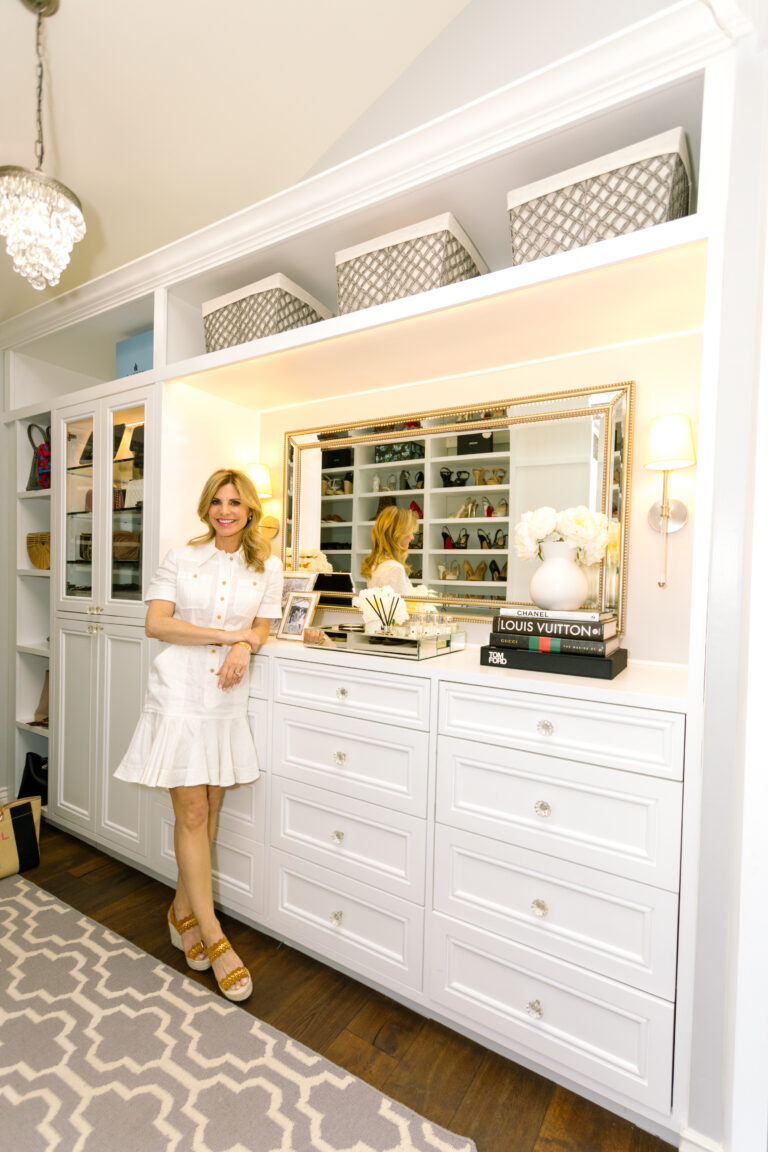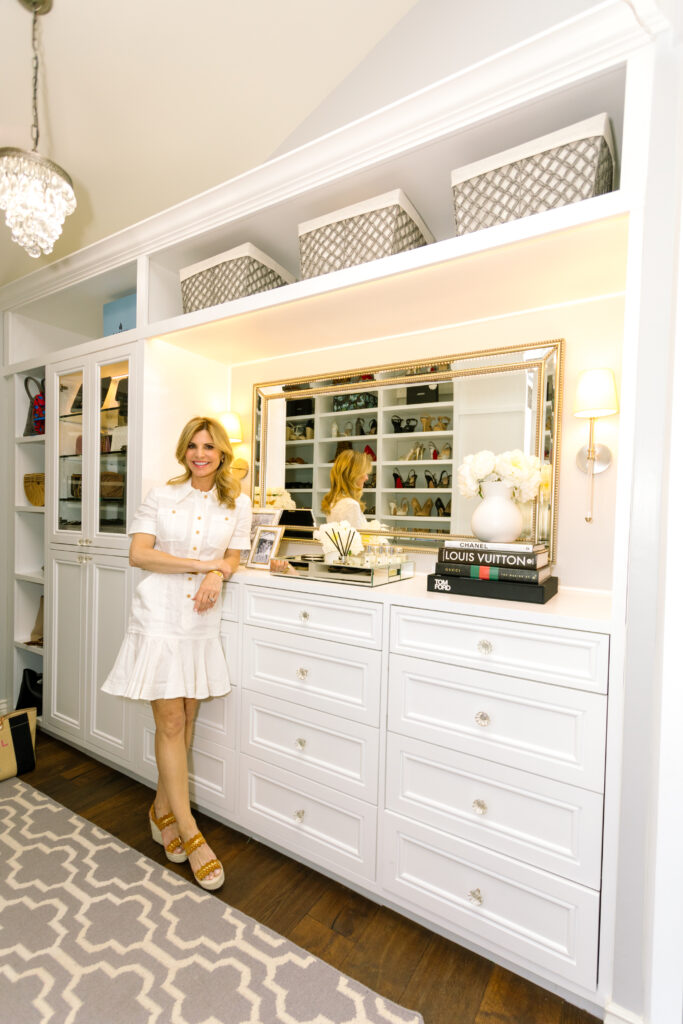 I never knew I needed a master closet refresh until I did my own. Let me tell you – this was an absolute game changer for me! I'll explain. A few months ago I was approached by three friends of mine, all experts in the fashion and beauty industry, who were starting a new company. They decided to join forces to create The Power of 3 Consulting – a boutique wardrobe consulting company specializing in closet organizing, styling and beauty. They asked me if I wanted to be their first client, as a trial run, and of course, I jumped at the chance.
I had worked with all three of these ladies in some capacity, but only one of them had ever really seen my master closet, so although they knew me, they didn't know quite what they were in for. Like most women, I had a lot of extra clothes, shoes, makeup and accessories that I didn't use or wear anymore, just sitting there, taking up precious space. In fact, after these ladies were done, I reduced everything my master closet by over 60%!
Although my master closet is large, it has an irregular shape, mostly because we had to work around our laundry room on one side and a hot water heater closet on the other when we remodeled our master suite. These constraints made it impossible for me to have the spacious master closet I had always dreamed of, so I gave up the opportunity for a soaking tub in lieu of a larger closet. I know, I know – some people would never do this, but I really don't take baths that often, so this was an easy trade-off for me. More closet space vs. a bathtub – the closet space won!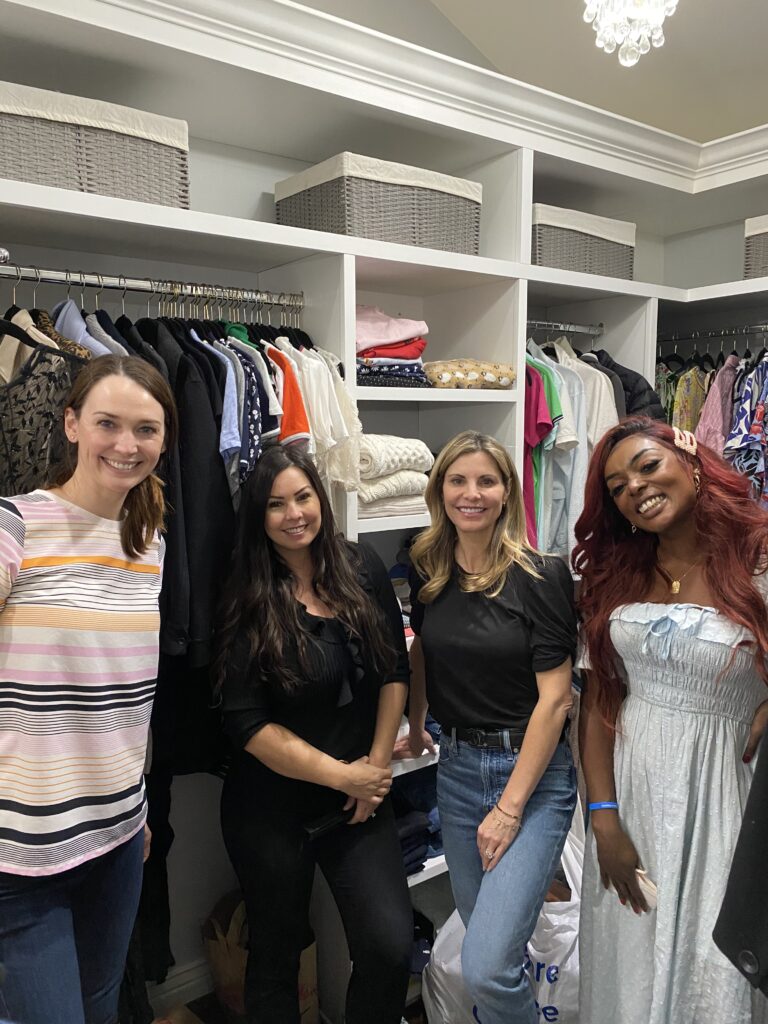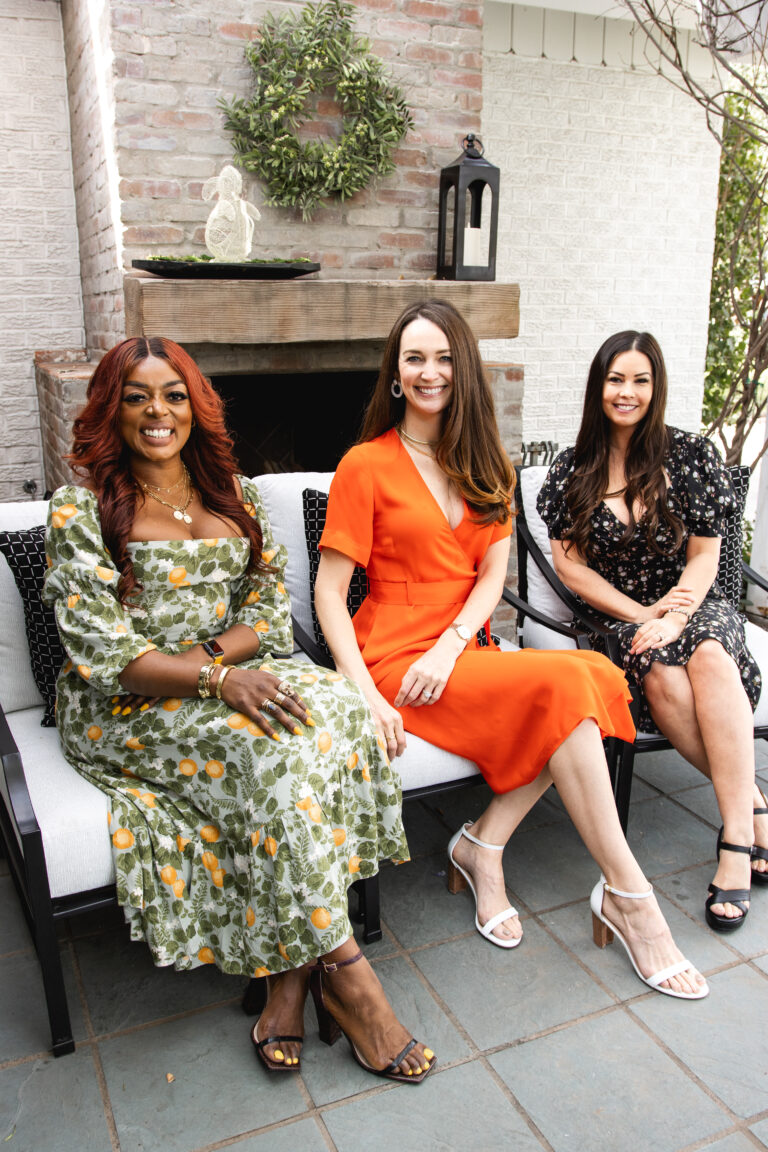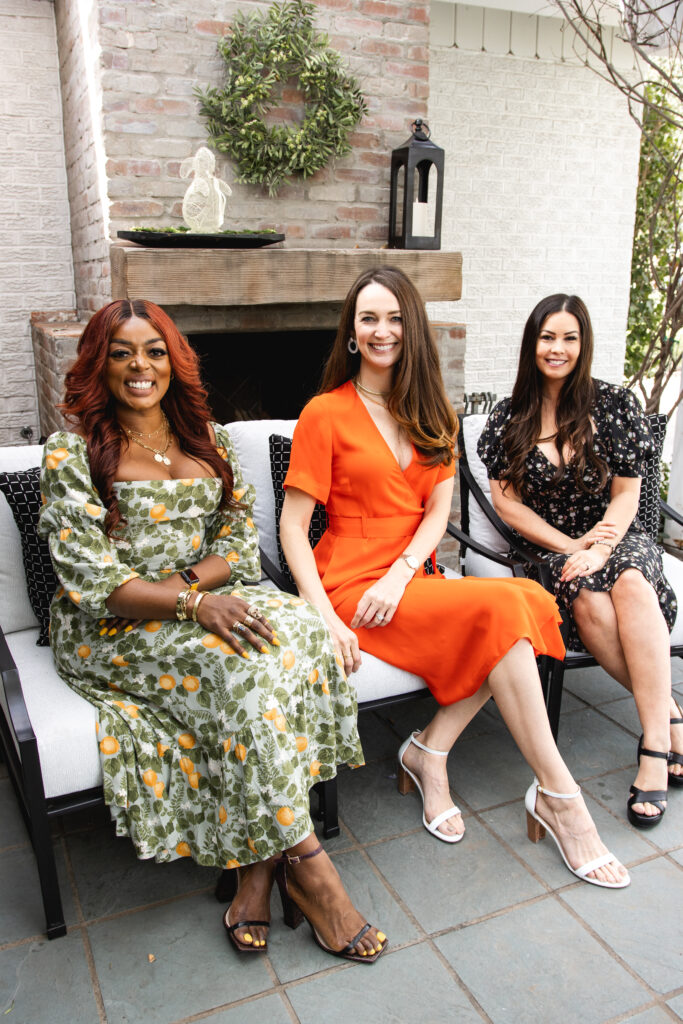 This was the order for my master closet makeover:
Purge: Go through everything! Figure out what you like (keep), what doesn't fit (donate) and what is outdated (toss). The Power of 3 brought in a hanging rack to make sorting easier.
Organize: Find a system that works best for you. Perhaps it makes sense to keep dresses together, but maybe sort them by season. Separate casual from dressy tops, weekend clothes from work clothes, fold sweaters so they don't stretch and stack jeans neatly.
Style: Group clothes to make outfits that come together seamlessly. Date night, brunch with friends, running errands, a family party, etc..
Maintain: Now that you've done all of this work to refresh your close, keep up with it! Head to your favorite organization store to see what items will help you stay organized. I love these gray bins you see on the top shelf. Also, hangers are important! I like the slim velvet ones – and one of my tricks is to buy only how many hangers you need, then make a vow to never buy any more . . . this way if you purchase a new item, you need to purge an item in order to find a hanger for it.
my clothes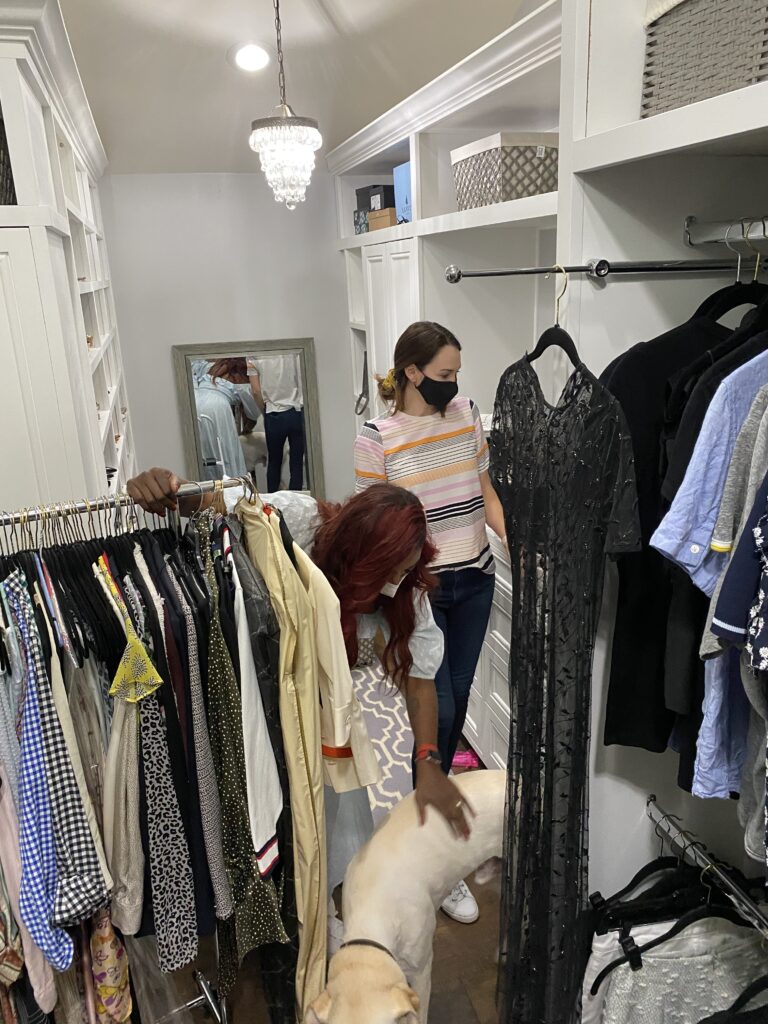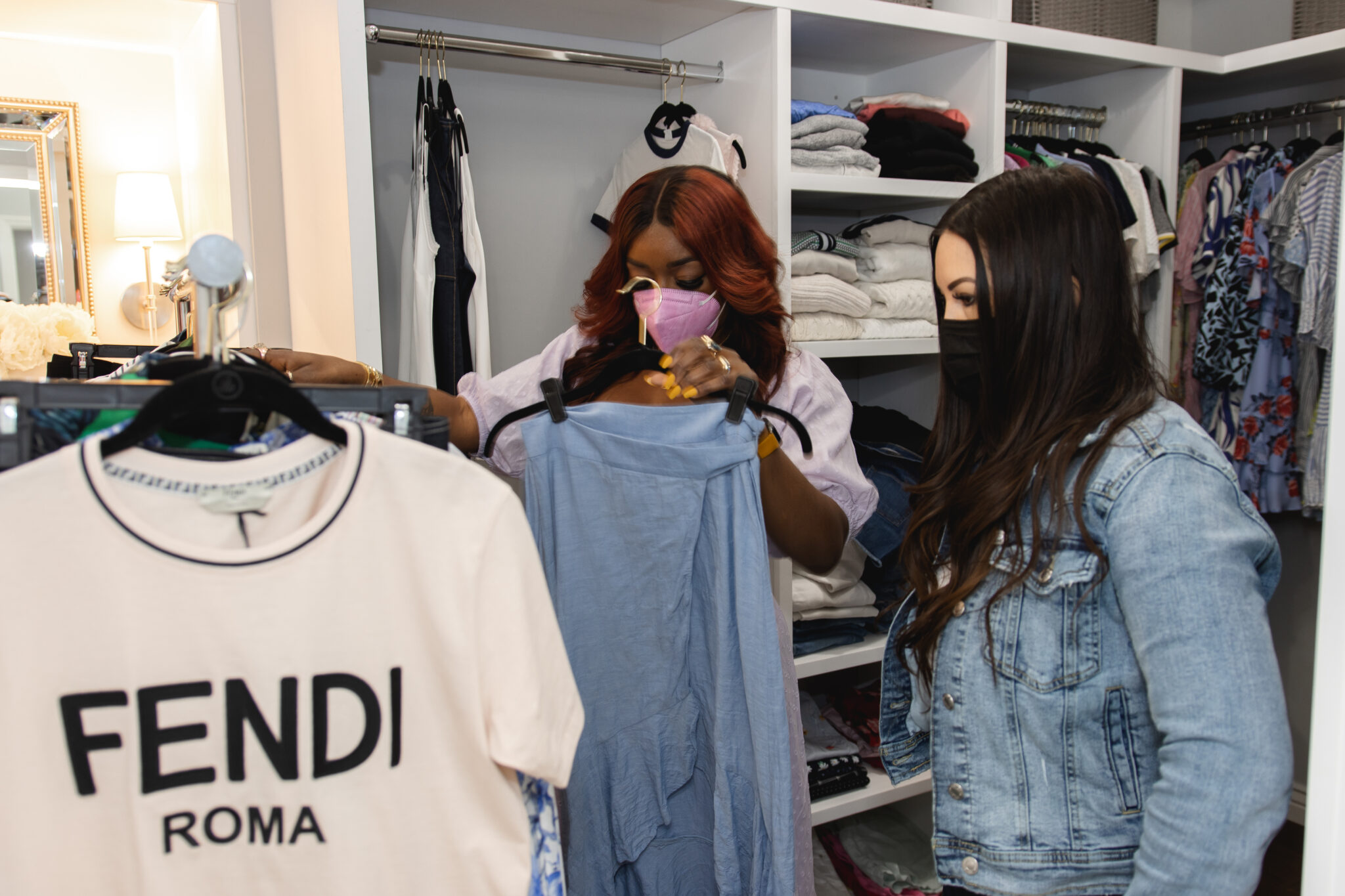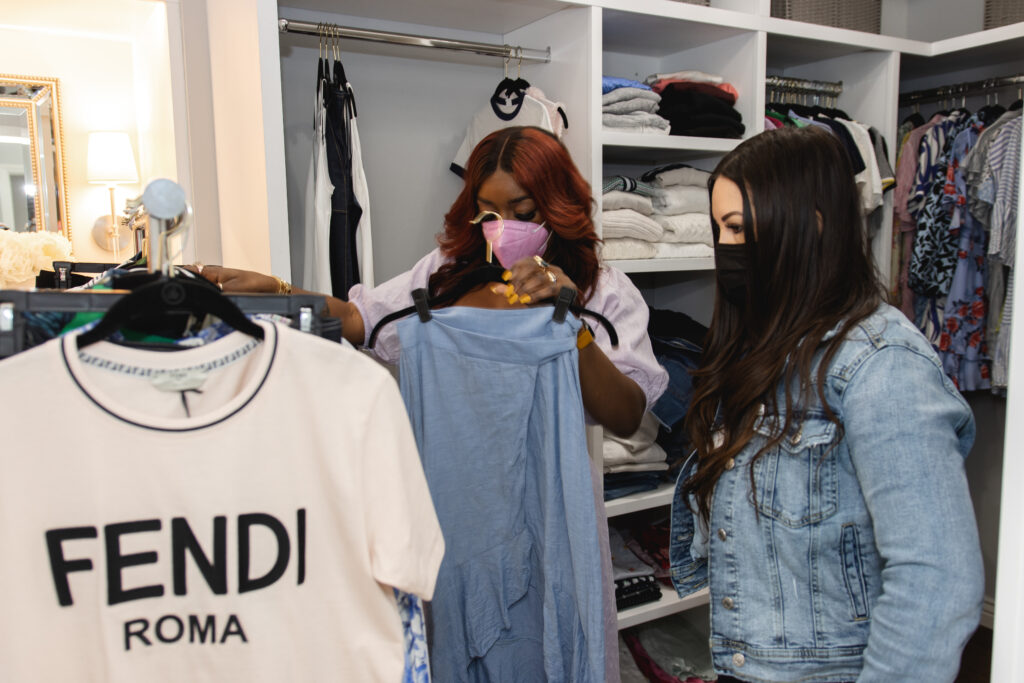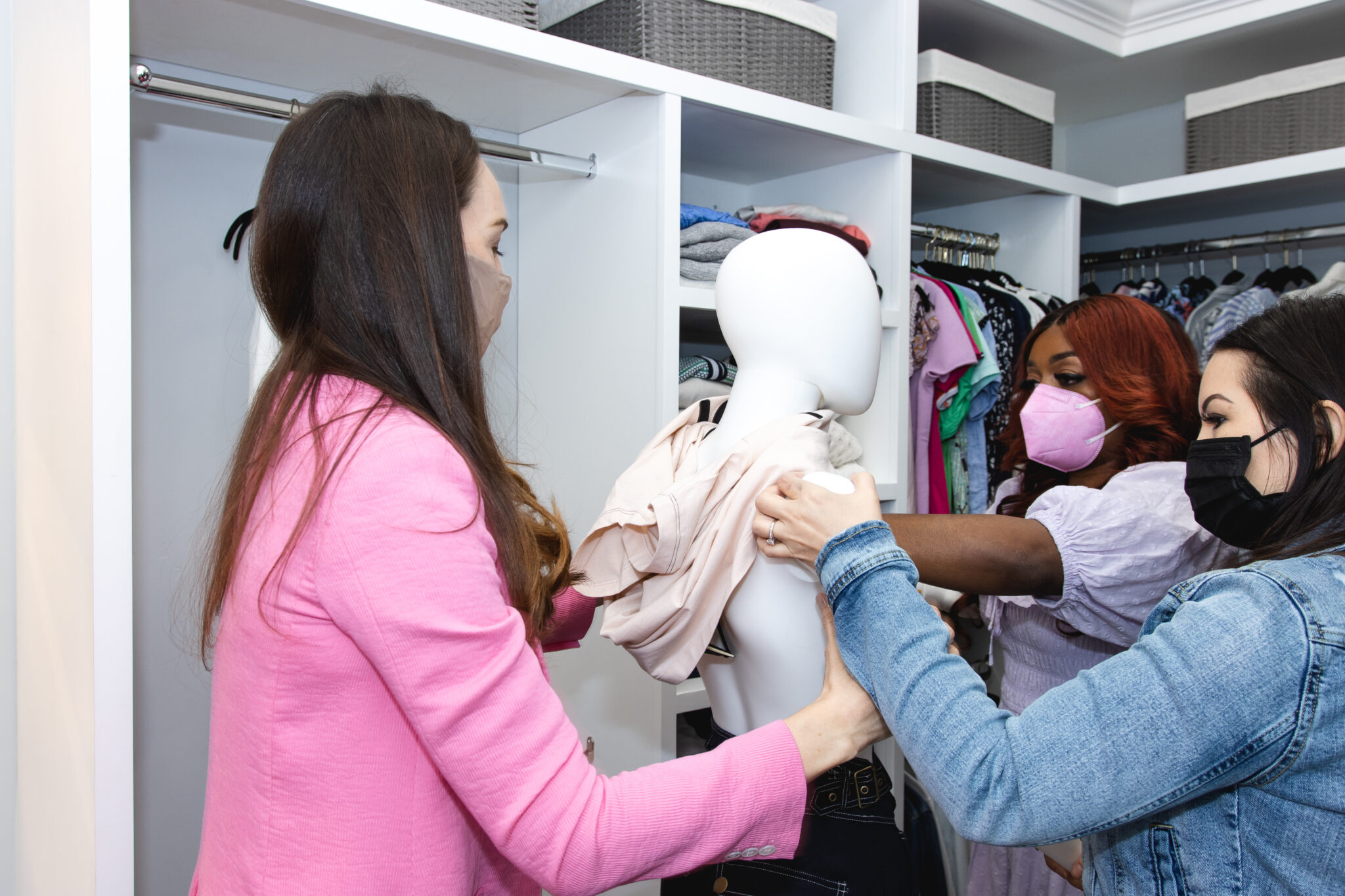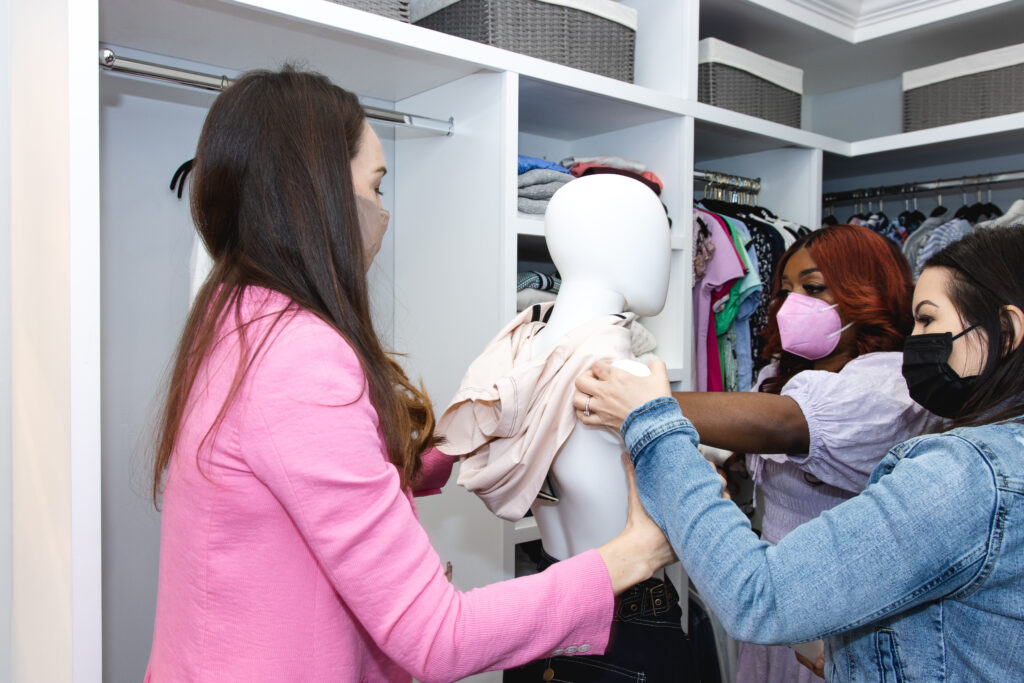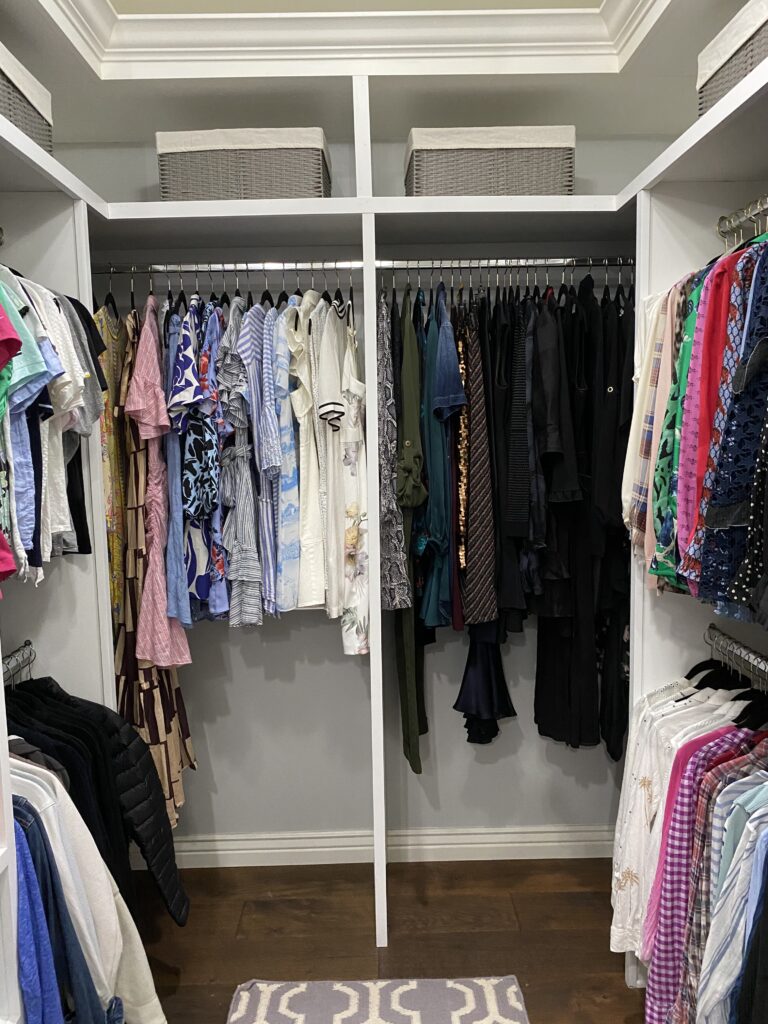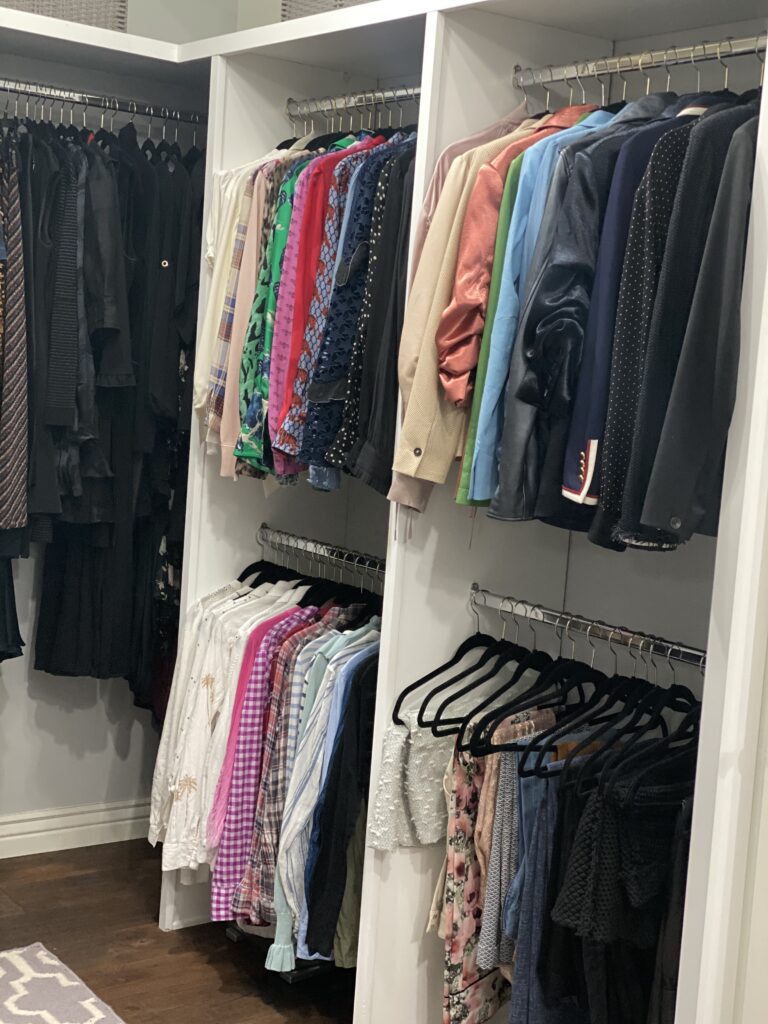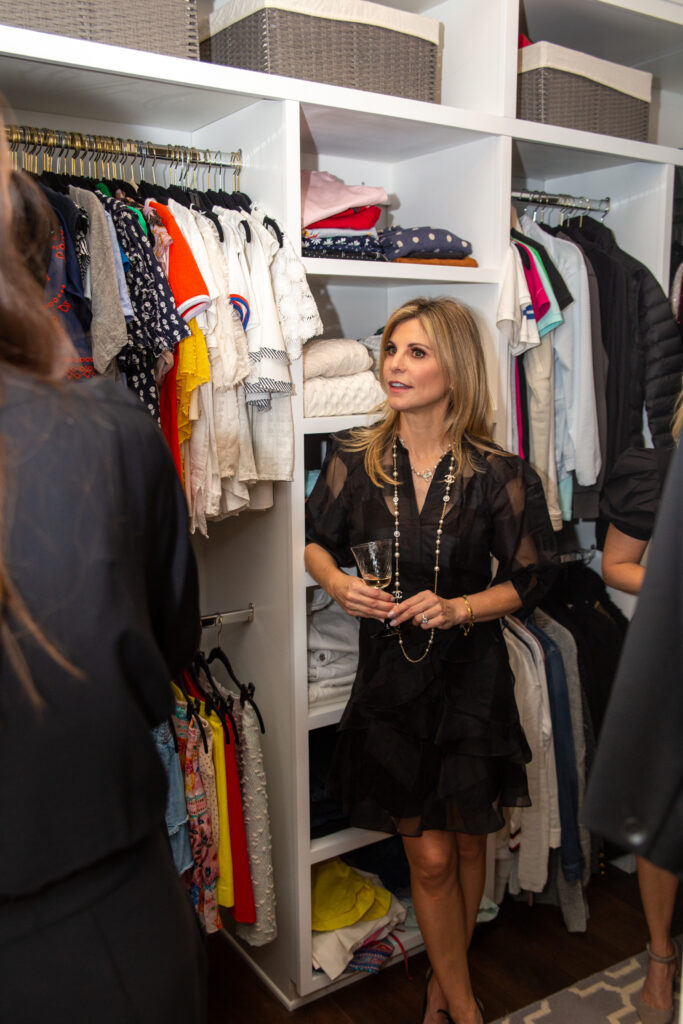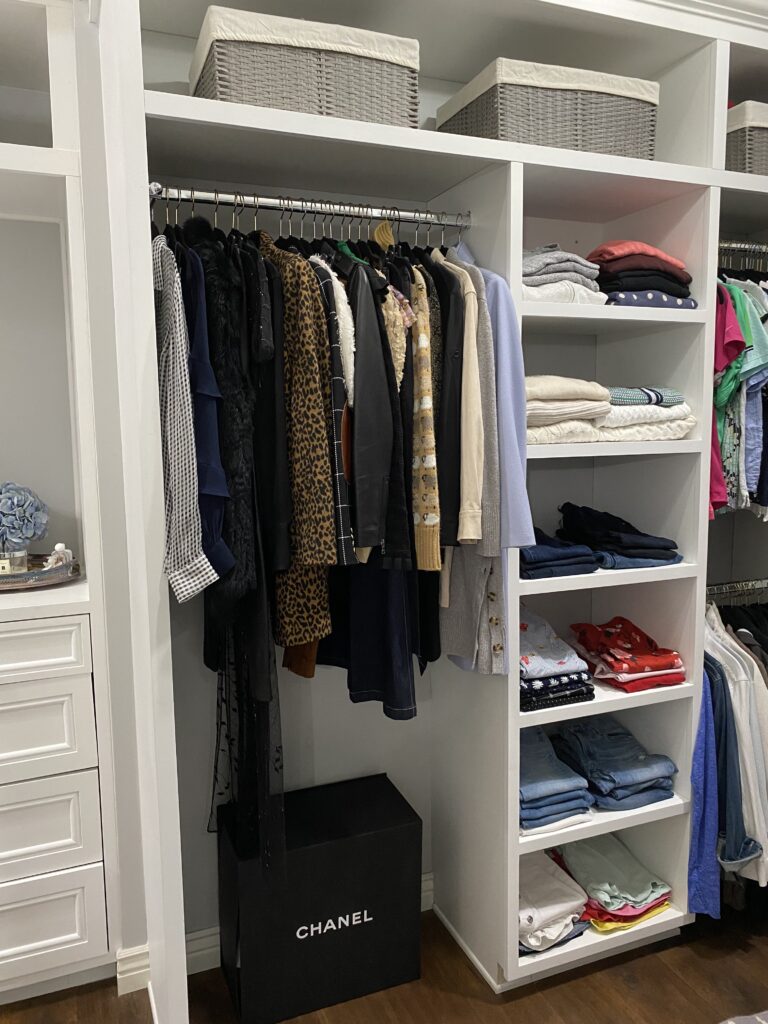 handbags and purses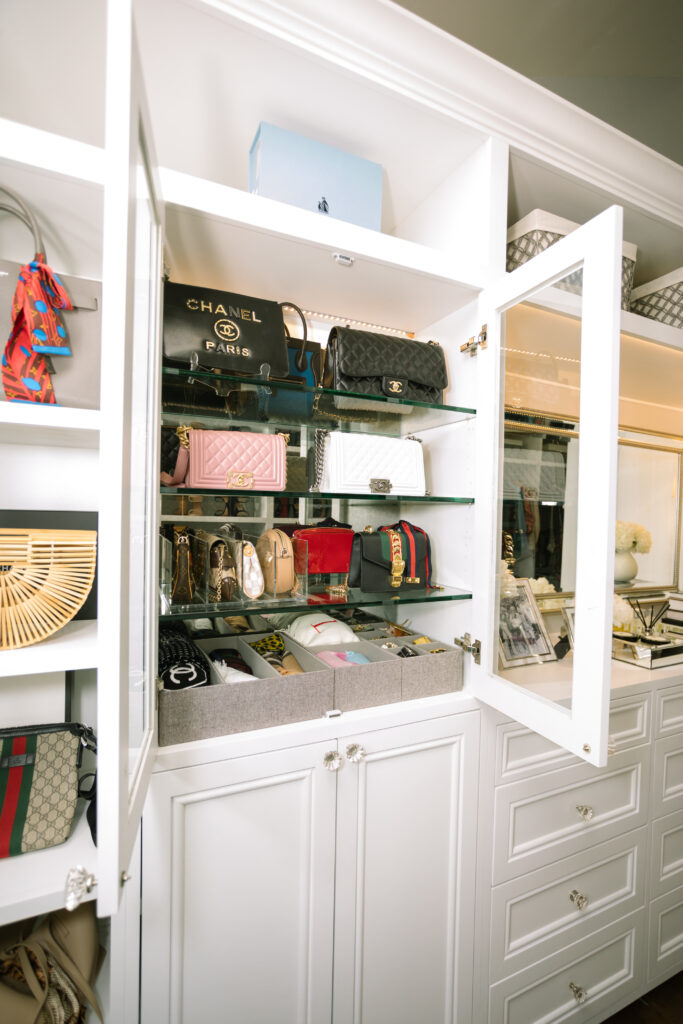 the dresser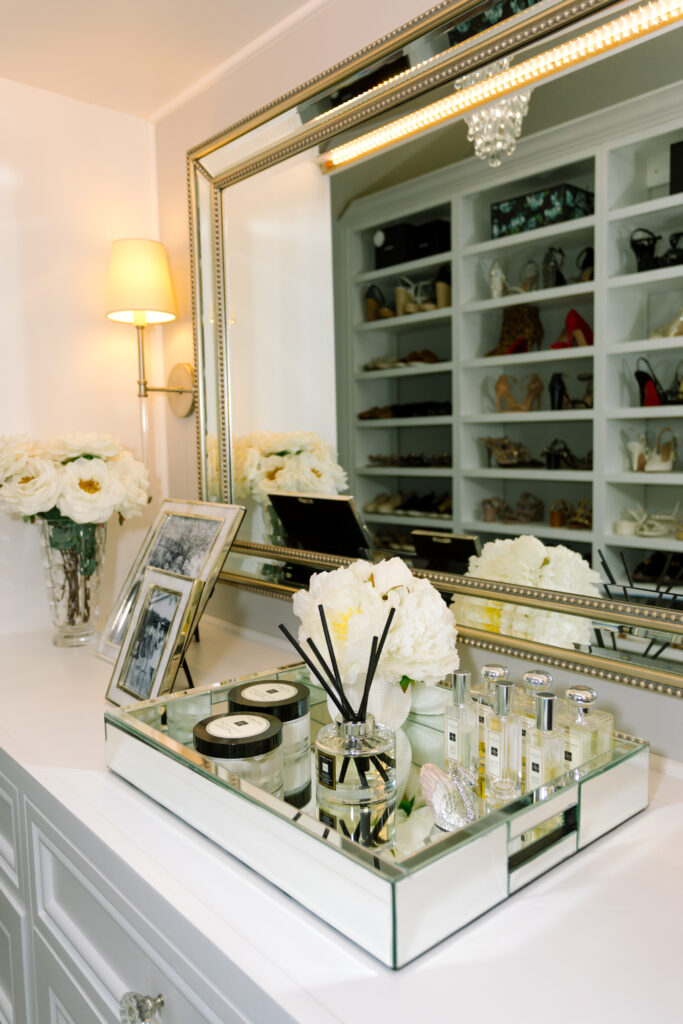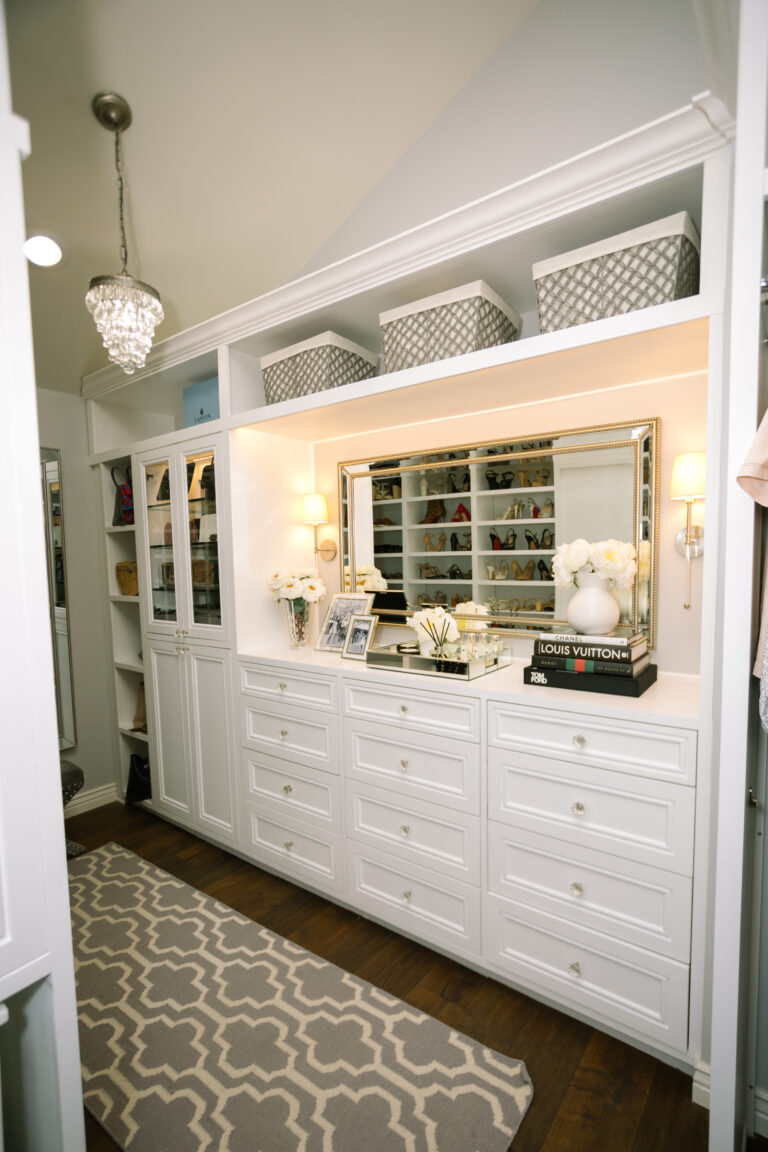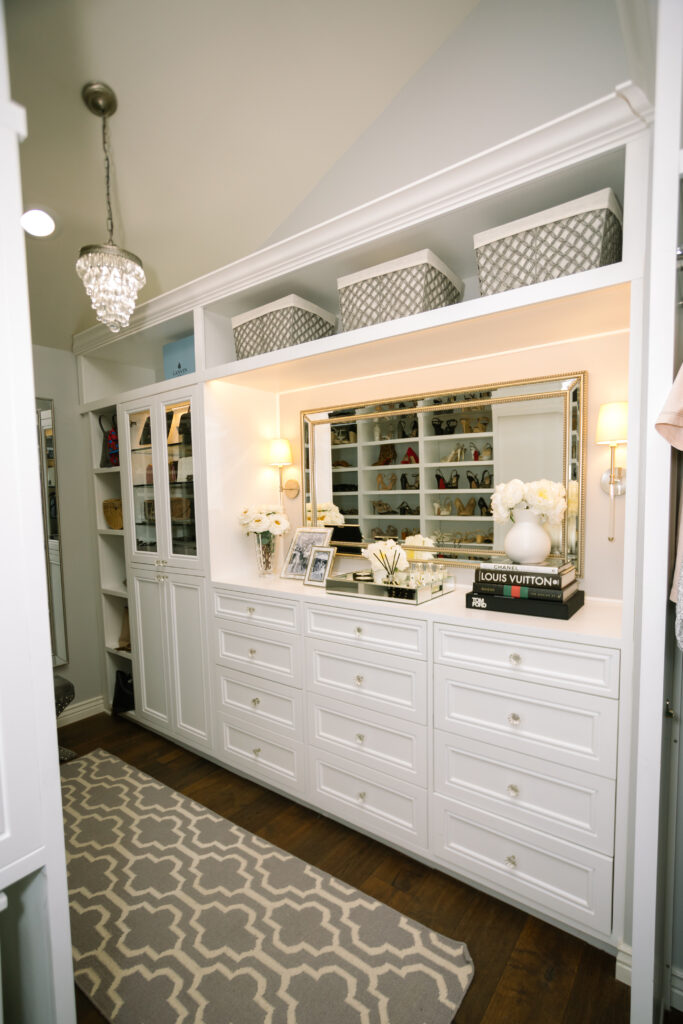 Shop my closet decor here:




shoes, shoes, shoes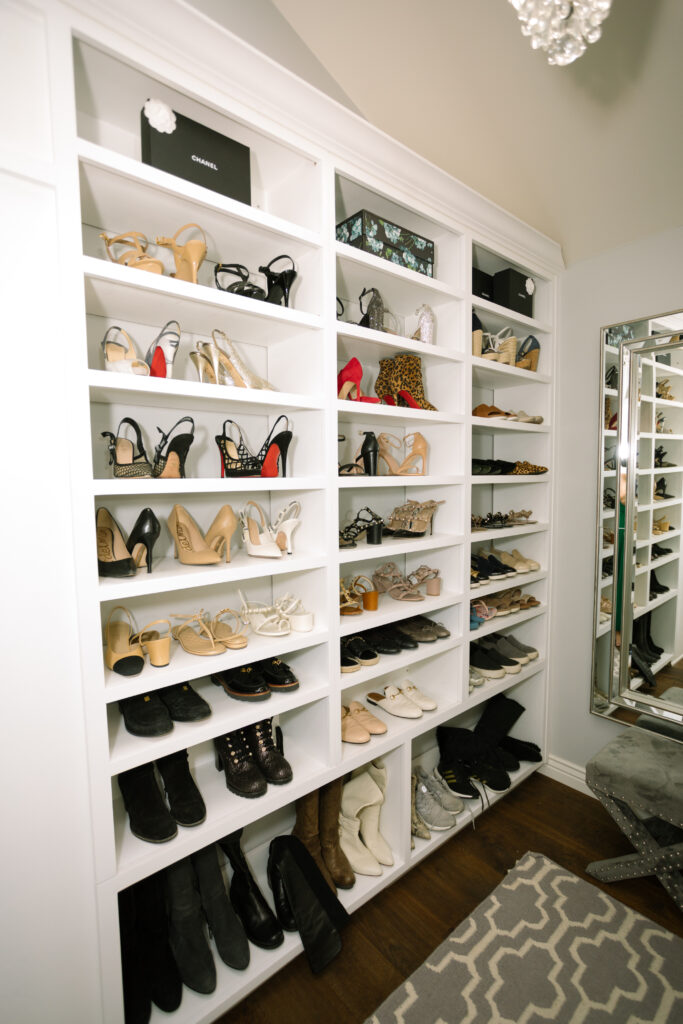 BEAUTY & MAKEUP
I needed a lot of help here. Fortunately, one of Chanel's most recognized and best beauty experts, Lisa Moore, was on hand to guide me. She decluttered my makeup drawer, getting rid of expired makeup, outdated colors, broken eyeshadows, almost empty lip glosses (why do we hang on to those?) dried out mascara and overused brushes. This was such a relief and I was so grateful that Lisa did it for me, because I clearly was holding onto things for too long.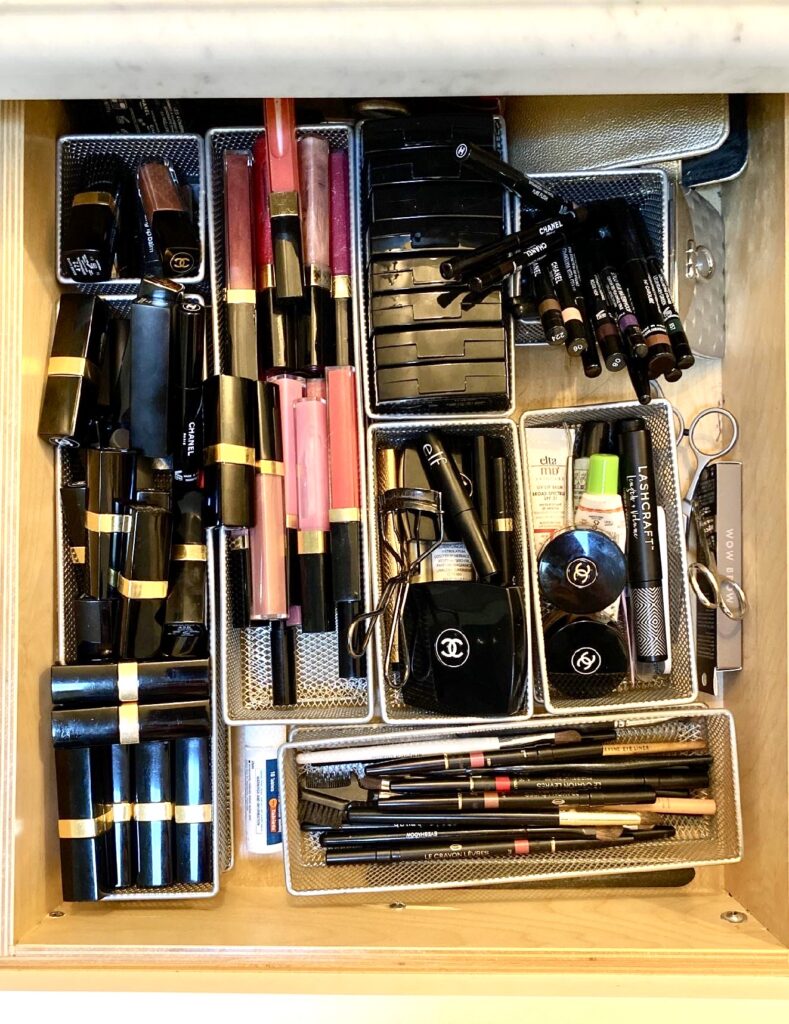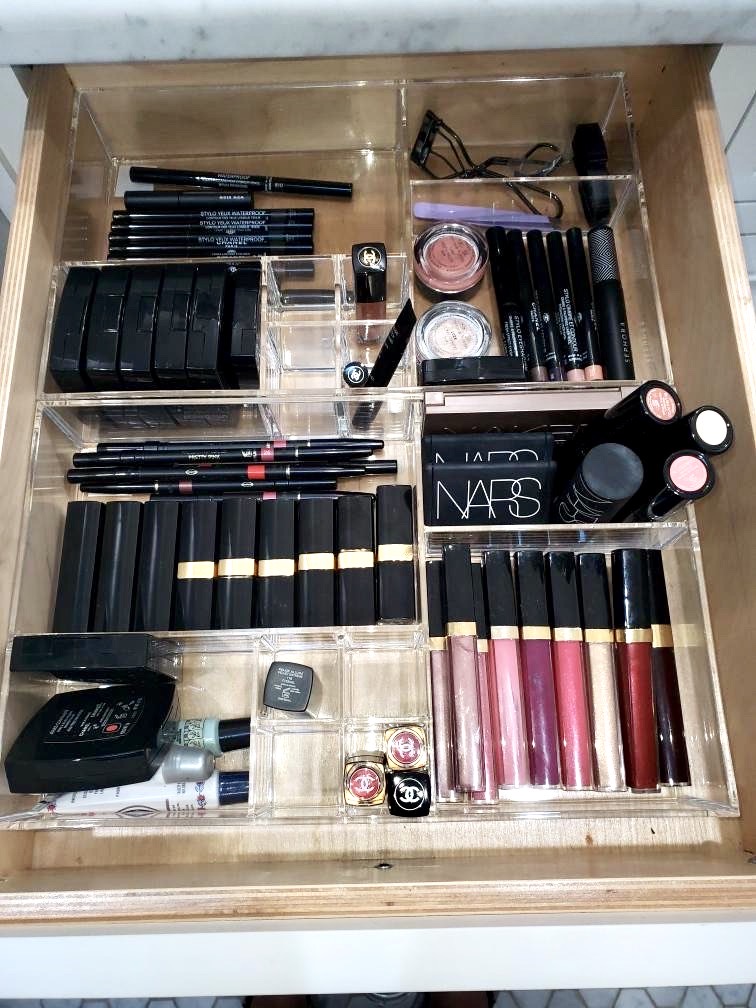 Here are some of the products we used to organize my makeup: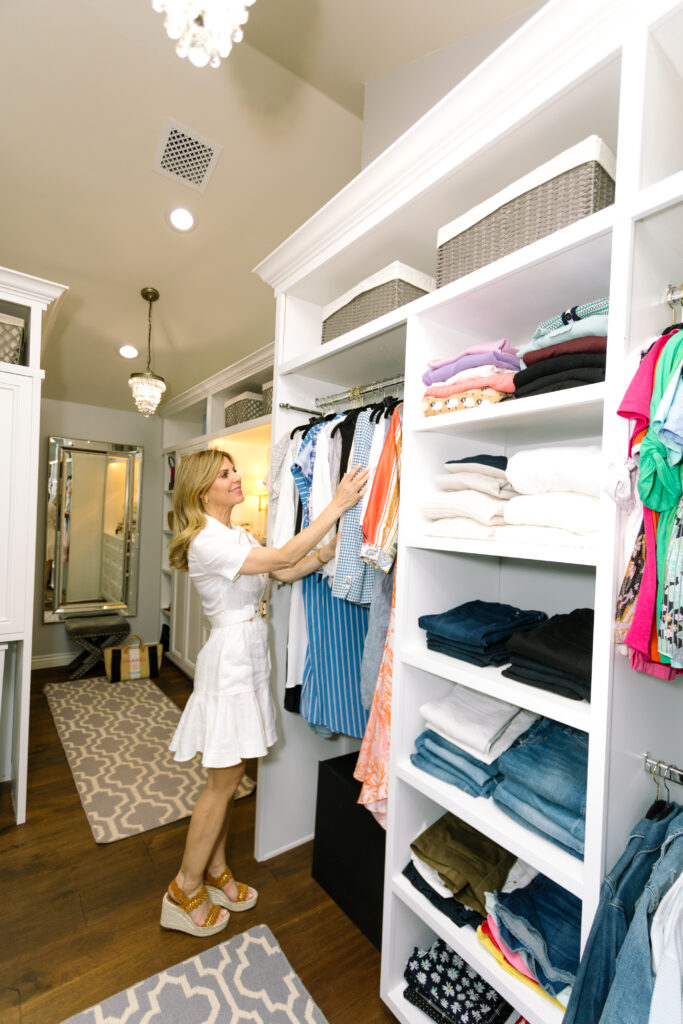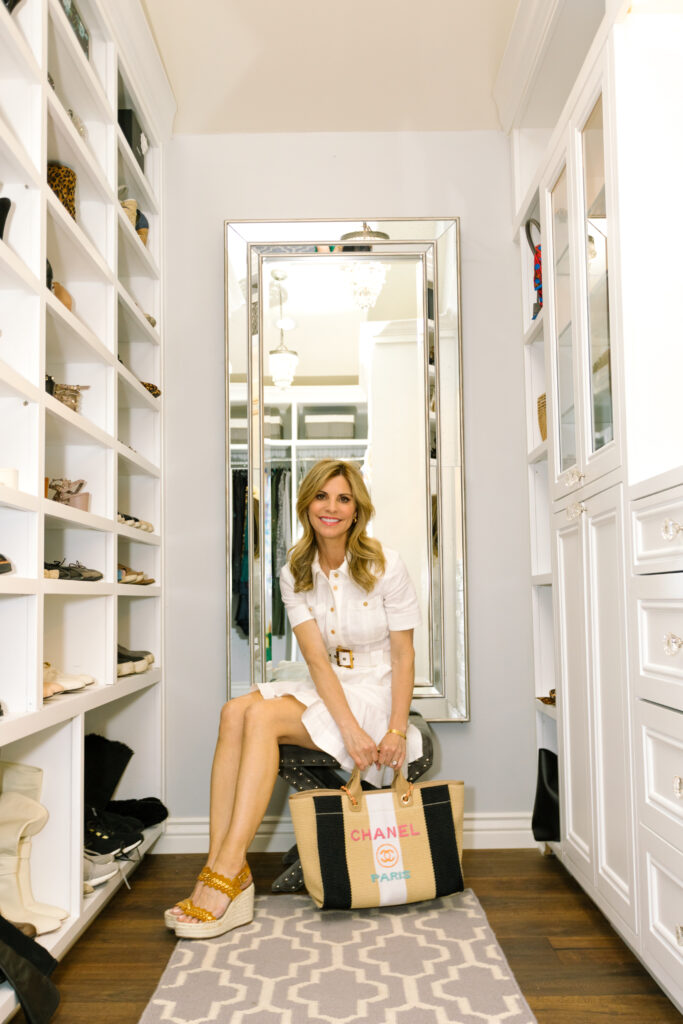 Not only was I able to simplify by reducing what I had, but I now I shop smarter because I know what I need and I spend much less time figuring out what to wear because it's done for me. The feeling of having your closet organized is such a relief – one less thing to worry about.
I hope you enjoyed seeing this incredible transformation. I'm so truly grateful to my friends at The Power of 3 Consulting. If you live in the Phoenix area, I can't recommend them enough! You'll be thrilled with the results!