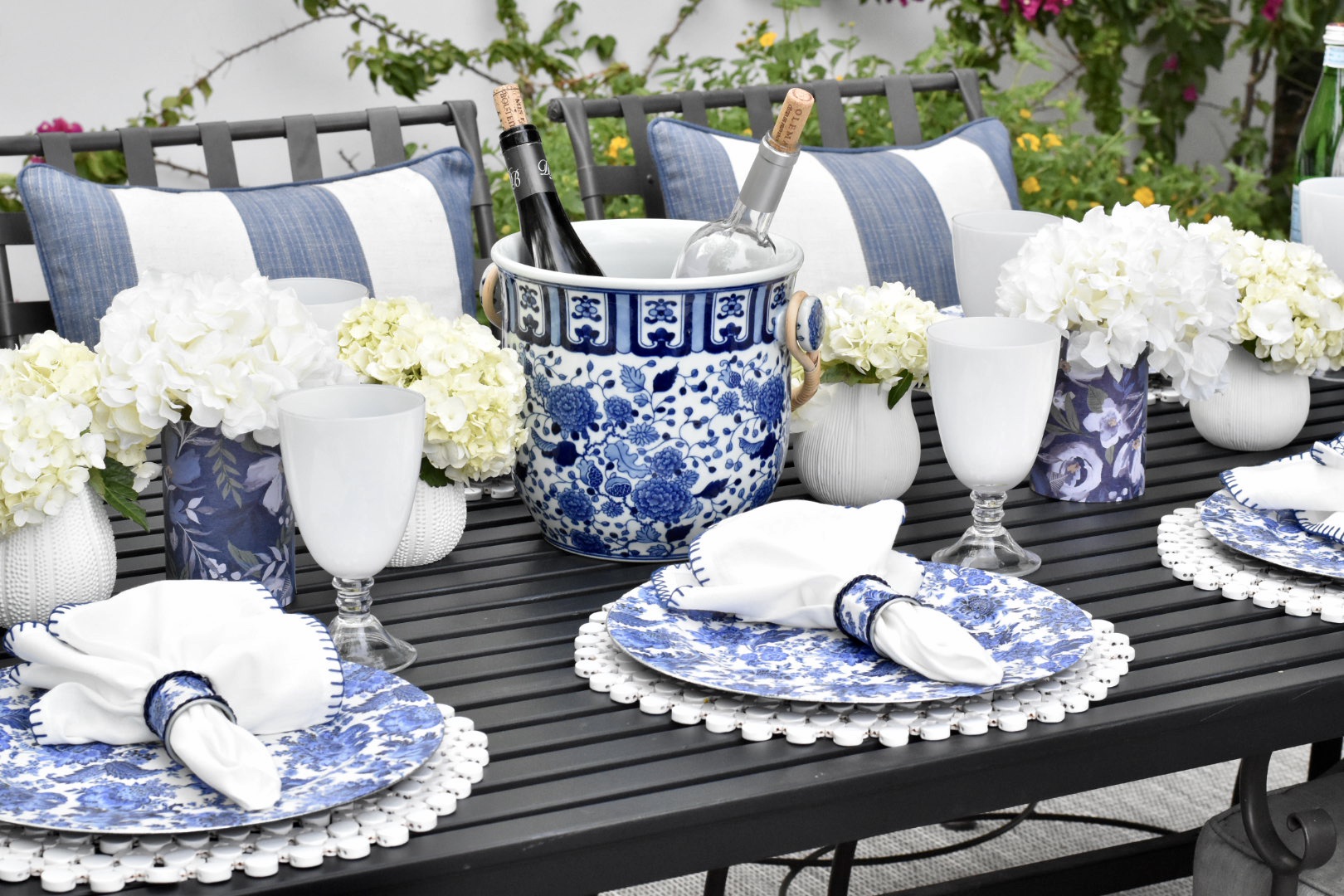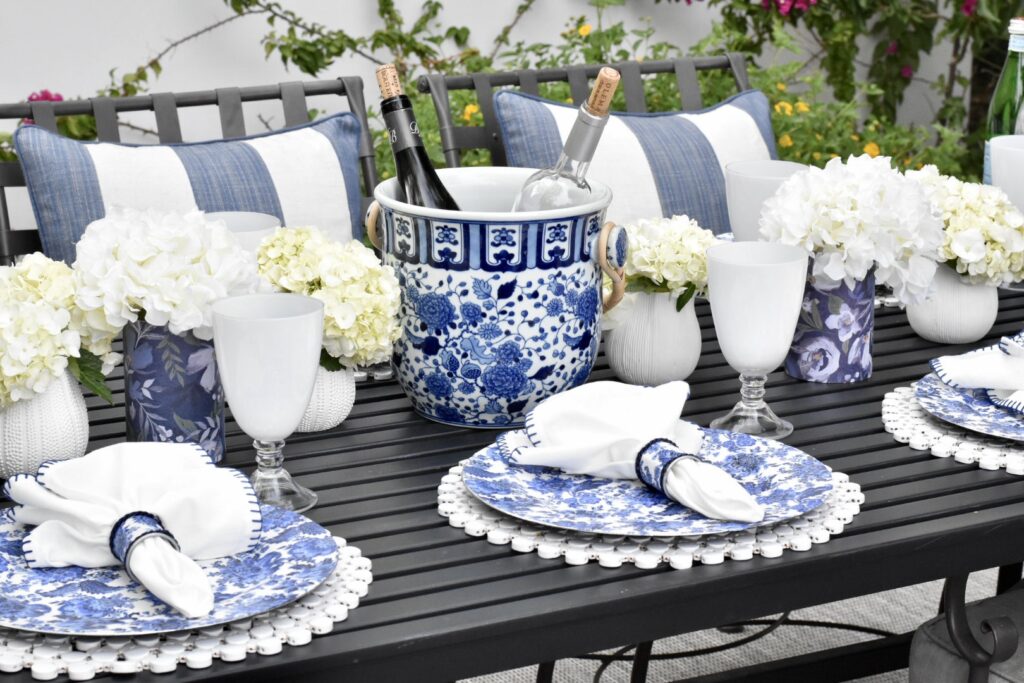 If you followed me for anytime now, you may have noticed that alfresco dining is my absolute favorite way to entertain and serve a meal. Most of the year in Phoenix, at least, it's possible to do this and it's uncommon to find a restaurant here that doesn't have some sort of outdoor patio or seating area. Once the summer hits, however, everything is indoors. It is simply just too hot to eat outside, even at night, until the temperatures start to cool down again – usually late September.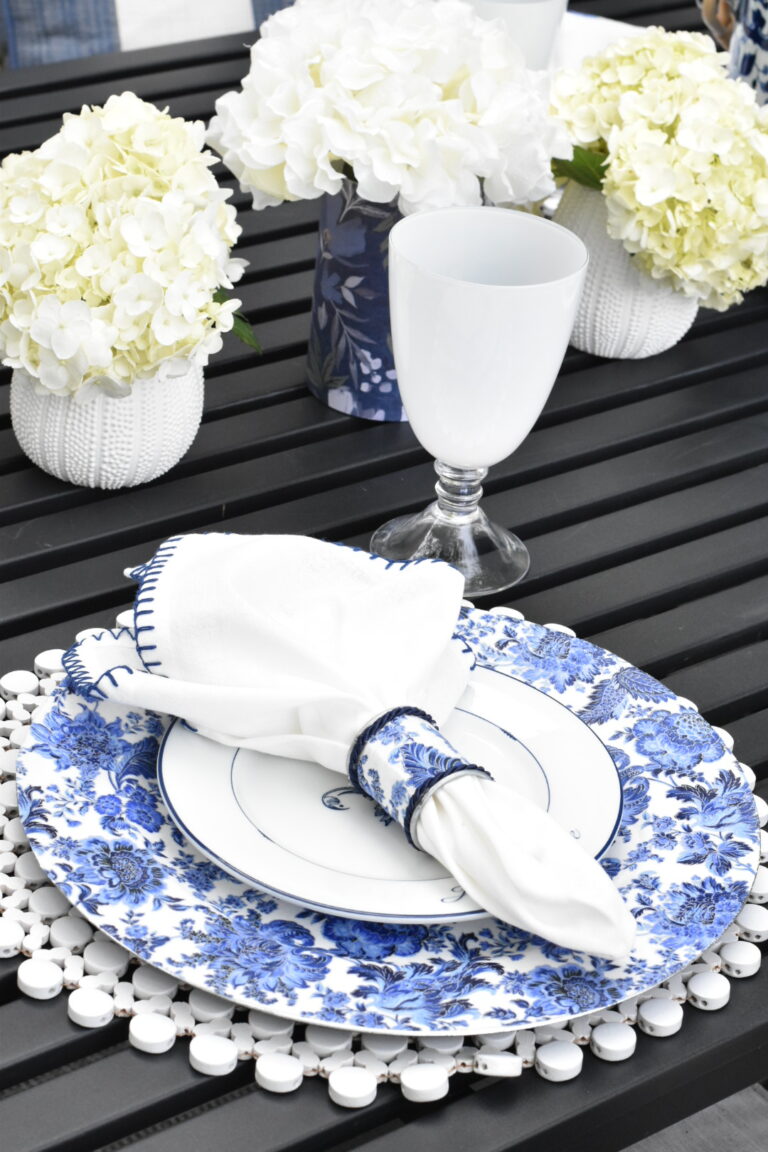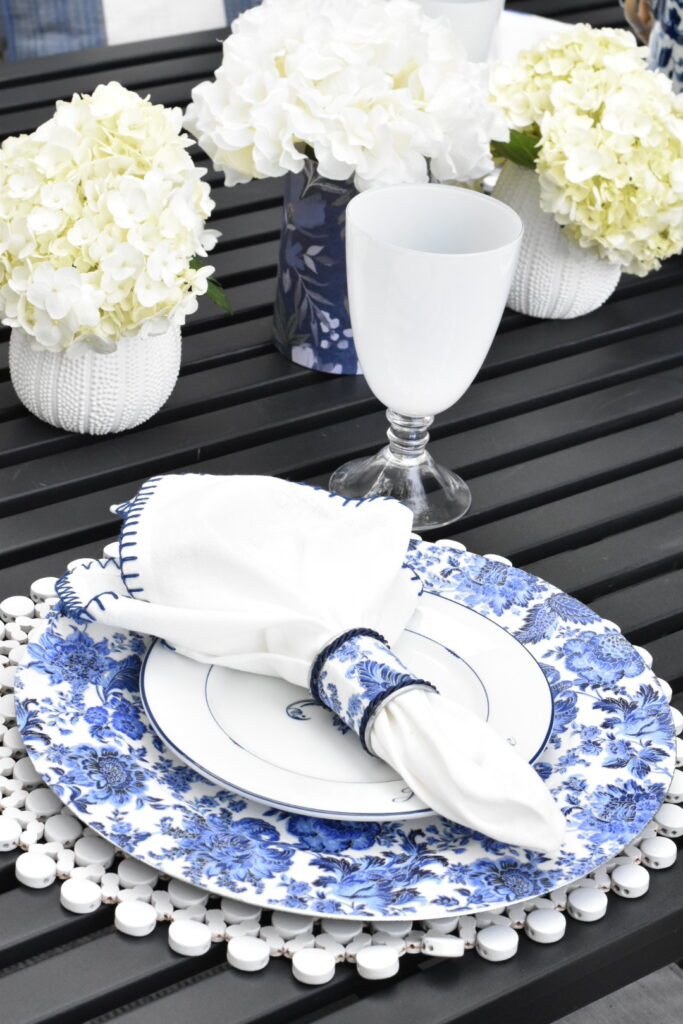 So every chance I can, I love setting my tables outside in my backyard for alfresco dining. We are lucky that we have lots of mature trees on our property, so I've been able to find several different spots in my yard to entertain. There's definitely a different vibe when eating outdoors. I find that I tend to set my tables more casually and with less fanfare than I would in my indoor dining room. This also makes it so much easier when figuring out what decor to put on an alfresco dining table. Less is more . . . and I've come up with some ways to simplify your next outdoor gathering.
1. Skip the linens
While I absolutely adore my tablecloths and table runners, it's not always necessary when dining alfresco. You'll need a napkin, of course, but if you have a pretty charger or placemat, that may be all you need for an elegant, yet causal table.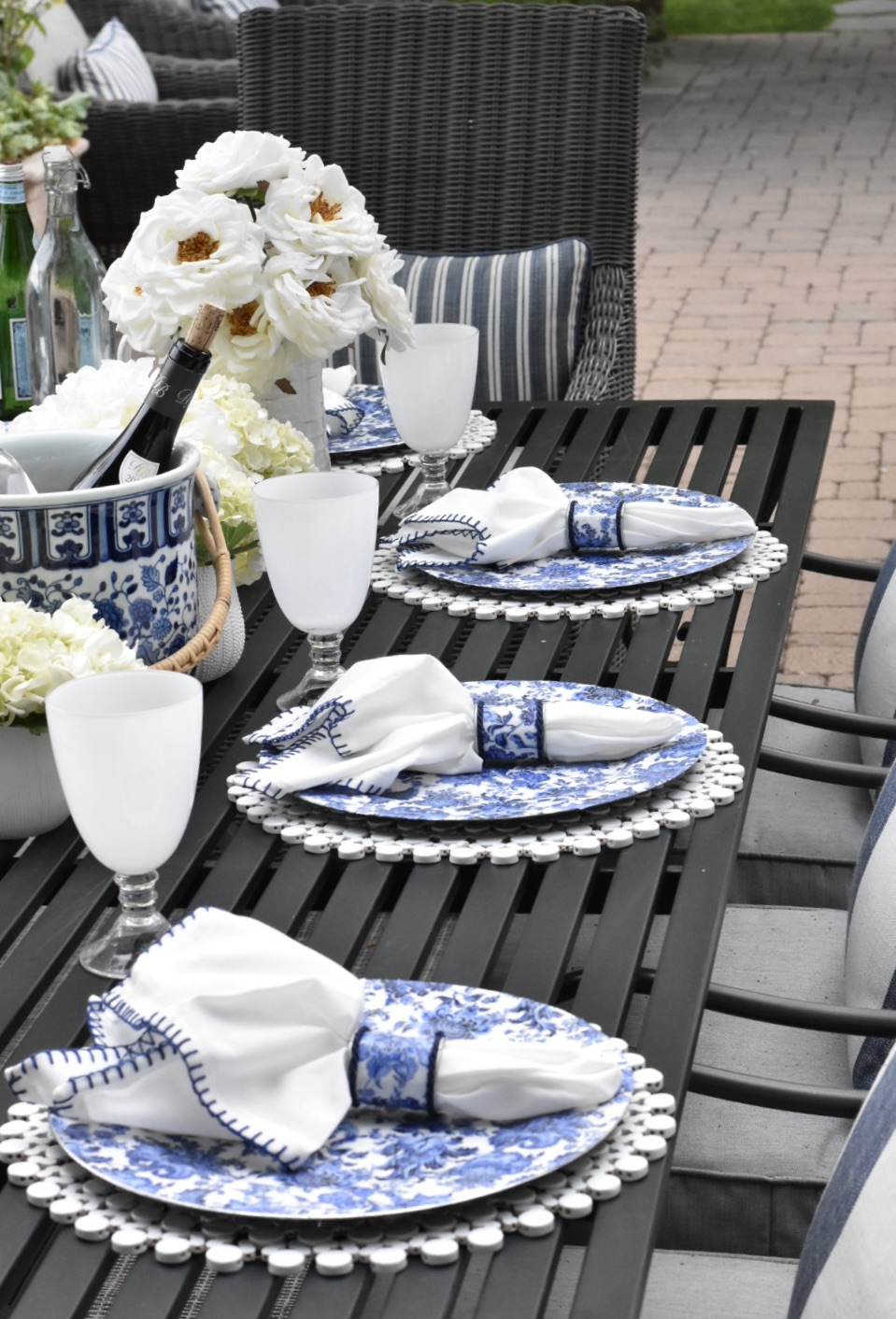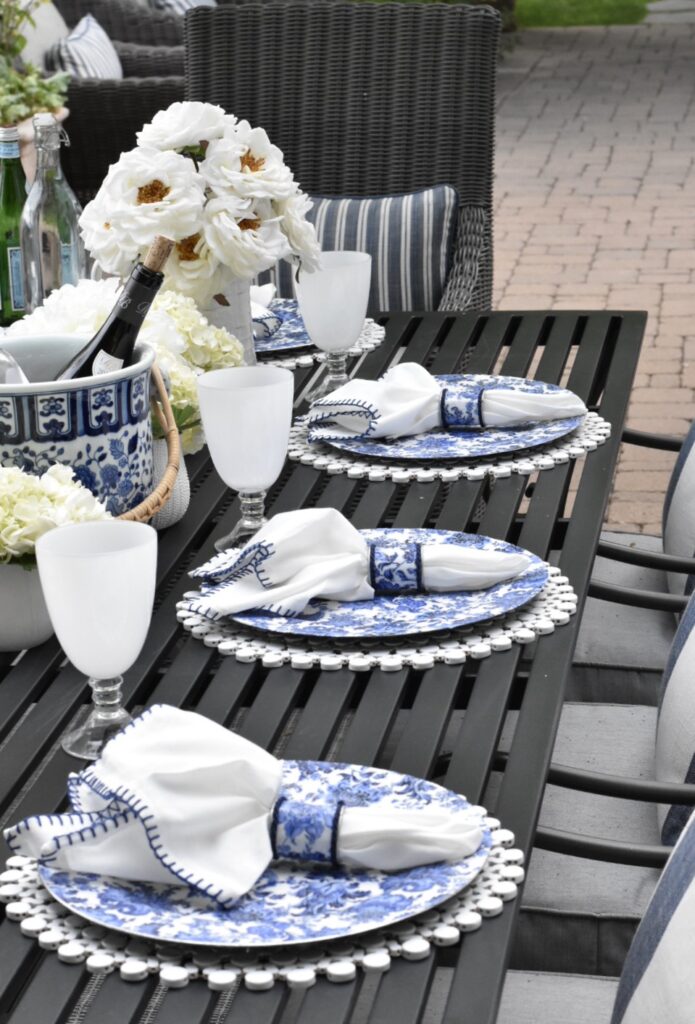 Shop the table here:


2. invest in a good wine bucket
Let a bucket serve double-duty as both decor and for chilling your wine. It looks chic on a table and you'll use it all summer. I've used mine as a vase and once in a while I'll slip some beer bottles in here for a sophisticated take on a beer tub.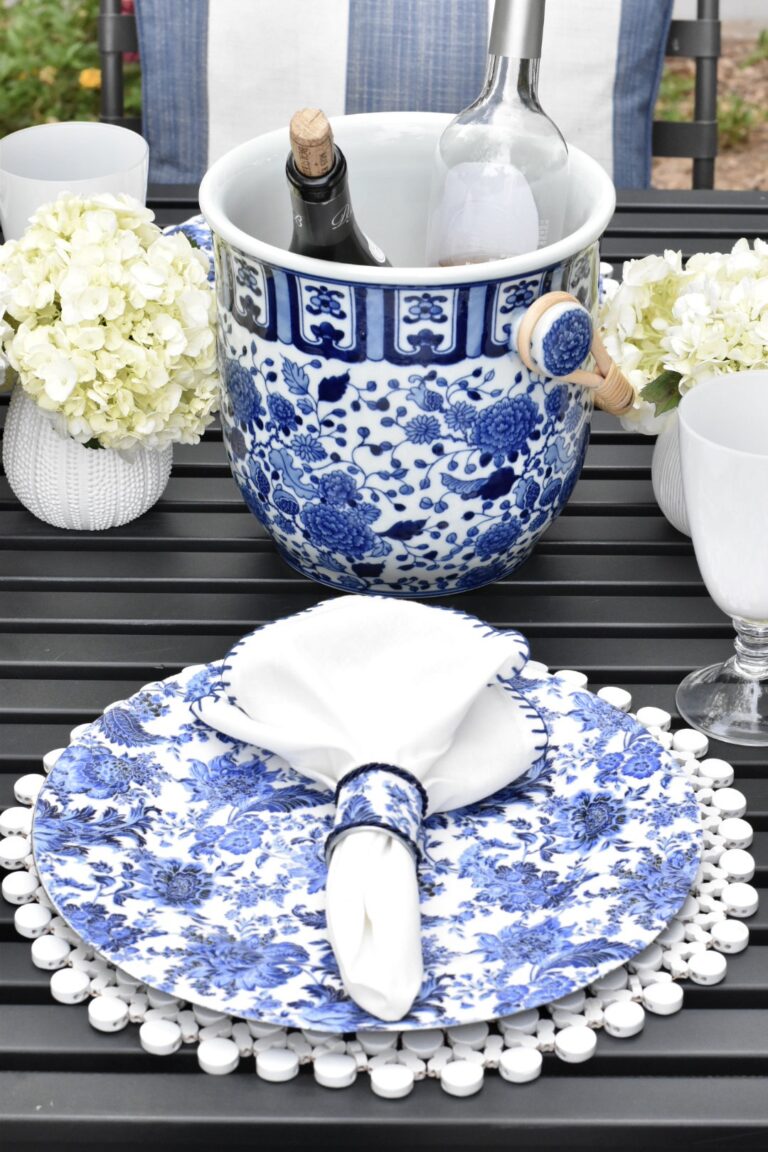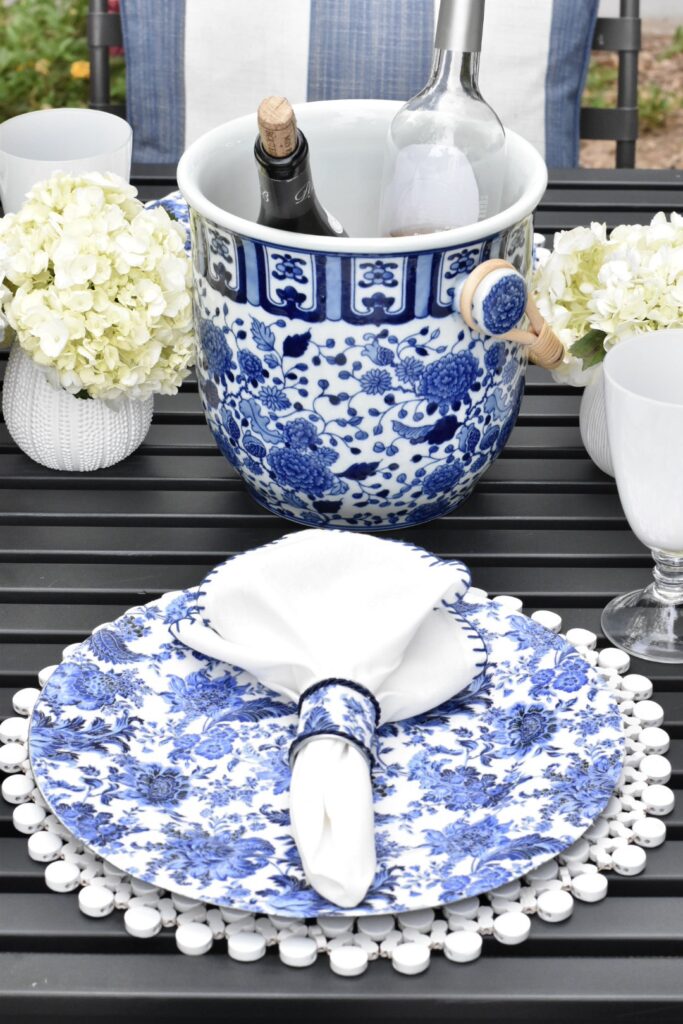 Shop champagne buckets here:

3. Keep your flowers simple
Take it from someone who has spent hours arranging flowers right before a party – don't kill yourself trying to be a florist. One color and one variety makes it easy to cut the stems the same length. You just can't go wrong with white, and hydrangeas are the perfect bloom to take up space on a table. Literally cut them and drop into a vase. No arranging needed.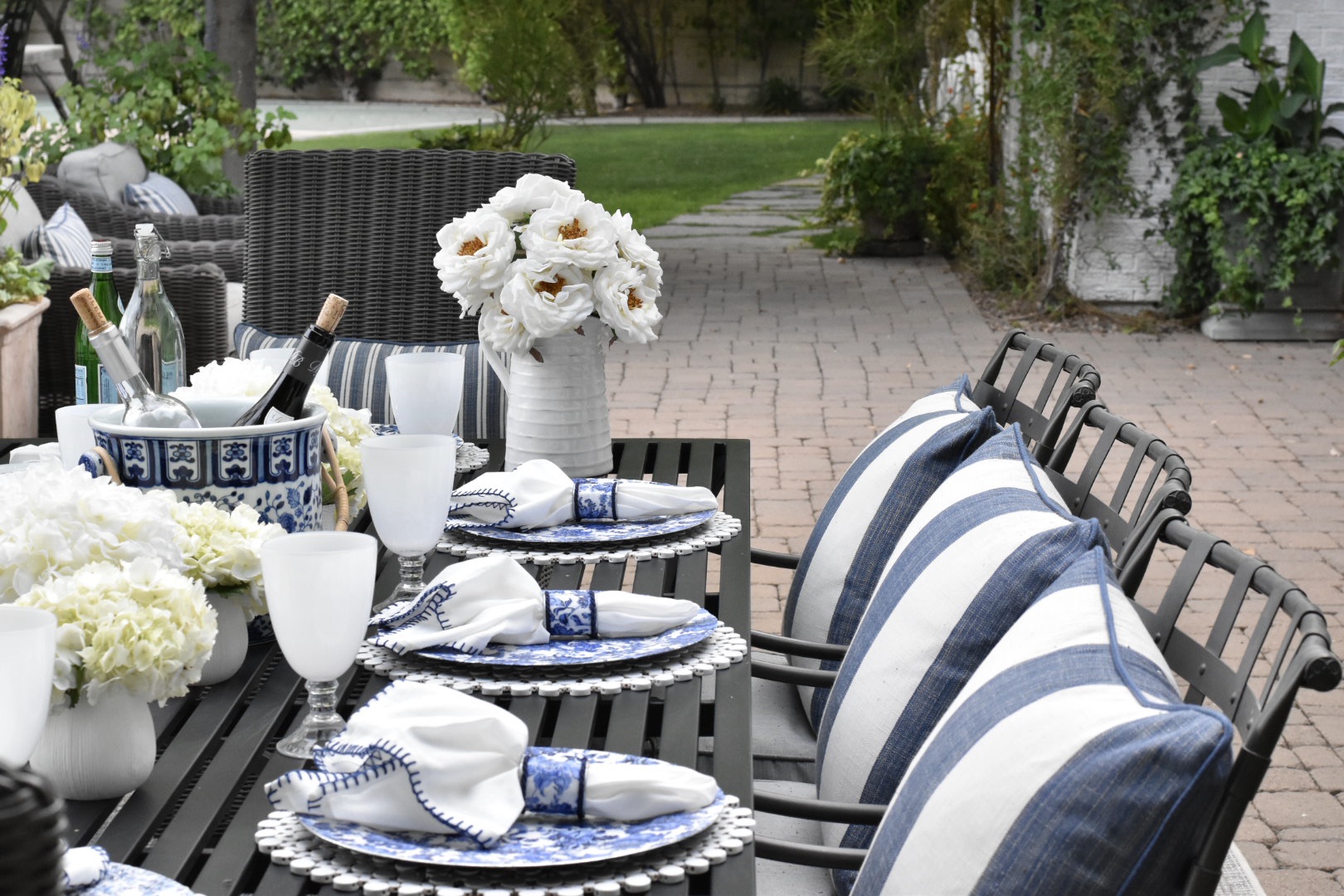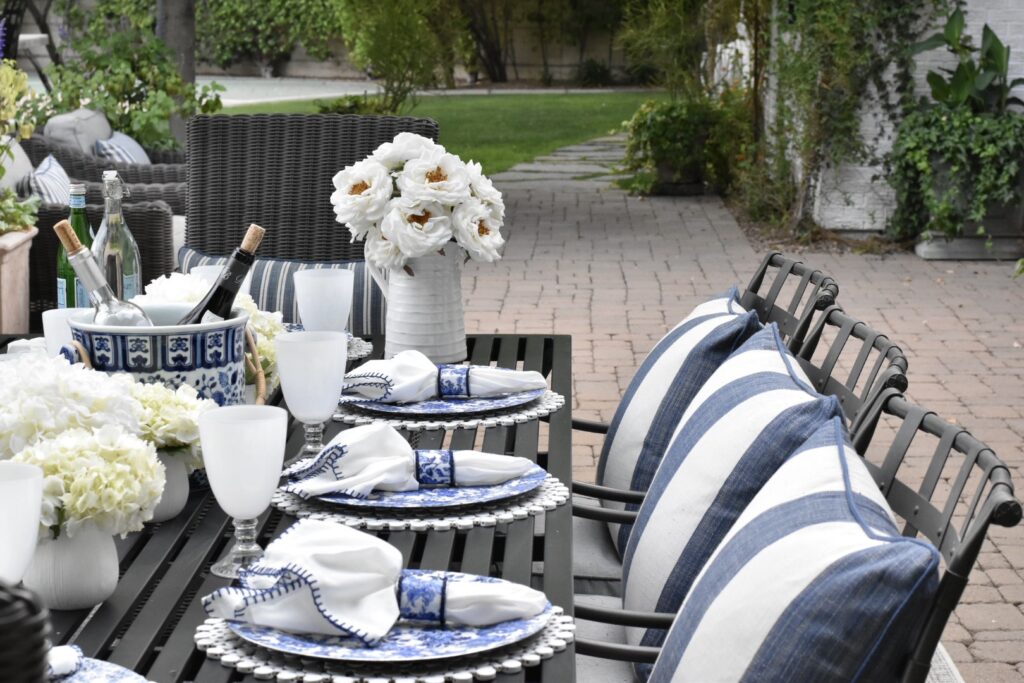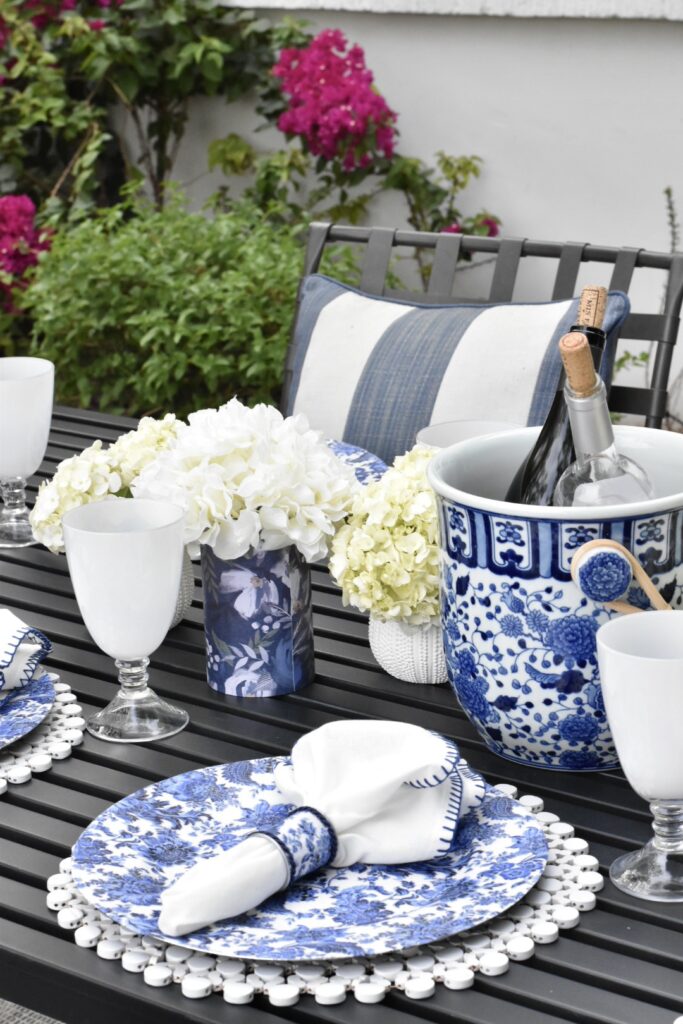 4. consider colored glassware
Trust me on this one – colored glassware make such a statement on a table. These opaque white goblets are ones I've had for years and they never fail to garner attention. I've invested in a few blue sets also. They can be used year-round and work well into my tabletop decor.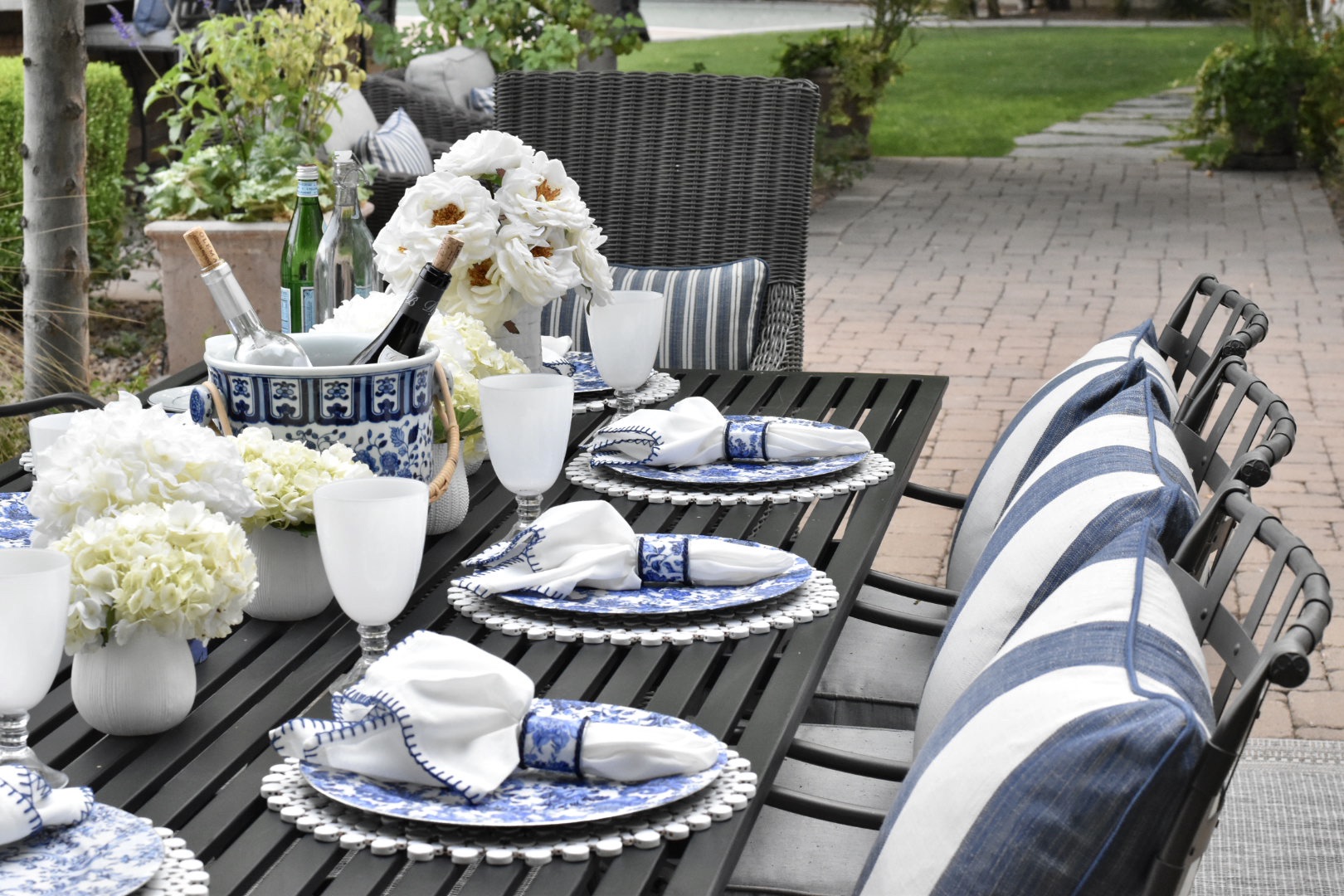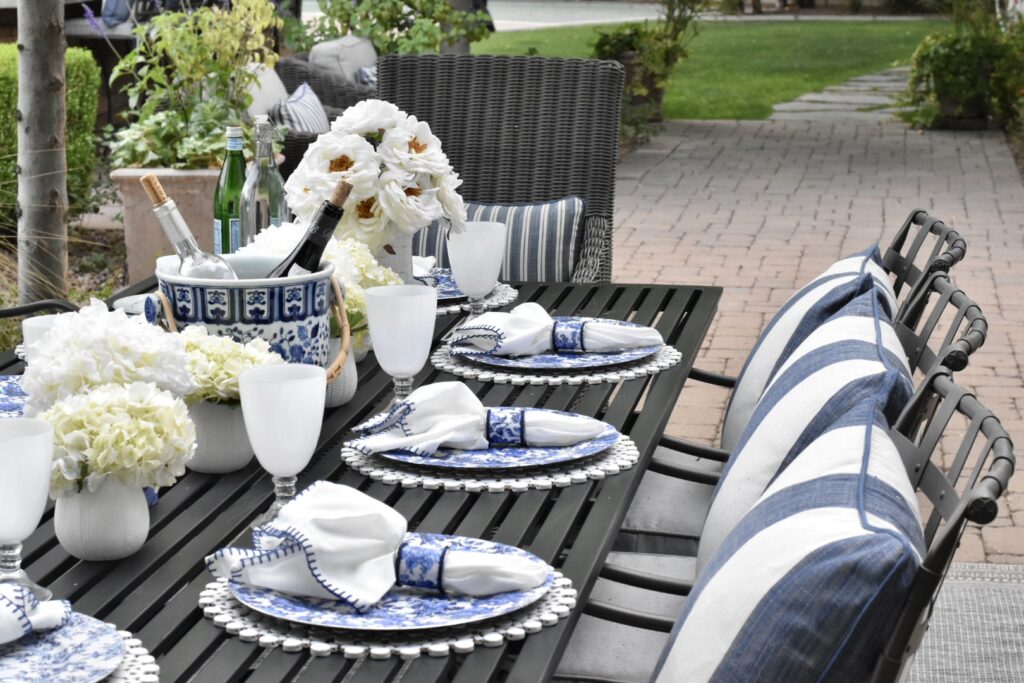 Shop colored glassware here:


I hope you enjoyed seeing how easy it can be to dine alfresco. Keep it simple, don't overthink it and don't kill yourself with little details. You'll enjoy your guests and your gathering so much more with an attitude that lends itself to traditional alfresco dining – causal and fun!
To see how I've set other outdoor dining tables, check out my posts below!
Purple and Blue Table in the Garden