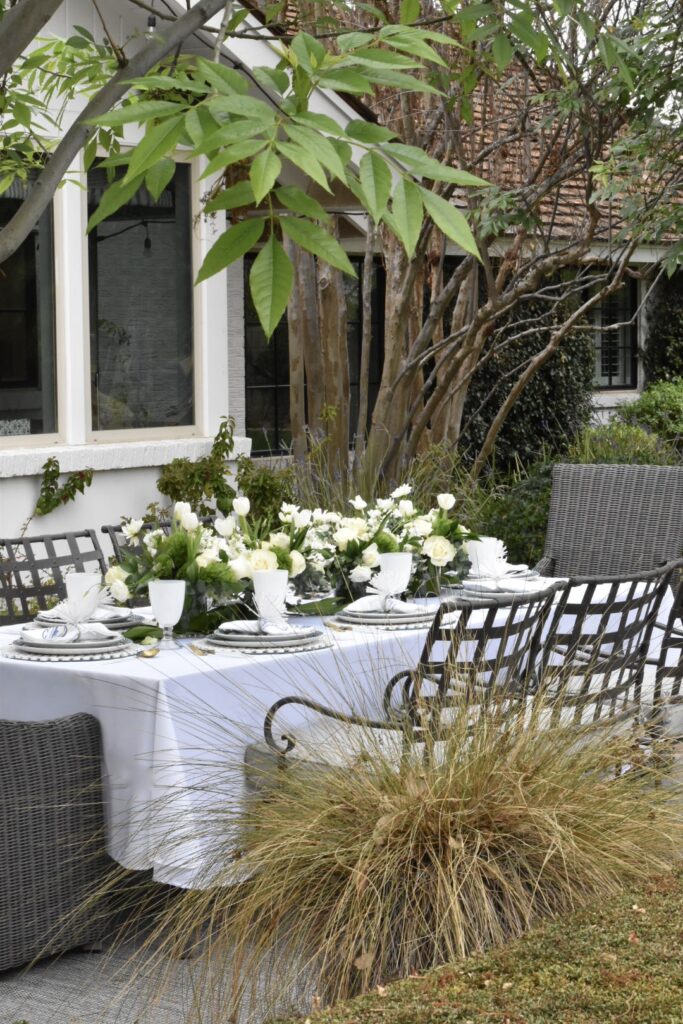 Here in Phoenix, we are coming into prime alfresco dining season – Spring! Our weather is warming up, but the nights are still cool, so everyone (and their mother!) is yearning to get outside and enjoy dining outdoors. I absolutely love this time of year and take every chance I can get to have dinner in my backyard, and setting the table is the icing on the cake for me. With that in mind, I've put together a post that shows how to take an average backyard patio table and dress it up so it's worthy of a Pinterest photo!
1. throw on a tablecloth
Probably the single most important factor in transforming any outdoor table. Unless you store your outdoor furniture during inclement weather, my guess is that your patio furniture is made to withstand the elements, which equates to a hard, durable surface and perhaps not as refined as an indoor dining table. A tablecloth provides instant softness and elegance for any backyard patio table.
Shop my favorite tablecloths here:

Shop my tabletop decor here:

2. Florals
Adding any floral or botanical element to your table allows it to flow with your natural outdoor environment. Even greenery from trees can add a great touch! I clipped a few branches from my Arizona ash trees and laid them in between the white flower arrangements.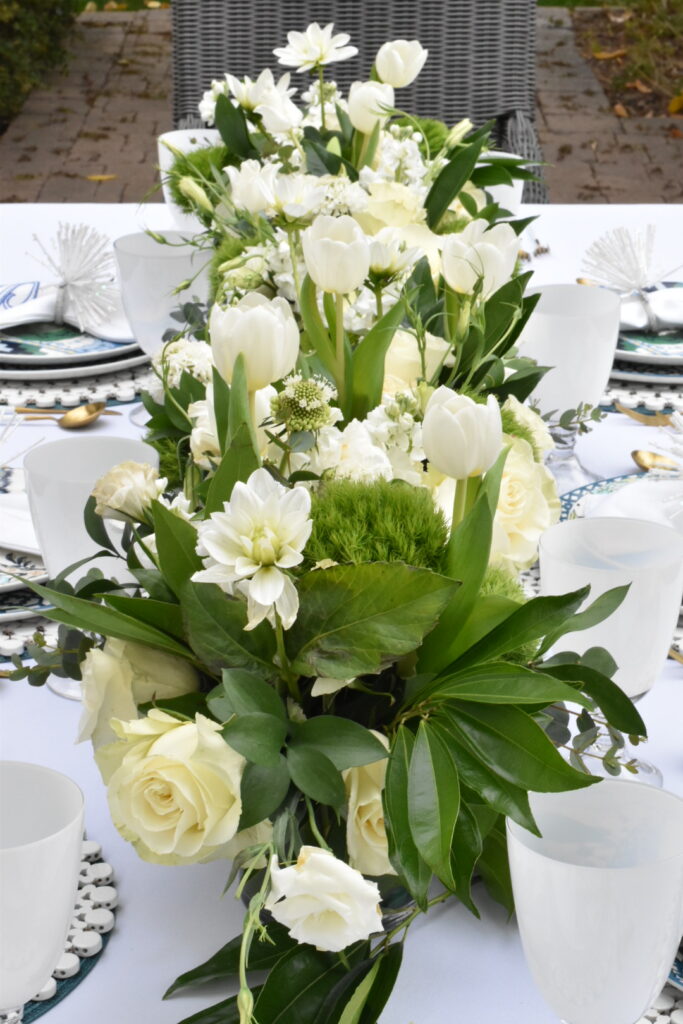 3. select an inviting location
The location of your table can make a world of difference. Maybe you have enough room to place your backyard patio table poolside, or next to a fountain (like I did!). If you're lucky enough to have a canopy of mature trees or a garden with extra space, this would be a magical setting for an alfresco dinner! This is a great way to transport your guests into another world.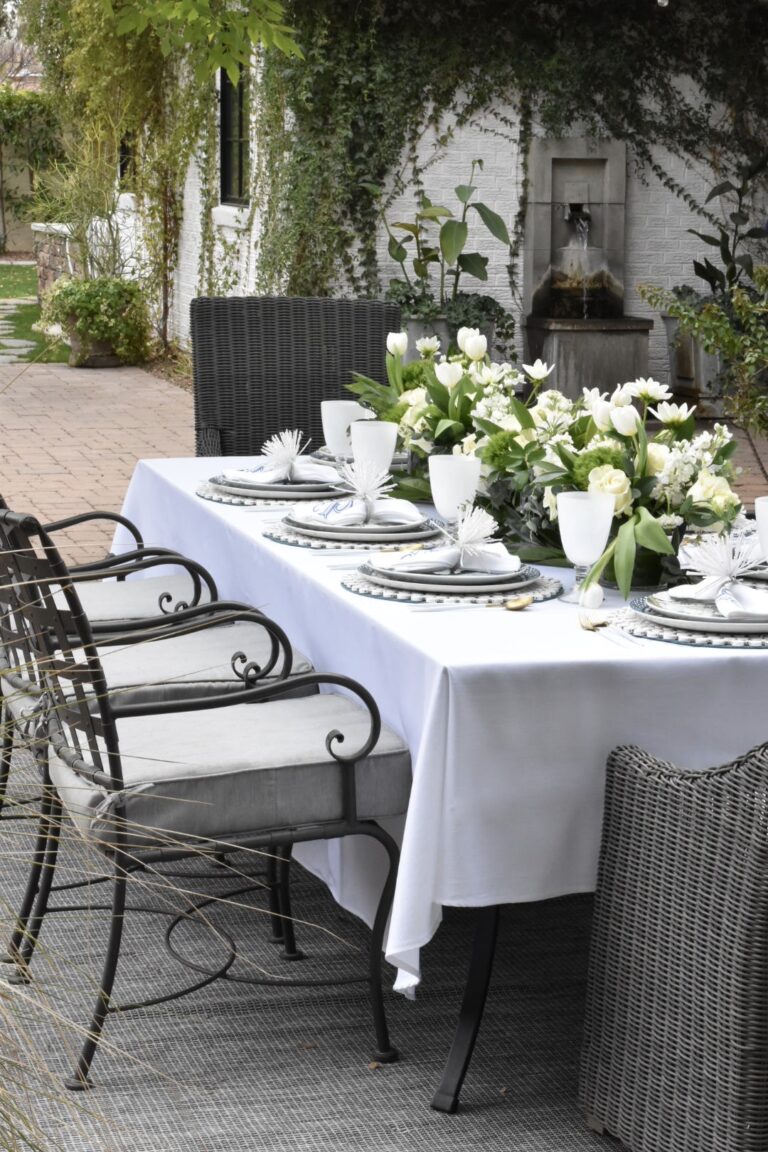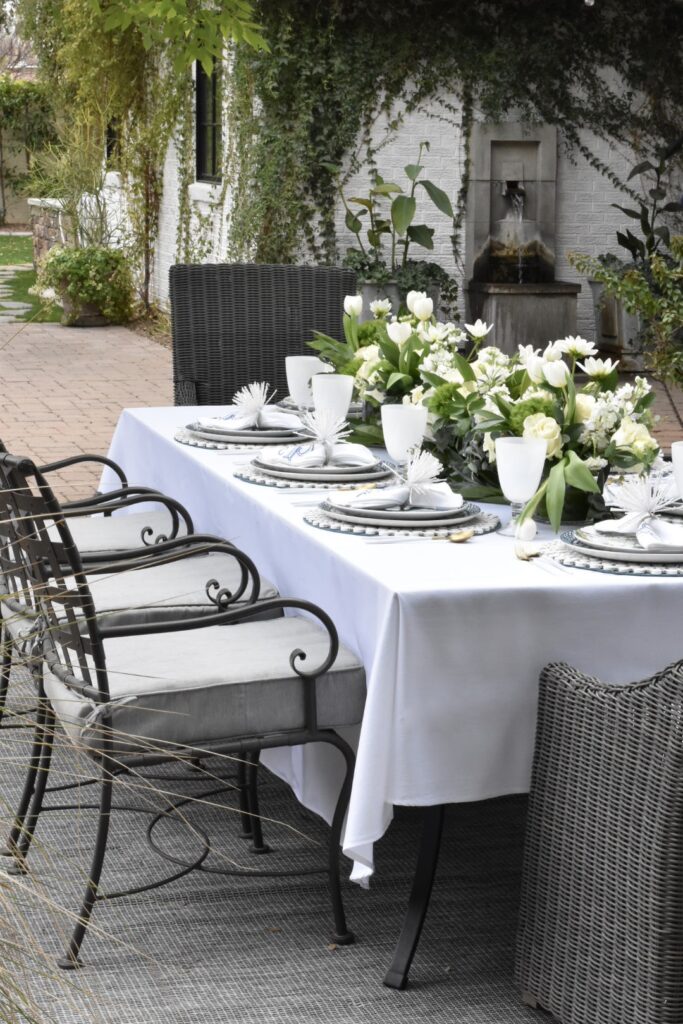 If you're looking to add a water element to your yard, here are some pretty fountains I've found:

4. clean off your furniture
This may seem obvious, but most of the time we're not in fancy outfits when hanging outside, so a little dirt on our clothing doesn't bother us. Hose off your furniture, wipe down the cushions and pat decorative pillows so they're free of dirt and any pollen.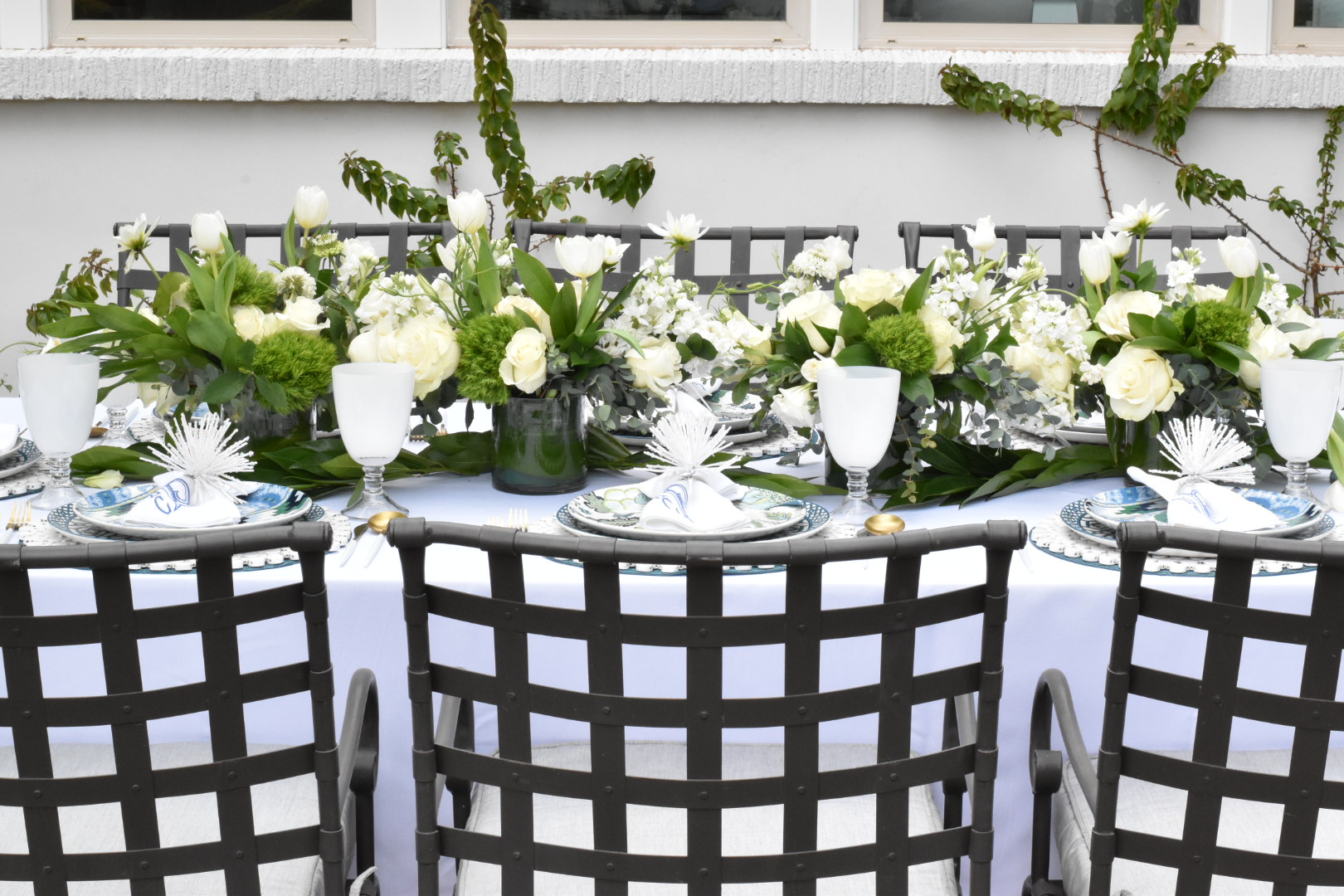 Shop some of my favorite outdoor chairs here:



Here are some great options for backyard patio tables: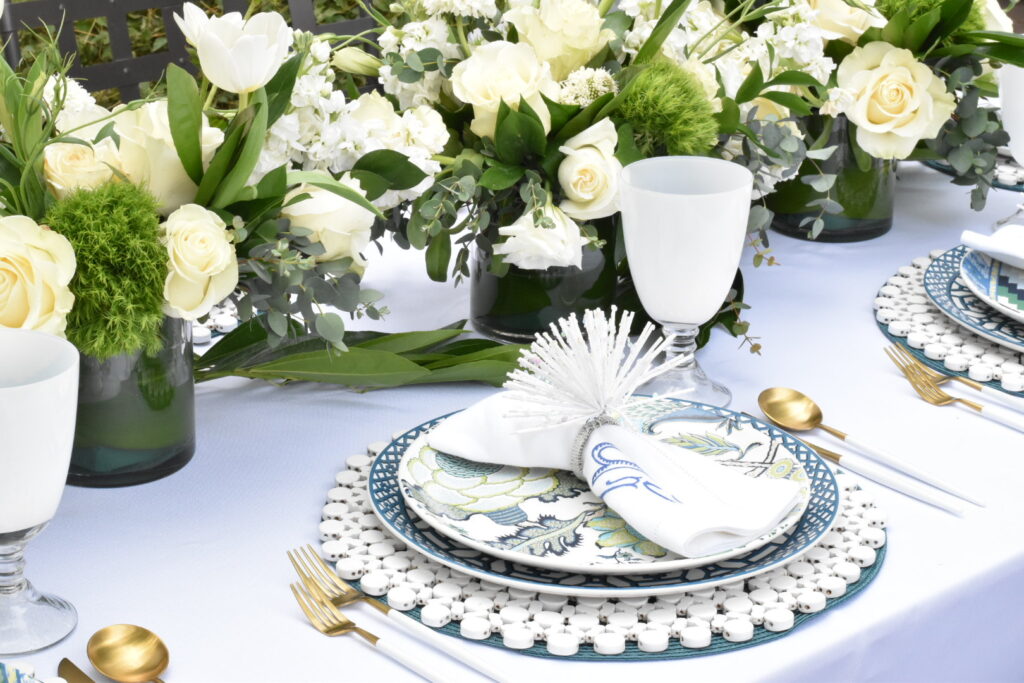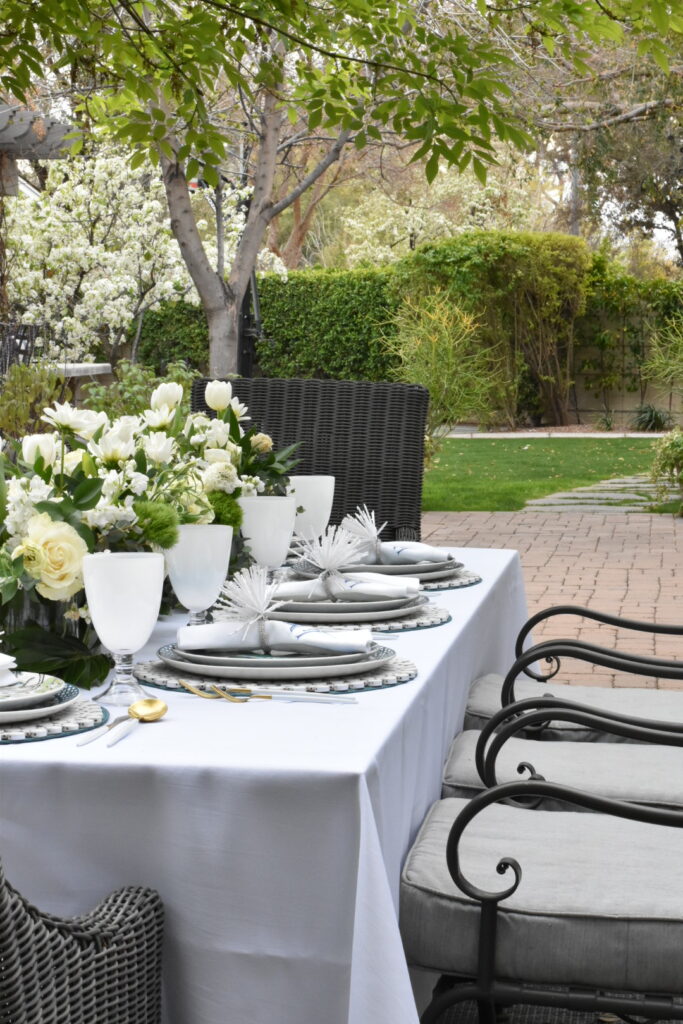 I hope you enjoyed seeing how I able to transform my backyard patio table into a special setting for a lovely alfresco dinner with a just a few changes. Dining outdoors, especially in your own backyard, has such advantages and is my favorite place to have a meal with friends and family.
To see another post of an alfresco dining table – one of my first on the blog – check it out here. Happy Spring!