Popcorn, potato chips, french fries, hot dogs and birthday cake – these junk foods conjure up memories of movie theaters, spring training baseball games, or maybe a child's birthday party complete with balloons, pinata and birthday candles. Normally these foods don't recall thoughts of delicacies like champagne, pinot noir, or caviar. But why can't ordinary, junk food be accompanied with the finest food and beverages around? It's true that you really can pair fun food and wine at home! Aren't we always reminded to 'seize the day', 'live every day like it's your last', and other catchy phrases that remind us life is short, go ahead, 'eat the cake'?

Well, that is exactly what I decided to do – pair fun food and wine – the ordinary with the extraordinary – and turn it into a fun get together with our close friends, lovingly referred to as the Wolfpack. I decided on a blue-focused hue for the tablecloth and plates, offering a comforting and traditional table setting to balance the bizarre food pairings I was about to provide my guests. I love the surprise of bamboo flatware with the traditional white urns used for the colorful flower arrangement. It throws a little caution to the wind, on the otherwise traditional set table.
TABLE DECOR

Of course, I can't have a dinner party without dressing up the table – one of my favorite parts of preparing for a gathering!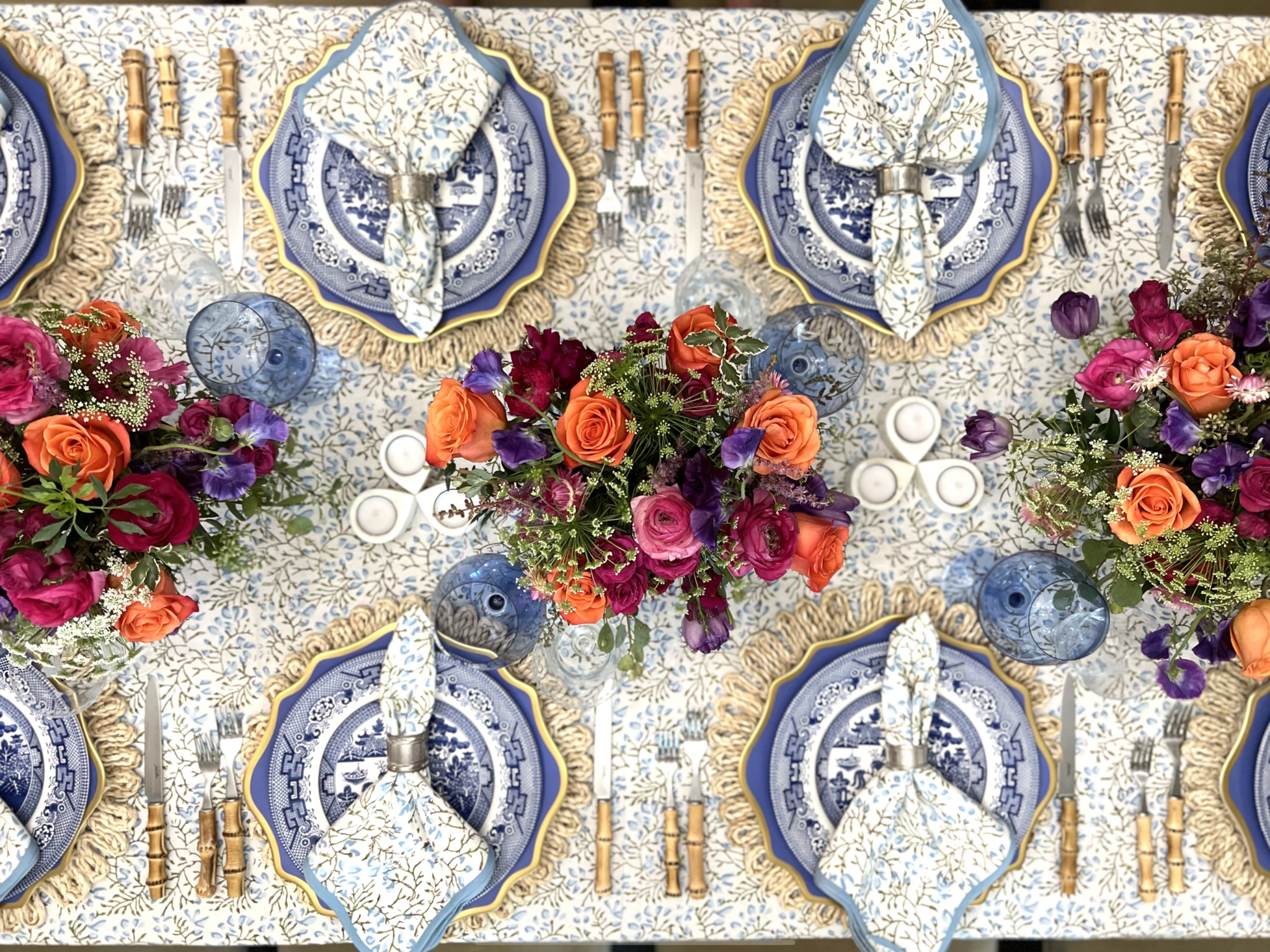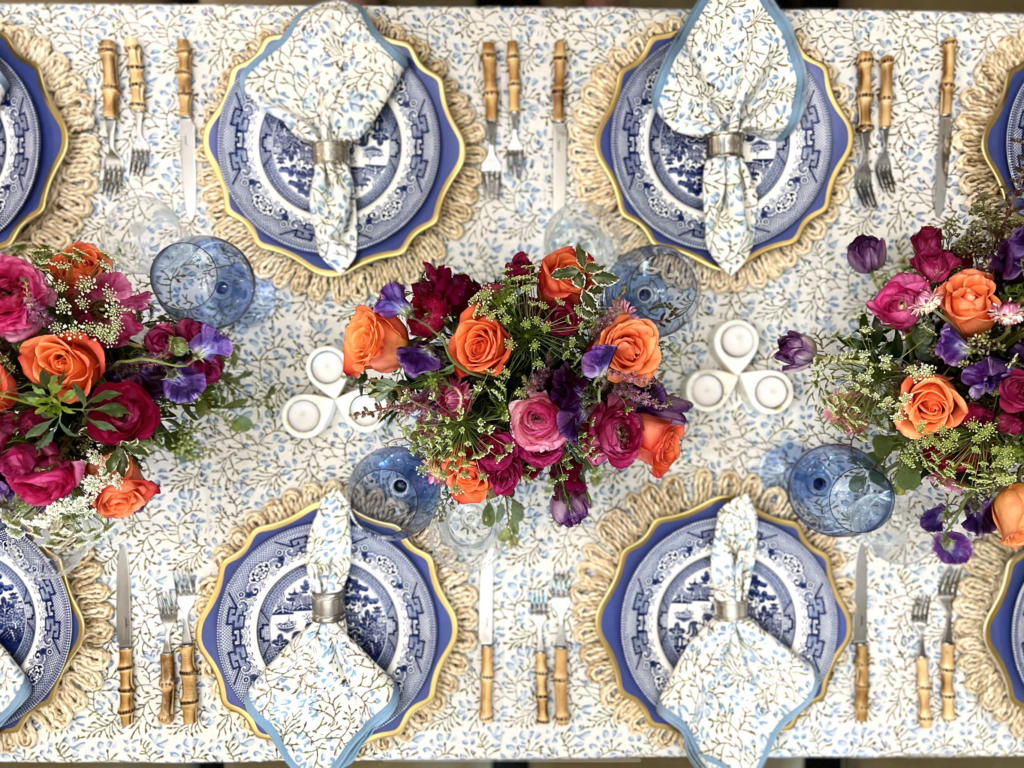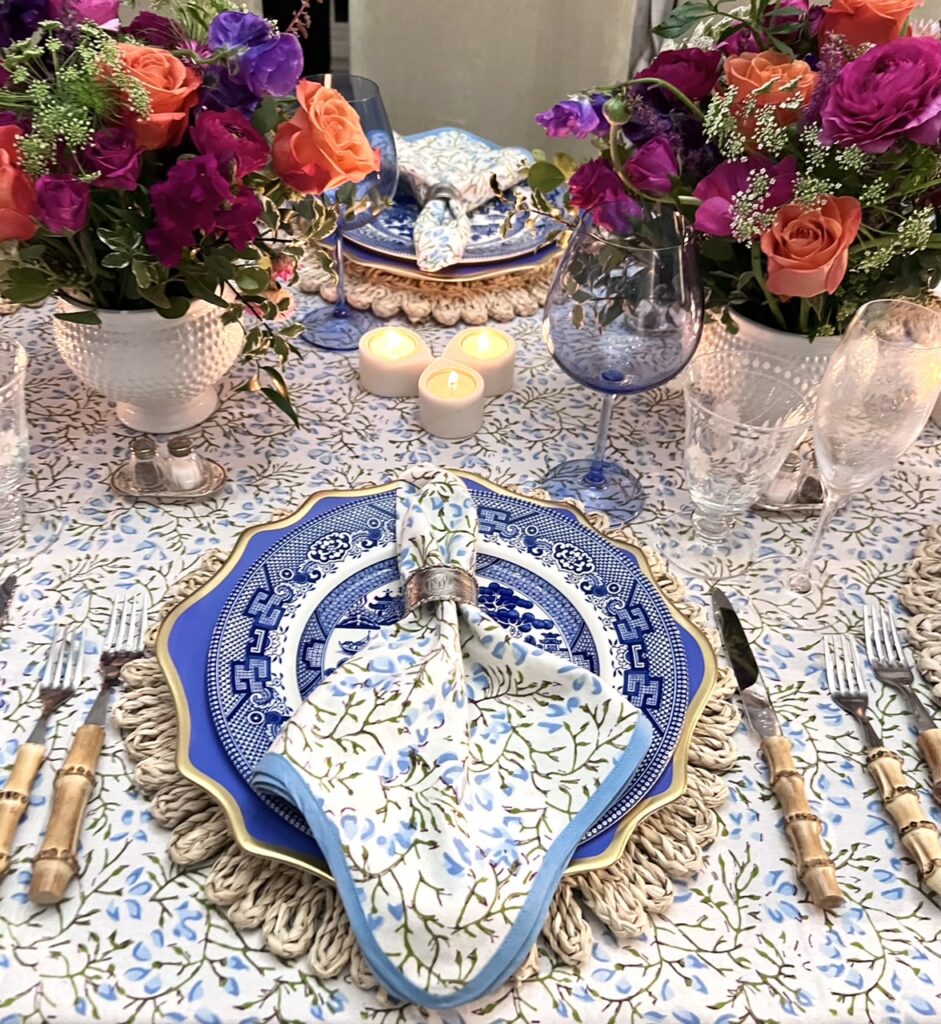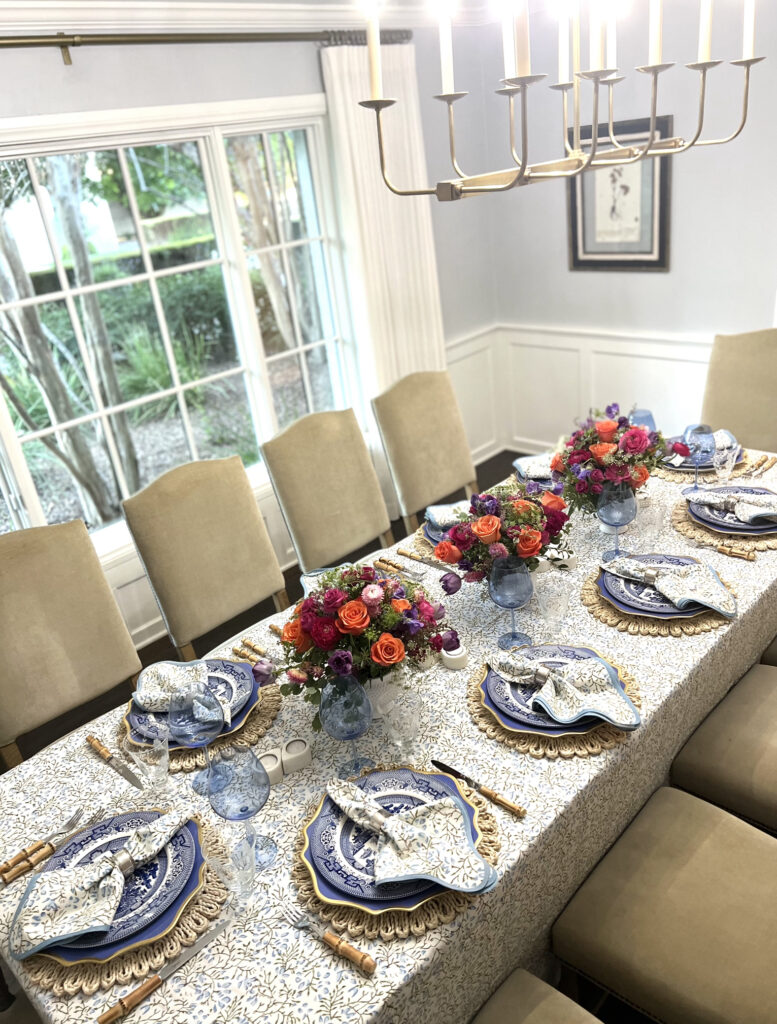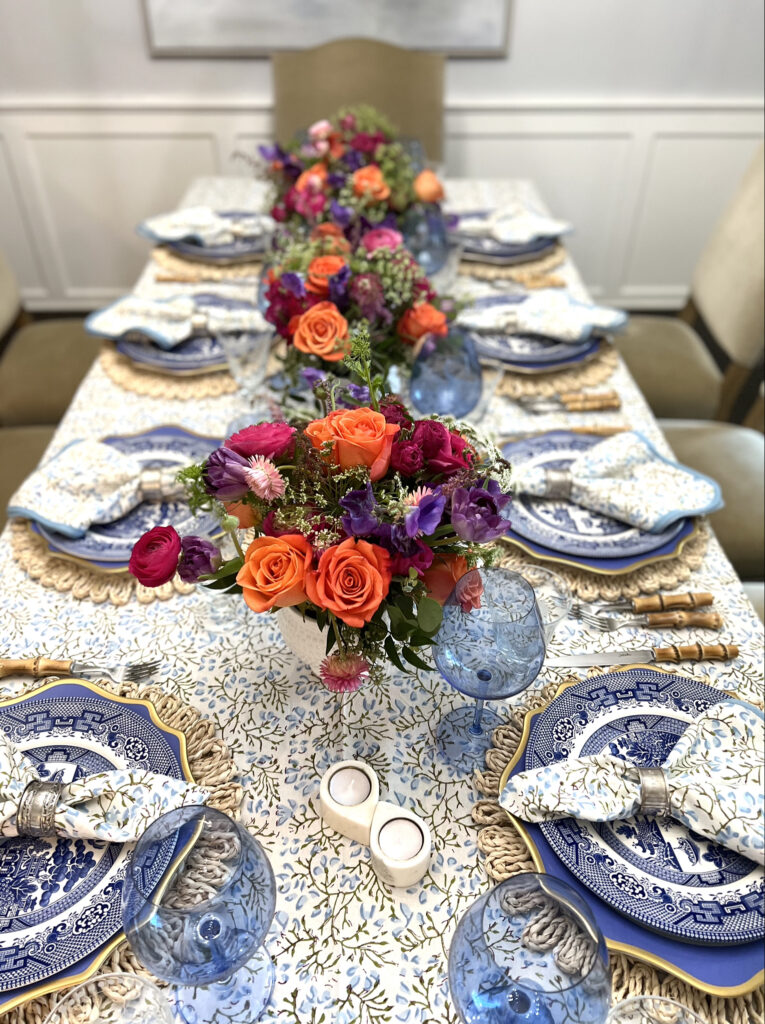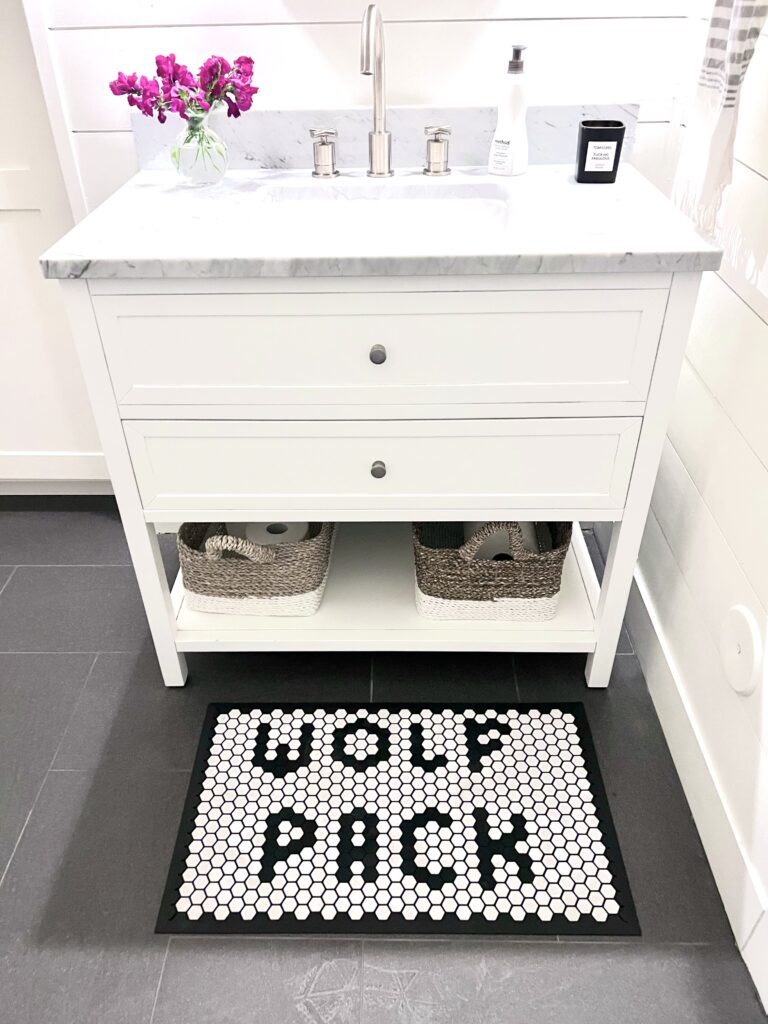 Inspired by other chefs who have married the average with the extravagant, I decided on the following pairings. Not all the food was 'quick' or grab and go, I also made some homemade favorites for some added interest, color and flavors.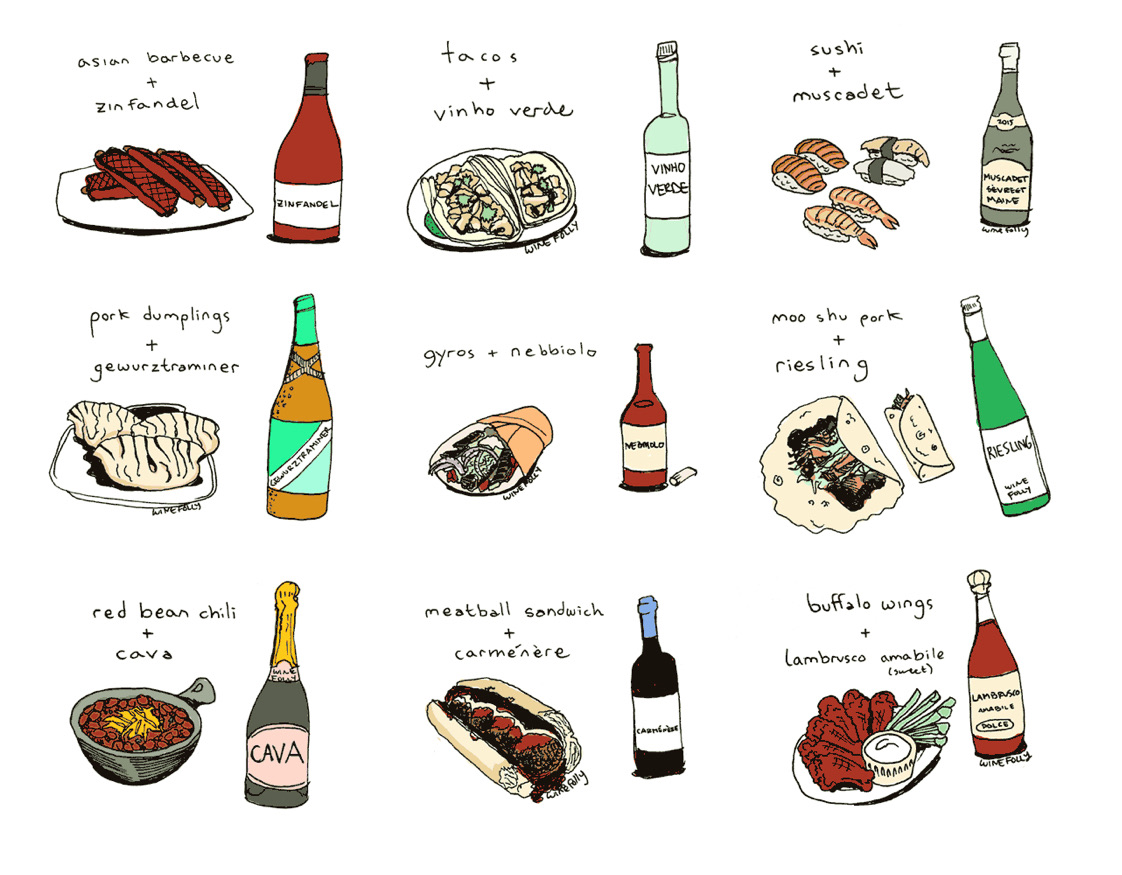 Wine Folly's ideas for unconventional pairings
APPETIZERS
Popcorn & Sparkling Wine – Our first pairing was airy popcorn coupled with the mineral qualities of a Sparkling Wine. We all felt that the subtle tingling of the bubbles and hint of tartness paired beautifully with the crunchy, drier, light feel of the popcorn. It was enticing to crunch popcorn and have the bubbles then tingle in your mouth!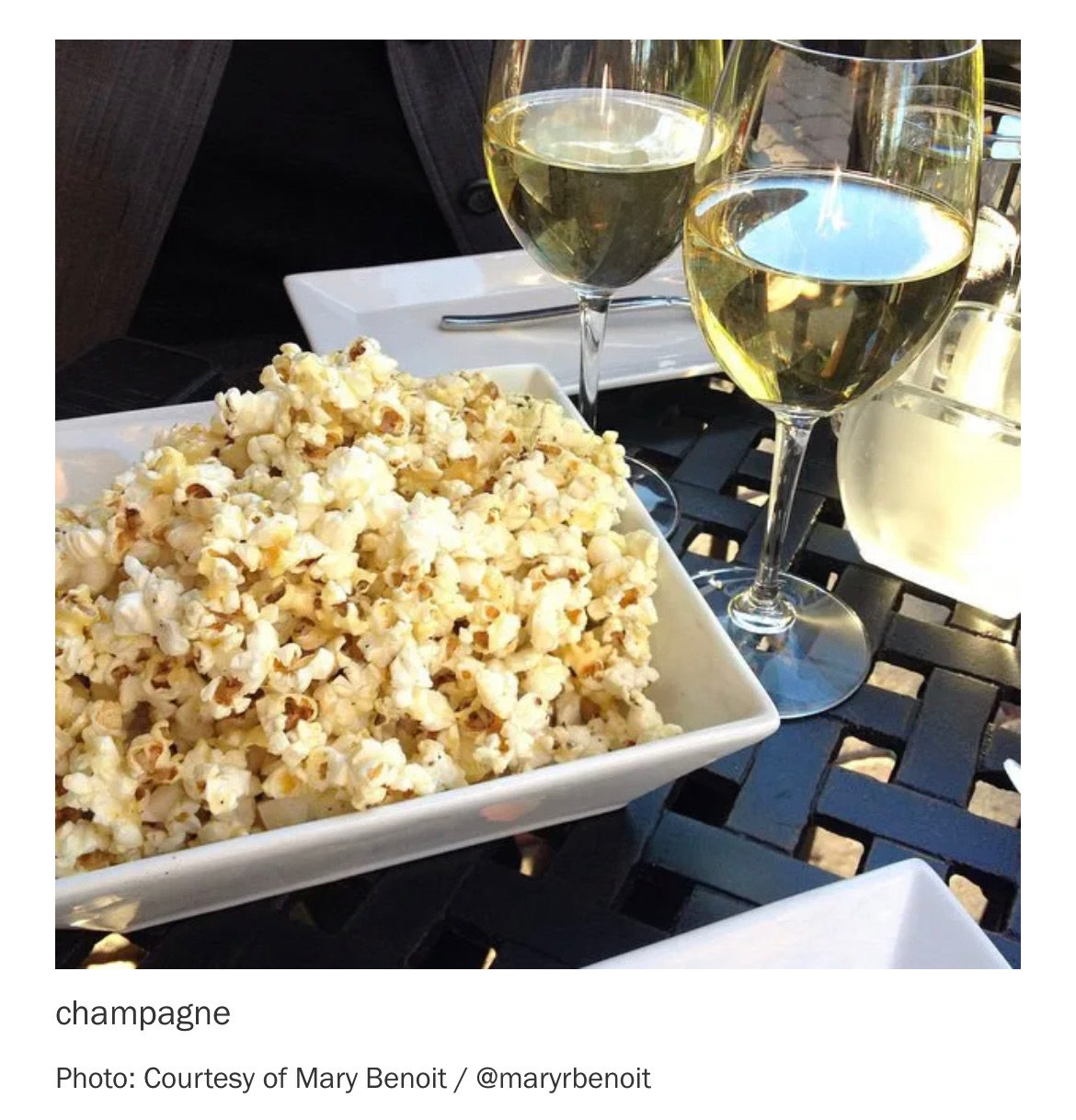 FIRST COURSE
Caviar, potato chips & Champagne – Perhaps a more traditional pairing, until you throw in the potato chips! We paired traditional Champagne with the deep, dark colored Ossetra caviar, hailed as one of the most coveted of caviars. Of course, wonderful with champagne and a treat on its own, but once we added the salty, thin, crispy potato chips as a toast, the entire pairing surprisingly came together in a balanced, uncomplicated way.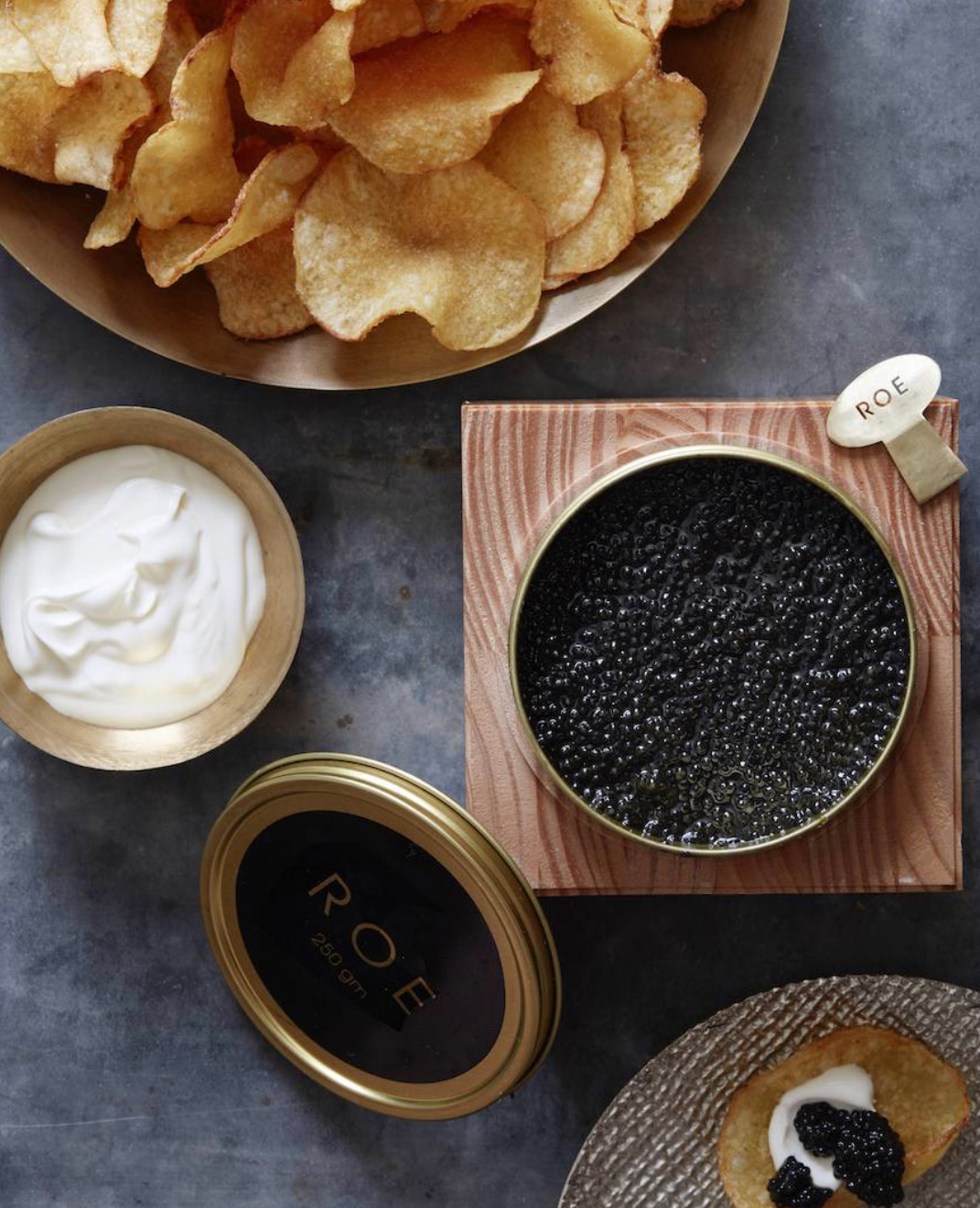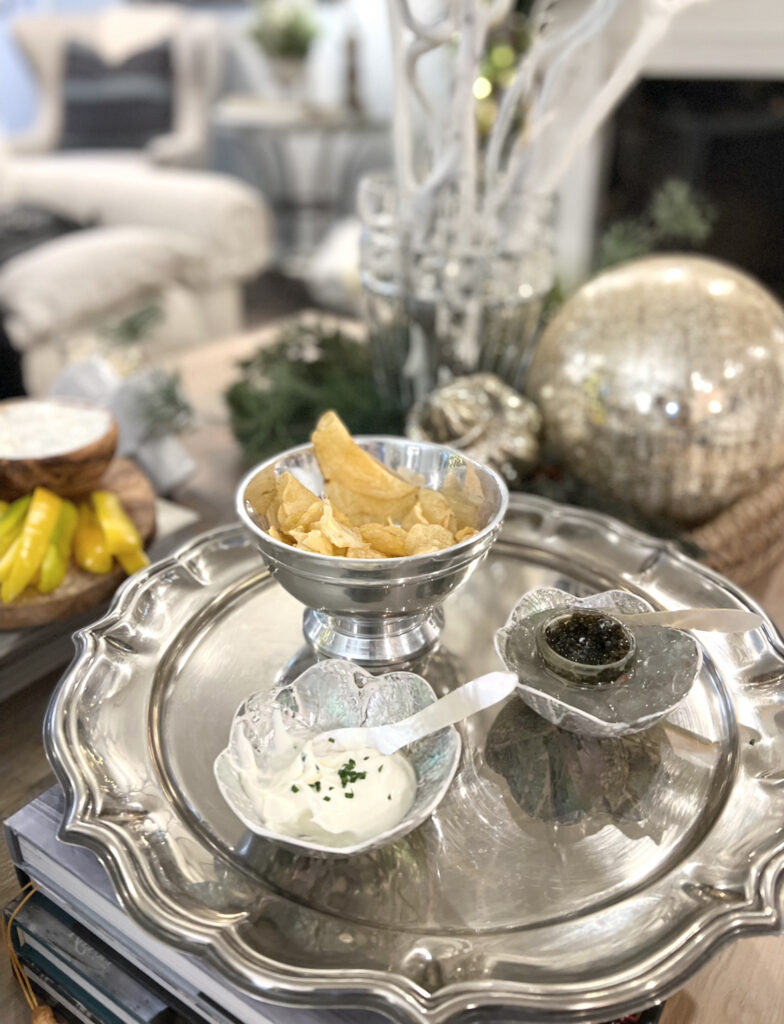 This is a great place to buy caviar and have it delivered
There are so many choices for Champagne, and so much more
SECOND COURSE

French Fries & Sparkling Wine – Two individual favorites, but when put together this combination became a soothing, comforting balance of bubbles and an American classic. We used frozen french fries (think: less cooking, more entertaining) and a lovely sparkling wine. This is a great example of how to pair fun food and wine – this combo was easy, refreshing and uncomplicated.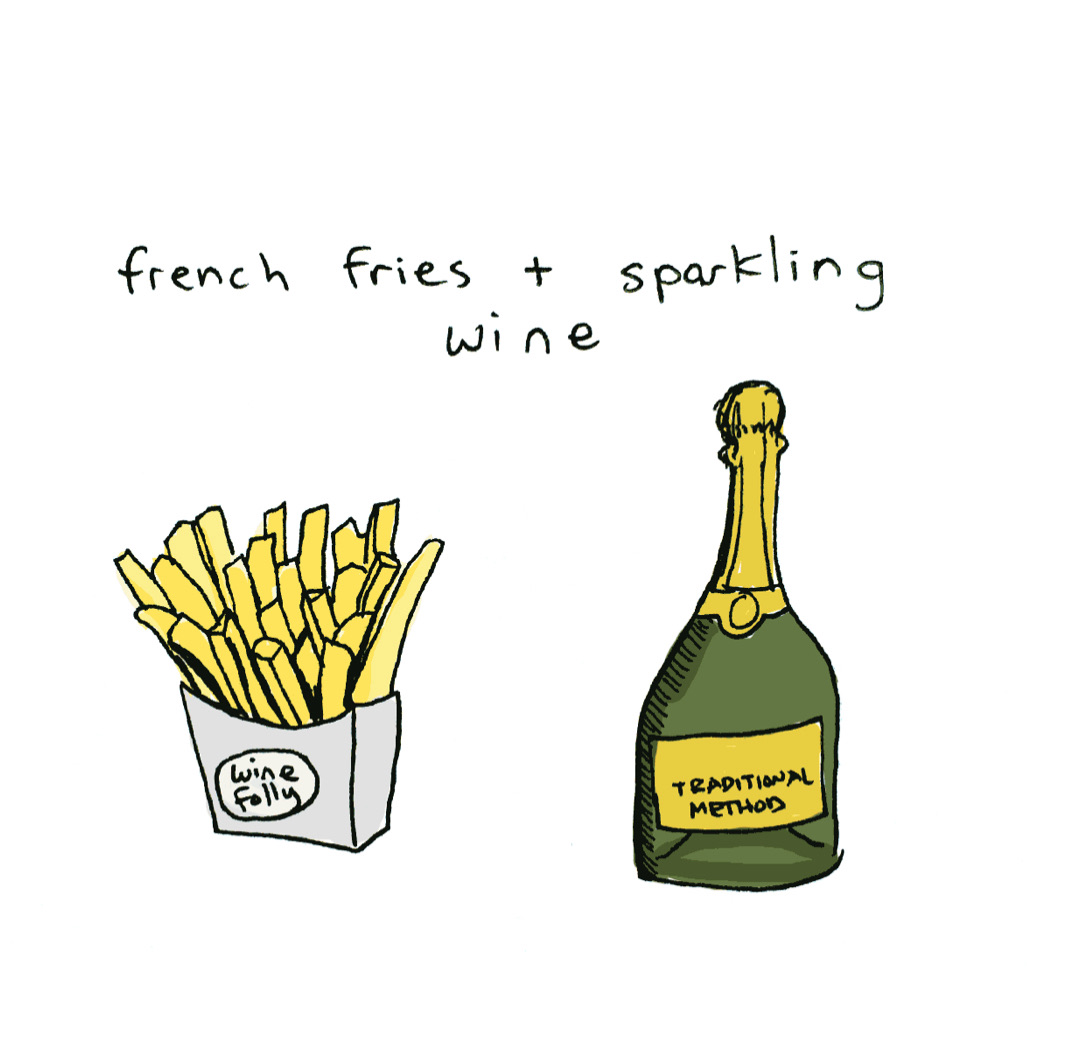 MAIN COURSE

Hot Dogs with Chicago Slaw & Pinot Noir – It was wonderful to get my husband involved. He made our spiralized hot-dogs on the bar-b-que, topped with our Chicago style hot dog salsa. The traditional baseball fare added some sustenance to the entire meal, and the pinot noir was a great alternative from the expected beer and hot dog combo.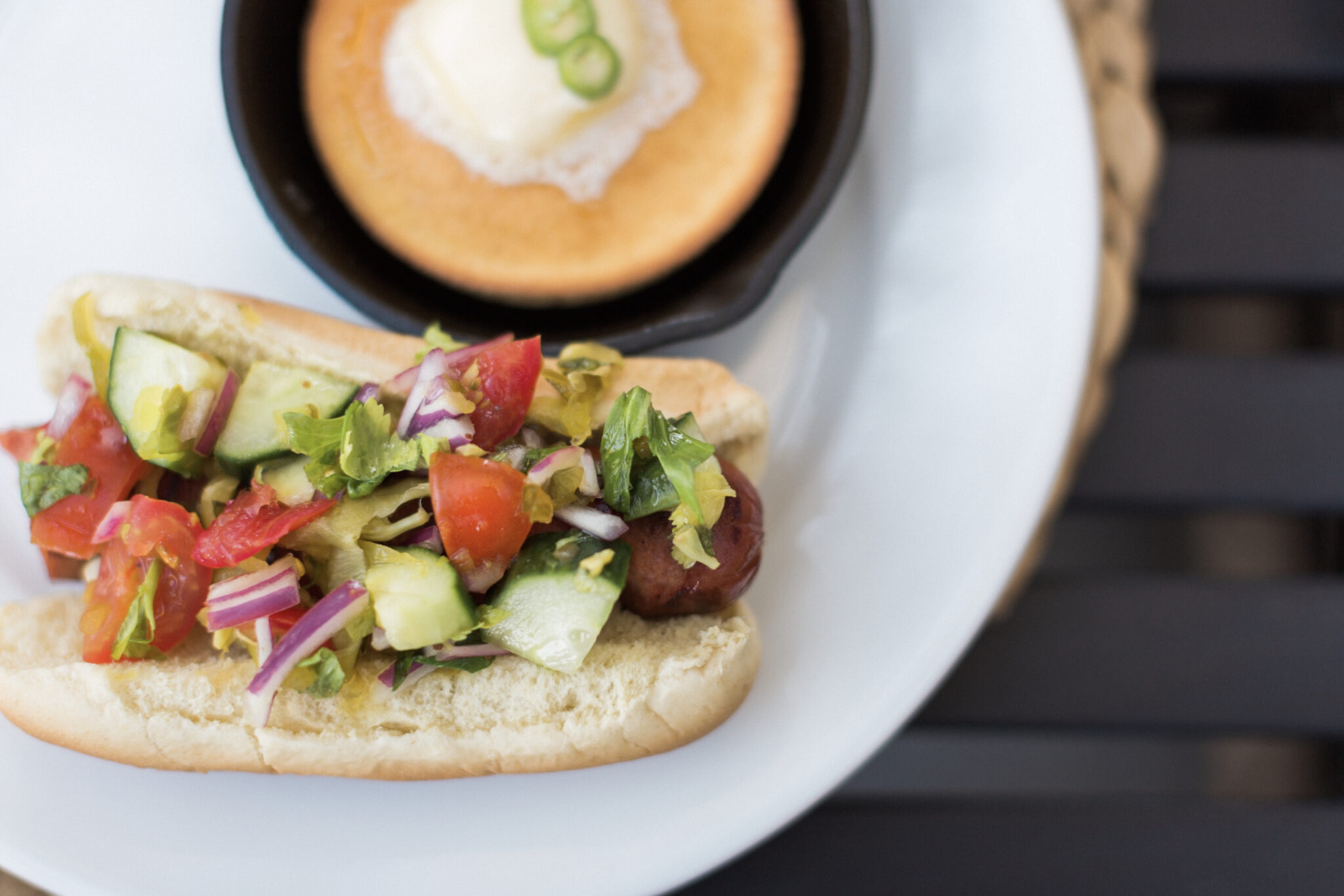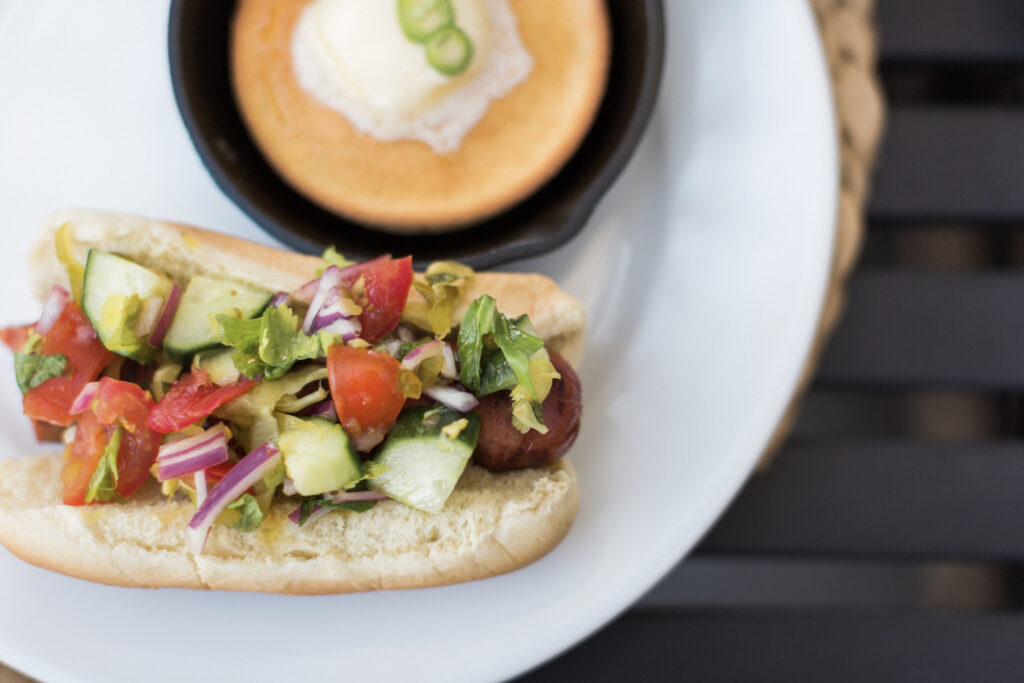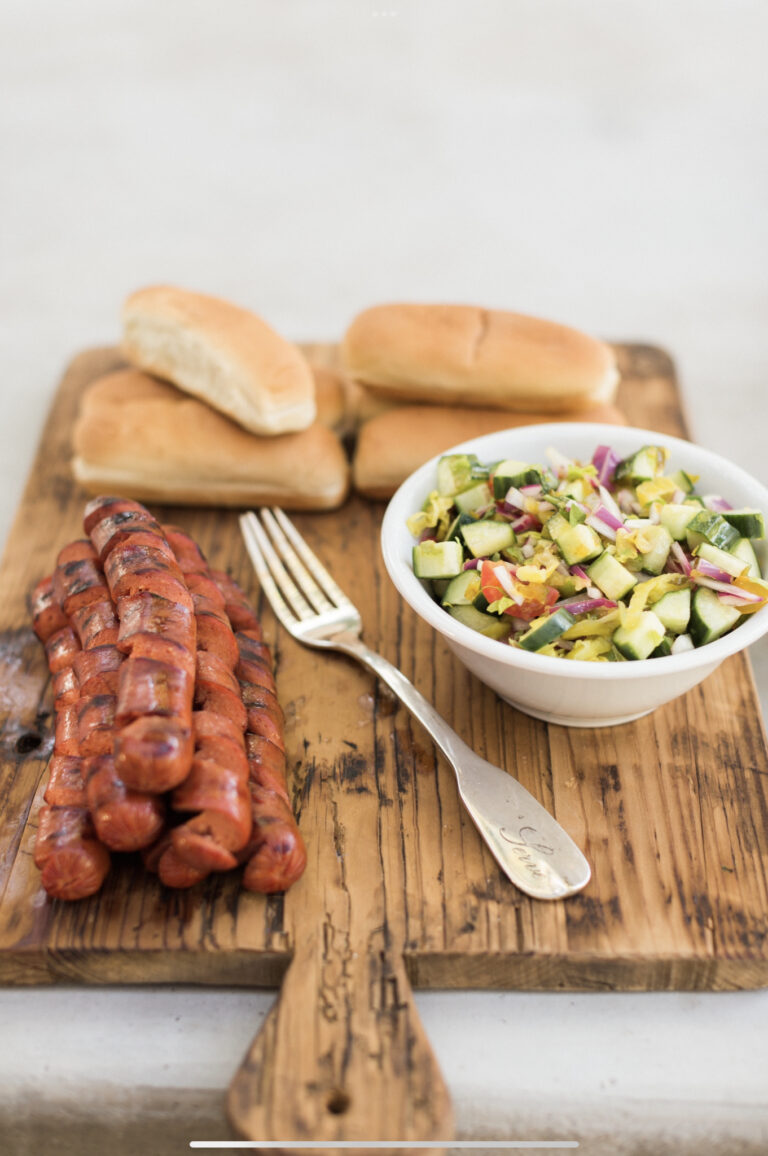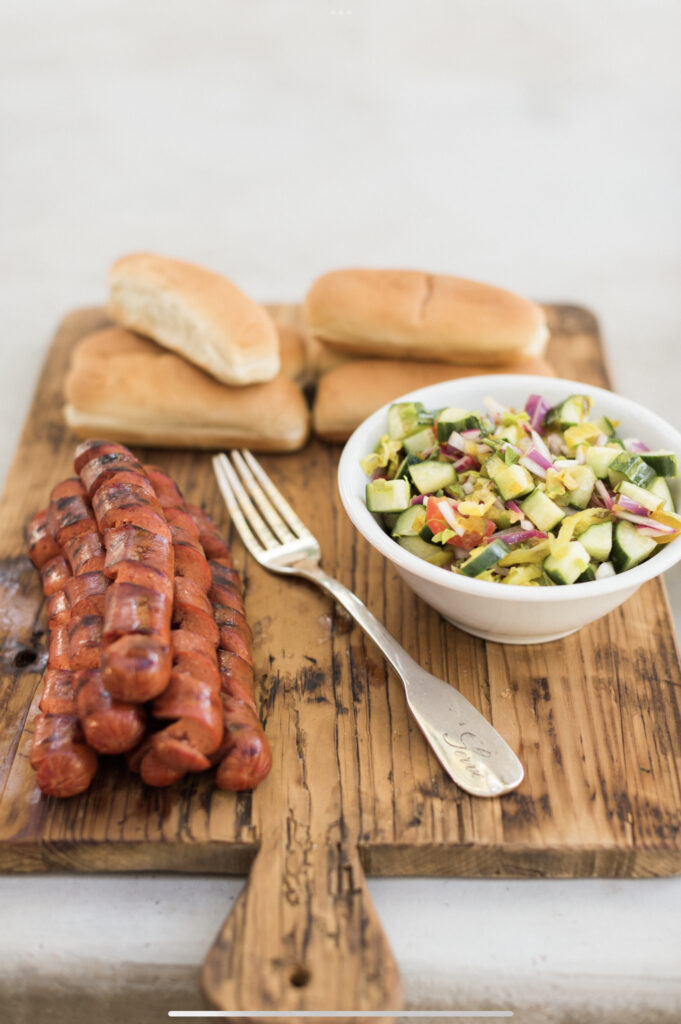 Chicago style hot dog salsa recipe is loved by everyone
Spiralized hot dog recipe is easy and fun to make

DESSERT & wine pairing

Birthday Cake & Sauternes-We purchased a delicious sprinkle cake (vanilla cake with white chocolate buttercream frosting and rainbow sprinkles) from our neighborhood bakery, and decided to pair it with the French white, sweet dessert wine from the Burgundy region. This Sauternes had a distinctive flavor and when coupled with the cake it was a great way to finish the meal with a bang. After this last pairing the group was happy, satisfied and a bit surprised by how wonderful these unusual pairings were.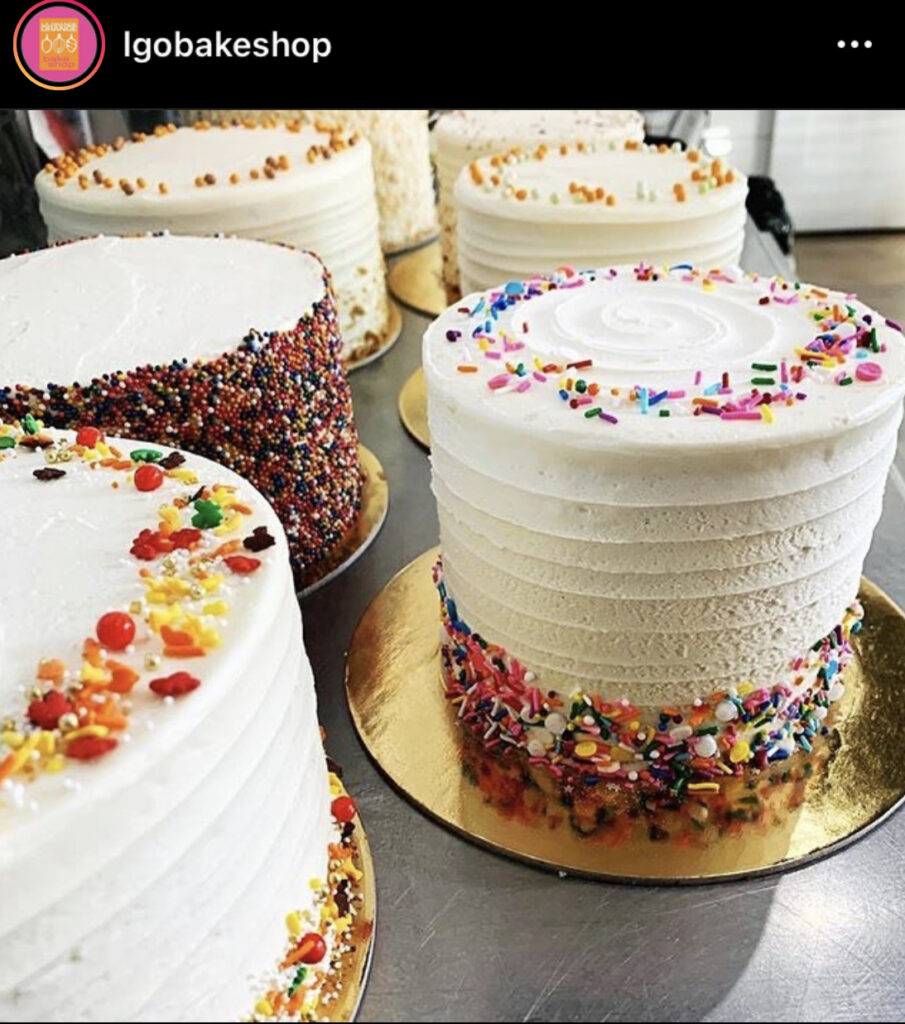 The cutest and most wonderful local Phoenix bakery

I invite you to give it a try! Take the ordinary and blend the unexpected with food and drinks you prepare in your daily life, fancy or not so fancy. Why Not? Life is short, pair the cake and the junk food! Just make sure you have some Champagne near by…..

Wonderful food pairing ideas to explore