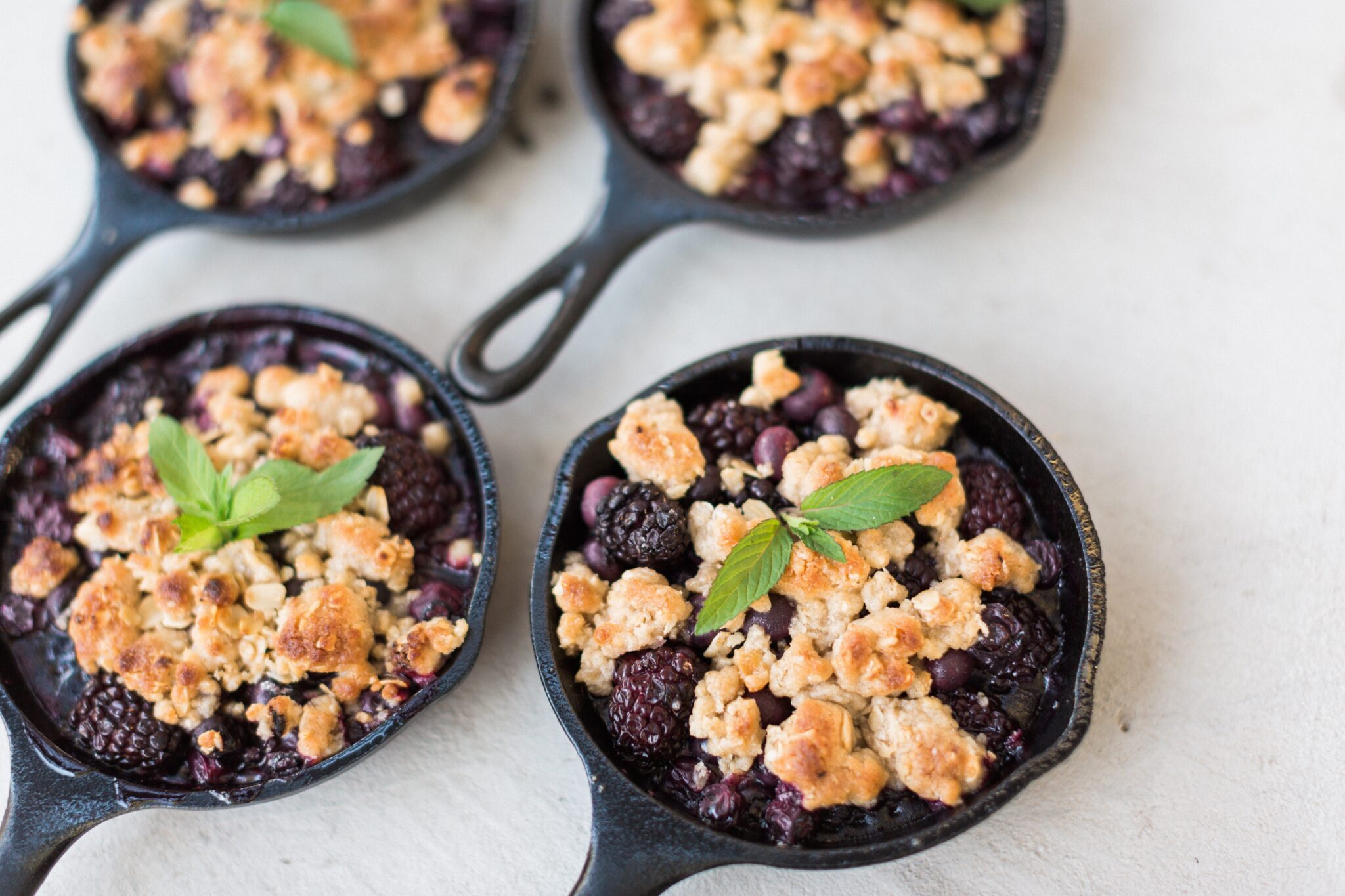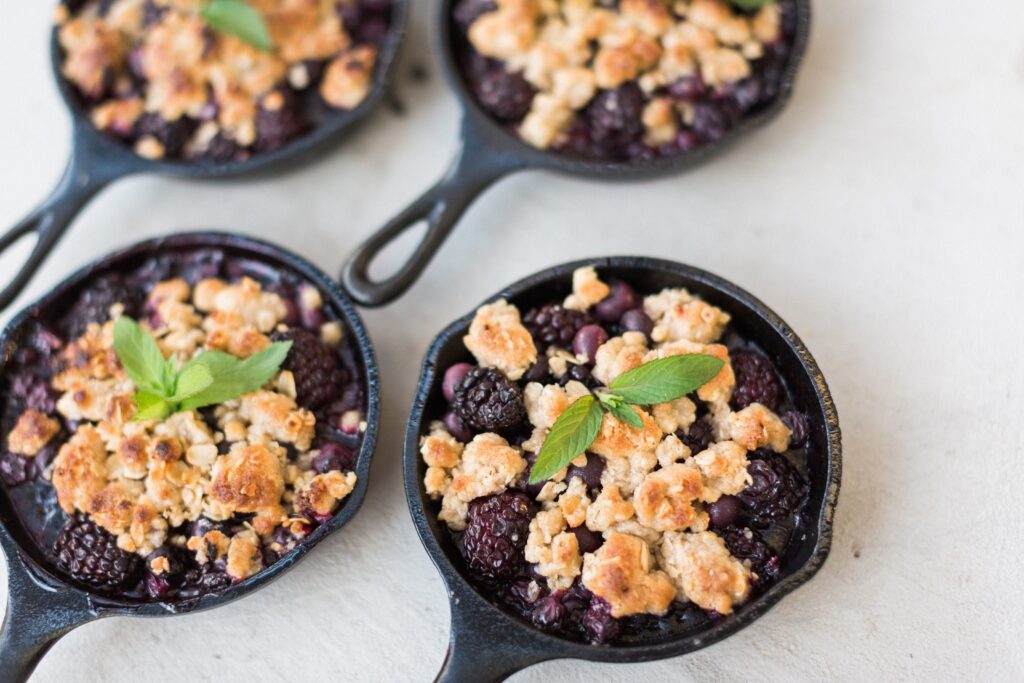 Summer is the perfect season to take advantage of nature's abundance of berries – which is why a few of my friends and I have put together the best summer berry recipes below, including this mini blackberry cobbler recipe from me! Whether you pick the berries yourself, buy them from your local farmer's market, or even if they come straight from your own backyard, you'll love these seasonal favorites. Berries don't get much better than in the heat of summer when they've been kissed by the sun and ripened for you to enjoy!
Here's what my friends have come up with for the best summer berry recipes! Check out the links to their recipes at the bottom of my post!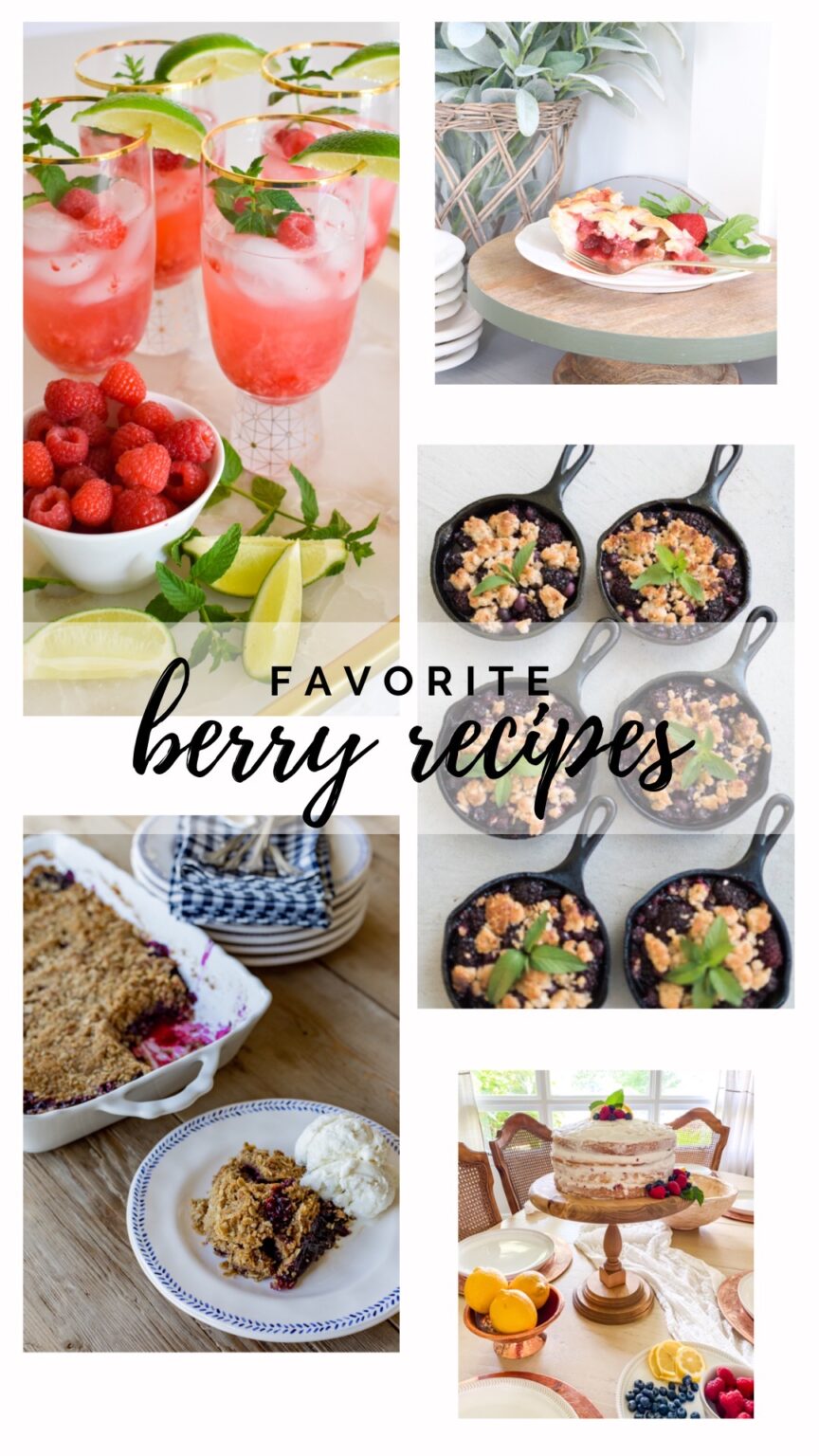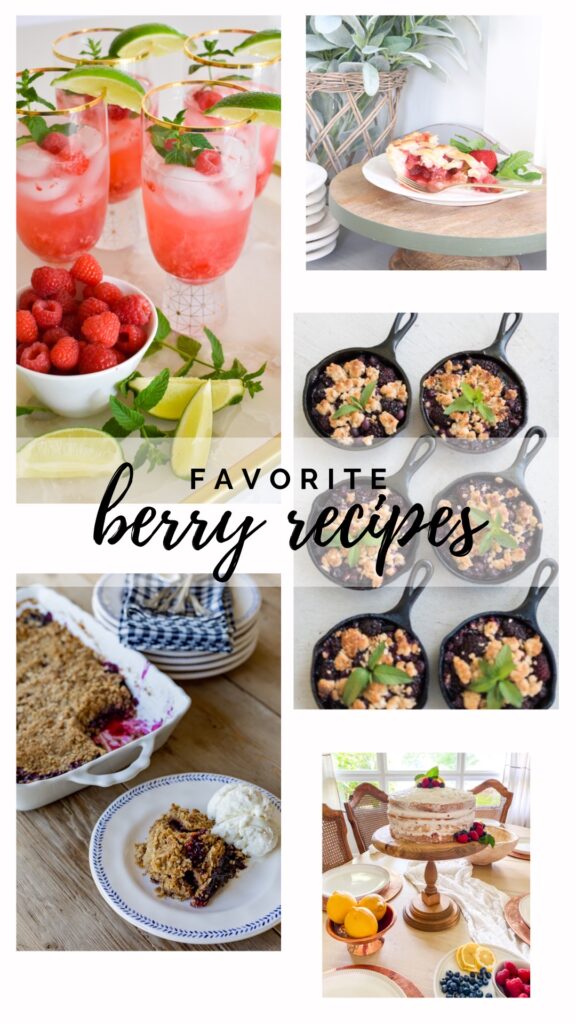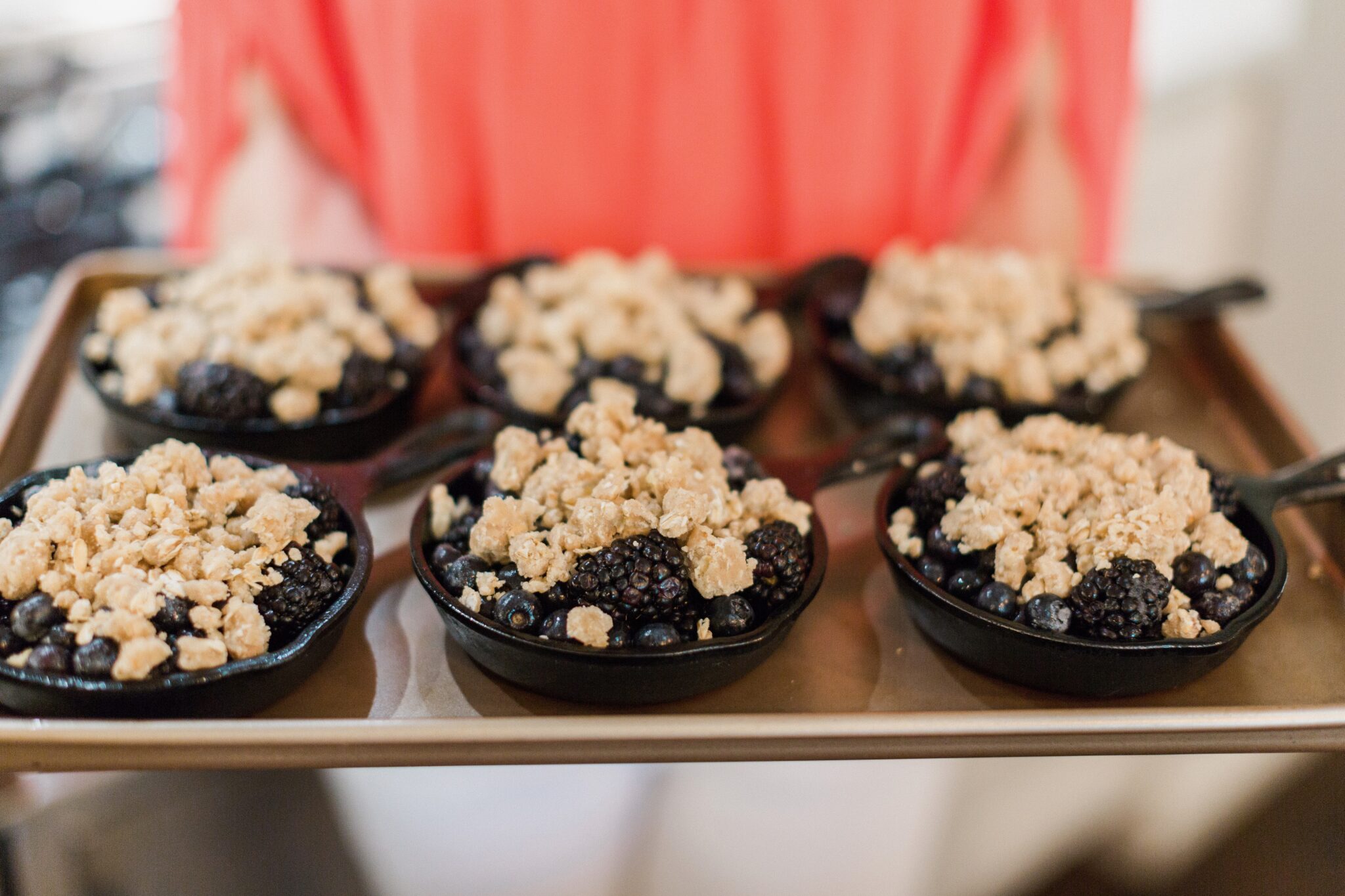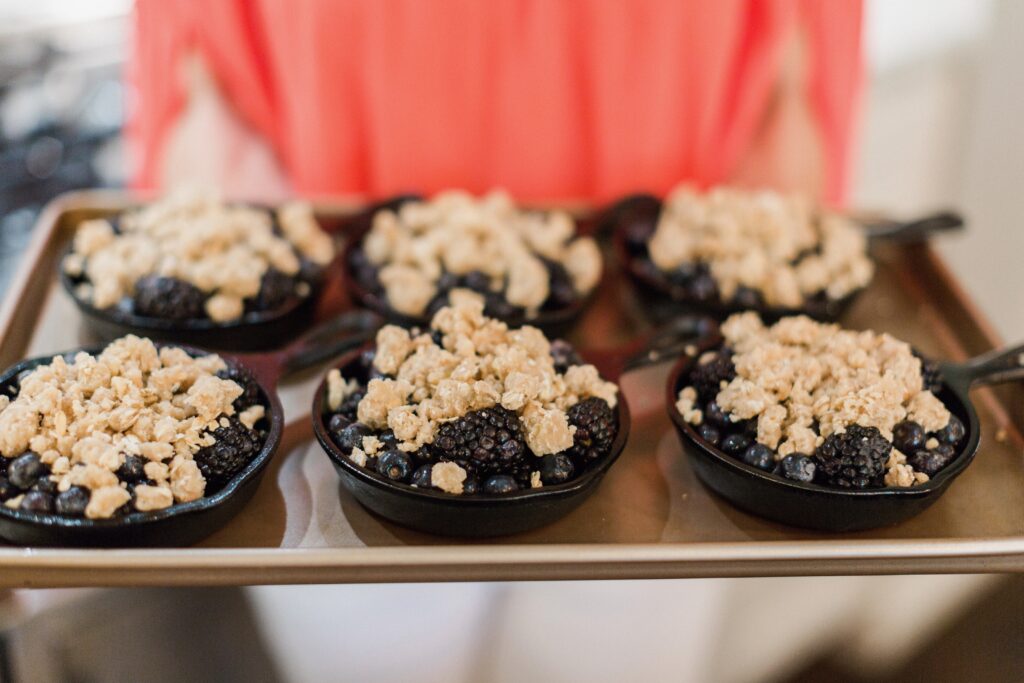 You won't believe how easy this recipe is and how little time and effort it takes to put this together. Any type of berry will work for this cobbler recipe – blackberry, blueberry, raspberry or strawberry. The crumble topping can even be made the day before to cut preparation time.
Give me anything in a mini size and I automatically swoon. There's just something so charming about a individual serving dish, and I can't think of anything better to usher in the summer berry season than with this mini berry cobbler recipe served in tiny cast iron skillets. Your guests will love having their own cobbler to themselves! I've purchased a dozen of these and have used them for multiple dishes:
Shop my favorite mini cast iron skillets here:

Mini Berry Cobbler
Use this for any berry or apple cobbler or crumble. This quantity is made for 6 mini (4″) cast iron skillets.
Ingredients
Crumble Topping
1/2

c

rolled oats

1/2

c

flour

1/2

c

brown sugar

1/2

t

cinnamon

1/4

t

salt

6

T

cold unsalted butter, cubed
Filling
3

c

fresh blueberries or blackberries

1/2

c

sugar

1

T

arrowroot starch

1

t

fresh lemon juice

1/8

t

salt
Instructions
Grease six mini cast iron skillets. For the crumble topping, whisk together oats, flour, brown sugar, cinnamon, and salt in a medium bowl. Cut in butter with a pastry blender or fork until large crumbs form. Keep chilled while preparing filling.

For the filling, whisk together sugar, arrowroot starch, and salt in a medium bowl. Add blueberries and lemon juice; toss to combine. Divide filling evenly among skillets (about 1/2 cup per skillet) and sprinkle with chilled topping, pressing gently to adhere. Chill assembled crumbles for at least 1 hour in the refrigerator, or up to 1 day.

Preheat oven to 375°F. Bake crumbles for 30-35 minutes, until filling is bubbling and topping is golden brown. Cool for at least 30 minutes.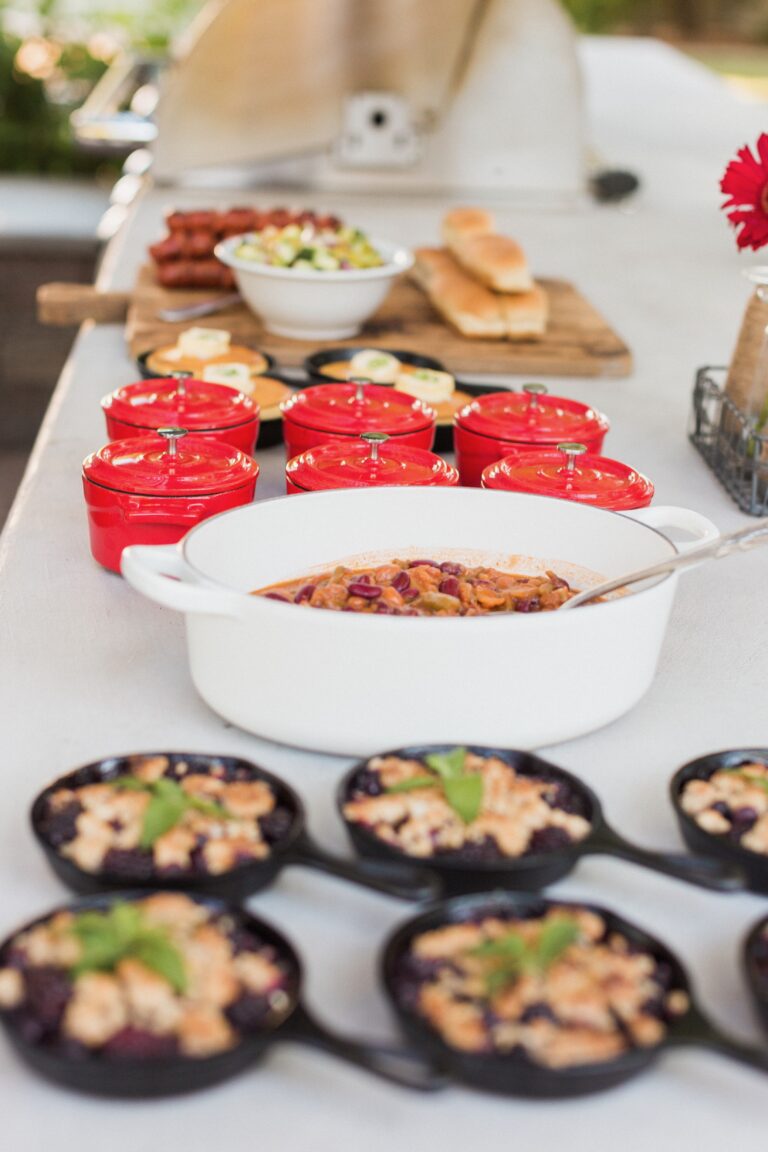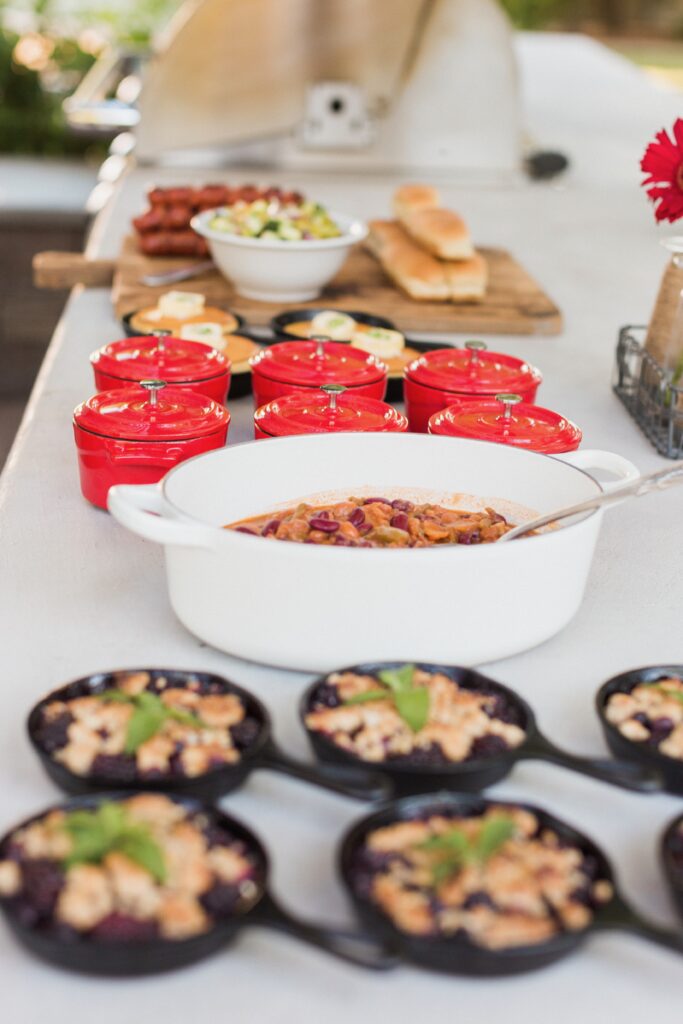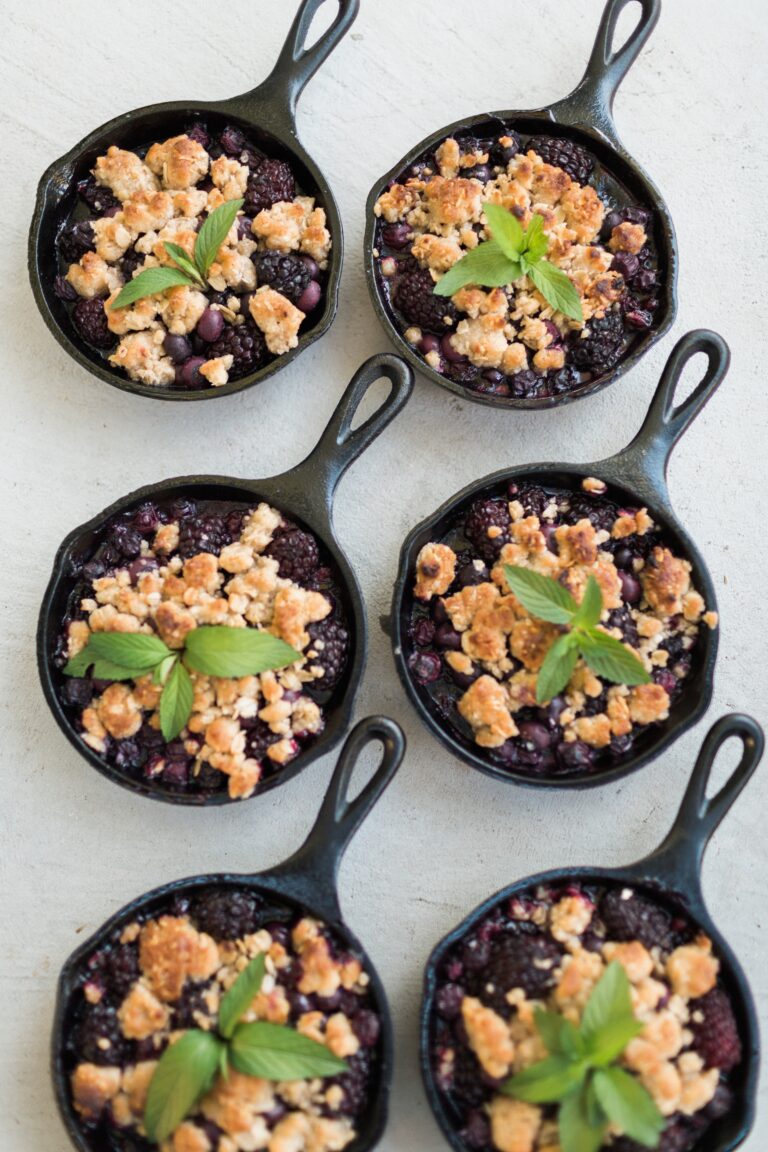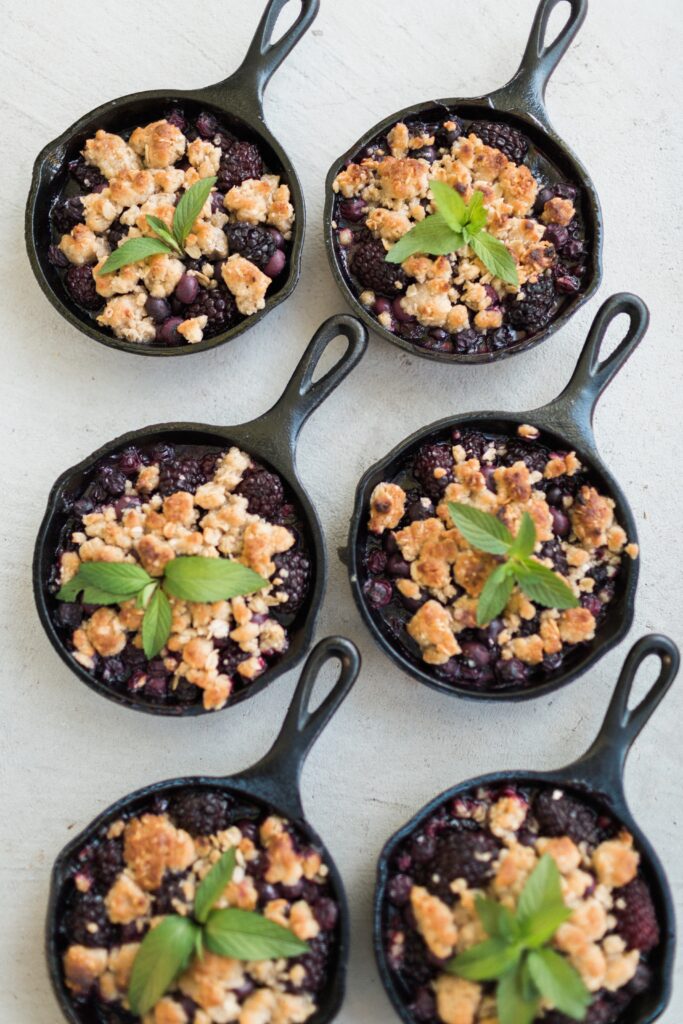 I've teamed up with a few of my best blogger pals who have dug into their favorite cookbooks and cherished family recipes to put together their best summer berry recipes below. You'll find everything from pies to cakes to crumbles to cocktails here . . . truly something for everyone!