Need a fun self-serve bar for your next party, shower or brunch? Here's how to create the prettiest mimosa bar with frosty berry garnishes – your guest will swoon. The best part – this will only take you minutes to set up!
The Mimosa Bar Cart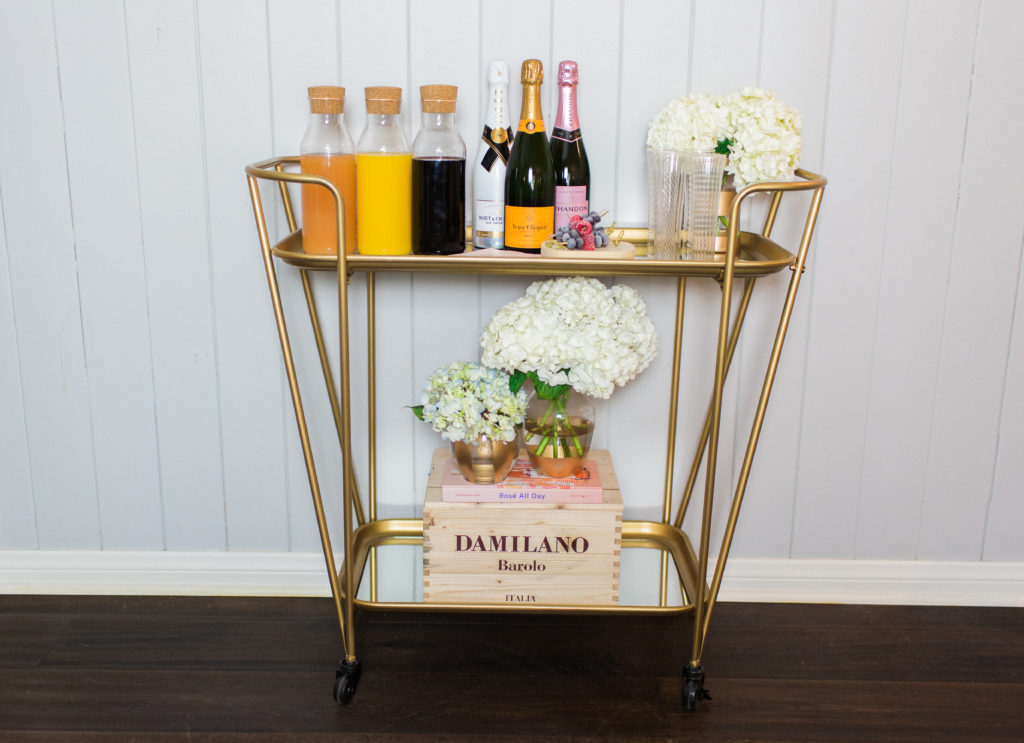 I borrowed this cart from a friend, but they are so many cute ones out there. Very versatile, a bar cart can be used for cocktail bars, and appetizer station, a place to put party favors. Here are a few I've found that I really like:

The Champagne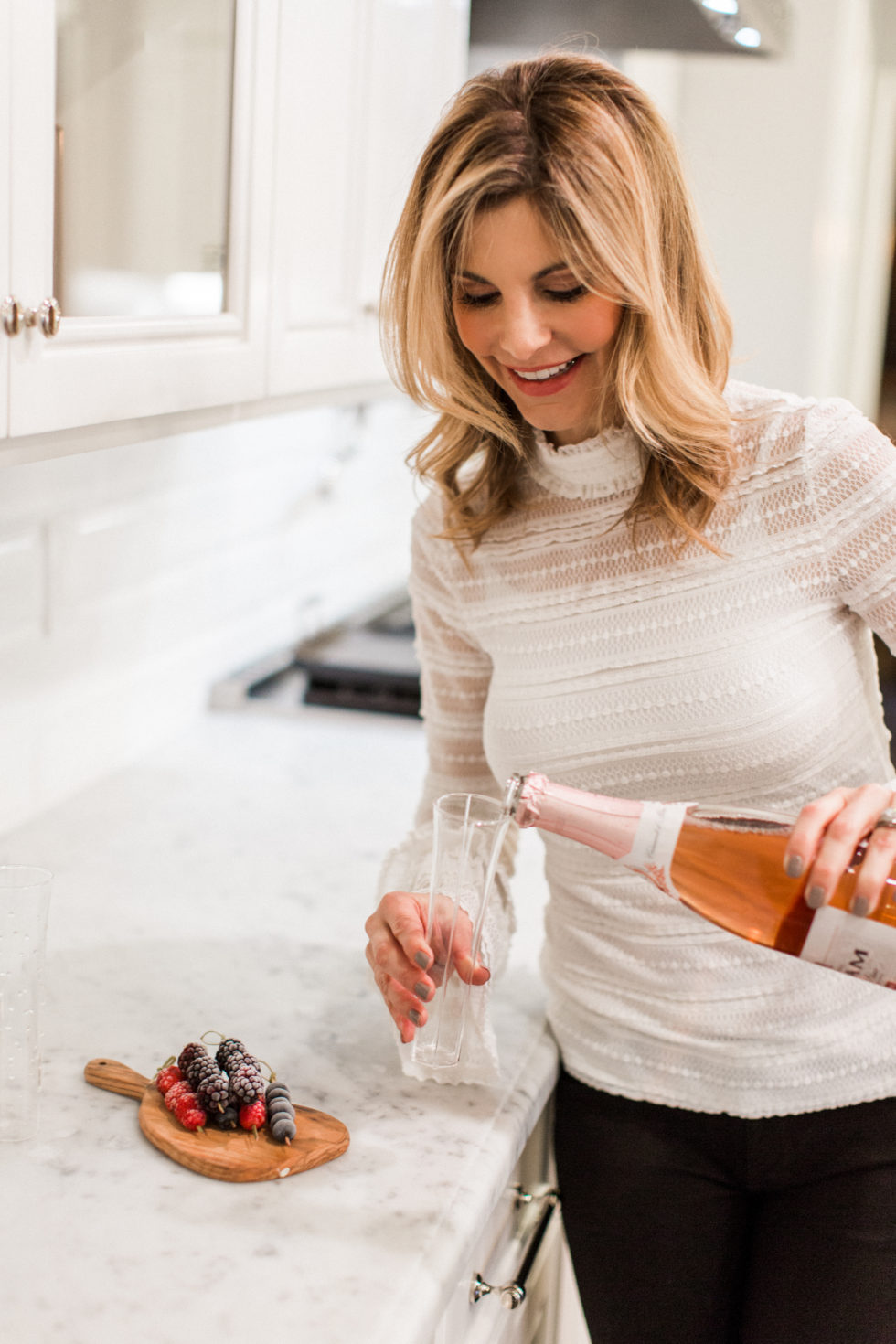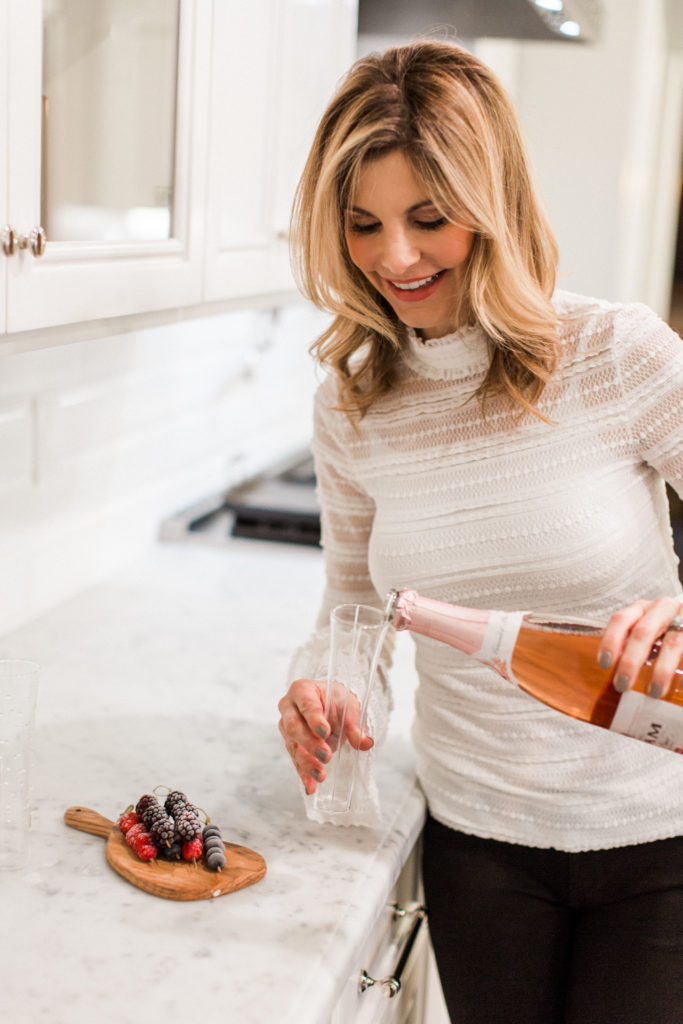 You don't need to spend a lot of money on expensive champagne – it's mixed with juice, so it doesn't need to the finest!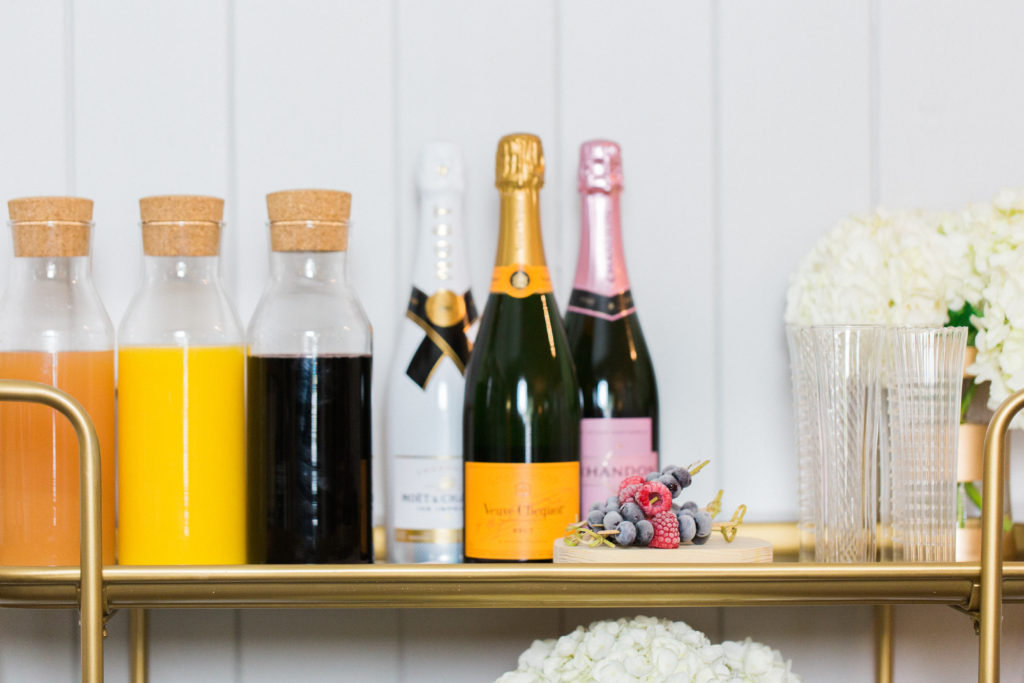 The Berry Garnishes
Here's how to get a pretty frost on the berries:
Rinse fresh berries (not frozen!) and allow to dry completely
Place a few on a short cocktail skewer
Put in the freezer for a few hours
Remove by touching the skewer only – don't touch the berries!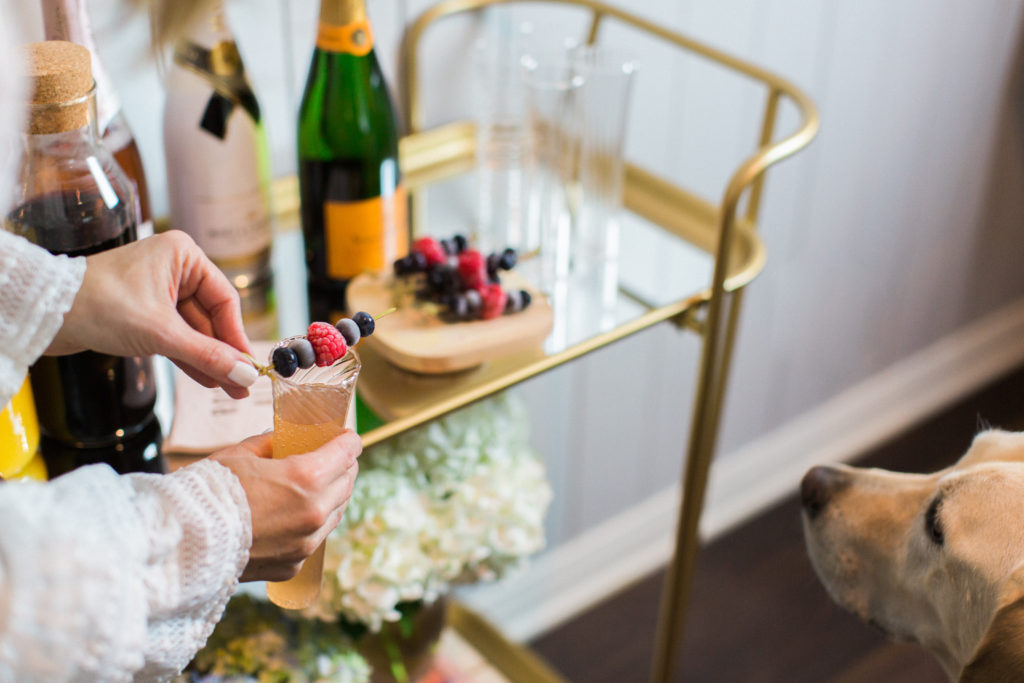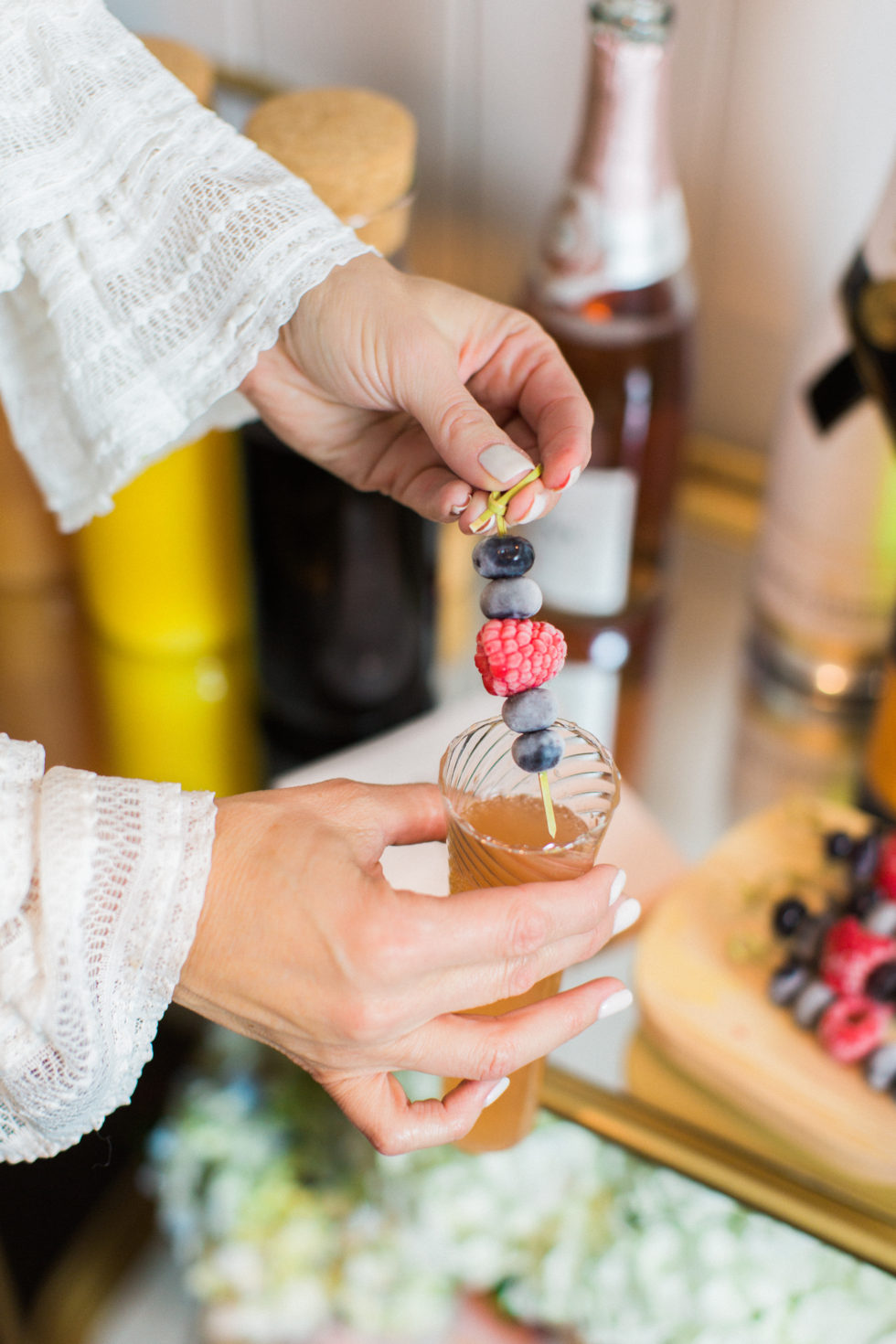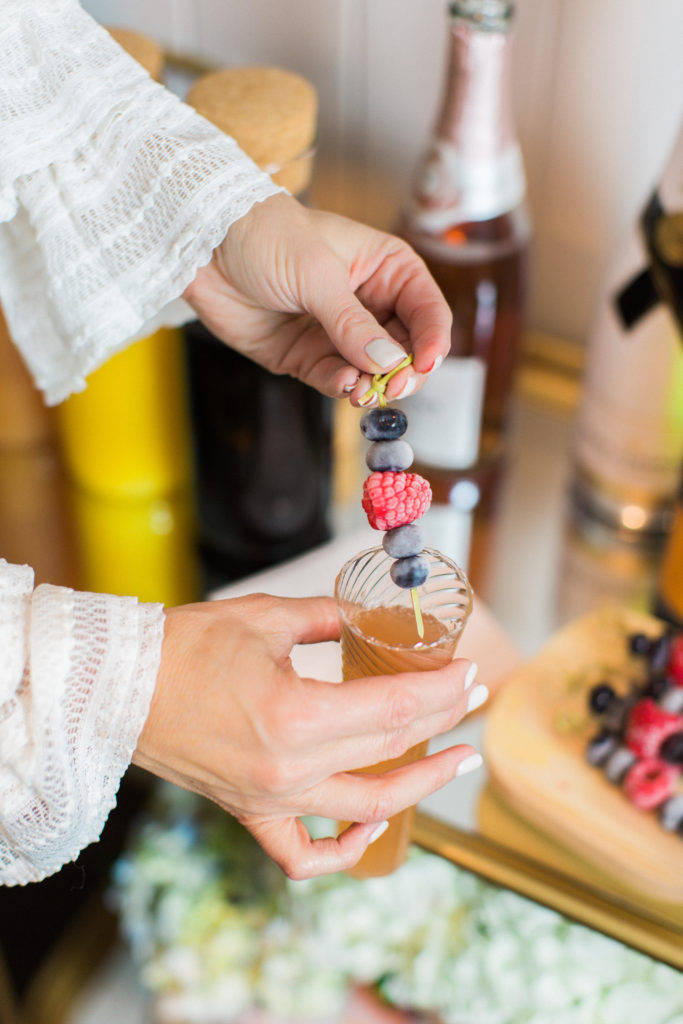 For ideas on what to serve with the mimosa bar, check out my post on https://tohavetohost.com/how-to-make-your-wine-selections/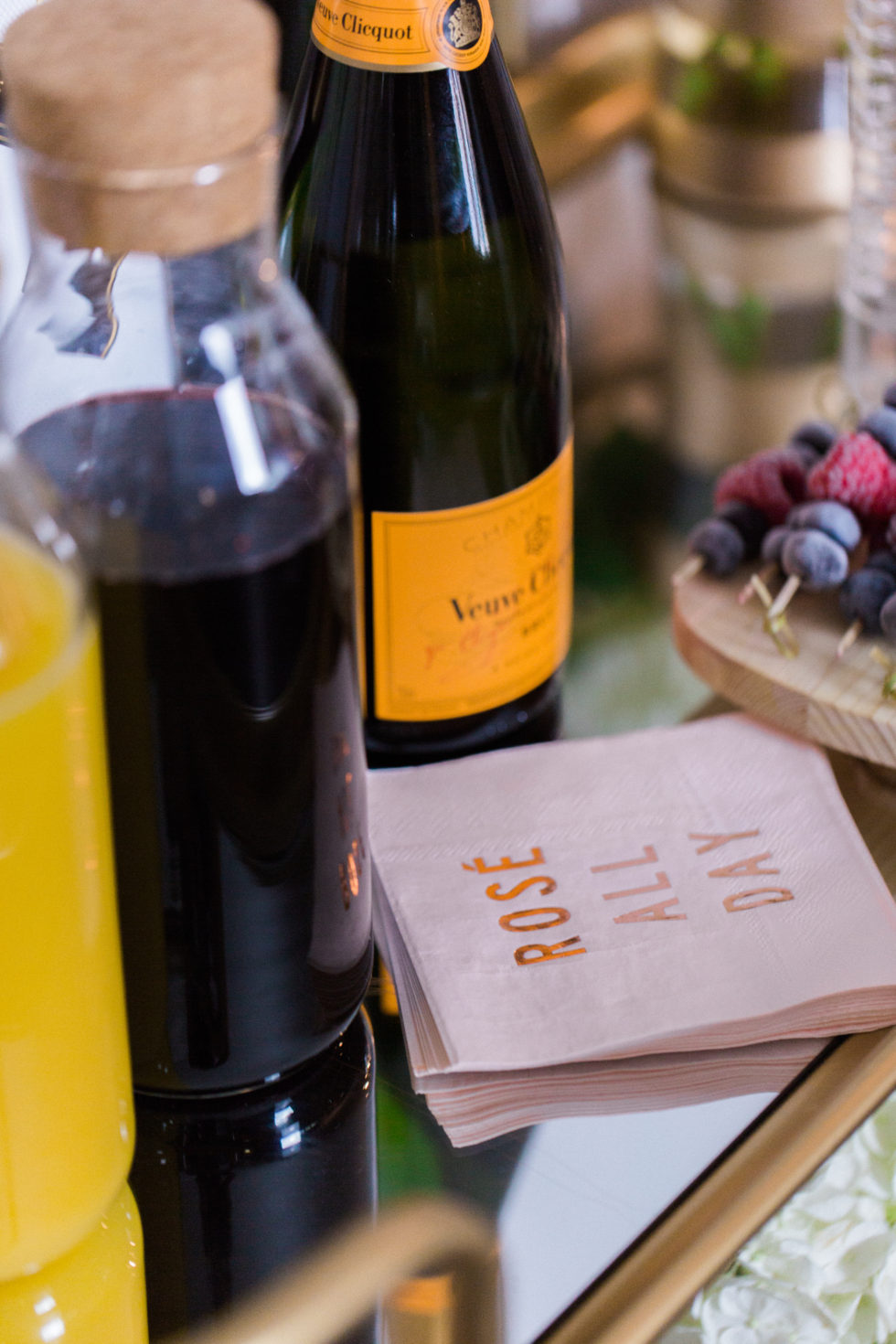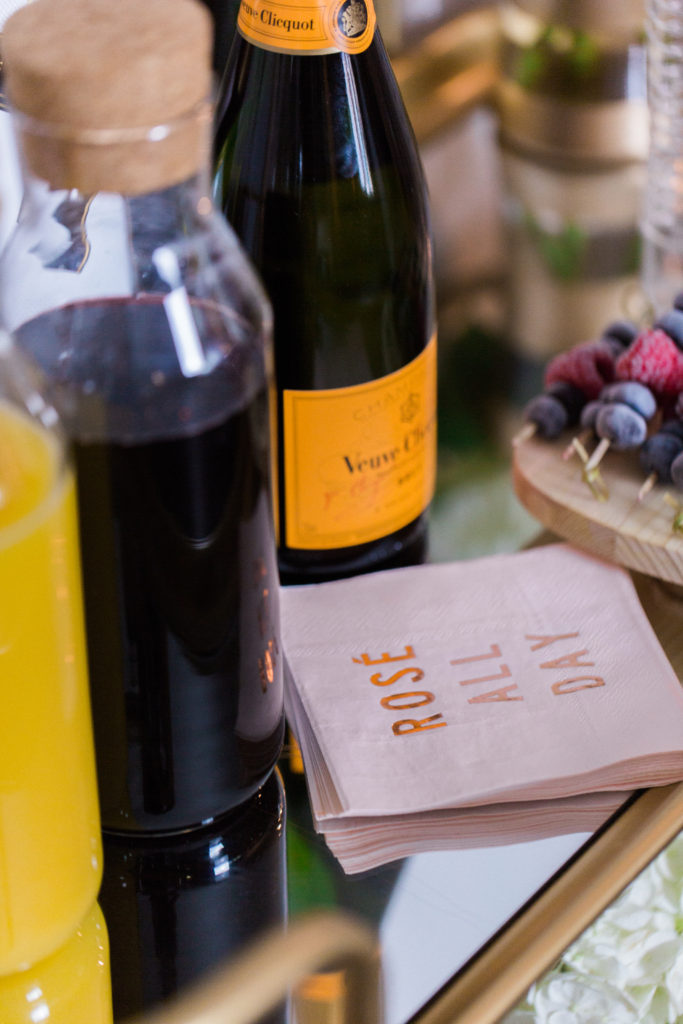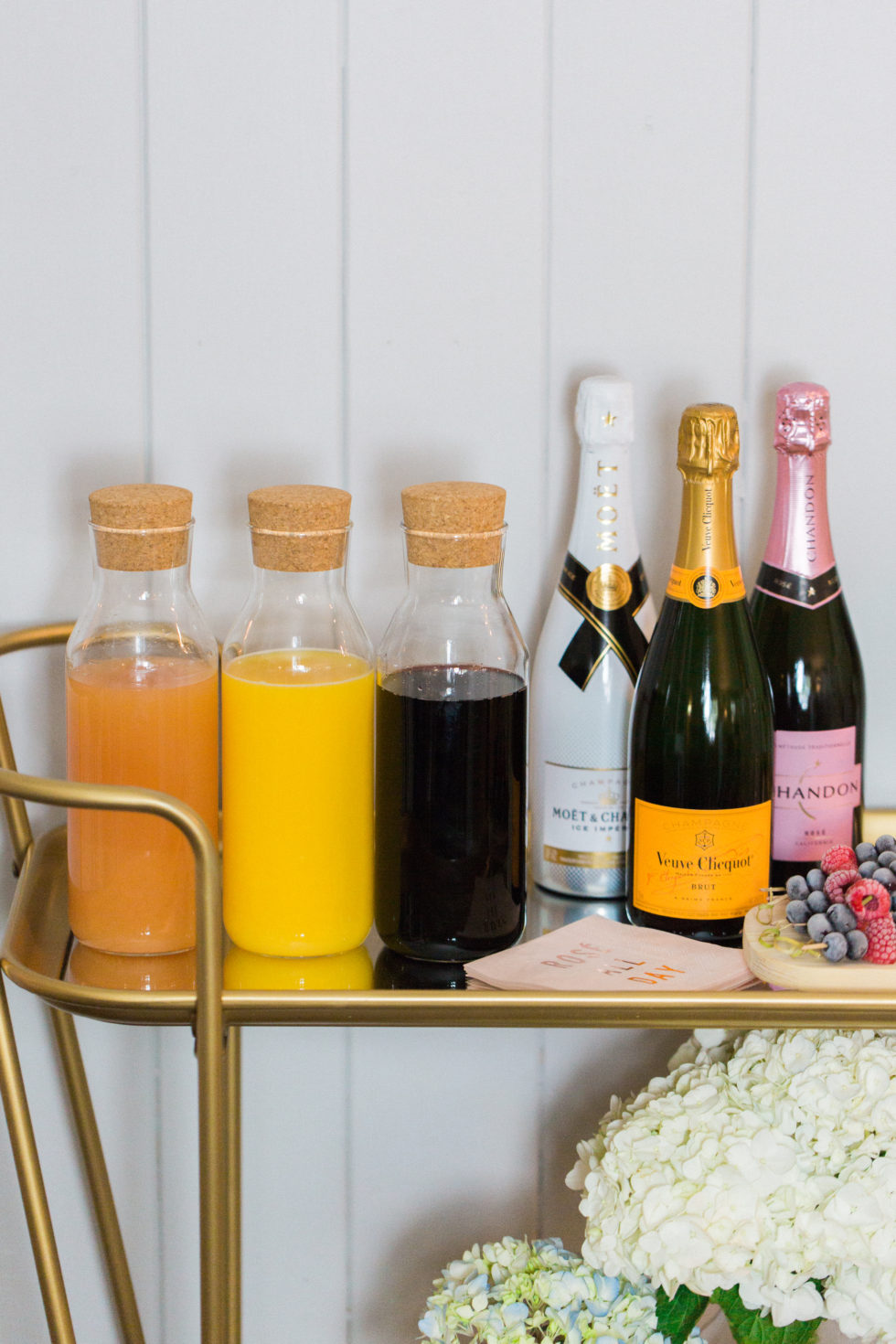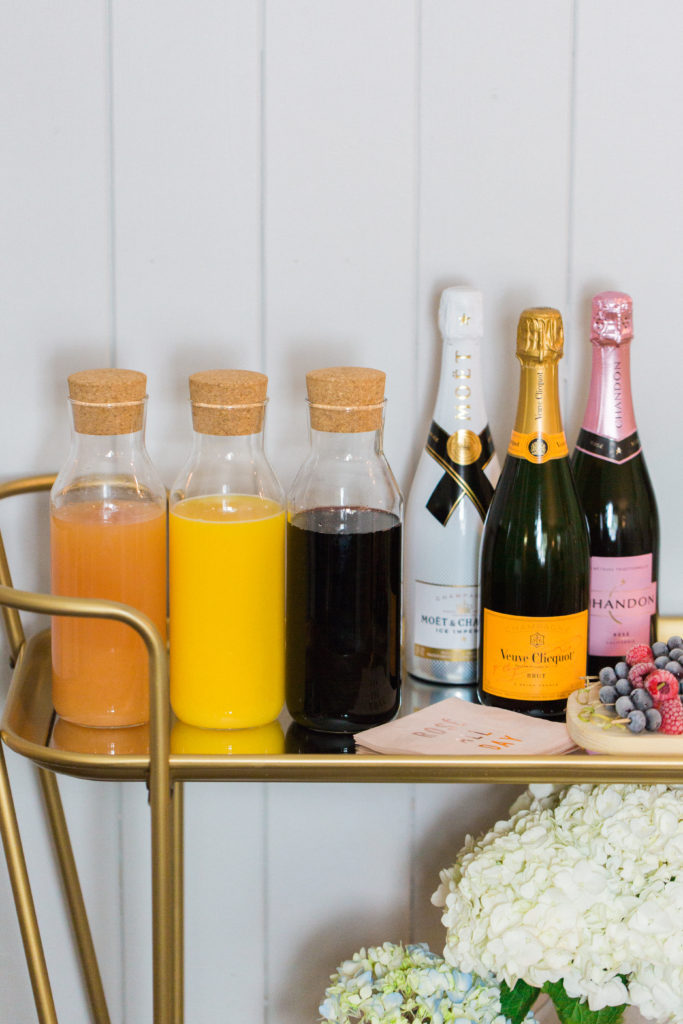 If you're planning on serving brunch to compliment your mimosa bar, here's a fun recipe to try:
https://tohavetohost.com/eggs-in-a-nest/(opens in a new tab)

The flutes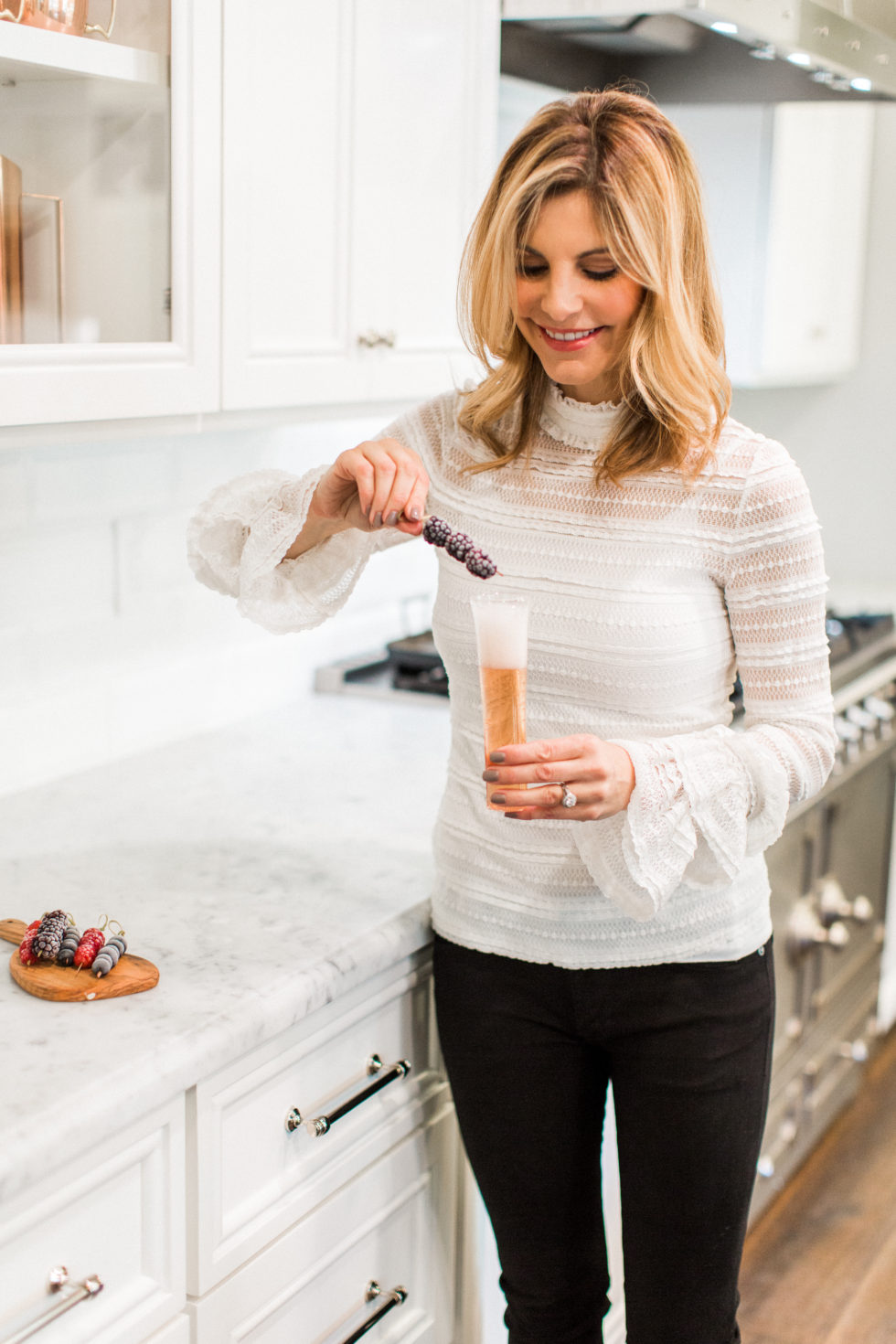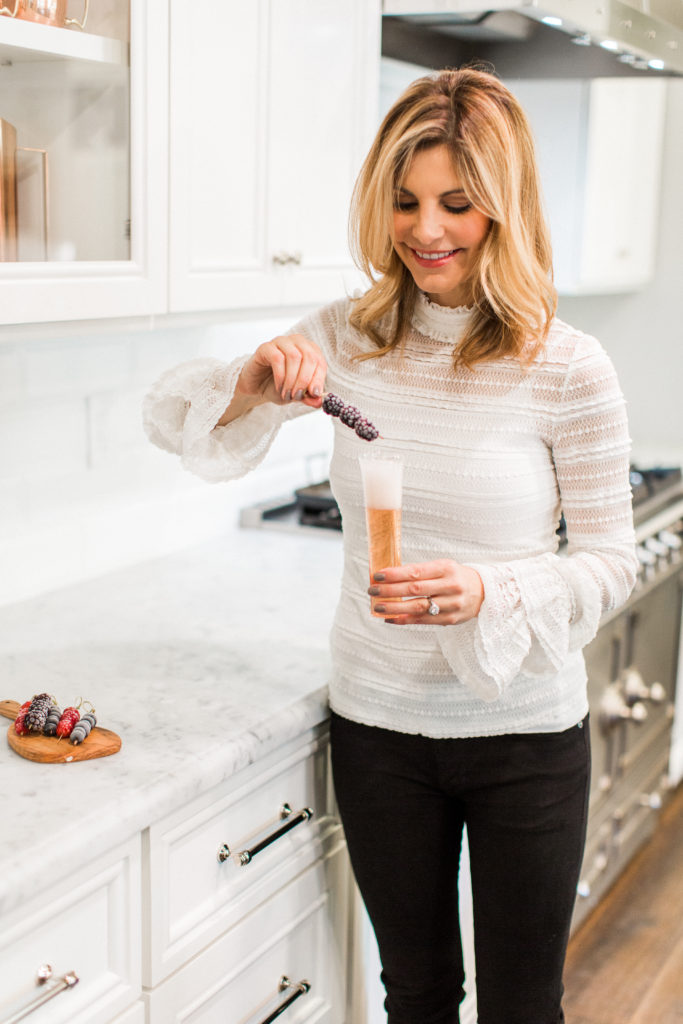 I always get compliments when I use these champagne flutes – they are delicate, but have different patterns on them, which makes them super unique.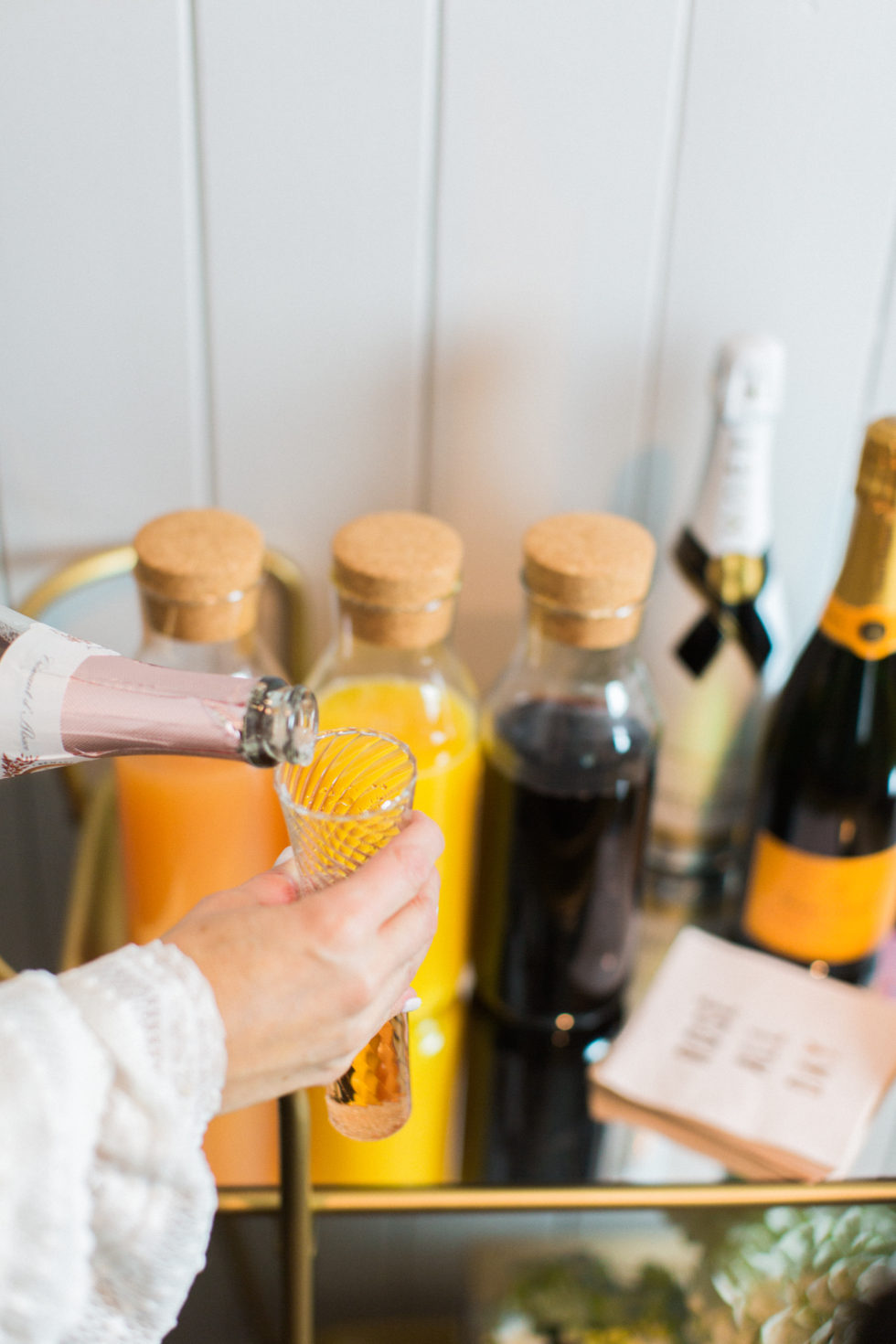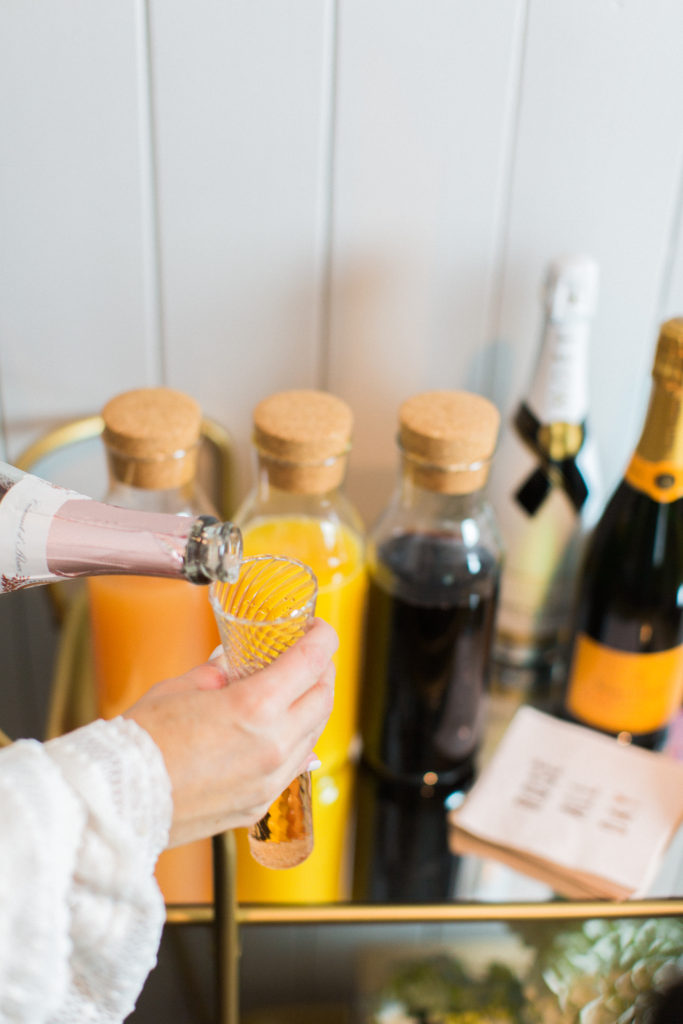 Shop the flutes here: