A few months ago, I was asked if I'd like to be featured in a local magazine spotlighting my company, To Have + To Host. The issue was about Mompreneurs – just like it sounds – moms in the metropolitan Phoenix area who have started their own businesses and are their own bosses. Naturally, I was thrilled. I had planned on showcasing a few tables, including this one: a blue and white garden dinner party, and had invited friends over to enjoy my efforts and a lovely meal after the shoot. Then COVID-19 hit.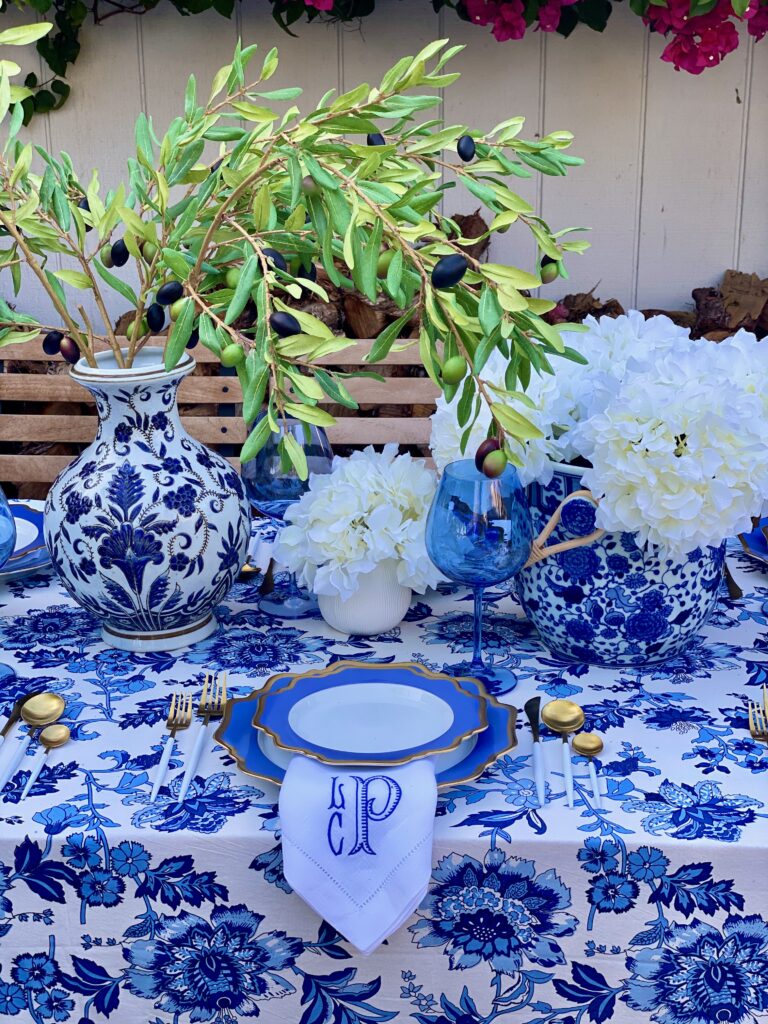 We had to reschedule the photo shoot several times and had to cancel the party that was to follow. The magazine photographer came over, never entered my house, wore a mask and shot from a distance, always at least 10 feet away.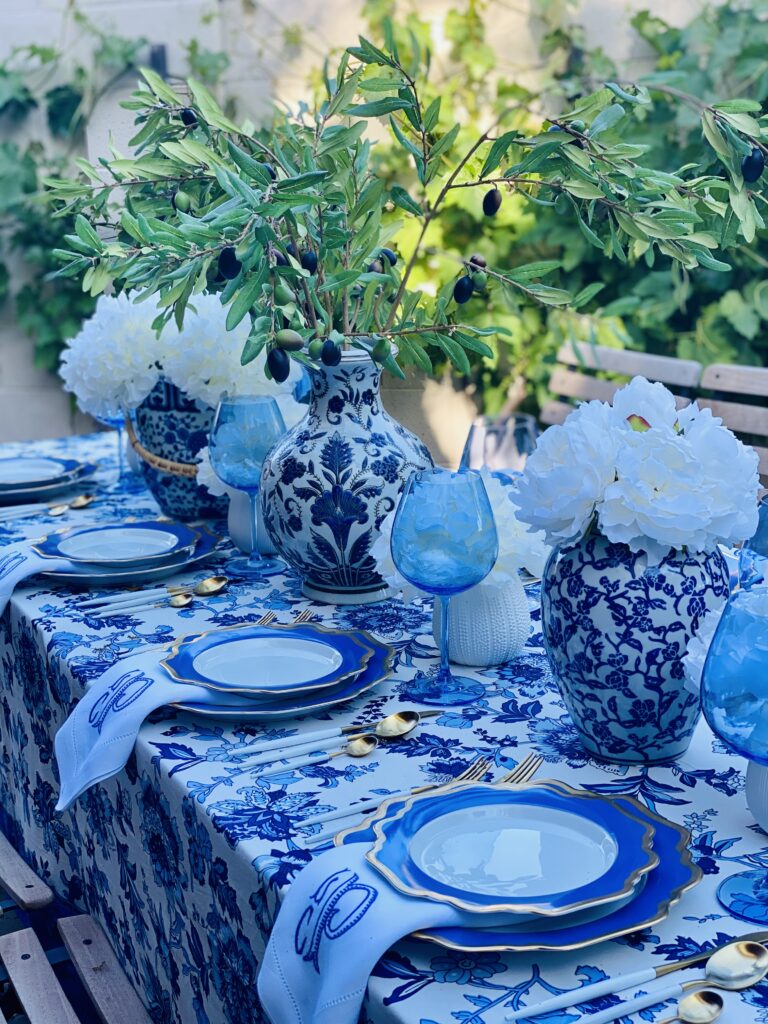 I was disappointed that I wasn't able to share my garden dinner party with friends, but knew I'd have some fabulous photos to capture the essence of the scene so that I'd be able to recreate the entire blue and white table setting once gatherings were safe. So here it is: My garden dinner party that never happened!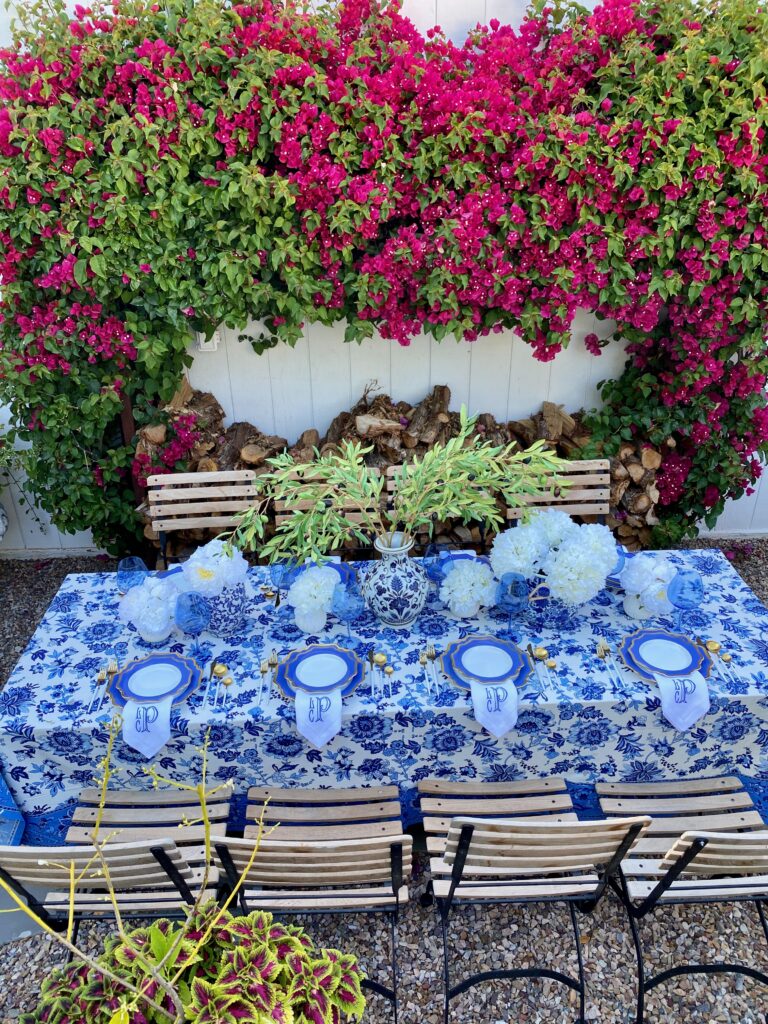 To shop my garden dinner party table top, click on any image here: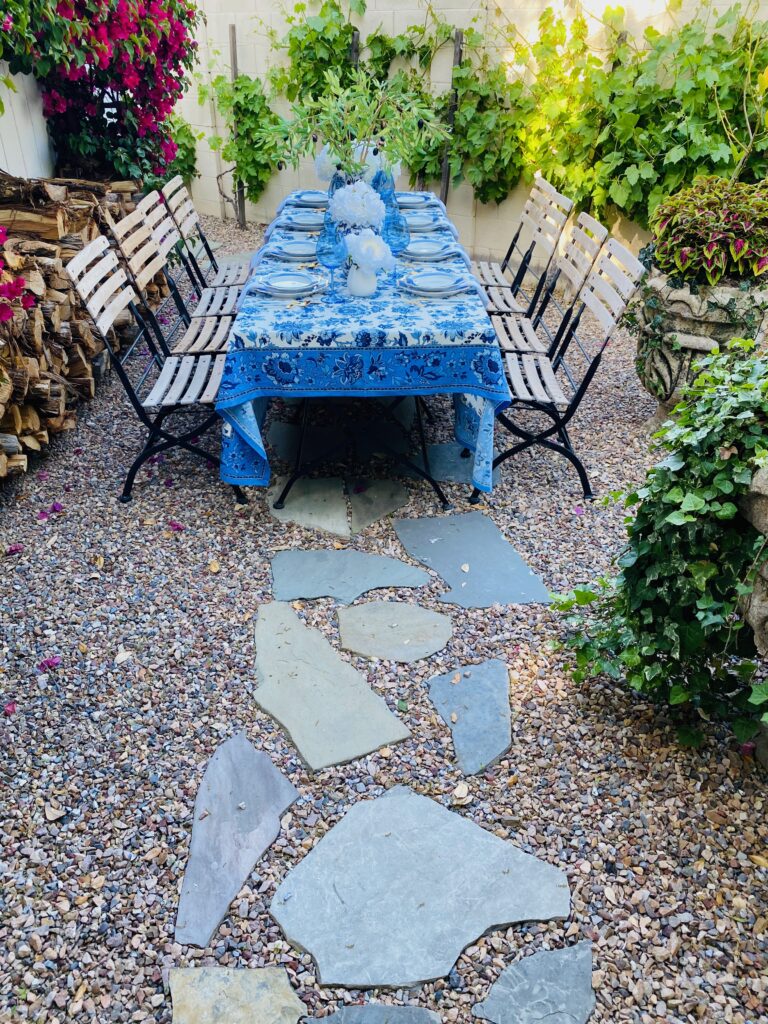 Shop similar teak dining furniture here: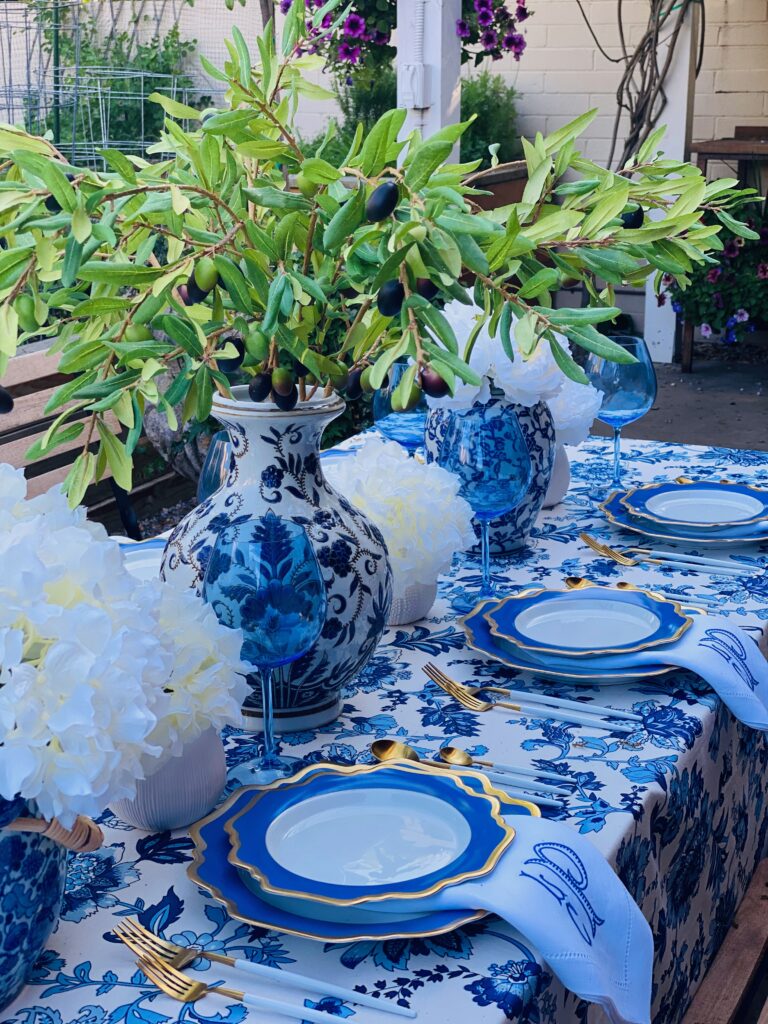 Shop the ginger jars and olive branches here: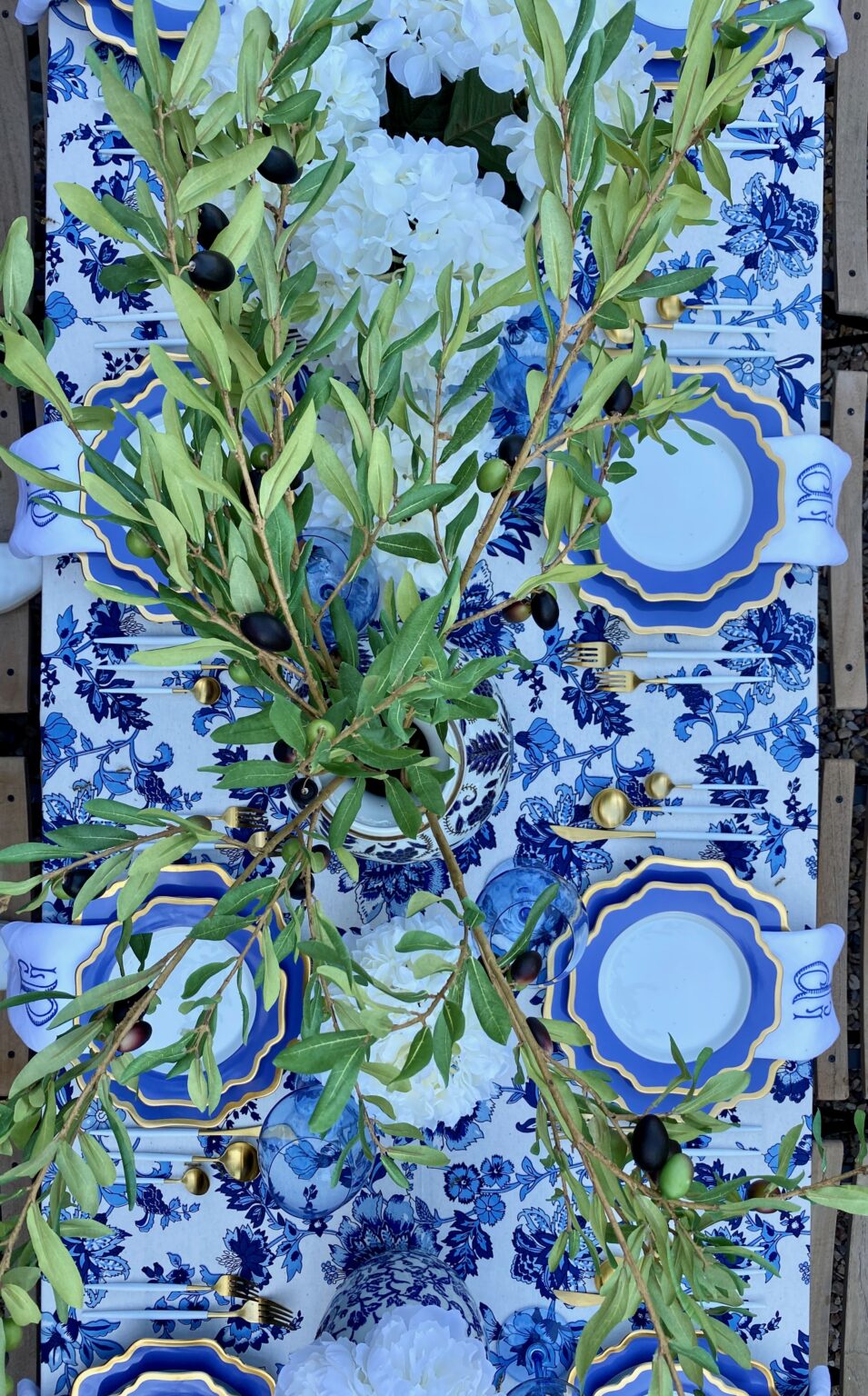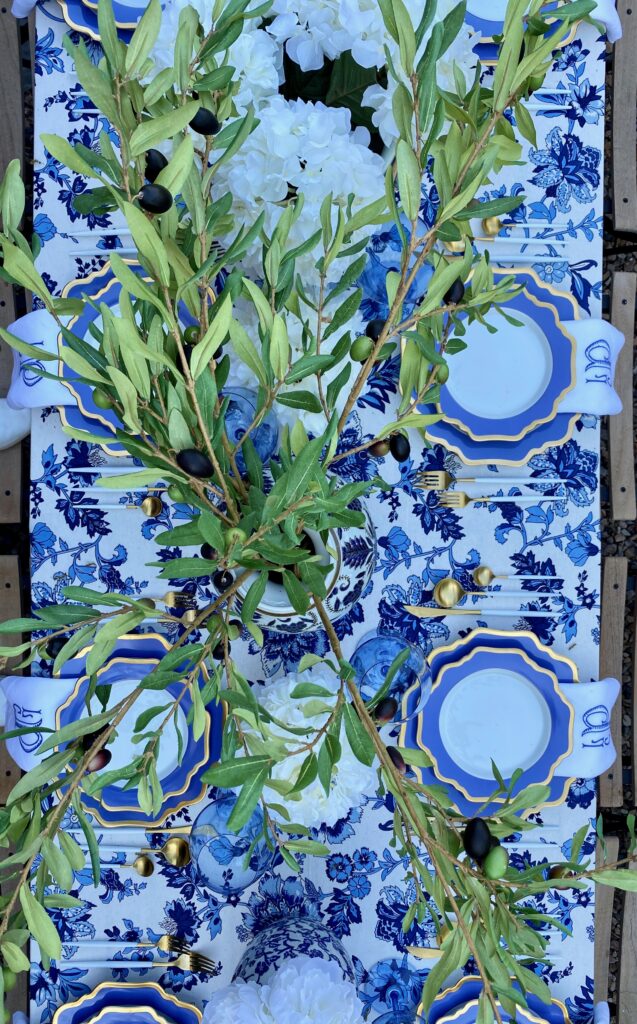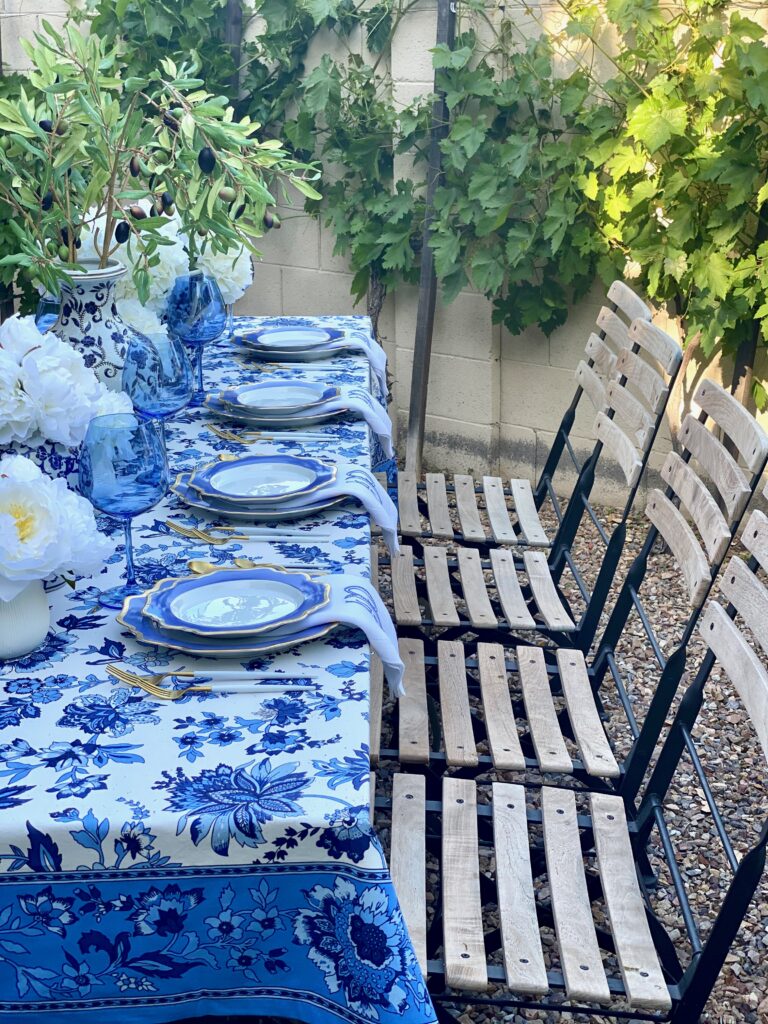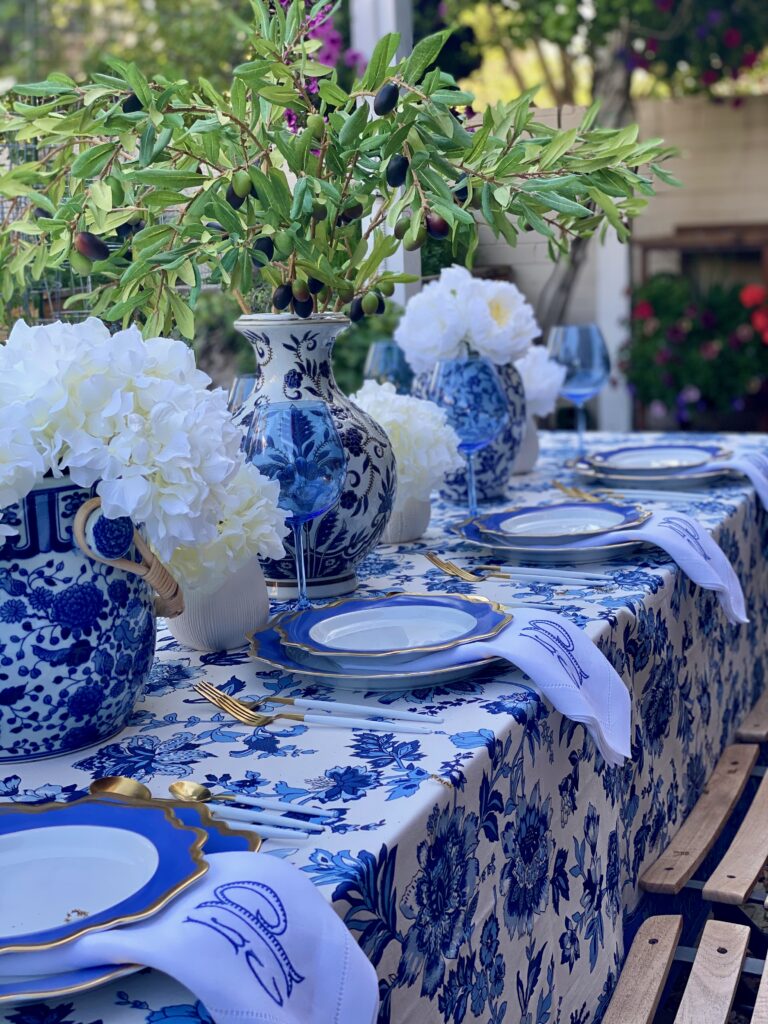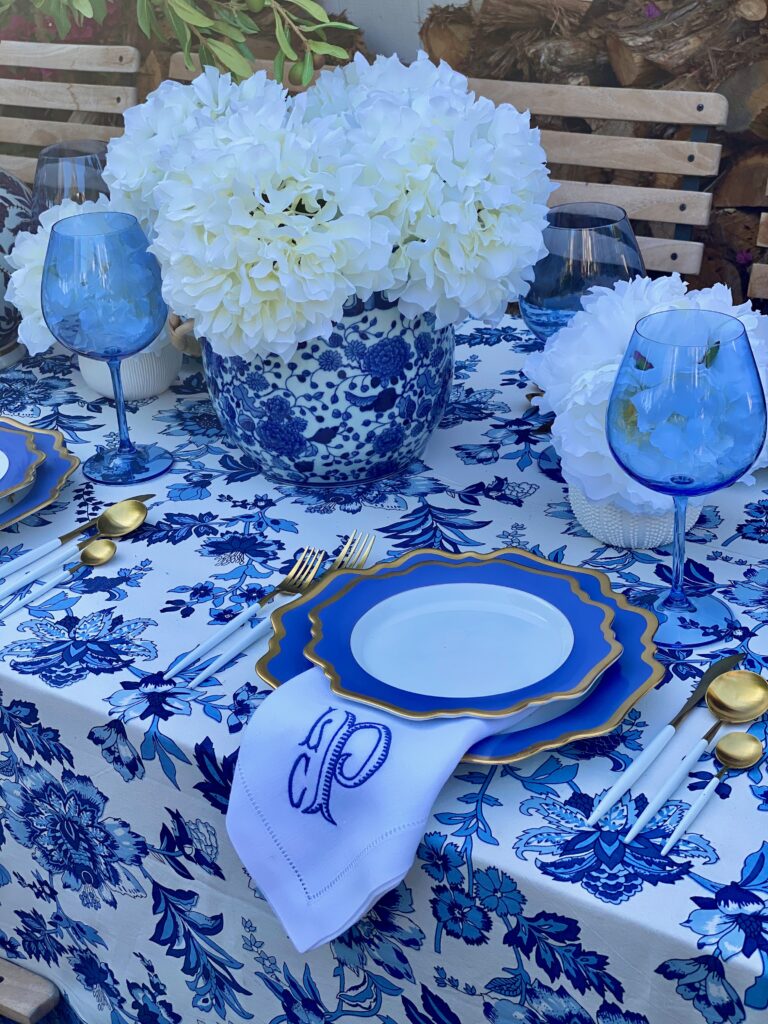 Thanks for visiting my garden dinner party that still hasn't happened. I'm determined to set this table up the exact the same way and have my party when it's safe to do so! To see the full article that was published in Uptown Phoenix, click here.
Blue and white are still one of my favorite color schemes on a tabletop – there's something so refreshing and classic about these two hues together. I've used these color combinations lots of times! Check out these posts for examples: