Whenever I'm planning table decor, no matter the season, holiday or event, I like to stick to a color theme – this becomes my foundation for everything and I'm able to work around the schematic to choose everything from linens, plates, florals and favors. For this beautiful table setting, I chose blush, coral and violet as the palette for this party. By keeping an arsenal of neutral-hued entertaining items on hand, I can easily swap in a few interesting colors to create a new tablescape for any occasion. This combination of neutral decor could easily be at home in the Spring, Summer, Fall or Winter, which makes even more sense to have these entertaining items like these on hand year-round!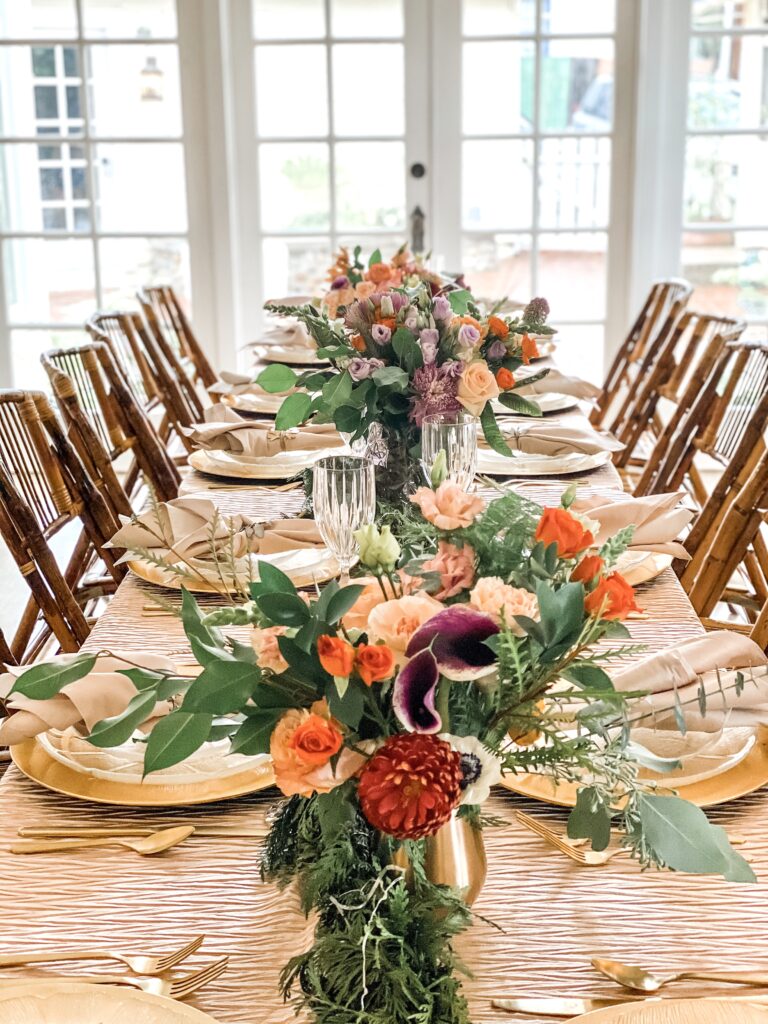 By using a champagne monochromatic hue for the tablecloth, napkins, chargers and flatware, the chairs and florals really take counter stage.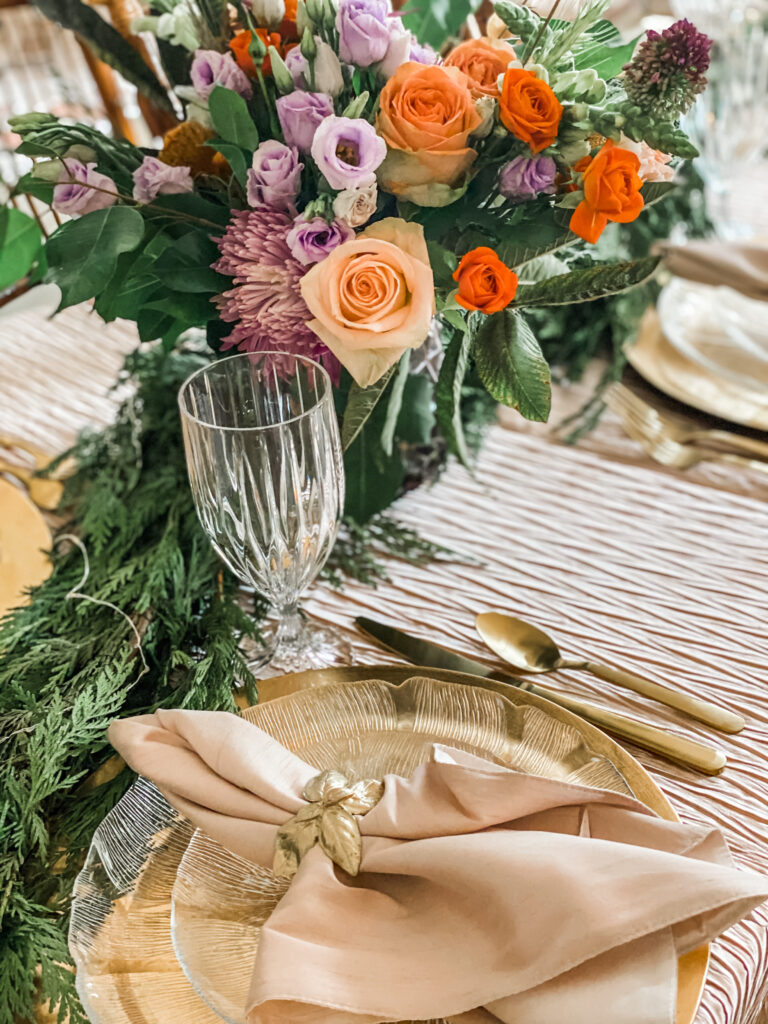 Most of the items seen here were rented, because it was such a large party of 24, it would be hard to have all of these handy.
Shop some of the products, or similar ones, seen on this table here: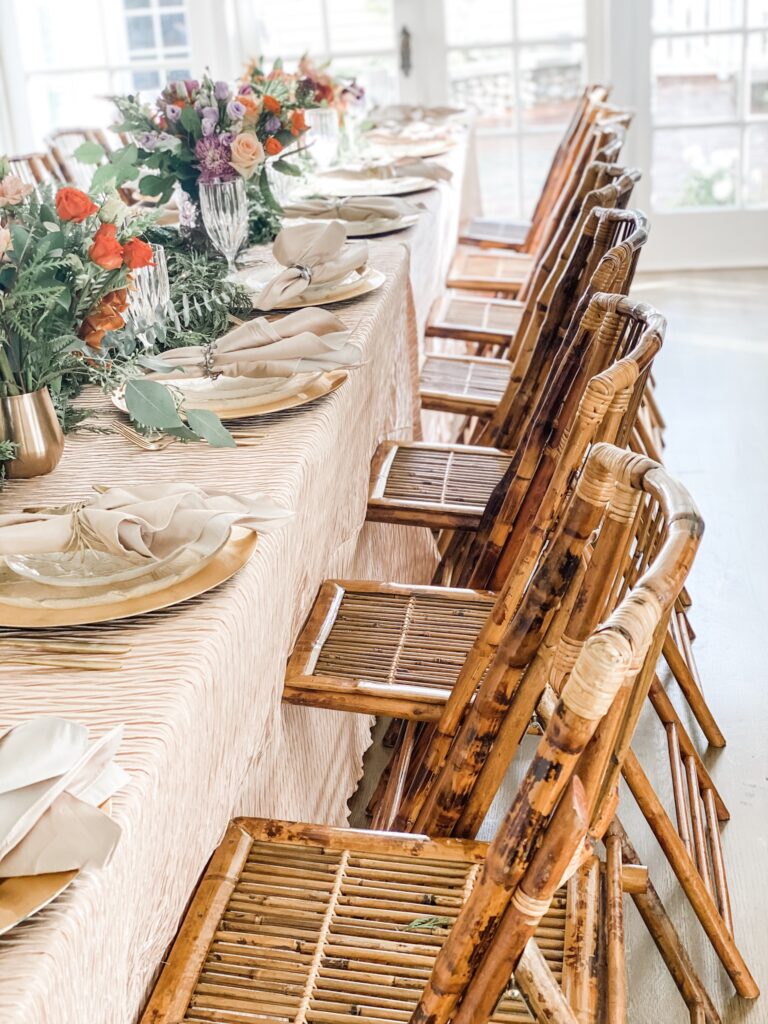 A beautiful table setting like this would be great for a bridal shower, an elegant brunch, an Easter table, a Mother's Day dinner or even an anniversary or birthday celebration.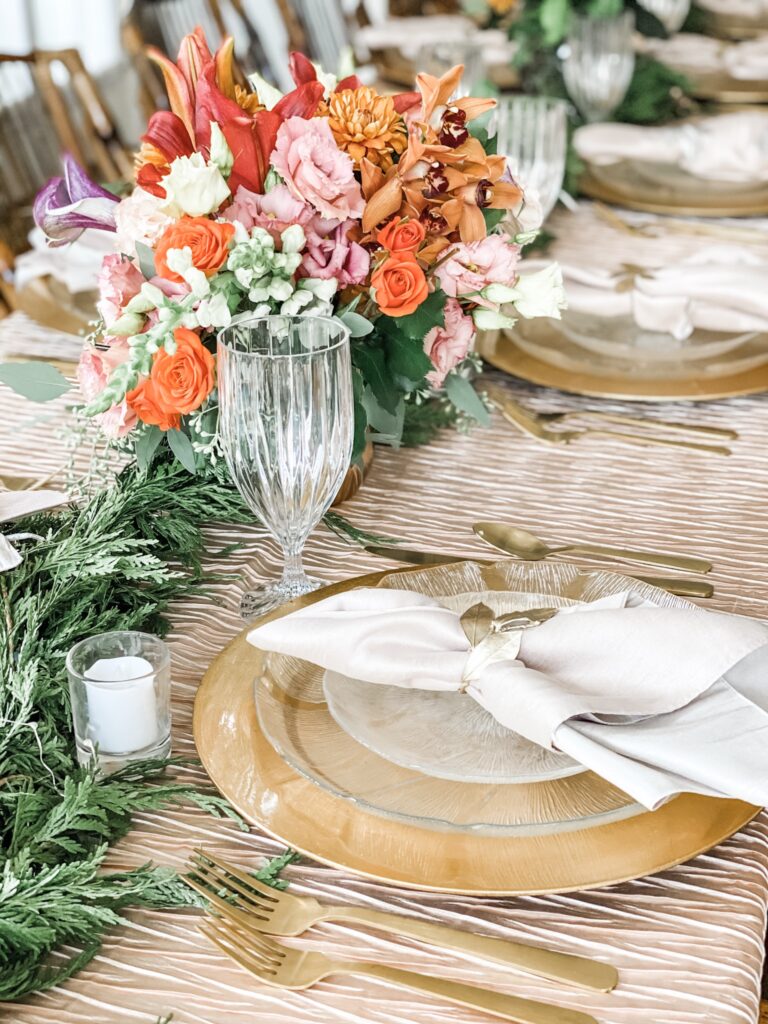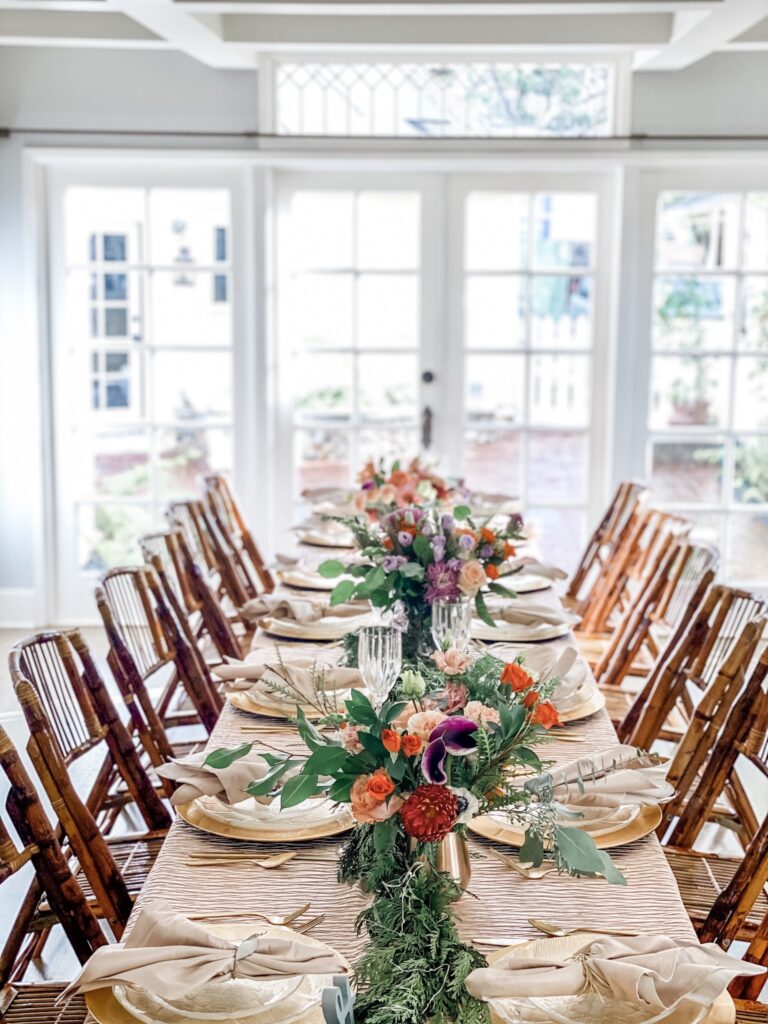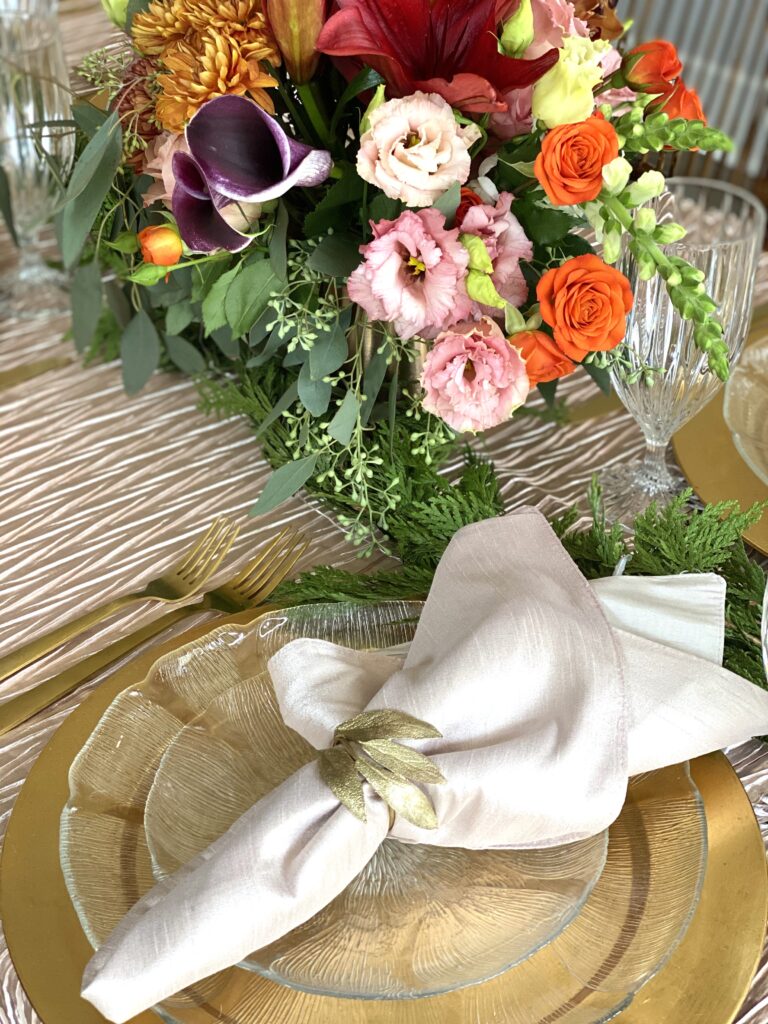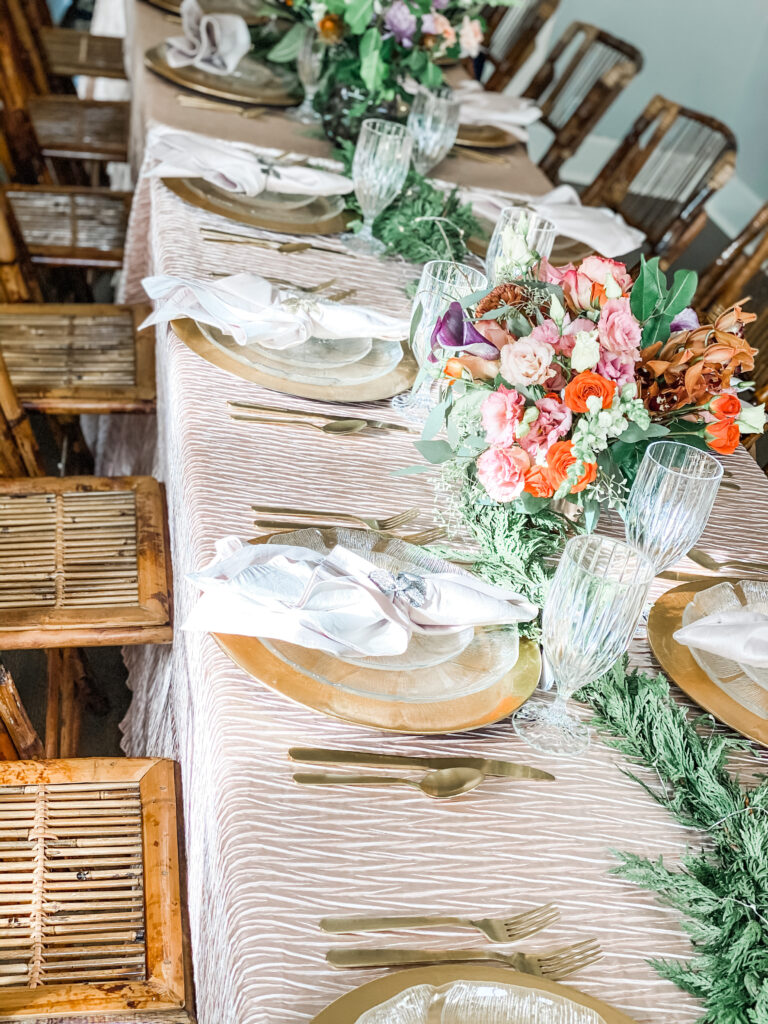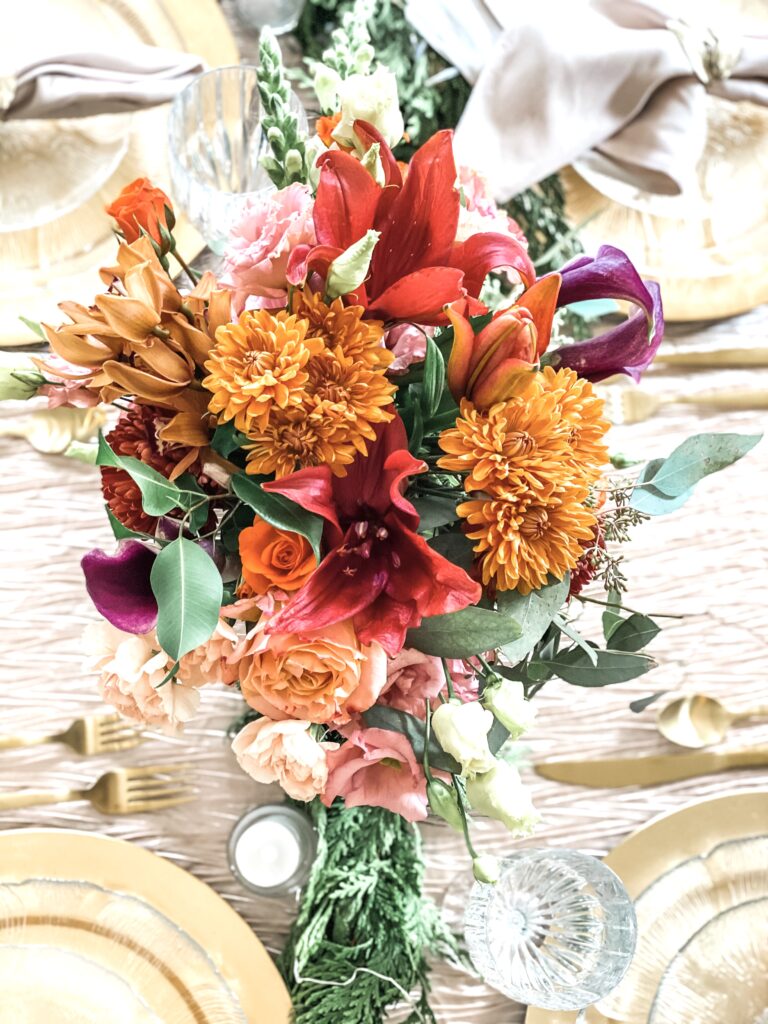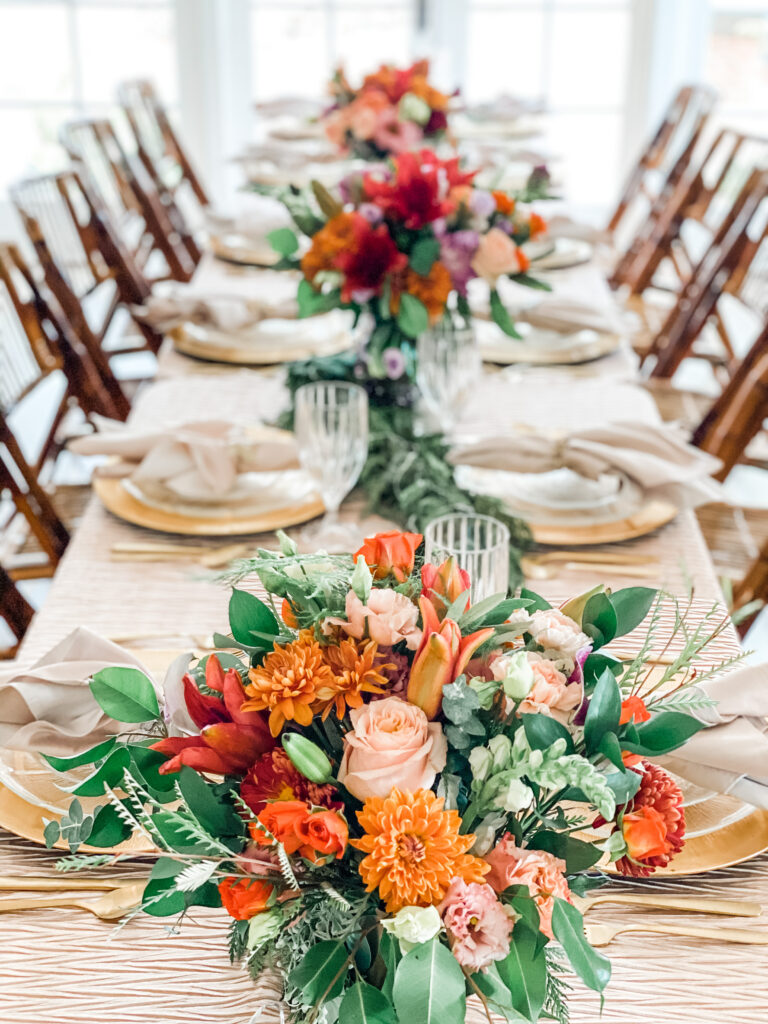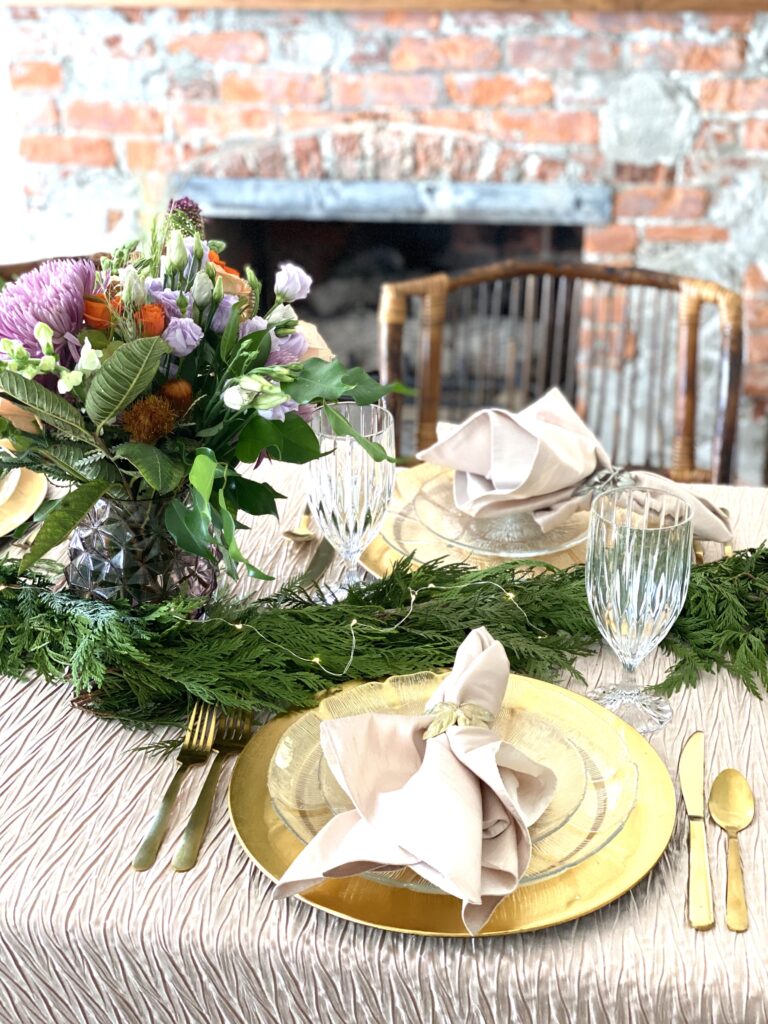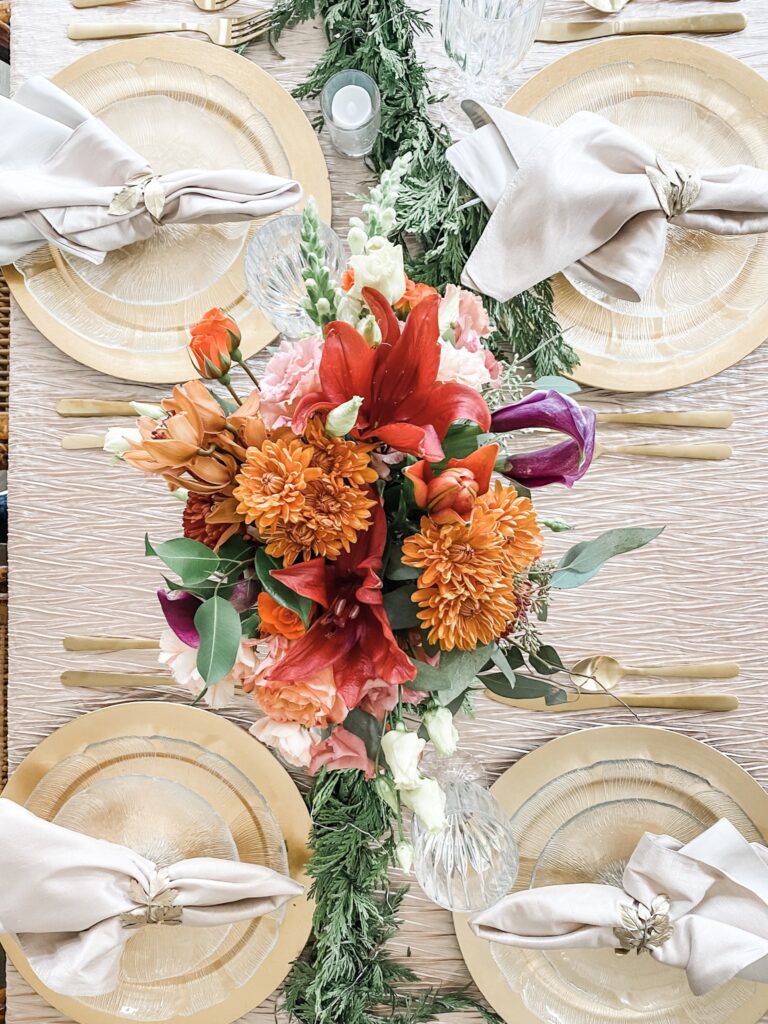 Thanks for visiting! I hope I was able to show you how adding neutral hosting pieces to your collection makes it easy to create different table scapes throughout the year!
To see how I used blush florals for another, yet different, tablescape, see my Airy and Ethereal Spring Table Decor.