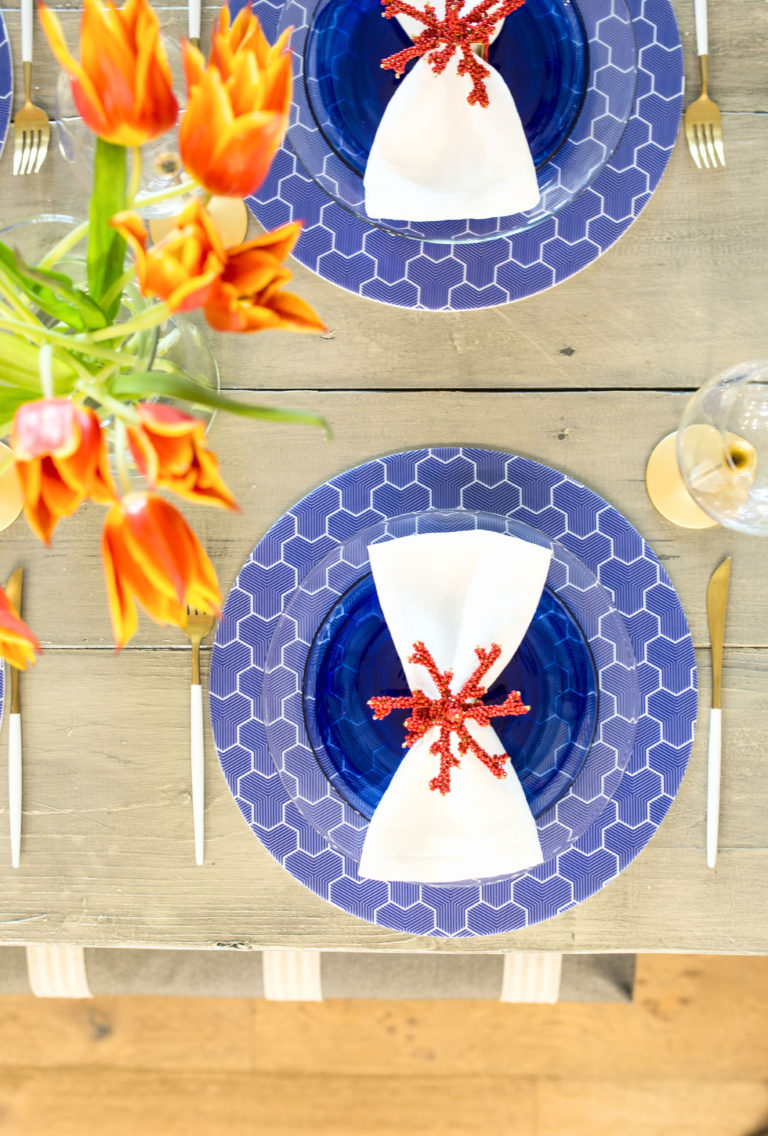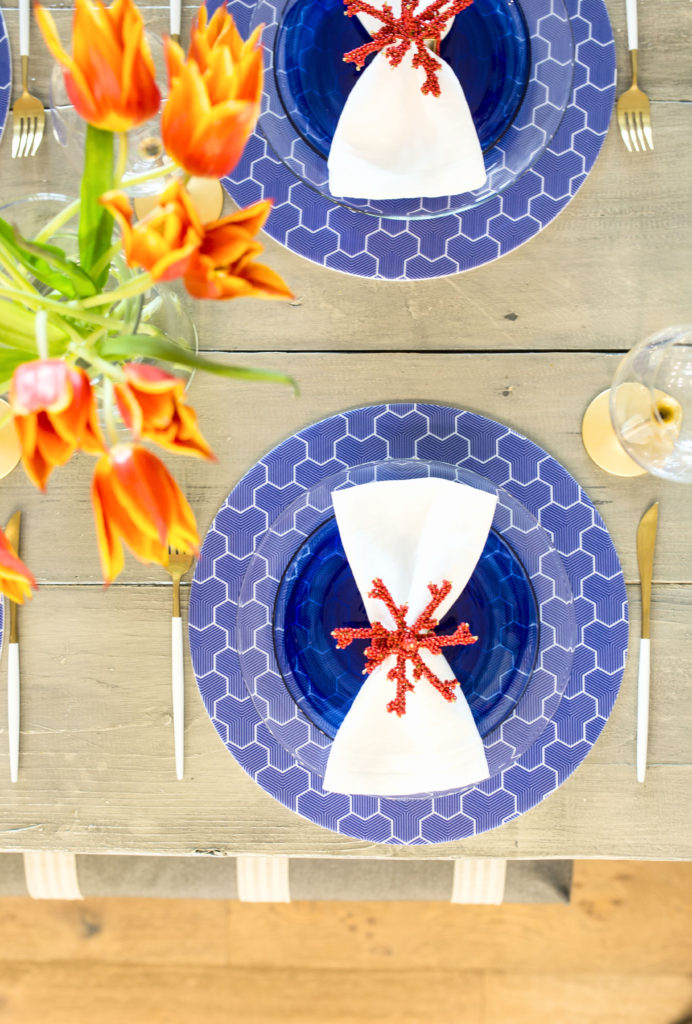 If you haven't heard, Living Coral is Pantone's 2019 Color of the Year, which is described as "An animating and life-affirming coral hue with a golden undertone that energizes and enlivens with a softer edge." That's quite a description. I really love this hue and when I was approached by a forward-thinking design company that specializes in culturally-inspired home decor products, I knew this was my chance to combine their products with this fantastic color. Read on for my blue, white & coral casual place setting.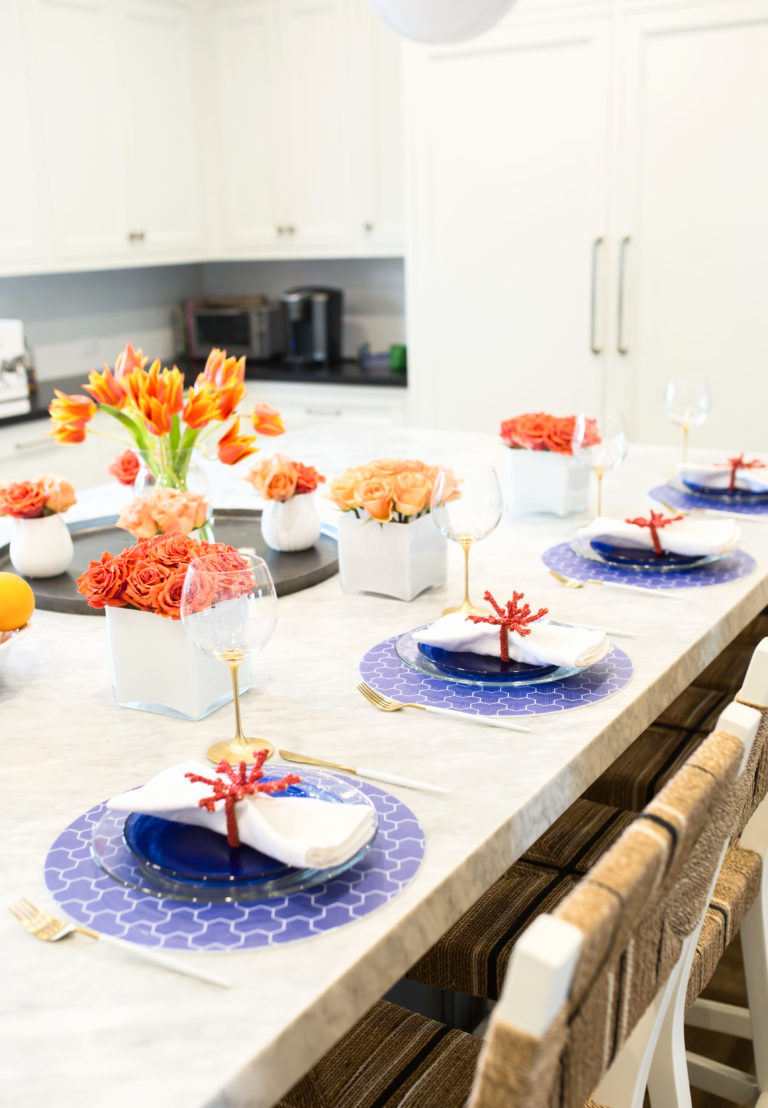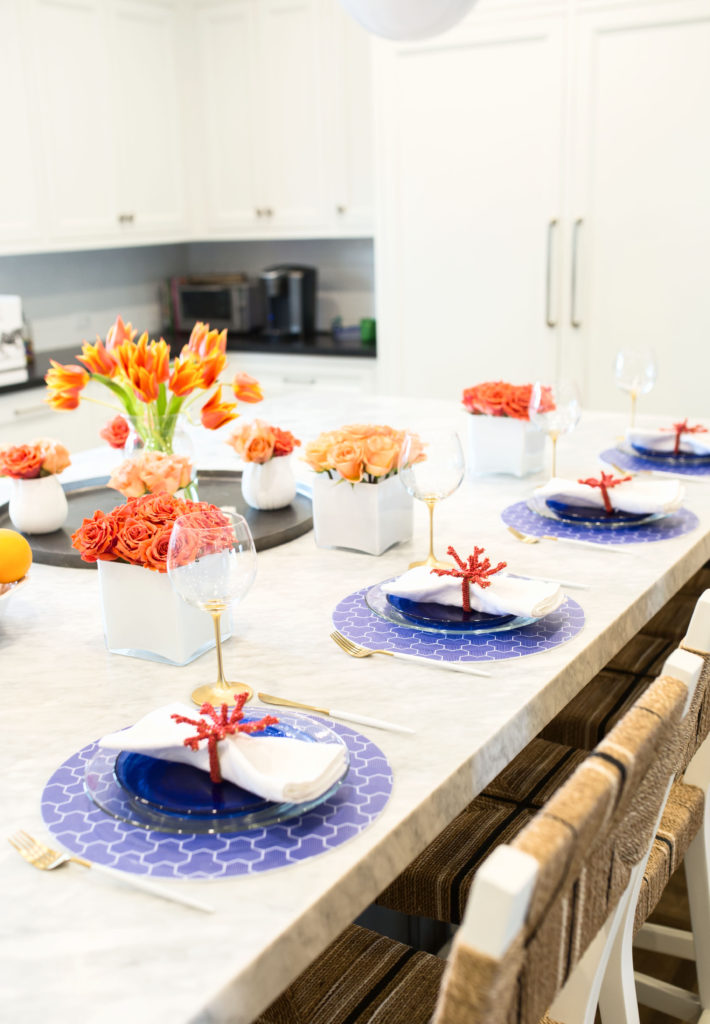 I love serving food and having causal meals on my kitchen island. But casual doesn't have to be plain or dull. You can still dress up a kitchen island or counter like you would a dining table! One way to do that is with fun charger plates like these.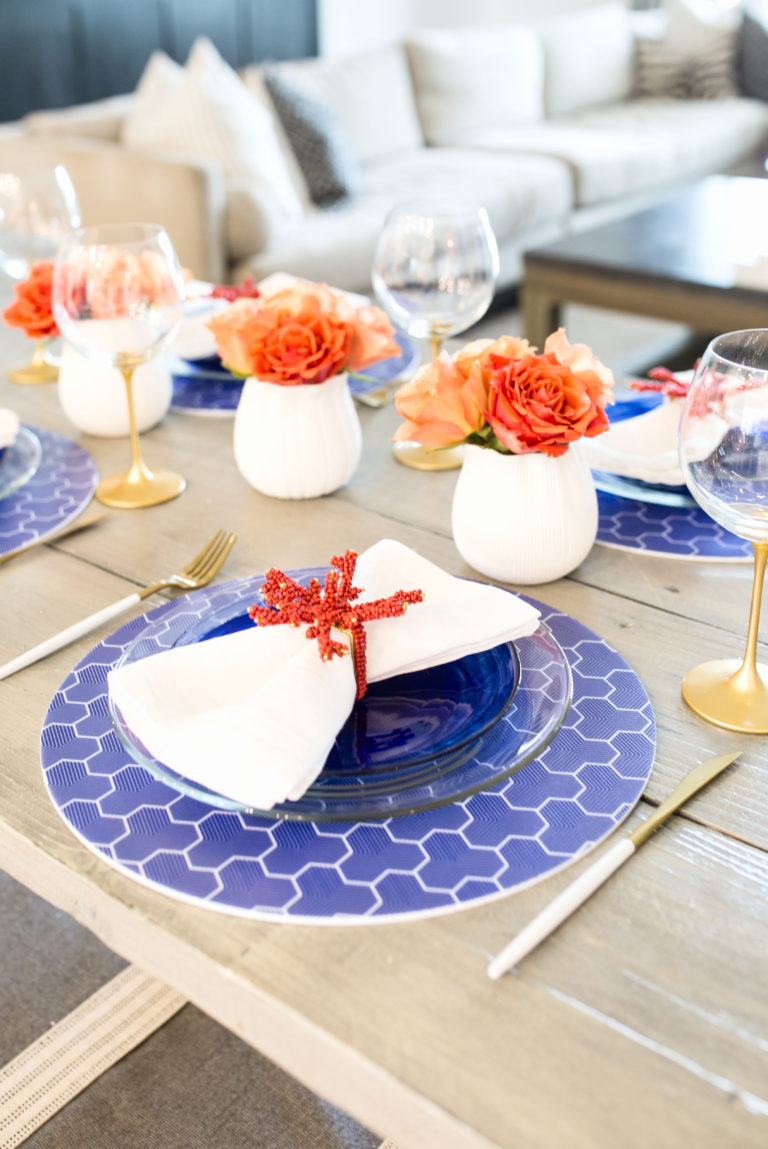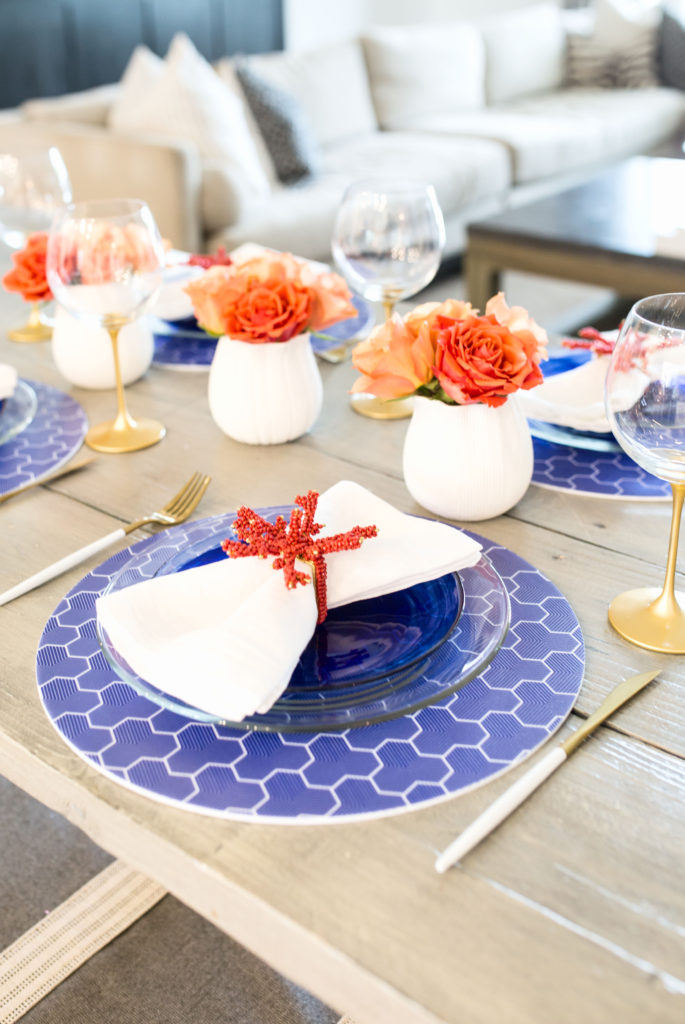 This is where, Ana Risquez, the co-founder of Moziako, comes in. Beautiful and wildly talented, Ana created Mozaiko because she believed that your space should tell your story – reflecting your style, taste and energy. After spending seven years as a leading graphic designer and entrepreneur, Ana teamed up with her siblings to bring Mozaiko to fruition. I was inspired by how their designs infuse art into everyday decor by incorporating whimsical patterns and unique prints. Check out their site for ideas on effortless entertaining here: https://www.getmozaiko.com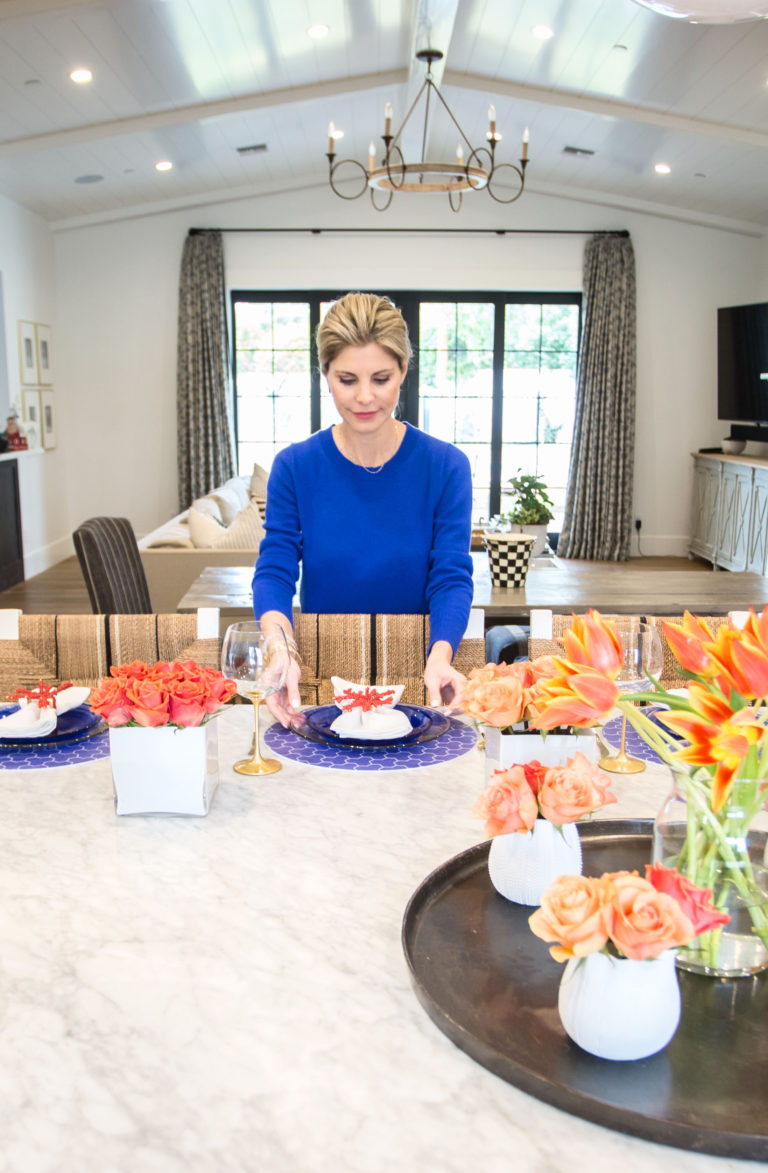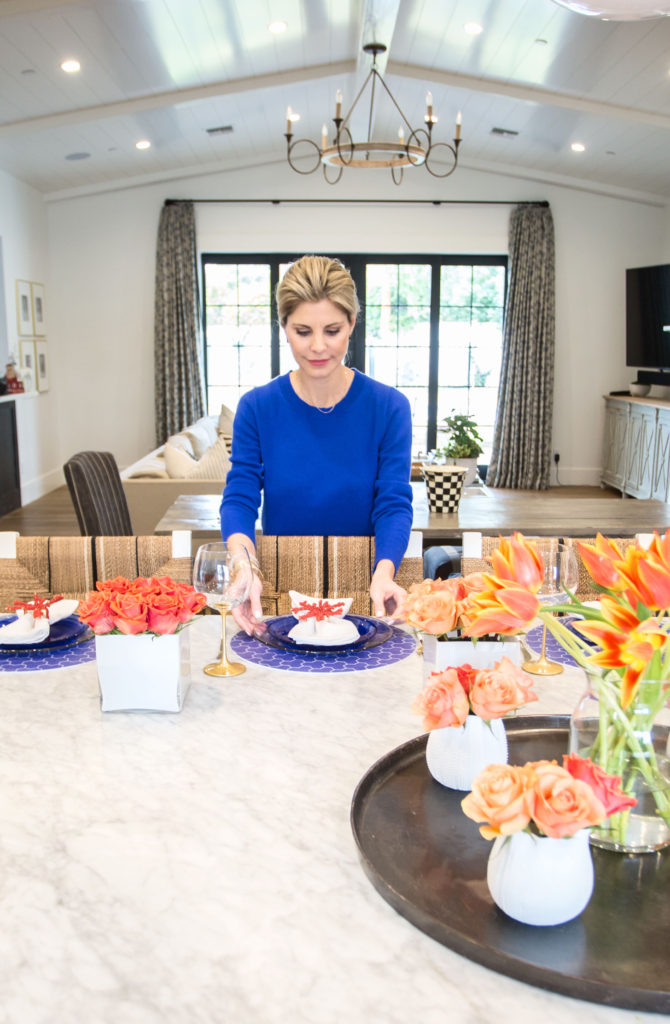 Any entertaining item that I can multi-purpose is a huge plus for me. Dressed up with fine china, casual with everyday plates, or even outside with melamine dishes, these chargers will be used in many ways at my house.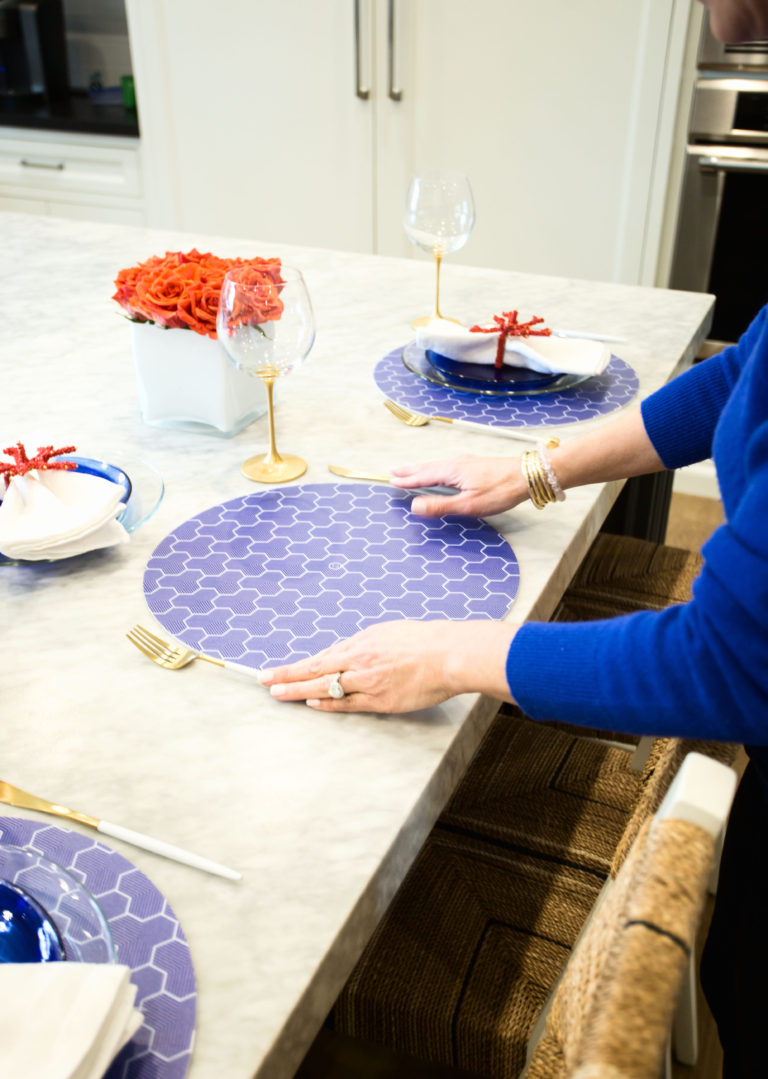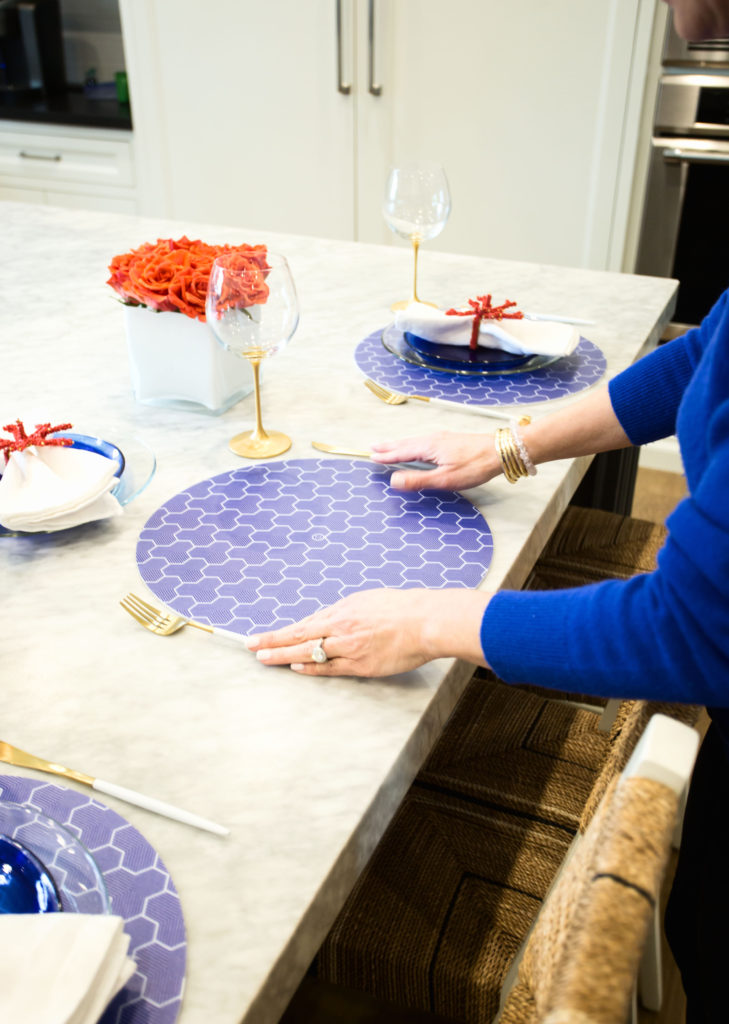 When purchasing chargers, make sure they are big enough to show underneath your plates – 14″ in diameter will usually fit most dinner plates.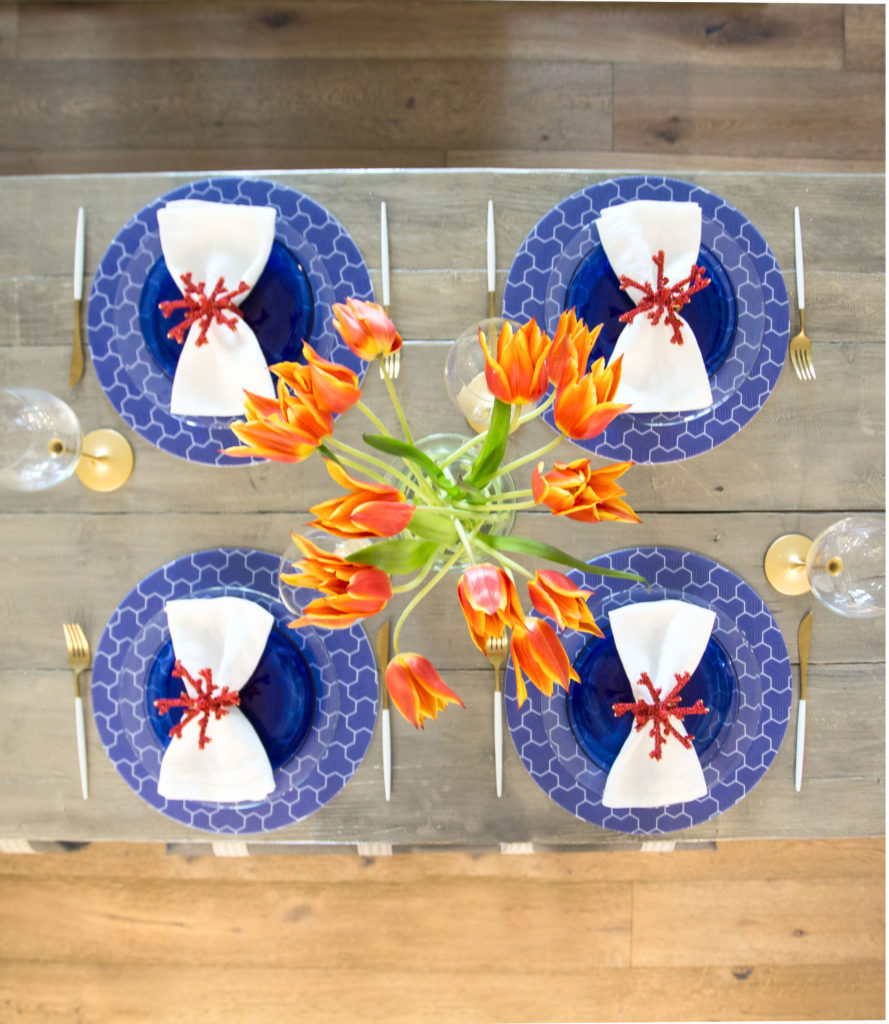 Shop the chargers here.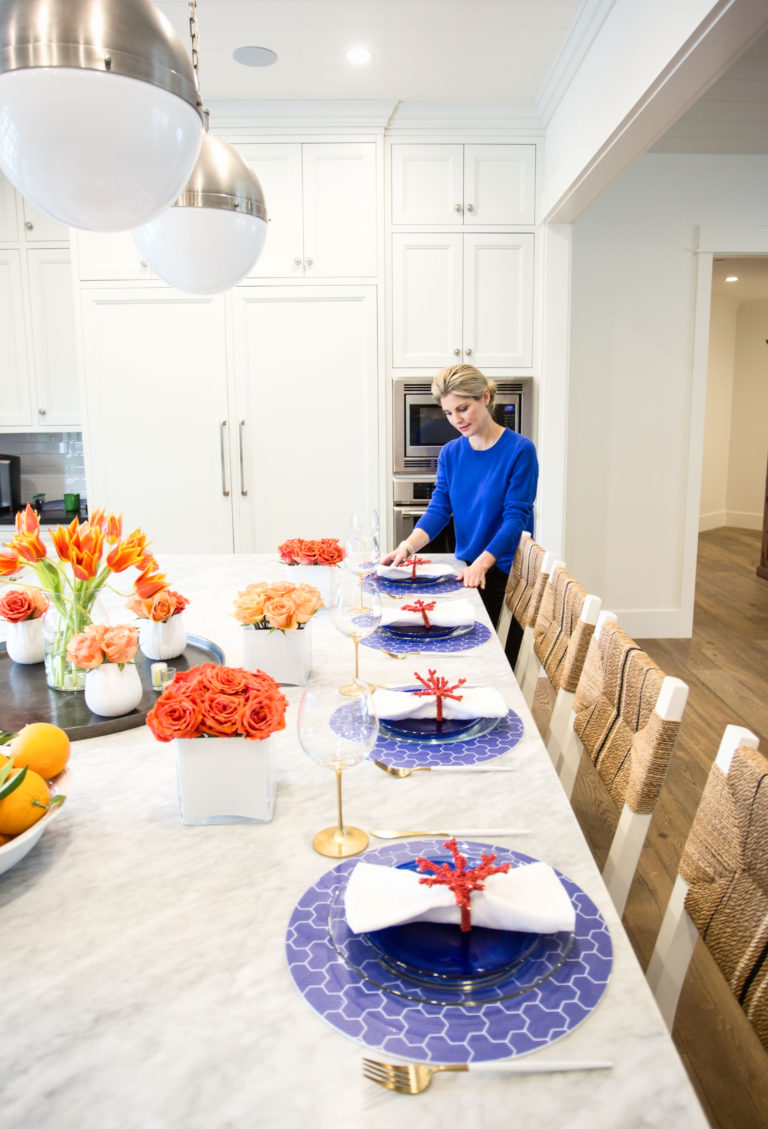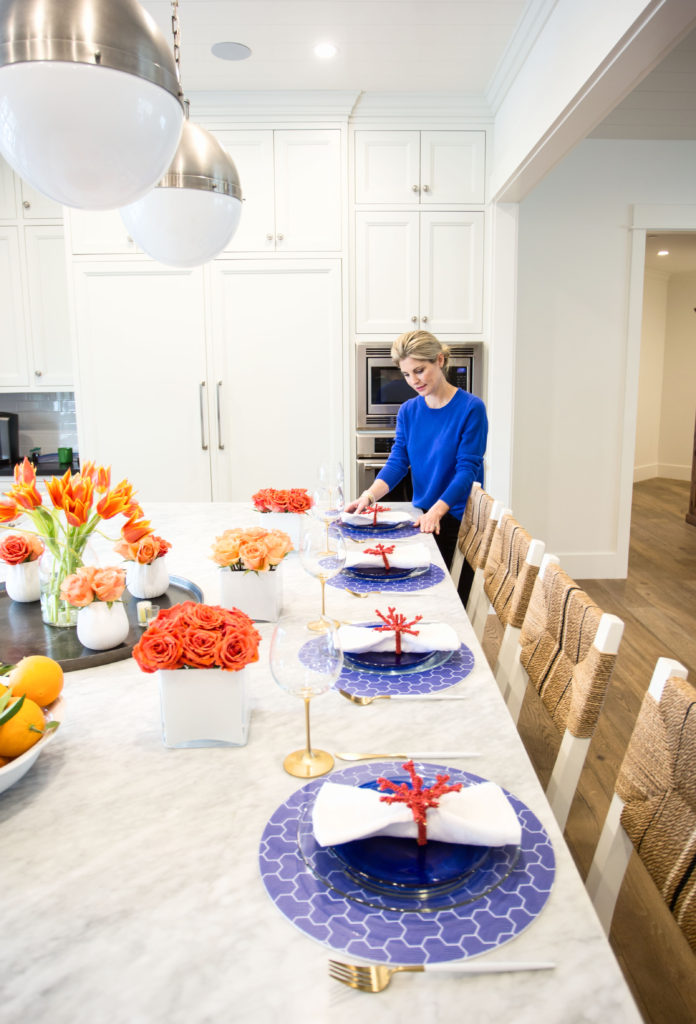 For extra detail and color, I gathered some tangelos and oranges from my backyard to add another natural element to my setting. For another look at how to incorporate coral into a place setting, check out my post on a Miami- Inspired Lunch by the Fountain.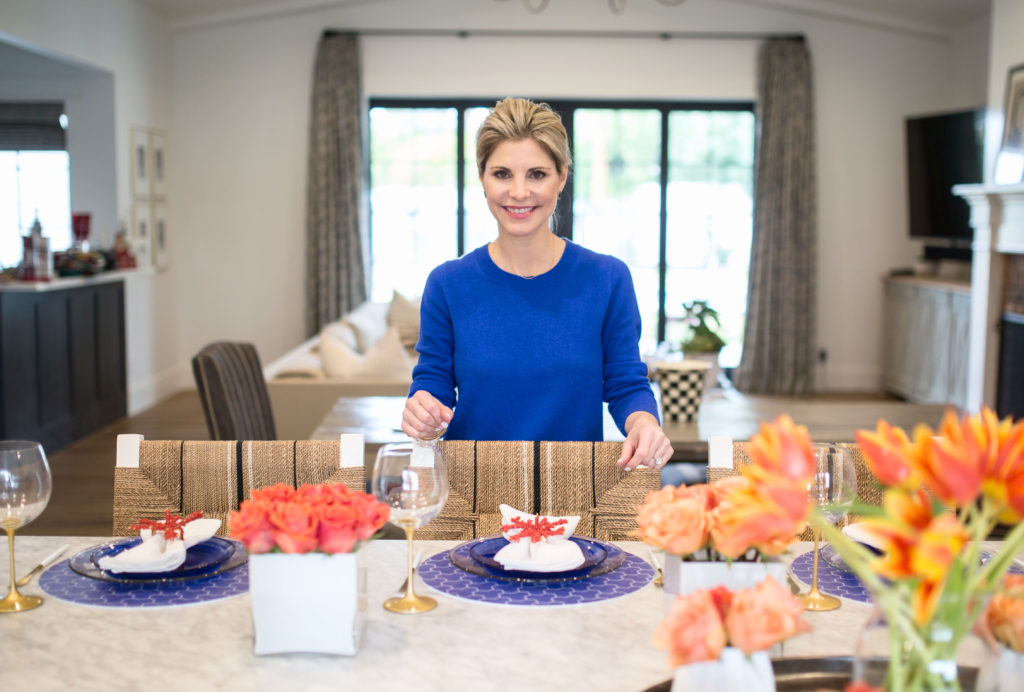 Cheers to your next kitchen island dinner!