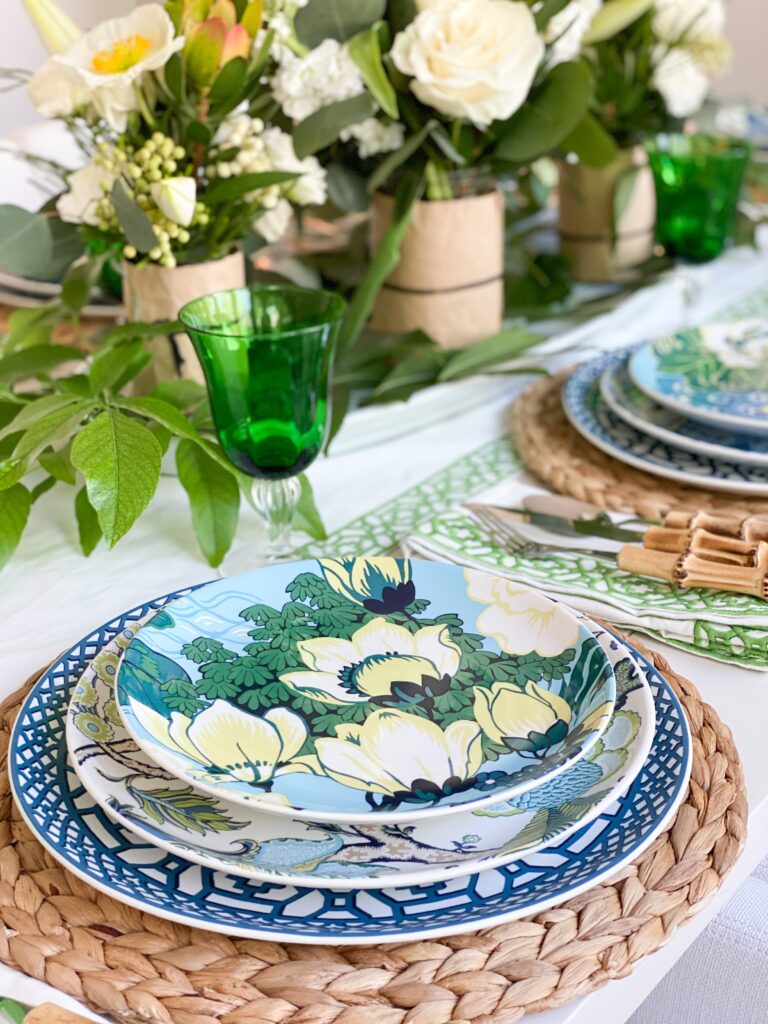 When the temperatures start to heat up here in Phoenix, and summer is around the corner, it seems there is an entertaining theme that always becomes popular again: tropical table decor! So, it was no surprise when I saw this fantastic dinnerware collection featuring regal peacocks and floral motifs in the perfect blue and green hues. I snapped it up quickly, knowing that I could mix and match all of these pieces throughout the summer months for a fantastic table top.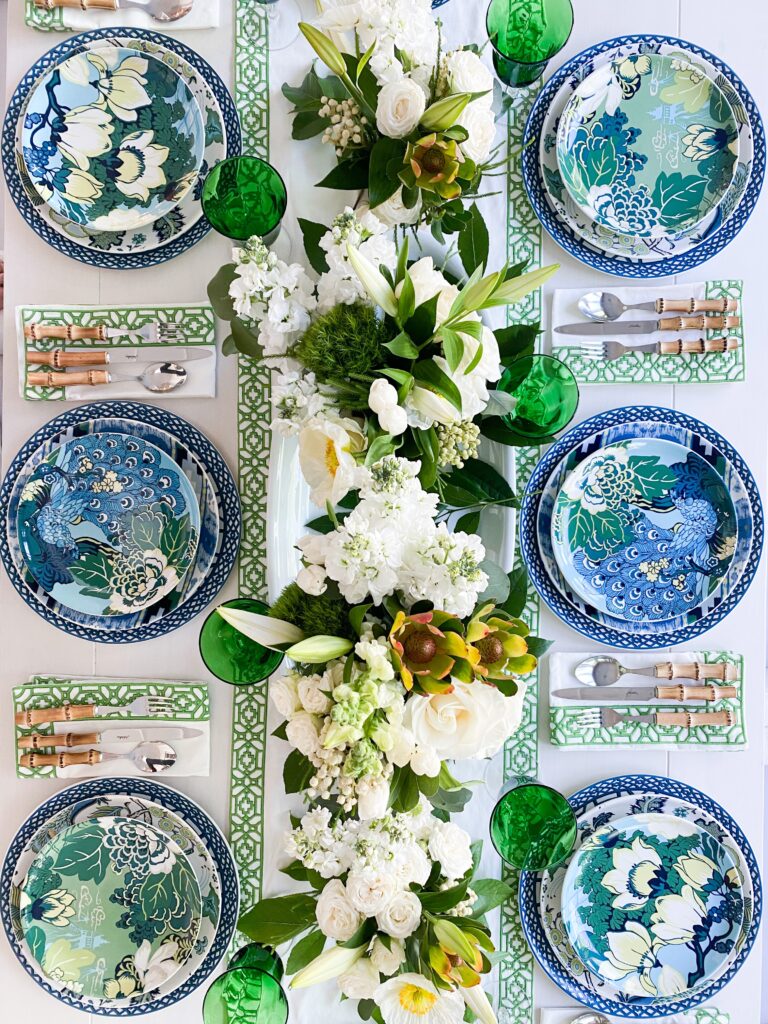 Shop the tabletop collection here: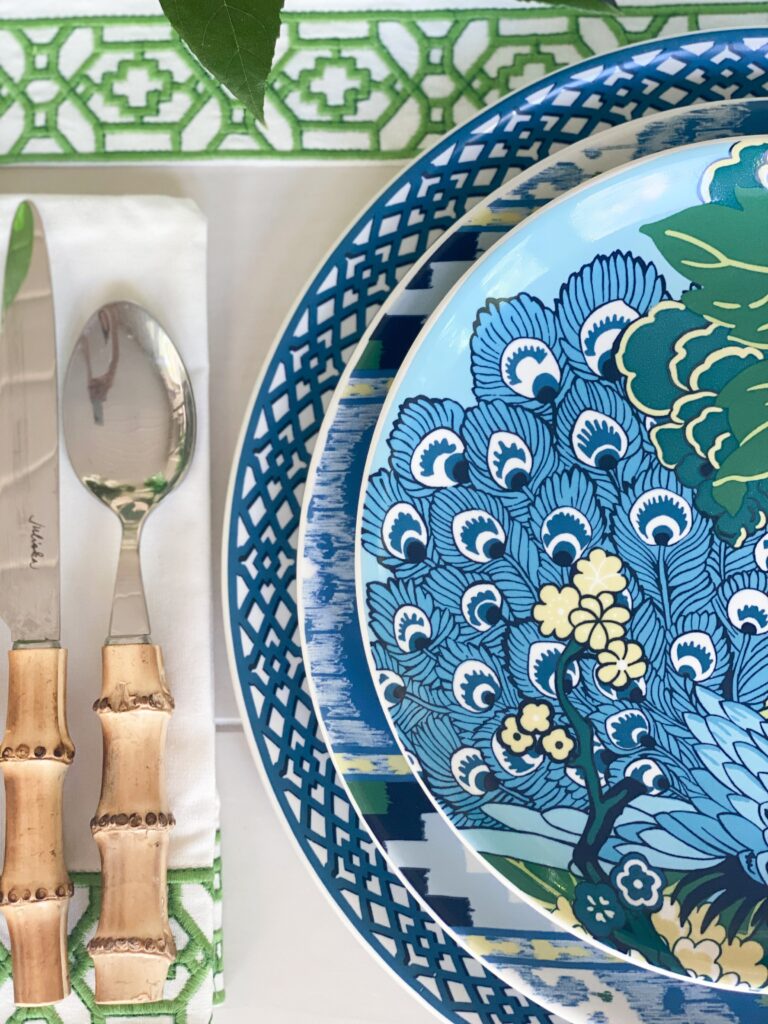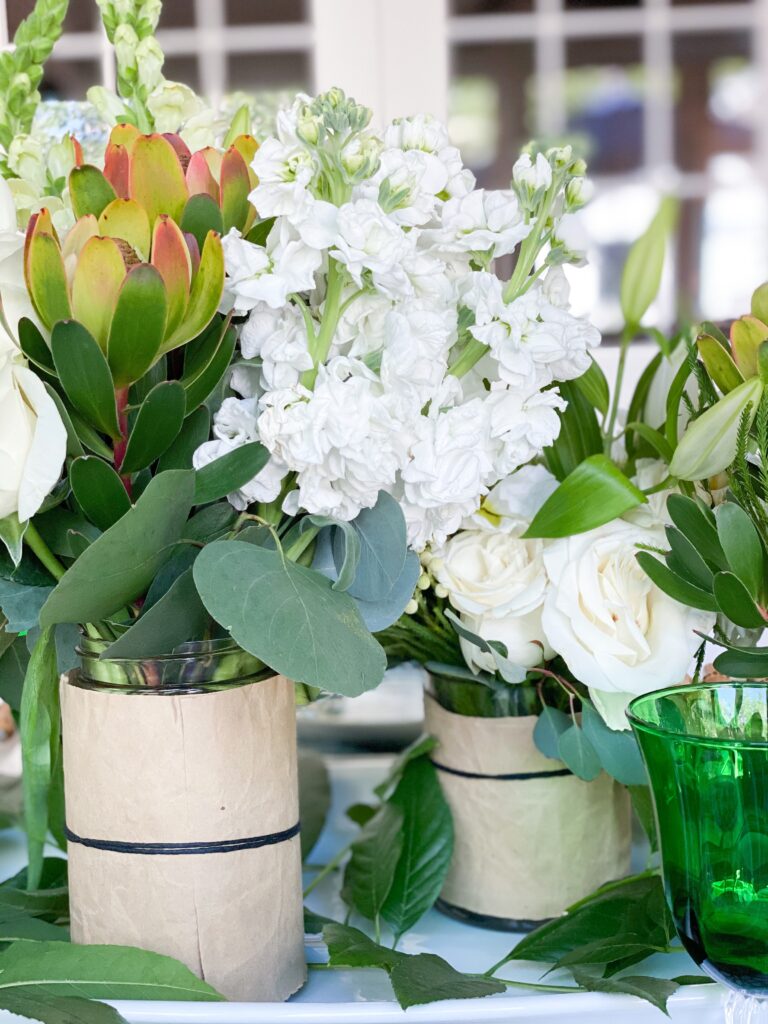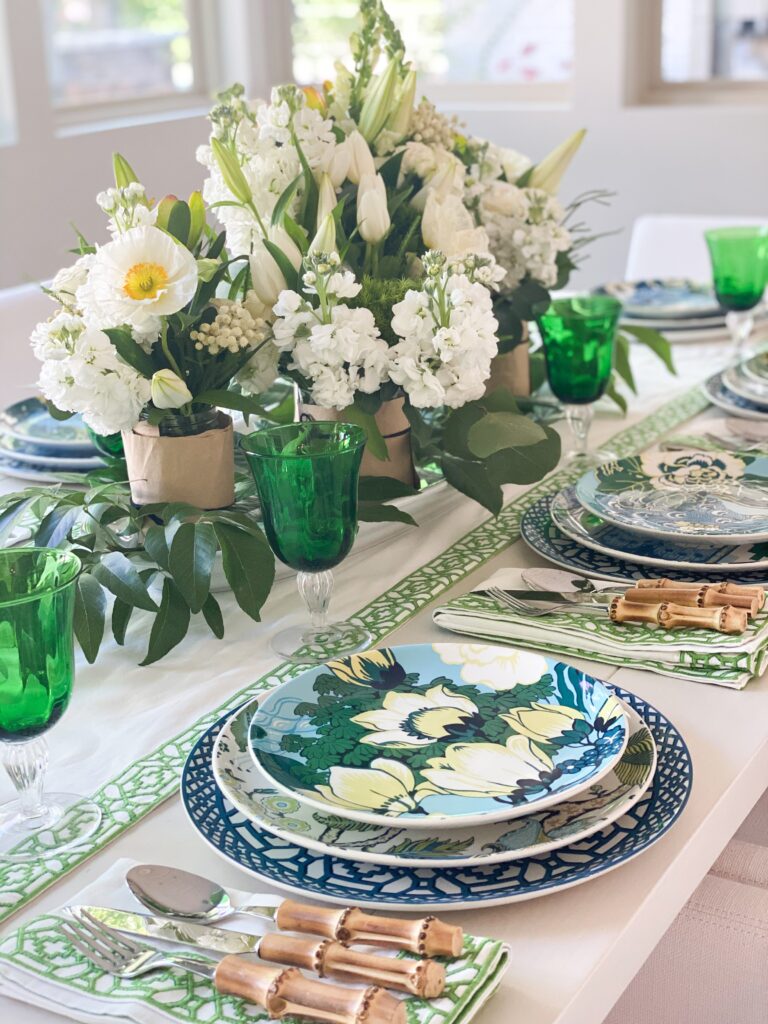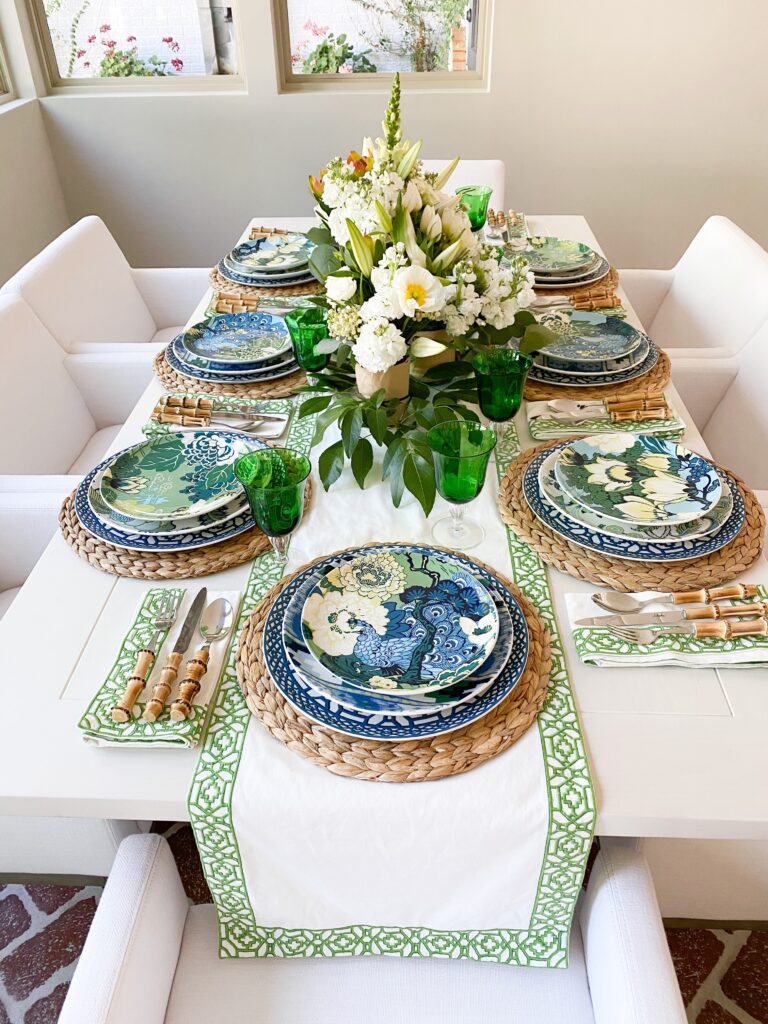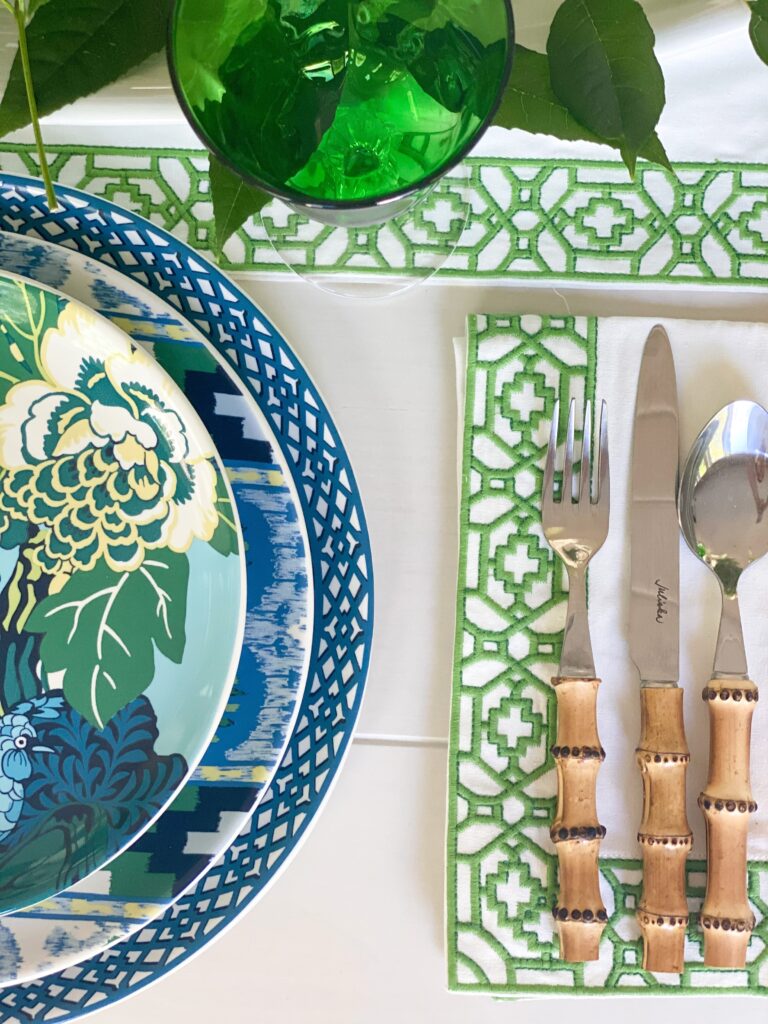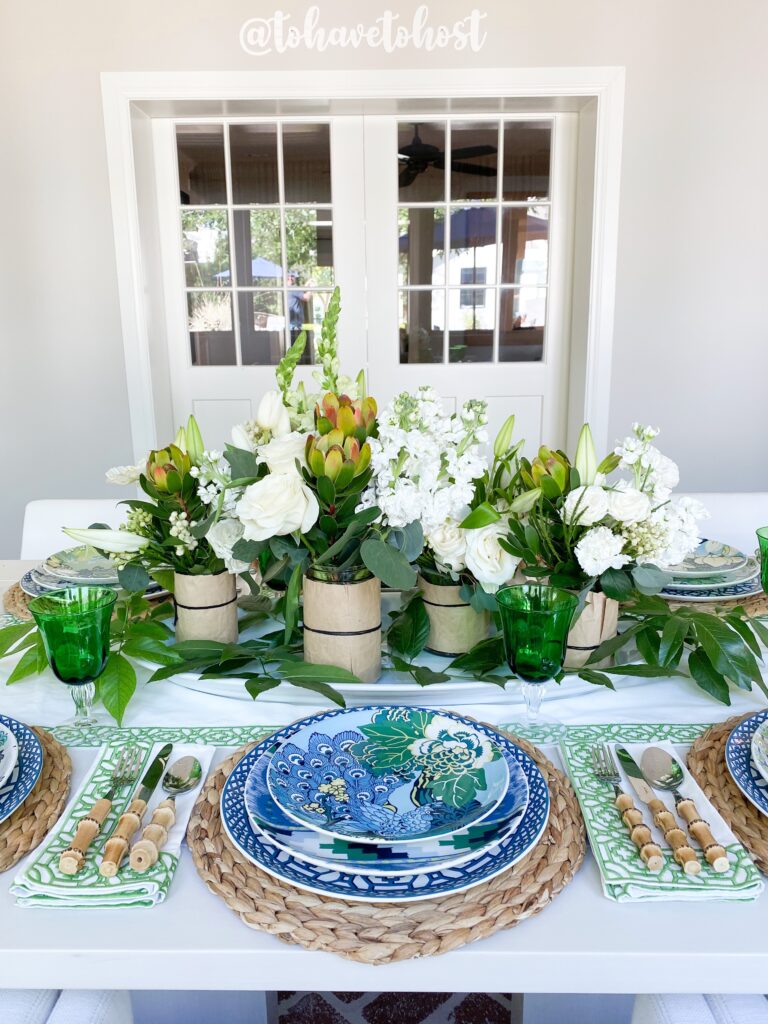 I hope you've enjoyed seeing this summer-themed tropical table decor. I'm planning on using all of these beautiful dinnerware pieces throughout the rest of spring, into summer and maybe even into fall!
To see how I incorporated these hues for another summer table, visit this post on my Blue, Green and White Poolside Dinner.