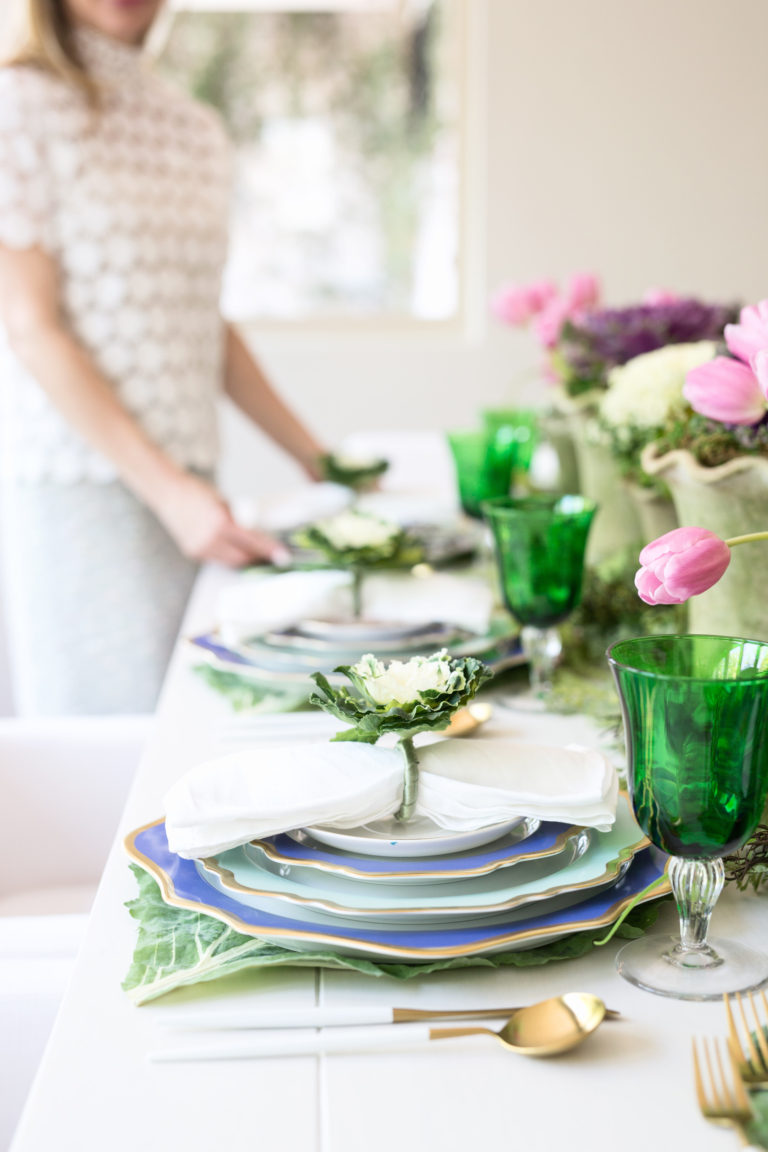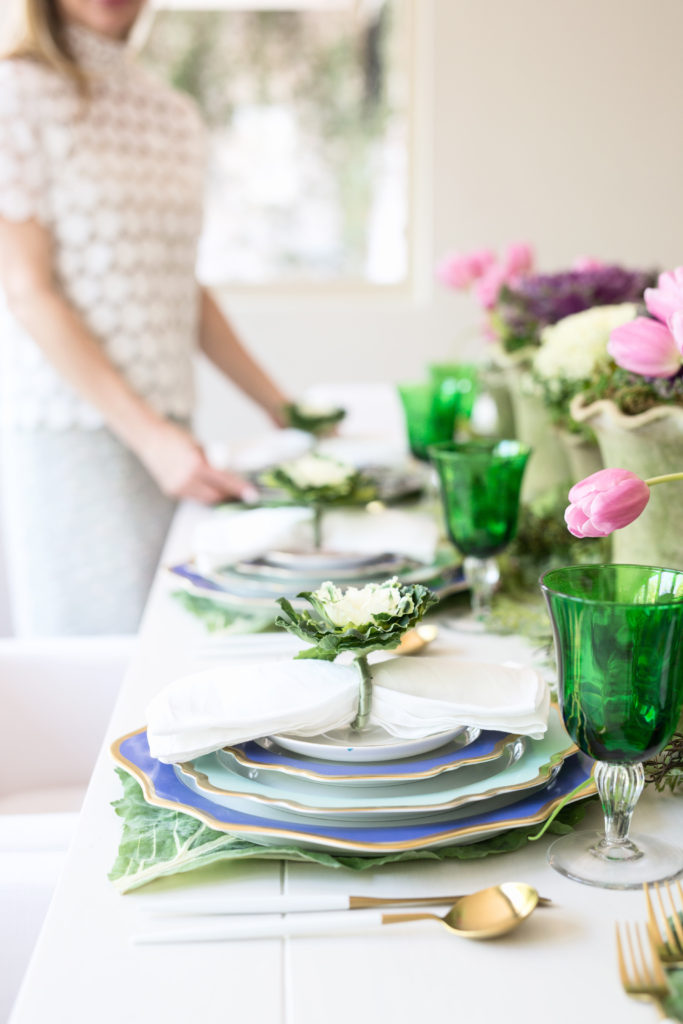 Now that my kids are older, I seem to have adapted my holiday decor so that it isn't confined to a particular day, but more of a season. For example, I haven't used a bunny for an Easter table, a ghost for Halloween or Santa Claus for Christmas in a really long time. Rather, I will use tulips for Spring decor, moody, dark colors for Fall and lot of lights and greenery to celebrate the holidays. In addition, I've gotten very adept at using what I already have, and supplementing with new, smaller items, such as salad plates, napkins or even small pots. Here's how I took advantage of what I already had, only buying a few small items, for my pretty Easter table!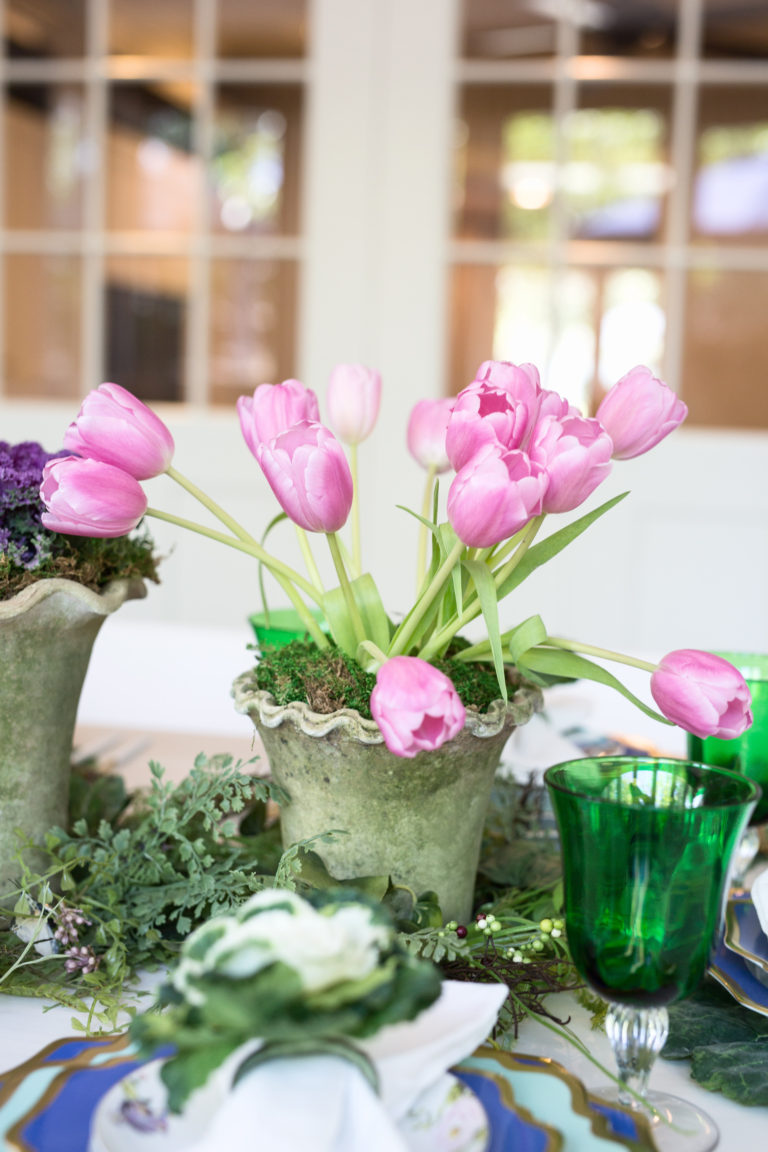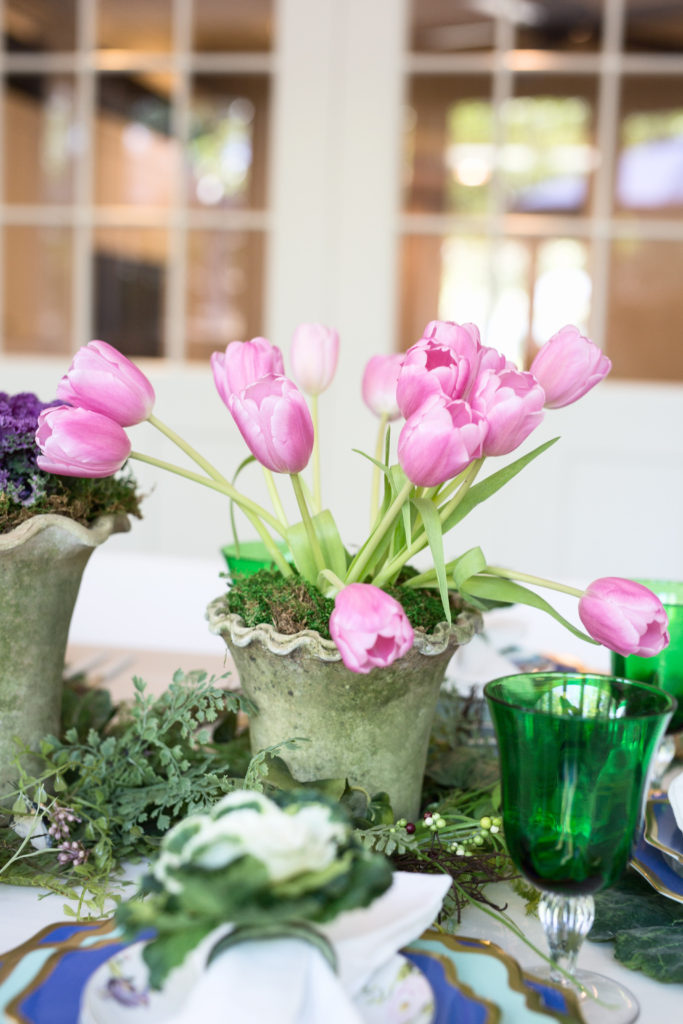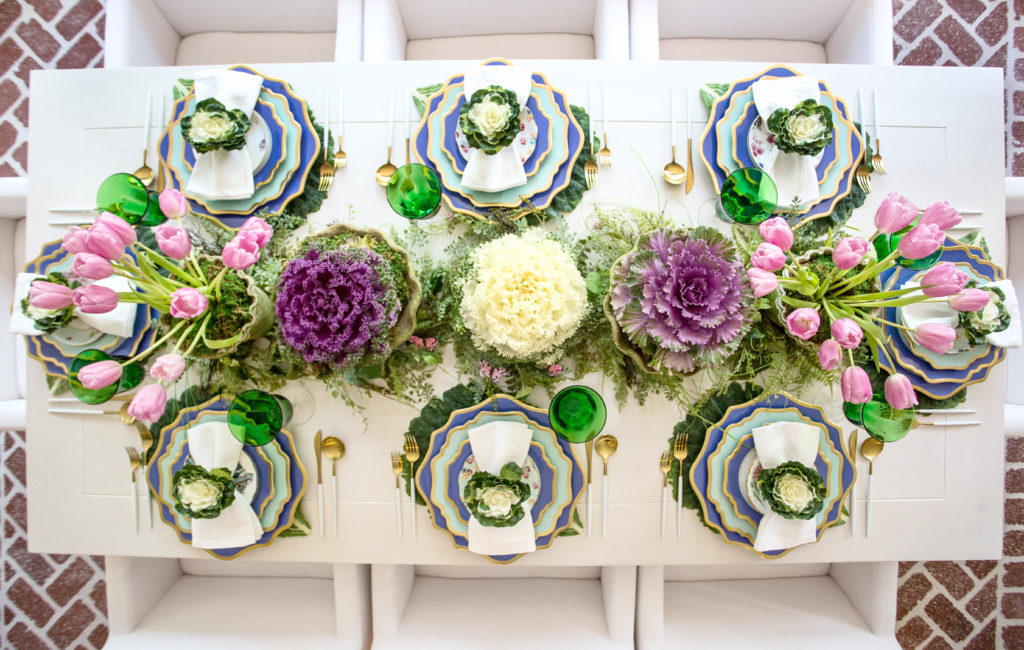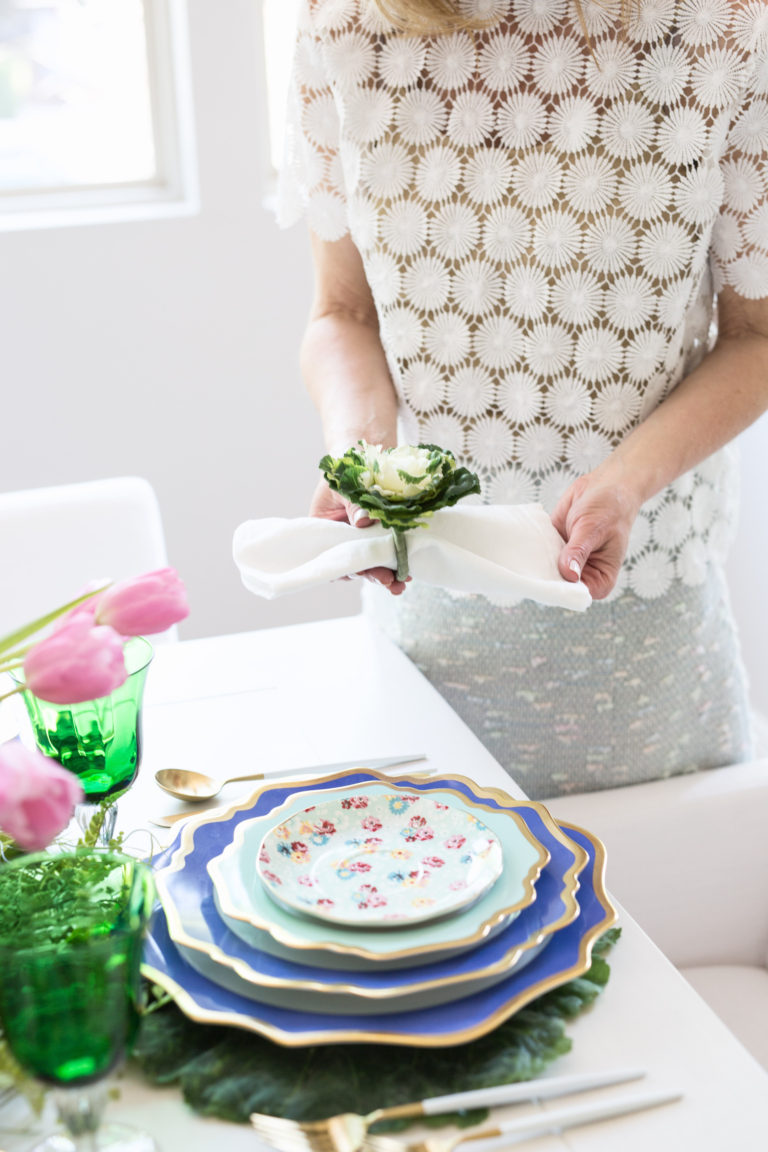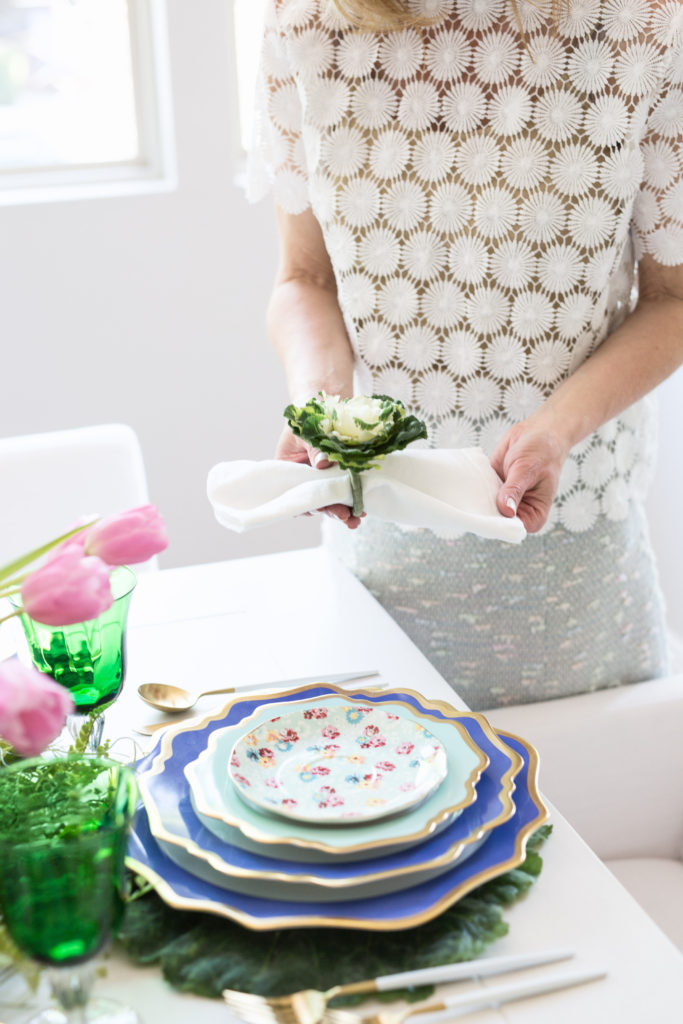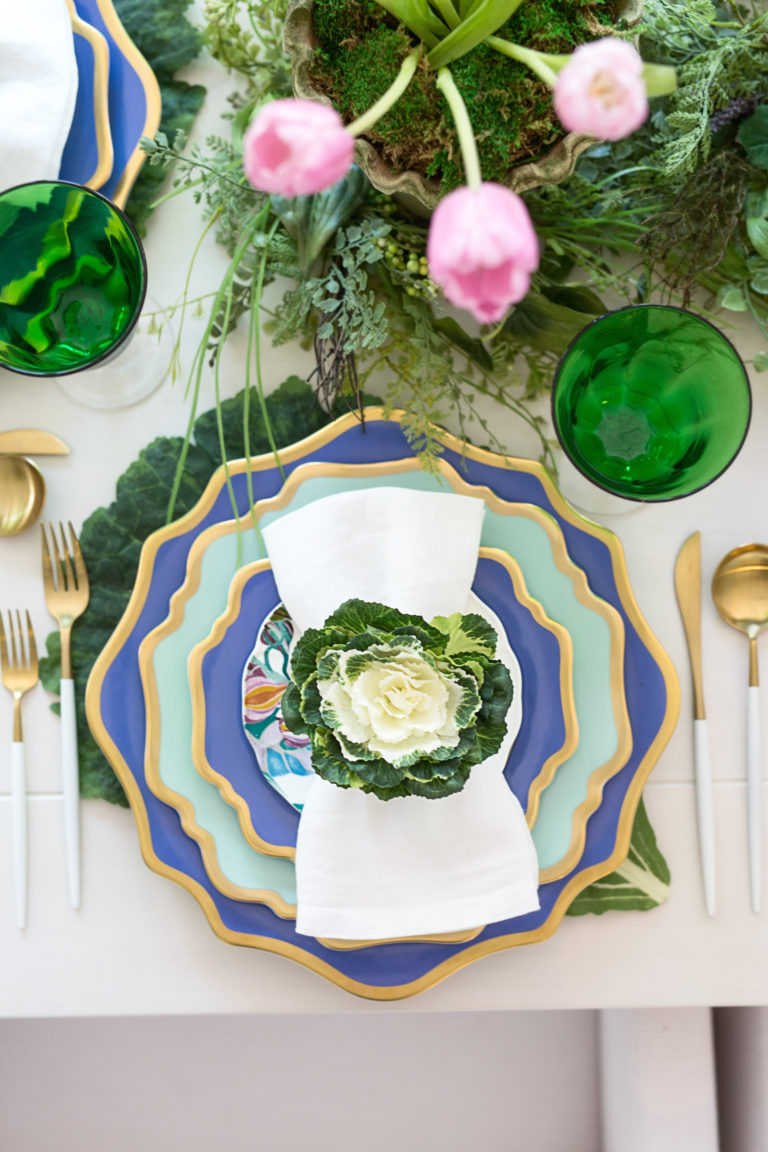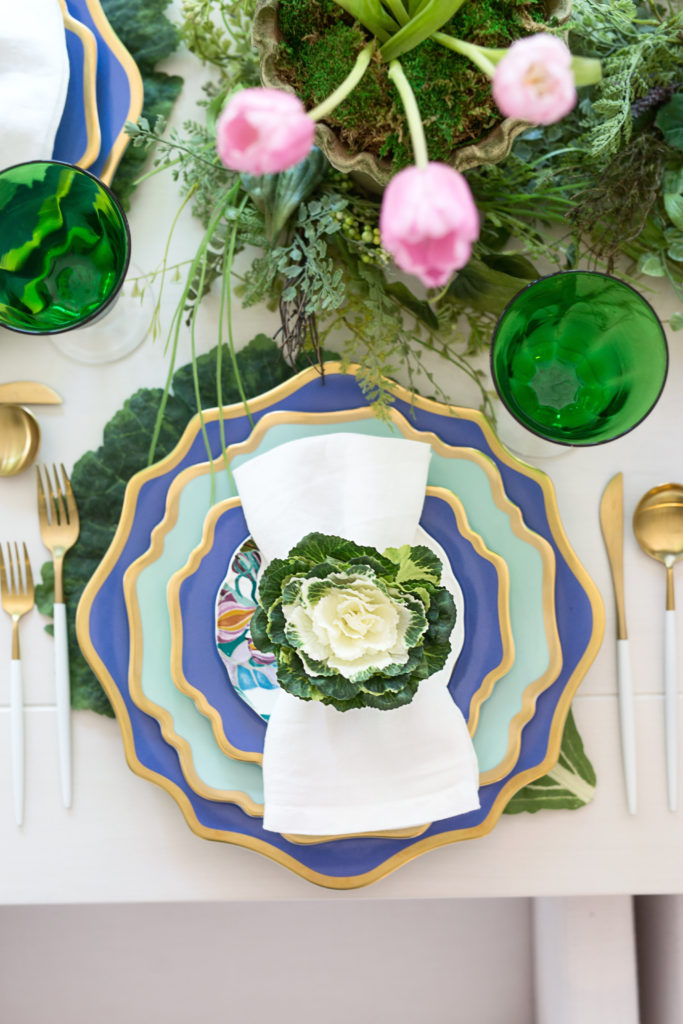 Click here to shop the place setting: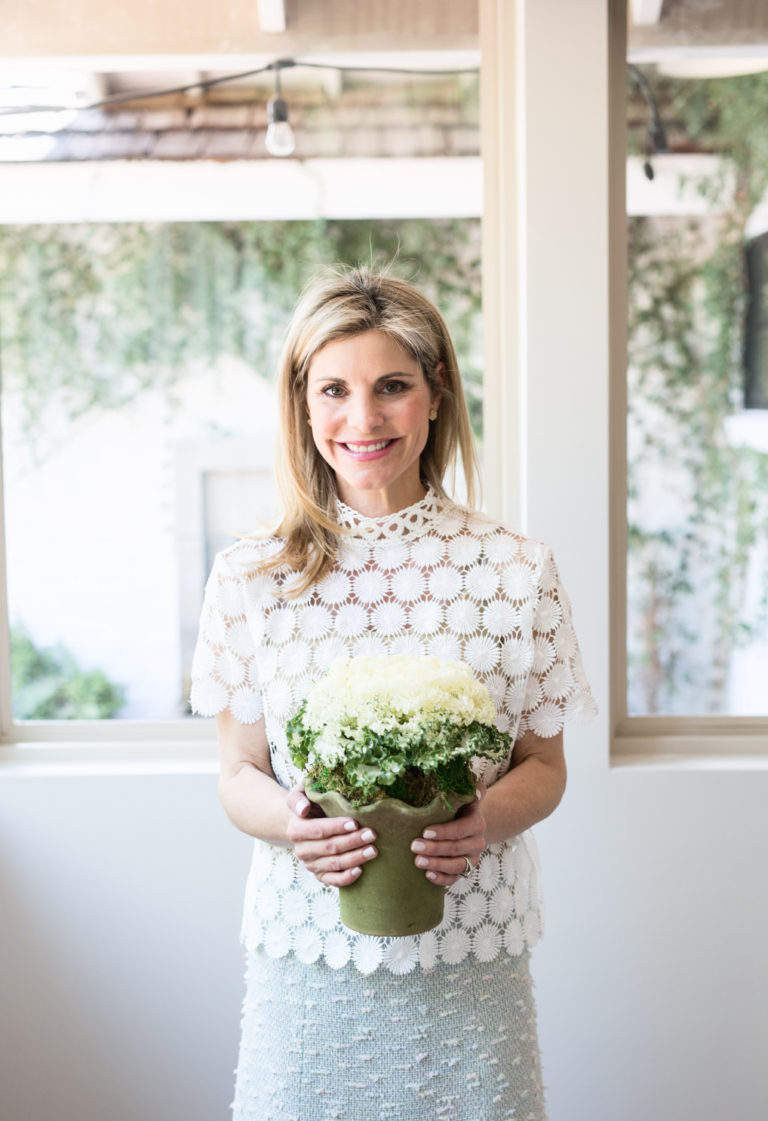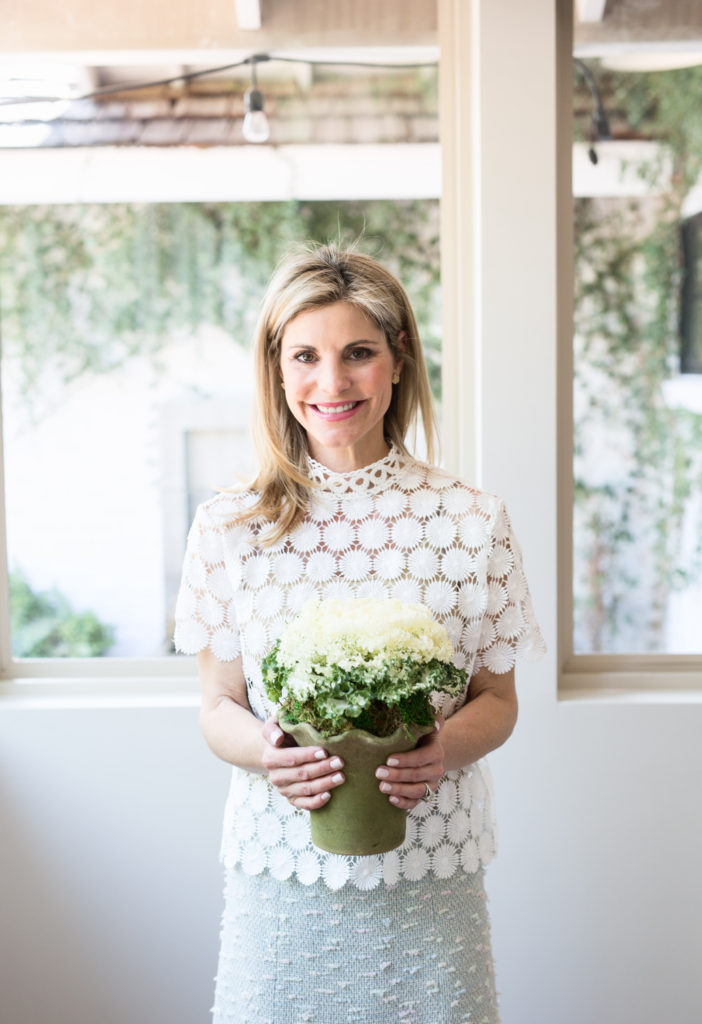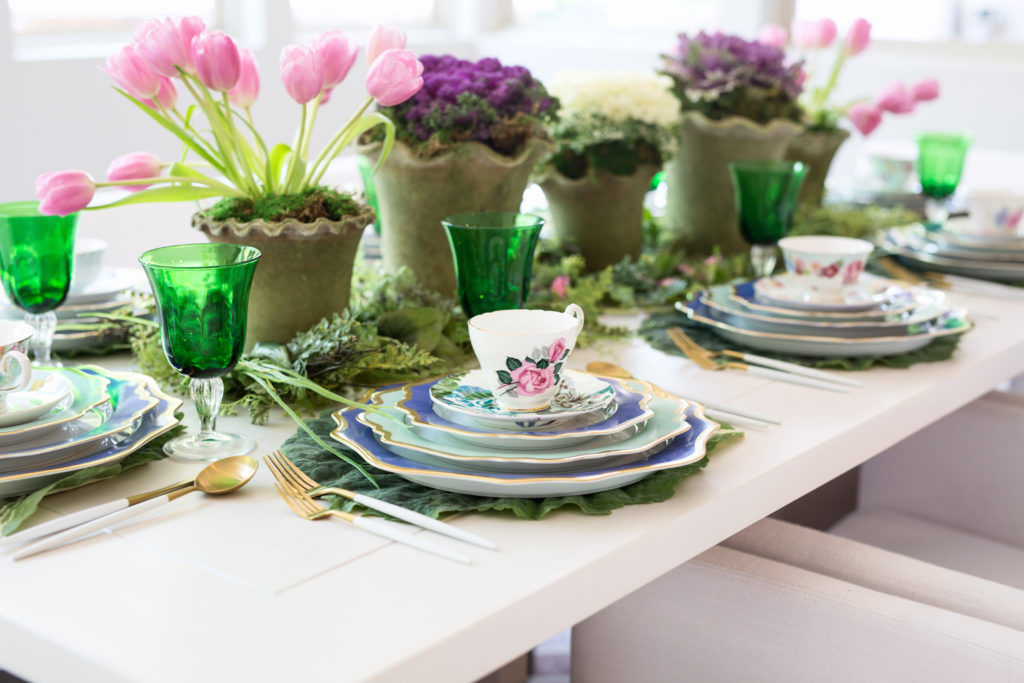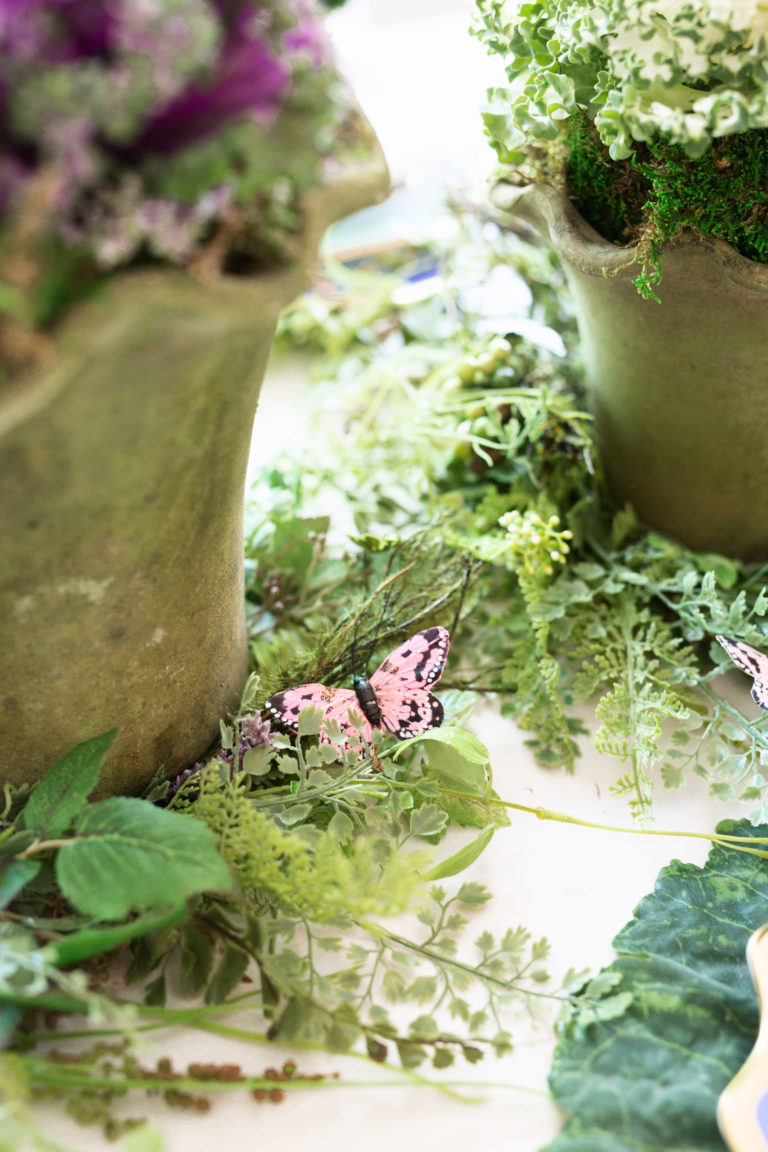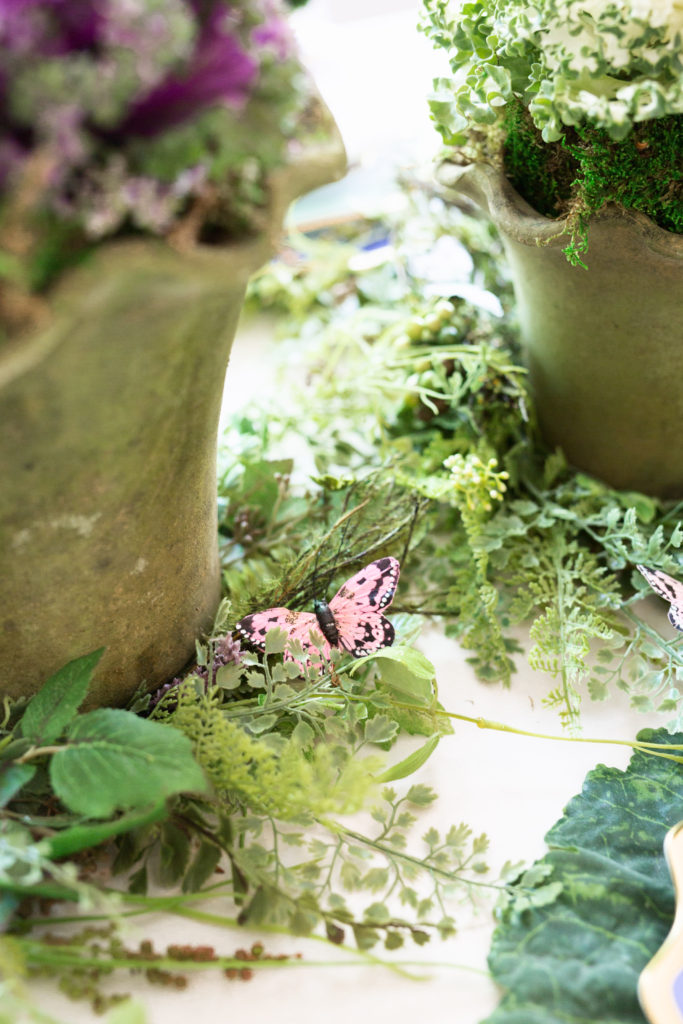 Click here to shop the greenery: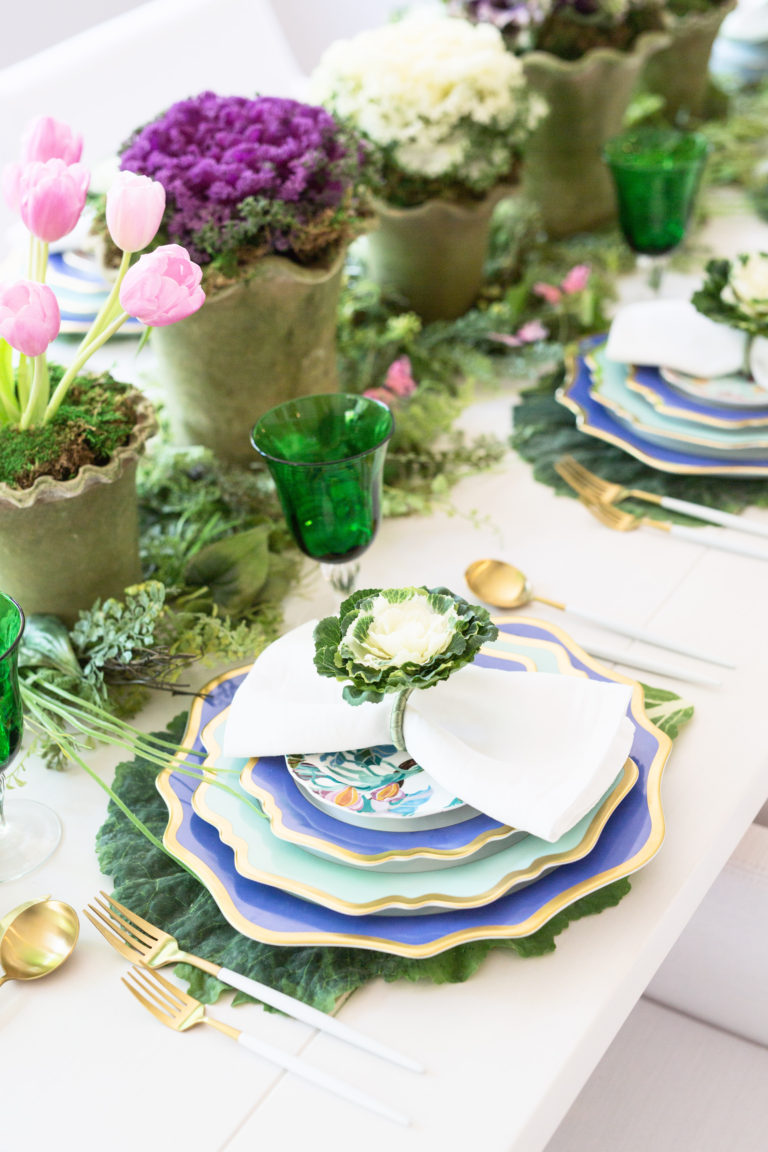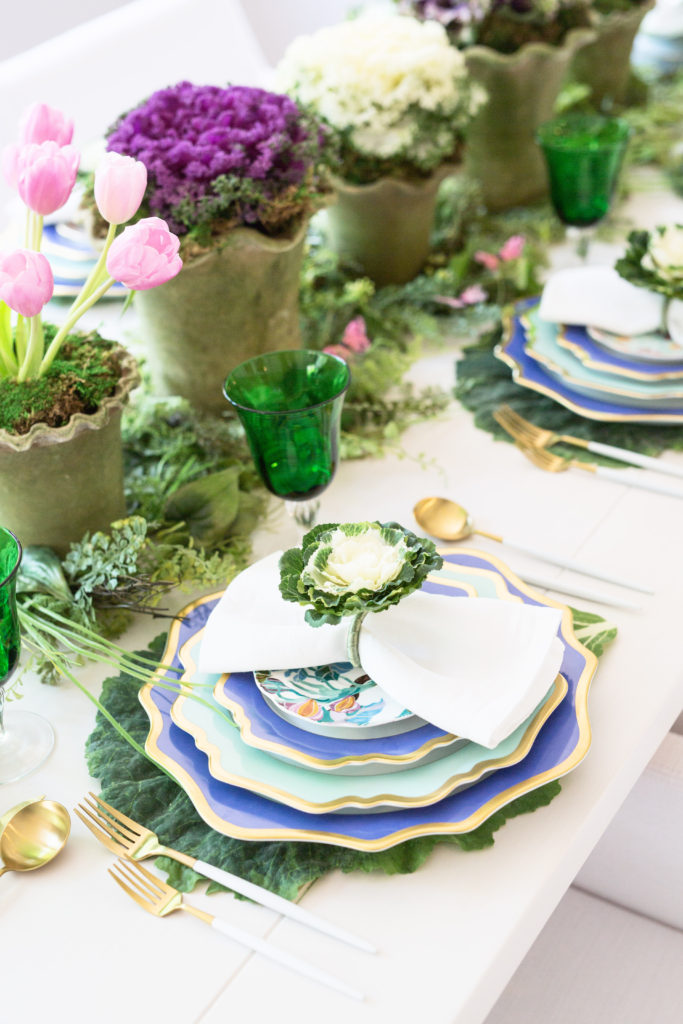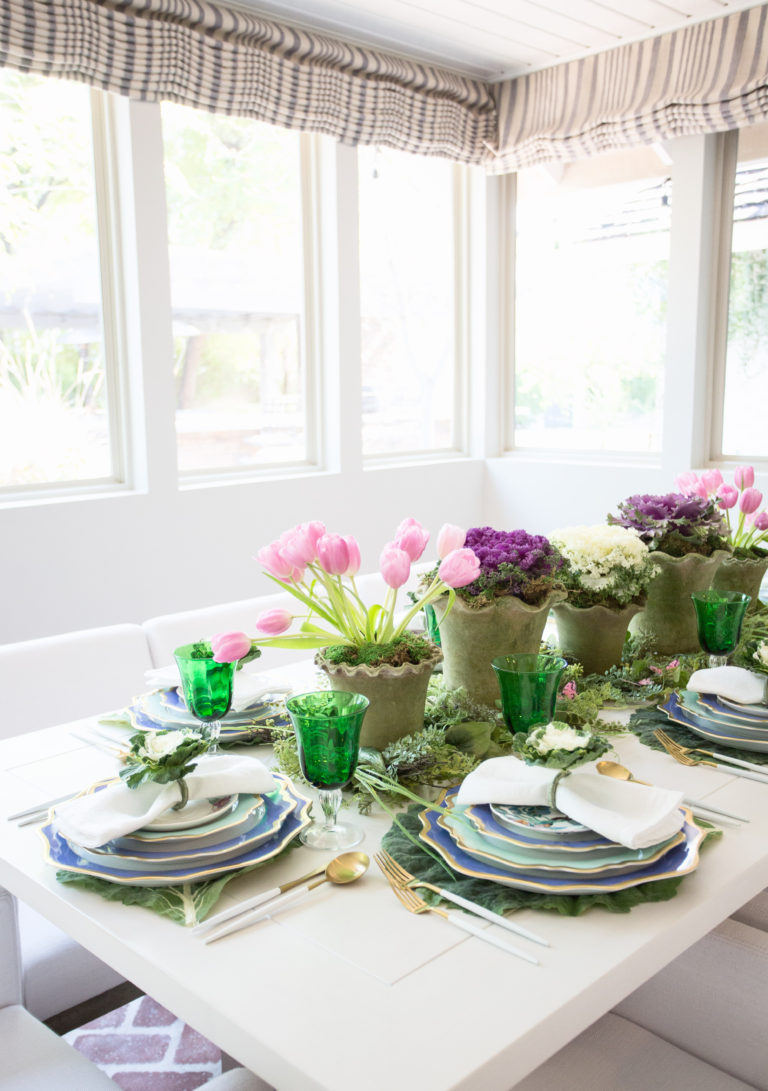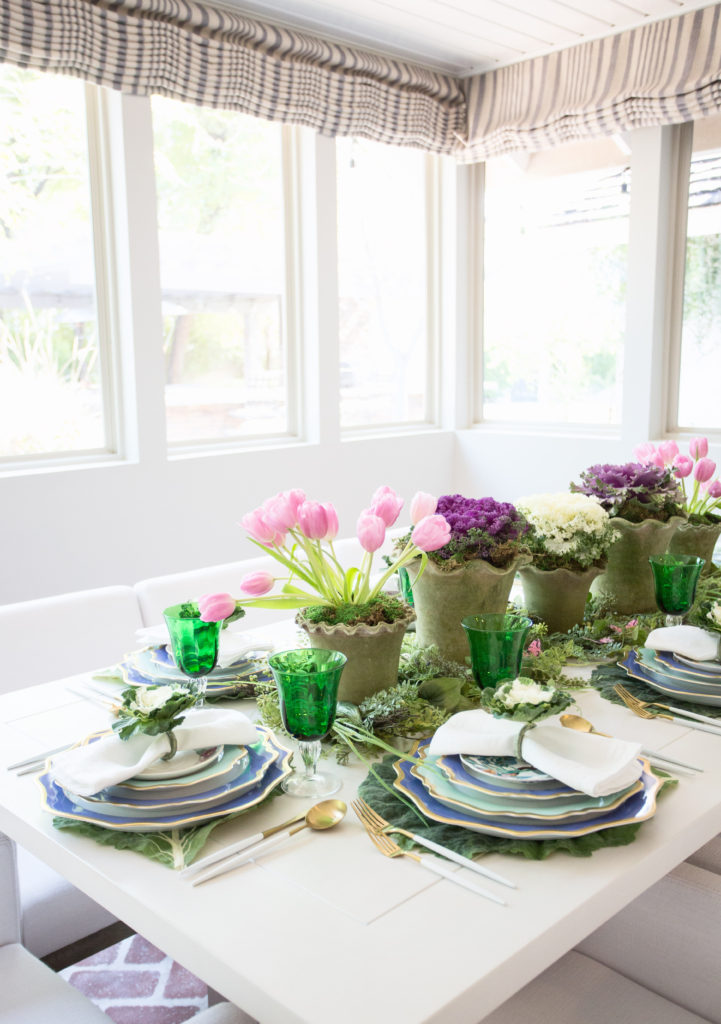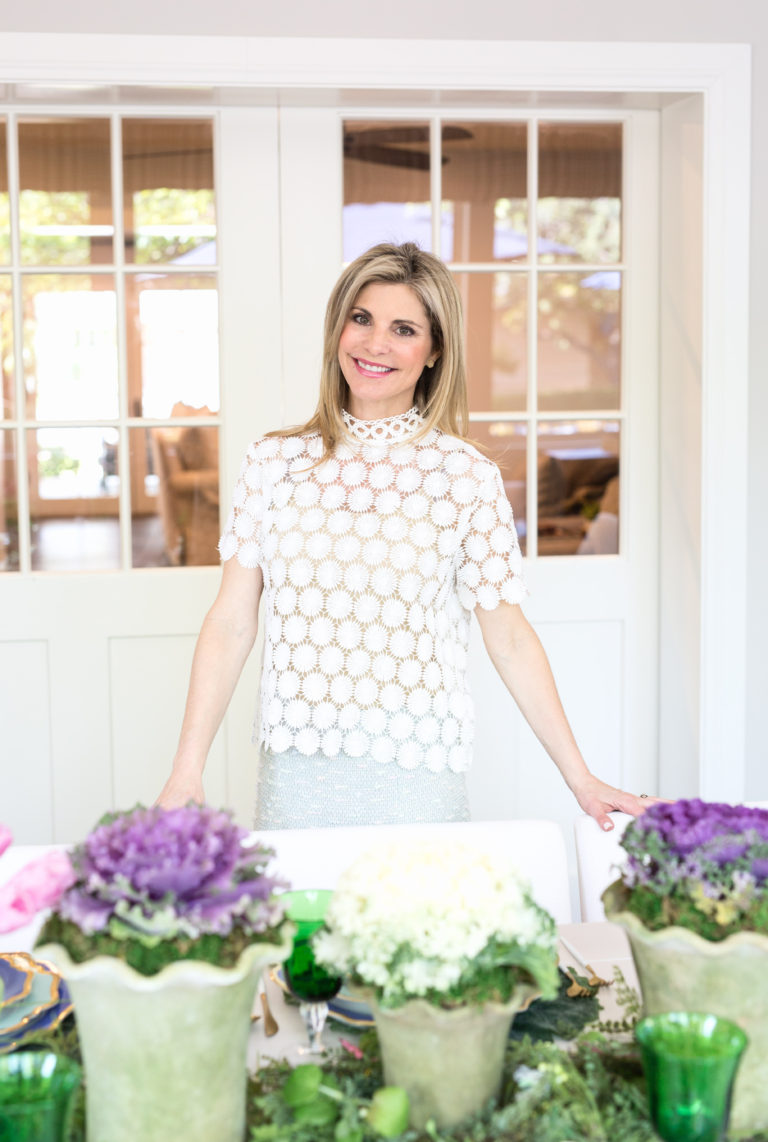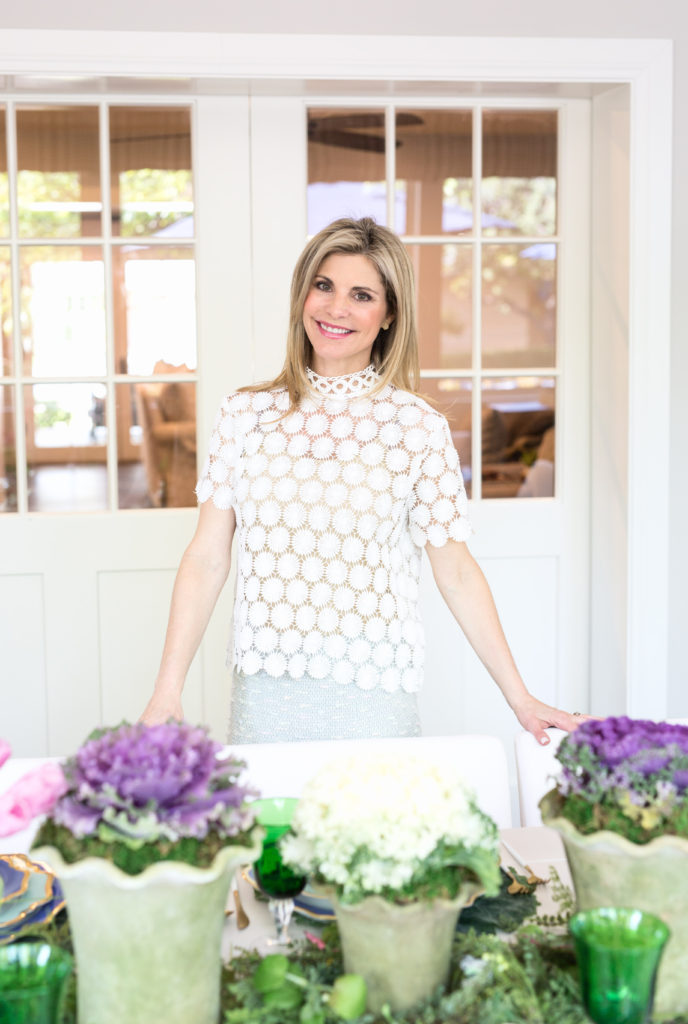 I love using tulips for my tables when they're in season – here's how I used them for this green and yellow tulip table. Thanks for coming along! Hope you enjoy Easter with your loved ones and have a chance to treat them to a brunch or dinner at your home!
Lory