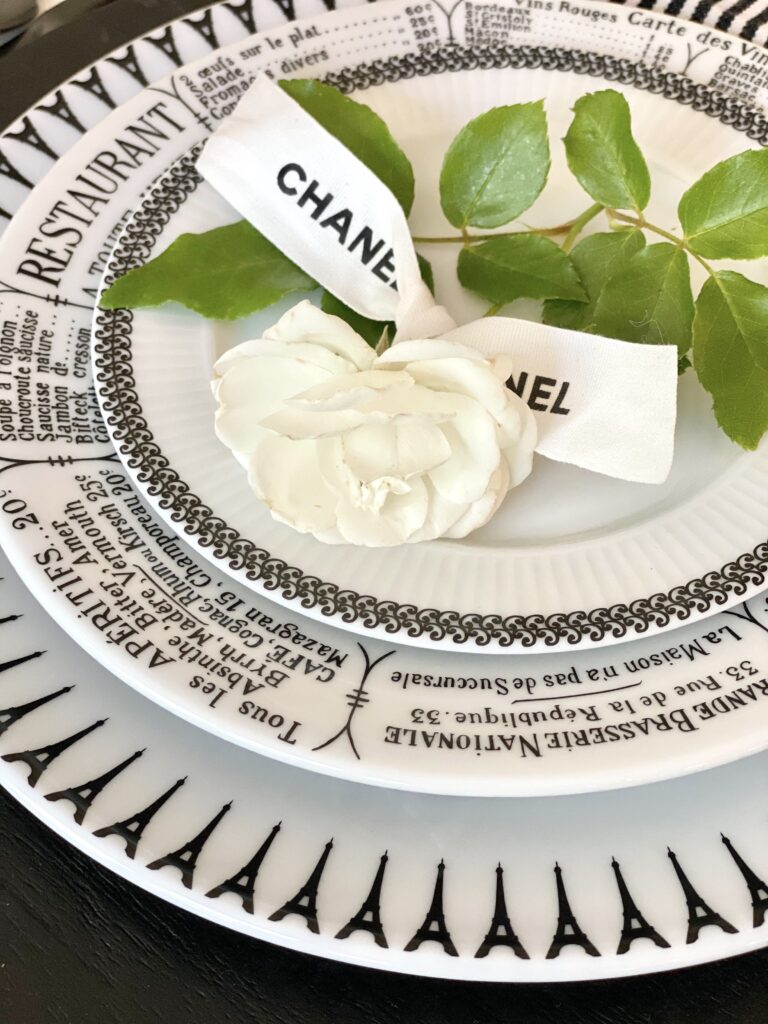 What girl doesn't love anything French? And what girl doesn't love anything Chanel? That was my thinking when I created this Chanel party table with a classic black and white color scheme, Paris-themed dinner ware and delicate garden roses. You just can't go wrong with black and white, and when combined with a logo like Chanel, and a few special (and easy!) touches, it's going to be fabulous.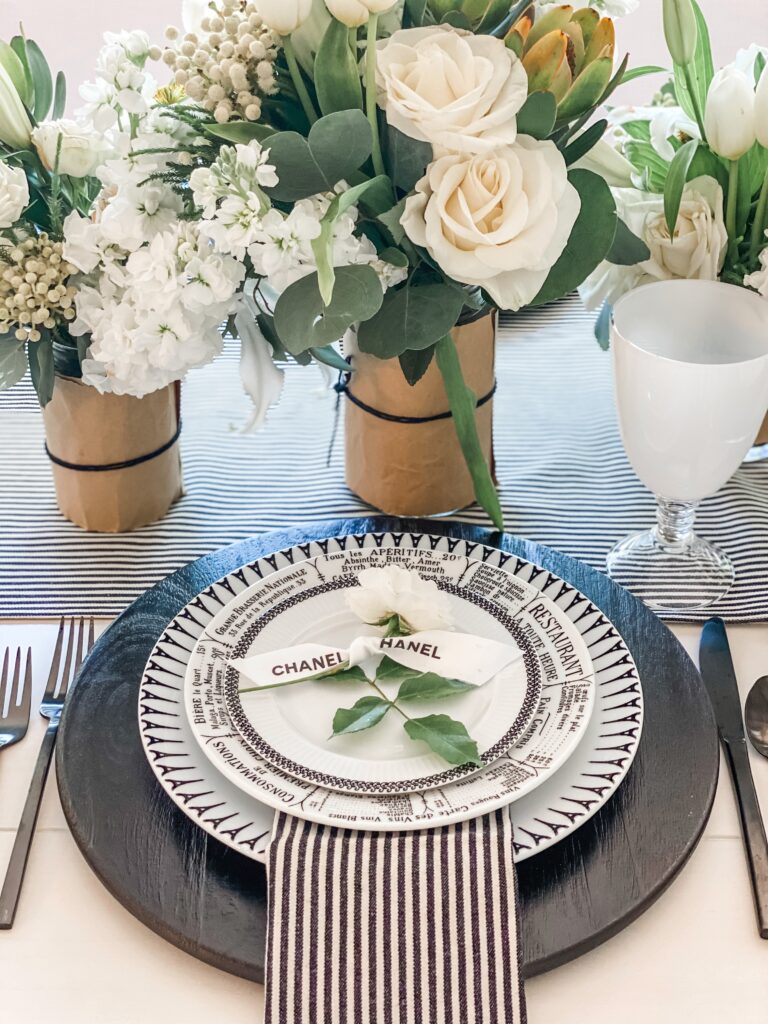 Shop my Chanel party table here: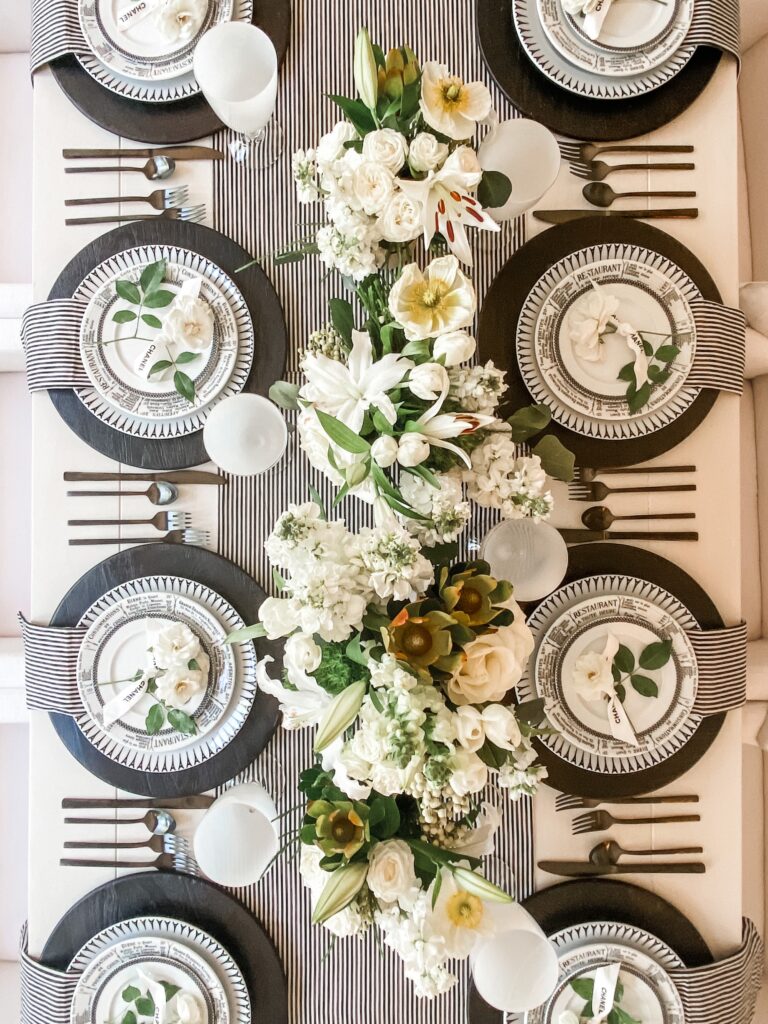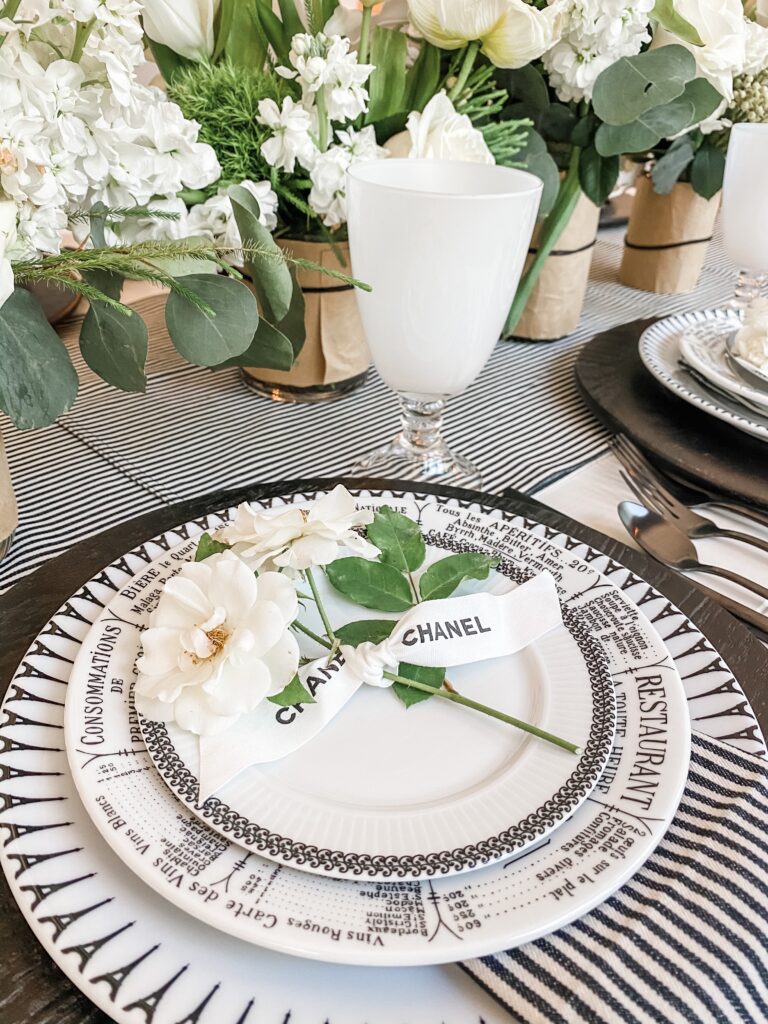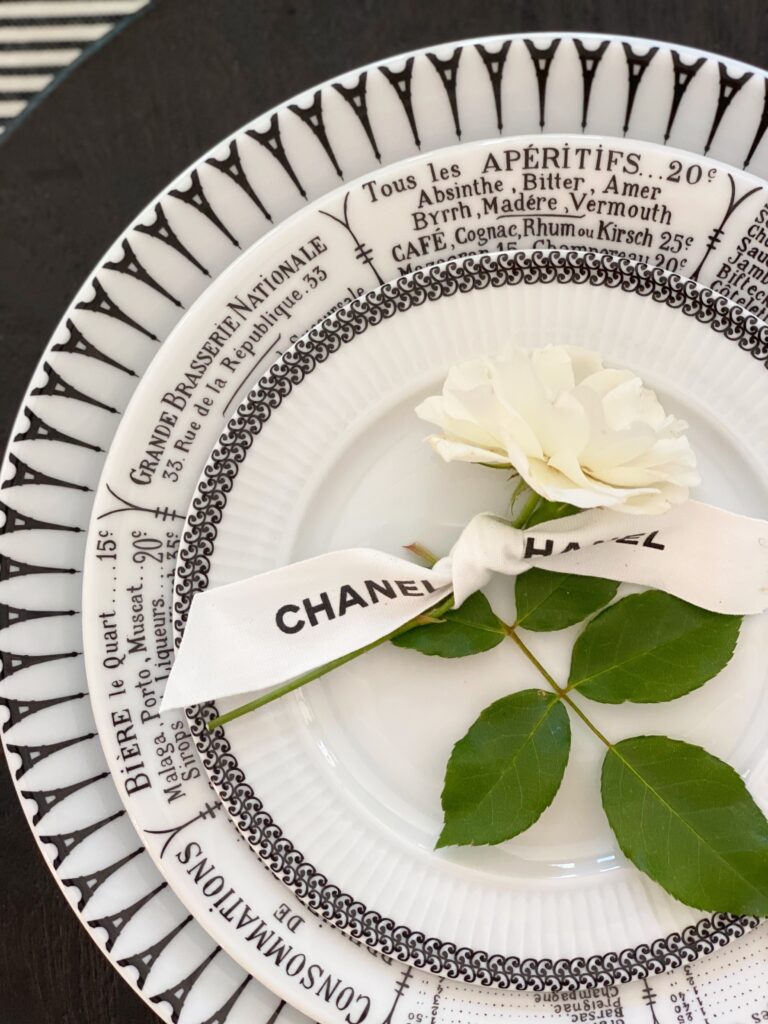 I hope you enjoyed seeing my Chanel party table, inspired by all things French!
To see how I used black and white for a budget-friendly table, check out my IKEA Tablescape for 6 Under $100.