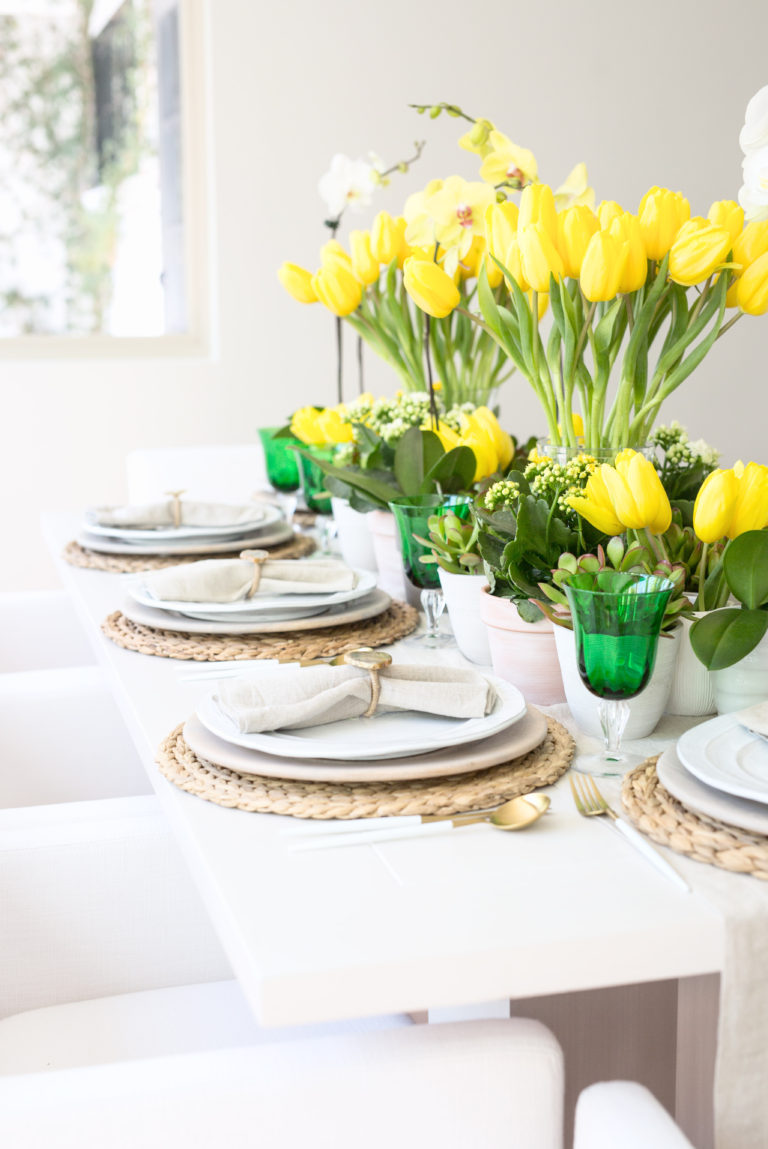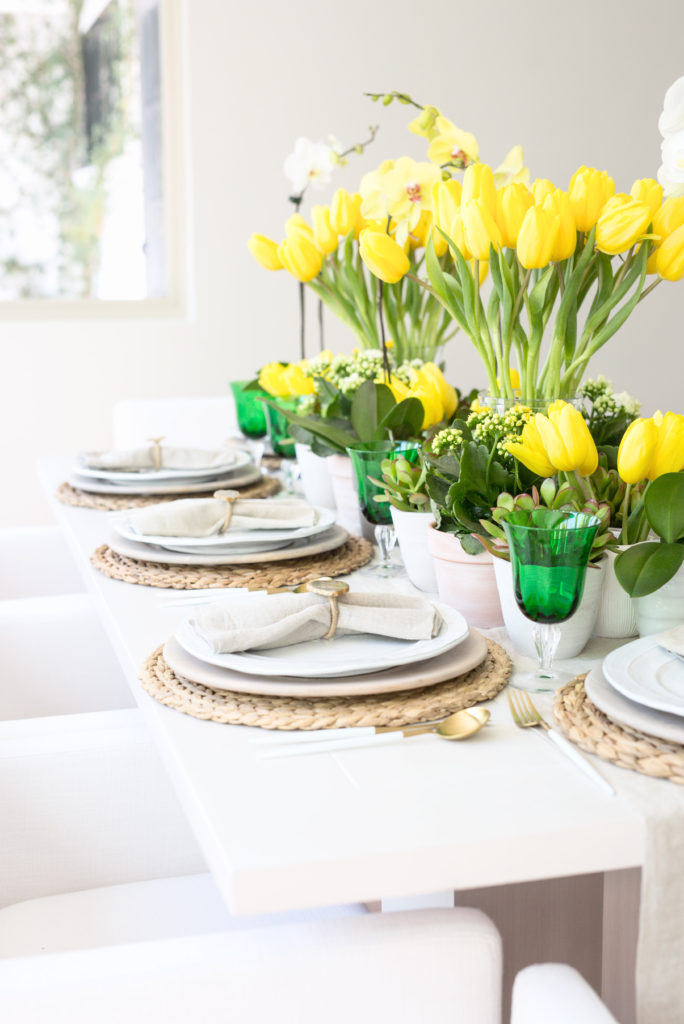 Inpsiration can come at the funniest times . . . this table is a perfect example. I was looking for small pots for flowers and wanted them all to match, when I realized I would have to buy a lot of them to fill my table. That's when I came up with the idea of having a garden variety, which just meant I would use every pot I had, regardless of the color, material, size or shape. And I loved how my Yellow Tulip Table turned out!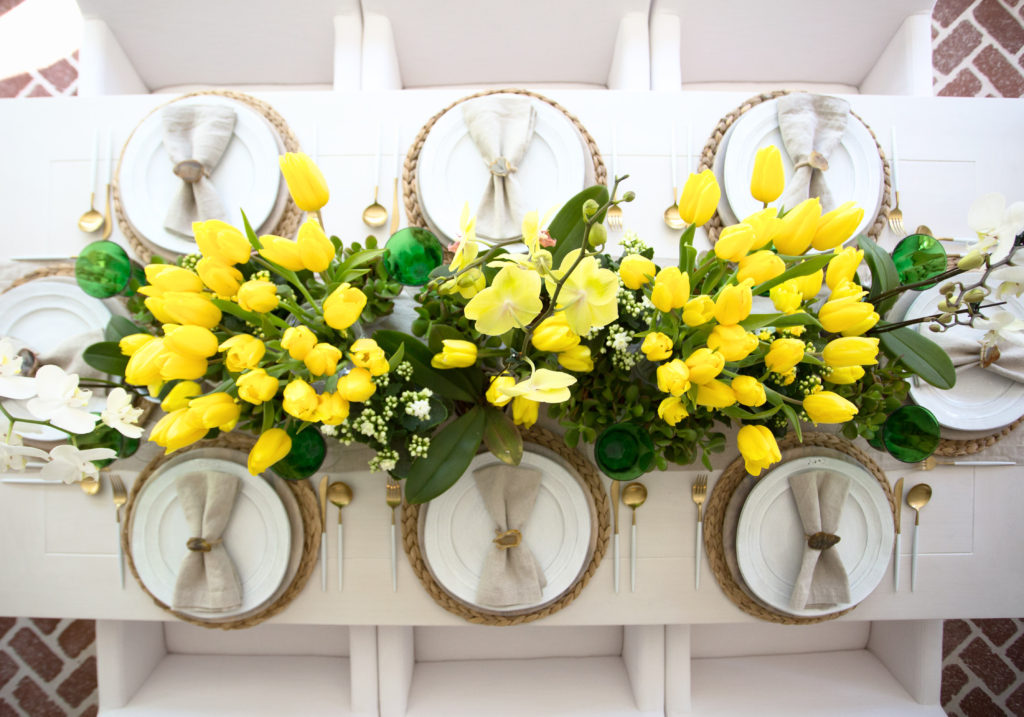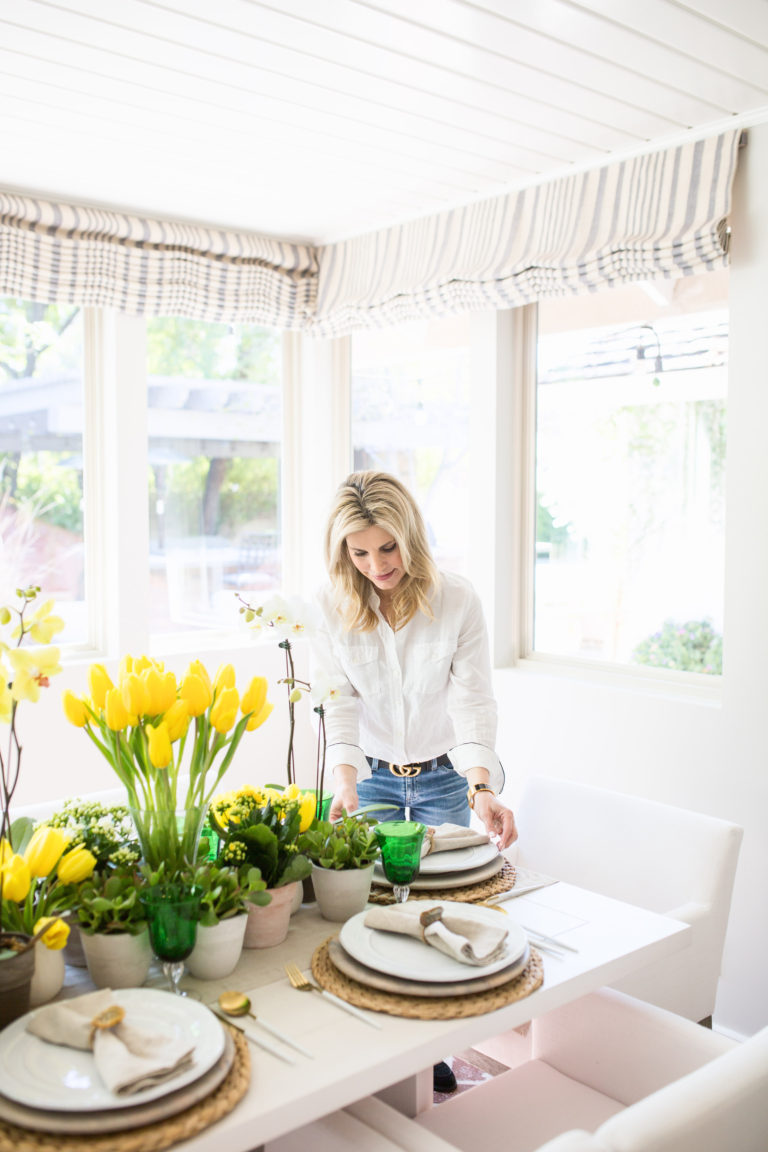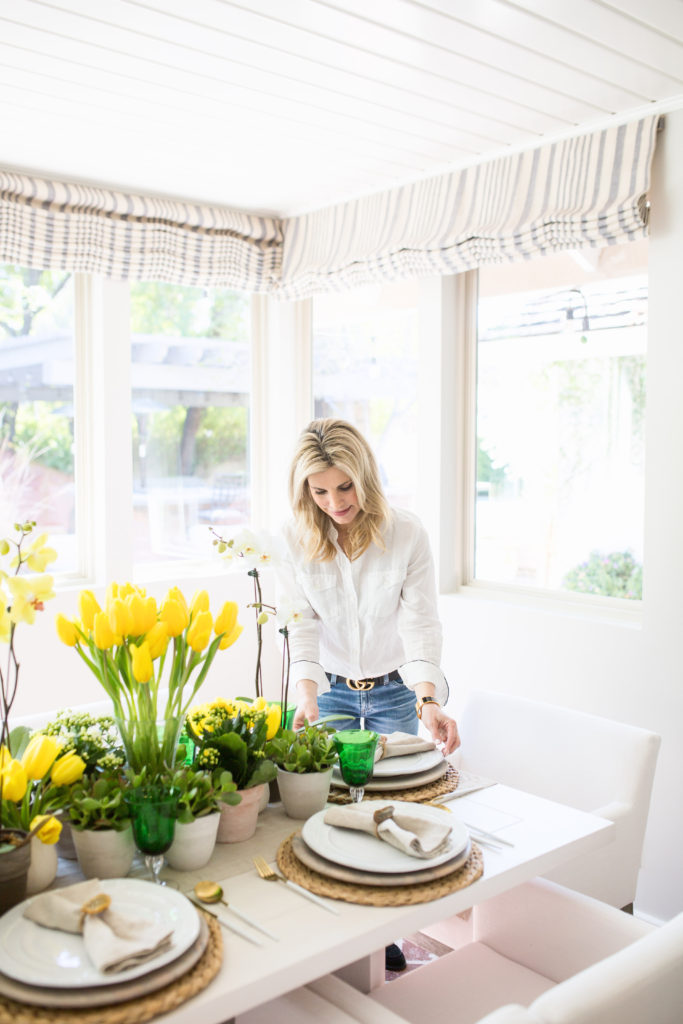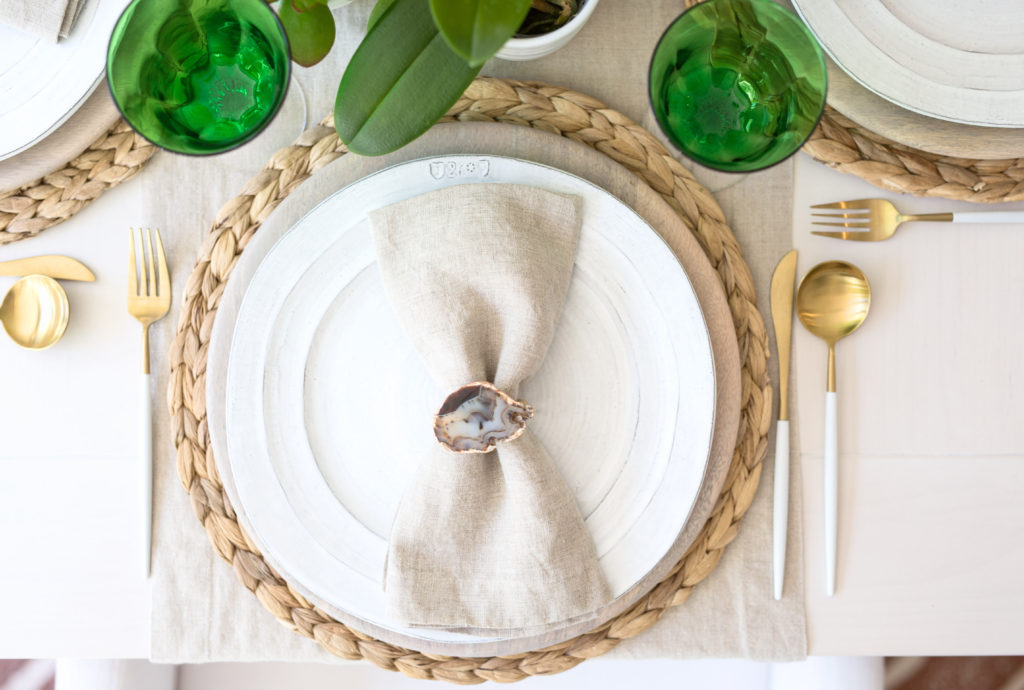 Shop the place setting here: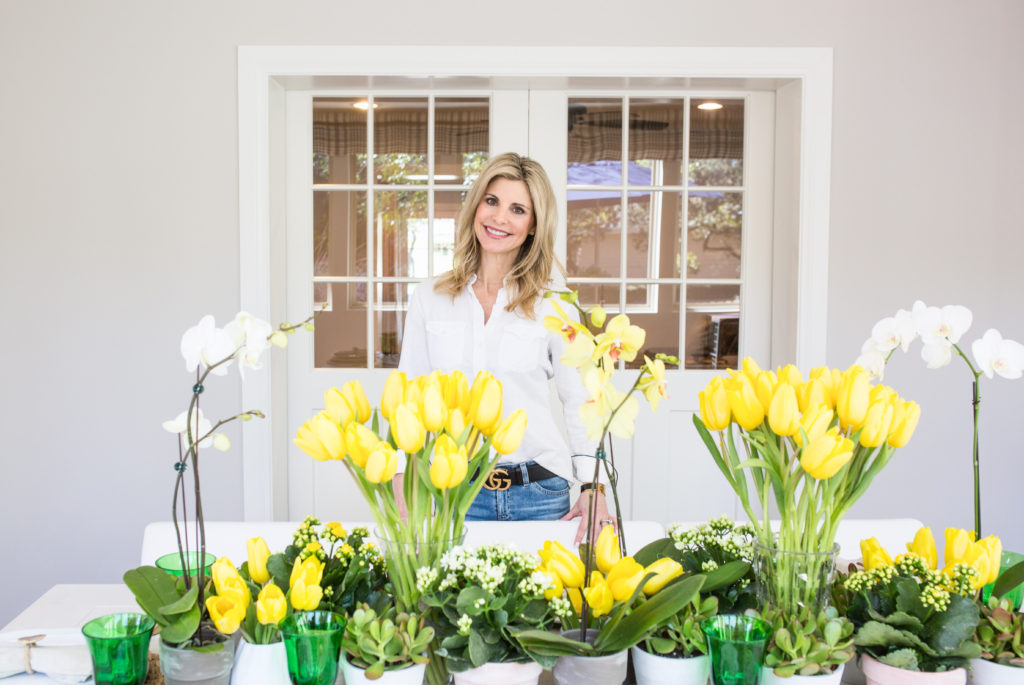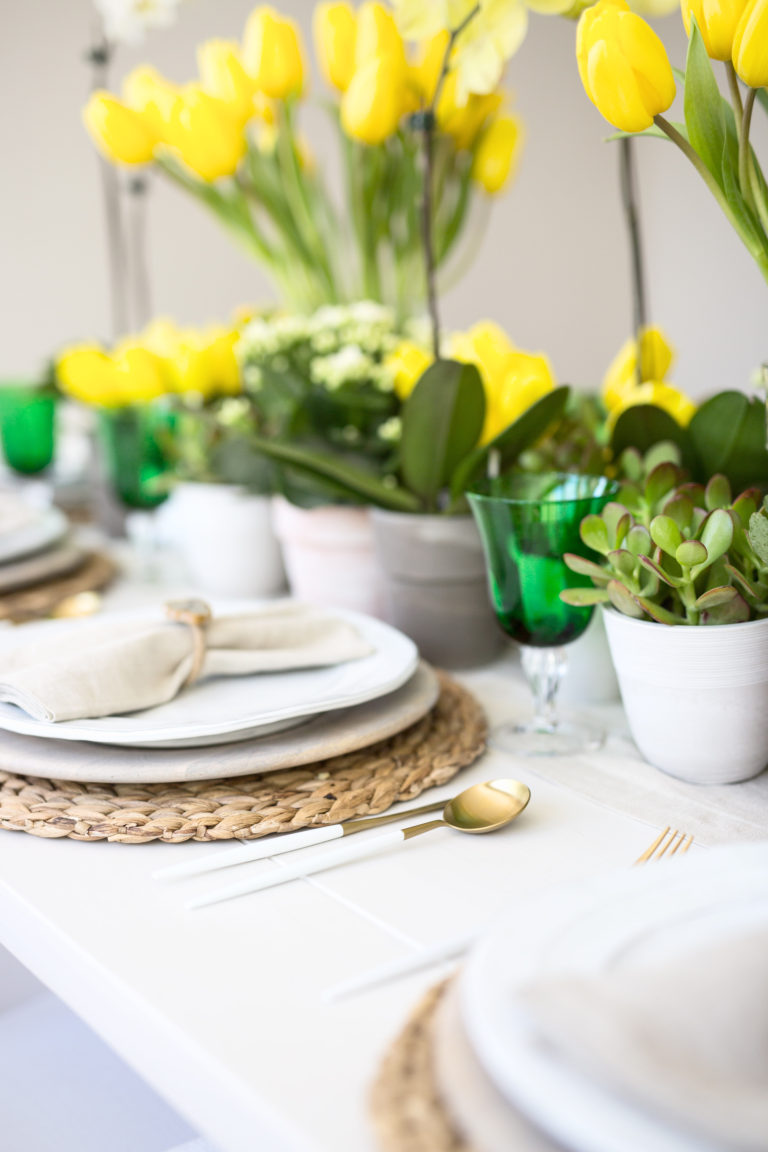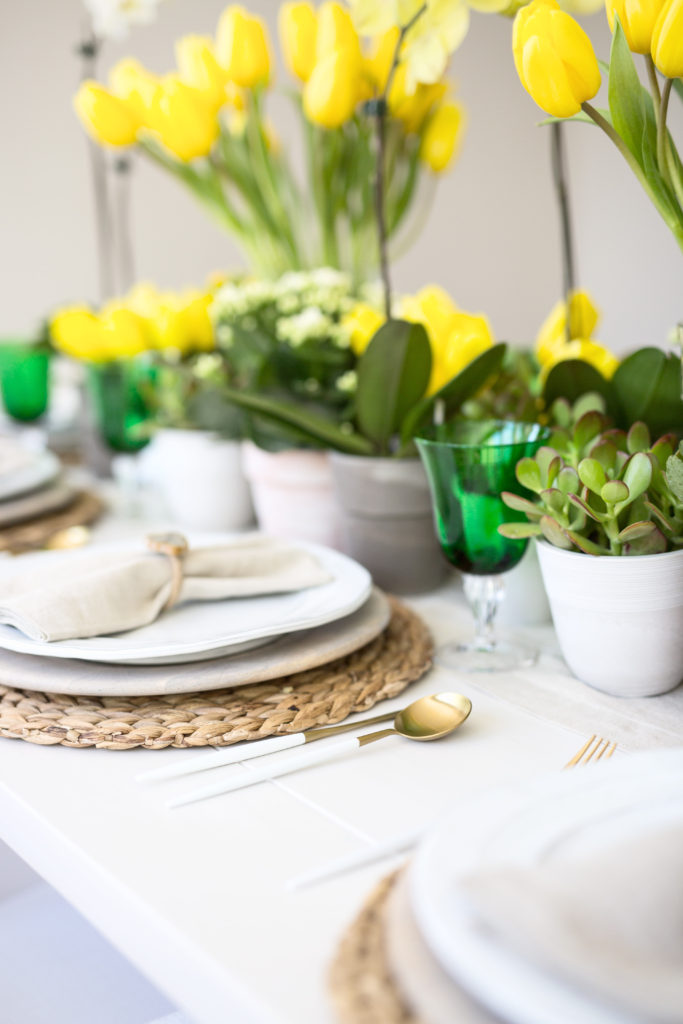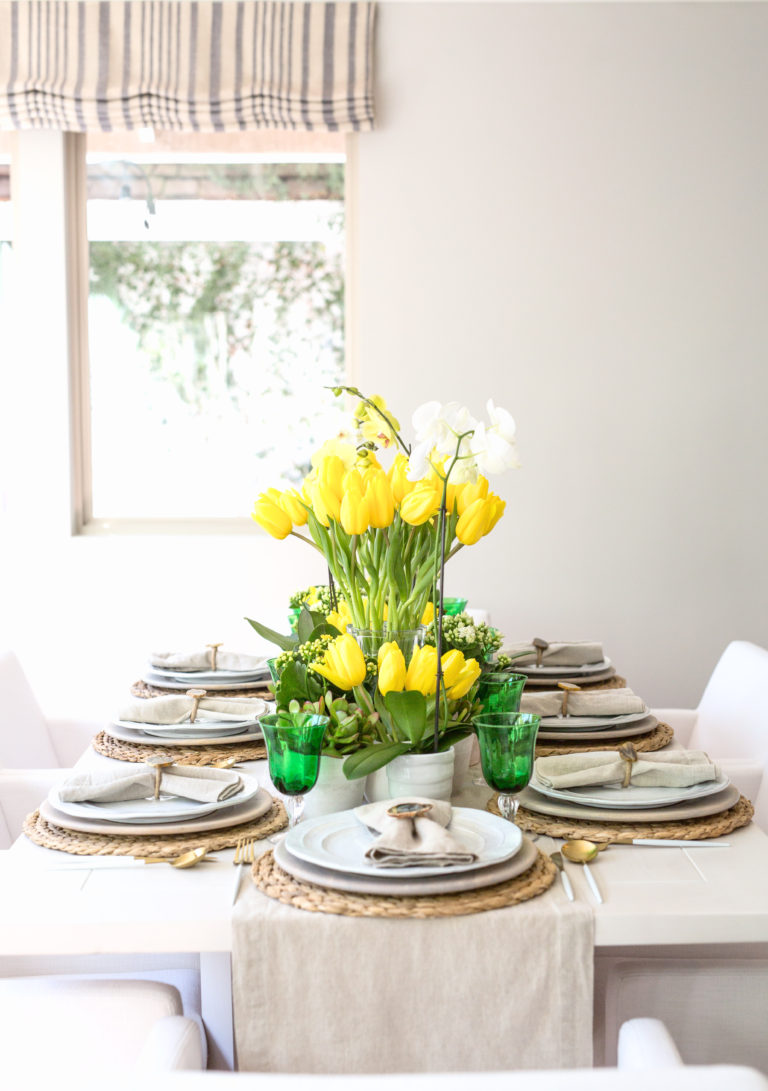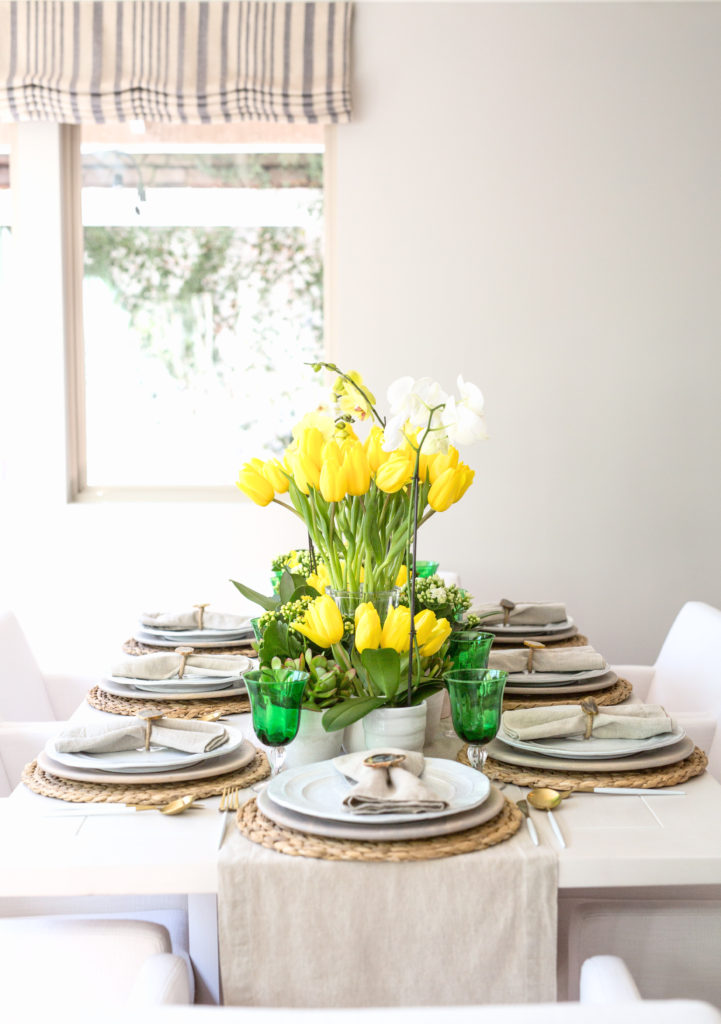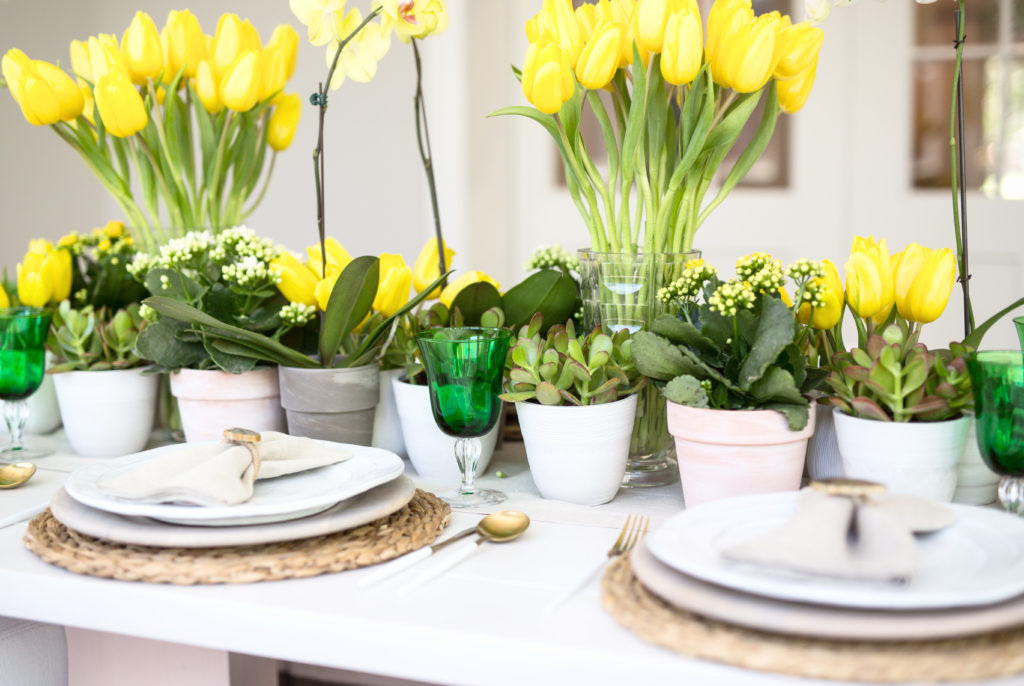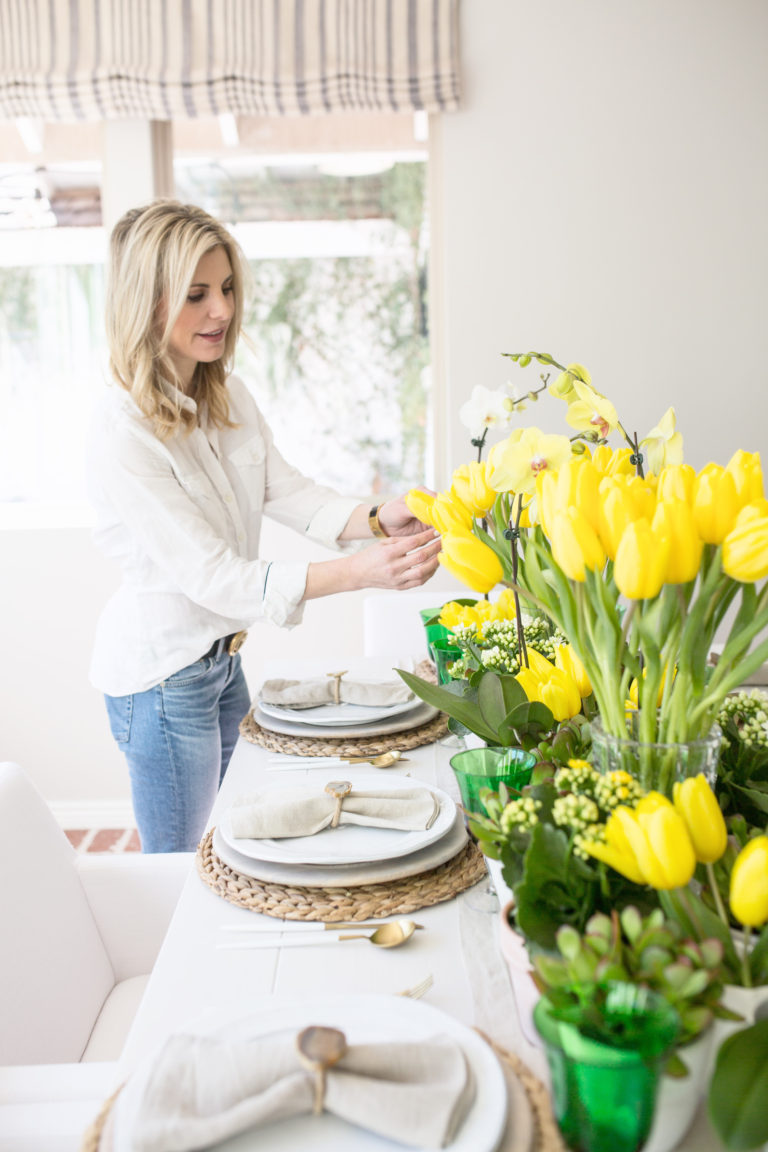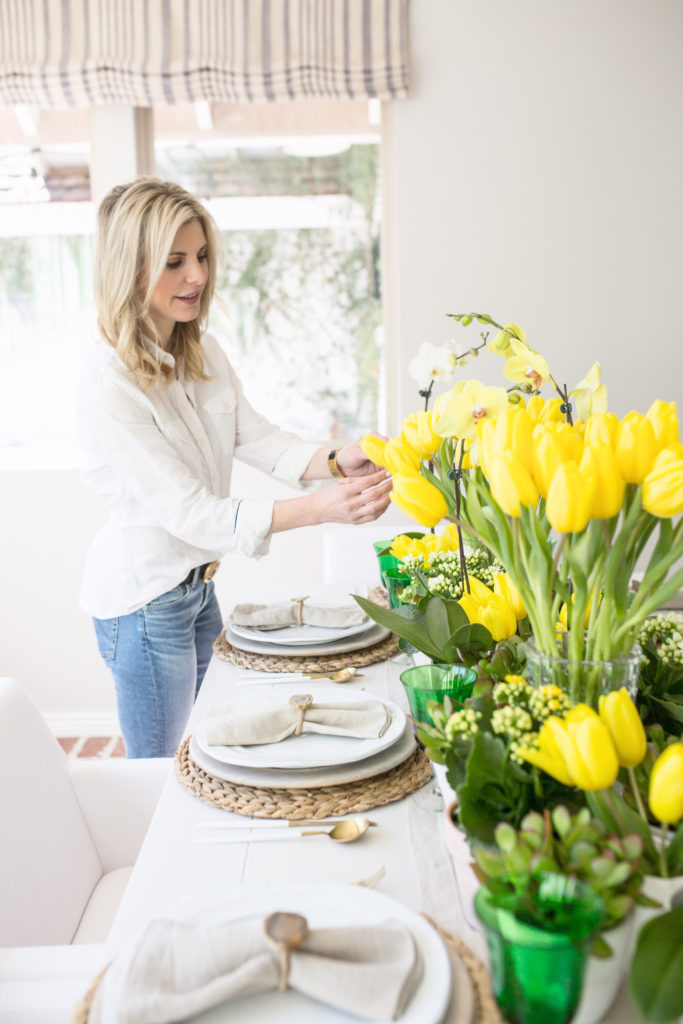 Don't worry if your flowers and pots aren't the same variety or type – this table goes to show you that you can mix and match. Variety is the spice of life!
I also love to repurpose flowers throughout my house after I've used them on a table. Here's my Spring Home Tour post that shows how I've done it.
Hope you've enjoyed this dose of sunshine to inspire your next yellow tulip table!
Lory