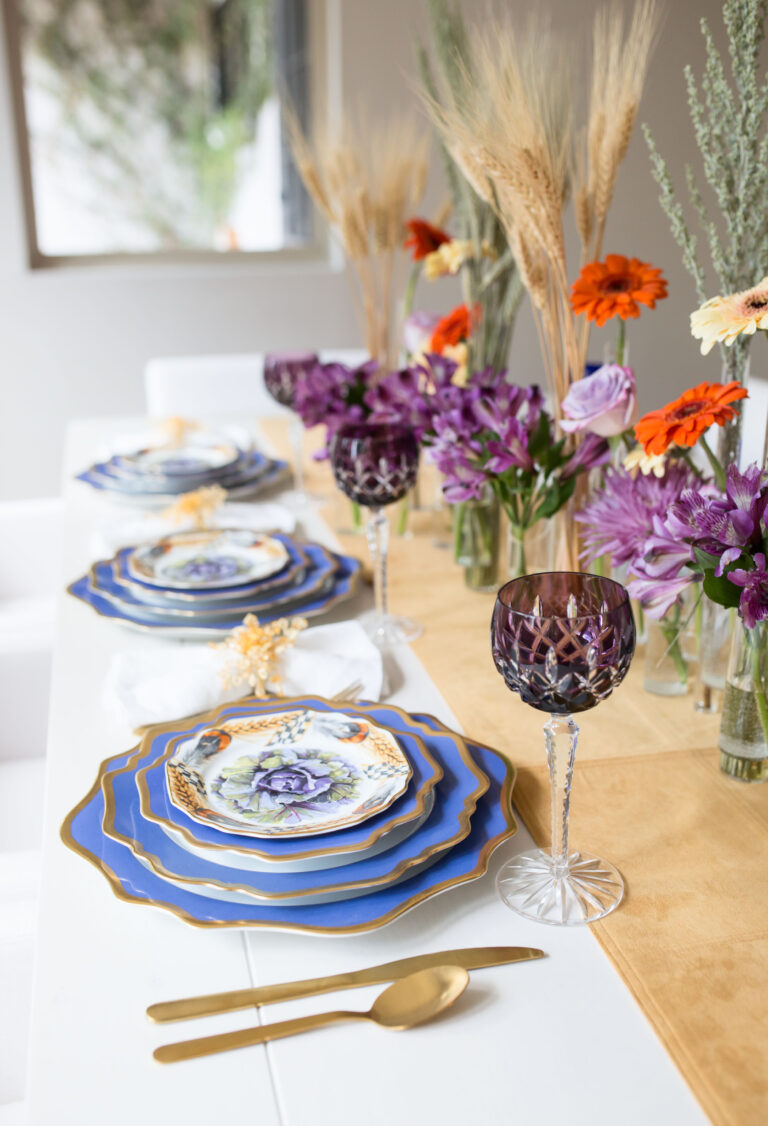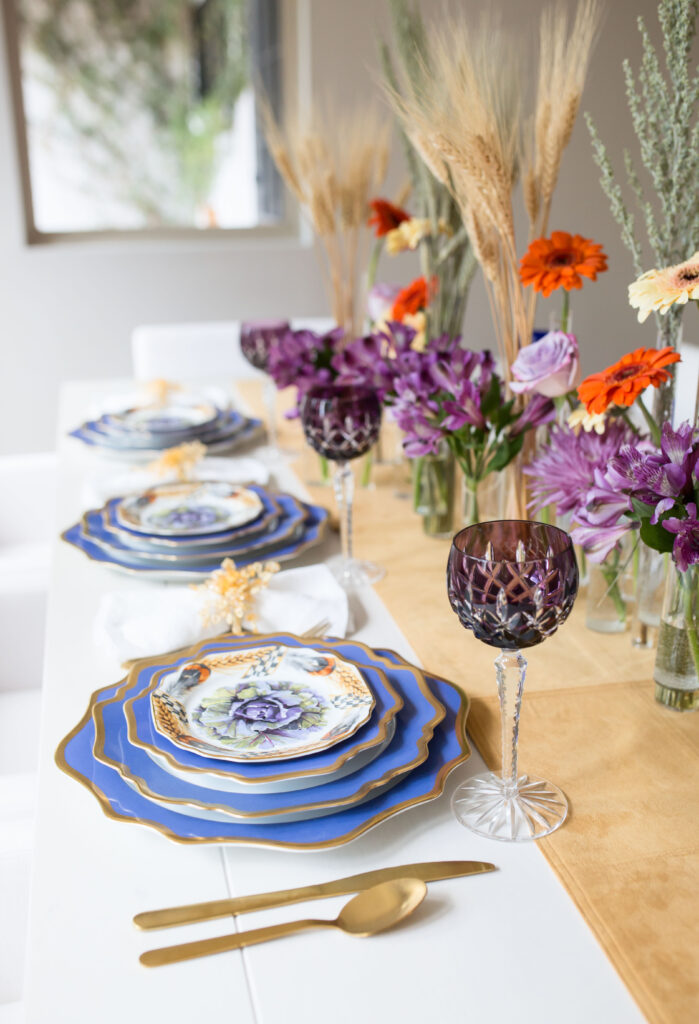 For me, a table setting is really a way to express my creativity and invoke a certain mood or vibe – and I love that I get to share this creative outlet with my family and friends as they are almost always the recipients of my artistic pursuits. This is especially evident during the holidays, where it's not uncommon for me to set a few tables each week during the busy season. Read on for my purple Thanksgiving table with a touch of gold and glam!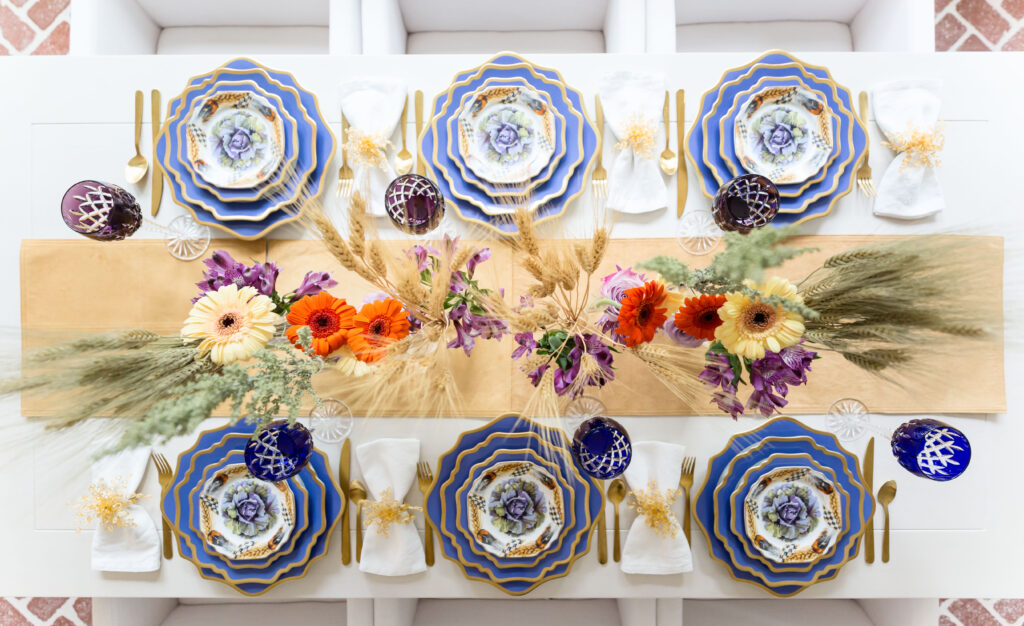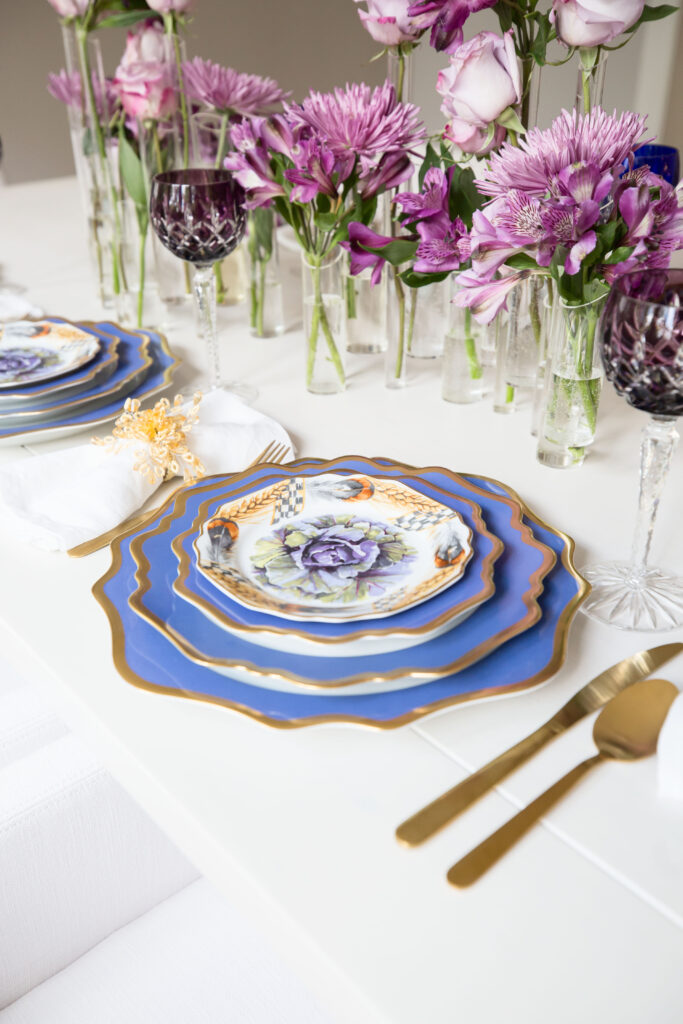 Shop the place setting here:



Inspiration for my tables, menus and party themes come from many places. Sometimes it's a commercial, sometimes it's a trip to the mall, sometimes it's simply what nature provides everyday for my canvas. This year, what inspired my purple Thanksgiving table this year was a flower vase.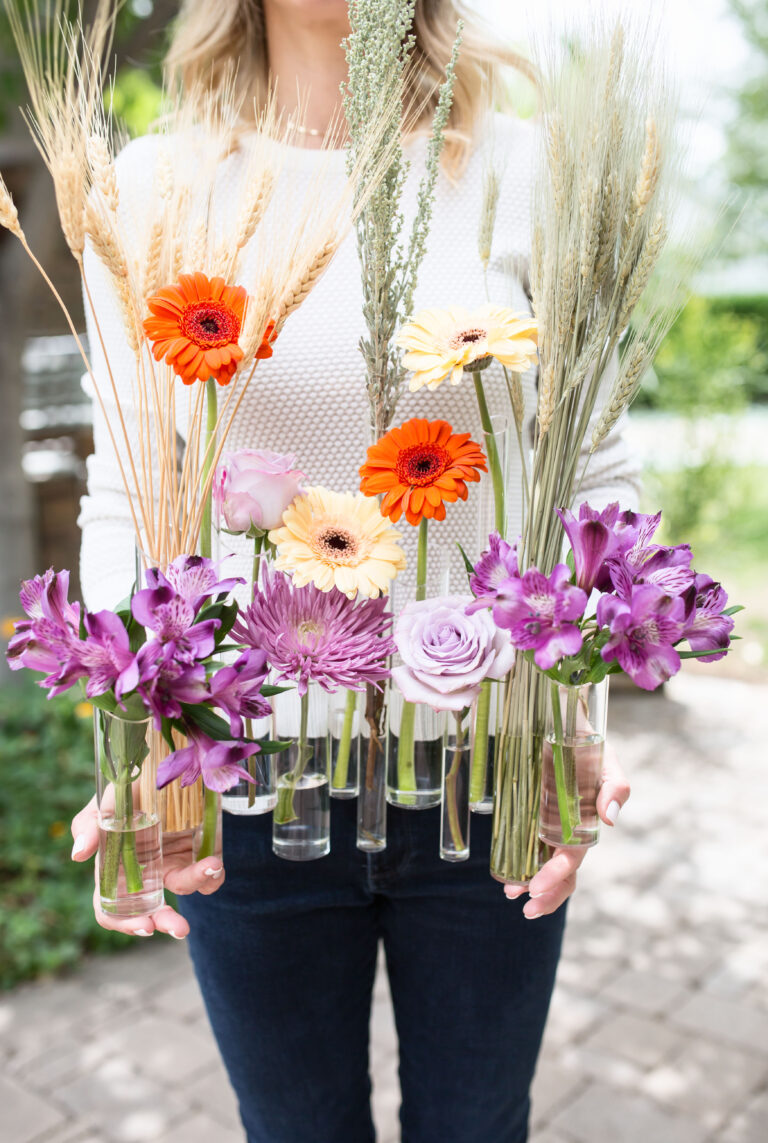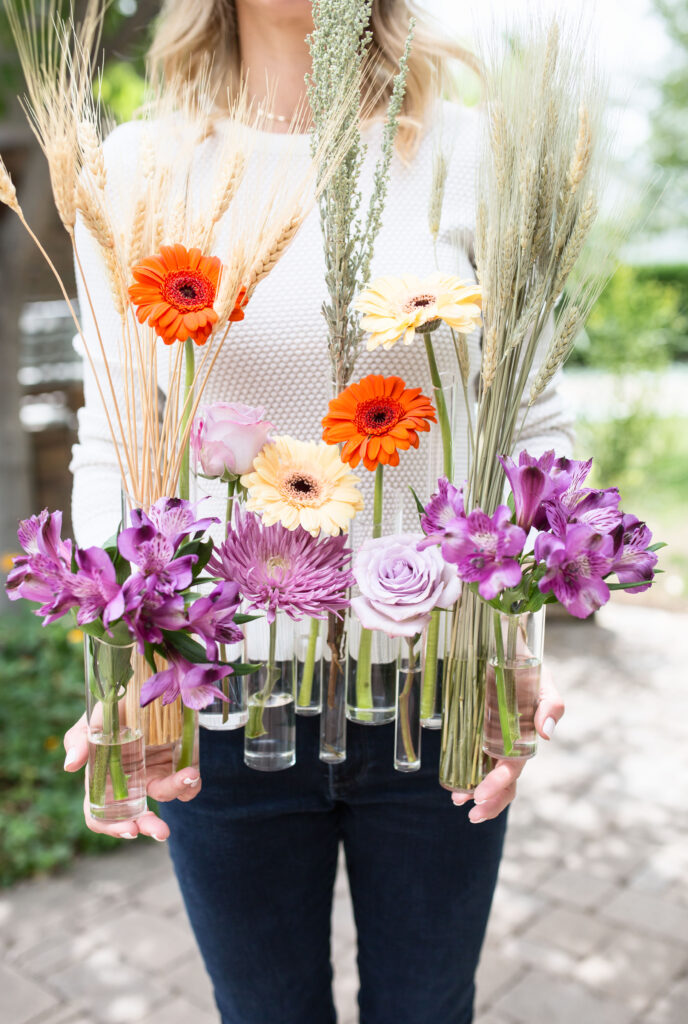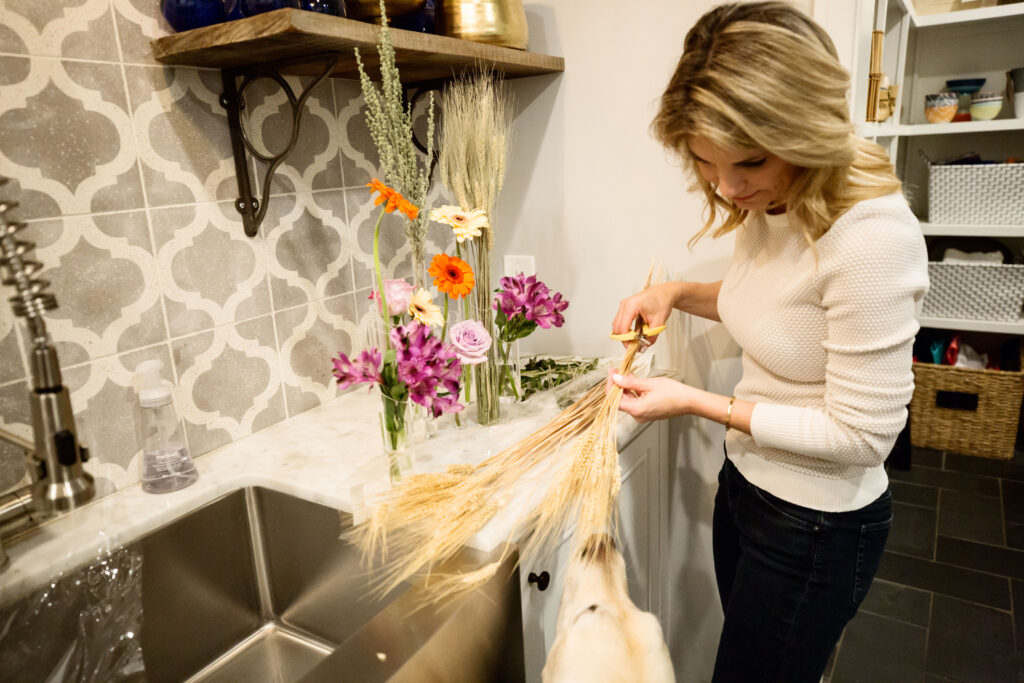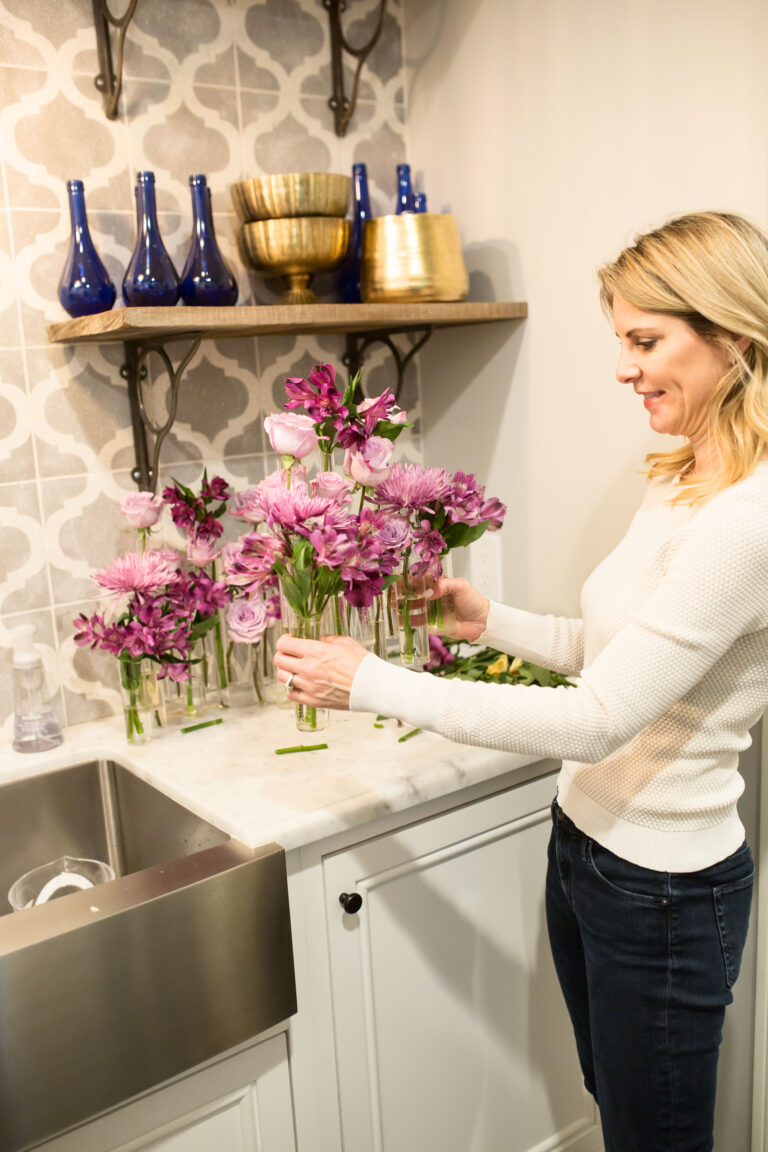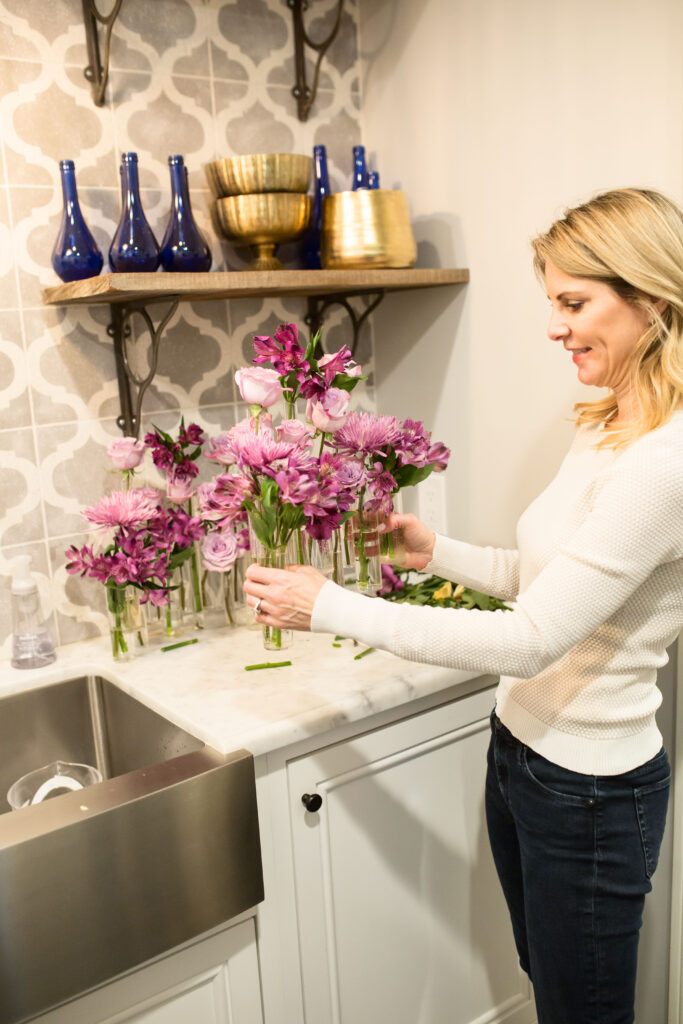 Tassels Home Decor, a company that makes acrylic tabletop items, reached out and asked if I would like to try any of their products. I had seen their items before and was dying to get my hands on something of theirs, so you can imagine my excitement when I got their offer.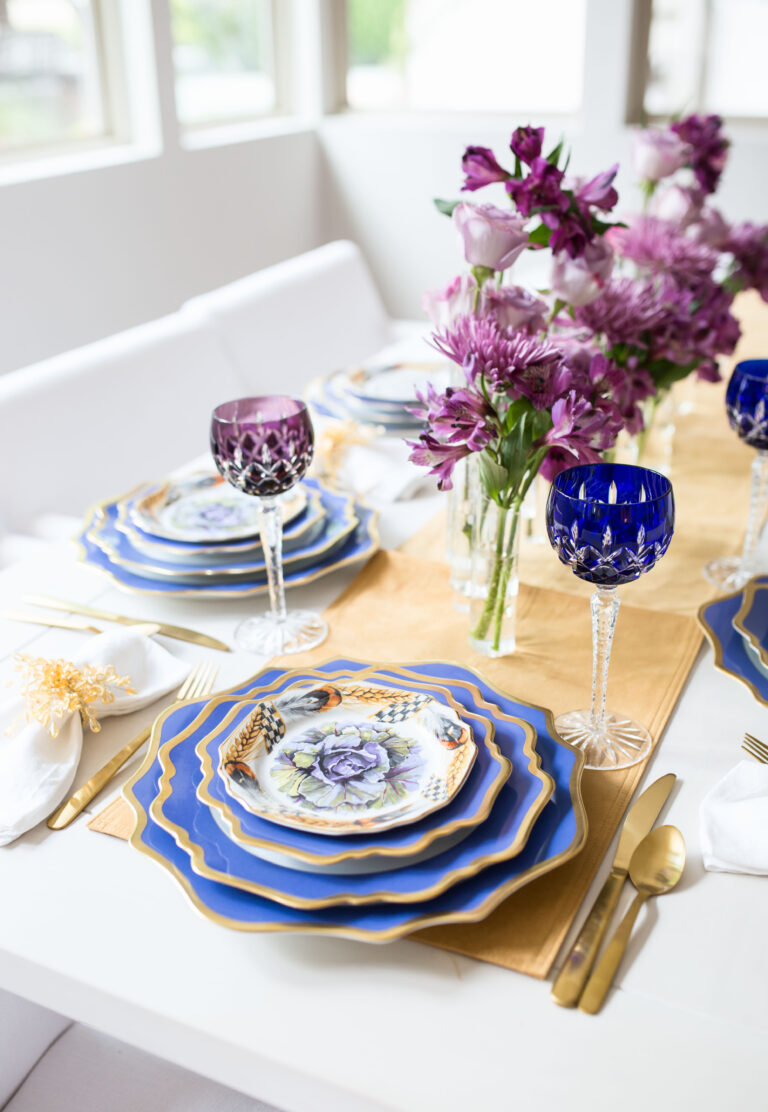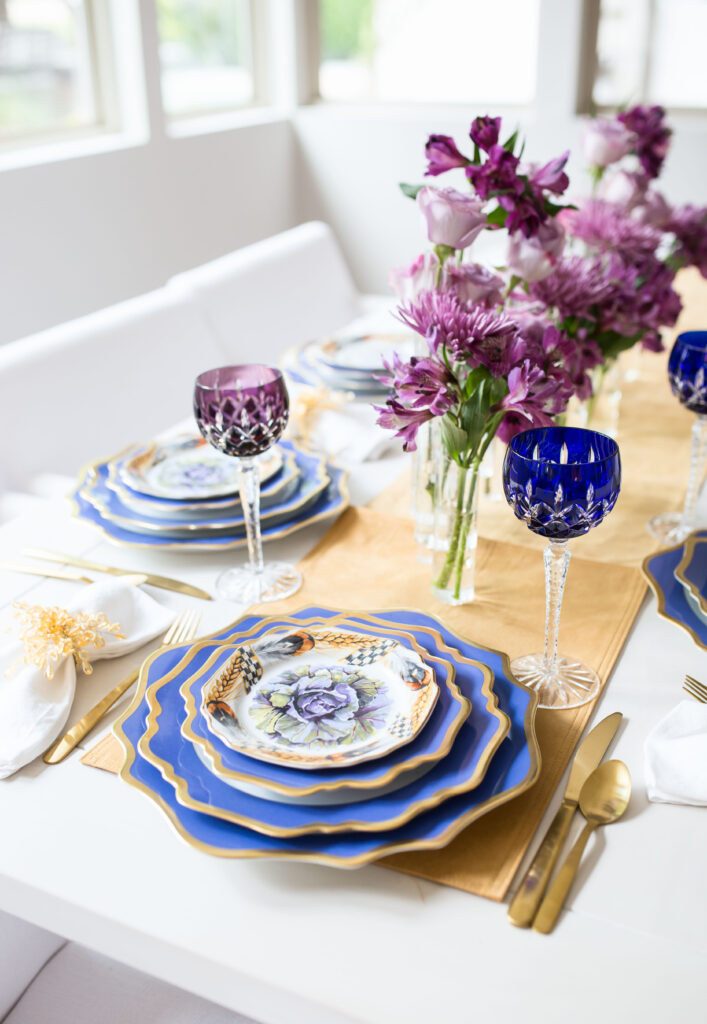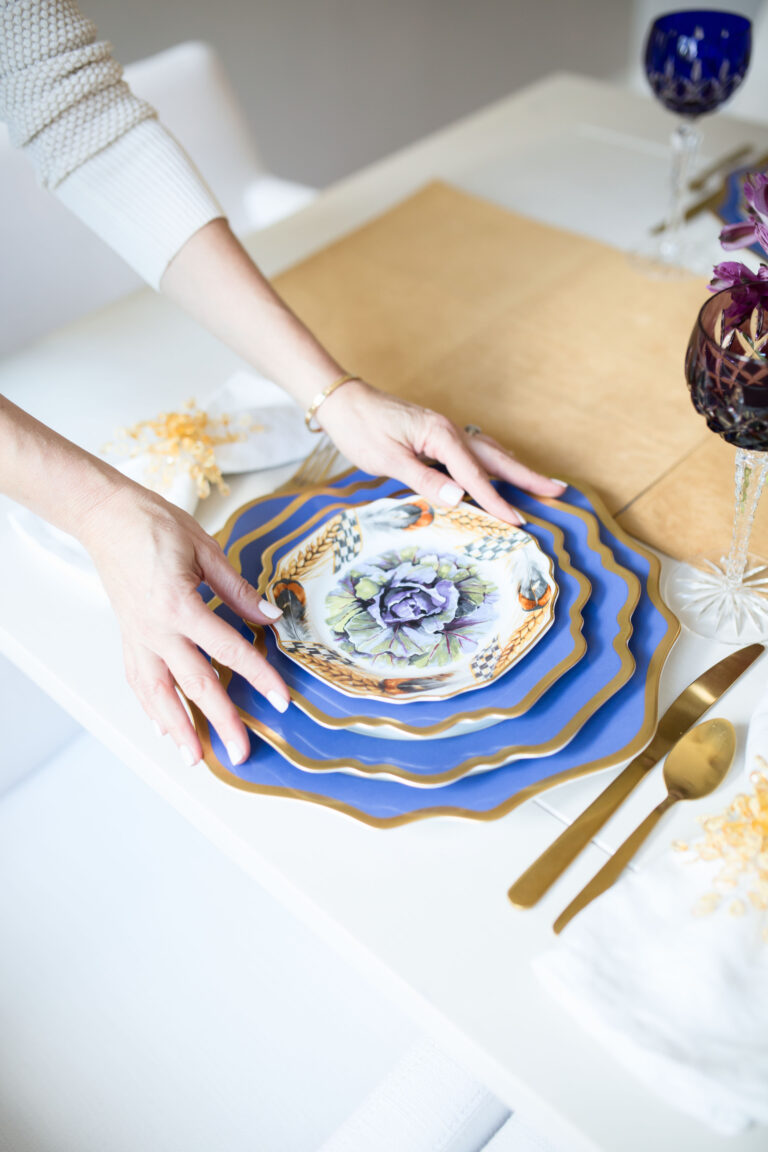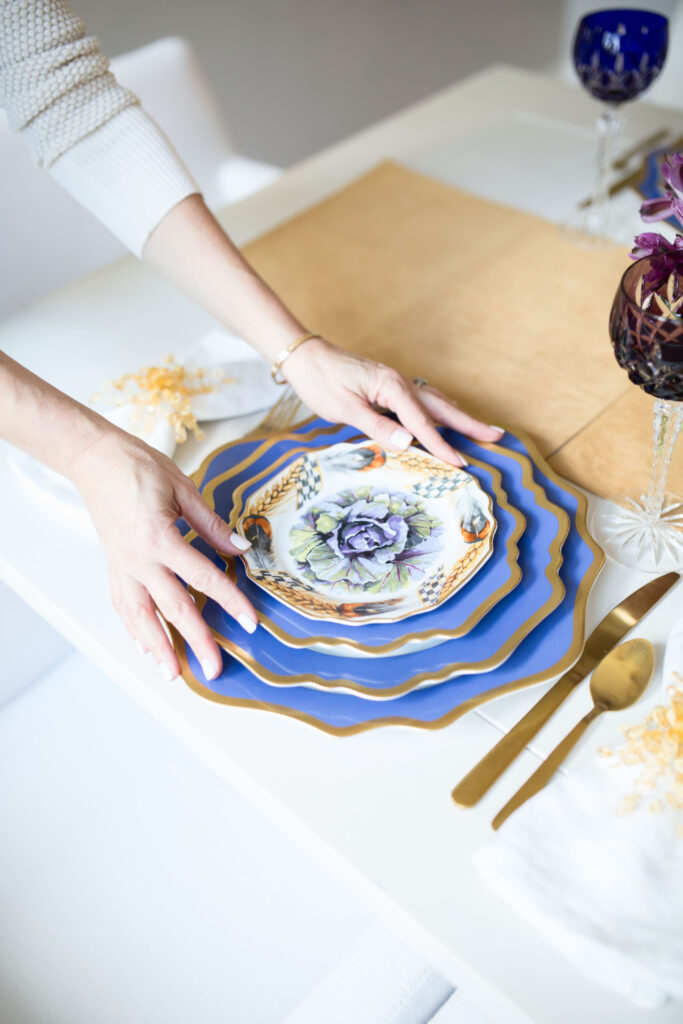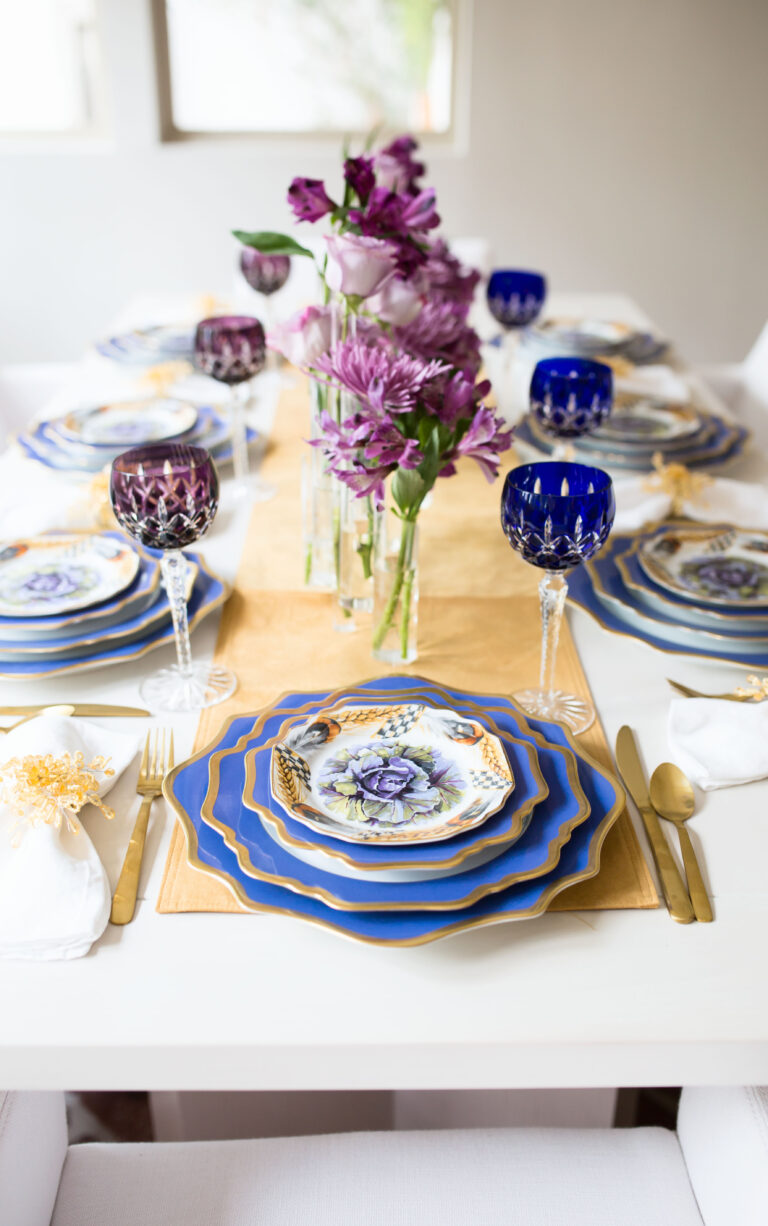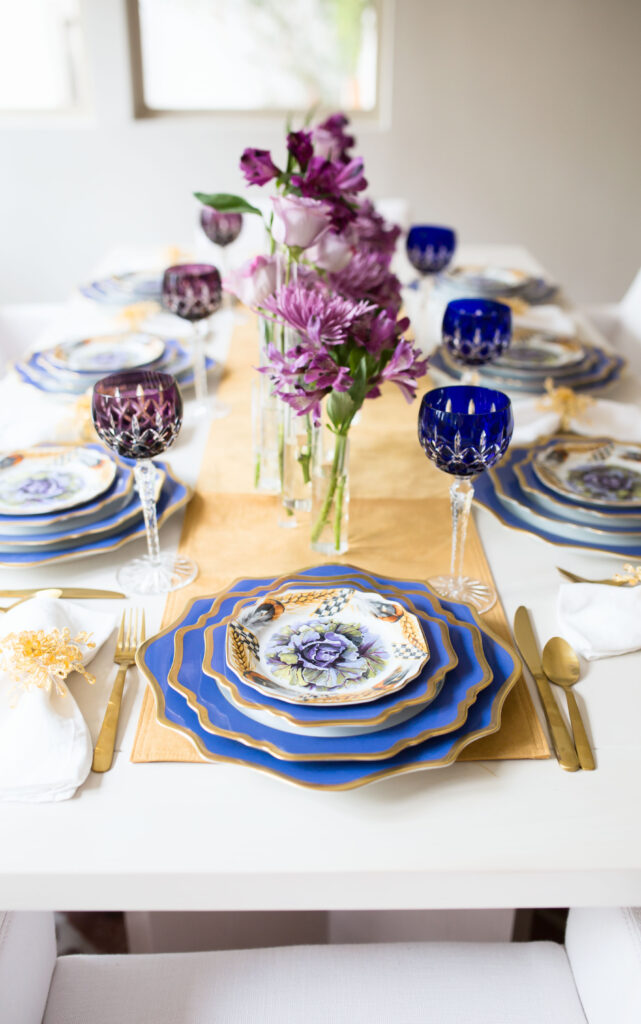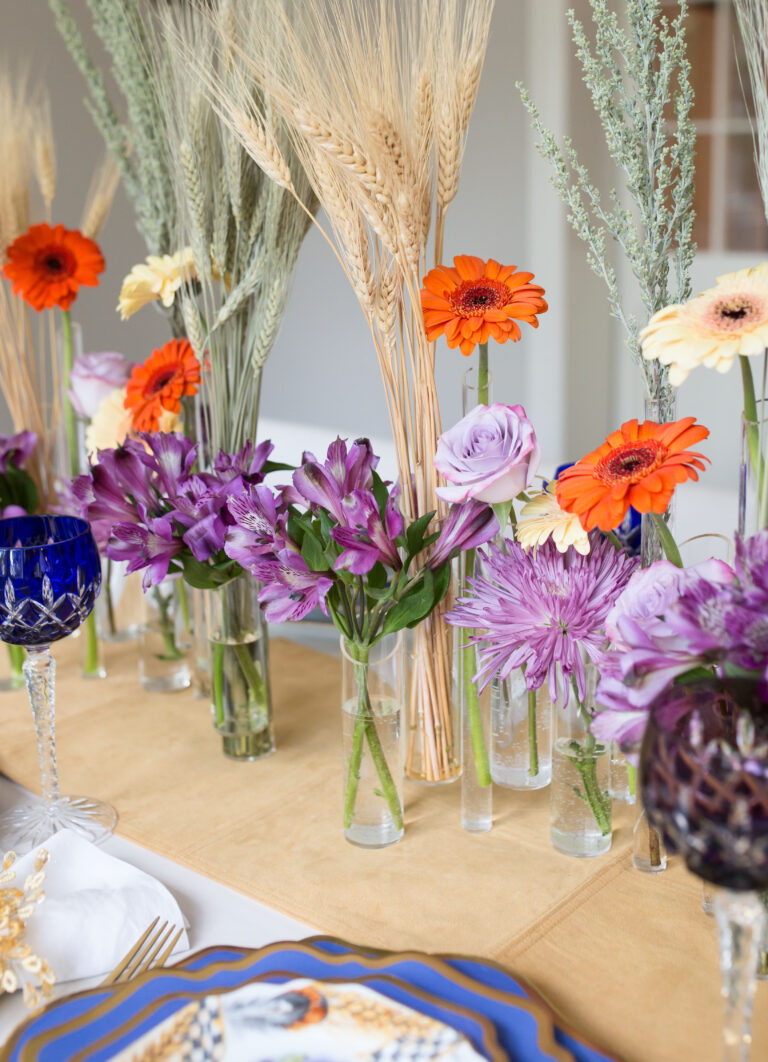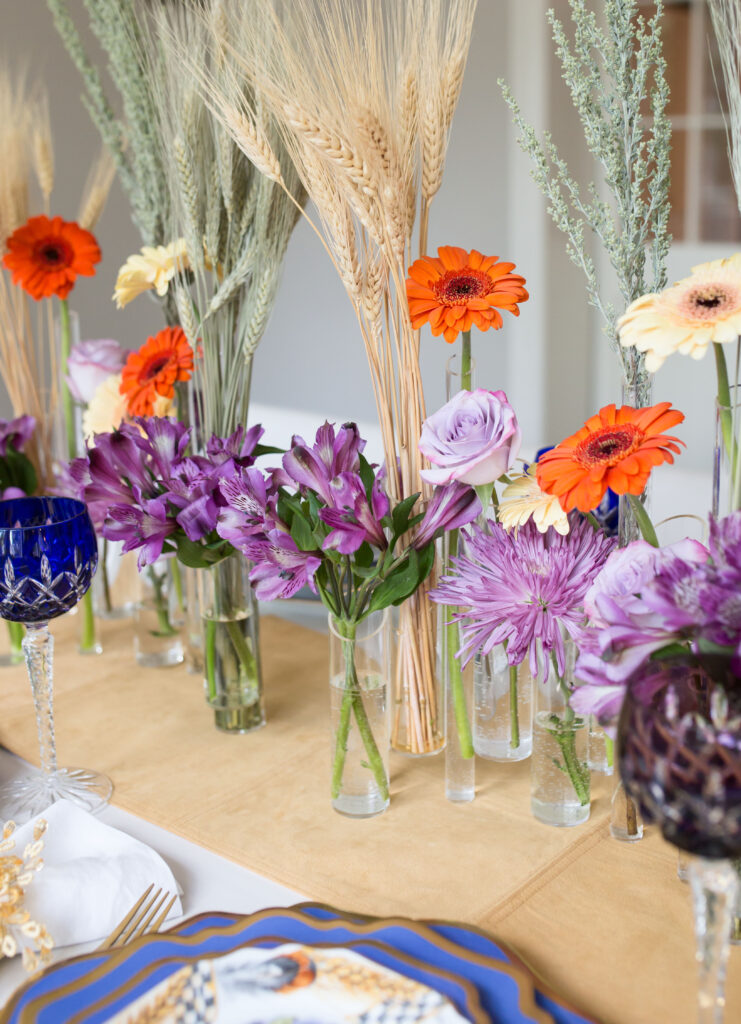 For a peek of a past Thanksgiving table, click here: Unexpected Thanksgiving Decor: Neutral is the New Orange.