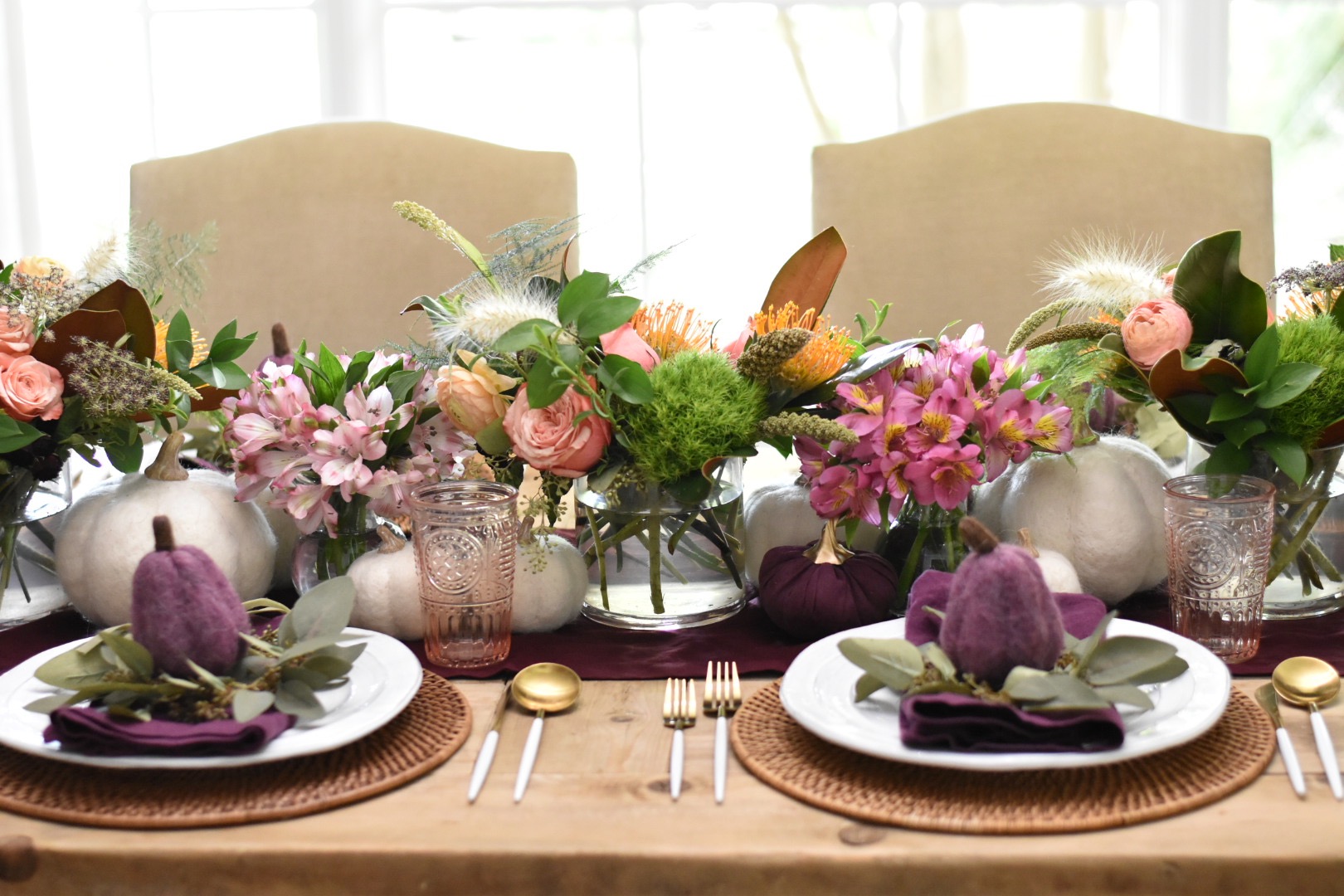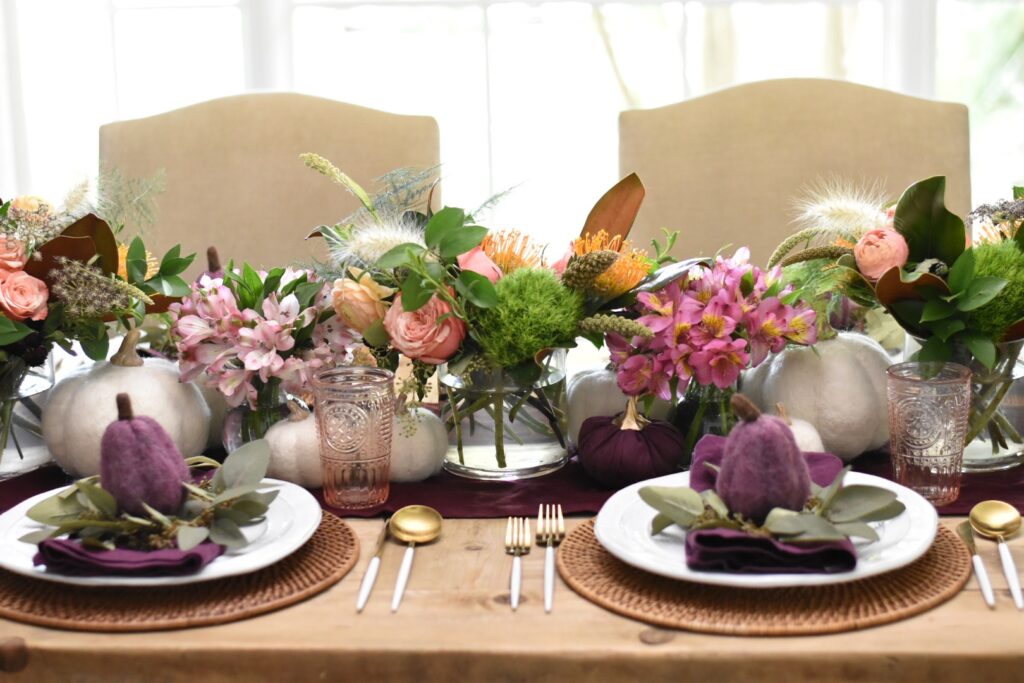 Can you believe that Thanksgiving is only about 6 weeks away? Have you started planning your table decor yet? Maybe not, but for decor geeks like me, I'm always looking for ways to plan ahead and take one thing off my list so I can focus on what really matters: my guests. The inspiration for this purple table idea came to me when I strolled by the dollar section of Target and spotted these cute plum-hued felt pumpkins for, you guessed it, one dollar.
This year, of course, things may look a little different for most houses on Thanksgiving, but one thing is for sure: we can celebrate being together – so why not spend a little extra time on the table so that no one feels anything is missing. Here's how I did mine: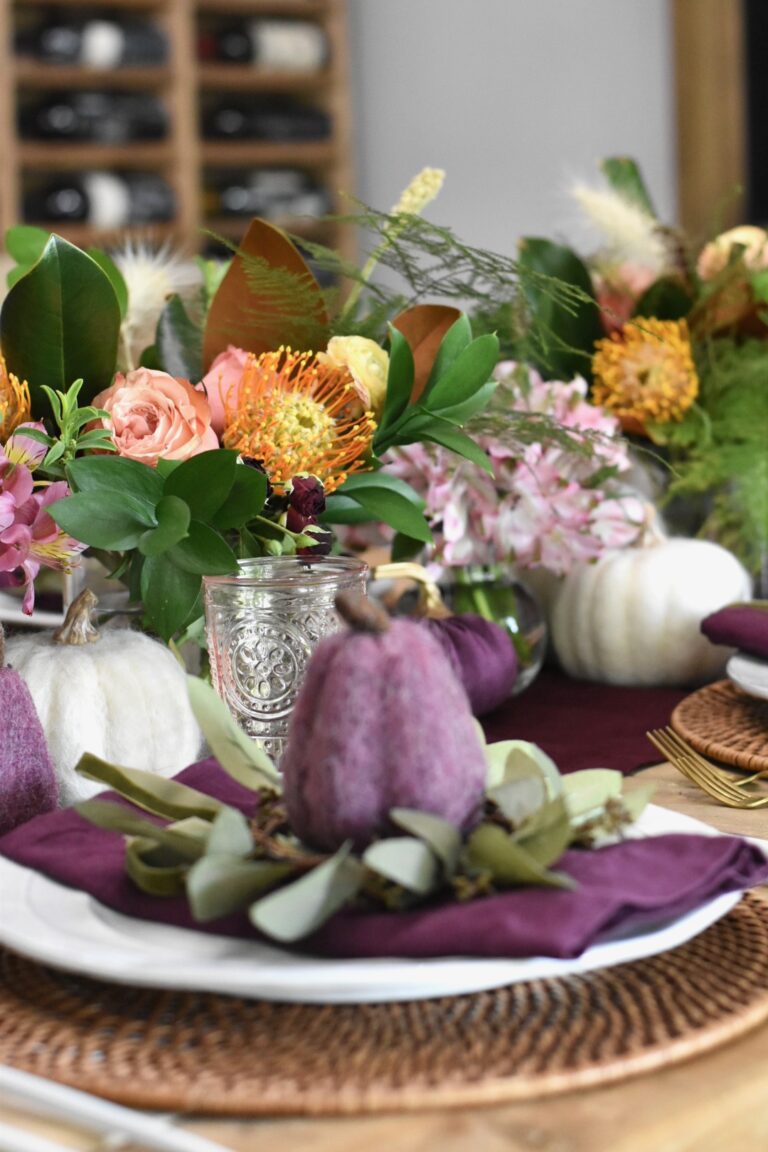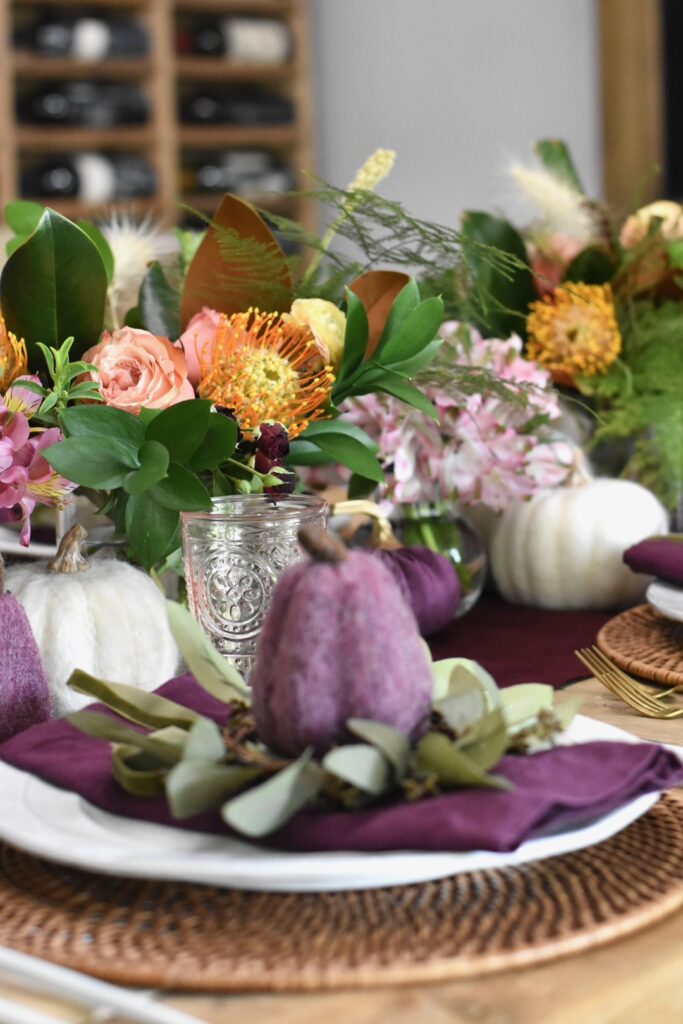 Shop the table setting here: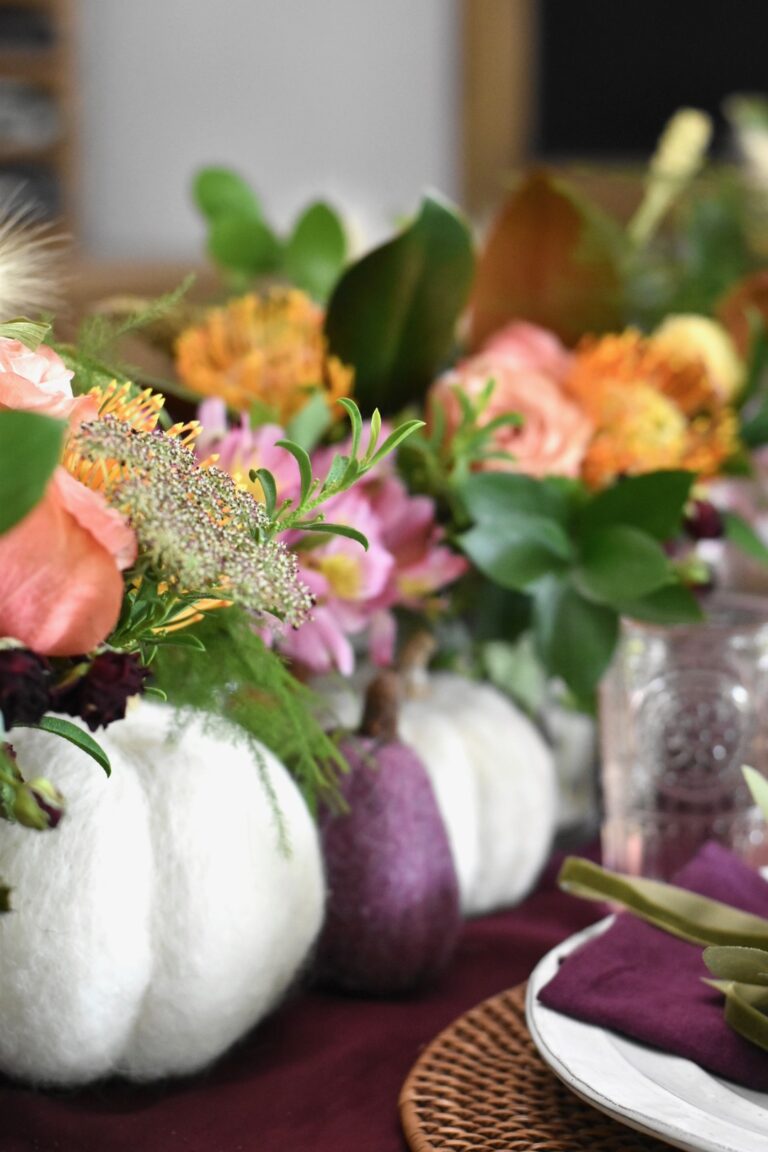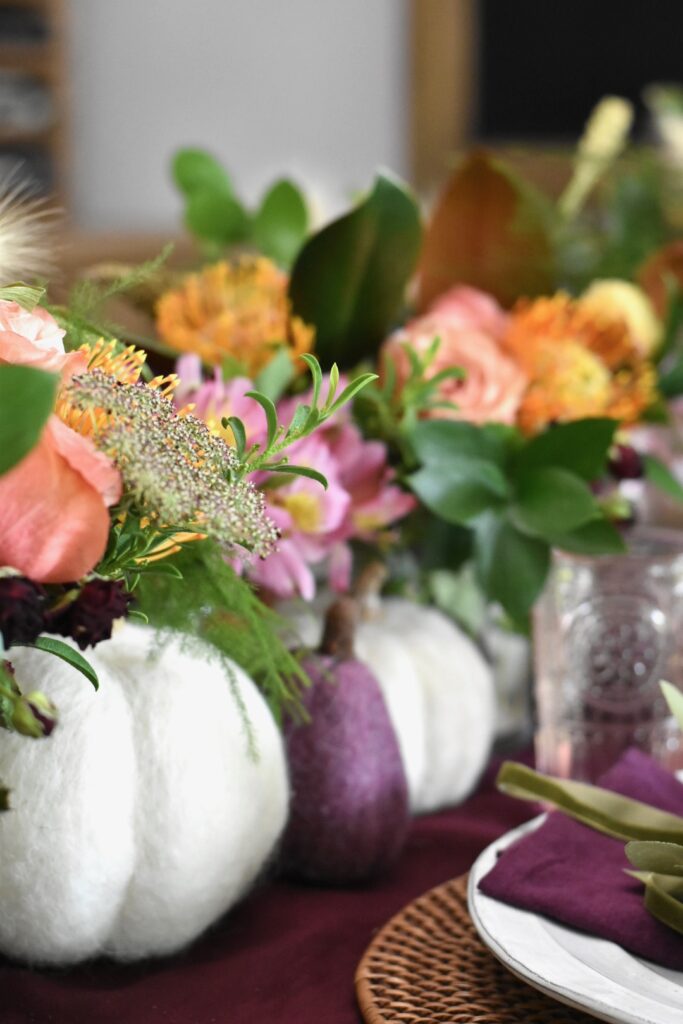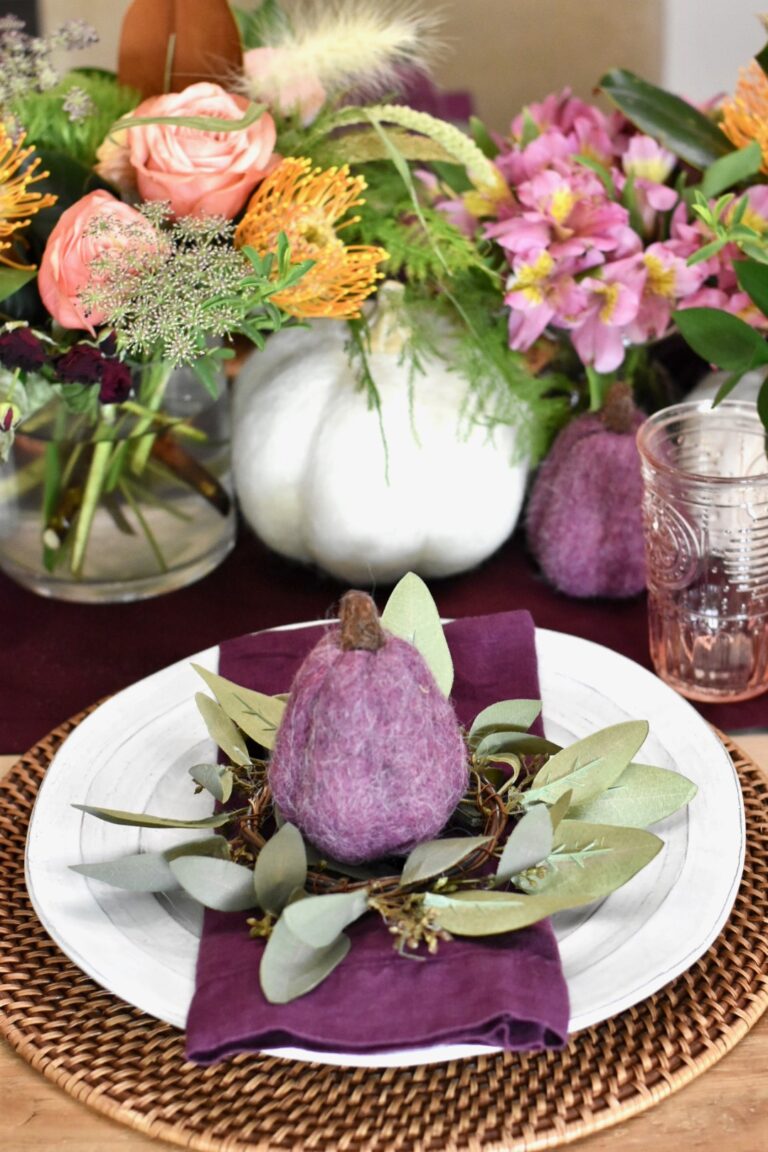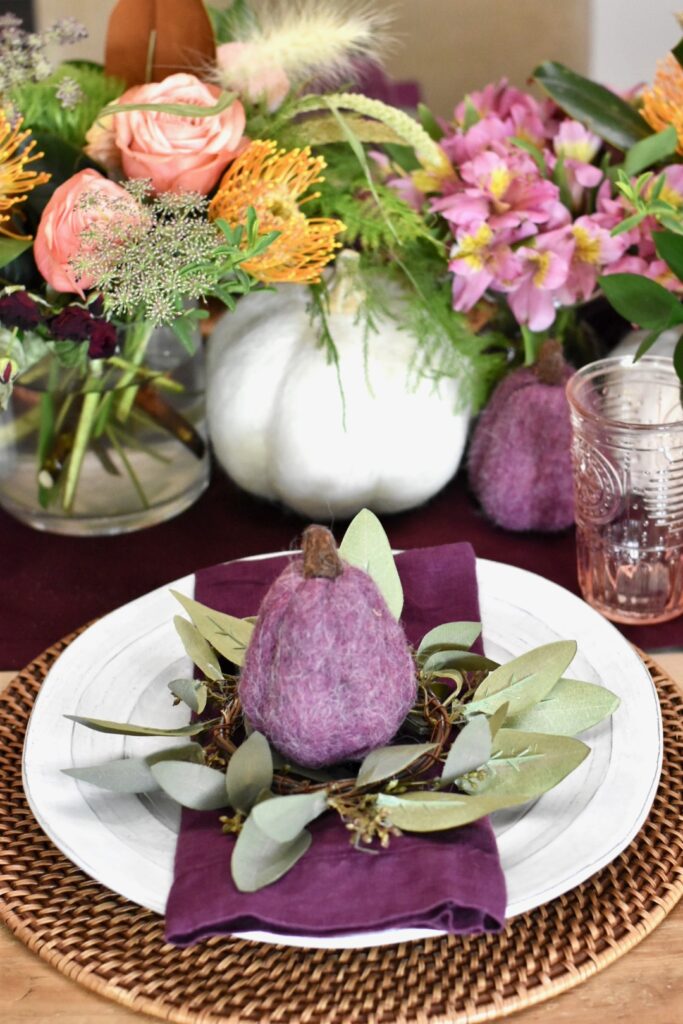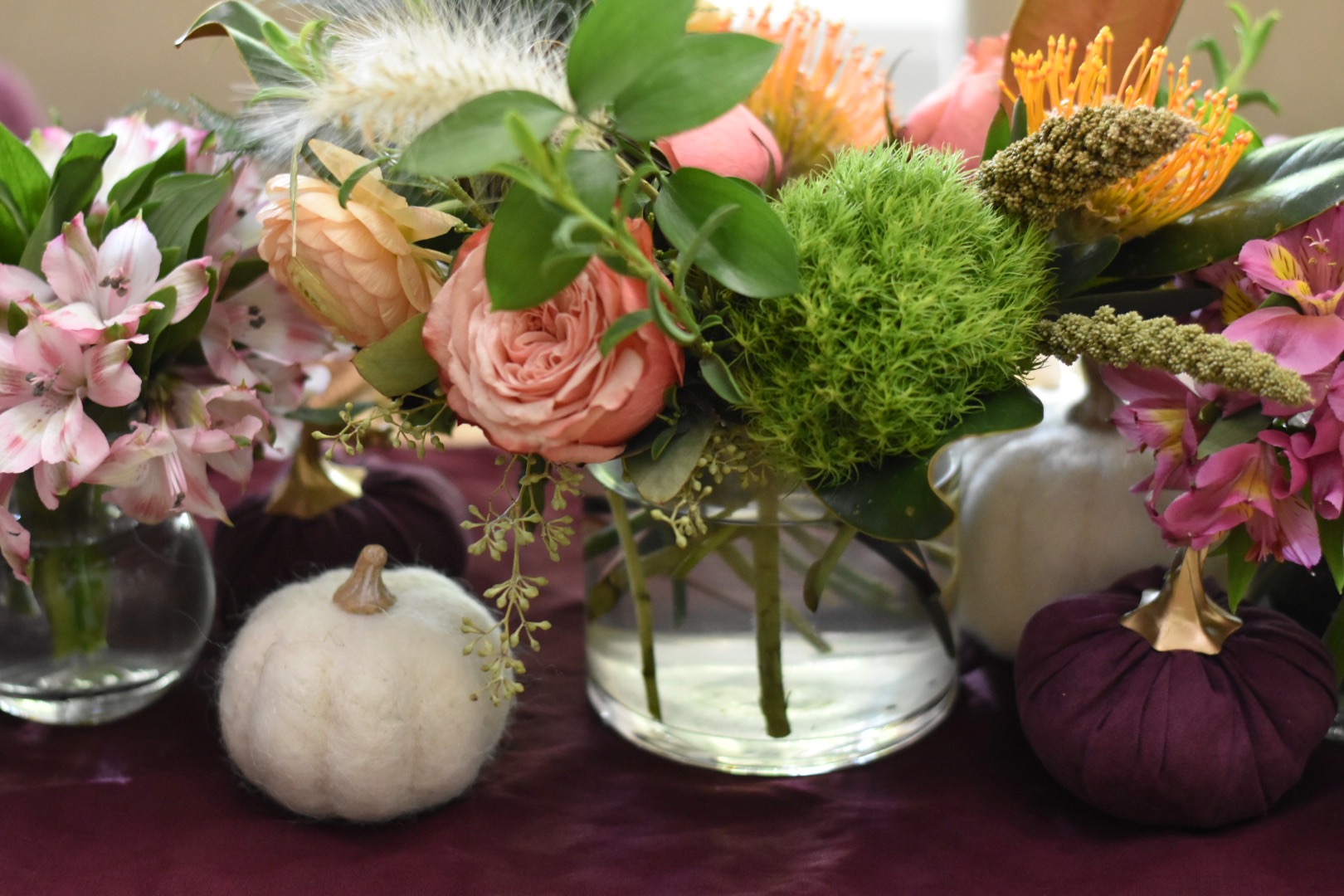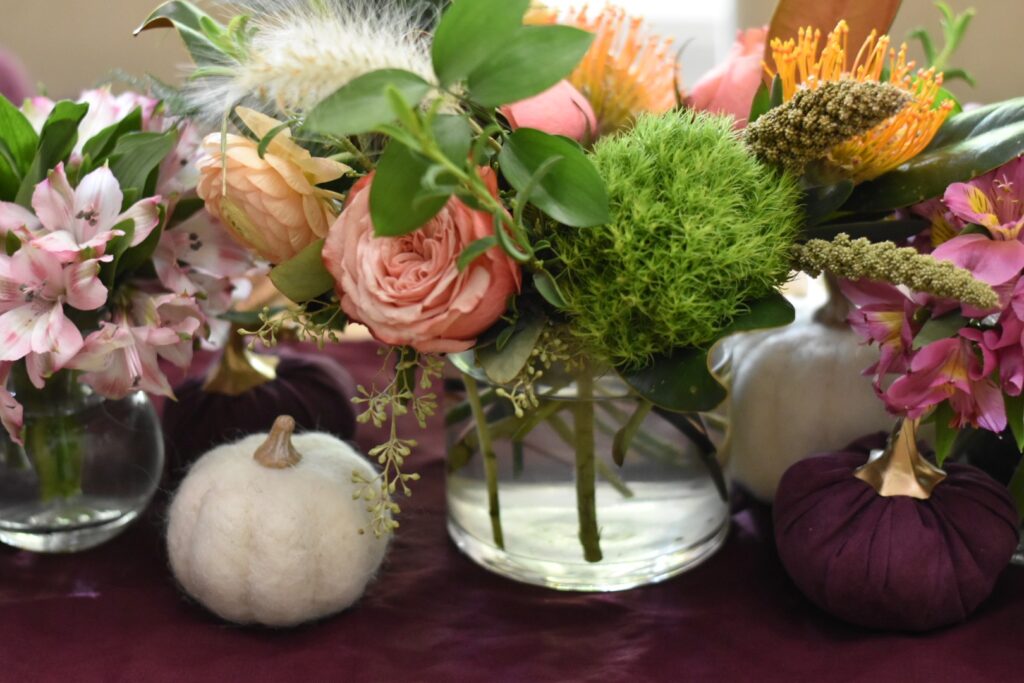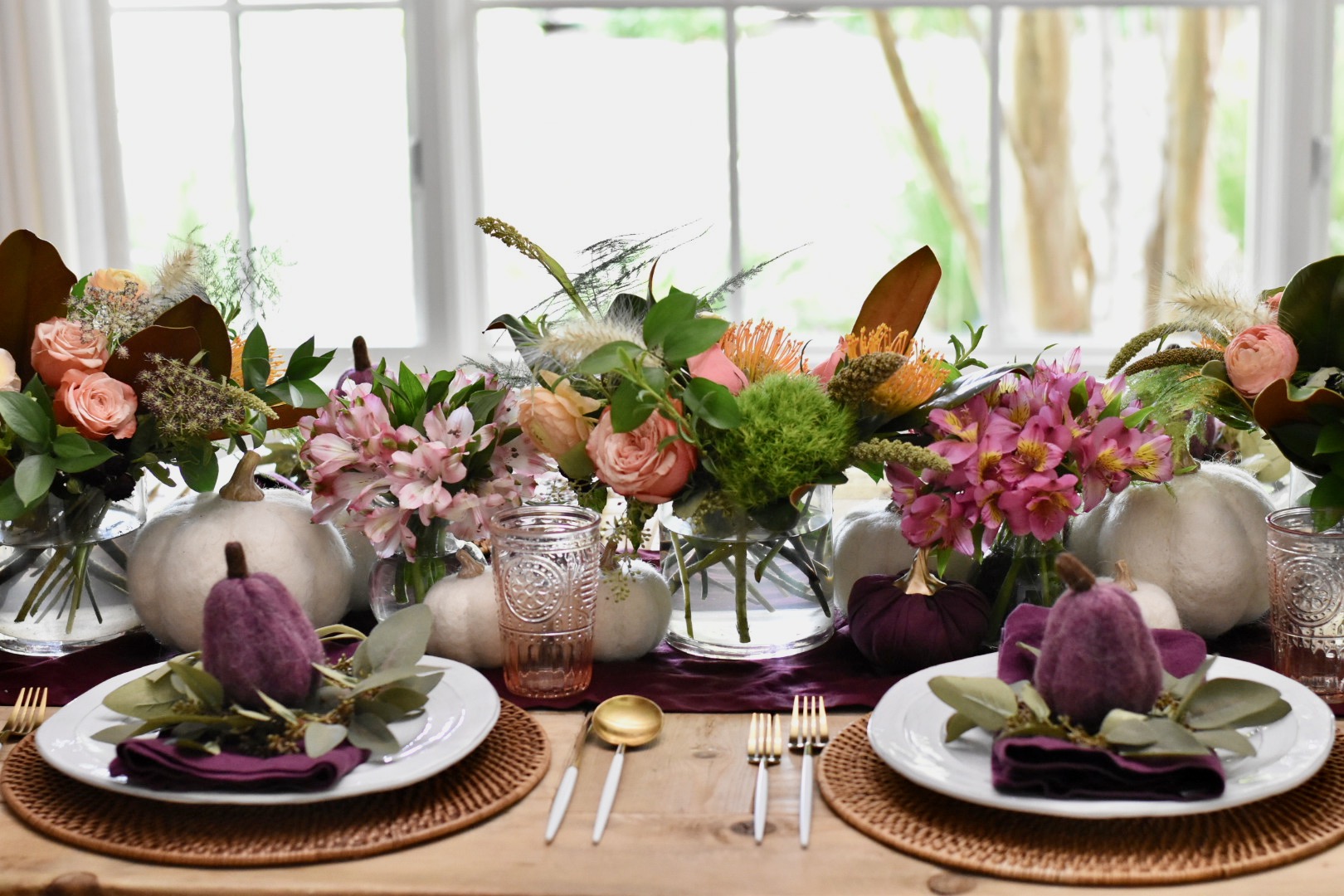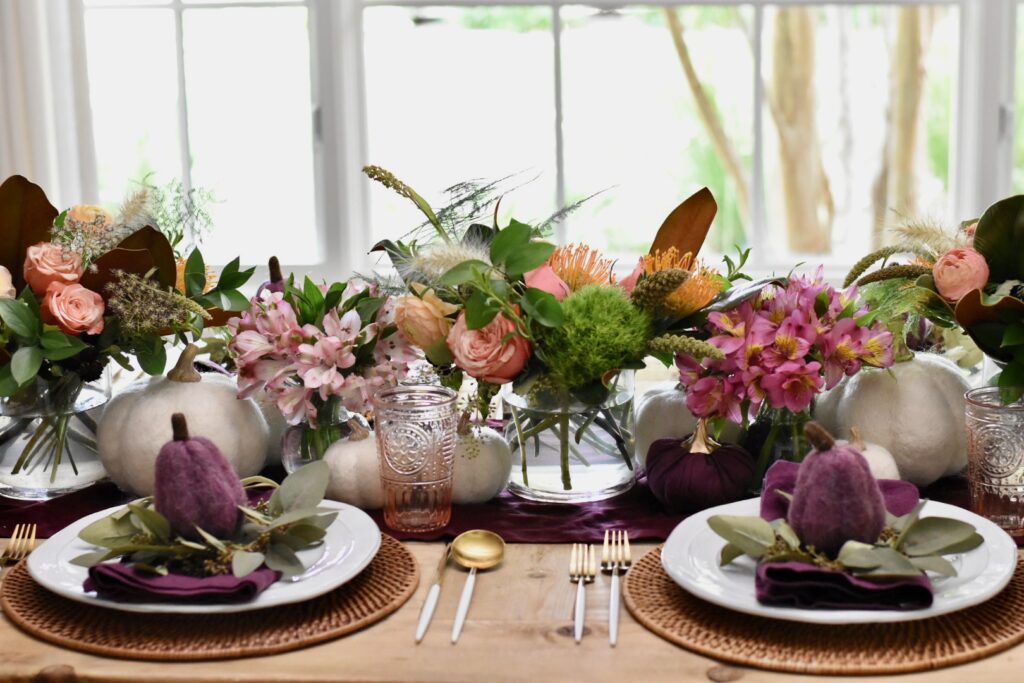 I hope you enjoyed seeing how I used purple pumpkins (thanks Target!) mixed in with bathing table runner and napkins to create a harmonious Thanksgiving table.
For a completely different take on a Thanksgiving table, but one that also utilizes purple hues with wheat stalks, check out my post here!
Thanks for visiting!