It took almost 5 months to build, from start to finish, but once it was complete, our pool house was ready to be used and loved! While the actual construction of it was fun to watch, it was the interior design of our pool house that made it a reality for me. Drawing inspiration from countless photos on Pinterest of other pool houses, I enlisted the help of my designer, Susan Rose of Willows Design, to bring my vision to life. This is where I always use the interior design pros to deliver what I want – they have the resources and know-how to get the job done right and on time! If the decorating were up to me, it would take forever, so I needed someone to help me make those decisions and narrow down choices for me.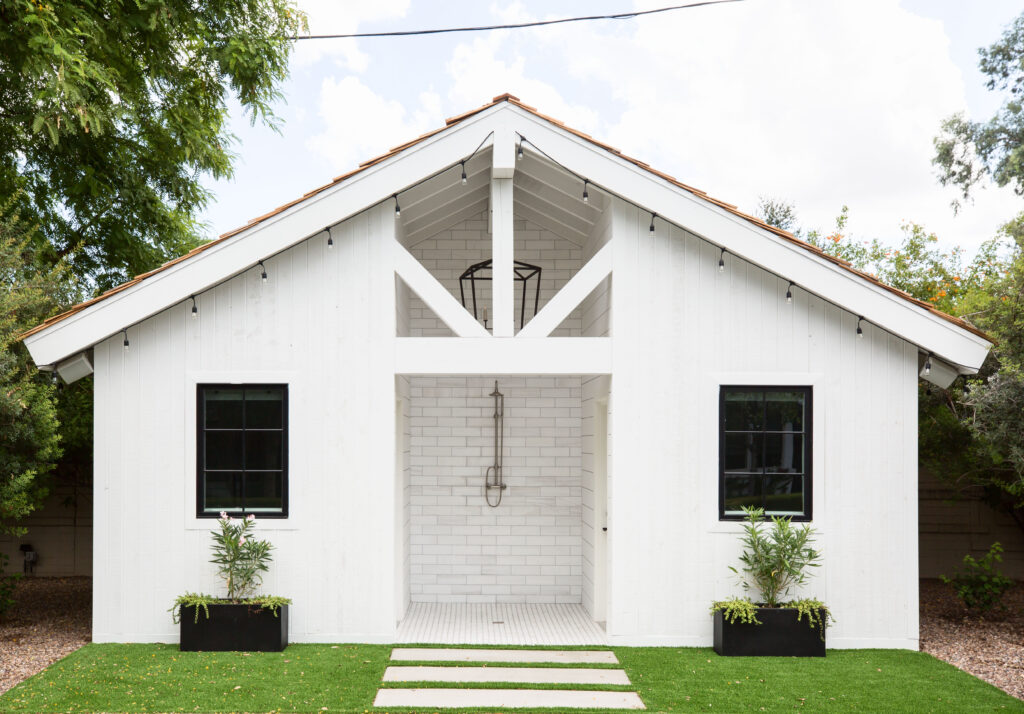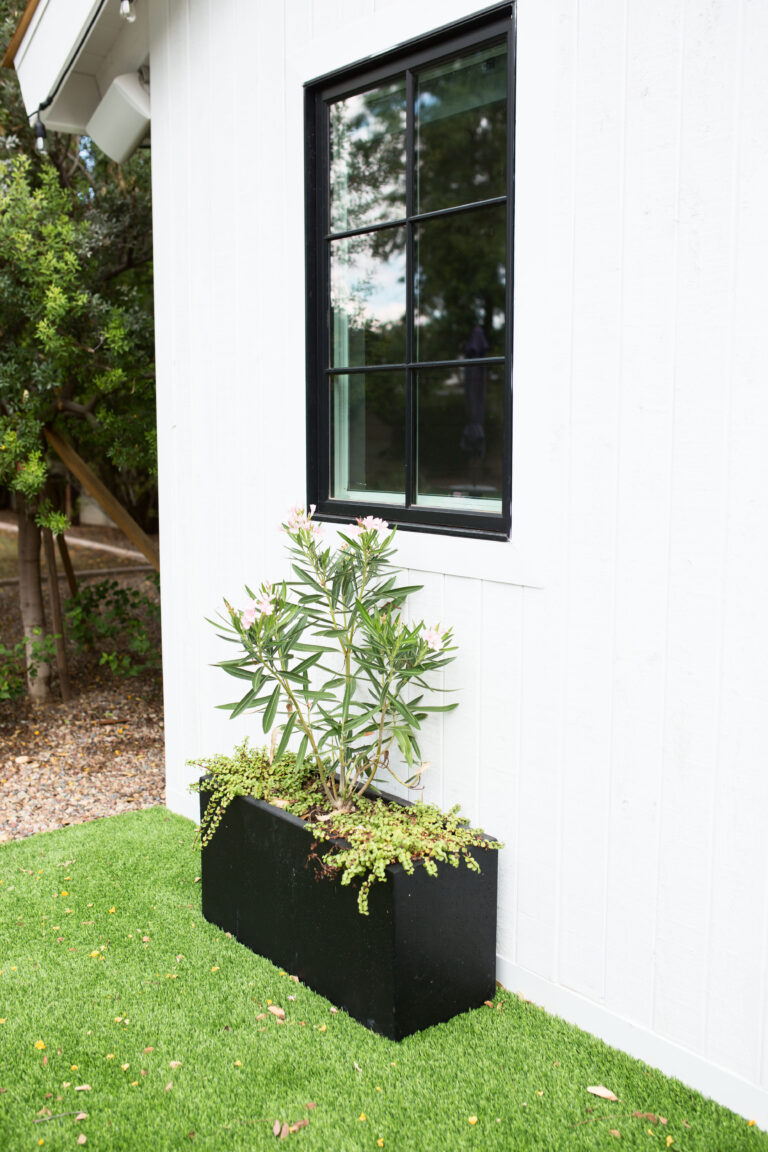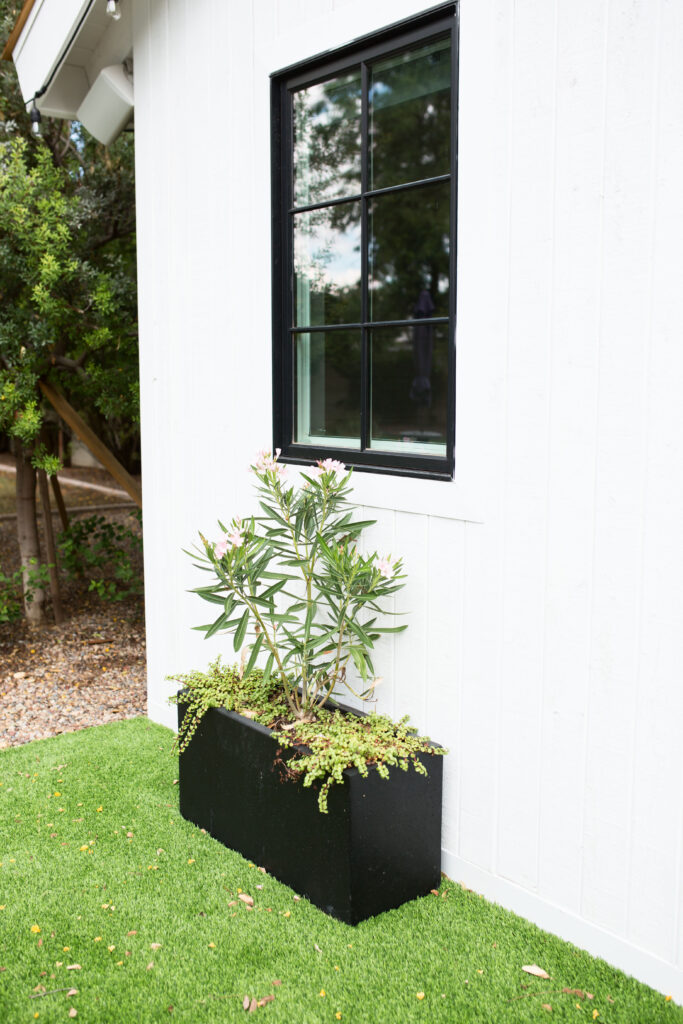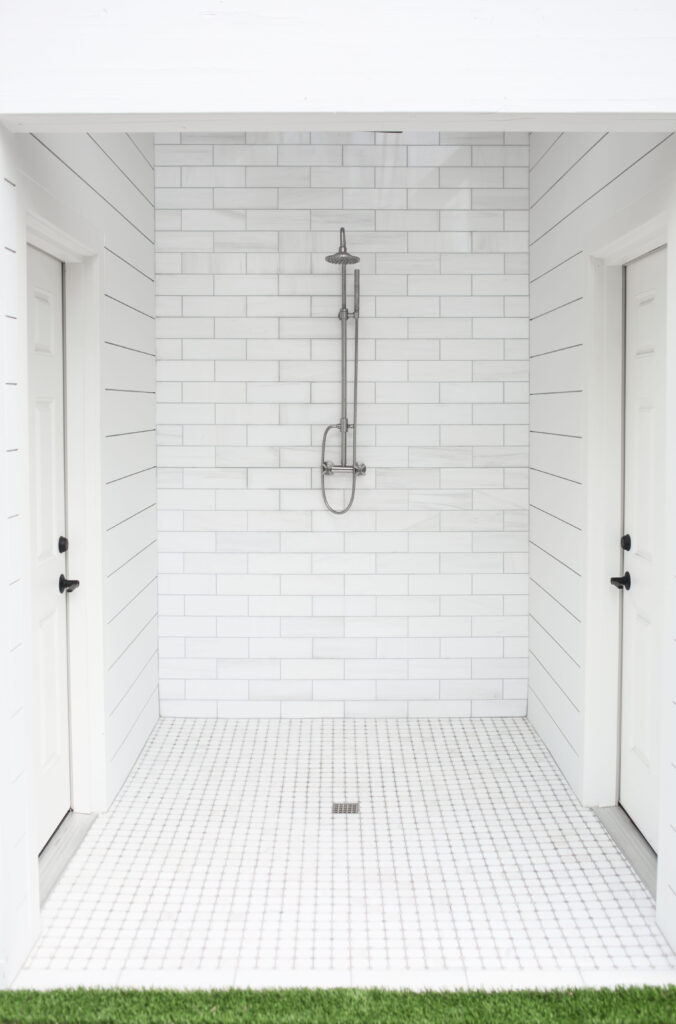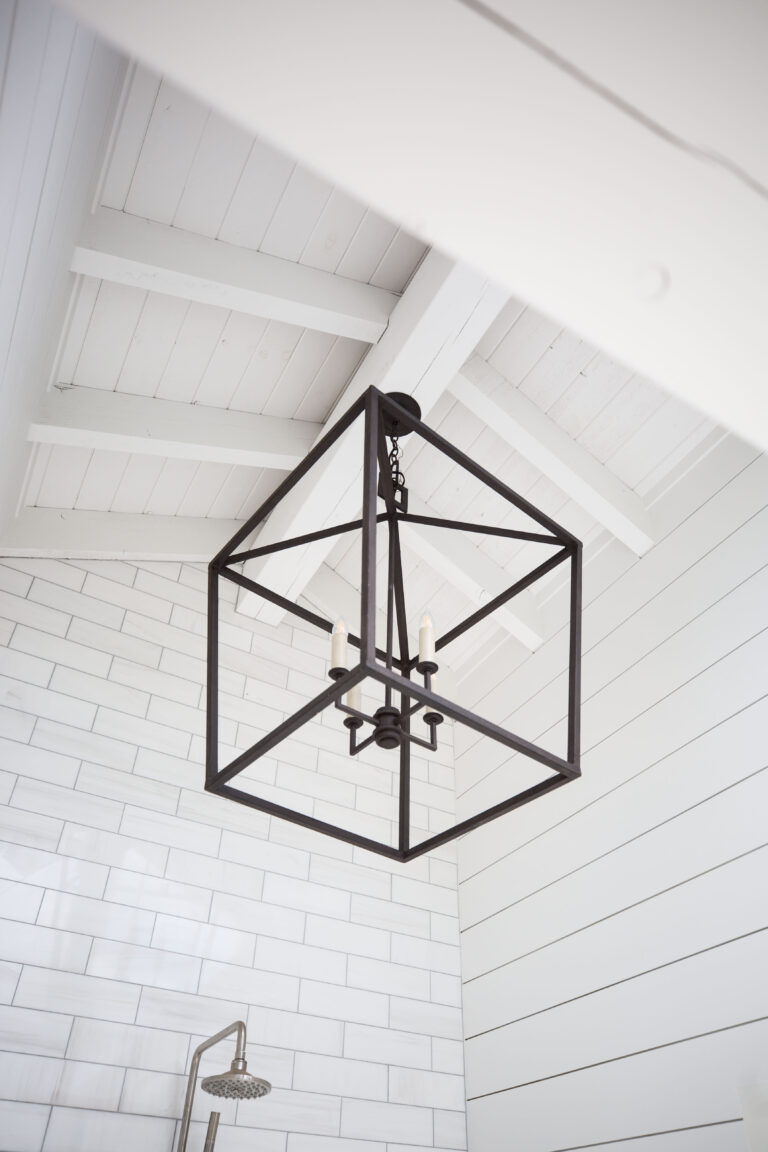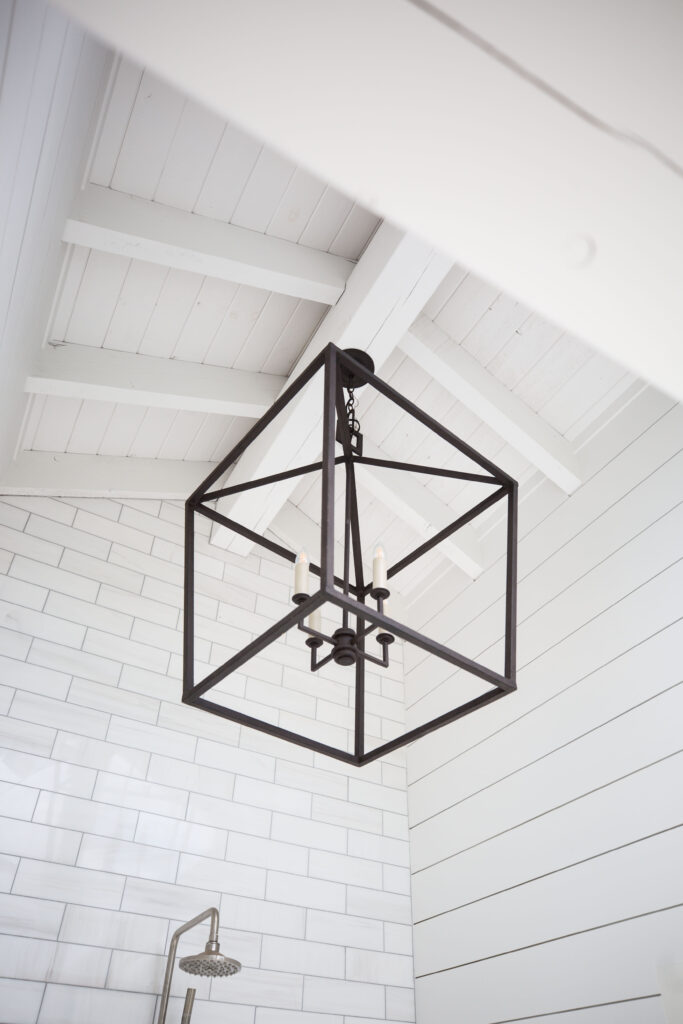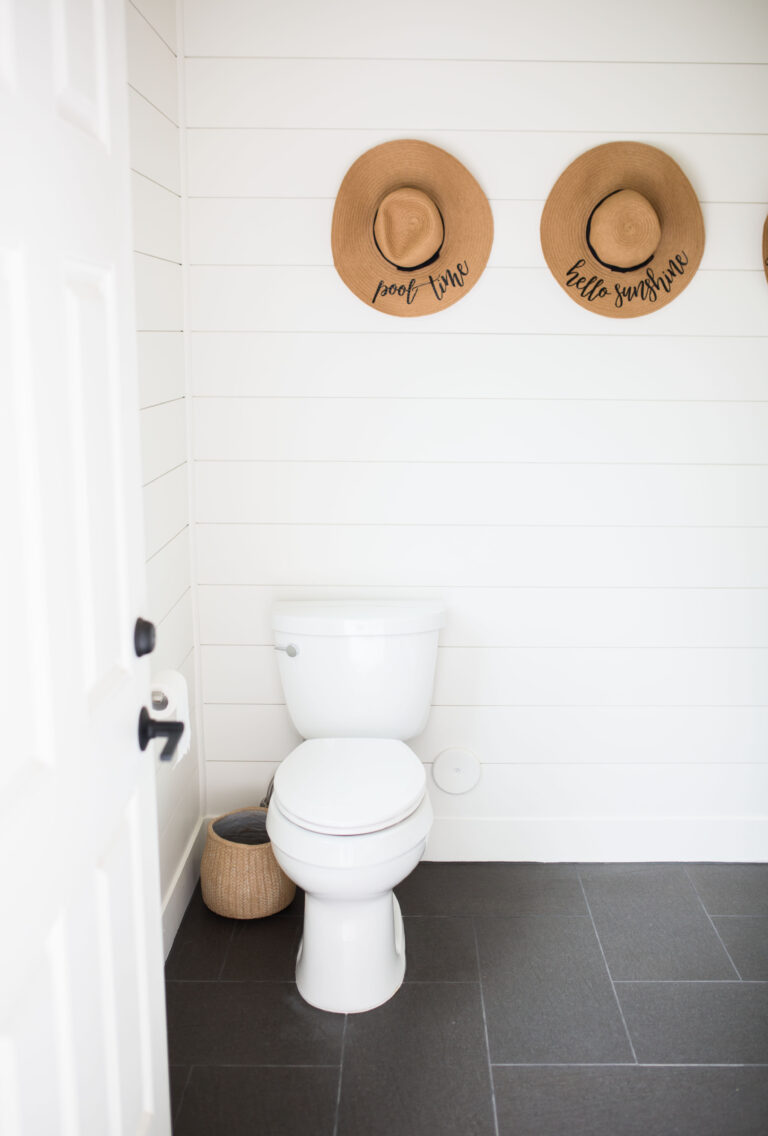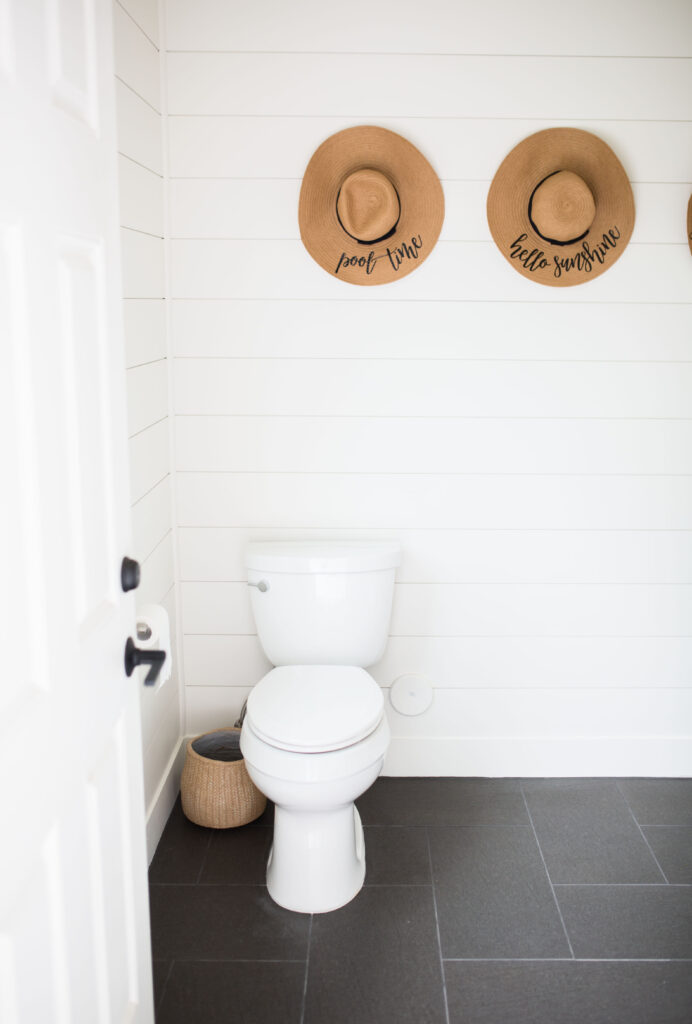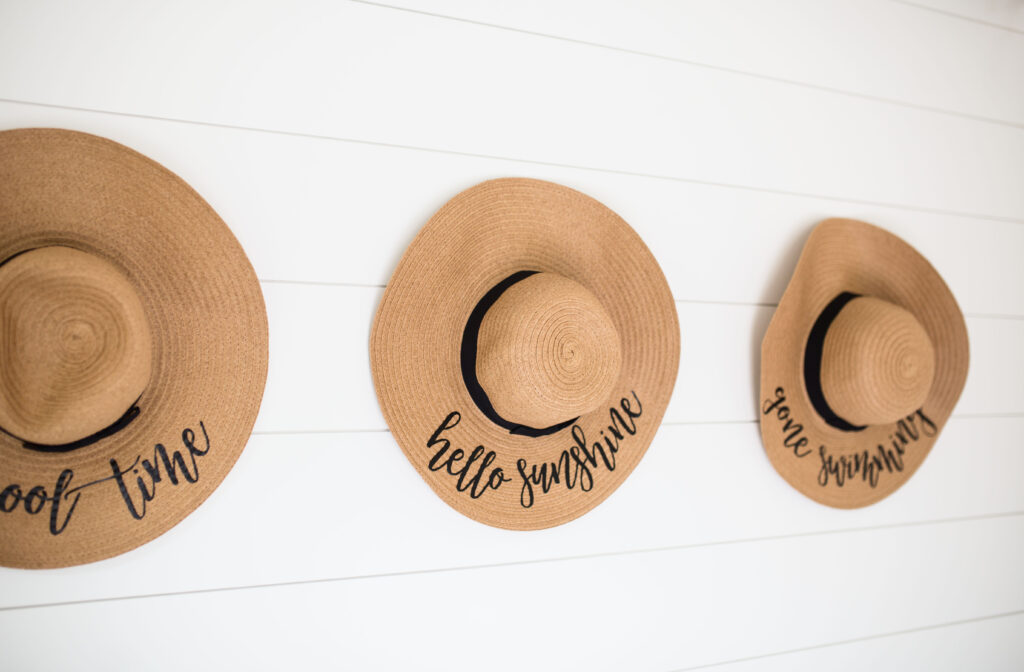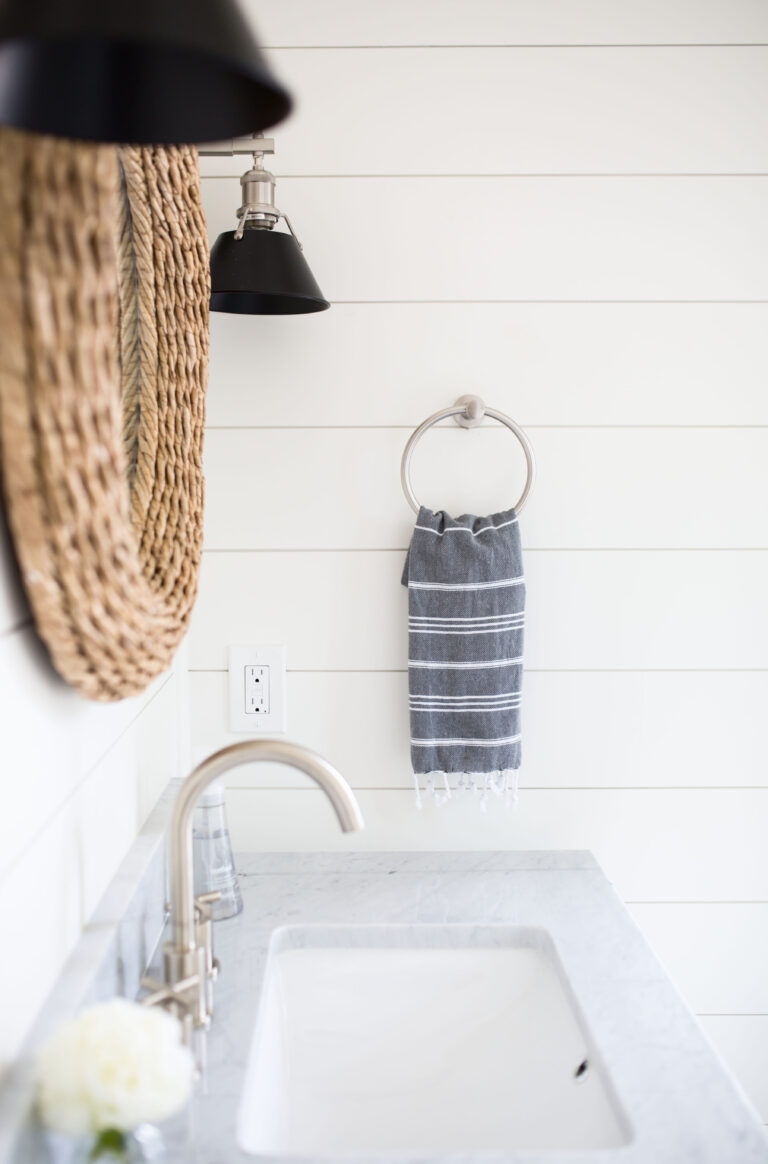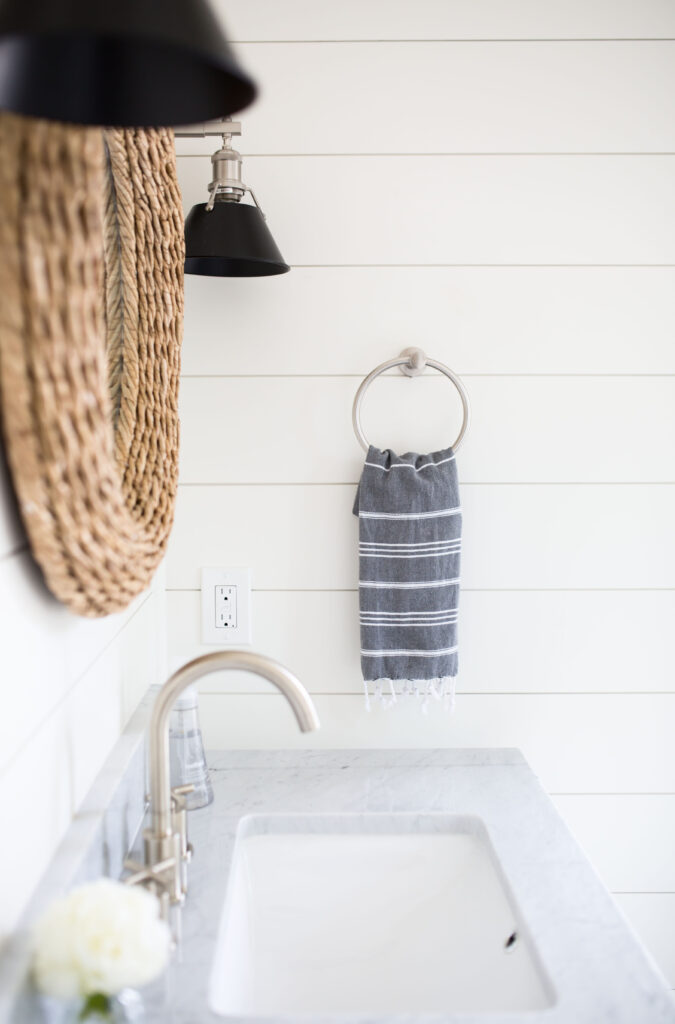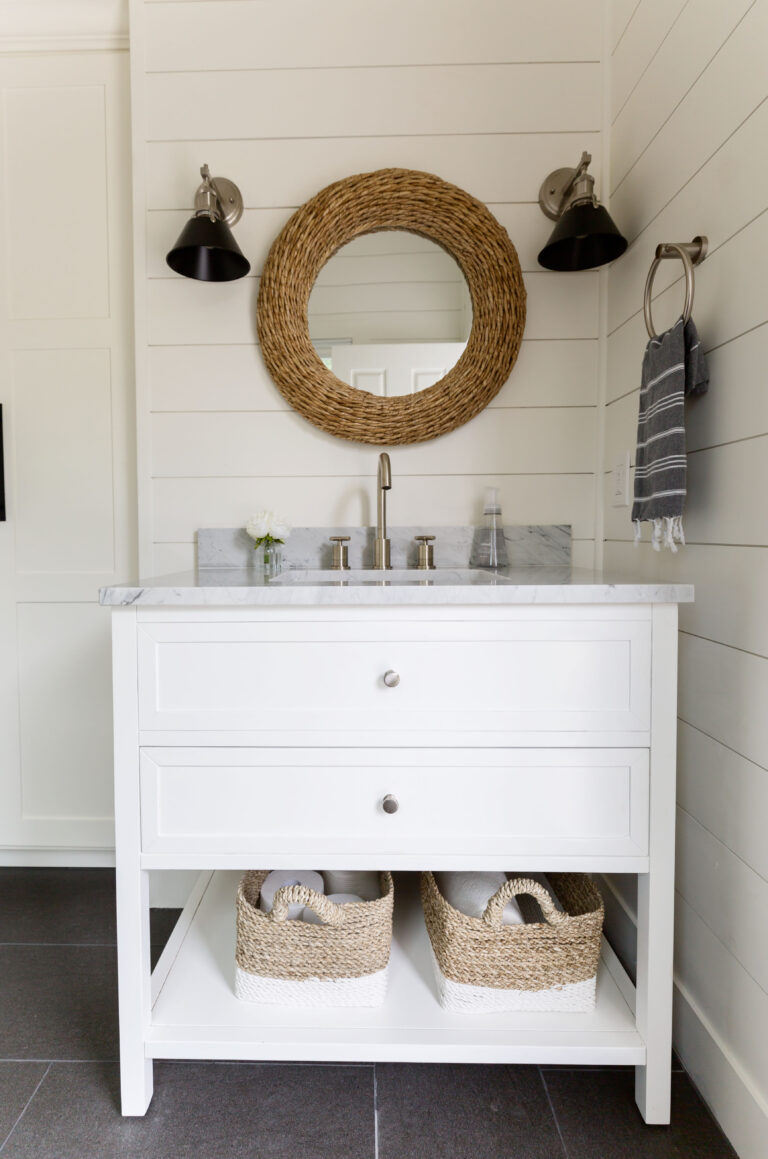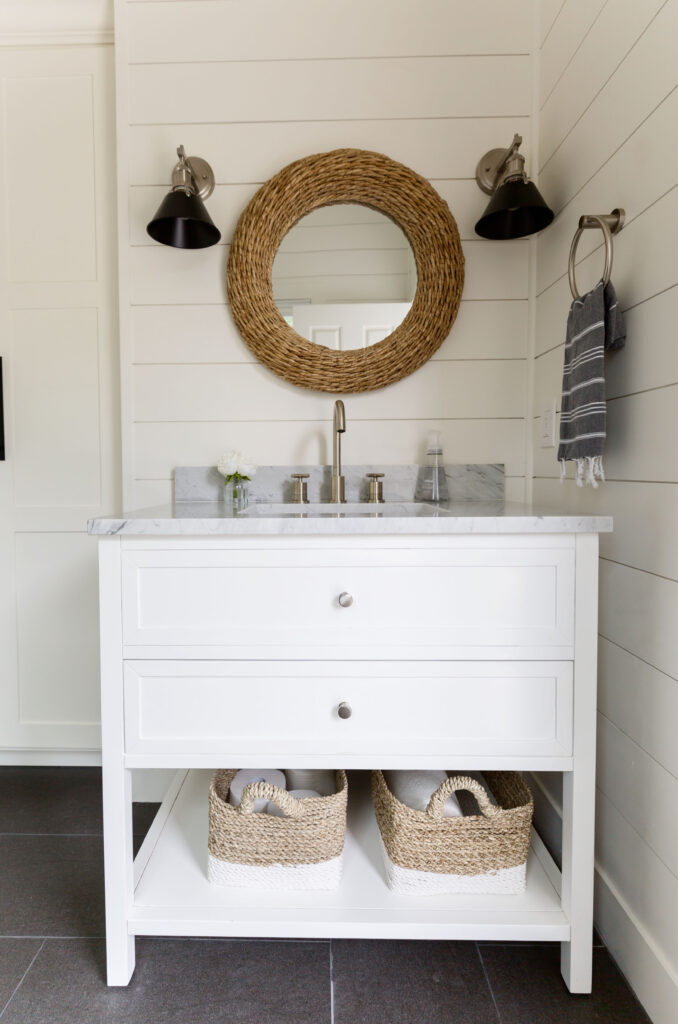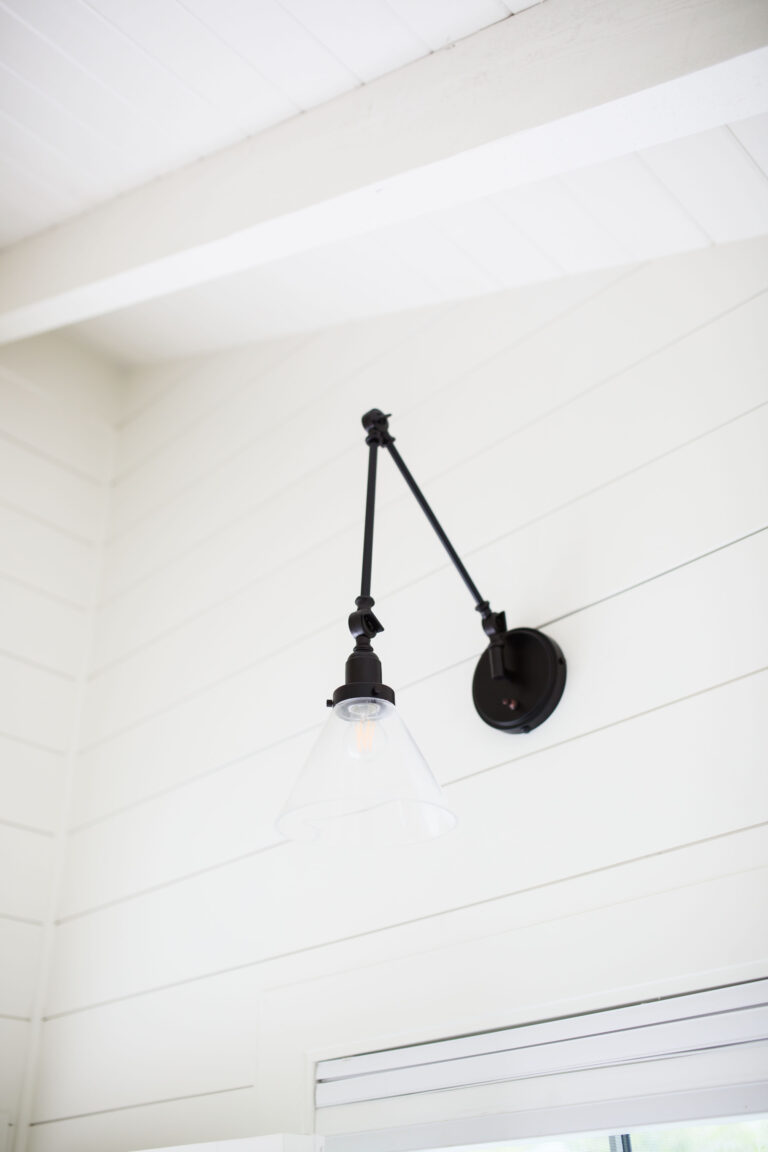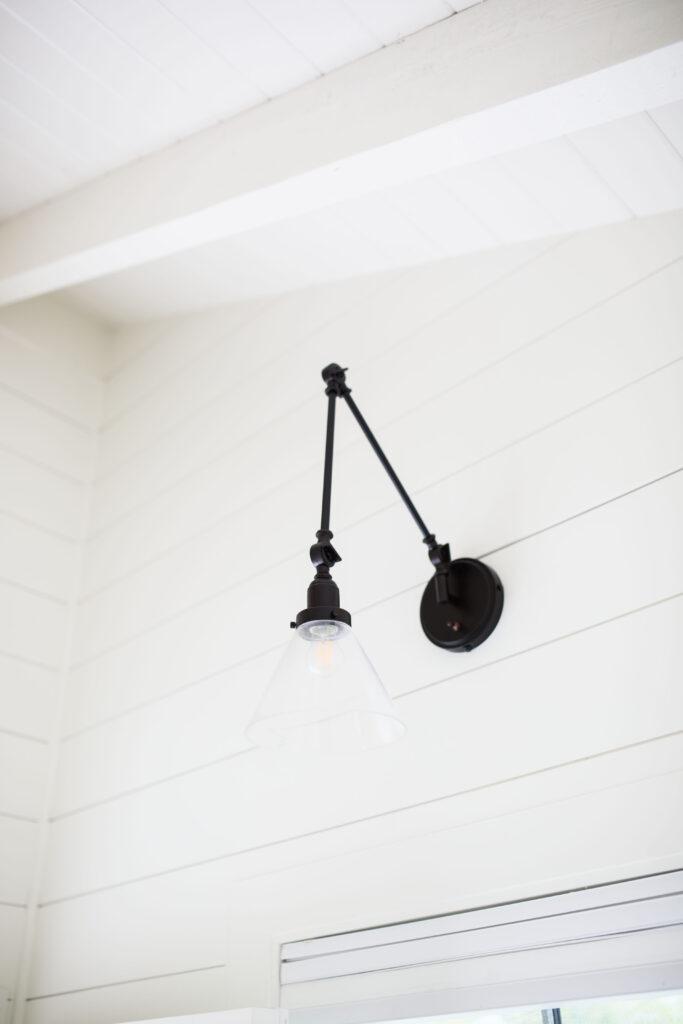 Shop the lighting here: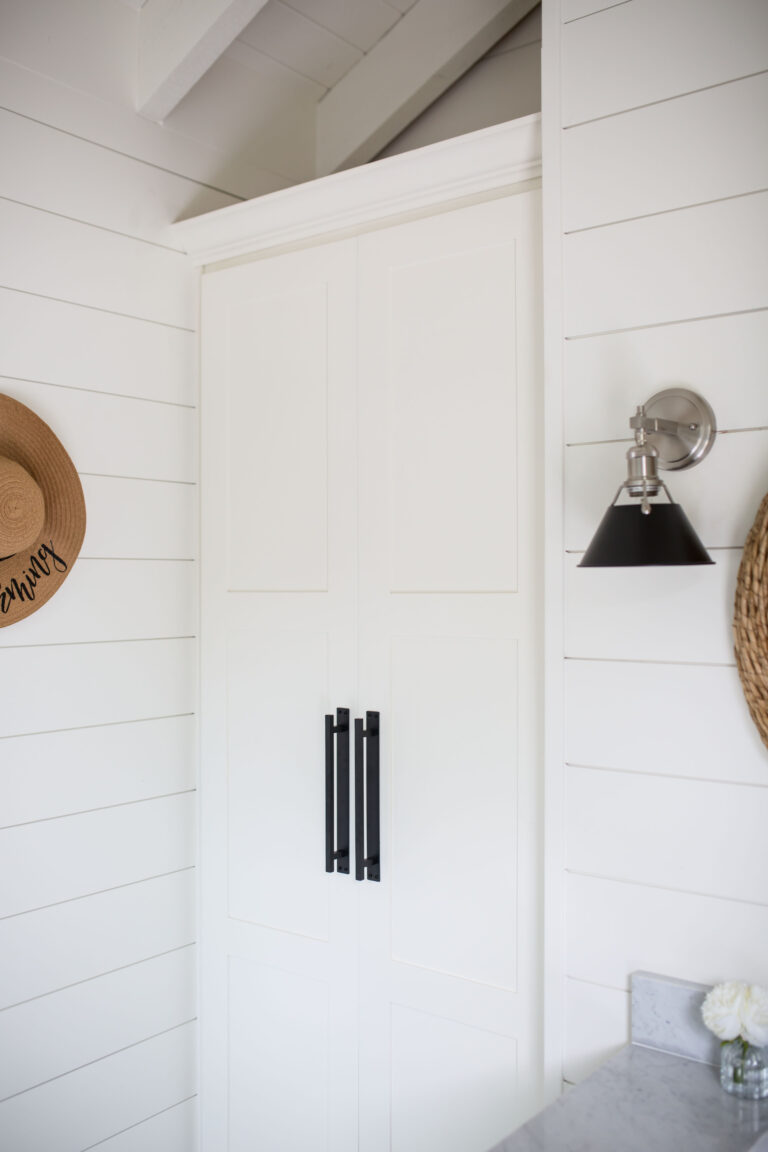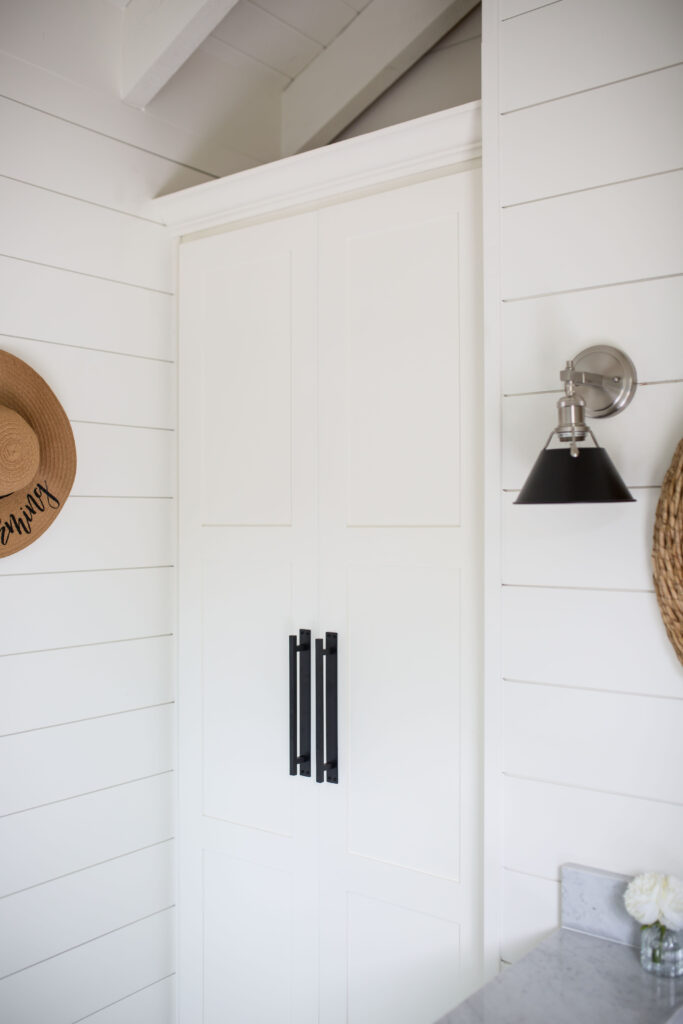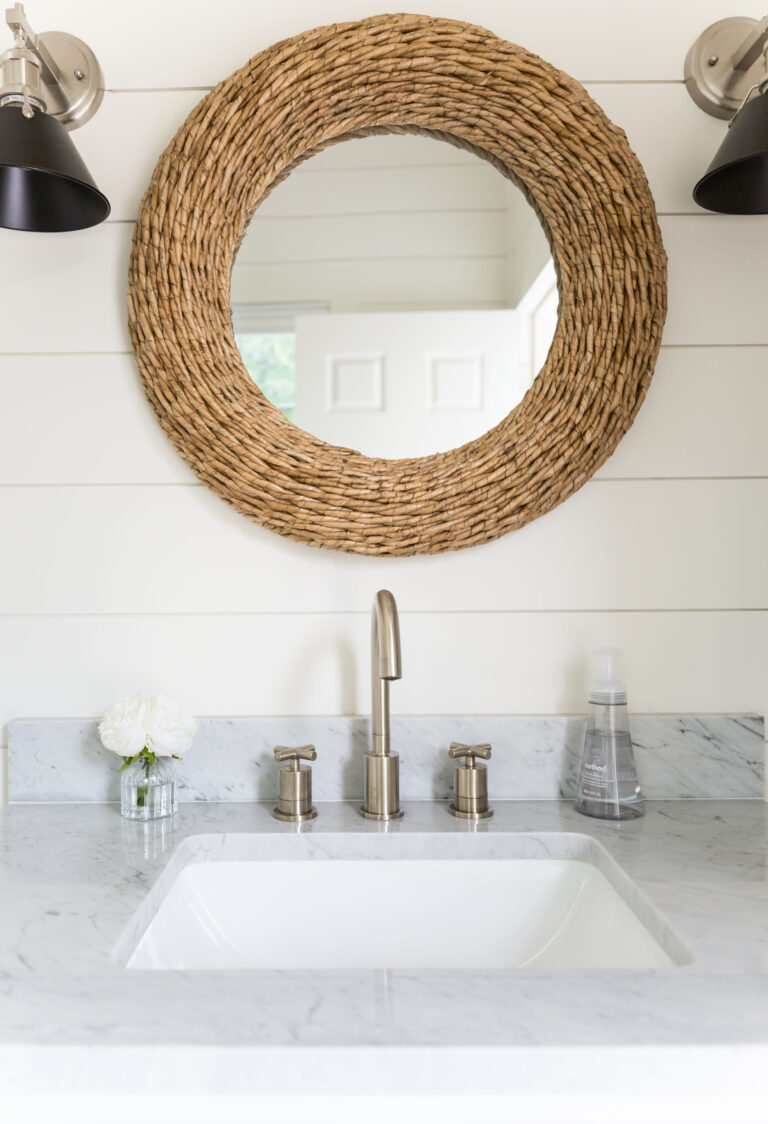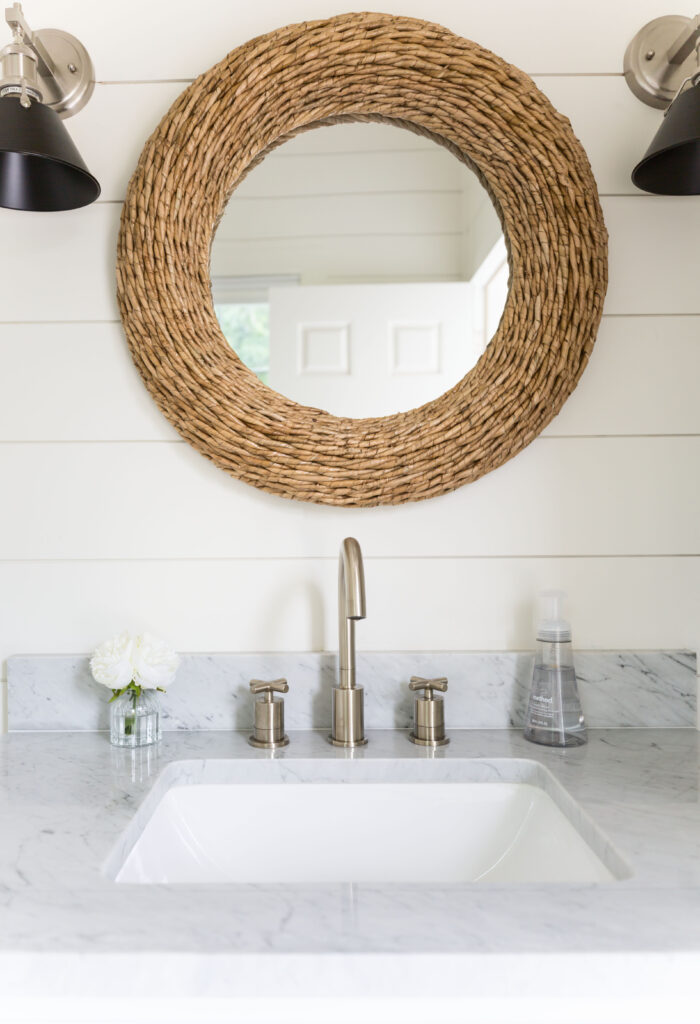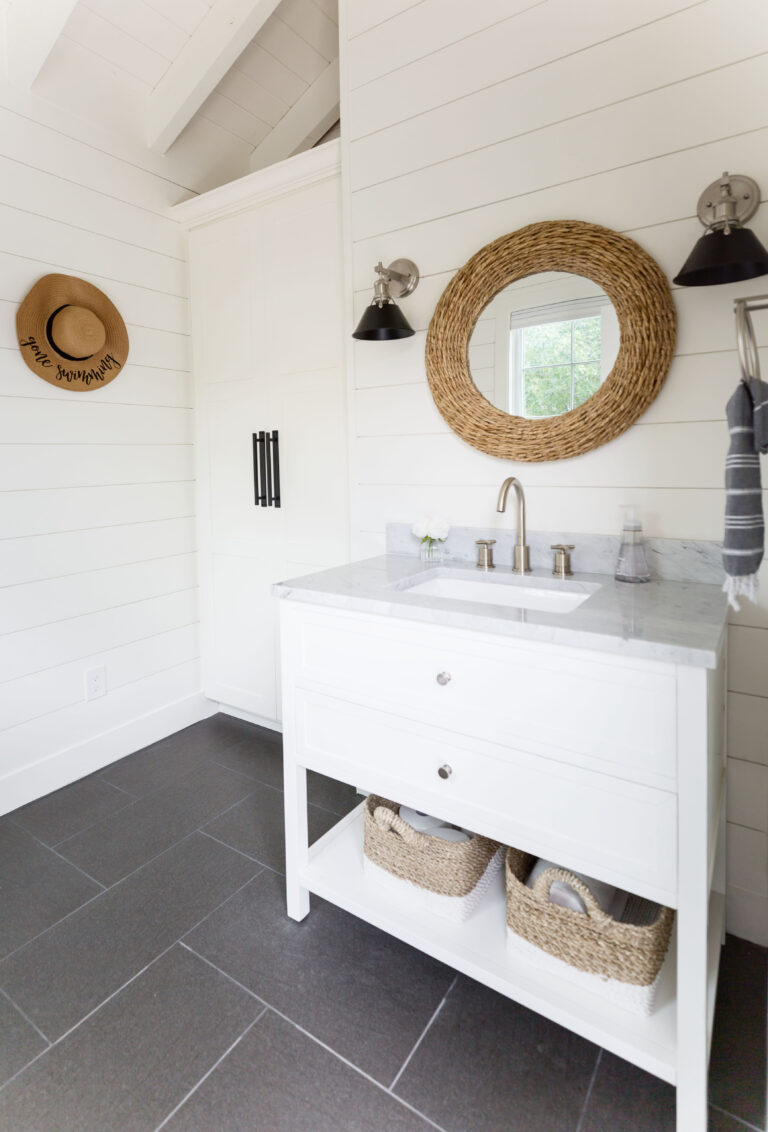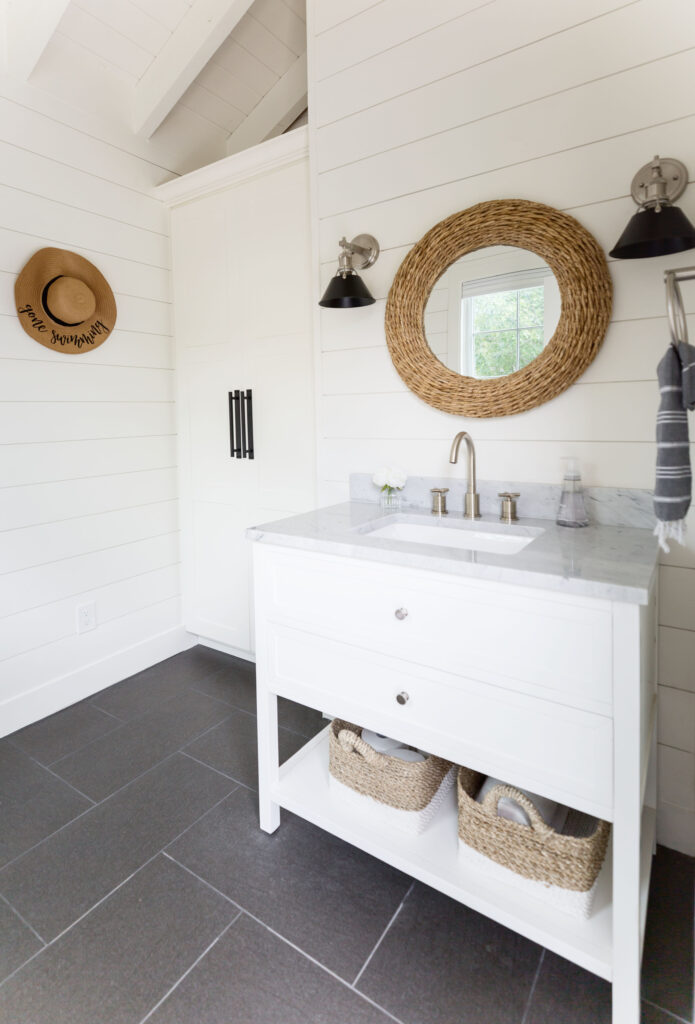 Shop the vanity here: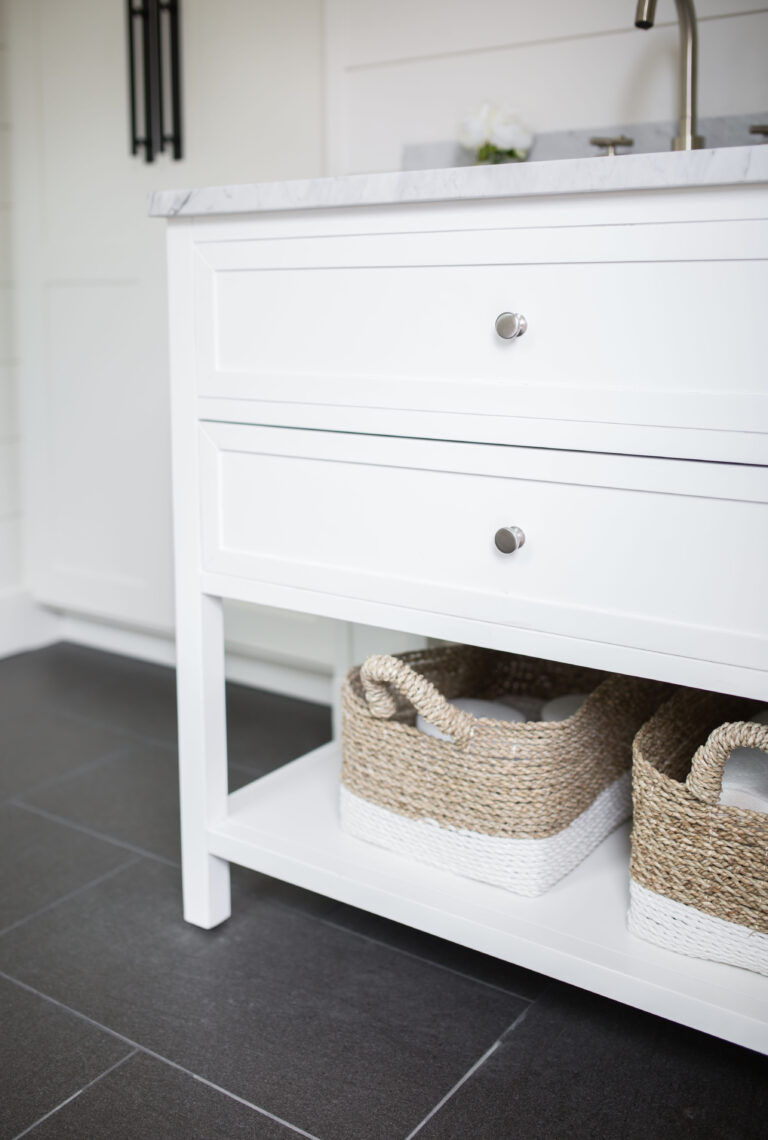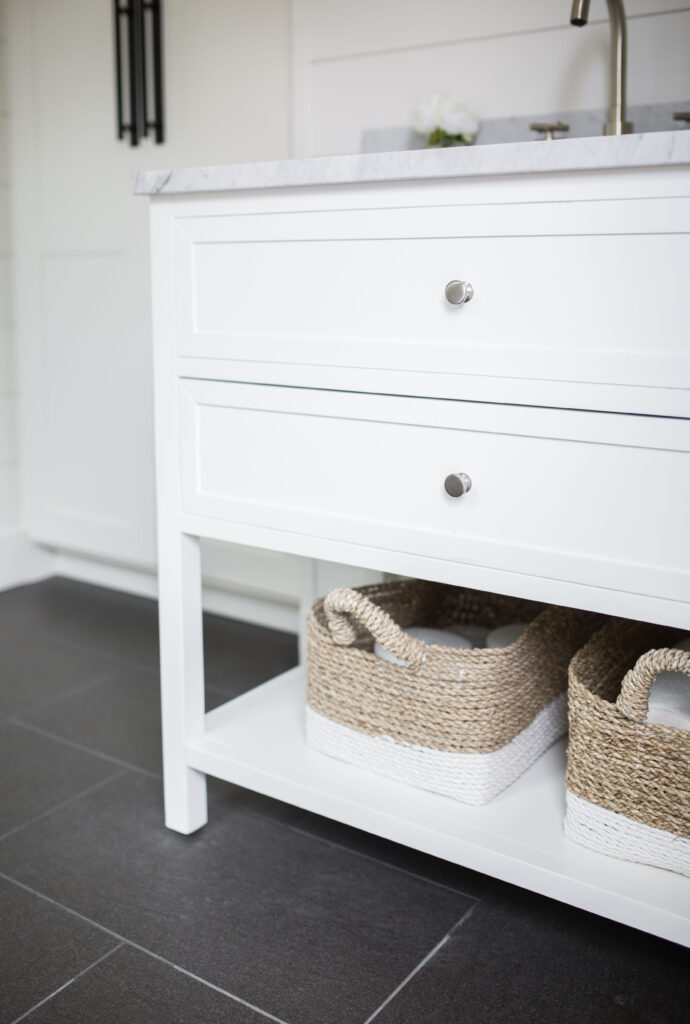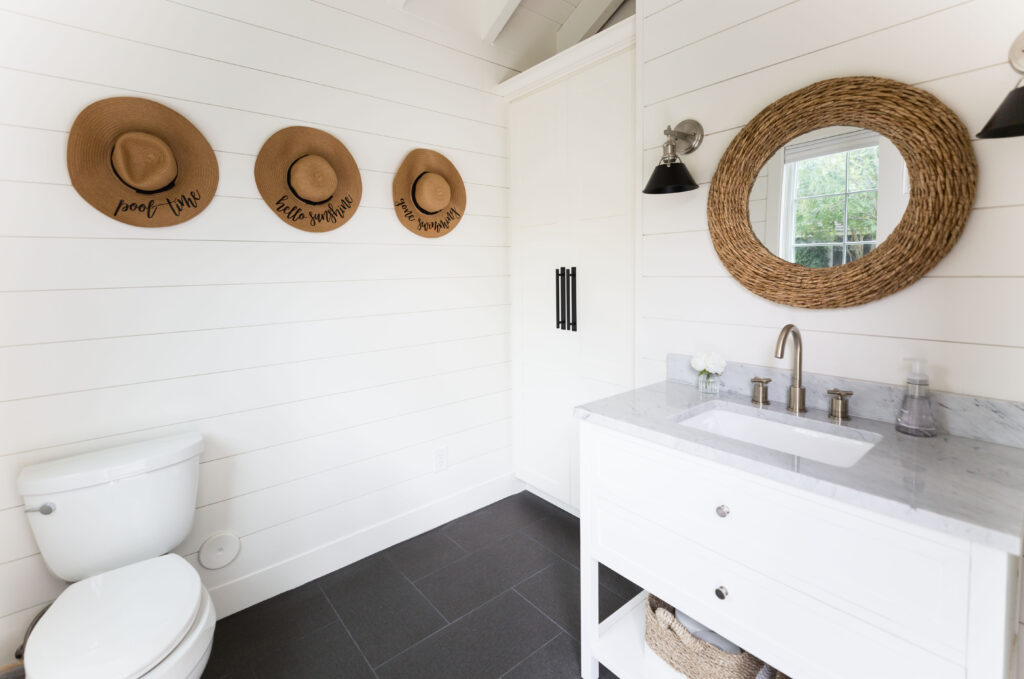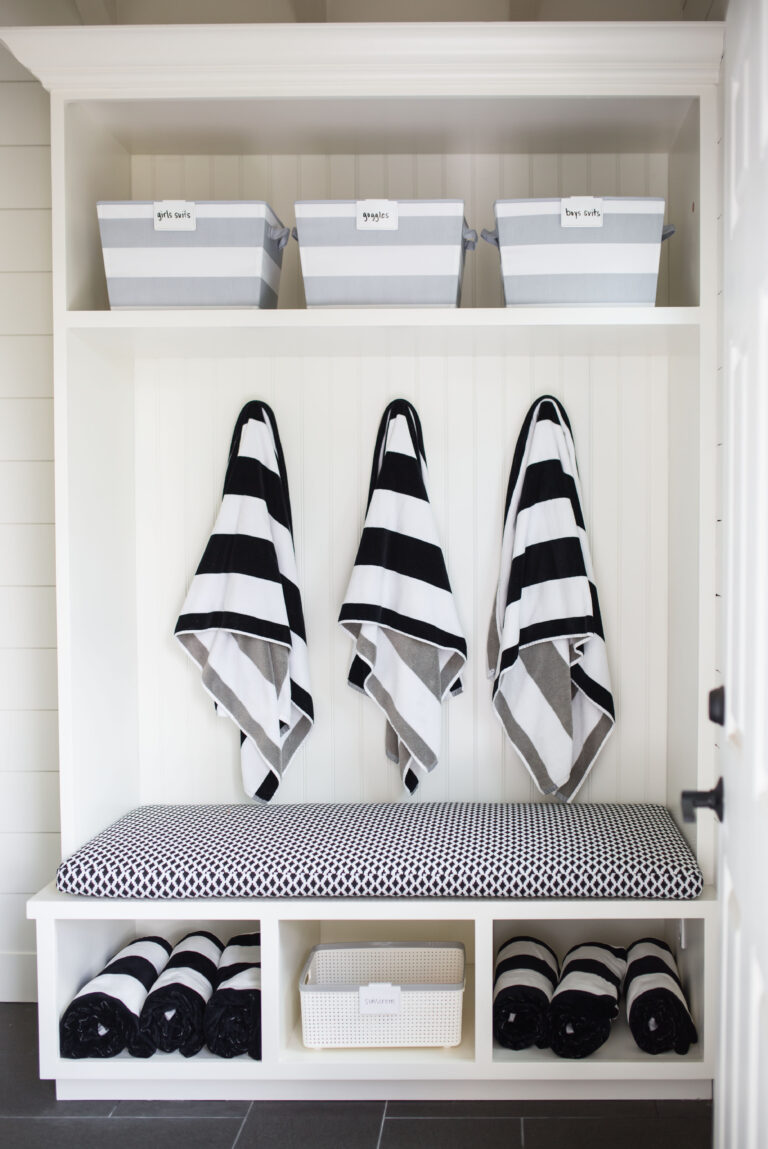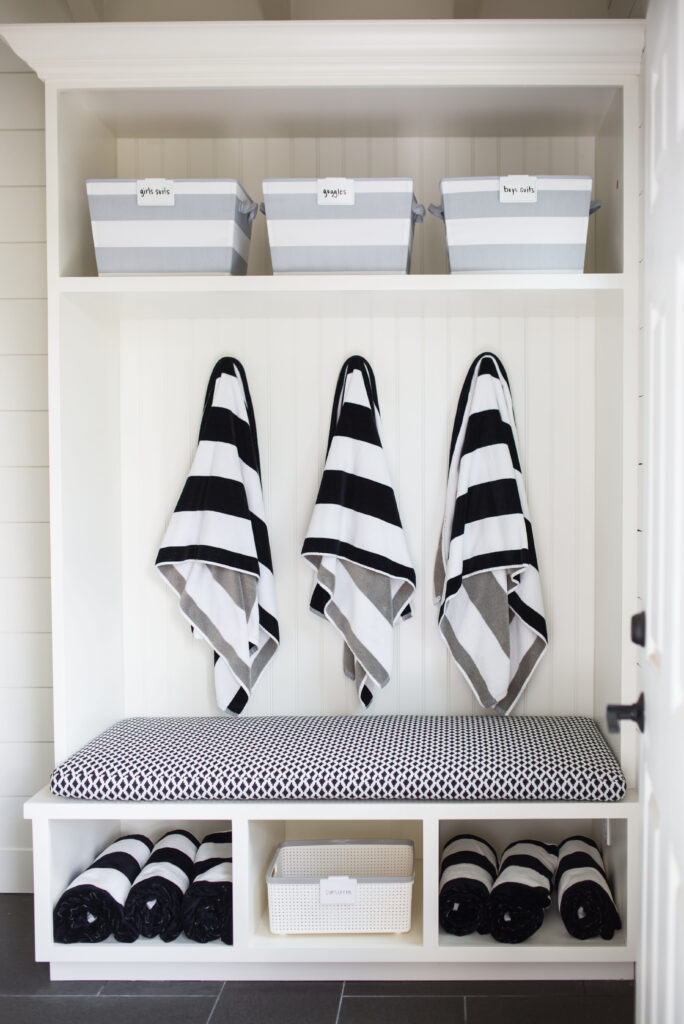 Shop the towels and storage bins here: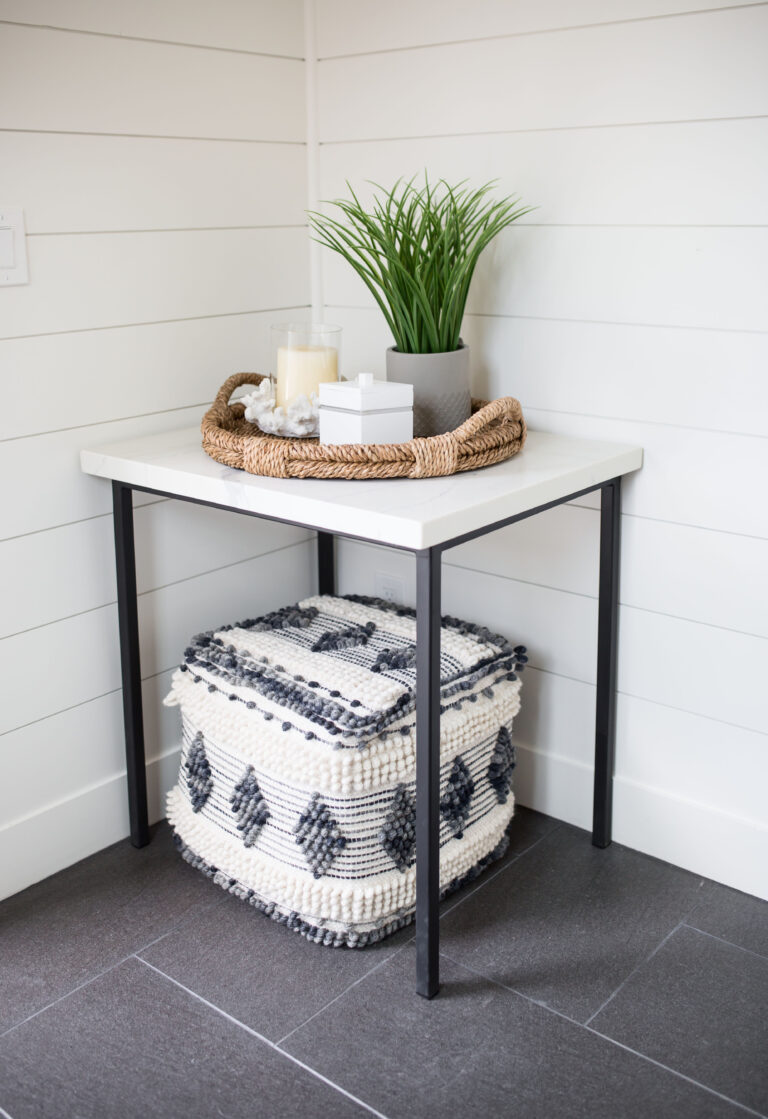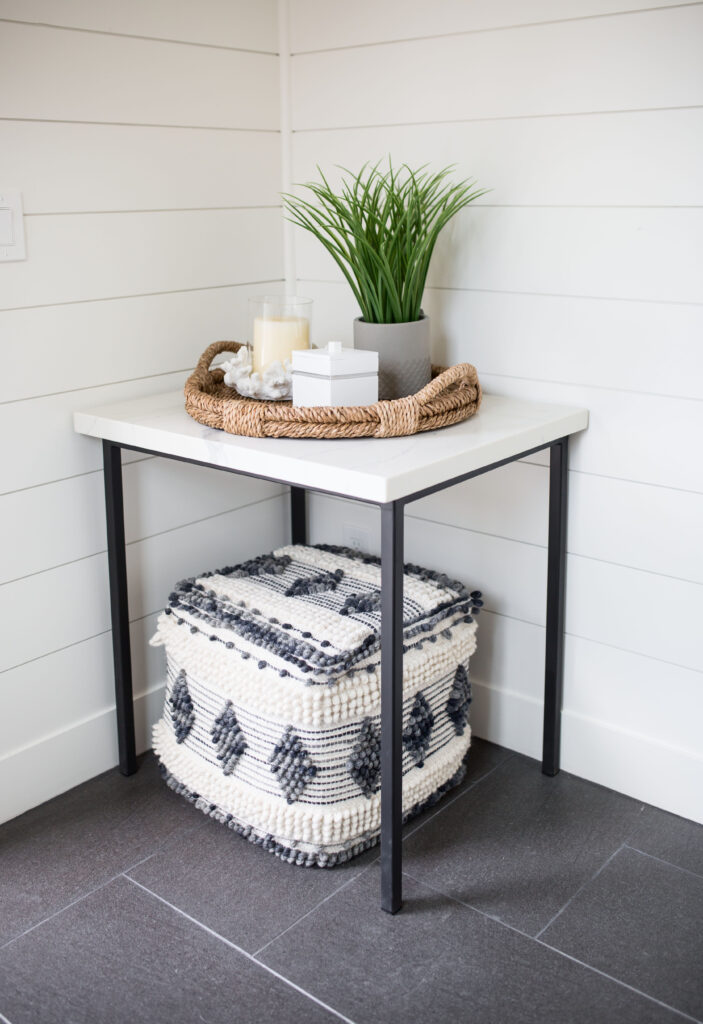 Shop the pouf and table accessories here: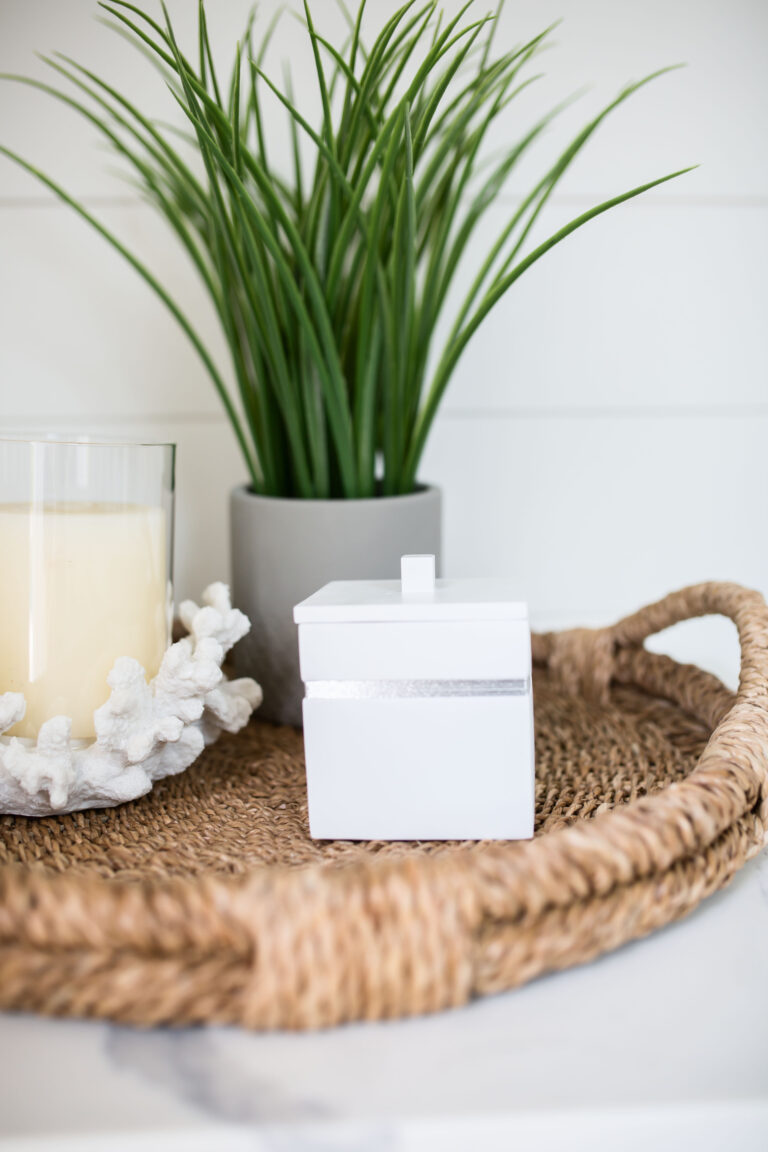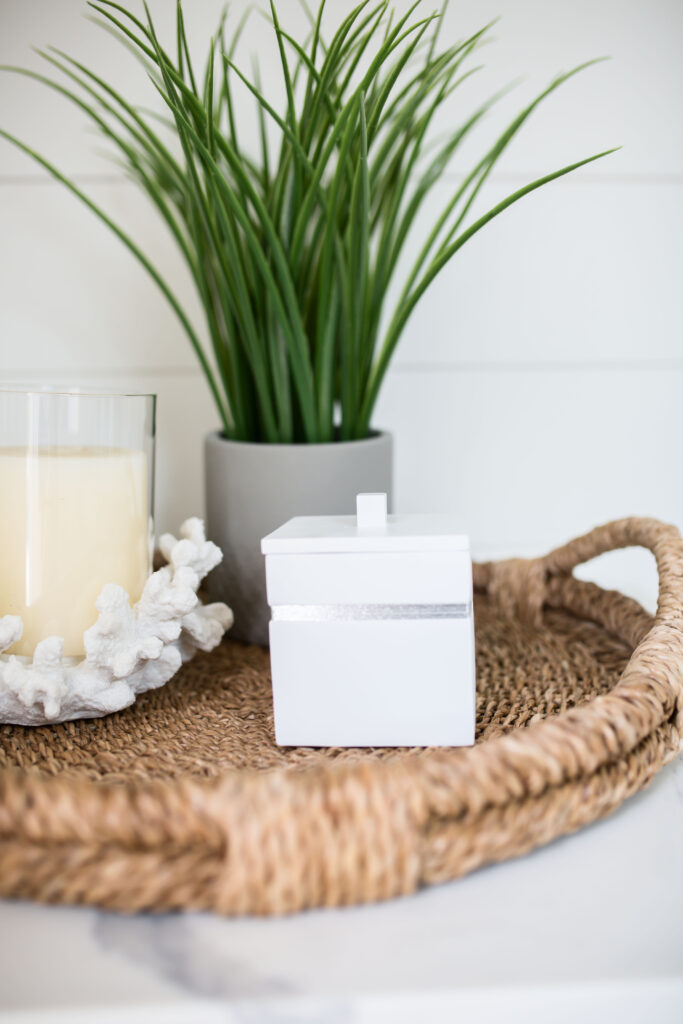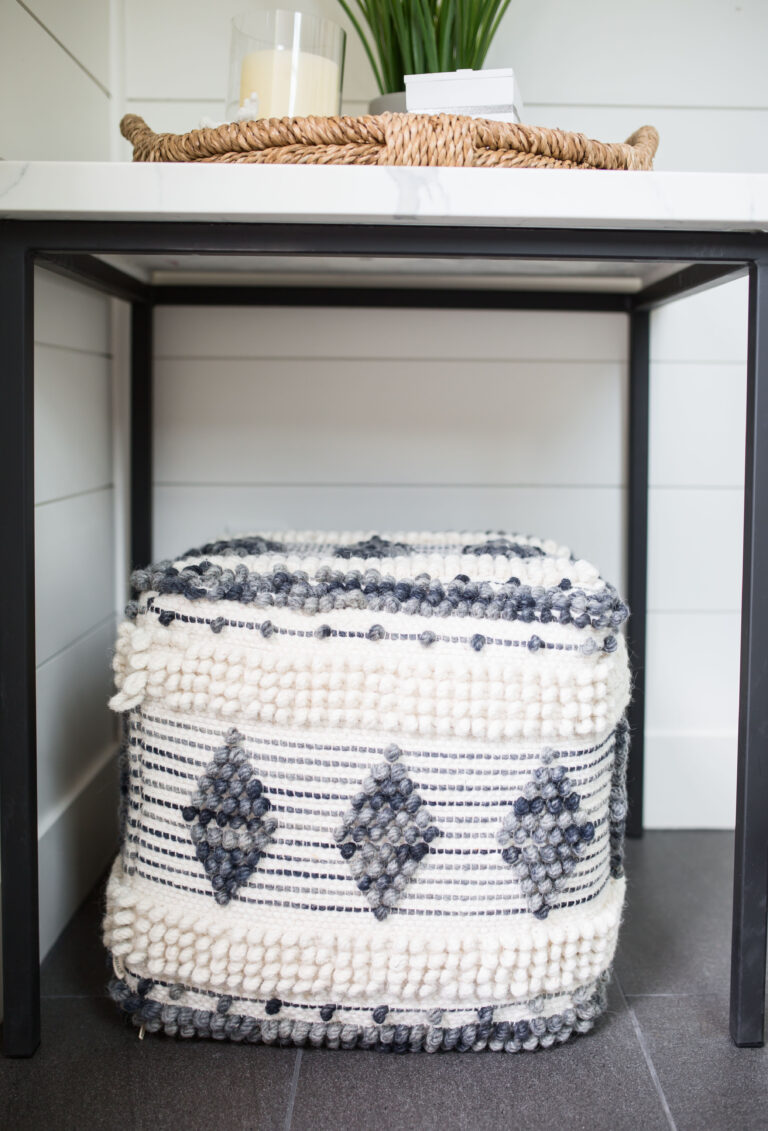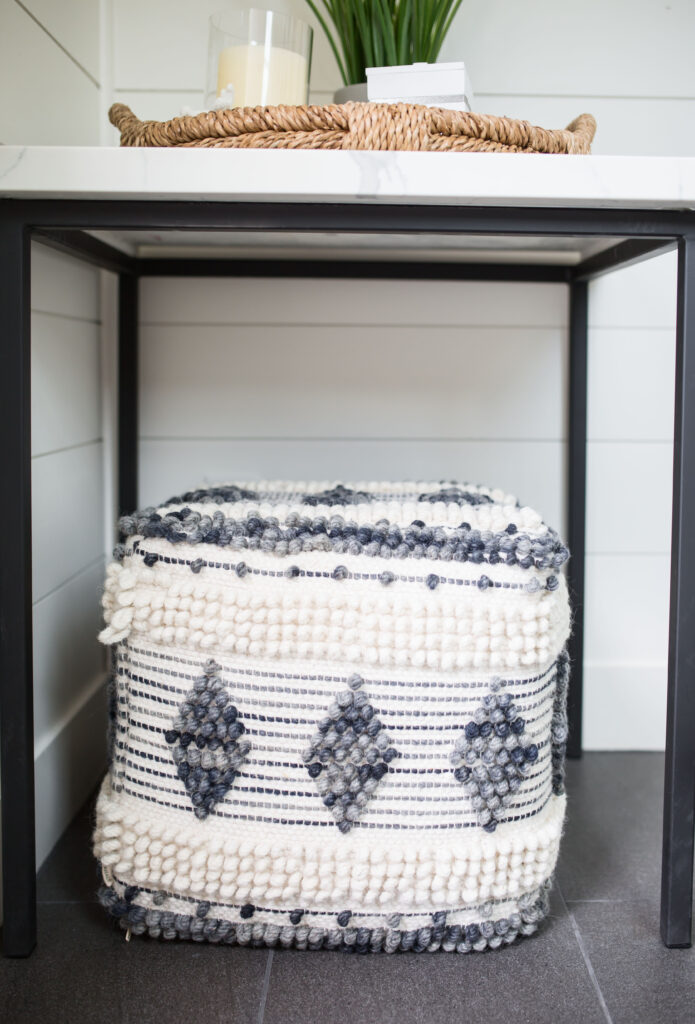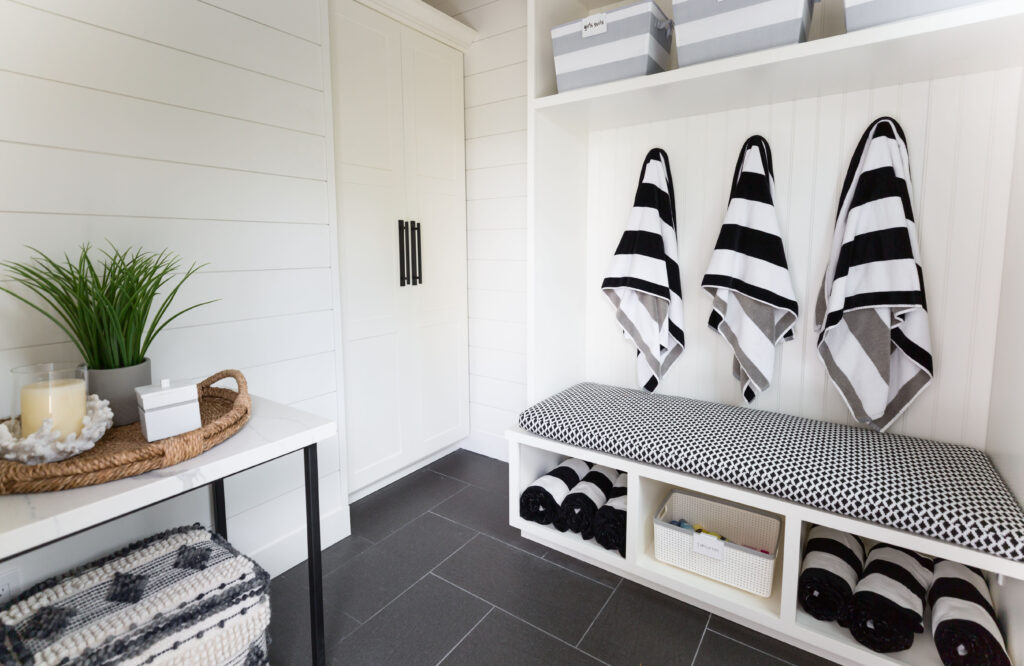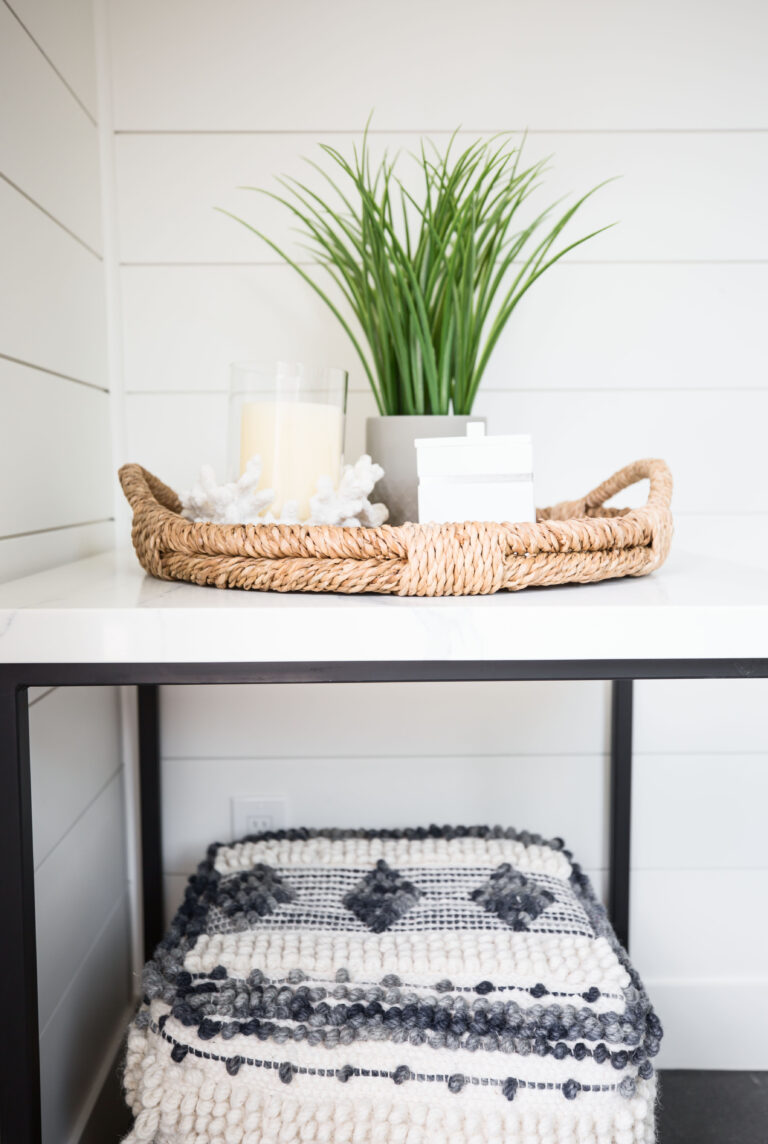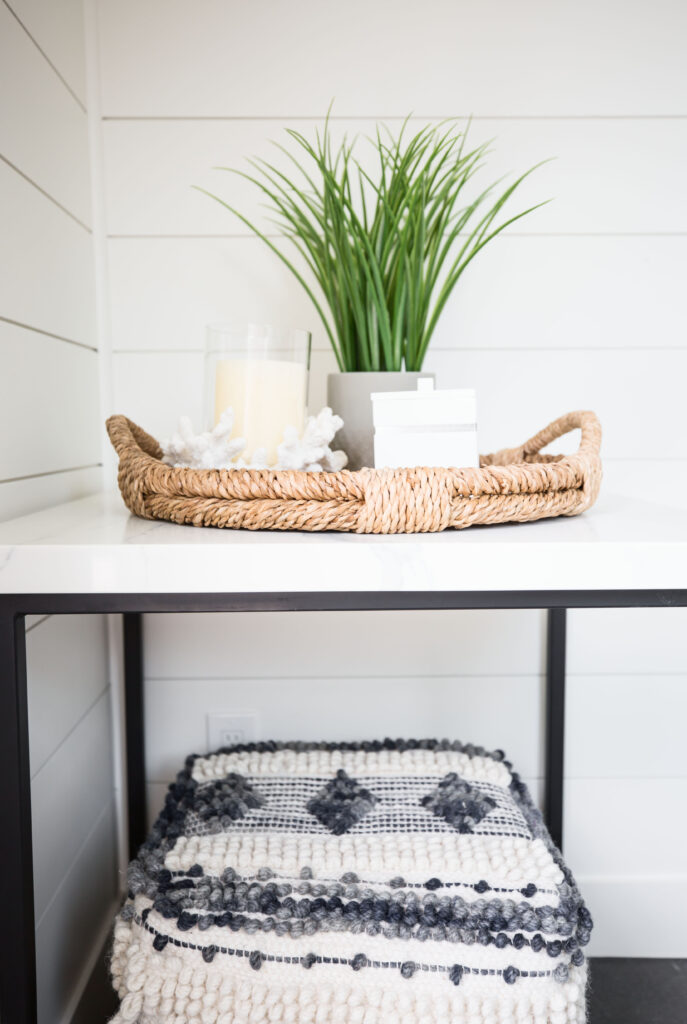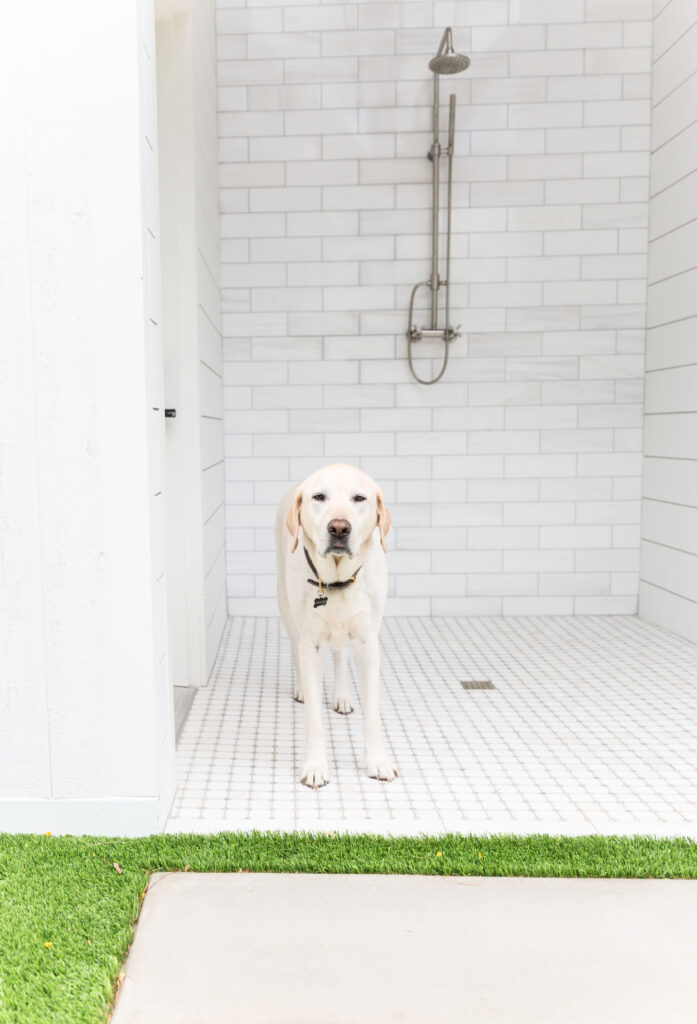 I sure hope you enjoyed a tour of our pool house interior. To see the building of this project, check out the start to finish blog post here!