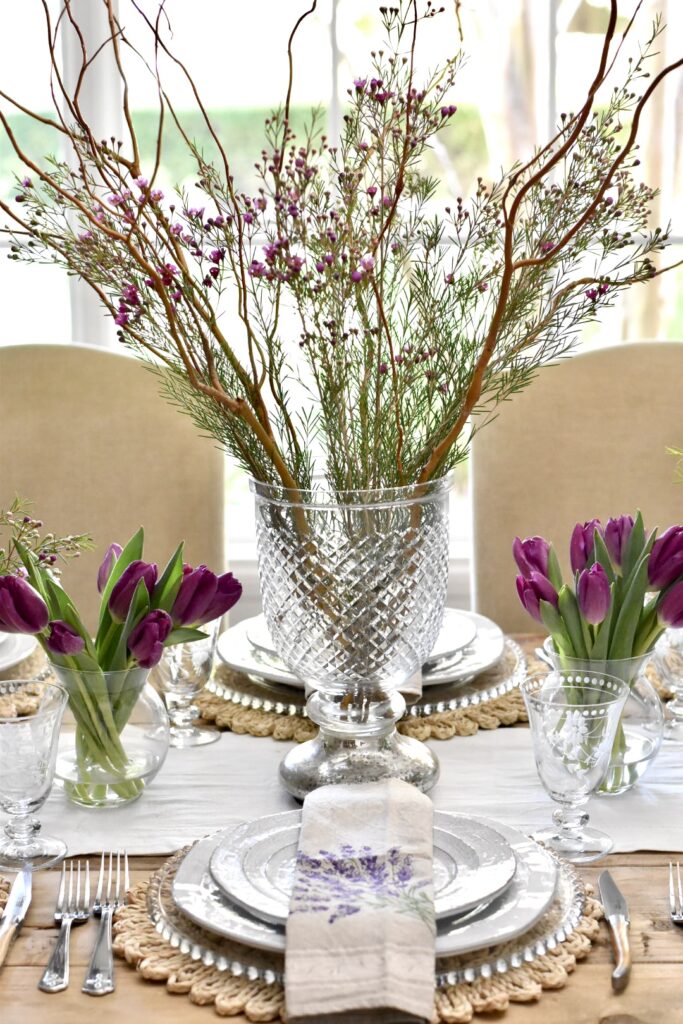 Sometimes one of the most effective ways to create a dramatic centerpiece is actually by using something very simple. I'm talking about wood branches and how these can be incorporated into any tablesetting, or home decor, for an amazing affect with little effort. A great example is my purple country table that I set recently for one of our weekly, beloved Grandma Dinner Nights.
The inspiration for this purple country table came when I wandered into a grocery store and saw these curly willow wood branches in the floral department for just a few dollars per bunch. They were long, squiggly and perfect as a base for my centerpiece. To keep the branches in place, I interspersed some purple wax flower stems, also found at the grocery store, in between the branches. Because wax flowers have a lot of fullness to them, they held these branches together perfectly and provided a little bit of greenery and color to the stark contrast of the wood.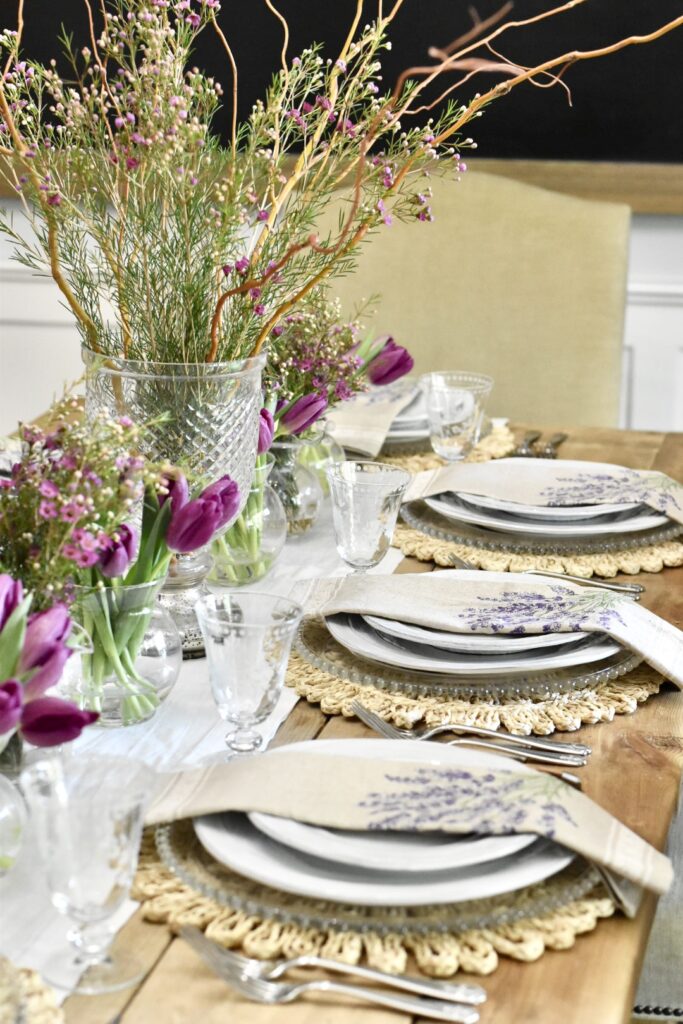 Here are some more photos of the table!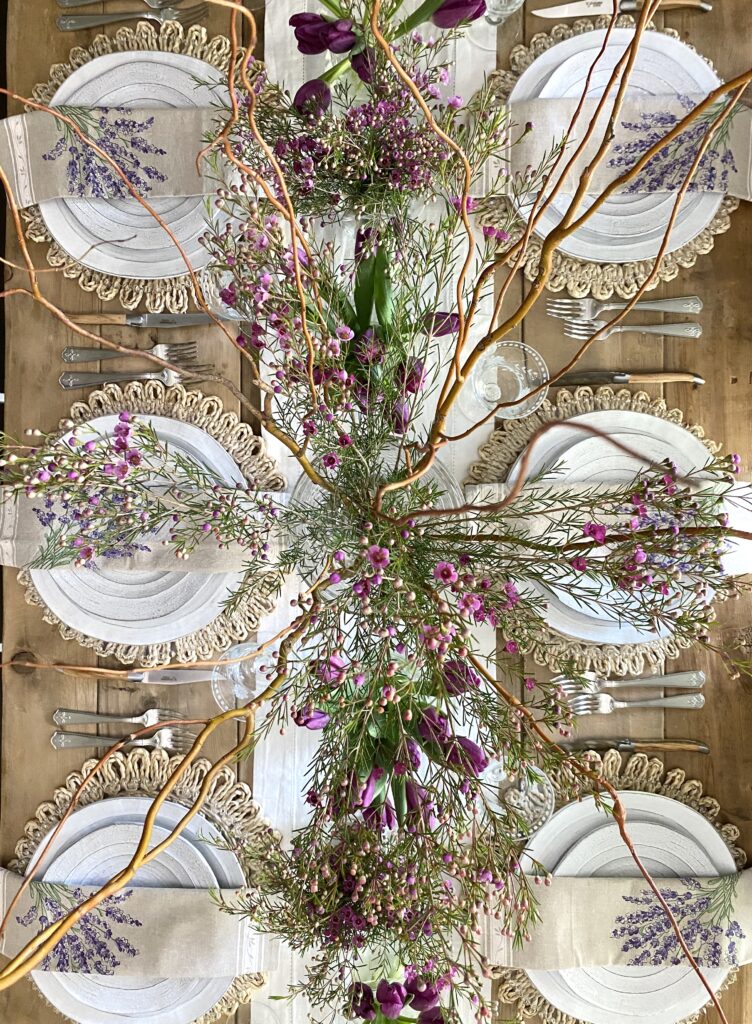 Shop the table here: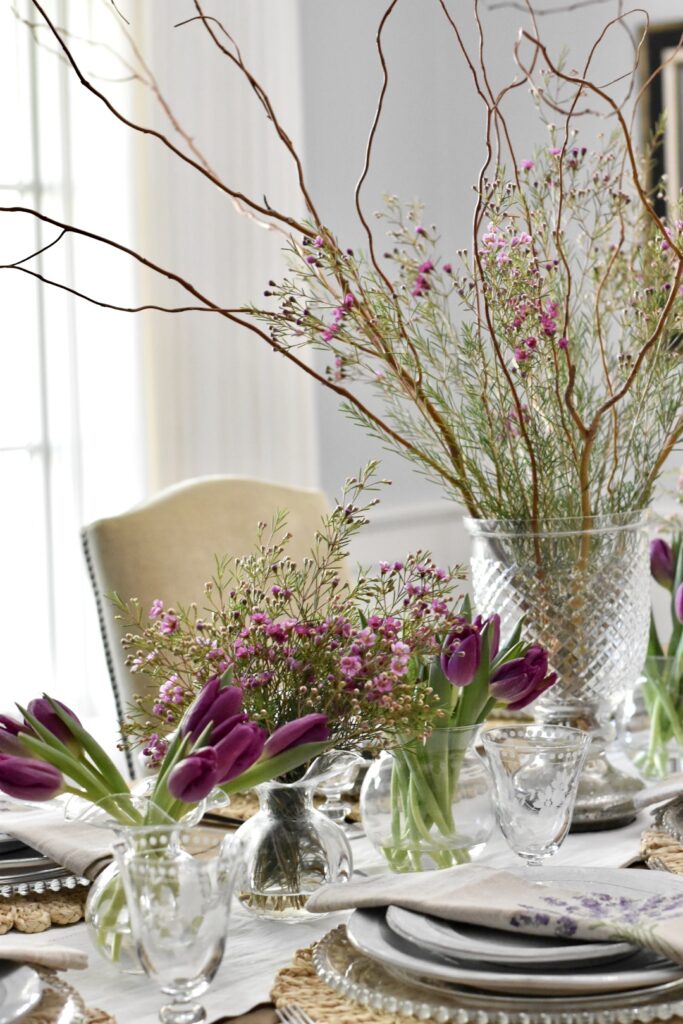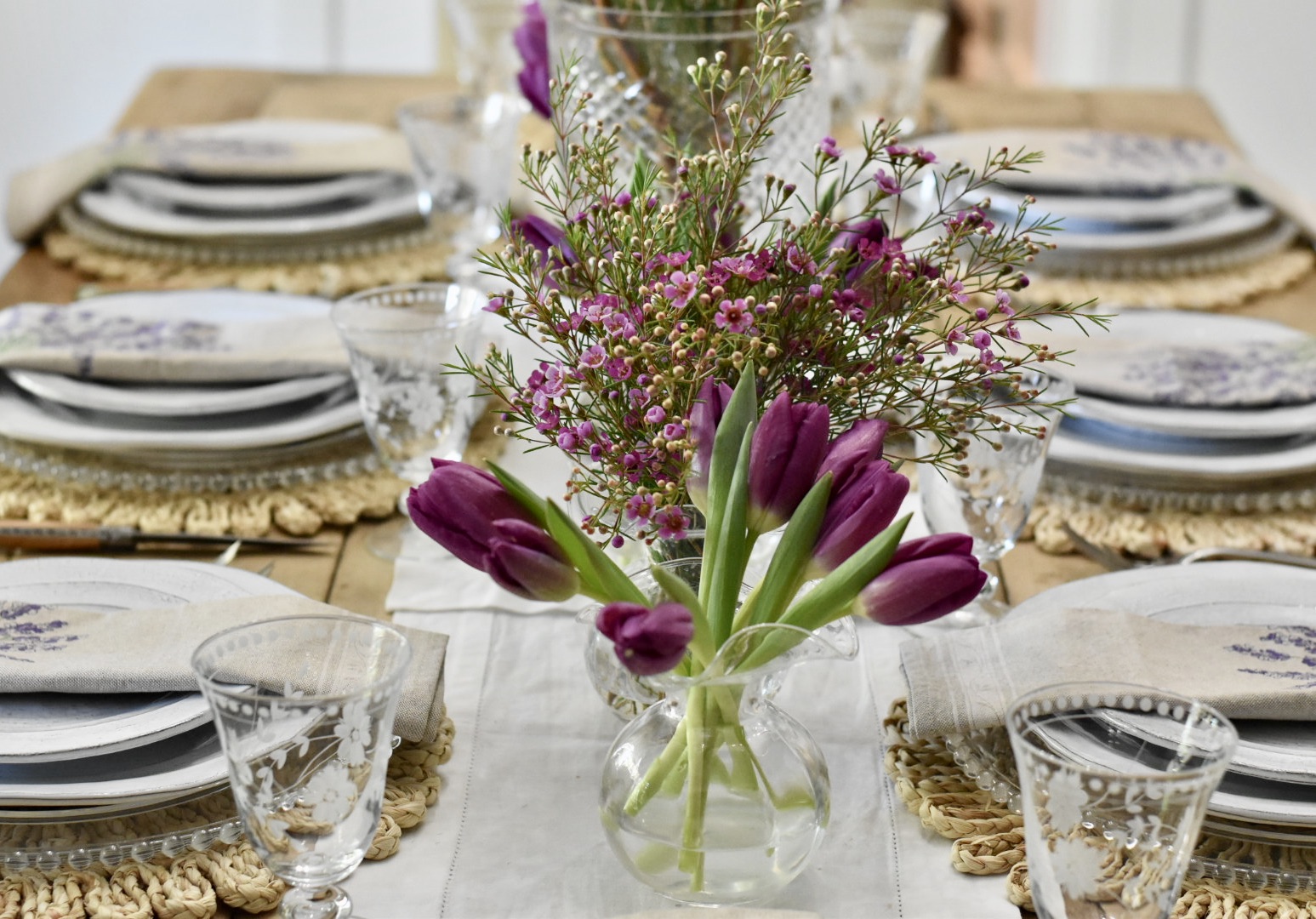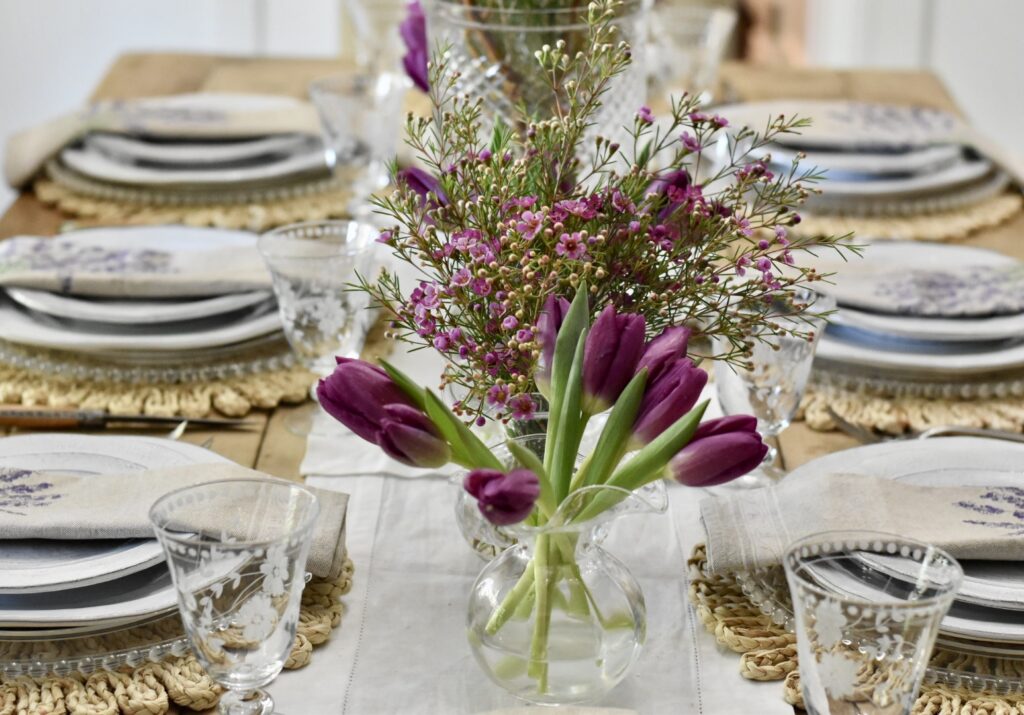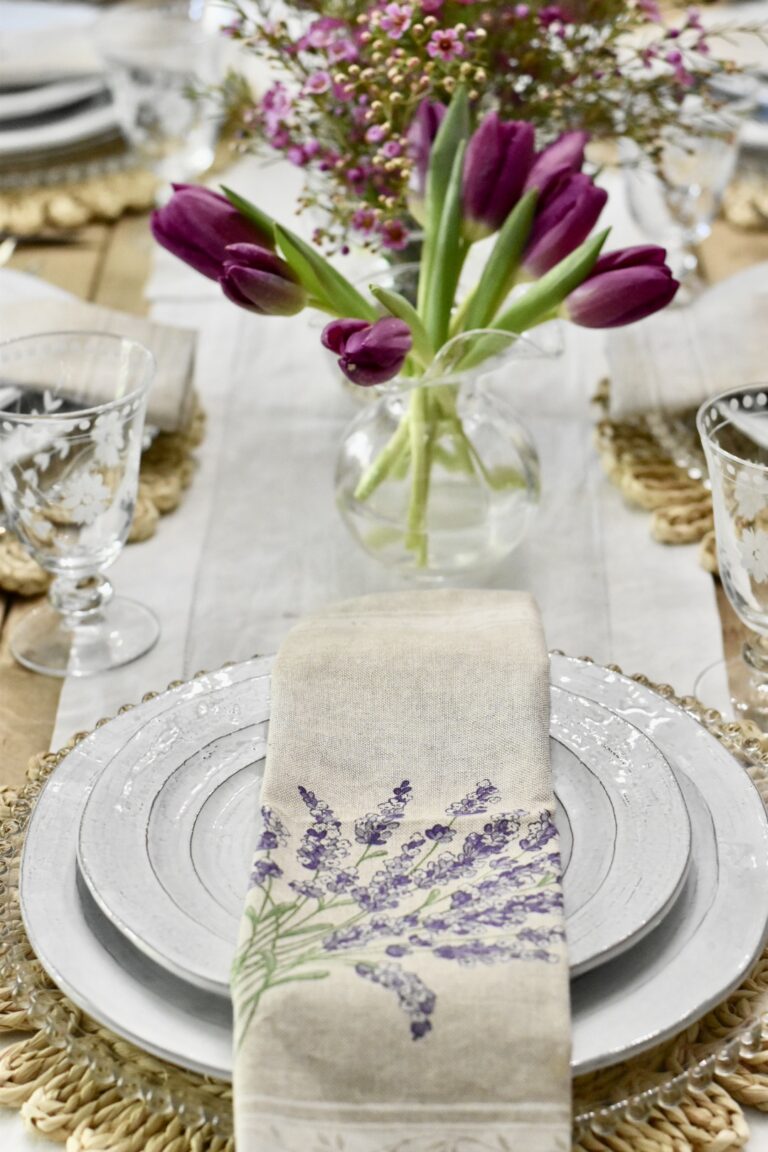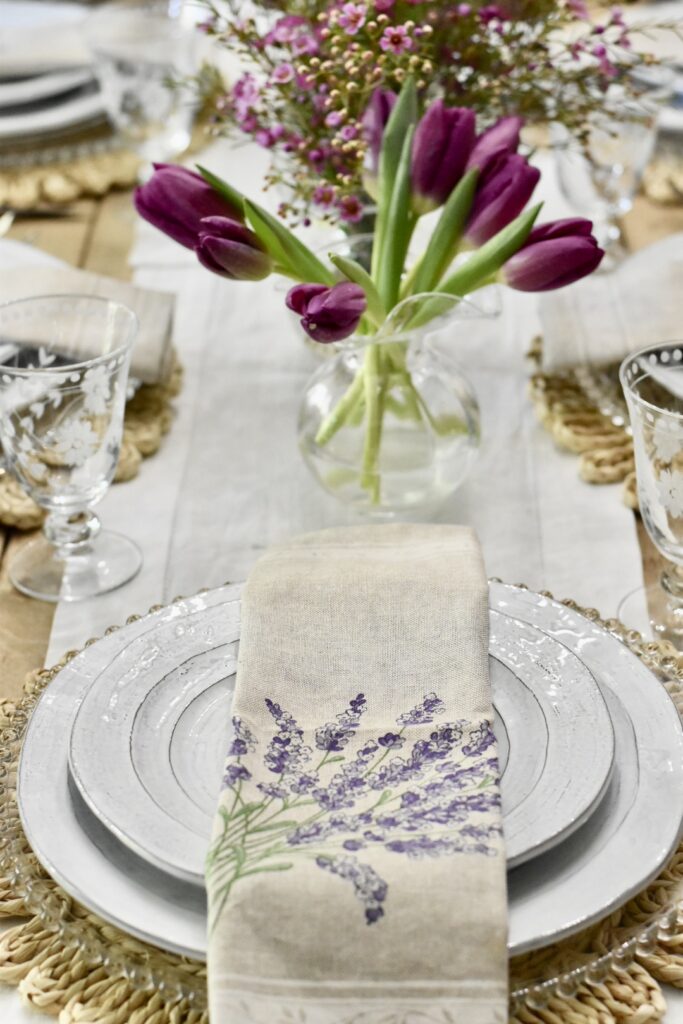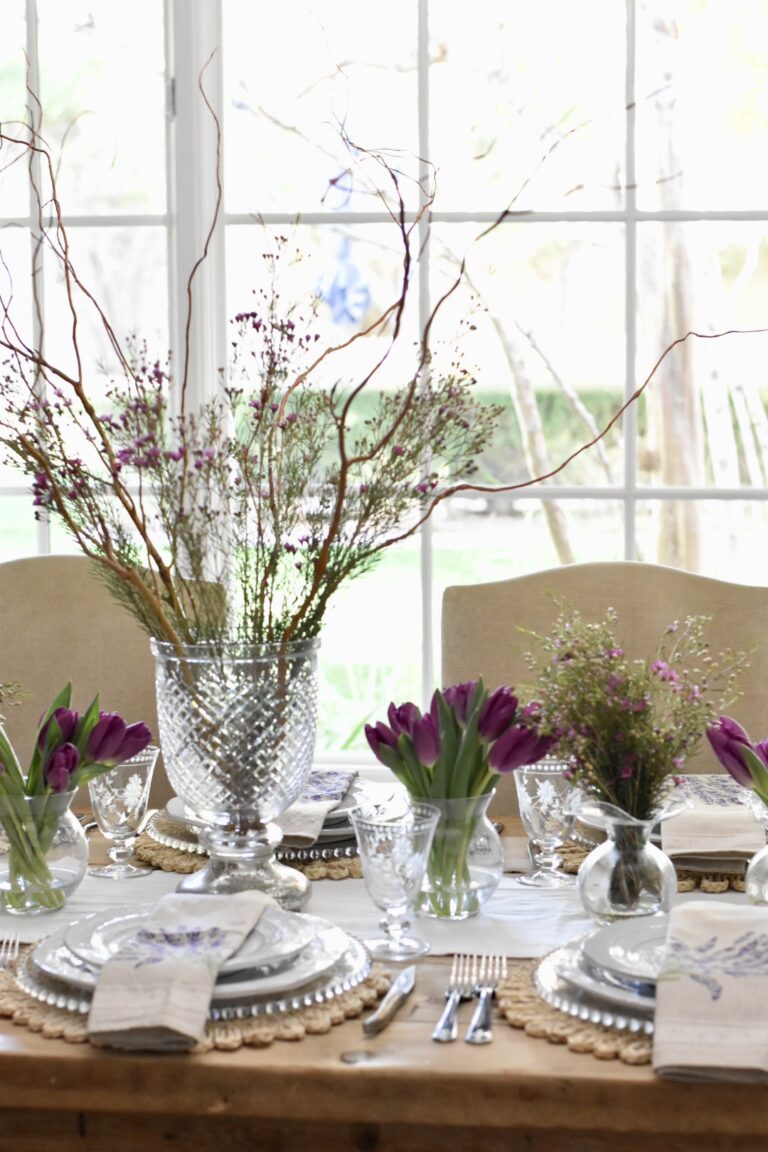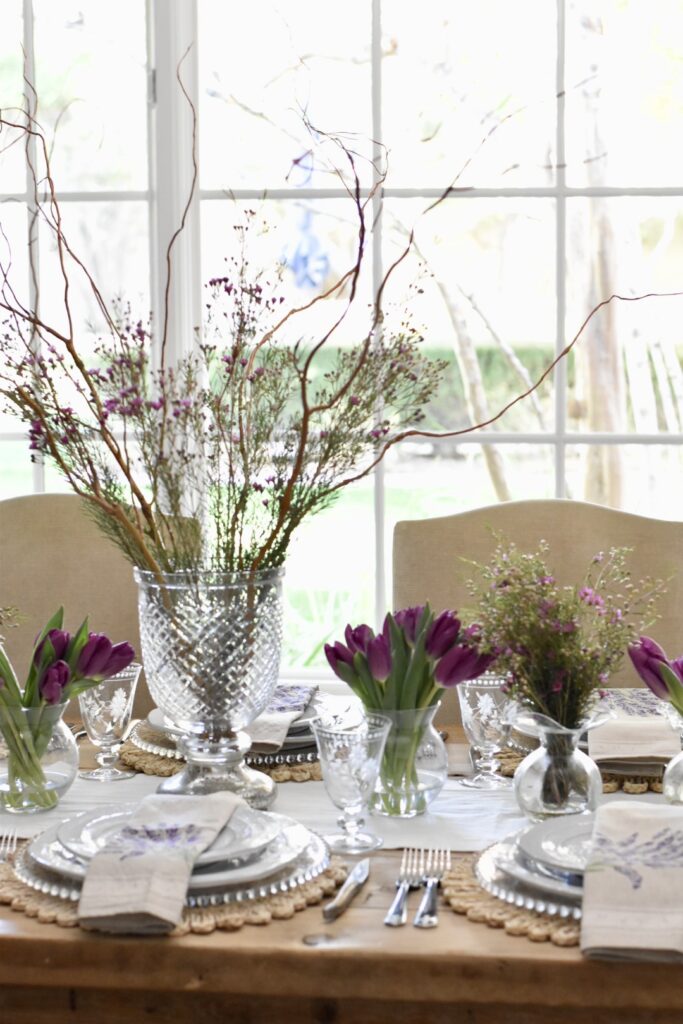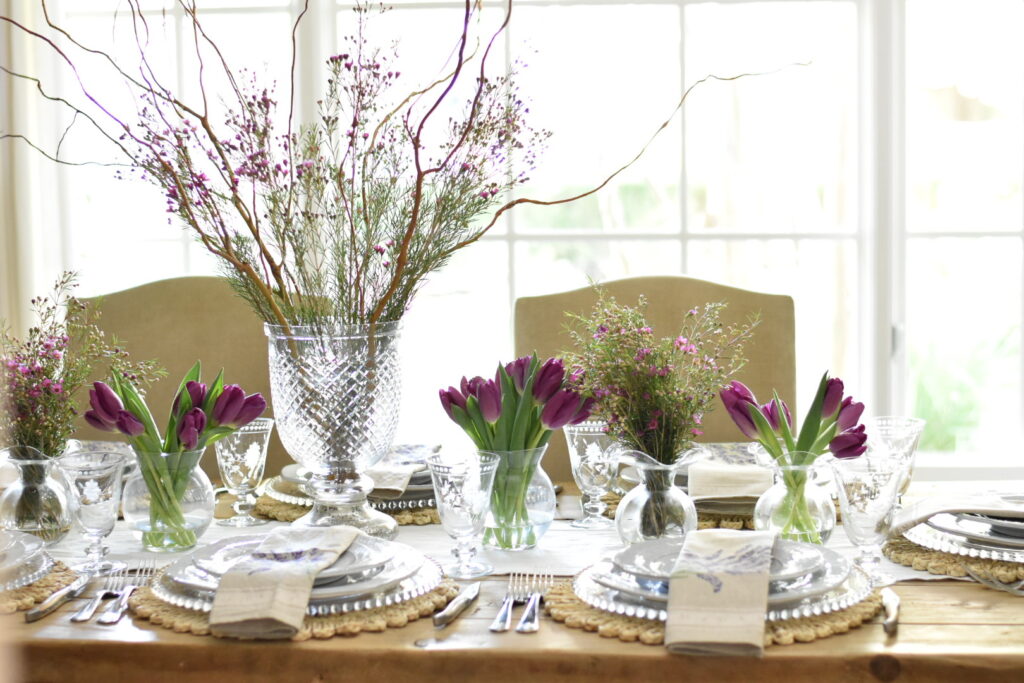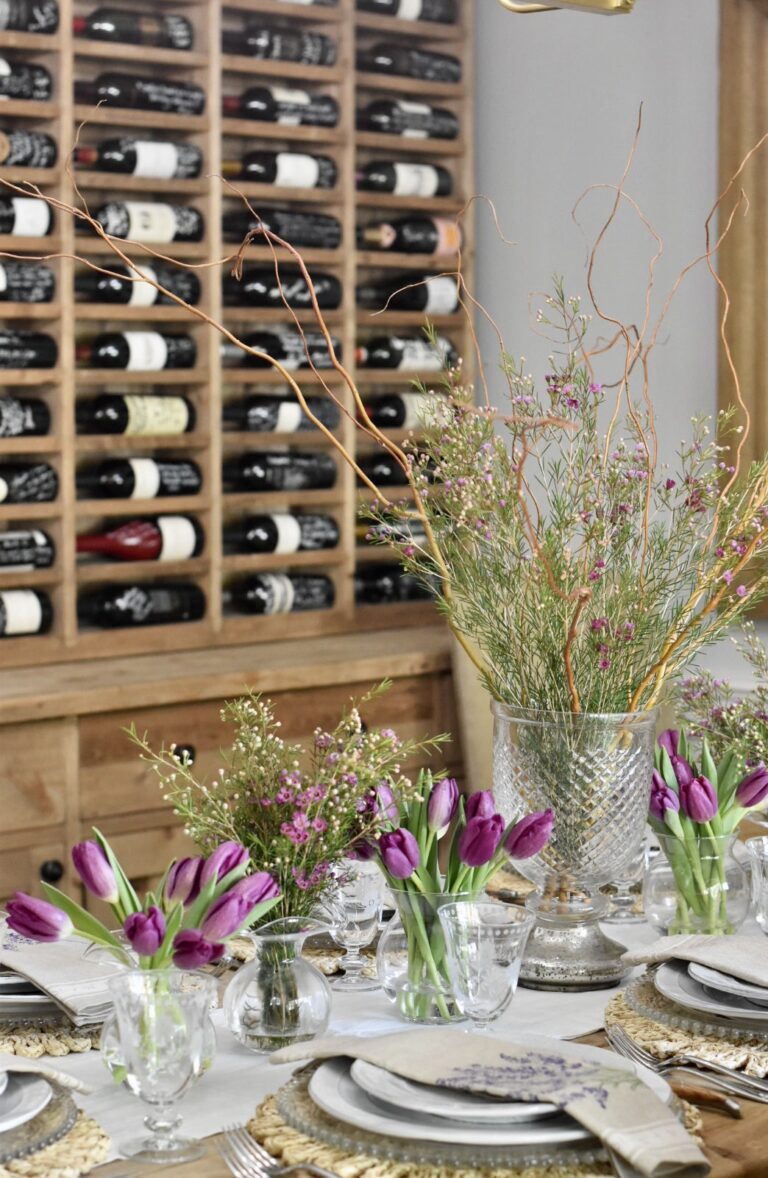 I hope you enjoyed seeing I was able to take a few bunches of simple wood branches and turn them into an amazing centerpiece, using grocery store flowers and neutral table items, fo this purple country table. Such a big effect with such little effort!
For another easy table decorating idea with this color scheme, check out my Purple and White Table here!