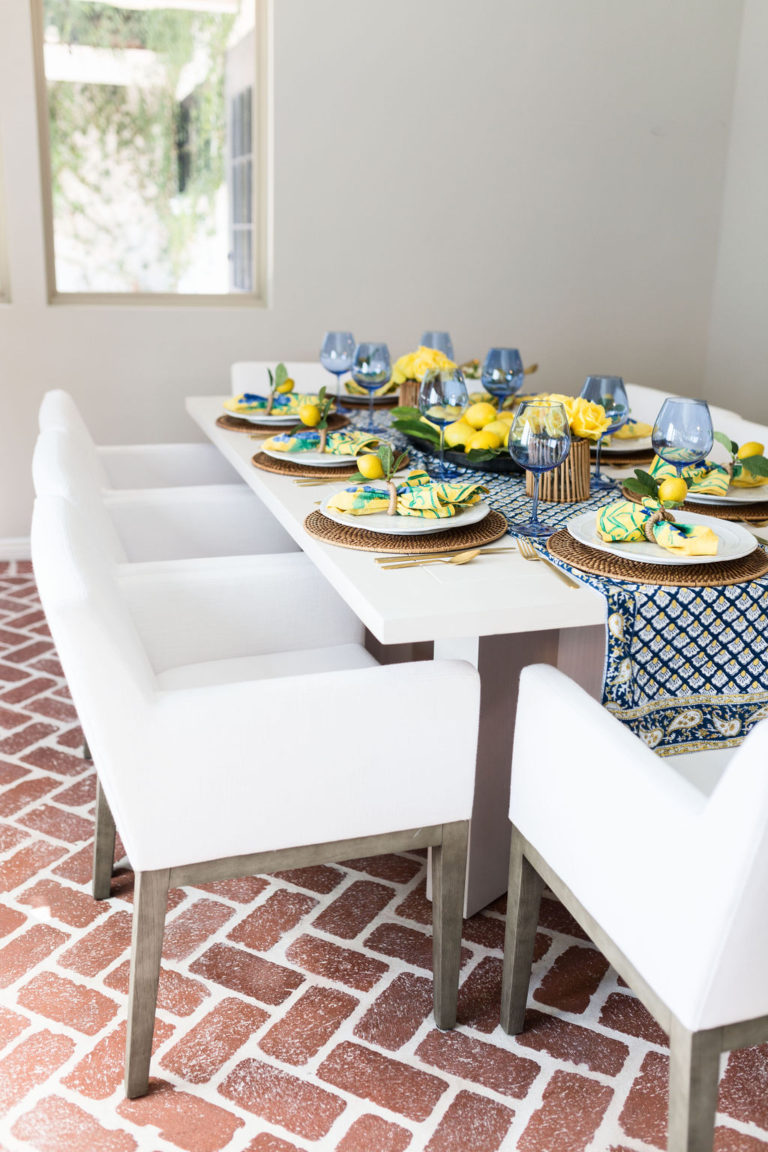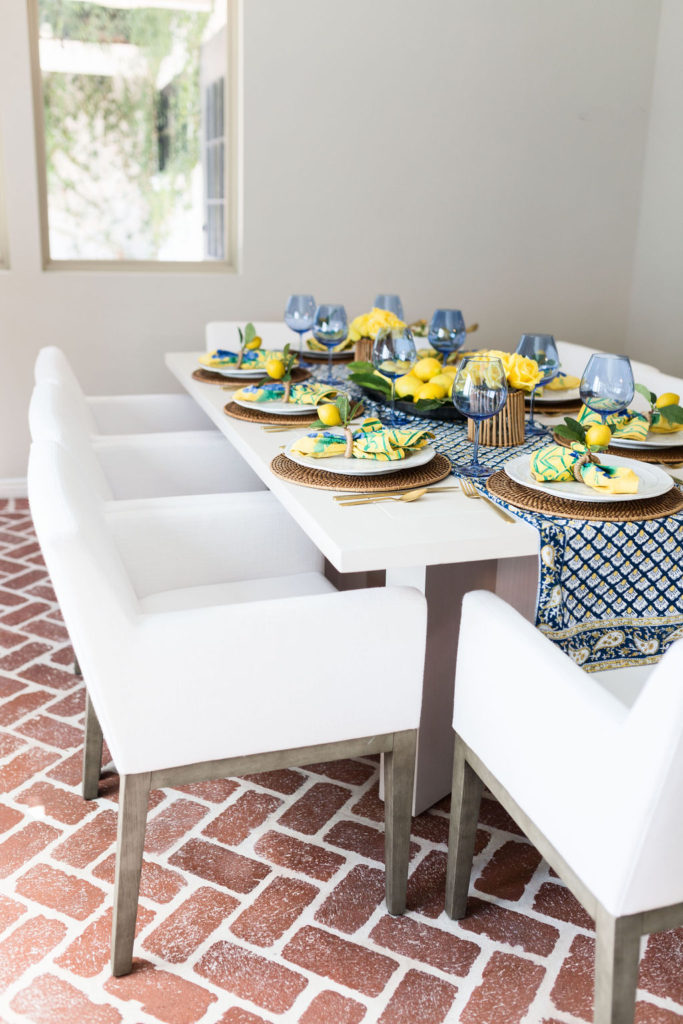 Nothing says French Country Decor quite like the yellows and blues that you find in the Provençal villages in the South of France. I've been lucky enough to visit this region several times and each time is better than the last. There are linen and fabric stores everywhere lining the narrow, cobbled streets in towns like Lyon, Avignon and Aix-en-Provence, which is where I stop and pick up items so I can create a yellow and blue table back at home. I love the reminder of the places I've been when I pull out these tablecloths and napkins.
I've teamed up with a few of my entertaining friends to bring you a sensational Summer Tablescape blog hop – check out the photos and links at the end of the post to see these how these fabulously talented ladies decorate their tables for summer.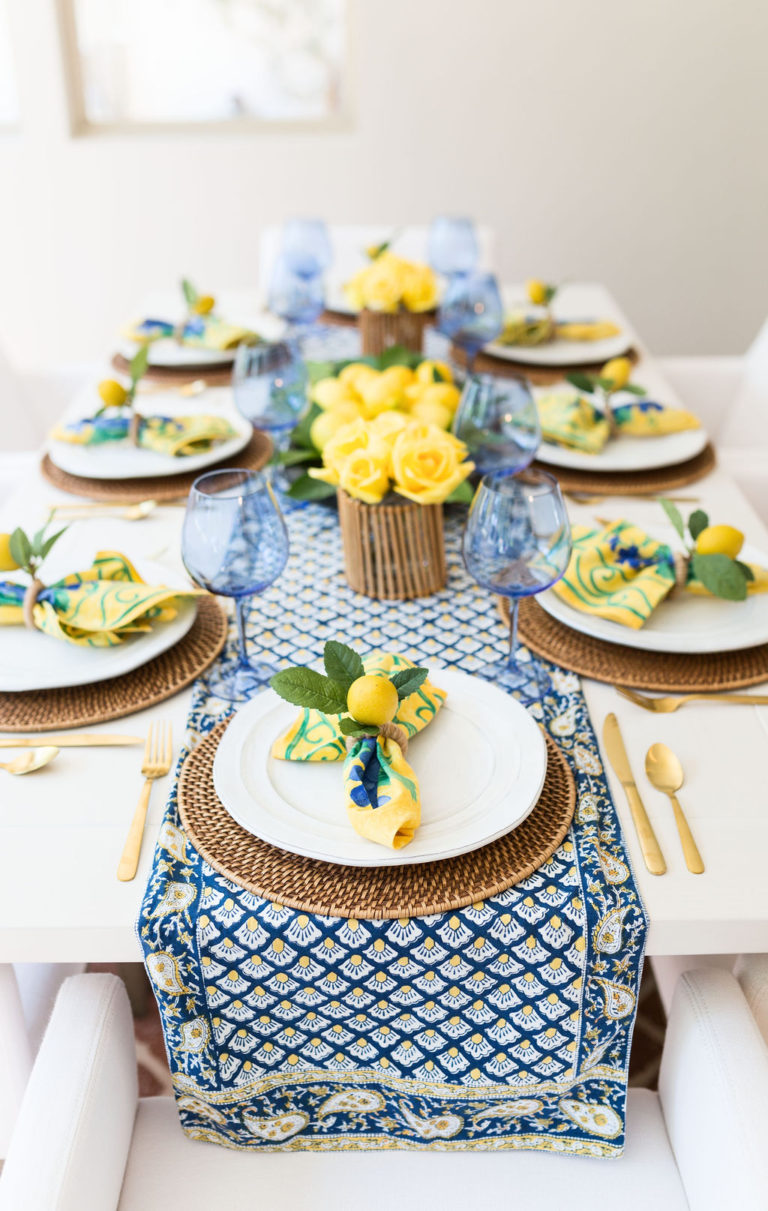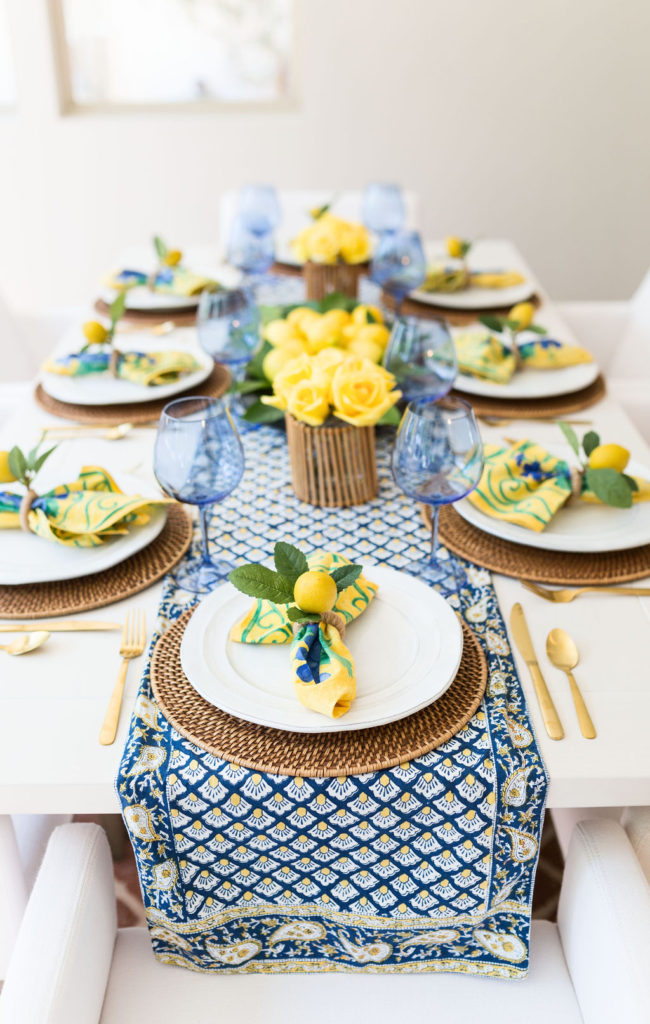 Fortunately, you don't have to go to Provence to experience the beauty of the area – it's easy to recreate this look at home. Cheerful hues of yellow and blue-purple tones remind us of the warm sunny climate and fragrant lavender fields that dominate this part of the world. Lemons are a mainstay of French country decor, as are hints of greenery and splashes of blue.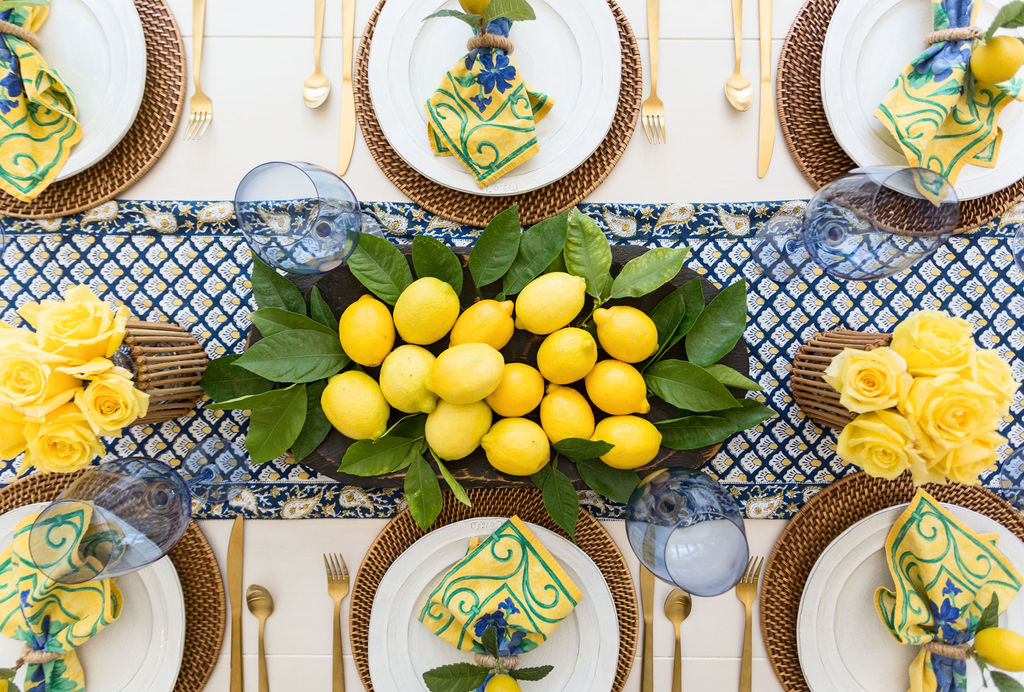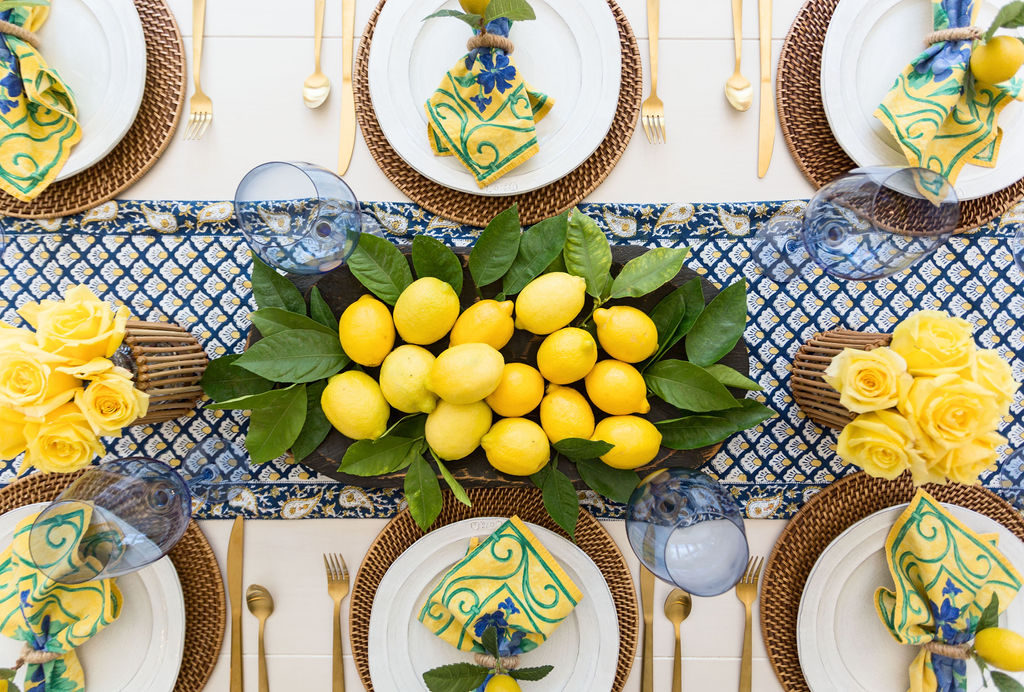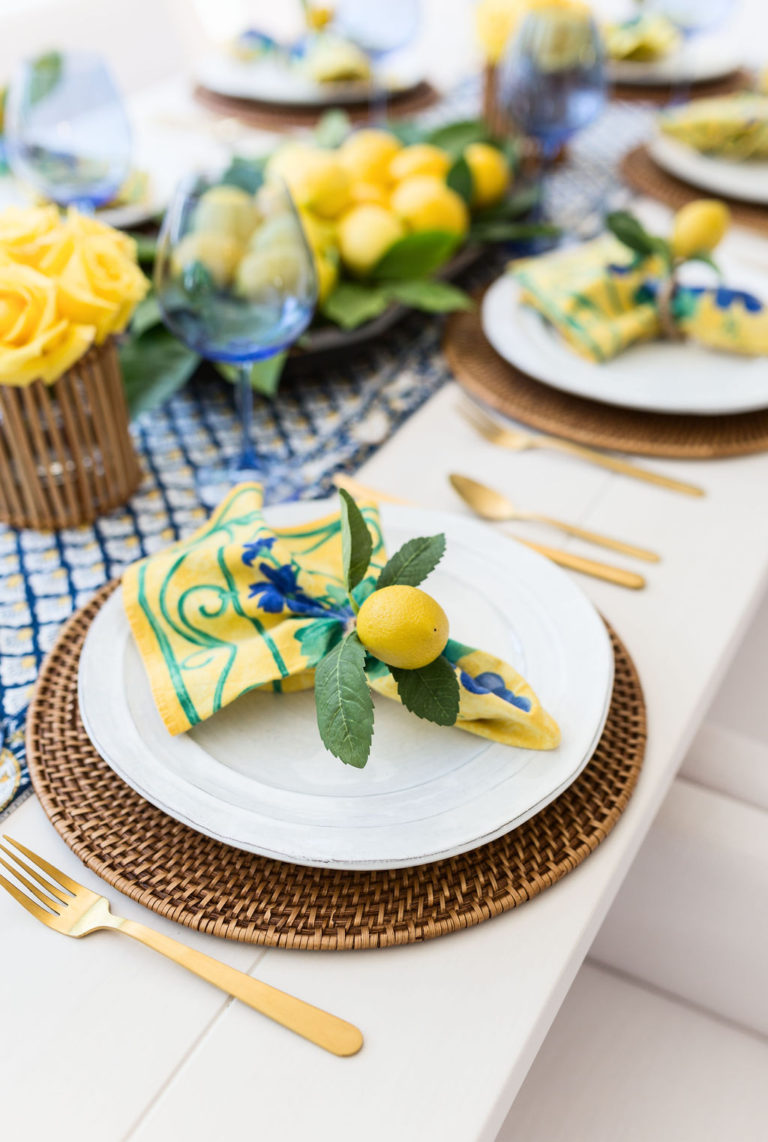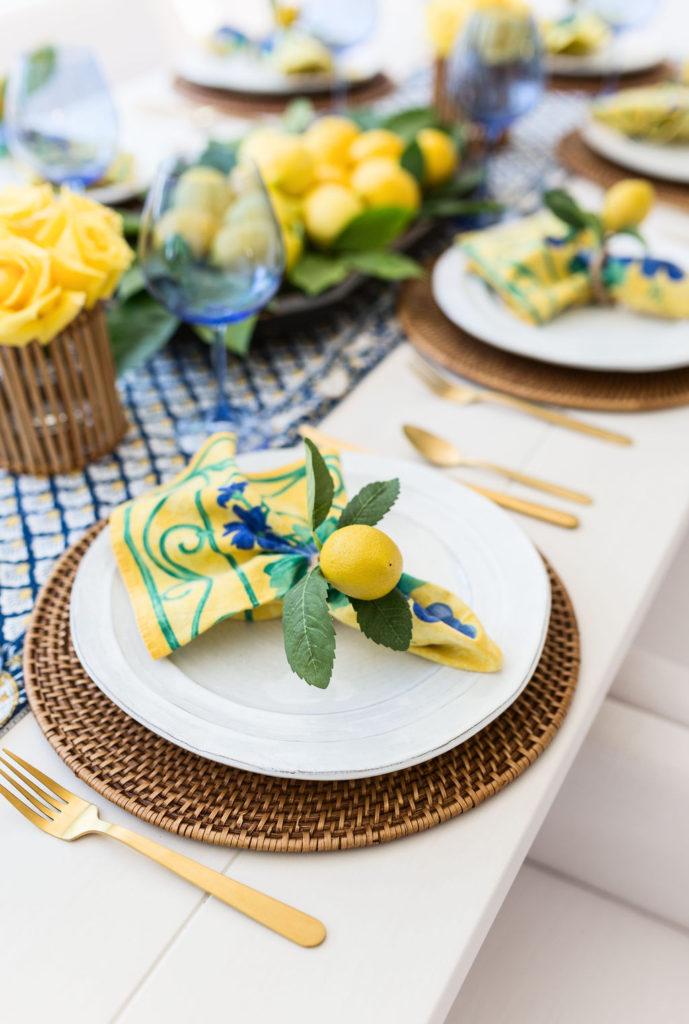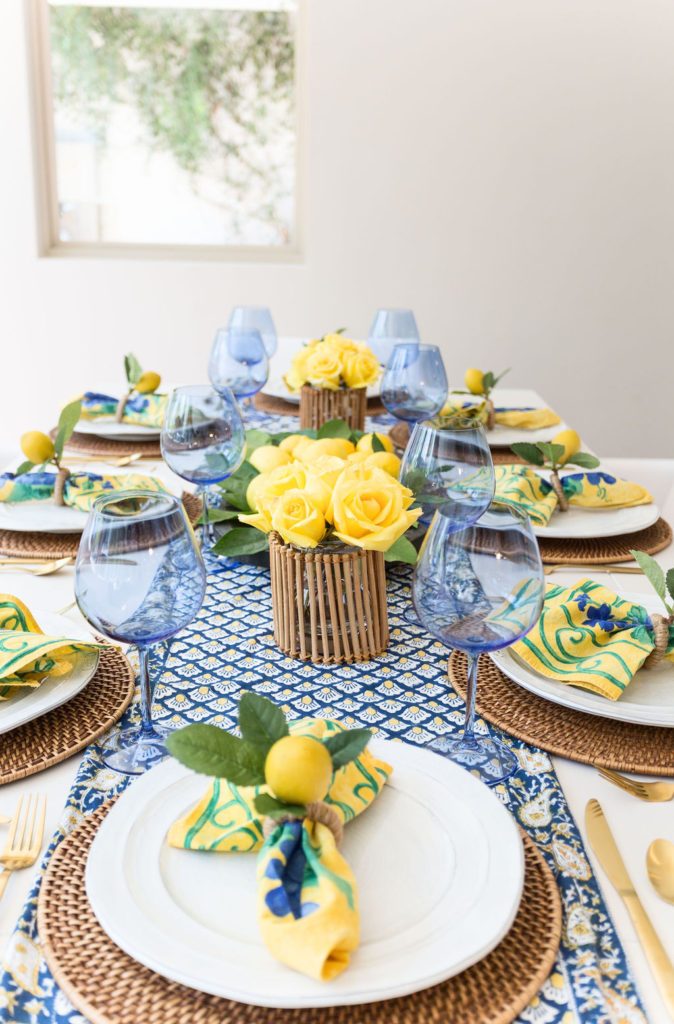 Shop similar table linens here: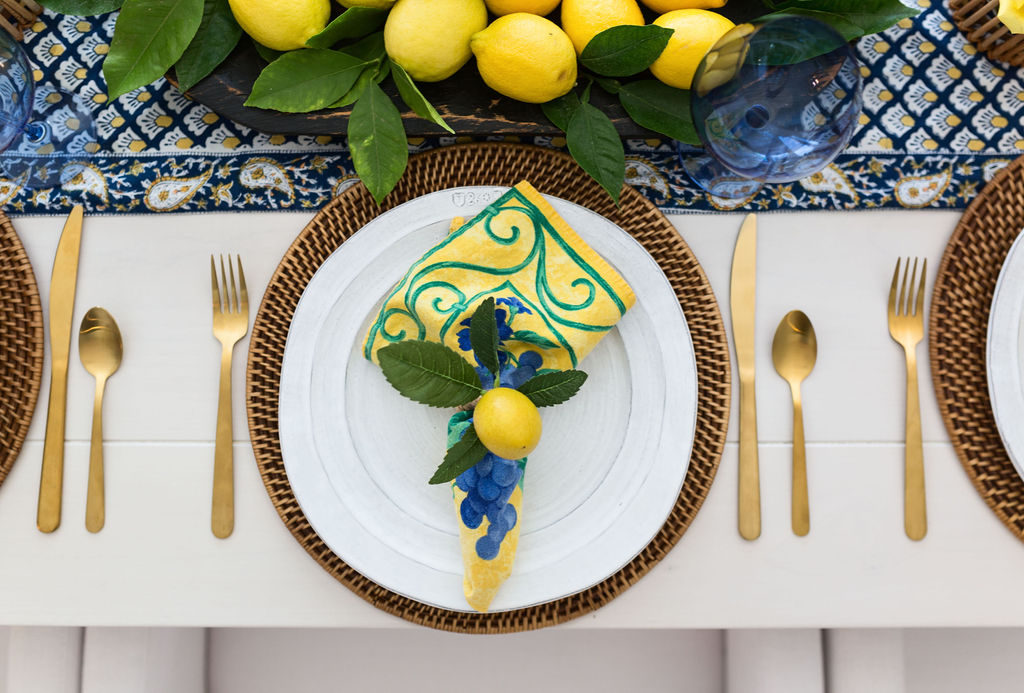 Shop the pacesetting here: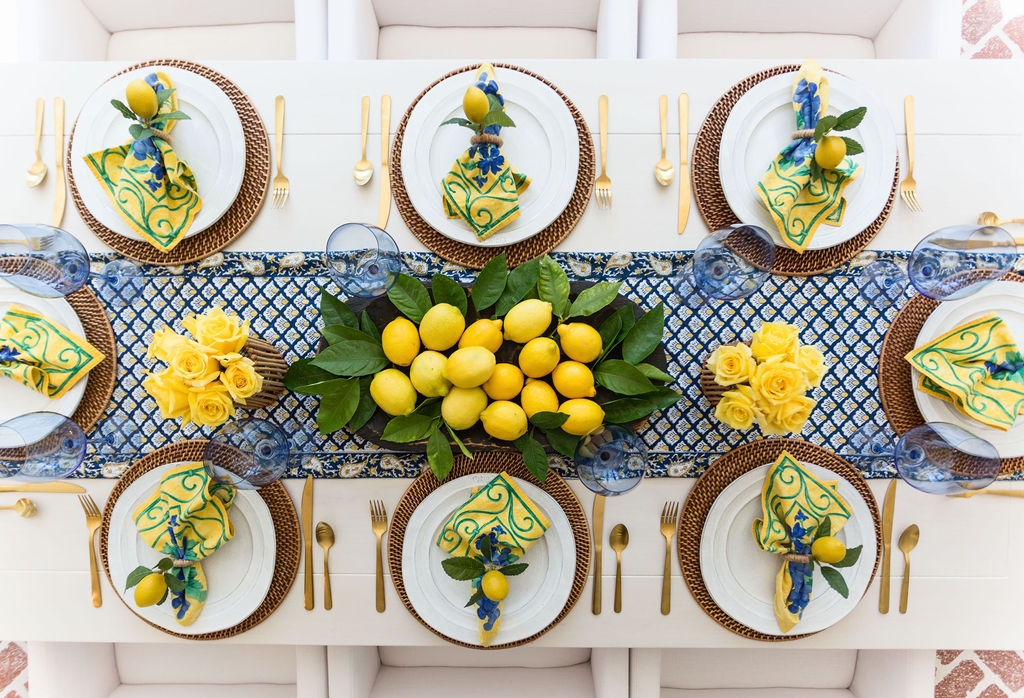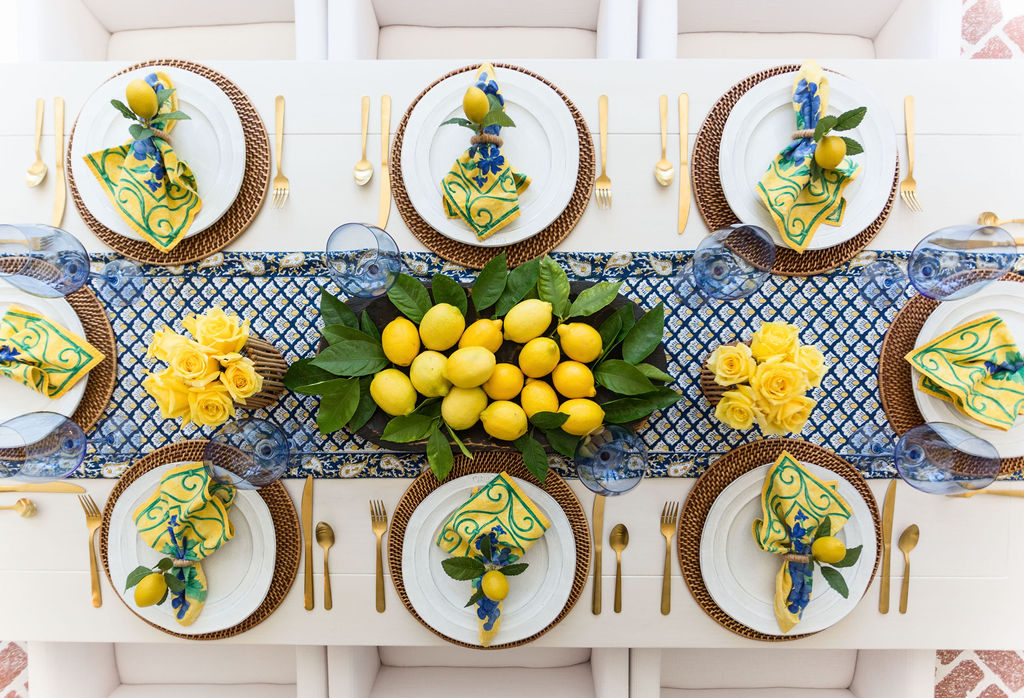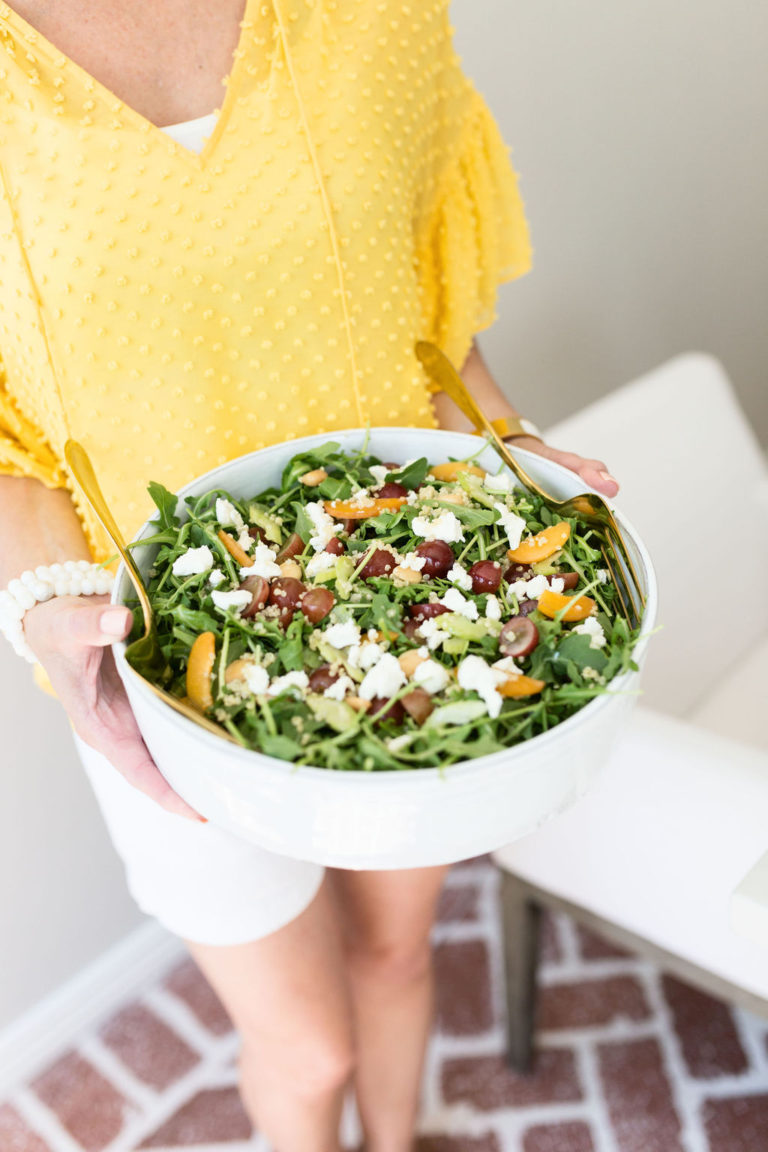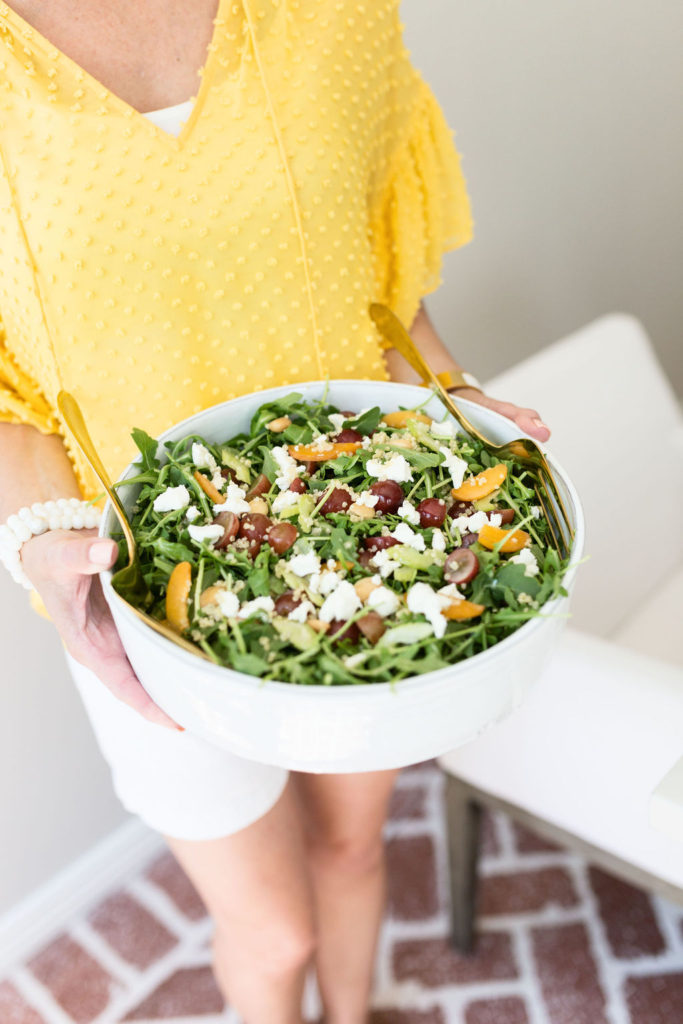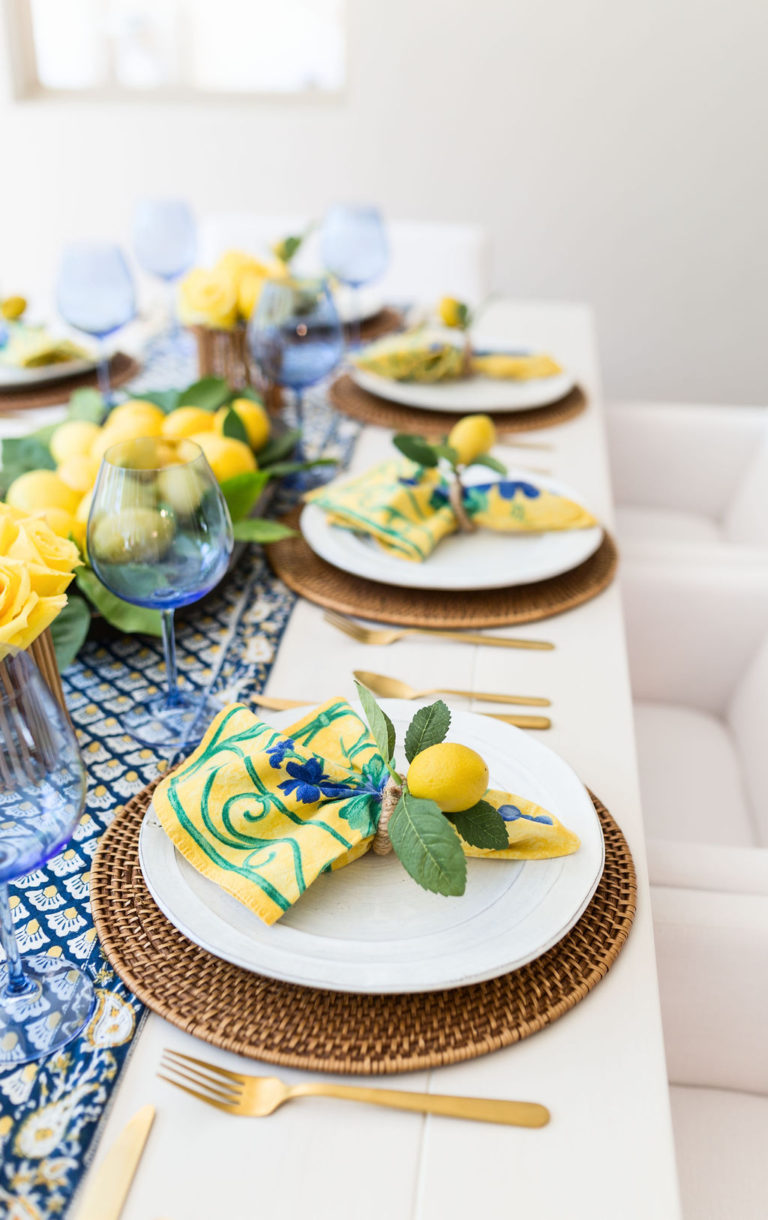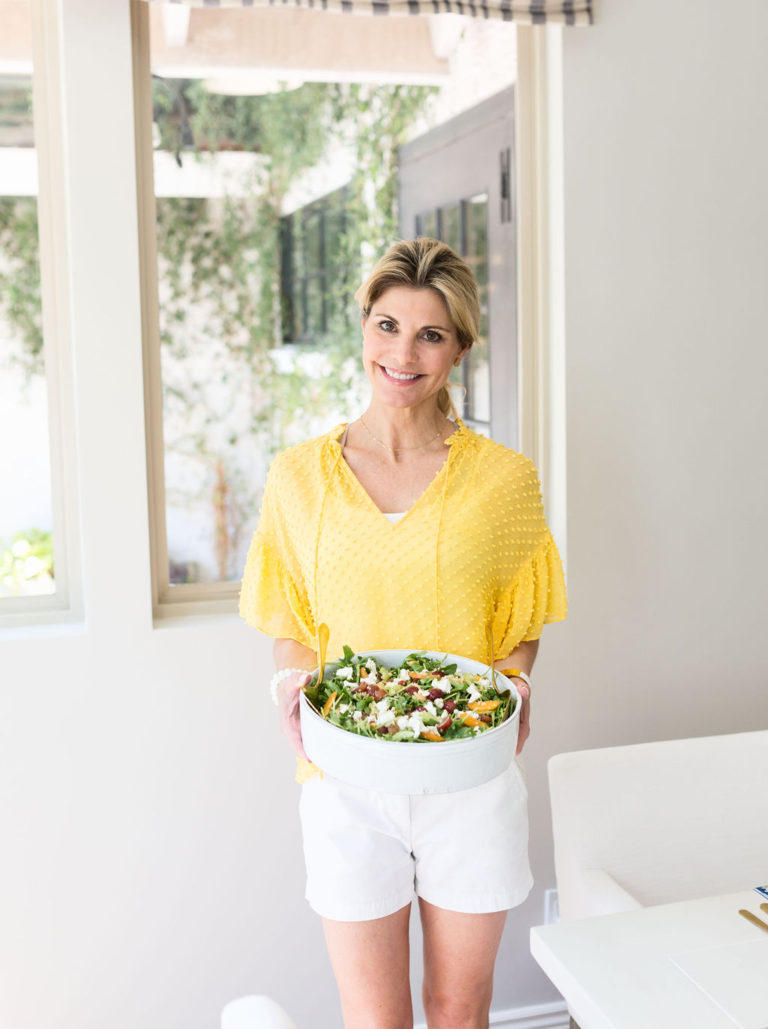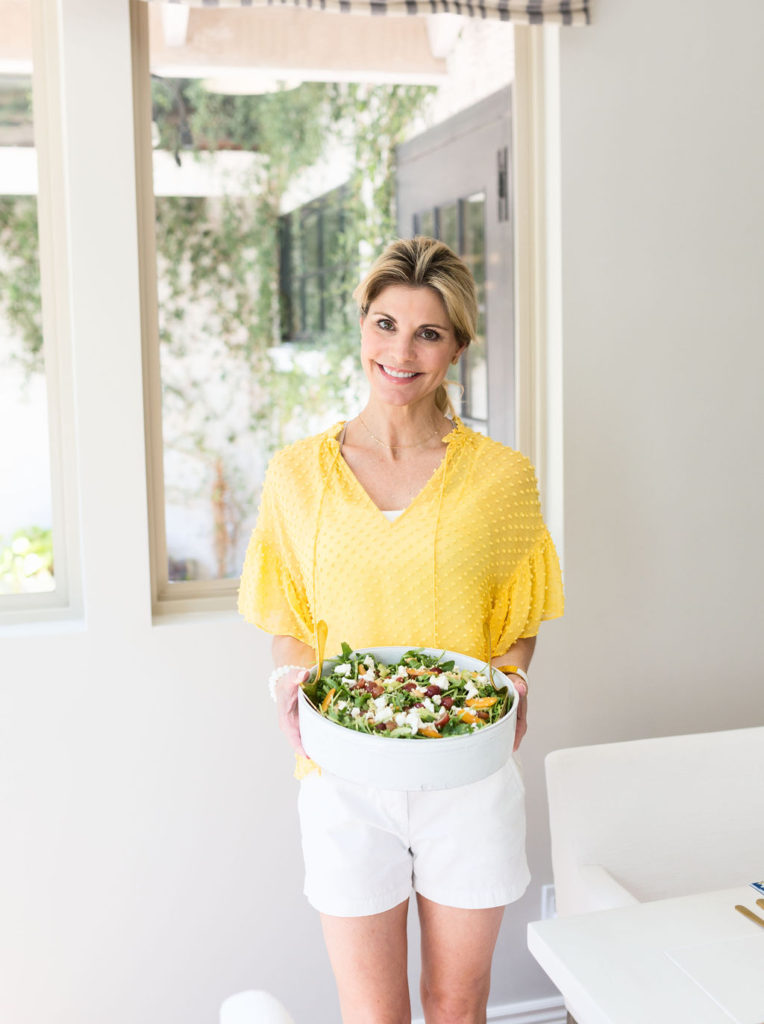 Hope you enjoyed my take on a French country decor table – I think it's perfect for summer with the yellow and blues.
Here's how all of my friends captured the magic of summer on their dining tables – I know you'll find inspiration here, no matter your style! Please visit their sites and follow them for home decor ideas during the summer and the rest of the year!