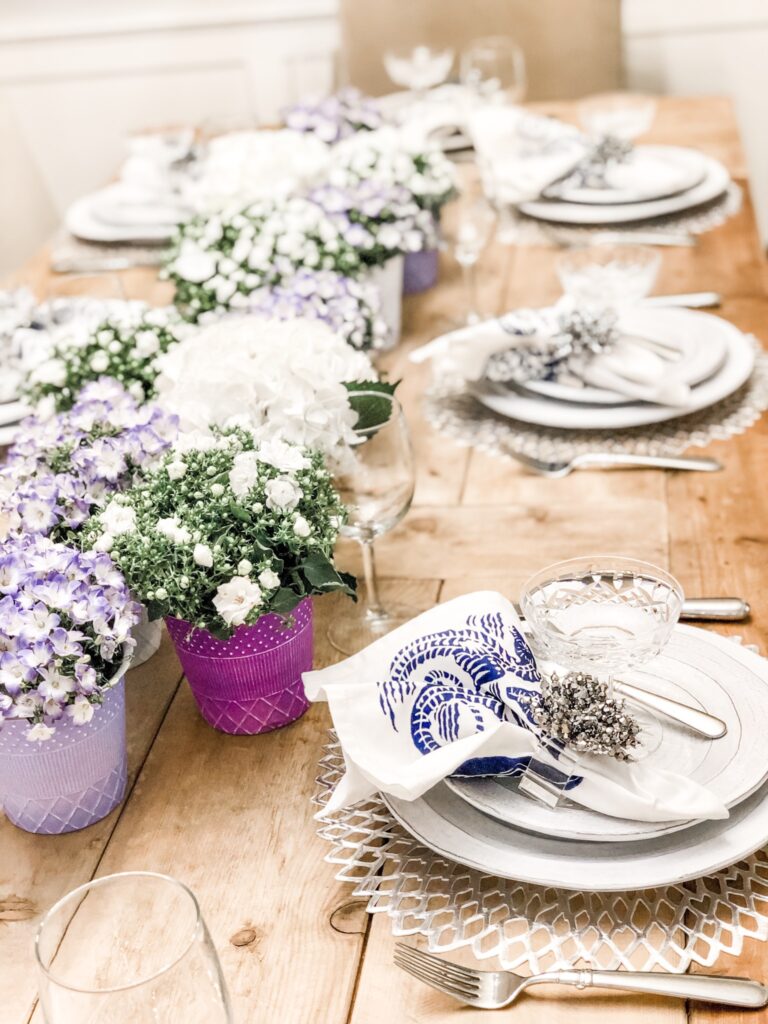 Every Tuesday night we host my mom and my husband's mom for dinner. It's our time to reconnect and really sit down for lively conversation between three generations. Rarely do we miss a week, and even when it's a busy time, we manage to pull it off. However, sometimes I need to take a few shortcuts to make it work – check out how I combined purple and white table decor for a recent Tuesday night Grandma Dinner. You won't believe these easy and quick ideas – especially how my centerpiece came together!
The Place Setting
Silver laser-cut placemats peek out from my rustic white stoneware plates, while Waterford crystal blends in with my everyday stainless steel flatware. I love to combine different elements in my place settings – it makes the special occasion items more usable!
Guess where these napkins are from? IKEA! I purchased them a few years ago – such a great find! The napkin rings are from Kim Seybert, one of my favorite luxury tabletop designers. Sparkly and bold, with a clear acrylic base, gives a modern touch to my table.
Shop the place setting here:

The Flowers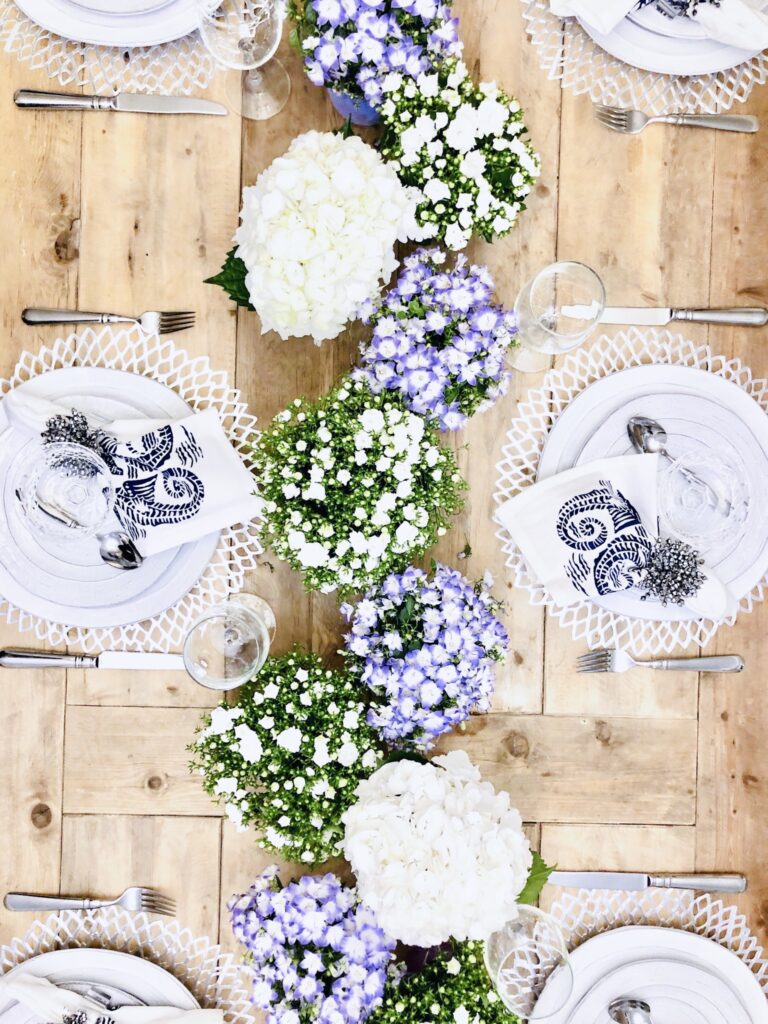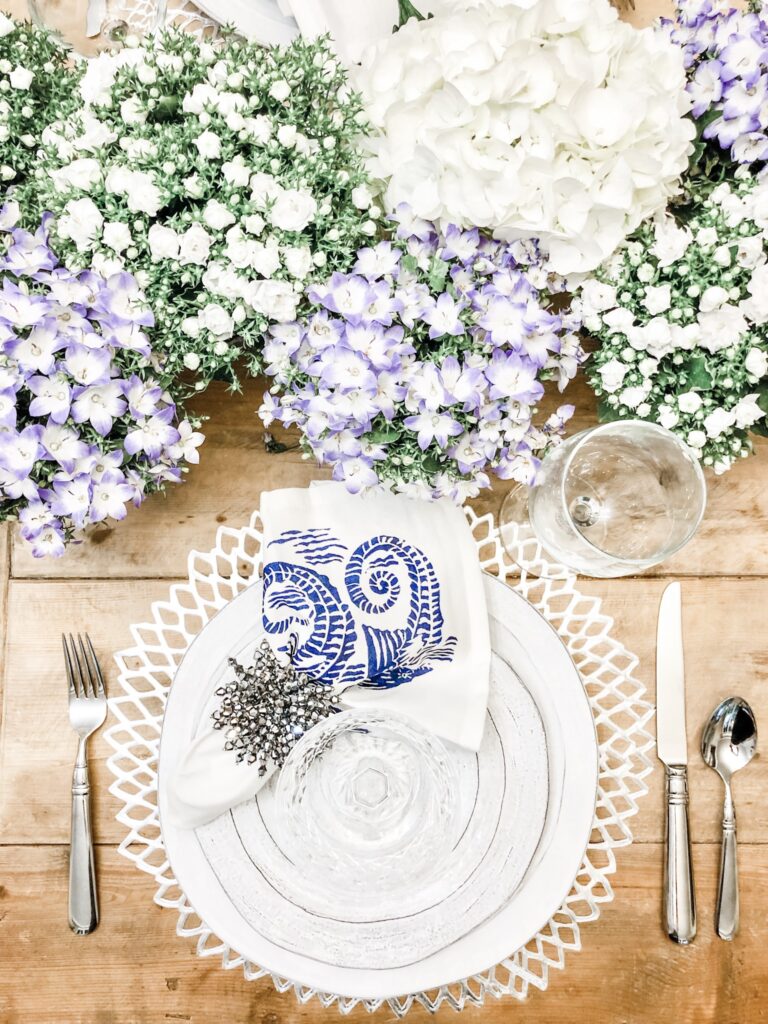 We look forward to it, I know our moms look forward to it, and our kids are always excited to see them. I love how are kids share what they are doing in school and sports, and I love how intently they listen to the grandmas when they give advice.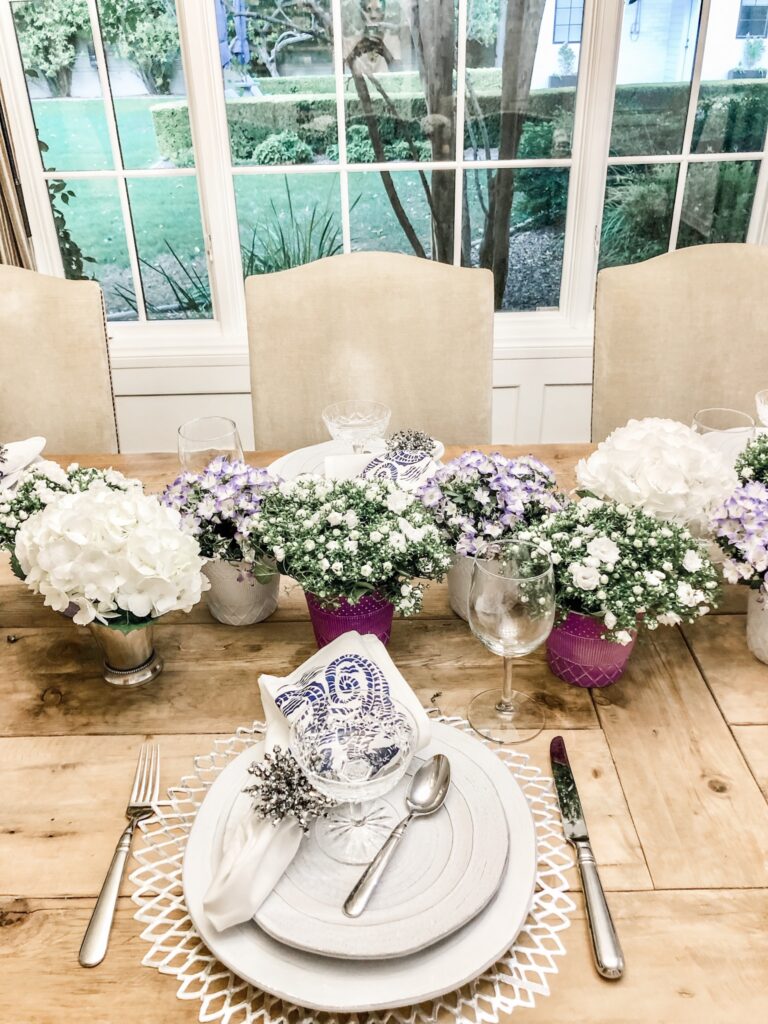 The Menu
Sometimes I make my dinners ahead of time, sometimes they're done an hour before, sometimes we get delivery! This night, I decided to take advantage of late summer tomatoes and whipped up a batch of refreshing, cool gazpacho. Julia Moskin's recipe is a creamy version of gazpacho – I don't care for salsa-type gazpacho, and this one fit the bill. Toasted baguette slices topped with mozzarella and prosciutto along with zesty grilled shrimp accompanied the gazpacho.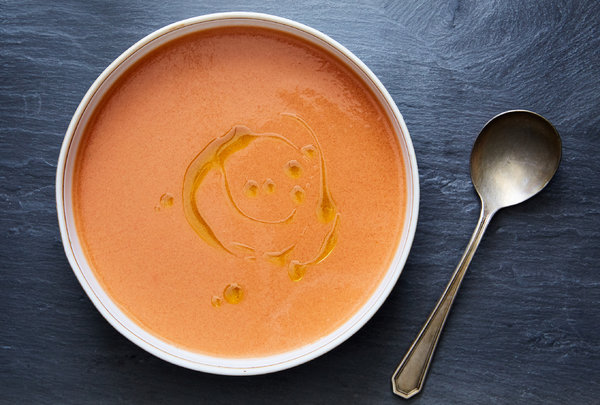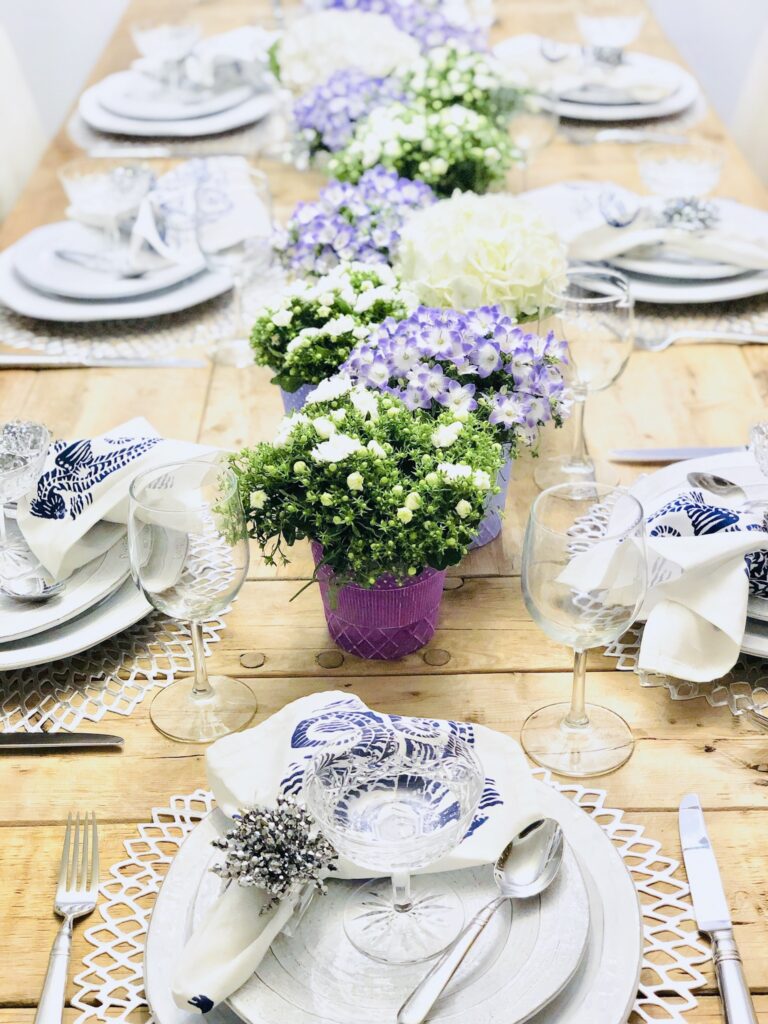 If you are lucky enough to have grandparents living close to you, I would definitely encourage you to start a dinner night routine of your own. Whatever night you choose, whatever meal you make, whatever table decor you use, I'm sure it will be as memorable as ours have become. These are memories that our kids will take with them forever, and I sure hope they do the same with us.
Like this idea? You 'll enjoy this post where I share another favorite go-to recipe for my Tuesday dinners.