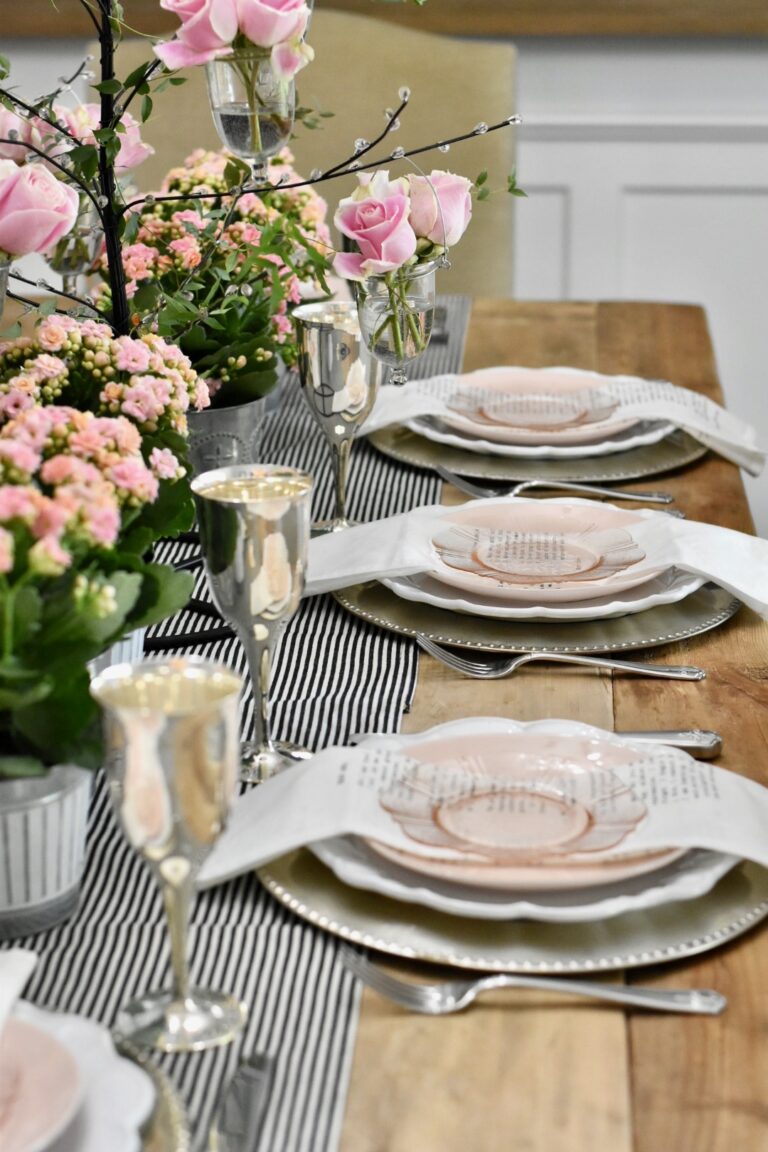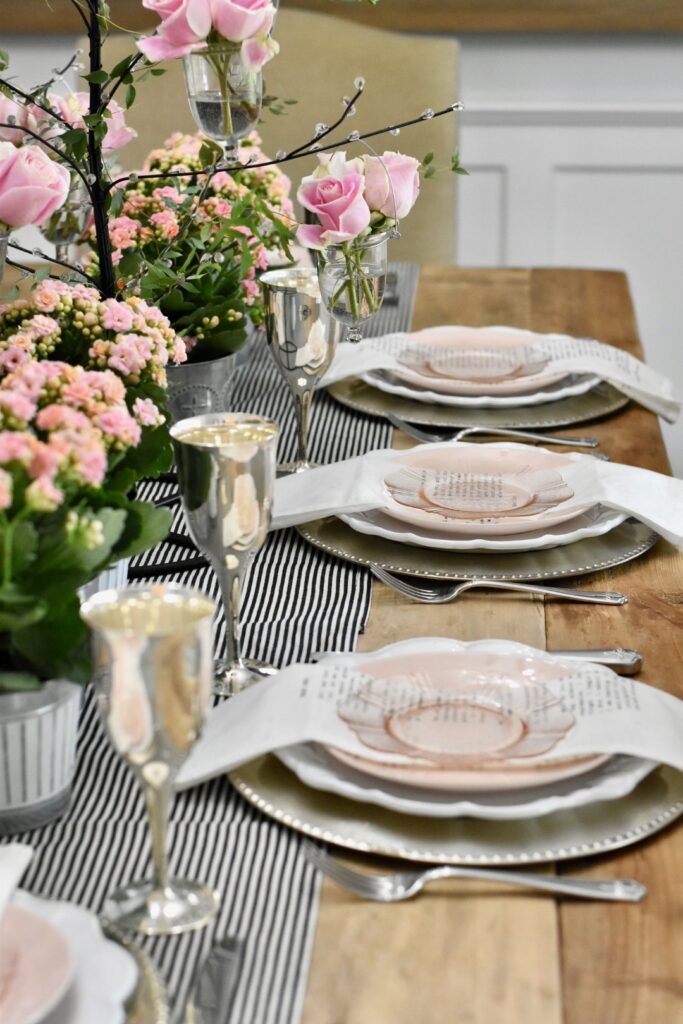 While things are still looking a bit different this year as far as celebrations go, Valentine's Day will be no exception. Instead of a restaurant date for two, my husband and I decided to turn it into a Family Valentine's Day Dinner for all of us, Grandmas included. Perhaps not quite as romantic as it has been in the past, this will be just as much fun and I'm sure someday we will look back and remember it fondly as the year that we stayed home and had a family dinner instead.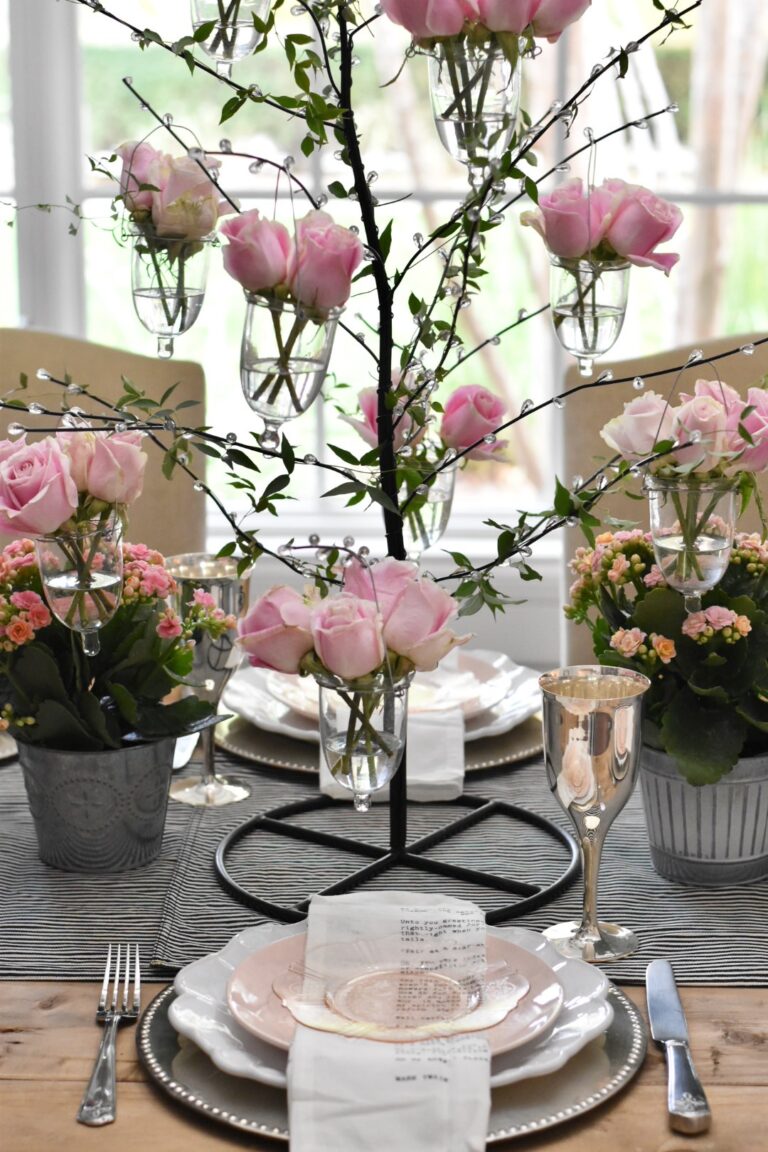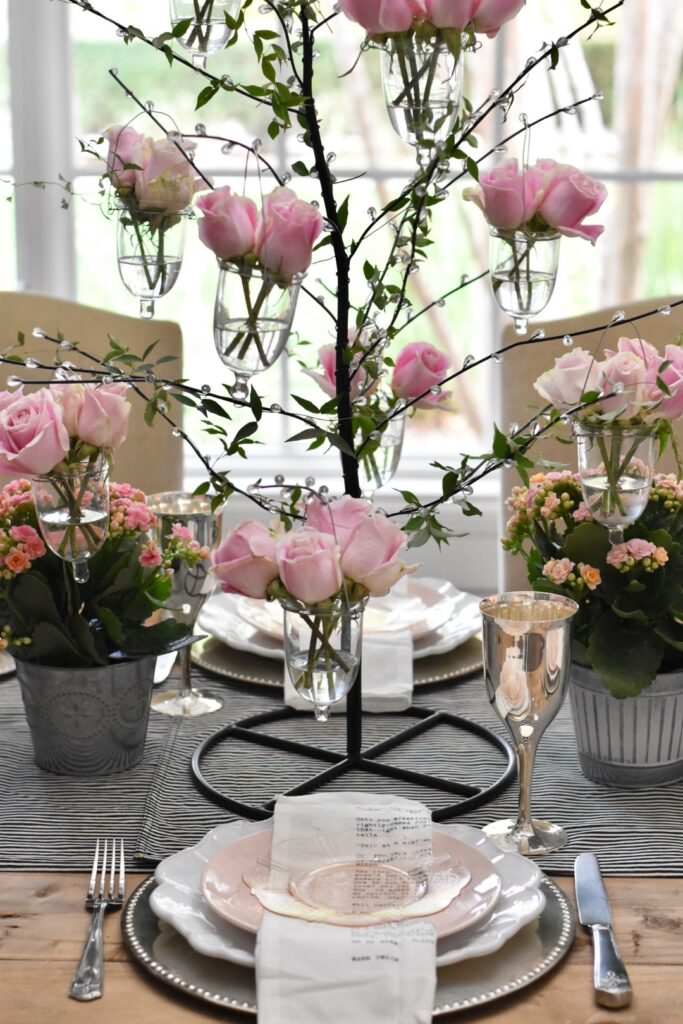 Of course, I wanted to make our Valentine's Day Dinner special so that everyone felt the love, and my table had to match that sentiment. The inspiration for this table was actually an iron tree that I purchased as Christmas decor years ago. I loved it so much that I found some Easter egg ornaments and used it for Easter a few months later. Pretty soon I realized I could use this tree year-round and not just on my dining table. It has since made its way to my kitchen island, my entry table in my front hallway and even outside on our barbecue counter top. For our Valentine's Day dinner, I grouped pink roses together and placed them in hanging votives, where they were dispersed on the branches for an amazing flowering tree effect.
While this tree is no longer available, here are some others I have found: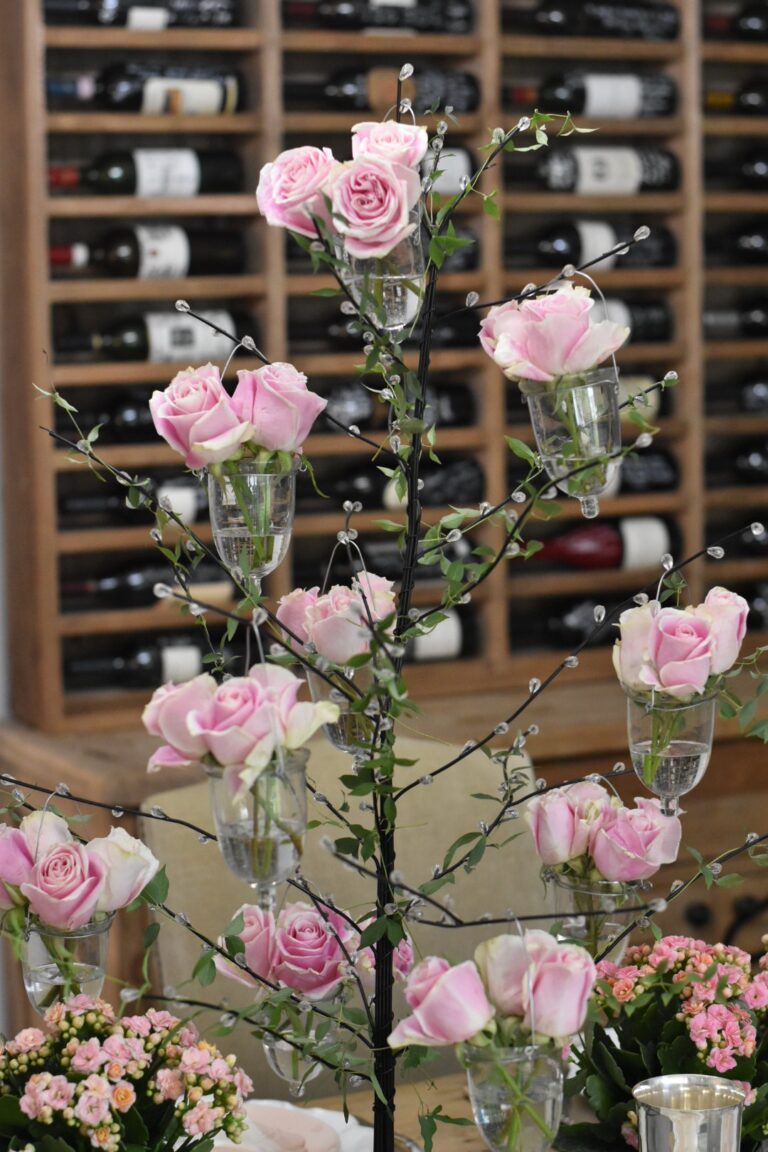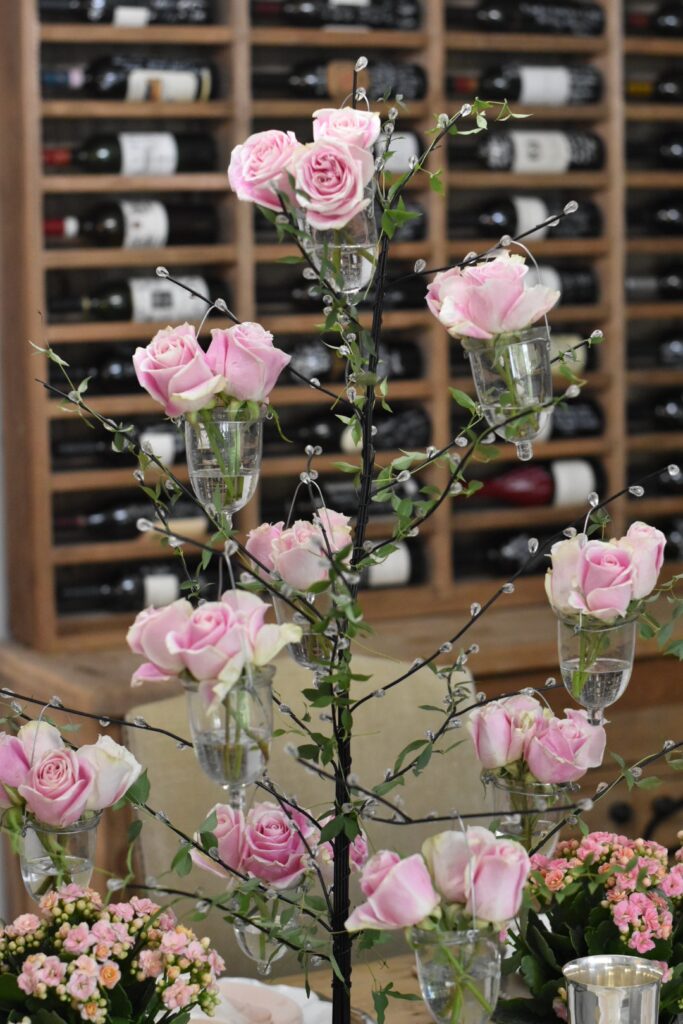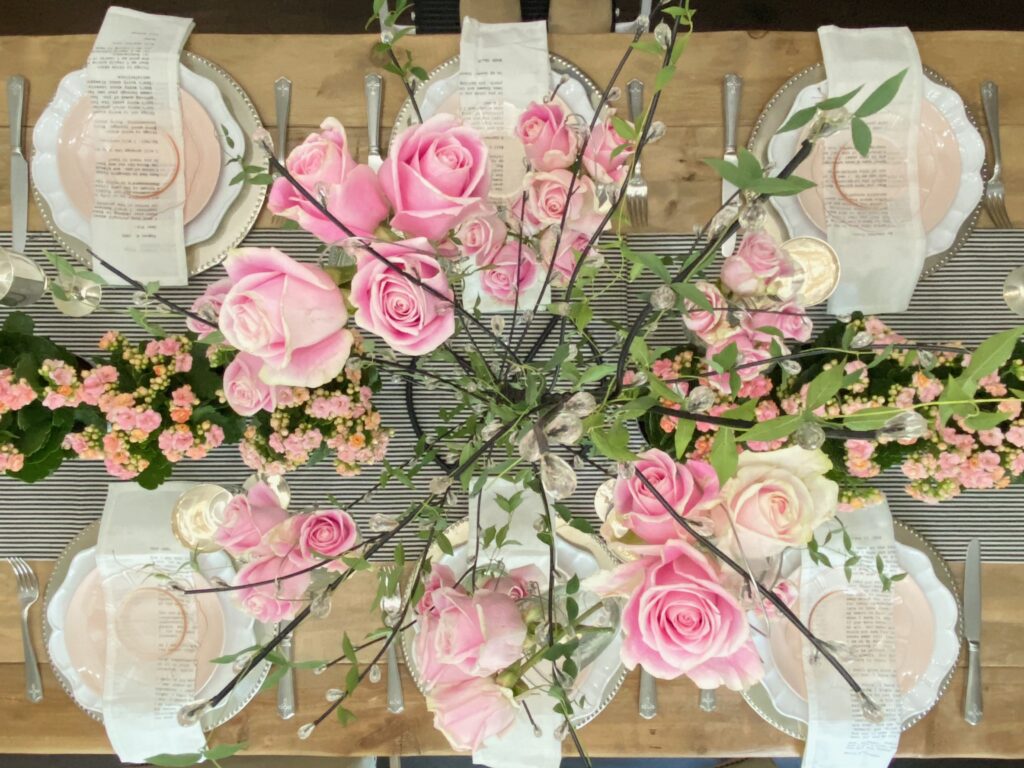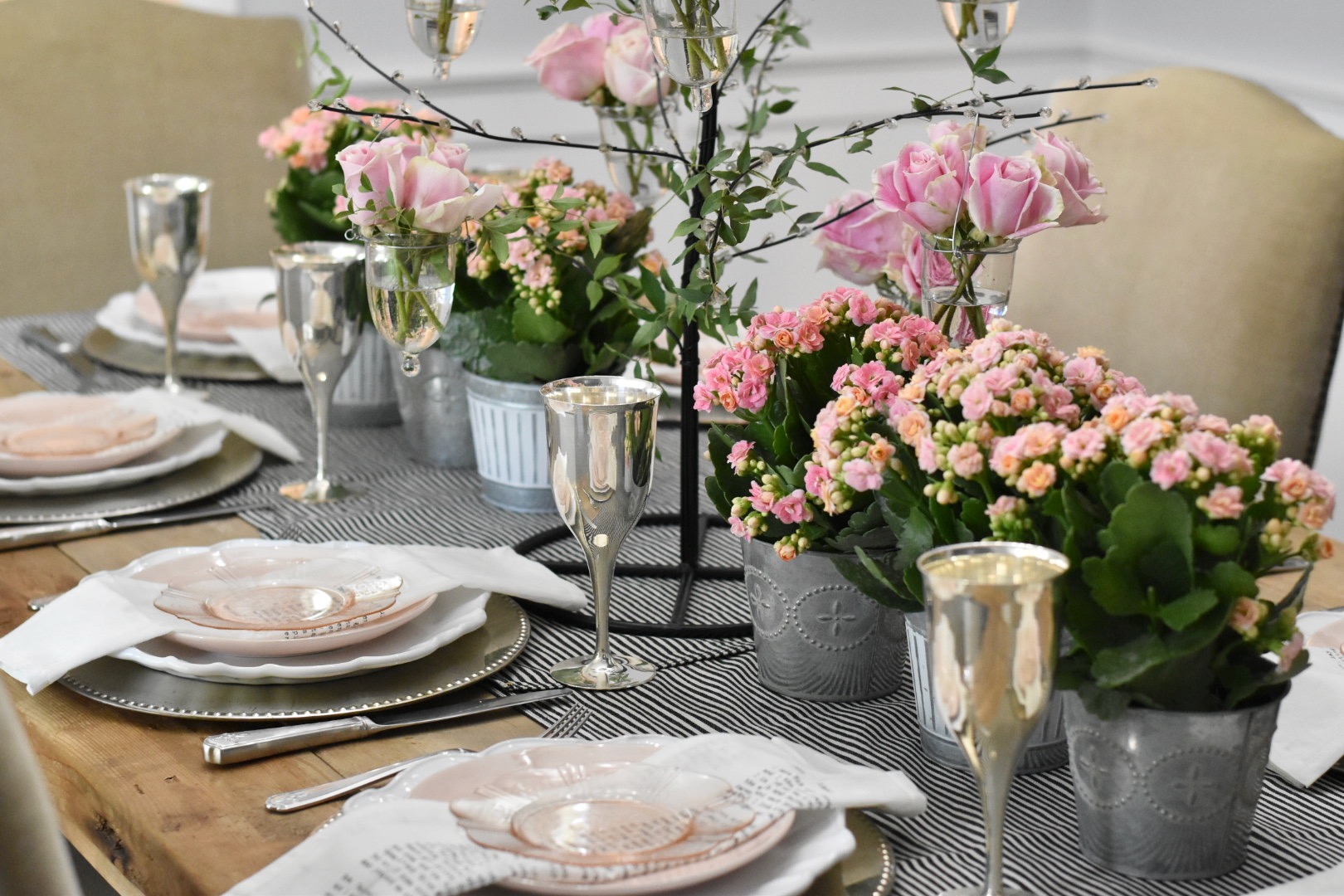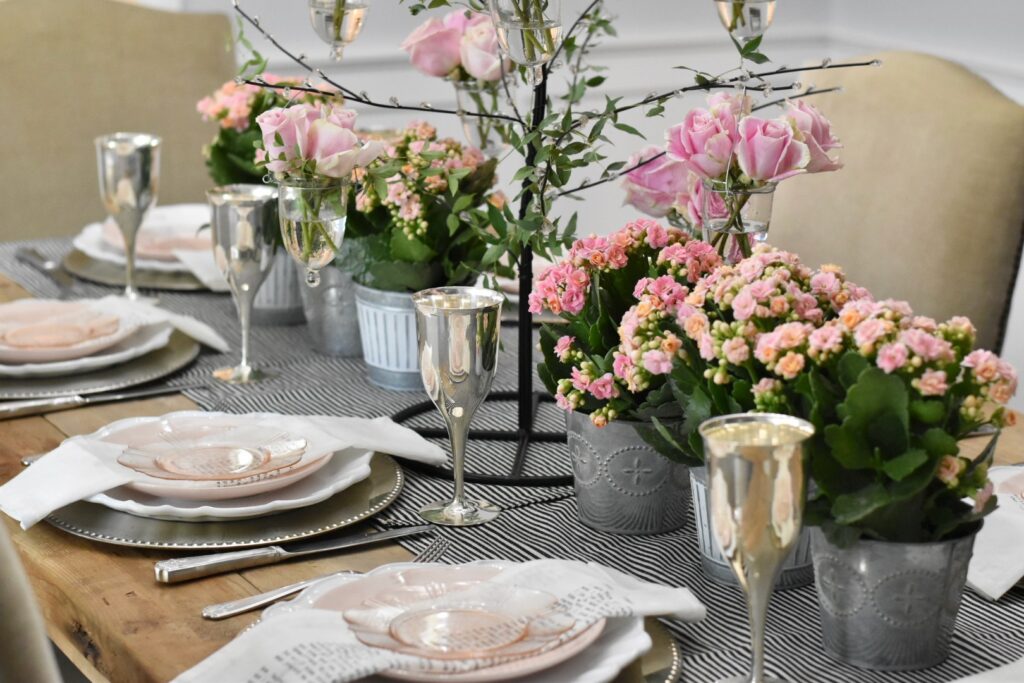 Shop the table setting here: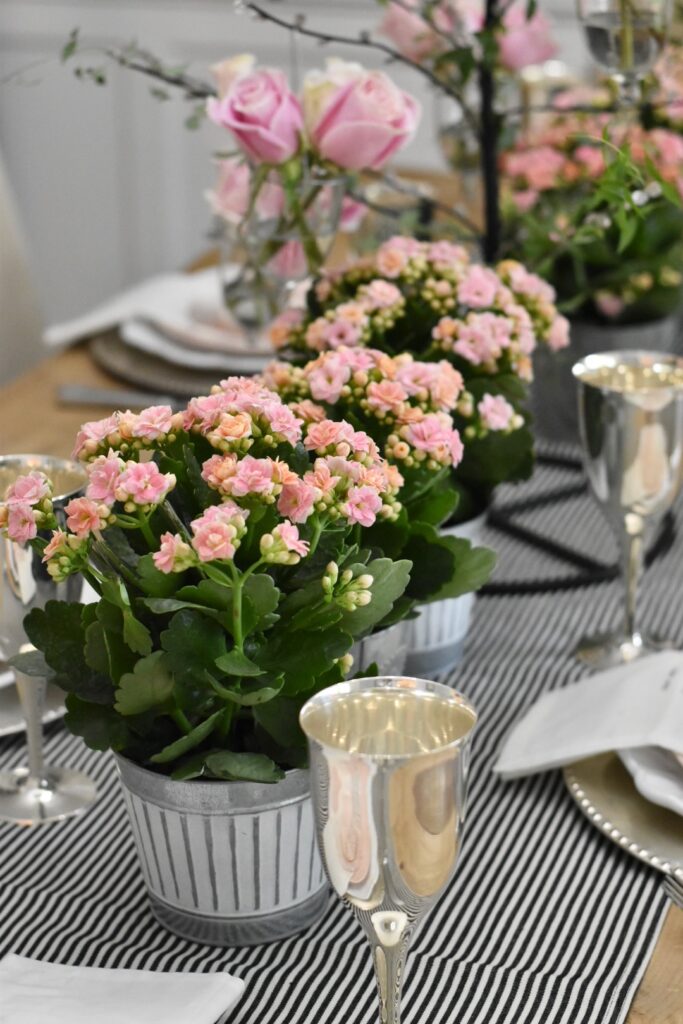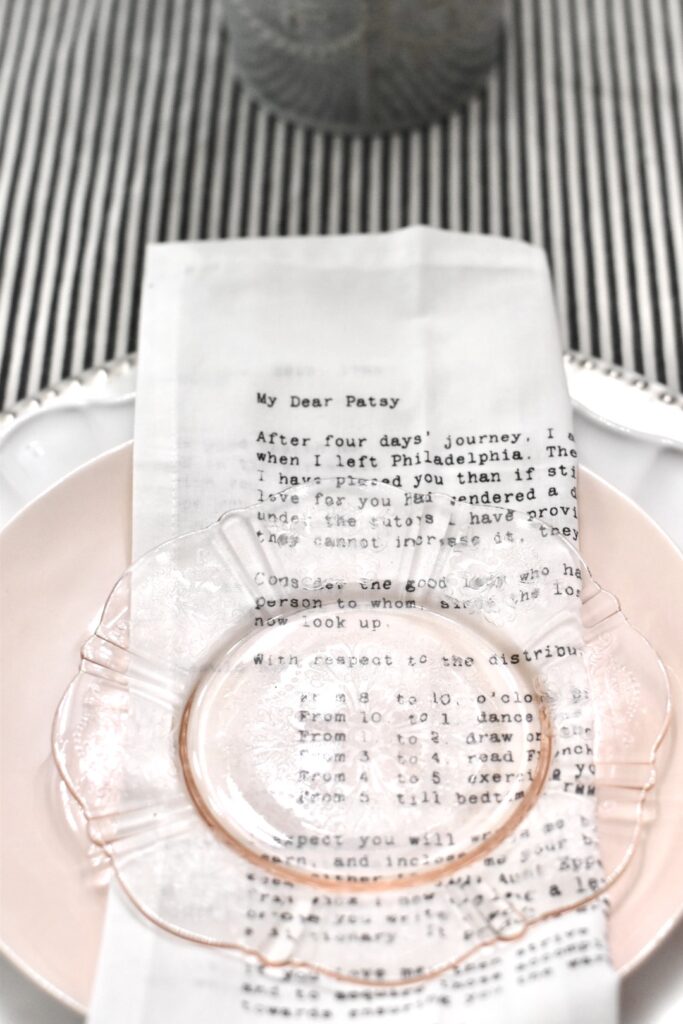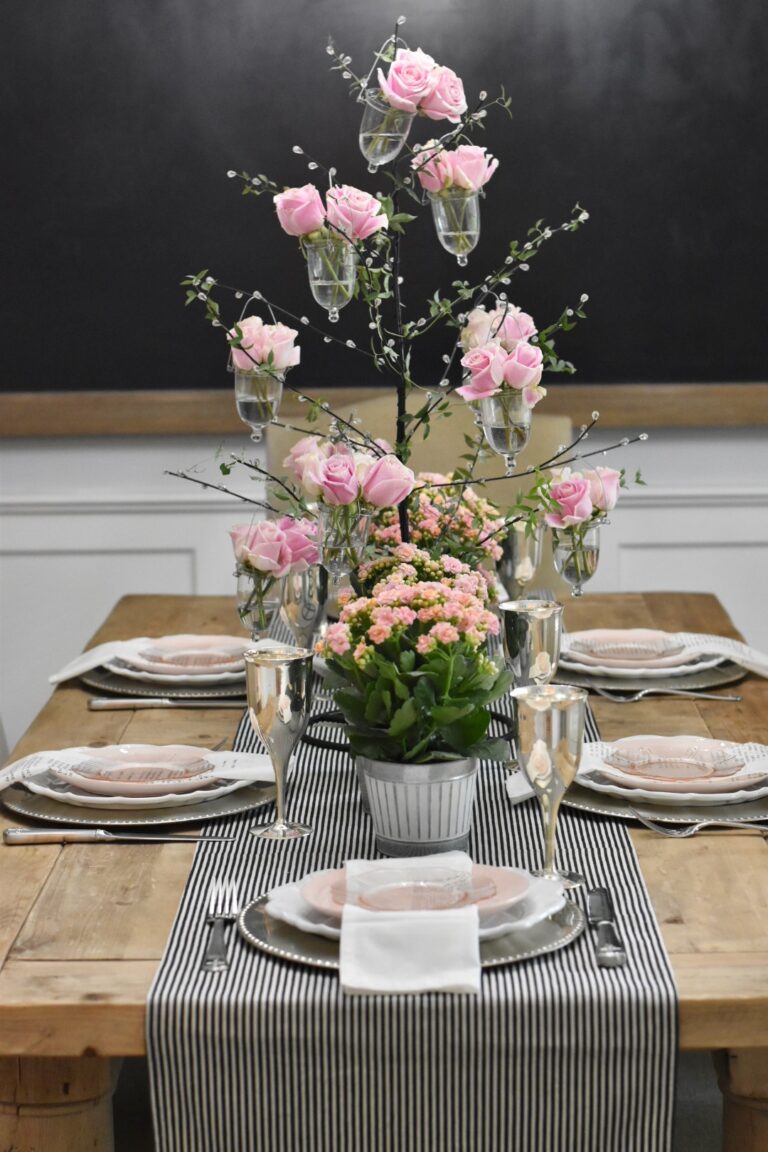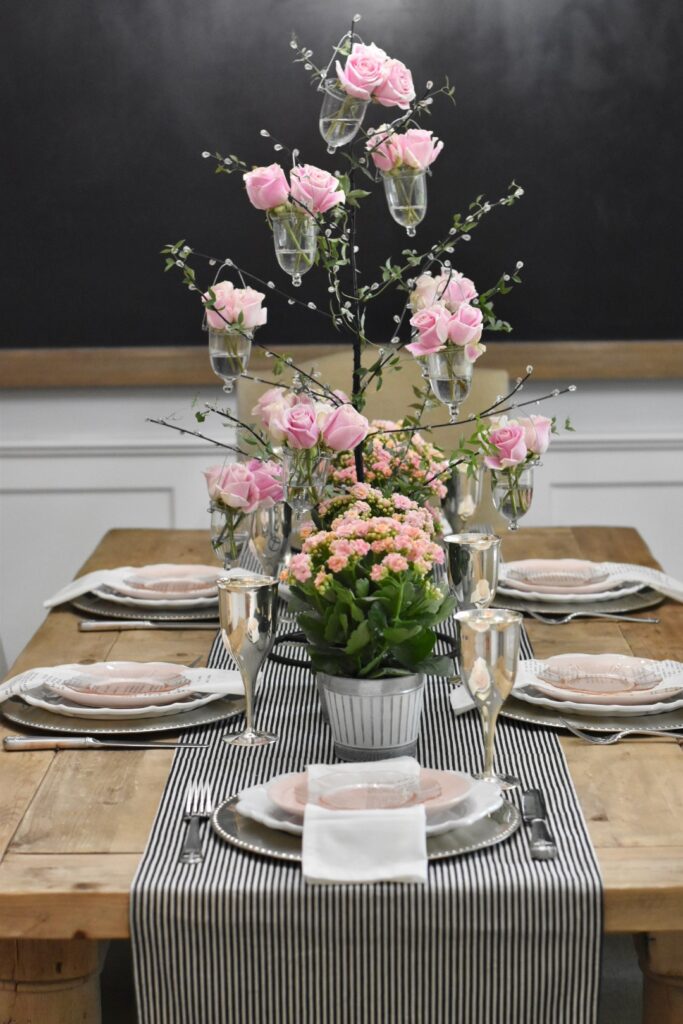 I hope you liked seeing how I was able to create a table and setting for a Valentine's Day dinner that worked for my entire family.
For other ideas on how I've celebrated Valentine's Day in the past, check out this post on a Galentine's Lunch and this post on how to create a Romantic Dinner for Two.