A while back, I started a blog hop with two very talented friends that I met on social media. Like me, they love to host friends and family at their home and relish in making guests feel welcome. Whether it's a beautifully set table, a home-cooked meal or a pretty coffee table, we all love to entertain and share ideas so others can be inspired to entertain in their homes as well. Now that we're past the traditional holidays, we're focusing on Spring holidays for the next few months. First up: Valentine's Day Inspiration!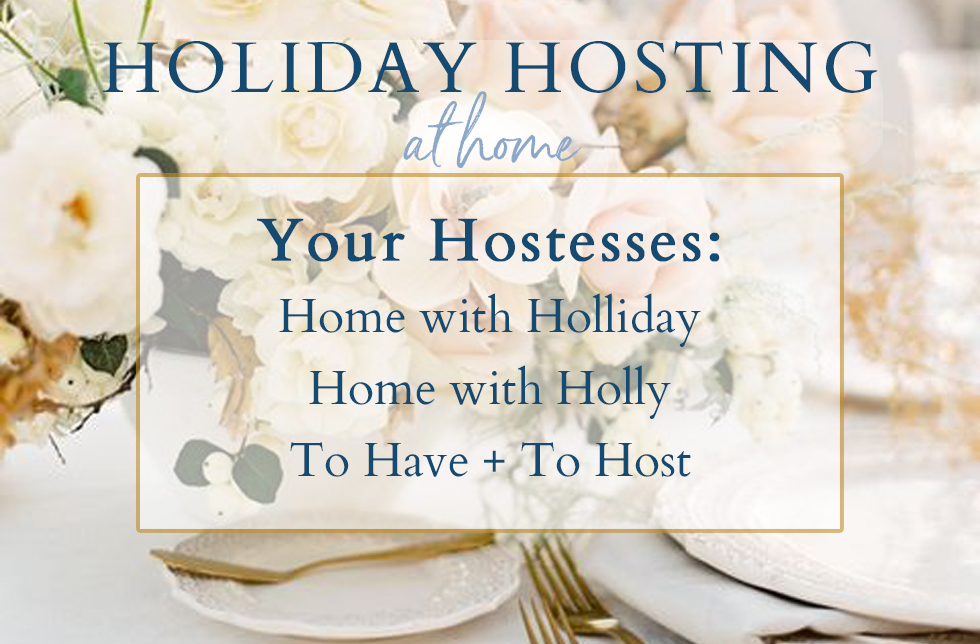 Holliday At Home
I'm crushing over this table that Holliday did as part of her home decor for Valentine's Day. She is an interior designer and you can see why she's so successful – I'd certainly love to be a guest here! My favorite detail is the sequin table runner that Holliday used down both sides on the table. Here's the entire post: Valentine's Day Home Decor Ideas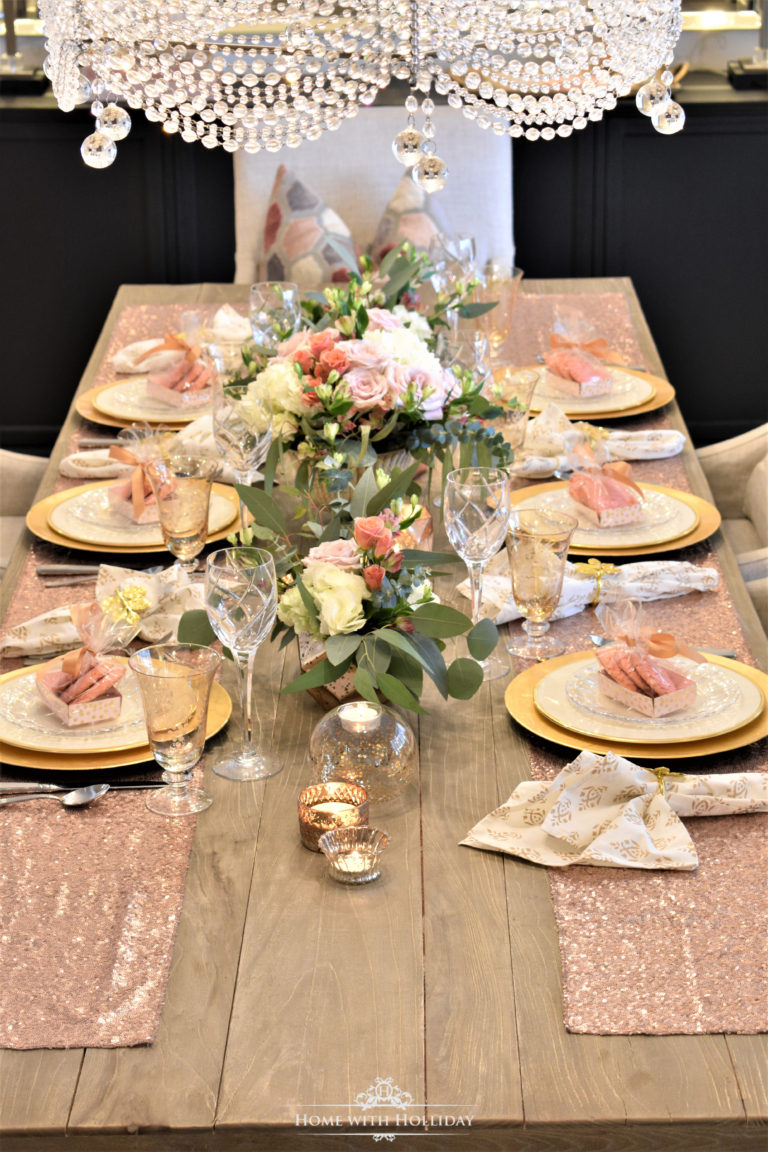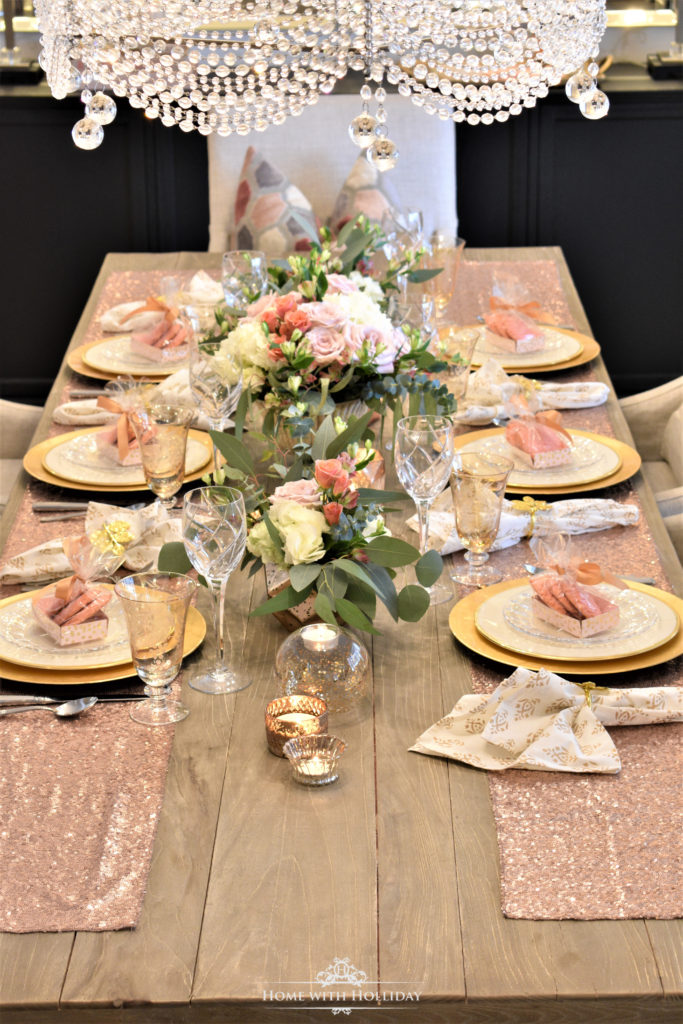 This next table featured by Holliday is super versatile because it can be used for a lot of occasions, but happens to be especially fitting for a Wine Tasting Valentine's dinner party. So elegant, with red, black and gold, I'd taste wine here all night long and never leave! Click here for the entire Wine Tasting Dinner Party post: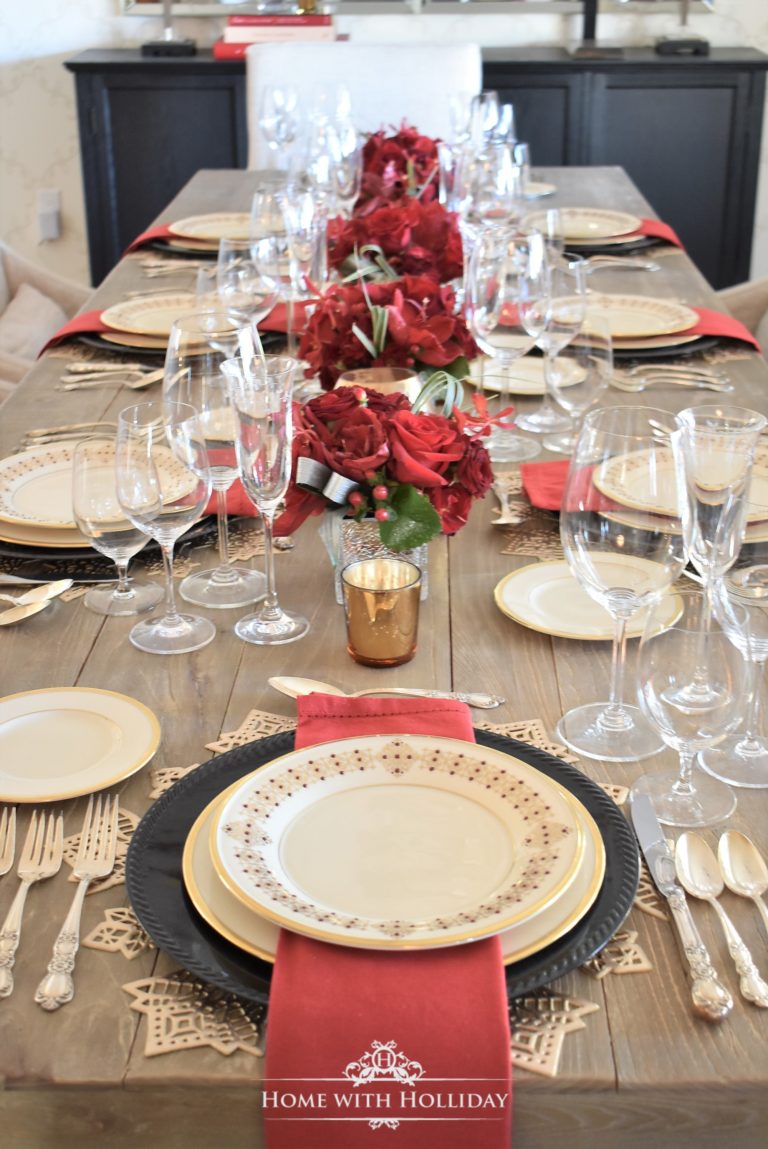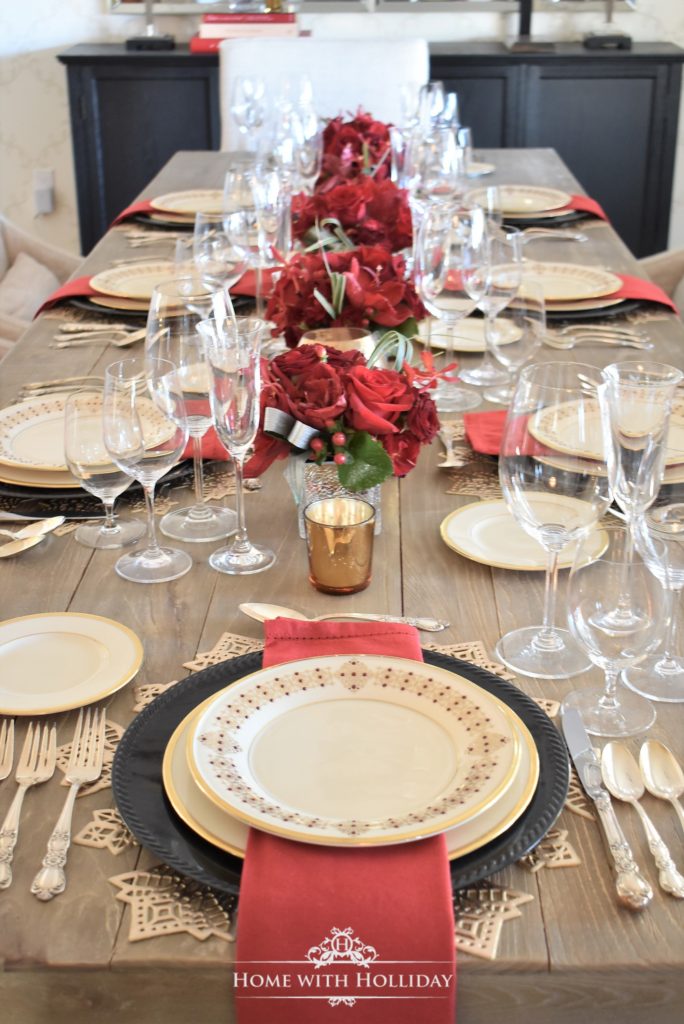 Home with Holly J
For more Valentine's Day inspiration, Holly J went with a pretty-in-pink table theme and I couldn't love it more! From the soft, blush pink florals to the feminine layered white and pink plates, this is such a special setting to host loved ones. You'll want to see all of her photos here: Pretty in Pink Valentine's Day Table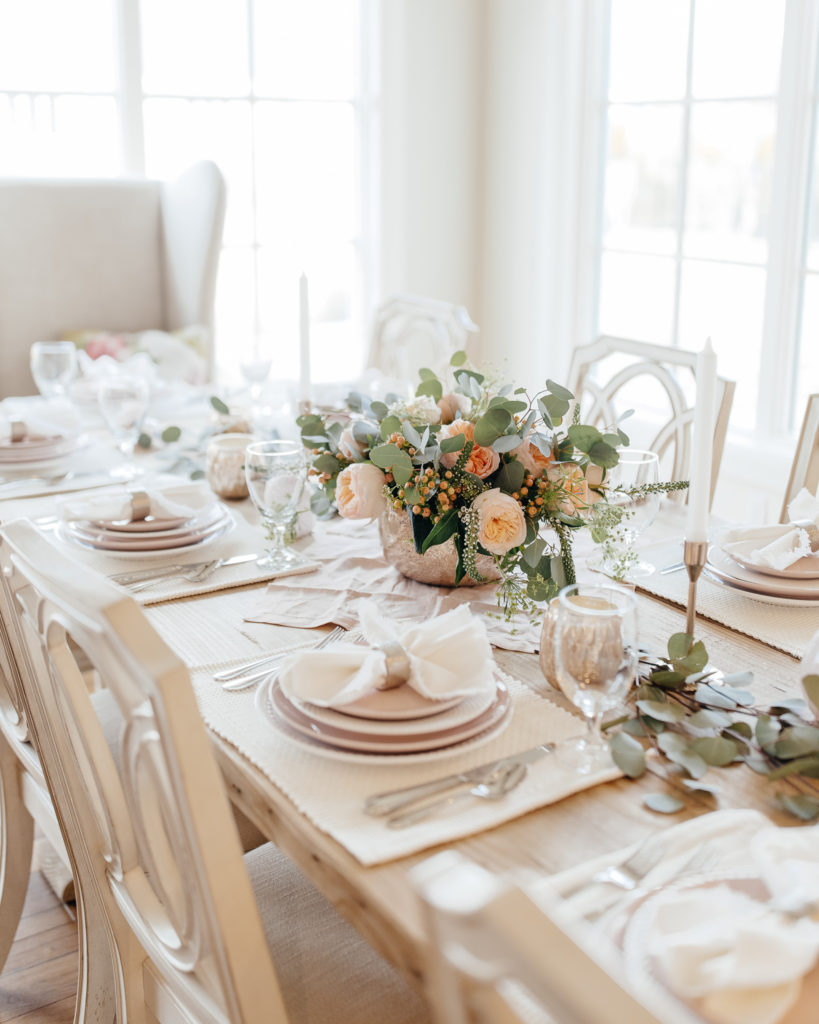 How amazingly cute are these mini-bundt cakes that Holly J made? I can't stand it. They are literally perfect for Valentine's Day or anytime you want anyone to swoon over a treat . . . You must make these. Here's the recipe: Cherry Chip Mini-Bundt Cakes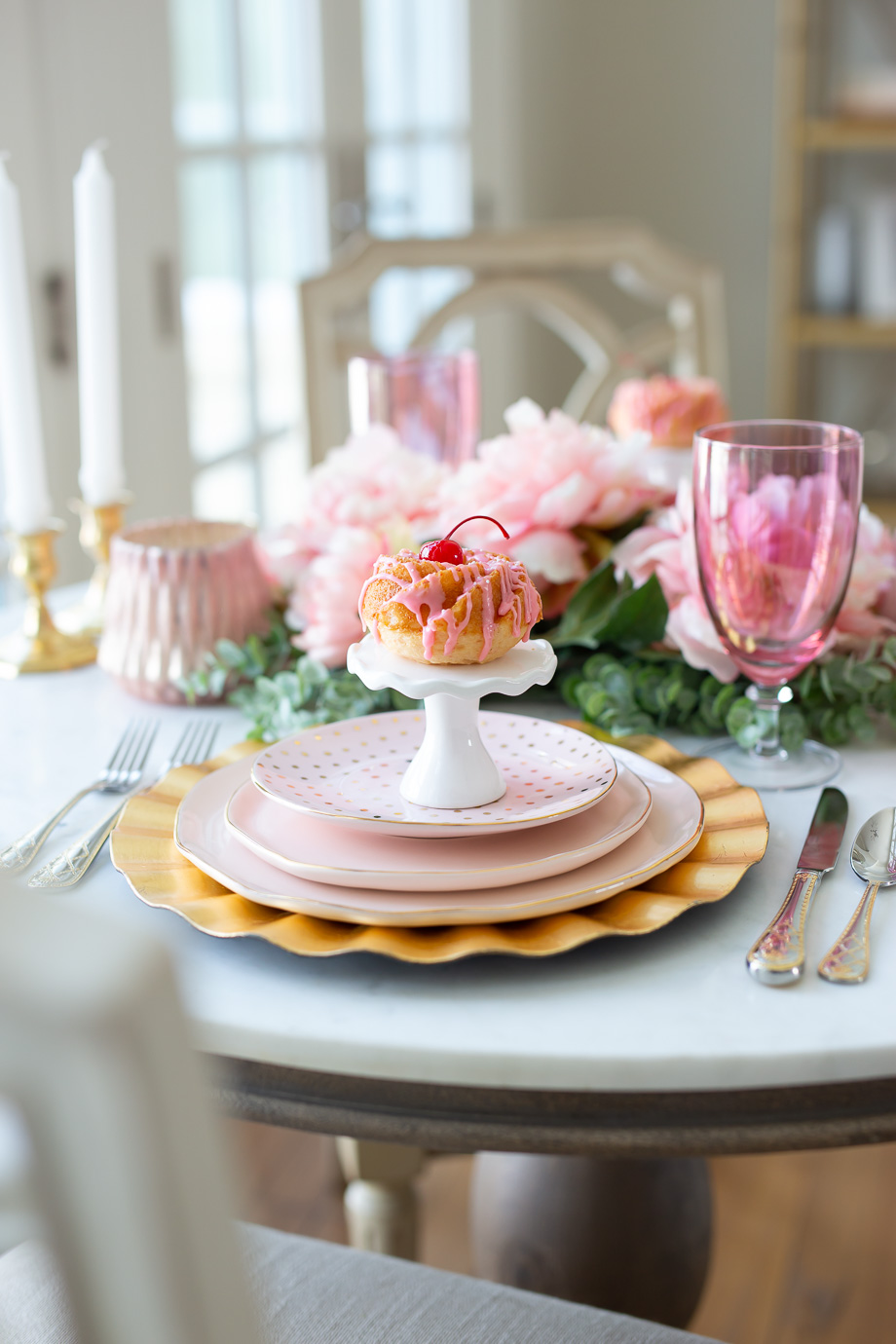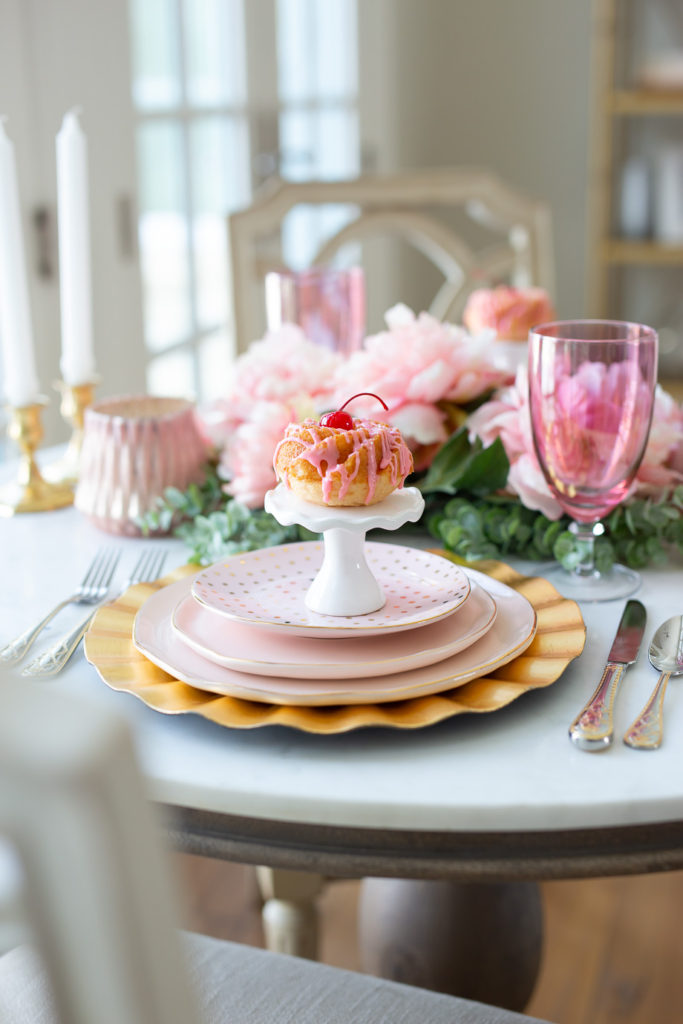 To Have + To Host
Why not celebrate the girlfriends in our life and the relationships that mean so much to us? That's why I wanted to throw a Galentine's Lunch, complete with a pink and white table, delicious comfort food and a bespoke bracelet as their gift. Click here to see the entire Galentine's Lunch post!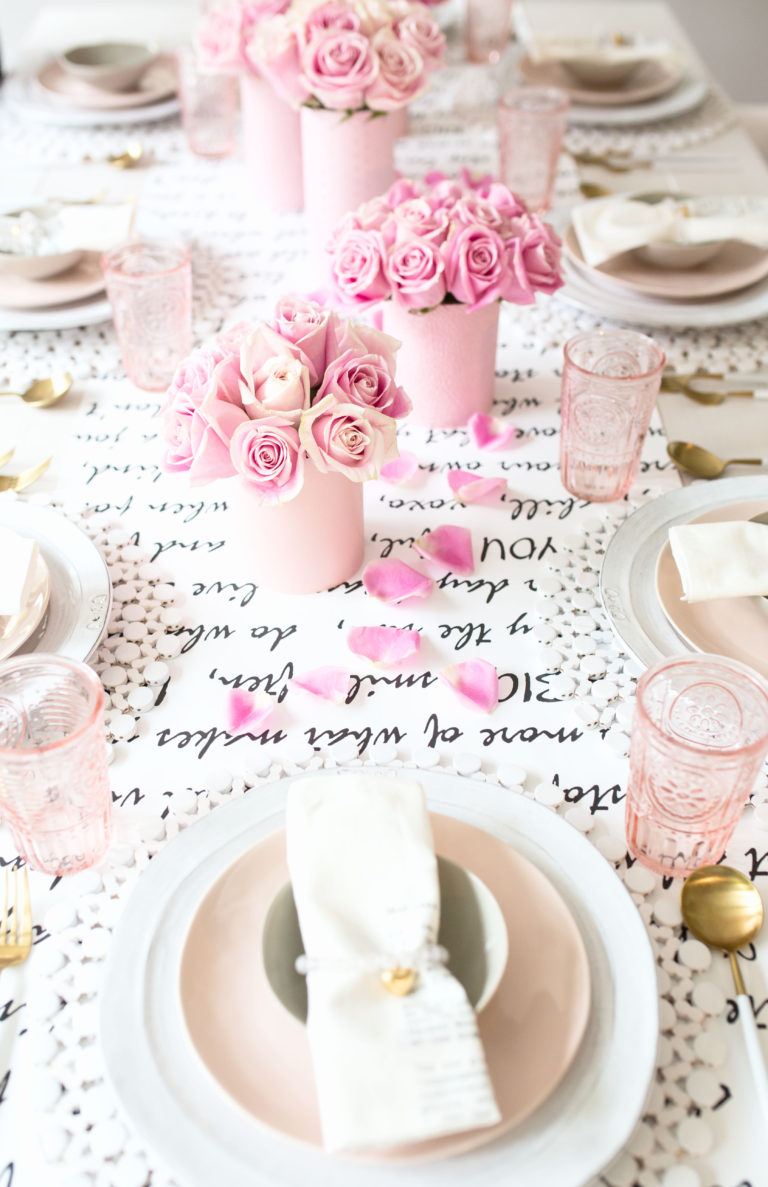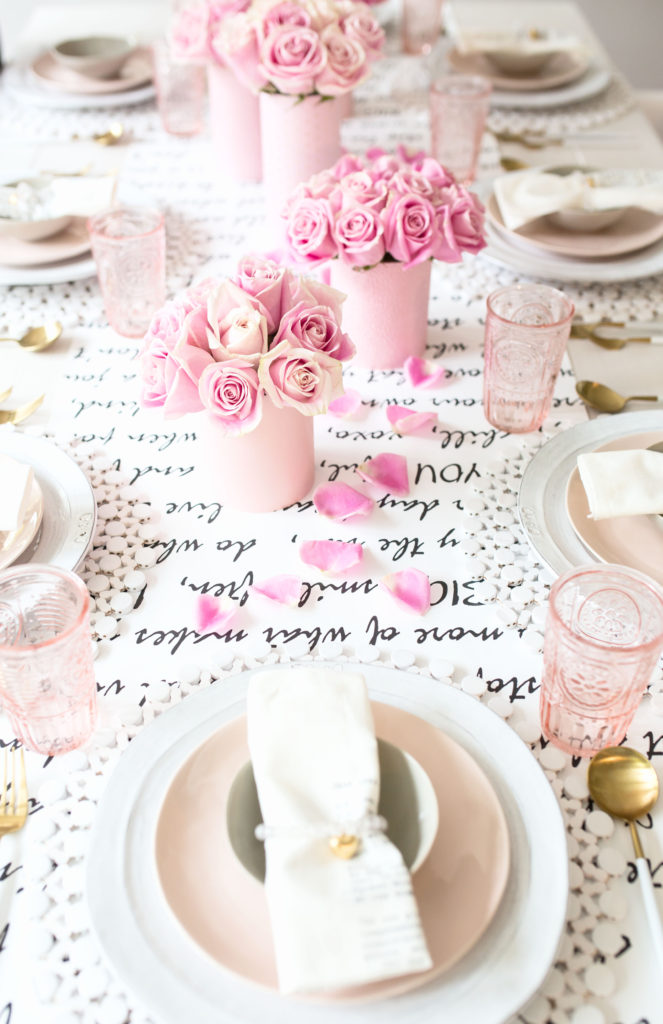 Most of my friends and family know that baking is not my forté, so I usually enlist help of friends to bring dessert. My friend Katie made these adorable (and delicious) heart-shaped pressed cookies topped with a cinnamon red hot – how's that for some Valentine's Day inspiration! Here's the link to the Buttery Spritz Cookies.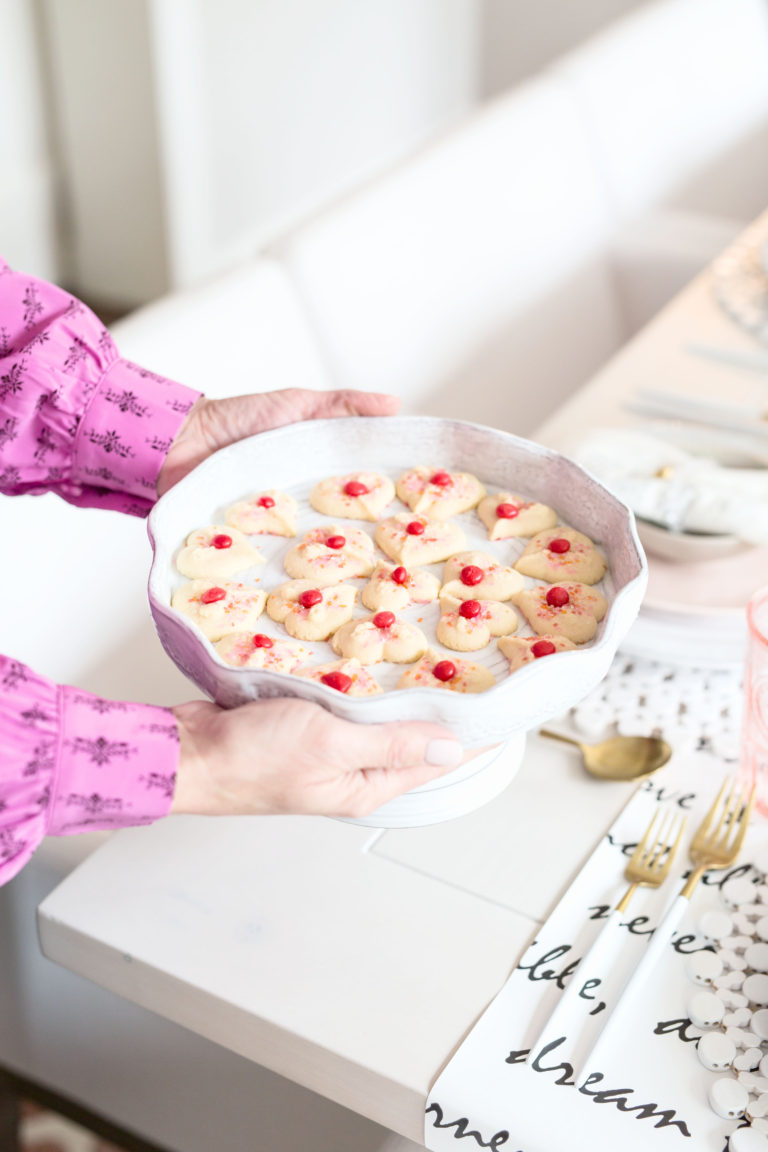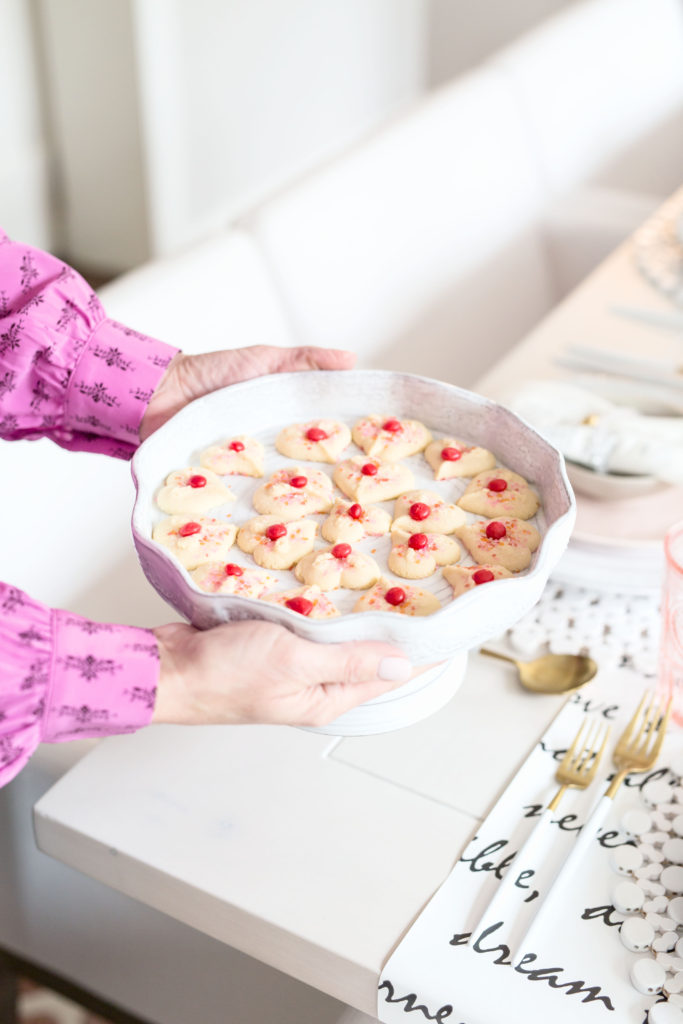 Thanks for visiting! I sure hope we've given you lot of Valentine's Day inspiration so you can celebrate your loved ones with lots of fresh ideas to use! Come follow us and our individual journeys – link below.
Holliday "Holly" at Home with Holliday
Instagram – Facebook – Pinterest – Twitter
Holly at Home with Holly J
Instagram – Facebook – Pinterest
Lory at To Have + To Host