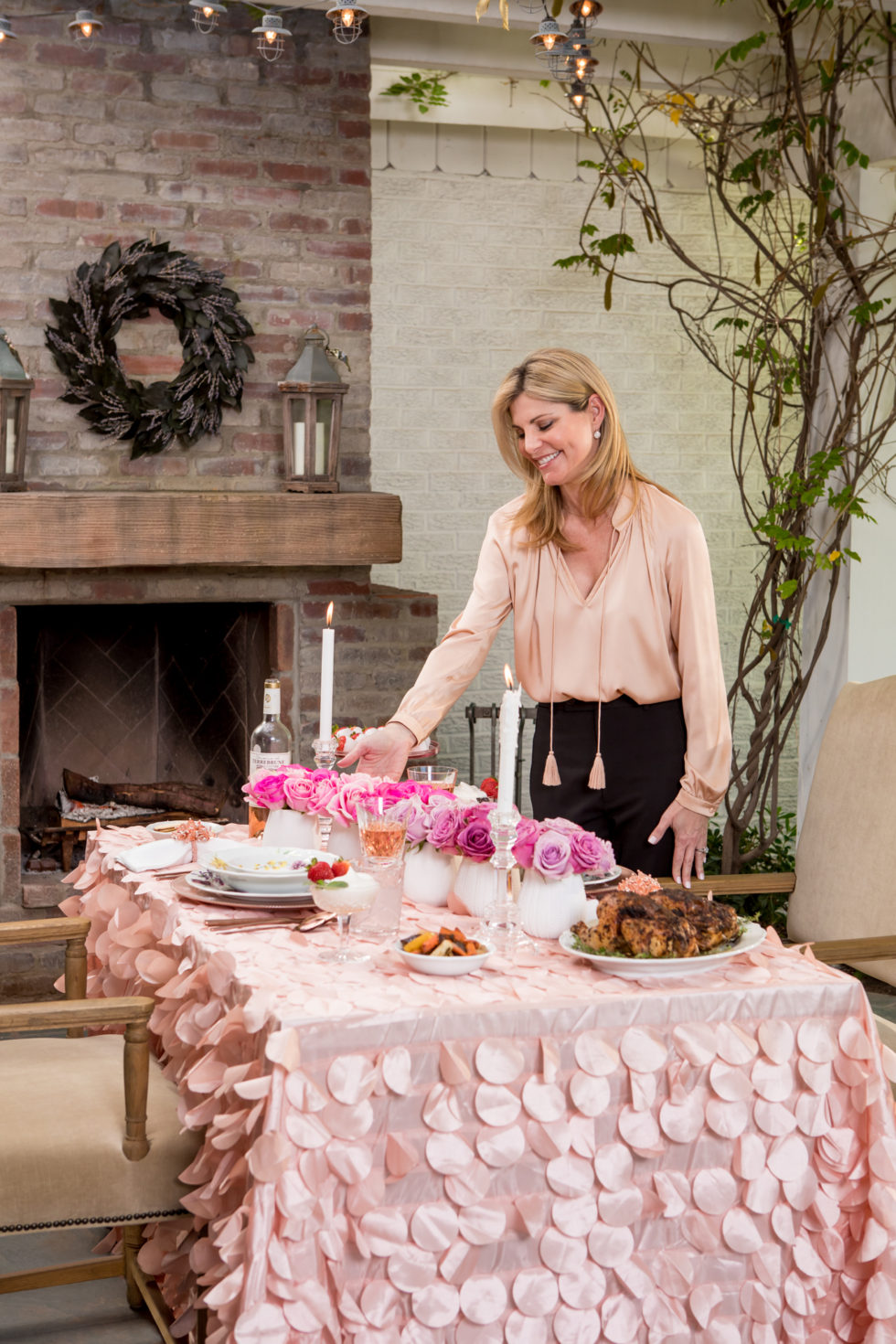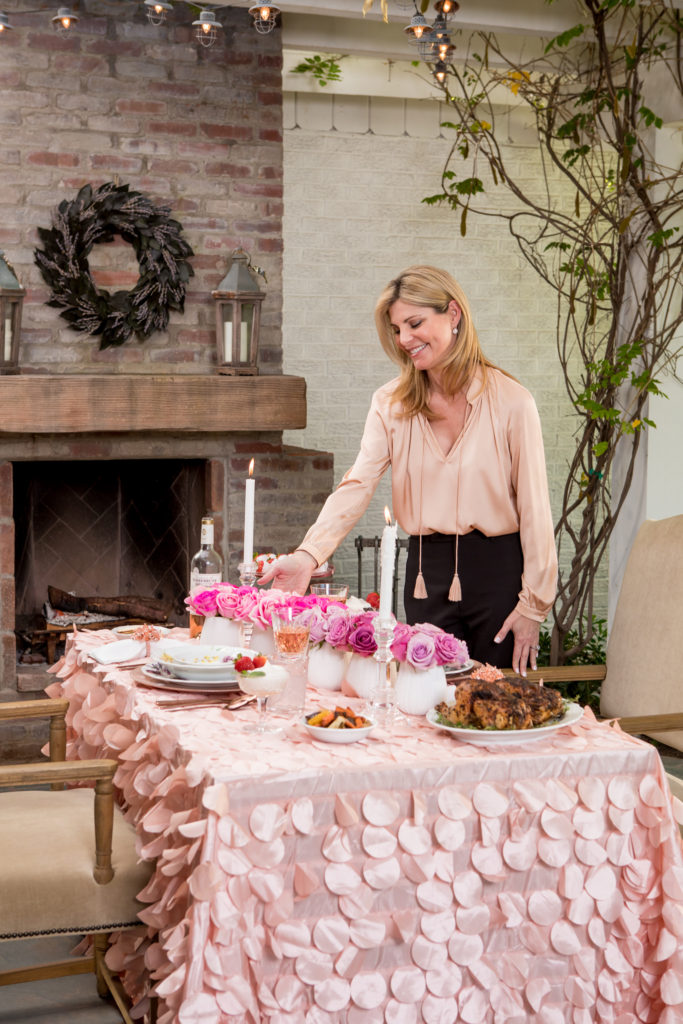 Do you avoid crowded restaurants and prix fix menus on Valentine's Day like me? I always feel rushed and in a hurry to eat until the next batch of customers come through. That's why I wait until another night to celebrate Valentine's Day, or better, yet, I serve dinner at home. Here's how to set your very own romantic Valentine's Day table for two.
I recently collaborated with my friends at Grateful to create this table with a menu fit for a king or queen!
The Table
Such a showstopper, this blush-colored, raised petal taffetta tablecloth couldn't have been more perfect for this occasion. I've used it for baby showers, wedding showers, gift tables and now, my Valentine's Day table for two!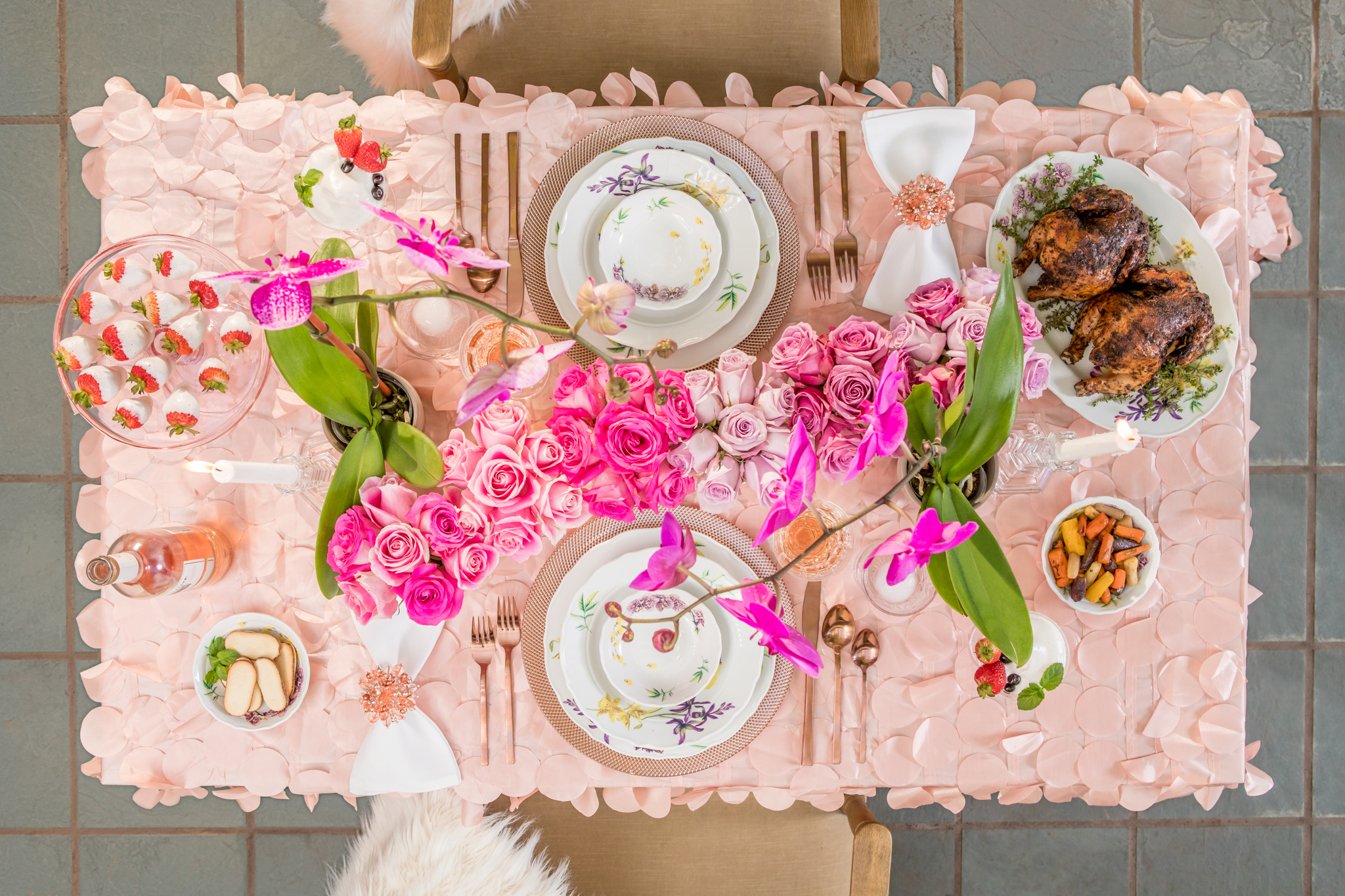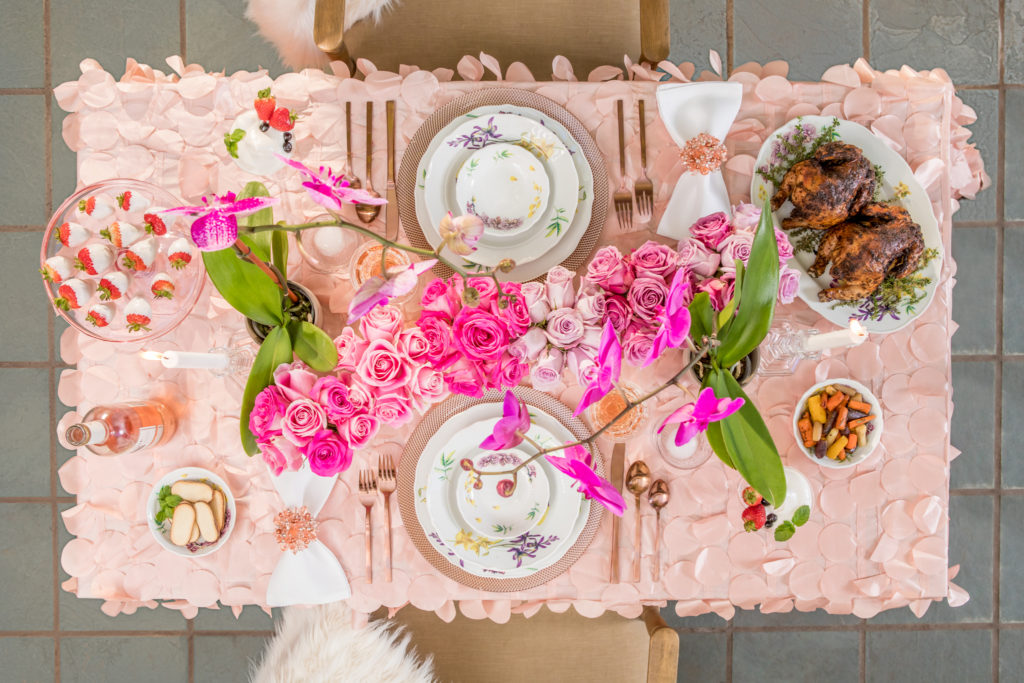 Our setting was an outdoor patio situated just a few feet from a cozy wood-burning fireplace. I pulled two arm chairs from my dining room to give a grand (and comfortable!) appearance.
Exquisite Florals
Once again, Trader Joe's came through with flowers for my table. I selected an ombré of pink and purple roses and arranged them in a soft curve down the middle of the table.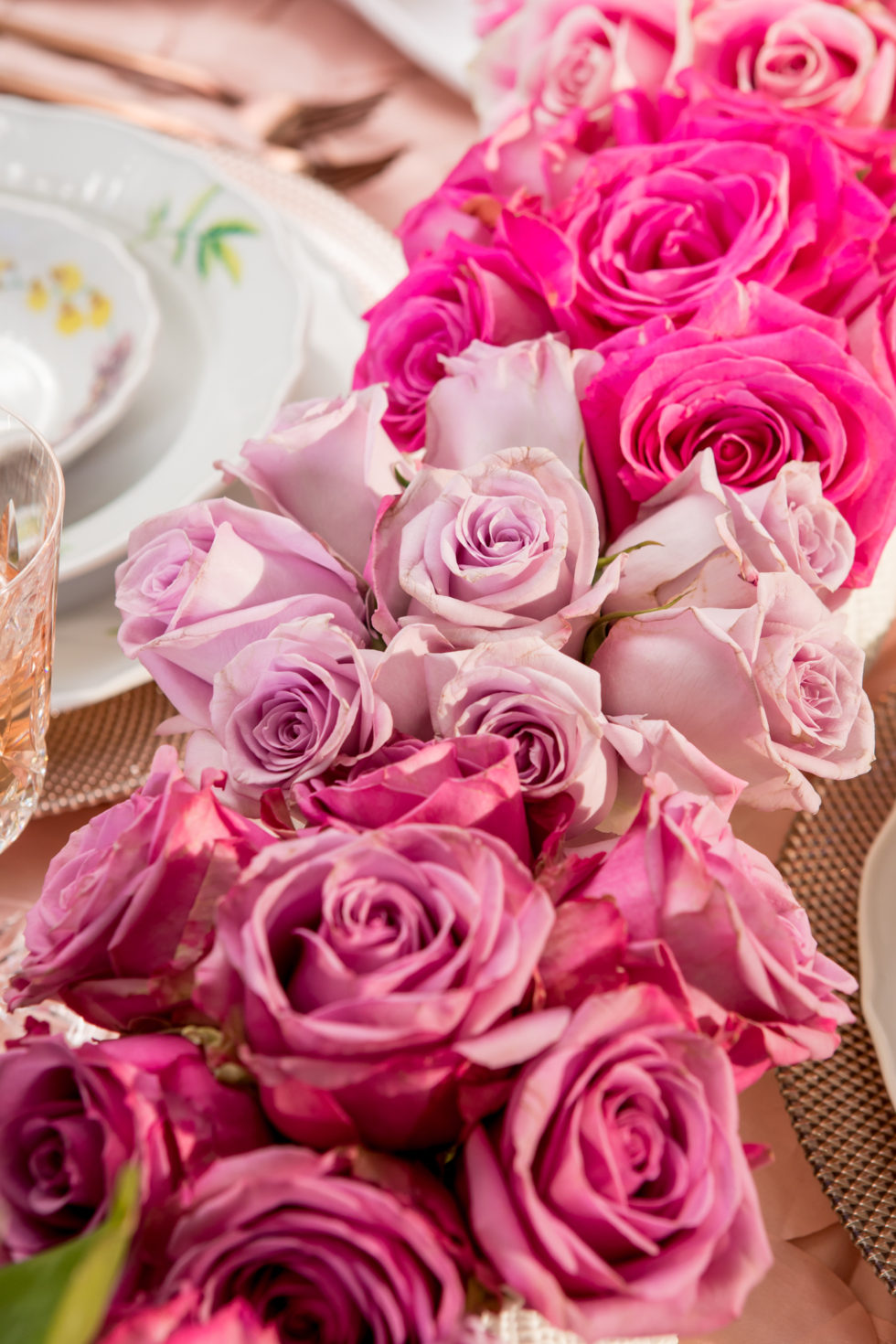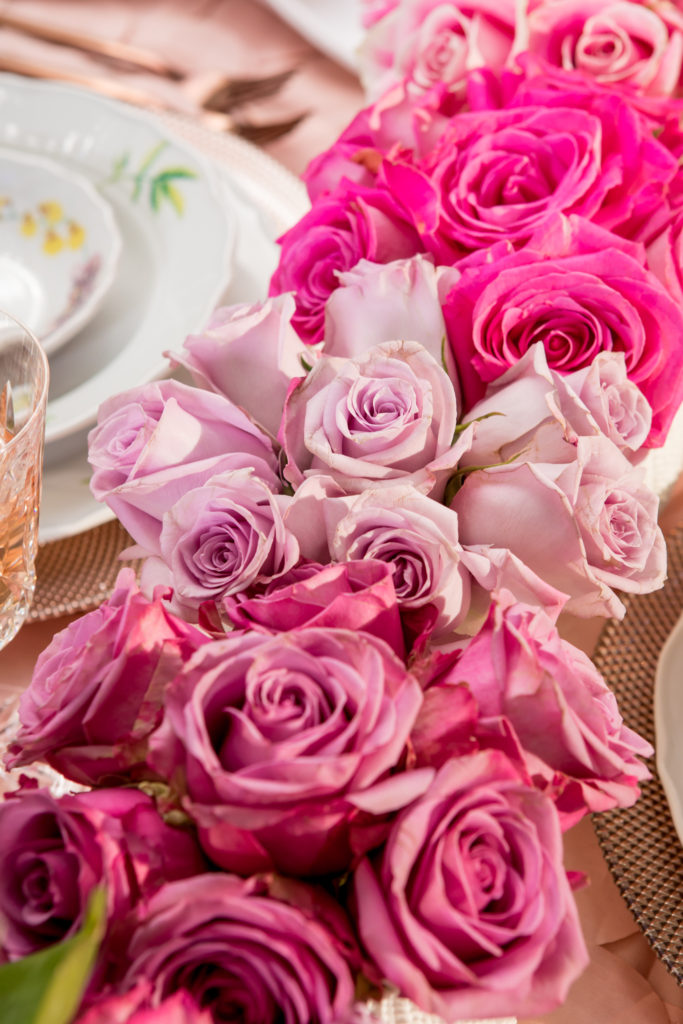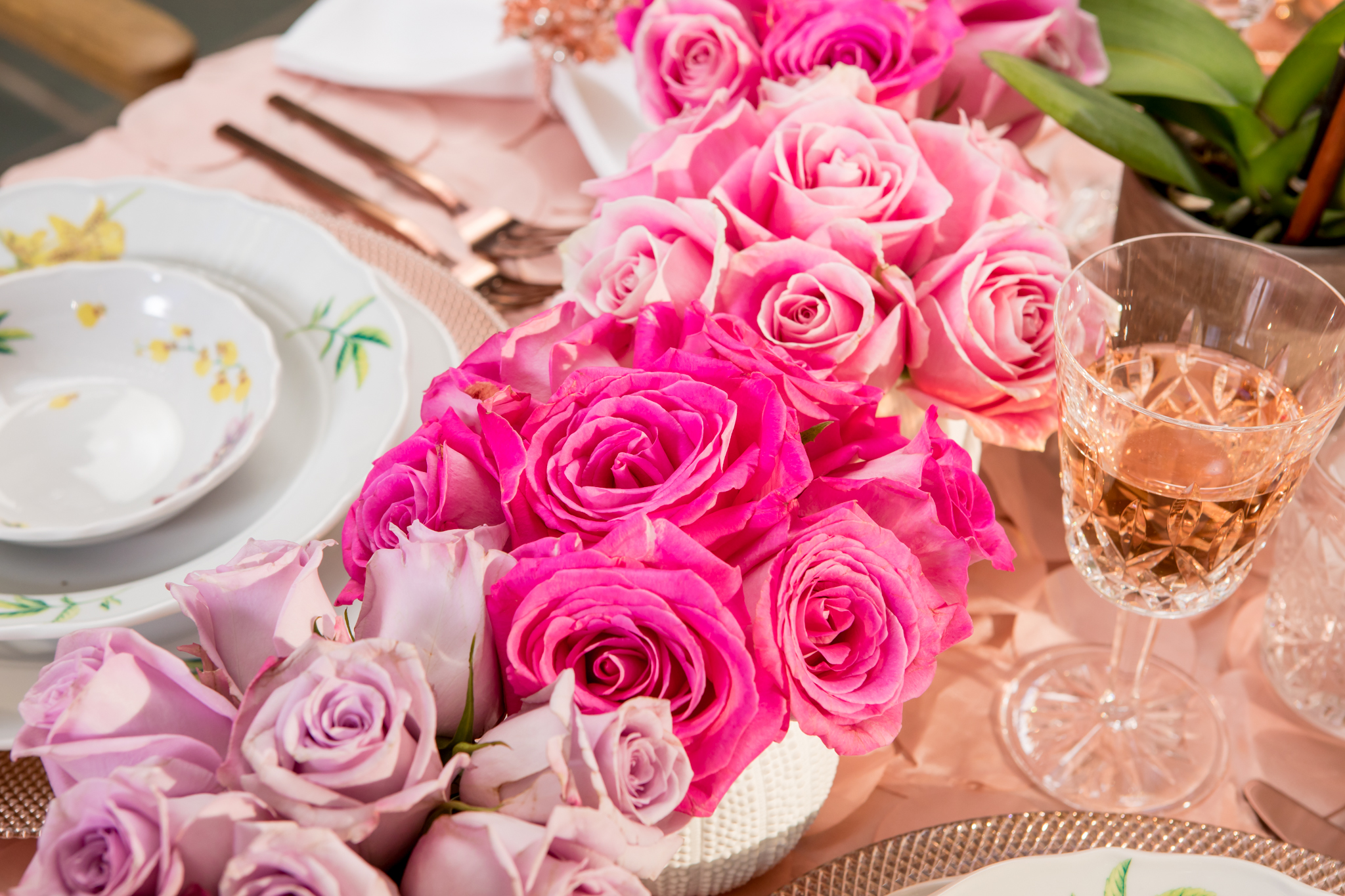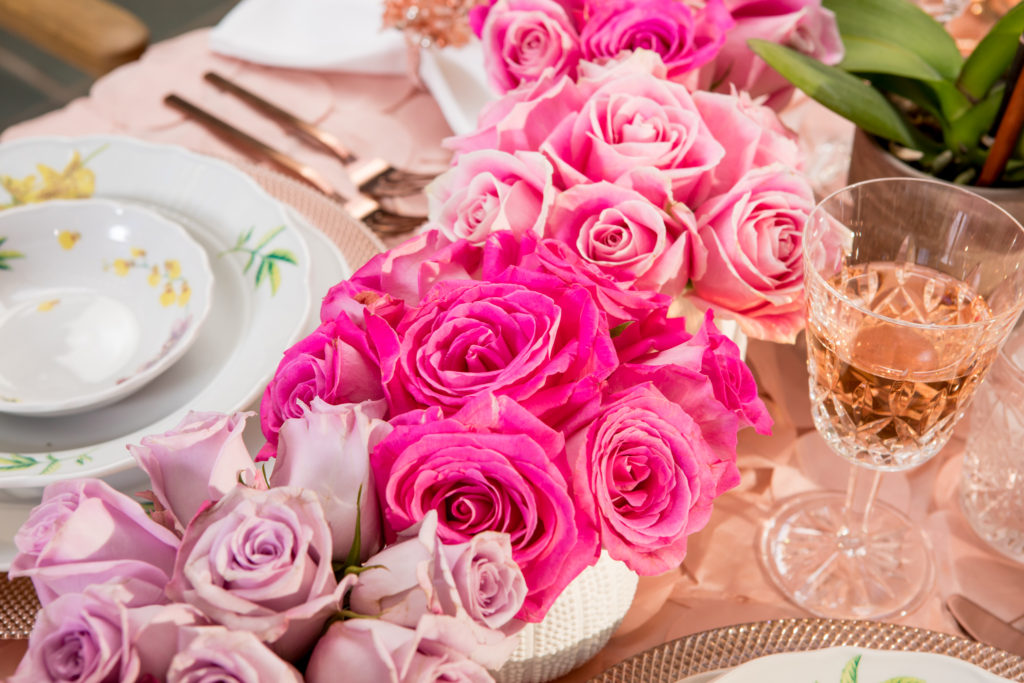 Shop the vases here:

The Perfect Place Setting
When thinking about dinnerware, there's a fine line between too feminine and not enough character – I think this place setting fits the bill for both.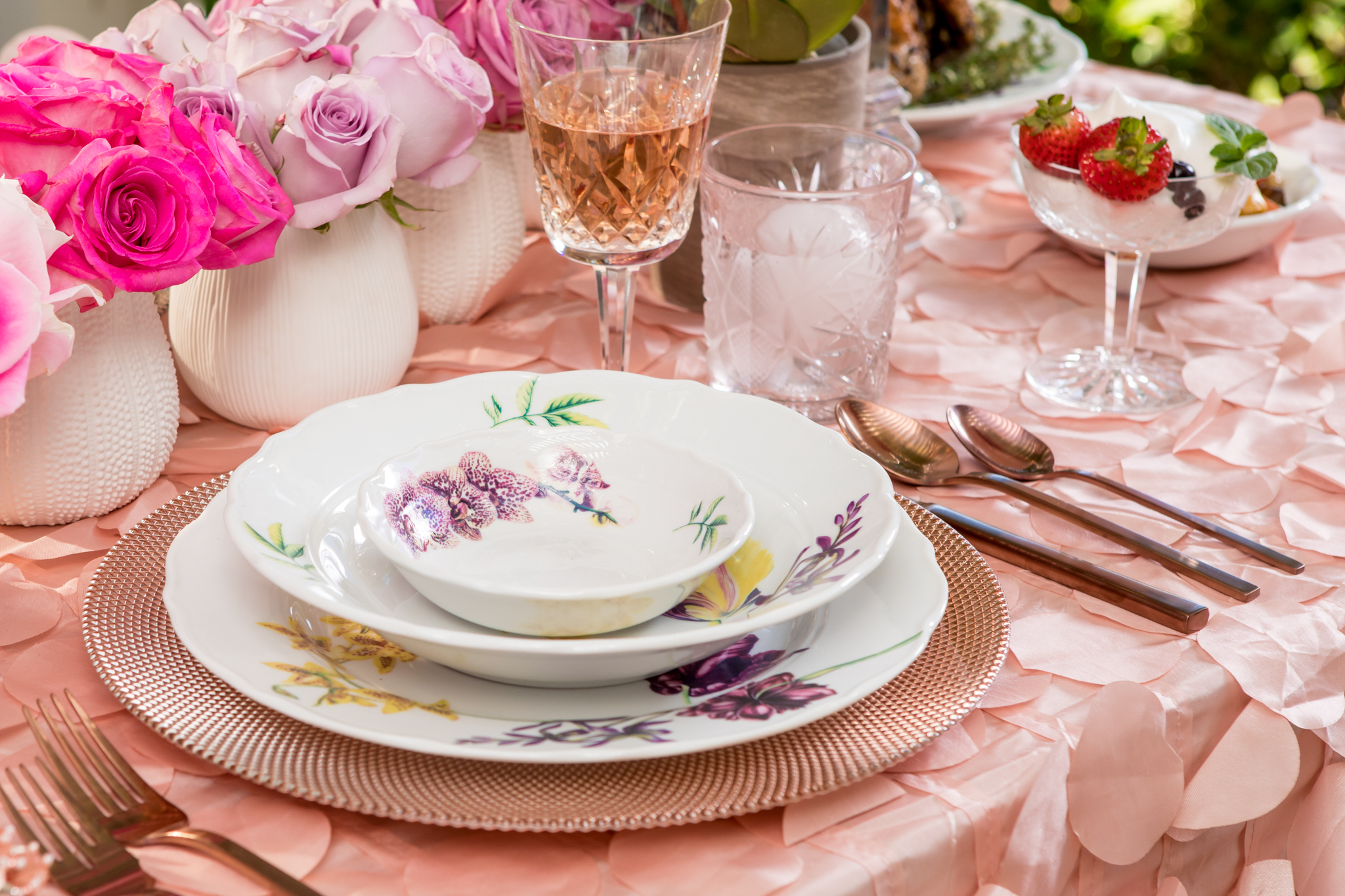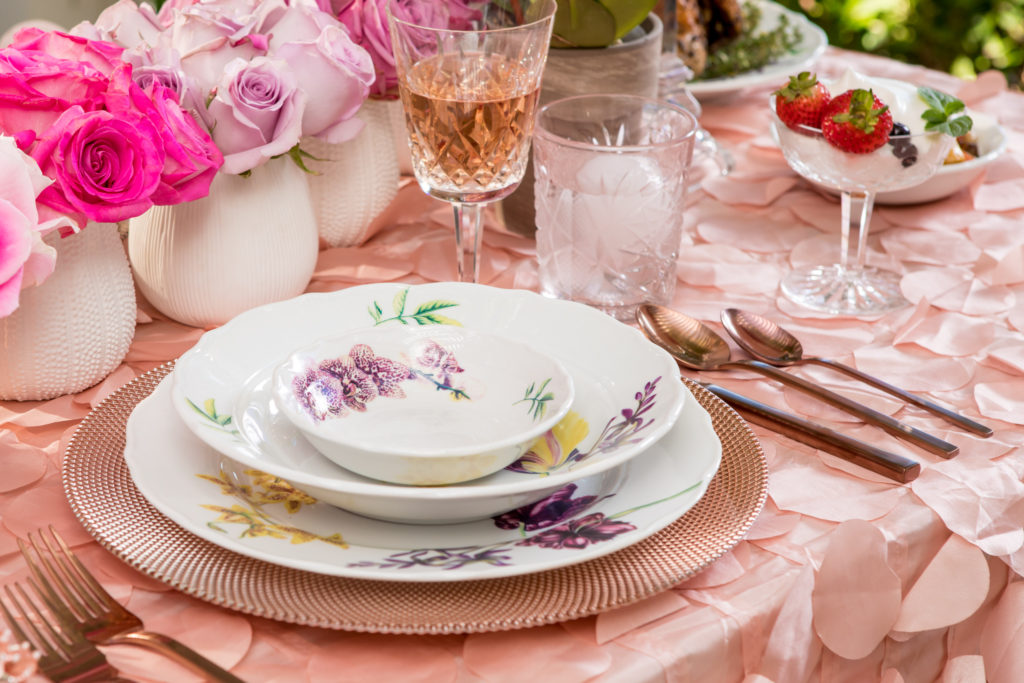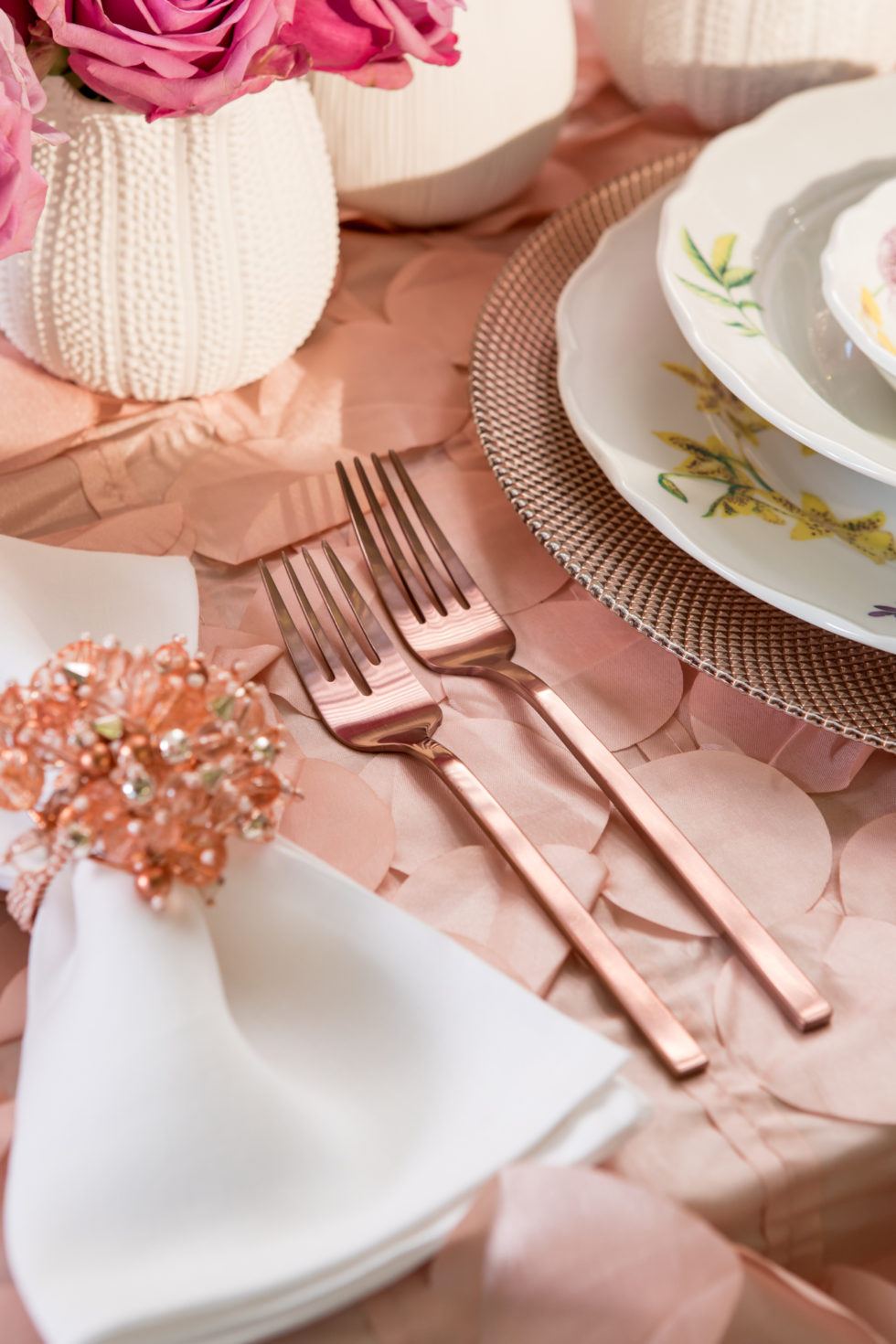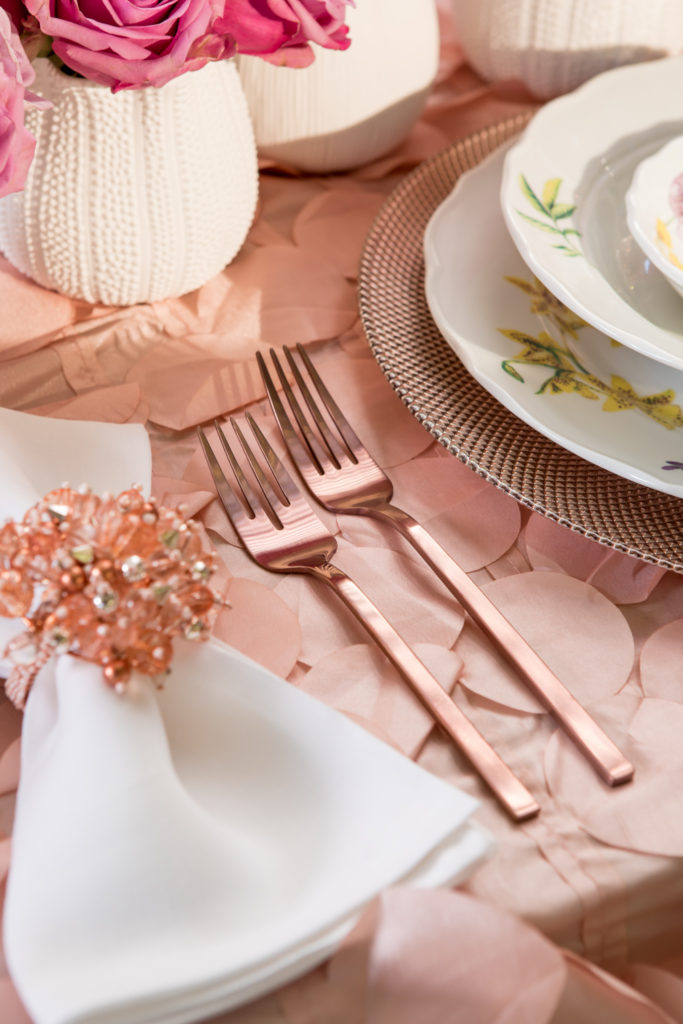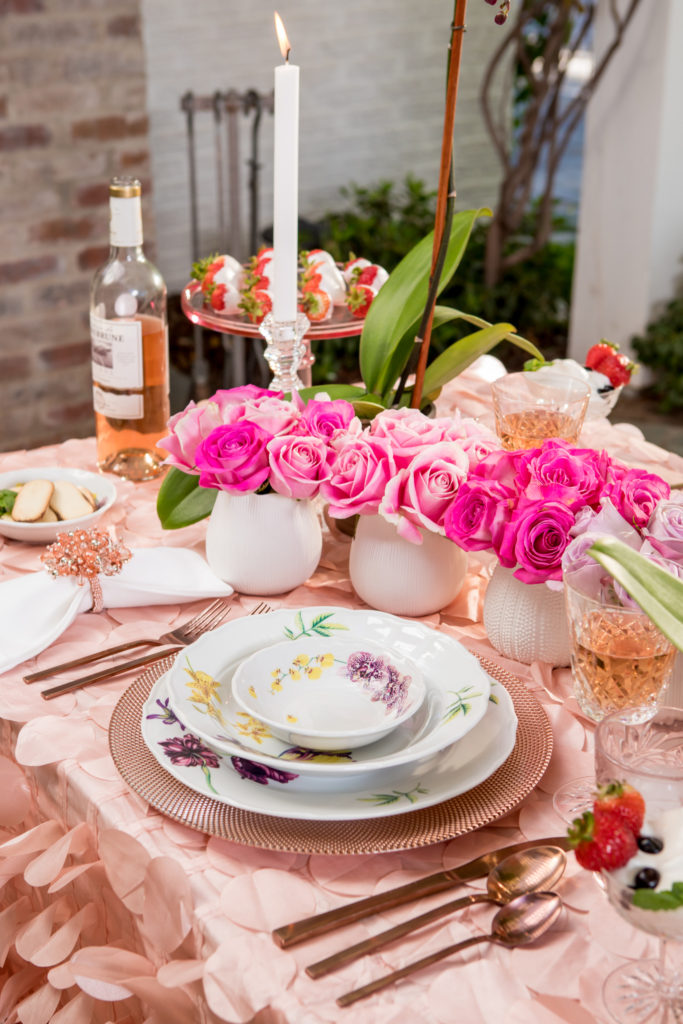 Shop the place setting here:

The Royal Menu
We borrowed some fantastic recipes from Thanksgiving.com to prepare our special dinner. Cornish game hens with a Cuban flair (link here: https://www.thanksgiving.com/recipes/main-dish-recipes/fantastic-new-years-day-main-course-ideas-that-will-please-a-crowd), Indian-spiced roasted herbed heirloom carrots (recipe here: https://www.thanksgiving.com/recipes/side-dish-recipes/indian-spiced-roasted-carrots-creamy-dressing-walnut-parsley-topping) and strawberries with a marshmallow cream (it's actually vegan!) rounded out the menu for the night.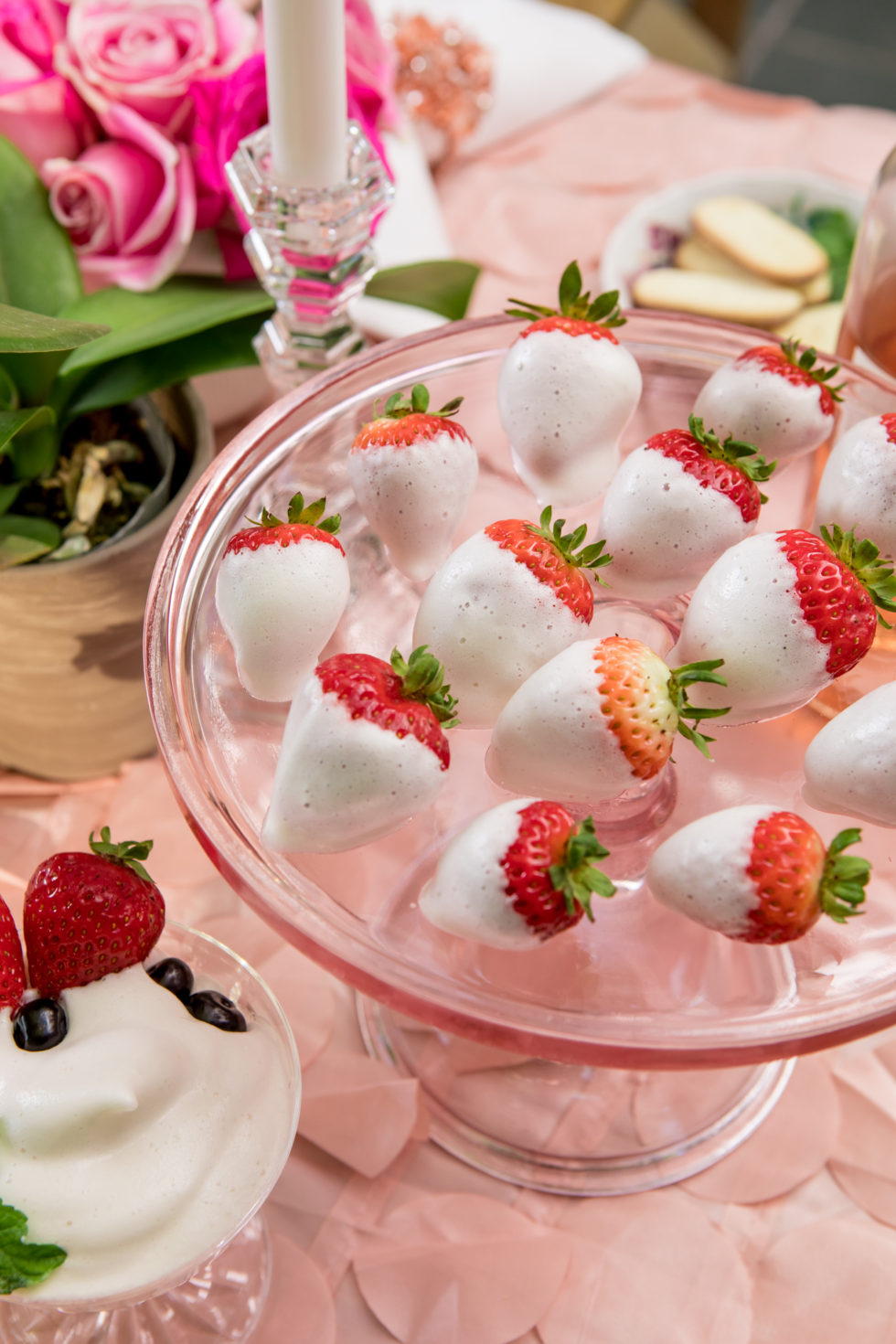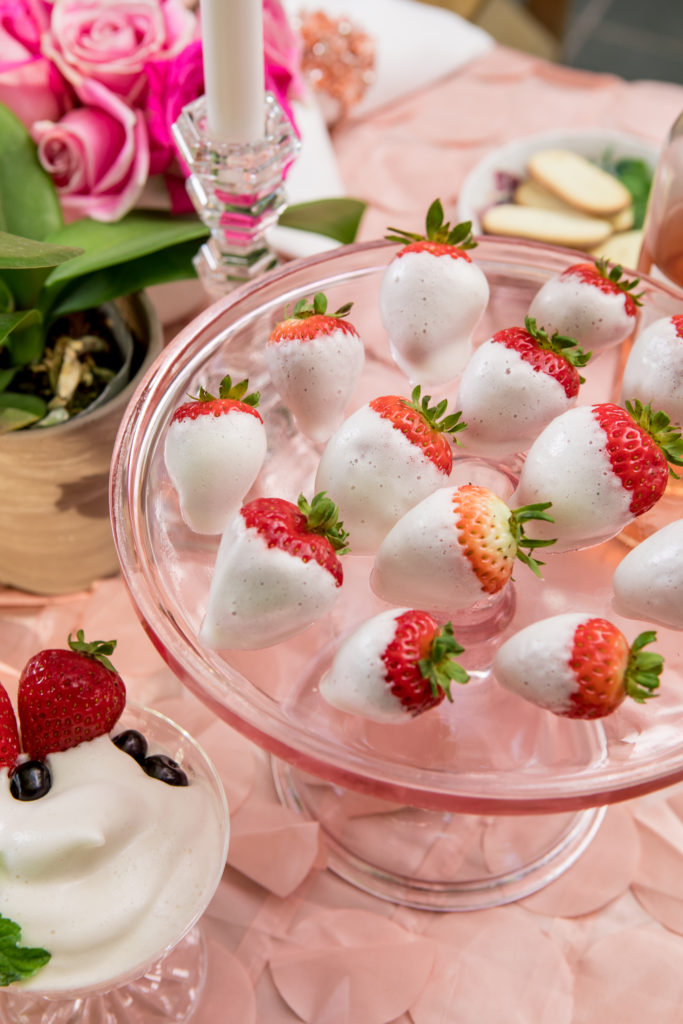 Here's the link for the vegan marshmallow fluff from one of my favorite food bloggers, Chocolate Covered Katie! https://chocolatecoveredkatie.com/2015/04/30/healthy-vegan-marshmallow-fluff/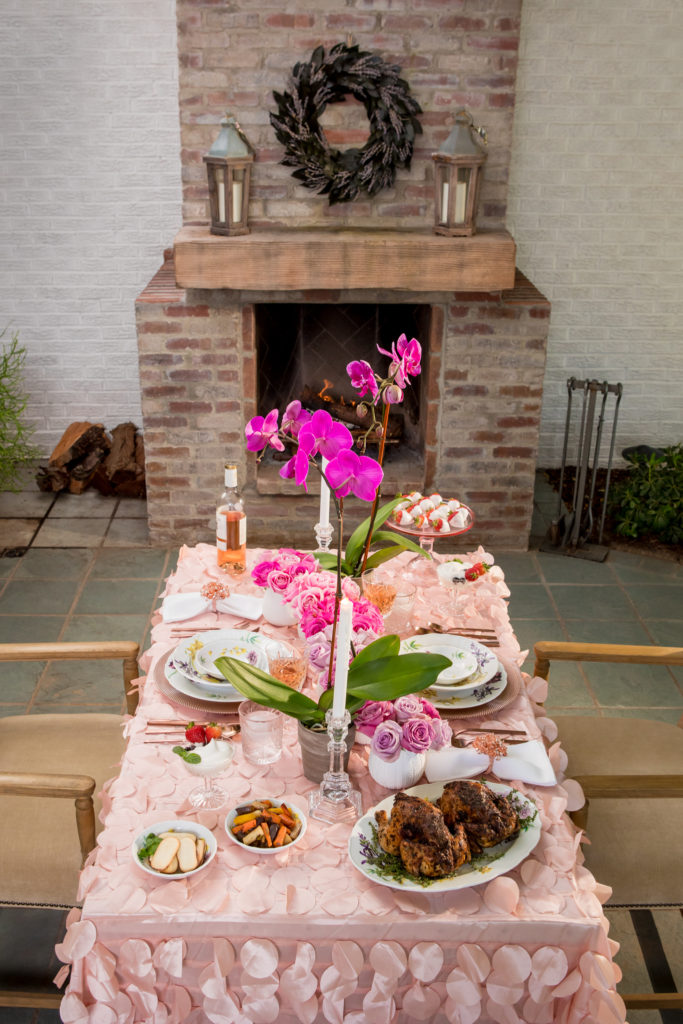 Extra Special Details
I found these orchids at Trader Joe's and simply kept them in their pots, facing the middle of the table. This created a heart tunnel under for the beloved on the other side!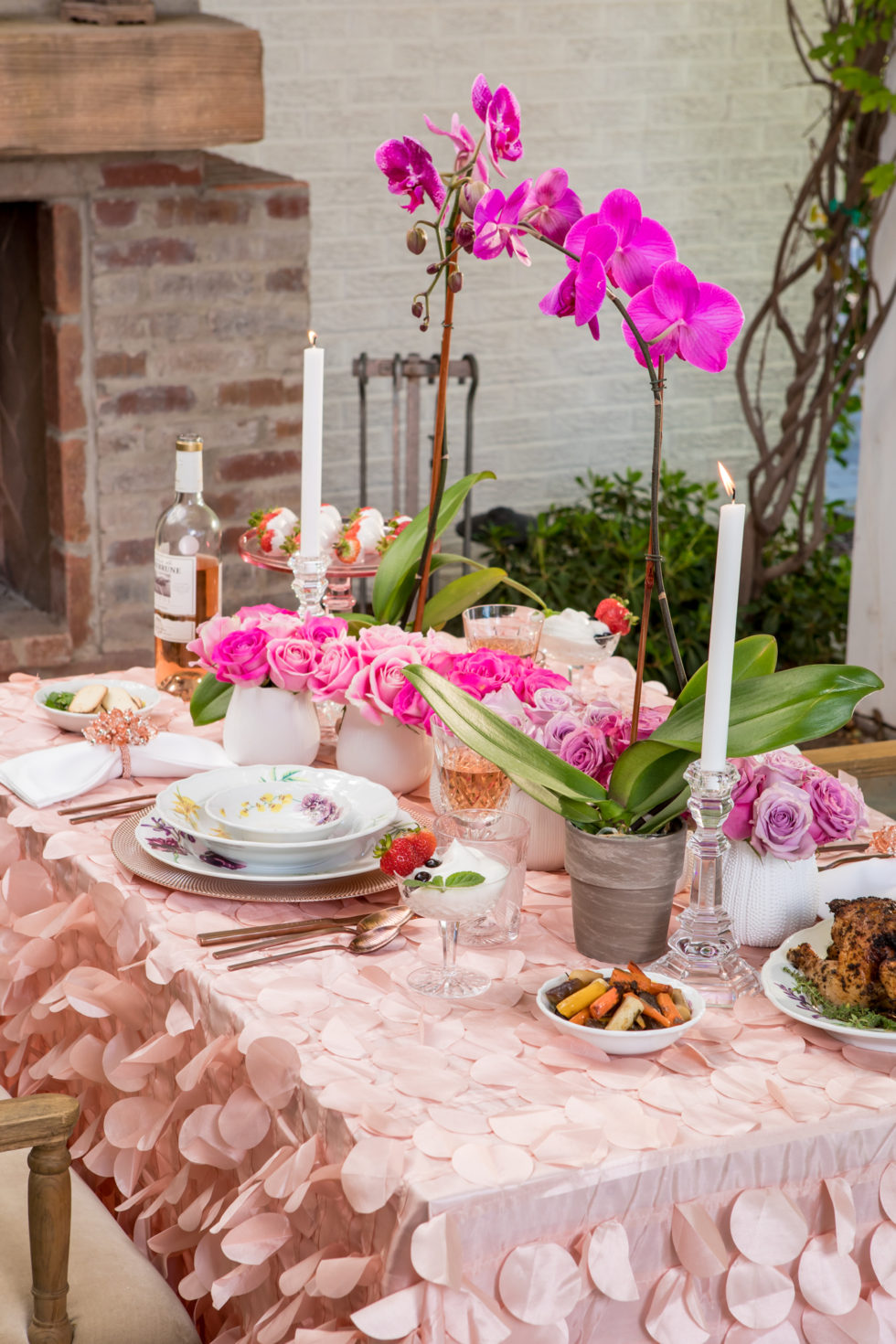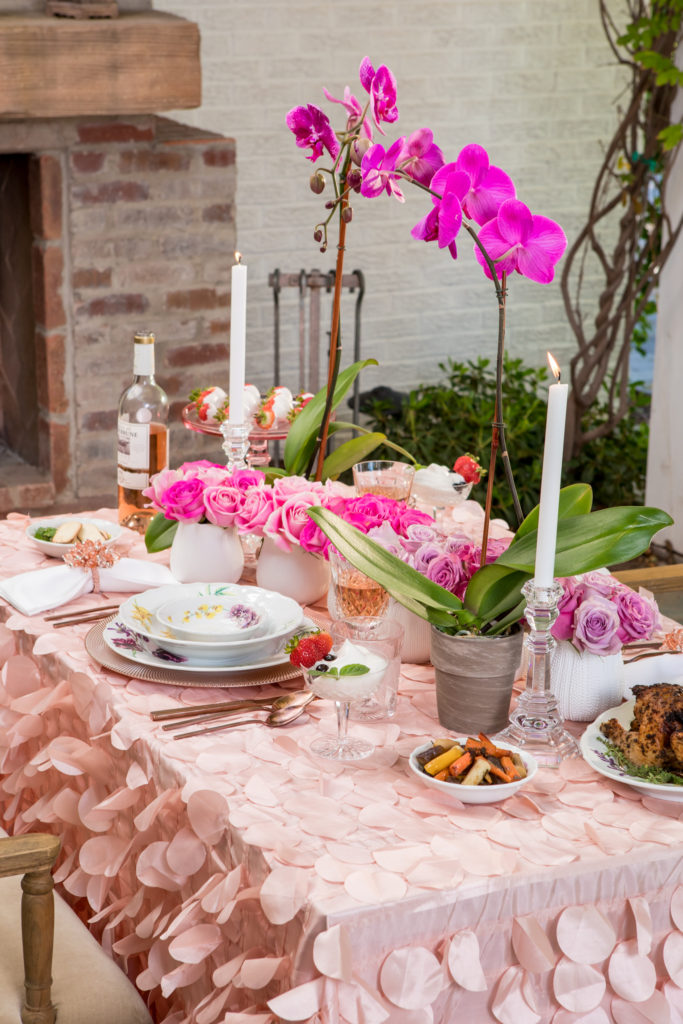 We added some soft white throws on the backs of the chairs for extra warmth and had dreamy music playing quietly over the speakers.
Not in a romantic state of mind? Check out my post on how to host a Galentine's Lunch, where celebrating our best girlfriends is in order! Post here: https://tohavetohost.com/sweet-galentines-lunch/
Xoxo