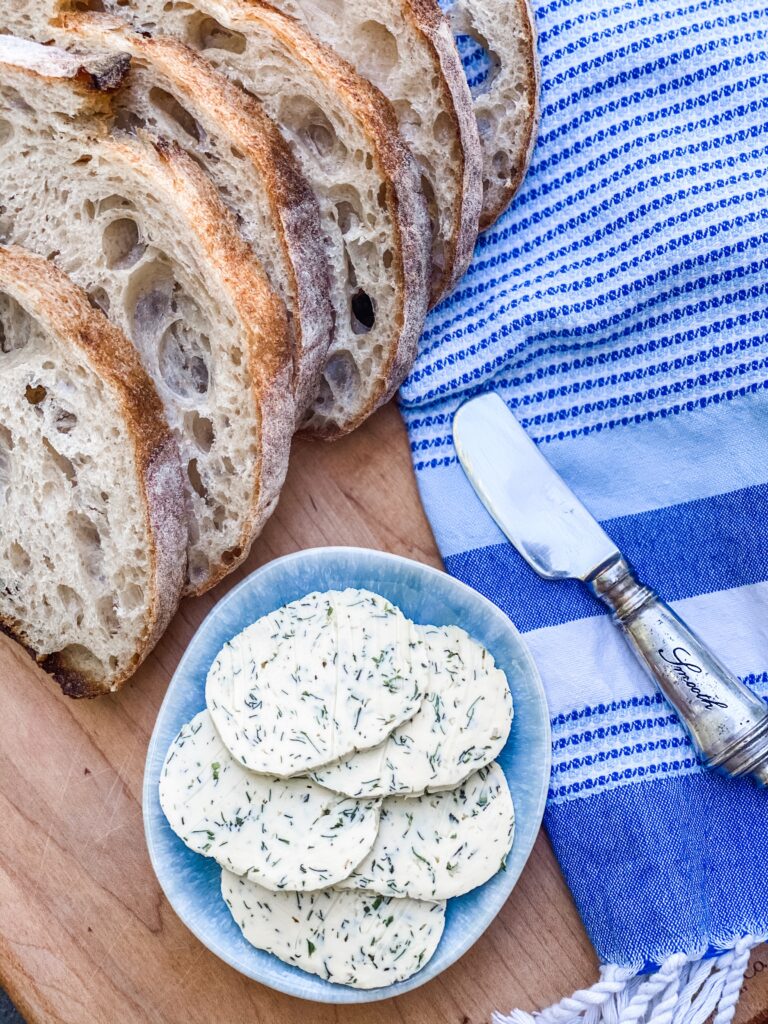 With summer gardens full of life and home cooking on the rise, it's easy to get lost in the abundance that nature provides and it couldn't be a better time to make your own fresh herb butter. It's really very simple and doesn't require a lot of effort – only a little bit of pre-planning to soften the butter and chill it back into form. This recipe is super versatile, too, because you can add whatever herbs you like or have on hand.
There are so many ways to use fresh herb butter in your own recipes or to enhance store-bought items. I will buy freshly baked baguette from the farmer's market, lightly grill the bread slices and slather the butter over it for a hearty addition to any dinner. My husband likes to finish off filet mignons in the cast iron skillet with a pat of this butter on top of the seared crust. Sautéed corn, cut from the cob, and warmed on the stovetop gets a tablespoon or two of butter to bring out the summer freshness, while simply grilled salmon is graced with a squeeze of lemon and a melted dollop for a perfect lemony butter glaze!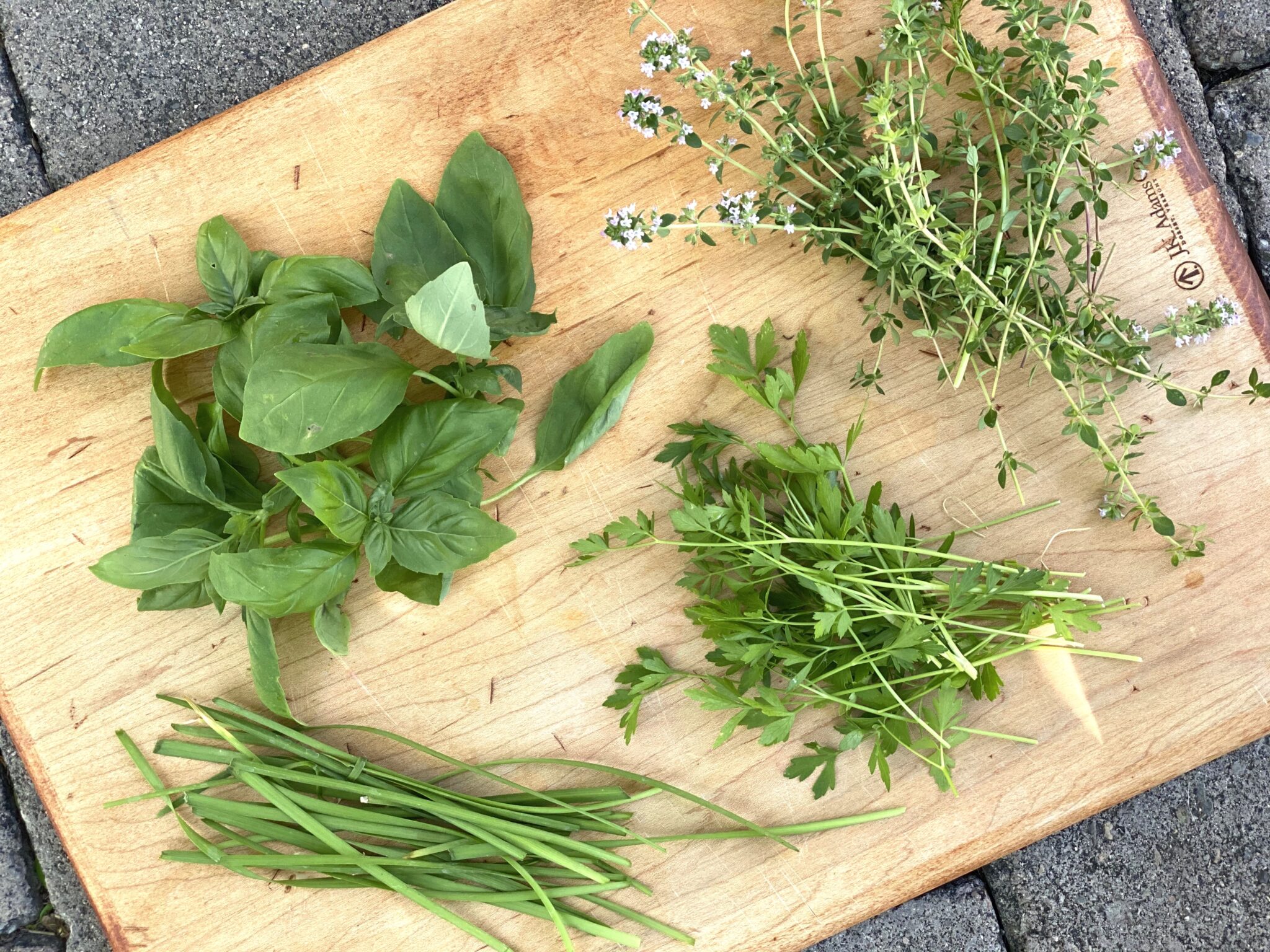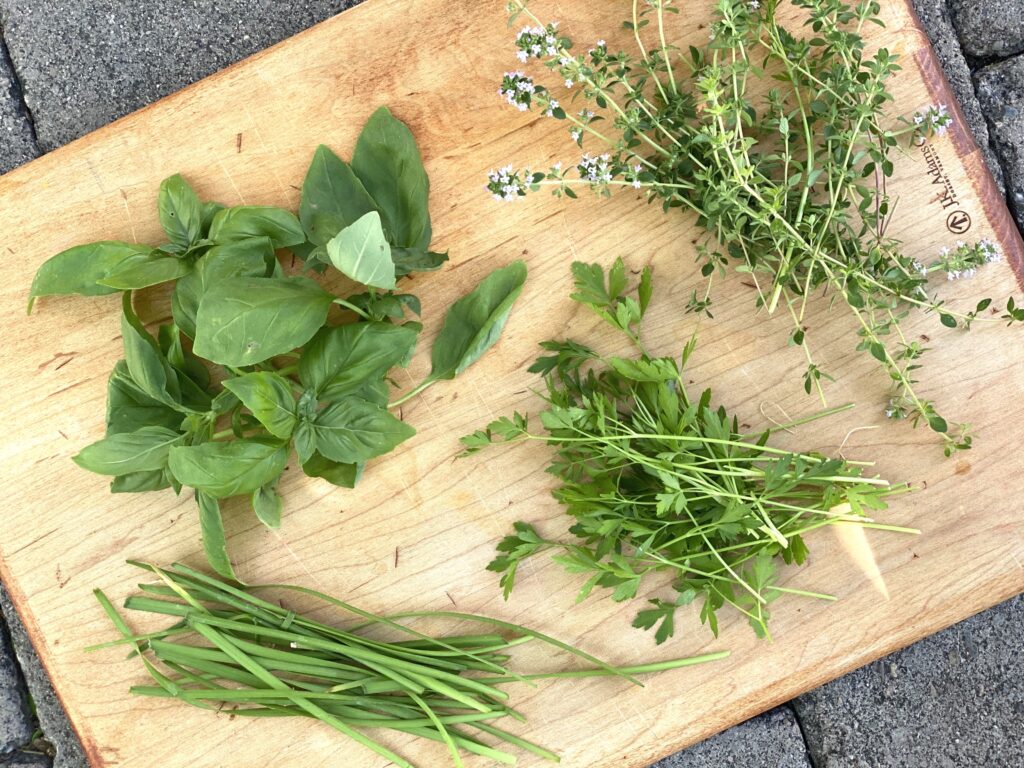 Here's my list of favorite herbs to use to make your own fresh herb butter:
Basil
Chives
Parsley
Dill
Rosemary
Thyme
Oregano
Sage
Tarragon
One word of advice – start with high-quality butter to ensure the best taste and make sure it's softened to room temperature before adding the chopped herbs. It will make your job of blending the herbs much easier!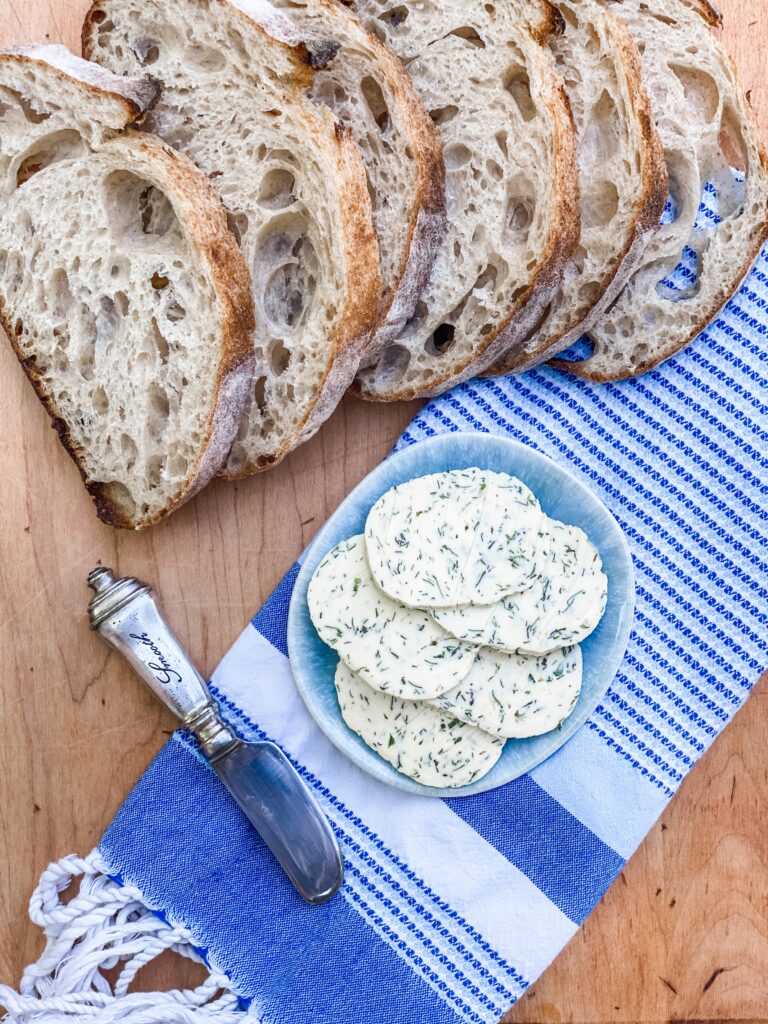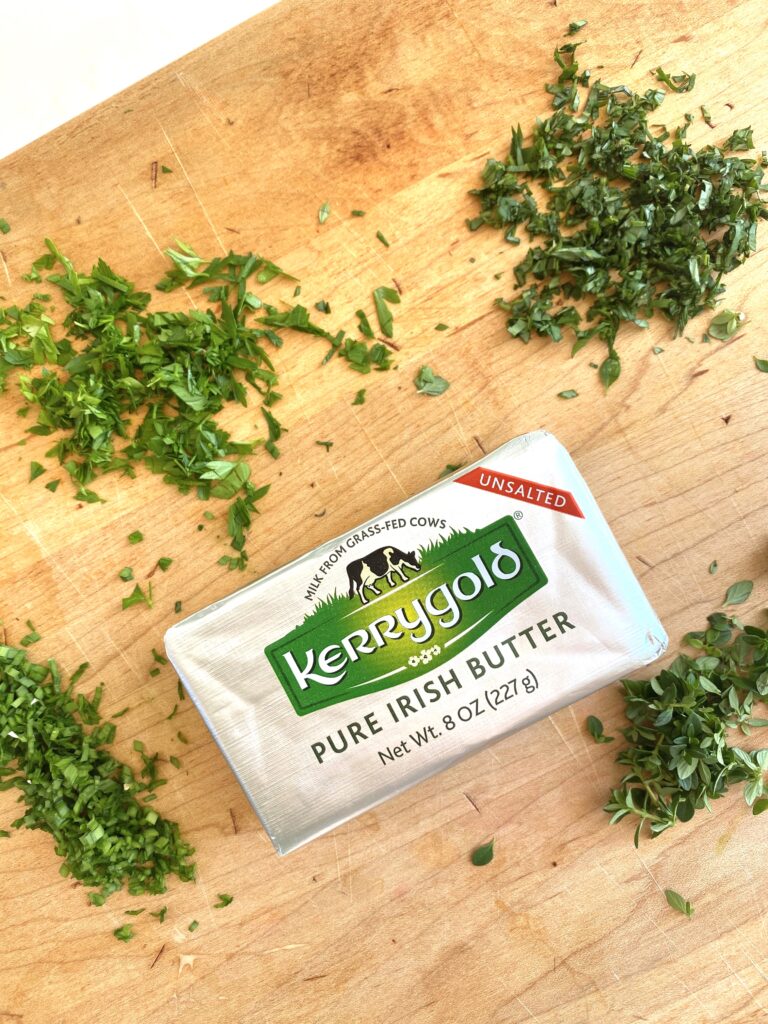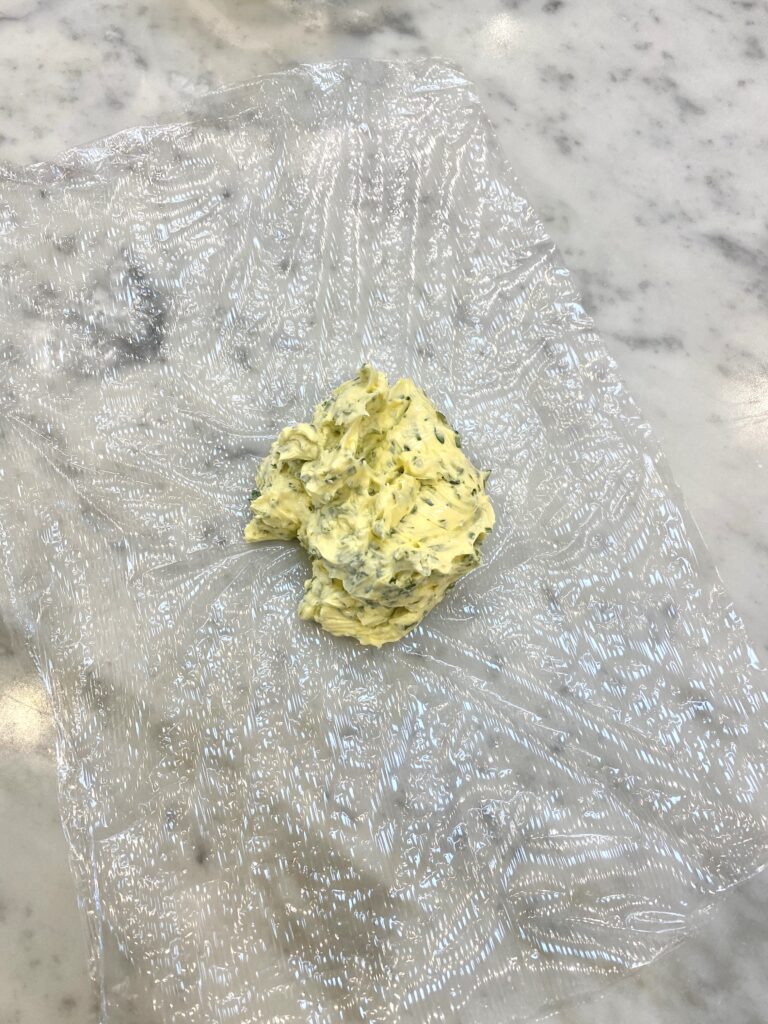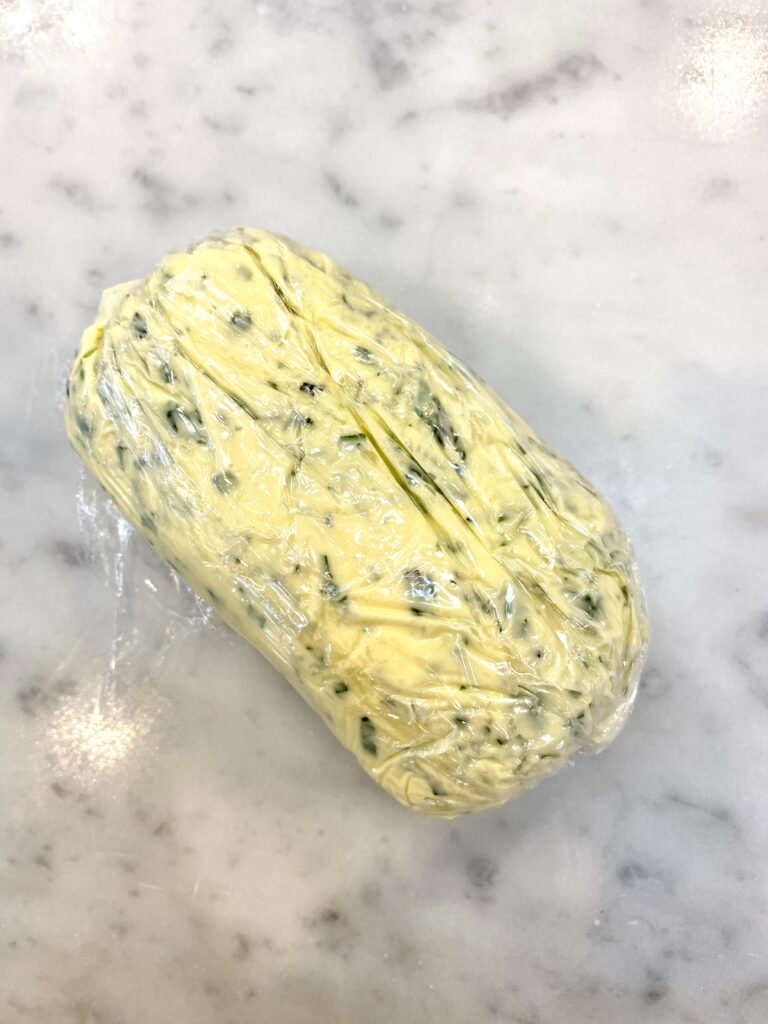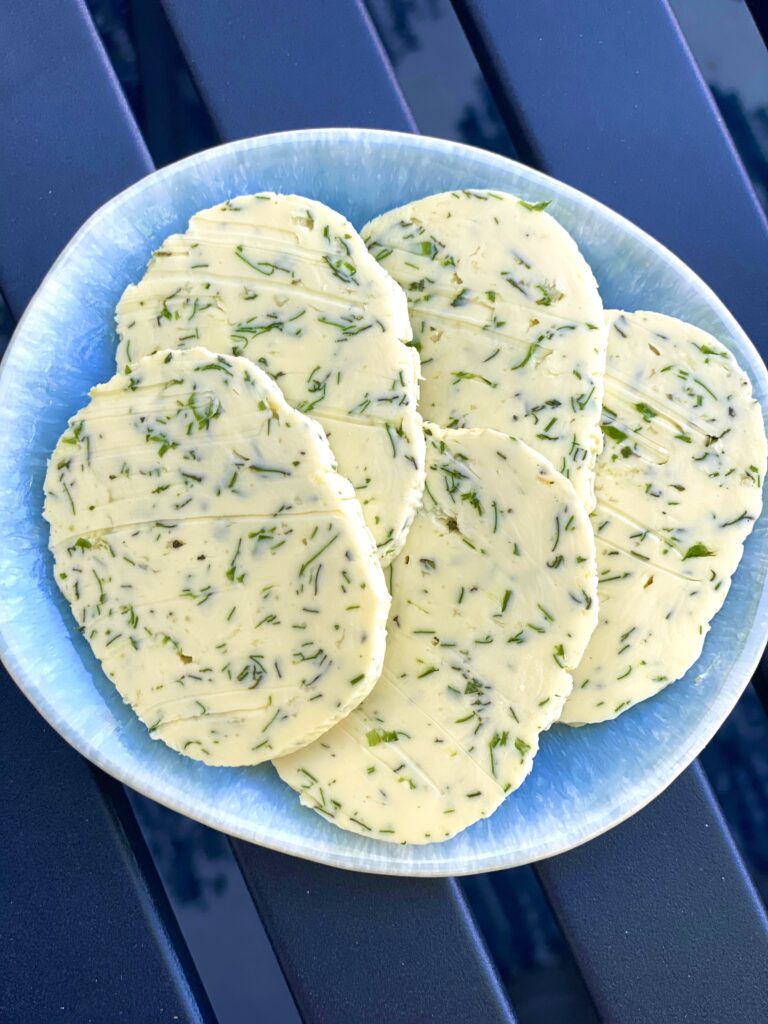 Fresh Herb Butter
A great way to use fresh herbs from your garden and add a savory touch to any dish – substitute any of your favorite fresh herbs here!
Ingredients
1

stick

good quality unsalted butter, softened

1

tsp

fresh basil, chopped

1

tsp

fresh thyme, chopped

1

tsp

fresh parsley, chopped

1

tsp

fresh chives, chopped

1/2

tsp

coarse sea salt
Instructions
Remove butter from wrapper and place in small mixing bowl. Bring to room temperature to soften – about 1 or 2 hours.

Chop desired fresh herbs and add to bowl with butter. Add coarse sea salt. Blend together with a spatula until well-incorporated.

Place mixture onto large square of plastic wrap. Wrap up sides and mold to desired shape.

Place back in refrigerator for several hours until chilled.

When ready to serve, un-wrap butter and slice into individual pats.
Notes
Be sure to use high quality butter for the best flavor. I like unsalted butter so I can add my own and control the amount. Lastly, serve your butter softened for ease in spreading!
Thanks for visiting! To see some great recipes for your fresh herb butter, check out my post on Al Fresco Dining with a Roasted Tenderloin and Easy Salmon Dish.