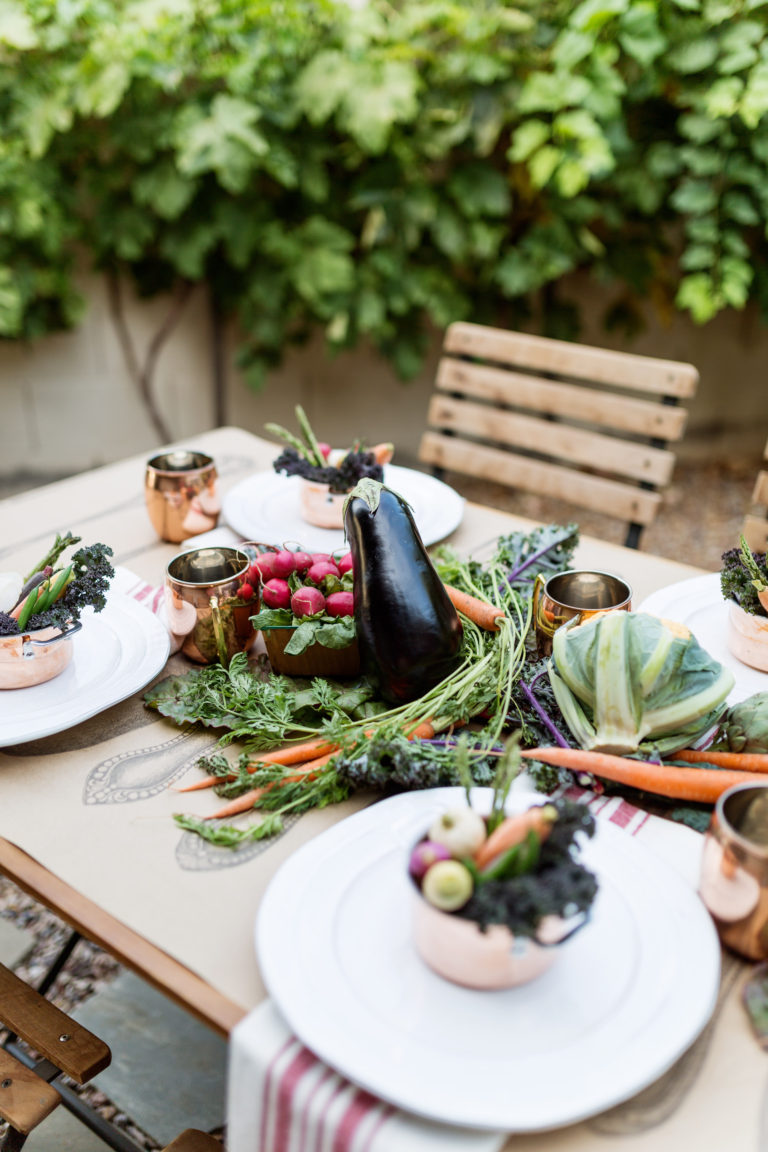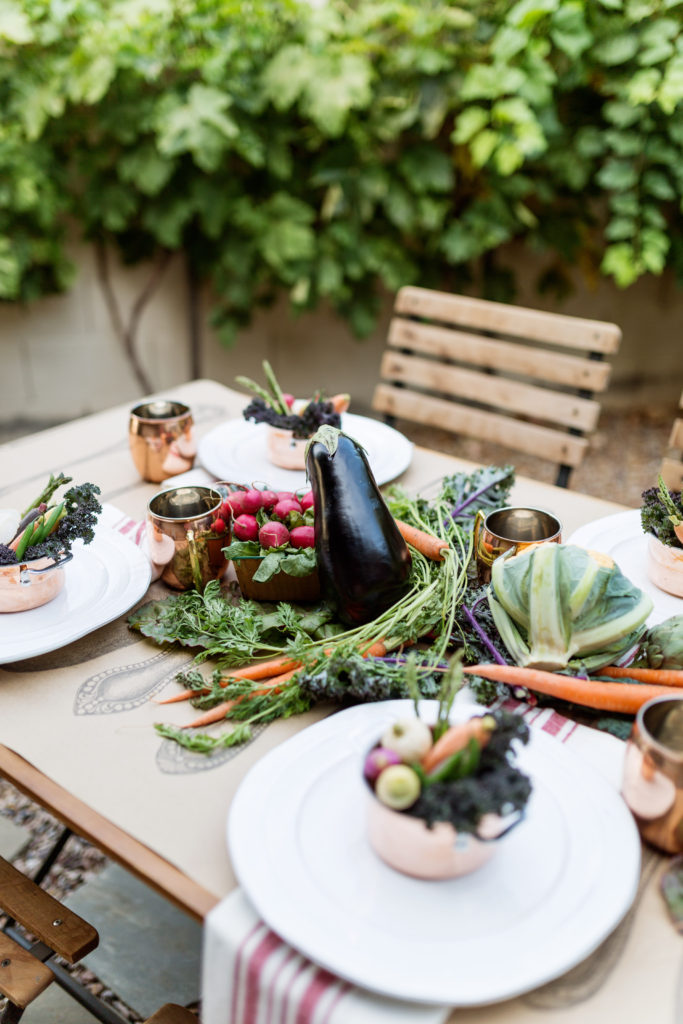 I'm not sure anything ushers in Fall more than a good old local farmer's market, where the vegetables of the season are just harvested, breads and baked goods are homemade, and the sense of community is abundant. I'm celebrating the start of autumn by inviting neighbors over for a farmers market dinner party and I'm using Yankee Candle's new Farmers Market Collection to help me!
Set the Mood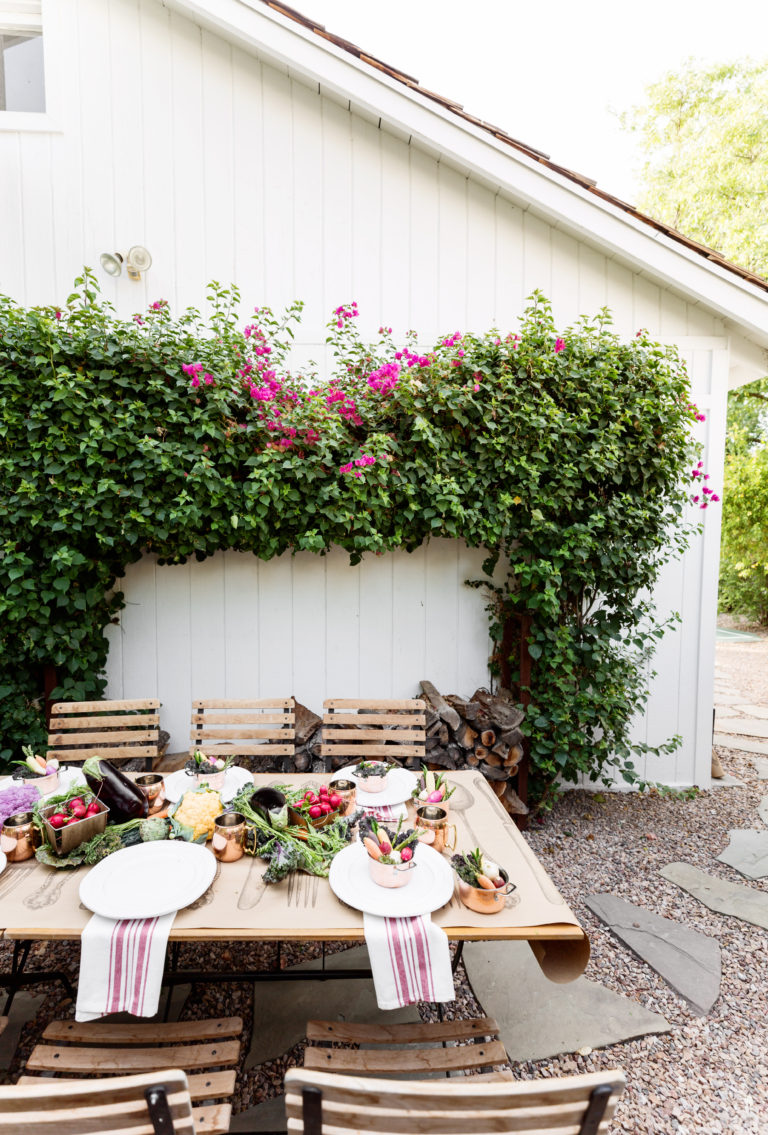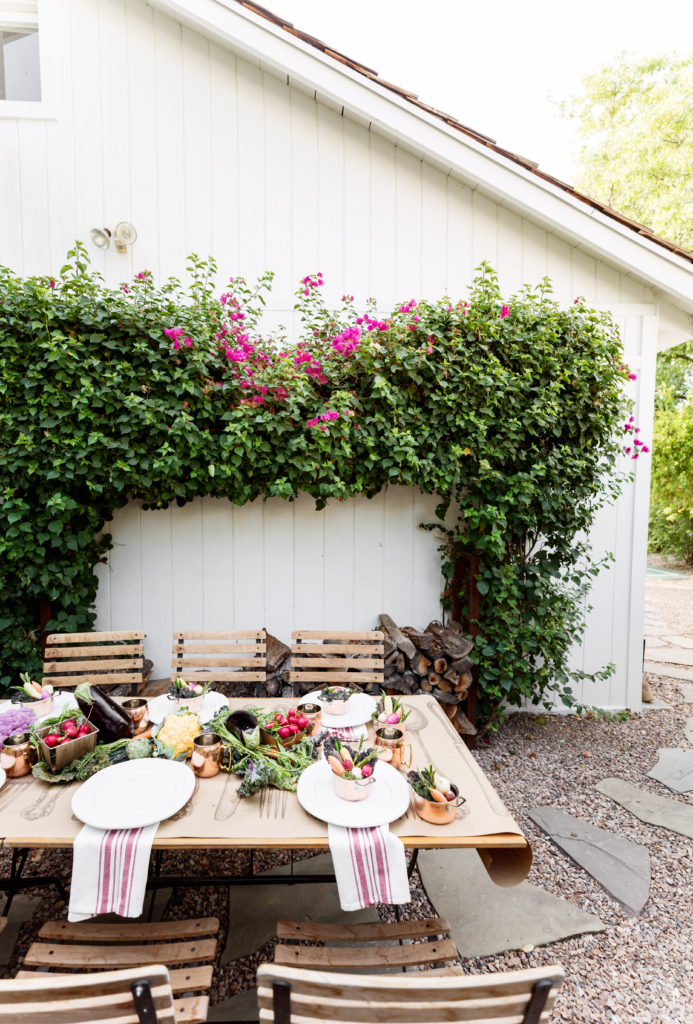 My garden seemed like the logical place to have a dinner – tucked behind a guest house in a cozy corner of my backyard, it's surrounded by a bougevvilla-encased firewood pile, a potting table, raised planter boxes and grapevines.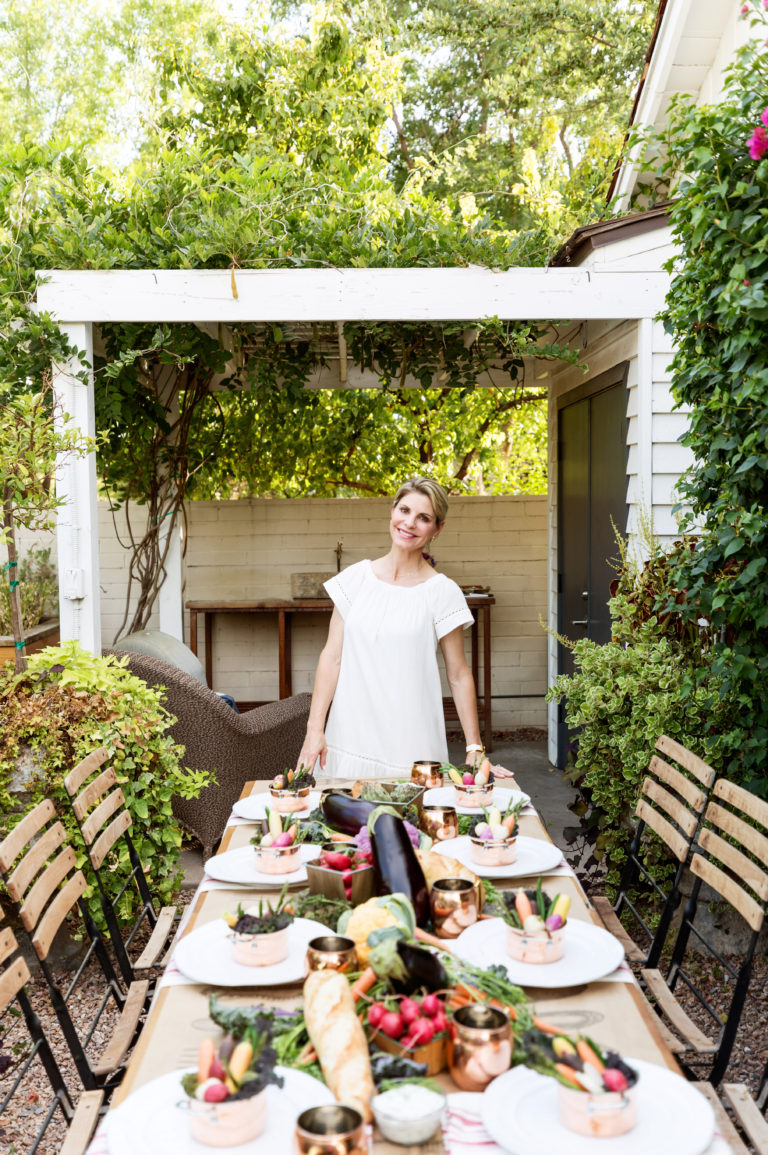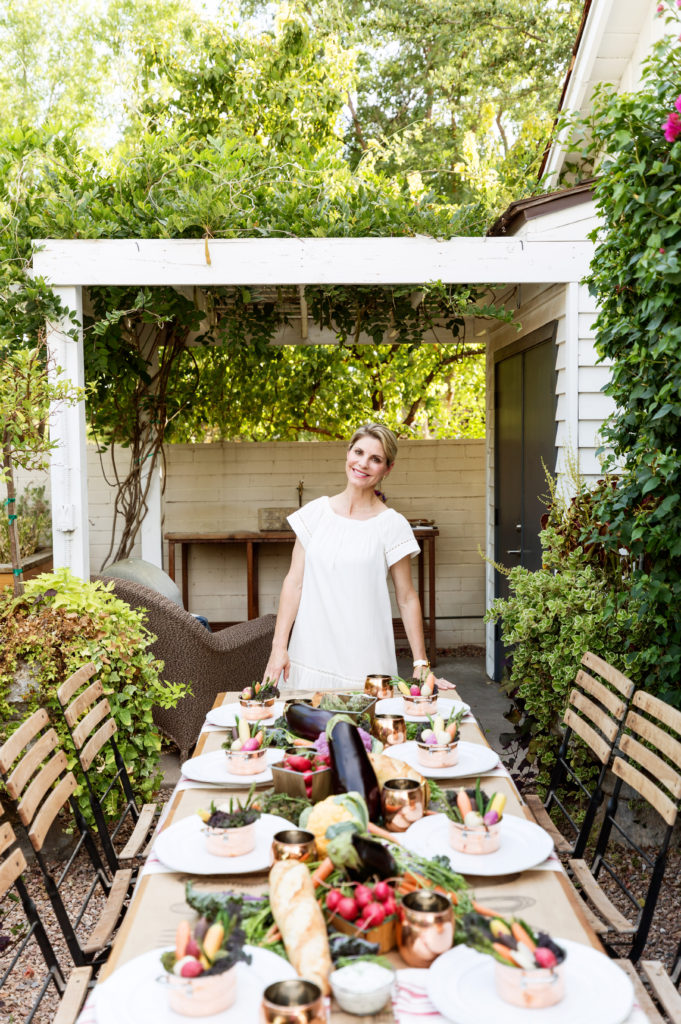 Flagstone steps lead the way to the pergola that shades an old stone sink, and that's where the little prizes from our garden get their initial wash. It's also where I created a bar to serve spiked cider beverages with apples I picked up at the farmer's market! Here are 10 creative apple cider recipes to choose from.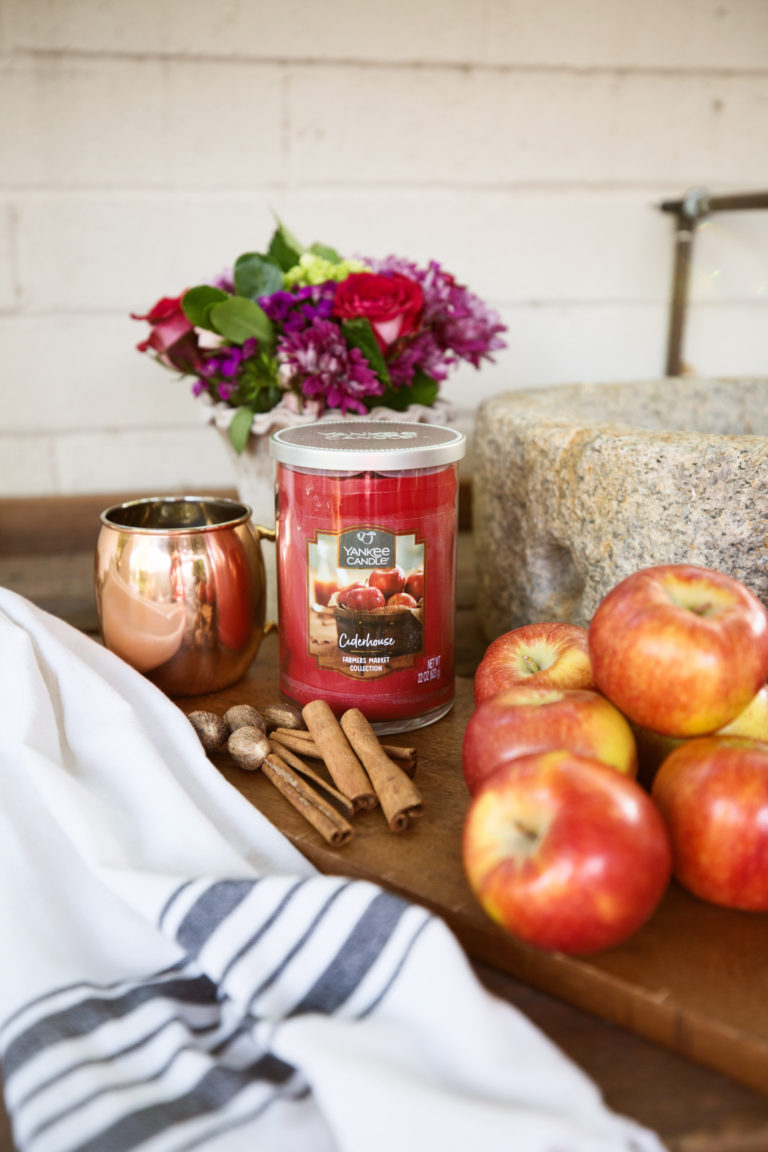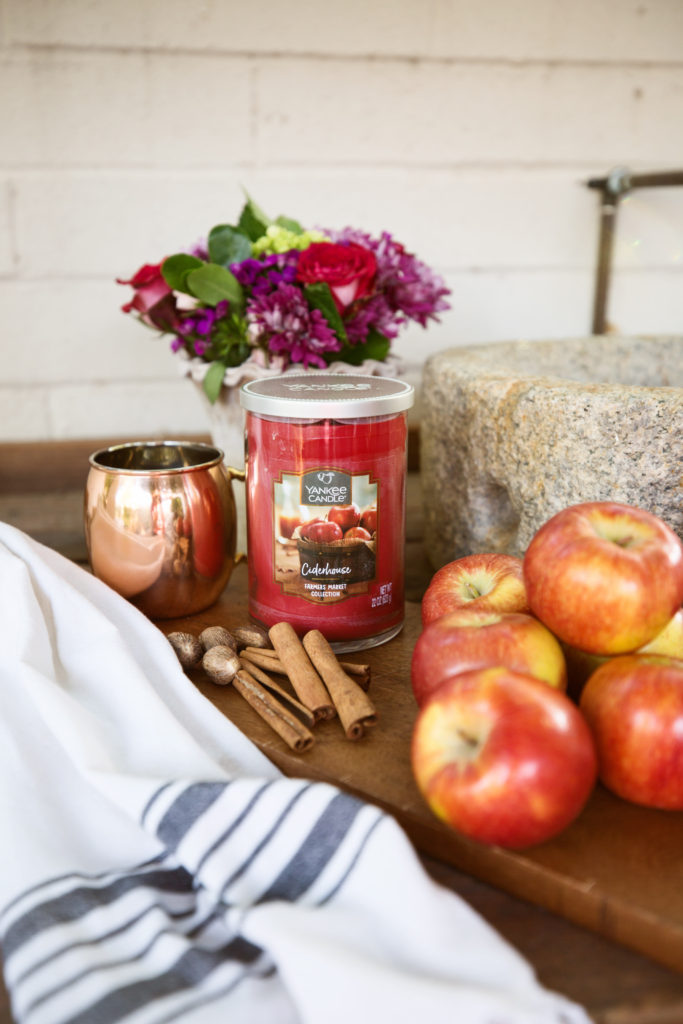 Farmers Market Dinner Party Table
Using a Kraft paper table runner, simple red striped napkins and rustic white stoneware for dinner plates, I set my teak table for 8.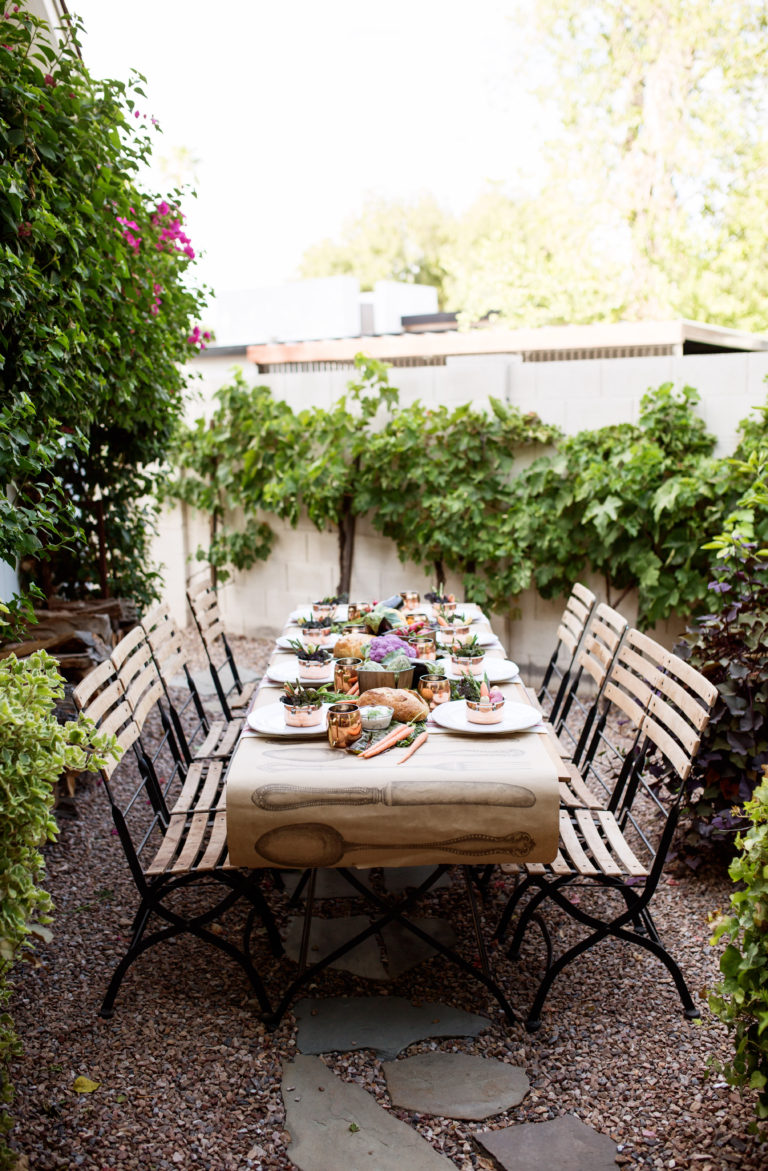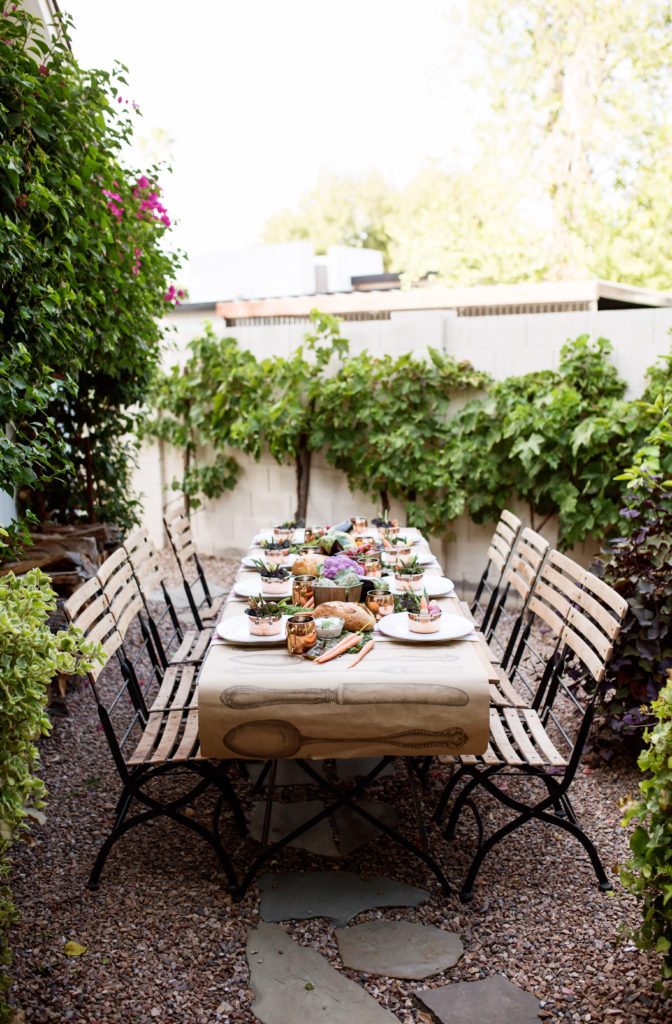 Naturally, a farmer's market was my theme, so using fresh vegetables of the season made perfect sense for a centerpiece. There was no rhyme or reason to how these were laid out! Starting with kale and chard as a base, I then layered with the veggies: carrots (with long, leafy stems), Cauliflower (various colors), and radishes (with fresh, fluffy green tops). Elevating some of the produce helps give height interest as well. Finally, loaves of freshly-baked bread placed on the table completed the look.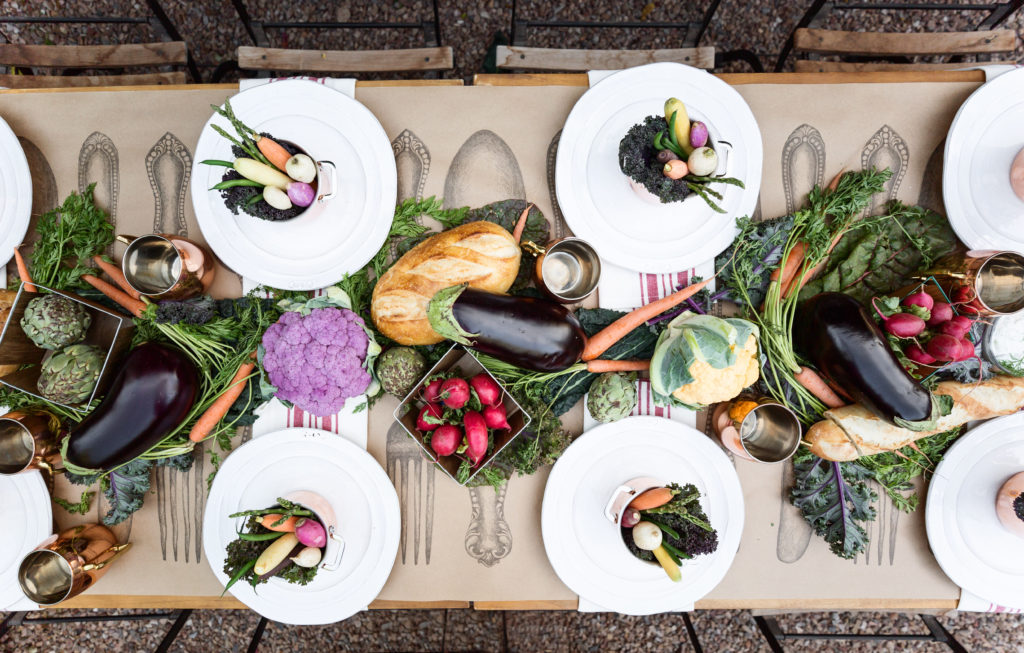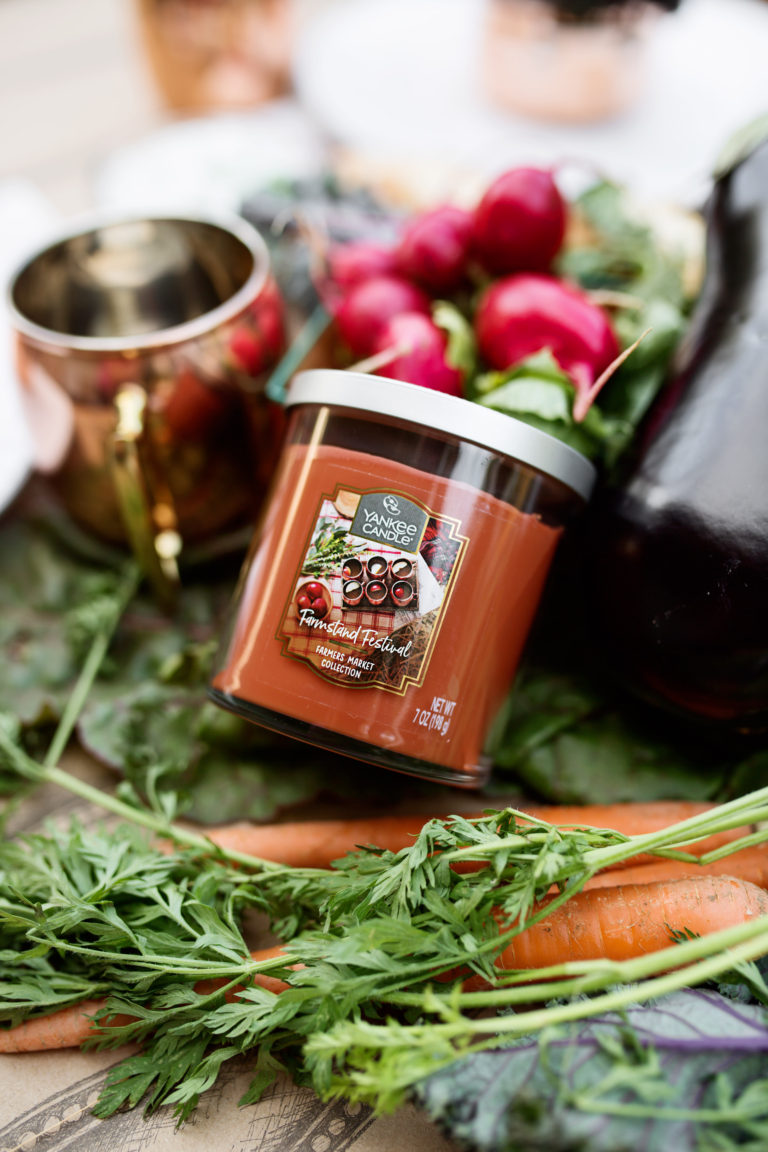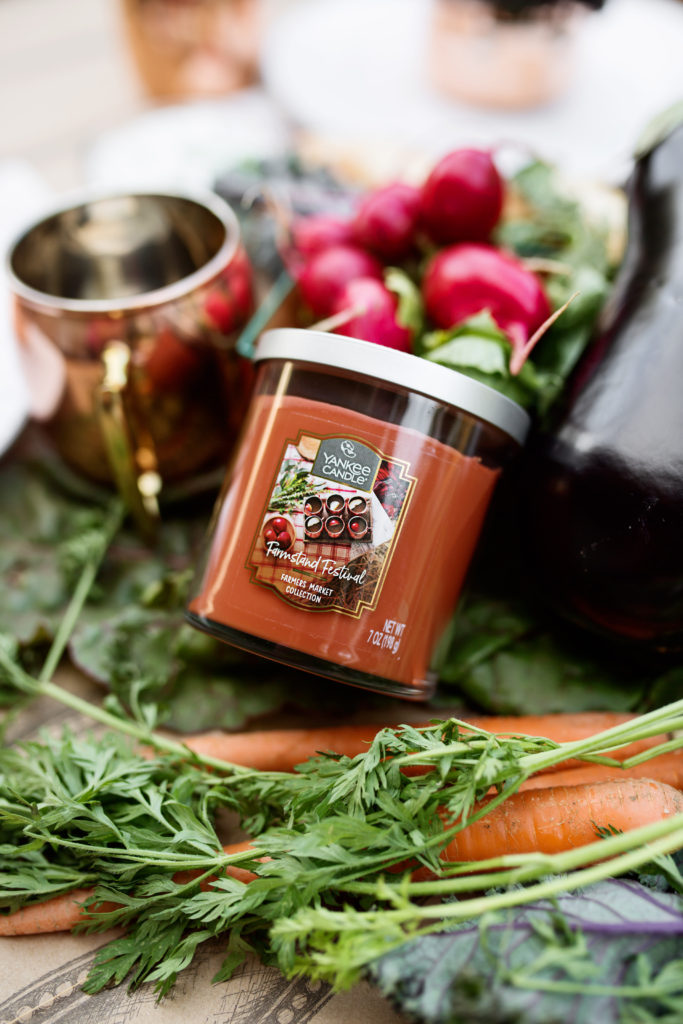 What to Serve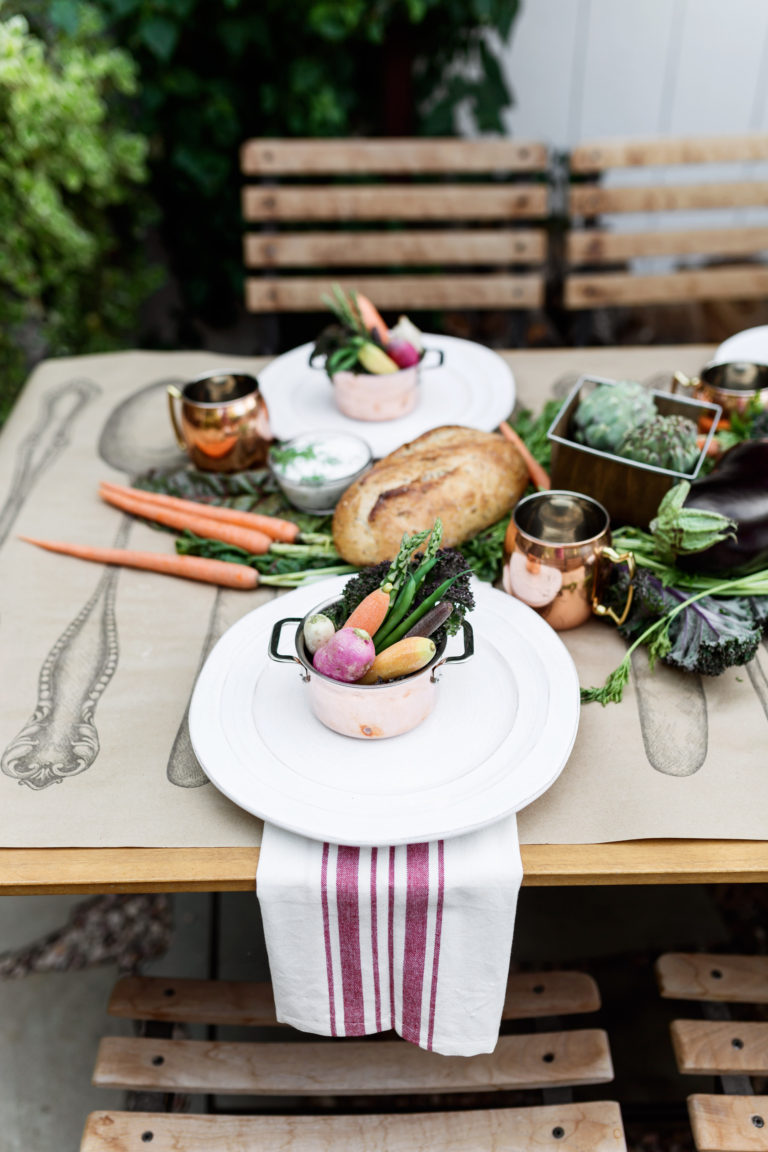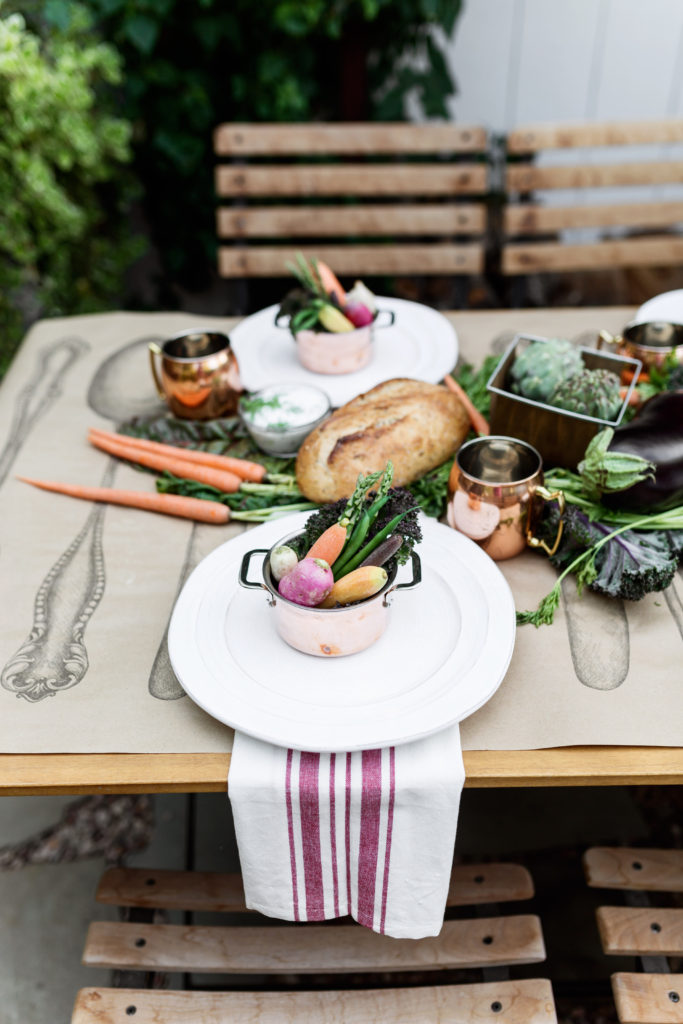 Using my mini copper coquettes, smaller-sized veggies were placed in each one: I used heirloom baby carrots, blanched haricot verts, asparagus, and rainbow radishes. Tzatziki dip is a refreshing pairing for the crudités – one bowl at each end for easy access!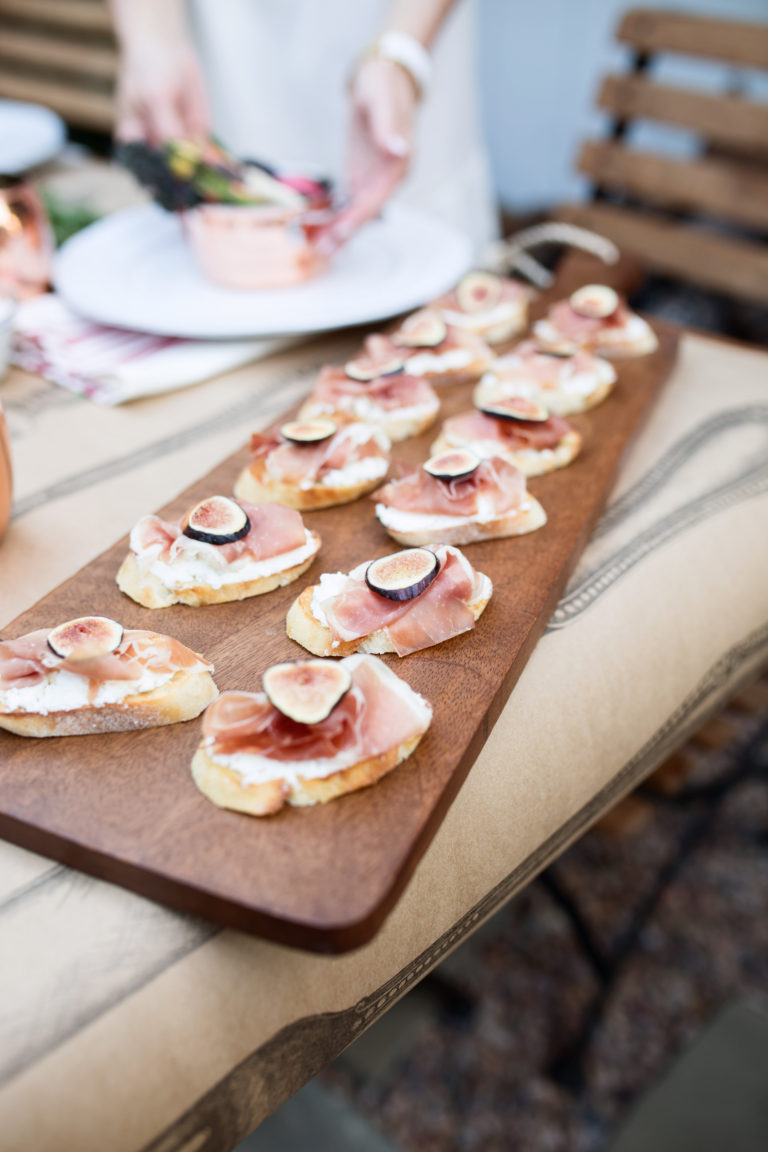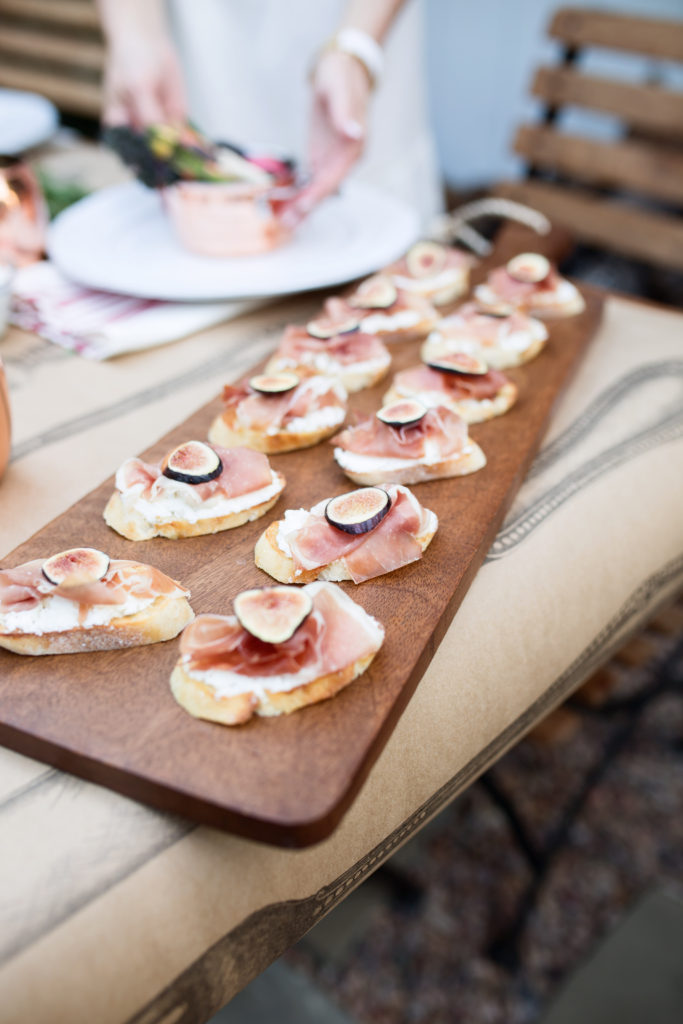 Here's how to assemble the prosciutto bruschetta – plan about 20 minutes from start to end:
Baguette slices – 1/2″ thick, brushed with olive oil and toasted under a broiler until light brown (3-4 mins). Then add the following:
Goat cheese – 1 teaspoon per slice
Proscuitto – Cut in 1/2, piled on top
Figs – 1 thin slice per baguette
Honey – drizzle on top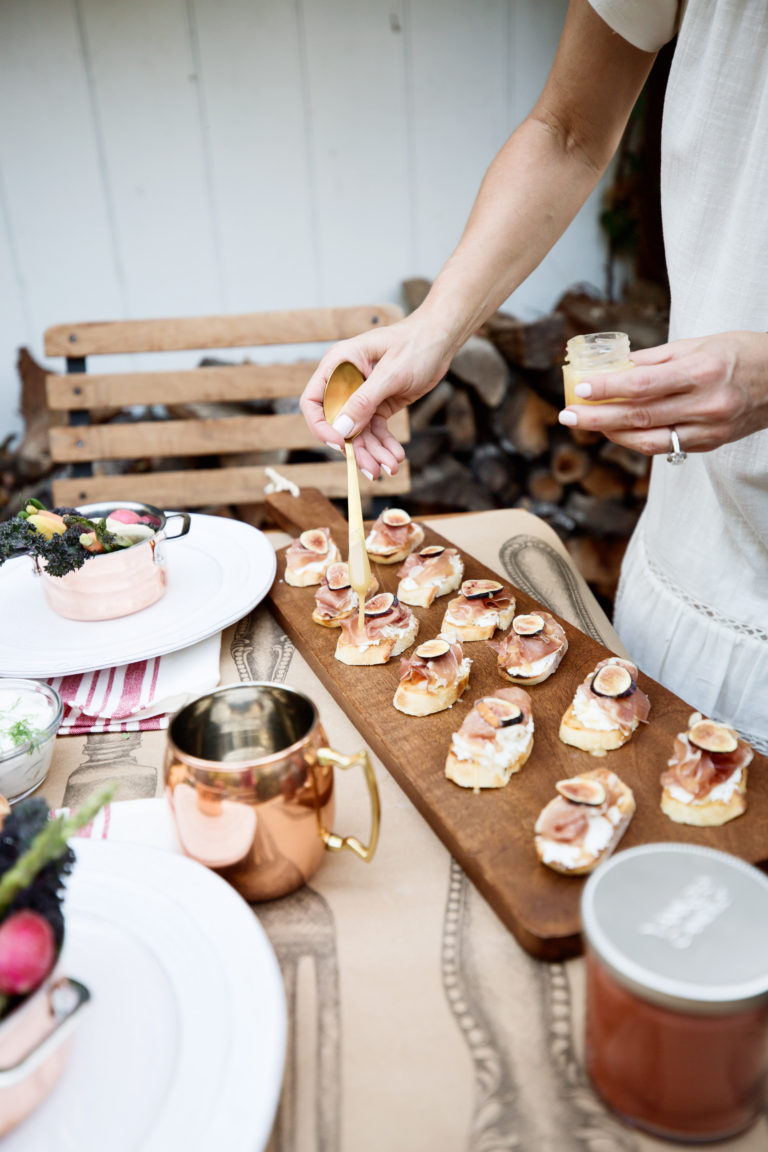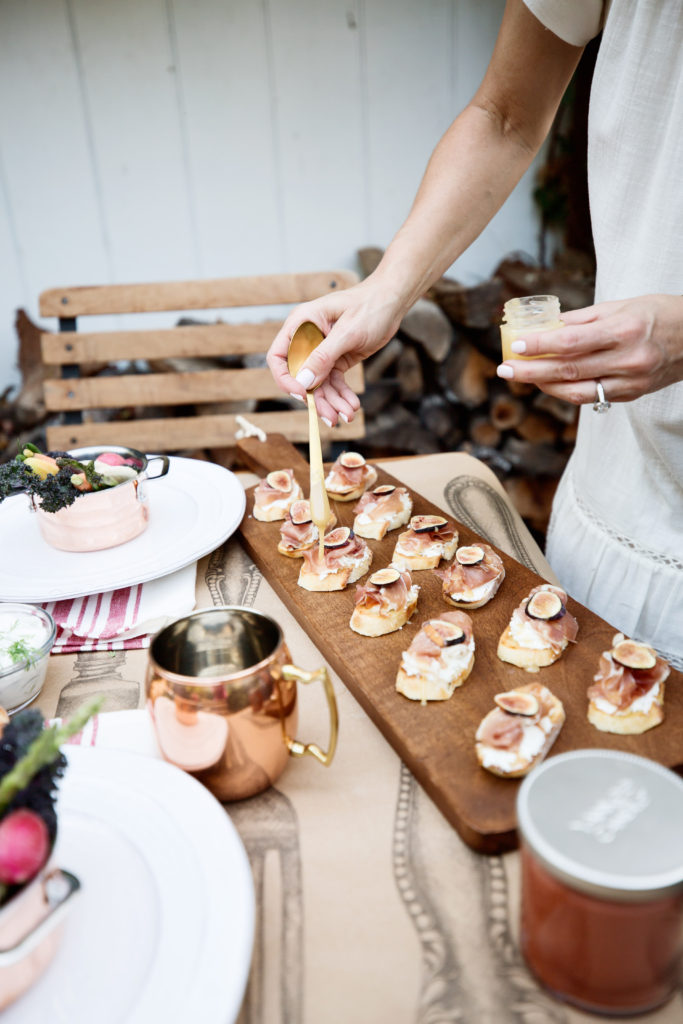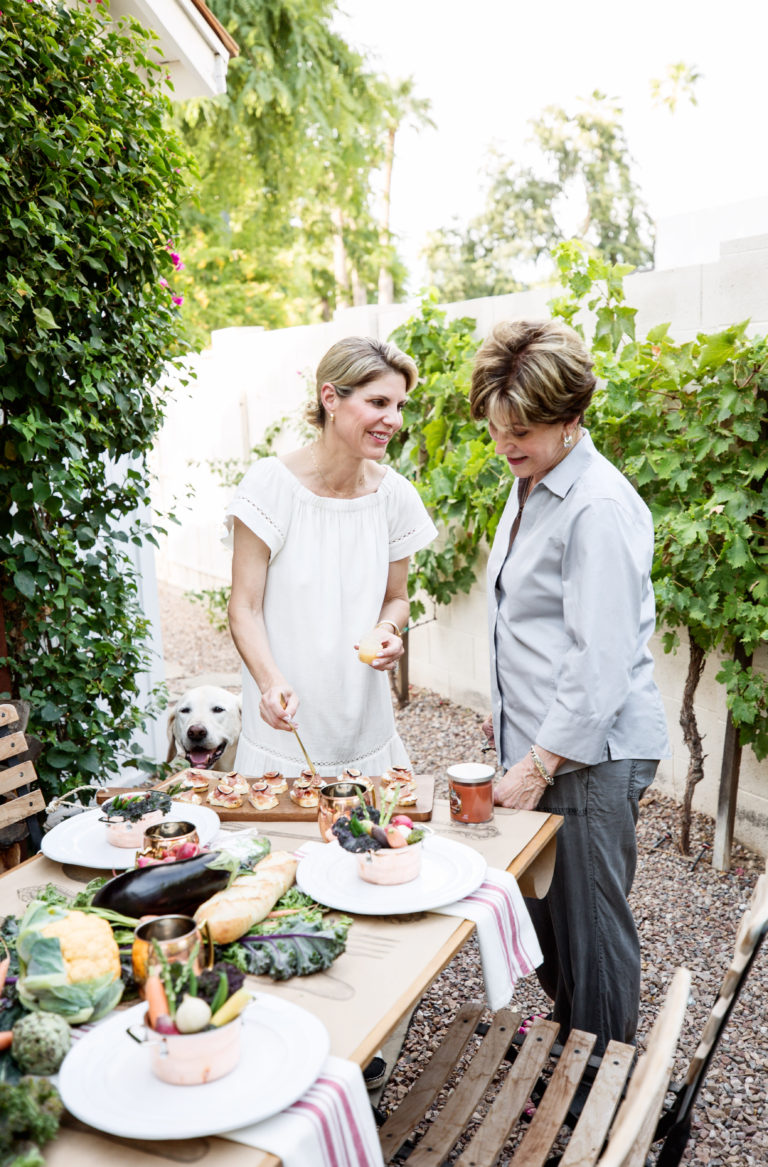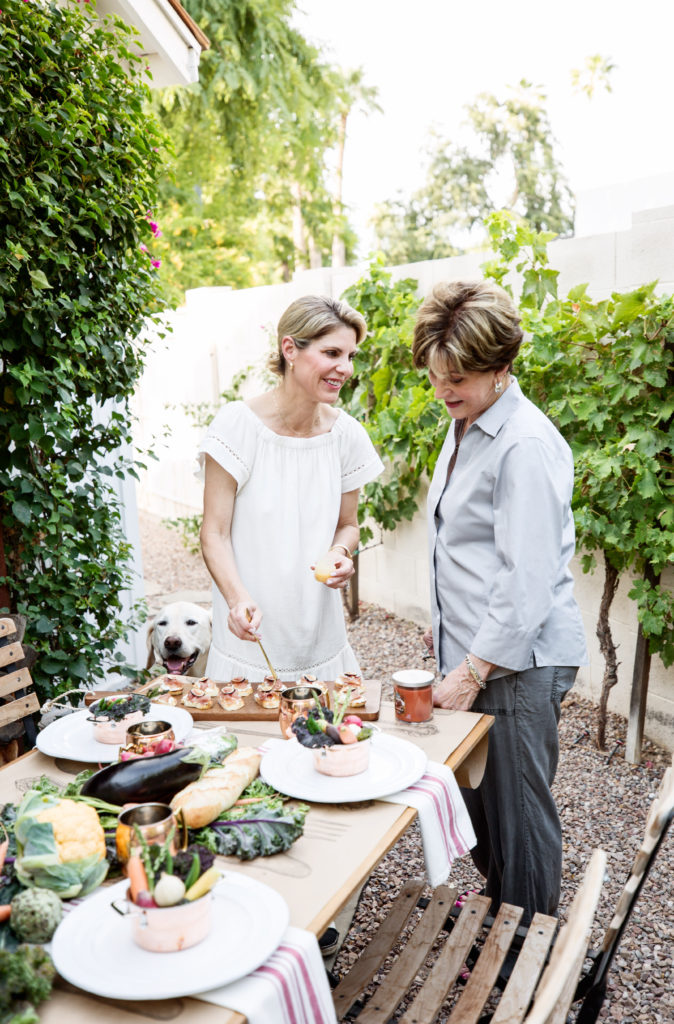 Extra Touches
When it comes to hosting parties at my home, I always remember to dress up my powder room with florals and a beautifully-scented lit candle.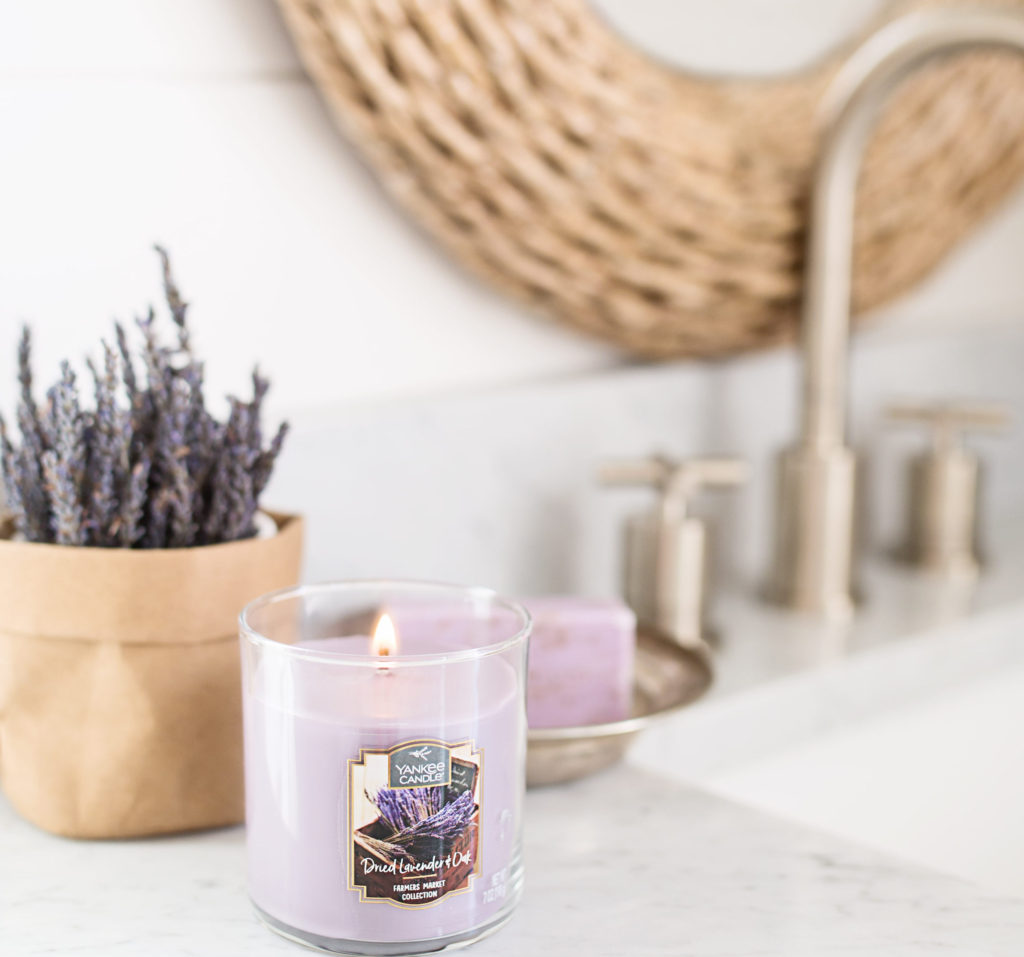 I hope you've enjoyed my take on a farmer's market dinner party. Centered on community and bringing home the experience of a trip to the local farmer's market, it's a perfect reason to celebrate Fall.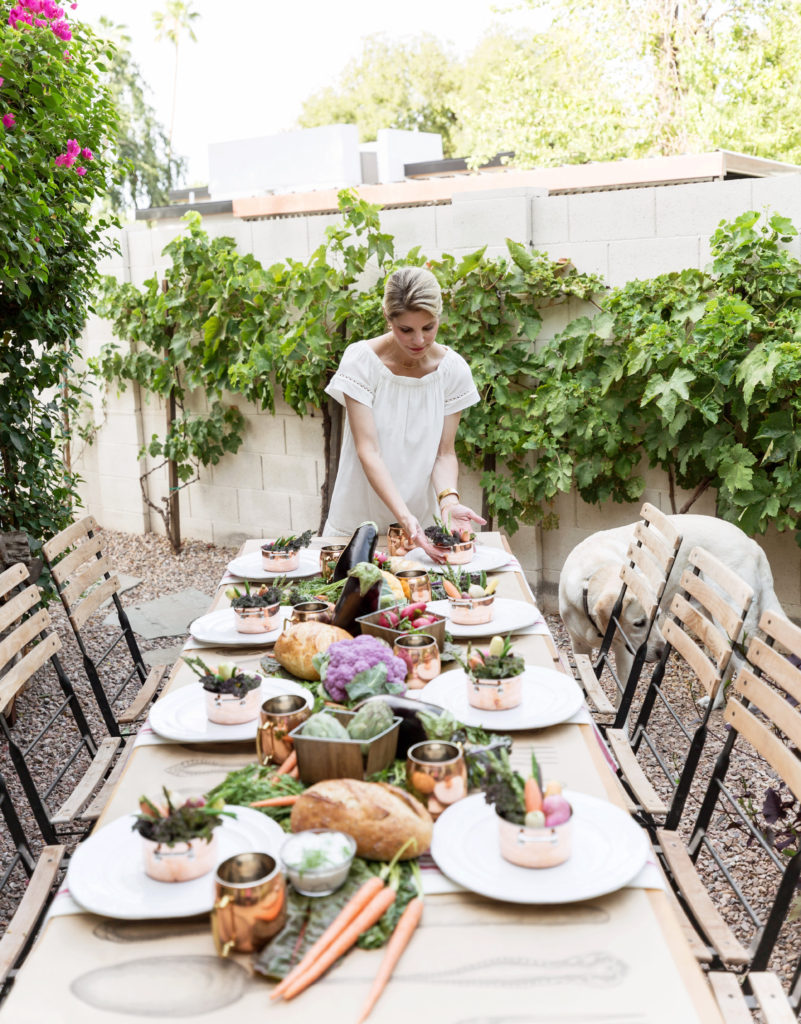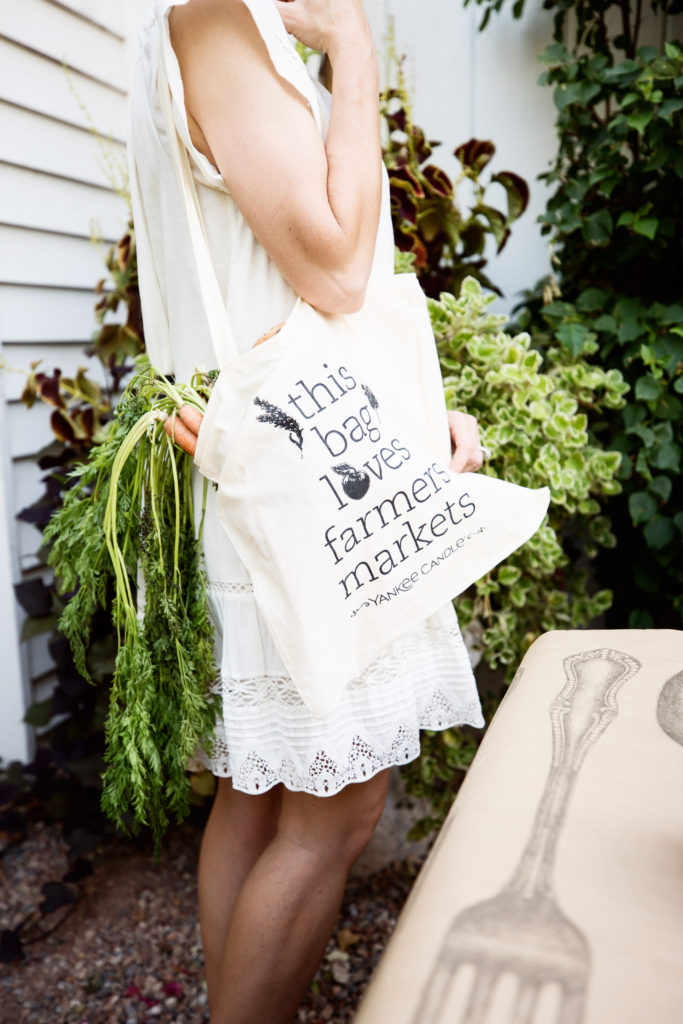 To see how we grow vegetables in our backyard here in Phoenix, click here to see my Vegetable Garden Tour!
This post was created in collaboration with Yankee Candle.