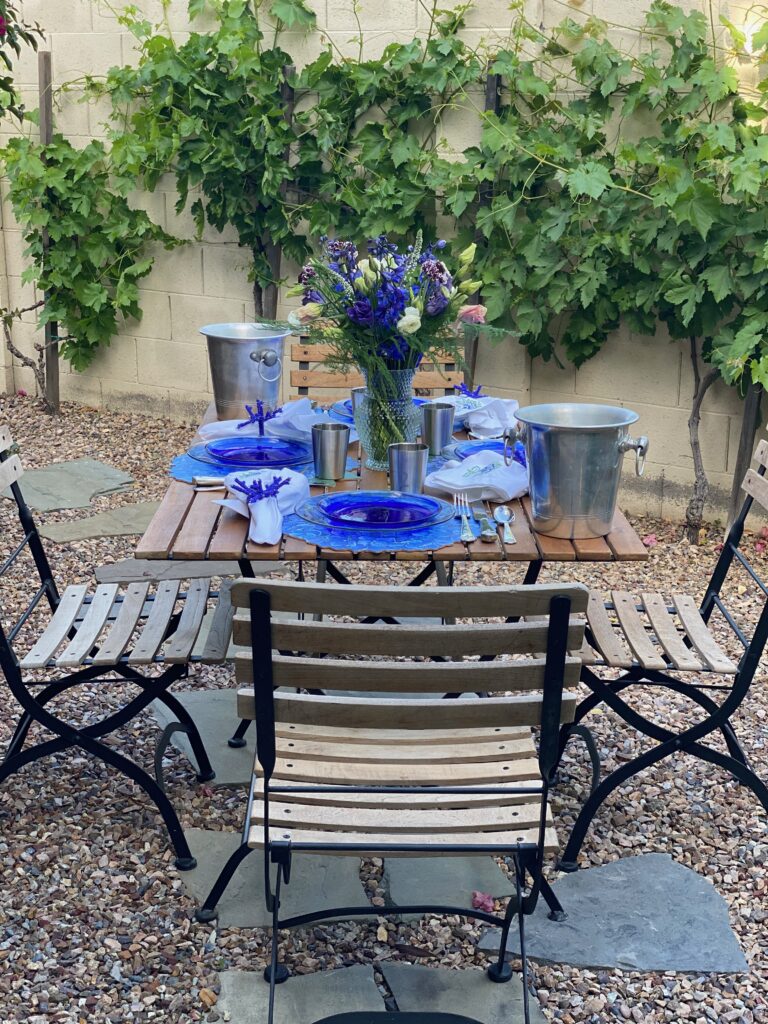 When the weather is nice here in Phoenix, I take every opportunity to dine outside and because we are fortunate enough to have great weather nine months out of the year, you can bet we dine alfresco quite a bit. One of my favorite places in my backyard is the garden, so I set up this dining table for a recent family dinner. I used this gorgeous floral arrangement sent by the nice people at Urban Stems as inspiration for my color theme. With hues of cobalt, violet and ample amounts of greenery, this purple and blue table fit right in to my garden setting.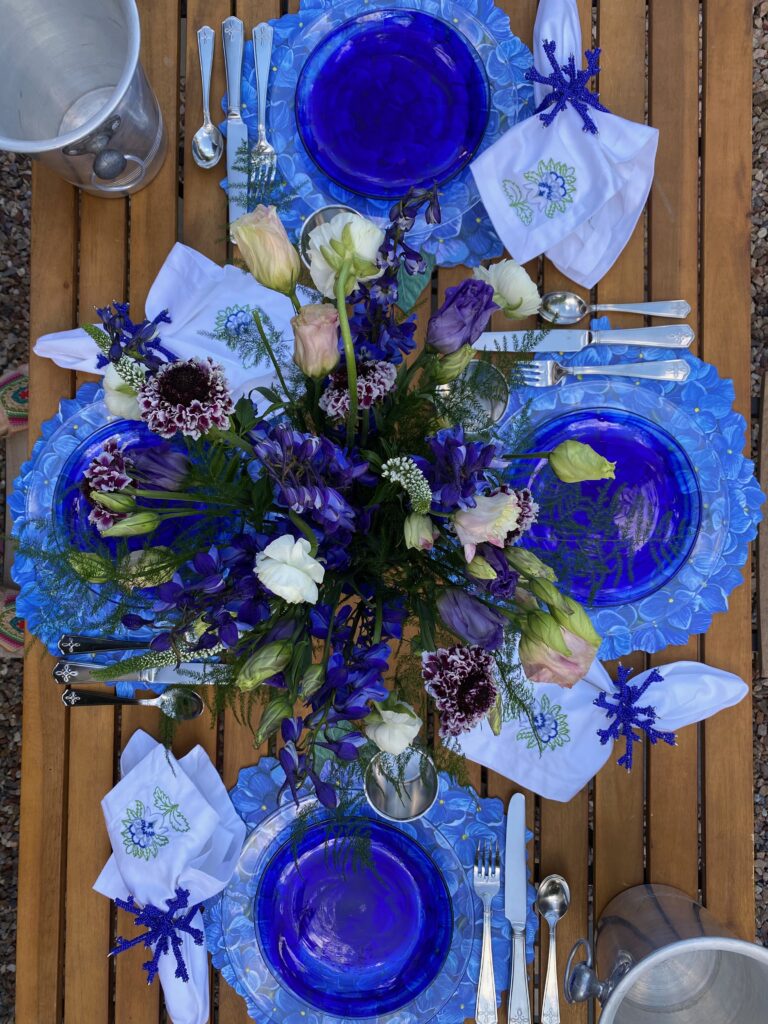 While I can't take credit for the upkeep and maintenance of the garden, (my husband is the green thumb of the family!) I certainly make the most of it and spend as much time back here when I can. It's such a serene, peaceful and quiet space, not to mention lush and private. There's not a lot of room back here for a dining table but my slated teak one with compact folding chairs is cozy and perfect. It reminds me of something you would see on the Italian Riviera or in French café. I love using it specifically for the space and was thrilled how my purple and blue table turned out!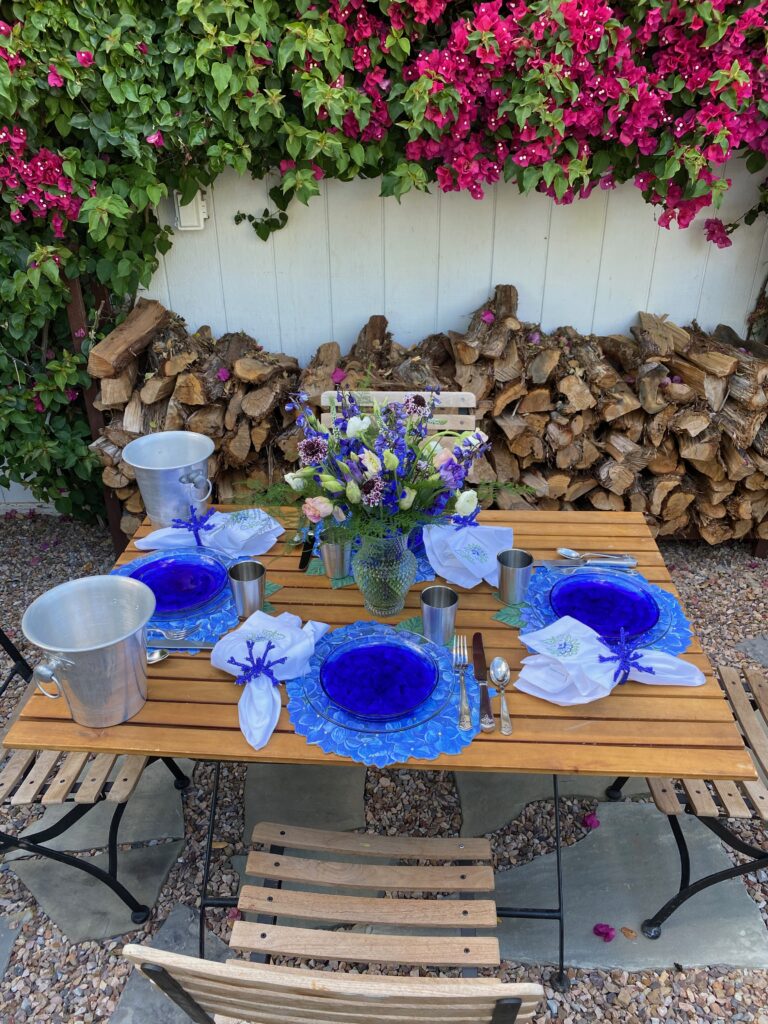 Shop the table setting here:




Place Setting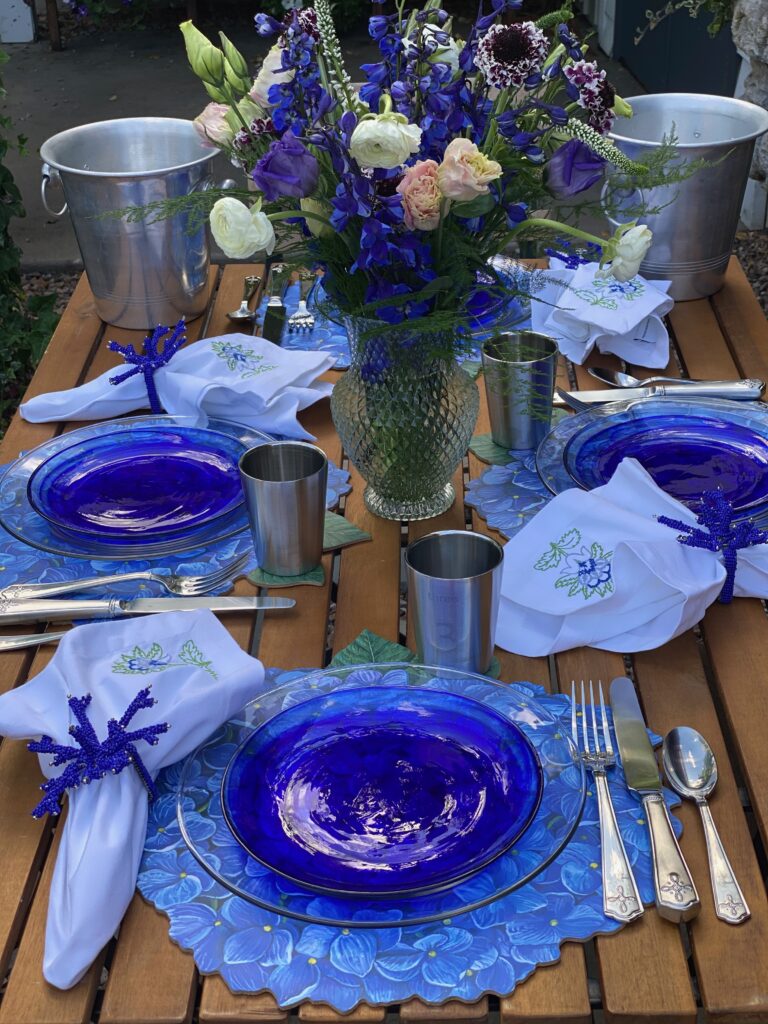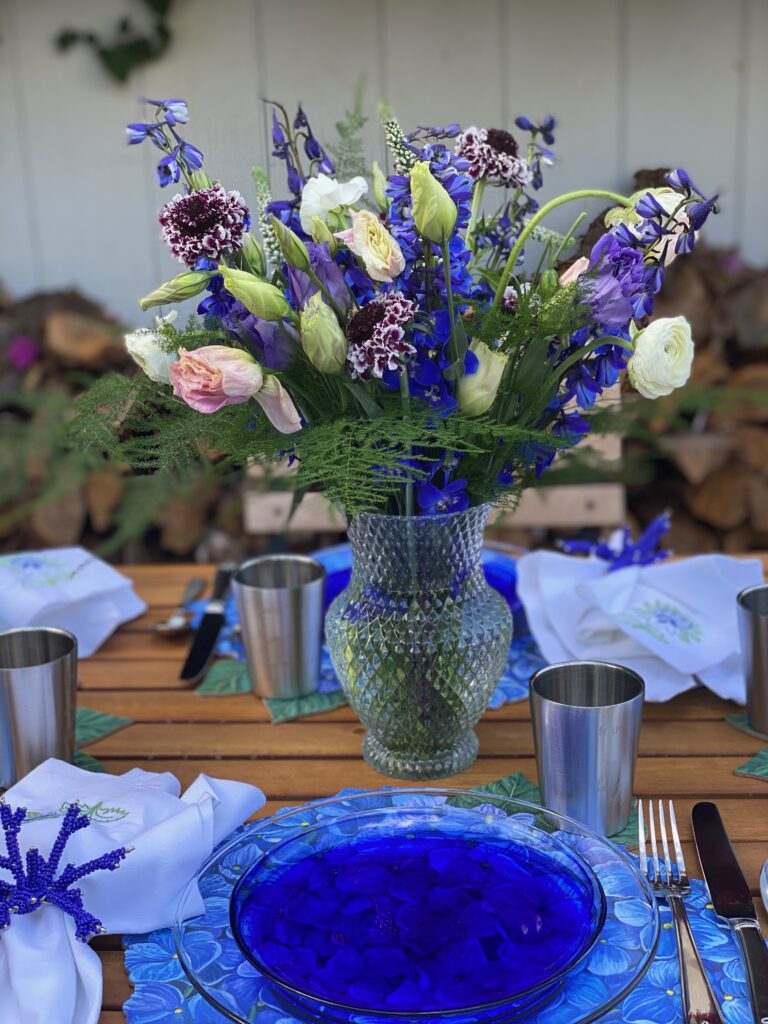 Click here for links to the purple and blue table place setting:

Extra Details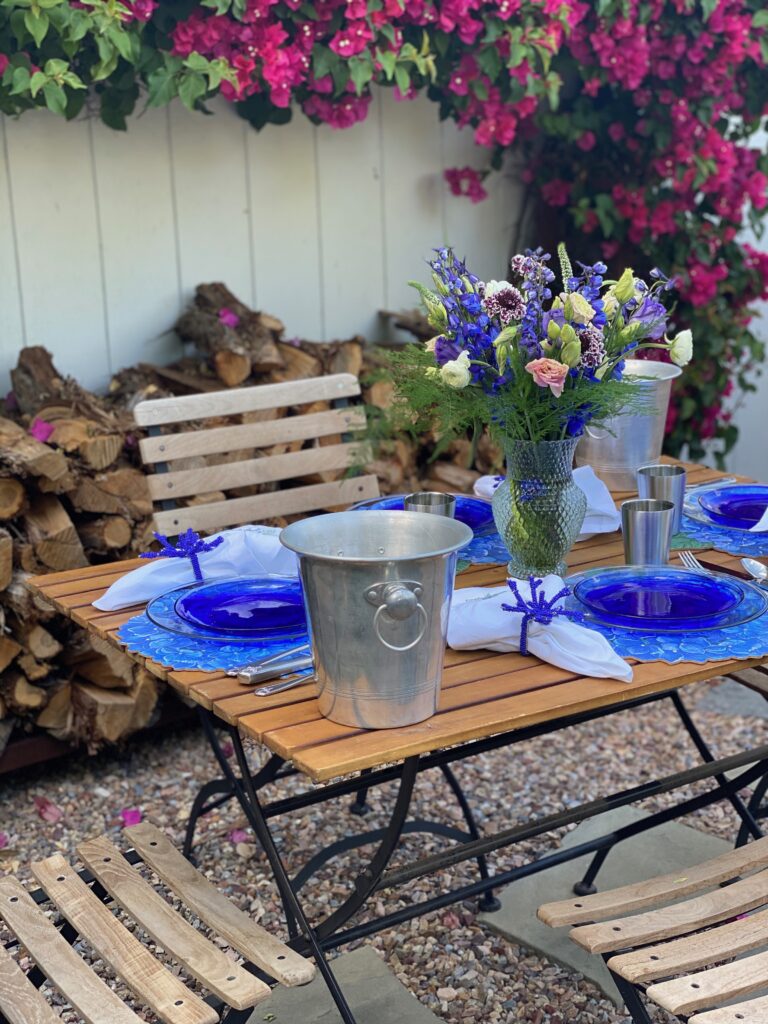 For similar ice buckets, click here: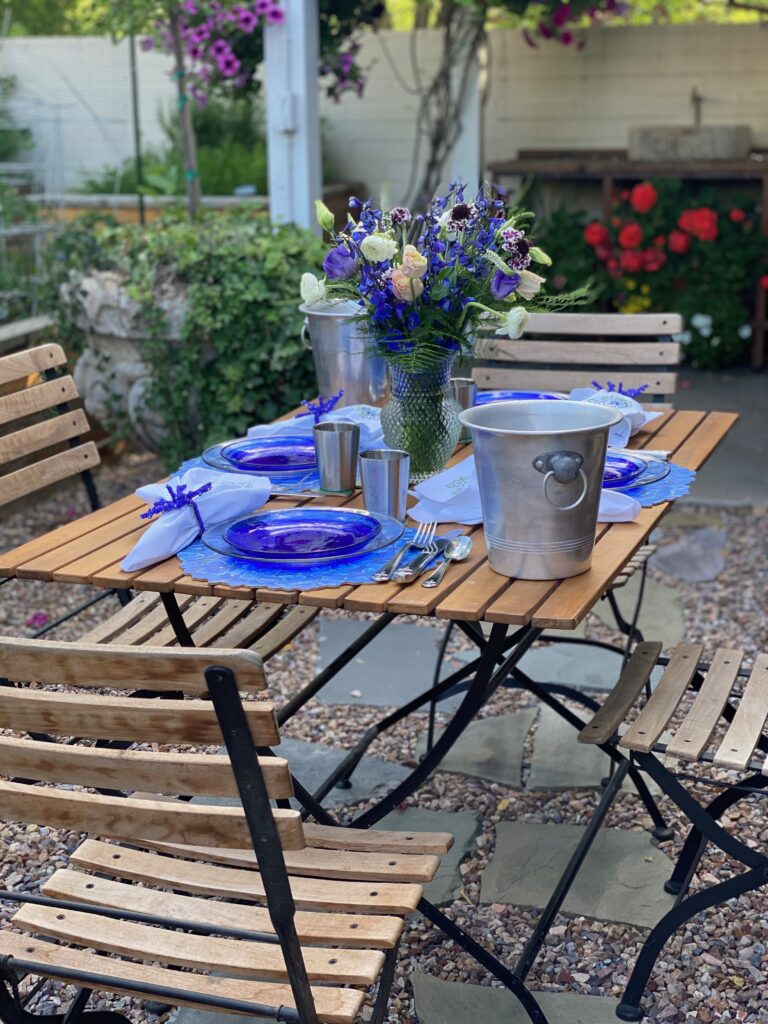 Thanks for visiting my blog to see how I set up this purple and blue table in my garden. For more posts in my garden, check these out!
This post created in collaboration with Urban Stems.