Ah, the joys of living in Arizona! This is the time of year where we get to brag about our sunshine and fabulous weather. In the summer not so much, but now is when most of us who live here take advantage of our amazing climate and enjoy alfresco dining as much as possible. This is what I had in mind when I planned my Christmas table setting in the garden: I can't think of a better backdrop than amongst our winter lettuce, hearty herbs, and sweet peppers to enjoy some precious time with our family. Although our gathering will be much smaller this year, and with fewer seats at the table, there's no reason it can't be just as special – and I'm determined to make to that way!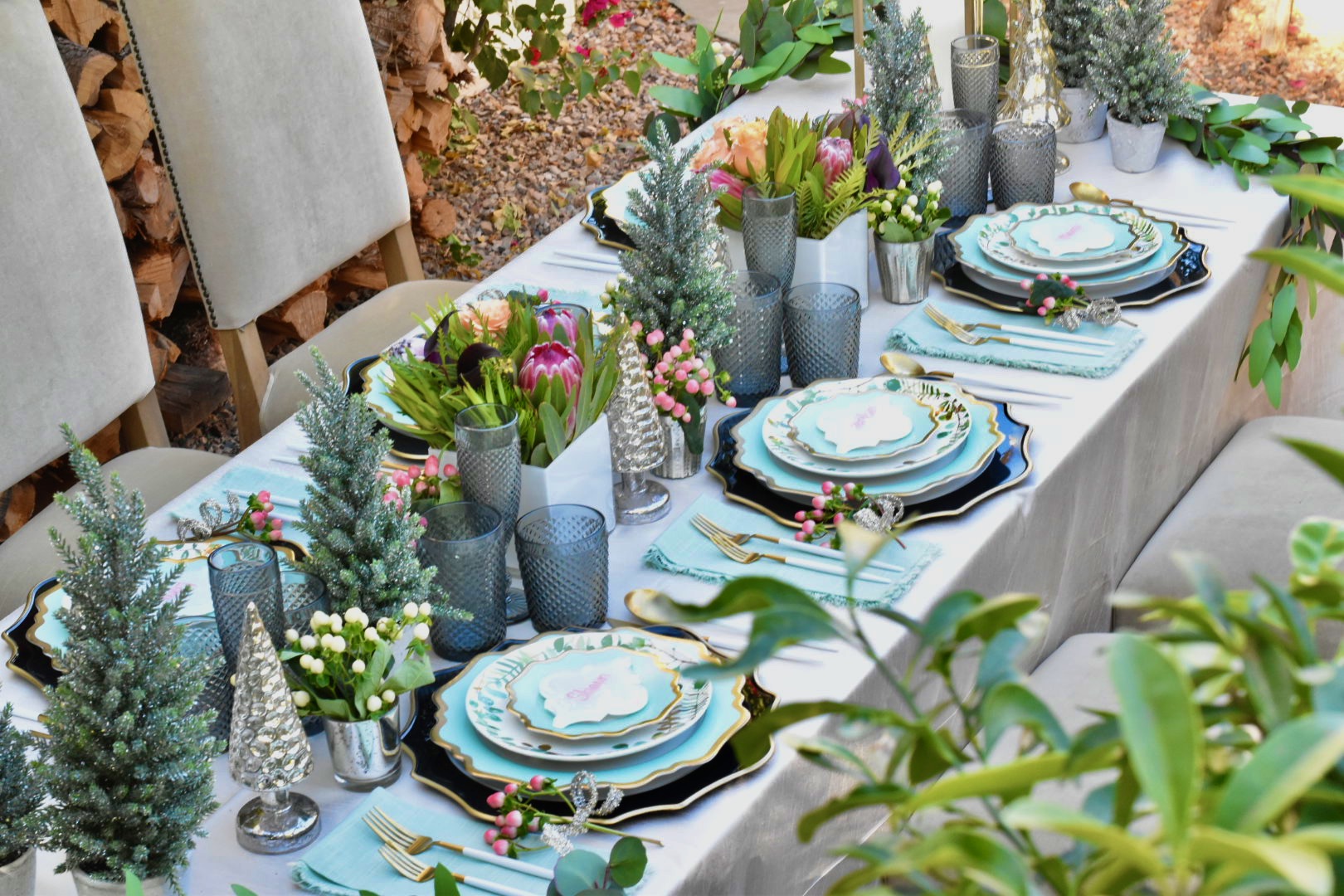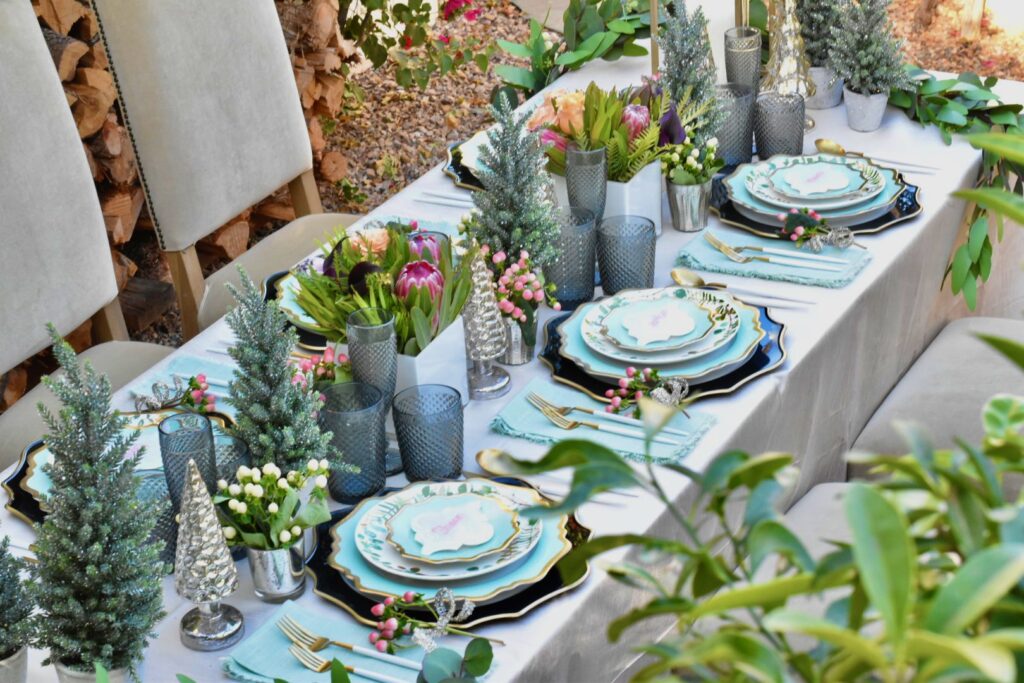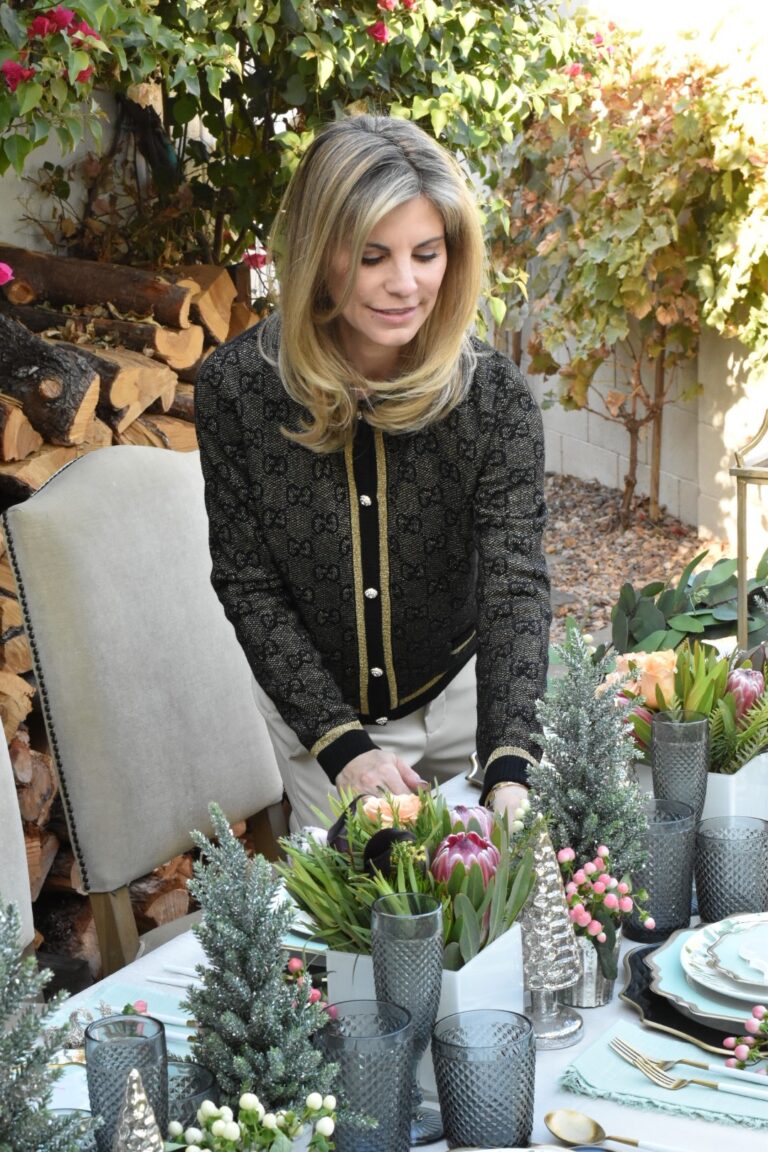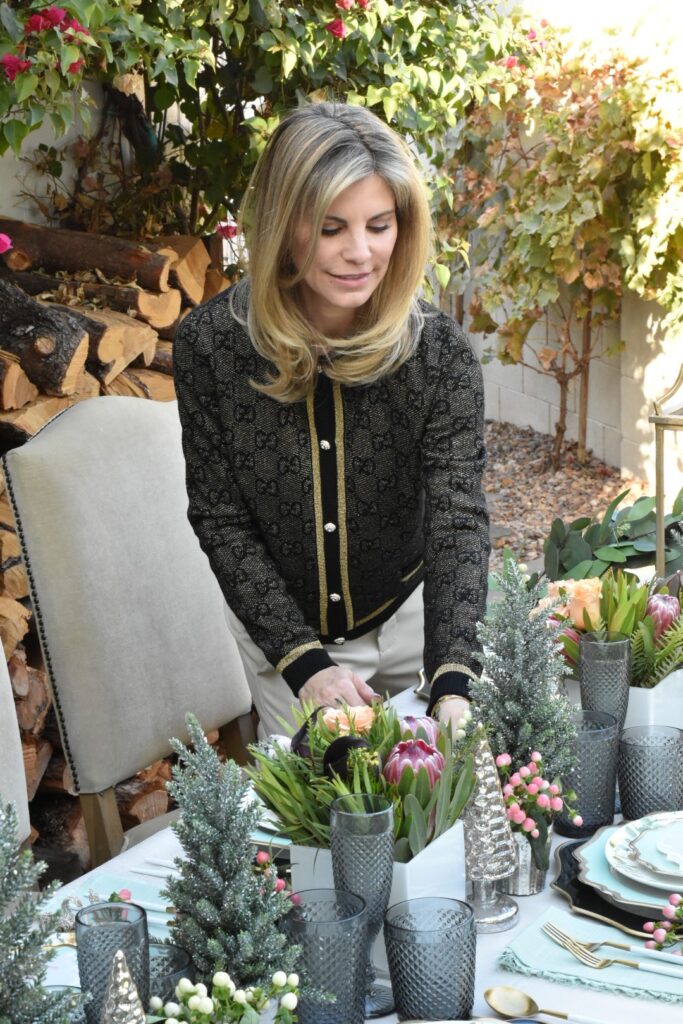 the place setting
I'm a big proponent of using what you already have and just adding in a few small elements to make any table setting special and different. Here, I used my beloved scalloped aqua and gold rimmed porcelain dinner plates (I've had these for 6 years), then put a black scalloped charger plate under it (it's vinyl, by the way!), and a decorative floral salad plate on top. The eucalyptus-themed salad plates were new, and although they were very inexpensive, they became the inspiration for my Christmas table setting.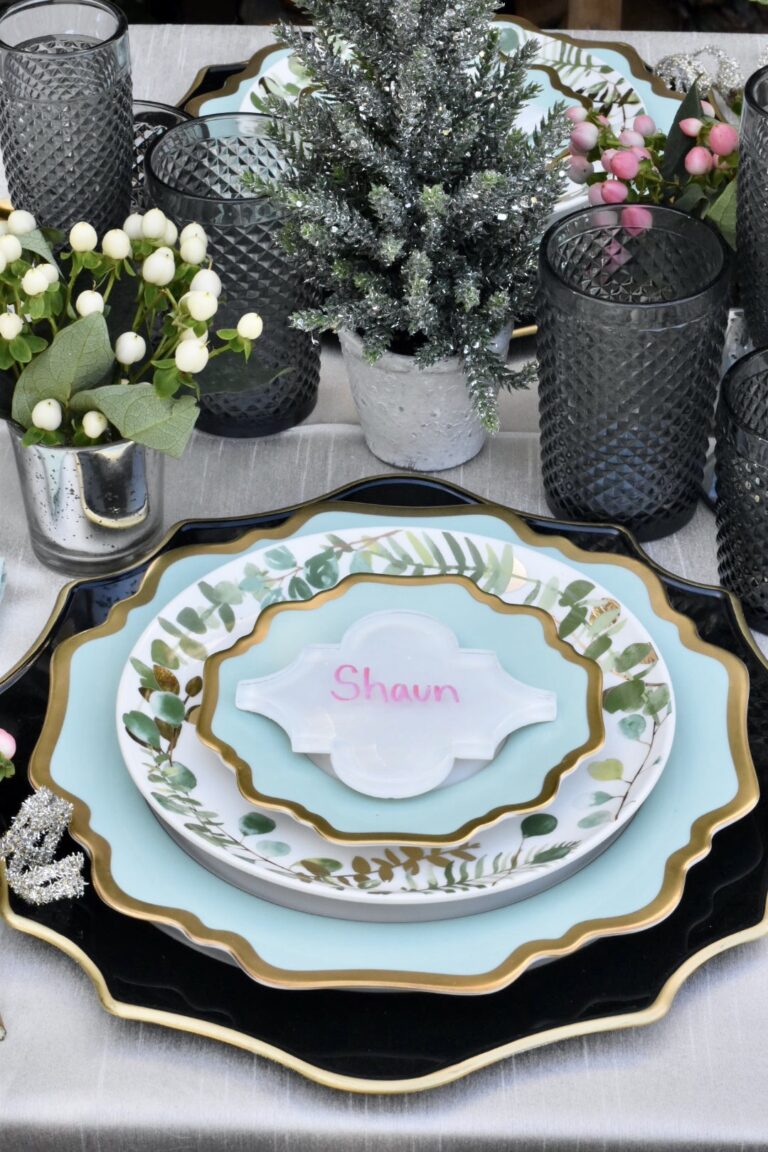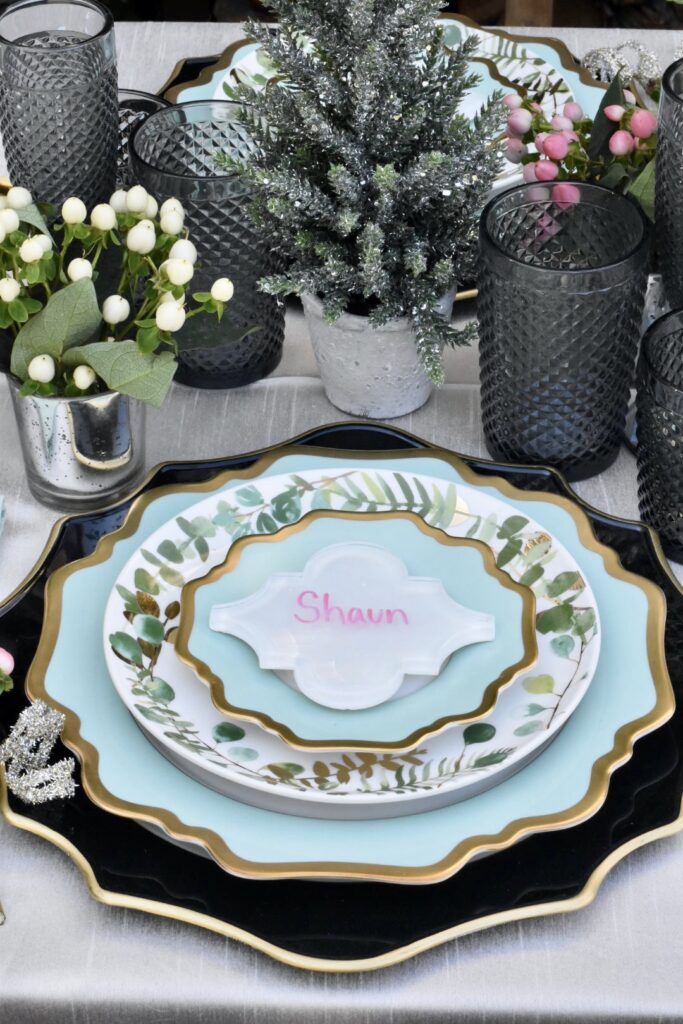 Links to the table top decor here: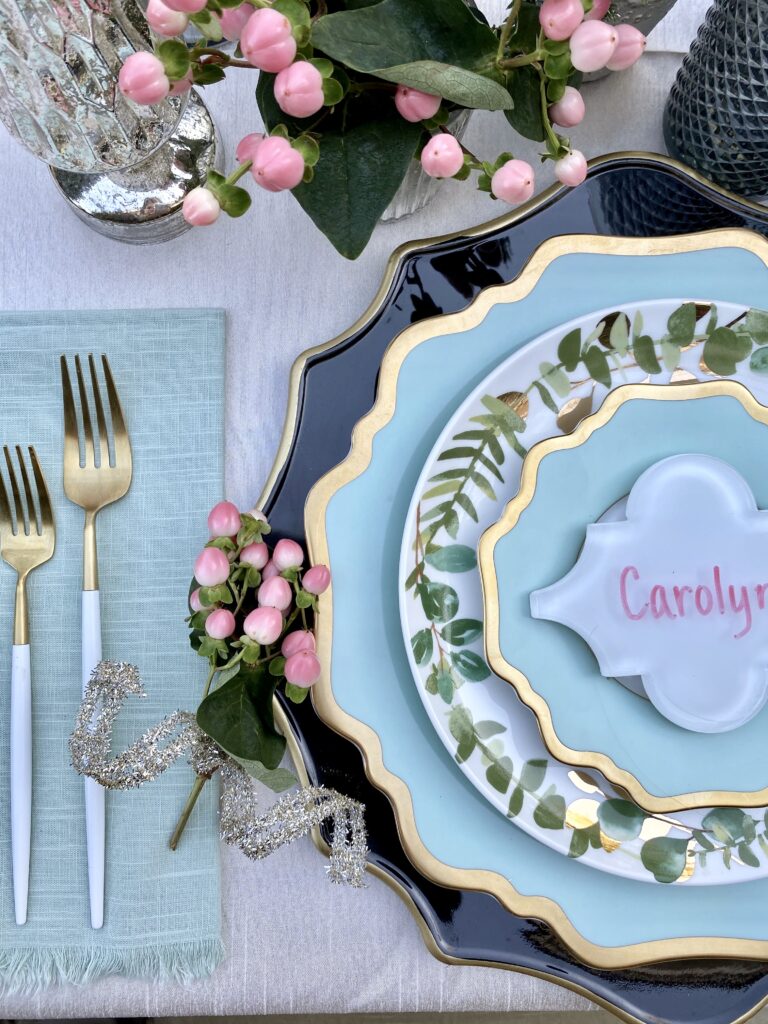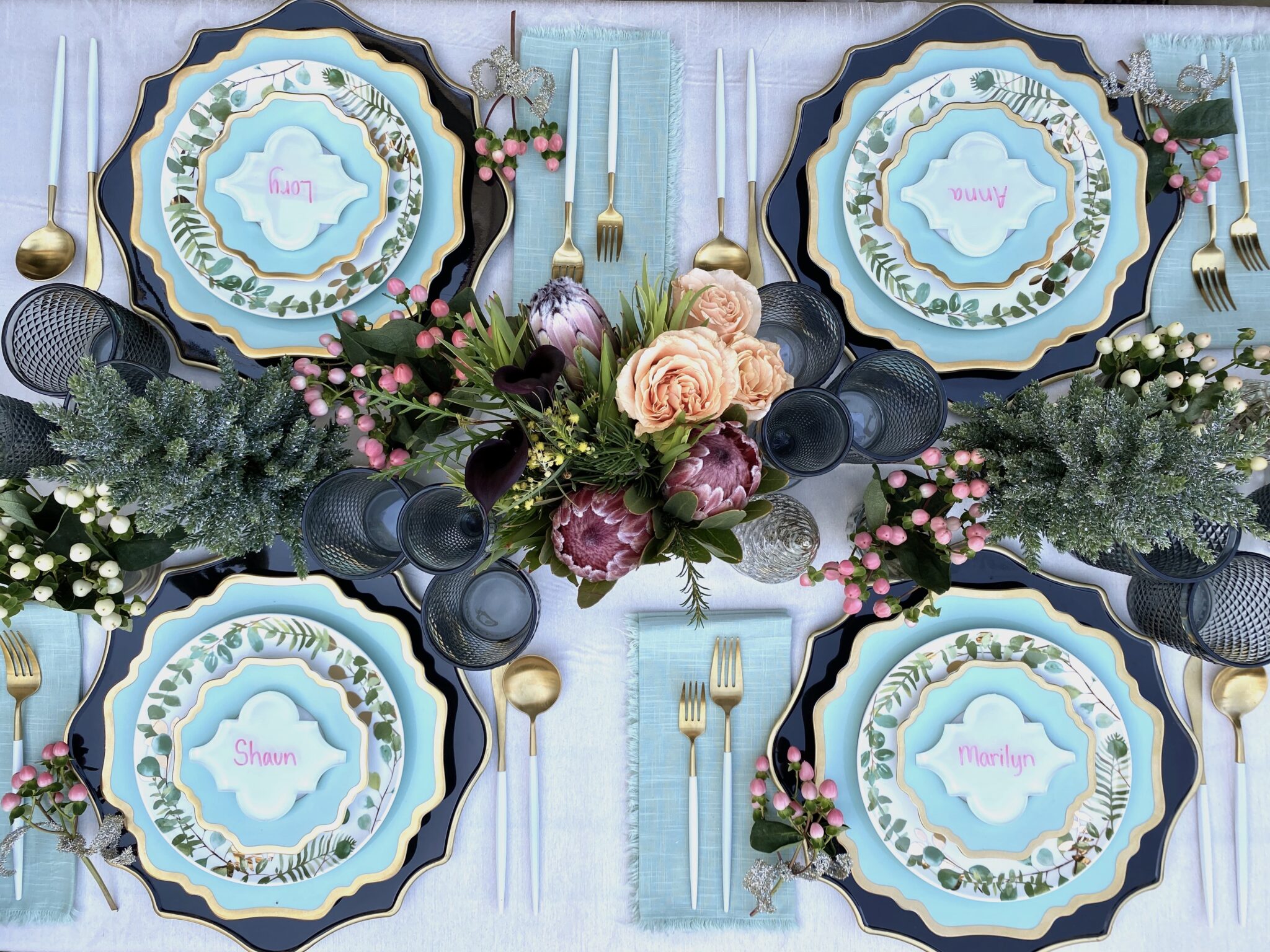 florals & decor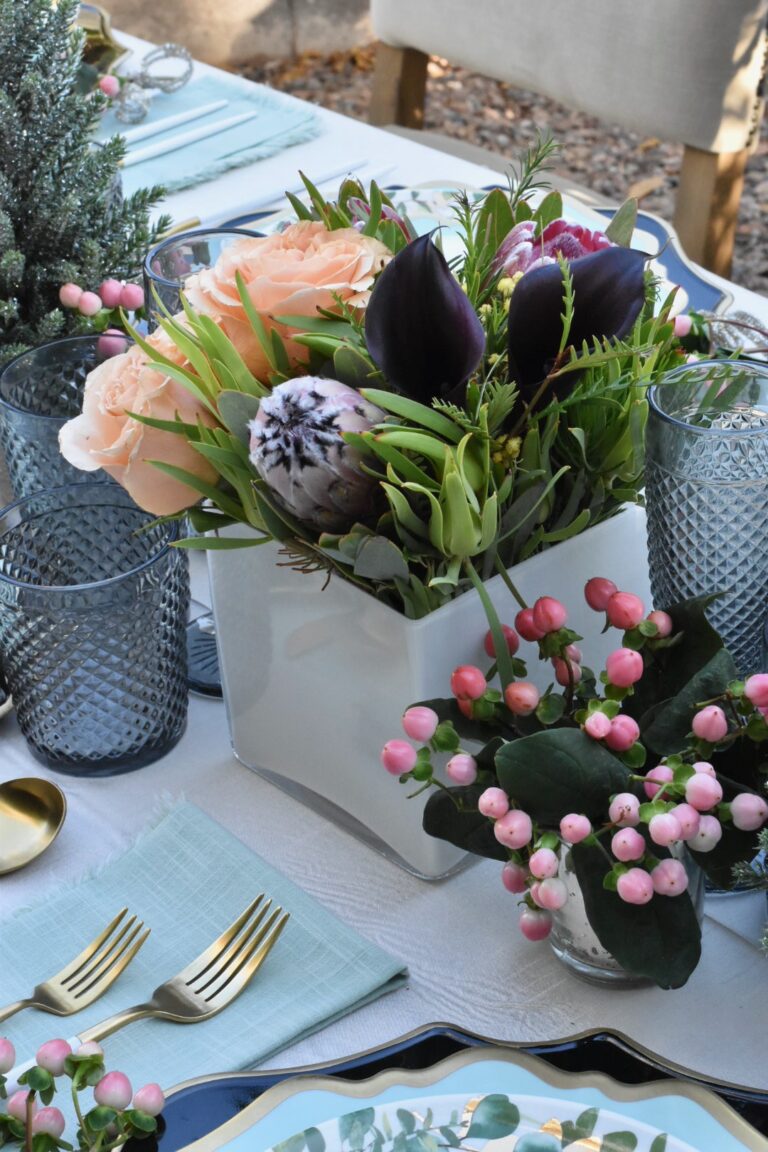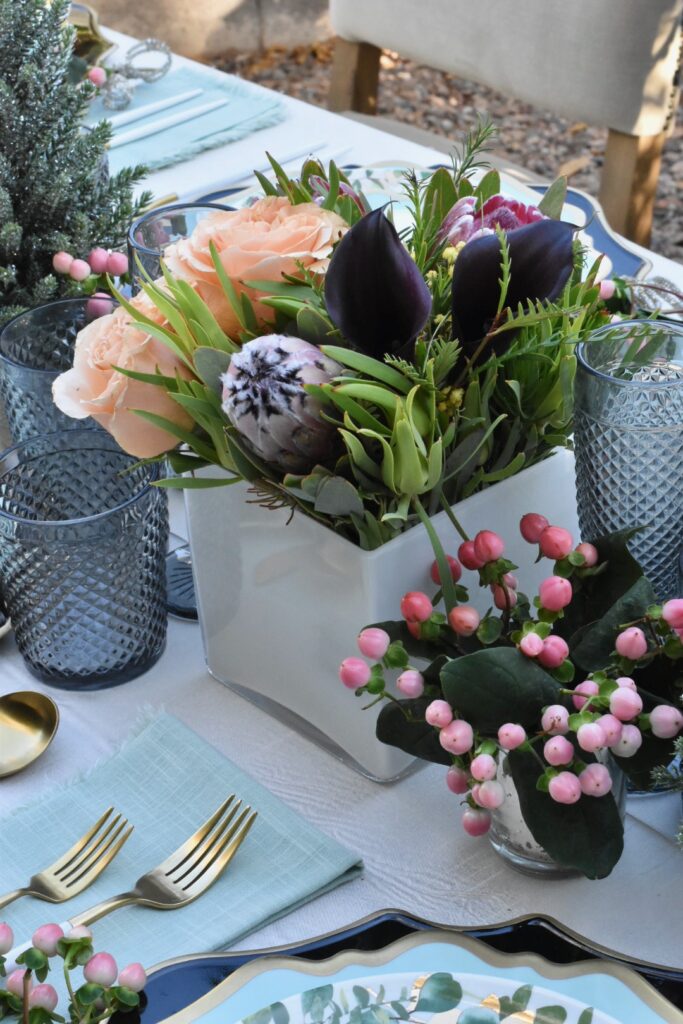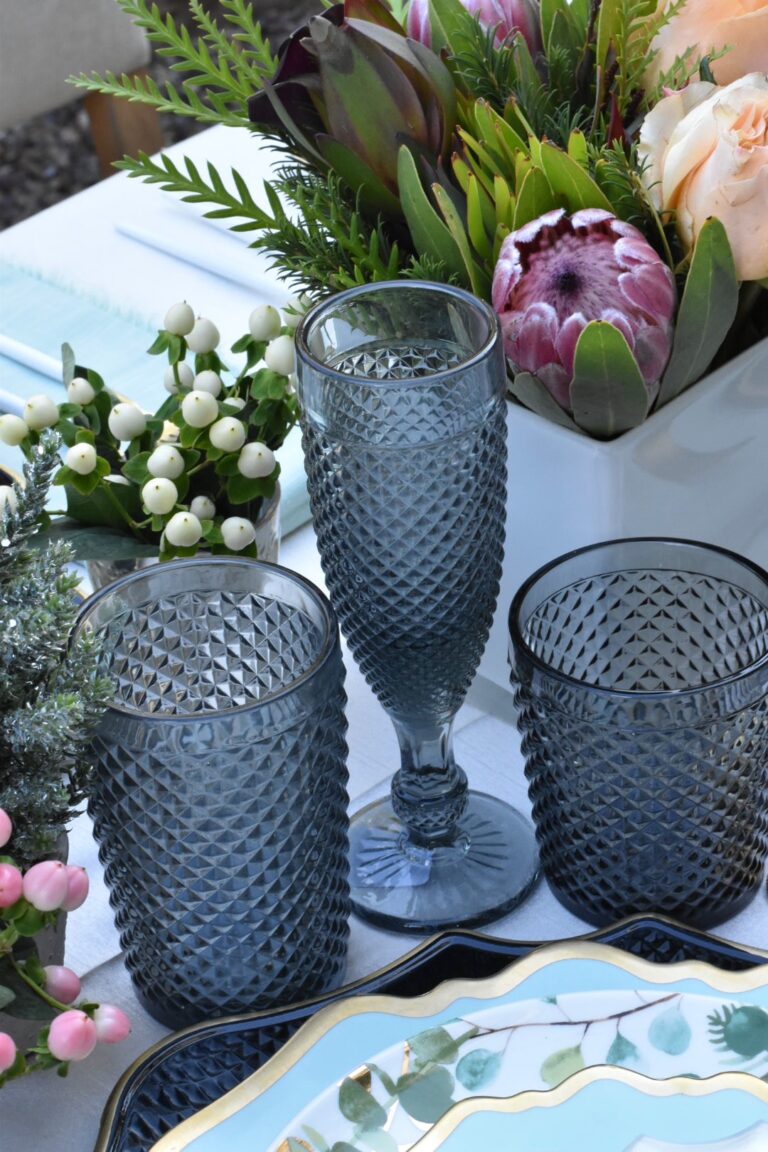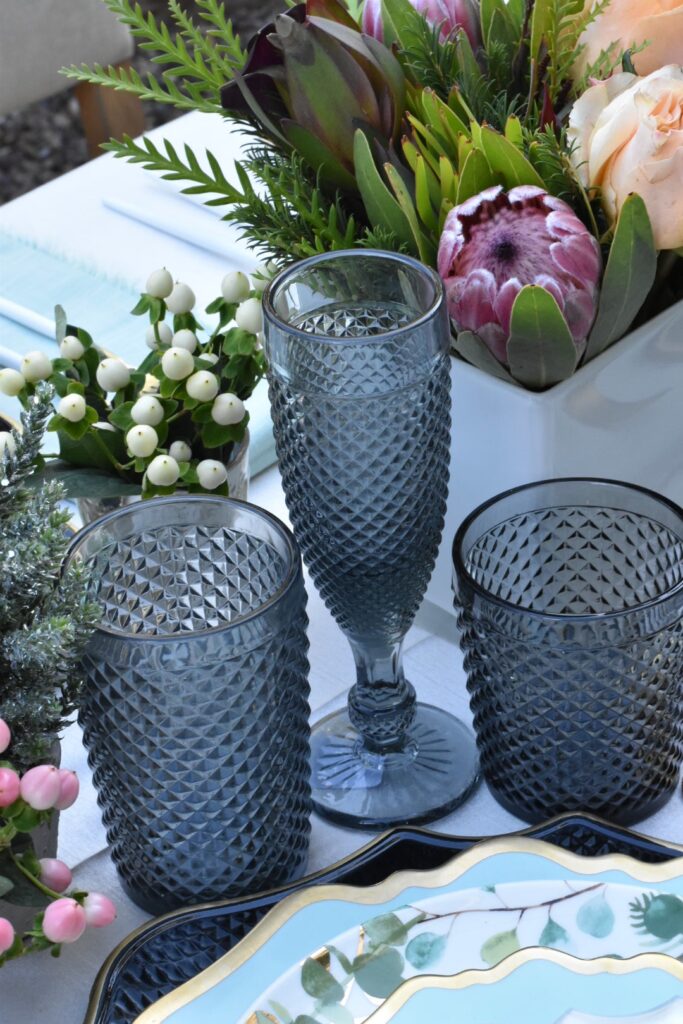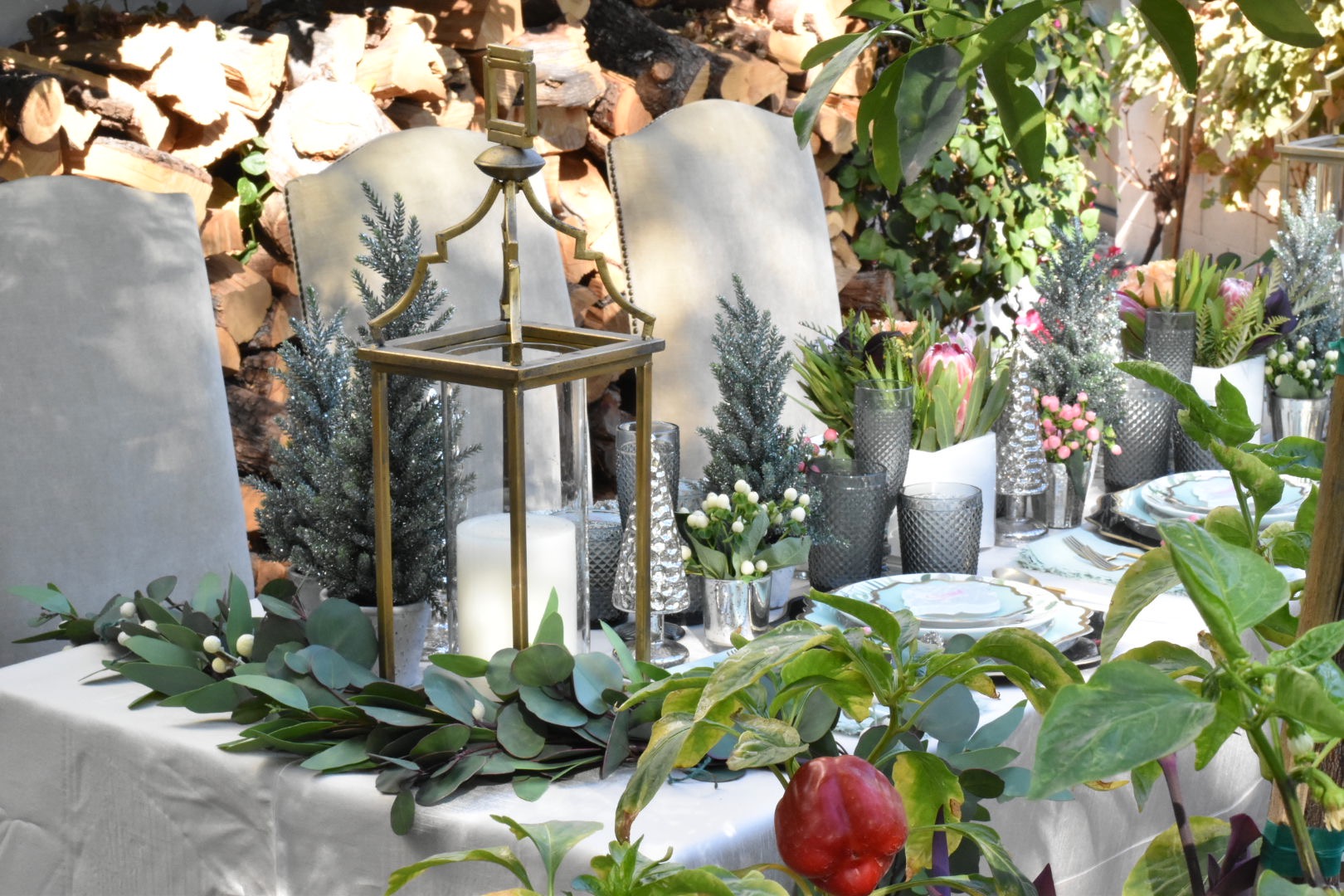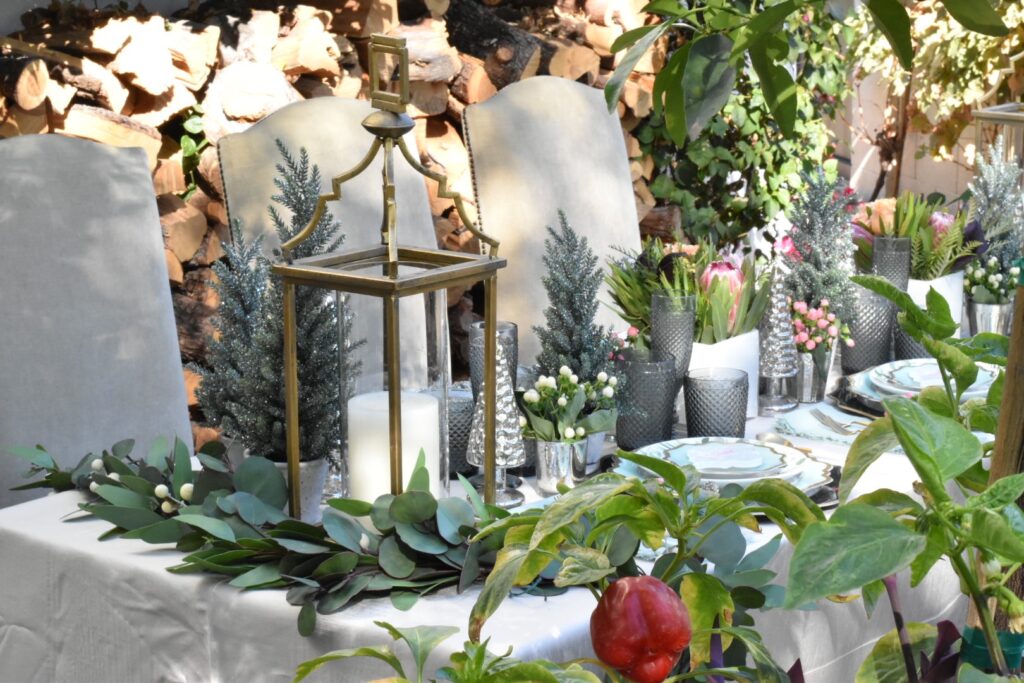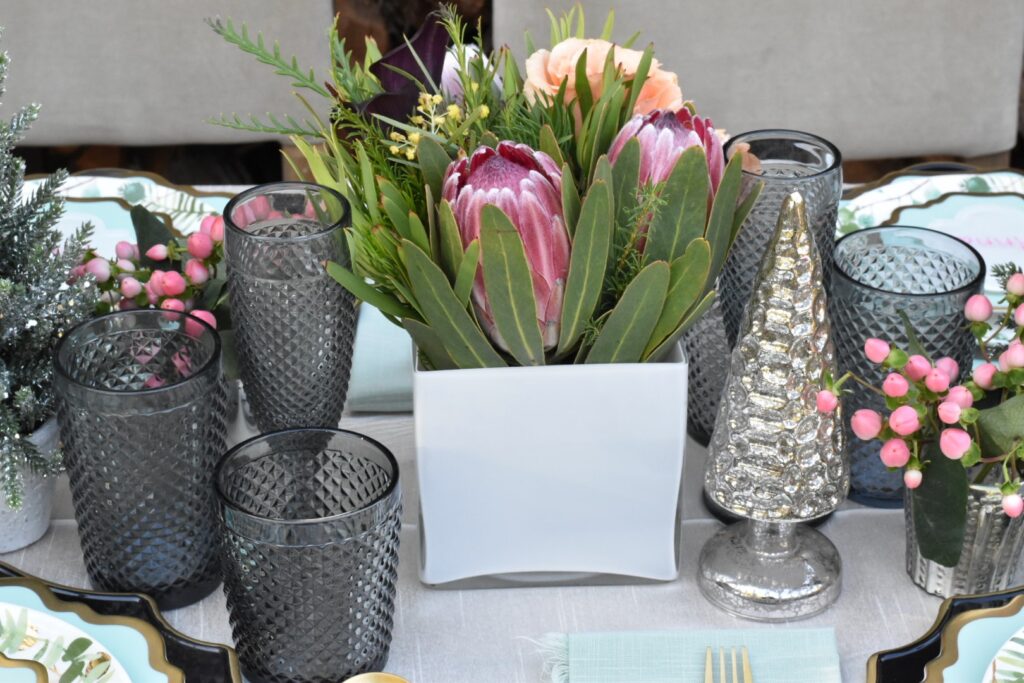 table & linens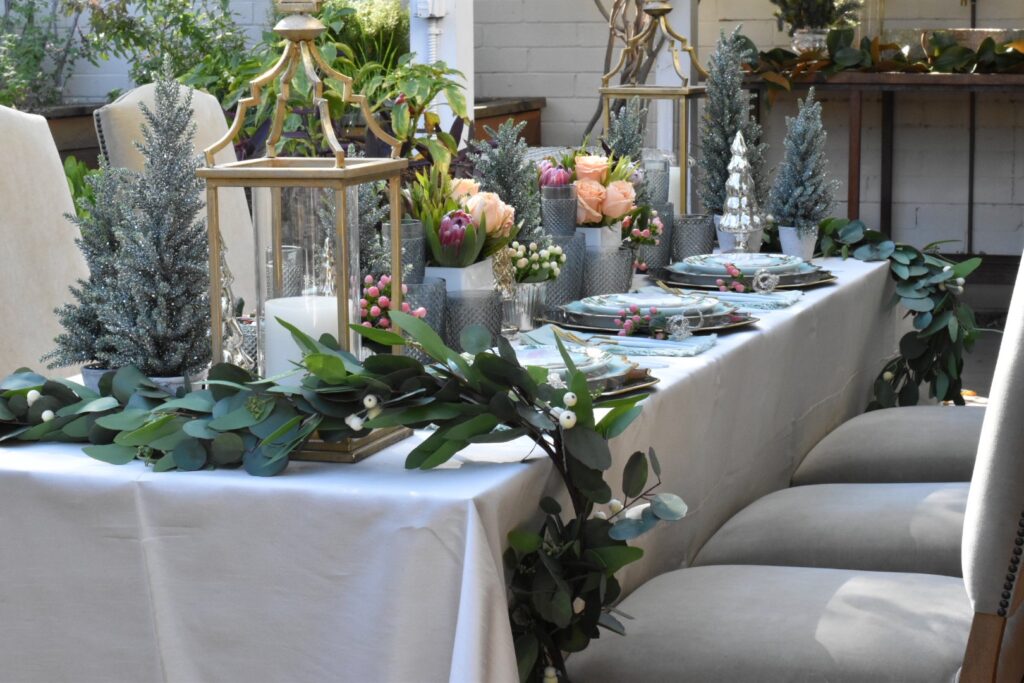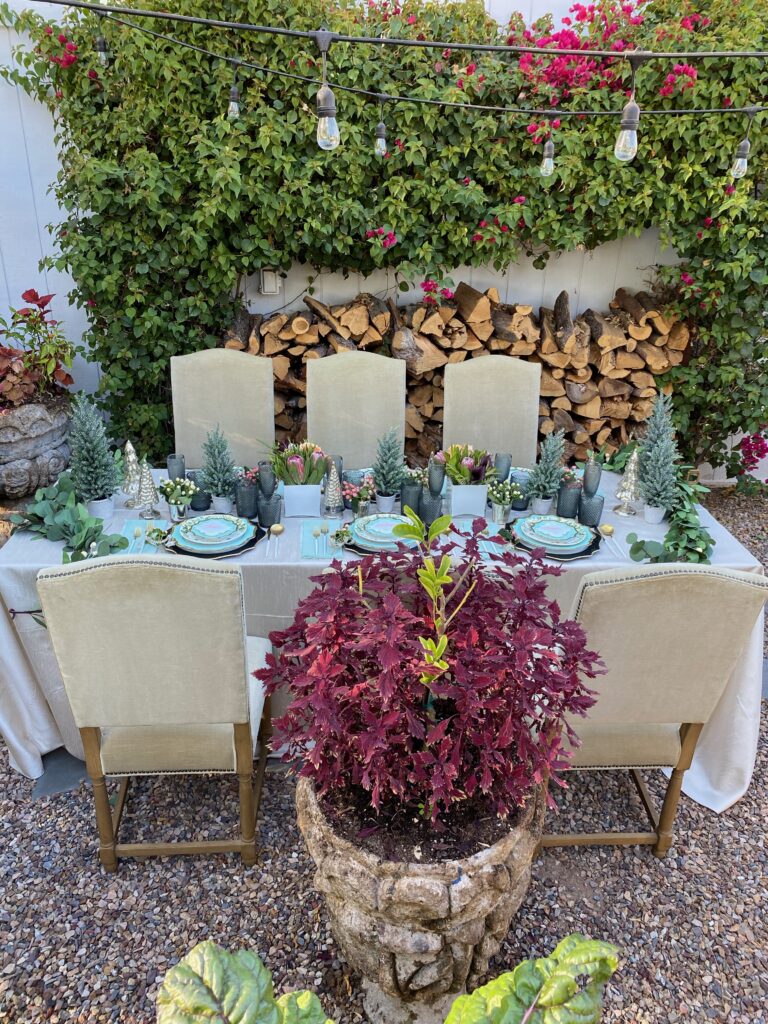 Thanks for visiting! I hope you enjoyed seeing how I am setting my Christmas table this year, and even if it's too cold where you are to dine alfresco, maybe this will give you a little inspiration for your own table and maybe even a little hope for outdoor Spring dining!
To see a few other outdoor Christmas table settings that I have done in the past, check out my posts here:
A Nordic Christmas Celebration
Elegant Italian Holiday Dinner Party