It's that glorious time of year where everyone is cooking, baking and spending more time in the kitchen. I've been wanting to make a fun, festive appetizer for my family that we can all enjoy this holiday season, so I created this Puff Pastry Tree with Easy Roasted Red Pepper Dip. This recipe uses frozen pastry sheets to form the shape of a Christmas tree (the flaky branches then get twisted off for dipping!) and elevates it by using deliciously sweet and earthy roasted red peppers in quick, creamy dip. For this recipe, I've teamed up with my friends at Mezzetta, a fourth generation brand that brings high-quality flavors of the Meditteranean to the table, where food is central to the family experience. You can find the recipe for the tree and dip below!
Jump to Recipe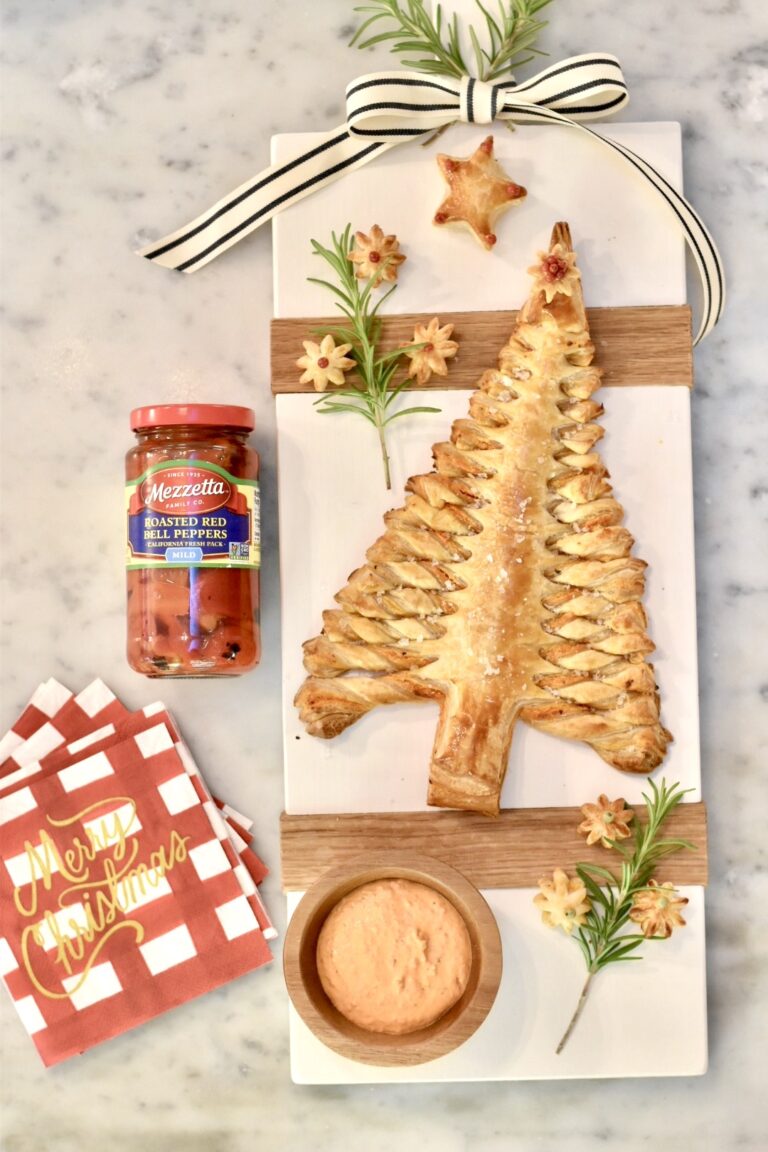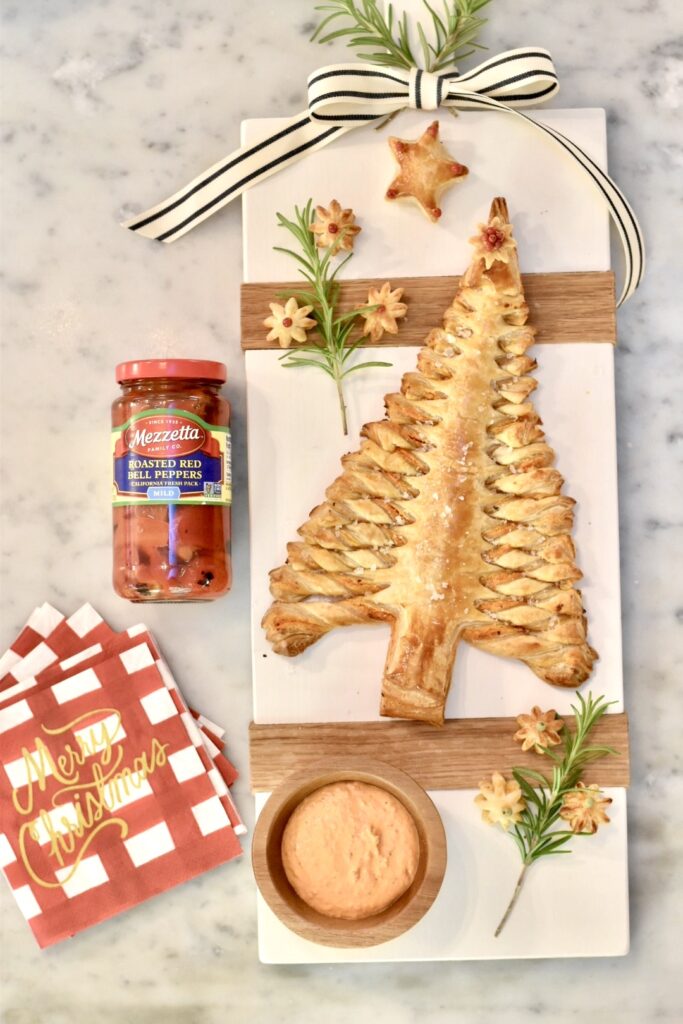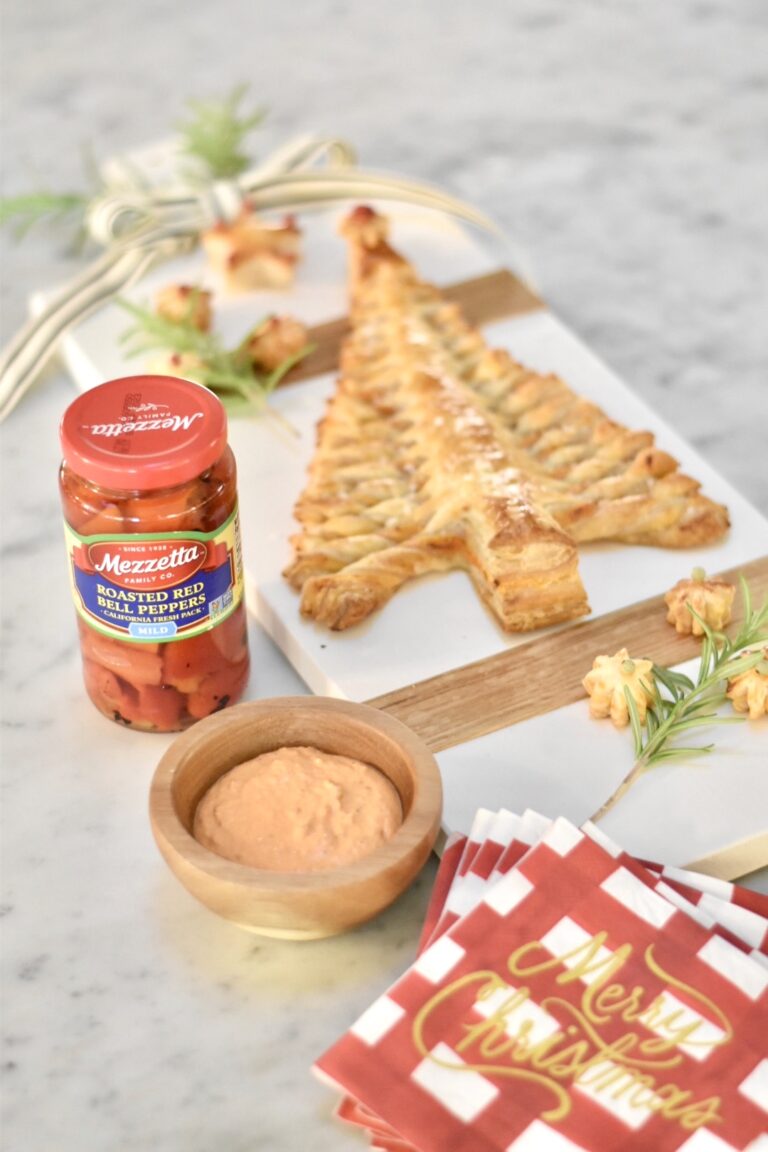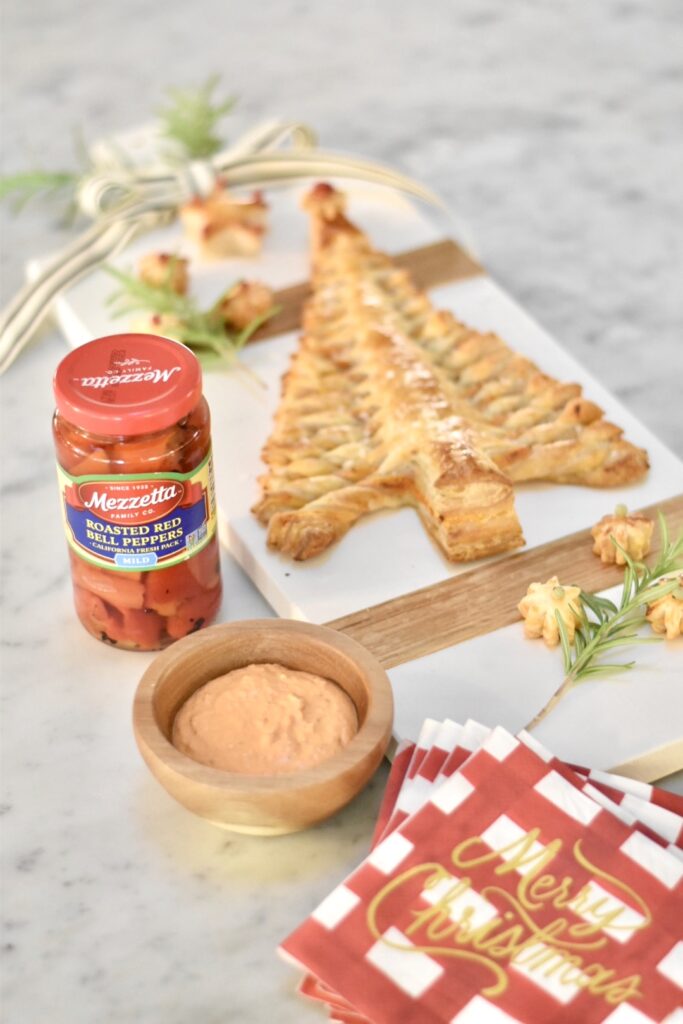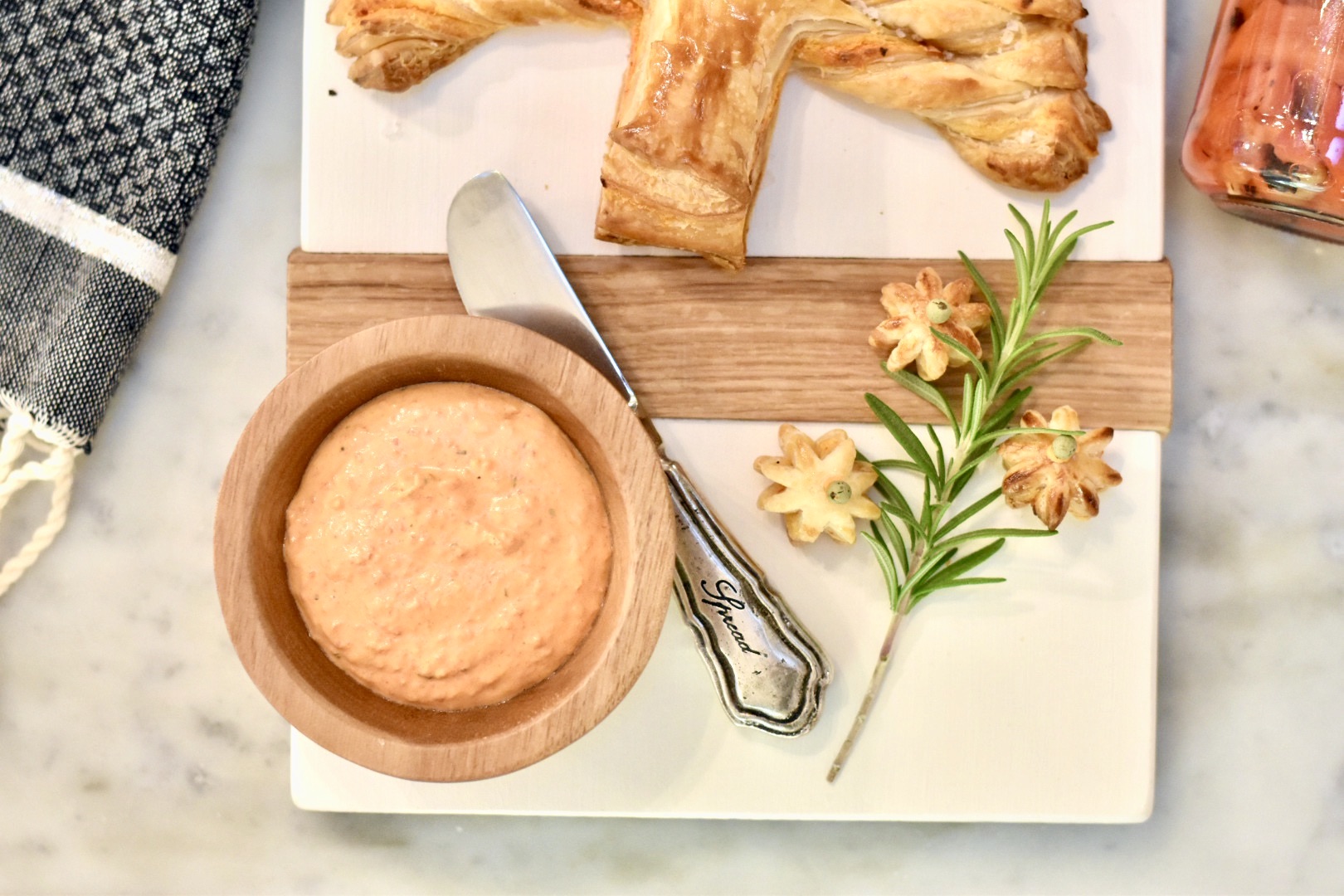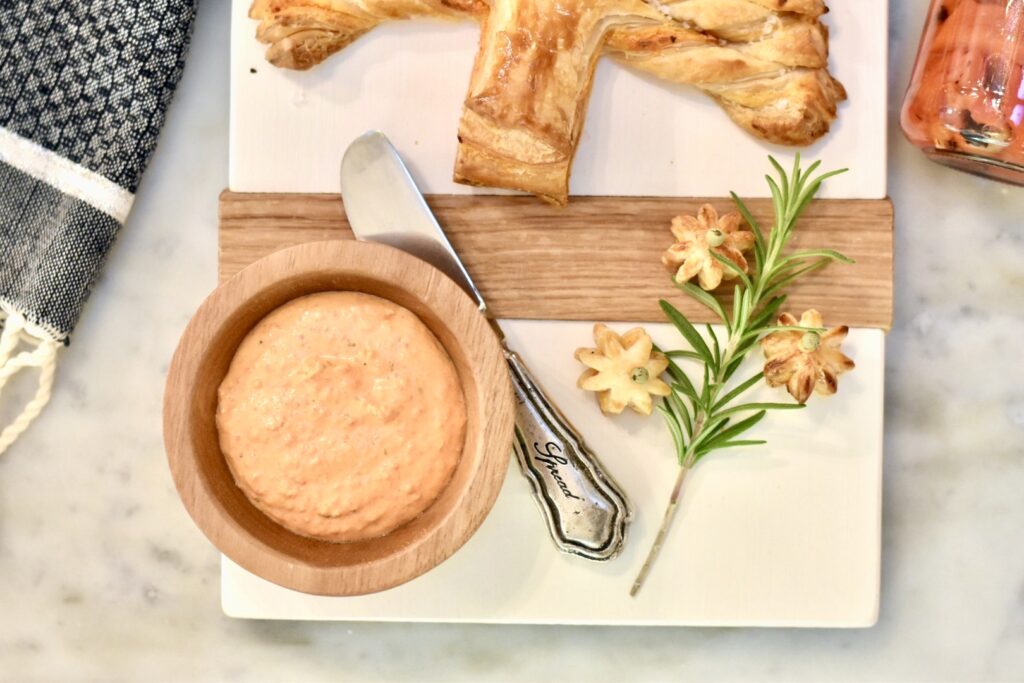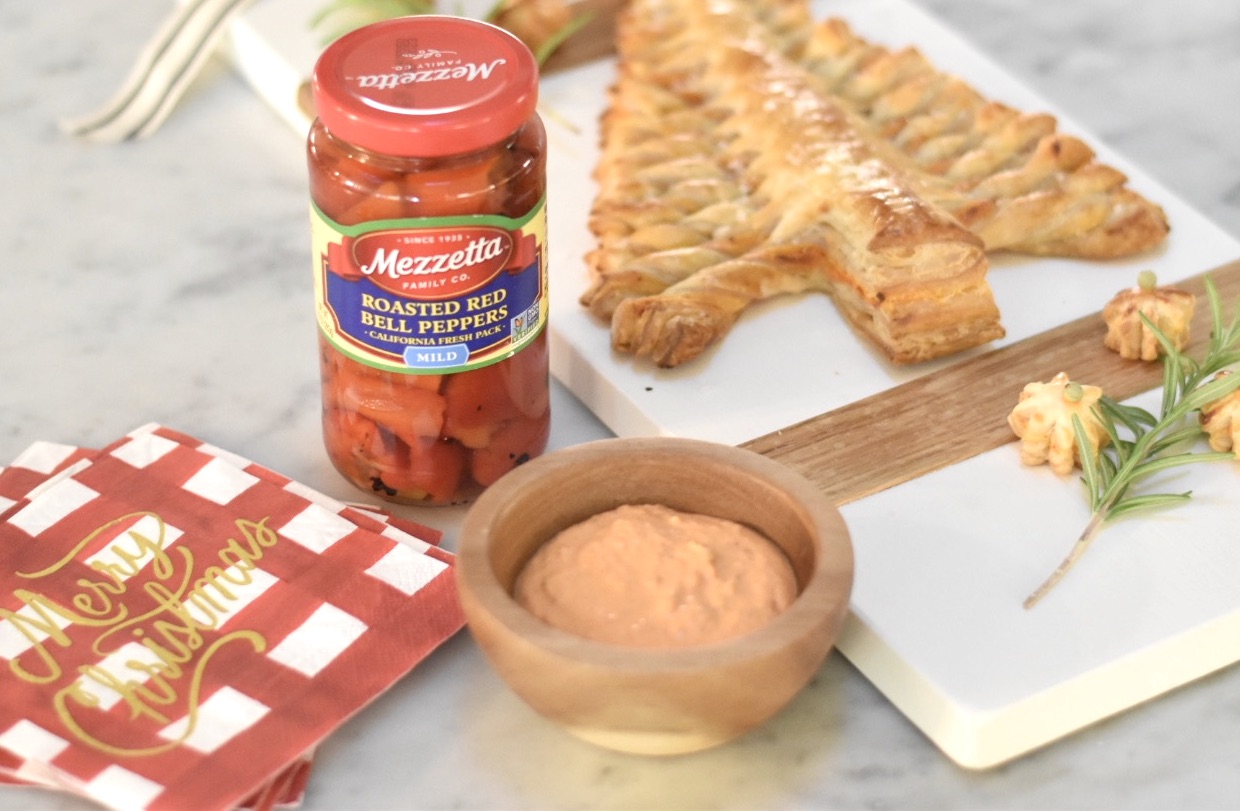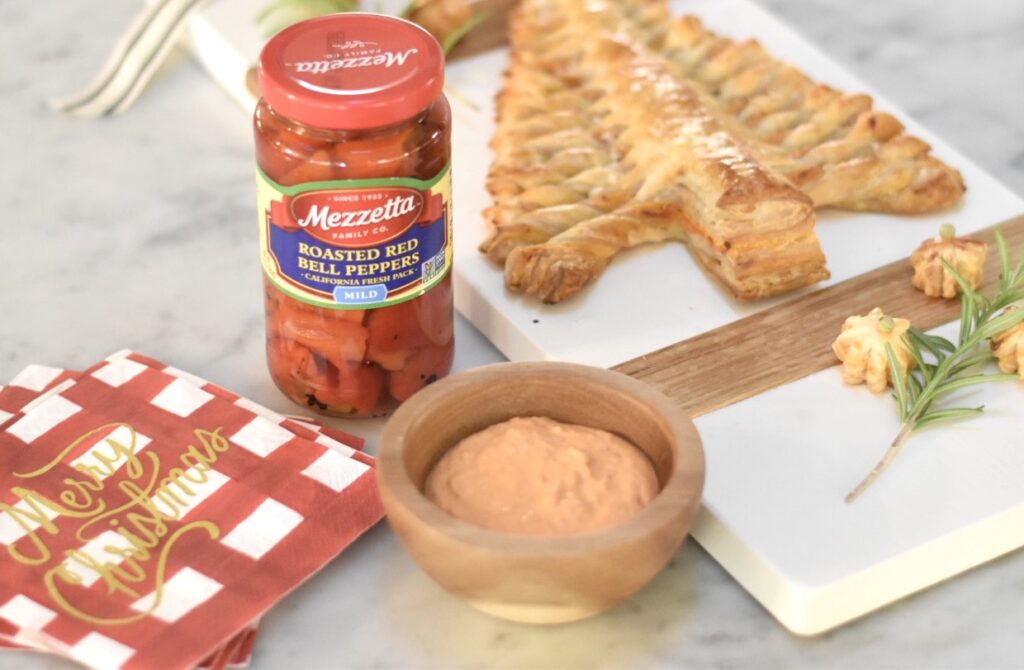 Pull-Apart Puff Pastry Tree with Roasted Red Pepper Dip
A fun and festive holiday appetizer that's great for the family – have the kids help with the "twisting" of the branches.
Ingredients
2

sheets

puff pastry, thawed

1

cup

roasted red pepper dip

(see recipe below)

1

egg, beaten

1

tsp

sea salt flakes
For Garnish:
1

tbsp

whole green peppercorns

1

tbsp

whole pink peppercorns

3-4

sprigs

rosemary
For Roasted Red Pepper Dip:
1

cup

Mezzetta Roasted Red Bell Peppers

8

oz

cream cheese, room temperature

1/2

tsp

dijon mustard

1

tsp

lemon juice

1

clove

minced garlic

1/4

tsp

salt

1/4

tsp

pepper

1/2

tsp

dried basil
Instructions
Preheat oven to 375 degrees

Unfold one sheet of puff pastry onto a sheet of parchment paper. Spread a few tablespoons of the roasted red pepper dip in a thin layer over the entire sheet. Reserve the rest for dipping.

Unfold the second puff pastry sheet onto another sheet of parchment paper. Measure out a tree shape with a ruler, leaving room for the trunk, and cut with pizza cutter or knife. Keep the extra pastry.

Combine both pastry sheets – carefully lift the cut pastry tree from the parchment paper and place on top of the whole, uncut pastry sheet with the roasted red pepper spread.

Trace the tree shape with pizza cutter to cut the pastry sheet below it.

Using a ruler, cut slits into each side of the tree forming branches, about 1/2"-1" inch apart, making sure to not cut thru the center trunk. Leave some room at the top of the tree.

Lift up each branch and twist, pinching the ends flat.

With the extra pastry, make star or snowflake shapes with a cookie cutter.

Carefully lift parchment paper and place tree and extra shapes onto baking sheet.

Brush lightly with the beaten egg.

Sprinkle lightly with sea salt flakes.

Bake for 20-30 minutes or until golden and flaky.

Decorate ends of branches, stars and snowflakes with green and pink peppercorns. Use rosemary sprigs for garnish.
For Roasted Red Pepper Dip:
Pour all ingredients into a food processor or blender

Blend until all ingredients are incorporated, scraping down sides, about a minute total.
Notes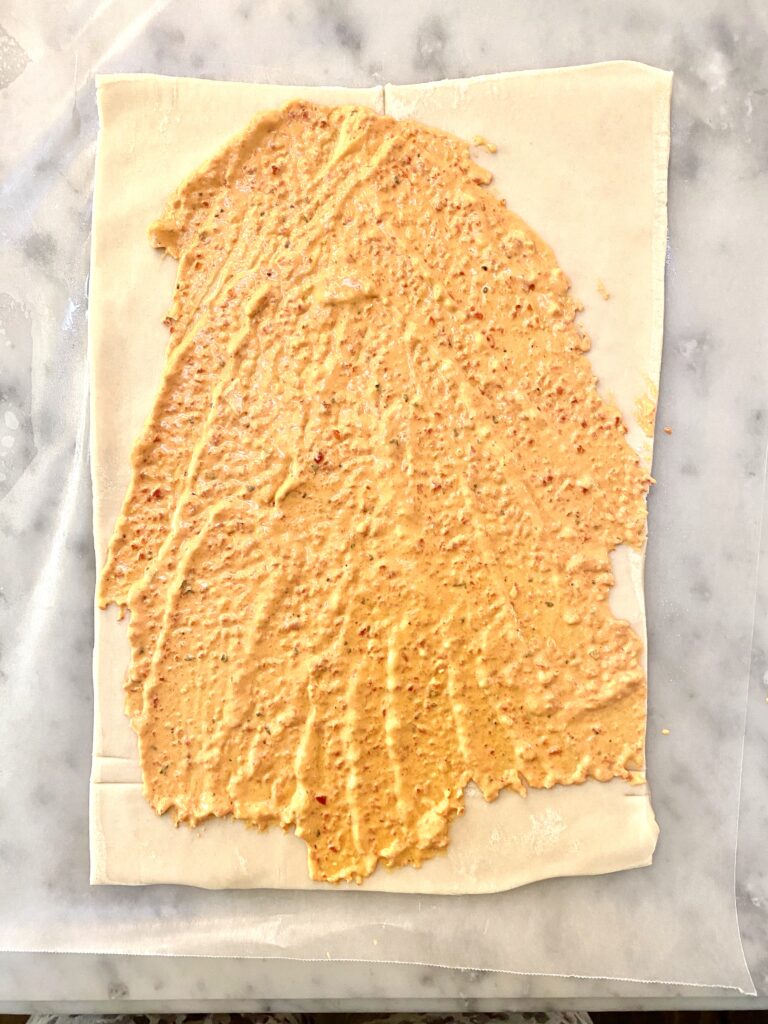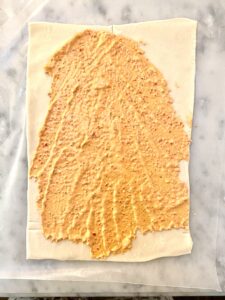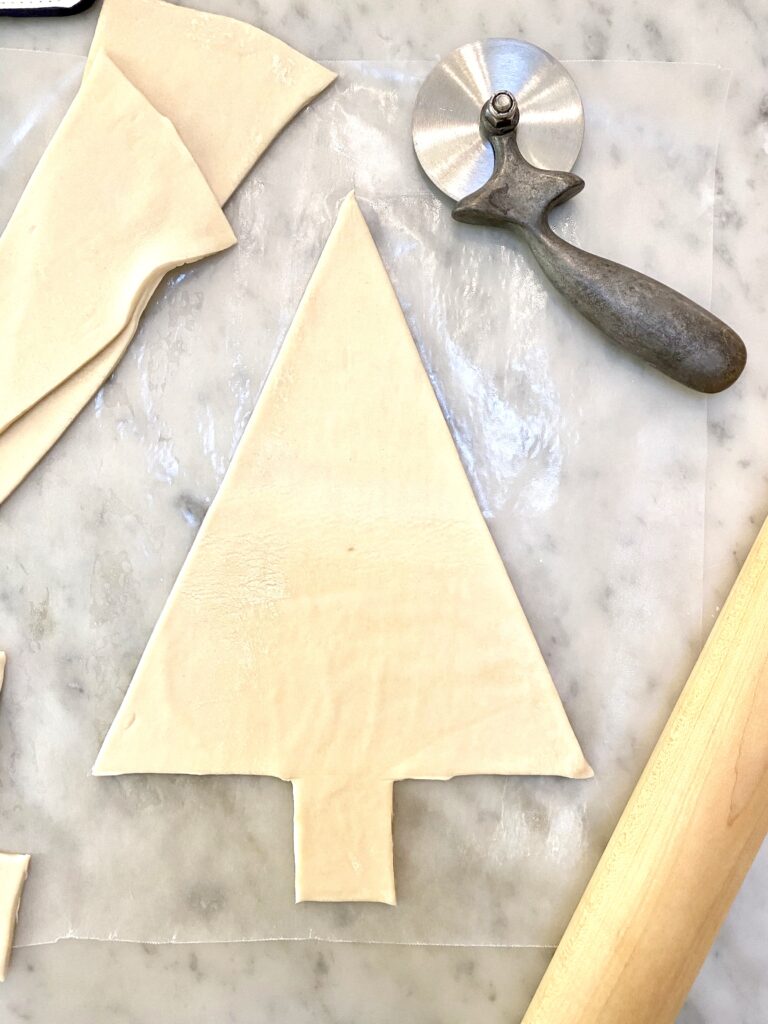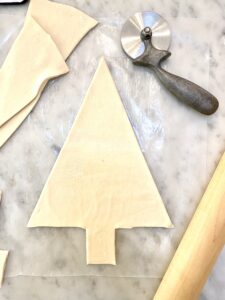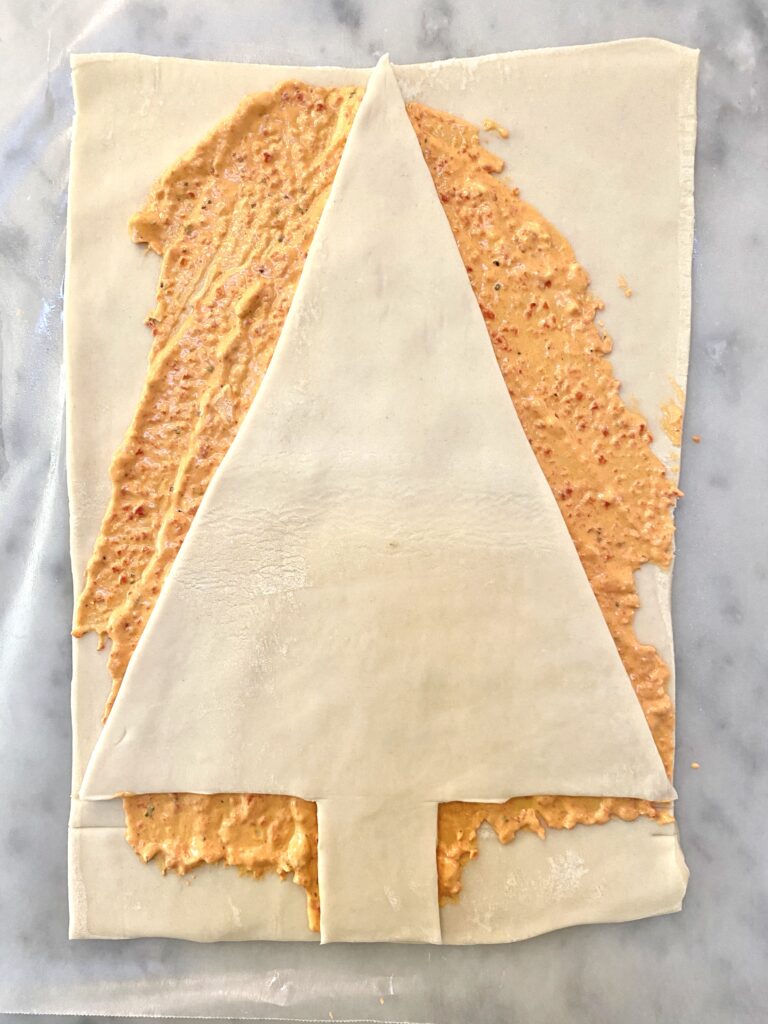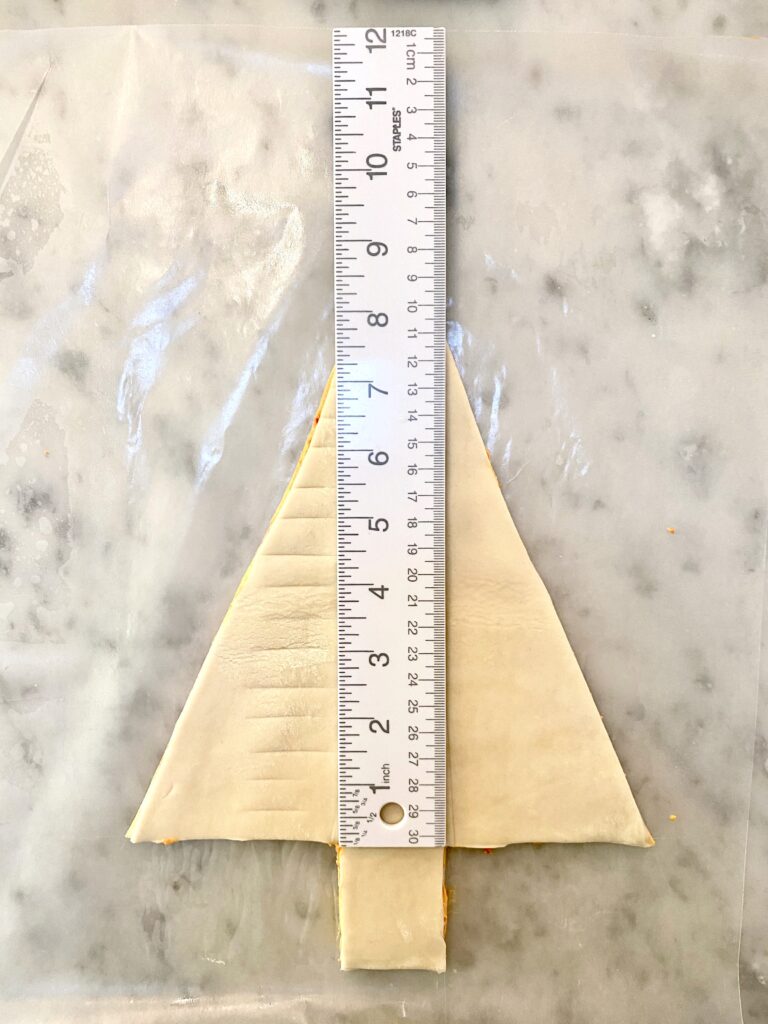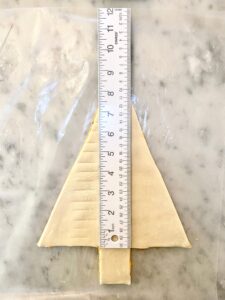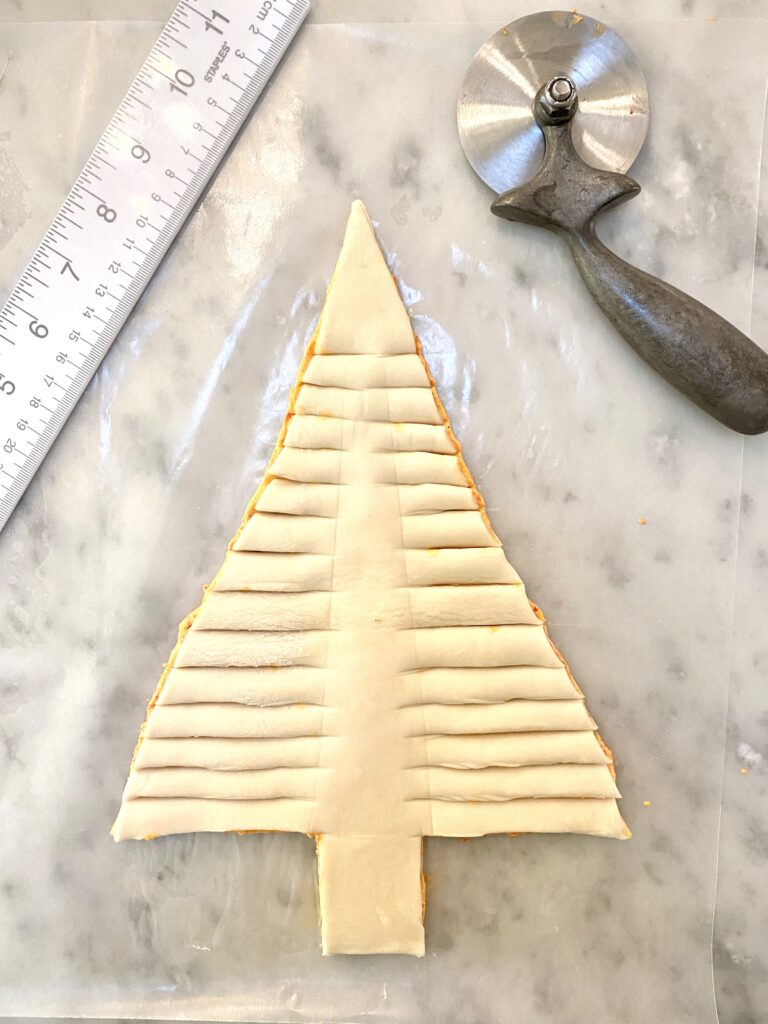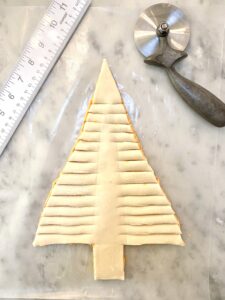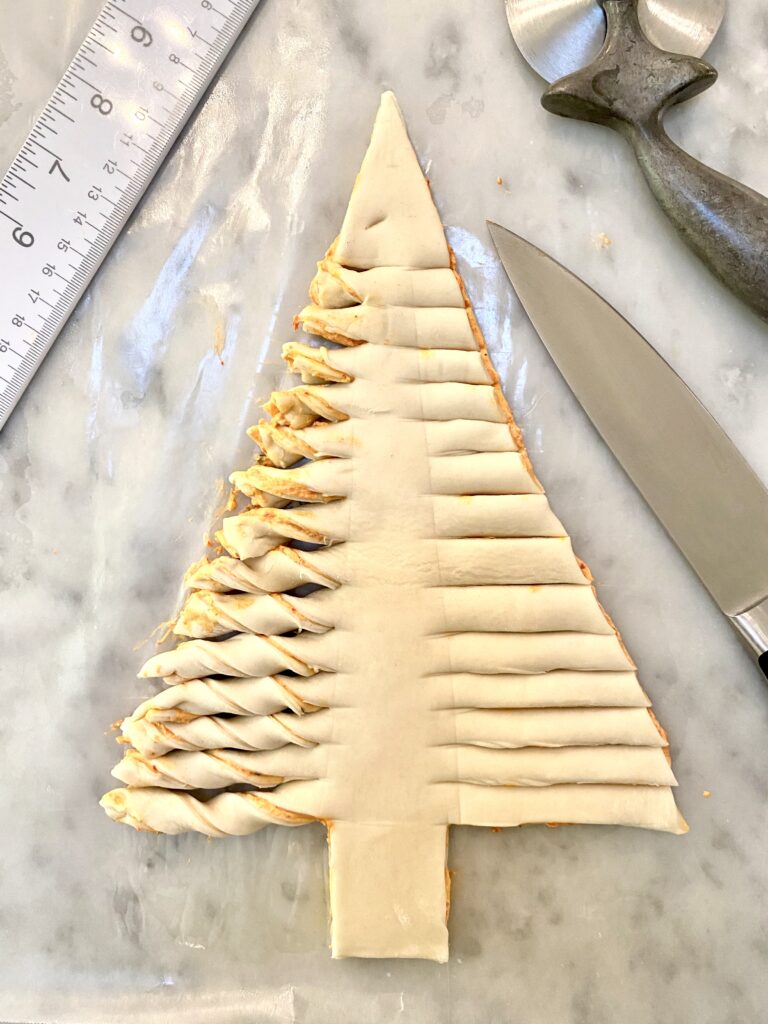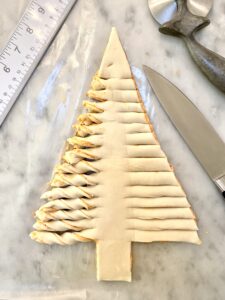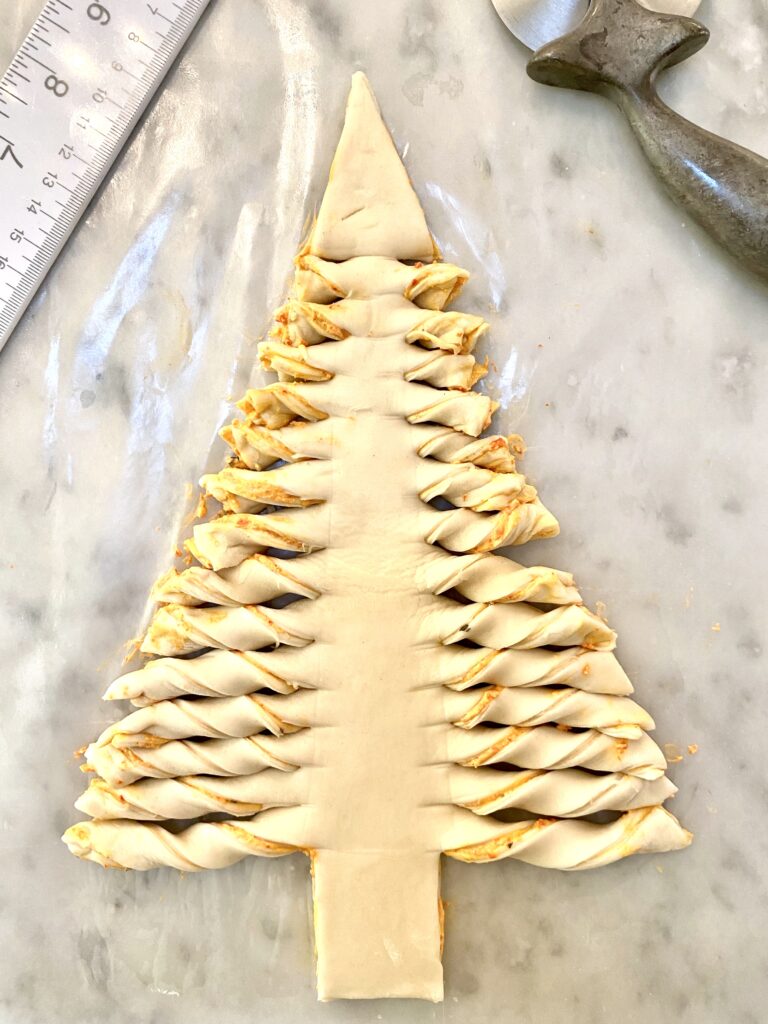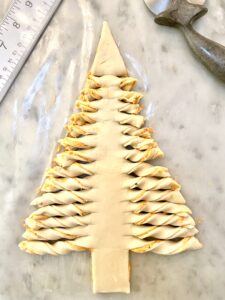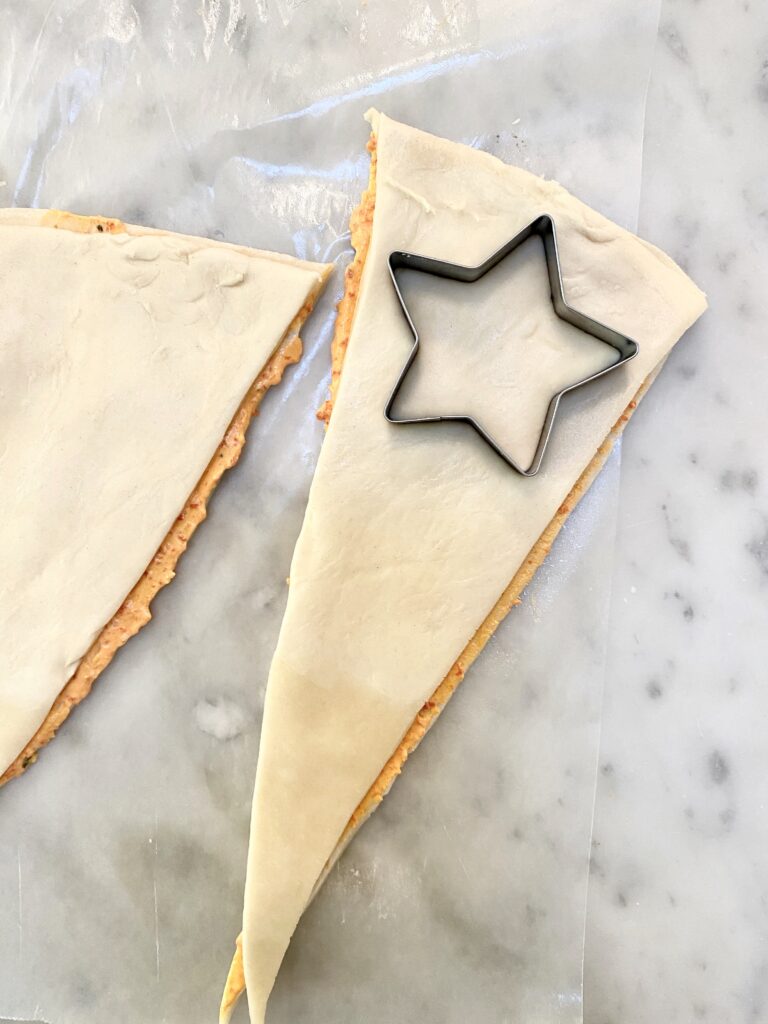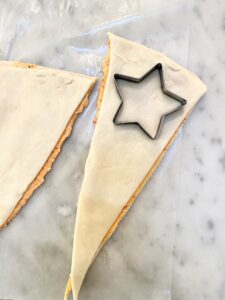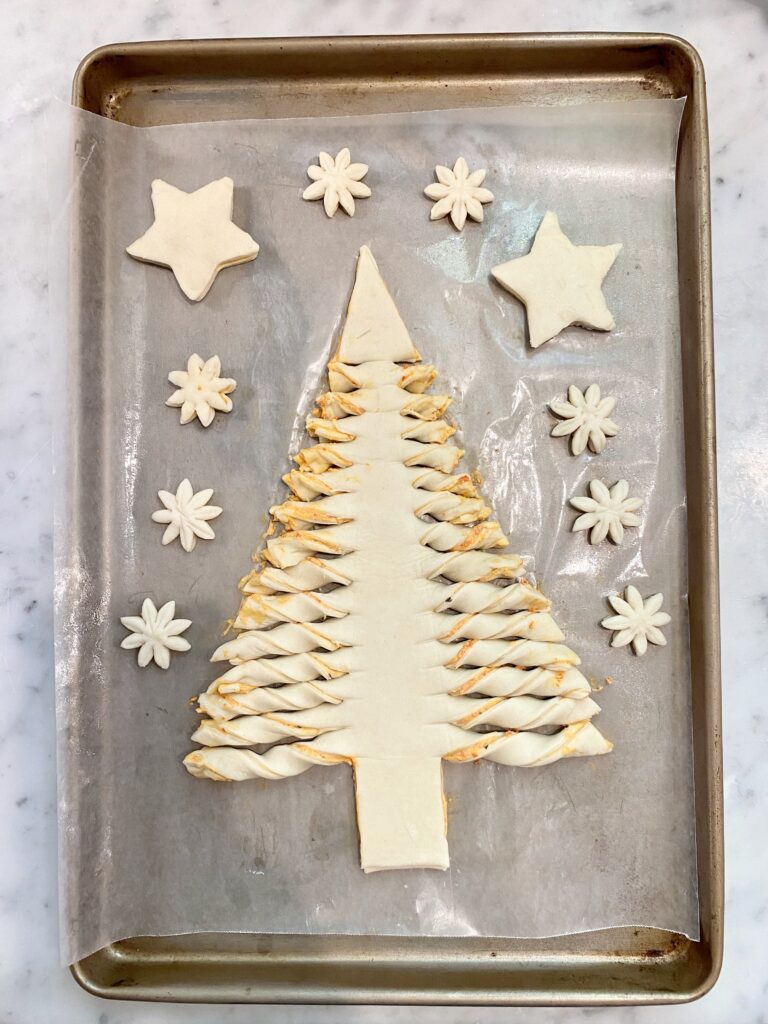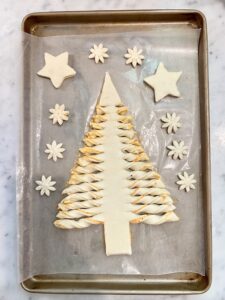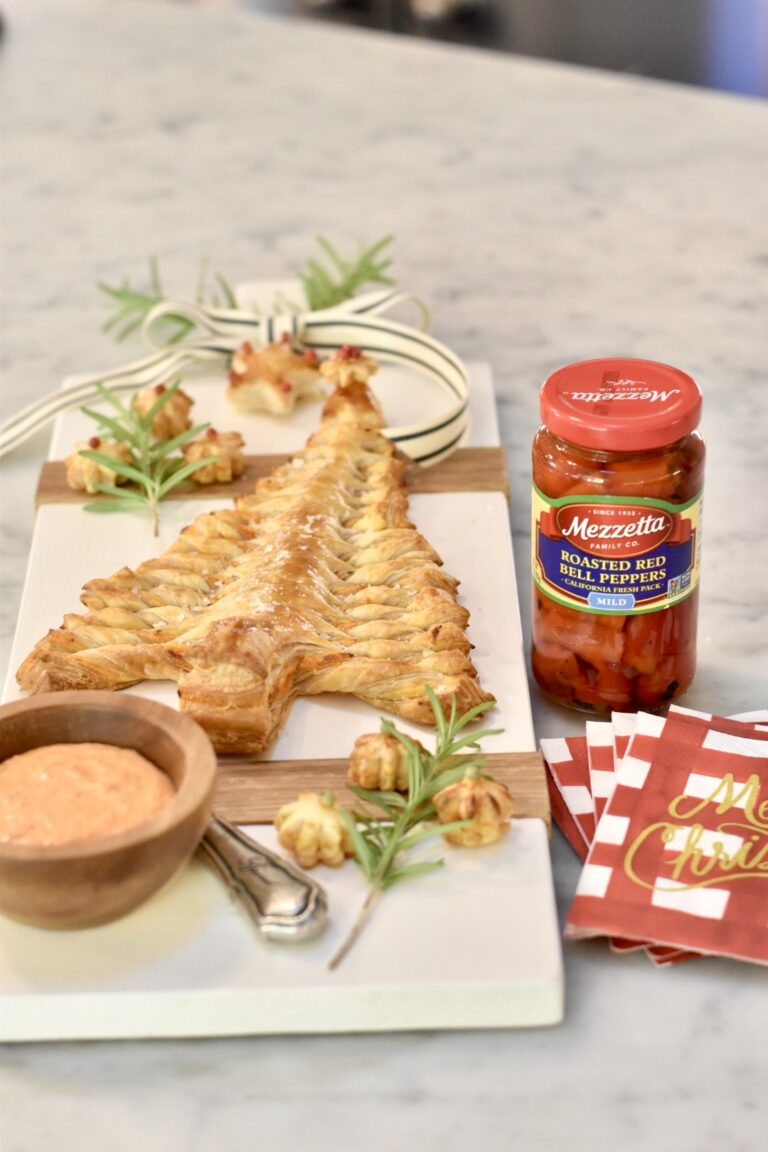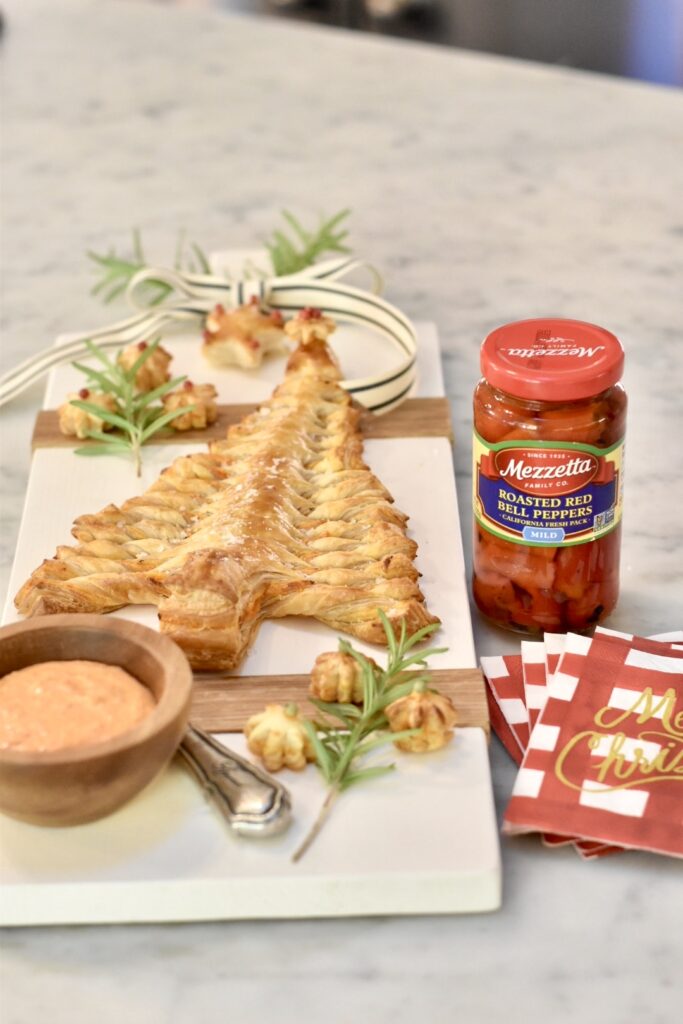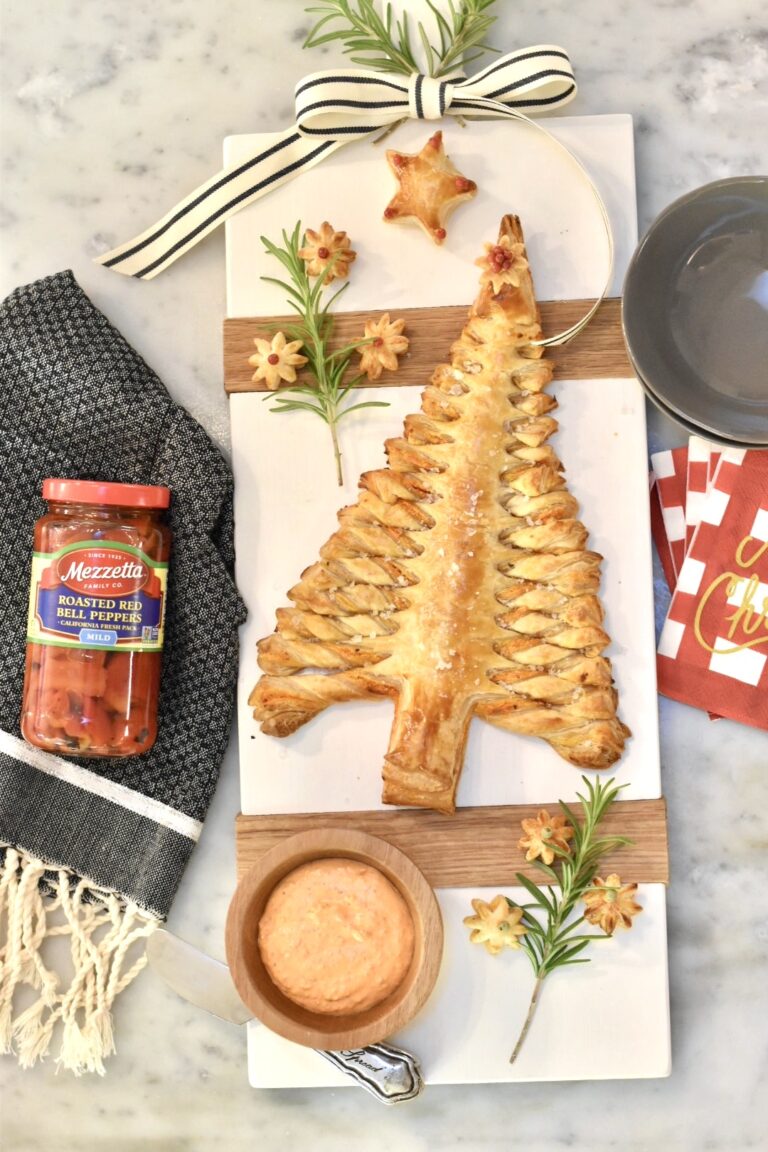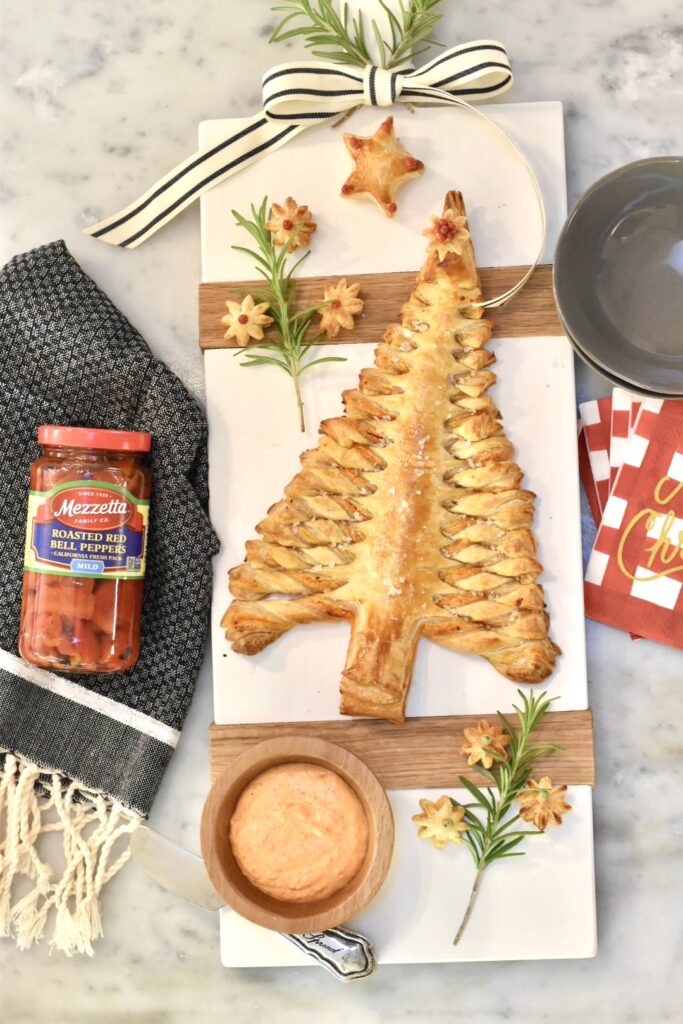 I hope you liked seeing how to make this great family appetizer for the holidays. It's a recipe that the kids can help with – measuring the tree, spreading the dip, using a pizza wheel to cut the pastry, finding fun cookie cutters for the extra pastry and finally, enjoying the final result and pulling apart the puff pastry tree branches! Enjoy your holidays and stay safe!
This post made in collaboration with Mezzetta.