After hosting over a few dozen dinner parties, sometimes it's hard to come up with a unique theme for each one. I've been inspired by a color, a pattern, a decor style, an era of time or a particular country. For my husband's office party this year, the food was my muse – I knew everyone like Italian cuisine, and that's why I created an Elegant Italian Holiday Dinner Party.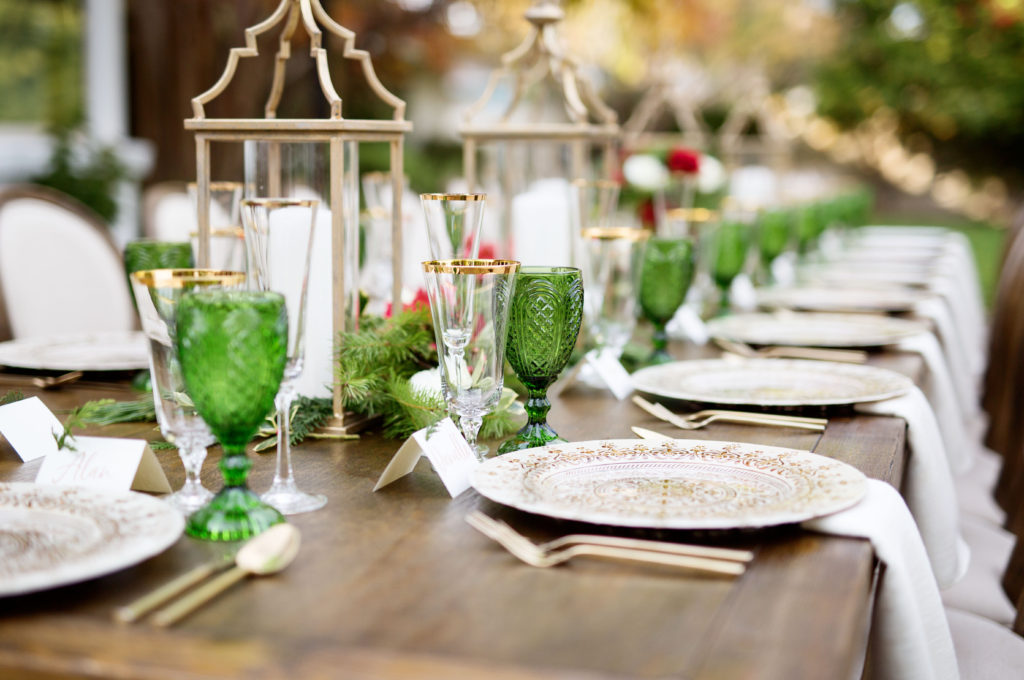 The Table
Even though it was December, the weather forecast called for a mild night, with temperatures into the 50s by dinner time. I love the idea of long farm tables where everyone sits together, so I chose two 8′ tables with cushioned Louis chairs for seating. I rented everything from Event Rents, which is my favorite place for quality party rentals here in the Valley. Click here to see their beautiful rental products: https://eventrents.net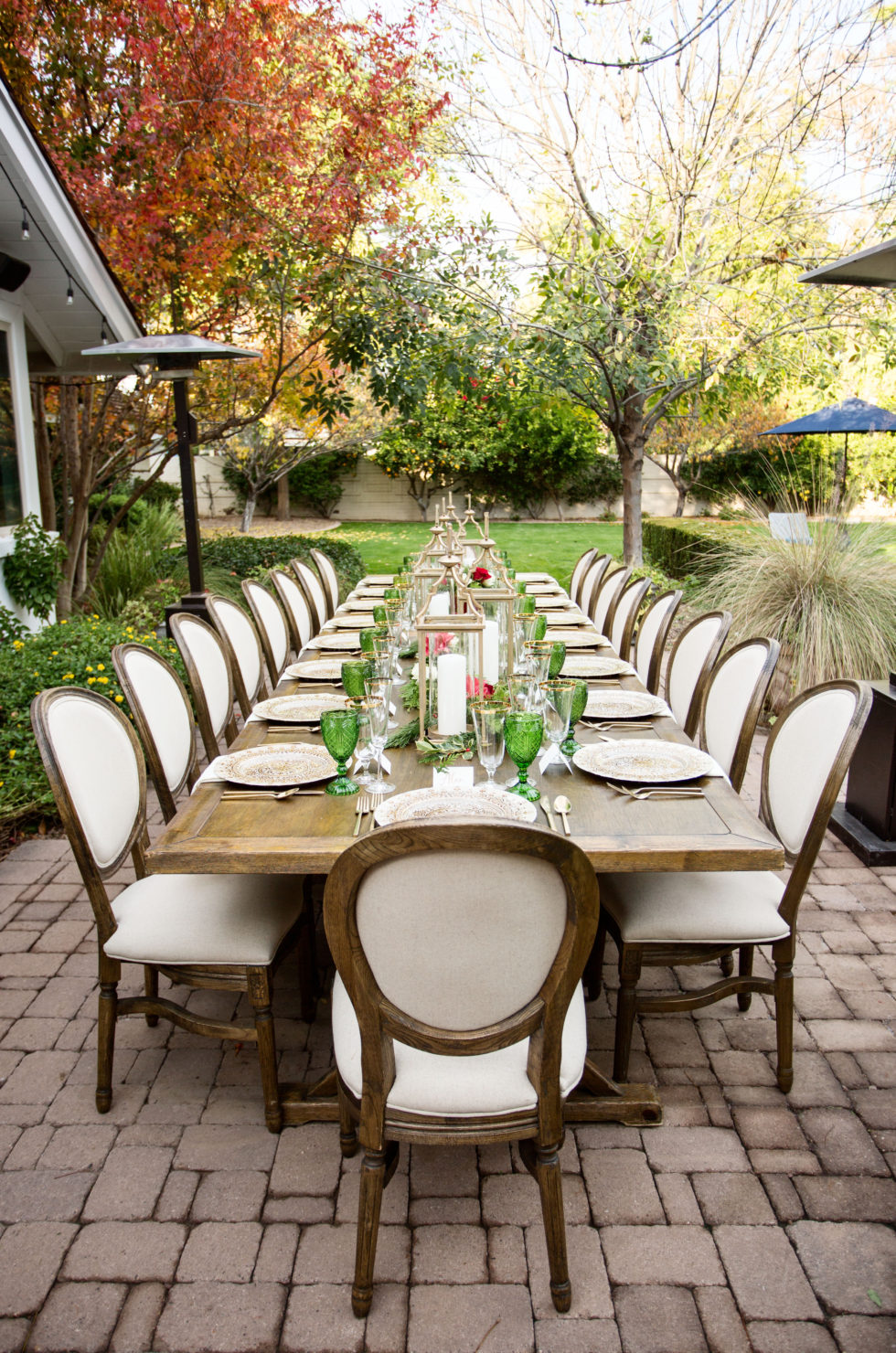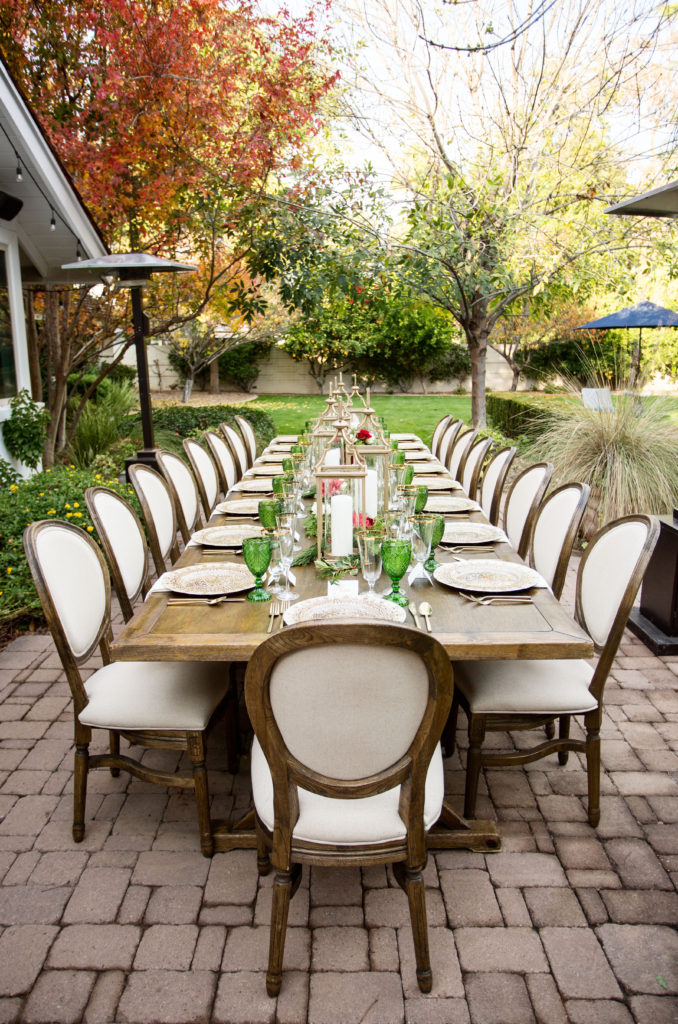 The Place Setting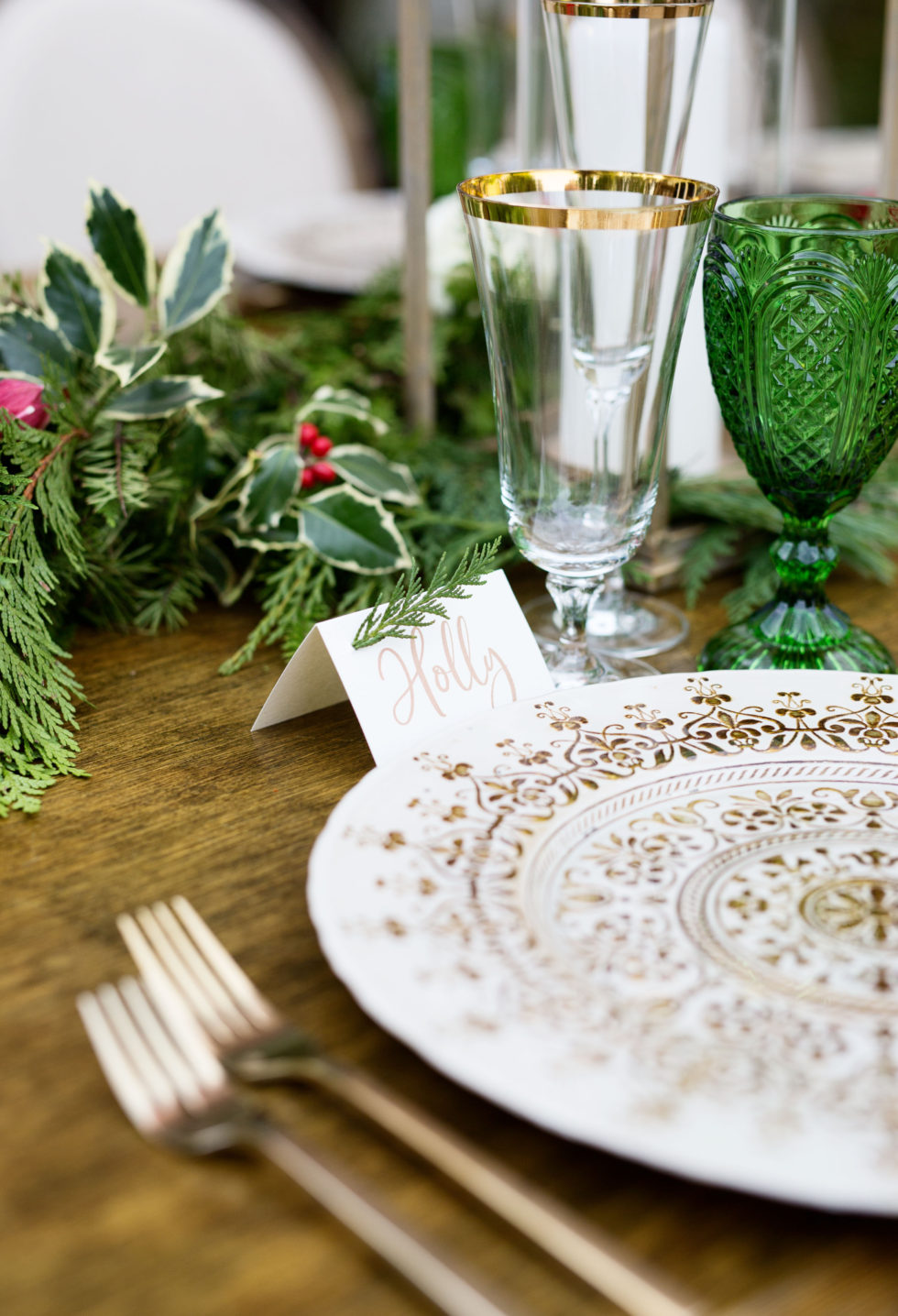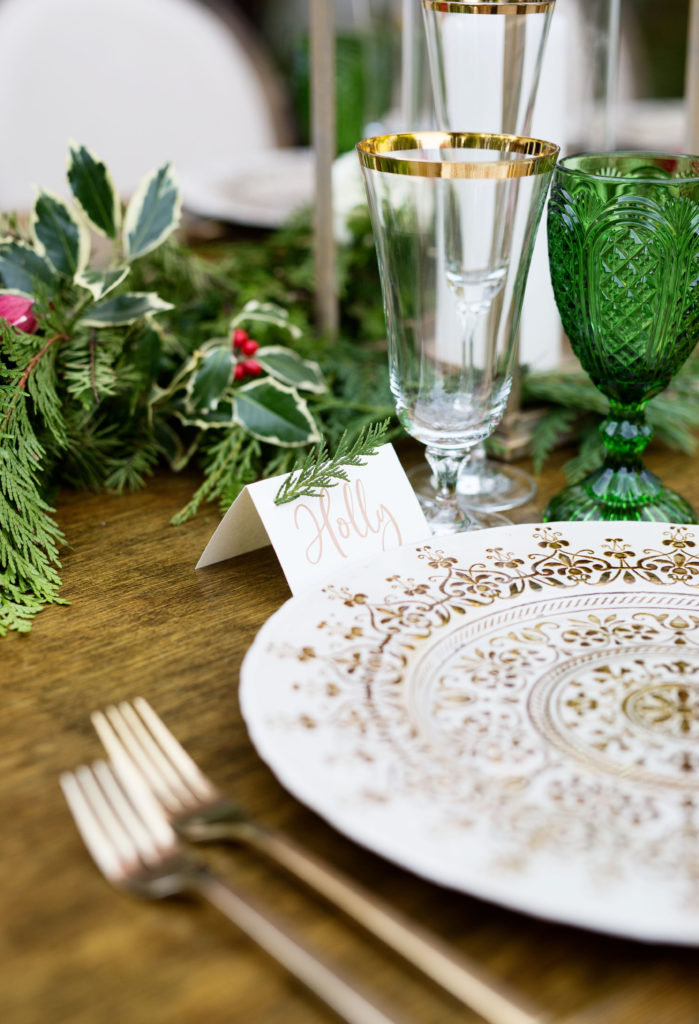 The only linens on the table were the gorgeous thick ivory napkins. Too bulky to place on the table, I simply folding them lengthwise and discreetly placed them under the charger.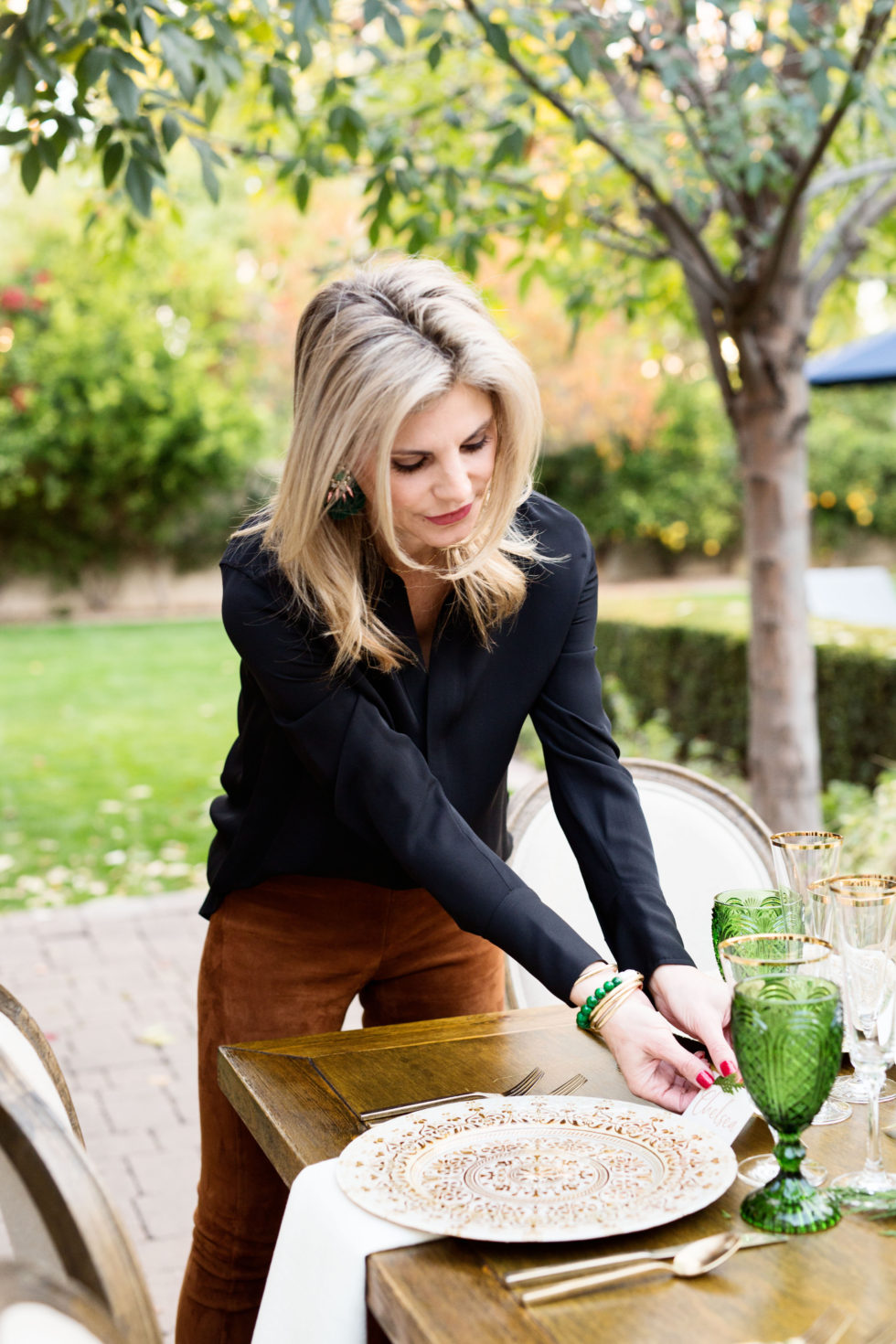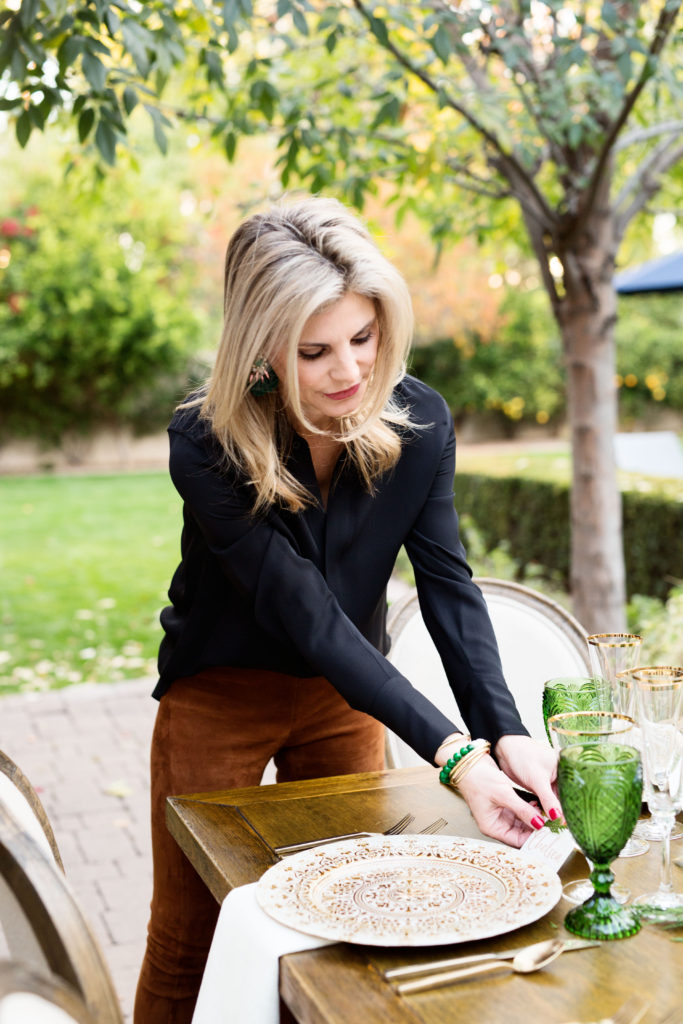 Green glass goblets provided a fun punch of color, but still stayed within the schematic hues of an Italian holiday dinner.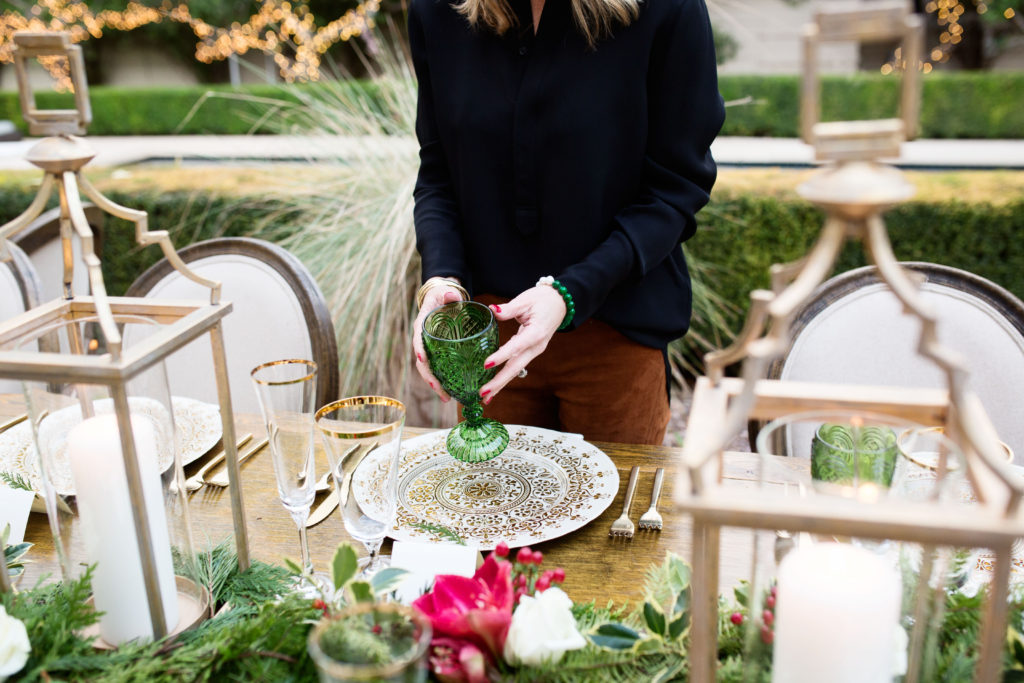 Centerpiece and Florals
Because I wanted to display the beauty of the warm, rustic wood table, I chose not to use a tablecloth or table runner. This meant the center of the table really had to set itself apart.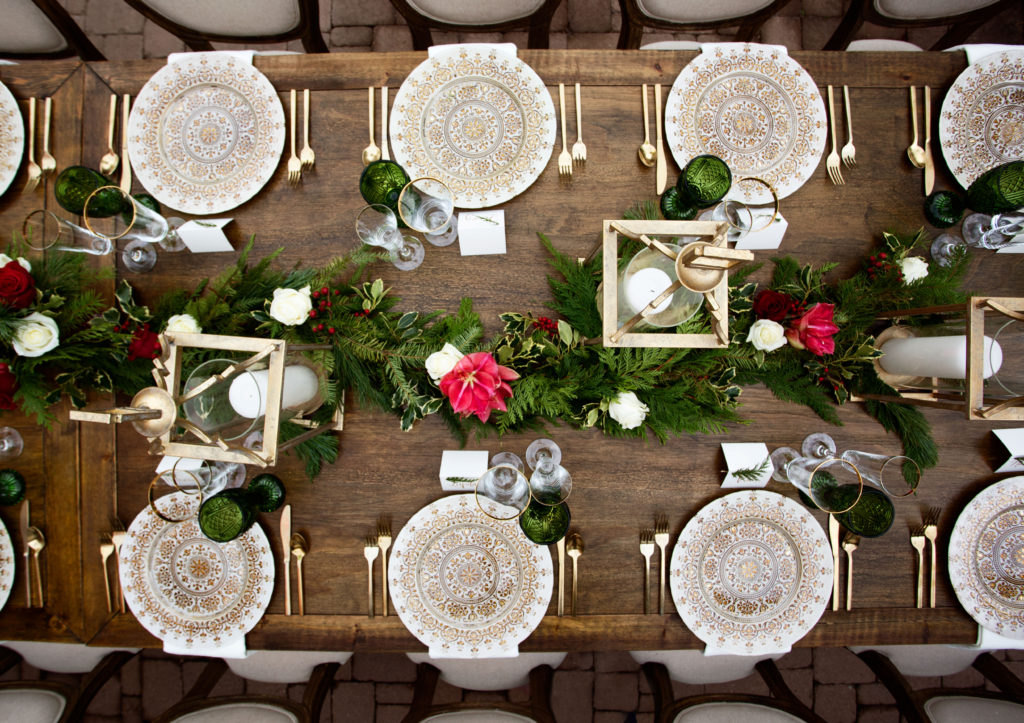 Taking advantage of the lush greenery this time of year made it easy to place a 15′ garland down the center and simply add a few holiday flowers into it.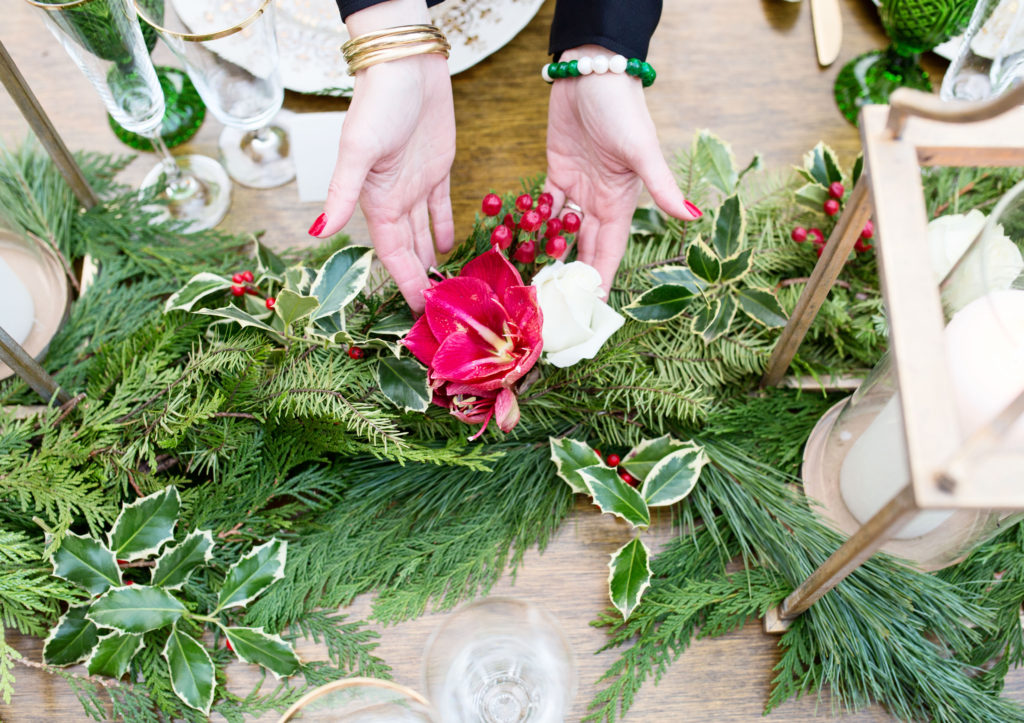 Gold hurricane lanterns were such a pretty way to illuminate the table – function and design at its best.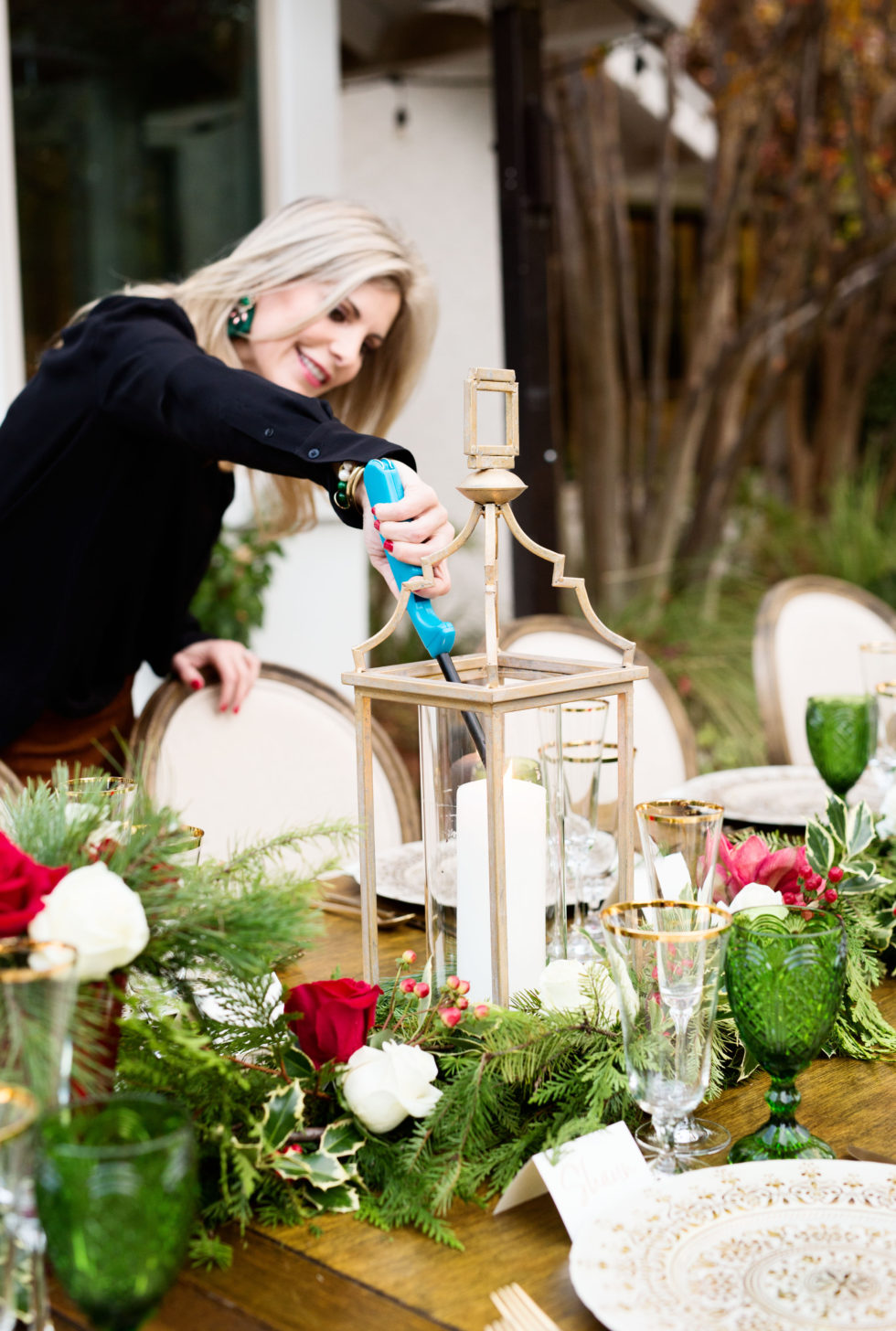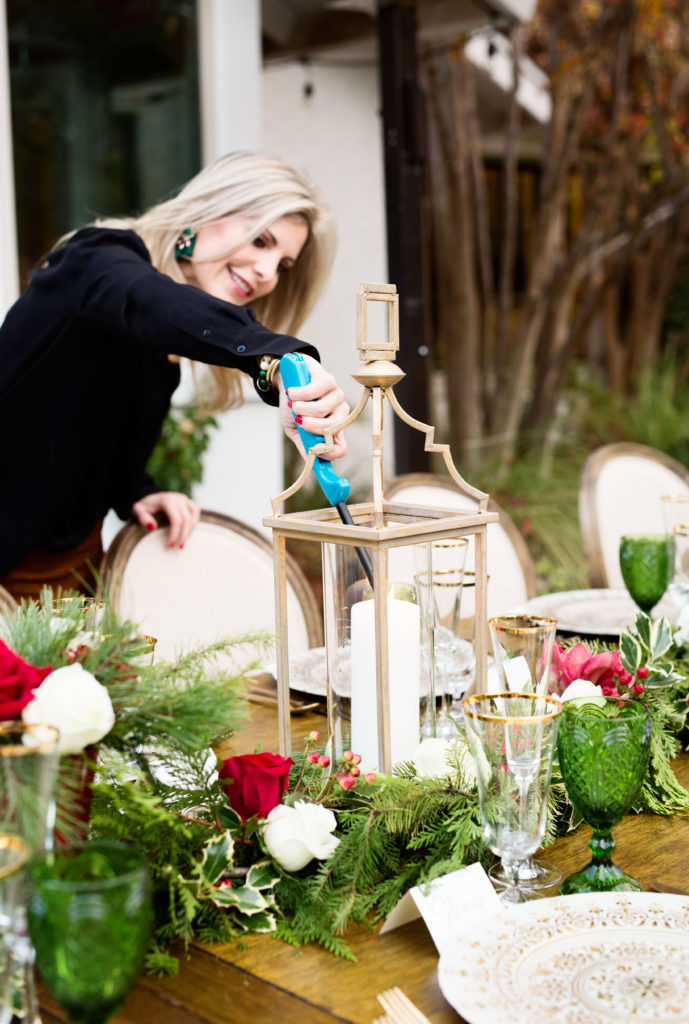 Menu & Cuisine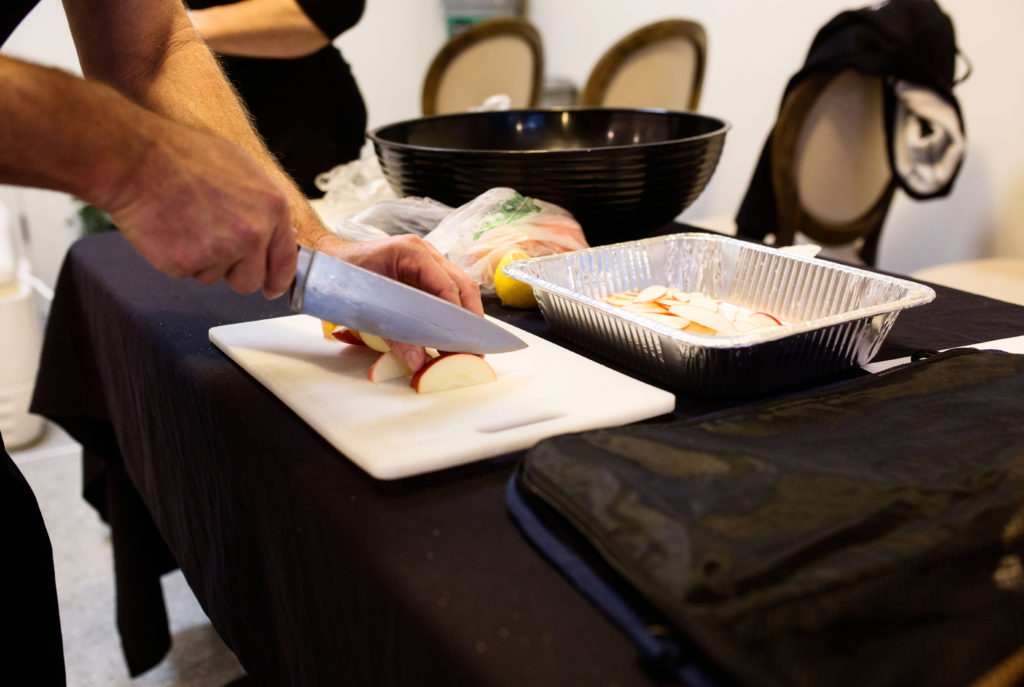 Of course, Italian food was the inspiration behind the entire party and decor. My caterer worked closely with me to create a menu that was approachable for all palates and gourmet enough to impress discerning foodies. Here is what we selected:
Signature Cocktail:
Vacanza Sparkler:Prosecco, blood orange liqueur , pomegranate, fresh mint and a sugared rim
Passed Hors D'oeuvres
Ciabatta crostini with cannelini beans ,crispy prosciutto and reduced balsamic
Parmesan crisp with snap pea pesto and heirloom tomato salad
Entrée Buffet
Grilled flat iron steak on mascarpone polenta
Sicilian style halibut with Meyer lemon- fresh oregano vinaigrette and arugula
Ricotta ravioli with fresh peas , Crimini mushrooms and Romano
Seasonal vegetable platter with basil oil
Winter greens salad with quinoa, roasted yams and sweet potato, gala apple, pomegranate arils, candied almonds and goat cheese
Plated Dessert and Coffee
Vanilla bean tuille with berries and Zabaglione
Gifts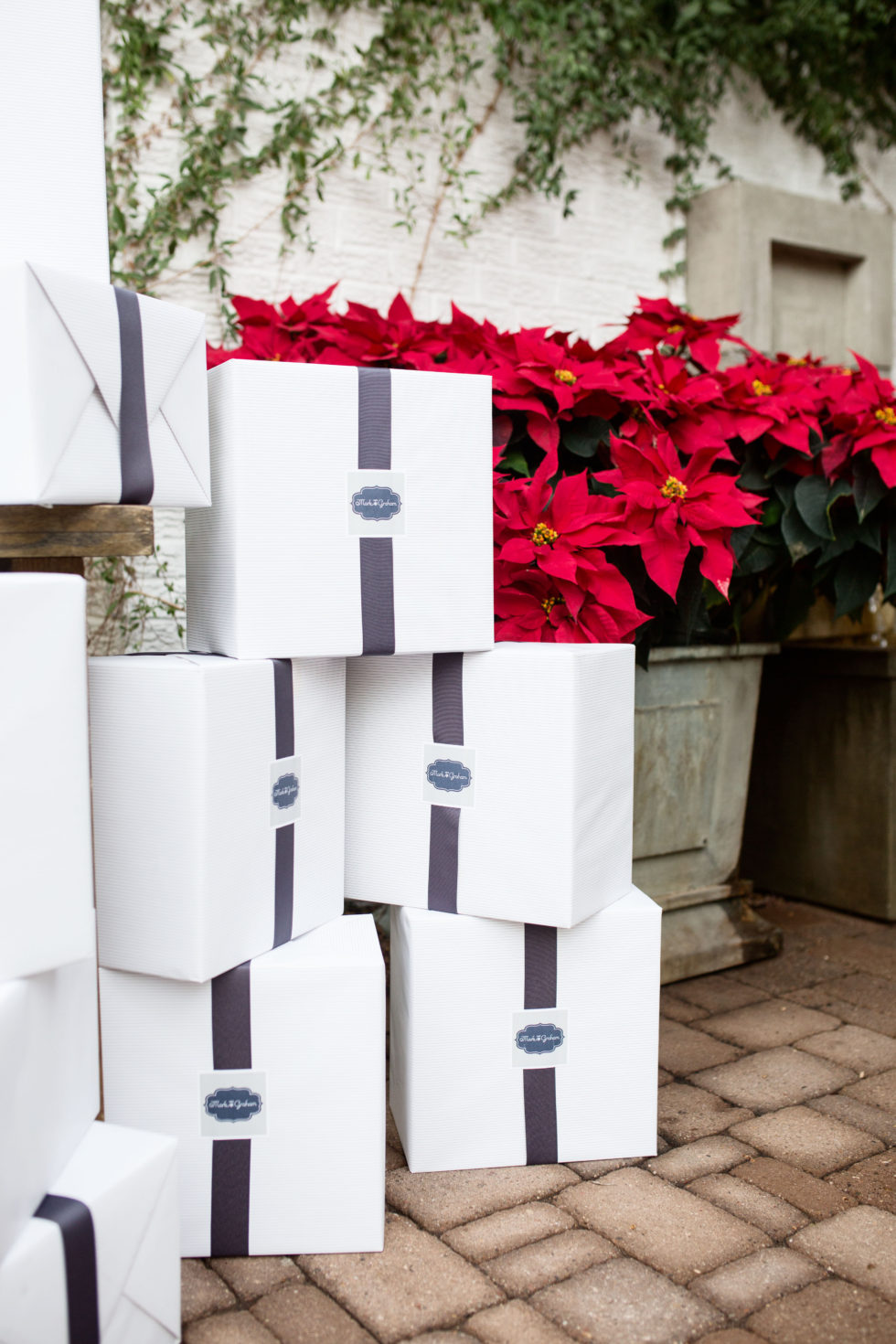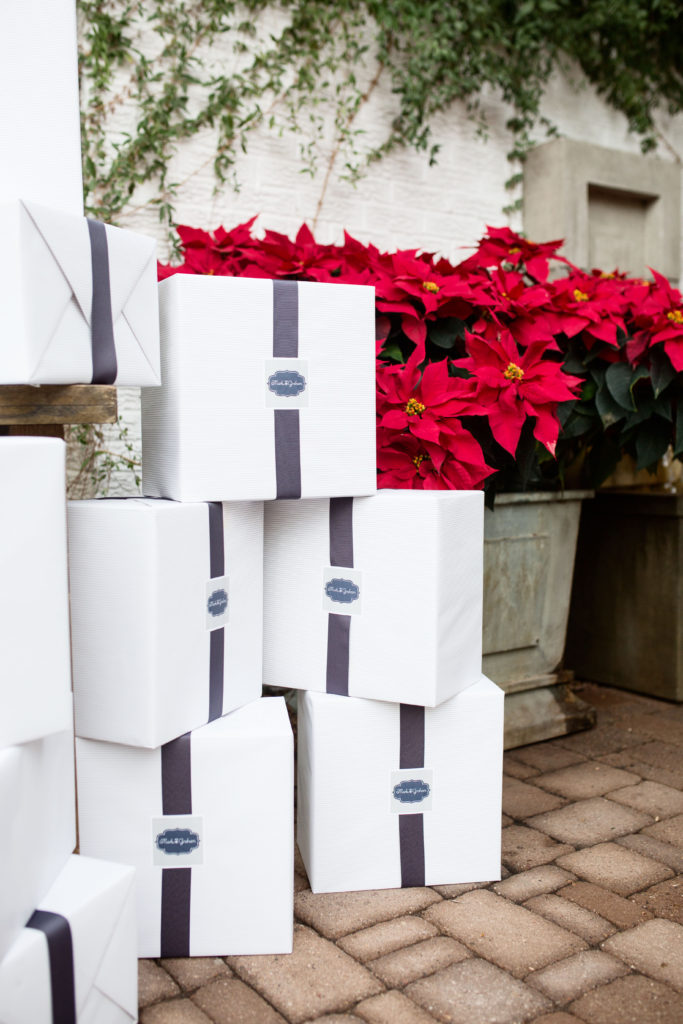 Monogrammed gifts are one of my favorite things to give, as it let's the recipient know you've given this some thought. Mark & Graham has such a huge selection of fantastic ideas, from entertaining ware to purses to travel items to accessories, and the choices of thread color and font are endless. This year, I chose palm leaf raffia clutches with a single letter monogram – perfect for a night out or a summer date.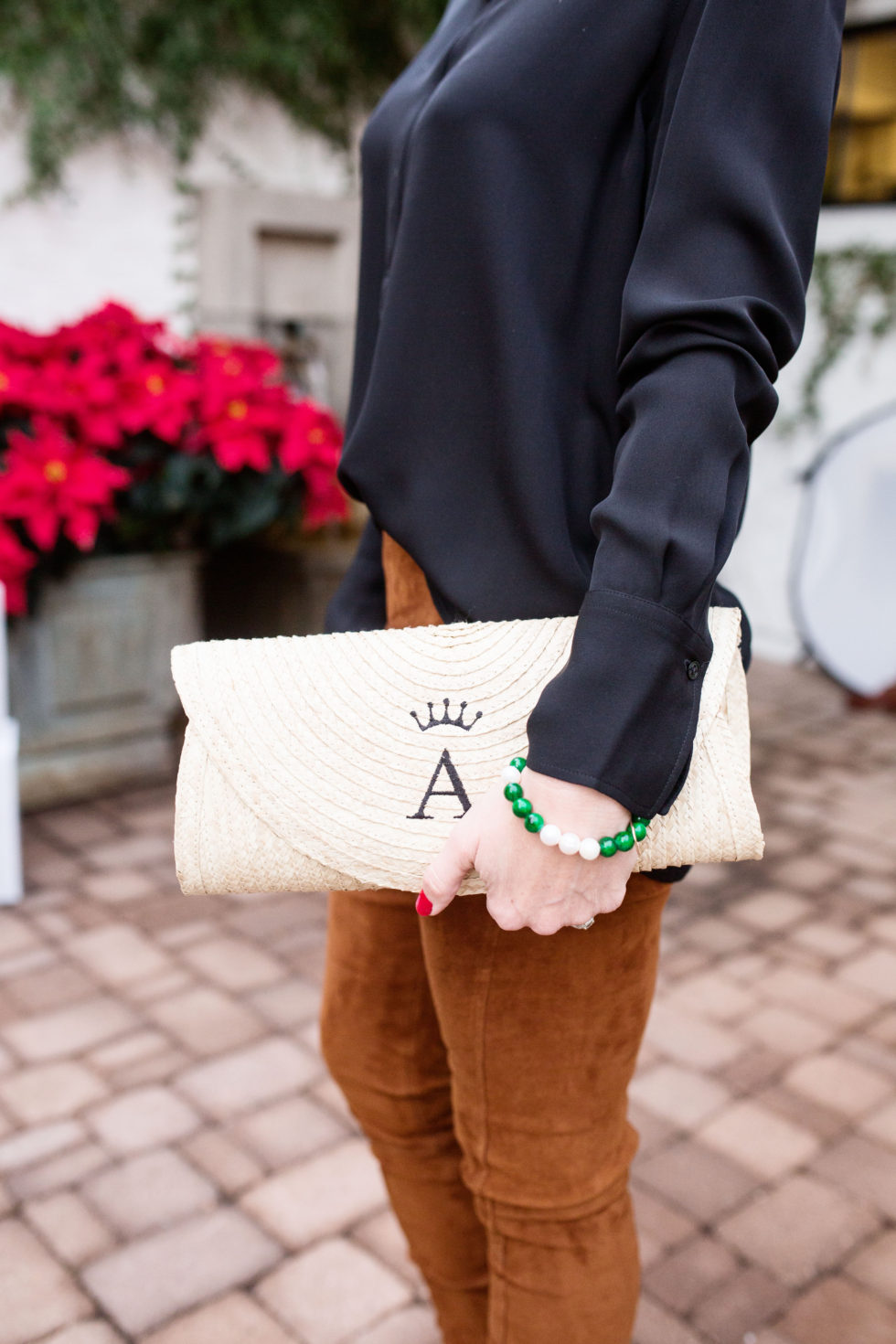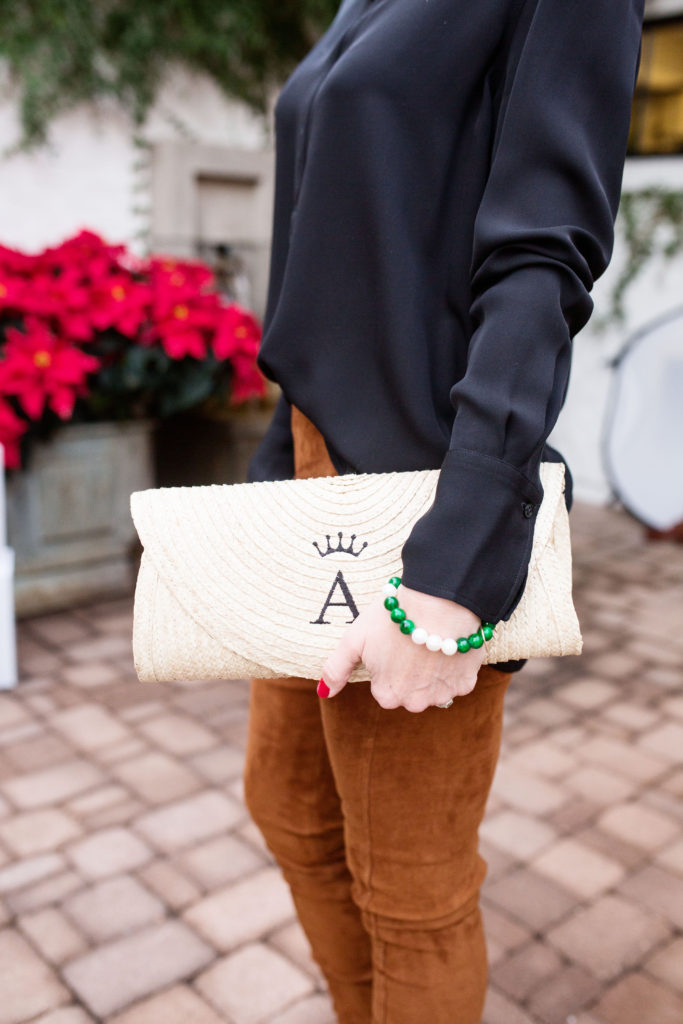 Extra Details
Heaters were scattered around the dining table to help with the night chill and for extra warmth, I set up a blanket table where guests could grab a throw if they got too cold.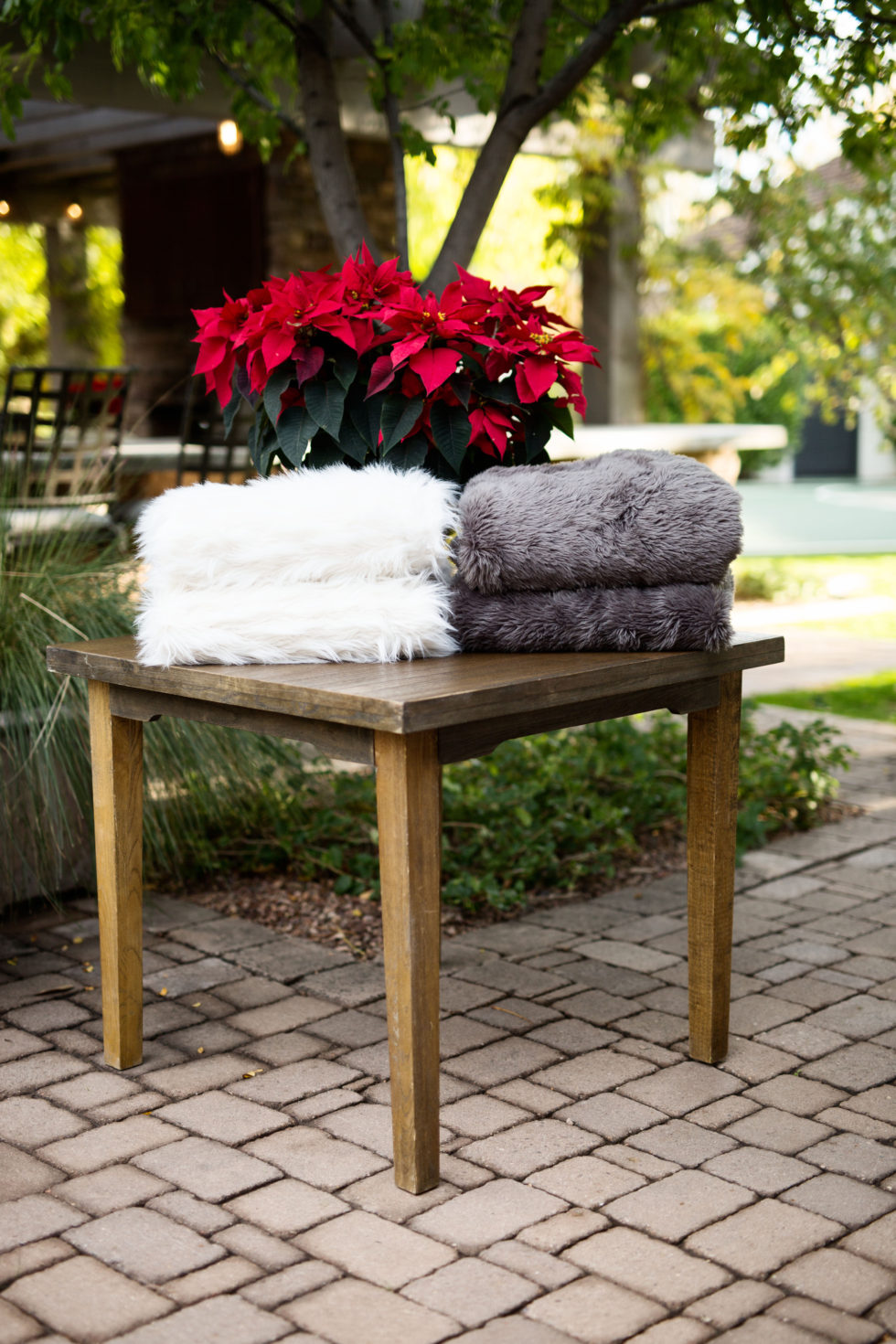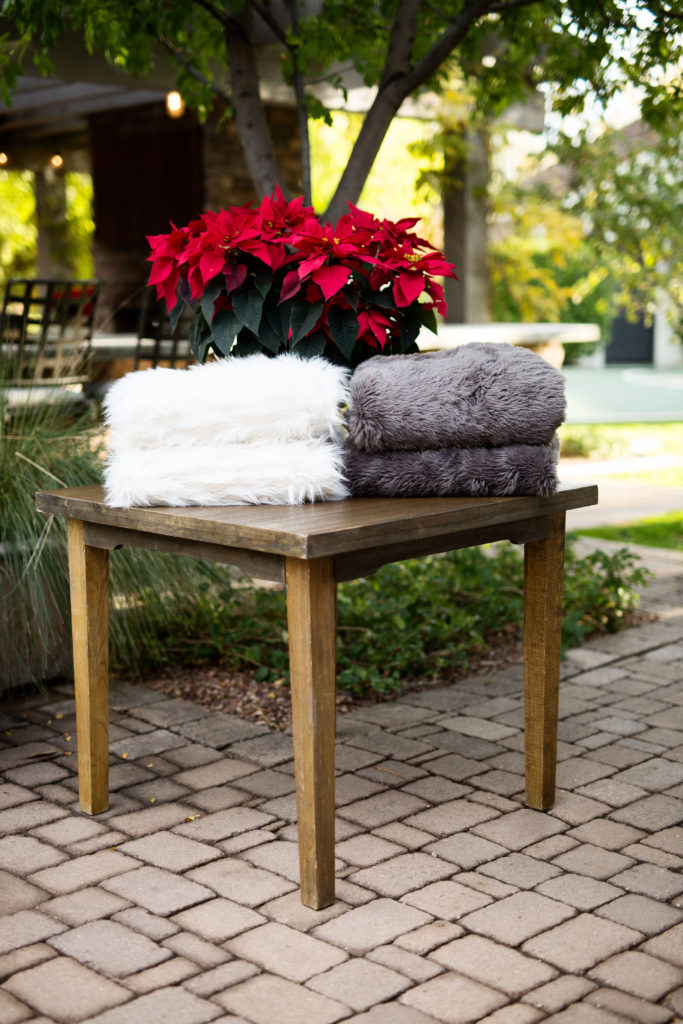 Name cards worked well in this situation because not everyone knew each other, so I was able to strategically place guests for ease in conversation. Natalie of Pretty Paper Place designed these for me – simple, heavy tented cardstock with cursive gold lettering.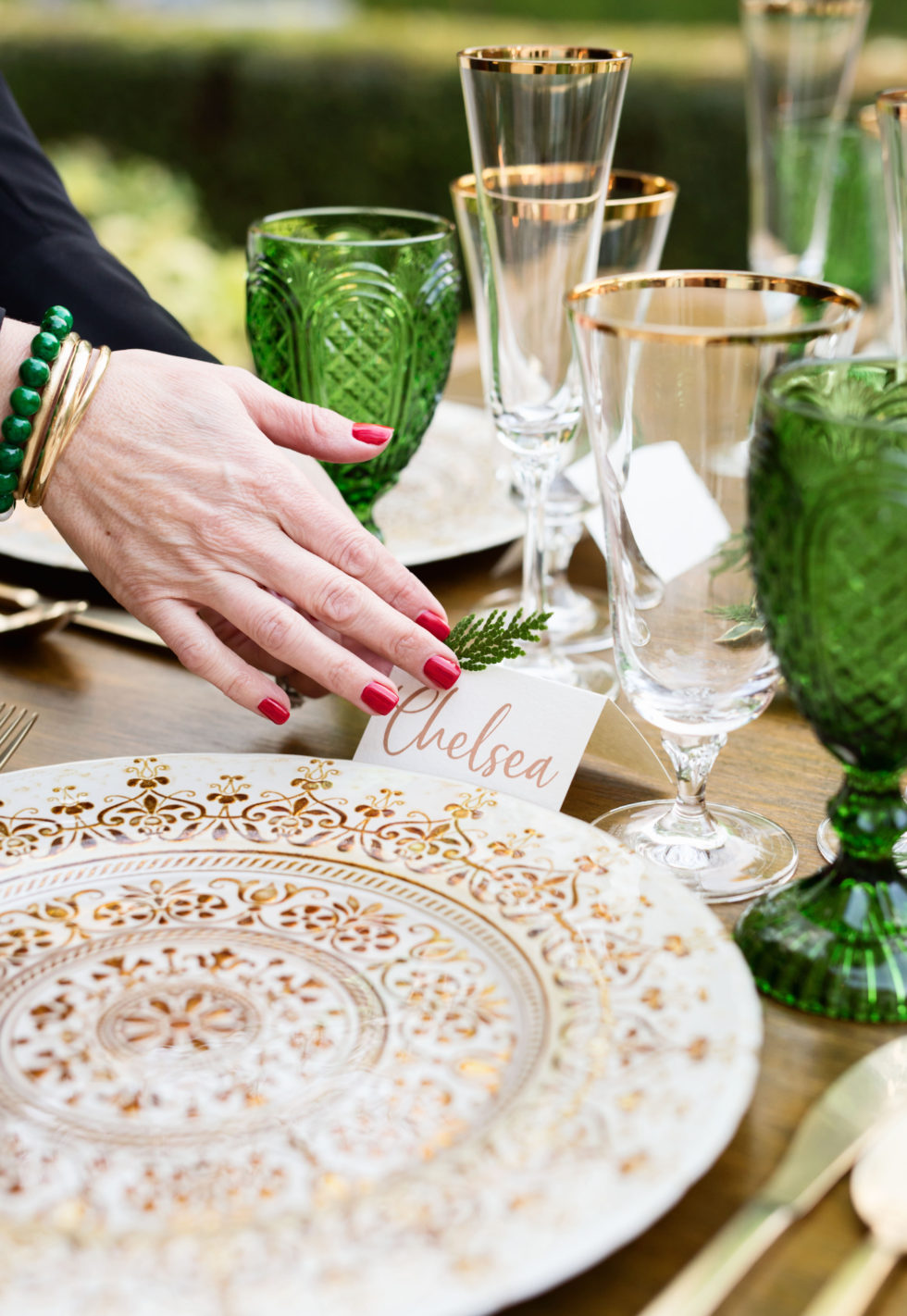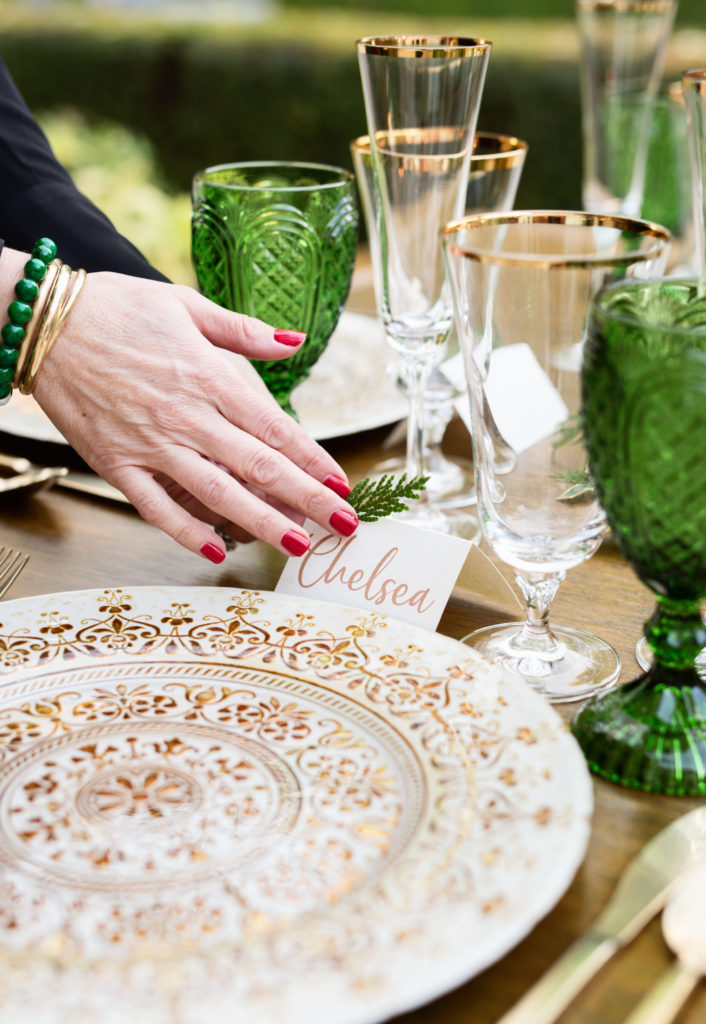 To make beverages more accessible, a table for wine and cocktail ingredients was placed next to the dining area. This made sure guests didn't need to travel far for drinks and dinner wine was there to pour after food was served.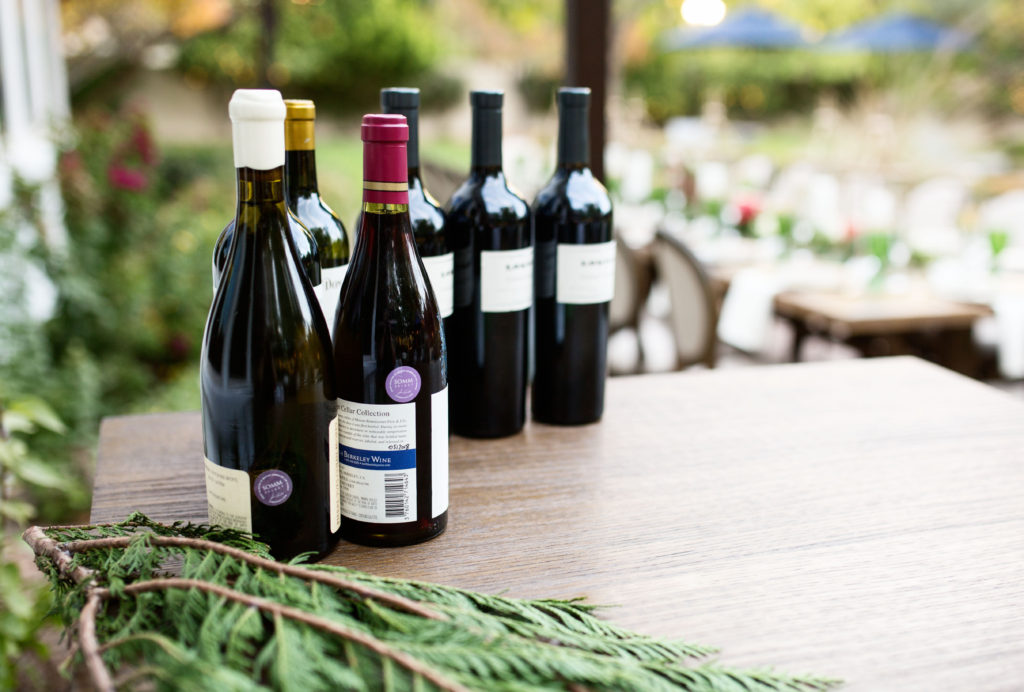 If I've sent out invitations to the event, I like to keep an extra one and put it on the front door. I always try to match the invite to the theme of the party, so my guests have a hint of what's to come and a reminder of what's waiting for them behind the door . . .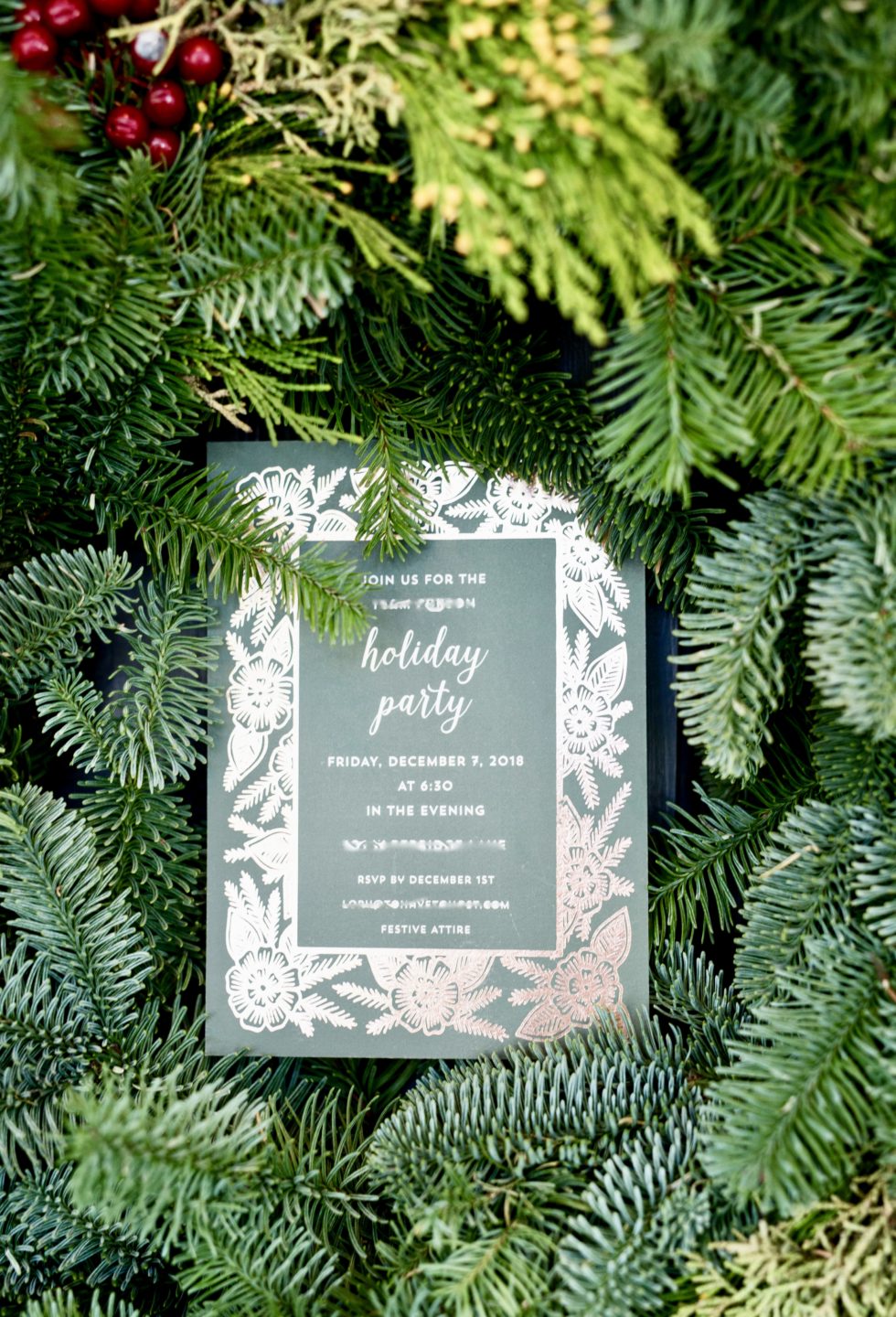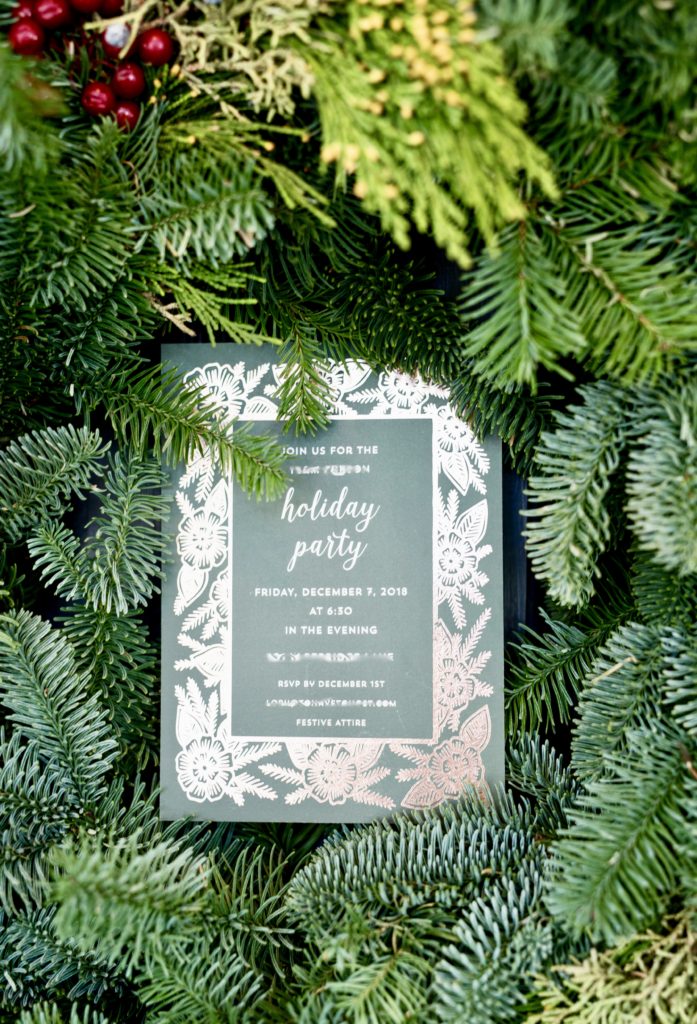 What I Wore
Keeping warm for my party was paramount, but I wanted to look stylish, so I chose saddle-colored suede leggings with a pretty black blouse. Shop the post here:

Happy Holidays!