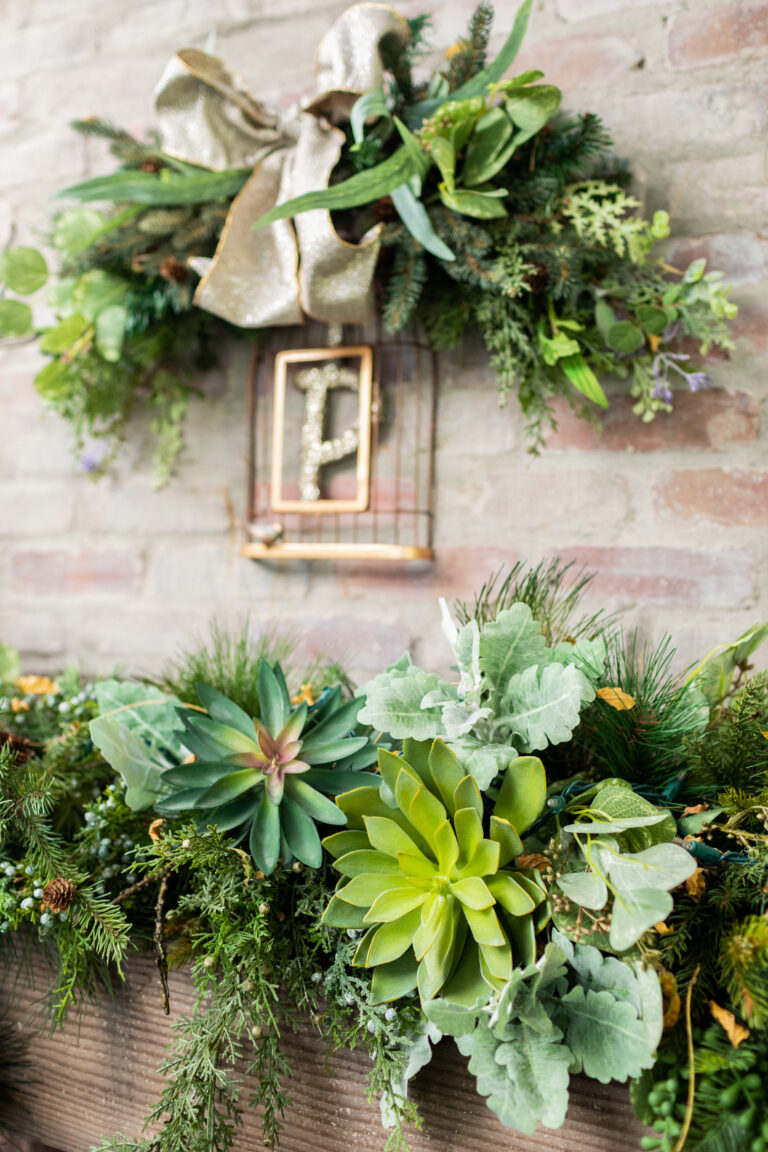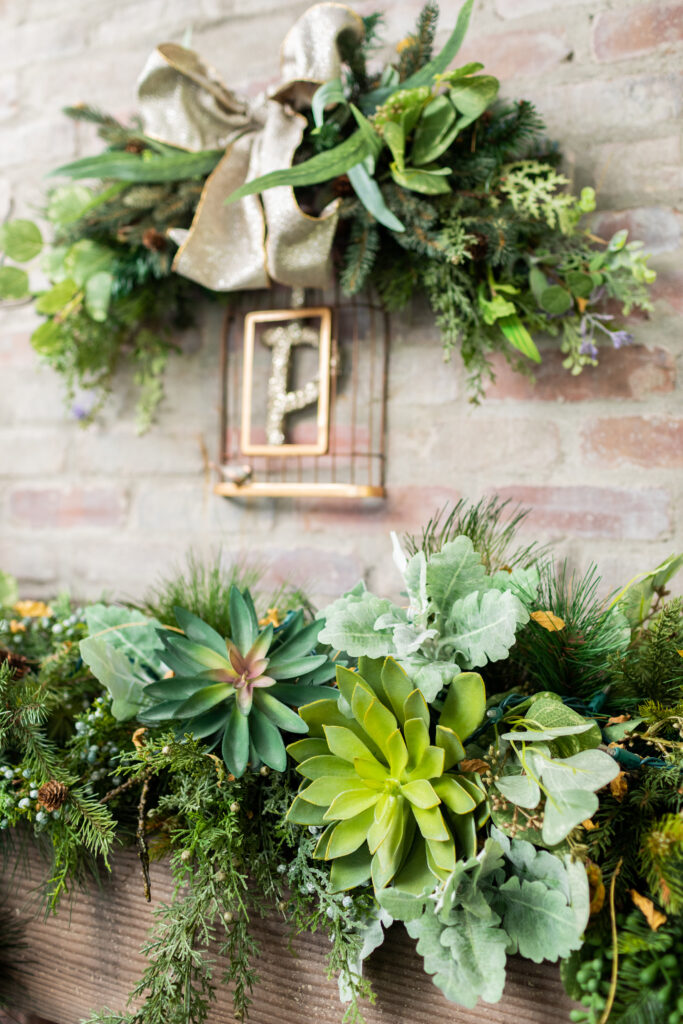 One place we never skimp on Christmas festivities is on our outdoor holiday decor. There's nothing more welcoming than driving up to a home and seeing it brightly lit with sparkling lights, pine garlands, mini Christmas trees and glowing lanterns. In fact there's a joke in our neighborhood that you can see our house from space because we have so many Christmas lights on the front of our home – tucked into our dormers, around our front door, hanging from our entry way beams, draped on the front patio fireplace, swagged under our pergola and up to the top peaks of the eaves on our roof. In the backyard, we make sure our pool house gets some festive flair as well as the ramada, where we have our outdoor kitchen, fireplace and sofas.
Outdoor holiday decorating is a favorite pastime for my husband, although we now have a pact that he needs to be supervised while he climbs up on the roof (he fell off the roof a few years ago, thankfully escaping with only sprains in both knees). It's amazing to see our icicle lights go on for the first time each holiday season. It's a Clark Griswold moment for sure! Here's a peak at what we did this year for our outdoor holiday decor, both in our front yard and in the back yard.
The Front Door & walkway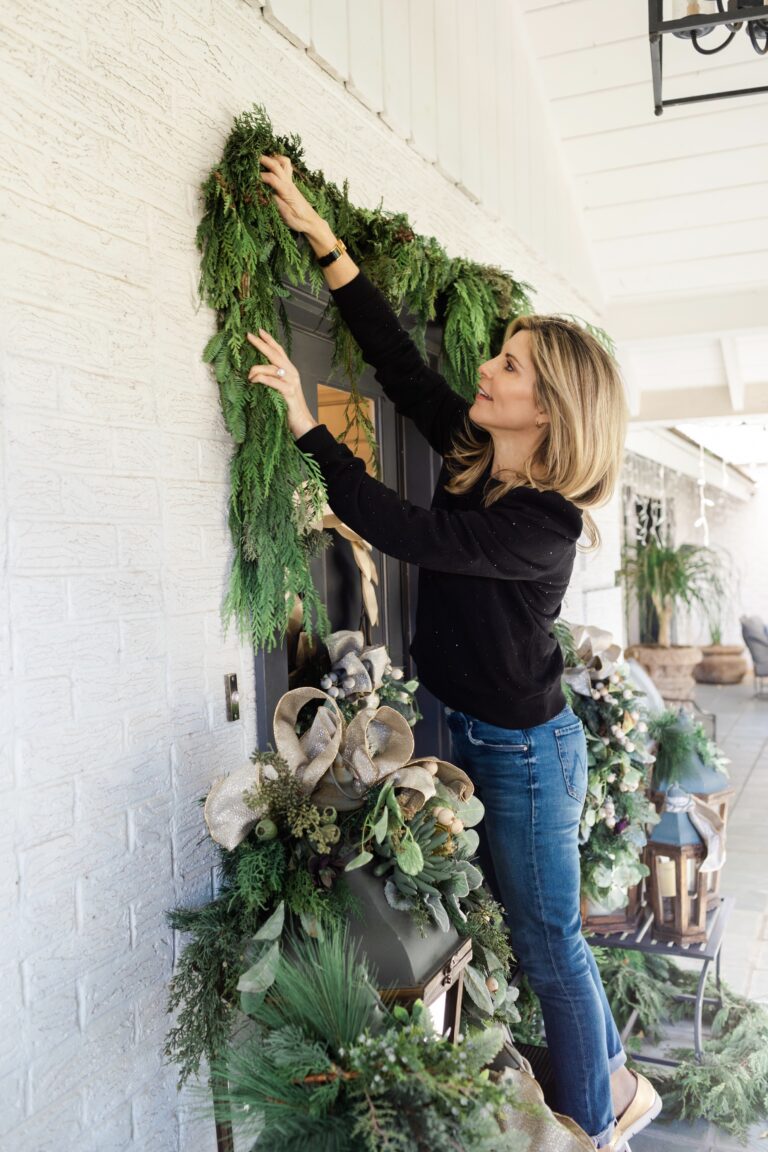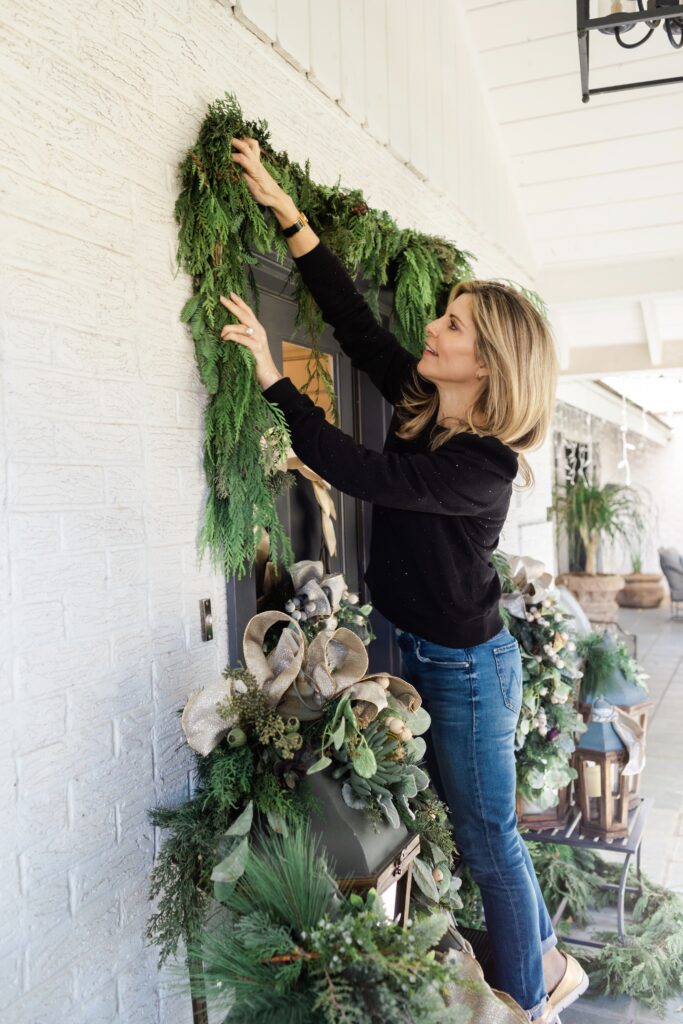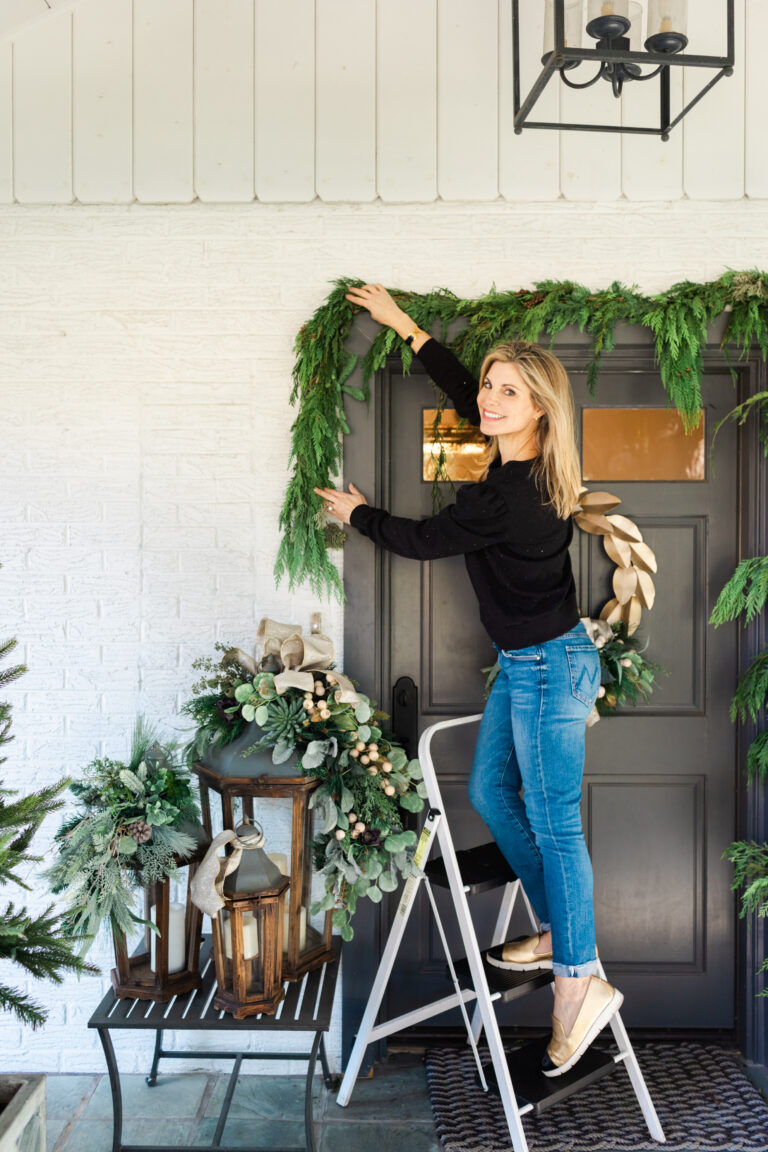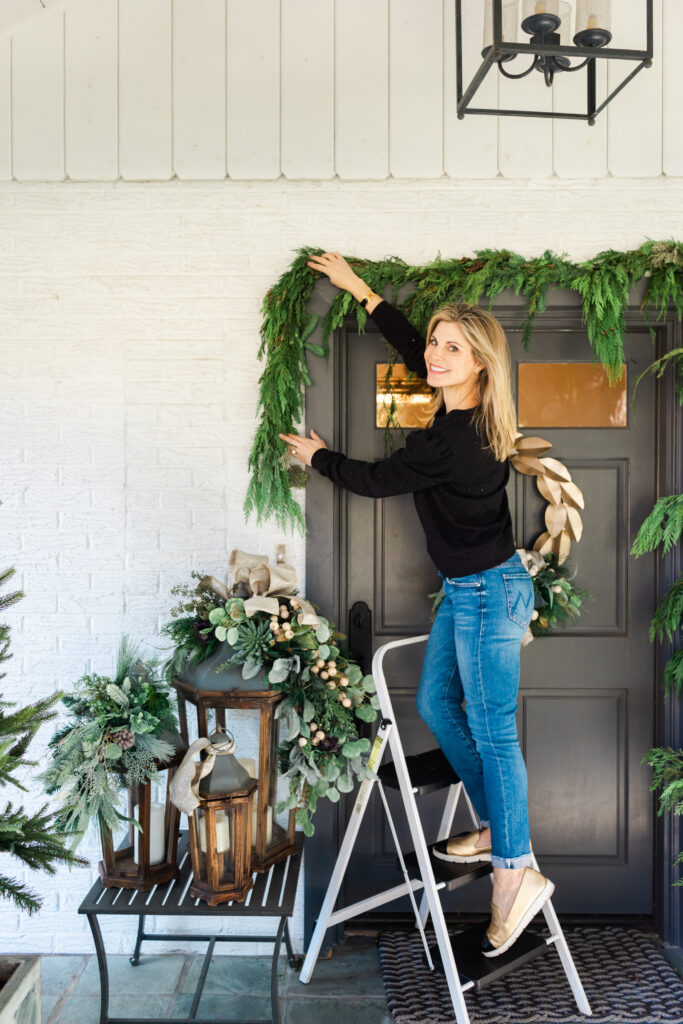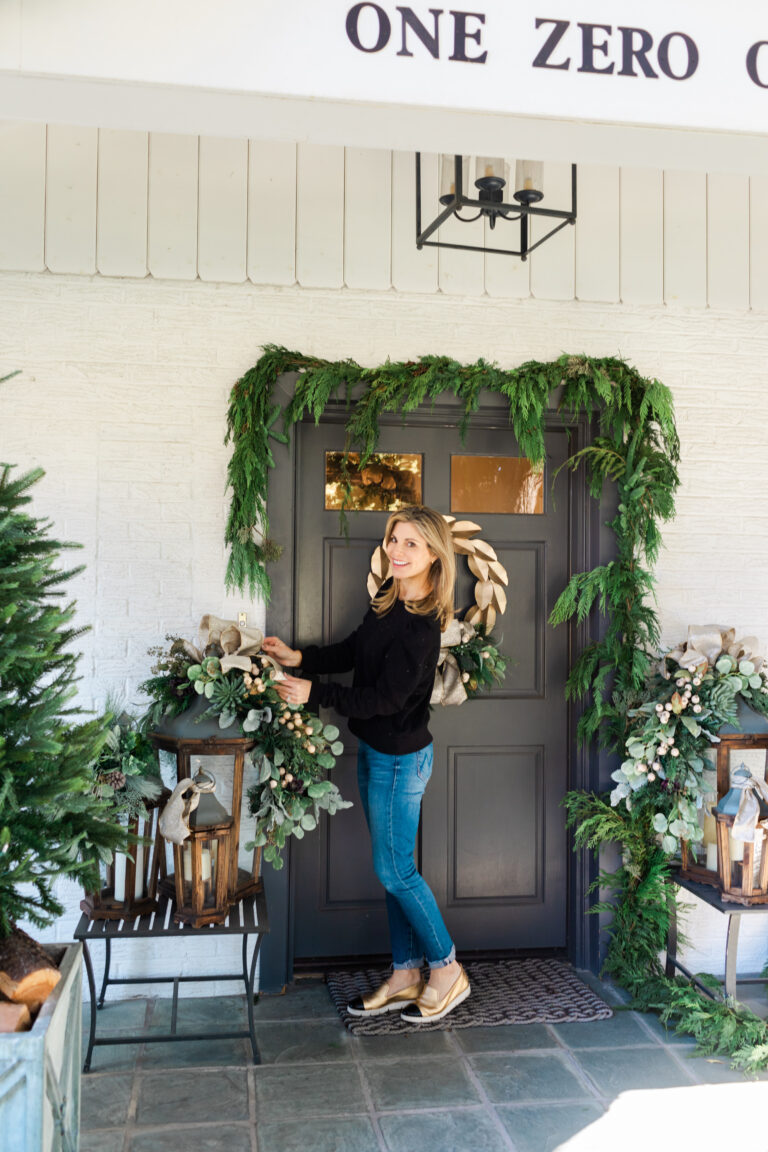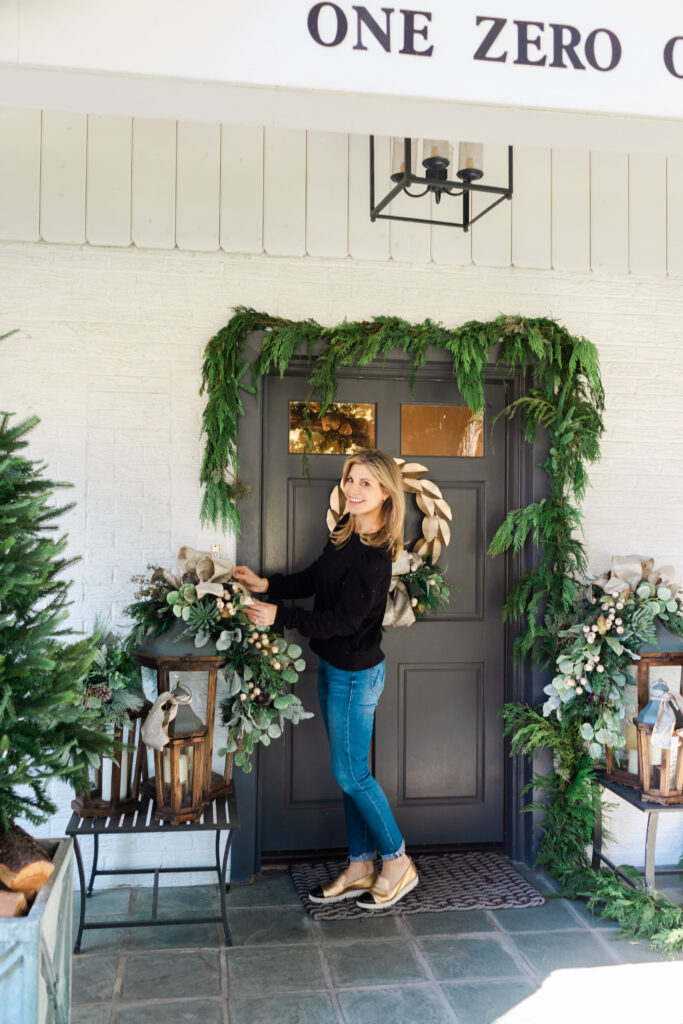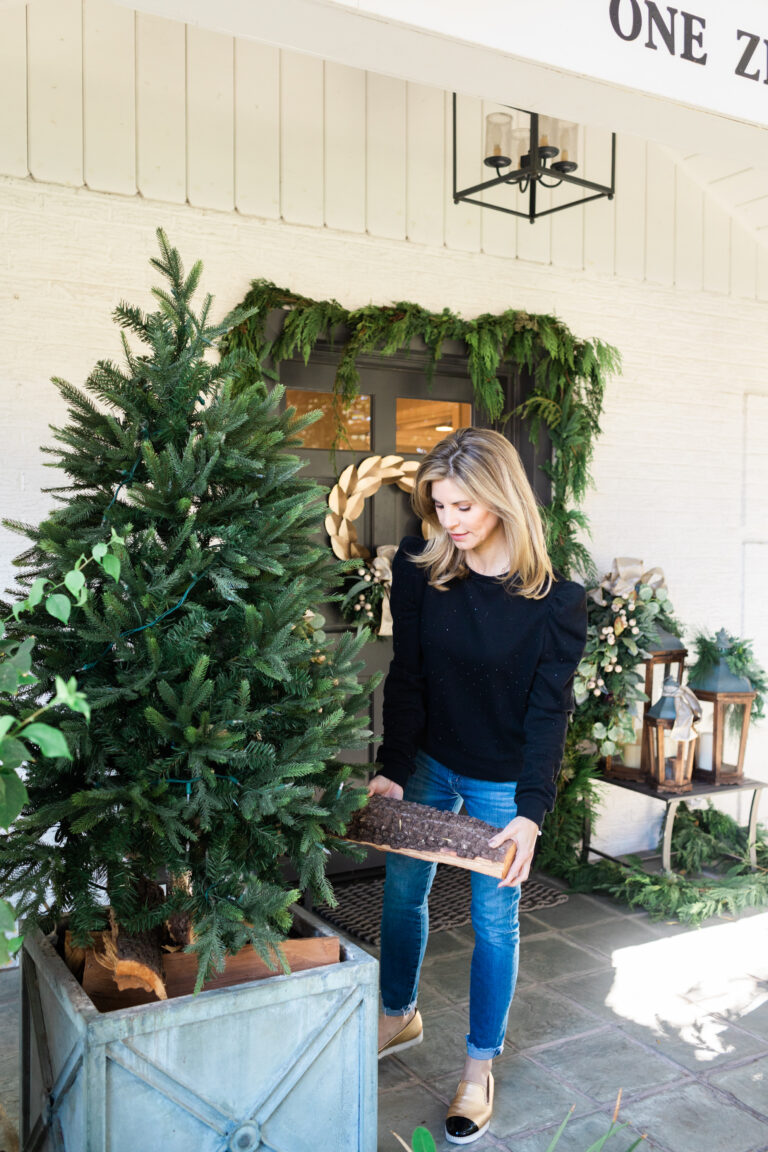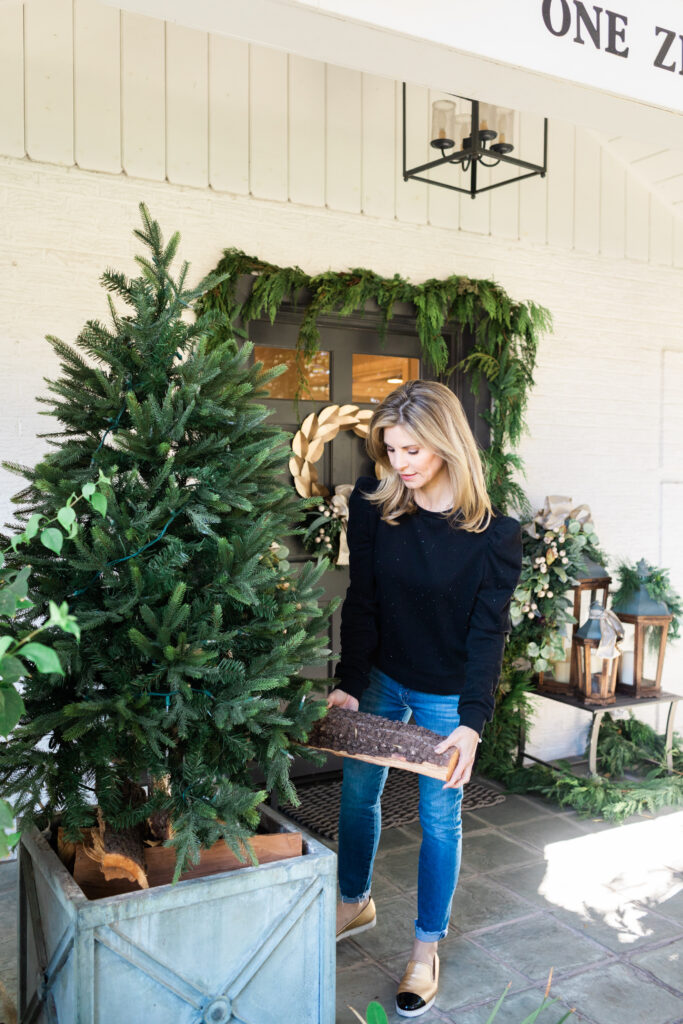 Shop my outdoor holiday items here: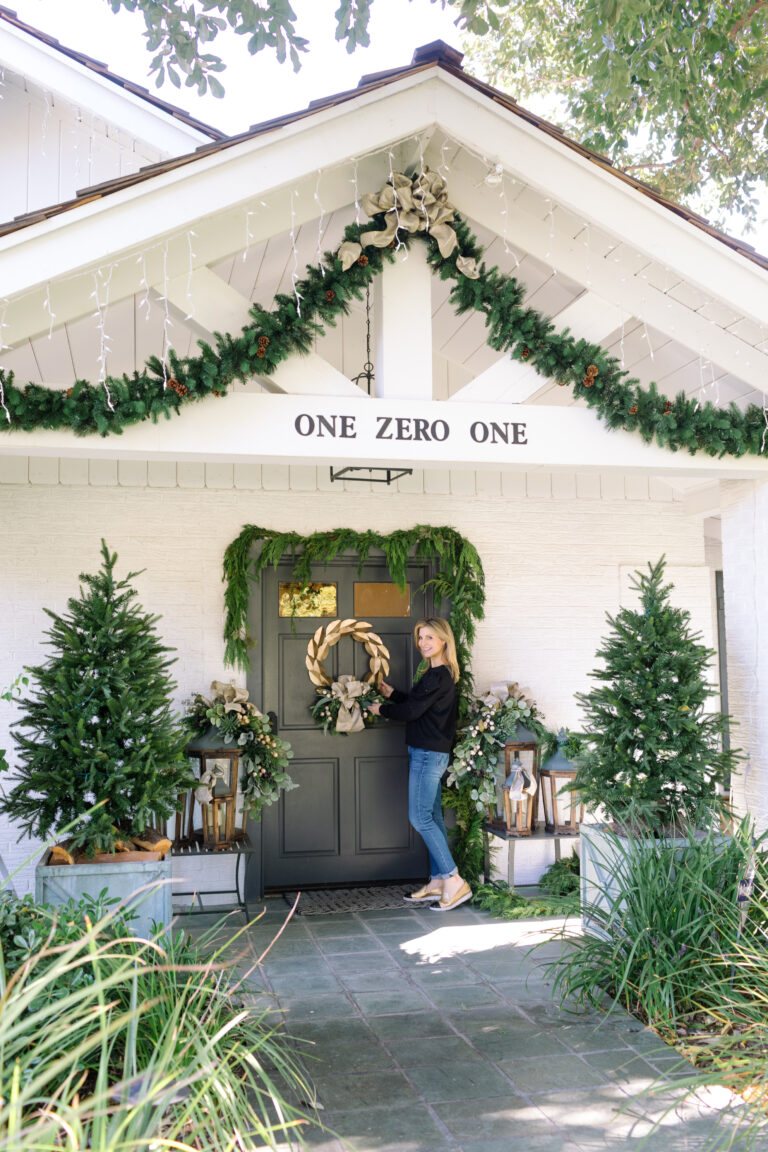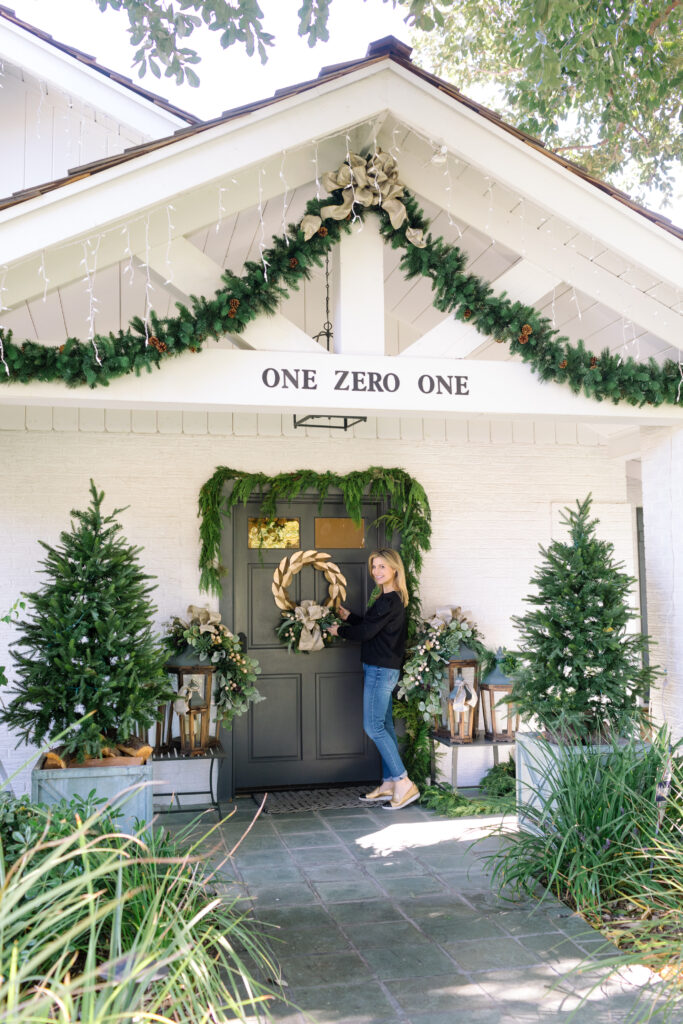 Front patio fireplace & pergola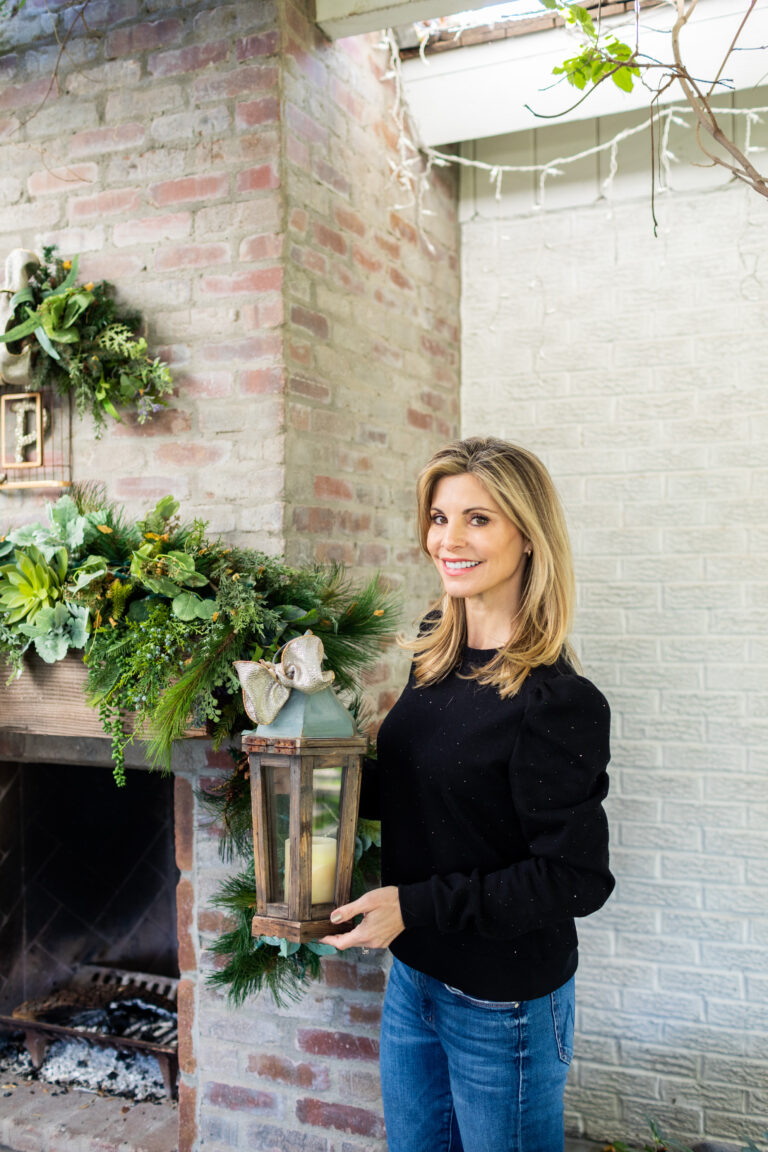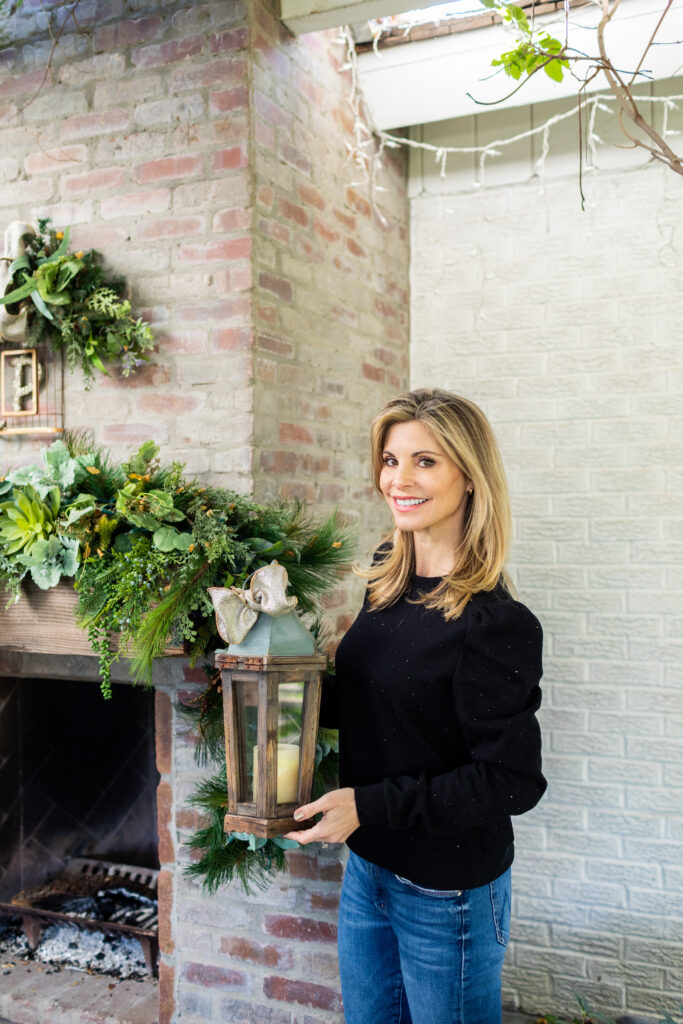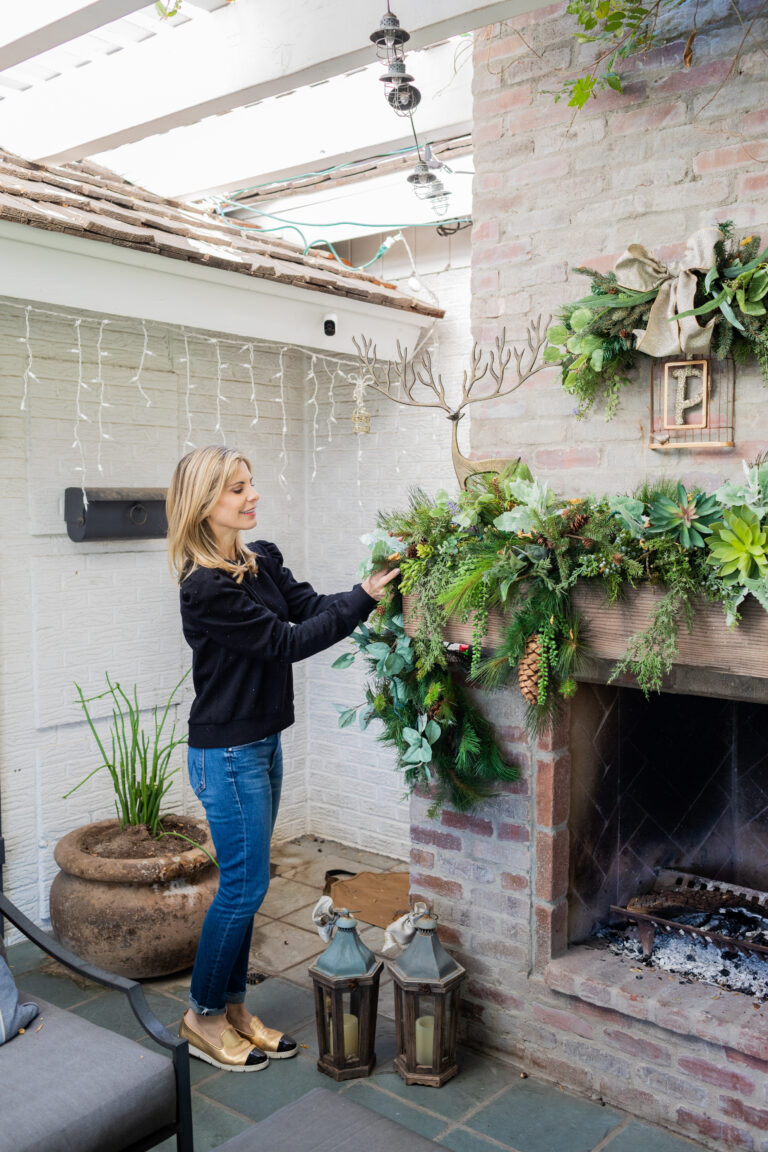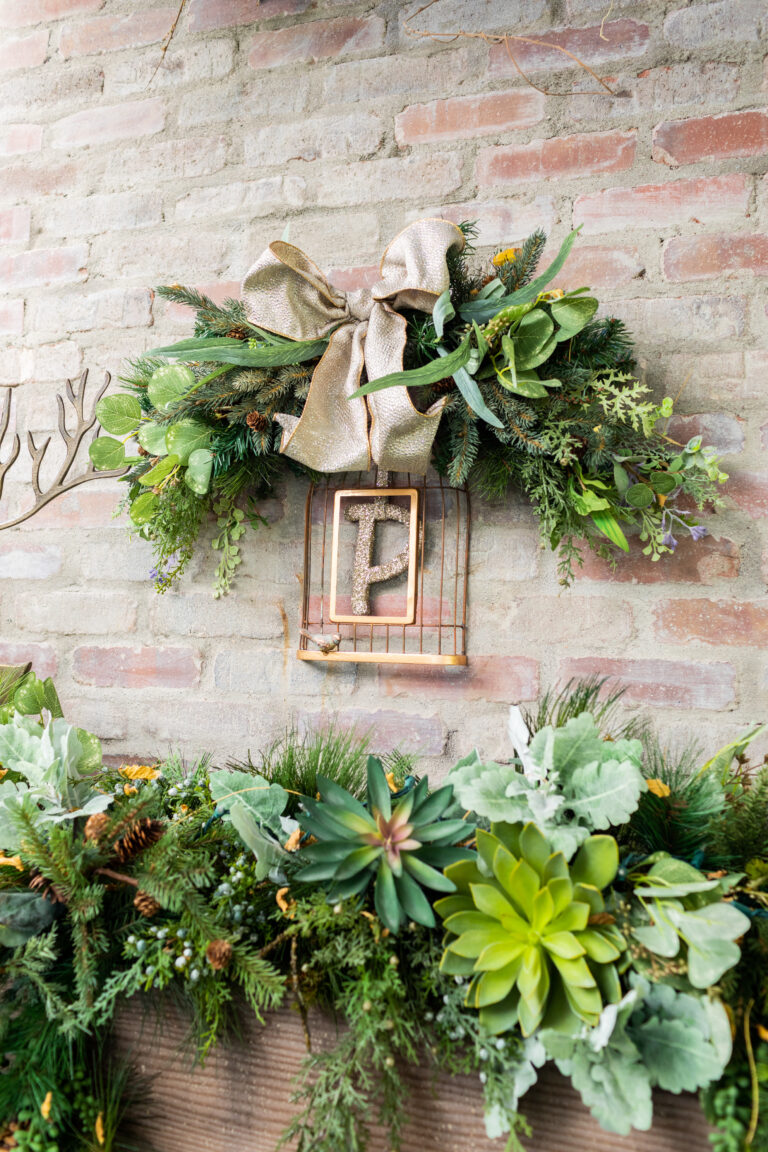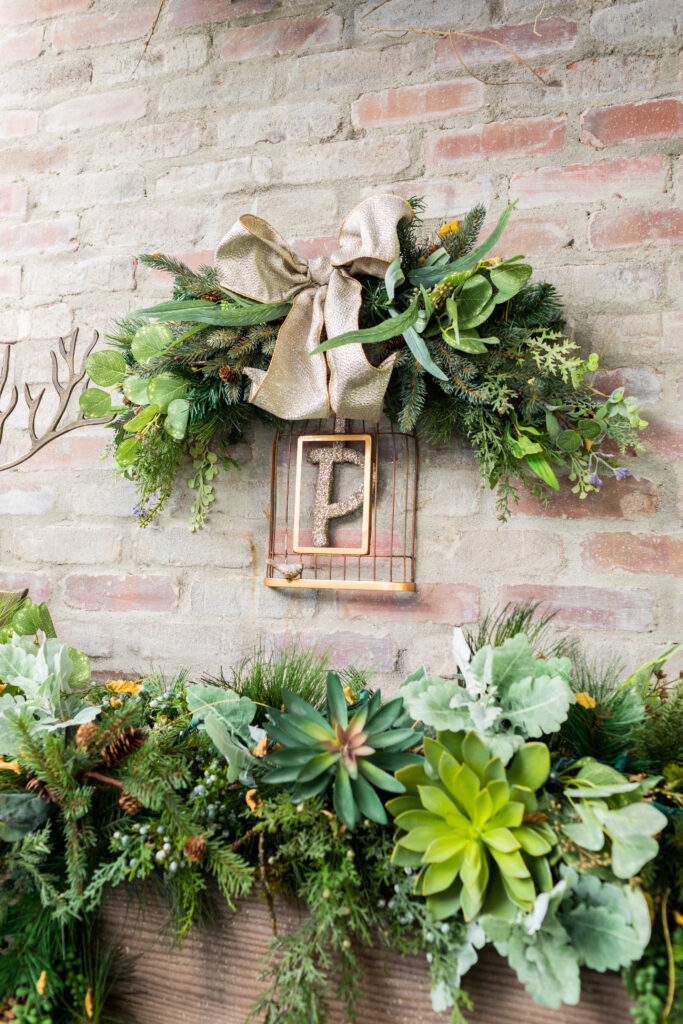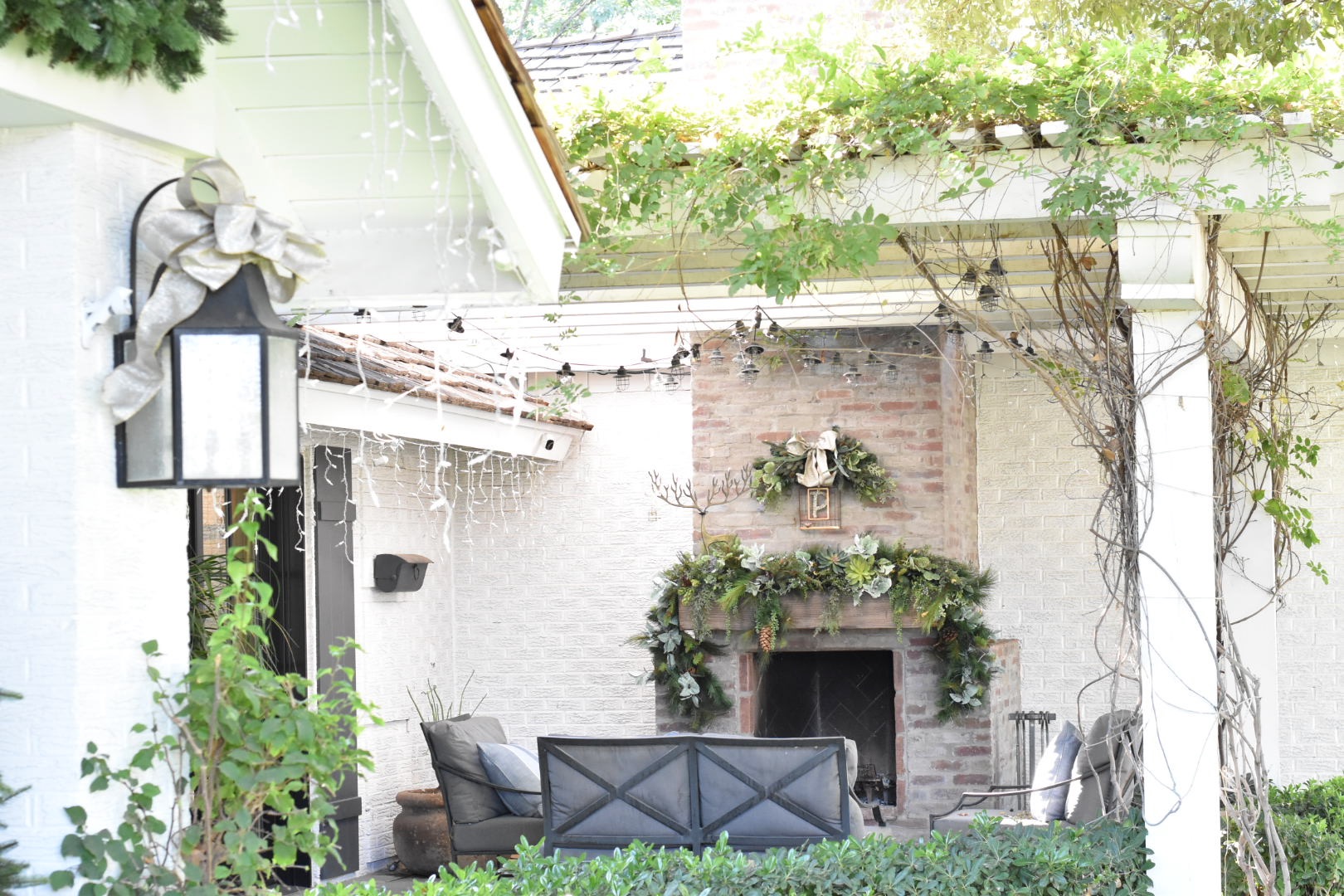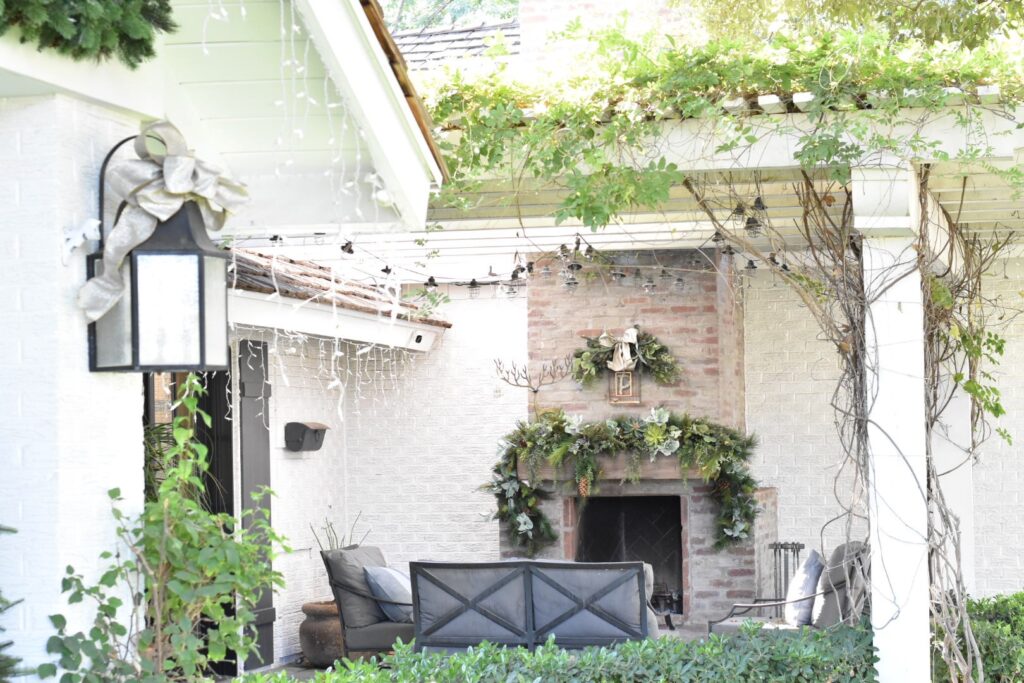 the pool house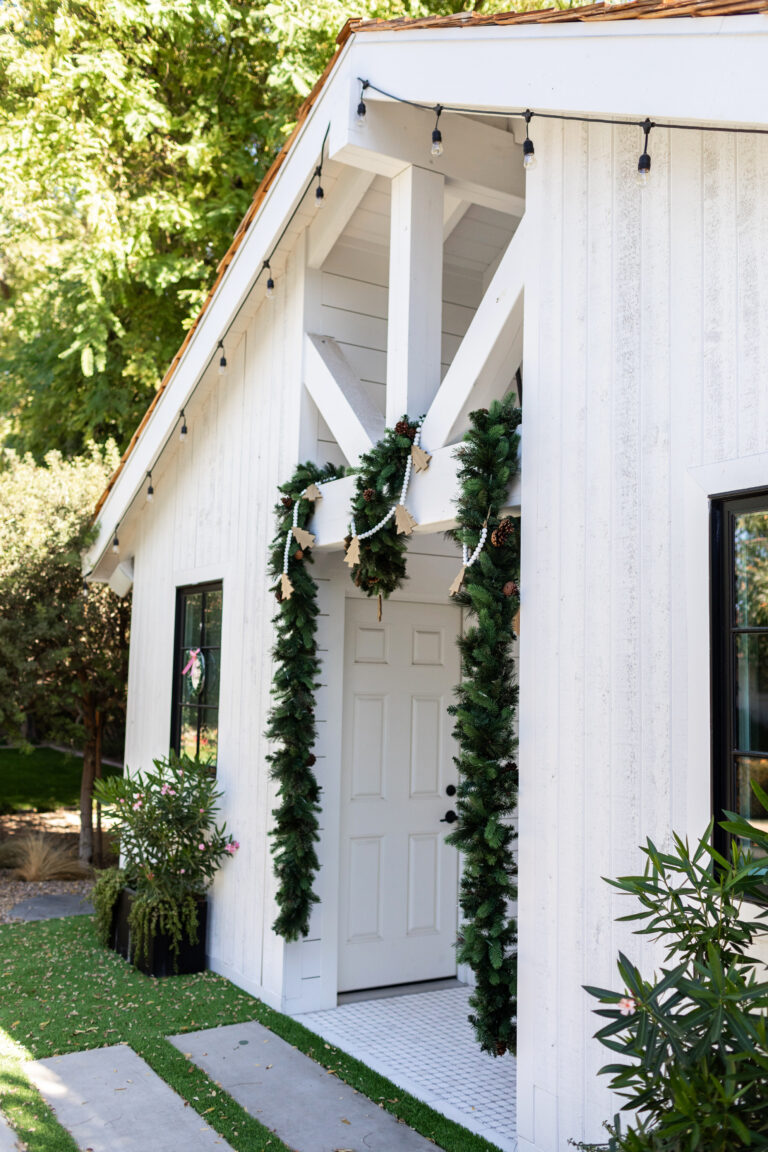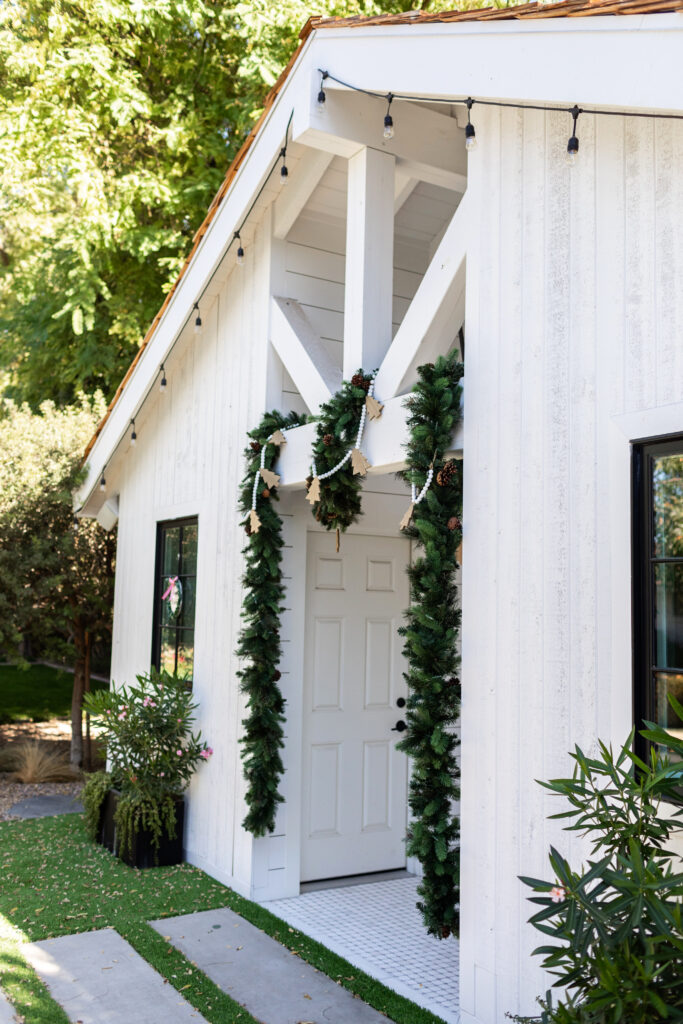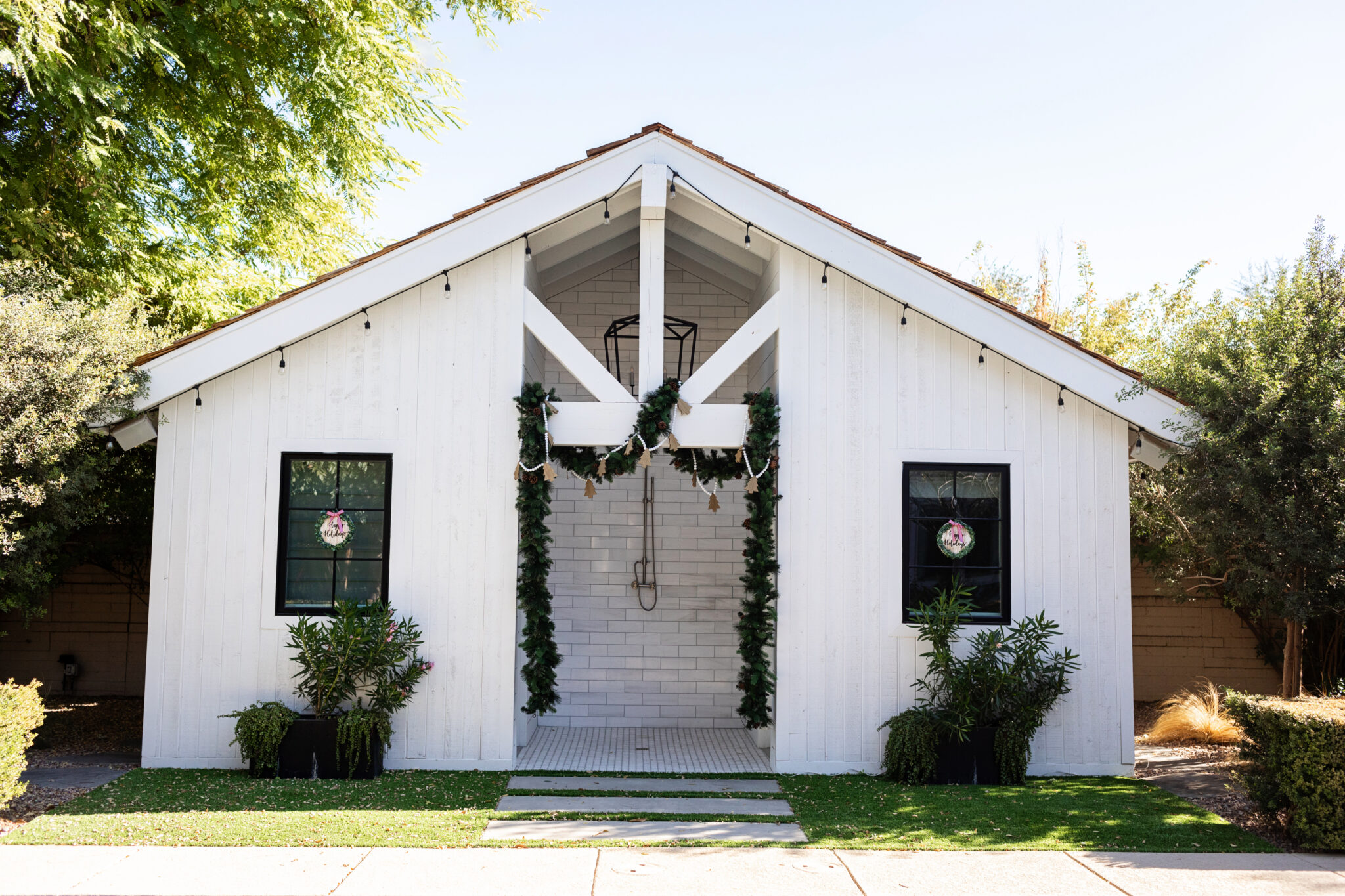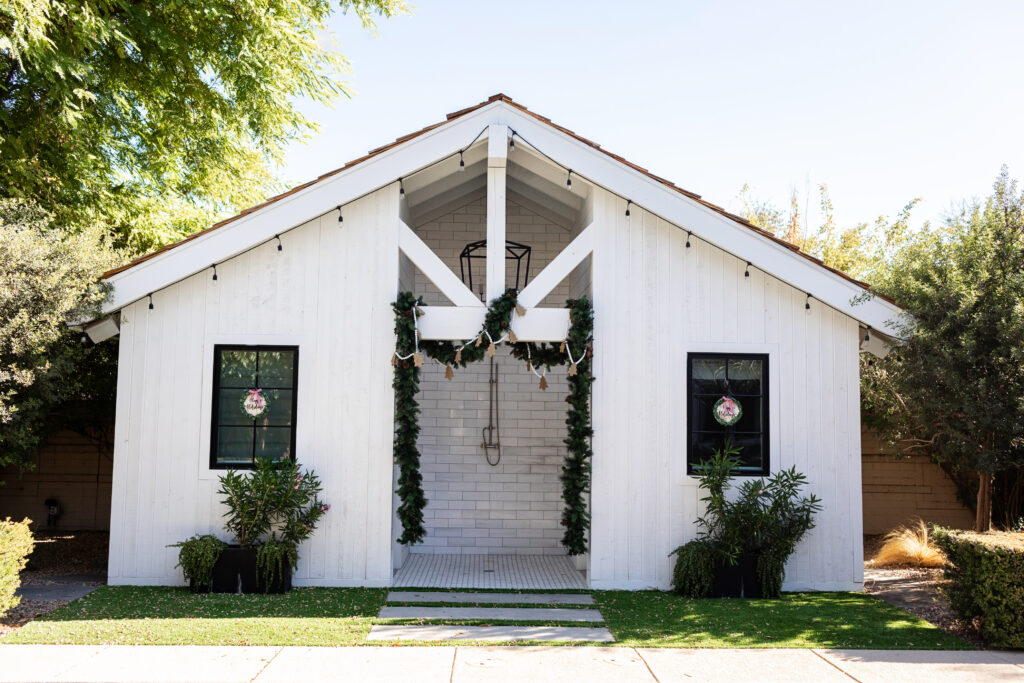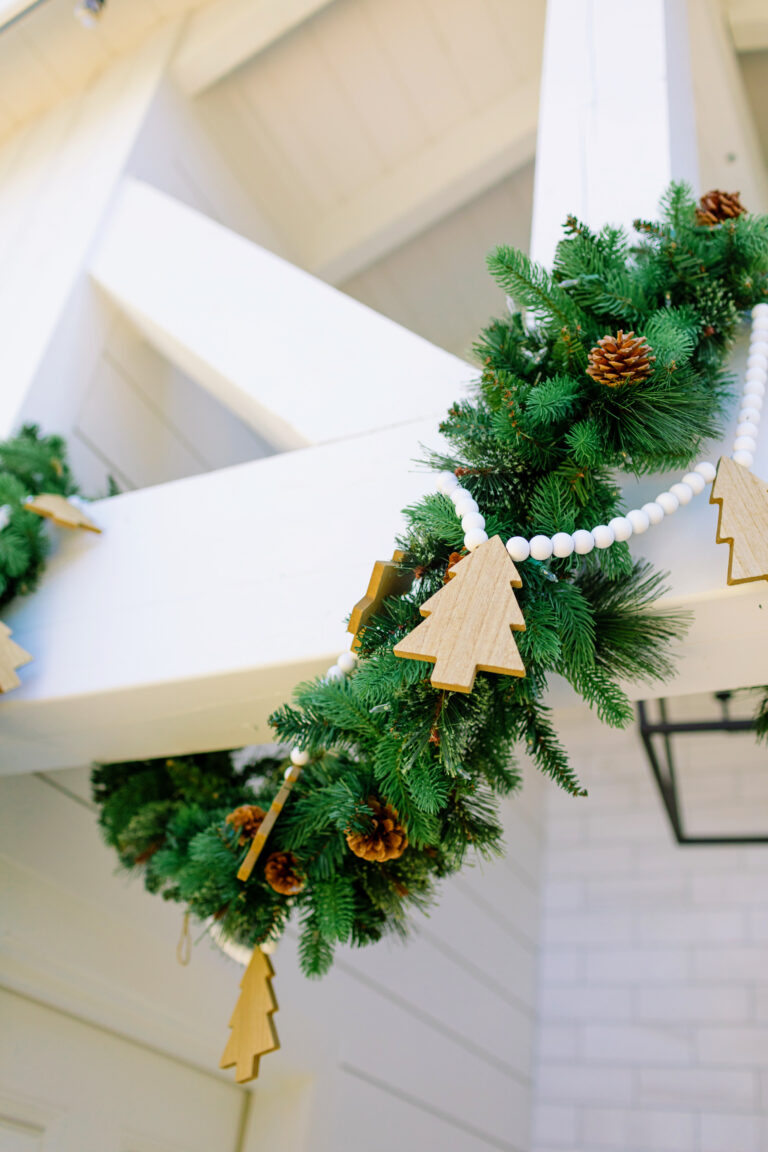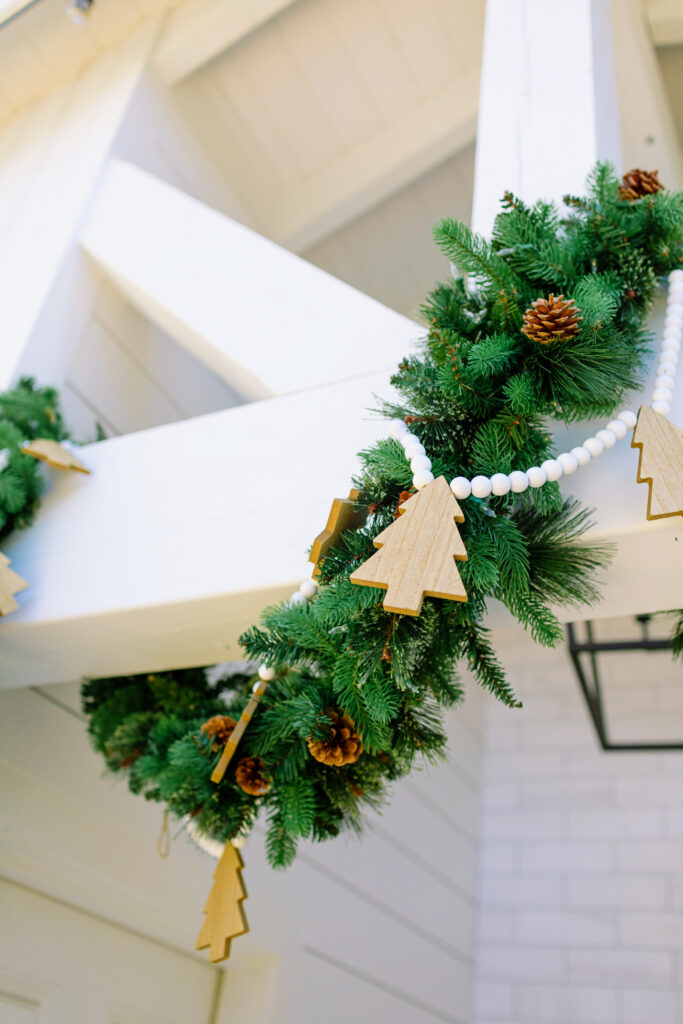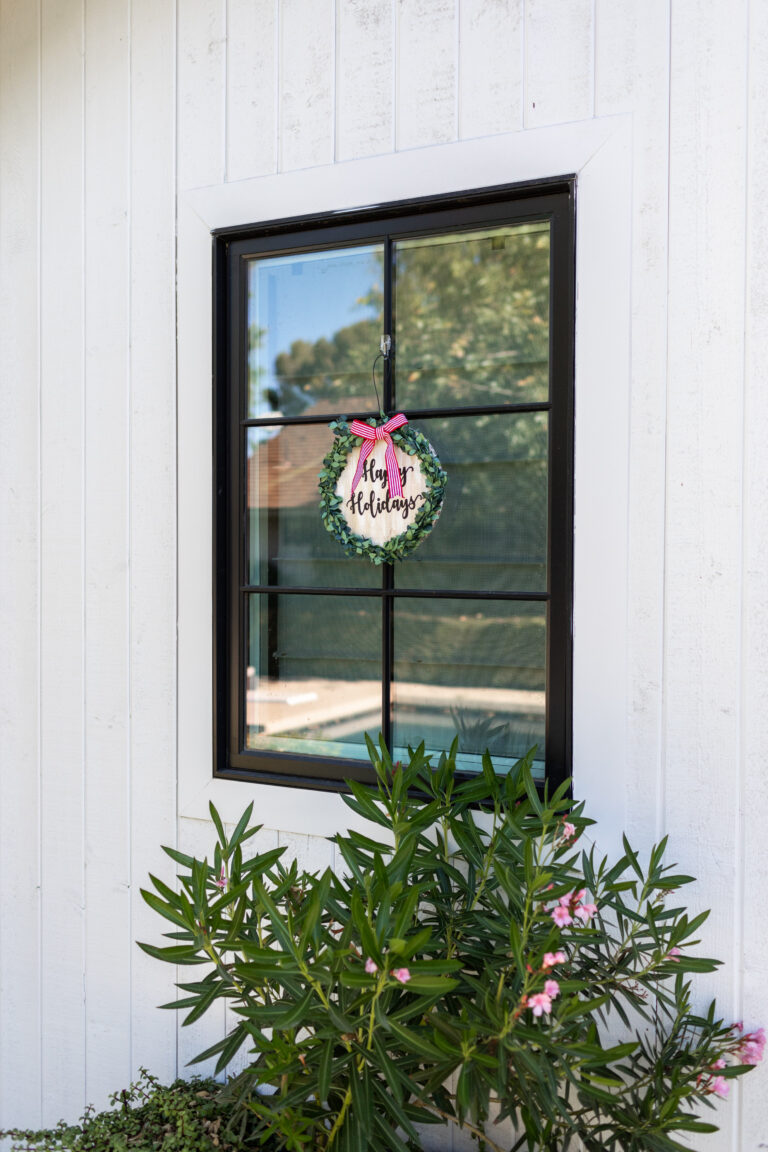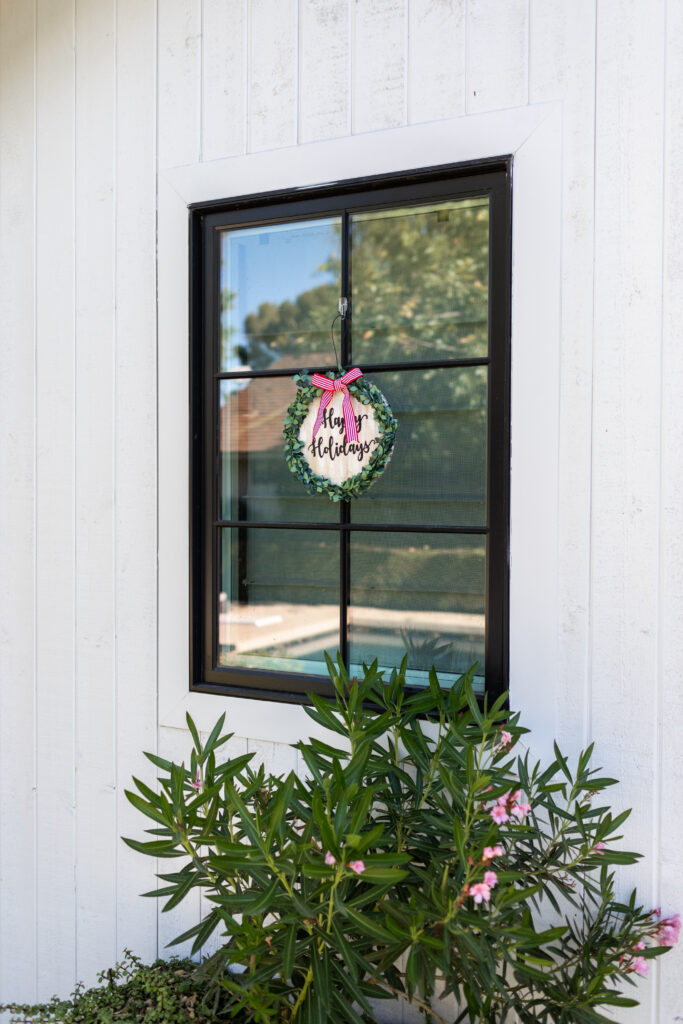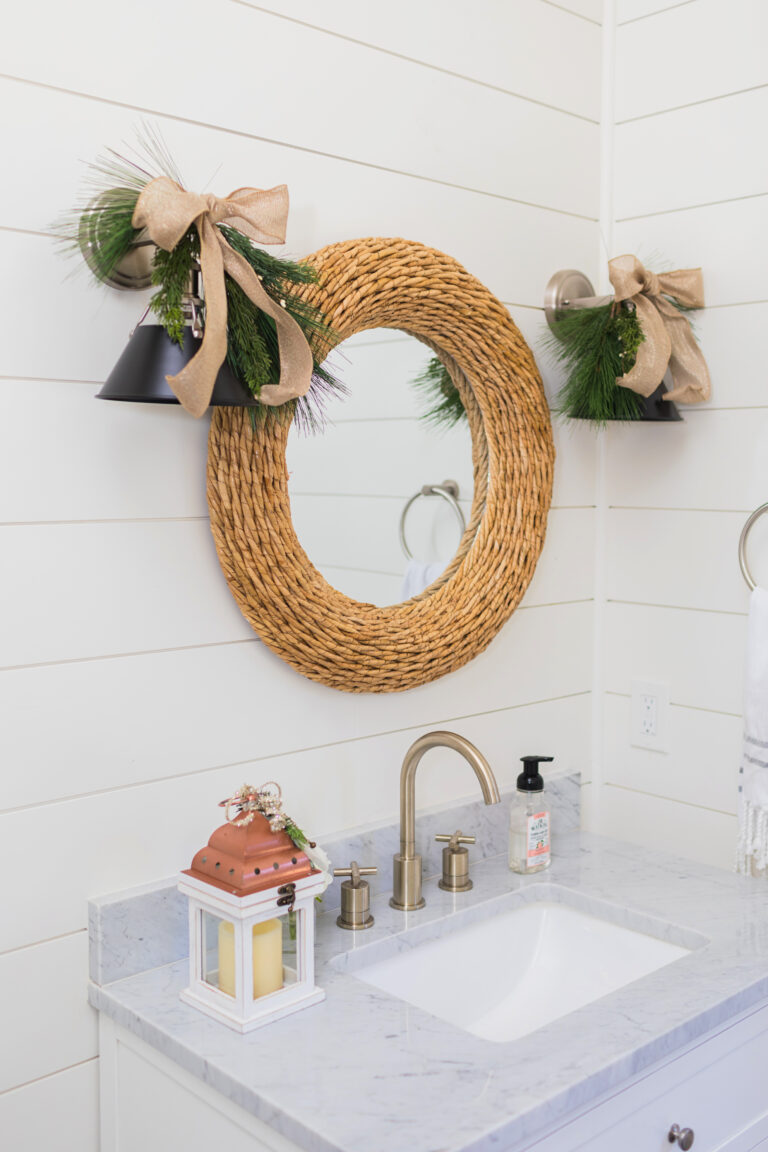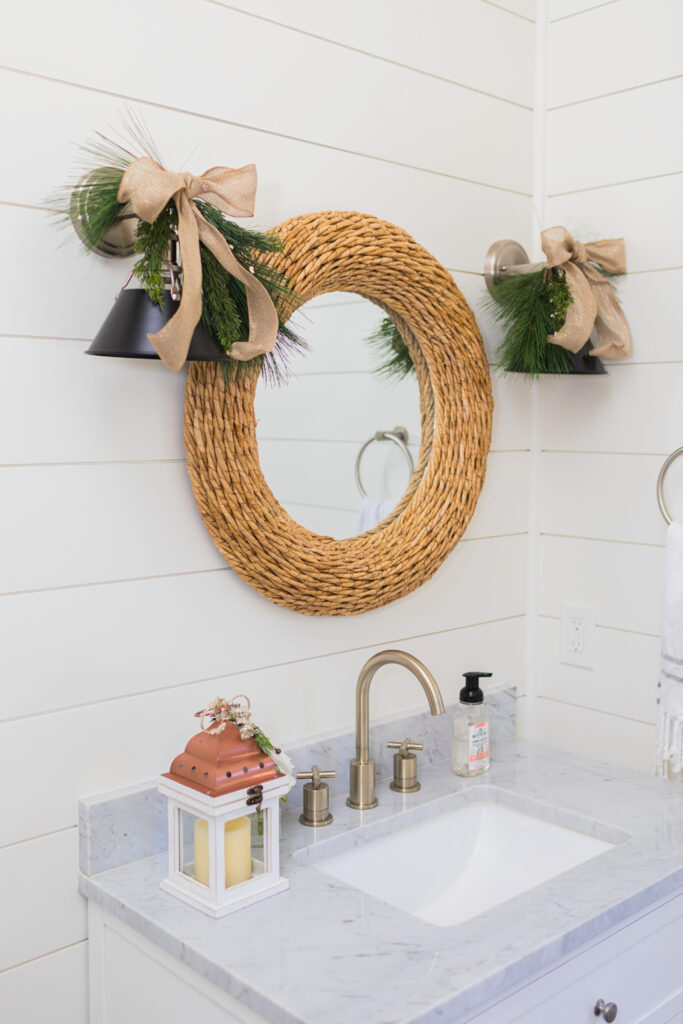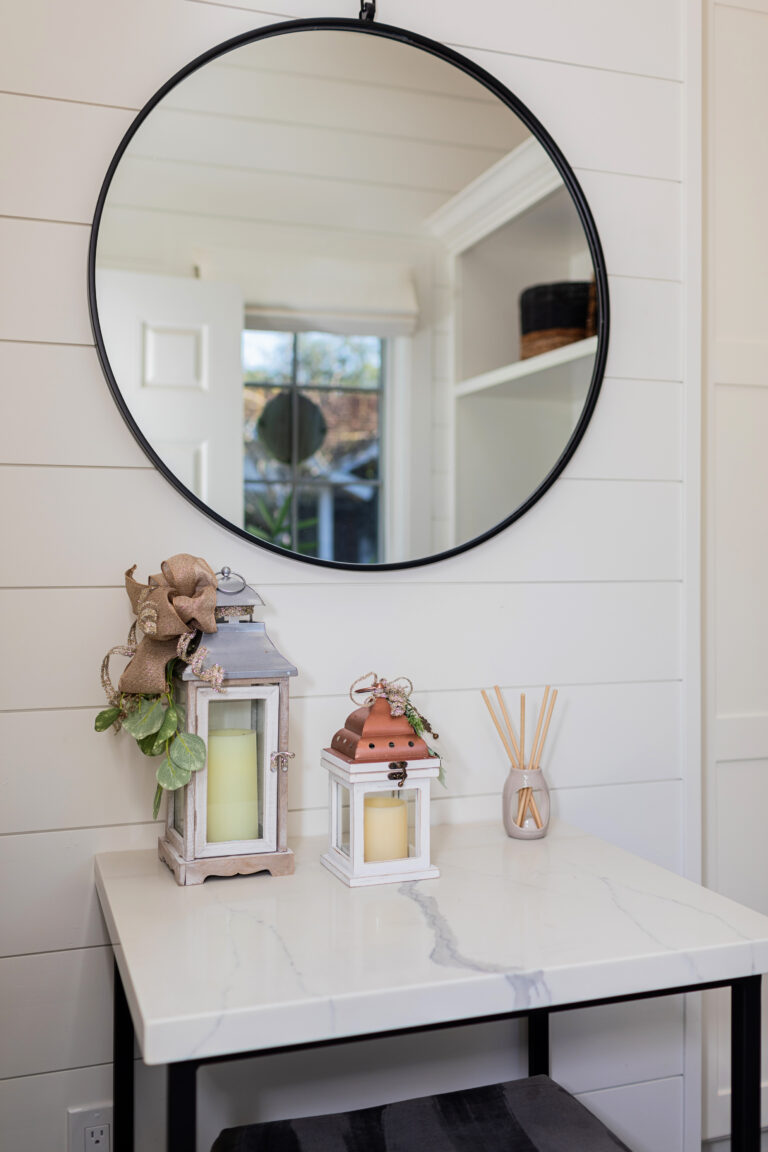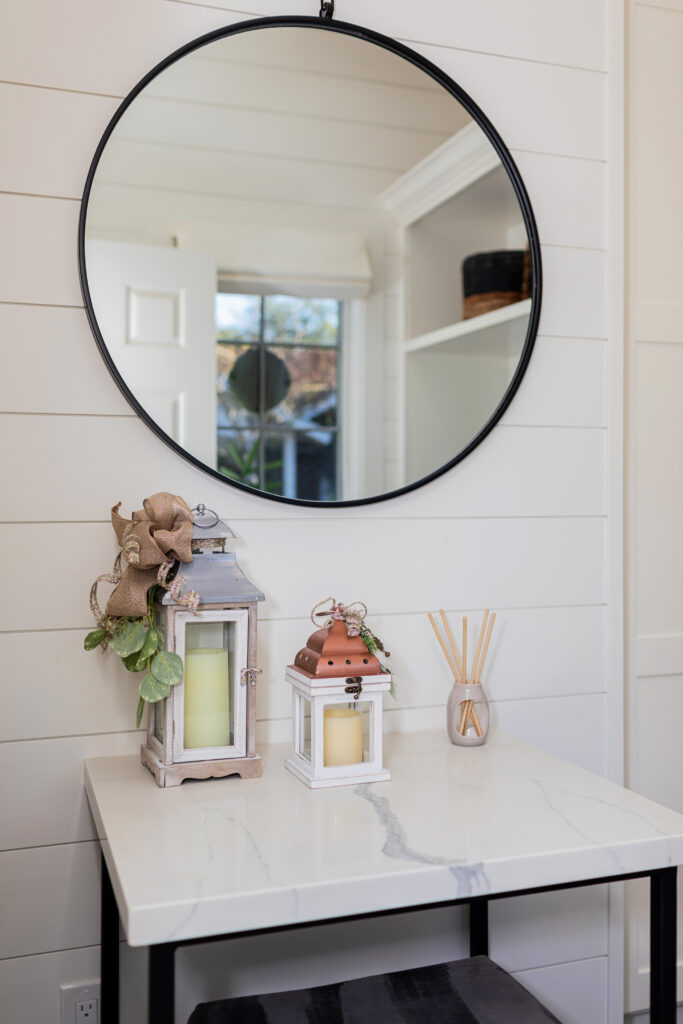 Backyard ramada & fireplace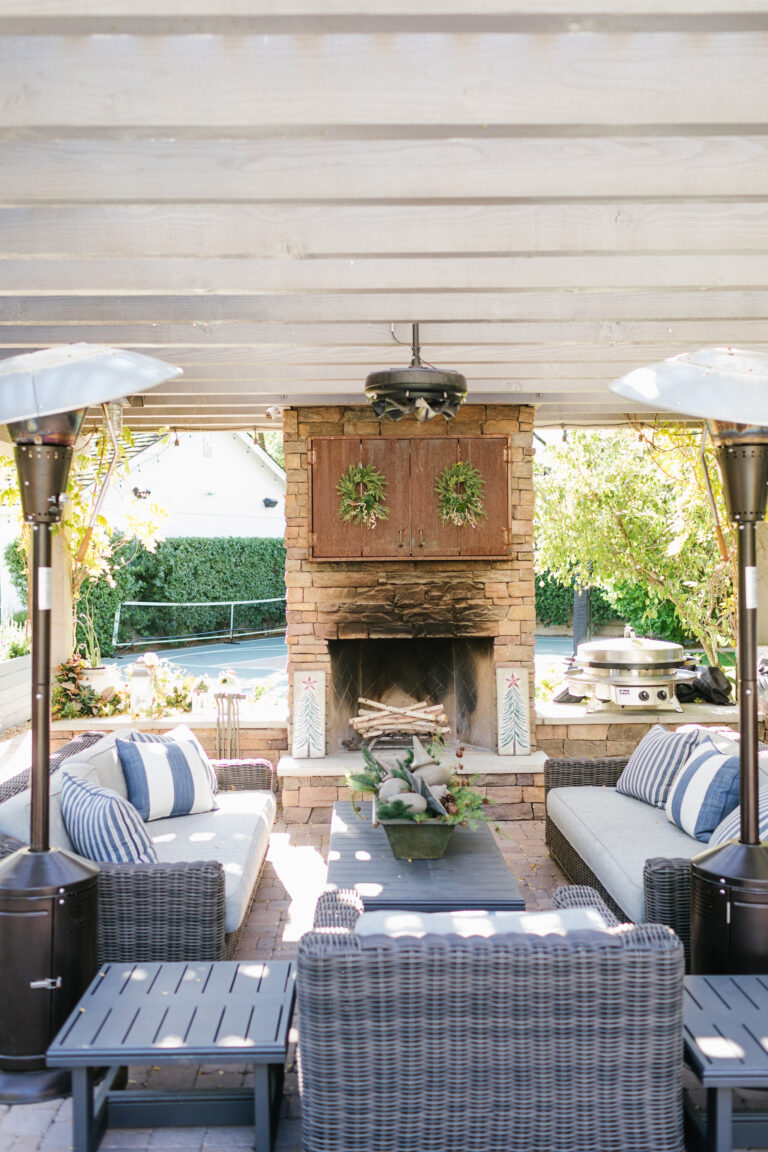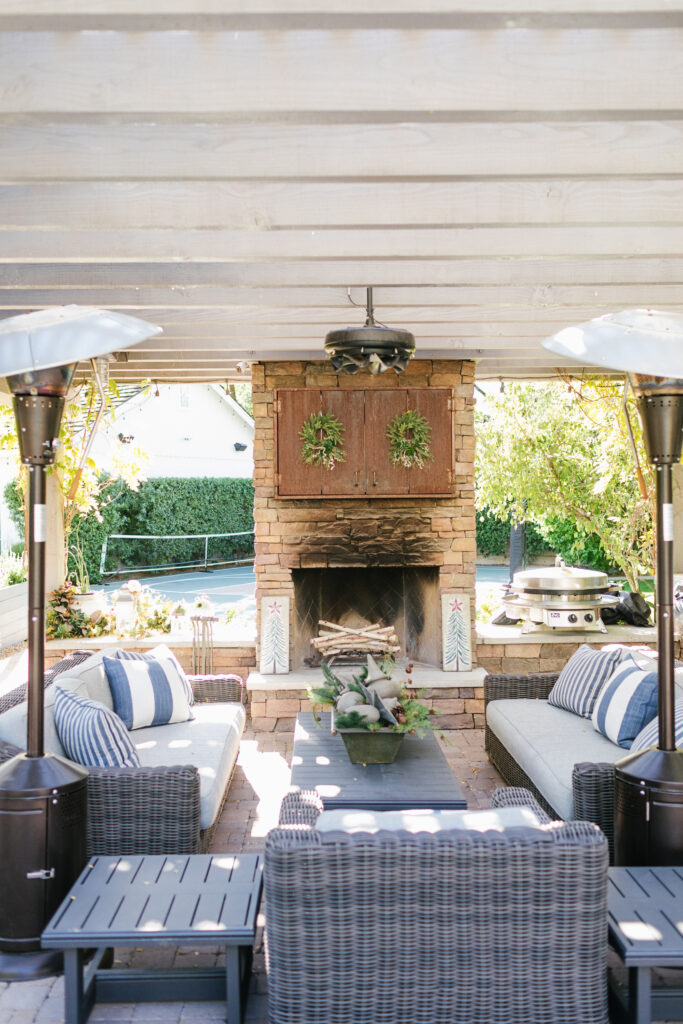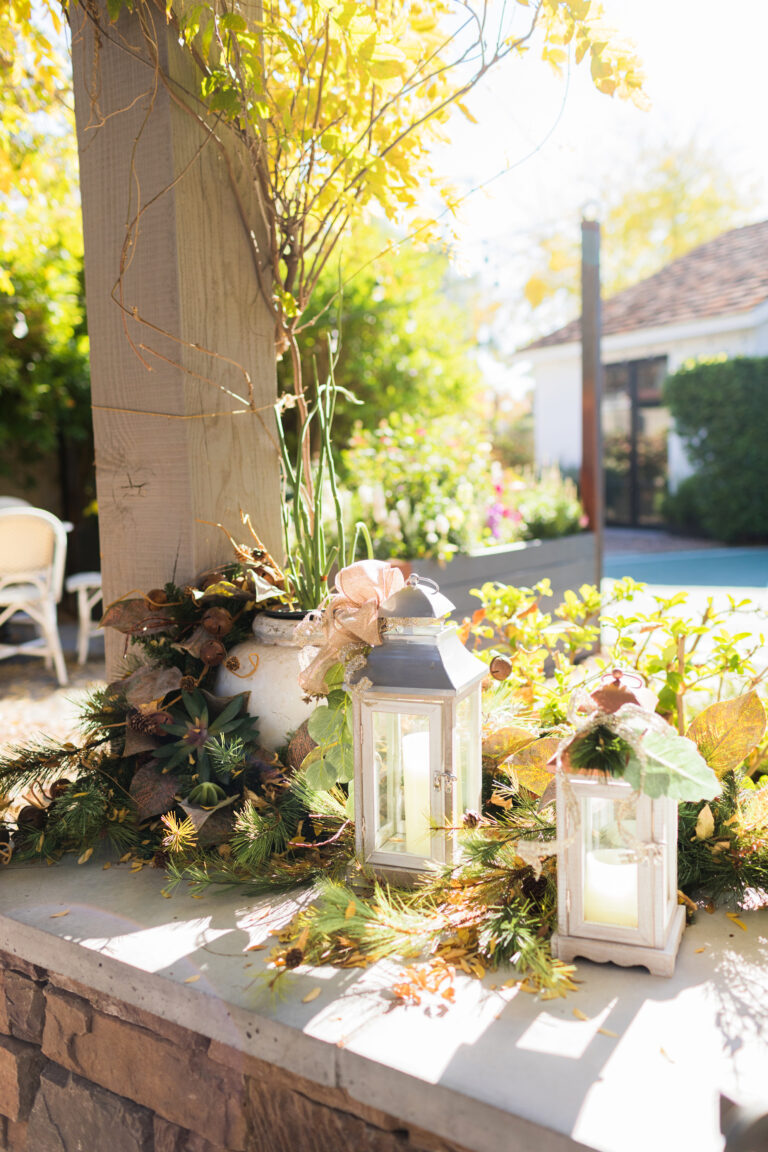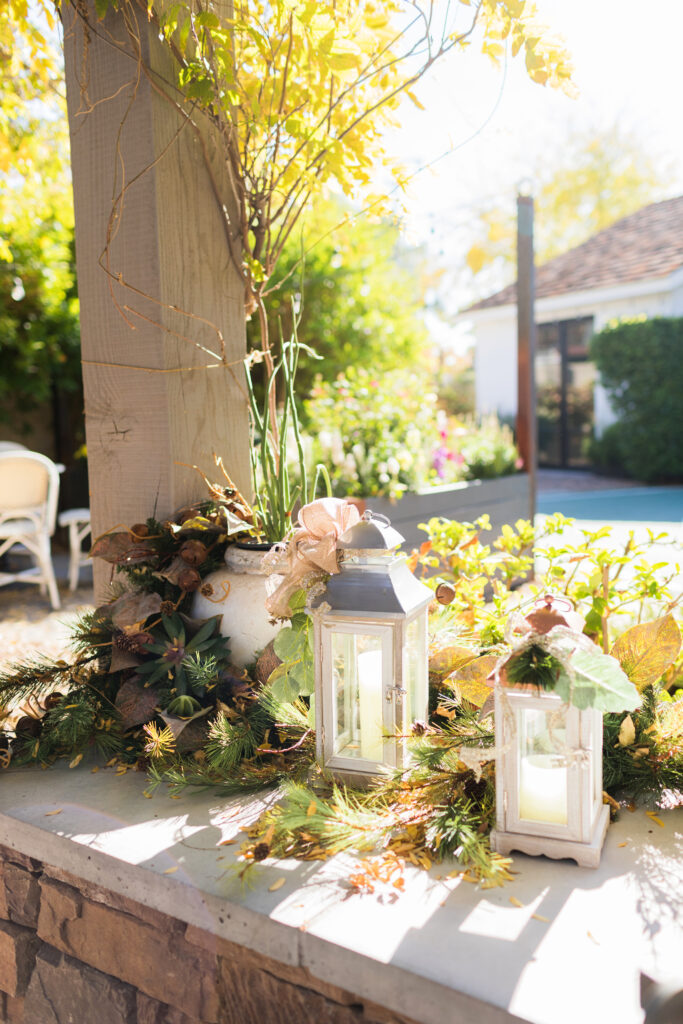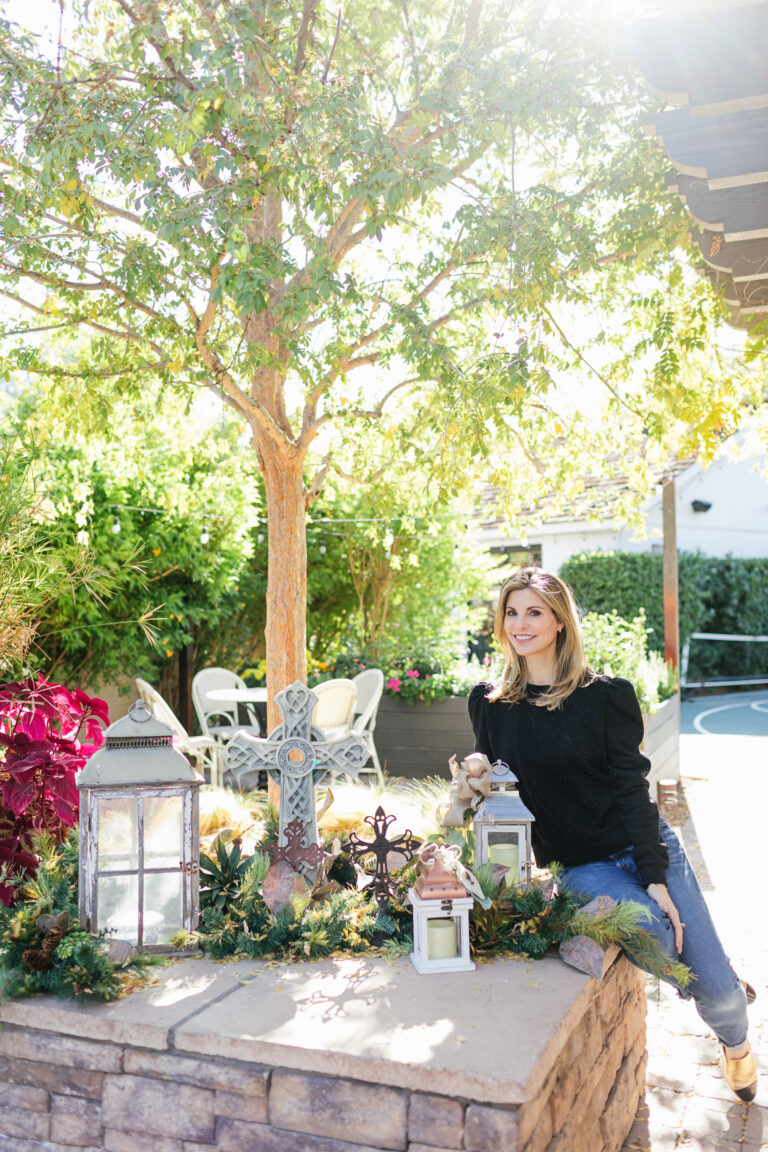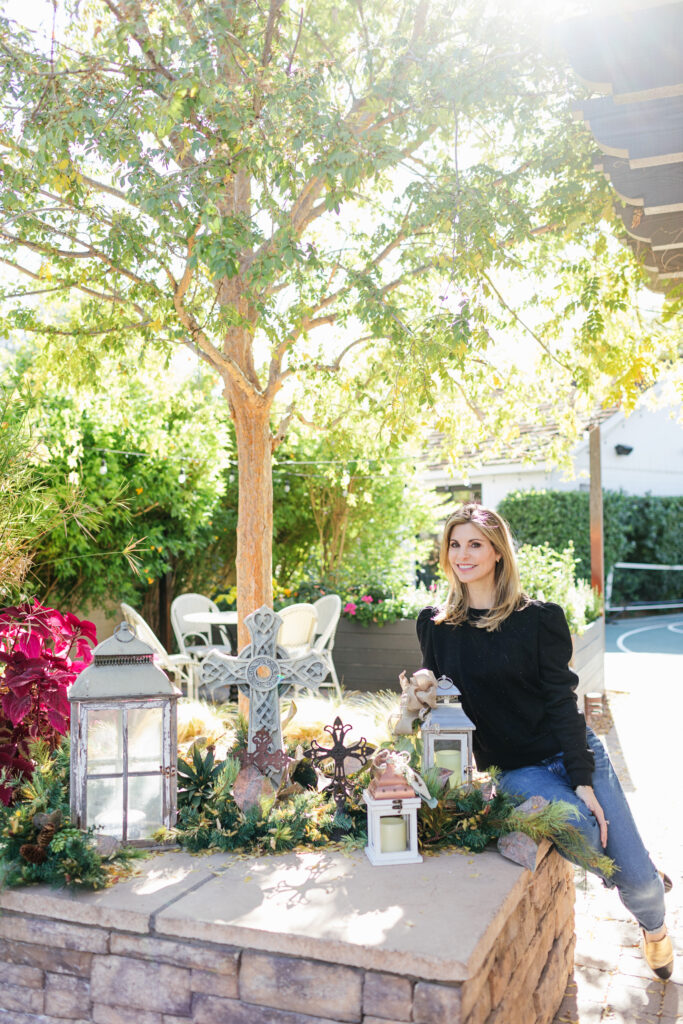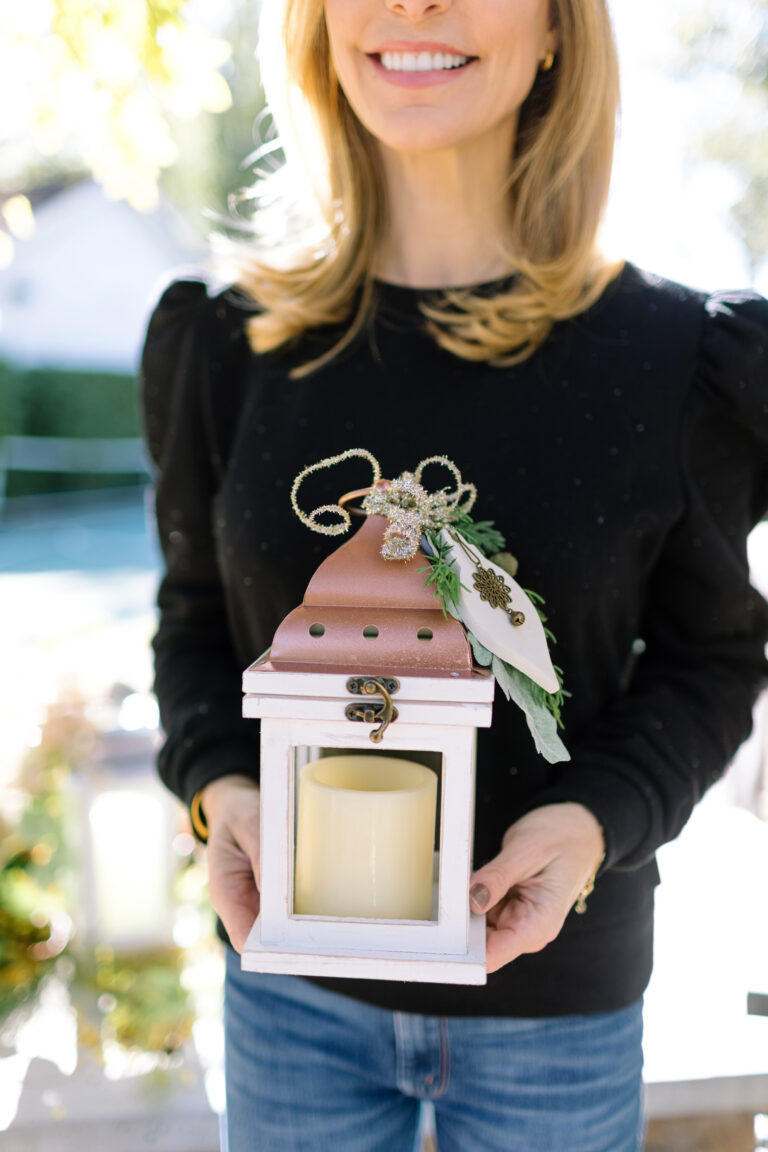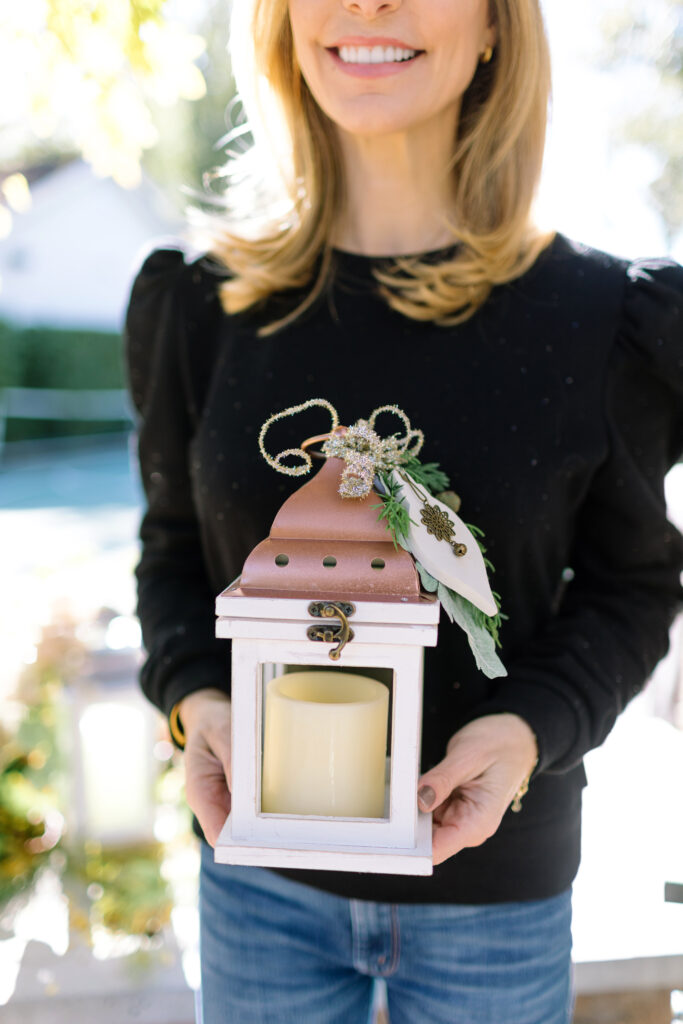 Oh, and this little door . . .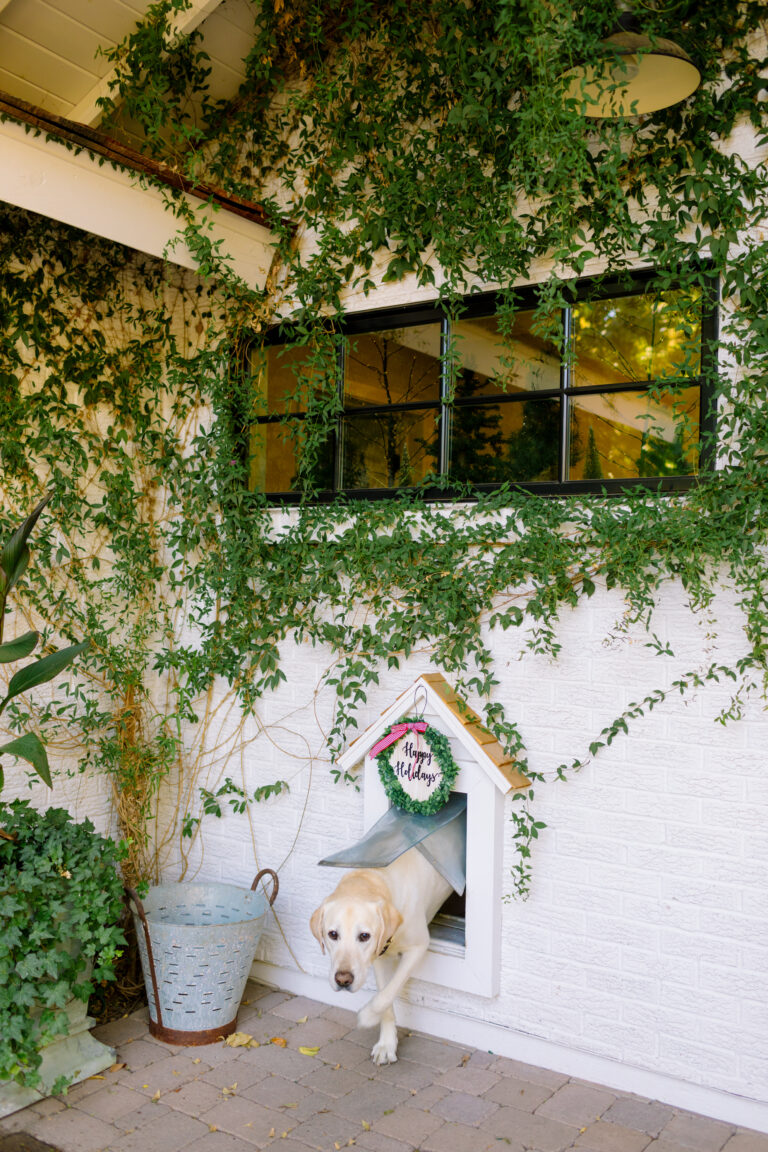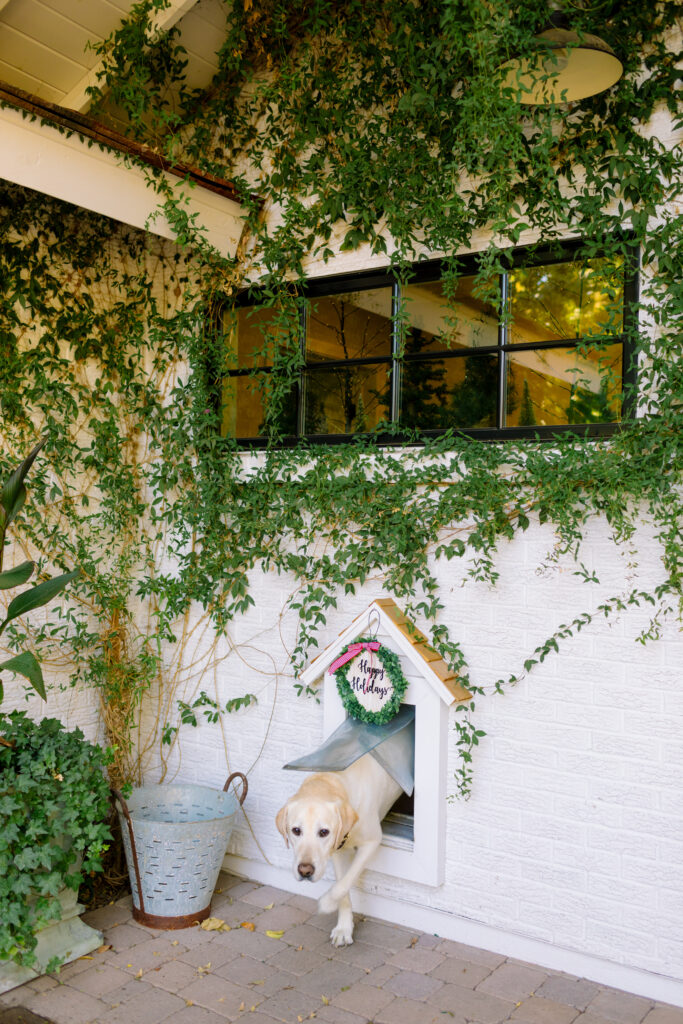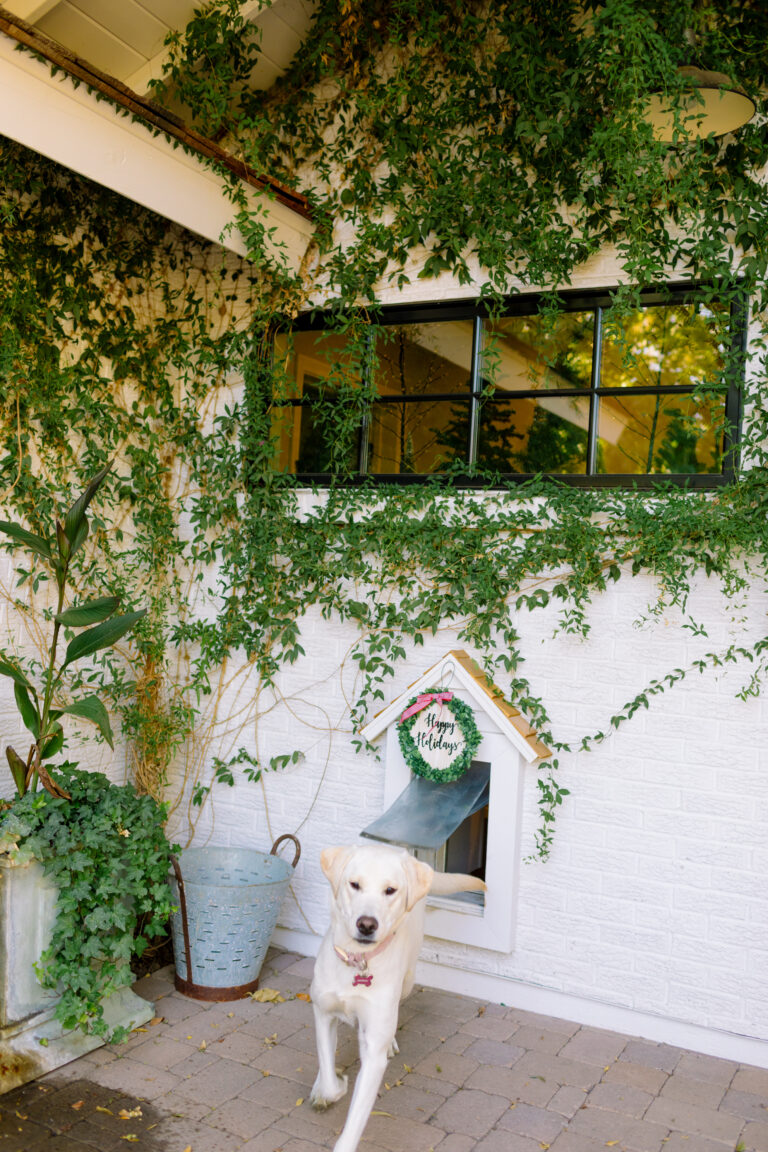 Thanks for visiting! I hope you enjoyed seeing our outdoor holiday decor – I'm sure we will change it up a bit for next year as well. To see how I've decorated my kitchen for Christmas, check out my post here.