One of the questions I get asked all of the time is why I have white sofas in my living room if I entertain so much. Truth is, when I was remodeling my living room a few years ago, I discovered a little secret that changed my thinking on this. It's a clever interior designer's tip that I had never heard of. Read on for my white sofa tricks to keeping them clean!
Your typical sofa . . .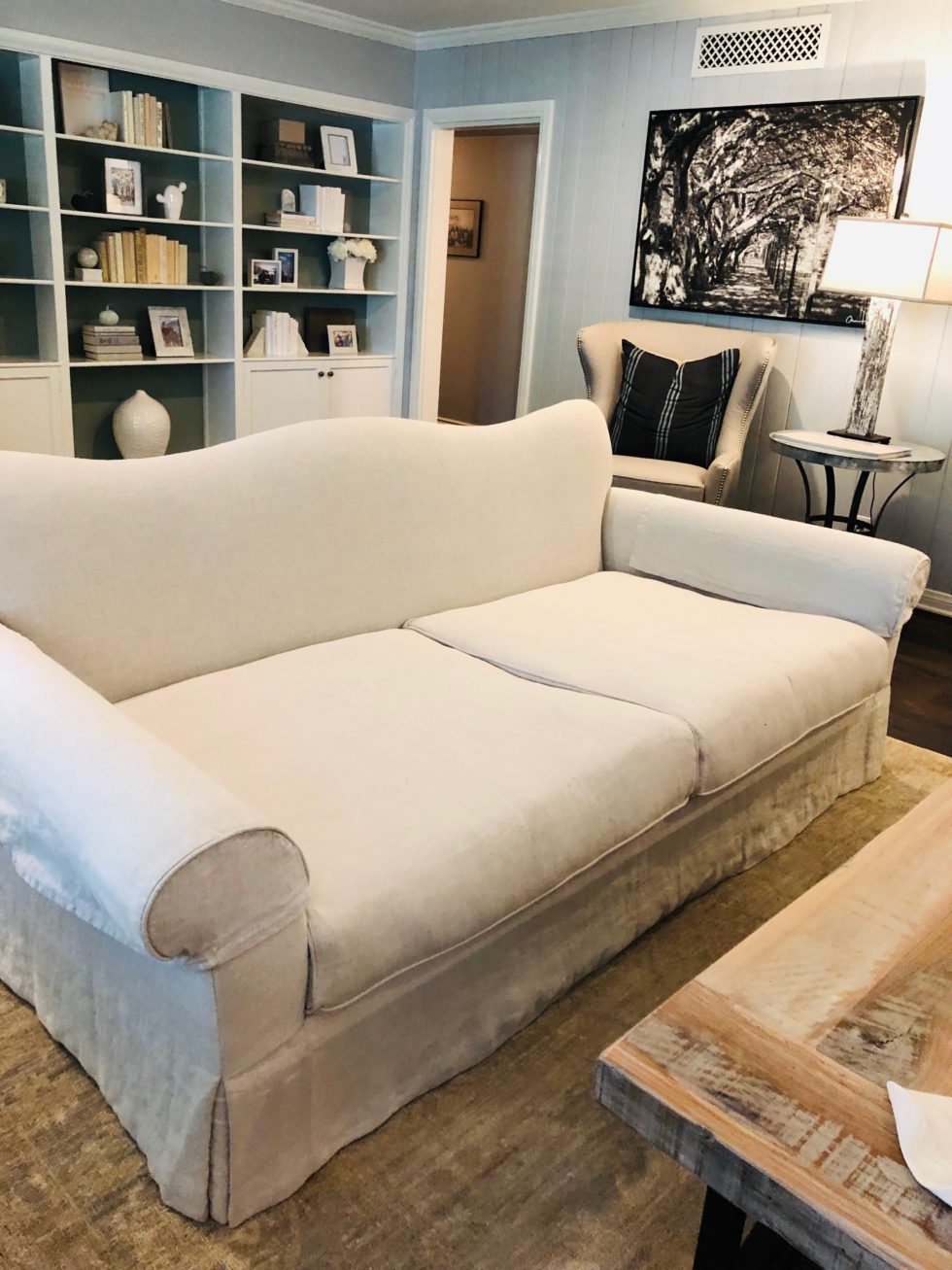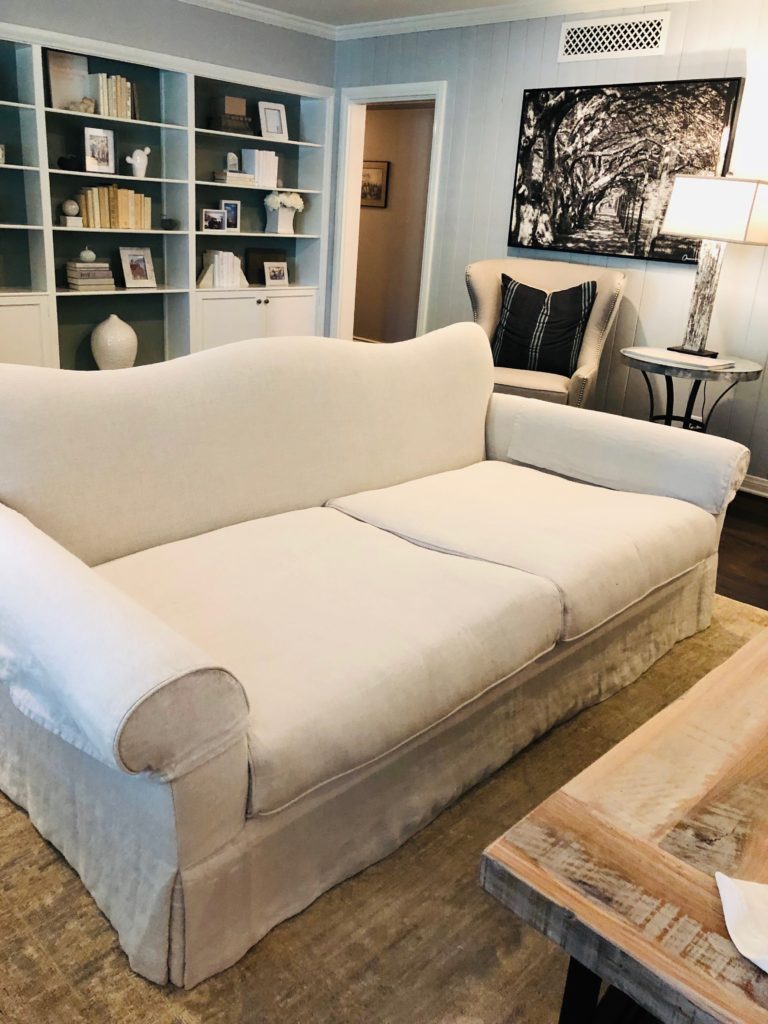 I had these custom made so that could fit 3 adults or 4 kids (even though many more have tried to squeeze onto one!). Covers for the arms were essential, because that it where most wear and tear happens. The arm rest covers make it easy to wash and helps protect the fabric underneath.
A Topper for Comfort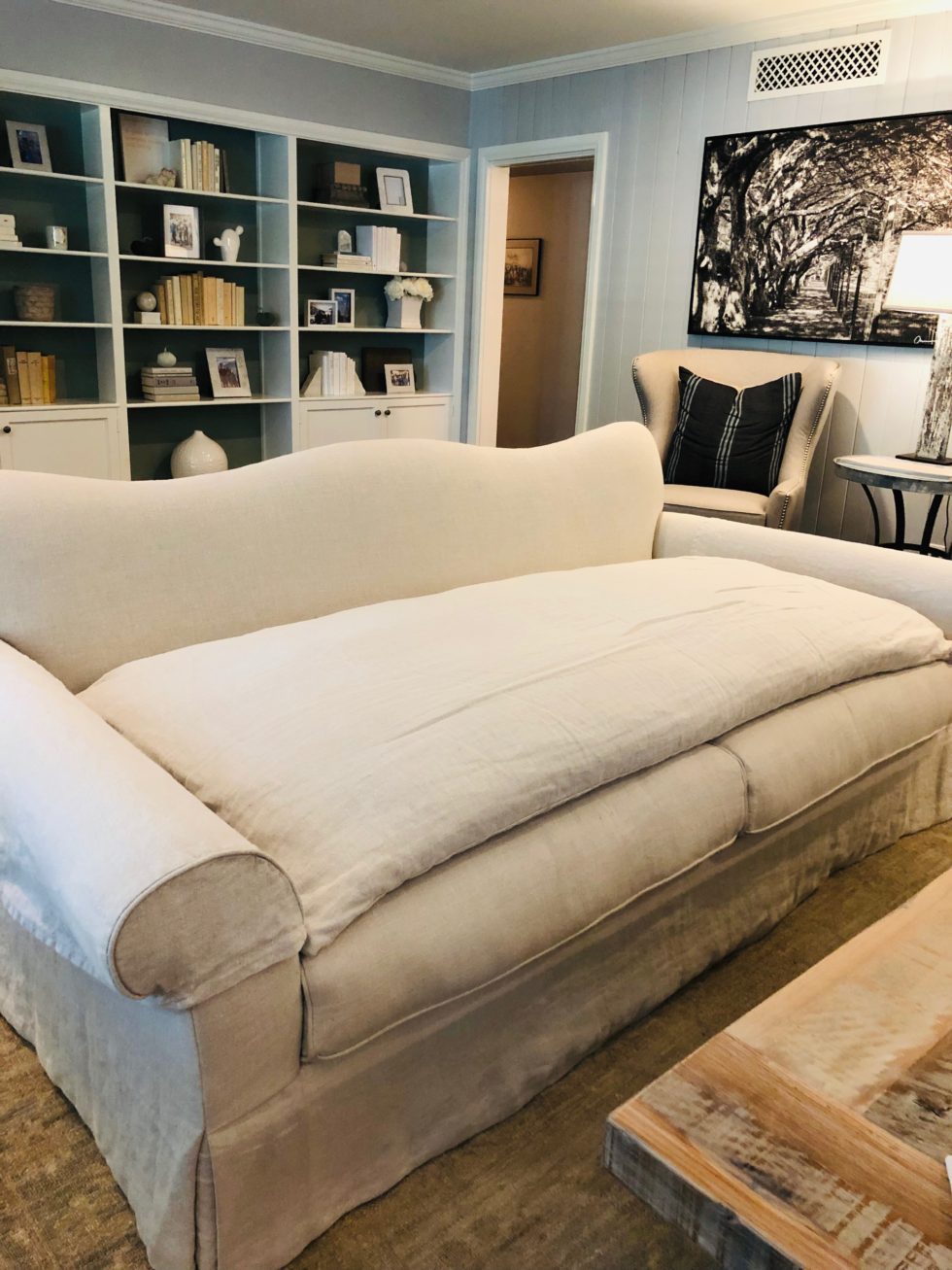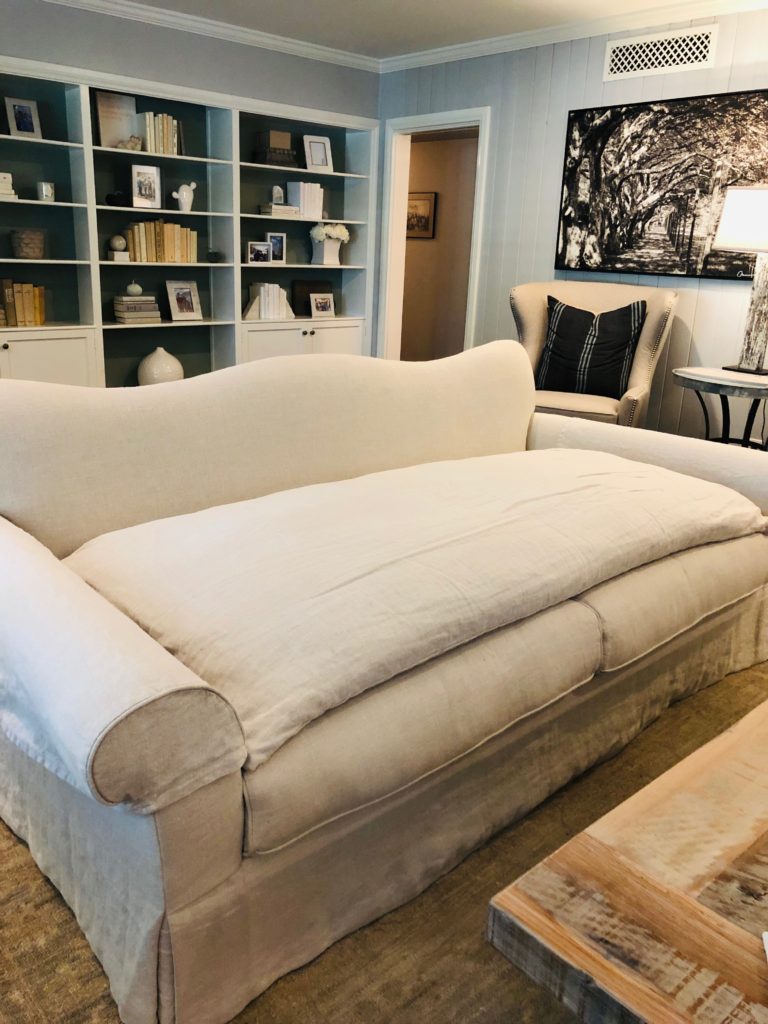 For extra softness, this sofa brand had an option for a down-filled topper. It makes a huge difference when it comes to sinkability – everyone comments on how comfy these are. Perfect for a snooze during football season!
Here's my Secret . . .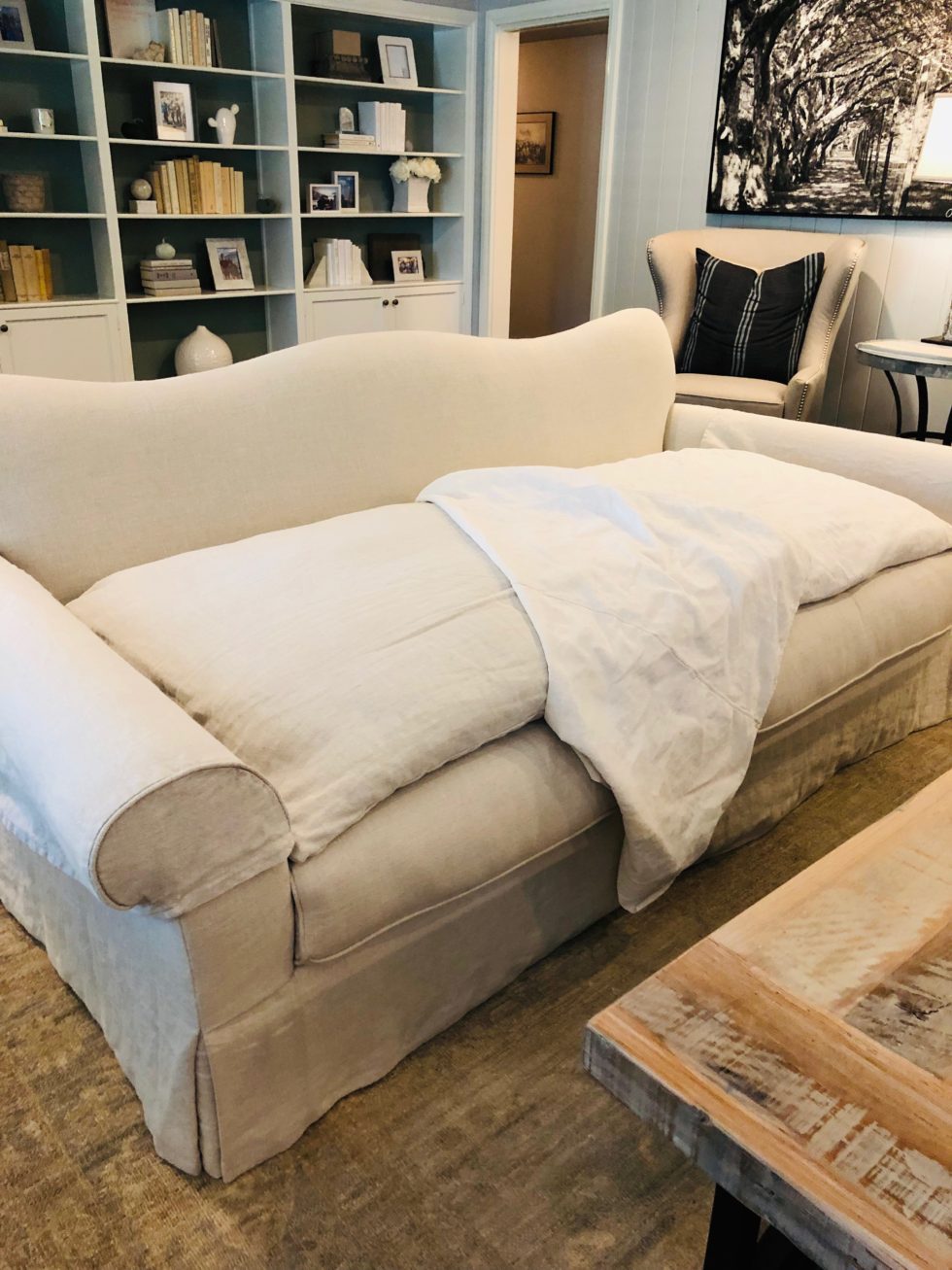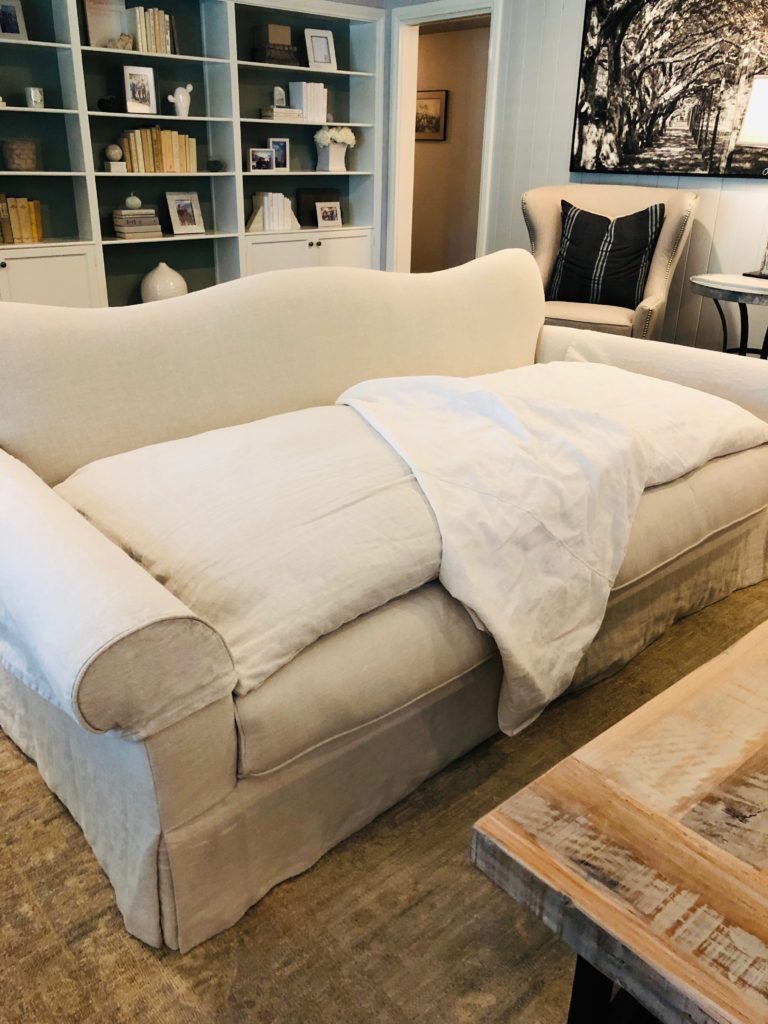 My dog, Palmer, is notorious for getting on the sofas when were not home, even though he knows he's not supposed to. This "sheet" makes it super easy to take off and throw in the washing machine when it gets dirty. This alleviates the need to take off the cumbersome cushion covers that can be very hard to put back on. Made of flax colored Belgian linen, these sheets get softer with each wash and I can tuck the corners in without even knowing its there. I can thank my amazing interior designer, Susan Rose of The Willows, for this genius idea. Here's a link to their amazing store: https://willowsdesign.com/shop/
Sheet in Place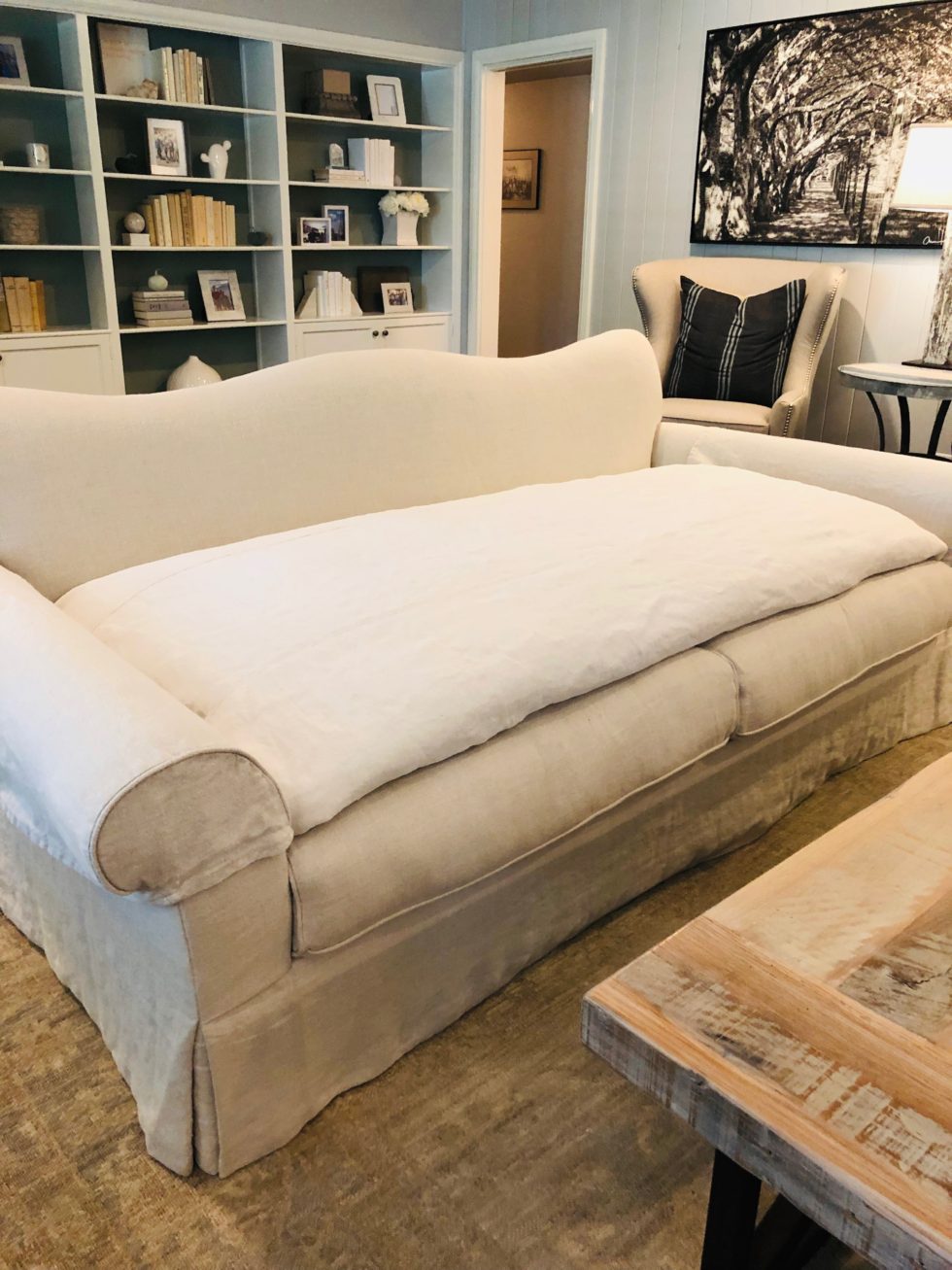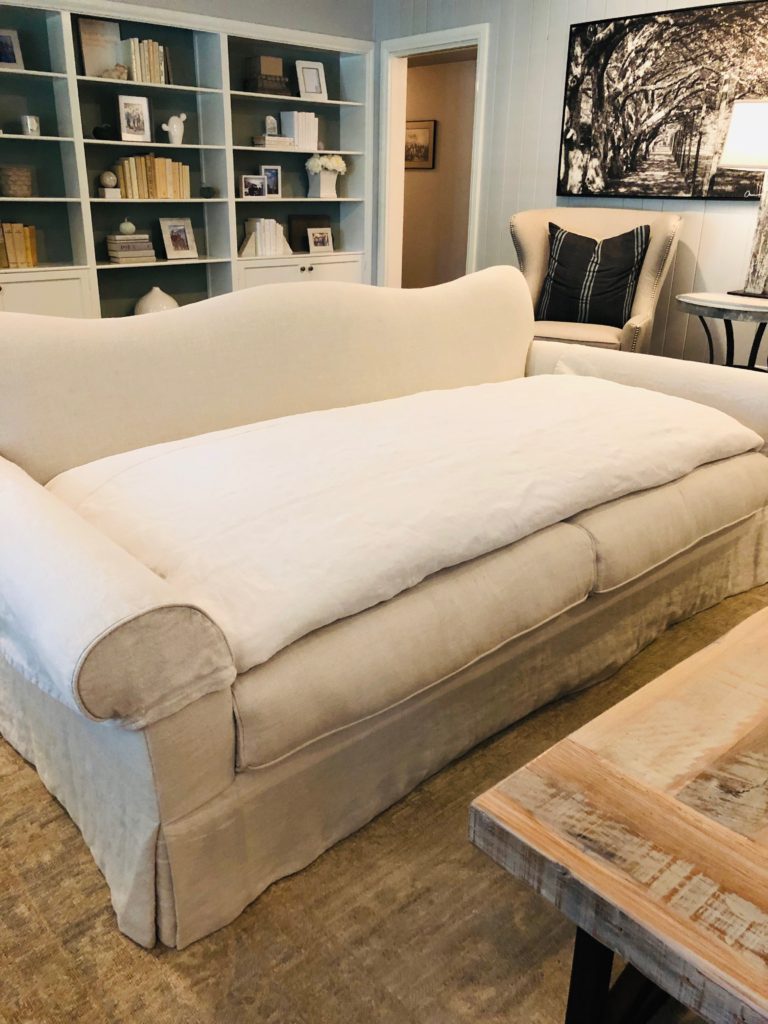 This sheet needs bi-weekly cleaning, so I use special detergent on it. Here's my favorite, because it's gentle on the Belgian linen and smells amazing: https://www.hillhousenaturals.com/product-p/lnld.htm
The Final Presentation!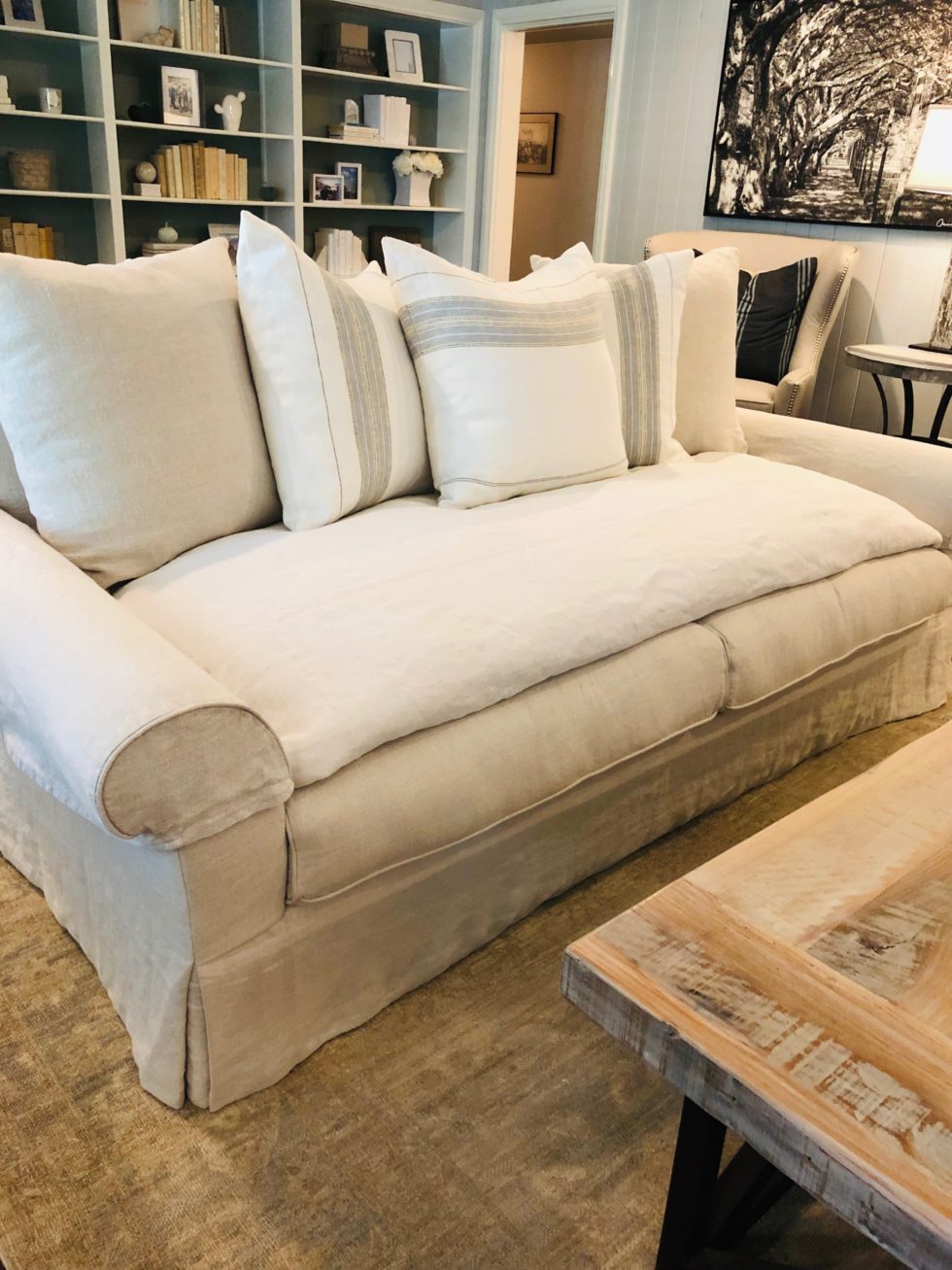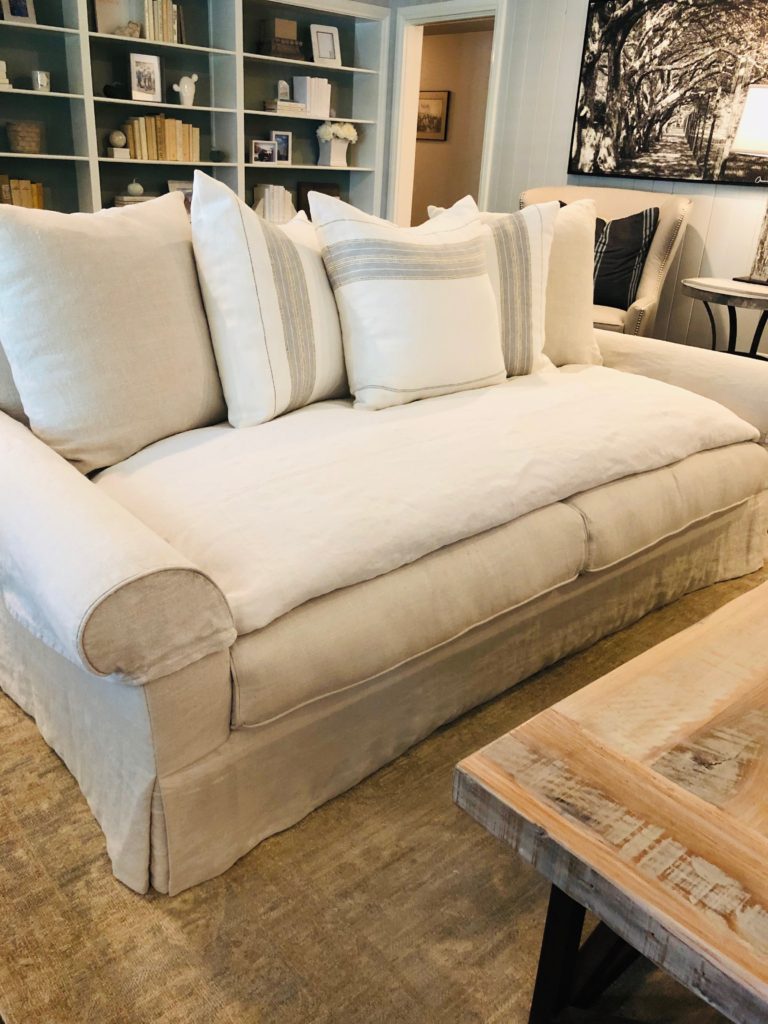 So there it is! My trick to keeping my white sofas pristine. I don't worry when entertaining guests, because I know I can wash everything if there's a spill or accident. Maybe this will change some minds about buying furniture with light fabric – it can be done!
Now that I've written all of that, I understand that there still may be some instances where you need to clean up a stain or spill on a sofa. One my best resources is The Queen of Clean – here's a link to her blog: https://queenofclean.com/blog/
For more tips on how to entertain at home, please check out my post on https://tohavetohost.com/hosting-meetings-at-home/.