Because I spend so much time in the kitchen, especially during the holidays, it only makes sense that I want it to be as festive as possible and reflect a fun Christmas spirit. A beautifully decorated kitchen during the holidays just makes me happy and puts me in a great mood. Plus, it's where my family tends to gather (isn't that the case for most families?!), so if I can make my kitchen truly feel like were are celebrating the holiday season, I'm all for it! Read on to see some simple ideas for Christmas decor in the kitchen.
My Range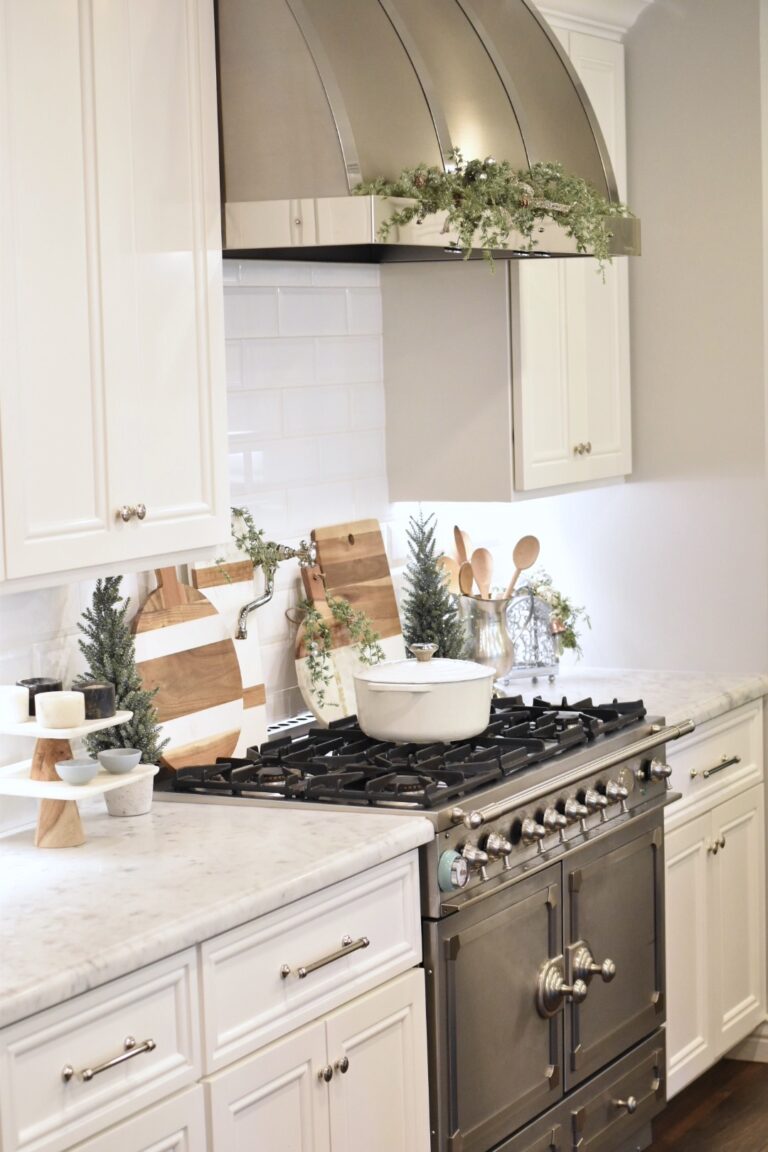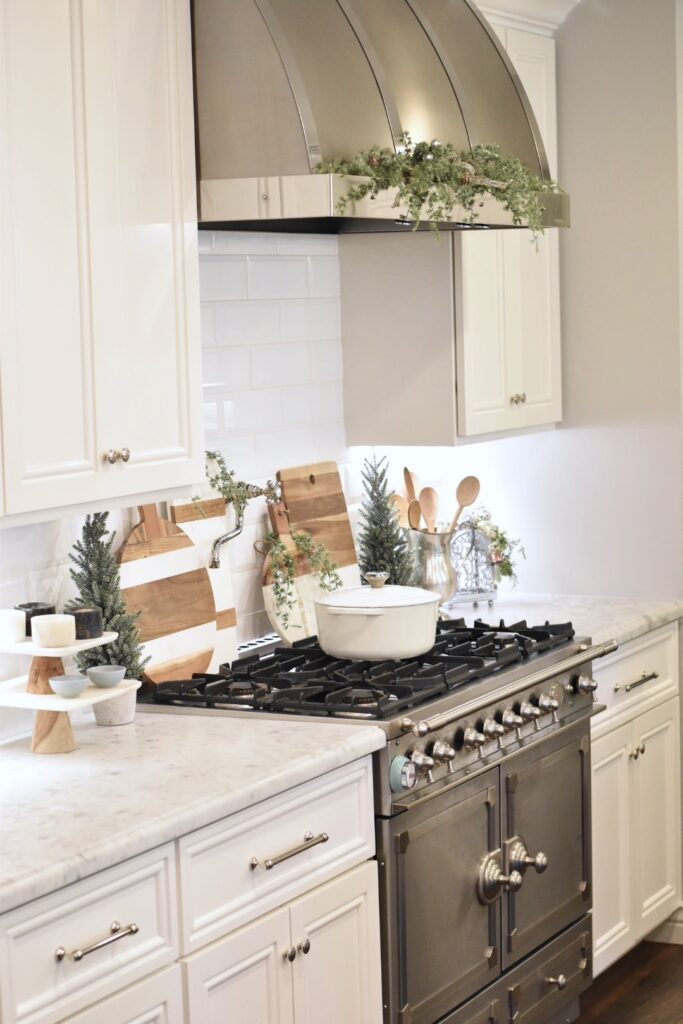 This is the first place I like to add decor because the white subway tile just begs for some color. A few mini pine trees in simple white pots flank either side, while my wood boards get a little bit of sparkly greenery sprigs. The same greenery was added to the top of the range hood using 3M Command hooks – this way it won't scratch the stainless steel and can be easily removed at the end of the season.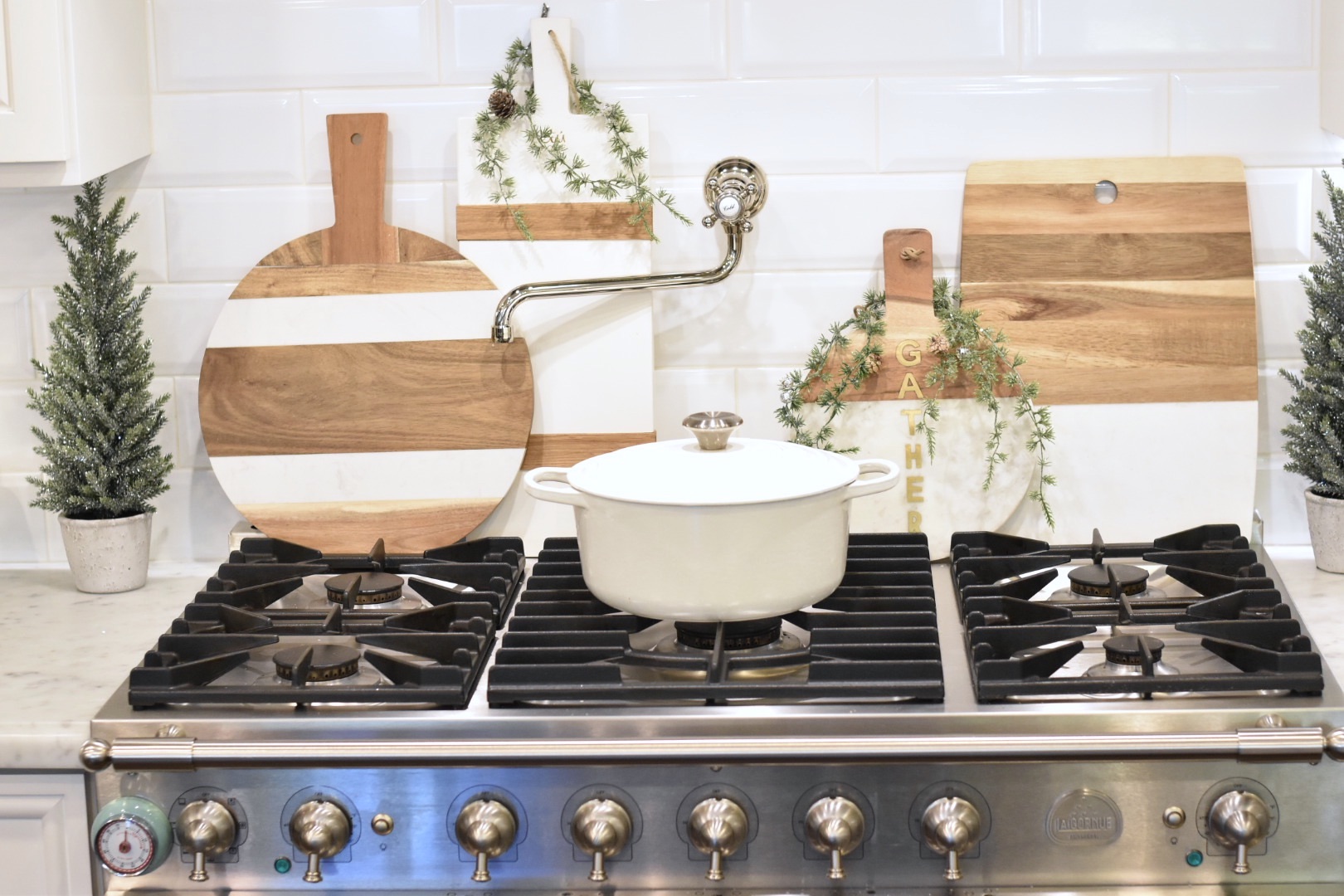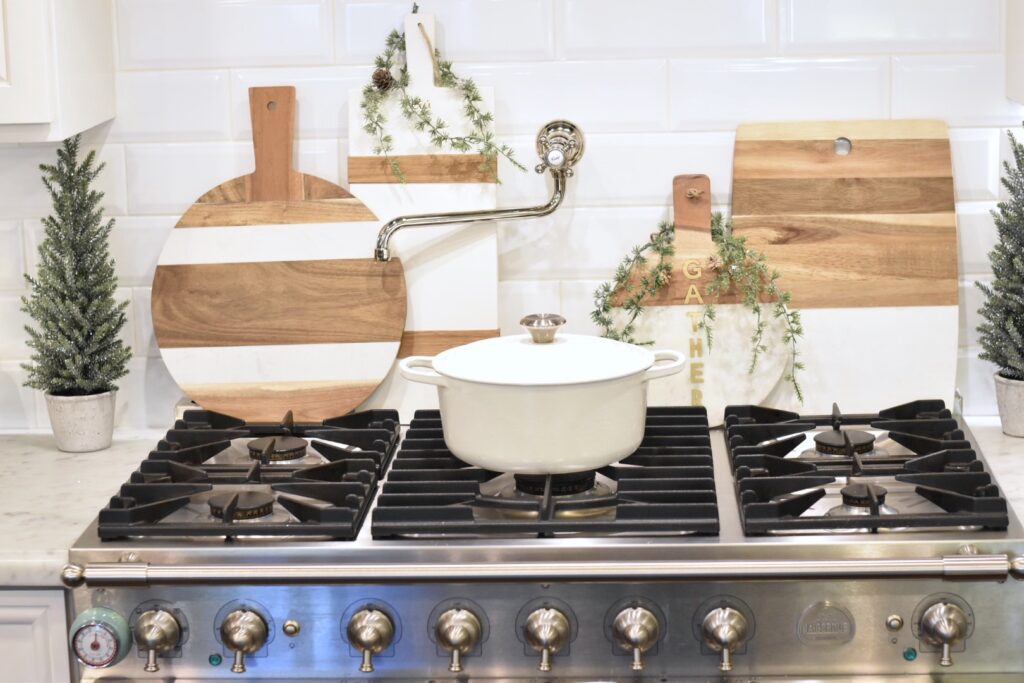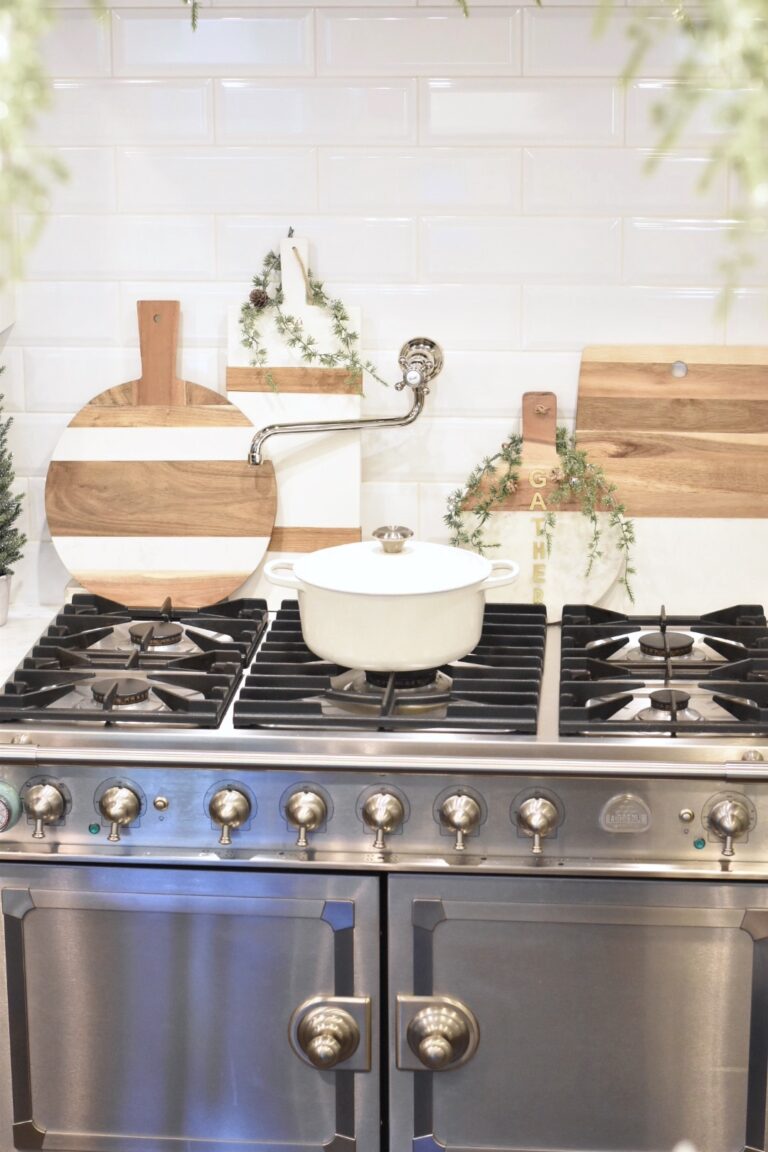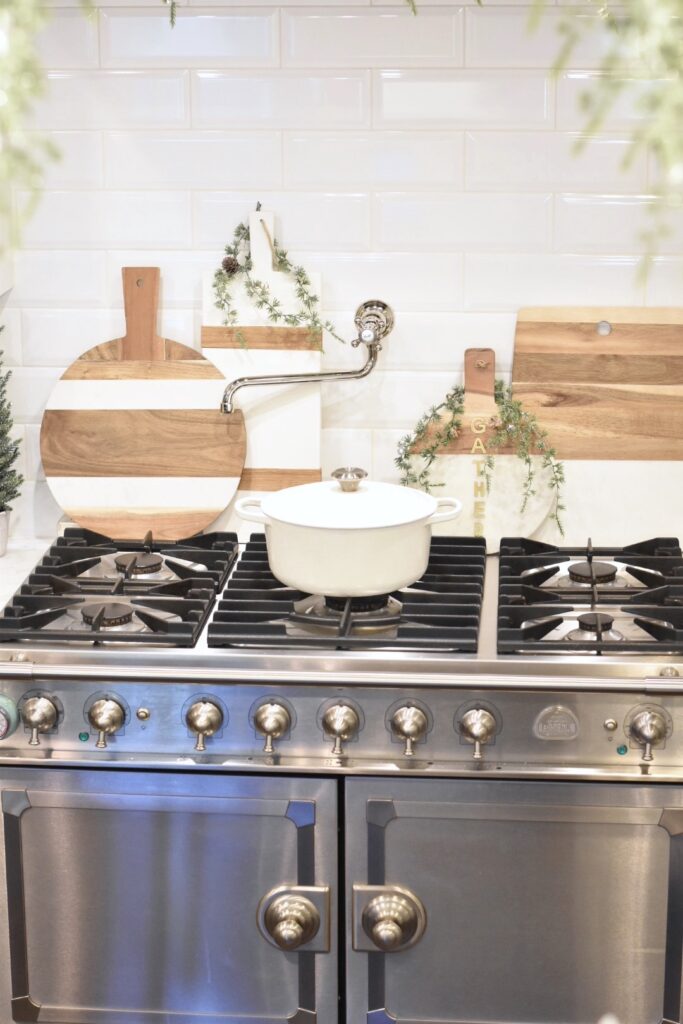 Shop my wood boards here: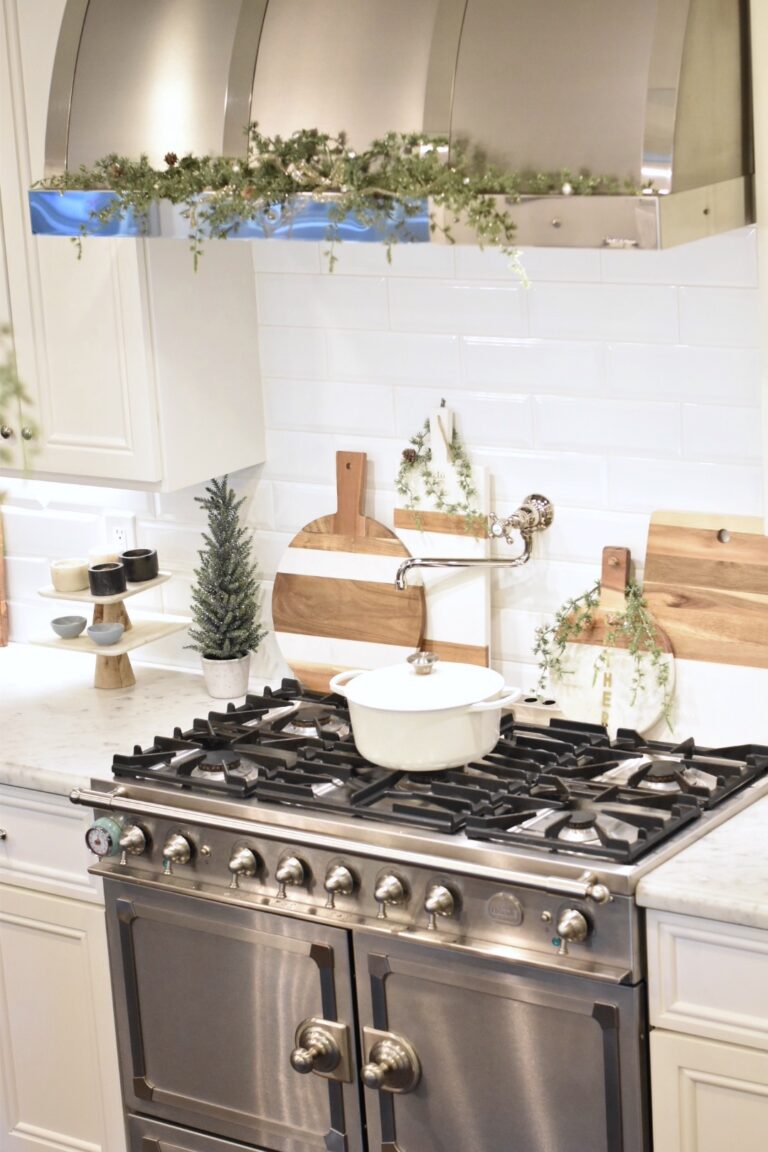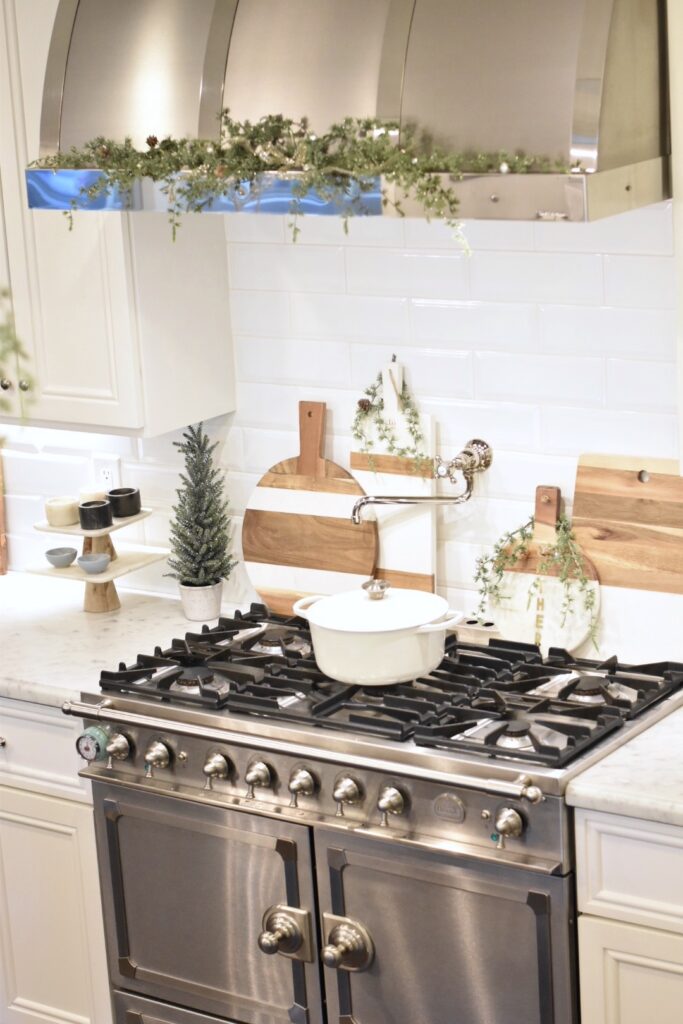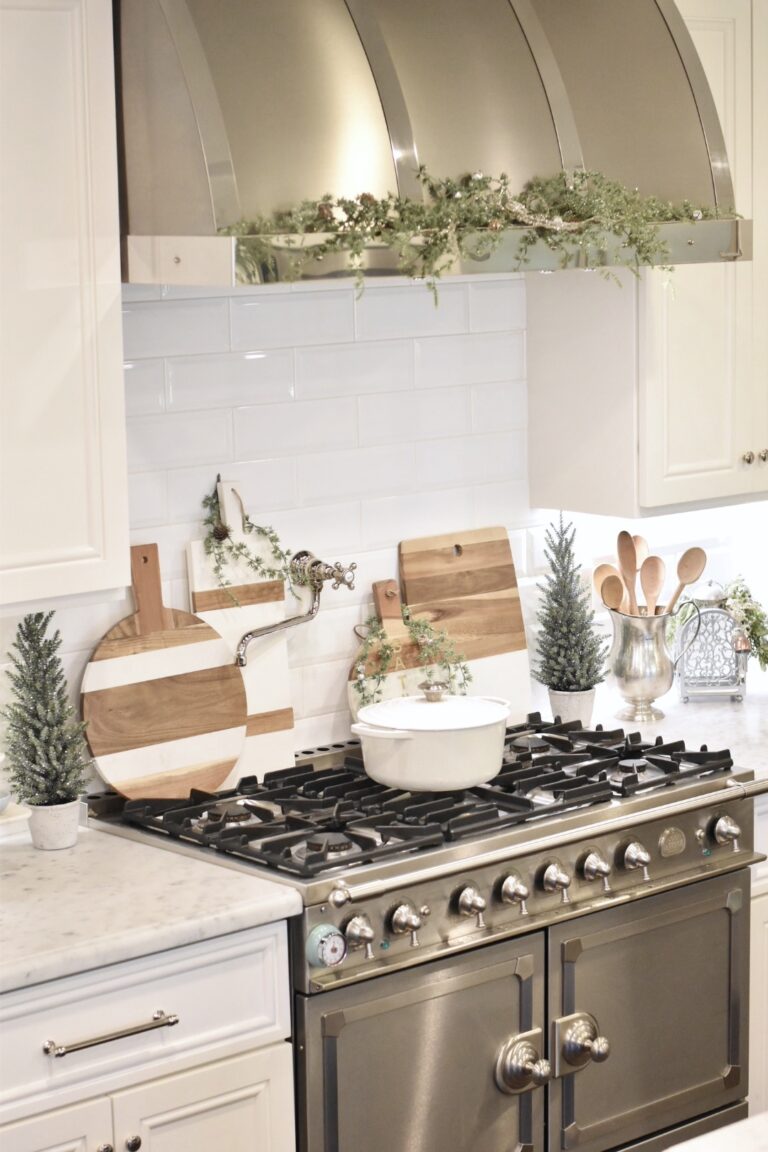 the kitchen island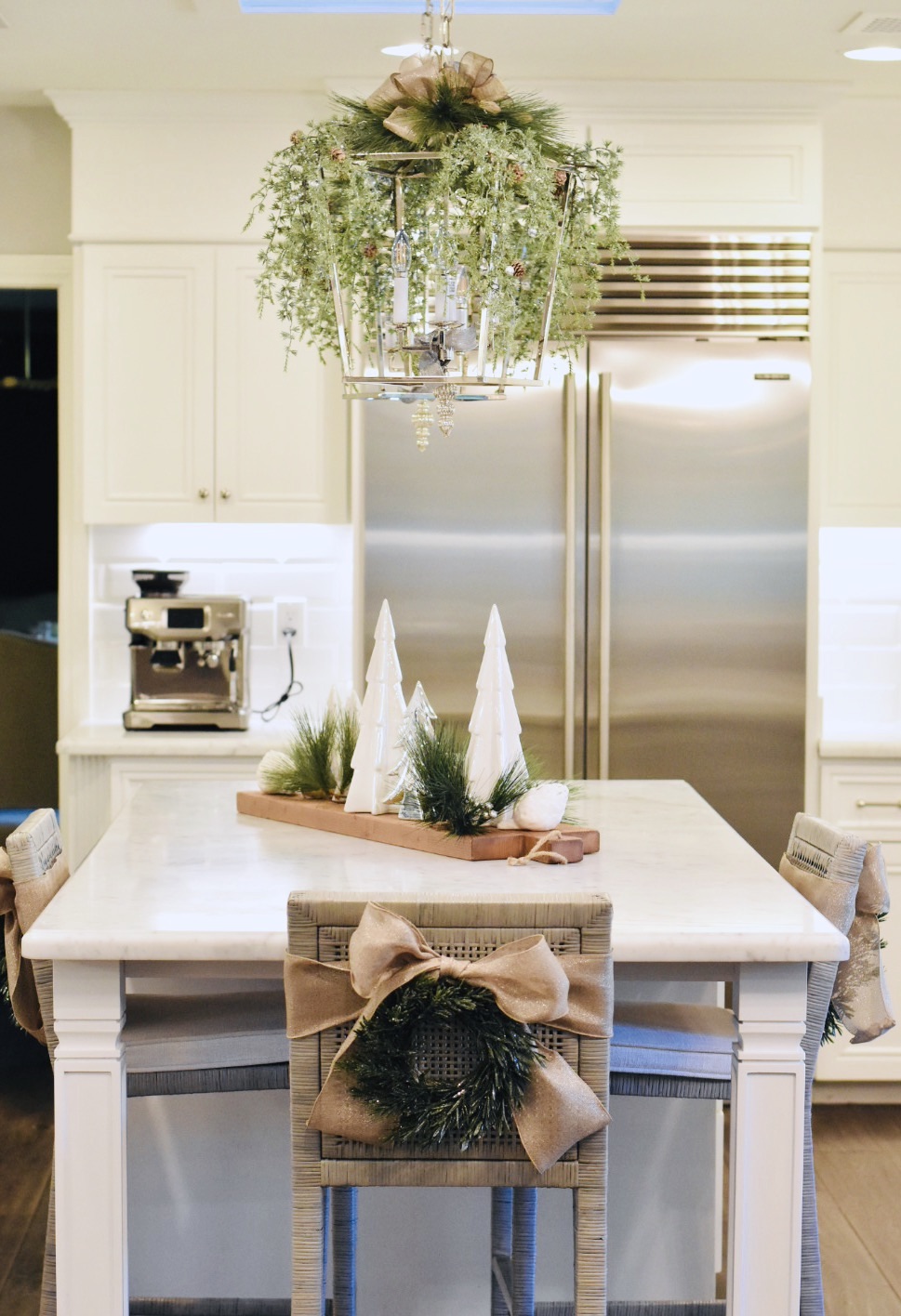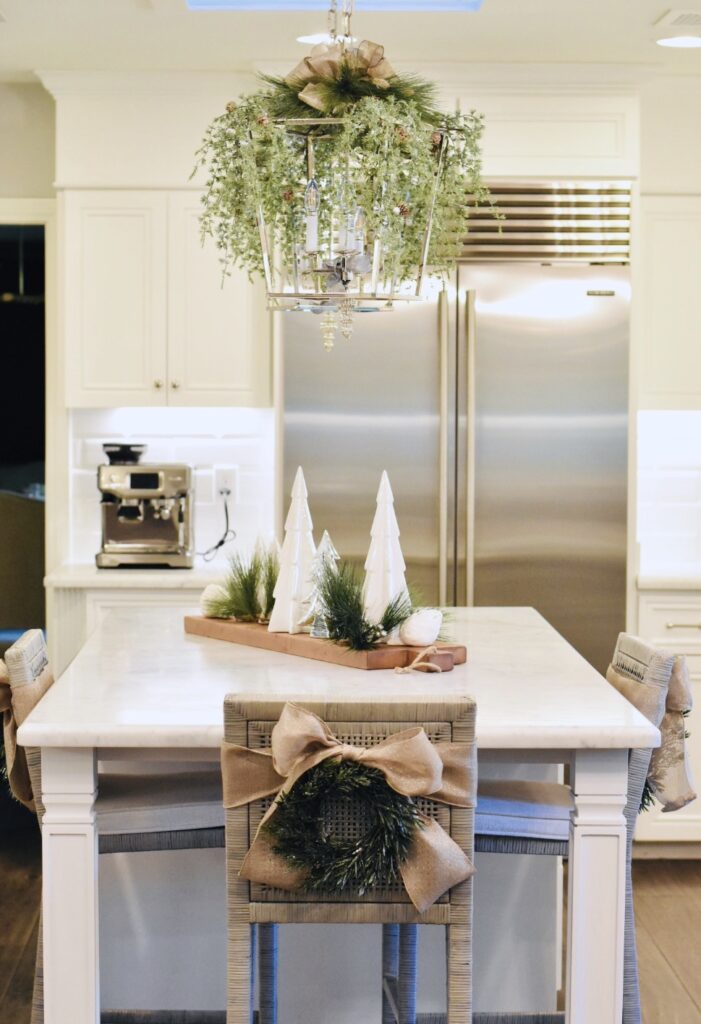 Christmas decor on my kitchen island has to be something that I can easily pick up for quick cleaning. A long, narrow, farmhouse wood board (this one is 40″ long) is perfect for holding modern, geometric ceramic trees, vintage mercury glass trees, white marble pinecones and a few pine sprigs.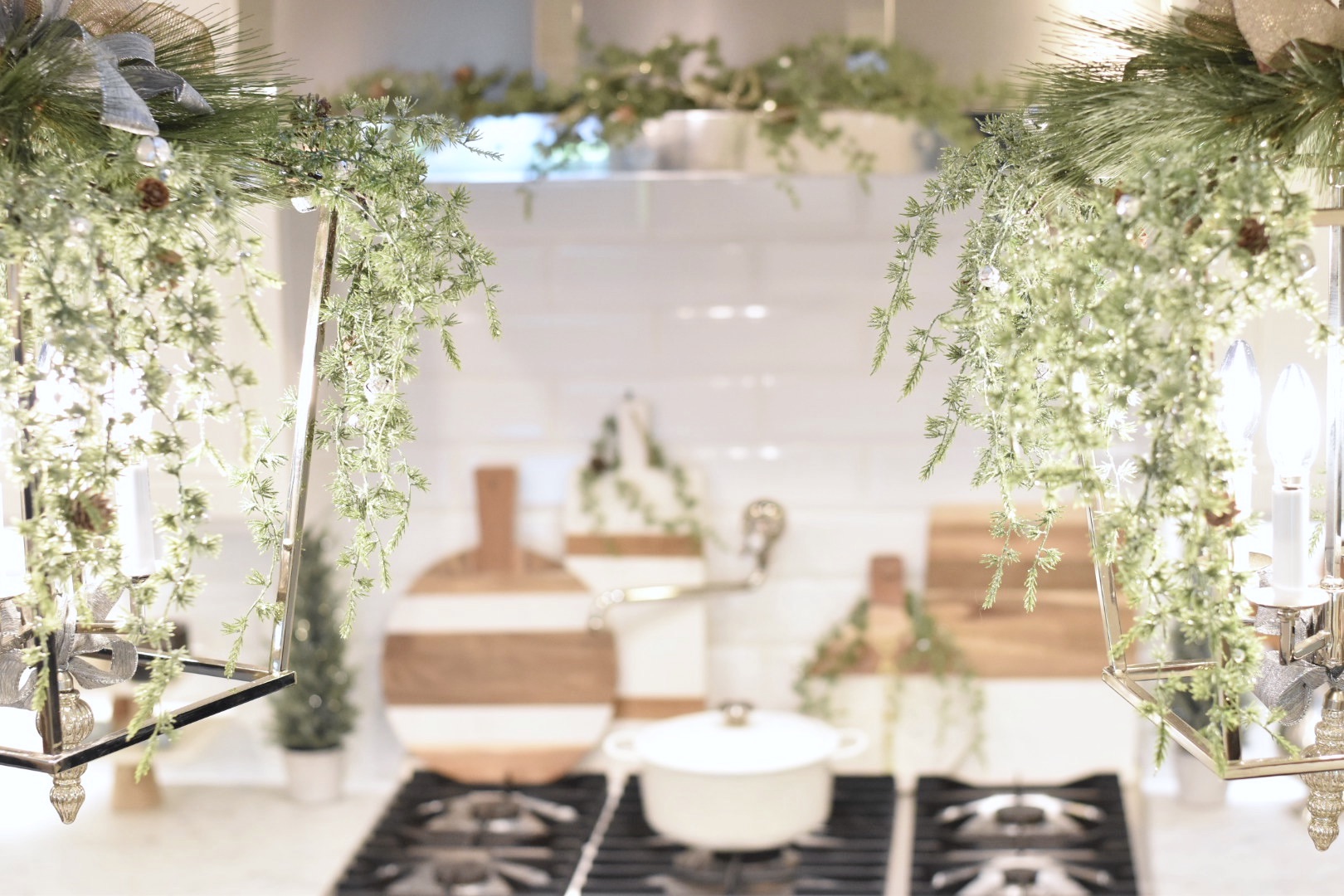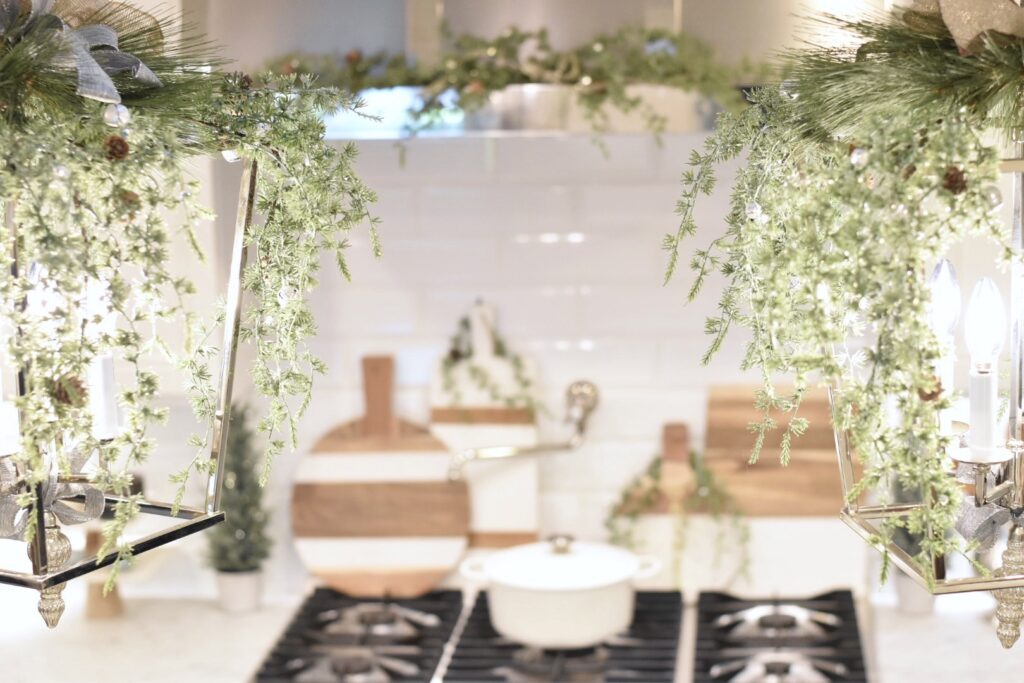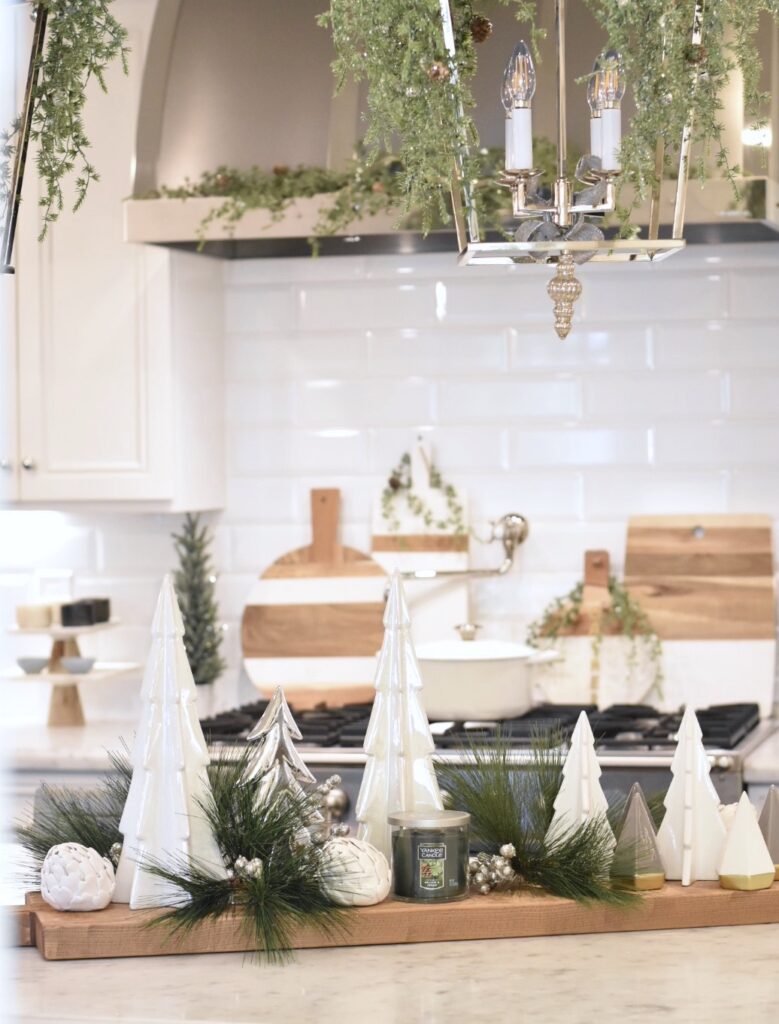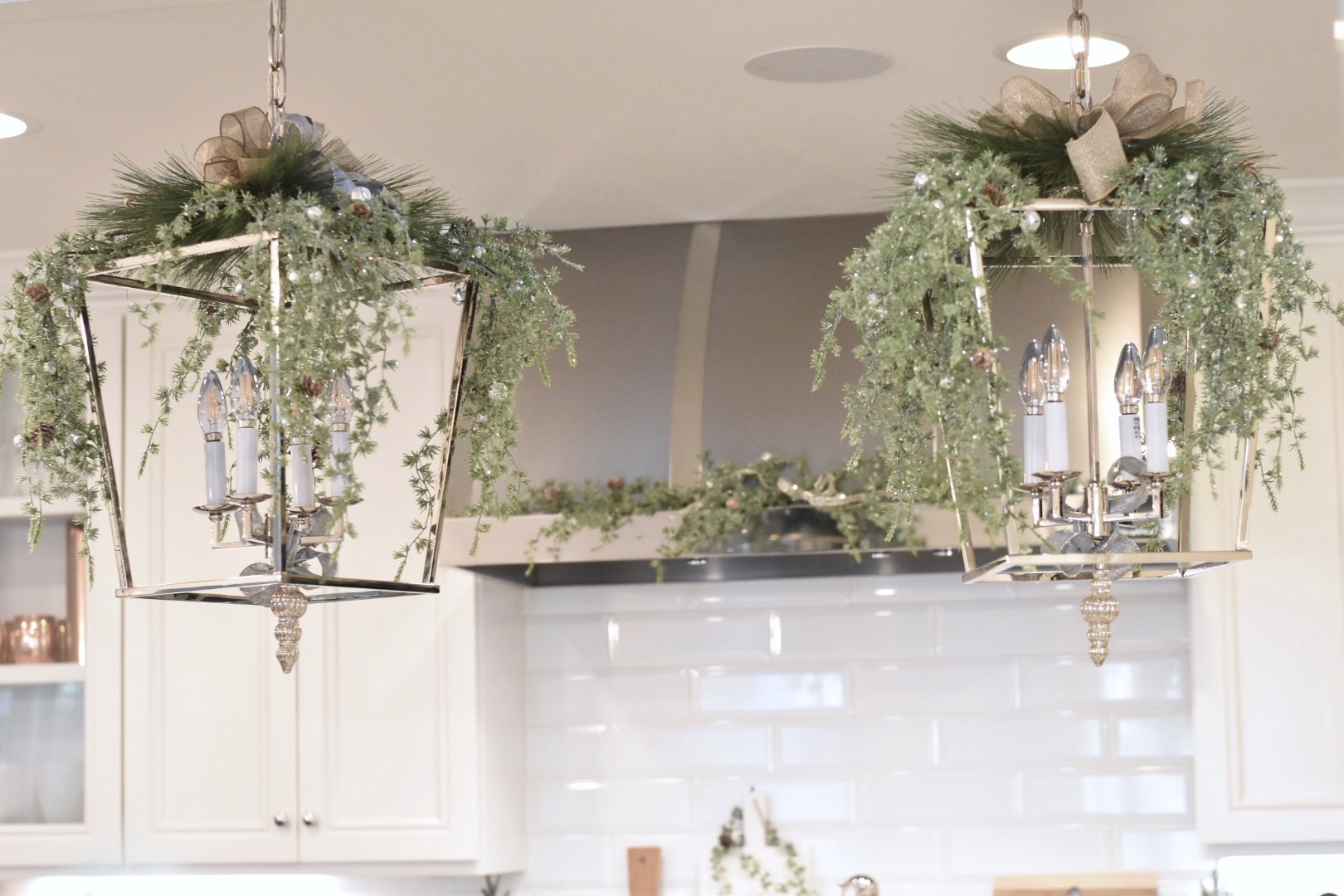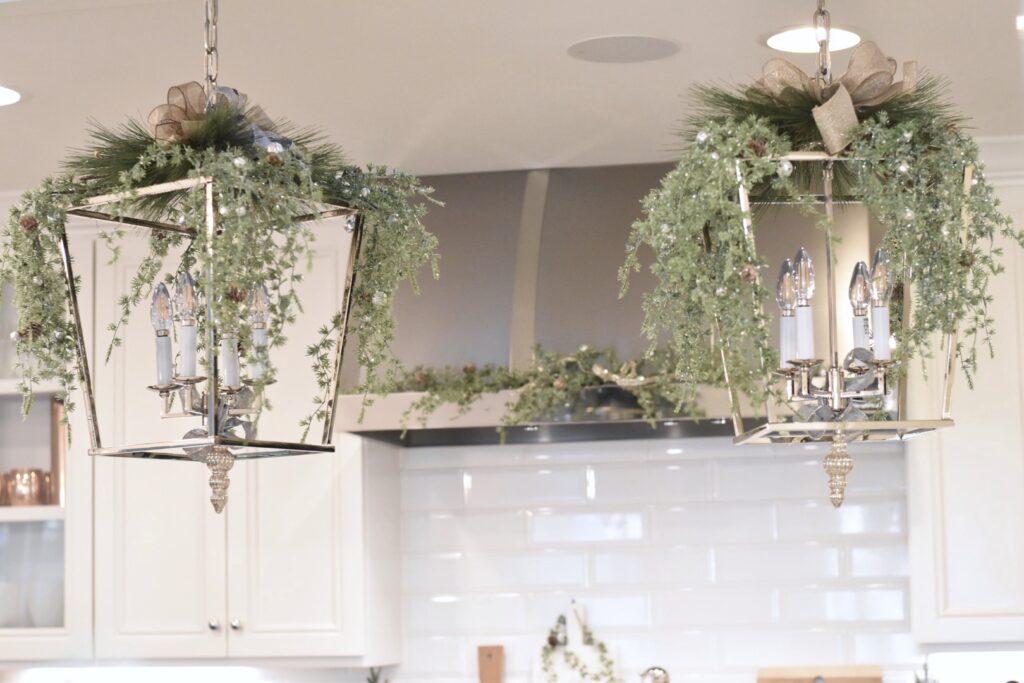 famrhouse sink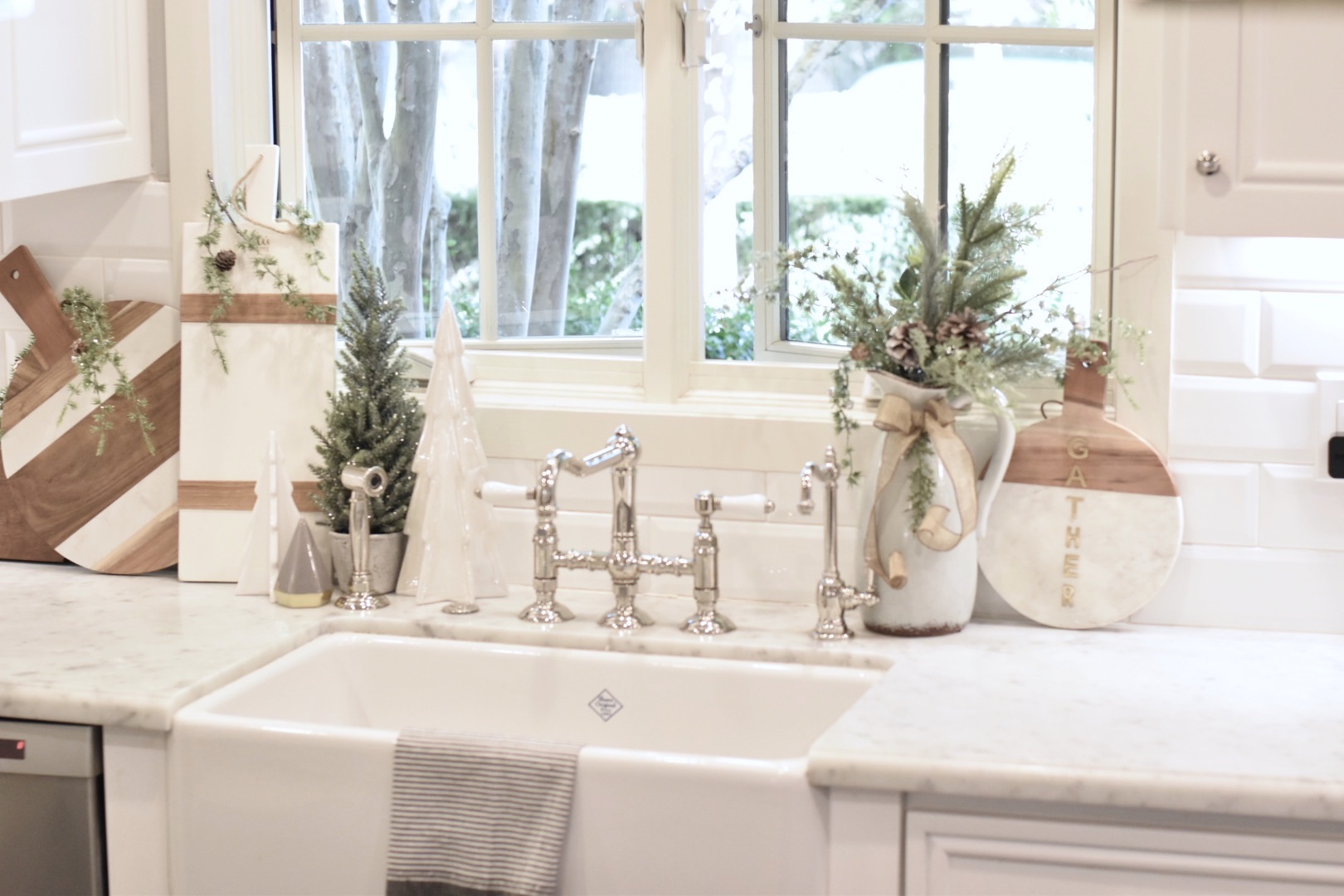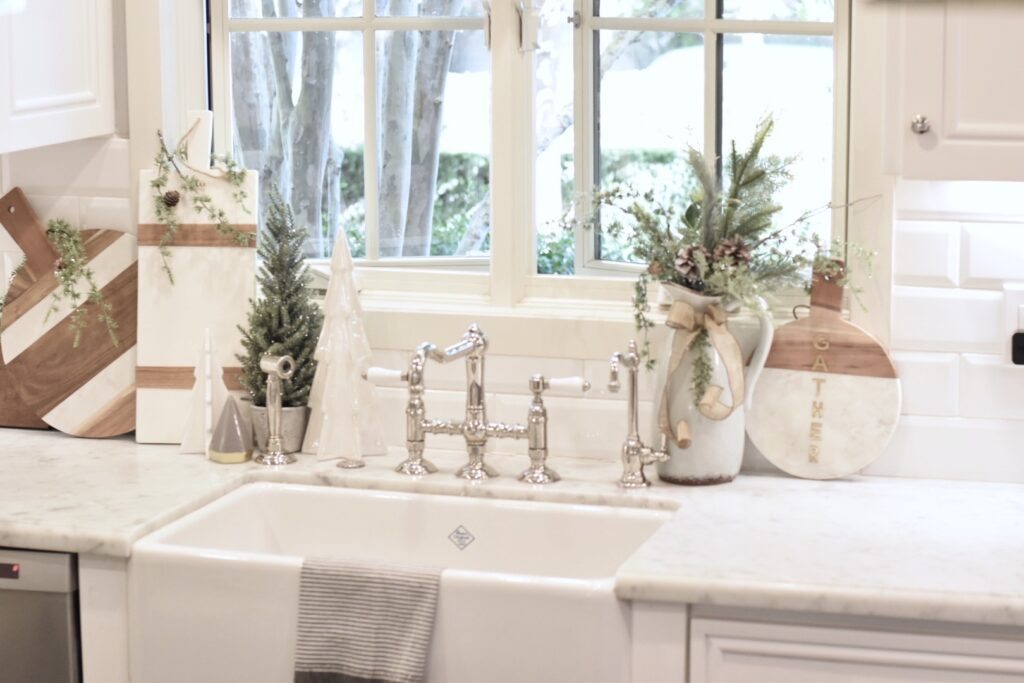 Another place I spend a lot of time, no matter what season, but definitely more during the holidays – my farmhouse sink! I like to have Christmas kitchen decor here that doesn't mind getting wet, as everyone in my family pitches in to help with dishes and not everyone is as tidy with the sink sprayer as I am. Stoneware pitchers, ceramic Christmas trees and marble cutting boards work well here and can stand a few drops of errant water.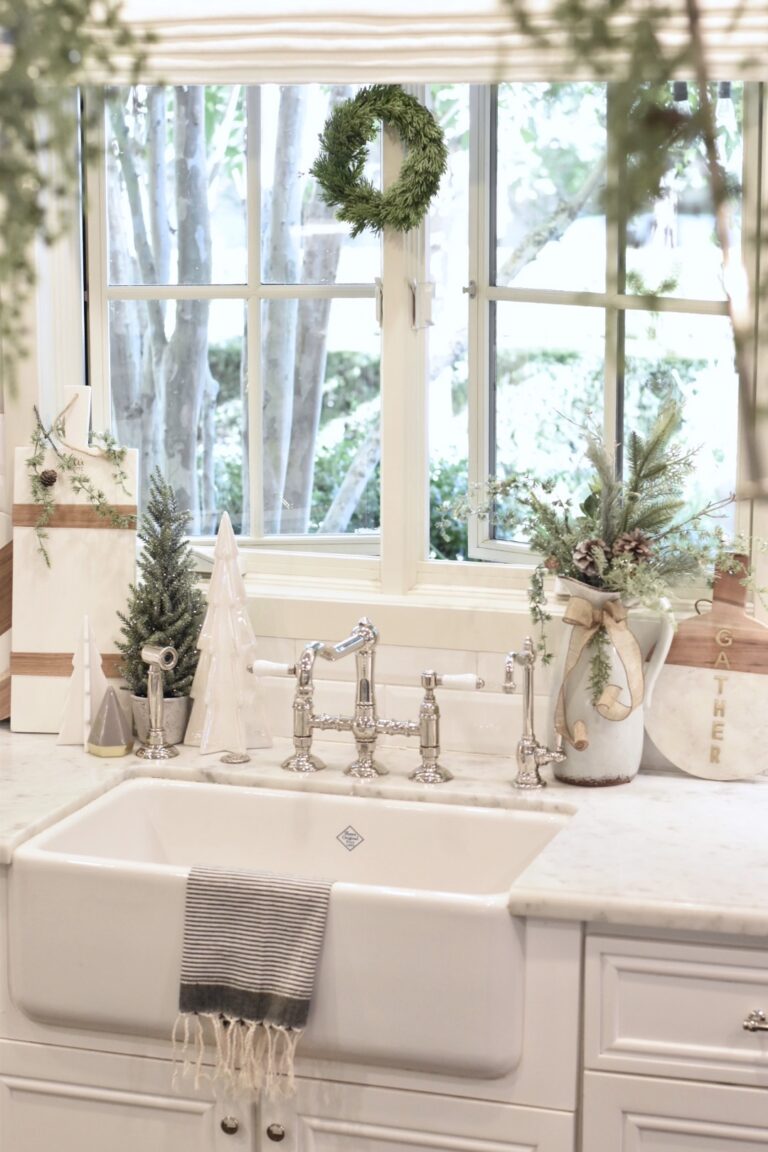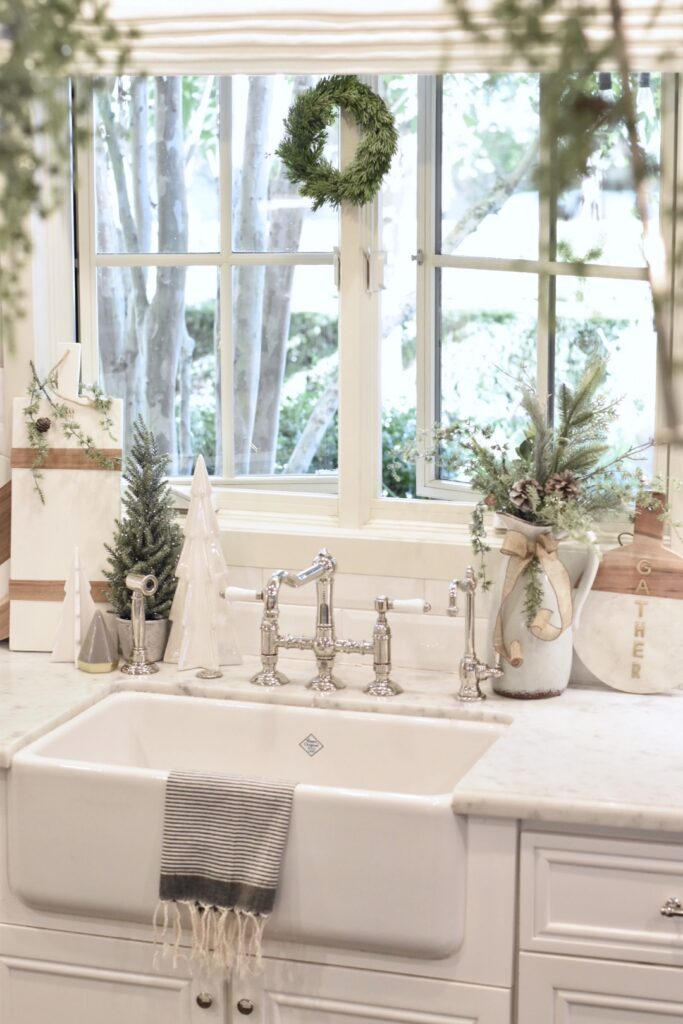 I hope you enjoyed seeing a few simple ideas for decorating your kitchen this Christmas! I'll be sharing other ways to make your home festive throughout the next few weeks – be sure to check back in. Thanks for visiting!
To see how I set one of my favorite Christmas winter wonderland tablescapes of all time, take a peek at this post here: