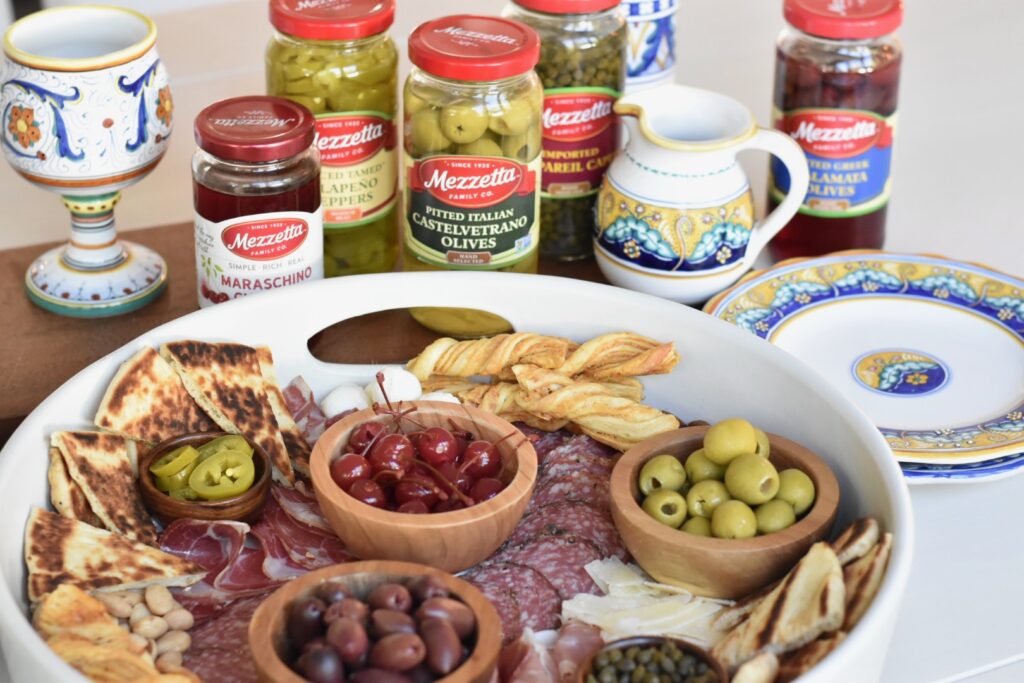 This summer has been one for the books as most of us have had to change plans than what we have been used to in the past. Vacations have looked different and we are embracing the idea of staycations more than ever. Why not celebrate our summer with a creative edge and transport our families to a destination with amazing food? I've teamed up with my friends at Mezzetta to show you a fun summer dinner idea with a no-cook Italian antipasto board.
The key to making an easy, delicious and colorful meal is by using a combination of artisanal ingredients-including olives, peppers, capers-something that will give your everyday dinner some pizzazz! Sign me up! With minimal effort, here's how to make your next mealtime a styled, elevated experience without having to heat up your kitchen too. For a complete list of their amazing products used, click here!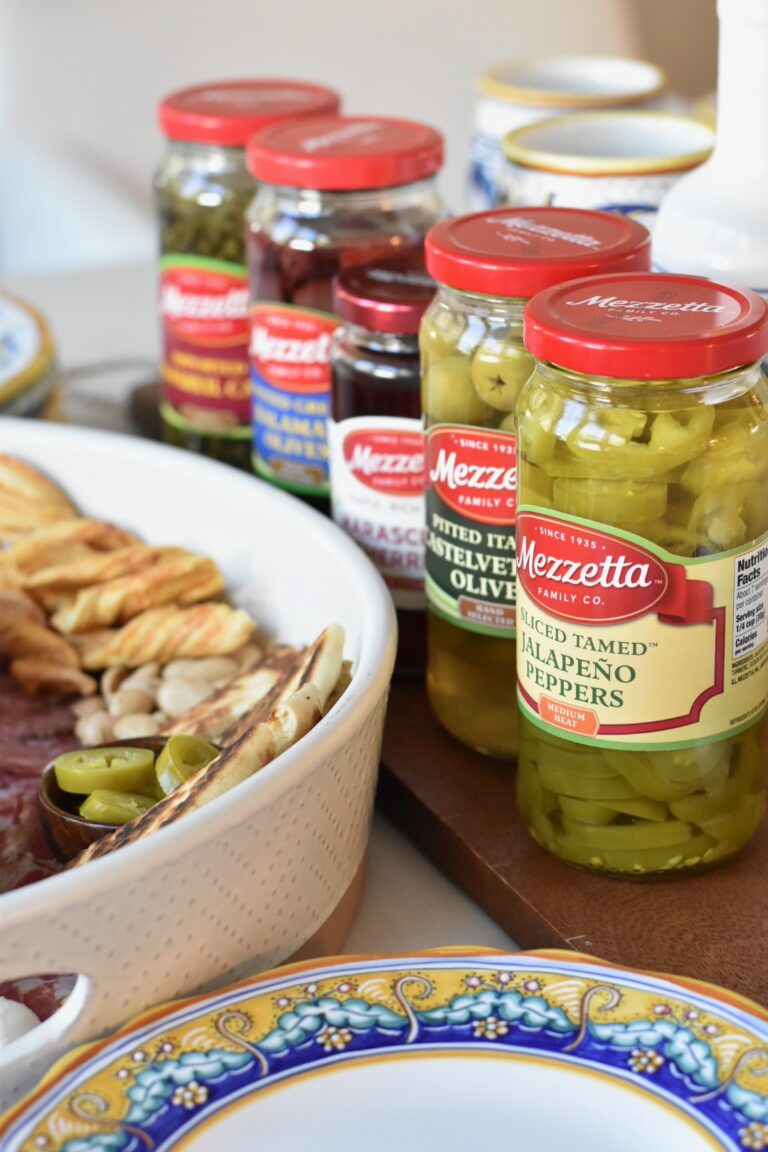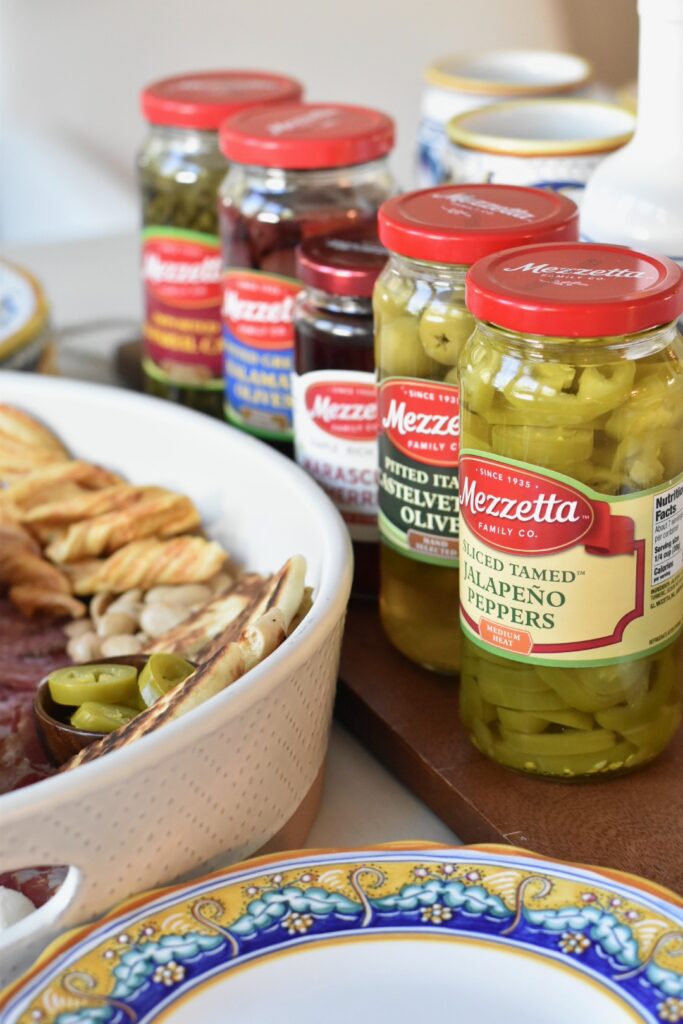 The idea of an Italian antipasto board sparks lively conversation, allows each person to pick ingredients to their own taste and looks amazing as a beautiful, colorful centerpiece for a table or on a kitchen island.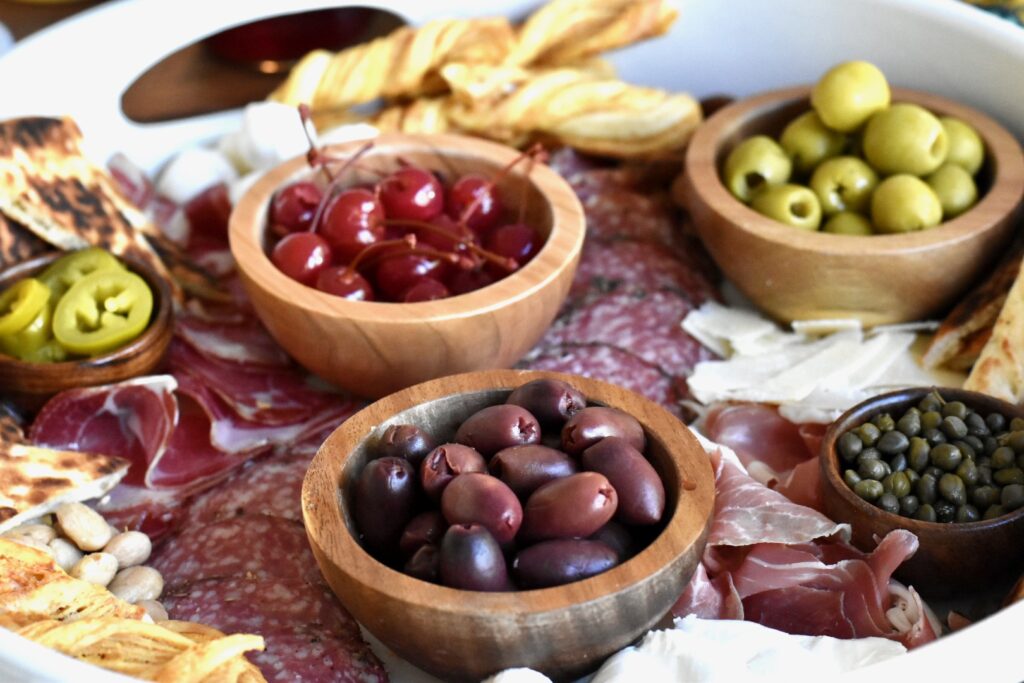 Some of the items I added to my Italian antipasto board:
A variety of olives – kalamata and castelvetrano
Maraschino cherries
Capers
Jalepeno slices
Cured meats – prosciutto, peppered salami and dry coppa
Cheeses – mozzarella, asiago and parmesan
Nuts – rosemary Marcona almonds, roasted sea salt almonds
Twisted cheese sticks
Grilled focaccia bread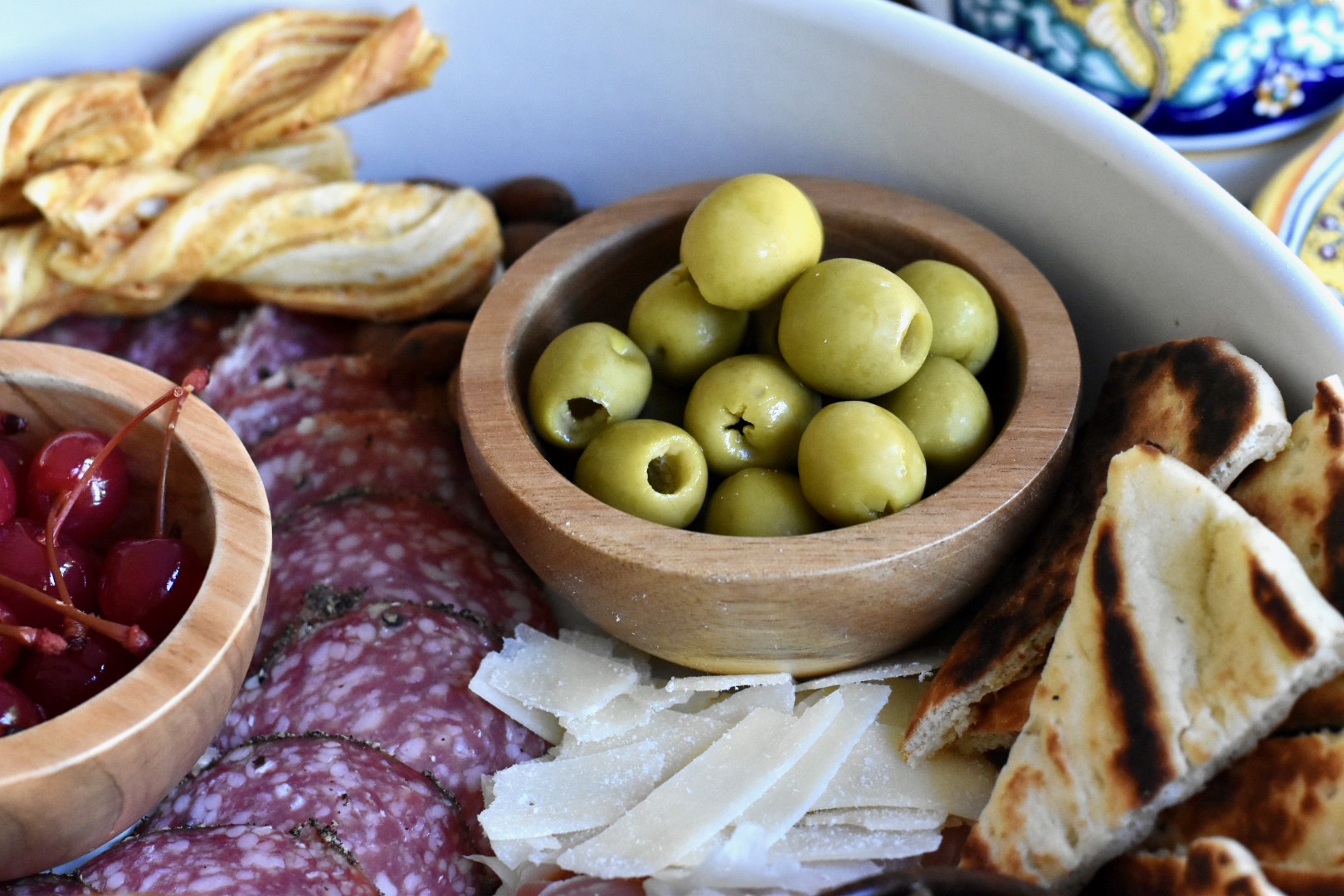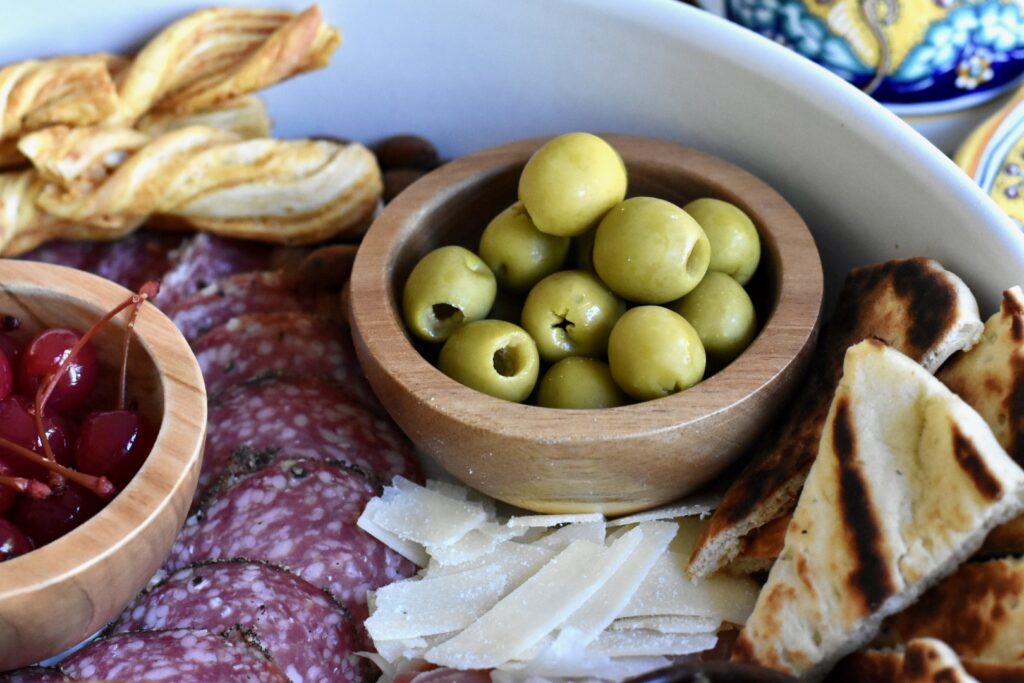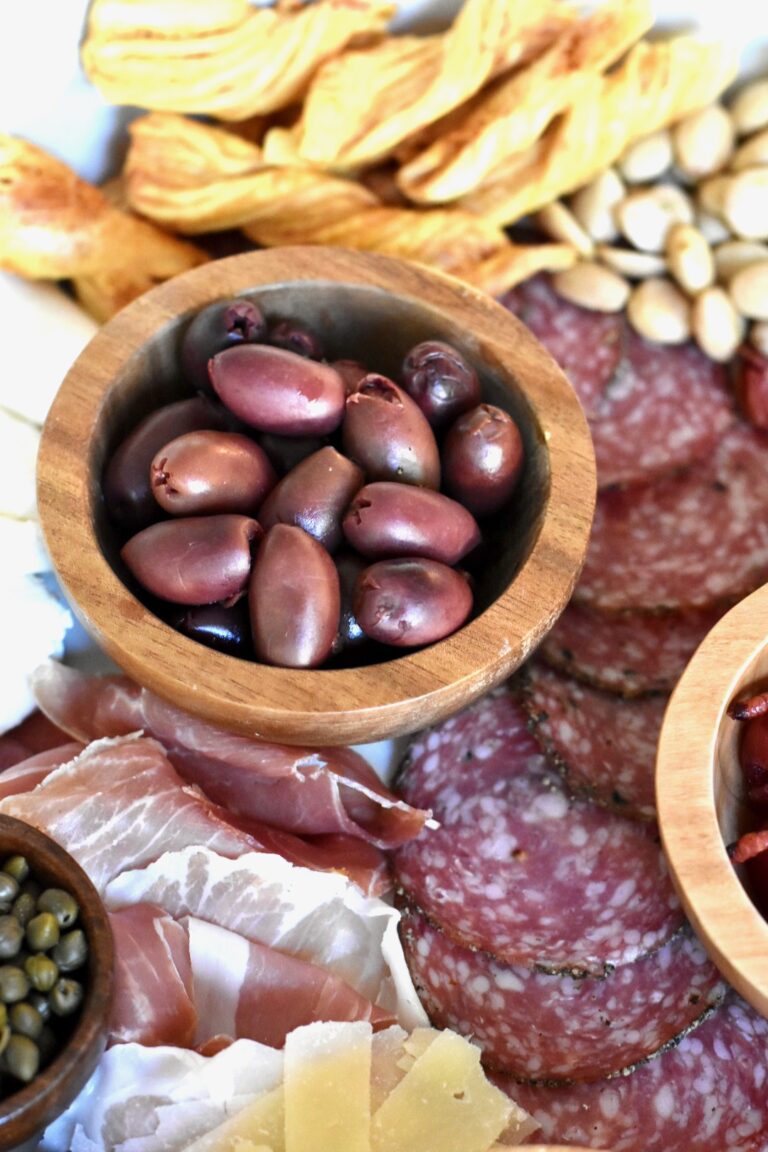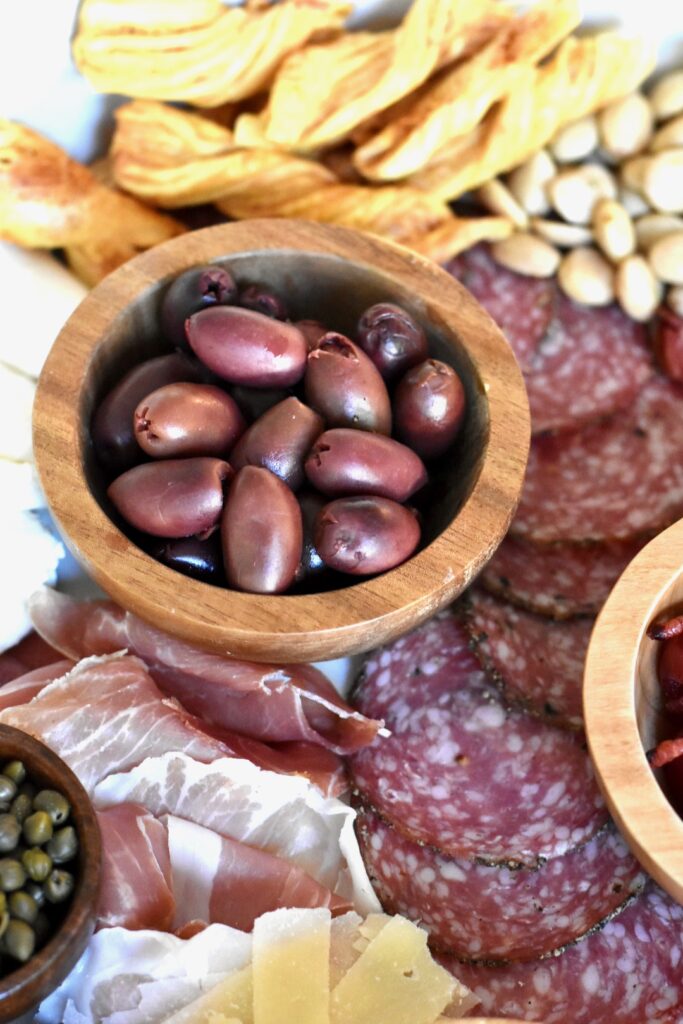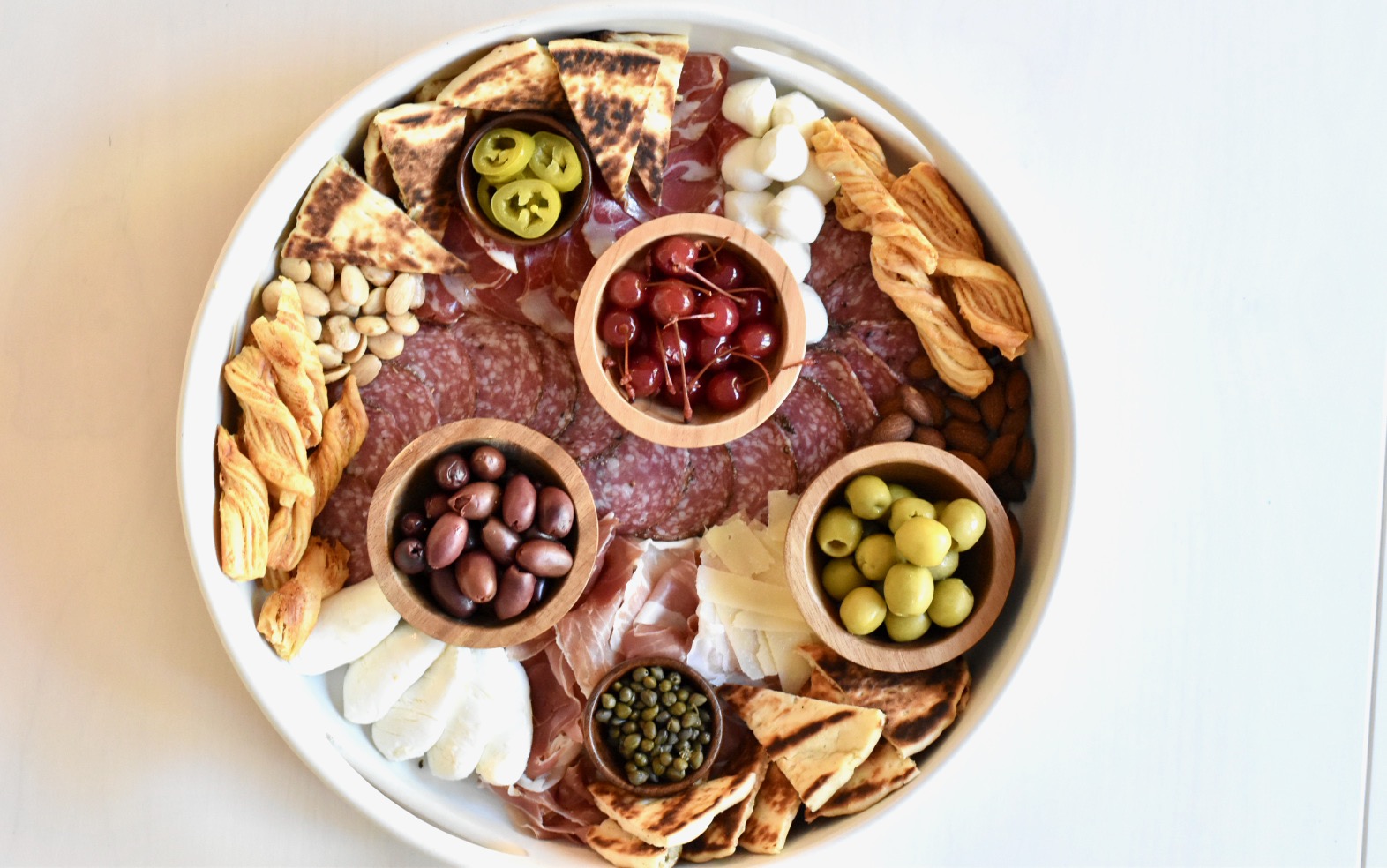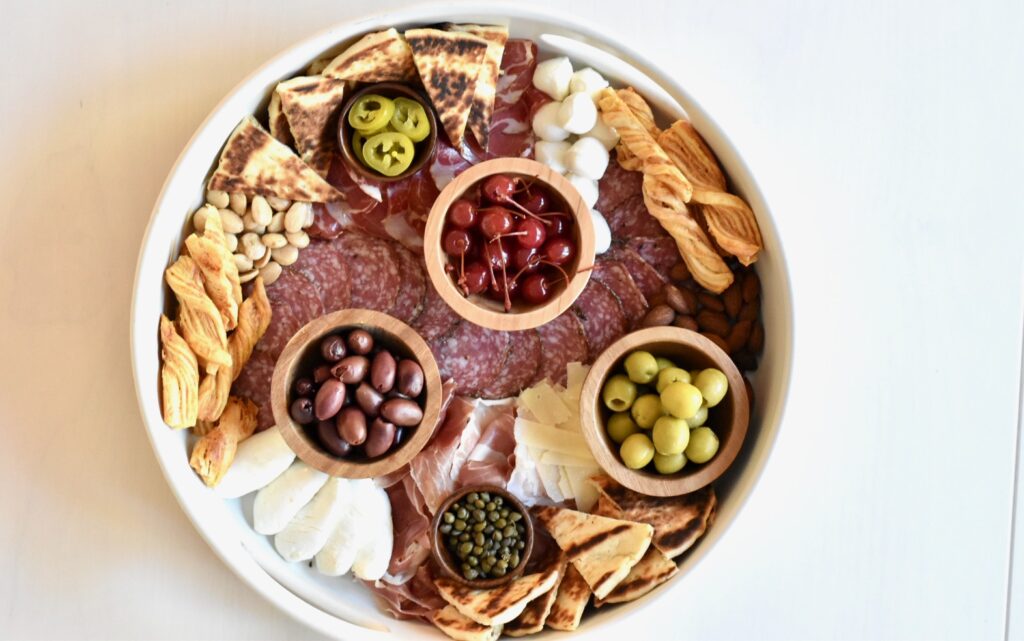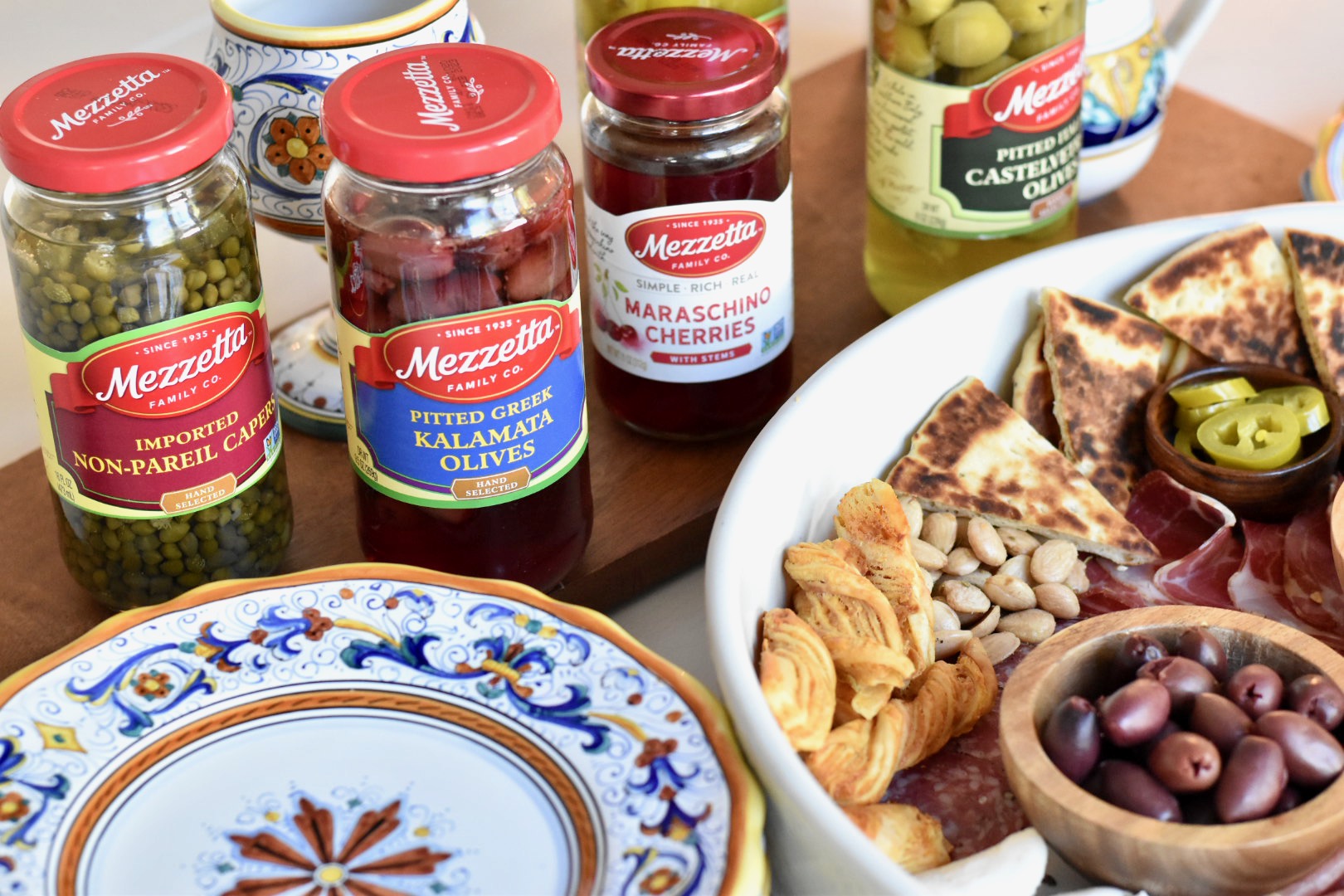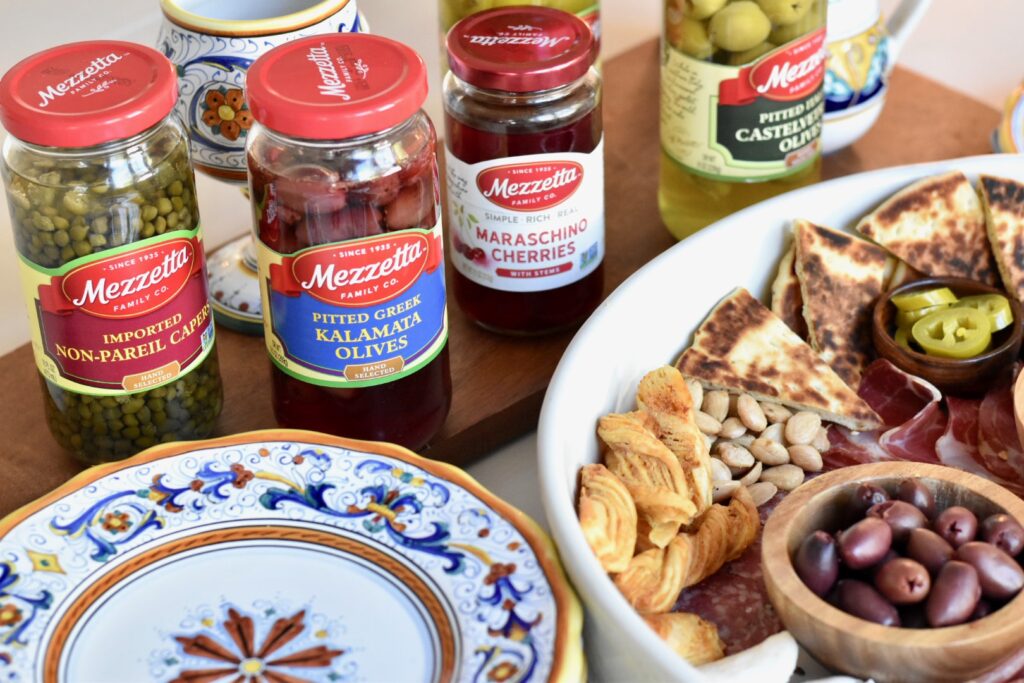 Setting the table is one of my favorite things to do and what a perfect time for an Italian-themed dinner table.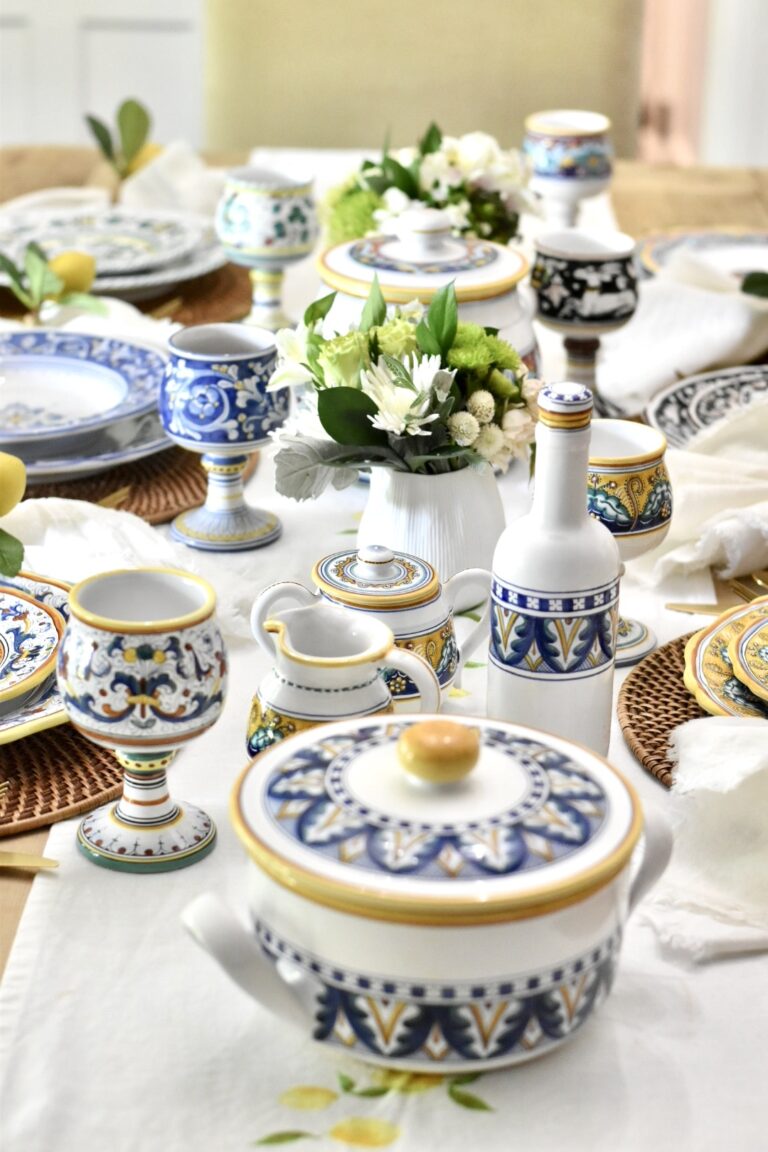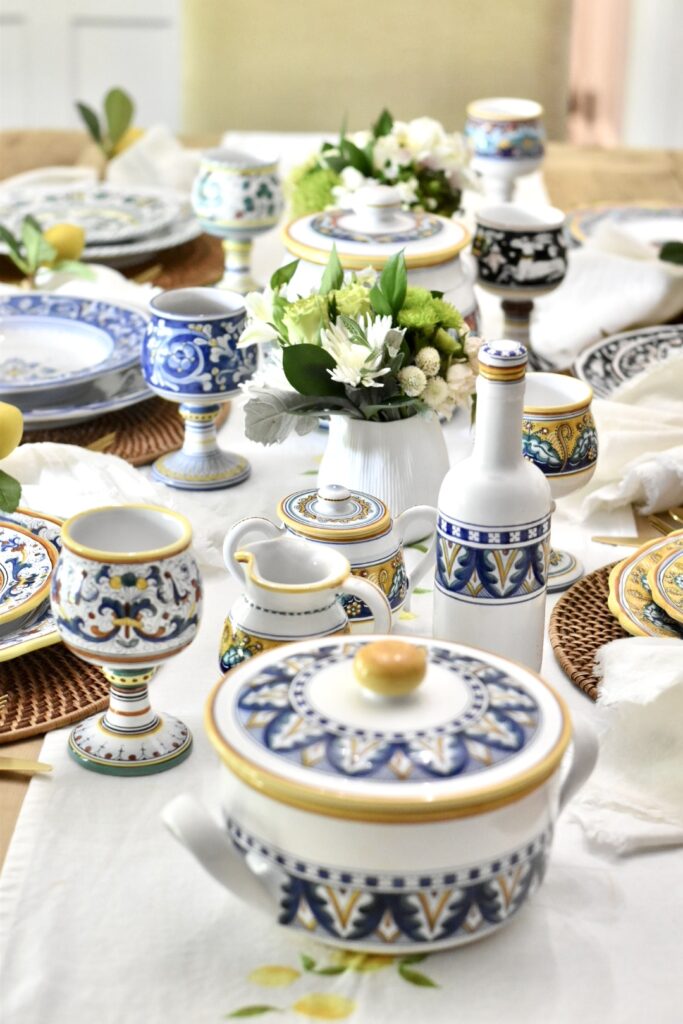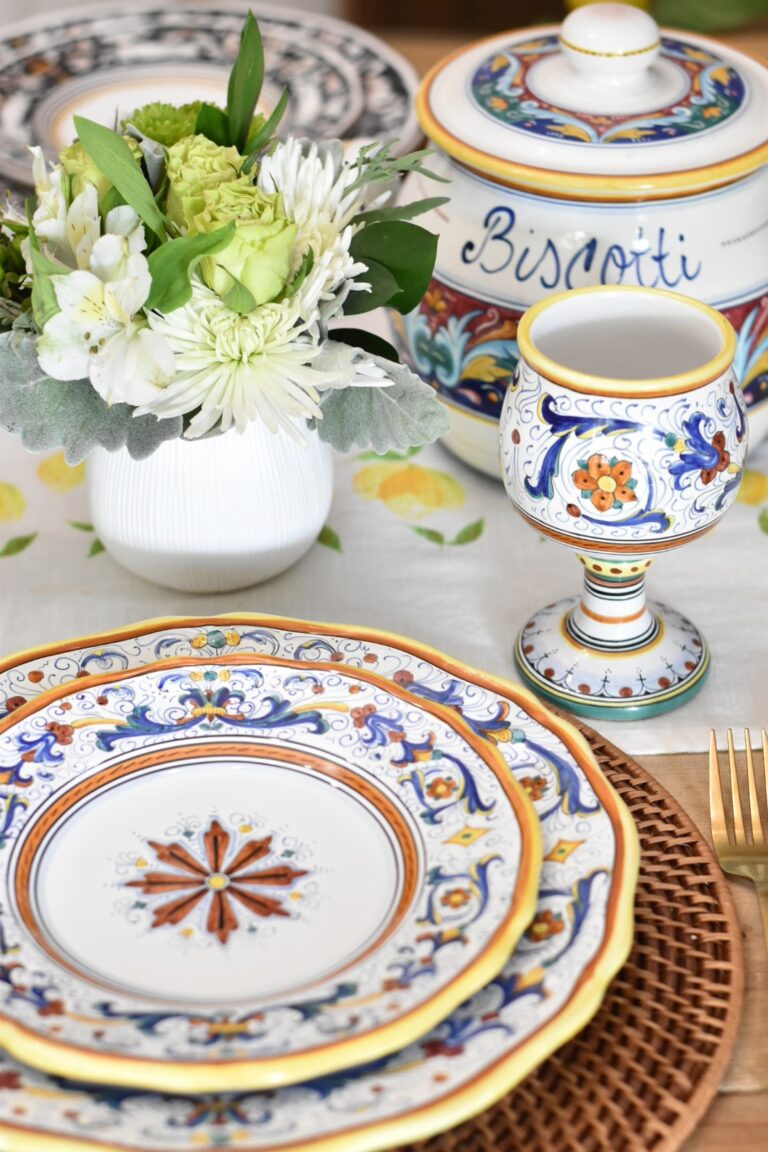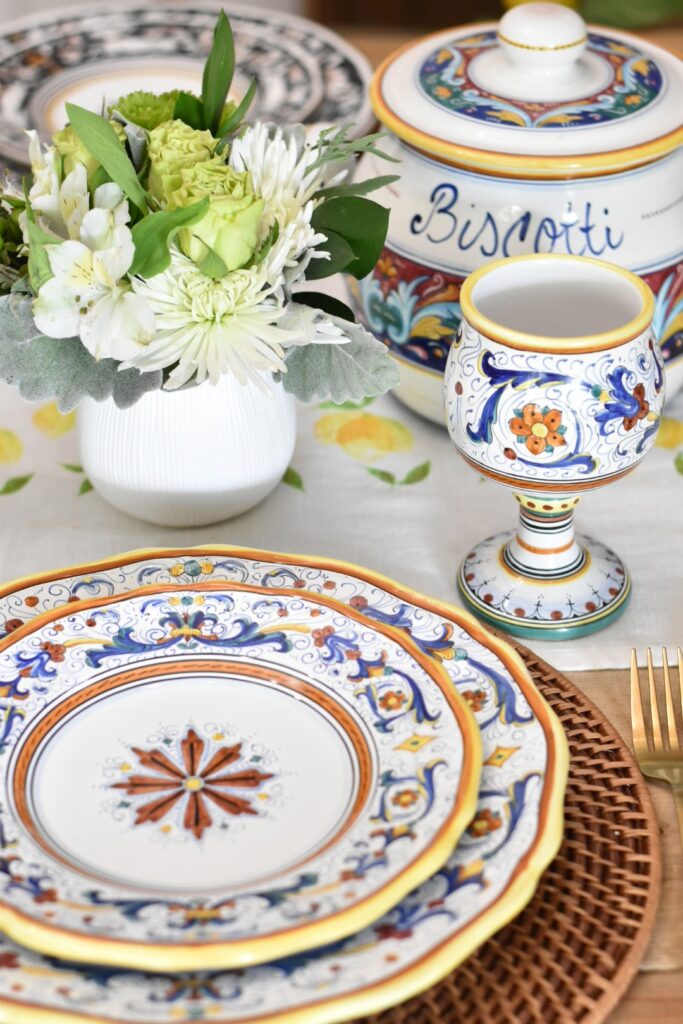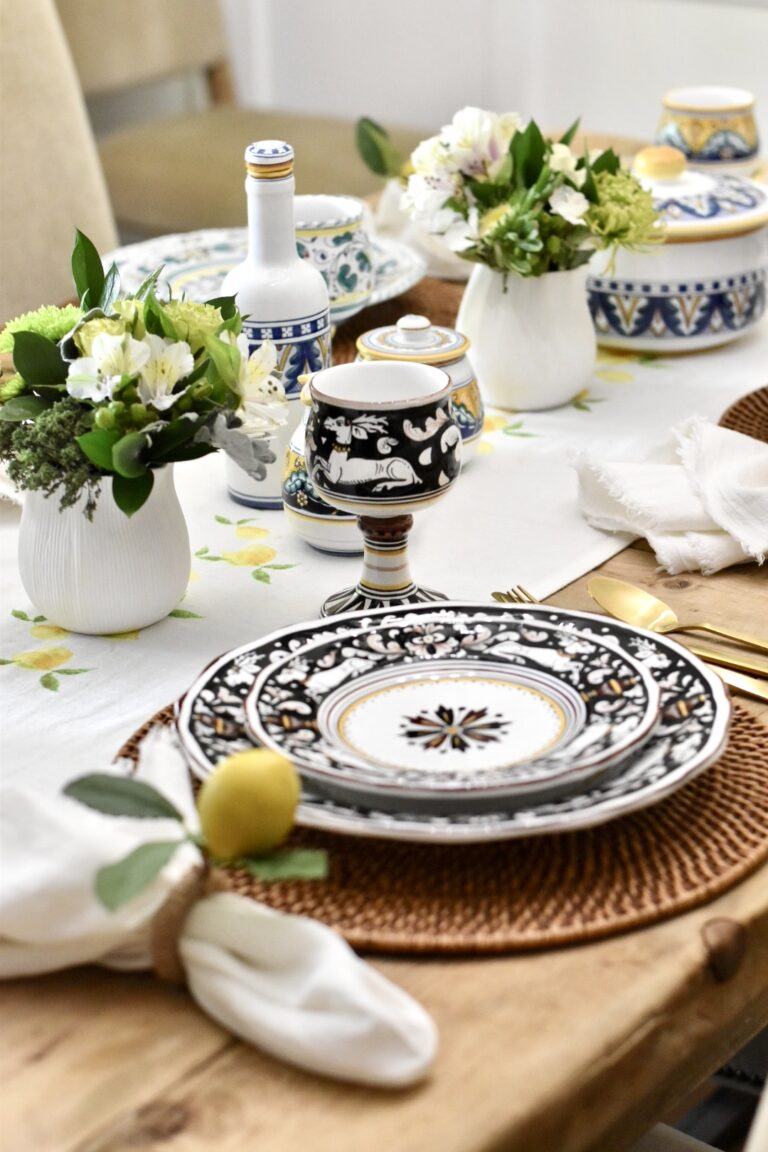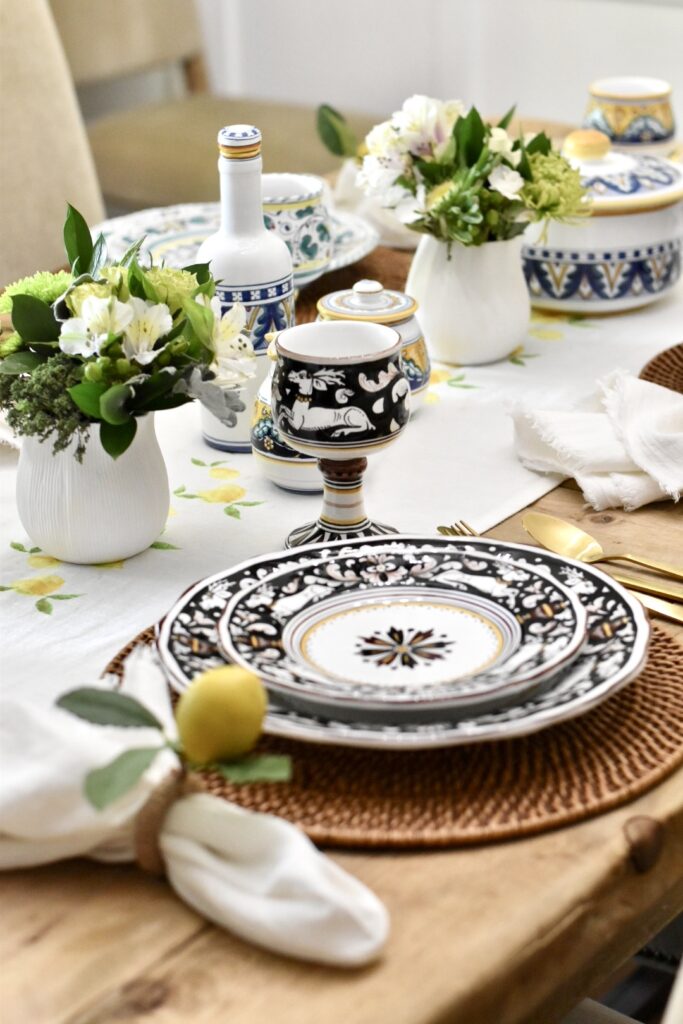 Thanks for visiting! I hope you liked seeing my Italian antipasto board – we all could use easy summer dinner ideas and this one fits the bill!
I'm a big fan of creating grazing boards for family and small gatherings. To see how I've used them for other meals, check out my Moroccan Party: Picnic on the Lawn and Salmon Dinner Board.
This post done in collaboration with Mezzetta.