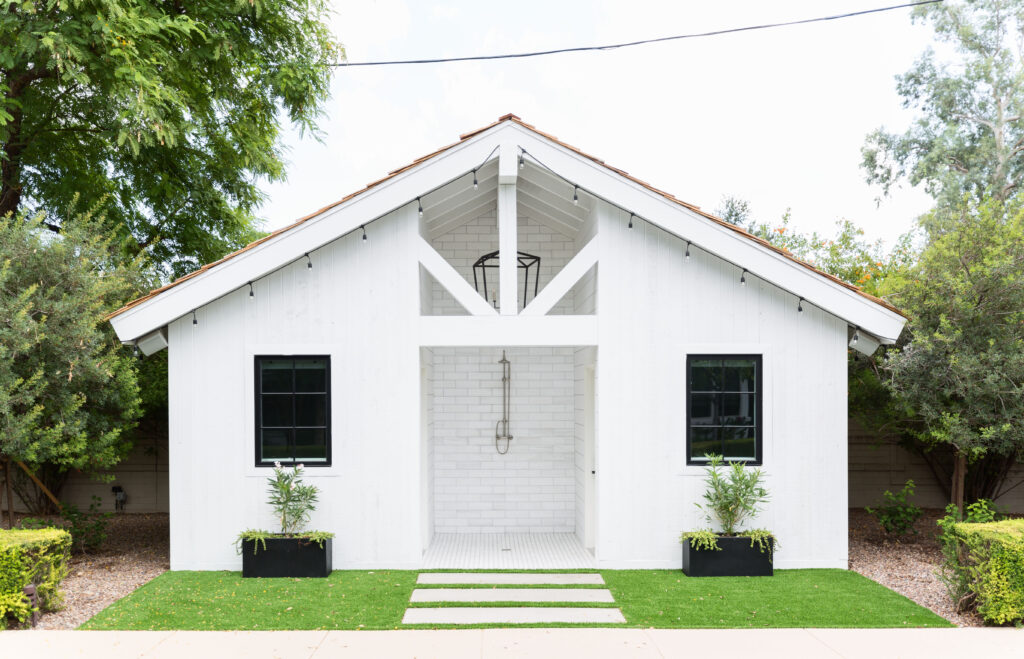 My home is situated in an older part of Phoenix, which for most cities is not considered "old", but because it was built almost 70 years ago, it's undergone several updates, both indoor and outdoor. One of the best parts about it is the backyard – with it's mature trees, diving pool and green landscaping, it spans about an acre, not unusual for ranch homes in the area. Our home was never designed with a dedicated pool bath, however, so we knew during a recent renovation that we wanted to add a pool house with a bathroom and a changing room to accommodate all of the entertaining we do outdoors.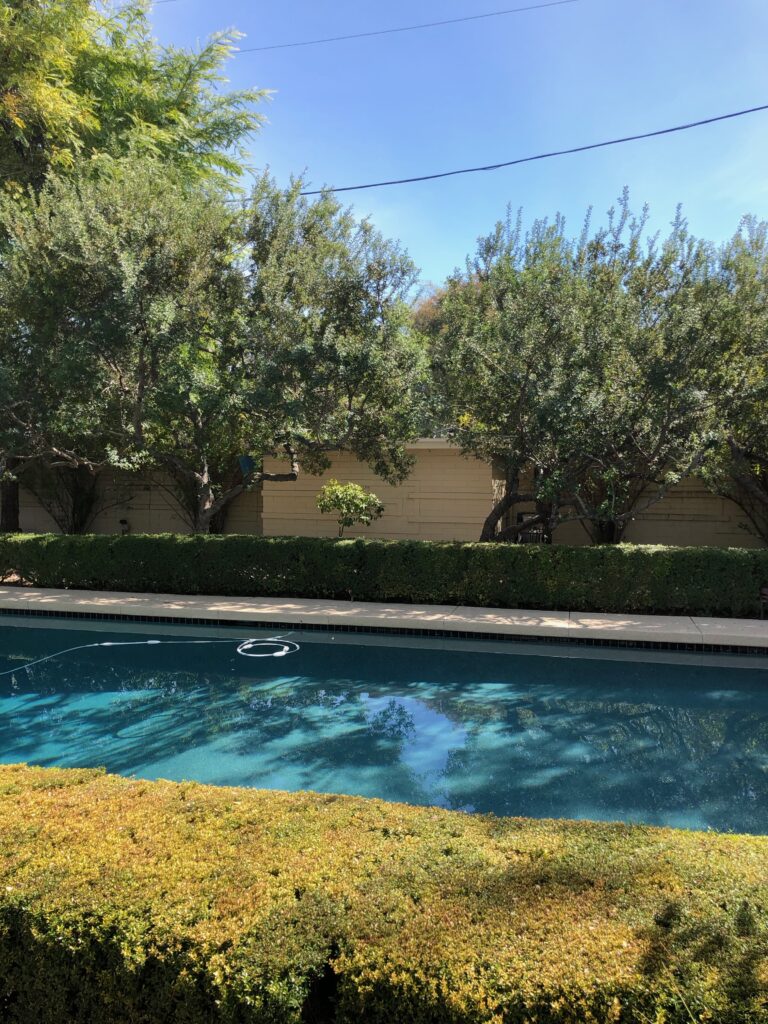 We started the process in March with a design firm who helped us draw plans to submit for a city building permit. Our builder, Jay Hoven of Malapai Builders, who has overseen many of our house remodeling projects, jumped on board for this renovation and we officially broke ground in April.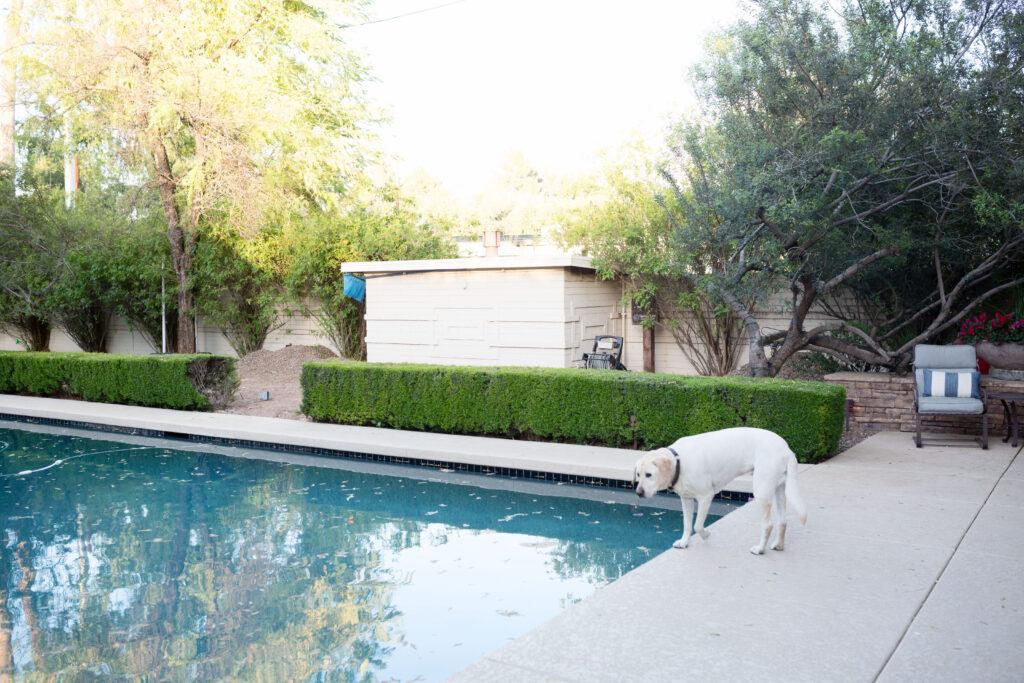 This renovation proved to be a bit more extensive than we originally thought (aren't all remodels like that?) mostly because of the pool plumbing. Unsightly and old, the existing pool equipment shed sat along a wall that bordered an alley, so plans were drawn to build around and encompass it with the new pool house. However, the fear of a future pool plumbing leak, which would have required tearing up the concrete pad for the new structure, forced us to completely relocate all of the pipes. This set us back almost 2 months!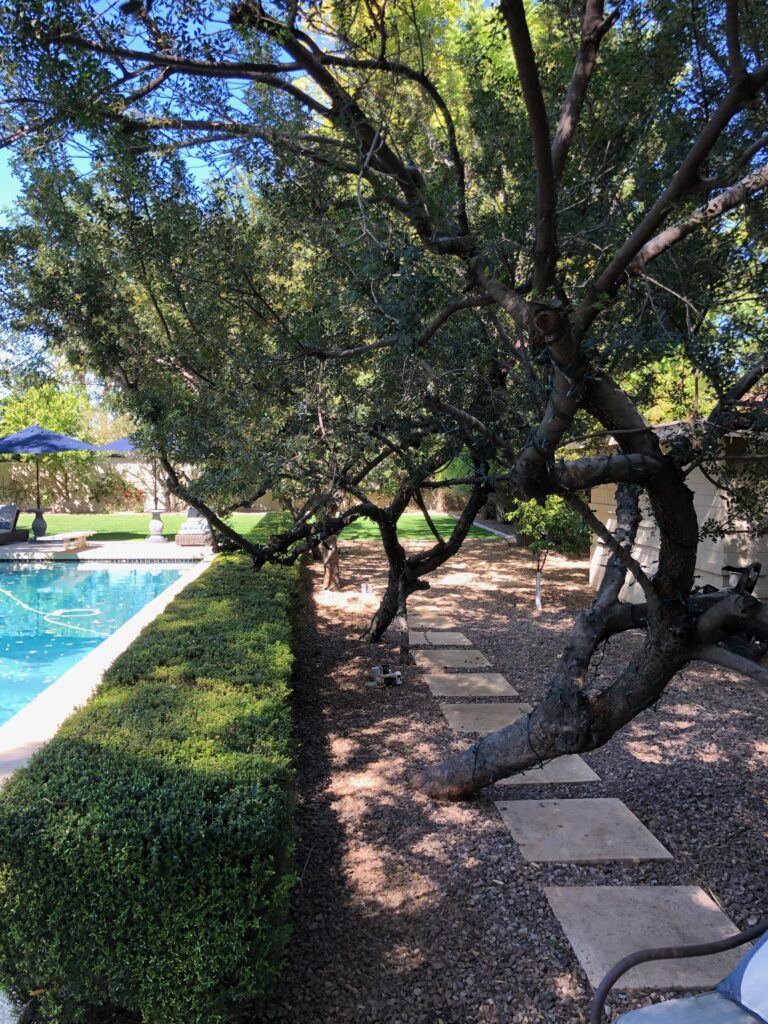 Another challenge was the landscaping. We had to move a few of the trees that would have interfered with the pool house roof line. It's always hard to depart with mature trees, but a few of these trunks had developed significant lean and would have had to have been removed eventually. We wanted to replace them with the same species, a mastic, which is an evergreen tree known for it's thick, year-round canopy – much needed here in the hot desert.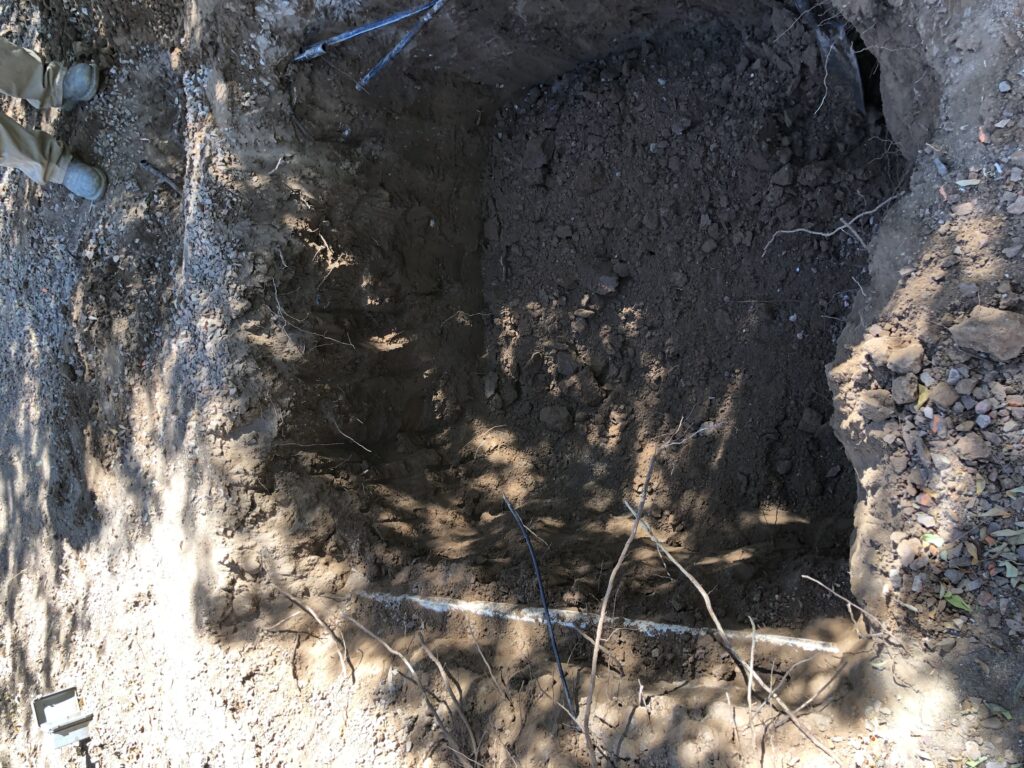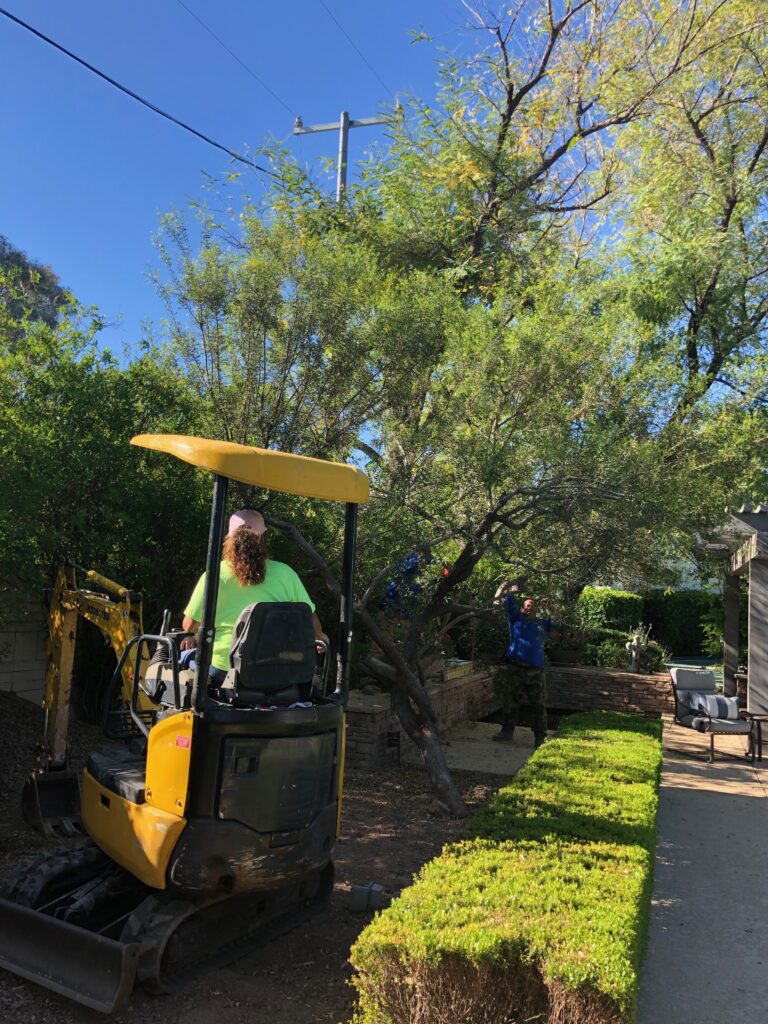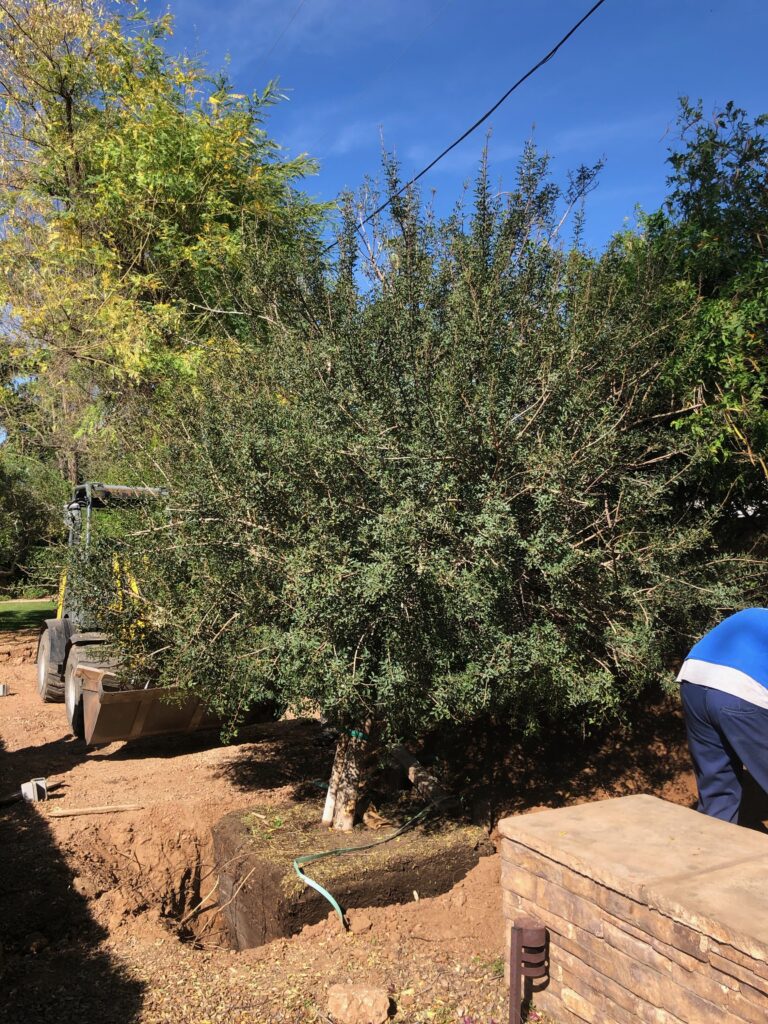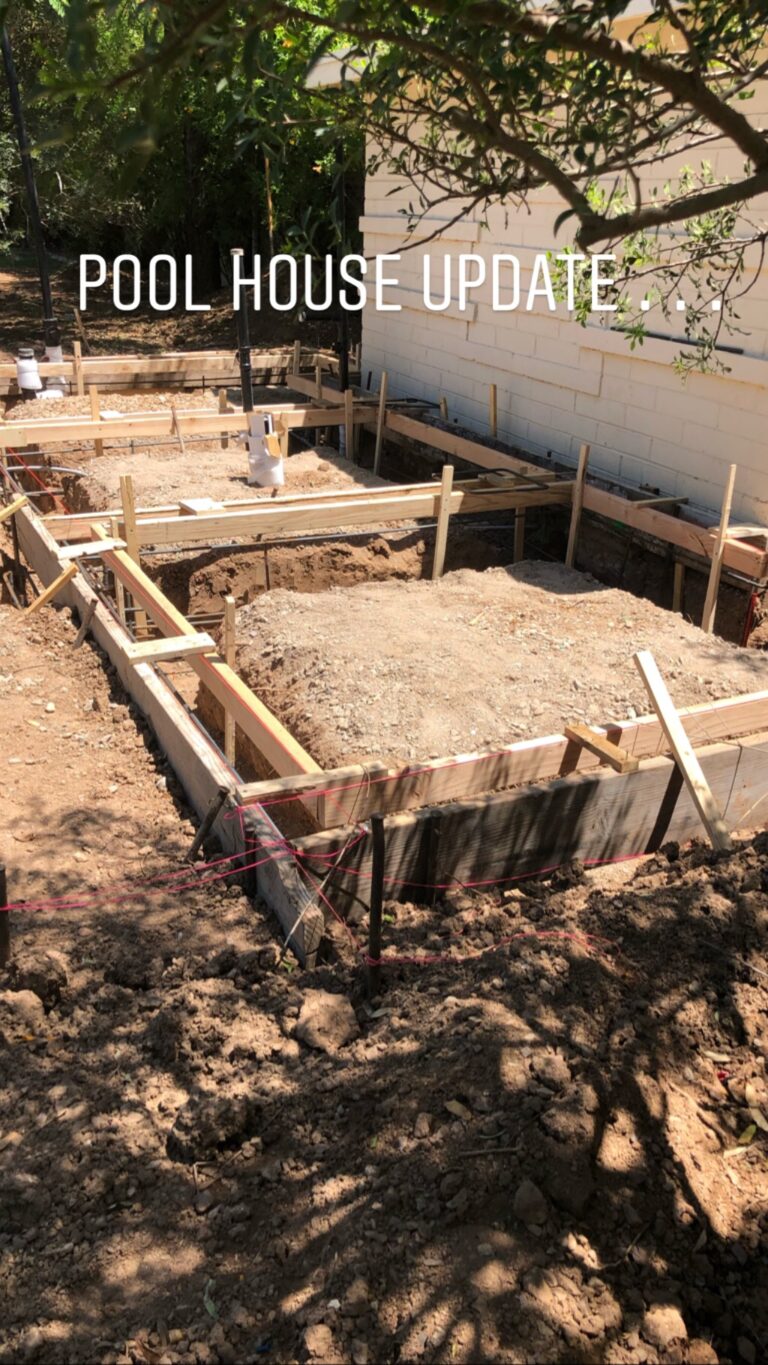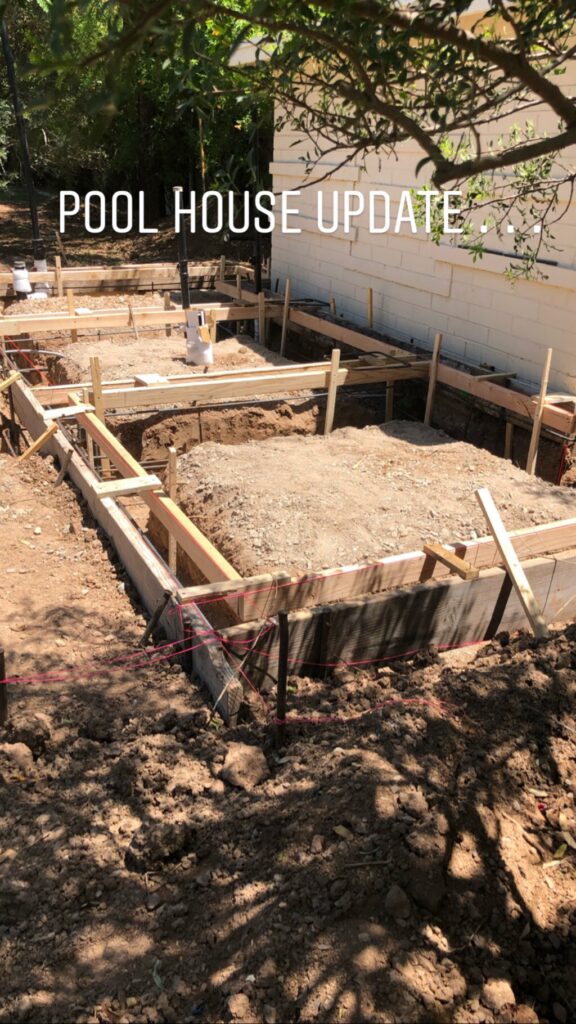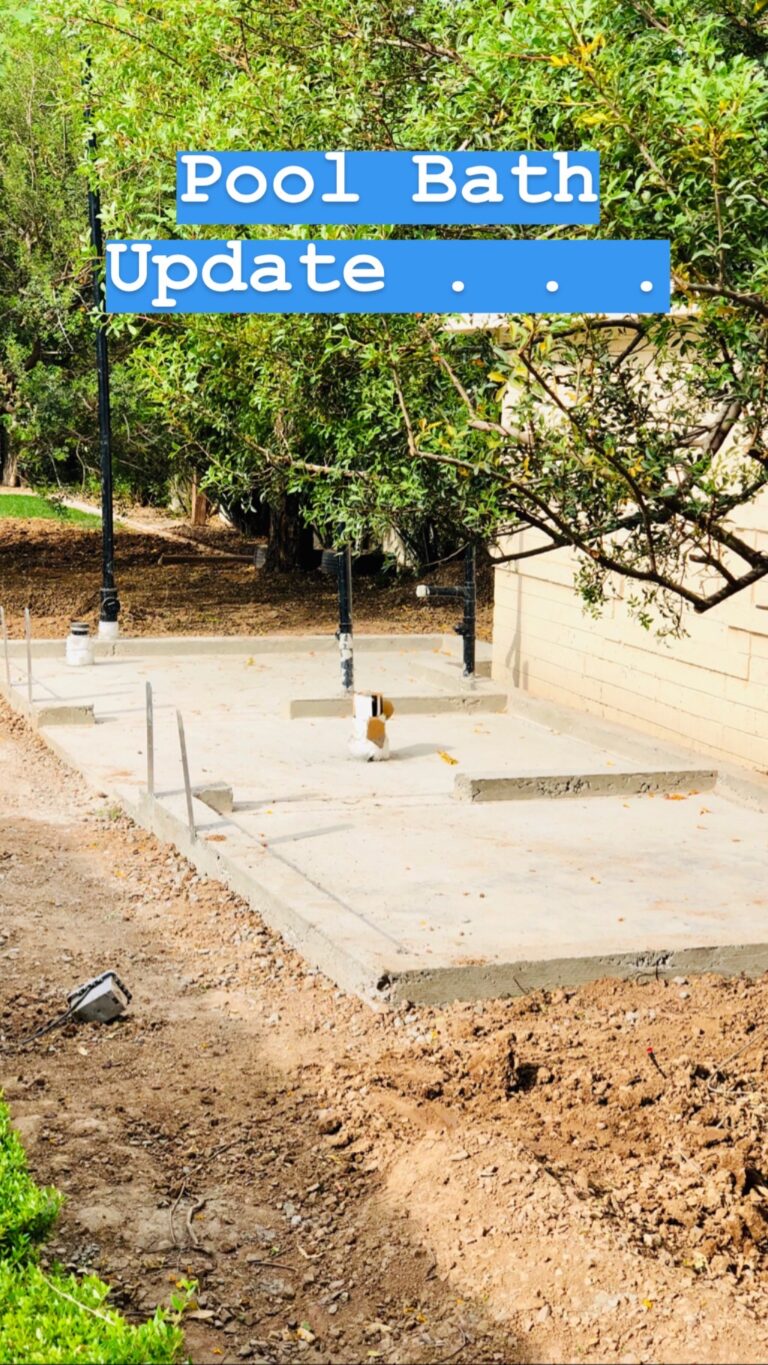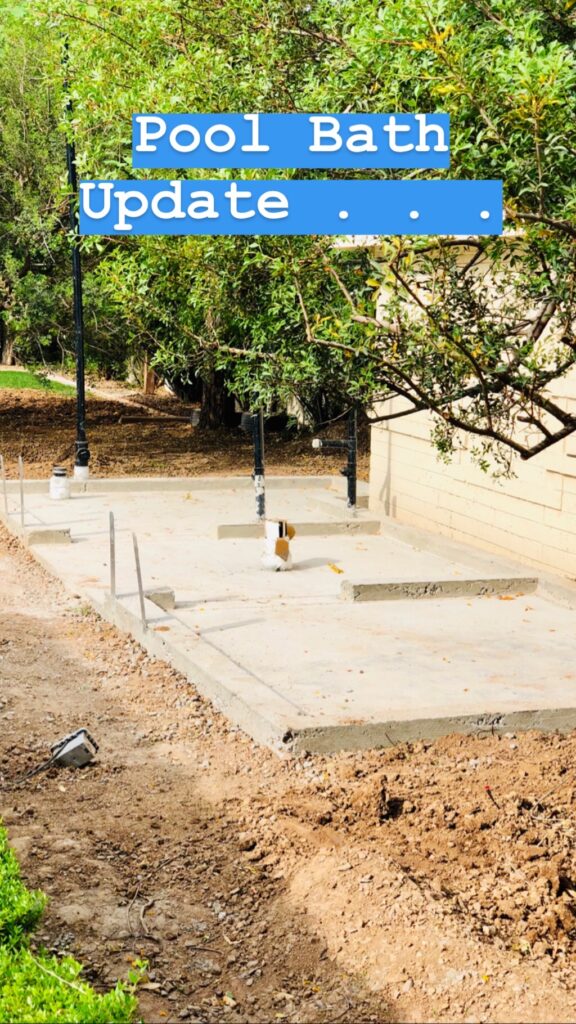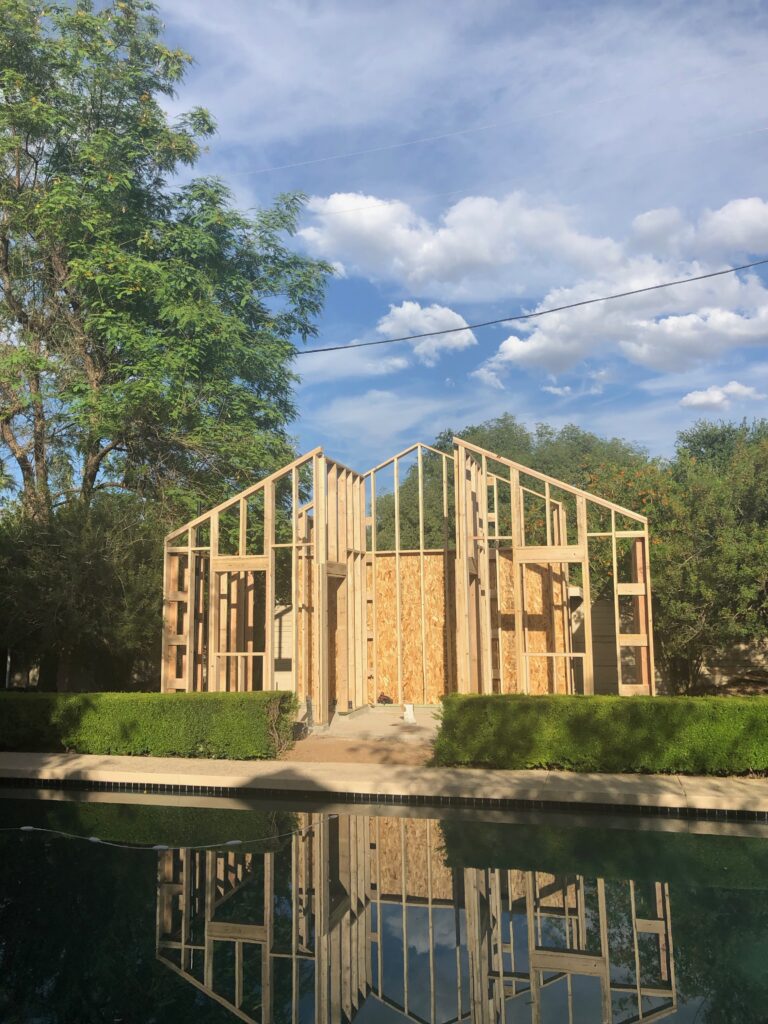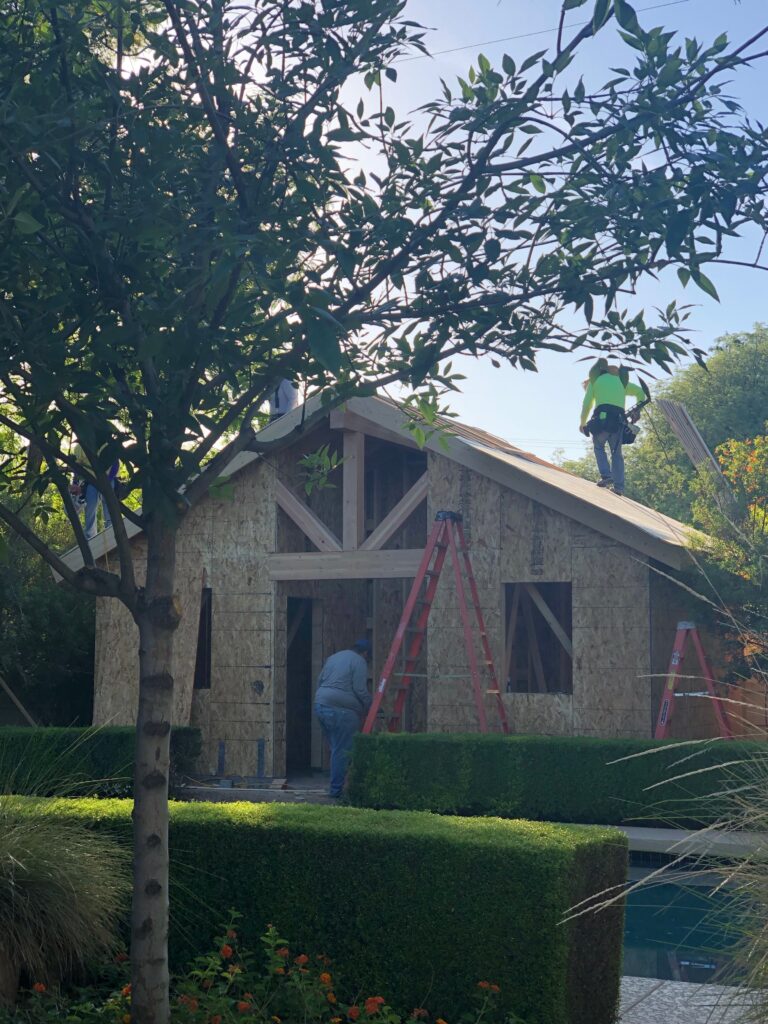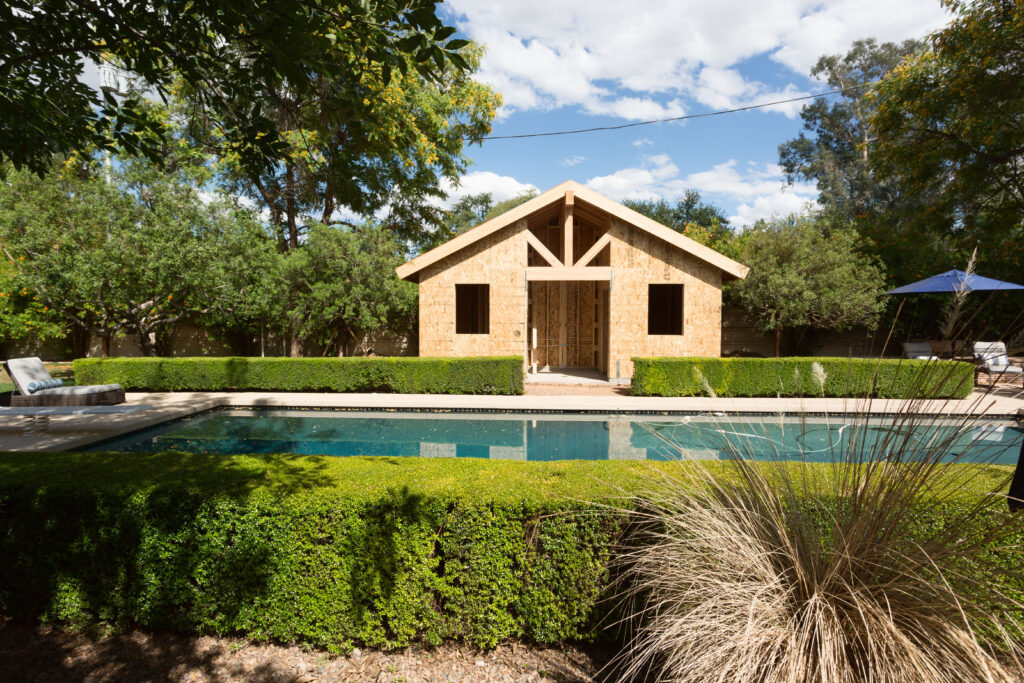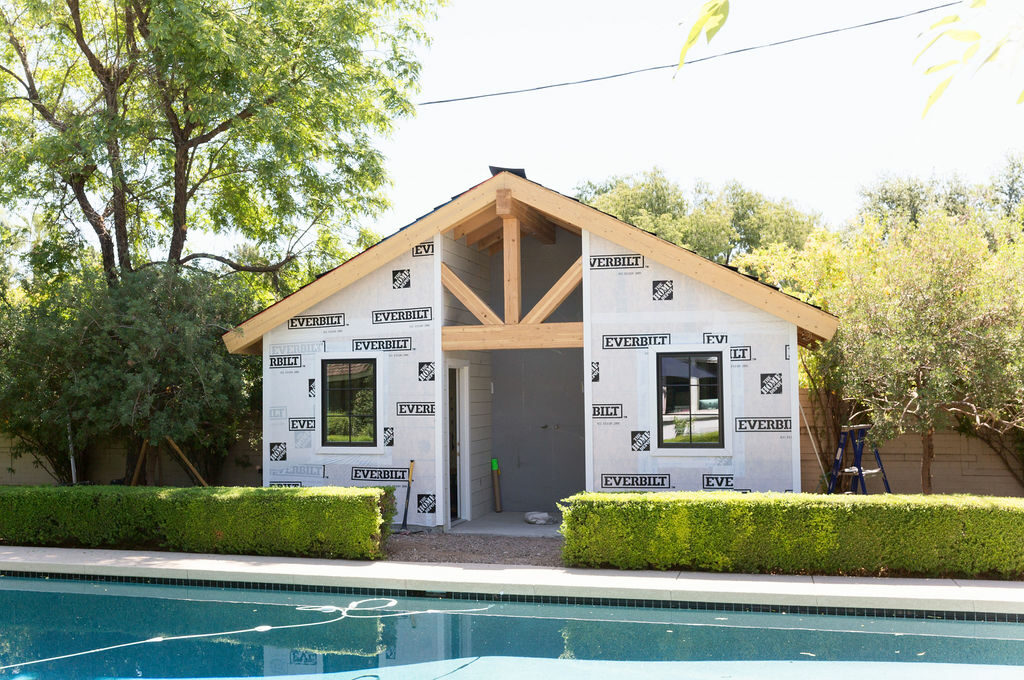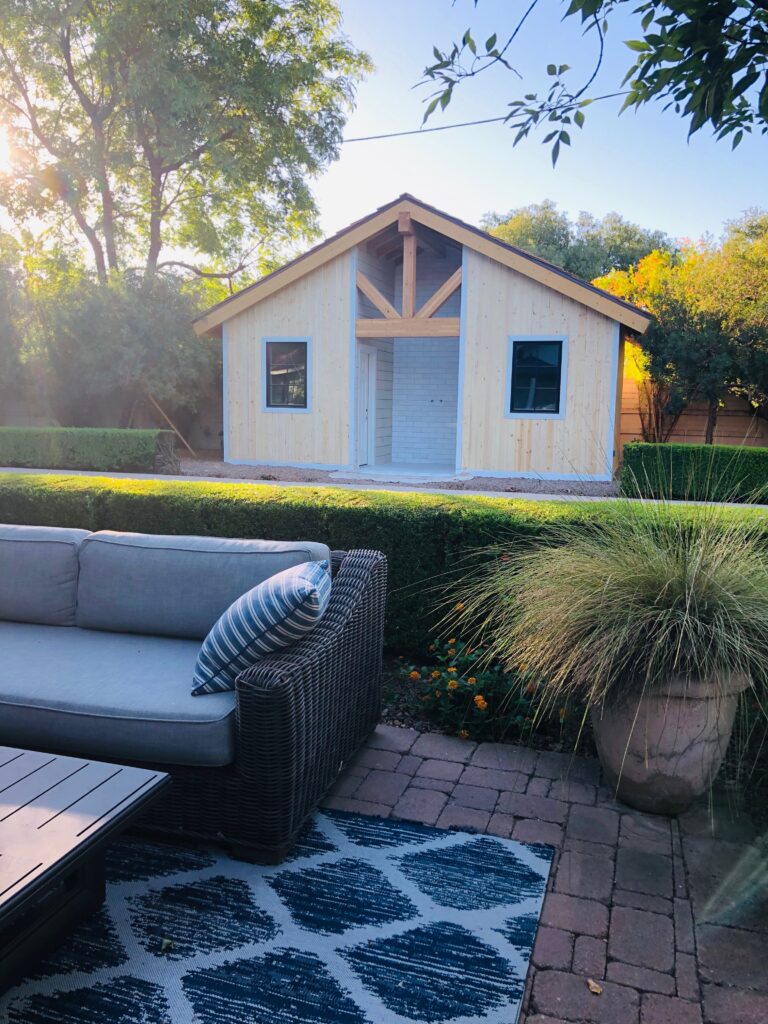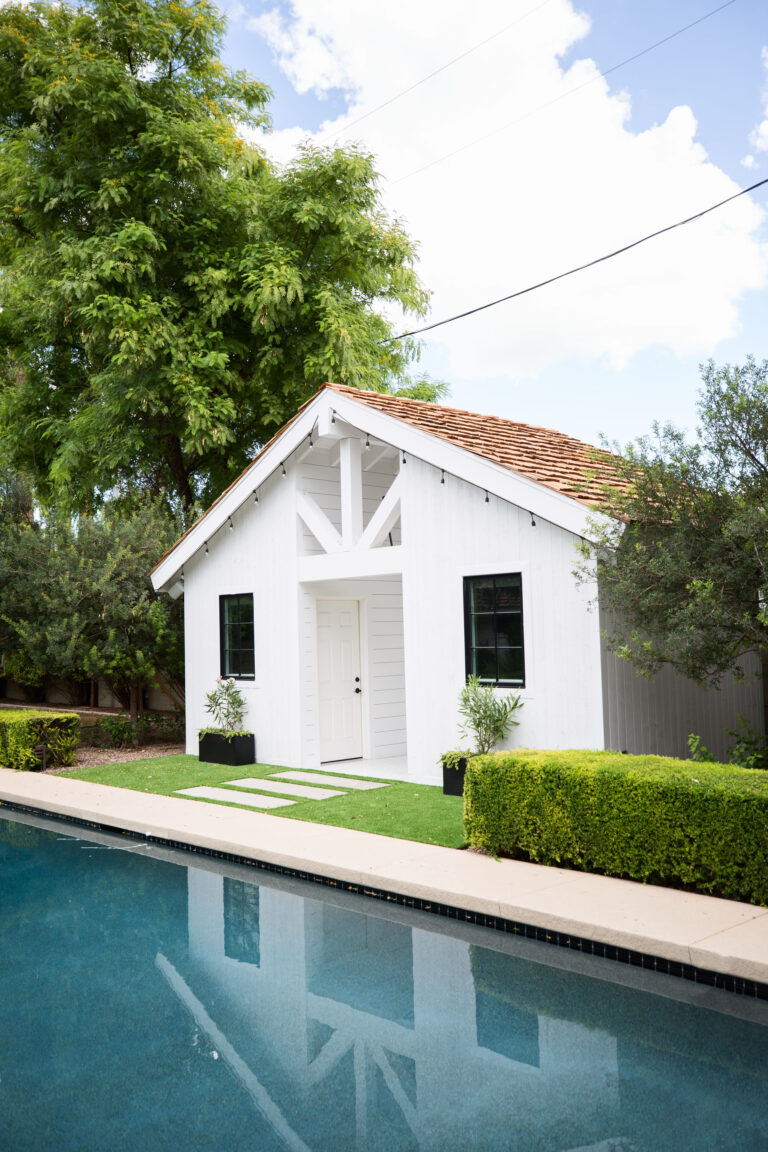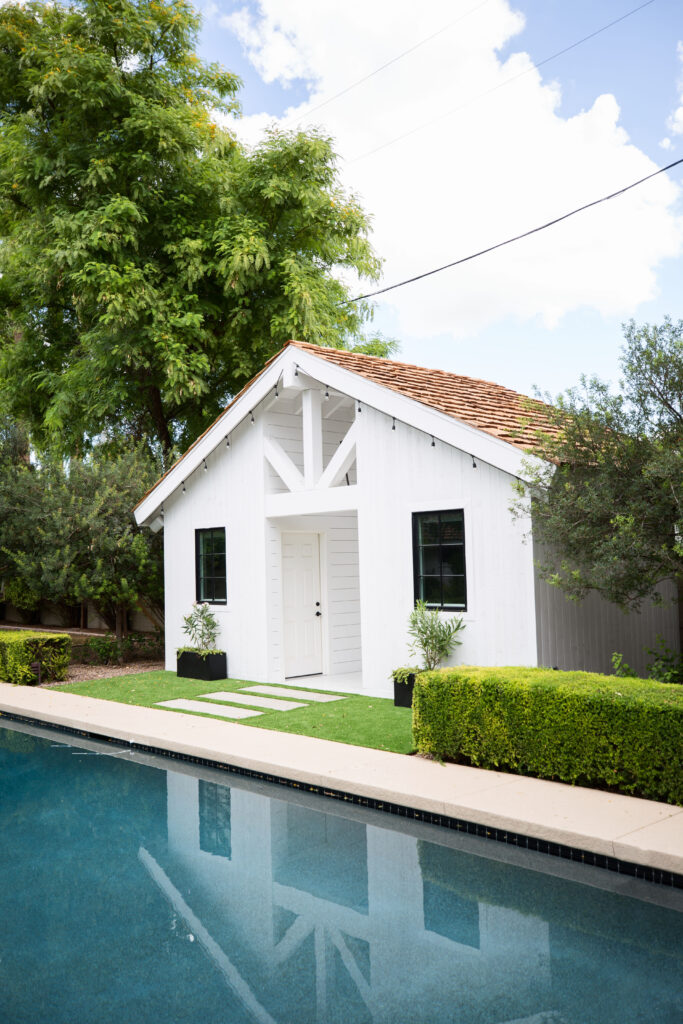 It took 5 months, but boy, was it worth it. We now have a beautiful space for us and our guests to use the restroom while enjoying our backyard, whether it's the pool or entertaining outside. I hope you enjoyed seeing the before and after photos of our pool house – it was really fun to be able to document this project from start to finish.
To see how I like to entertain poolside, check out my Ocean-Inspired Dinner Party here.