If you don't have a Trader Joe's in your area, I'm going to apologize in advance, because it may be the greatest store for seasonal finds ever! Imagine my surprise when I walked in the other day and found these gorgeous blush-colored gourds – perfect for my pink pumpkin table! They had them in all different sizes, colors, with warts, without warts, long stems, stubby stems, no stems. Honestly, I never know what I'm going to find there and it's always something unexpected. Read on to see how I was able to incorporate these pink beauties into my fall table . . .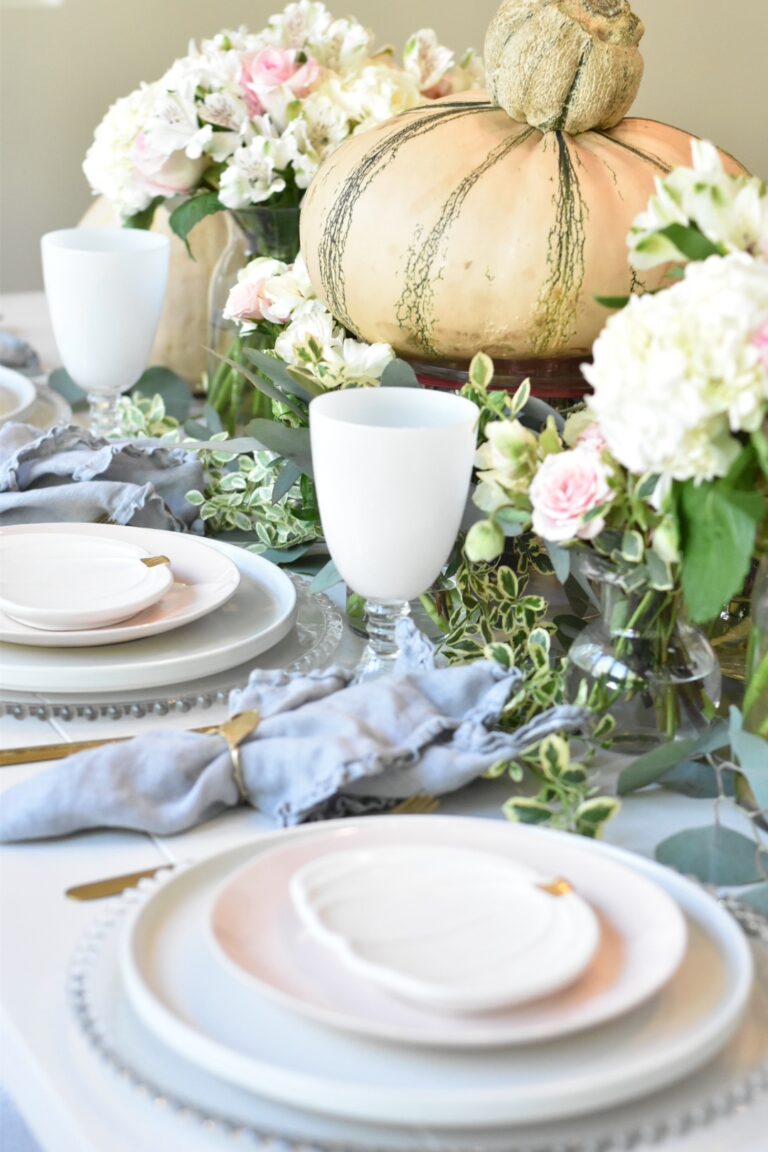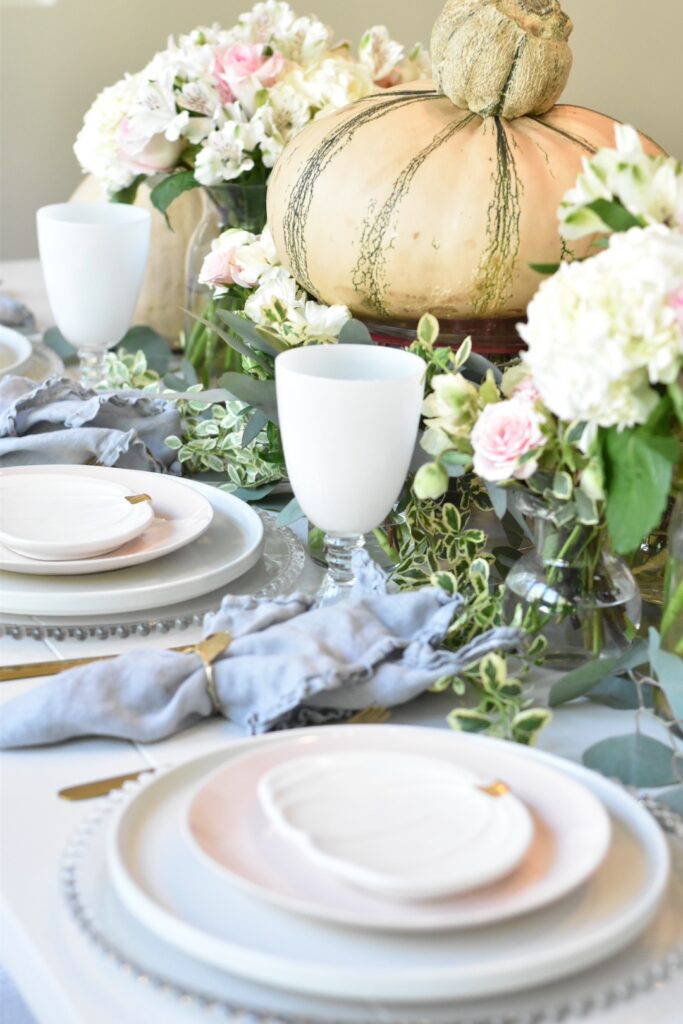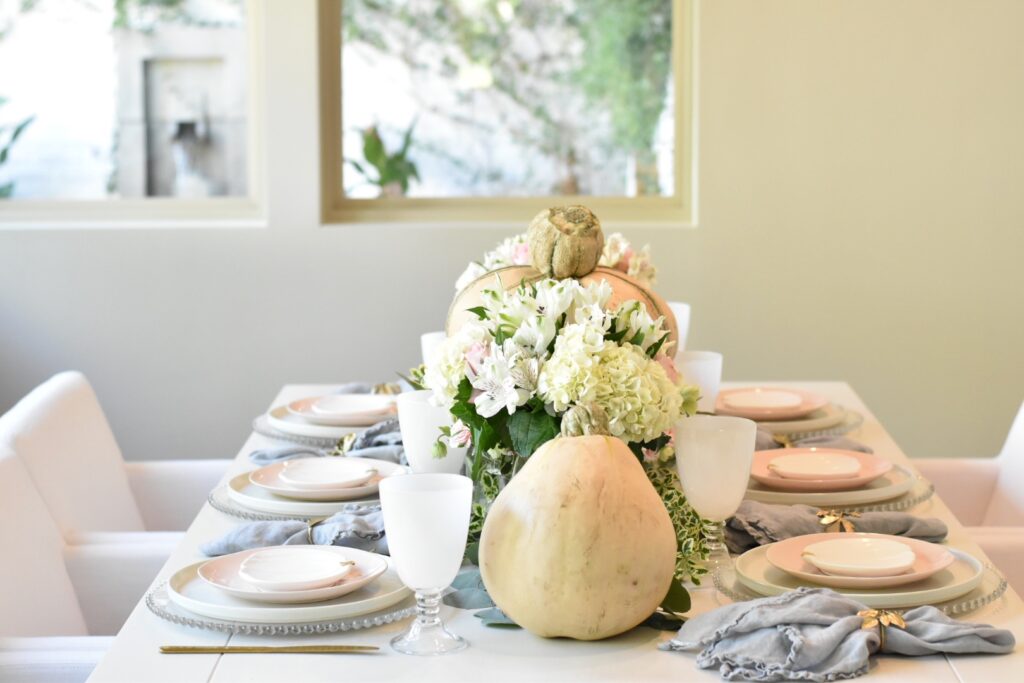 Shop the table here: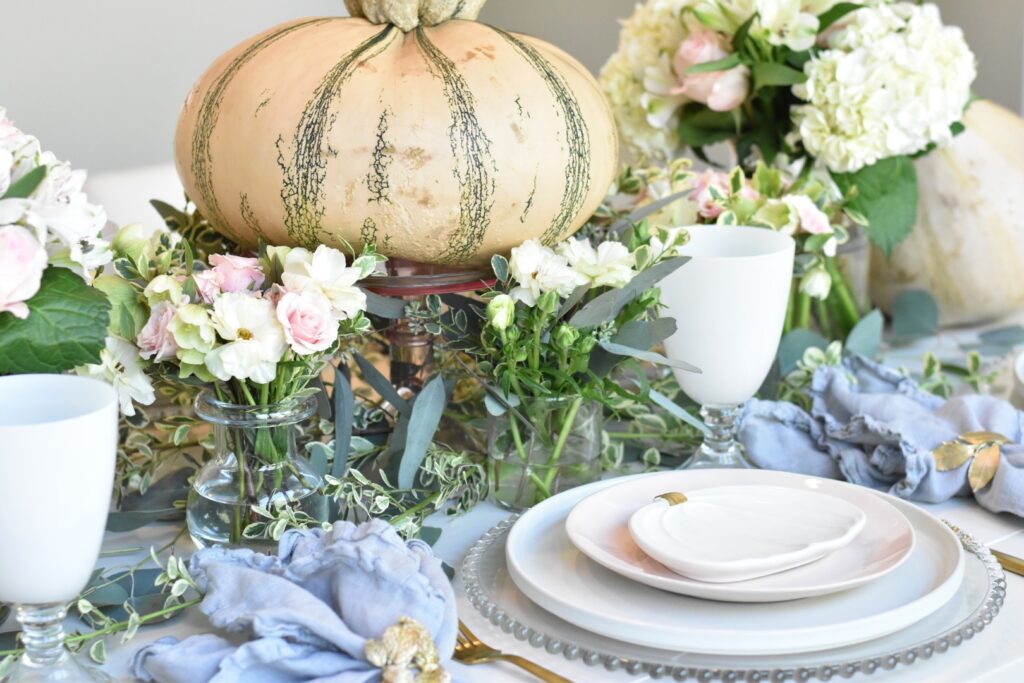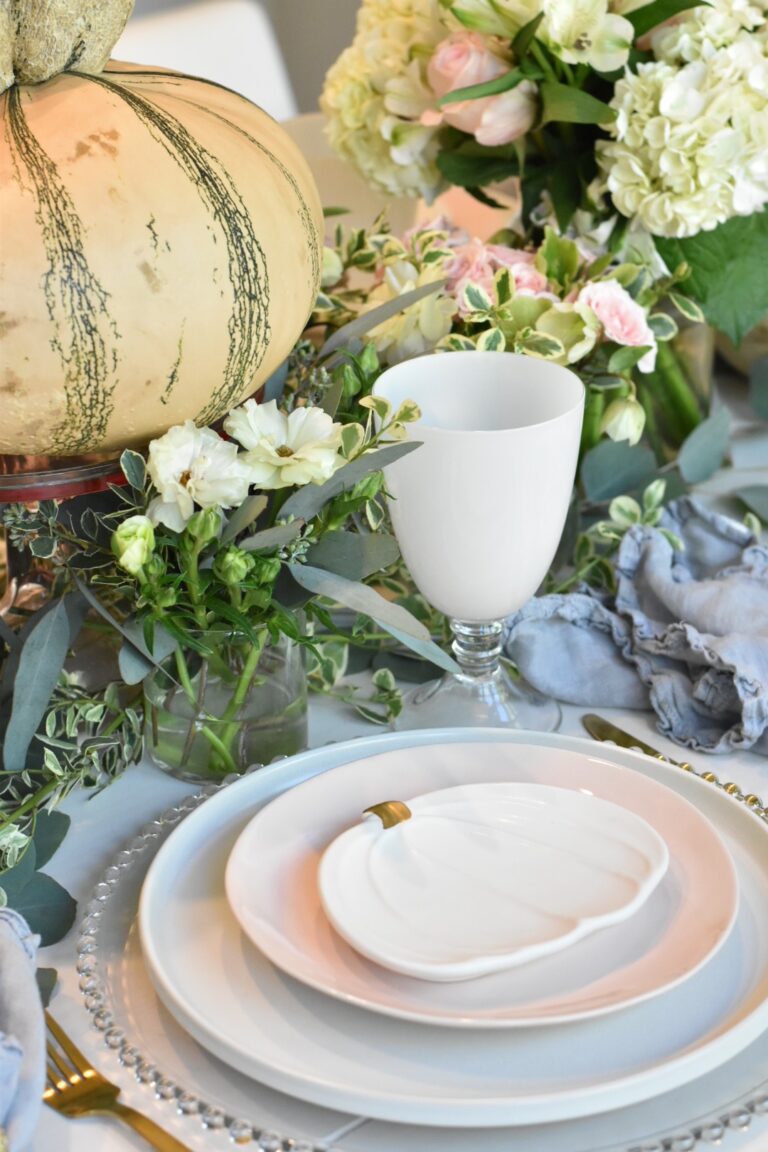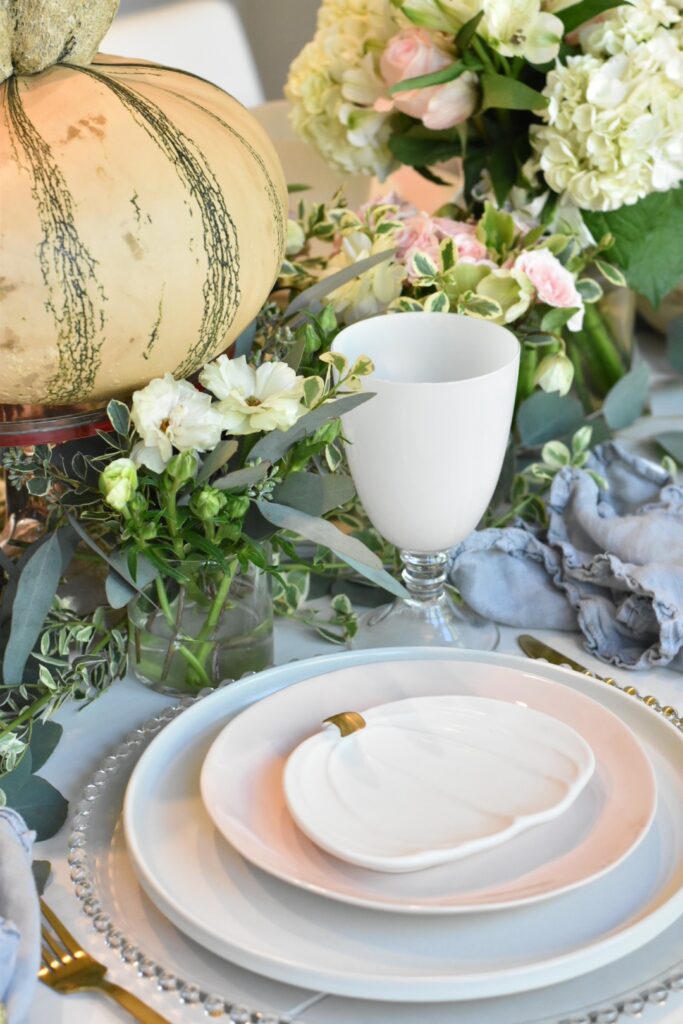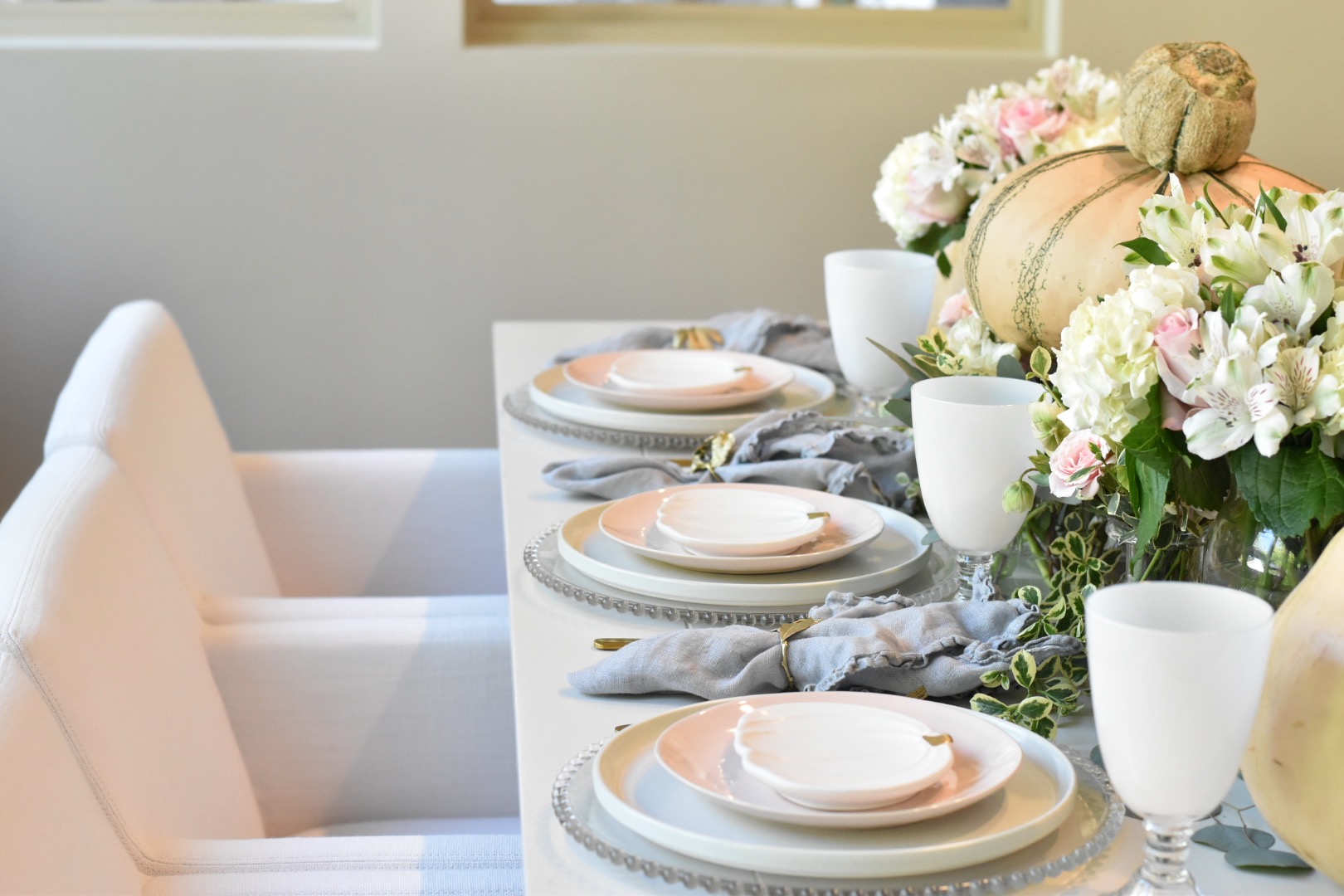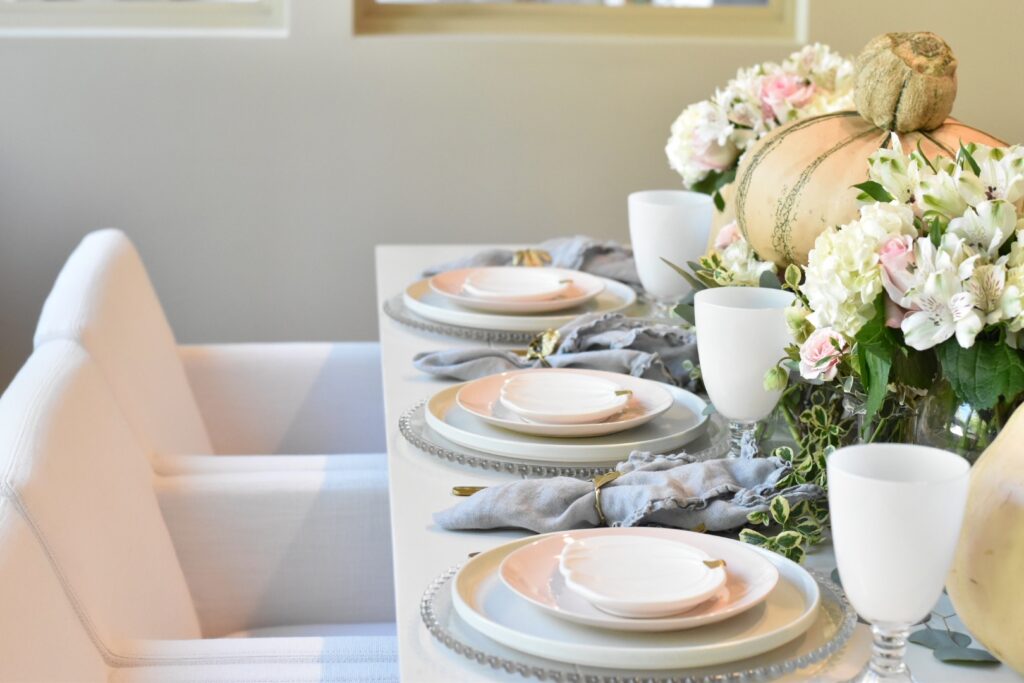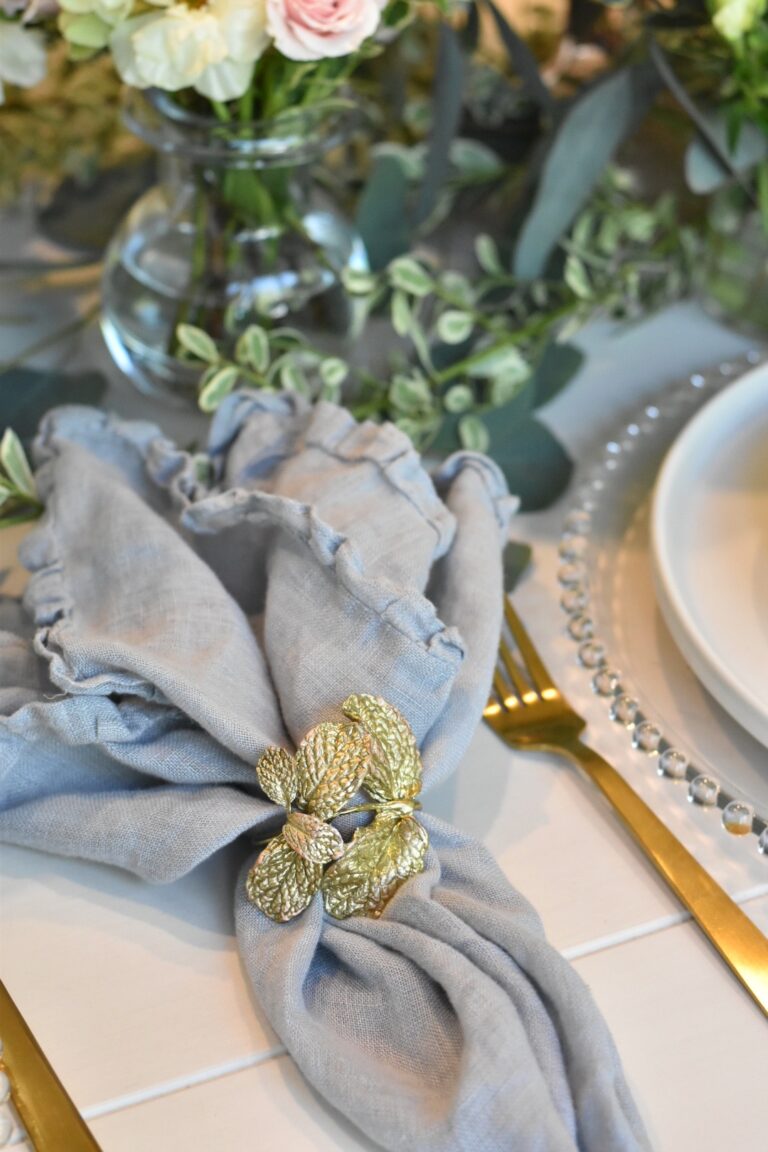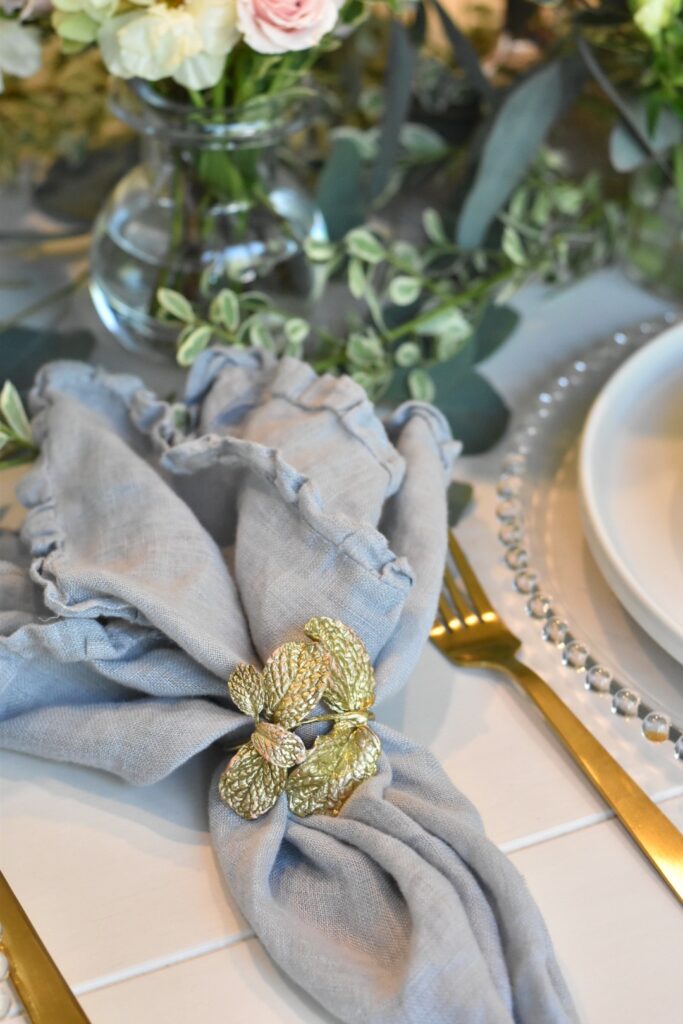 Thanks for visiting my pink pumpkin table. I hope you liked seeing how it possible to use different colors of pumpkins to decorate for fall with an unexpected twist.
Check out other neutral pumpkin tables I've designed here:
To see how some of my friends have decorated their tables with pumpkins, click here to see their posts:
Judy Dill of Life is Better at Home set this Simply Elegant Thanksgiving Table using small white pumpkins, a clean, crisp white tablecloth with a muted napkin and gold flatware for a stunning fall tablescape.