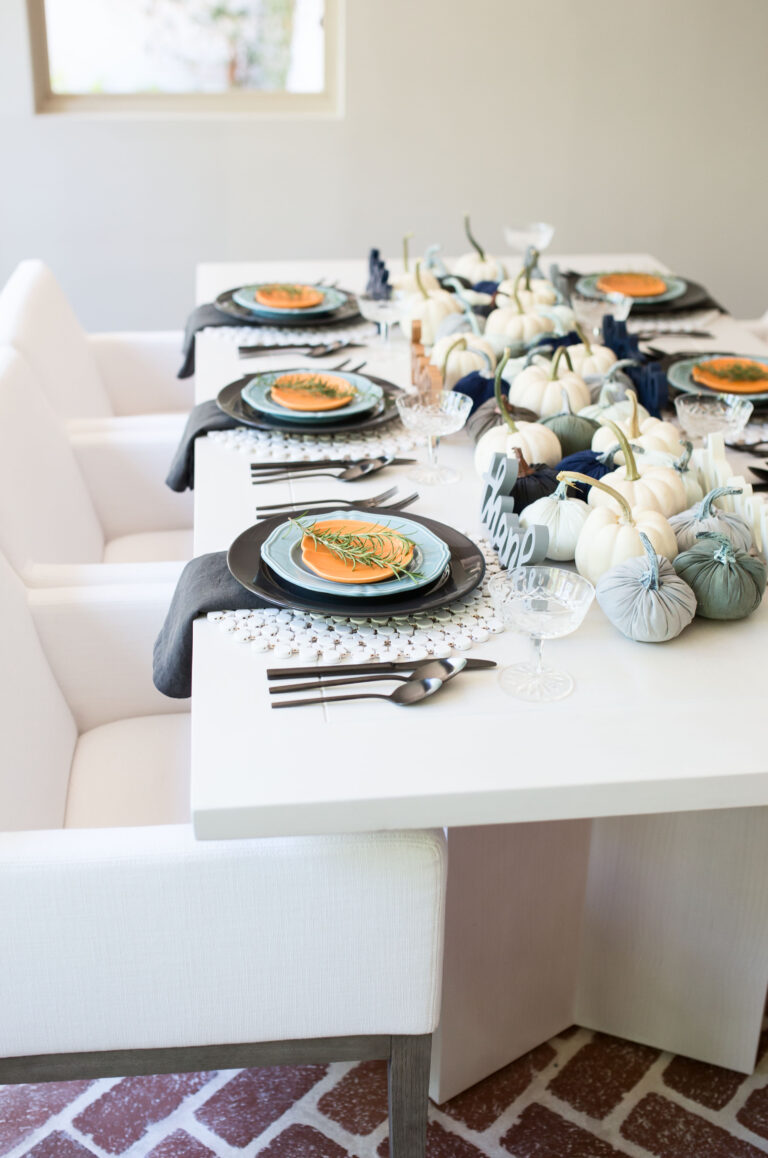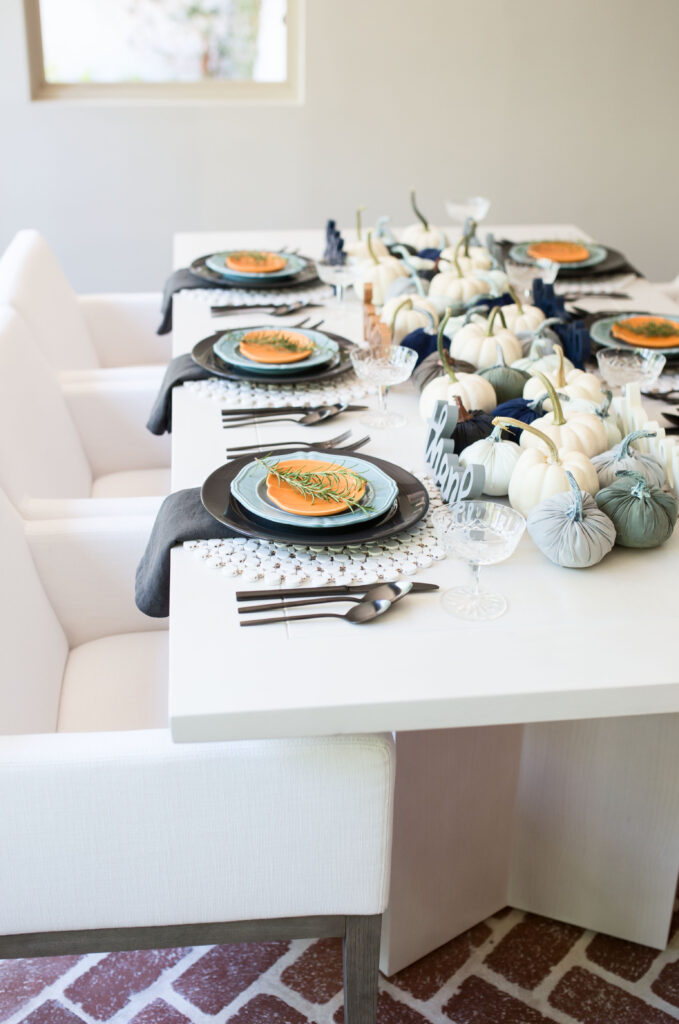 As much as I love traditional Fall decor, it's always fun to change things up once in a while and think outside the box when it comes to decorating for the holidays and seasons. Just using a different color can make things fresh and give your surroundings a new lease on life. That's exactly what I did with this Blue Pumpkin Table for a current approach to unique fall decor.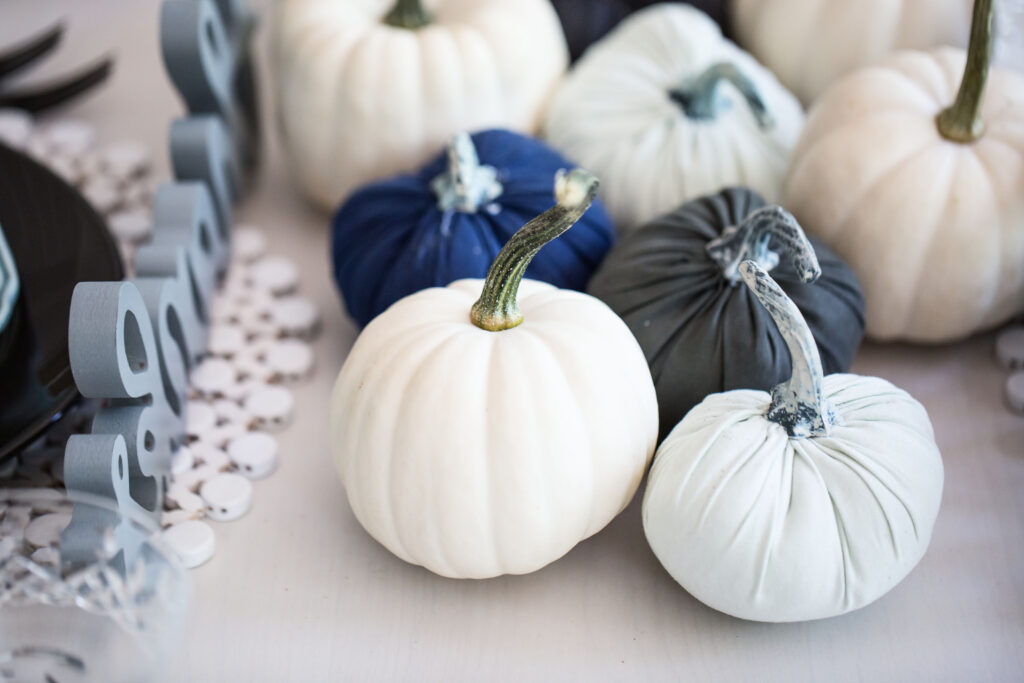 I'm not the first one to jump on the blue pumpkin bandwagon however. Teal pumpkins have definitely seen a surge in appearances because of the high number of kids with food allergies. Putting a teal pumpkin on your doorstep means you have non-food treats available, such as glow sticks or small toys. This simple act promotes inclusion for trick-or-treaters with food allergies or other conditions and because I have a child with a severe nut allergy, I certainly appreciate this effort.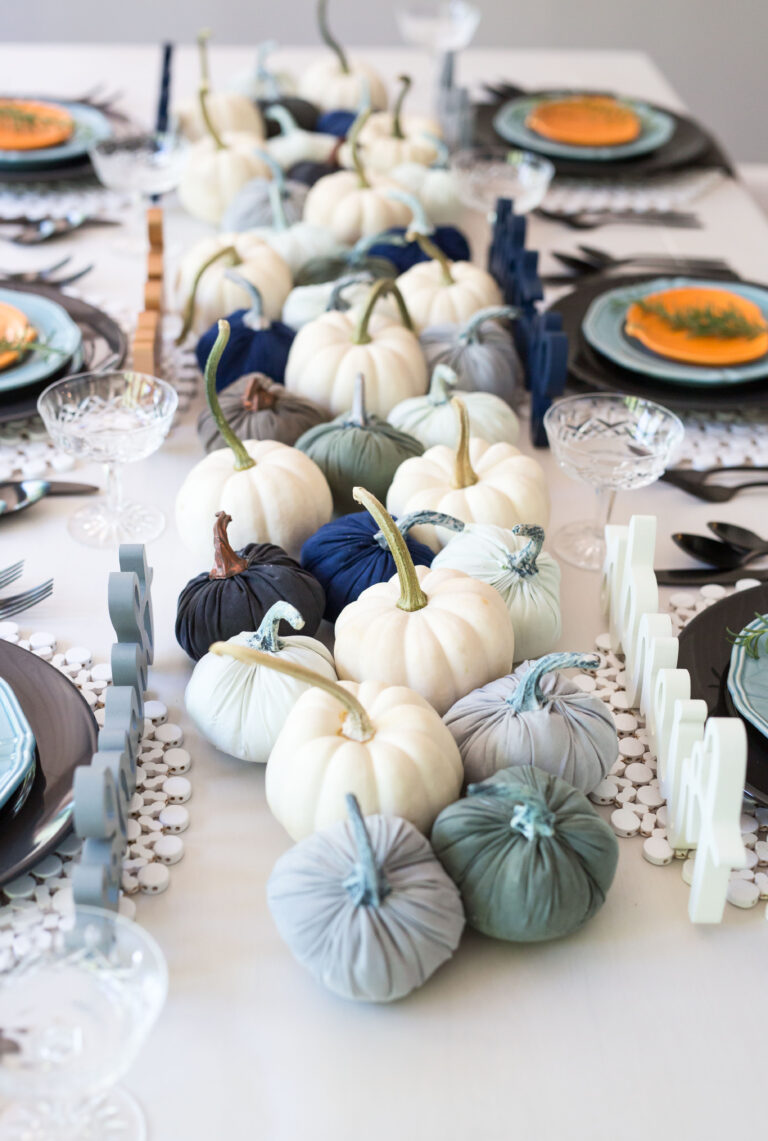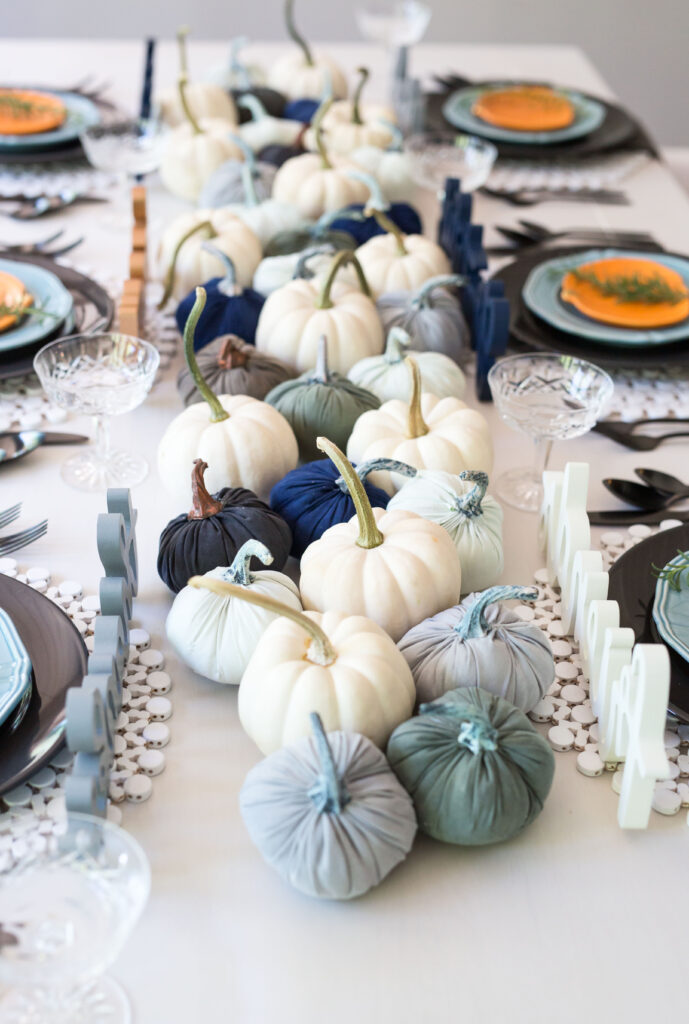 Shop the charcoal linen napkins here: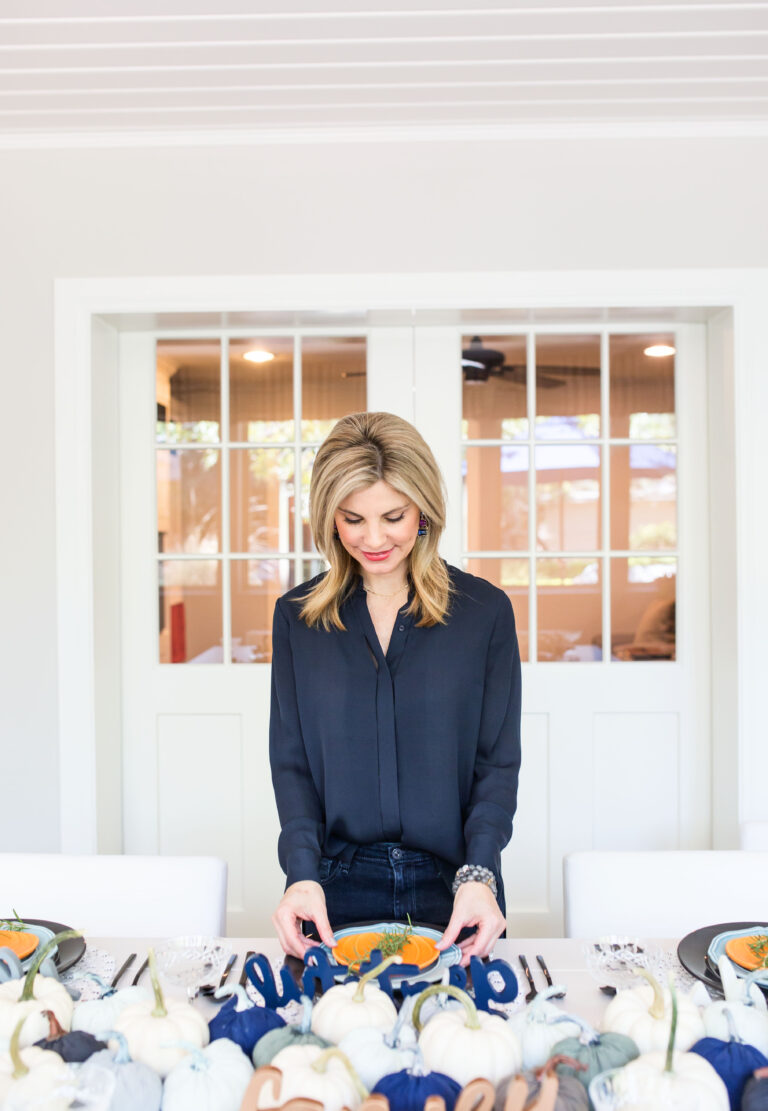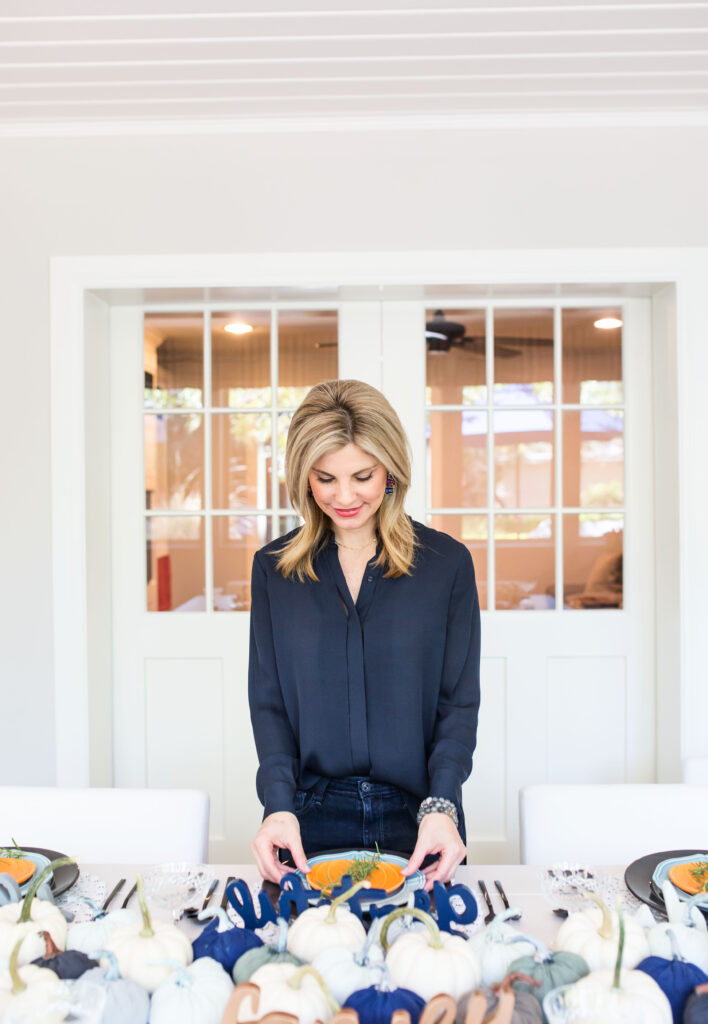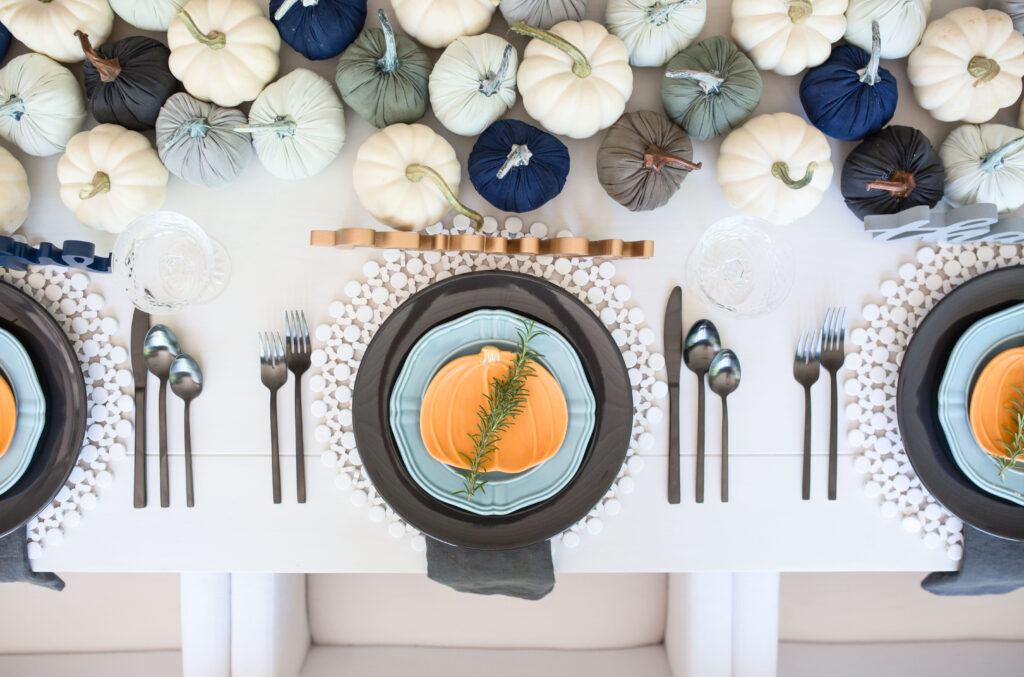 Shop the plates here: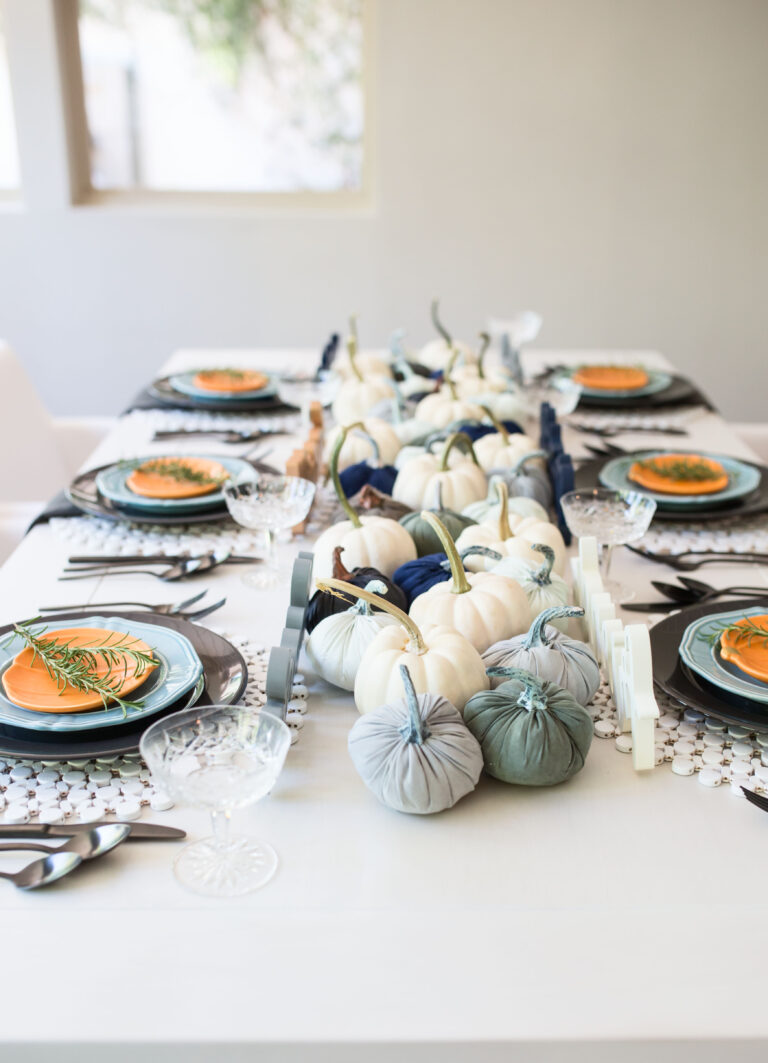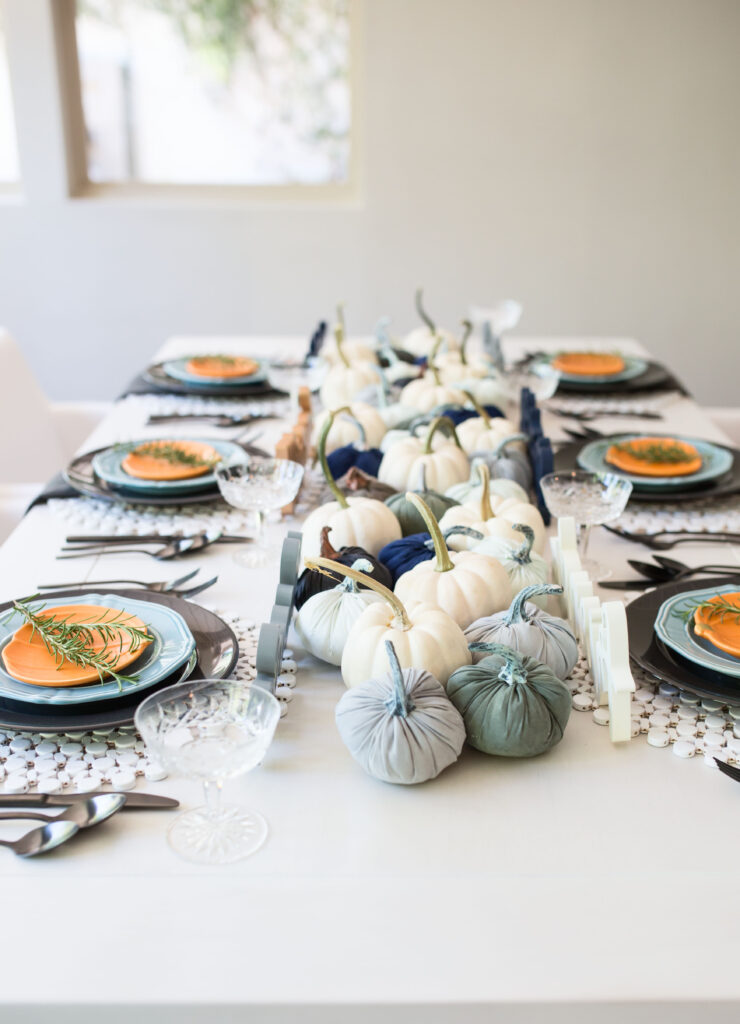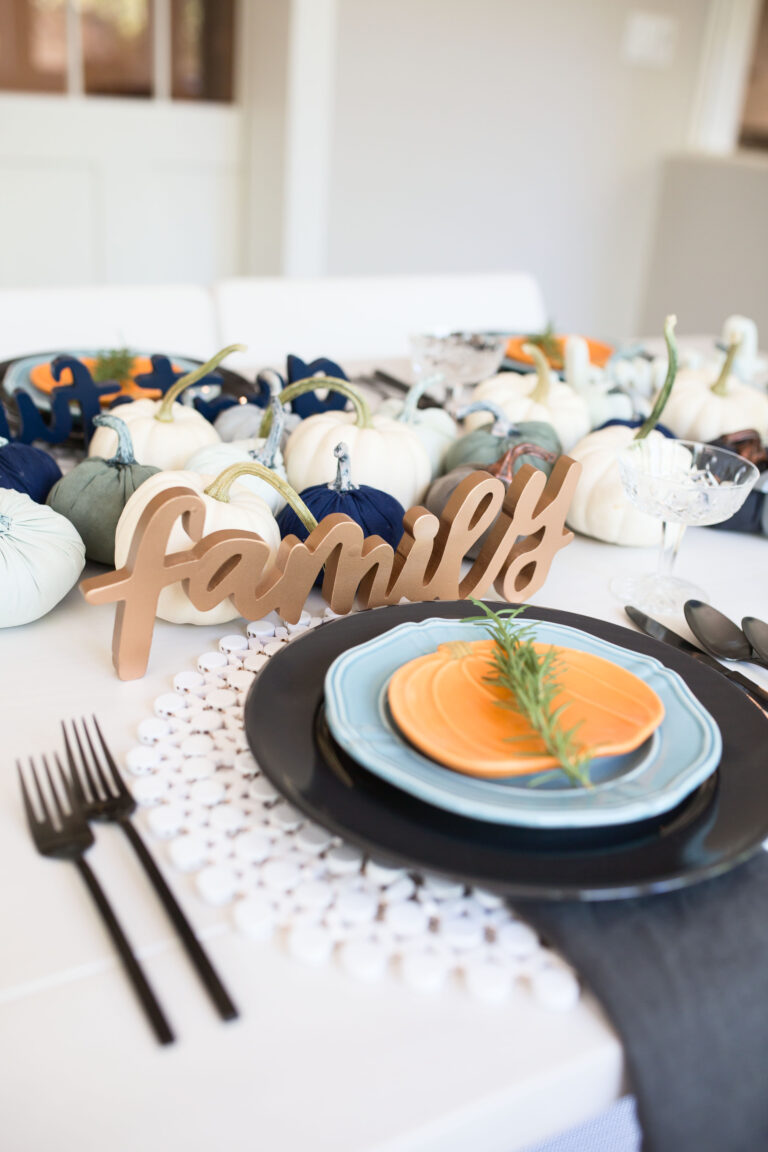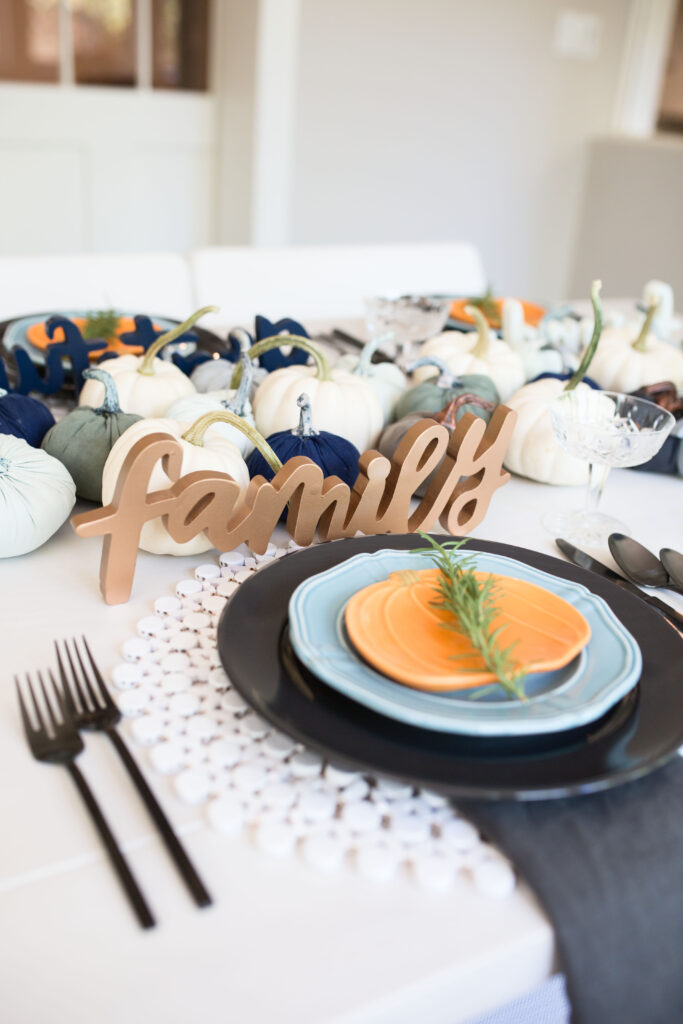 Shop the black flatware here: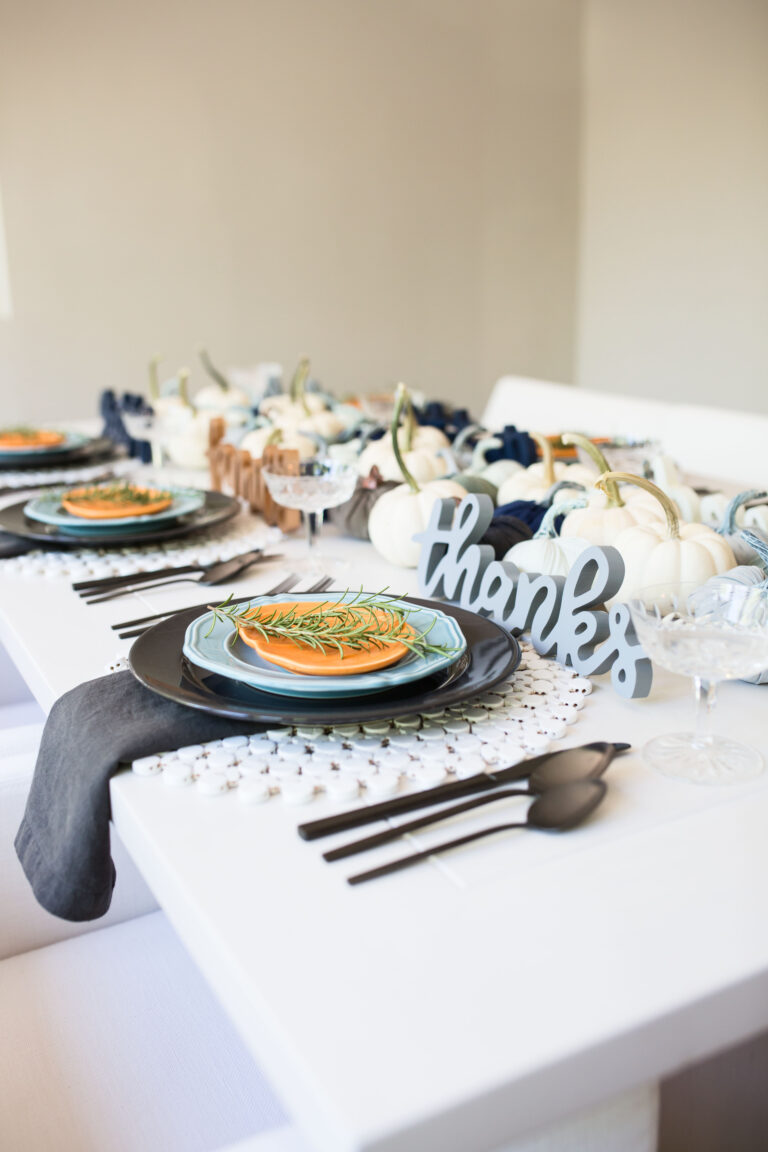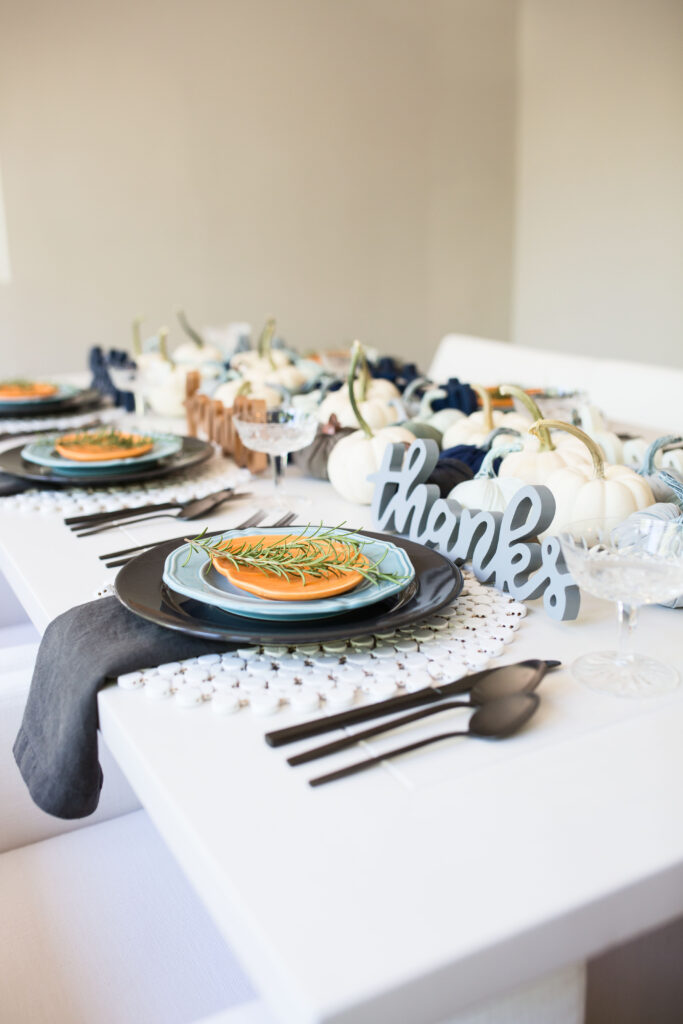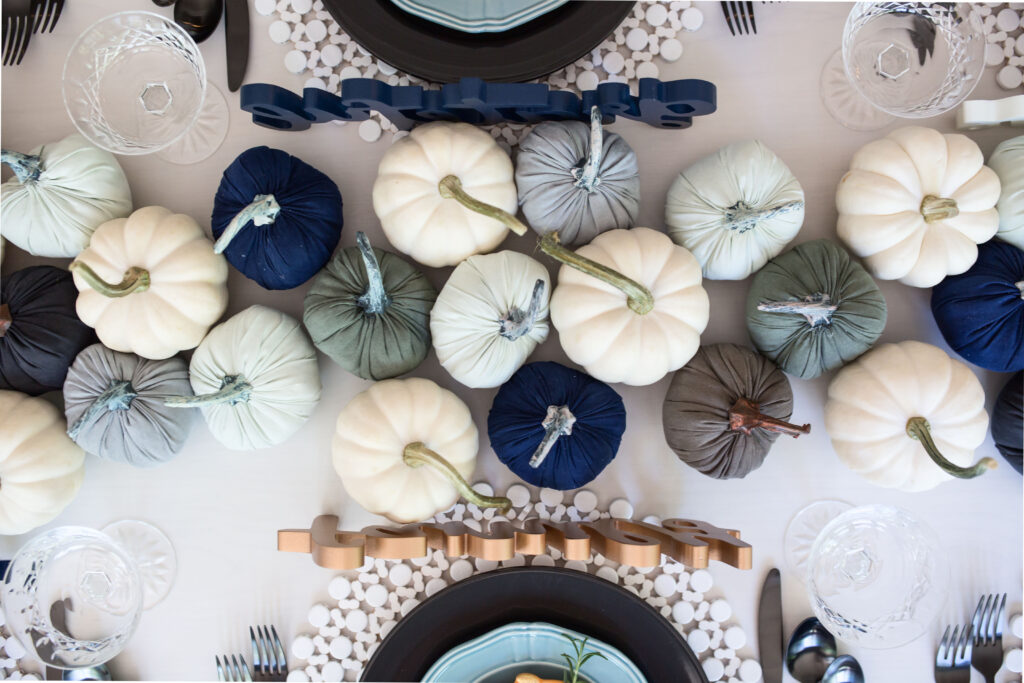 Looking for other ways to change up your Fall decor? Check my post on Unexpected Thanksgiving Decor.