Sometimes I just don't want to spend a lot of time creating a massive centerpiece for one of my tablescapes. I don't always have the time or energy to arrange flowers and sometimes I just can't make it to the grocery store to buy fresh florals. Cue the all-pumpkin Fall tablescape!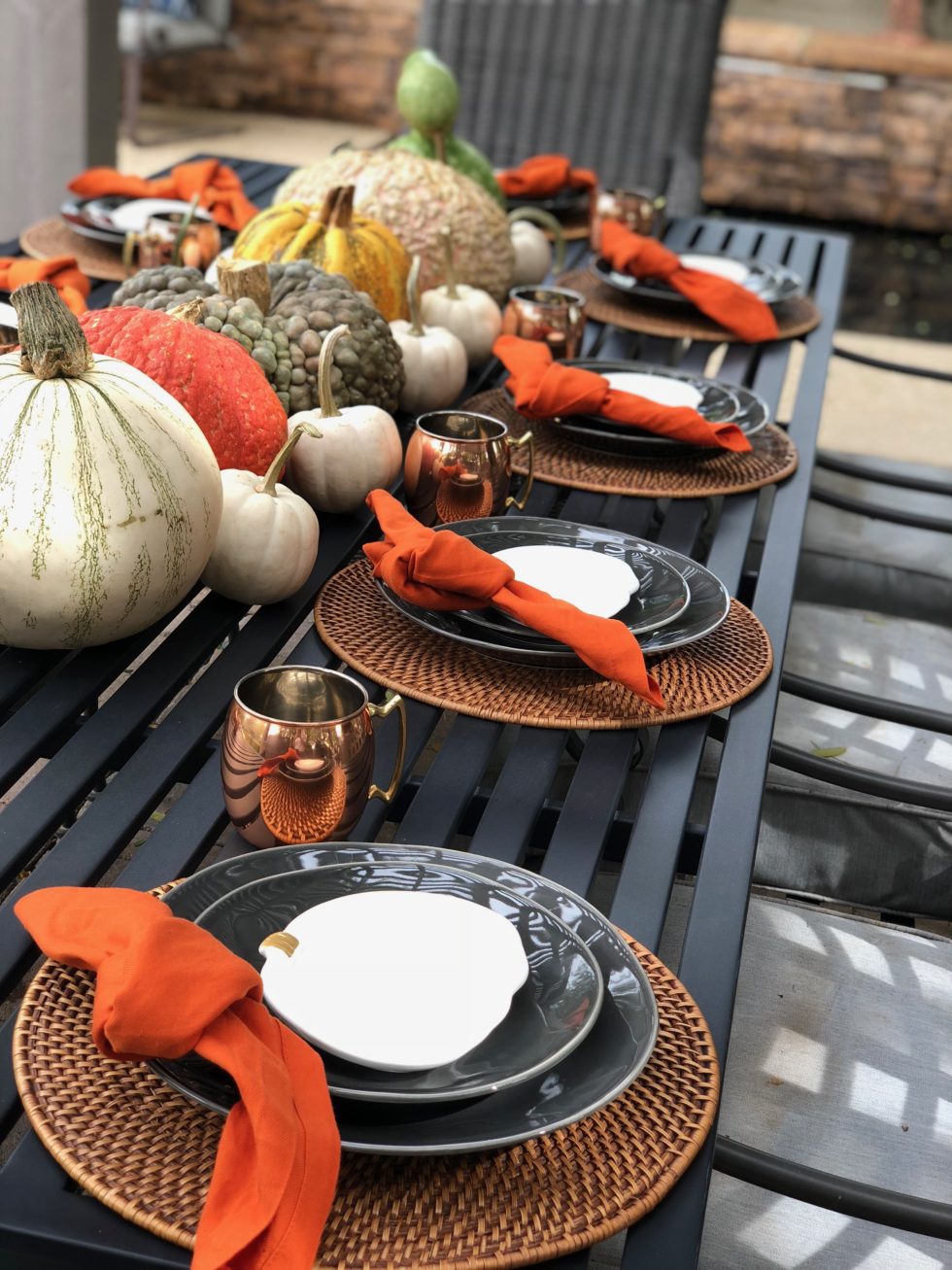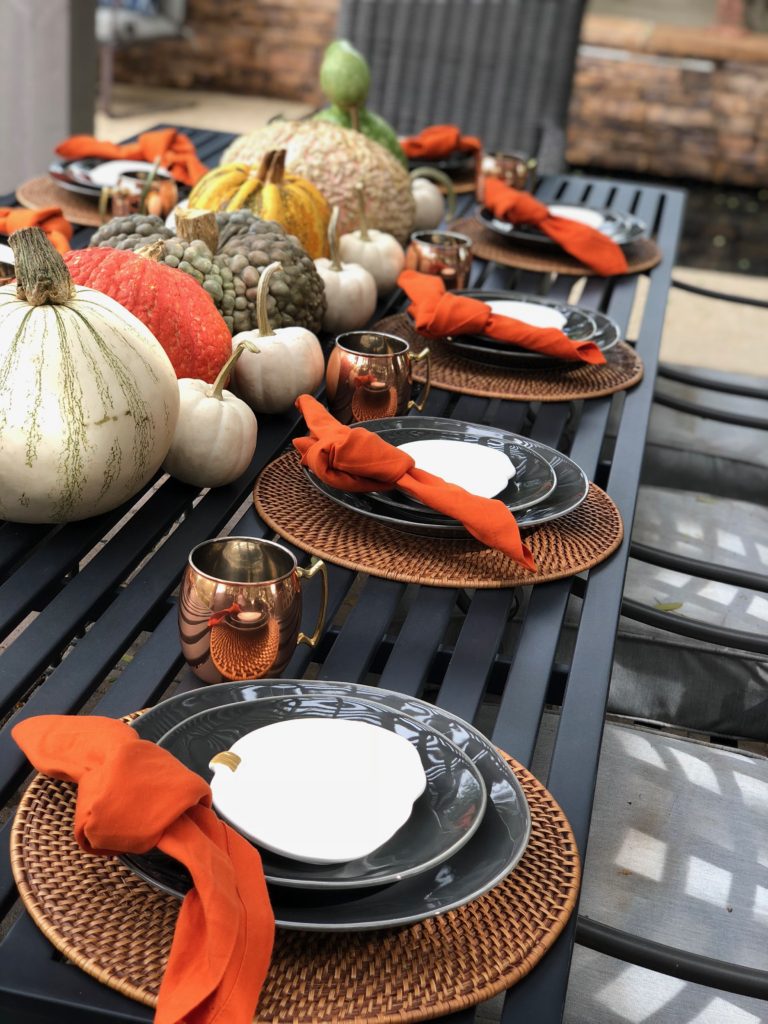 The Place Setting
Layering is the key to creating depth and interest for any place setting. Here, I've placed my natural rattan chargers on the bottom, followed by my charcoal dinner plate, salad plate and then white pumpkin plates. See below for more details. Gold flatware picks up the tones from the copper mug and a burnt orange napkins tied in a loose knot gives a casual vibe to this fun table.
Shop the items here:

The Dinnerware
If you've followed me for a while, you know how much I use these charcoal plates. They're so versatile – I can really put them into any setting and they go with everything. One of the easiest and inexpensive way to change any dinnerware collection is by adding a colorful salad, appetizer or dessert plate. I found this one in the dollar section of Target and will use it all season. At only $1.50 each, it makes it very affordable to do this frequently!
Pumpkin Centerpiece
What I liked best about this tablescape is that it took me minutes to put together. No fussing with flowers or greenery – I simply placed these heirloom pumpkins down the center of the table and filled in the spots with mini white pumpkins. Trader Joe's was my source for the funky pumpkins and the smaller white ones I purchased at the regular grocery store. I love their authentic long, curly stems!
Extra Details
Check Michaels or Hobby Lobby for a selection of faux Fall leaves. Or, better, yet, if you actually have real ones on trees near you, use those!!!
Here's a great recipe for Moscow Mule that is perfect for this season – and the copper mug looks pretty on this table too! Best Moscow Mule Recipe
Happy Pumpkin Tablescaping!