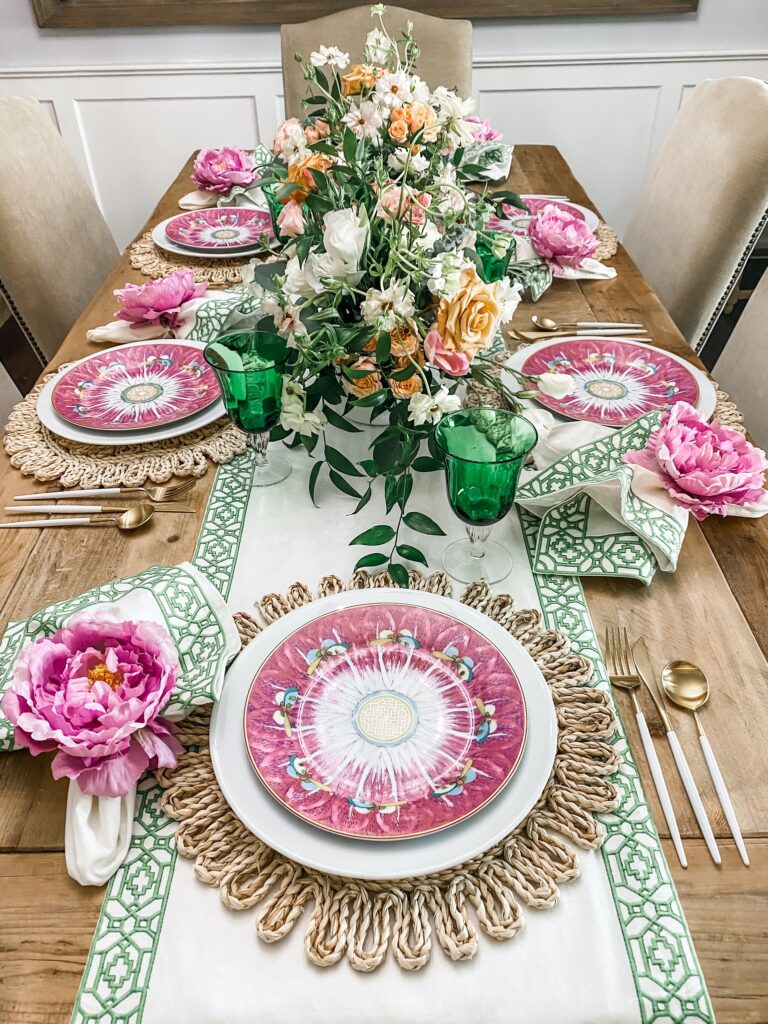 When I selected a theme for my Mother's Day table, I wanted it to feel feminine and soft – an homage to my mom and my mother-in-law – but with bold accents and details to represent their resilience and strength. I chose a pink and green table with spring-inspired rose motifs and time-honored Greek-key borders. I know not many people would put as much deliberation into decorating a table as I do. For me, however, setting a table means thinking about the people who will be seated around it and how they will find joy from it.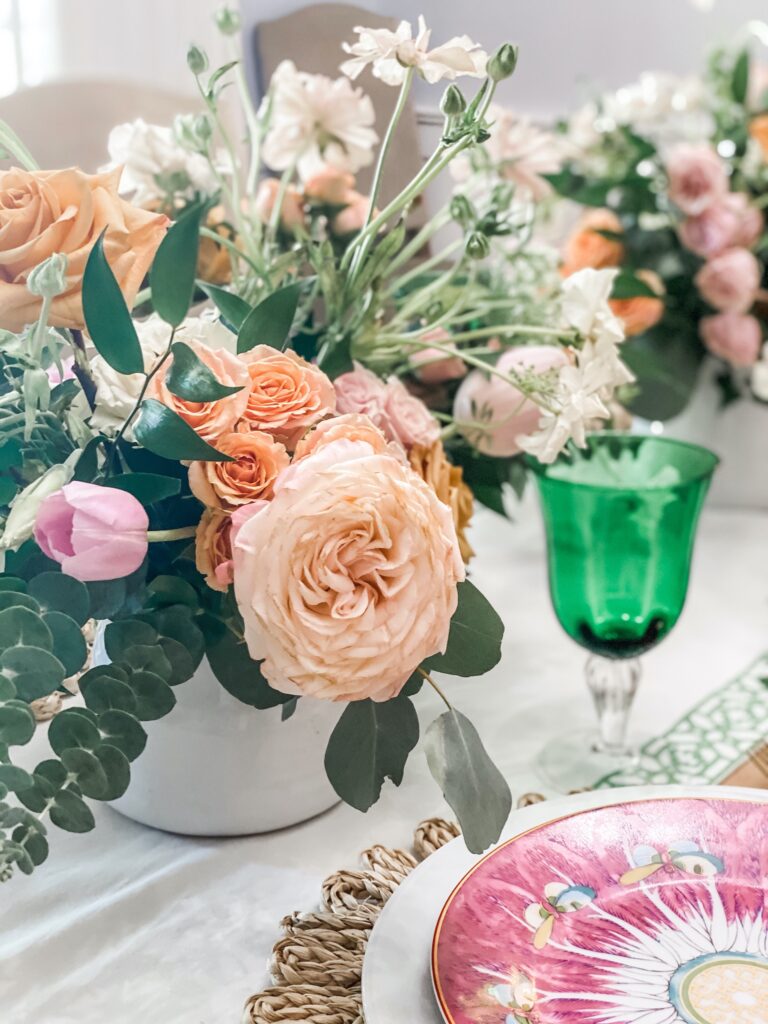 I like to imagine the event before I decide what my table will look like – how will my guests feel (jovial and festive, or ready to relax), who will be attending (women, couples, grandmas) what will the vibe be (casual get-together or celebratory party), when will be it held (daytime or at night), where will it be (indoors, outdoors), and which table will I set (eat-in kitchen, backyard table or more formal dining room).
Shop the table setting here: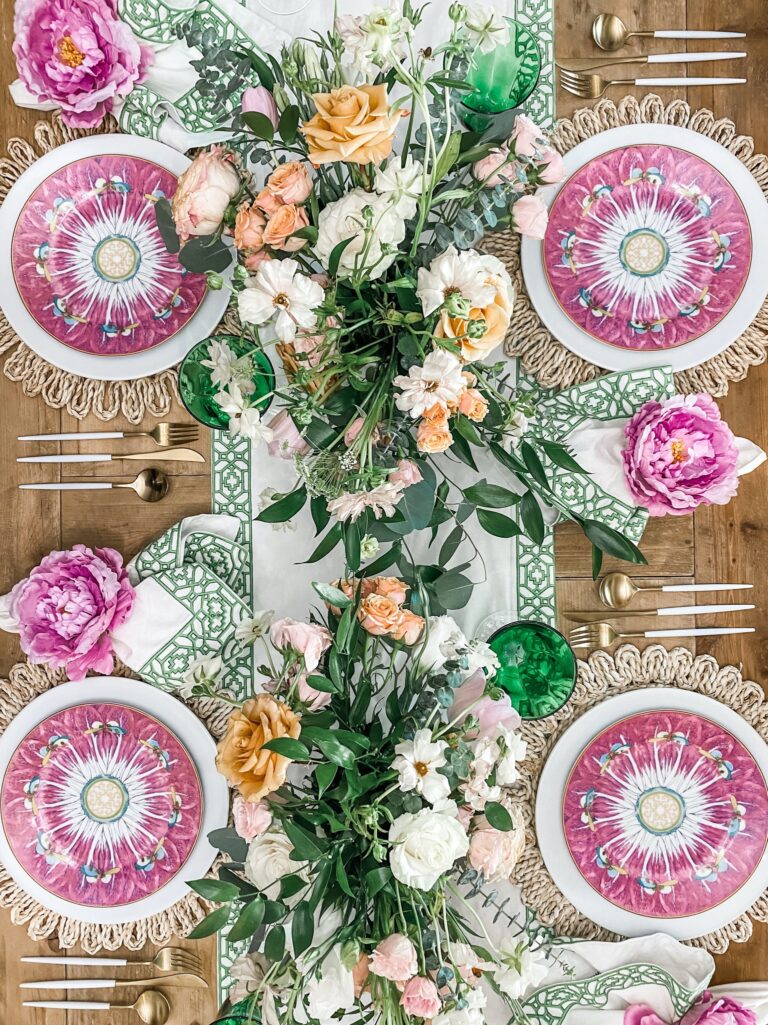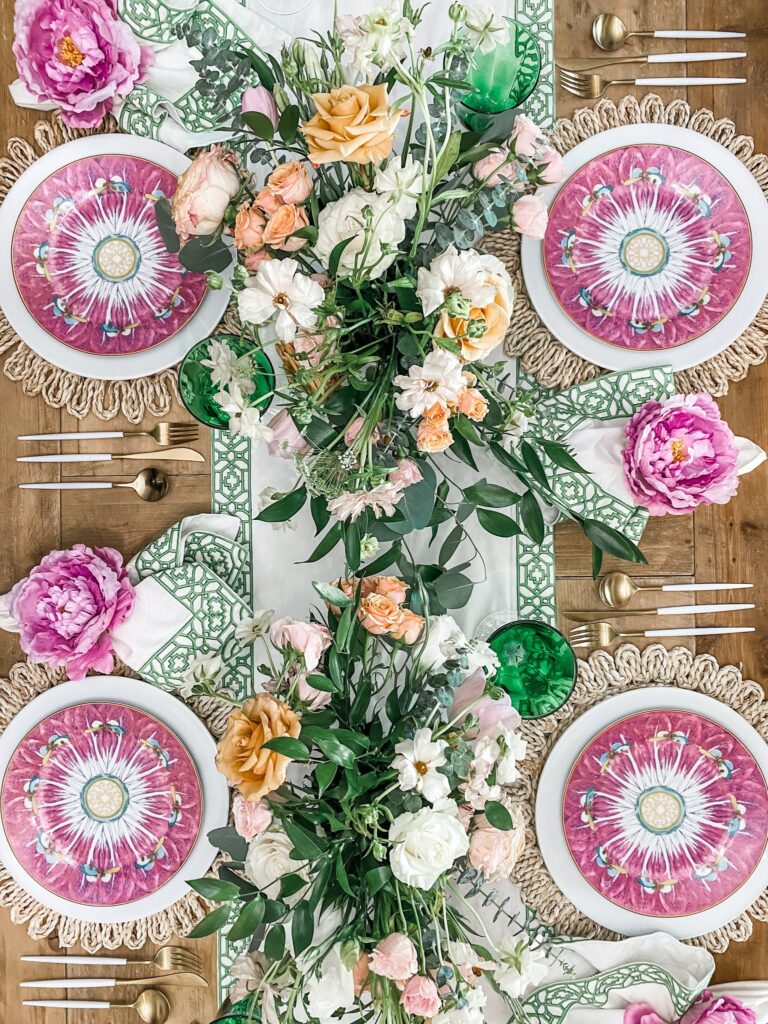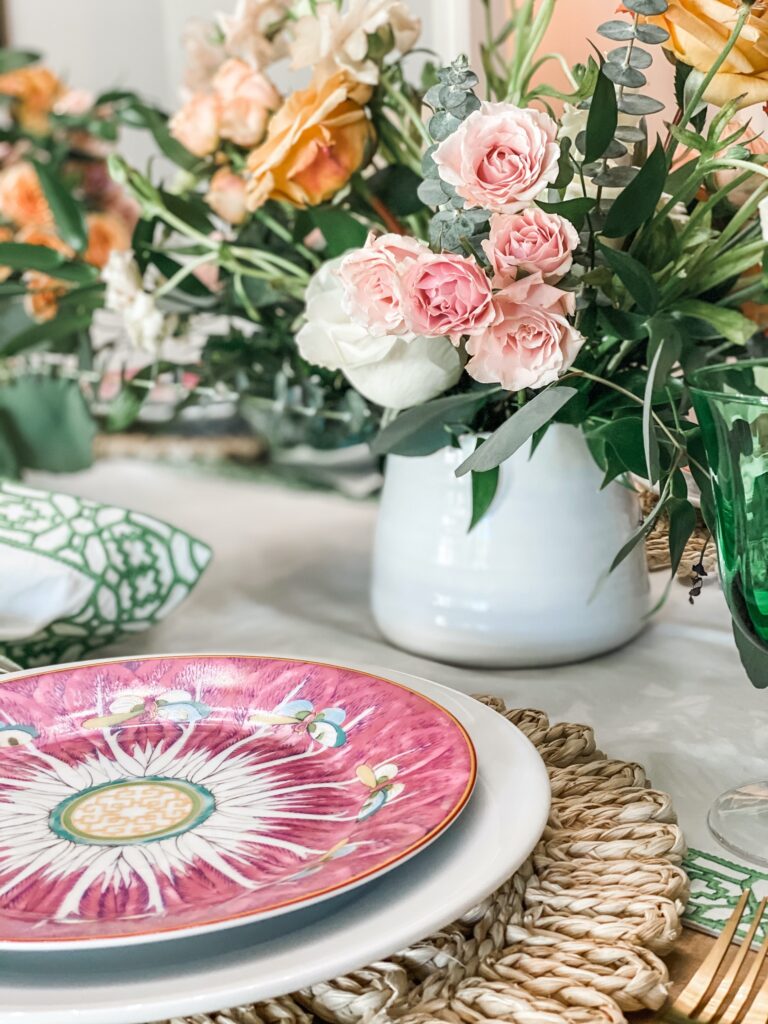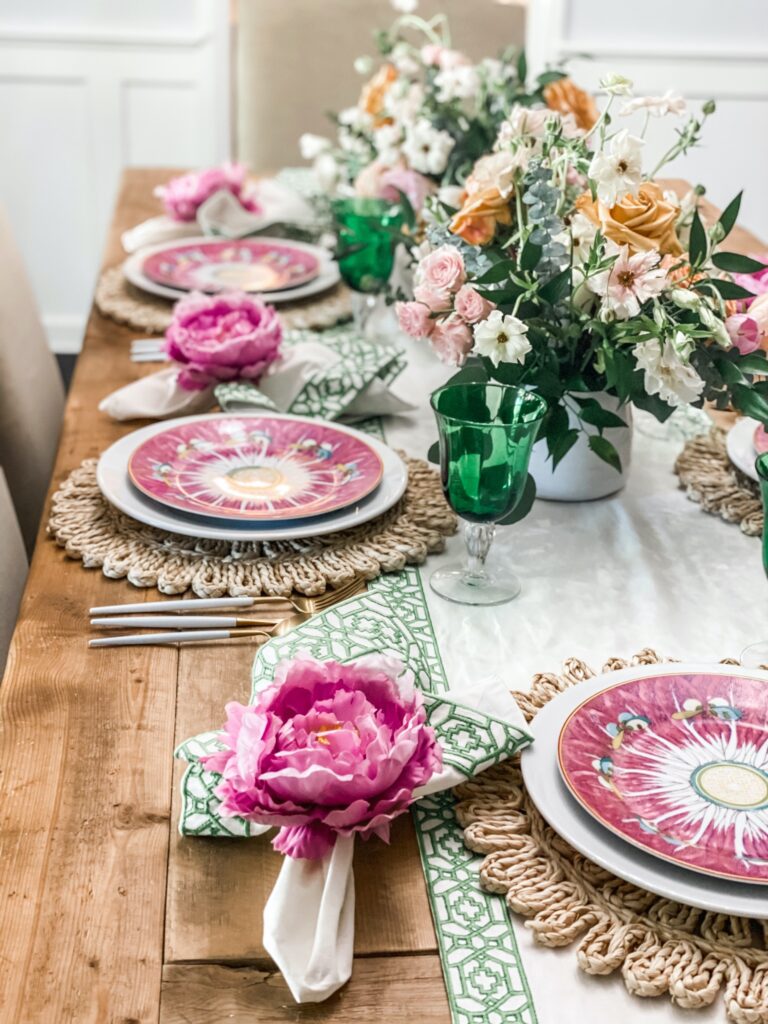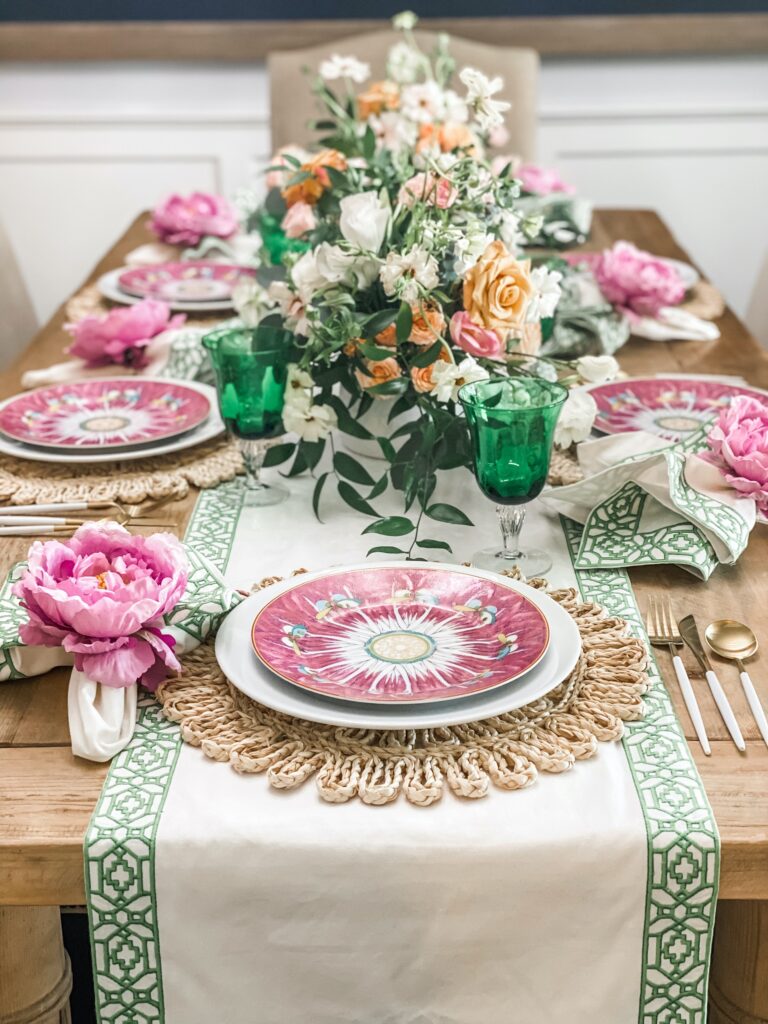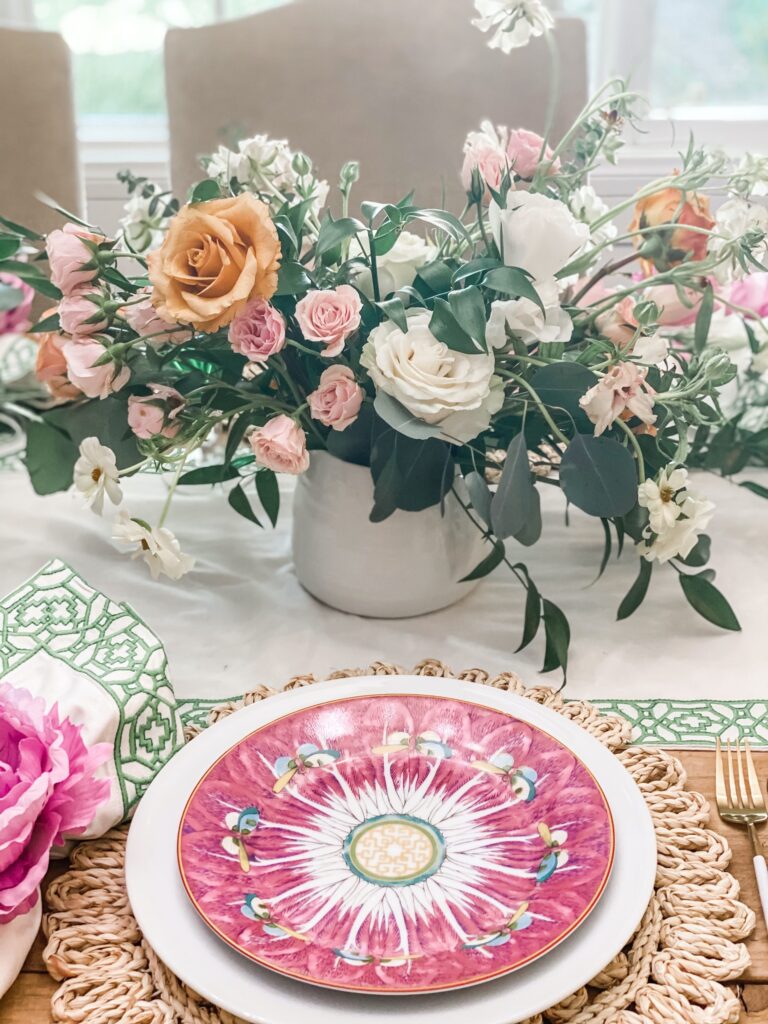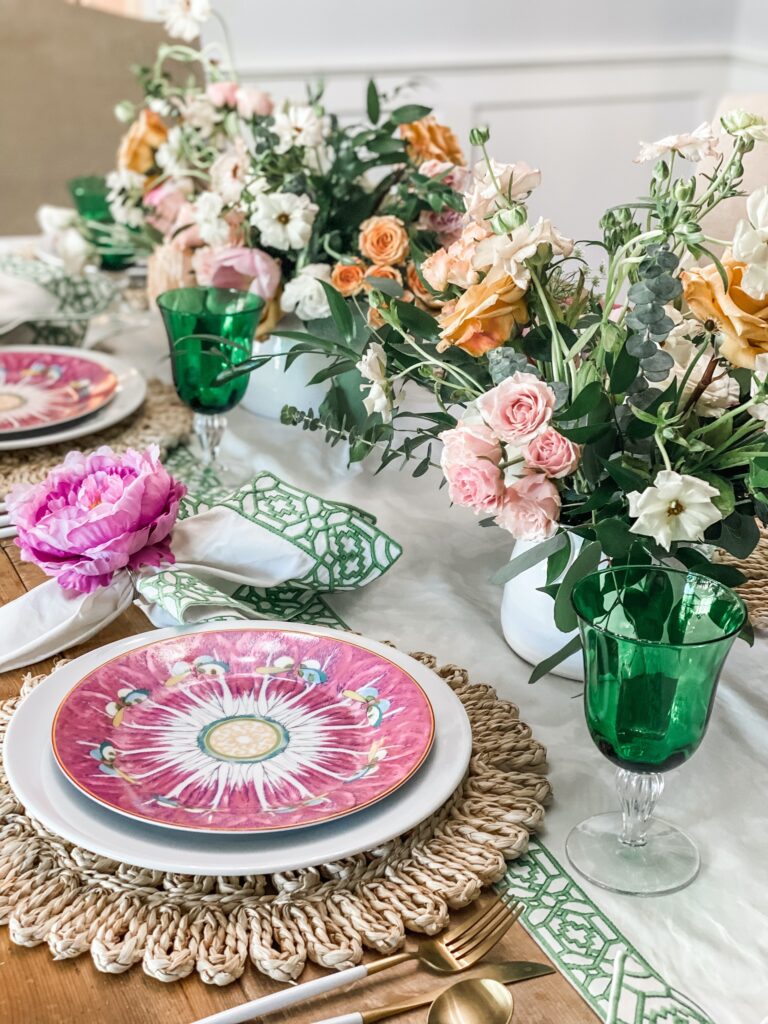 I hope you like seeing how I styled this pink and green table, using bold accents and details to keep it mature and sophisticated. To see how I incorporated pink into another table setting, check out my White and Pink Poolside Table here.
Thanks for stopping by!