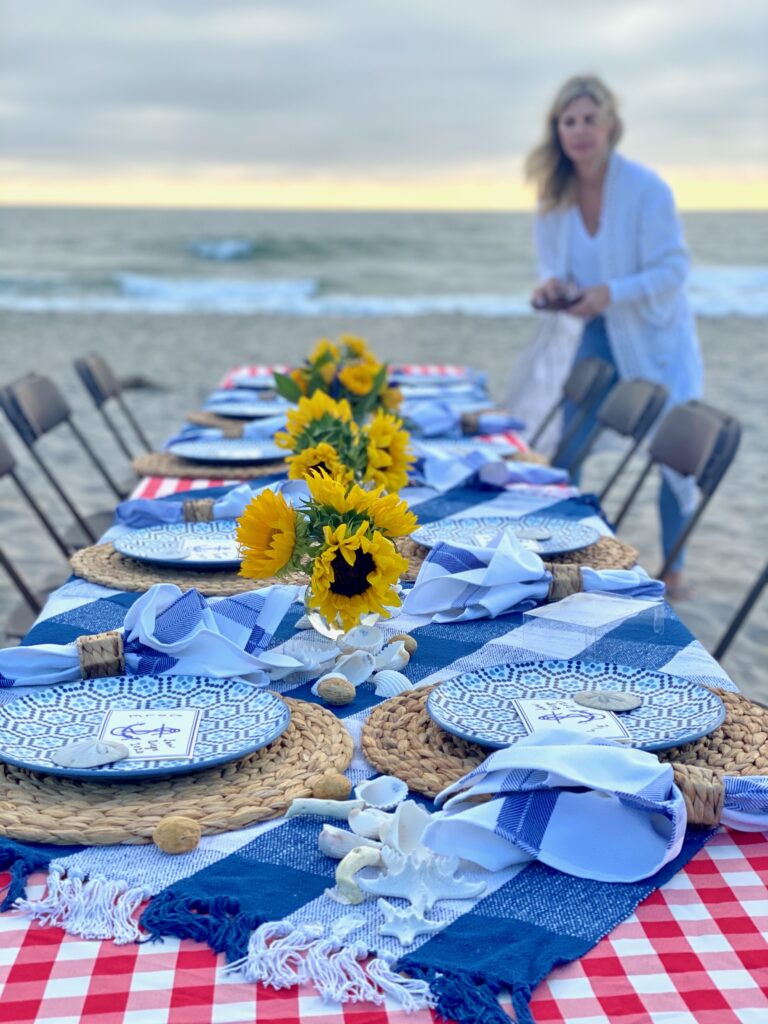 The idea of a seafood picnic clambake supposedly originated in New England – Northern coastal Native Americans steamed shellfish (clams, lobsters, mussels) over hot stones covered by seaweed, and this practice was later adopted by early settlers on the Atlantic Coast as a way to celebrate the abundance of the bountiful ocean. I've always admired this kind of gathering and have wanted to host a New England Clambake of my own. However, our travels this summer led us to the West Coast, which is much closer for us, and so I adapted the traditional party to meet a California vibe.
The Table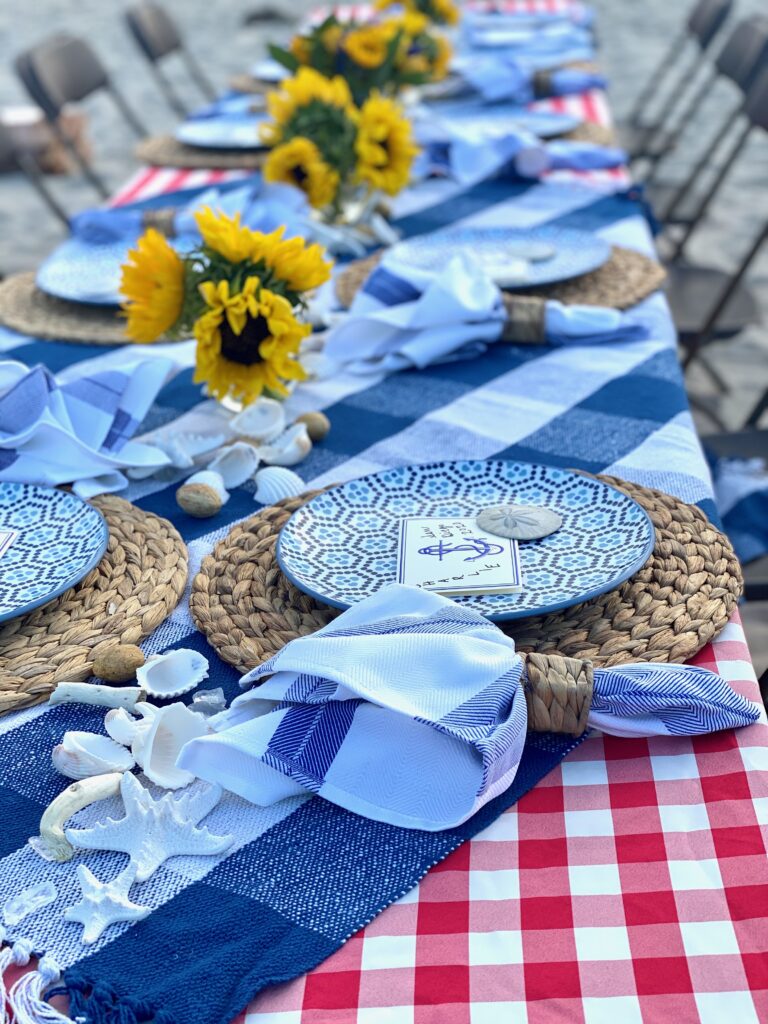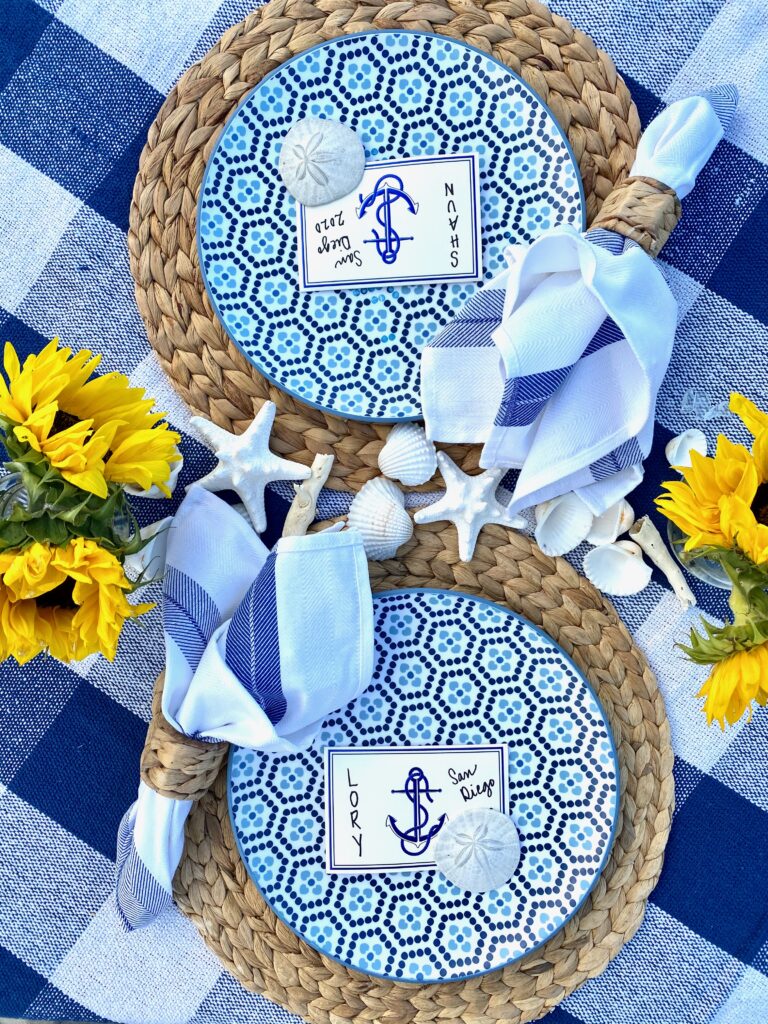 Shop the table decor here:






Place setting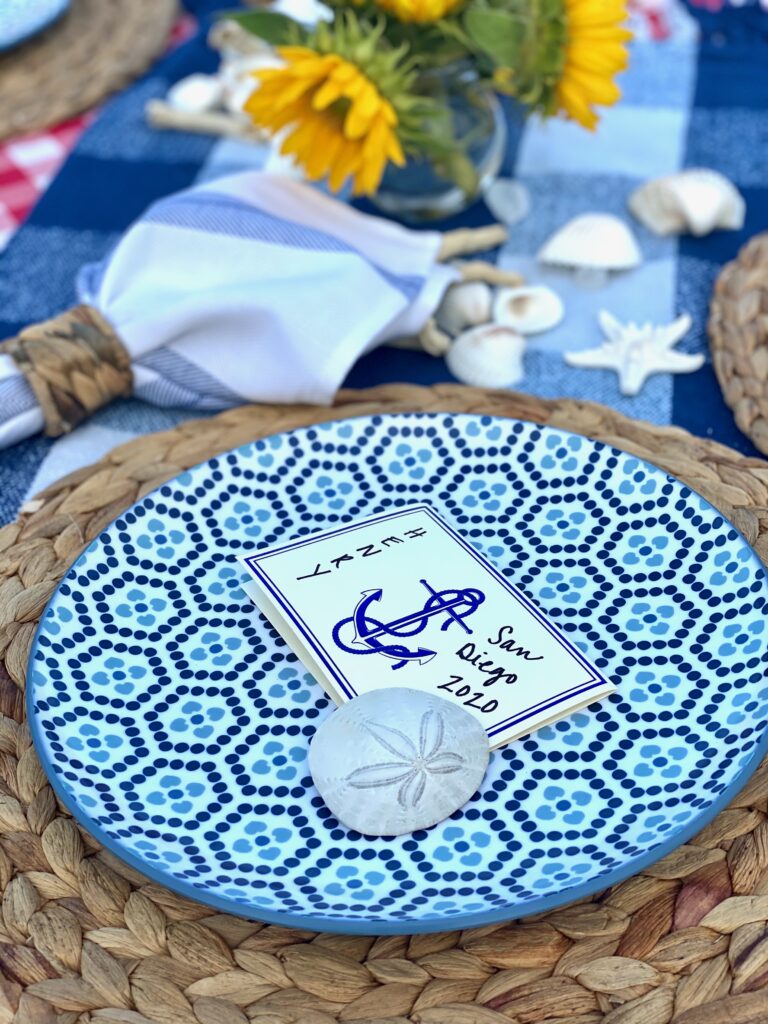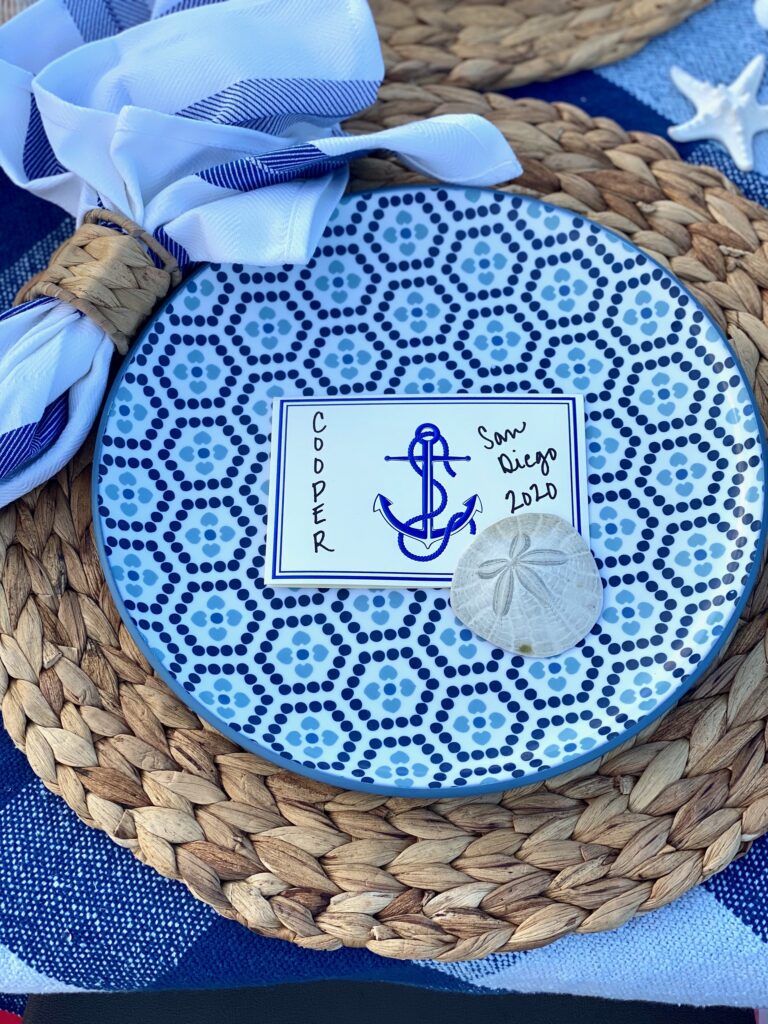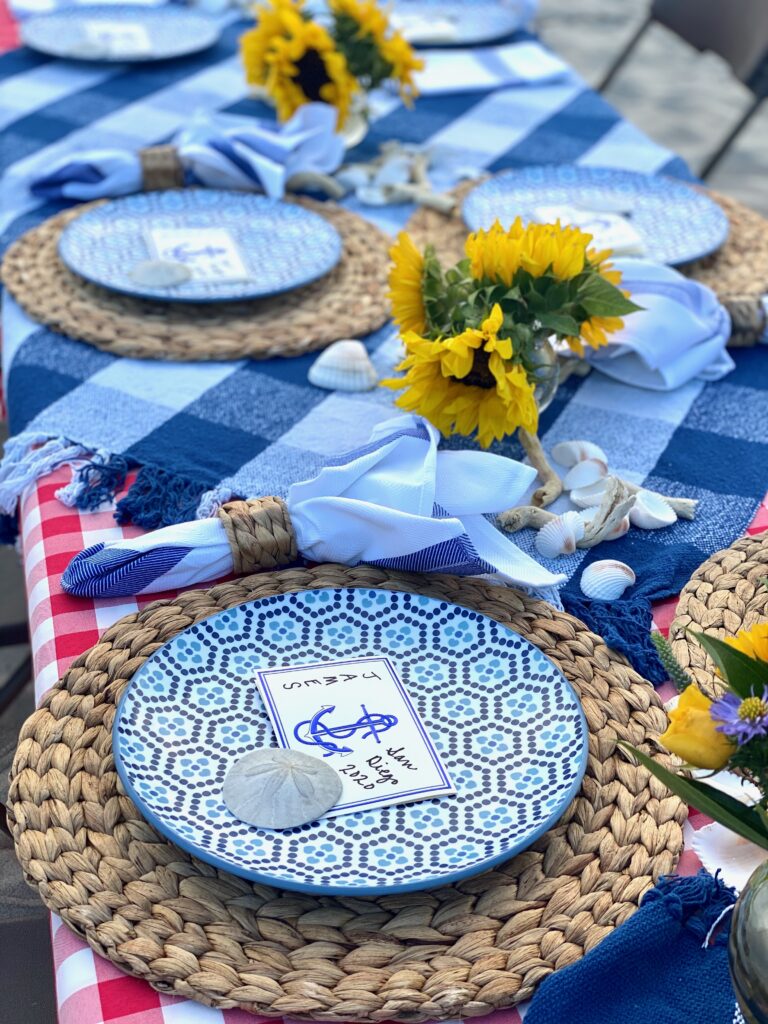 Florals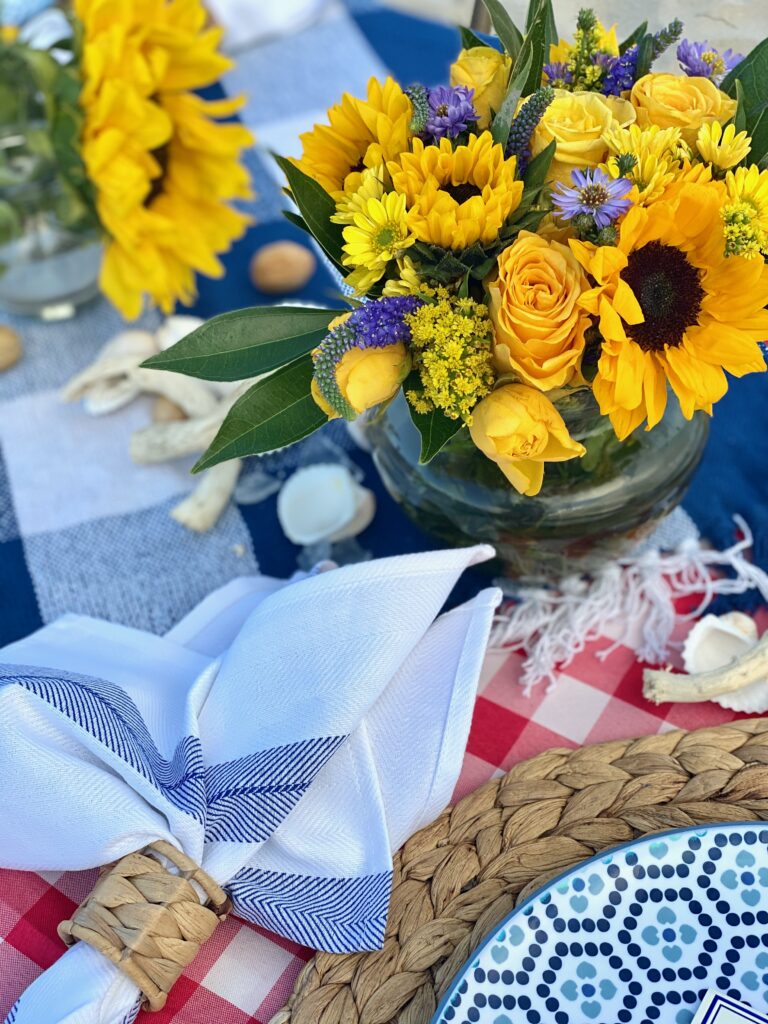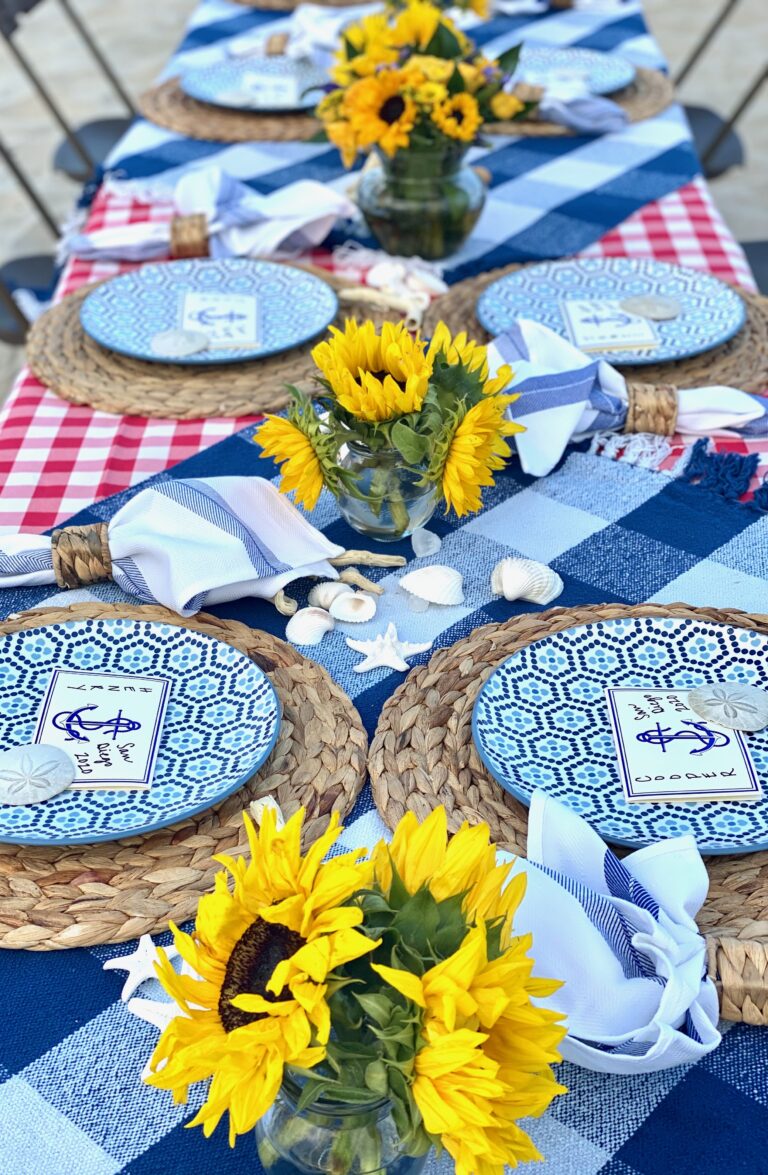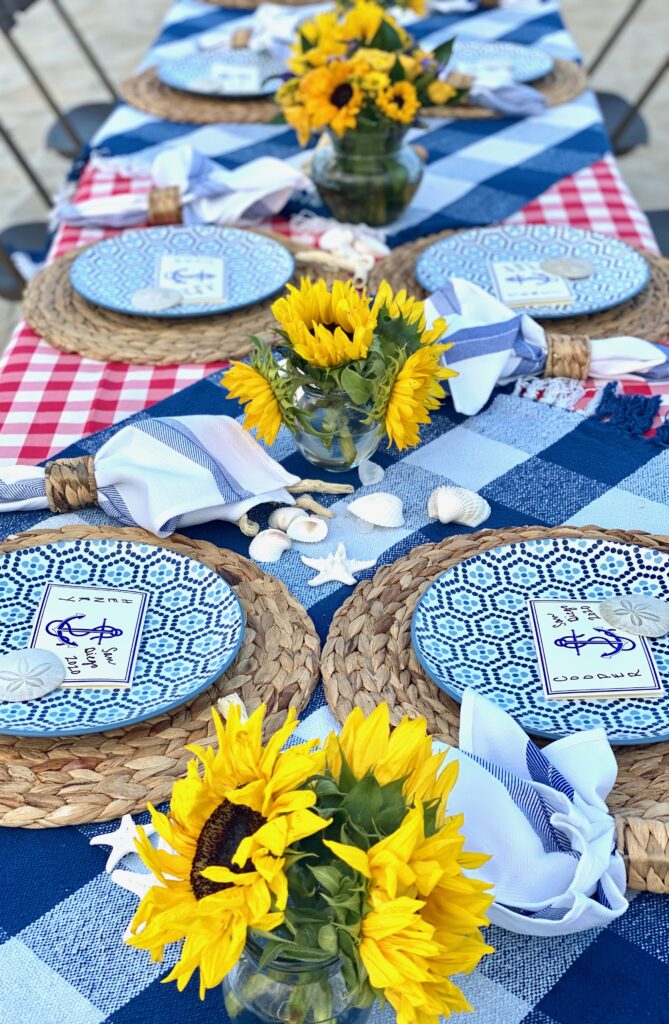 Menu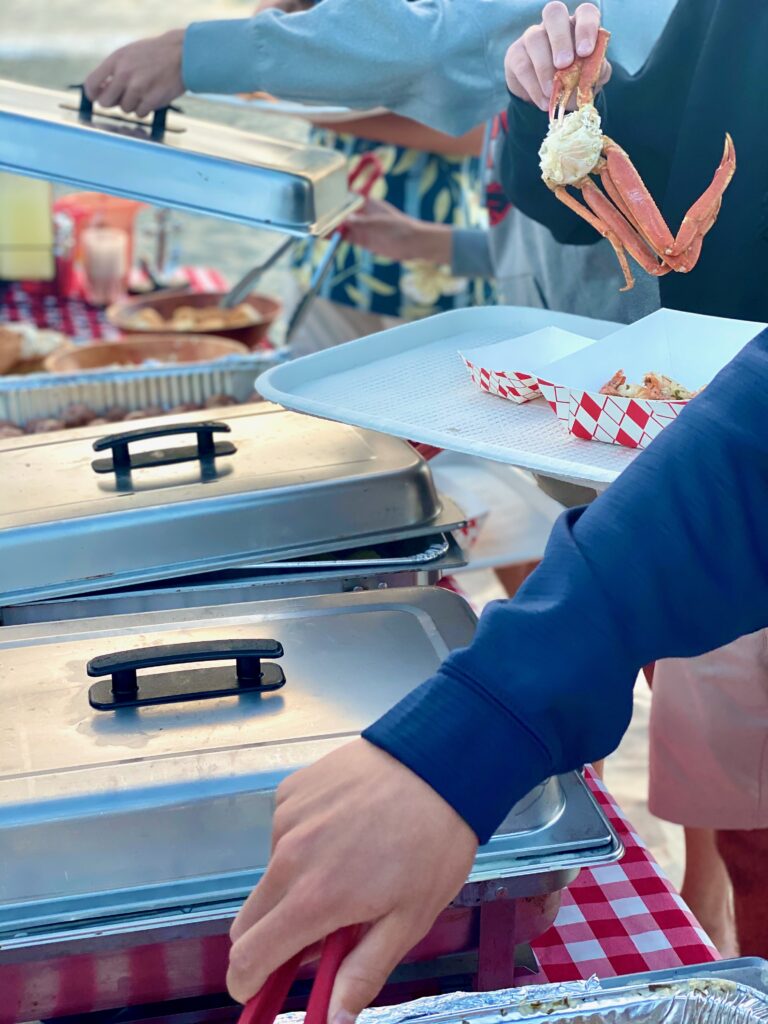 A New England clambake usually consists of a combo of seafood, meat and veggies:
crab or lobster
clams or mussels
shrimp
sausage
corn
potatoes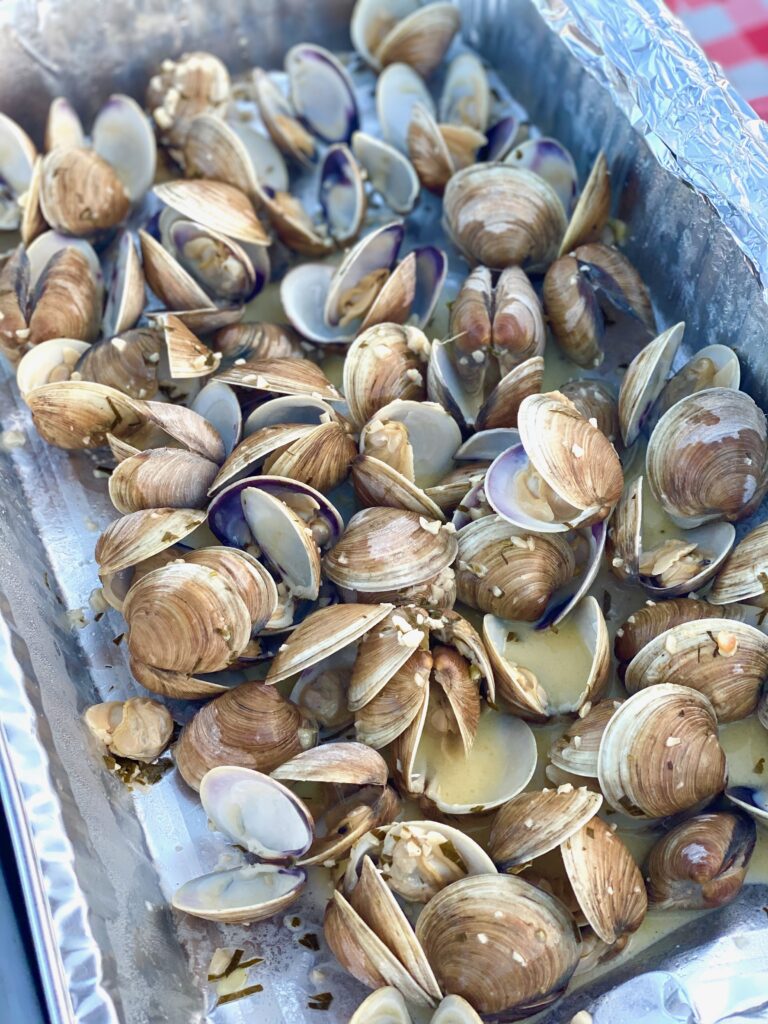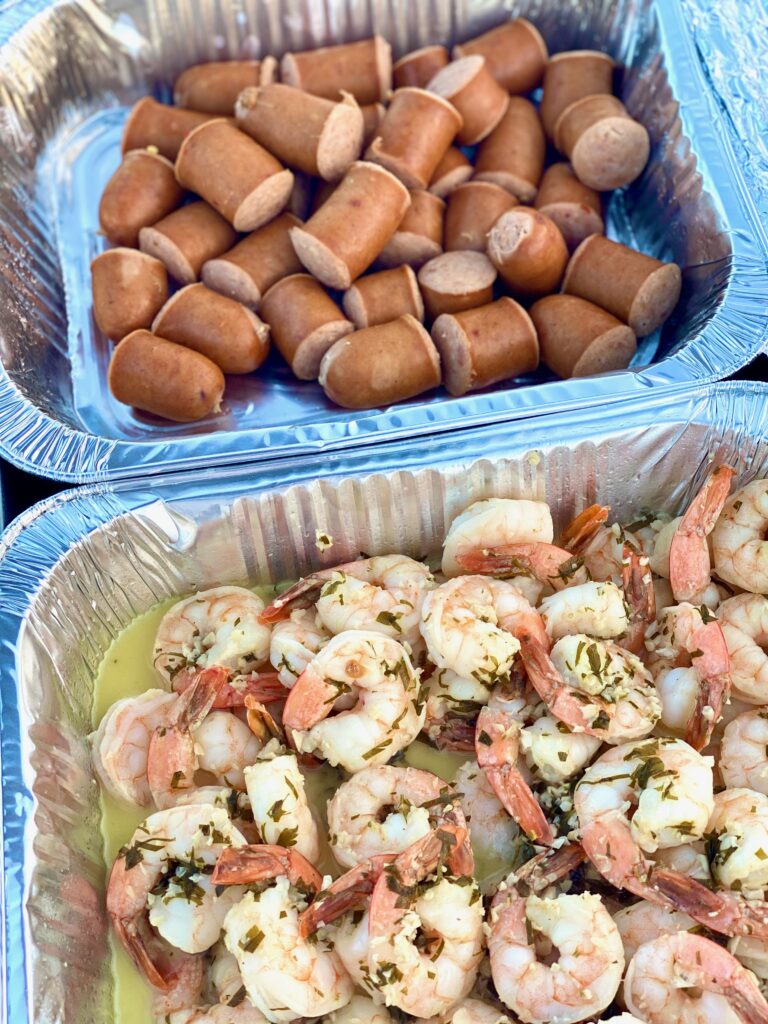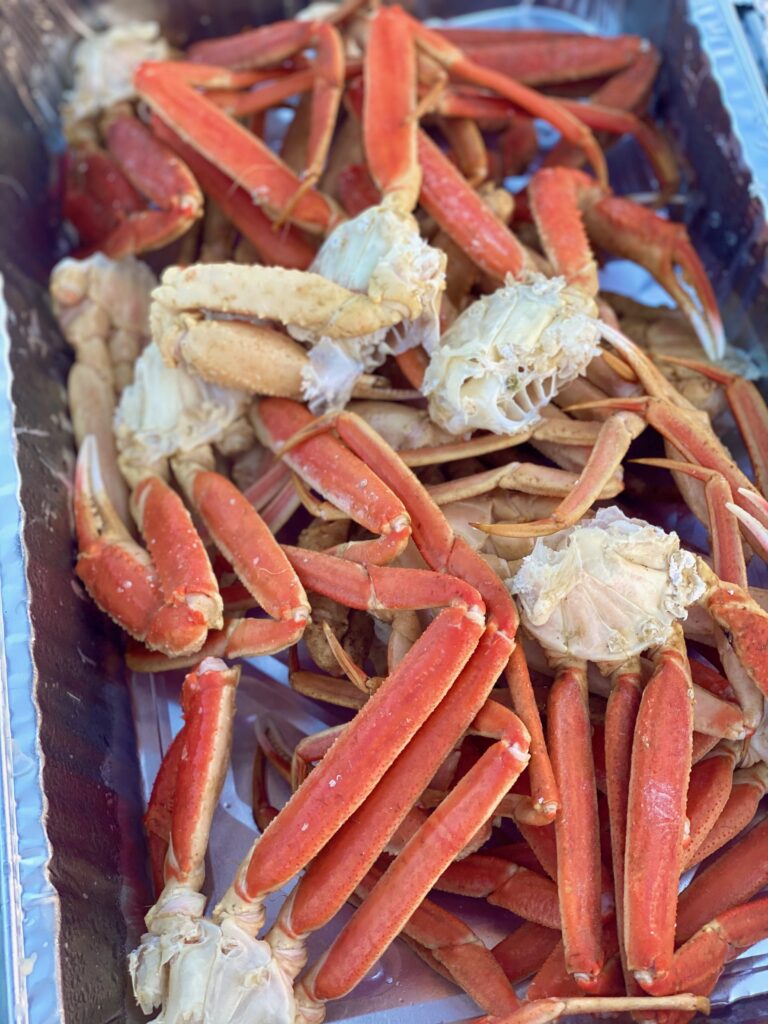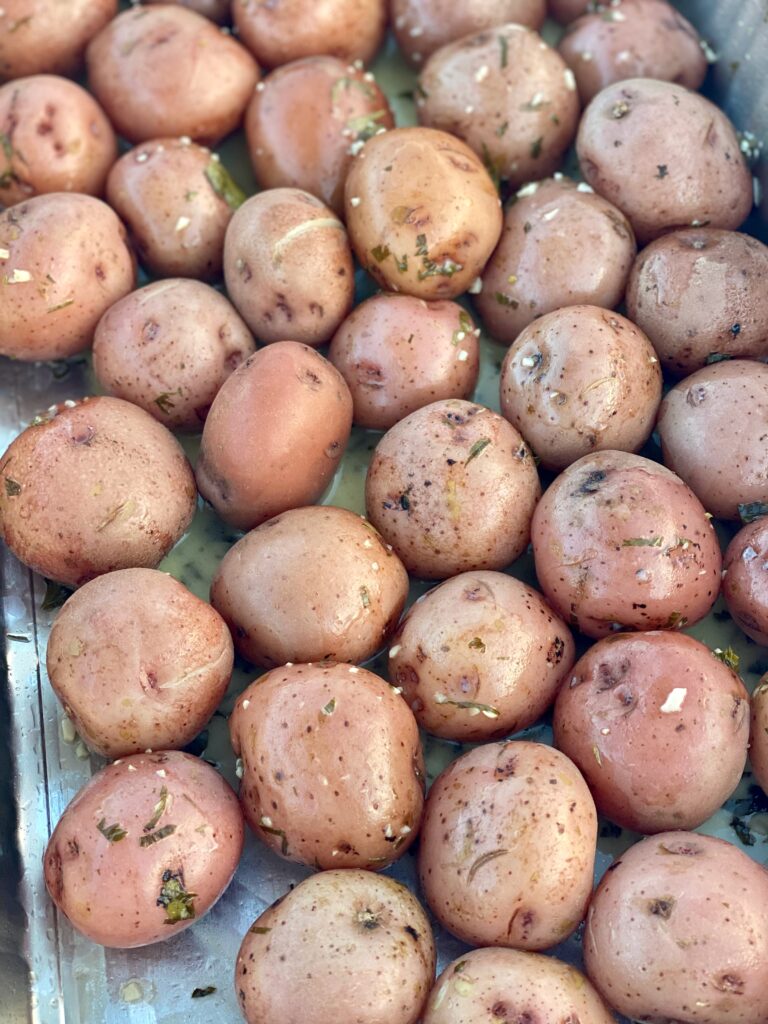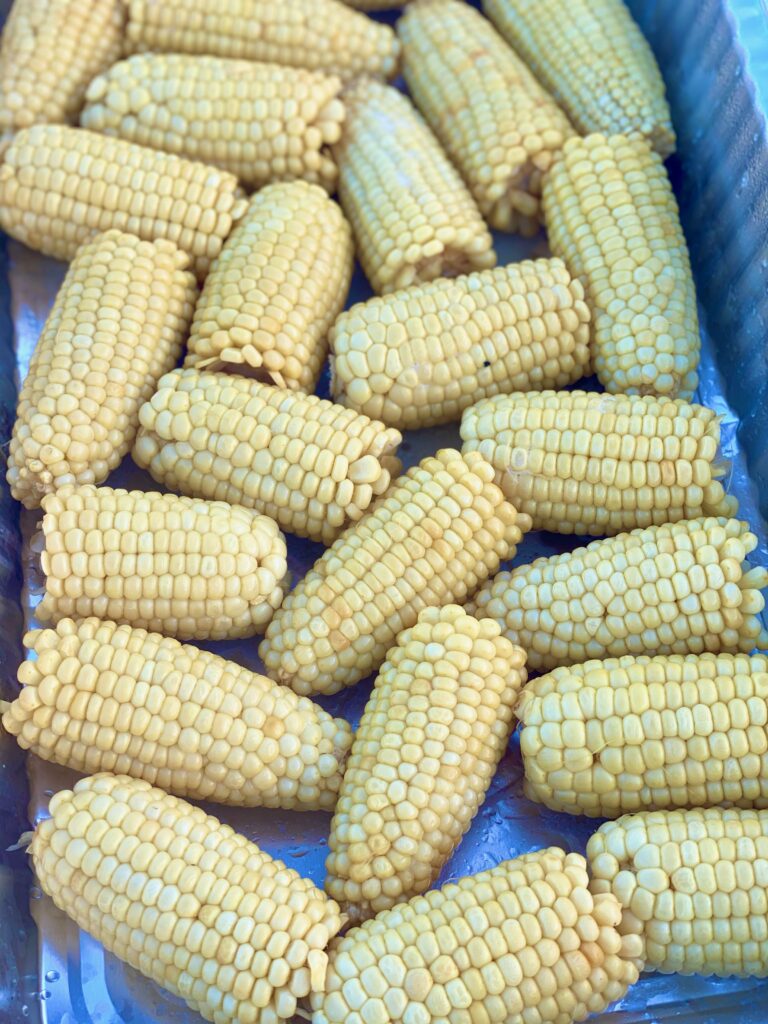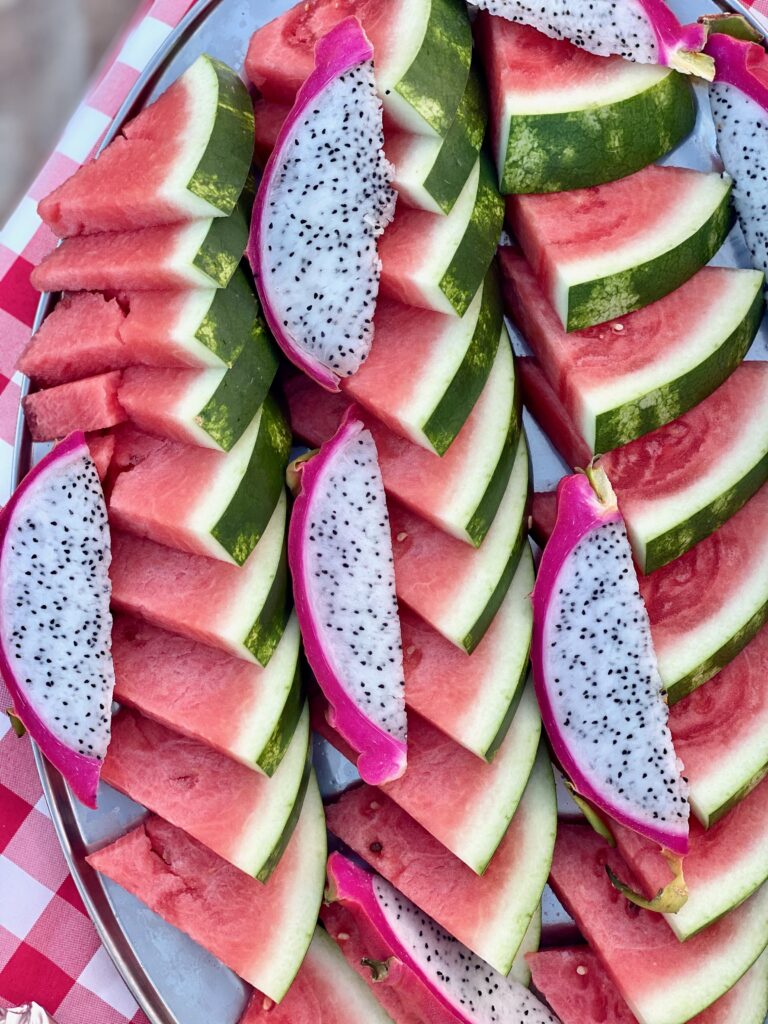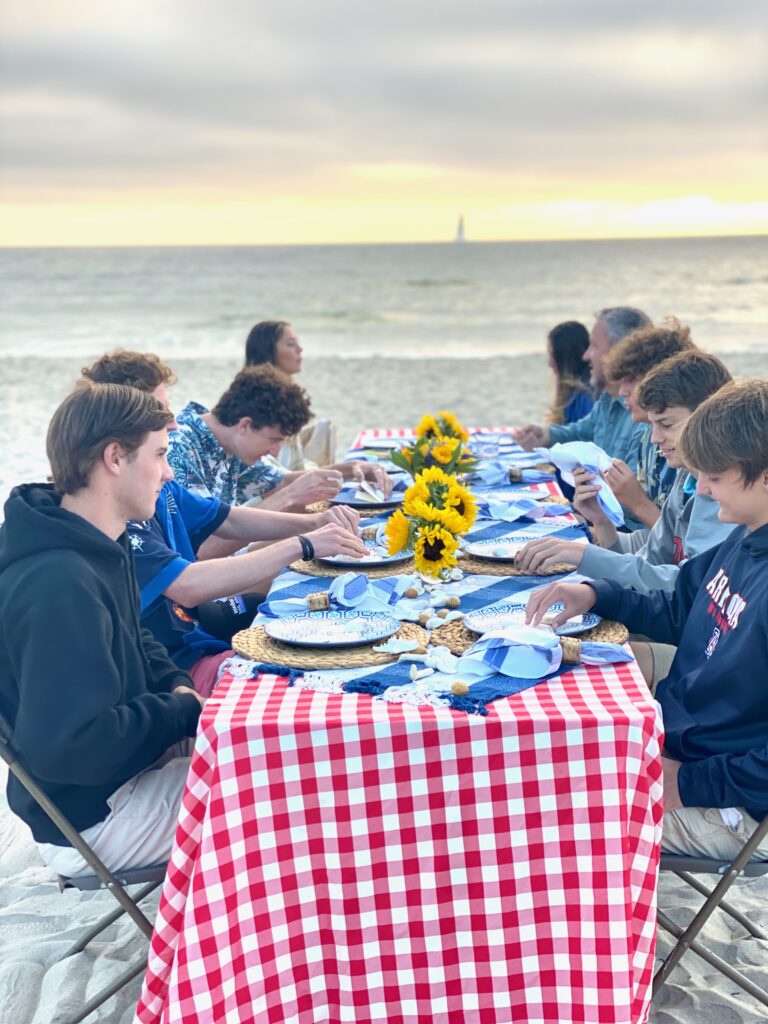 sweet bonfire ending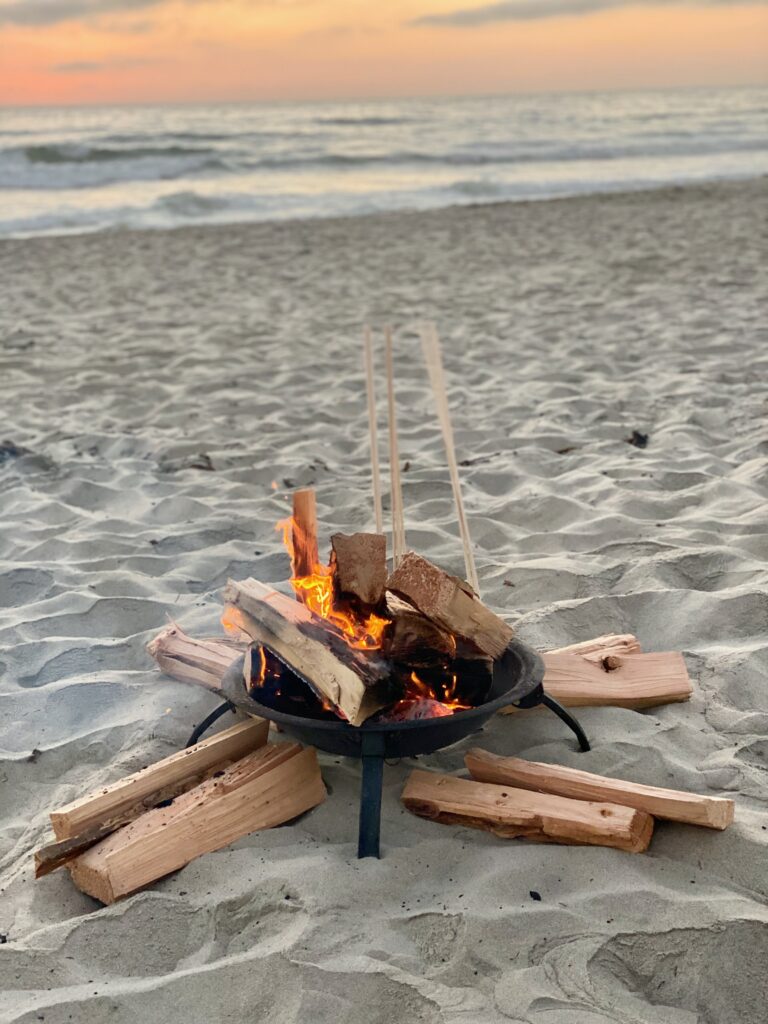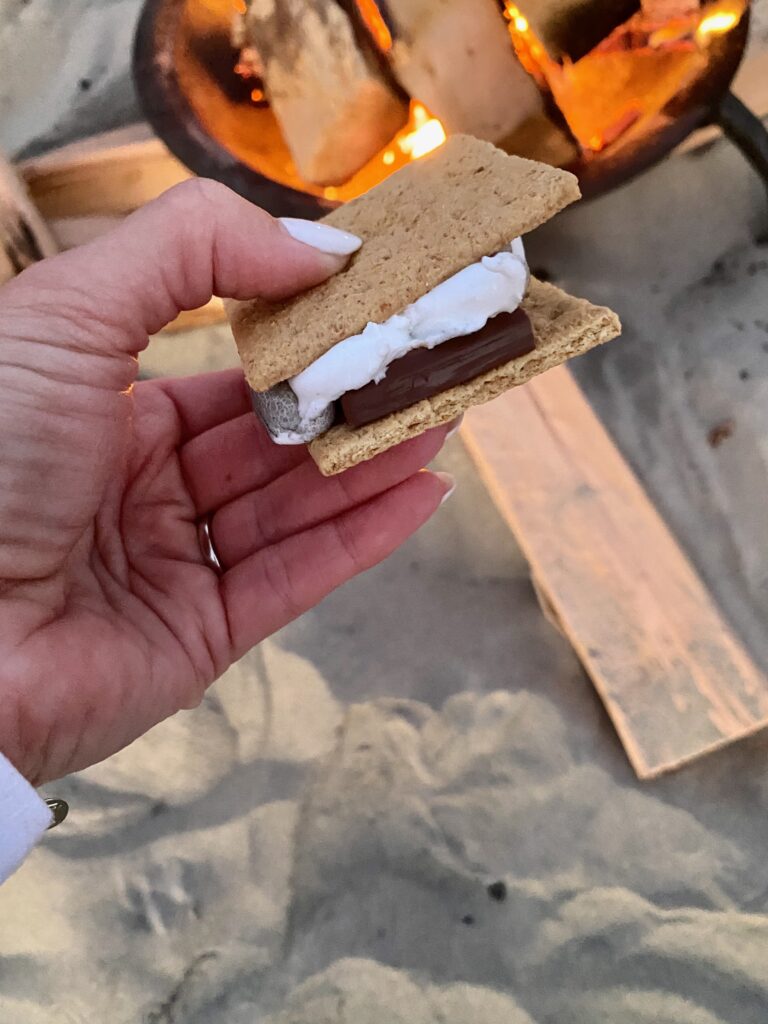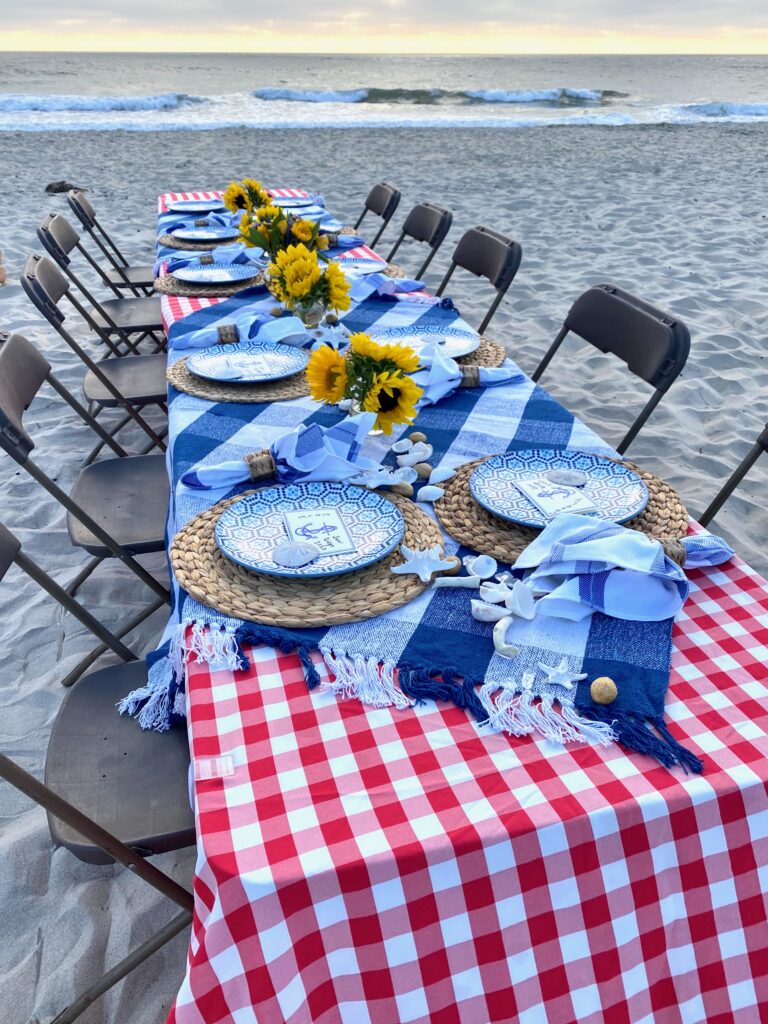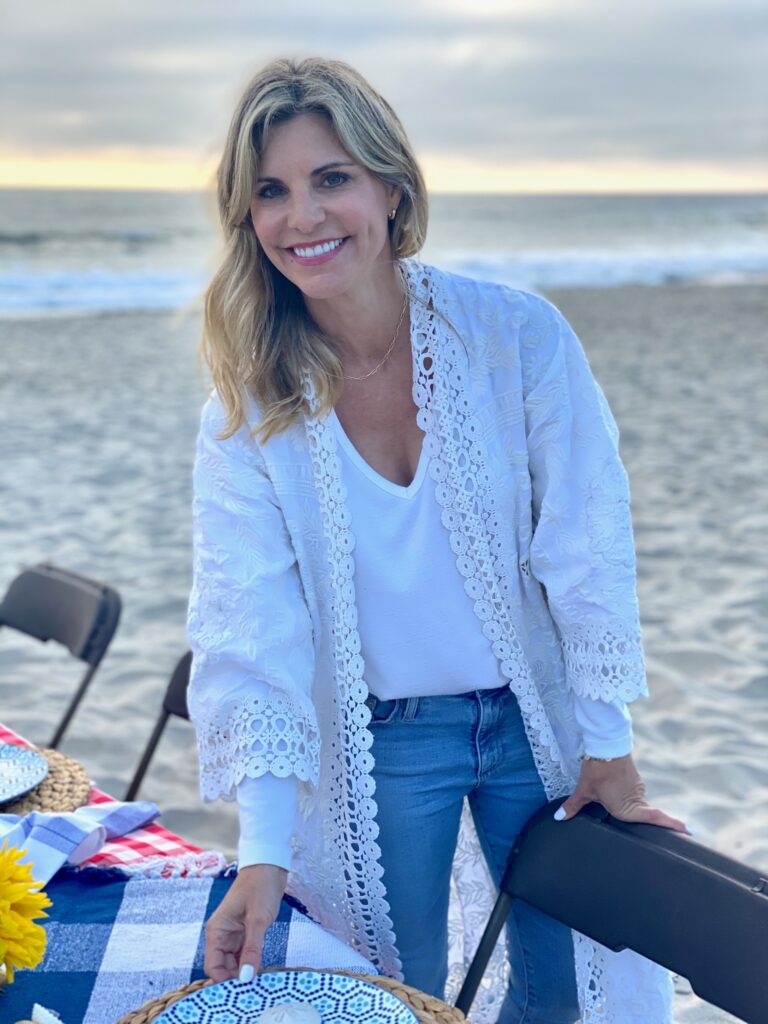 There's nothing I enjoy more than hosting and entertaining family and friends. My West Coast take on this New England clambake was no exception – the perfect ending to a fantastic vacation with my husband and kids and what great memories we created!
Being from the desert, I love entertaining by the water! I even re-created a poolside, ocean-inspired dinner party to bring the beach to the desert, but in my own backyard. To see how I hosted a vacation home lakefront dinner party, click here.
If you love seafood, but can't quite muster up a clambake, here's a seafood chowder recipe that I've served my family to great reviews!