I'm super envious of those who get to spend their summers in Nantucket. I've actually never been, but it looks like such an idyllic setting for a vacation home. The food, the water, the beach, the white houses, the flowers – it all seems so appealing to this desert girl. I couldn't make it to that part of the country this summer, so I did the next best thing and recreated a Nantucket Summer Dinner in my backyard with seafood corn chowder as the main course.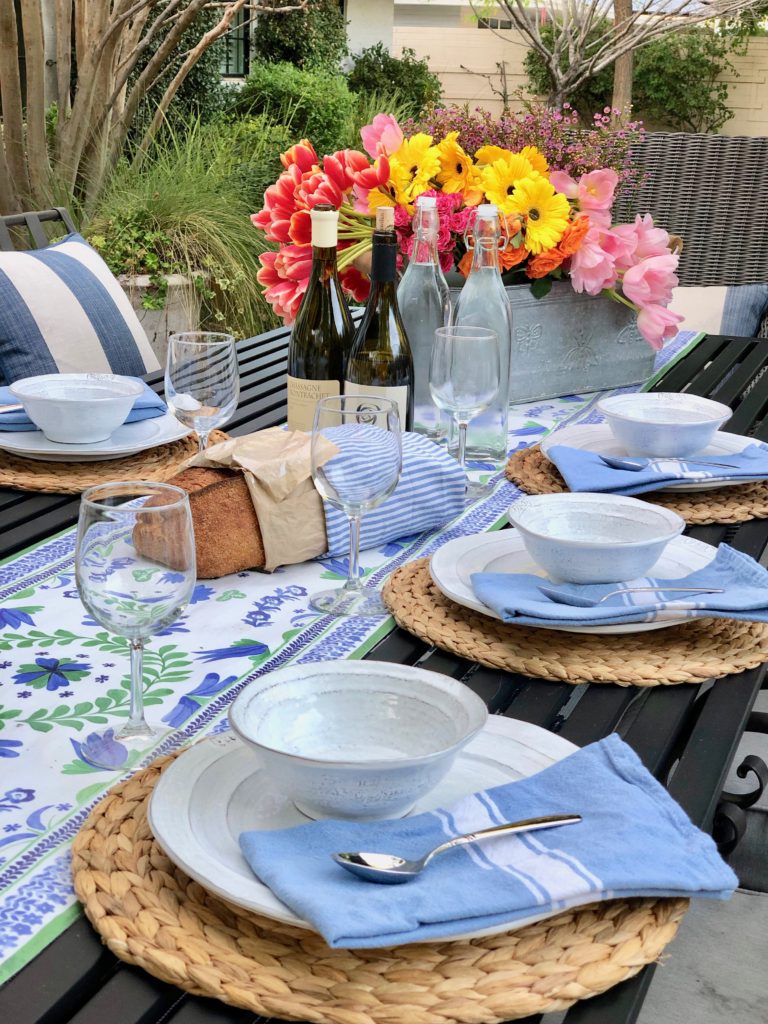 The Table Setting
Whites and blues are such mainstay color scheme for the region, and I just happened to have linens that fit the bill. Keeping it simple, with a table runner, placemats, and napkins, this is minimal effort entertaining.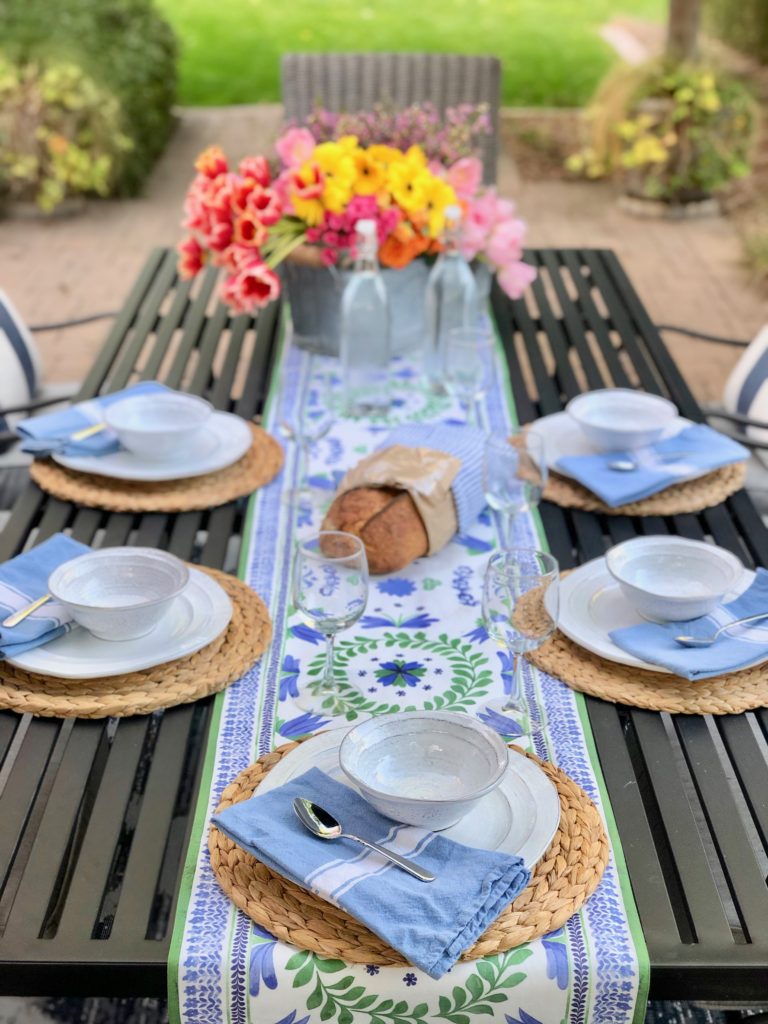 Shop similar table linens here: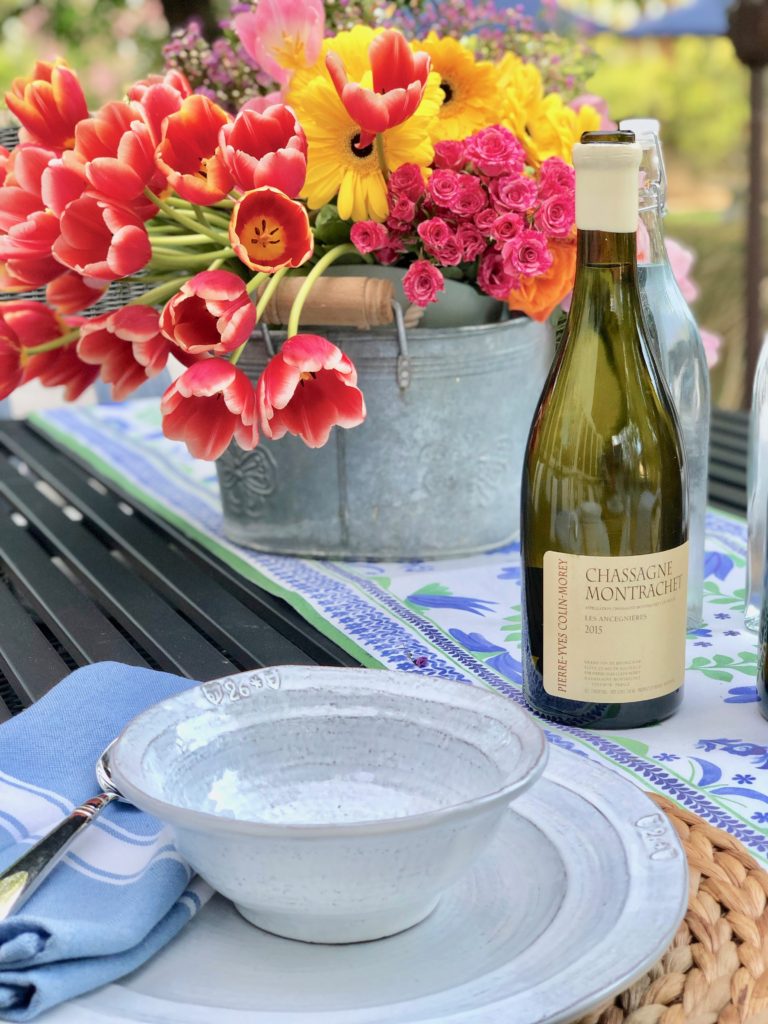 Shop my go-to white plates here: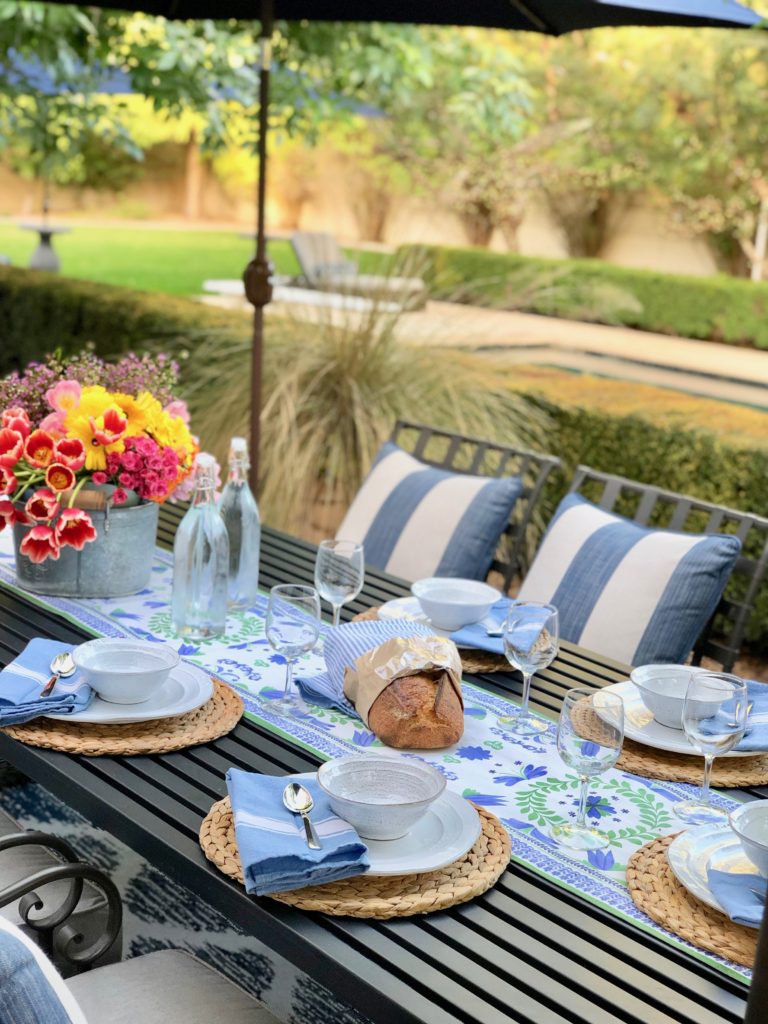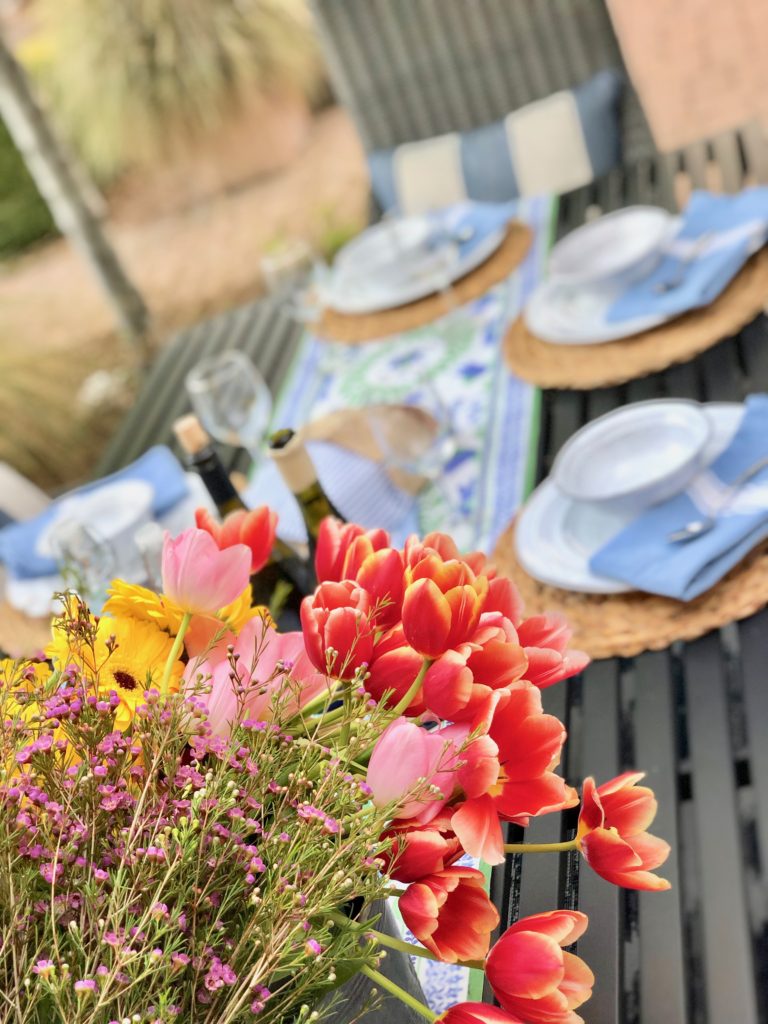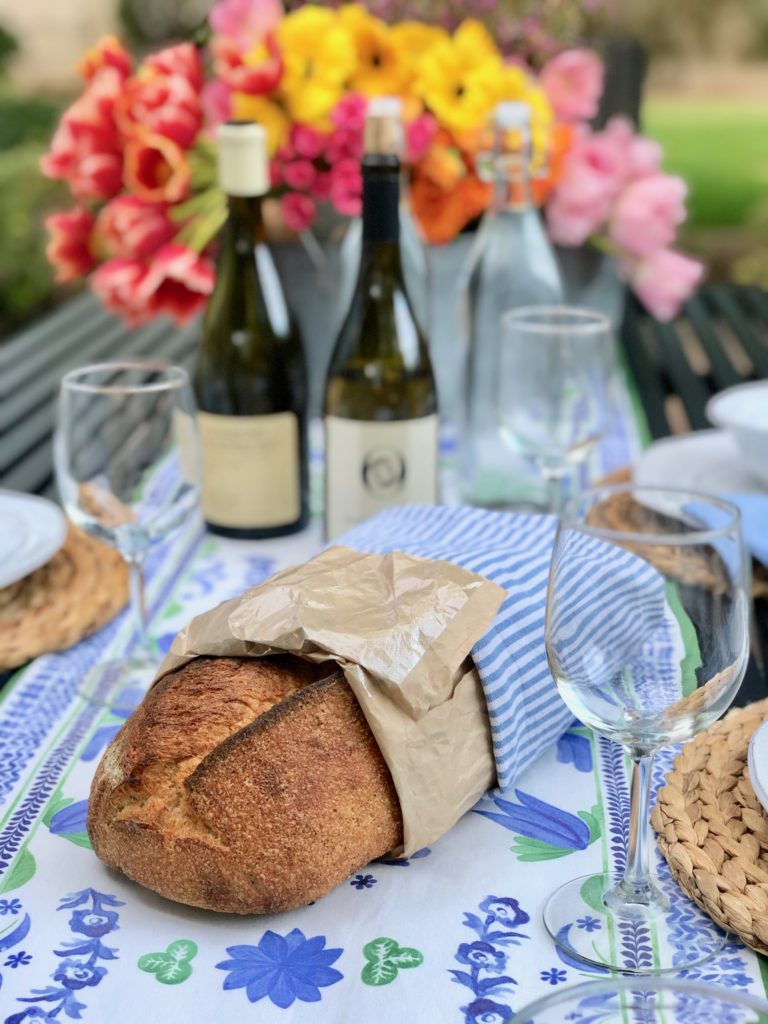 The Flowers
Instead of organized, set arrangements, I decided to grab every color of floral I could find at Trader Joe's (you should have seen my cart that day!) and put them all in a galvanized tub, which gets many uses like serving beverages also. I love the causal look of this, like I simply pulled them all from my overflowing garden and haphazardly tossed them in the tub. Not true, but I can dream!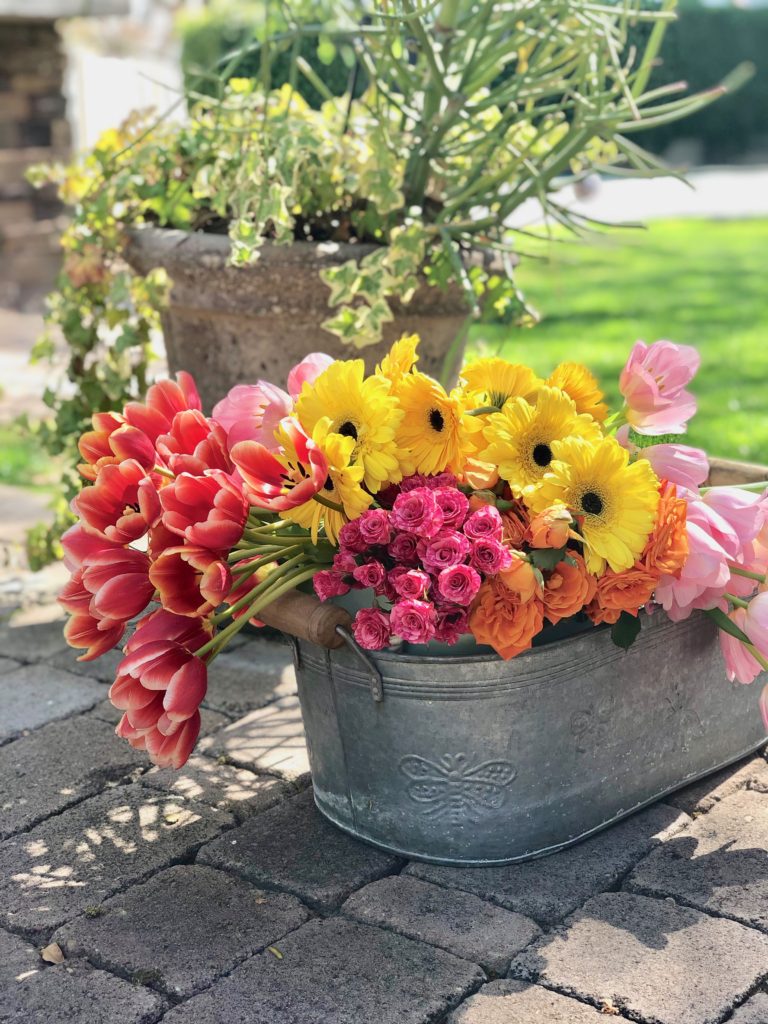 Copy my look with the tub here:

Seafood Corn Chowder
Using late summer fresh corn, the natural choice was to add seafood and make a hearty chowder, just like what you'd find in on the East Coast. And the best part? I used my Instant Pot to make this. Bonus – leftovers can be frozen for up to 2 months! I followed a recipe from Everyday Instant Pot by Alexis Mersel – link to Seafood Corn Chowder recipe here. Highly recommended for your cookbook arsenal if you need creative and delicious Instant Pot meal ideas.
Here's the cookbook – one of my faves for Instant Pot recipes: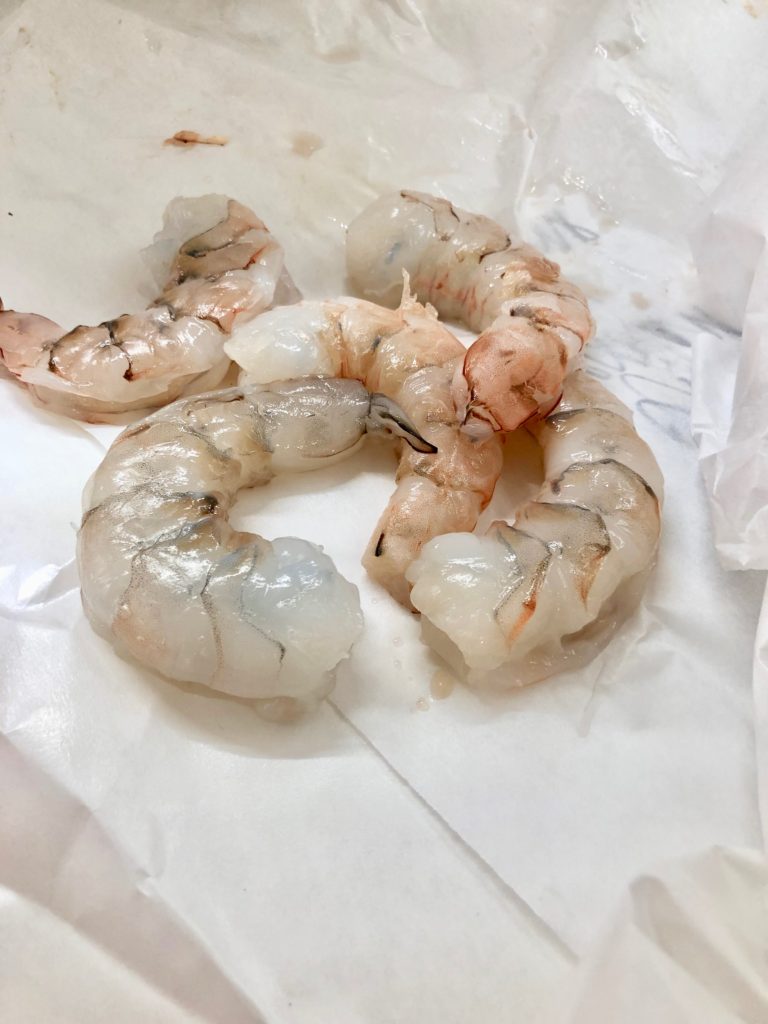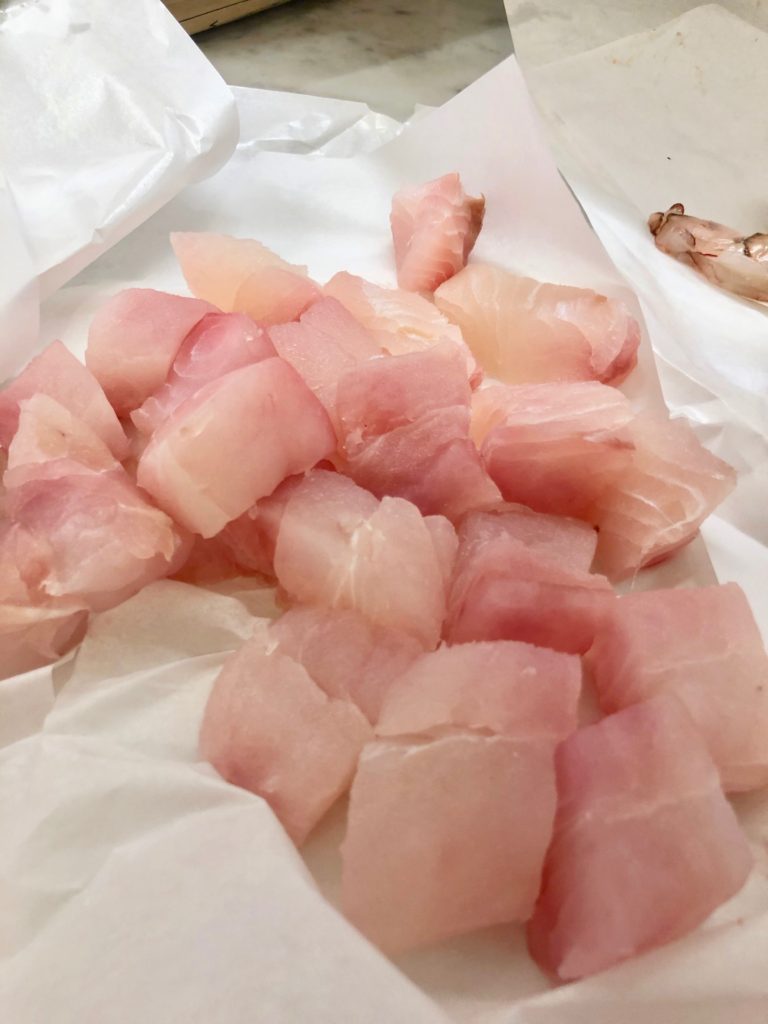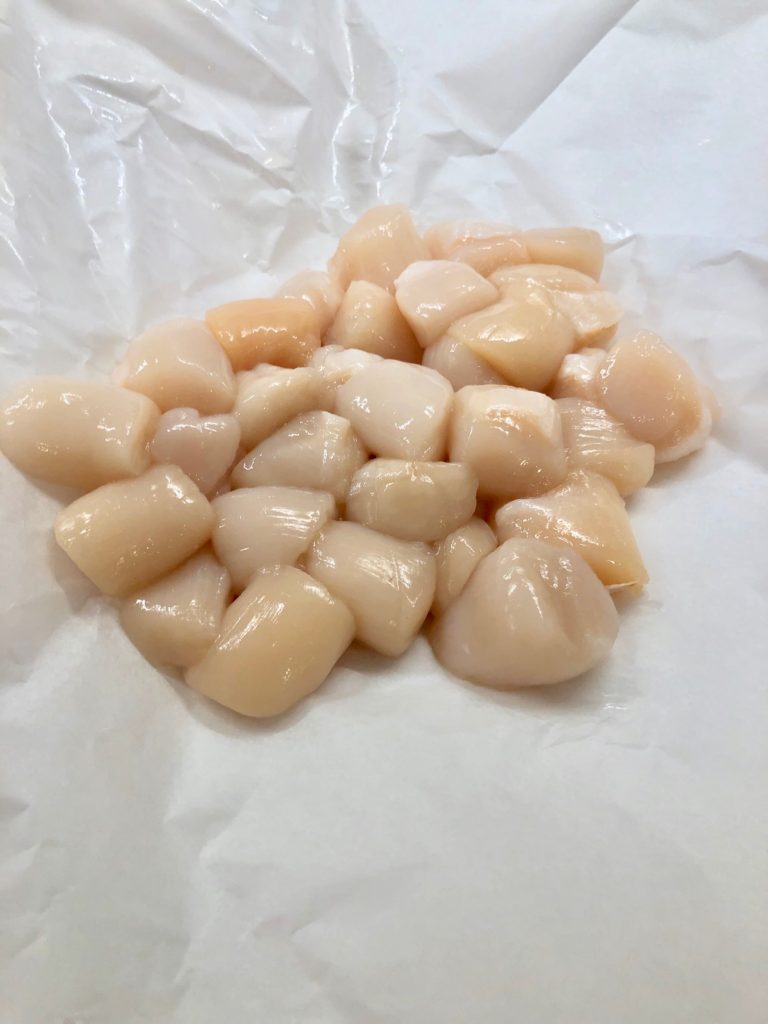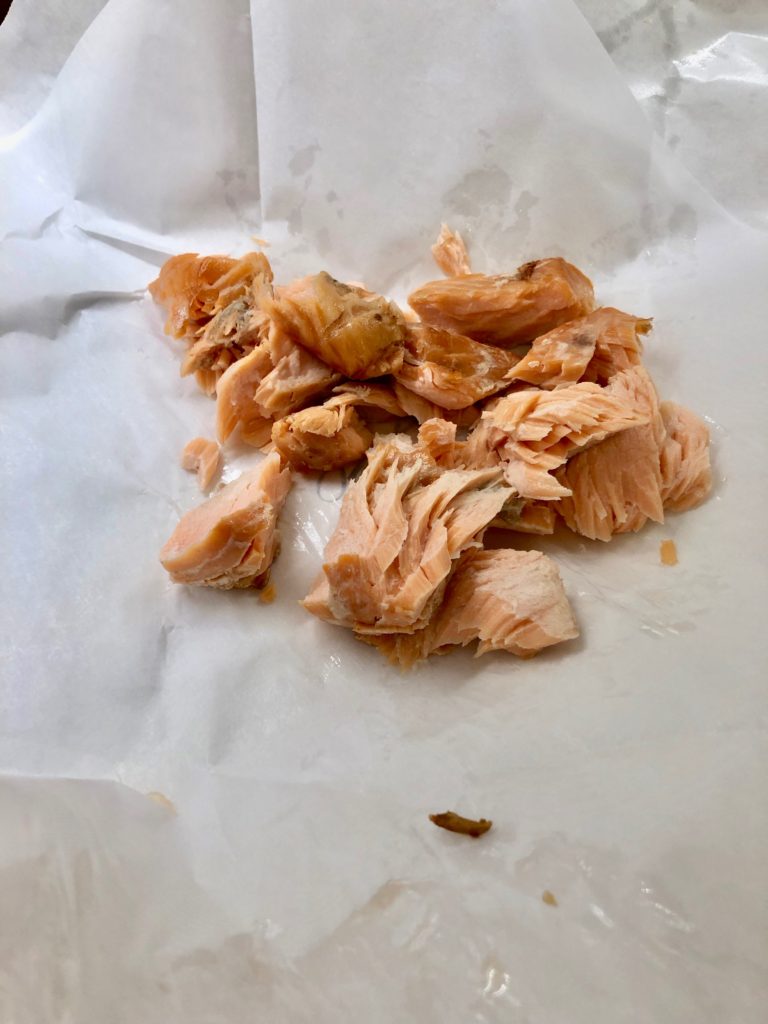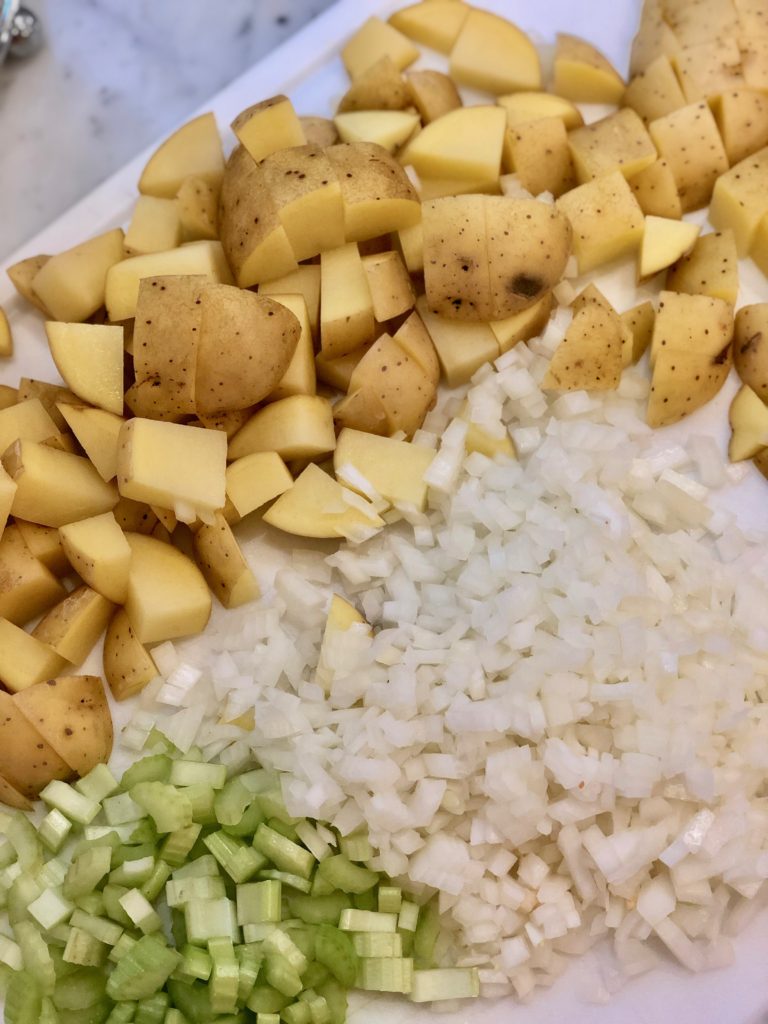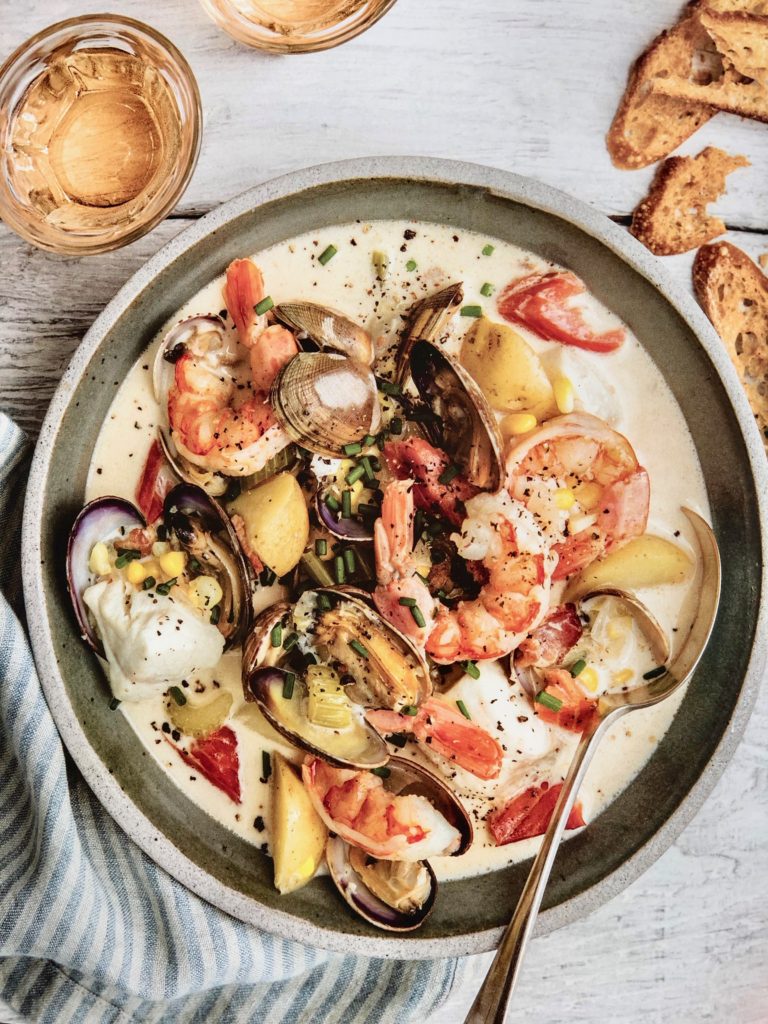 I sure hope you liked my take on a Nantucket Summer Dinner. For more summer outdoor entertaining ideas, visit my post here!