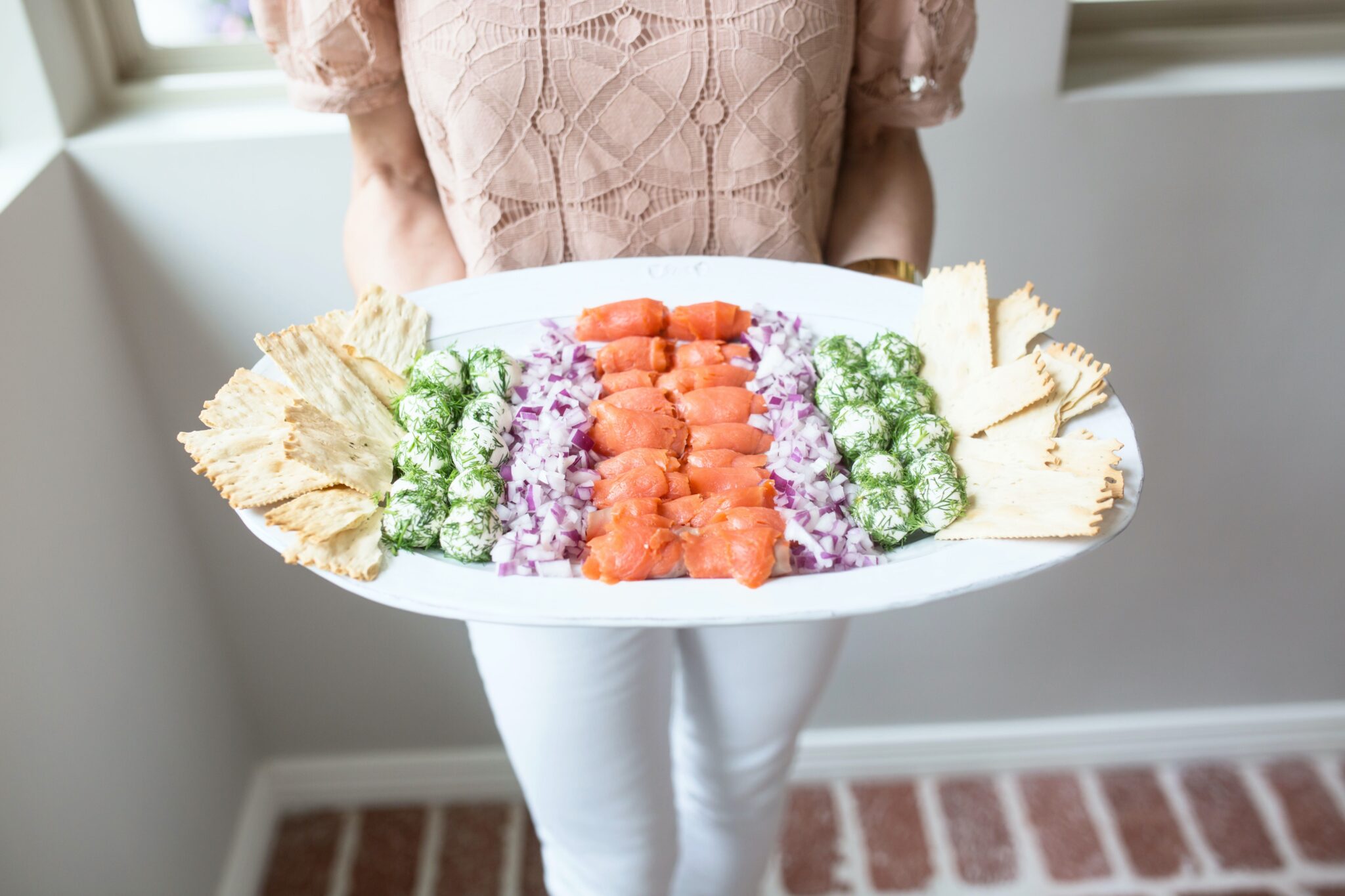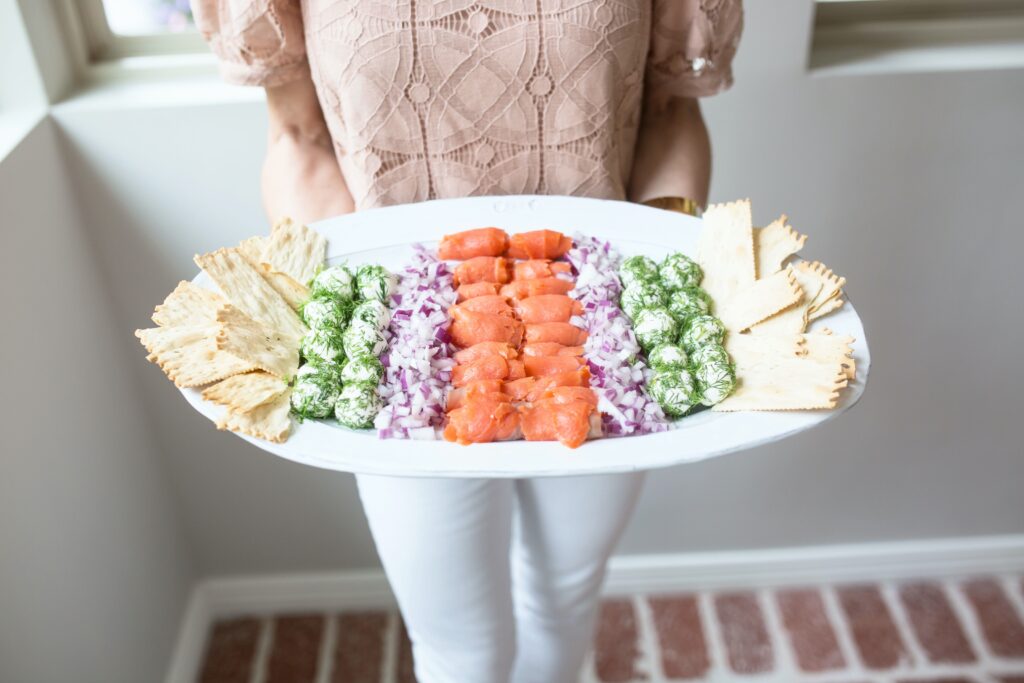 With cheese boards and grazing boards all over the internet these days, it's a wonder that breakfast boards haven't made their appearance until recently. And I, for one, couldn't be more pleased. Brunch is such a fun meal to serve for friends and family, and any time I can pass around a board where everyone can choose what they want, it just makes me happy! I've teamed up with a few friends to bring you some fresh ideas on creating a breakfast board of your own. See how I made this lox platter for a brunch gathering.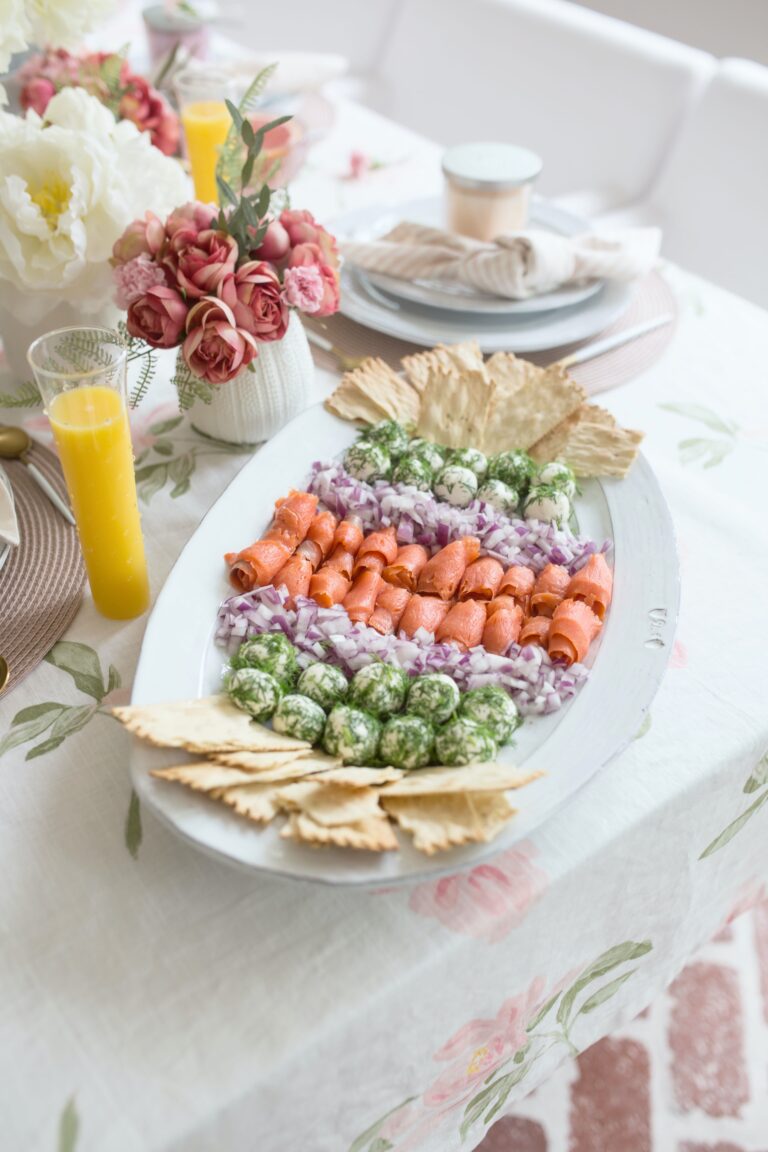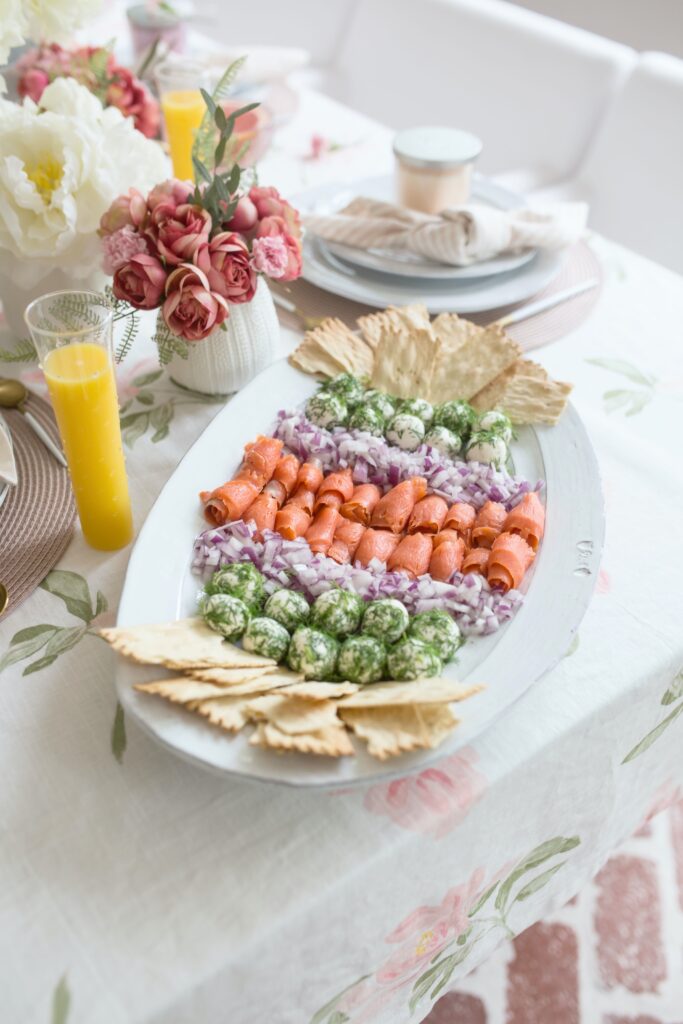 Easy to assemble and because most items on my breakfast board are chilled, this lox platter can be prepared ahead of time and ready to be placed on the dish right before serving. Here's what I included on my mine:
Savory rosemary crackers
Dill-covered cream cheese balls
Chopped red onions
Rolled smoked salmon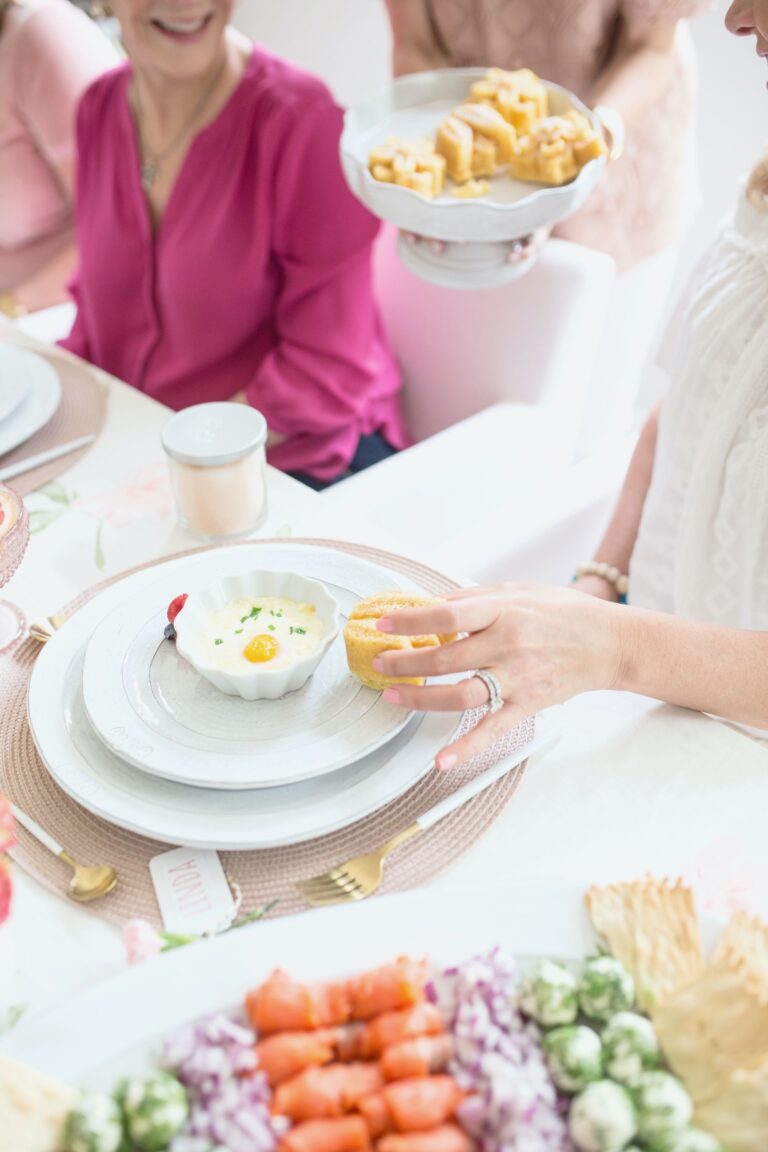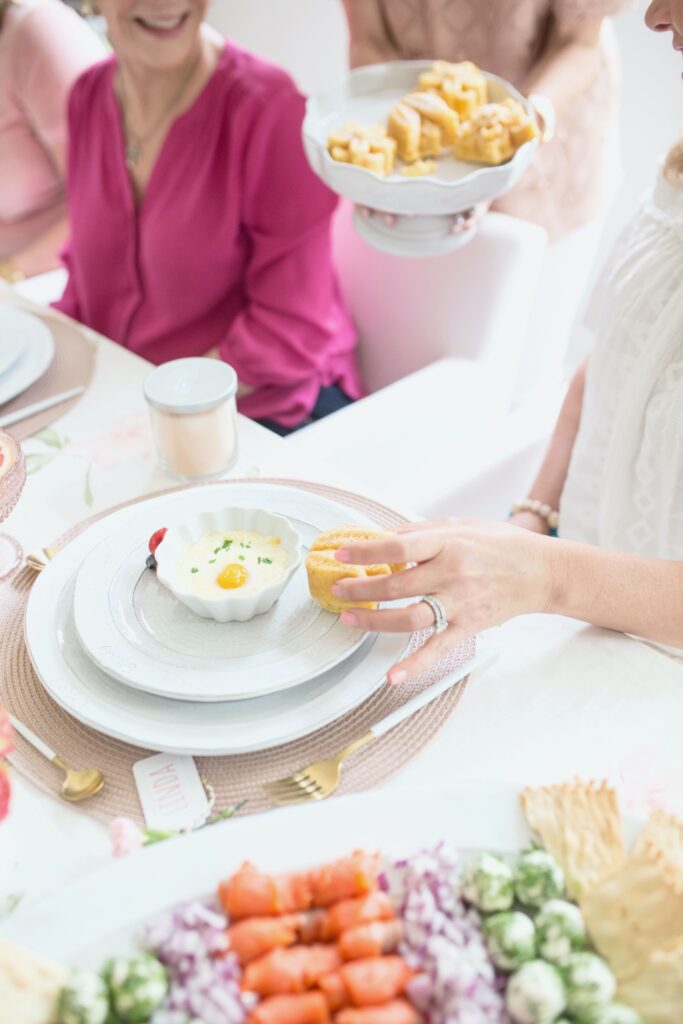 The only limit to what you put on your breakfast board is your imagination – from savory to sweet, egg-filled to meat-heavy – have fun with this because there is no right or wrong!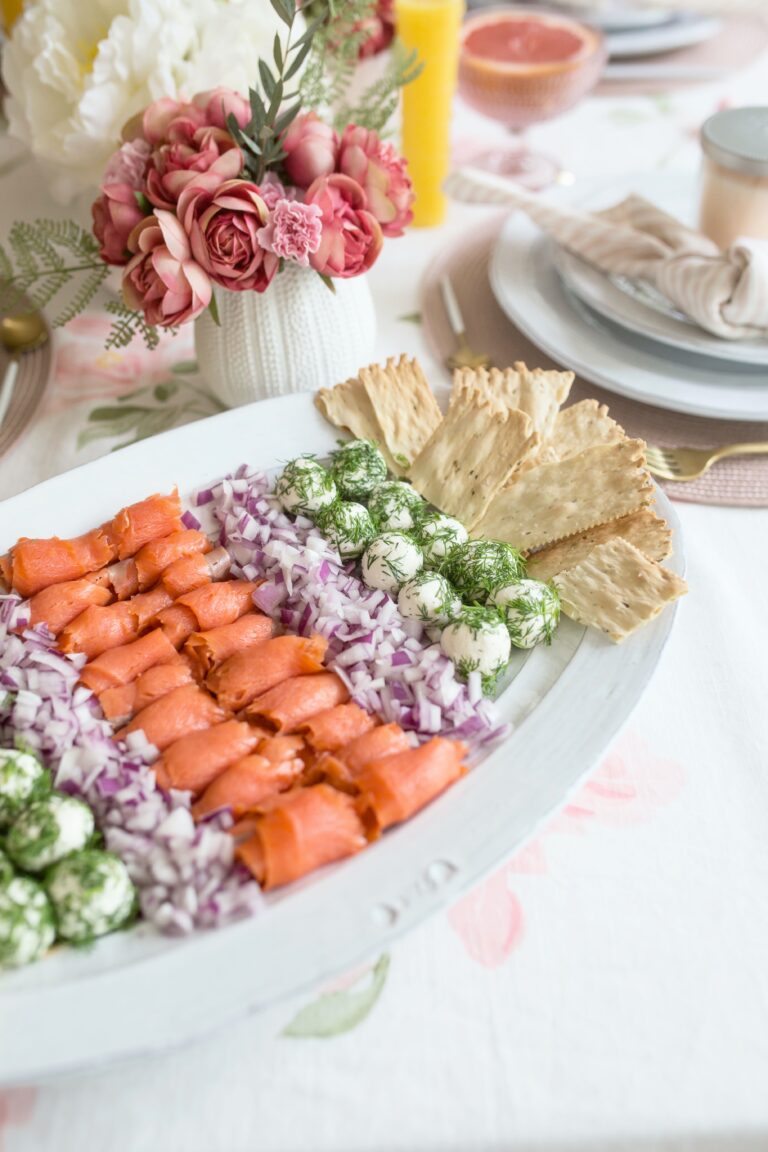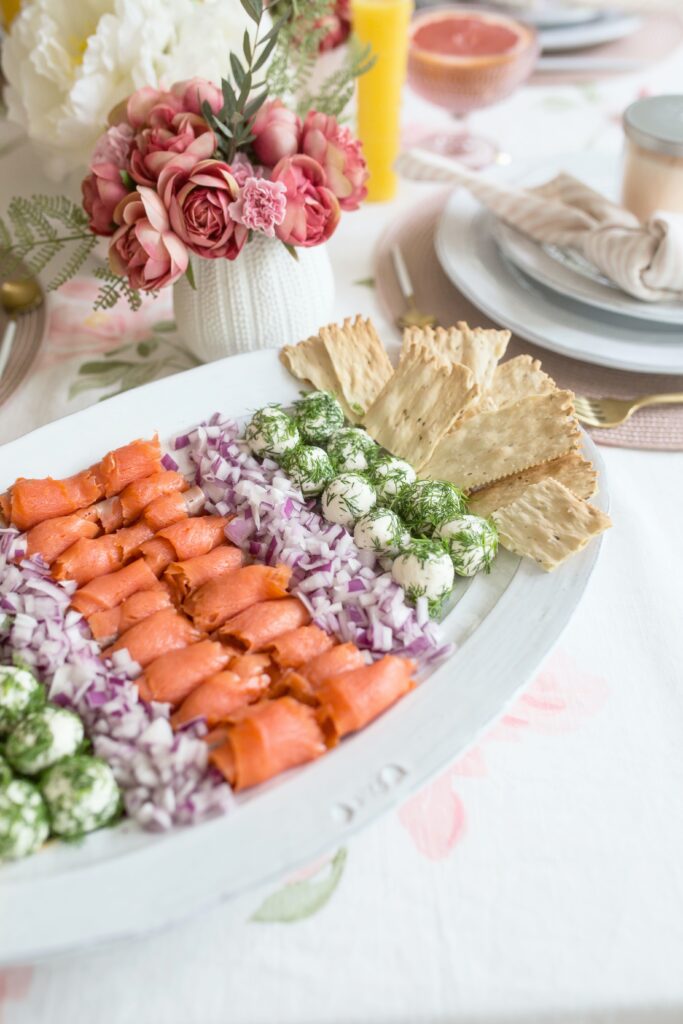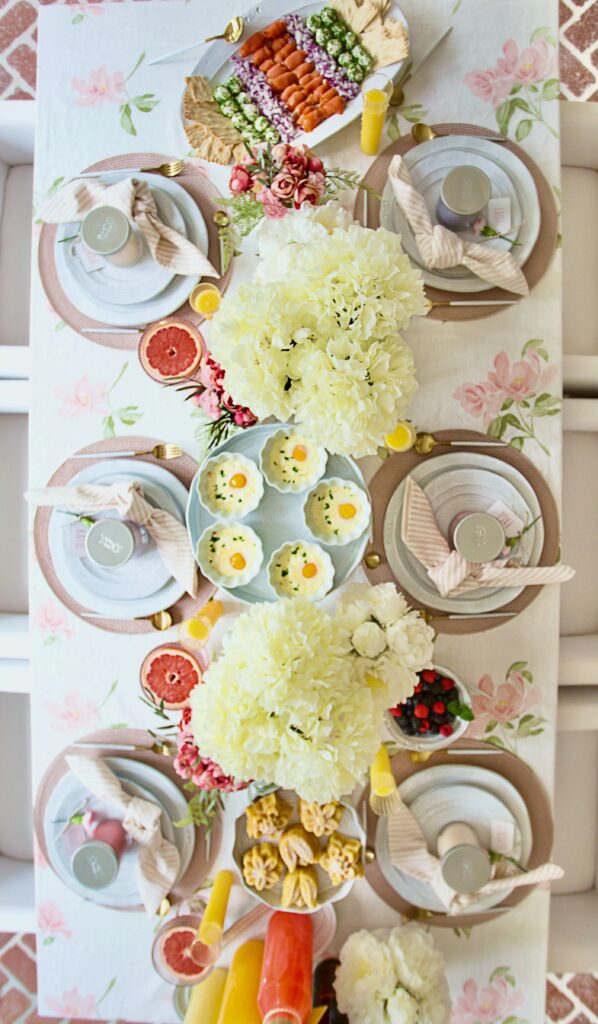 Thanks for visiting! I hope you ended seeing how I jumped into the breakfast board trend and created a lox platter for my brunch. Here's what my friends have come up with for their fabulous breakfast boards!
MORE BRUNCH CHARCUTERIE BOARD IDEAS