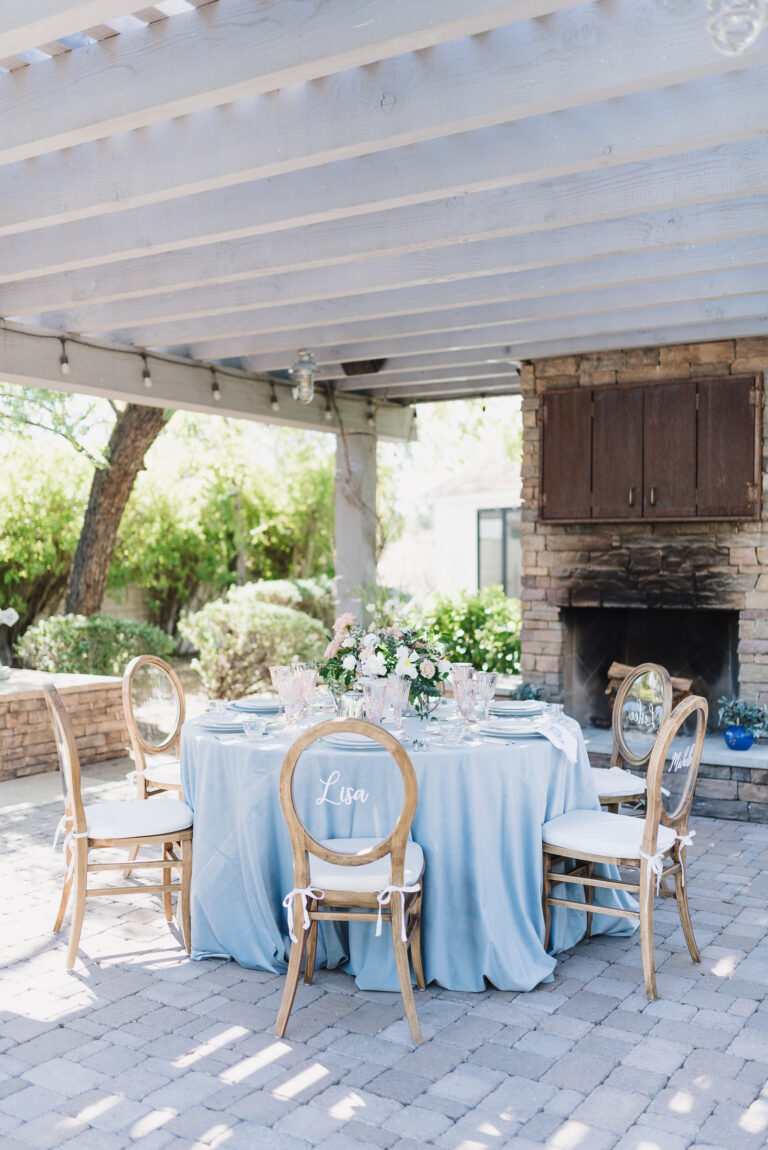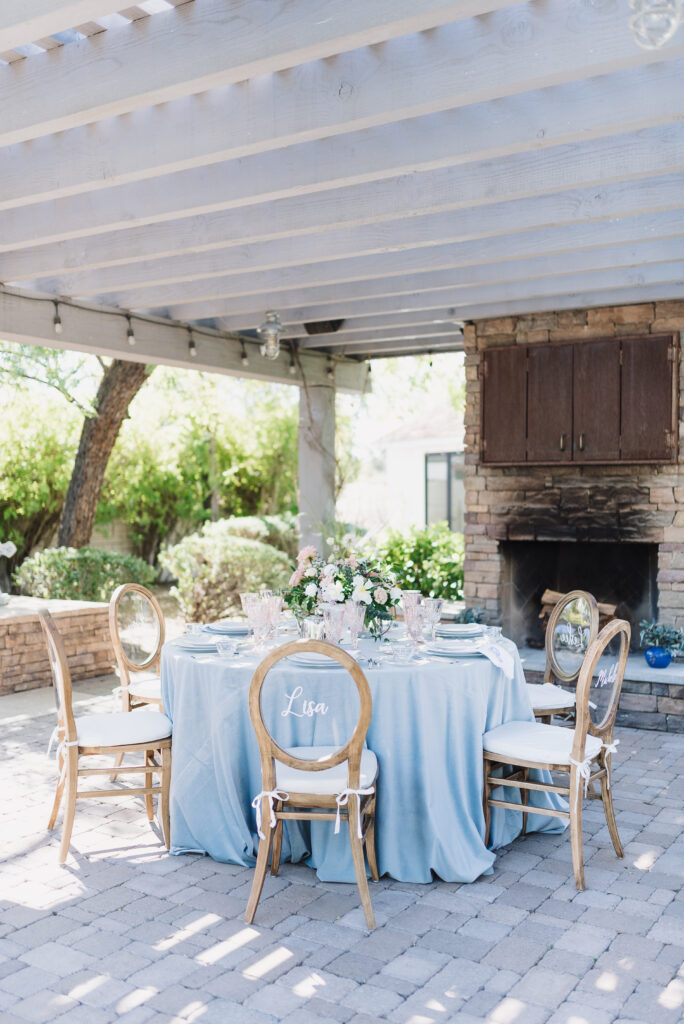 I love entertaining and hosting guests at my home – but in 2020 entertaining has looked quite different. I've been finding new, creative ways to entertain in the past few months, transitioning from only "hosting" my immediate family of 5, to kicking off our beloved Grandma Dinners again just a few weeks ago.
I am now getting creative to embrace the micro event trend of small group gatherings in a socially responsible way at home. Recently, I hosted a small group of girlfriends for a micro event: a modern day tea party. We had a lovely day outside – with a table set for 6 to enjoy each other's company at a safe social distance.
This small group enjoyed time on my back patio complete with an array of light appetizer options, and a make-your-own tea bar. My guests really enjoyed the day.
Here are the steps I took to create this at-home micro event for my friends.
Guest List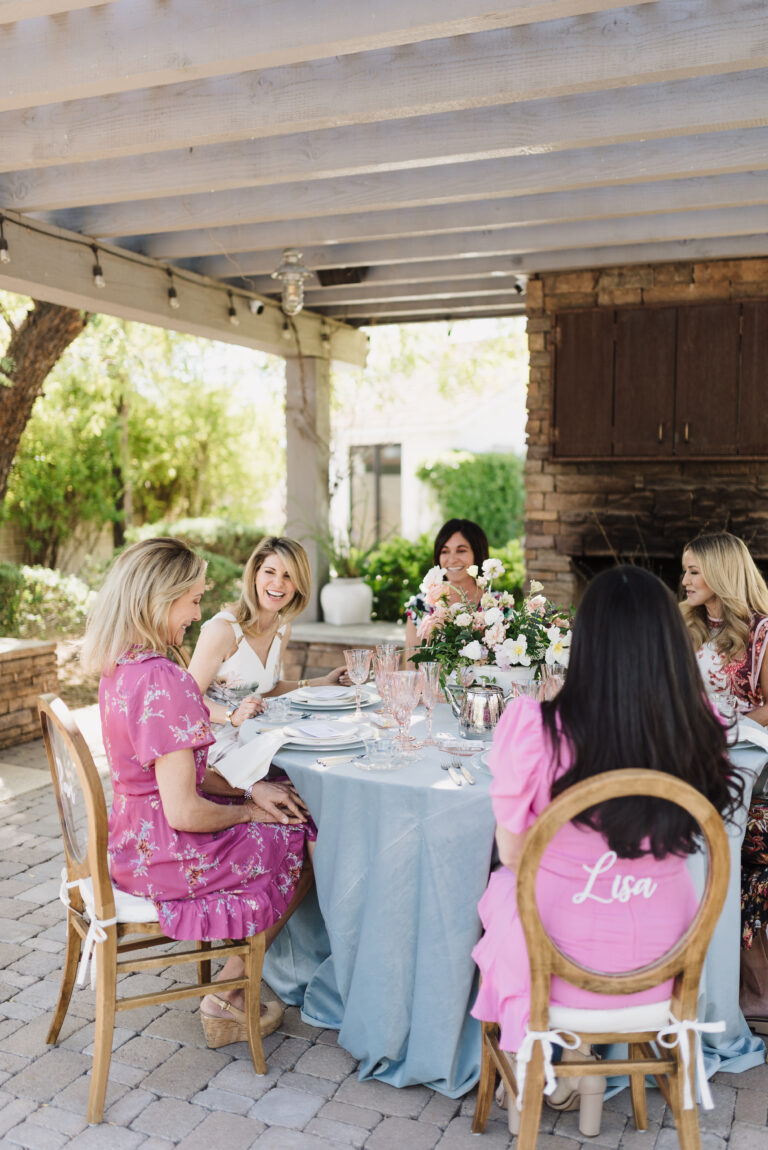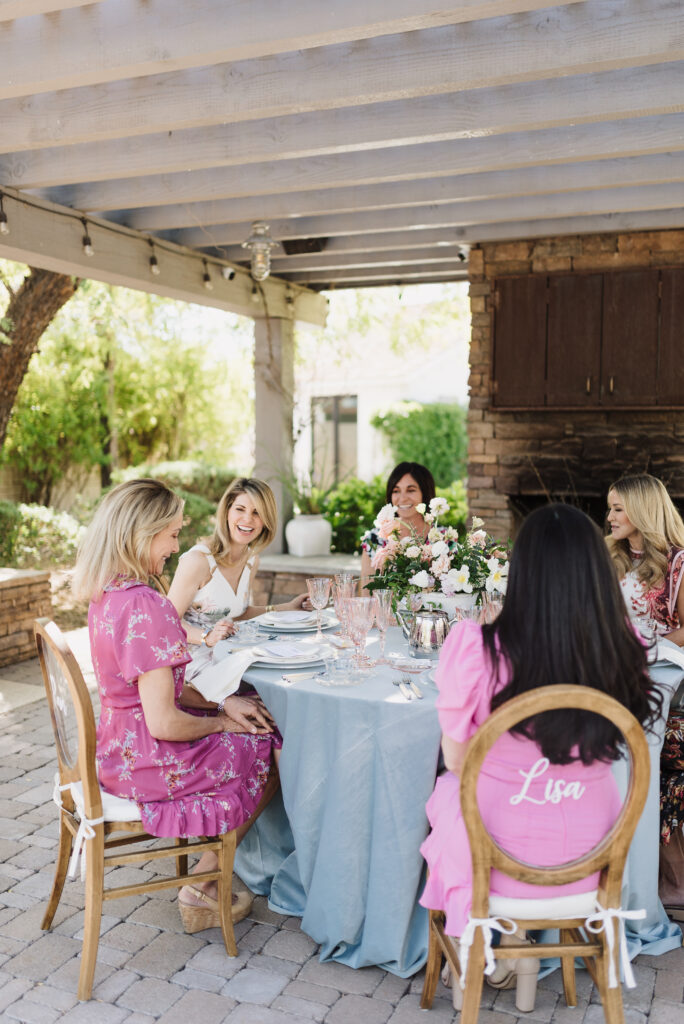 Micro events focus on a very small guest list – this allows you to concentrate on each guest – I had 6 total for my modern tea party. Another bonus – this number allowed me to use some vintage finds to mix in with my modern dishes.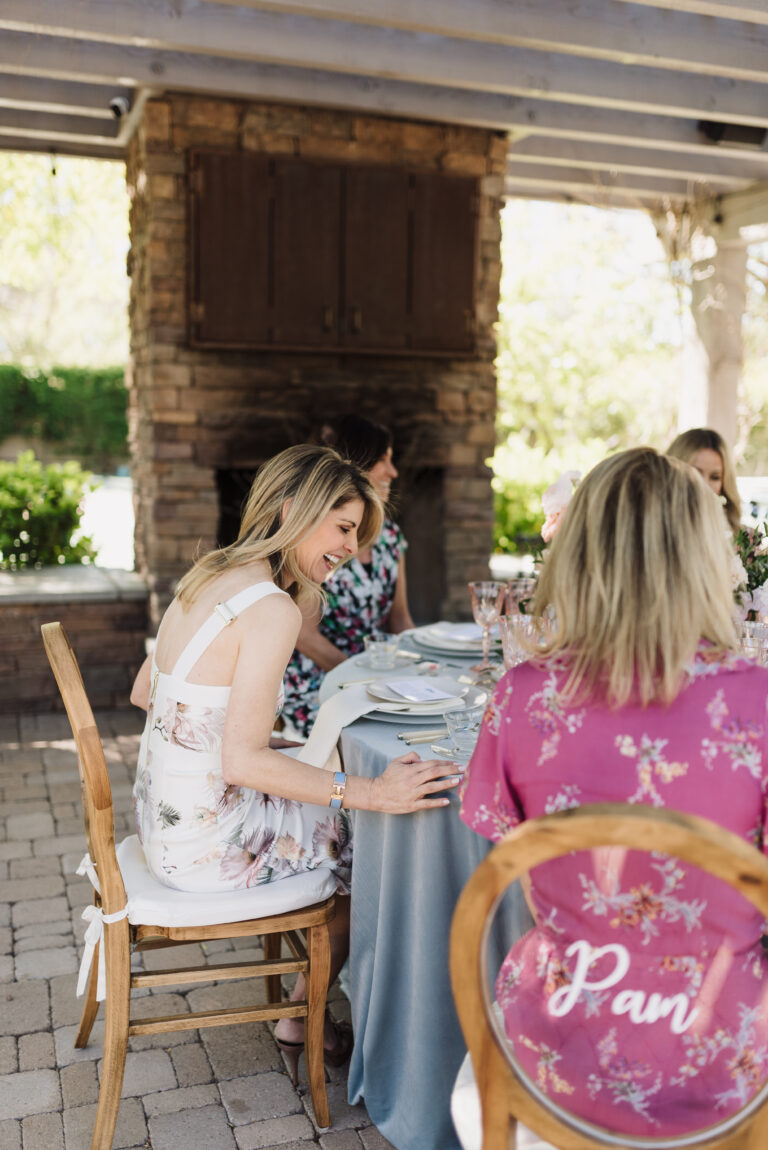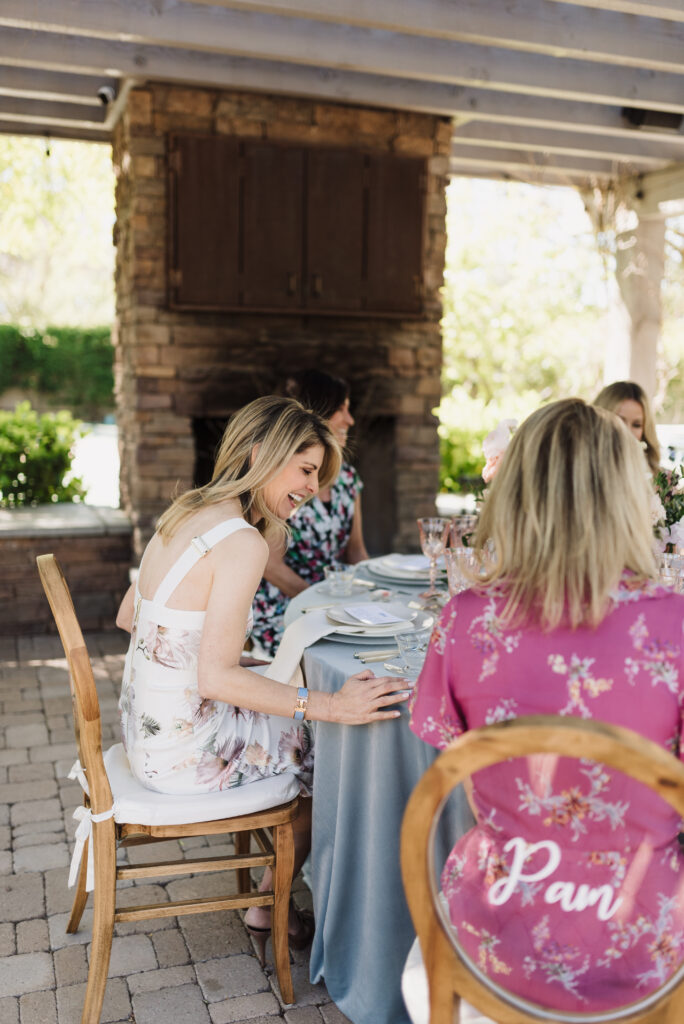 Table Decor
Lucky enough to have a fabulous party rental supply in my area, I contacted Event Rents for the table decor. They consistently have the highest quality rentals and best selection I have seen, which is why I go back to them time and time again. The result was better than I could have ever imagined – I love how this table turned out and it may be one of my favorites to date.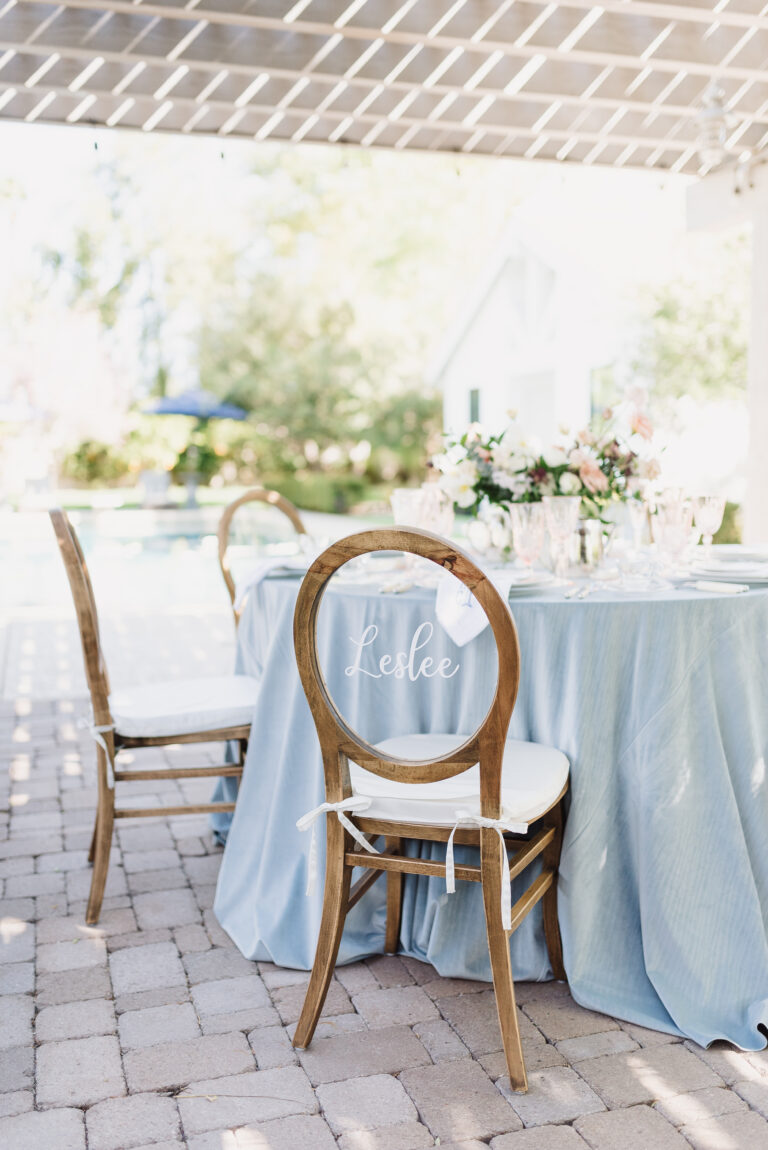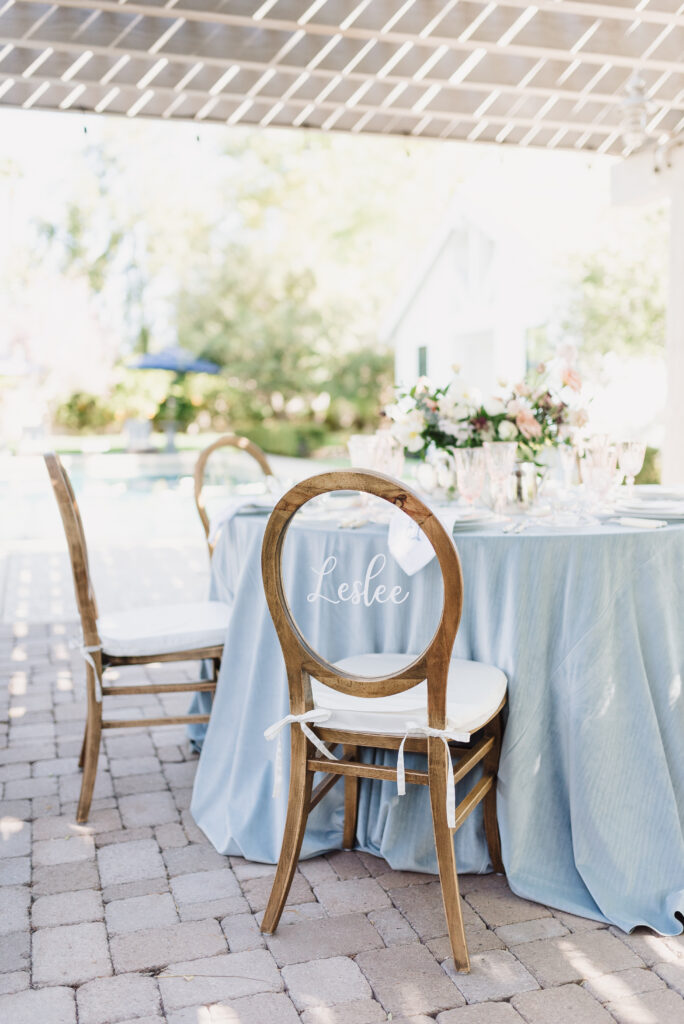 Shop the Tabletop here: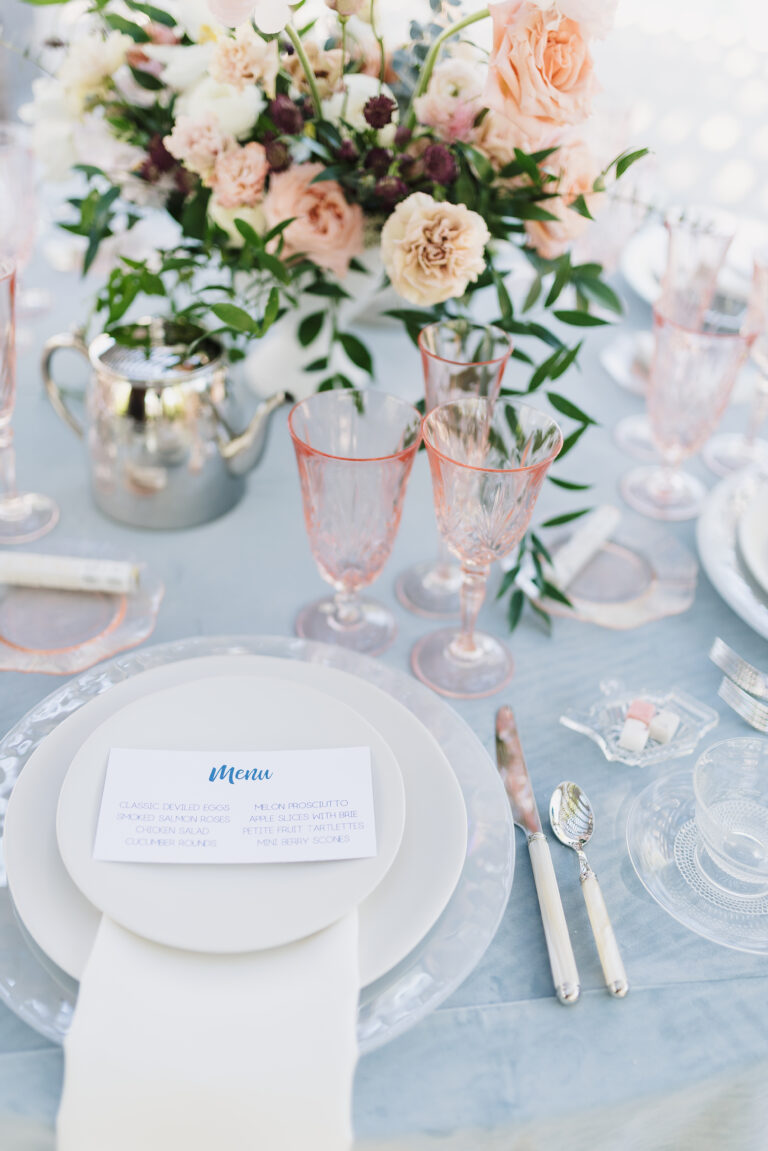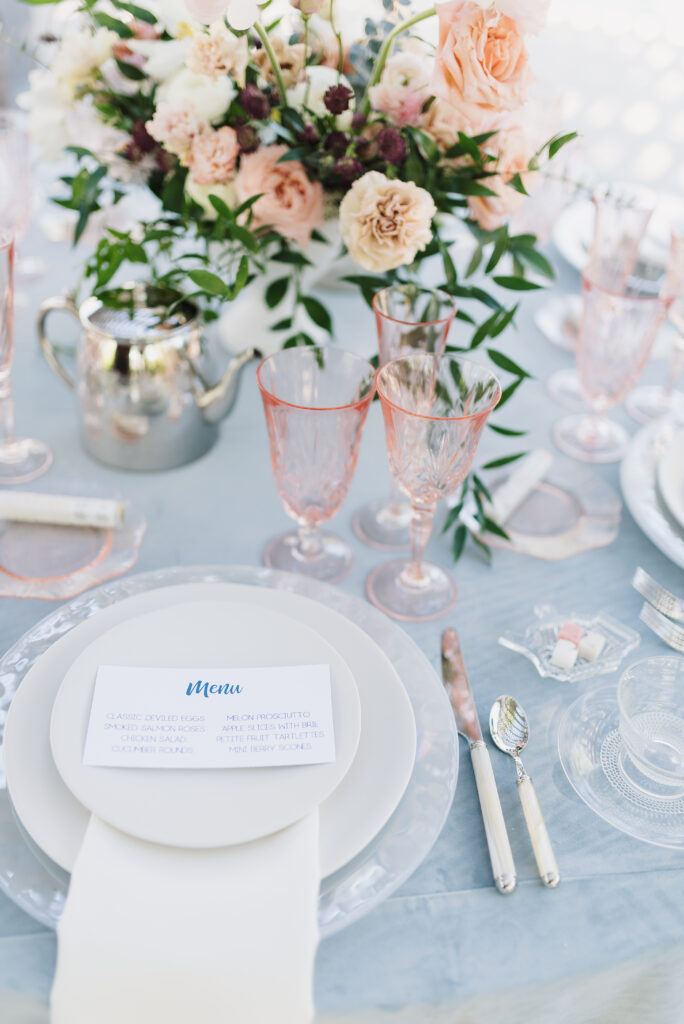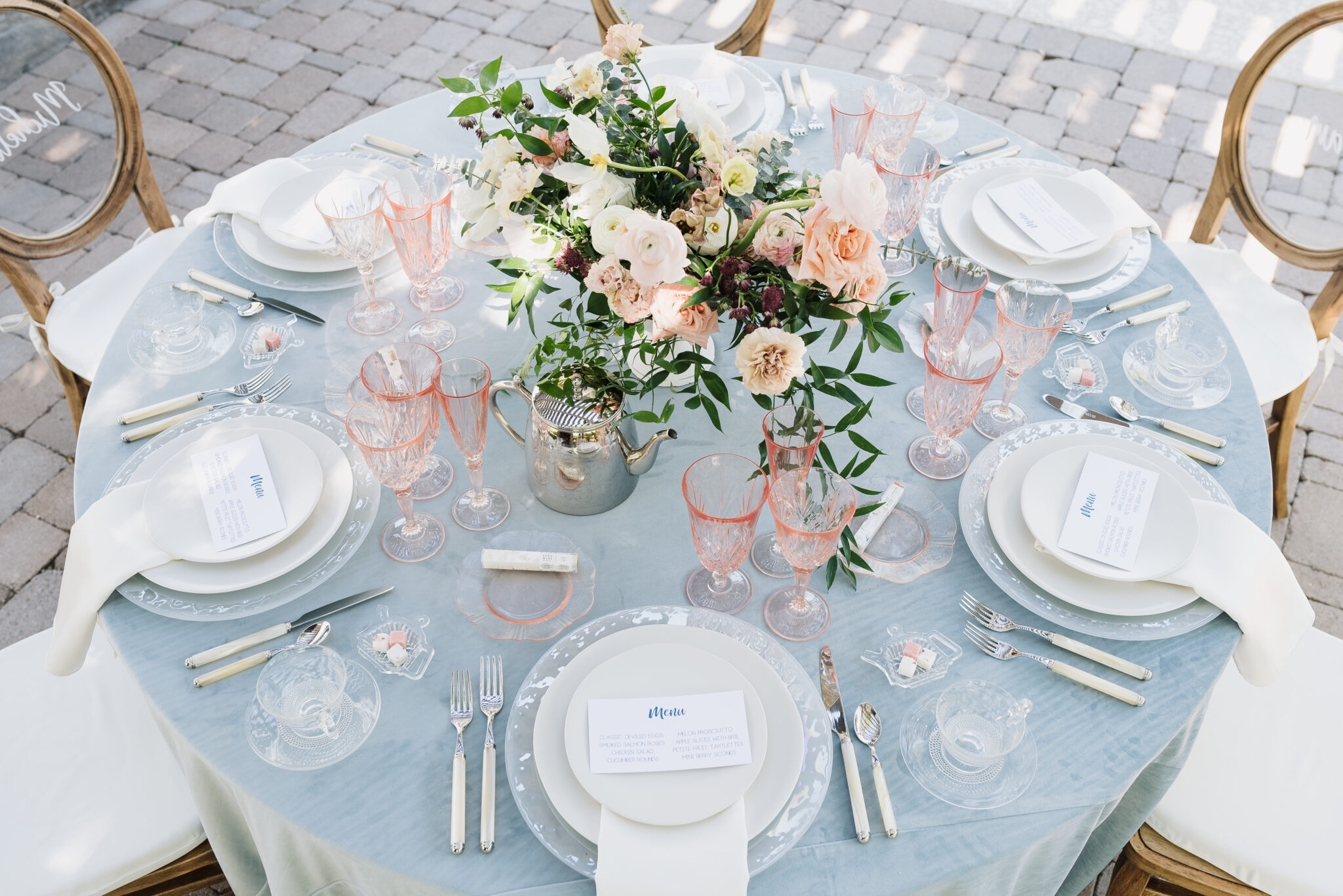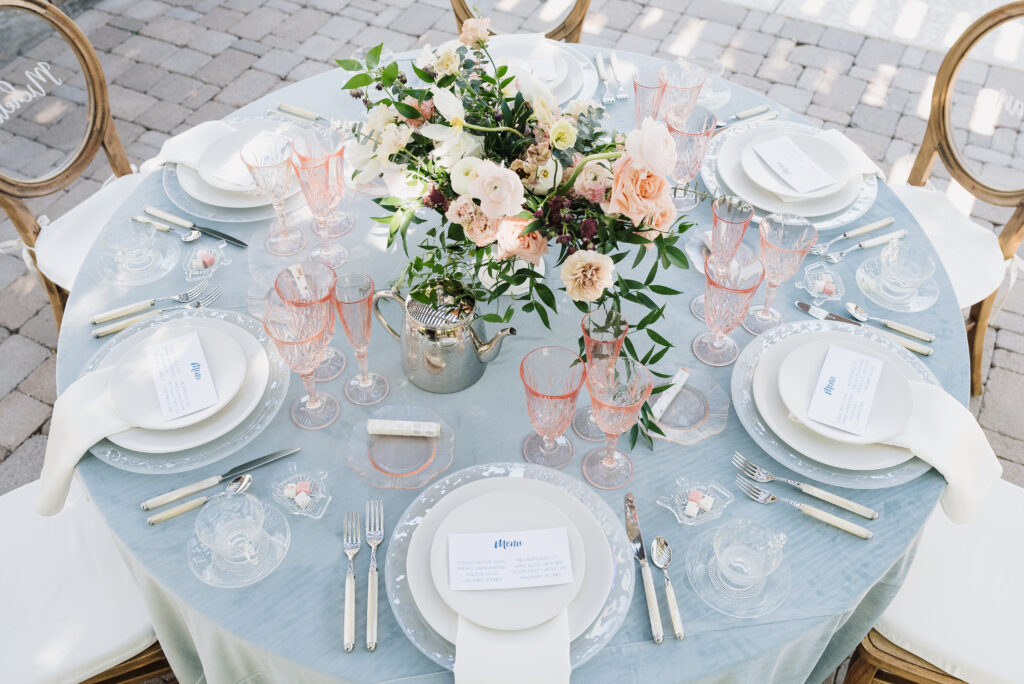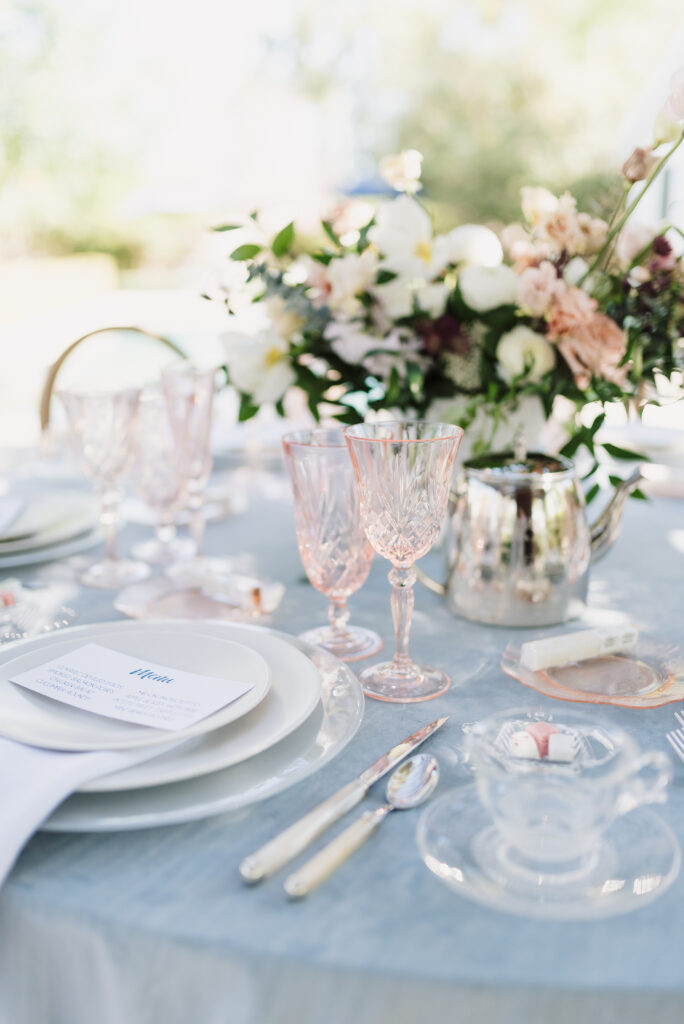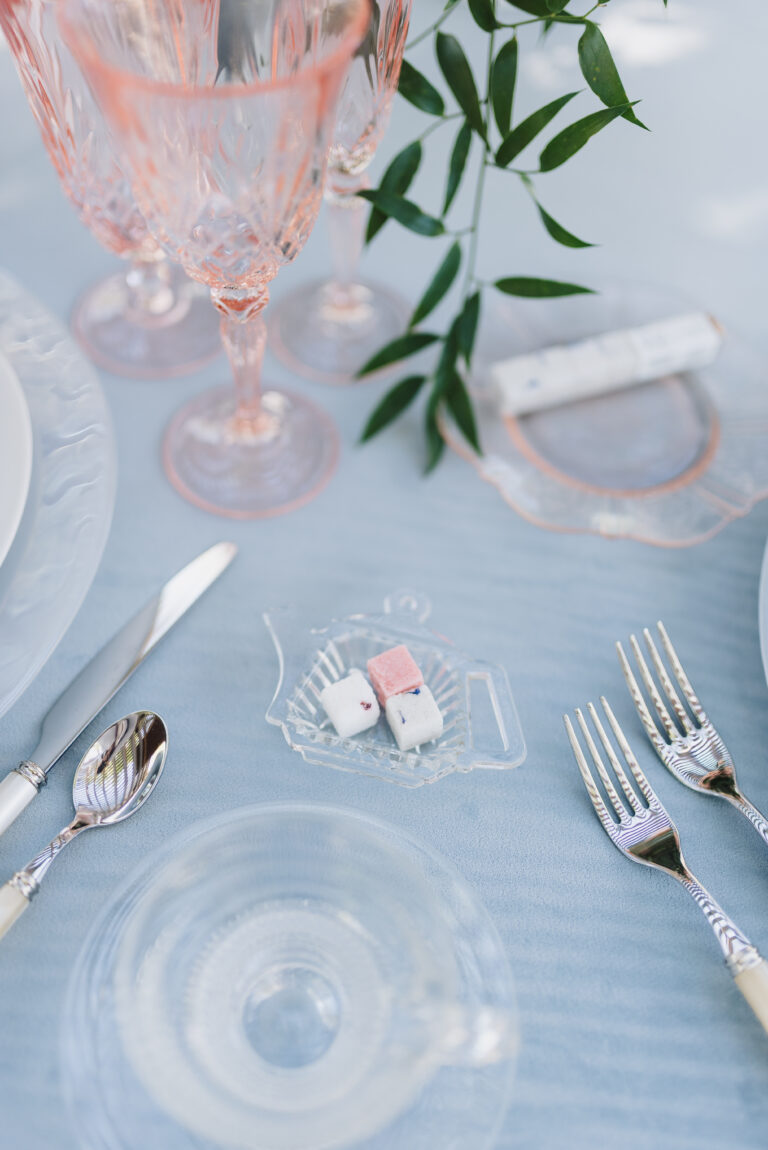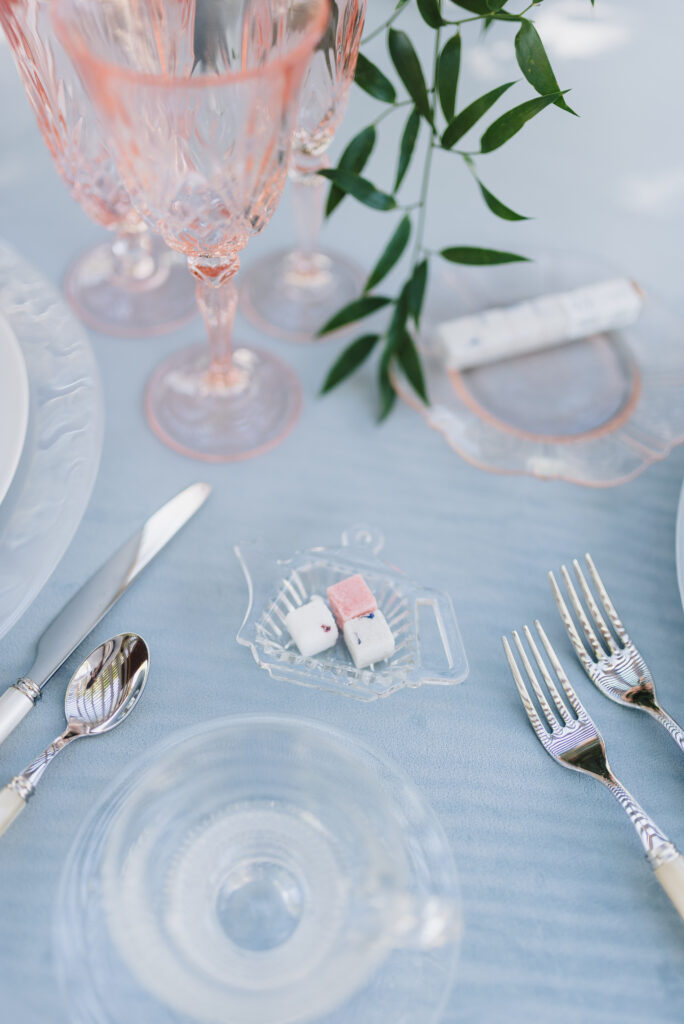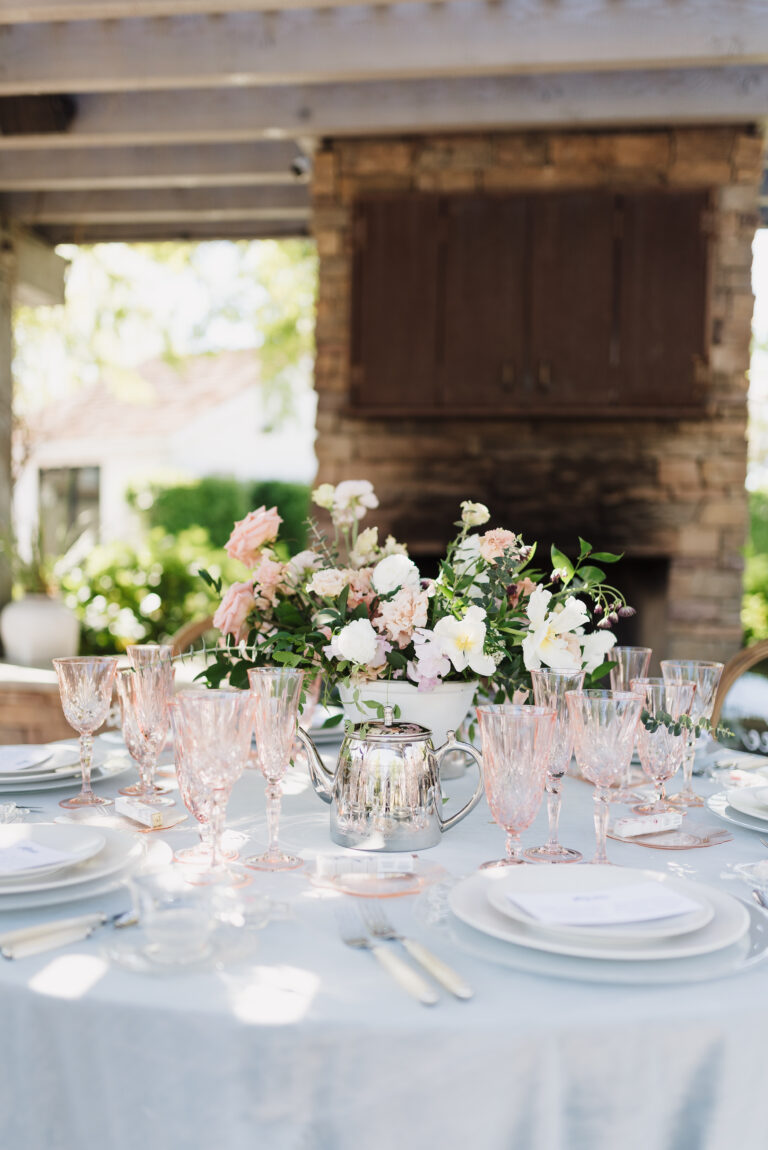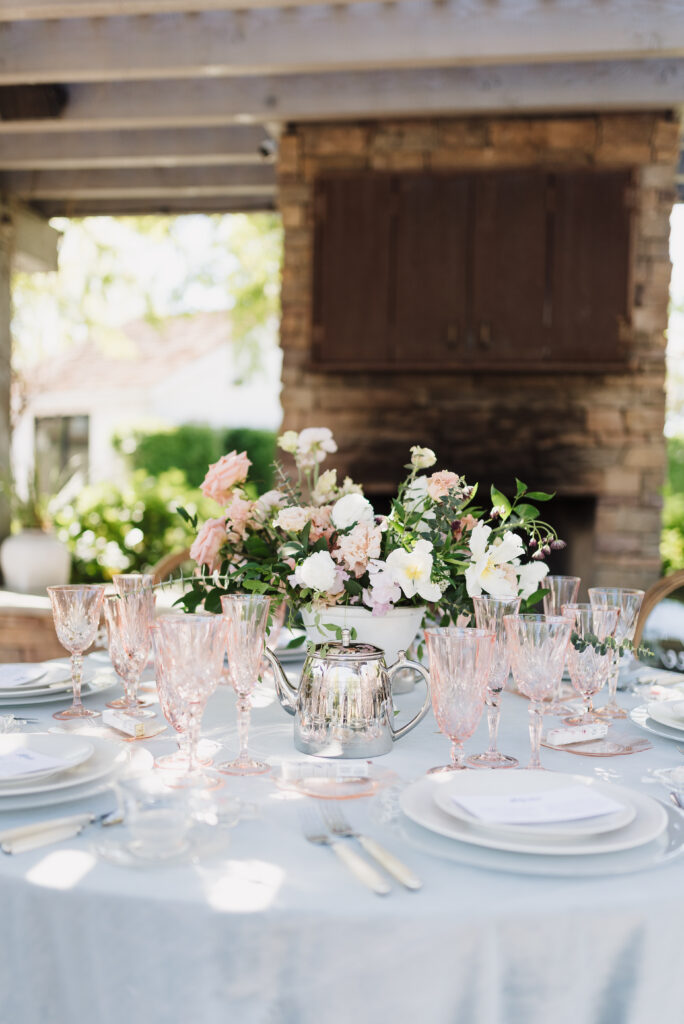 Florals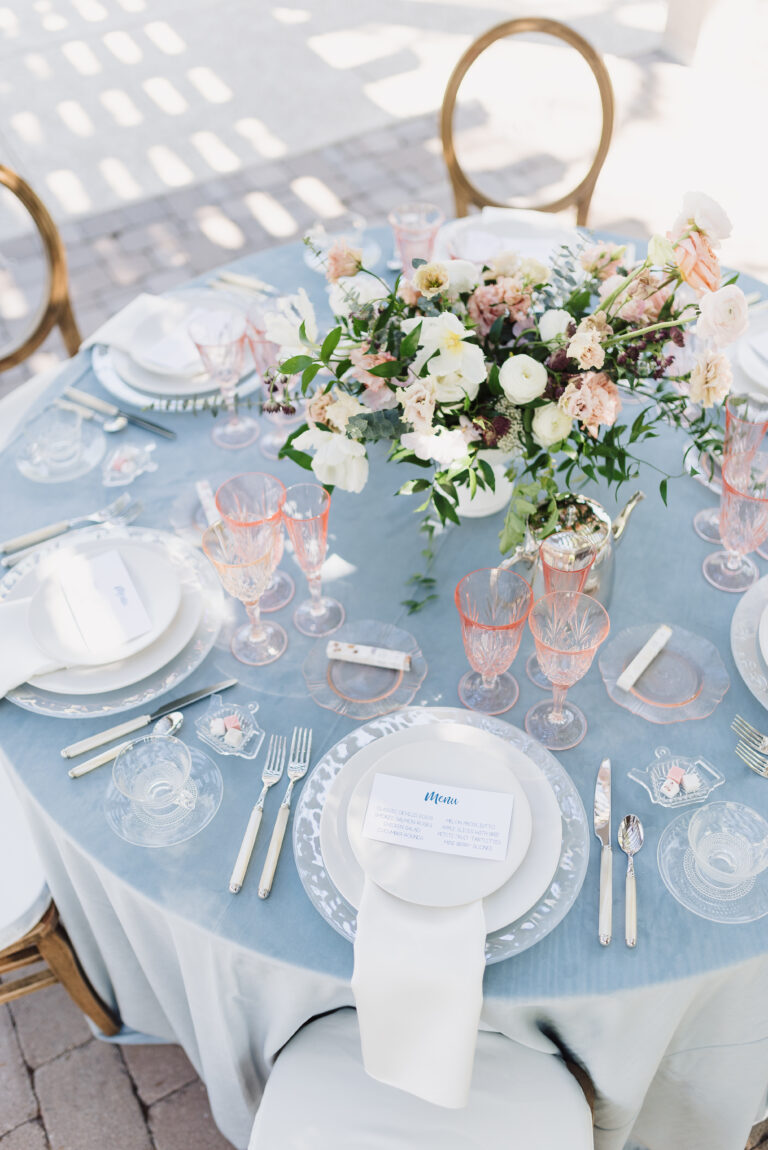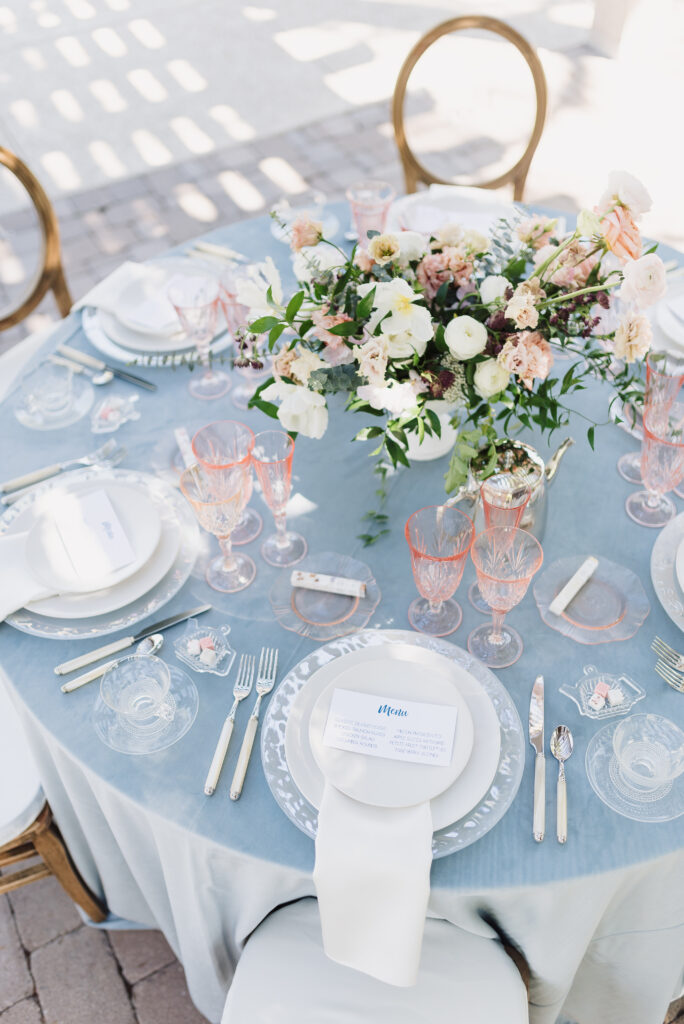 For this party, I wanted an airy, ethereal look, so I enlisted the help of a talented local florist, Array Design, to create my vision. She delivered exactly what I wanted, and it couldn't have been more perfect for my round table centerpiece.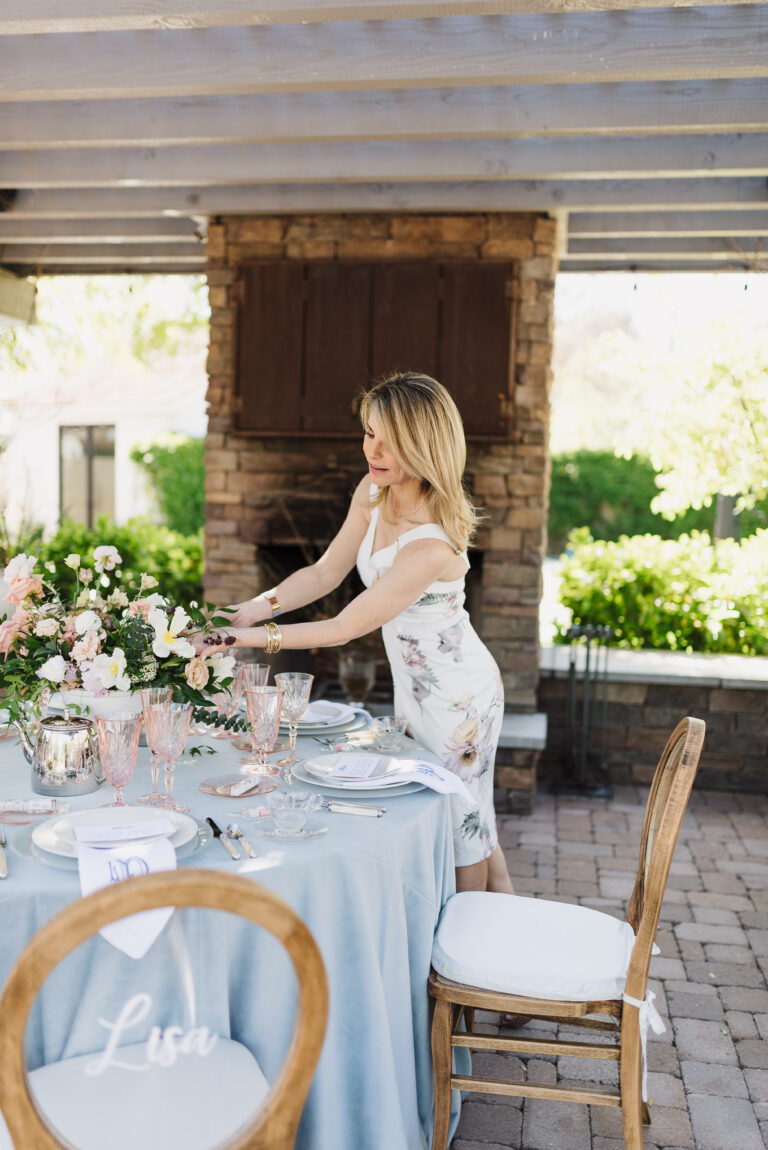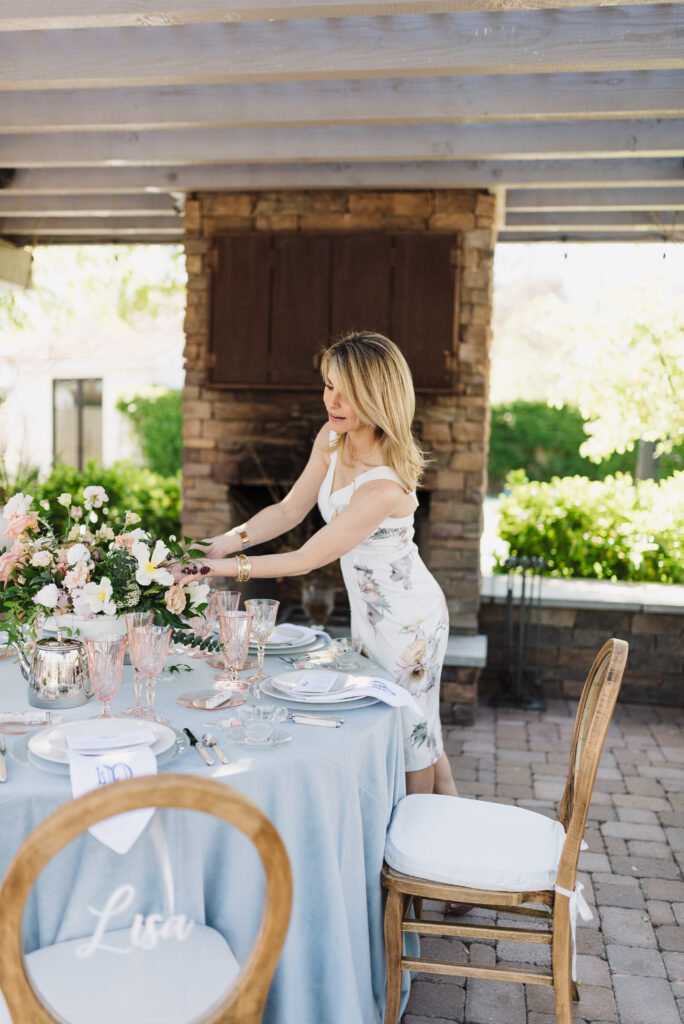 Tea Bar
In order to create a truly modern tea party, I wanted this to be interactive for my guests. That's why I came up with a idea of a tea bar, where everyone was free to make their own mix of what they liked! This part of my modern tea party started in my garden.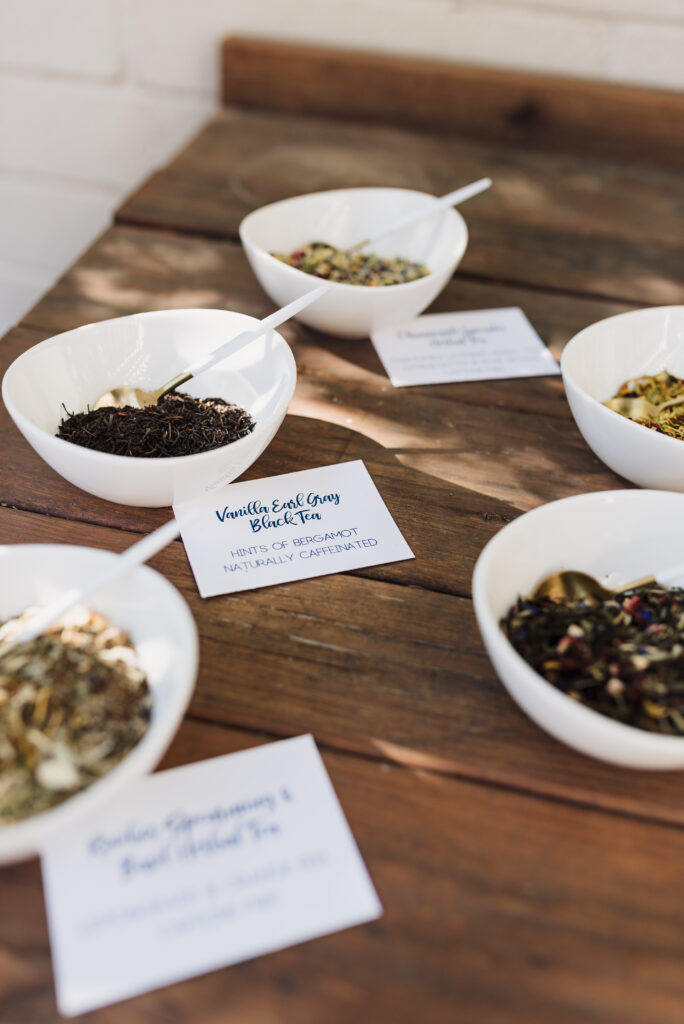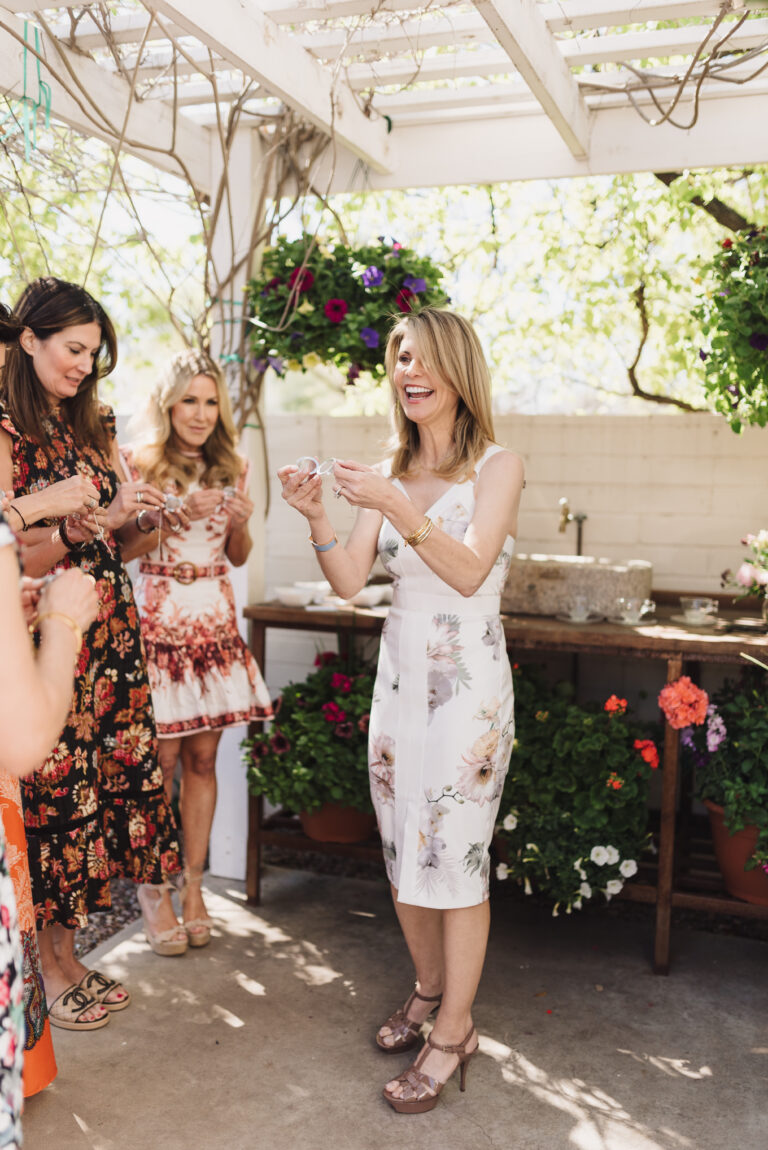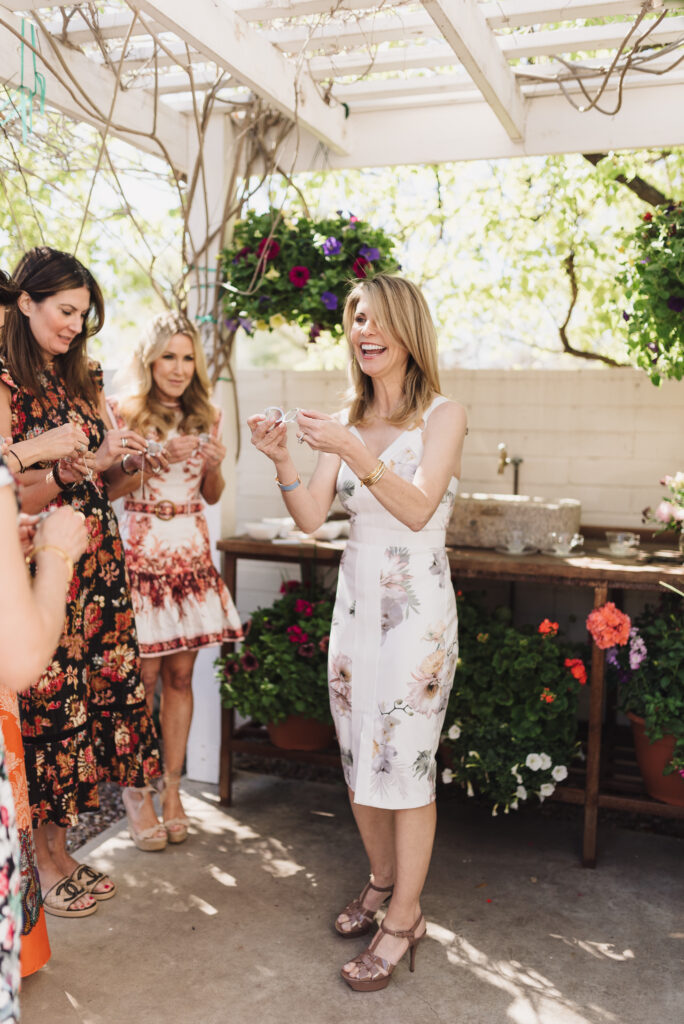 Wanting my guests to feel a part of the process, I gave everyone a mesh tea ball infuser and had an assortment of loose tea in bowls so that everyone could make their own blend.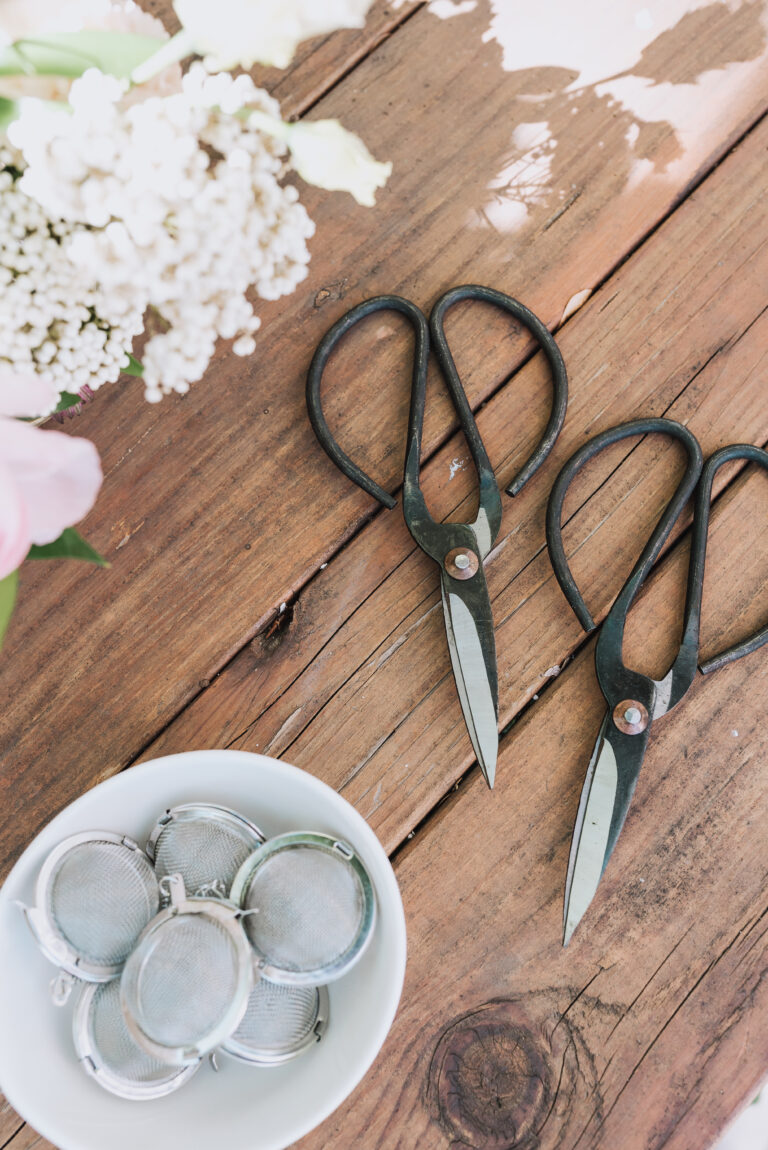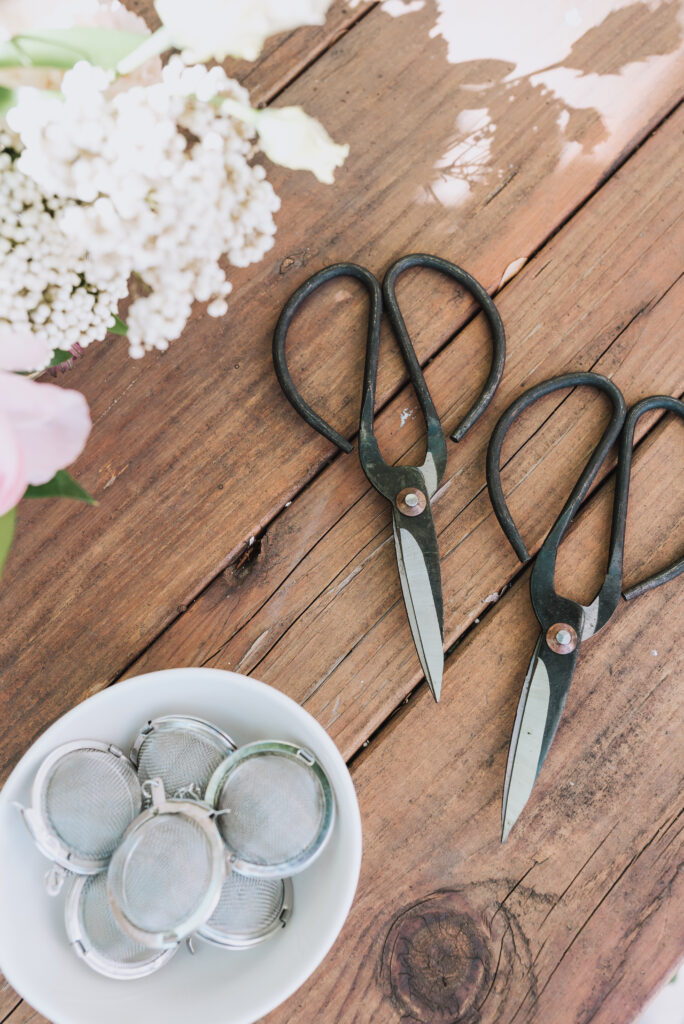 Shop tea party supplies here:



Bonsai clippers allowed fresh herb sprigs from the garden to be added to the tea mix.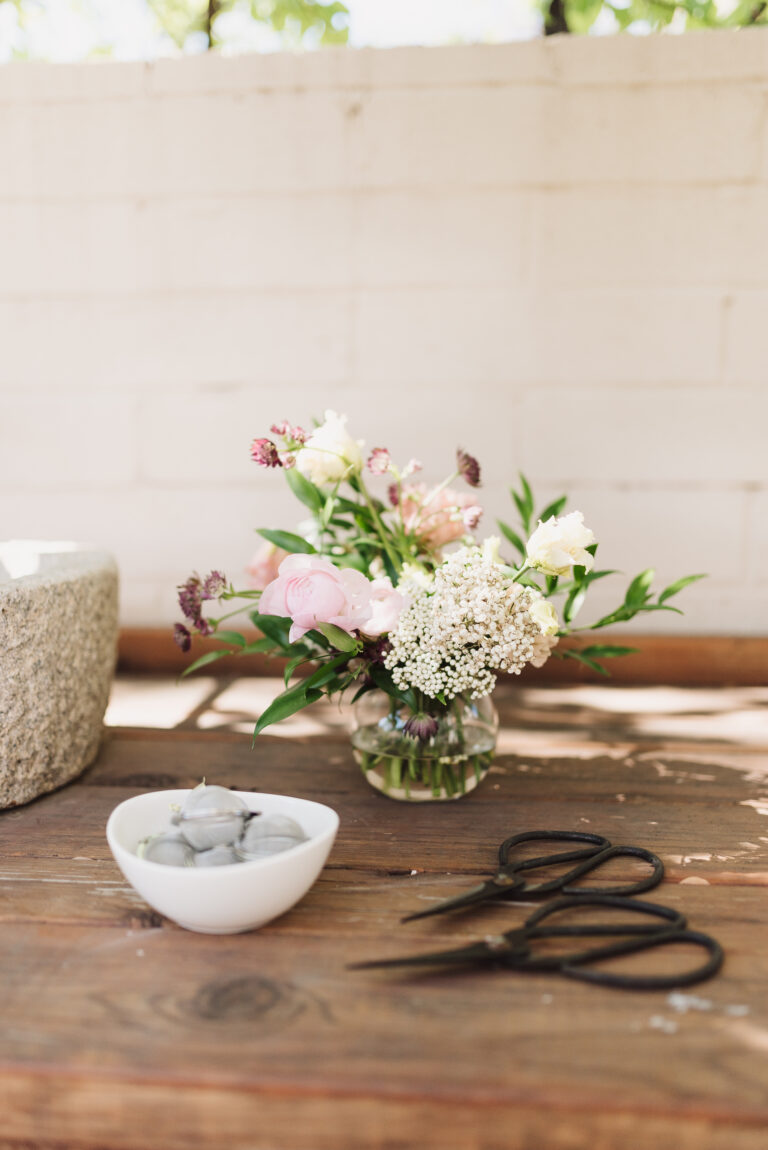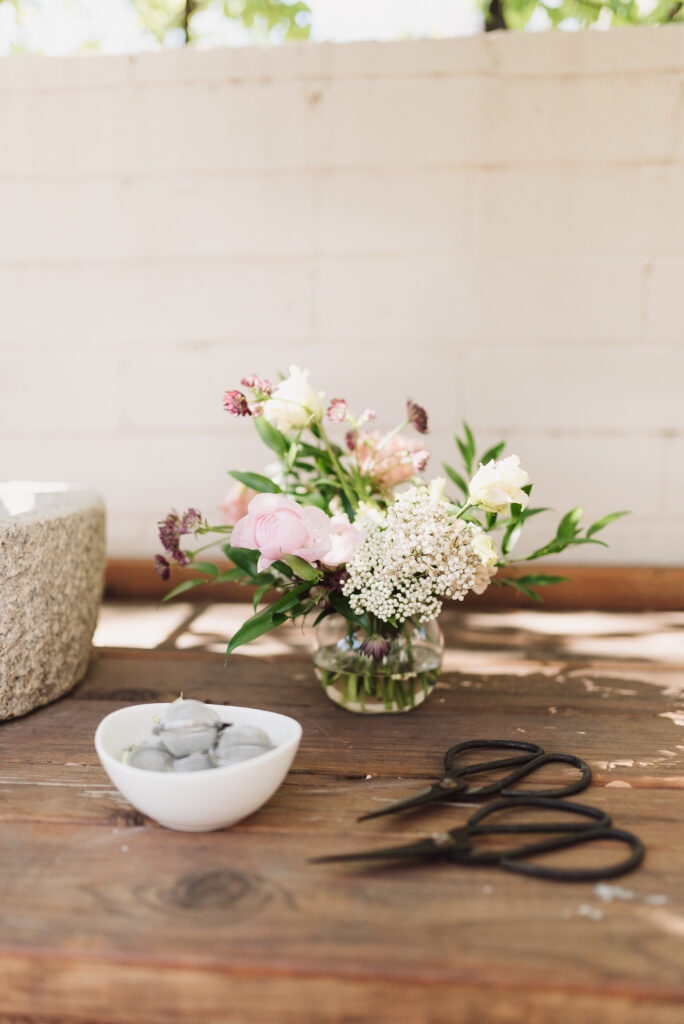 Light Bites
A party wouldn't be a party without food, but no old, stale sandwiches would do at my modern tea party. I designed a menu that skipped the bready fare and focused on lighter, healthier, options.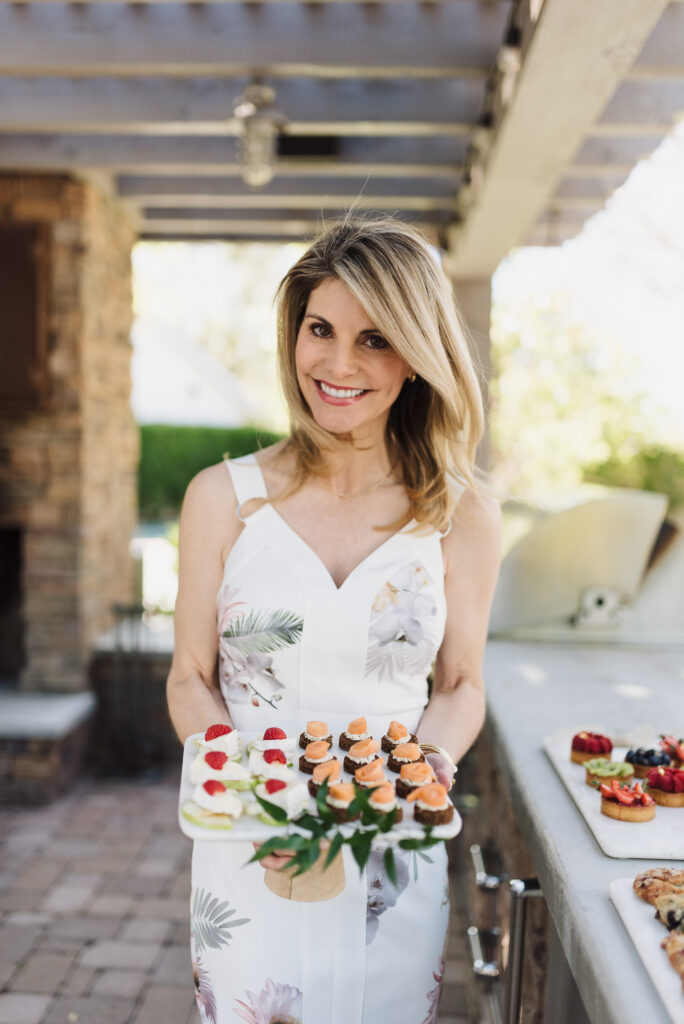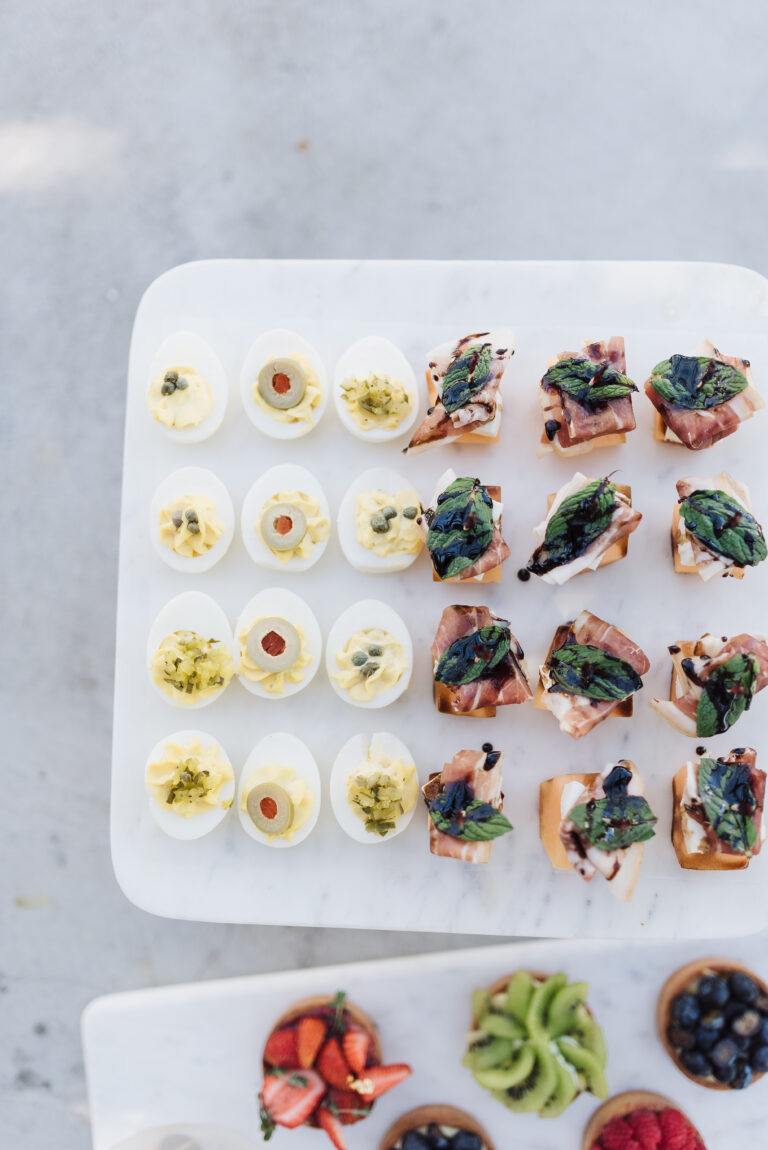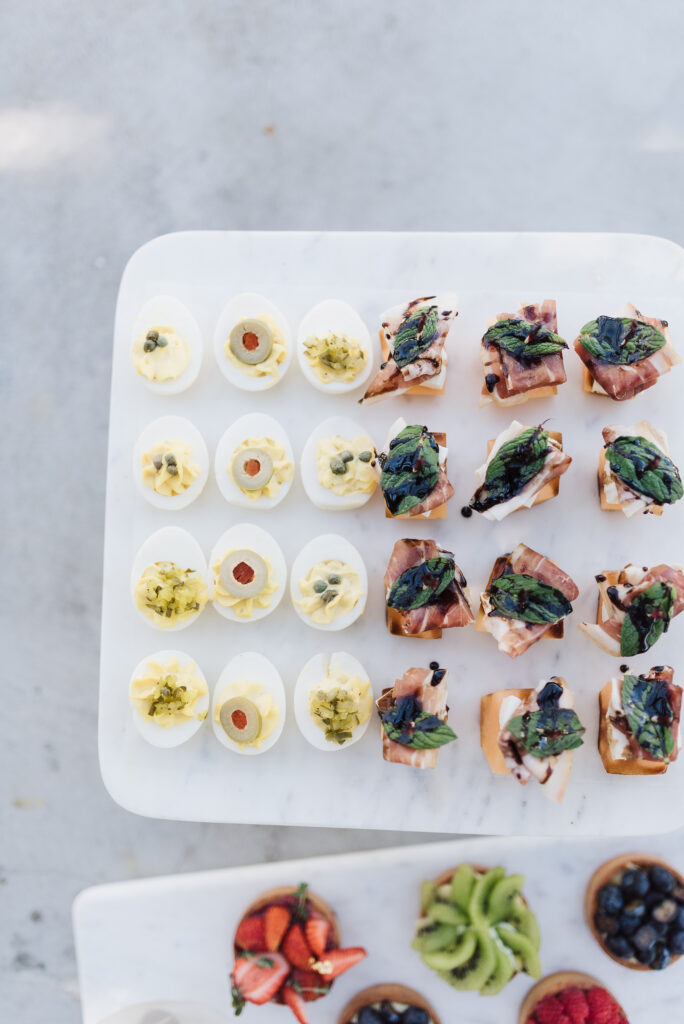 Extra Details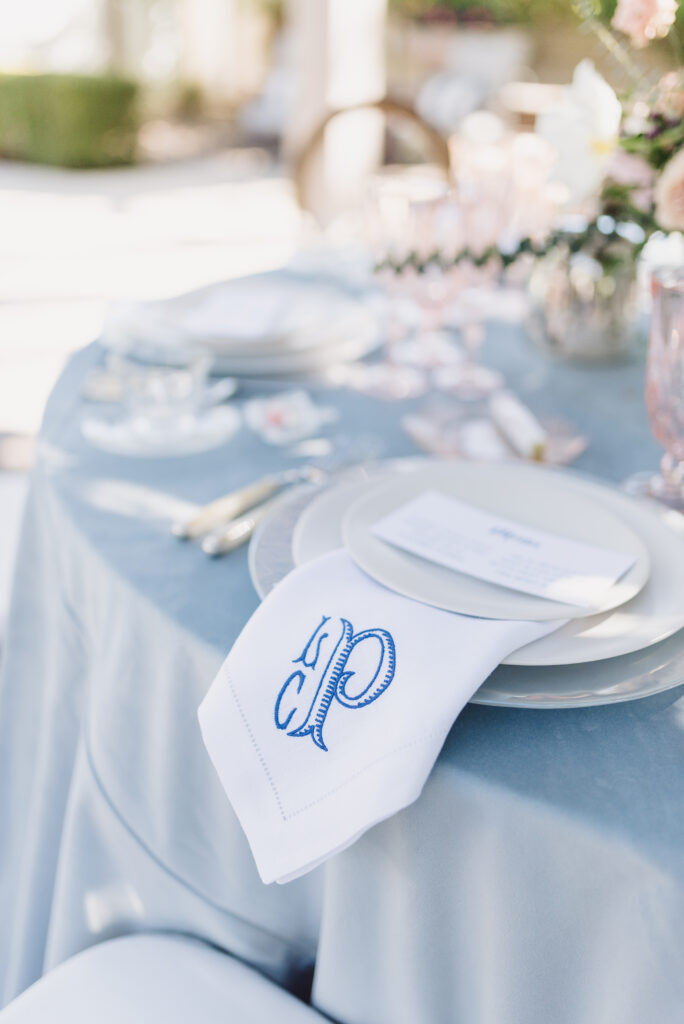 Monogrammed linen napkins provided an extra special touch – I love using these – such an elegant finish to any table!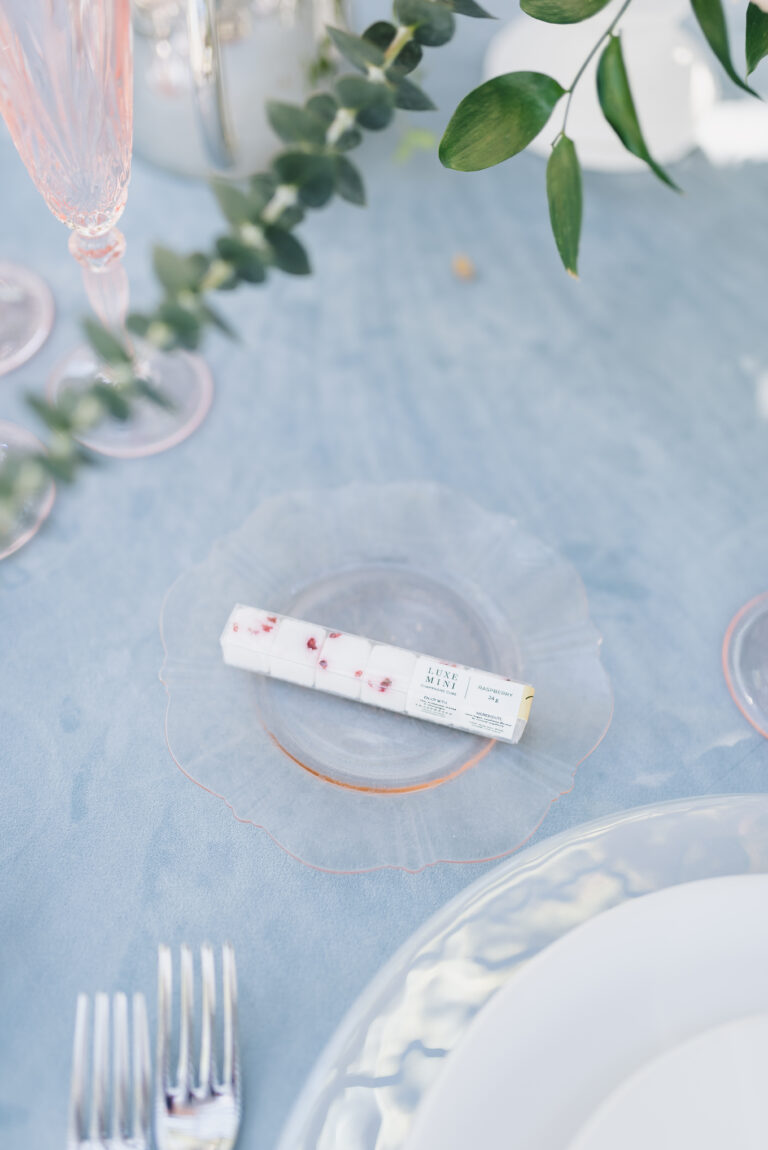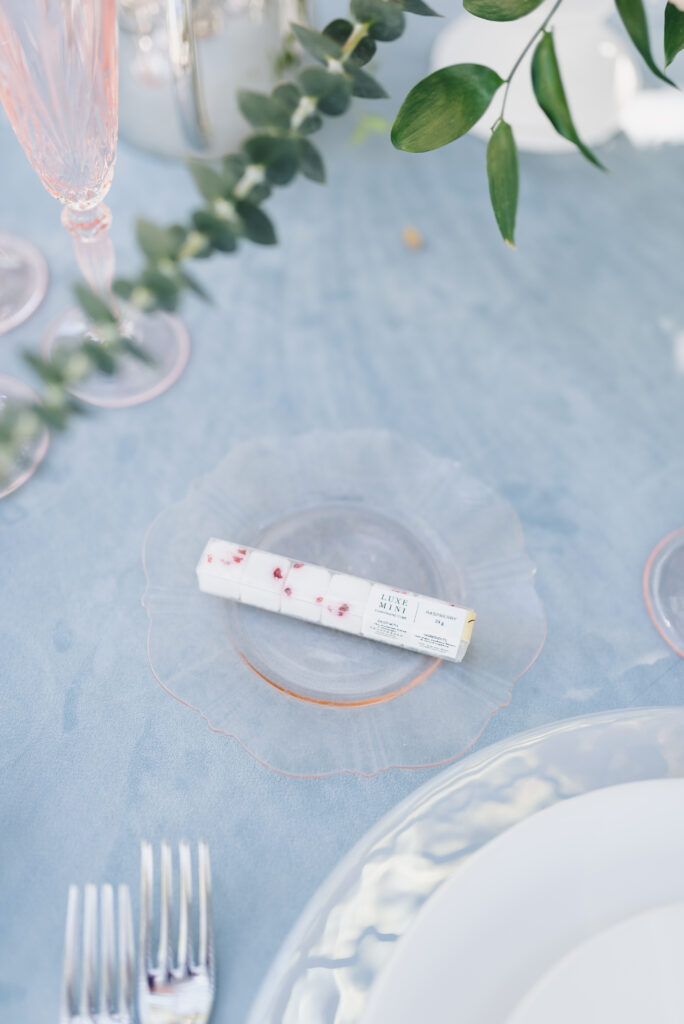 My friend, Natalie, of Pretty Paper Club, always comes through for me. These menu cards were such a nice touch to my modern tea party.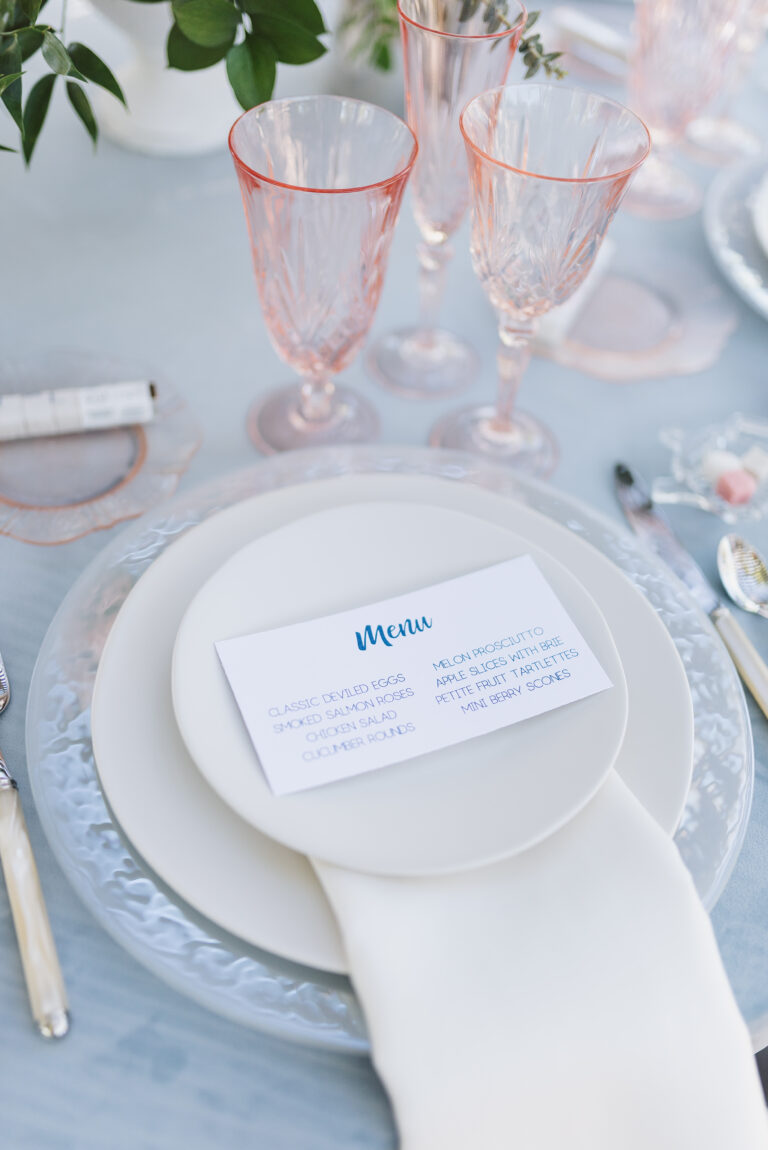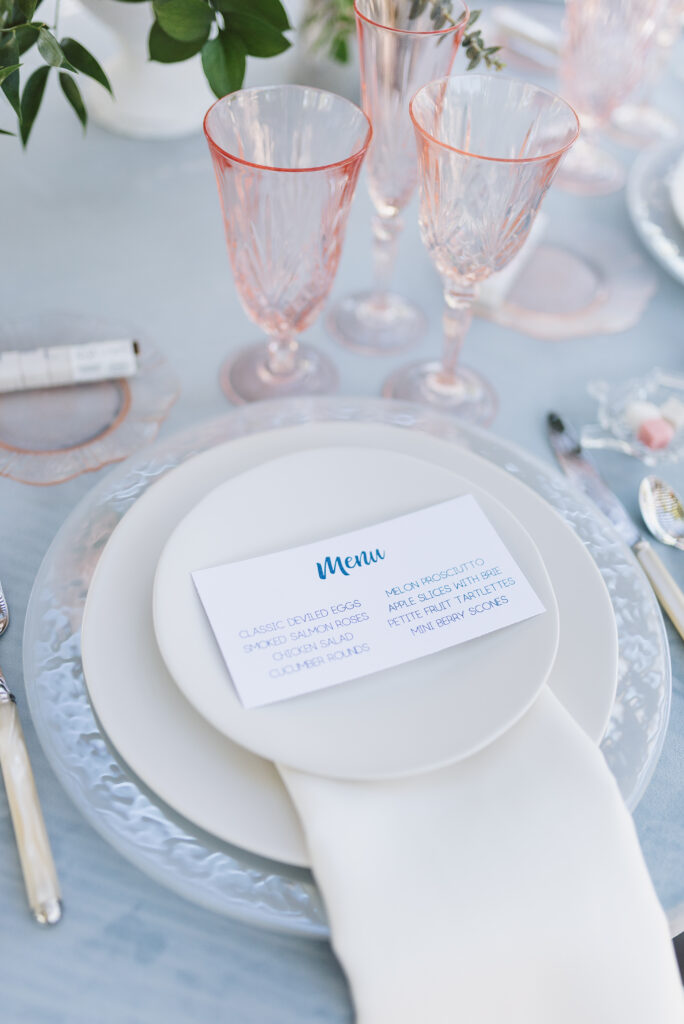 To see how I threw another party with some girlfriends, check out my Backyard Luncheon post!