Originating in Italy in 1919, the Aperol Spritz has become of the official cocktail of summer. Best mixed with good Prosecco or champagne and a splash of soda, this citrusy bitter liqueur resembles the color of a vibrant beachy sunset (and isn't the beach where everyone wants to be in the summer?) and finishes with a fresh orange slice.
I served these at a recent Arizona-based bloggers luncheon by creating a self-serve bar with lots of fun garnishes so that my guests could make their own, according to their preferences. Here's my guide to making your own Aperol spritz bar for your next summer party!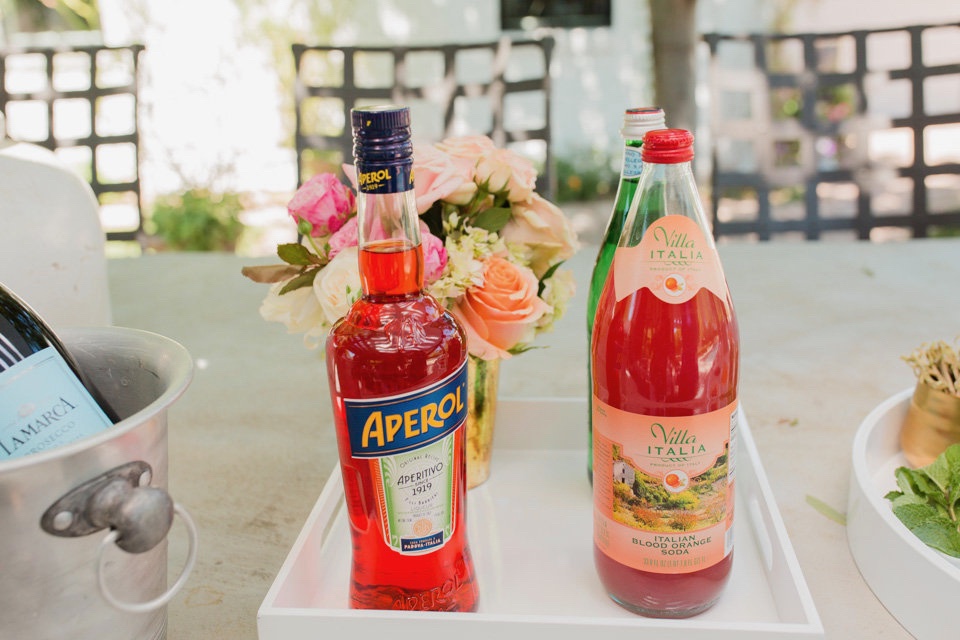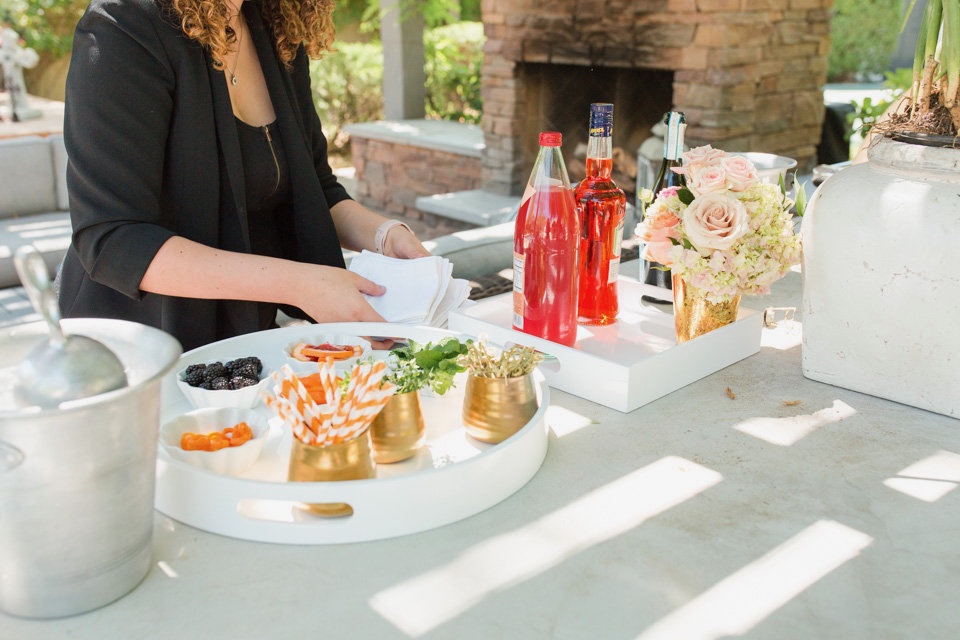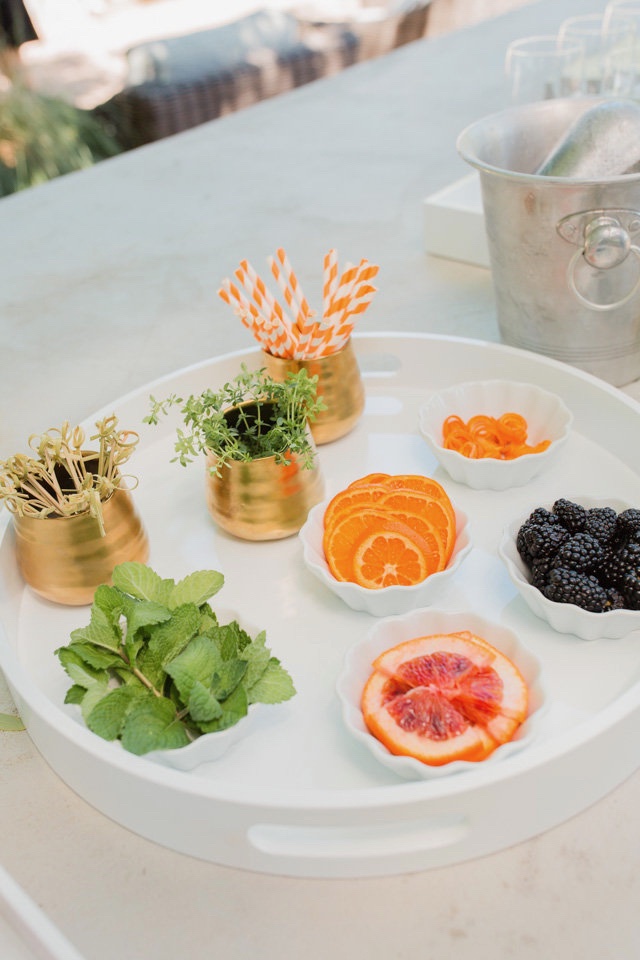 Aperol Spritz Recipe
Although it can vary, here's the typical recipe for an Aperol spritz
3 parts good, chilled Prosecco or champagne
2 parts Aperol
1 part soda water, plain or flavored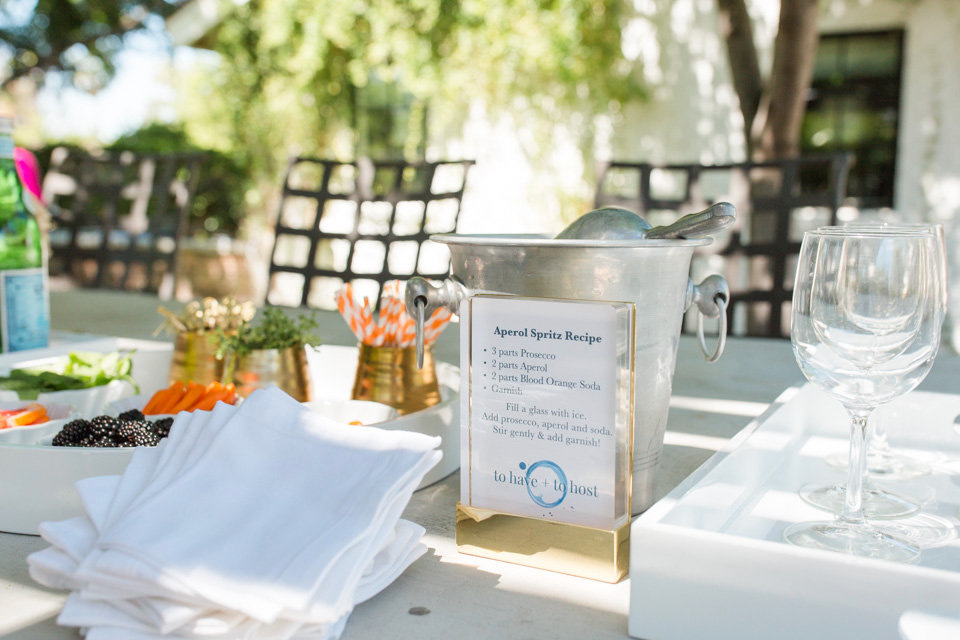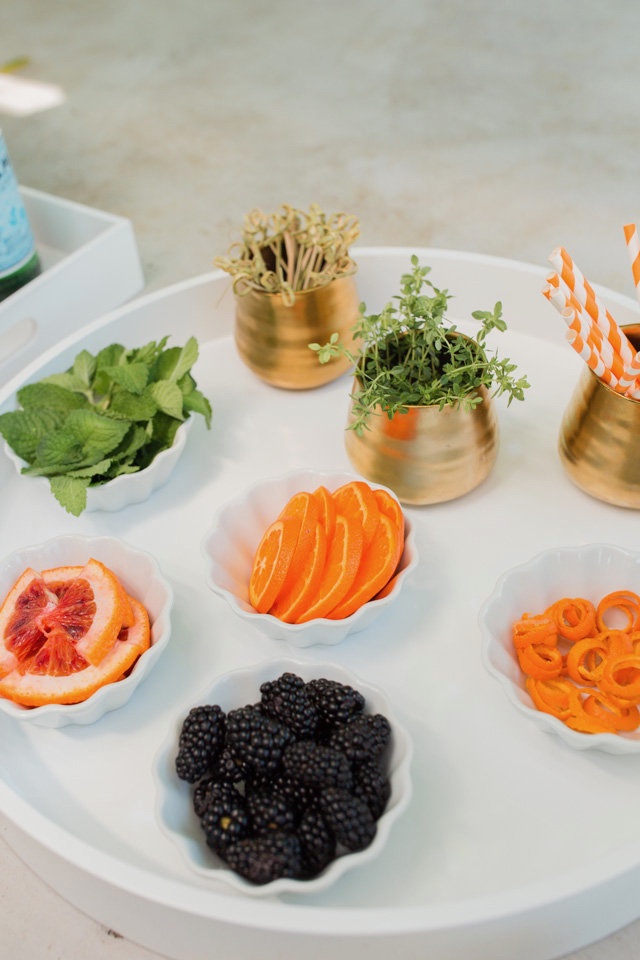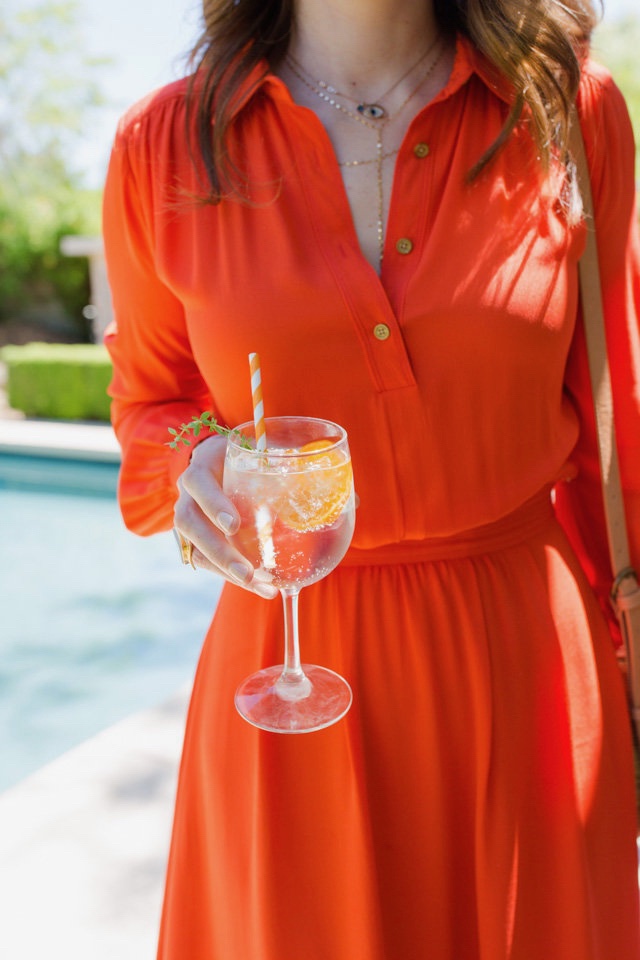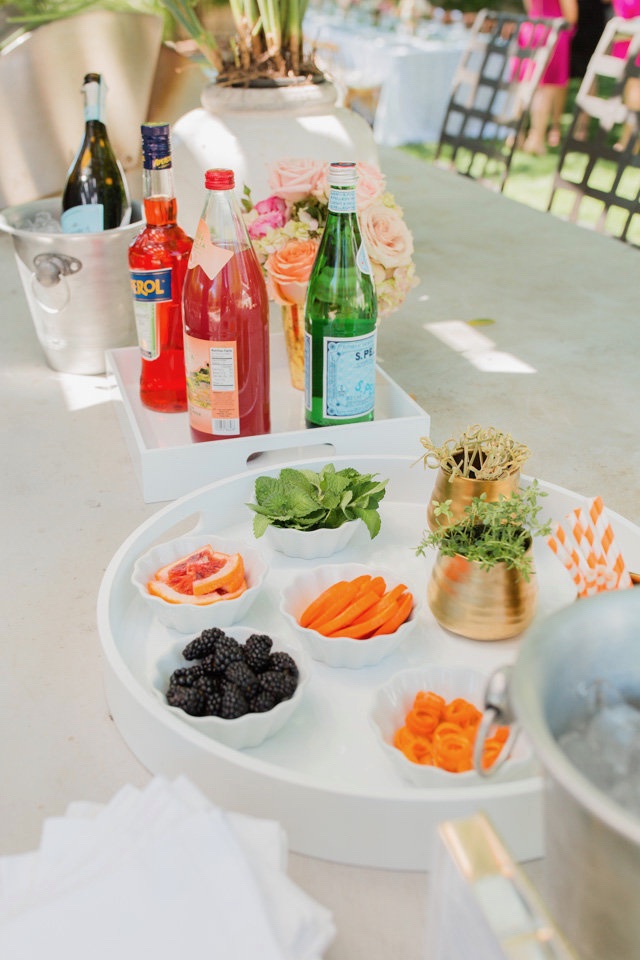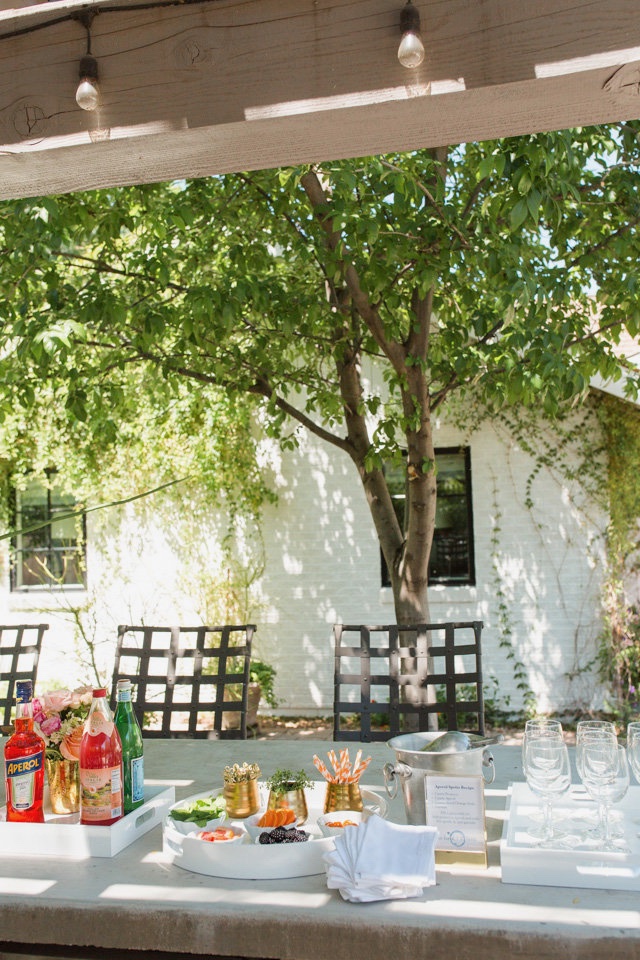 For another idea on creating a self serve bar, check out my post on The Prettiest Mimosa Bar with Frosted Berry Garnishes.
Cheers, and as the Italians say – Saluti!!