If you're anything like me, I love a fun party cocktail, especially one that gets me in the holiday spirit. So when Powell & Mahoney reached out and asked if I wanted to try to their craft cocktail mixers, I said yes! Their mixers make it super easy to create festive holiday cocktail recipes for any gathering – no mixologist needed! It's simple to assemble a self-serve bar with these delicious mixers because all you need to do is just add the alcohol and pretty garnishes. This is sure to a big hit with your guests so you can be the hostess with the mostest!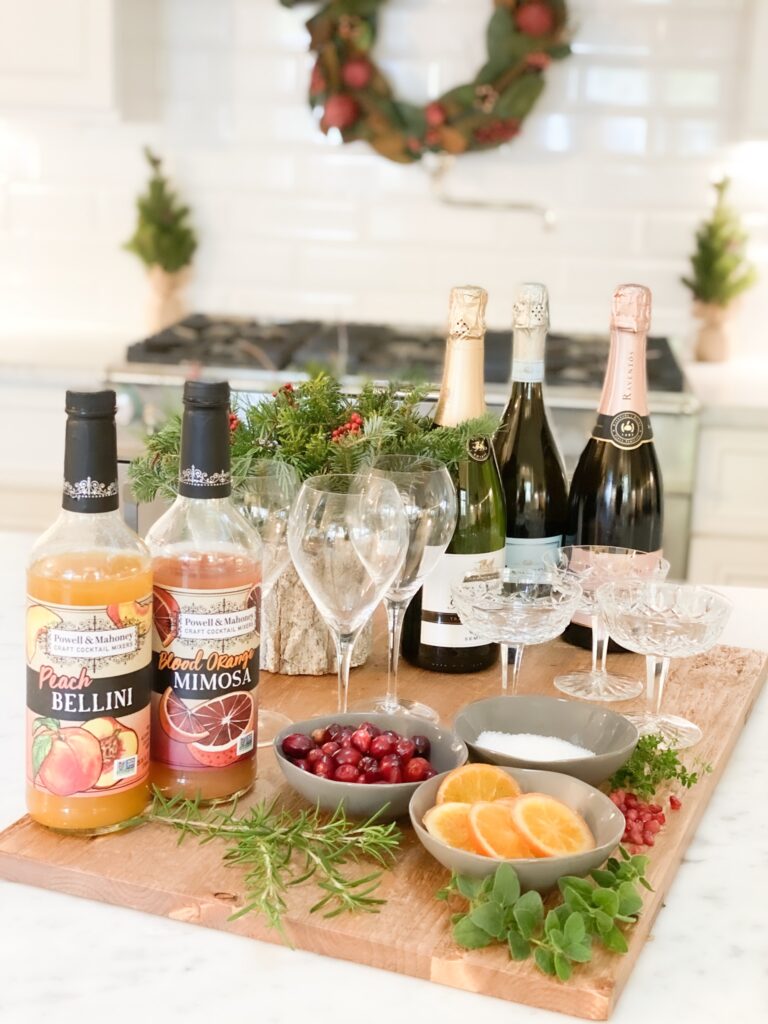 Powell & Mahoney has a huge variety of craft cocktail mixers to choose from, so there's always something for everyone on your guest list. No preservatives or artificial flavors in these – they use only the finest, hand-selected juices and pure cane sugar, all non-GMO verified and gluten free. Here's my take on some festive holiday cocktail recipes for your next party.
Cranberry Peach Bellini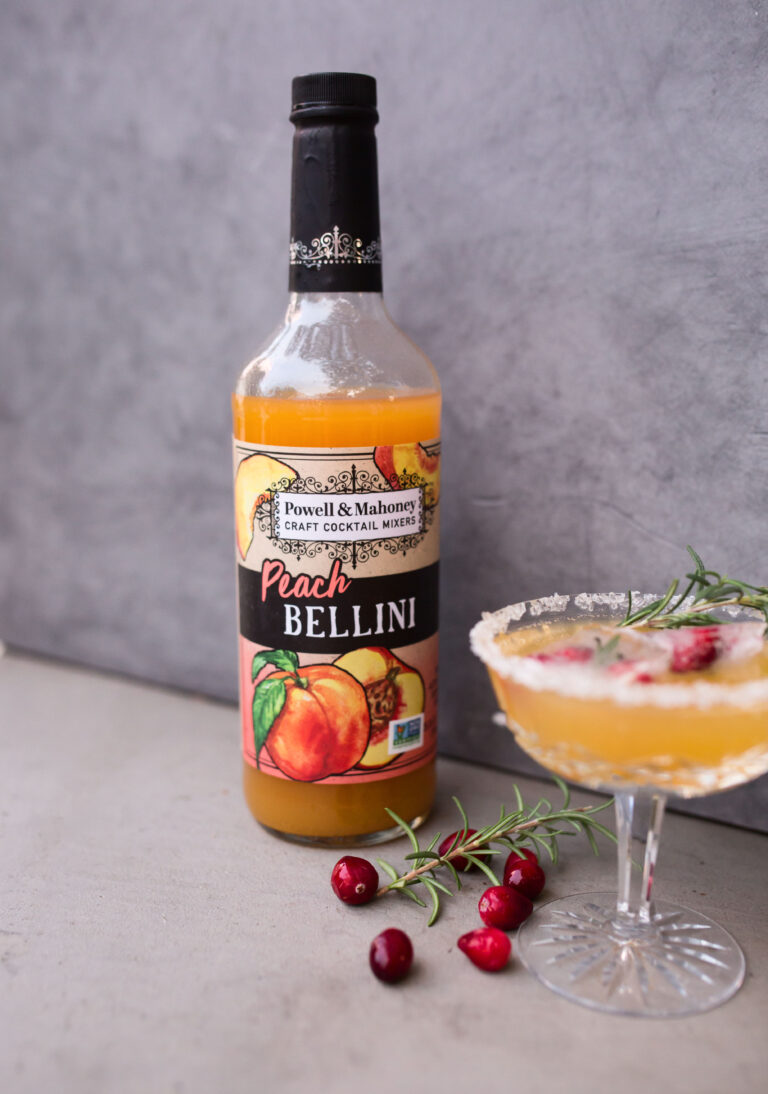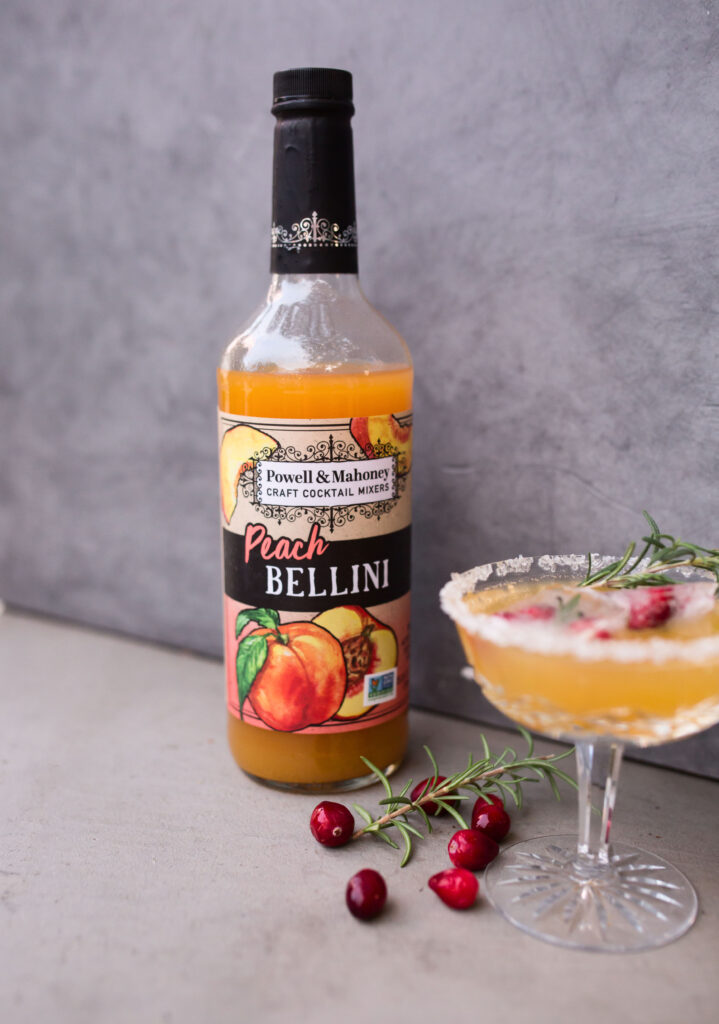 Recipe for Cranberry Peach Bellini:
1 oz Powell & Mahoney Peach Bellini Mixer
3 oz. Prosecco or cava
1 oz. cranberry juice
Rosemary and cranberry infused ice cubes
White sugar rim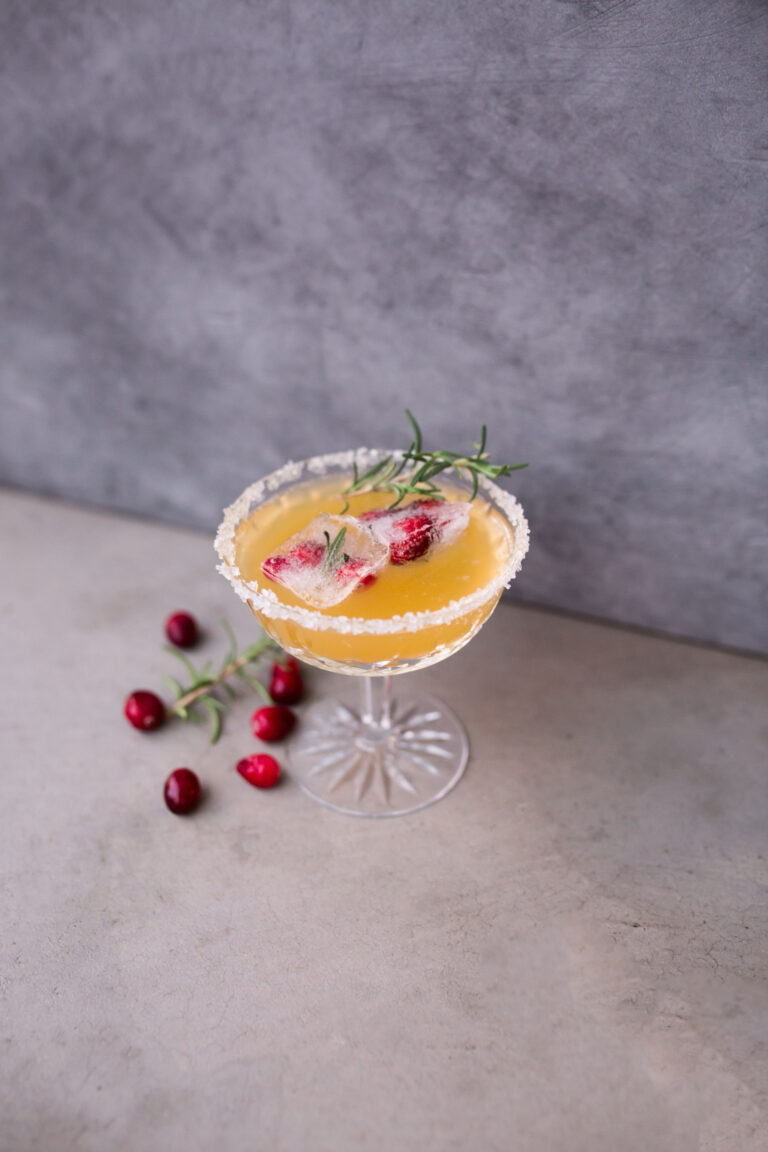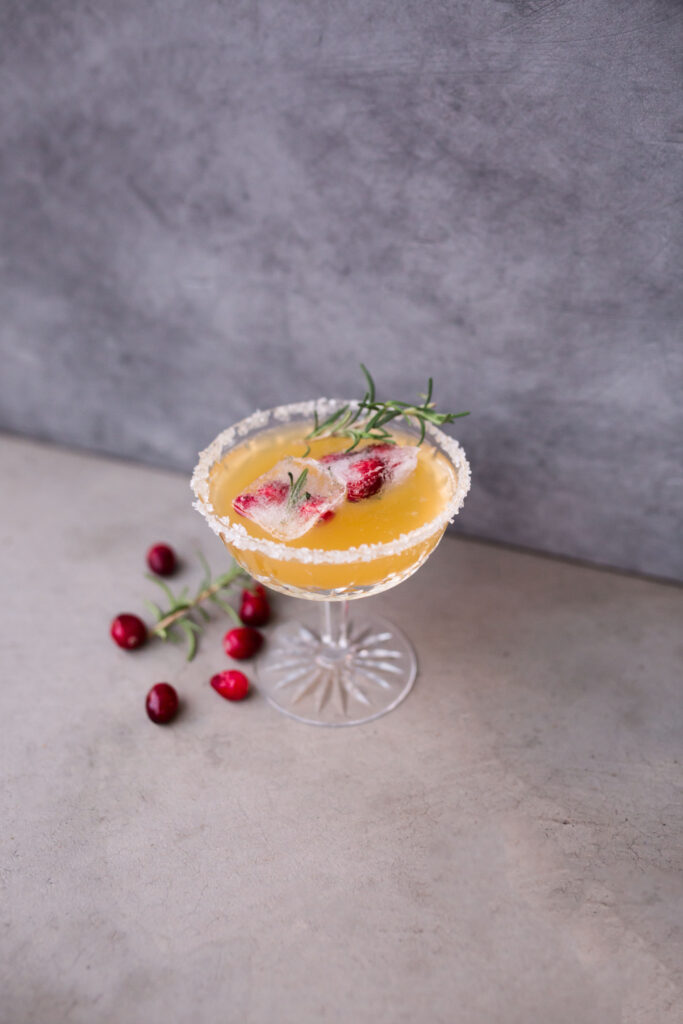 Sour Bee's Knees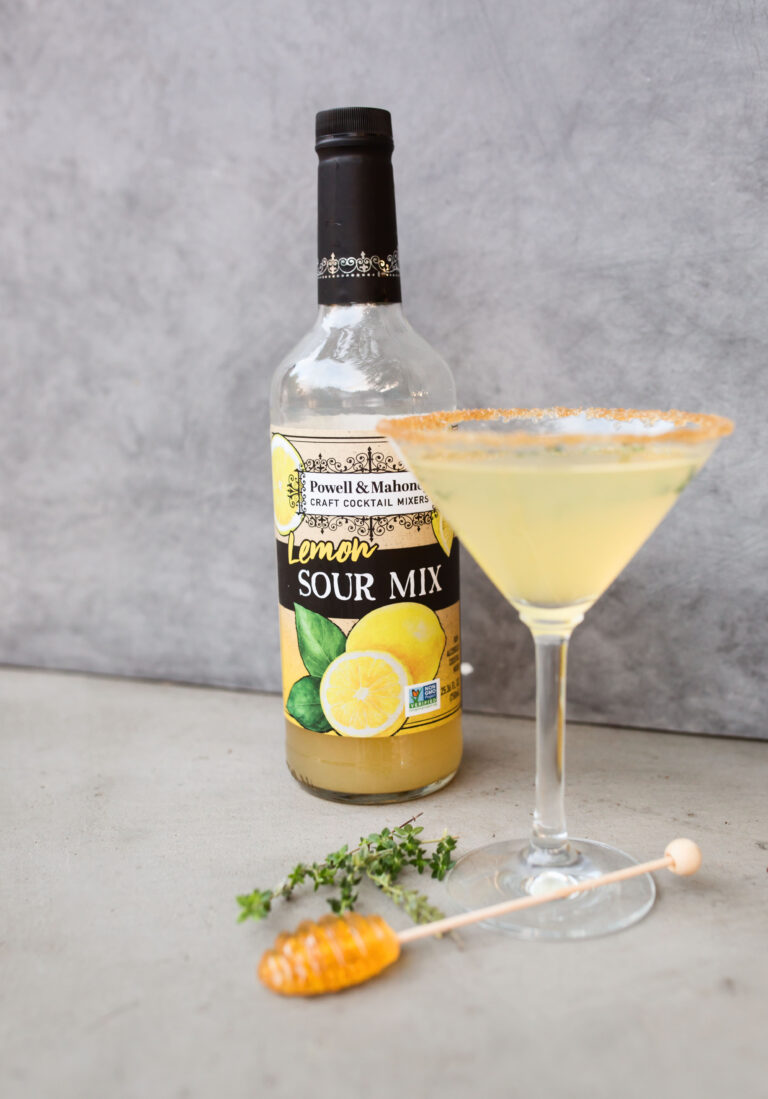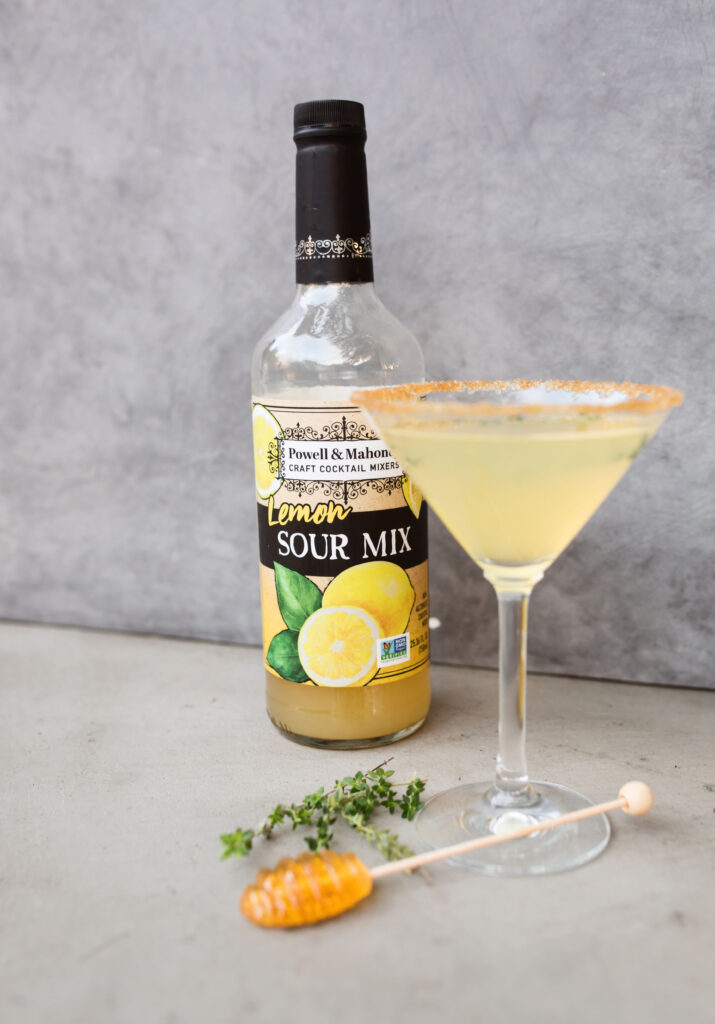 Recipe for Sour Bee's Knees:
1.5 oz Lemon Sour Mix
0.5 oz Honey syrup*
2 oz Vodka
1 tablespoon fresh orange juice
Dip glass rim in honey, then press into orange sugar
Thyme sprig
*Honey syrup: Heat 1/2 cup honey and 1/2 cup water in a small saucepan over medium heat. Stir until blended, then strain into a jar. Will keep for 1 month in refrigerator.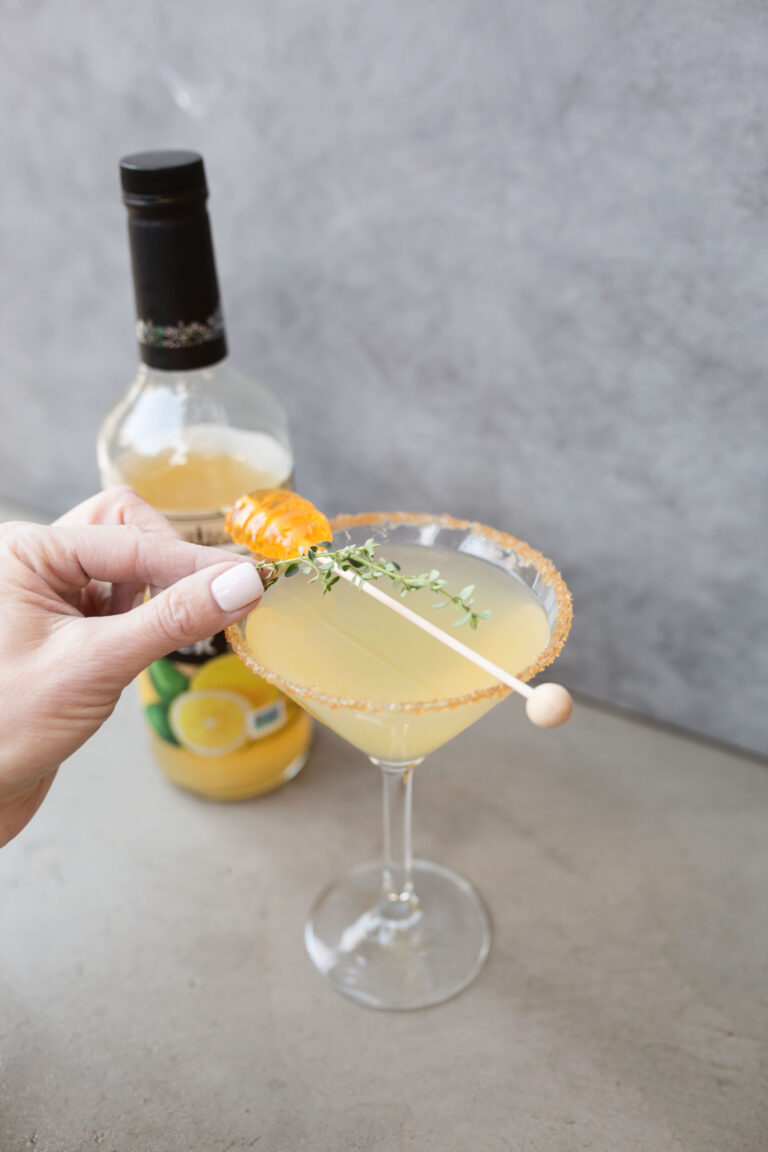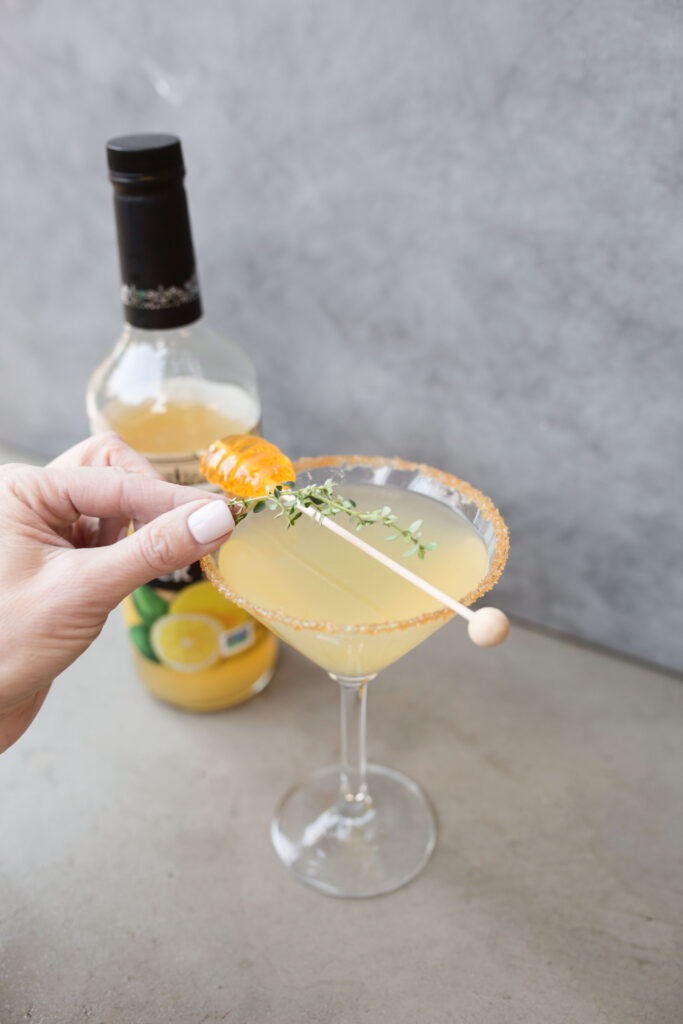 Blood Orange Pomegranate Mimosa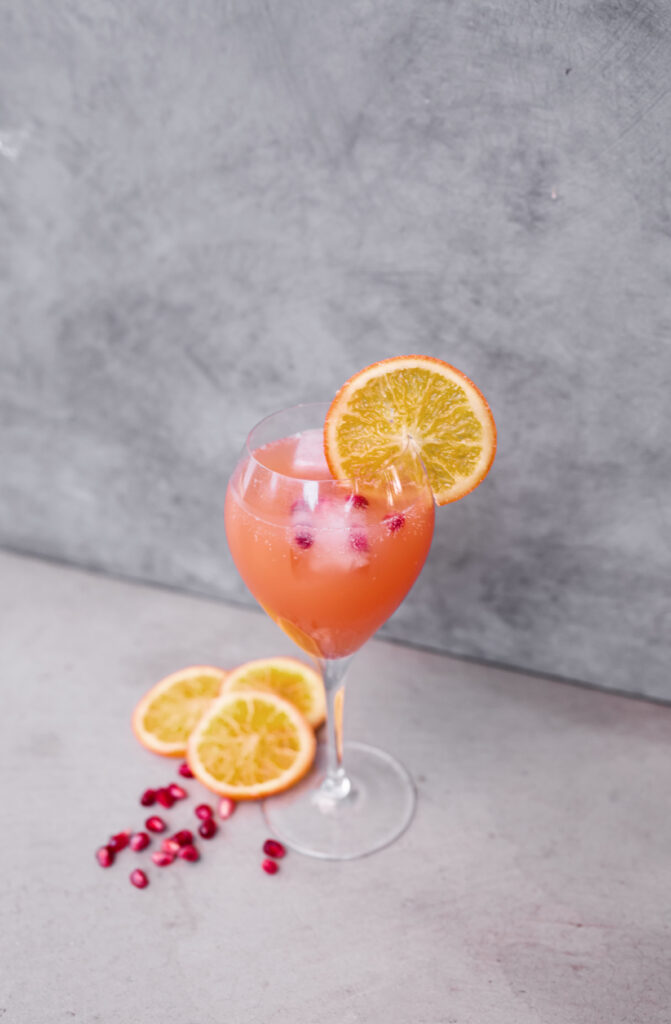 Recipe for Blood Orange Pomegranate Mimosa:
1 oz Powell & Mahoney Blood Orange Mimosa
1 oz Pomegranate juice
3 oz Champagne or sparkling wine
Garnish with sugared orange slices, pomegranate seeds or cocktail sugar cubes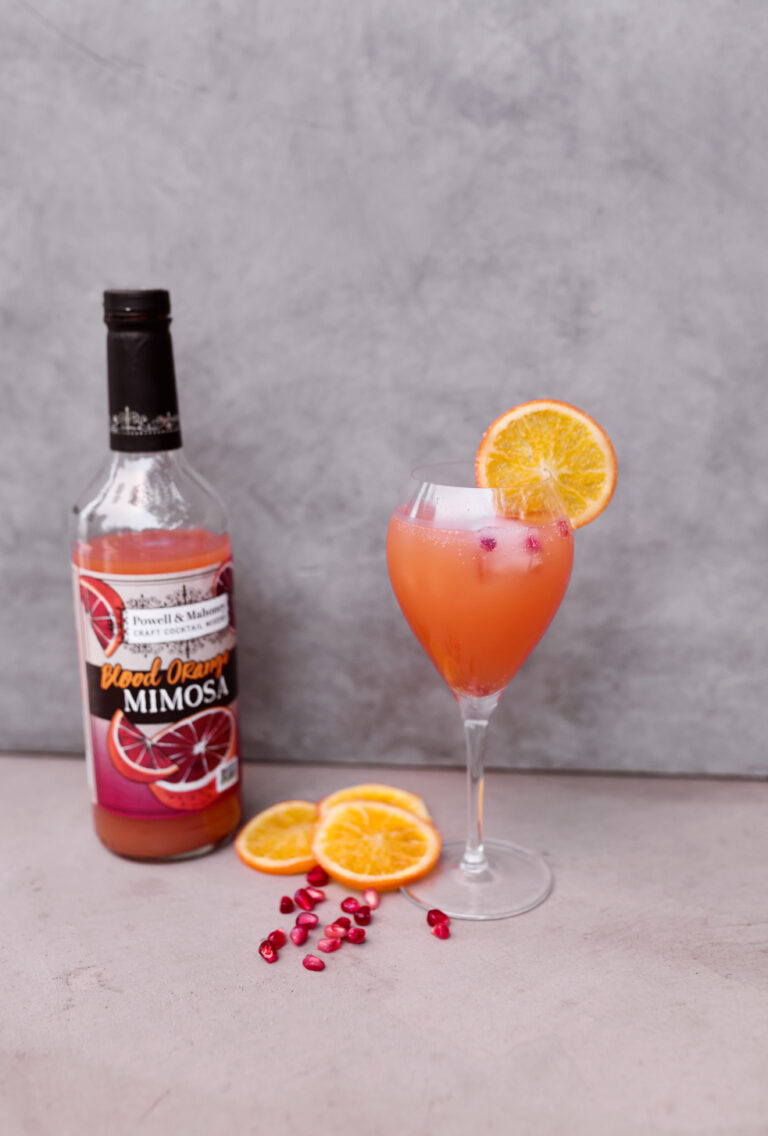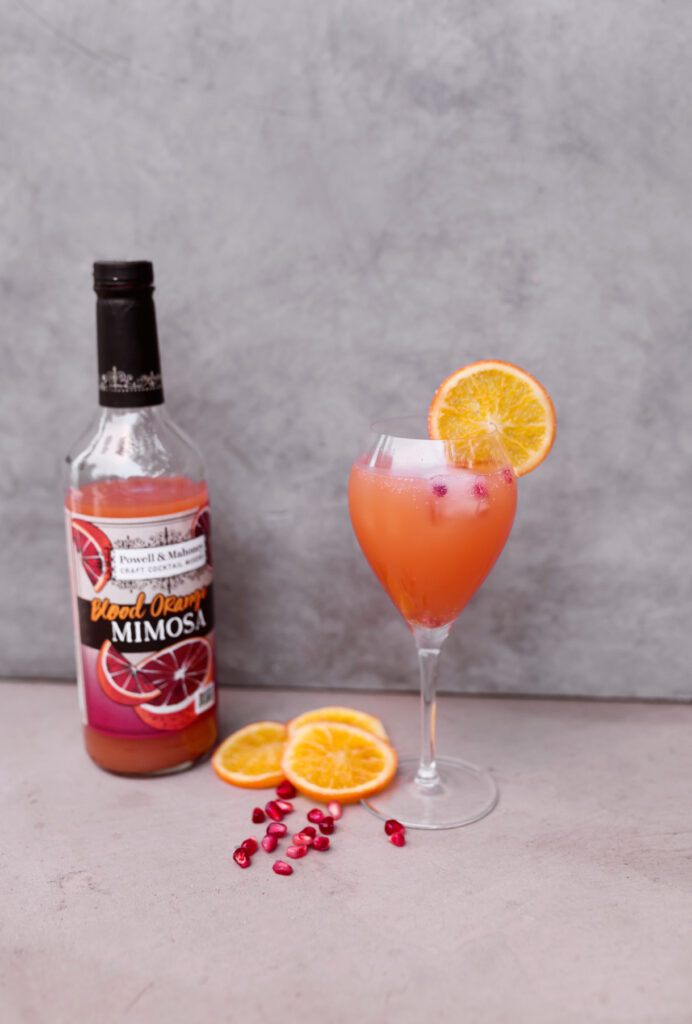 Setting up your Cocktail Bar
I've always been a huge fan of self-serve beverage stations, and this rings true, especially during the holidays, where you want to mingle with guests instead of preparing cocktails all night. Your guests will be able to mix their own drinks (as strong or weak as they'd like!) and add as many festive garnishes as they want. Here's a good guide for what to include:
Craft Cocktail Mixers
Alcohol of choice
Glasses – use different shapes for each cocktail!
Cocktail rim sugar
Fruit garnishes like fresh cranberries, pomegranate seeds and dried orange slices
Herbal festive garnishes like rosemary sprigs, thyme and mint
Infused ice cubes – a fun touch if you can make them the night before. Be sure to use distilled water for a crystal clear cube.
A menu card with instructions for your holiday cocktail recipes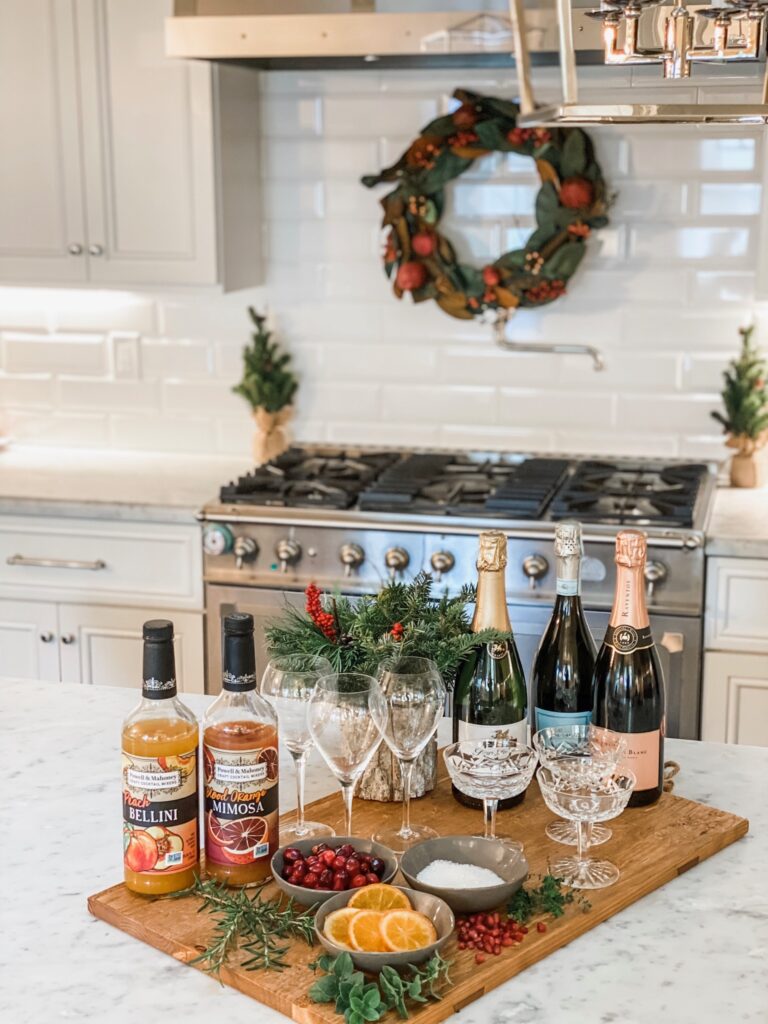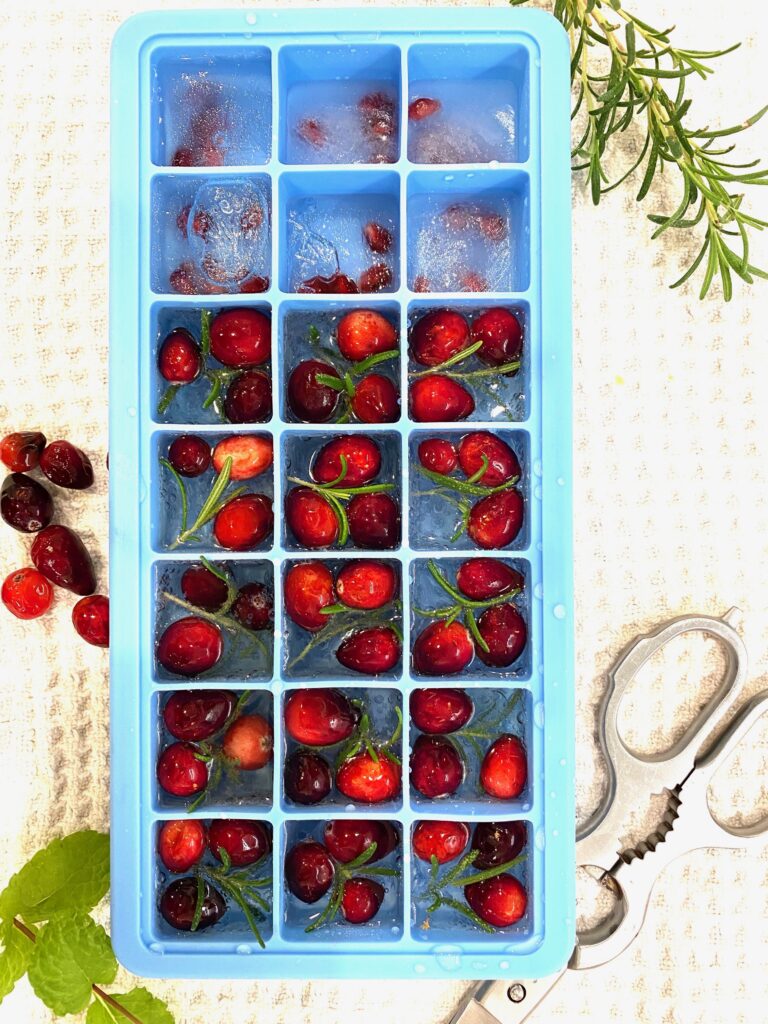 Happy Cocktailing!
To see how I've set up other self-serve beverage stations, check out these posts:
Get Party-Ready: Tips from an Organization Pro
A Backyard Luncheon for Arizona Lifestyle Bloggers
This post created in collaboration with Powell & Mahoney Craft Cocktail Mixers.