You know that time of year in between summer and fall, when you're tired of summer decor, but not quite ready to put out your leaves and pumpkins? It can be a bit challenging to get into the spirit of a new season especially if you live in a hot climate, like I do, and and the thermometer is still registering temperatures in the triple digits. Decorating in-between seasons can be done with a just few changes, using items that are versatile enough for both neighboring seasons. Here's how I used the a fun color scheme for a green and orange table in between summer and fall.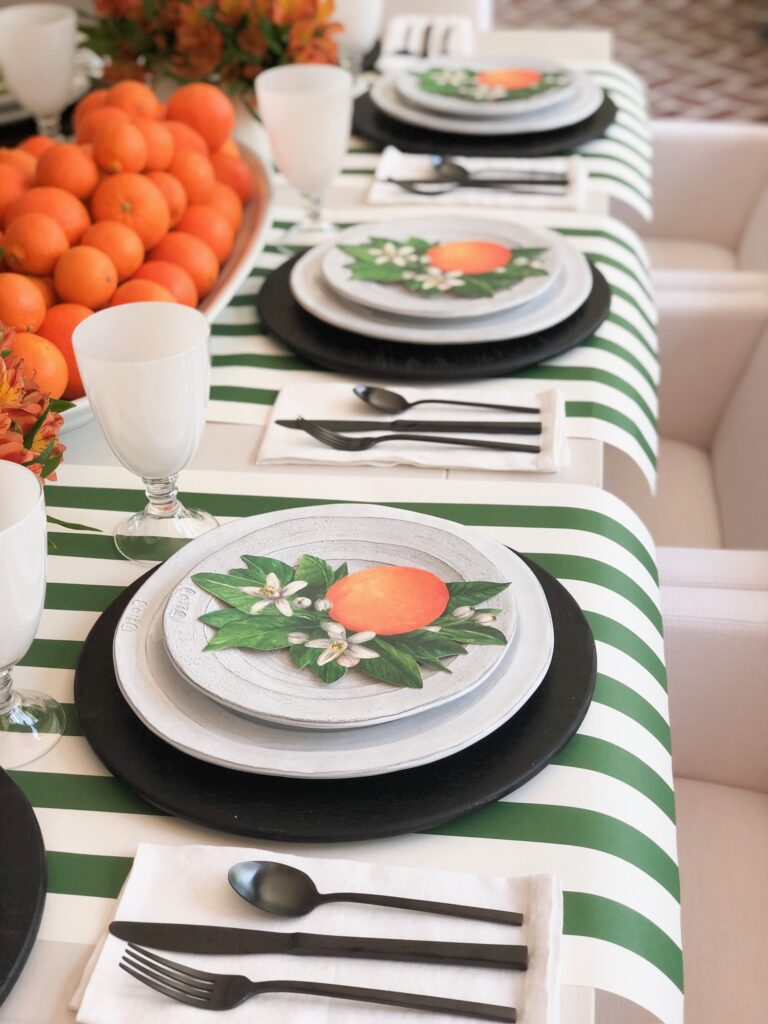 Shop the paper products in this green and orange paper collection: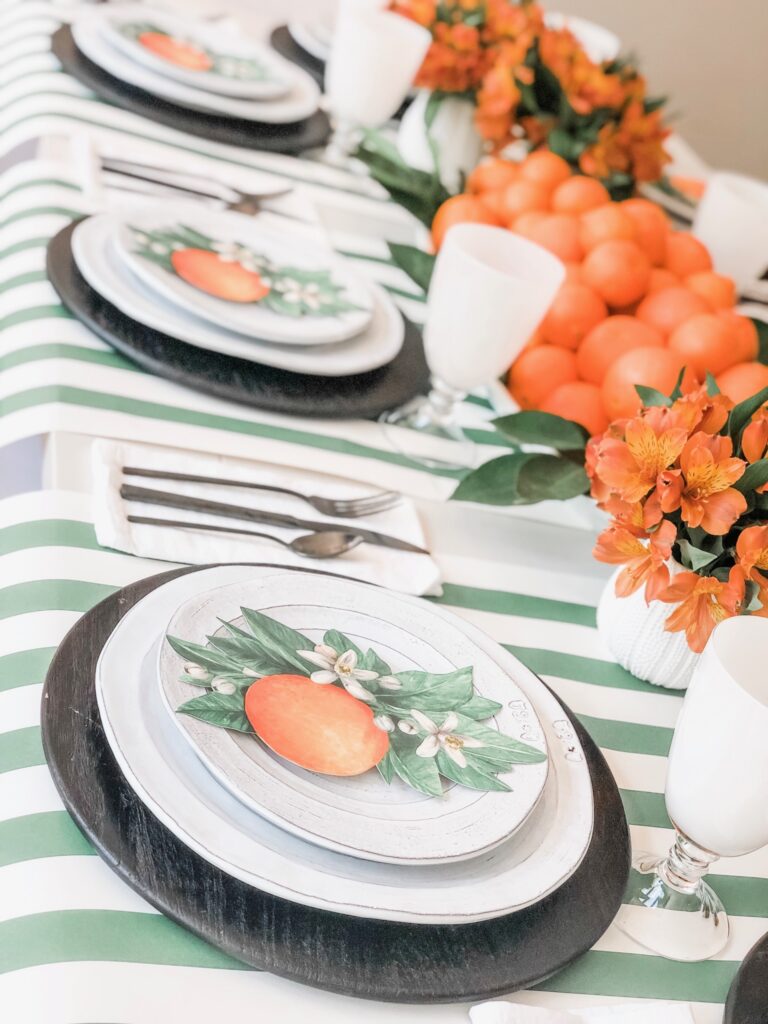 Shop the plates and chargers here: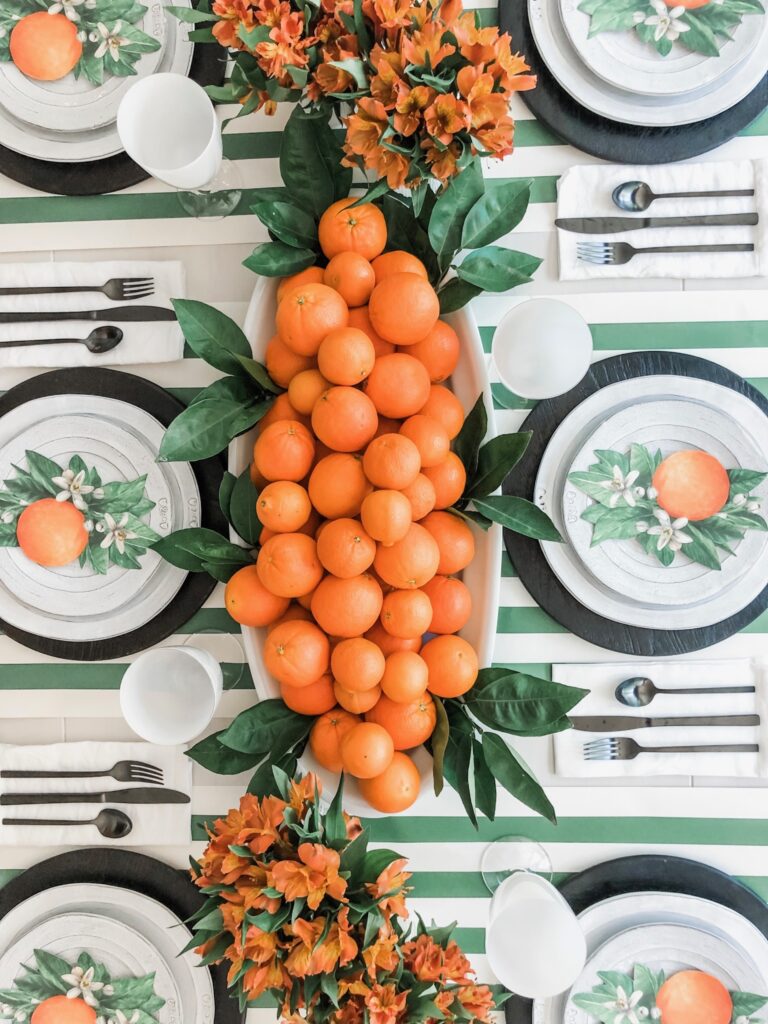 Shop similar platters here: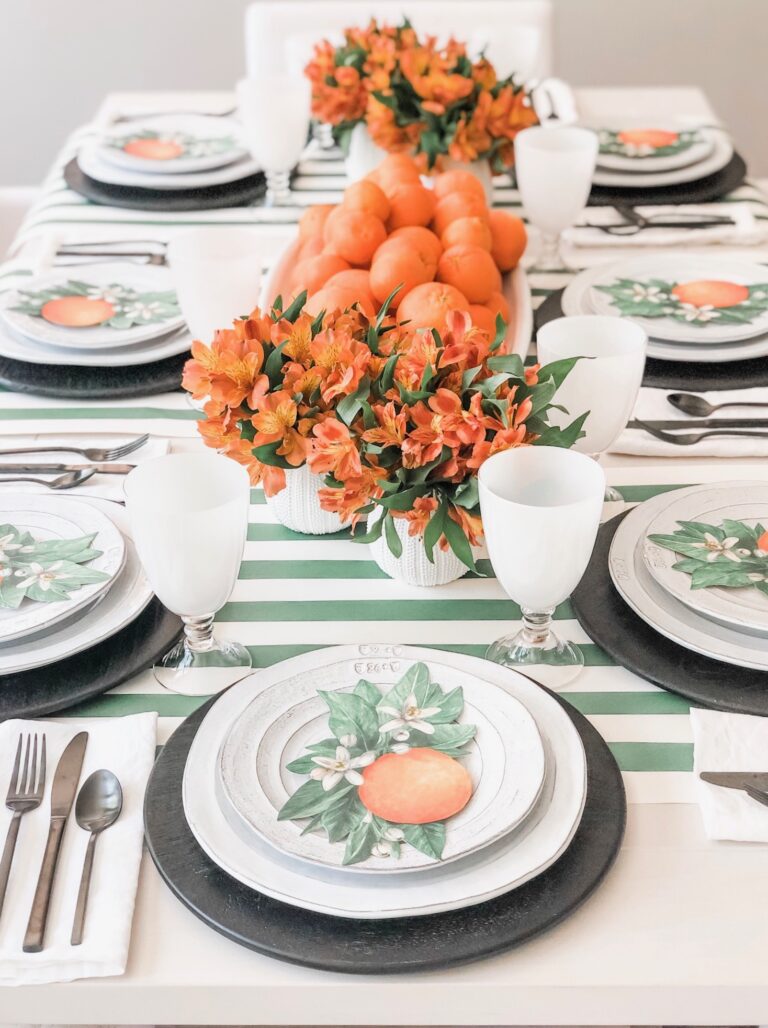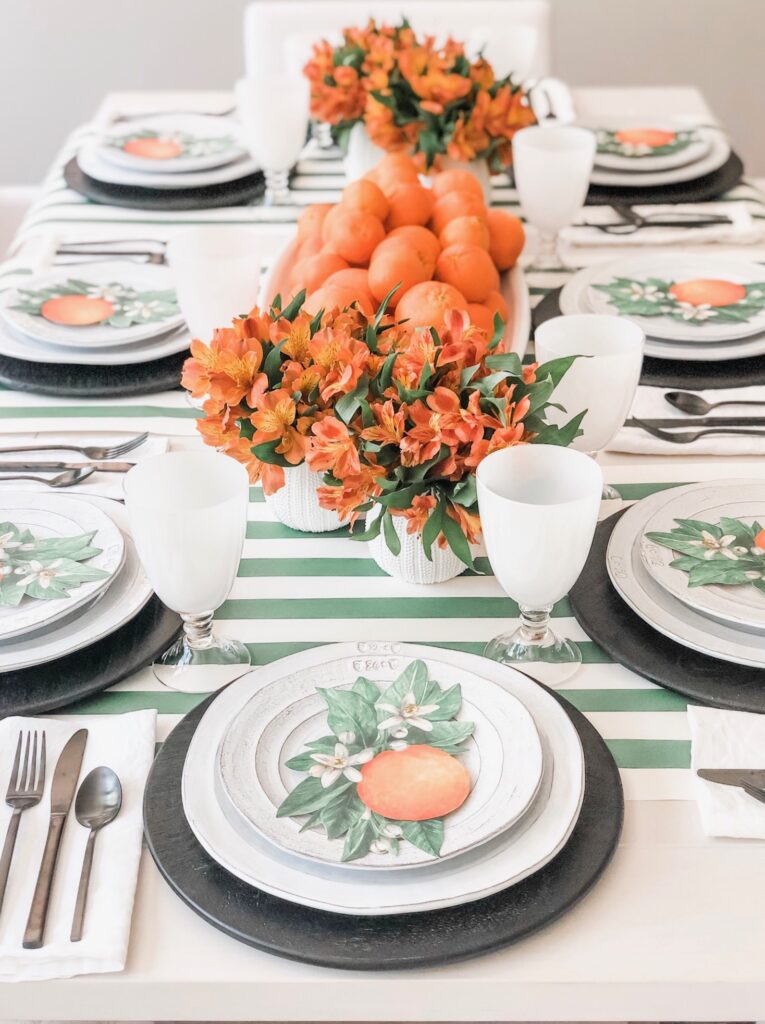 Shop the white goblets here: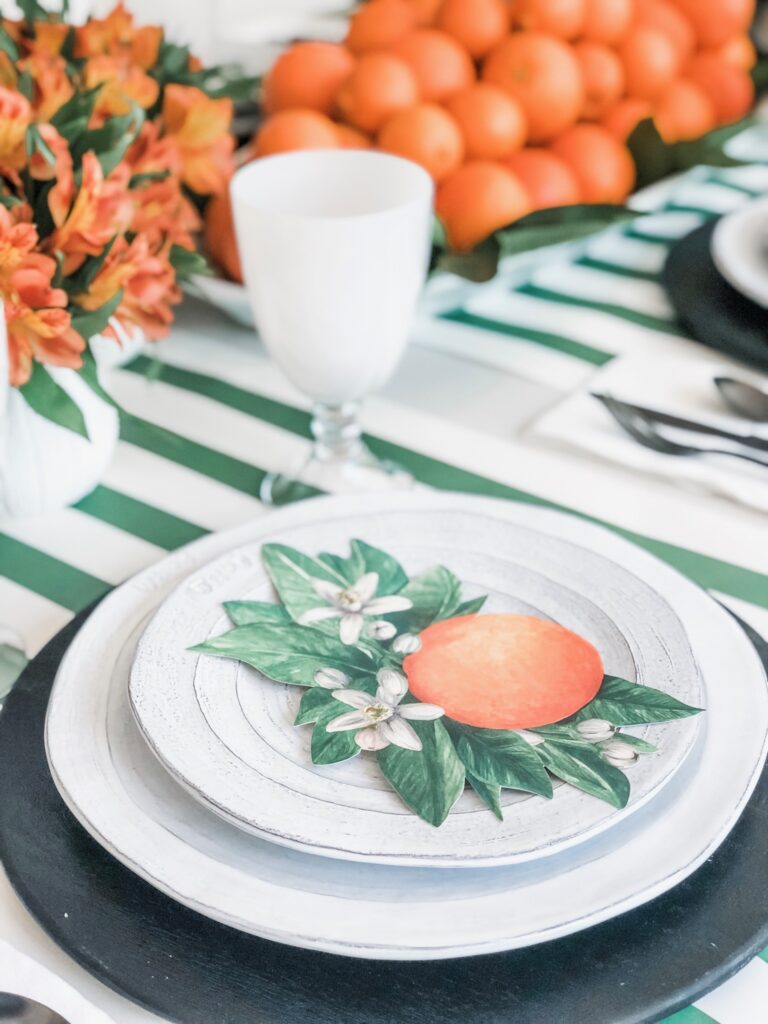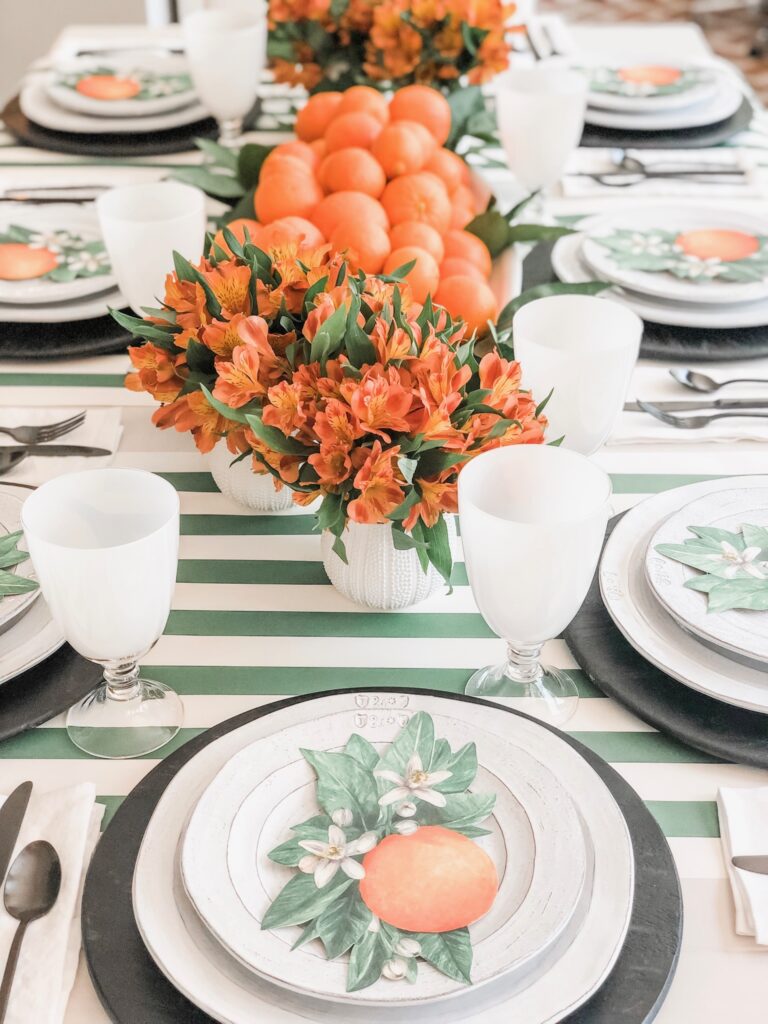 I hoped you enjoyed my take on how to create a fall transitional table, using items you already have, mixed in with a few pieces that you use throughout the summer and fall season.
For another idea on fall tables capes, check out these posts:
How to Use Fall Produce for Table Decor