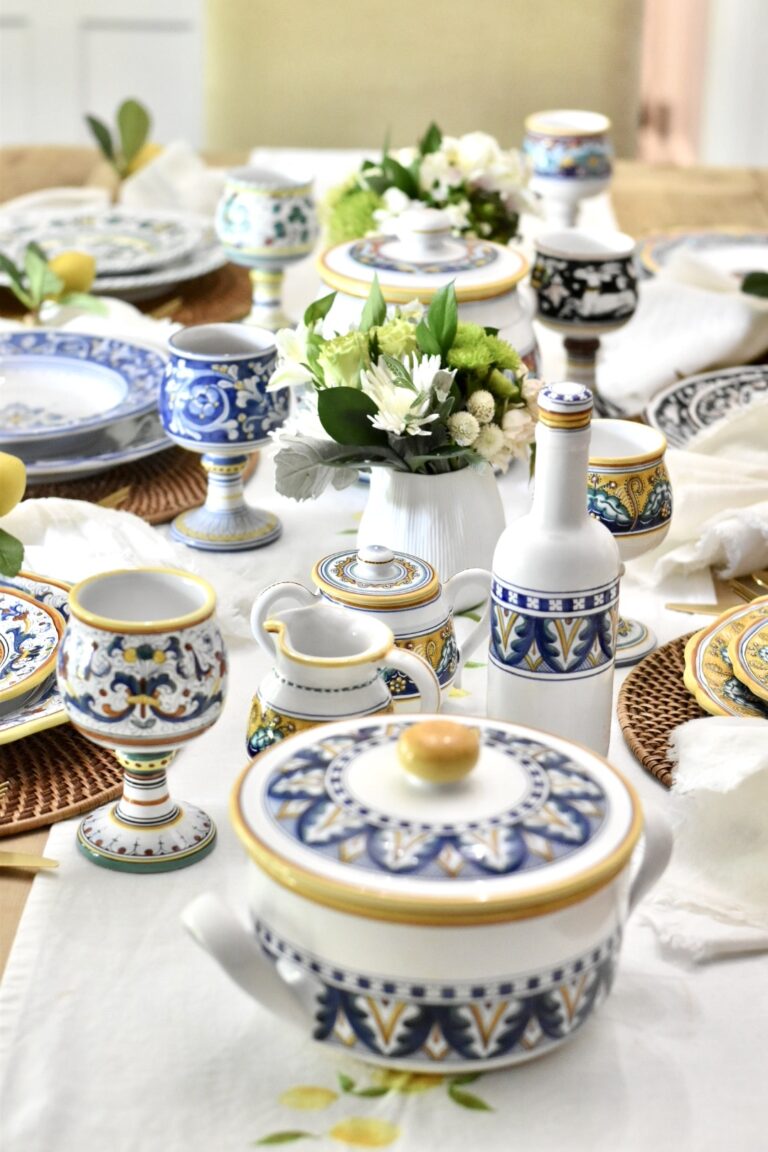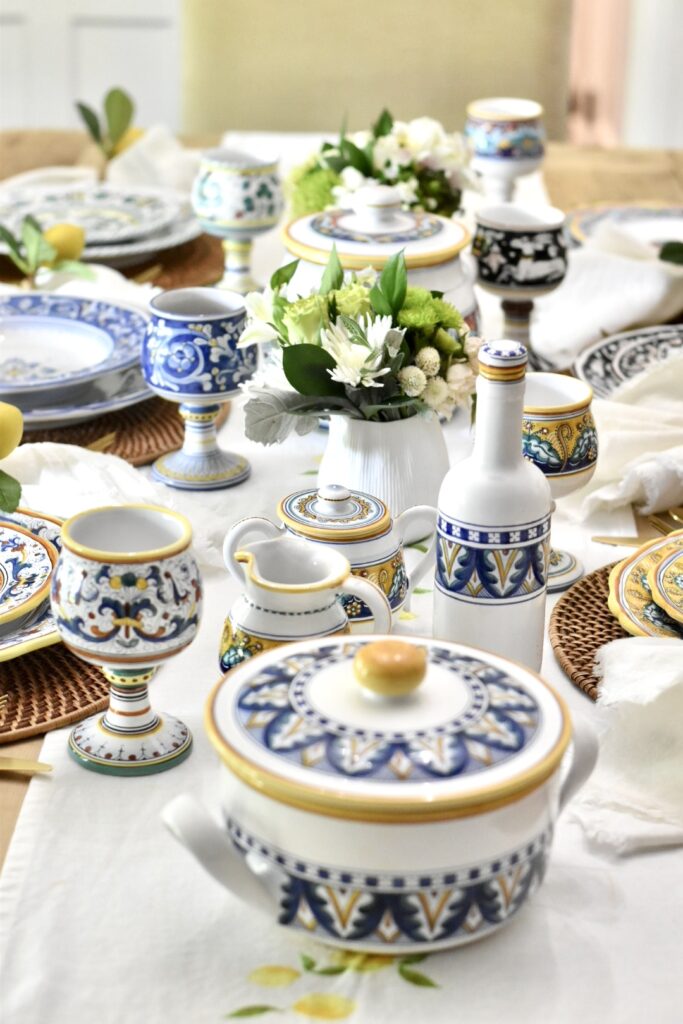 I knew I was meant to entertain when I began collecting dishes in high school. This particular set of hand-painted pottery on this Italian table started as one plate over 30 years ago and had been growing slowly ever since. I absolutely love how this looks on my dining table – not one pattern is alike. There's a fun story behind my authentic dinnerware collection – read on: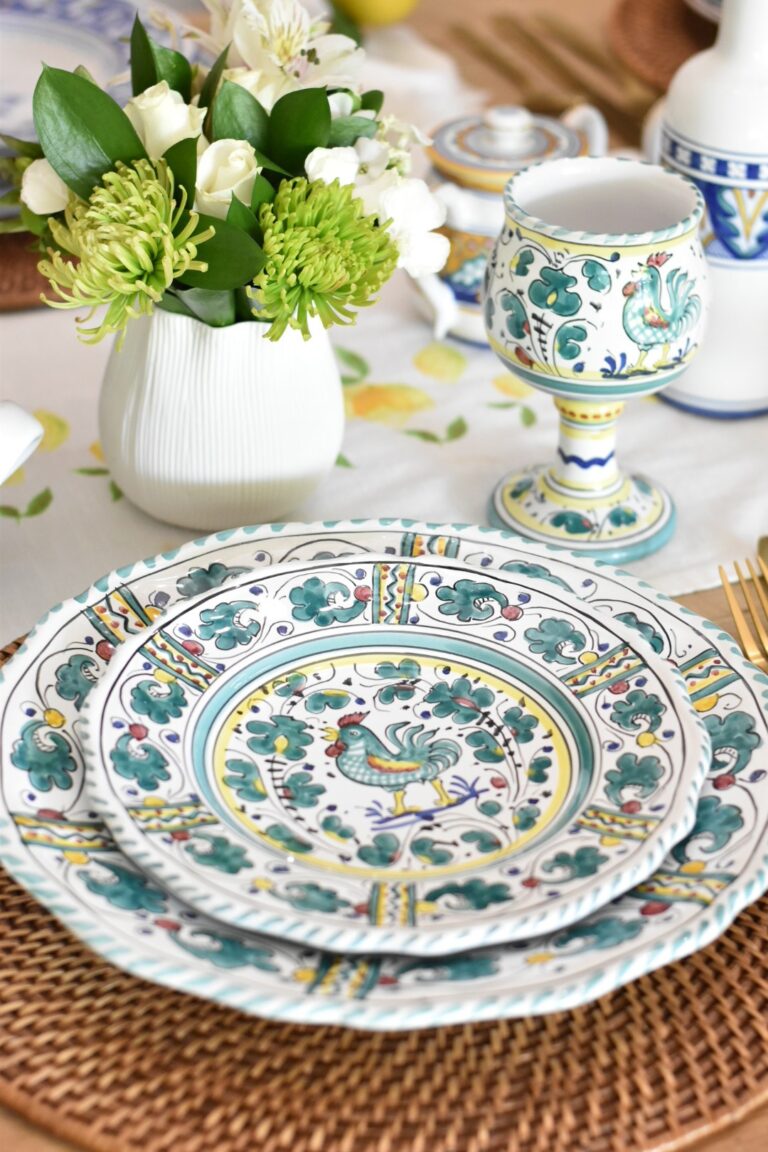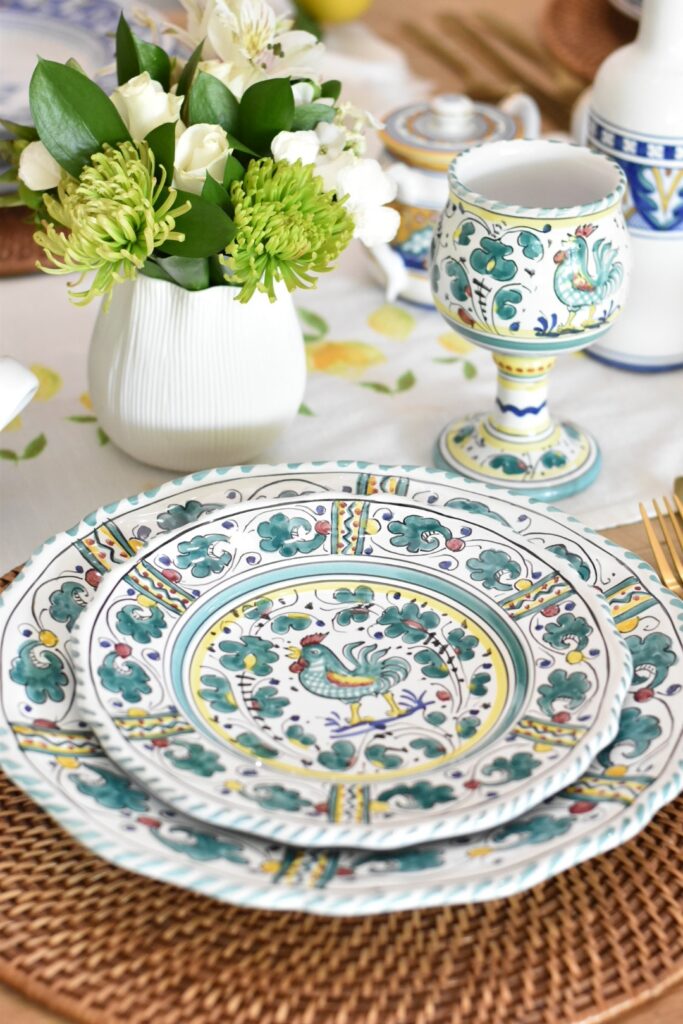 It all started when we took a family trip to San Francisco back when I was in high school. We were on a walking tour of North Beach, the Italian district of the city, and we spotted the most amazing Italian pottery and ceramics store. There were dishes everywhere – on the walls, hanging from the ceilings, piled up high on cabinets, stacked on shelves. I was immediately drawn inside. After just seconds, I was completely taken back by the patterns and artistry of the ceramics in this store – handmade by artisan potters from the Deruta region of Italy. Plate by plate, bowl by bowl, goblet by goblet, my older sister and I would add pieces to our arsenal. We would ask for these as gifts for birthdays, Christmas, graduations – any celebration we could. I'm still building my collection, but I have enough for an authentic Italian table of 8.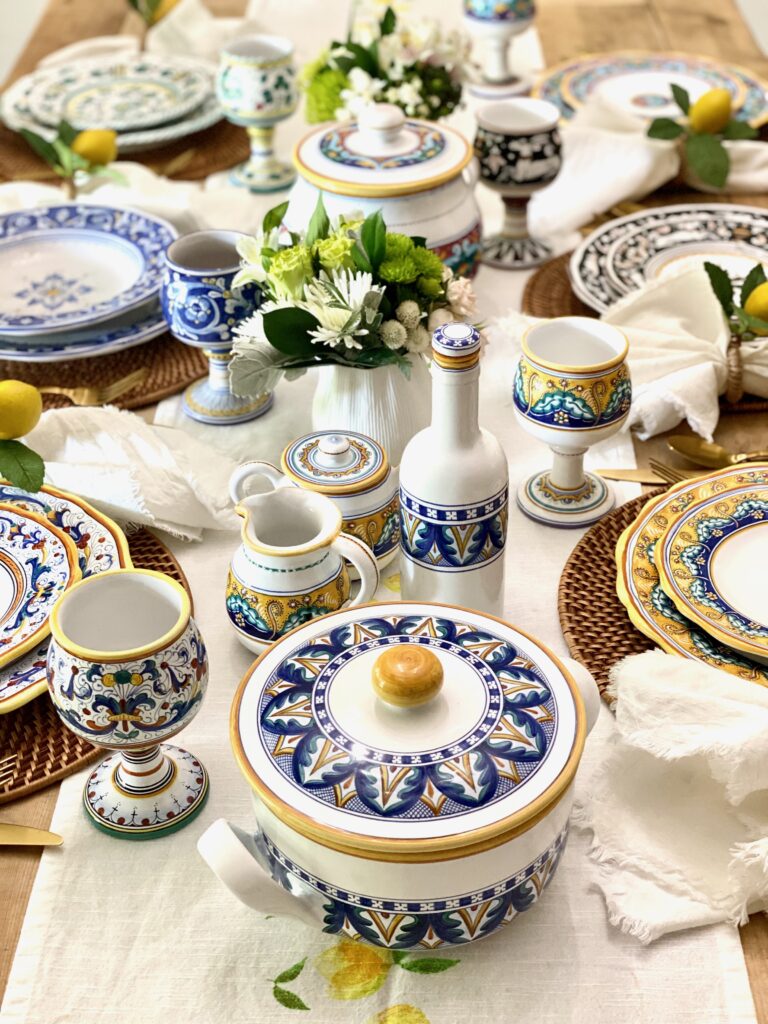 Instead of choosing one pattern, I elected to purchase a different pattern for each place setting. Because the pottery is all the same size, I'm able to mix and match dinner plates, salad plates, bowls, and goblets for an electic, yet harmonious look.
Shop similar Italian table dinnerware here: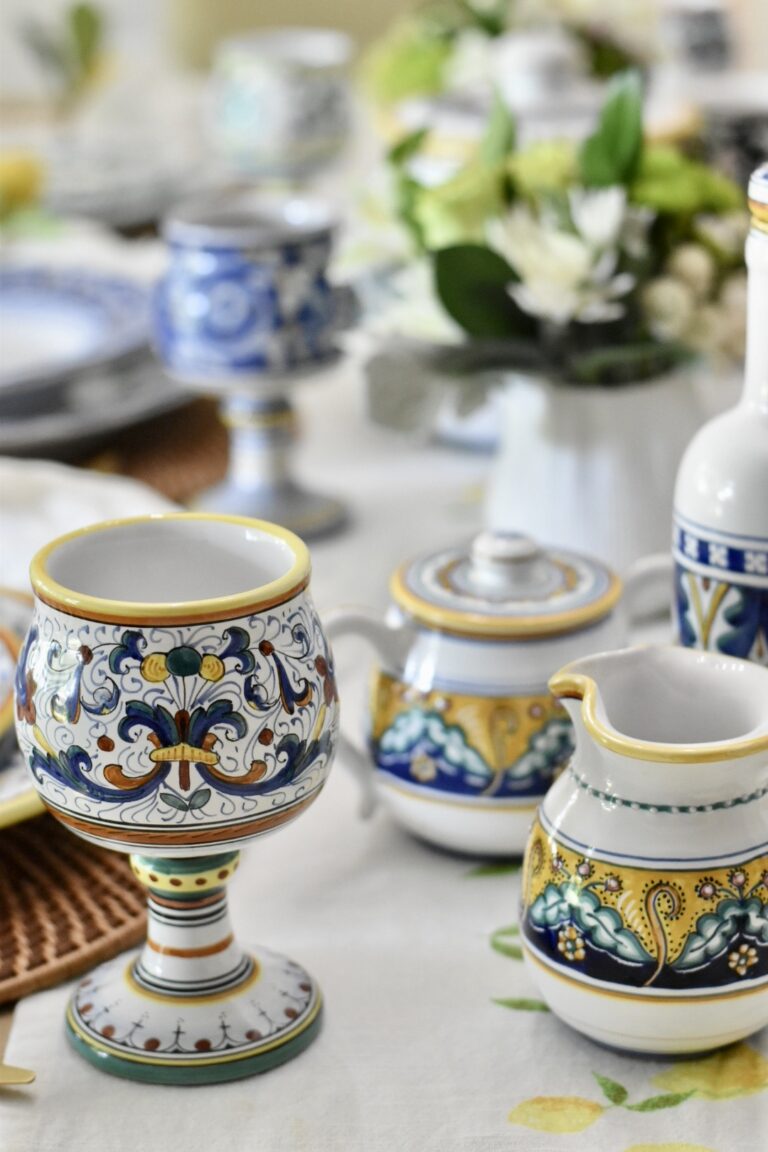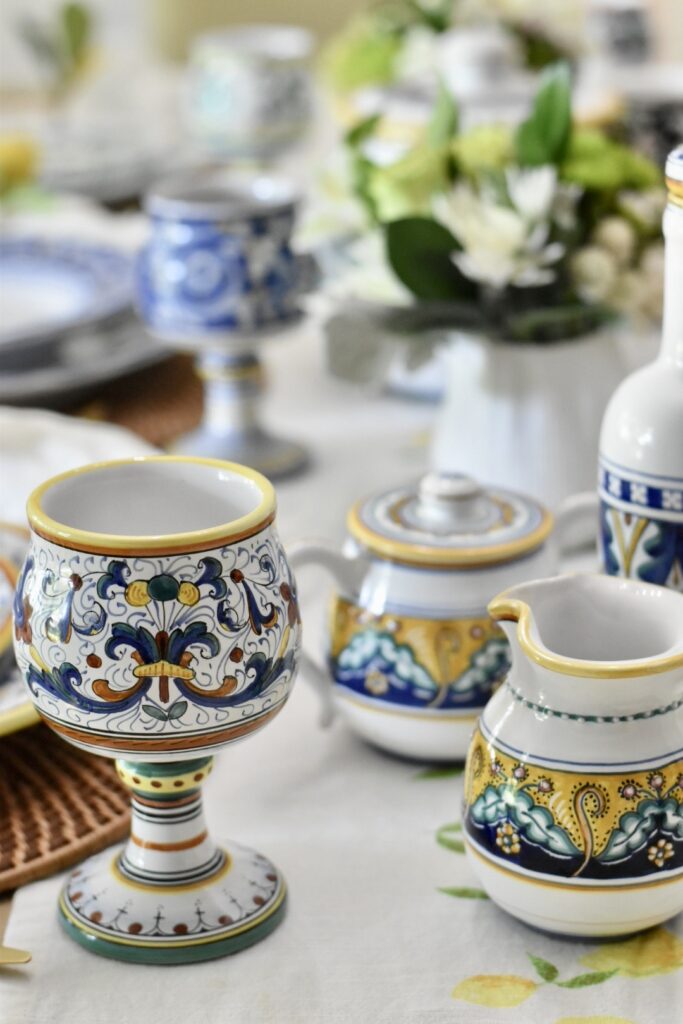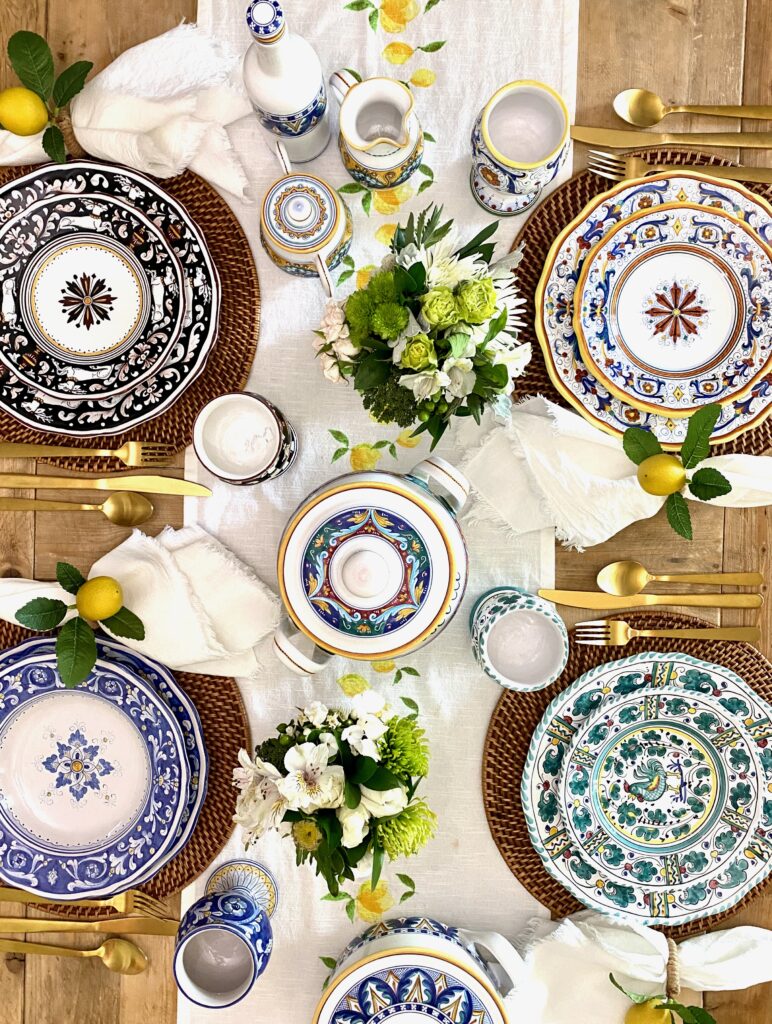 Shop the table linens, chargers and other decor here: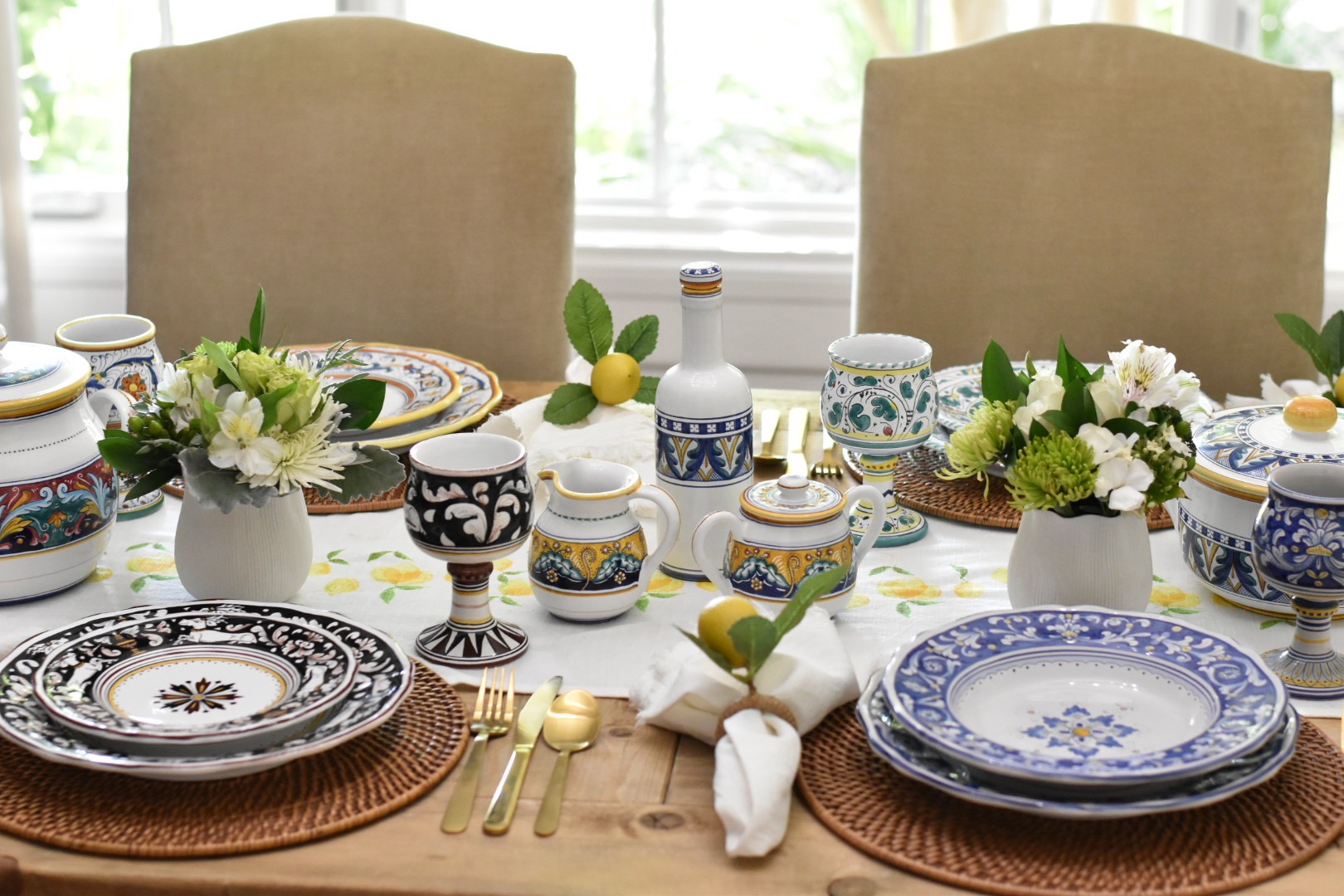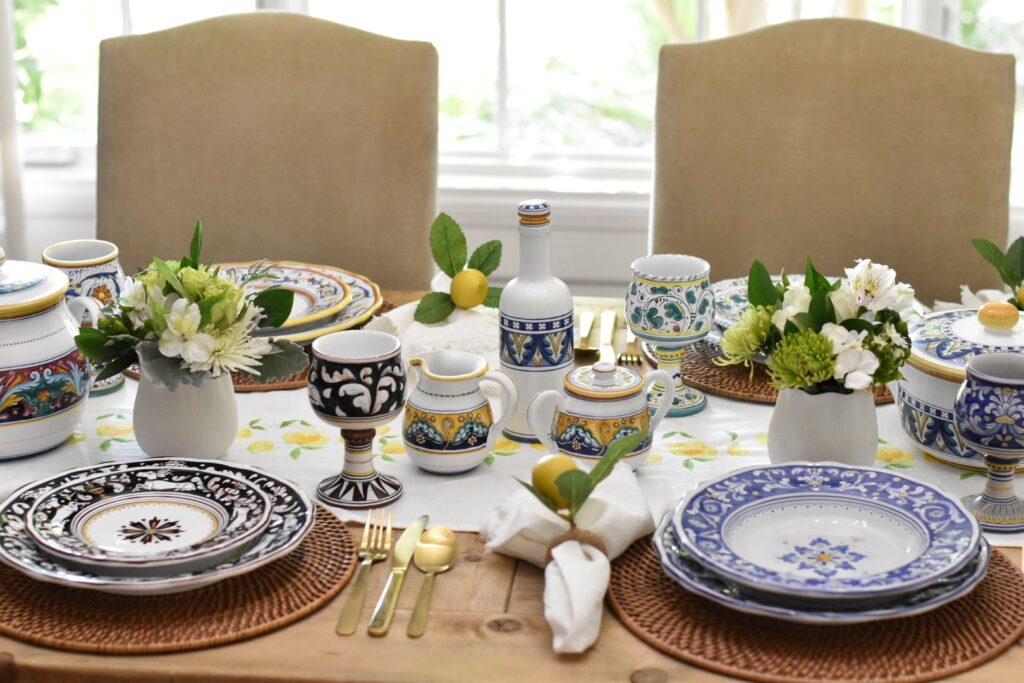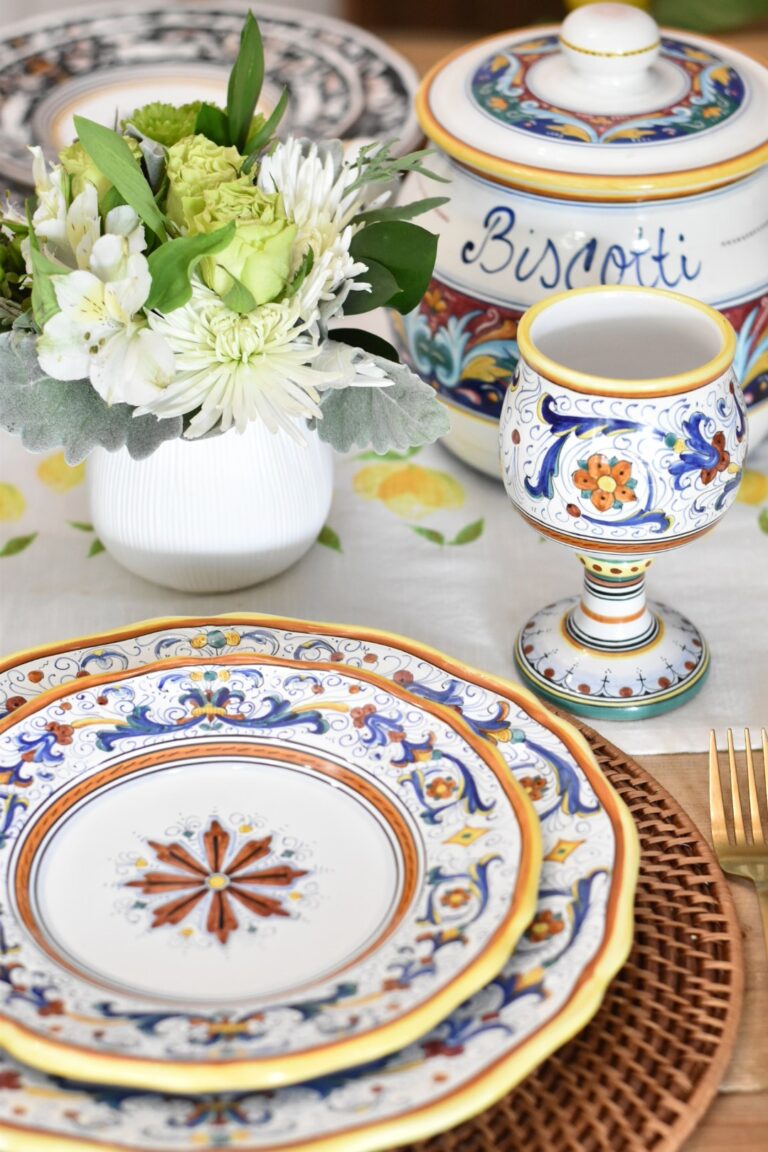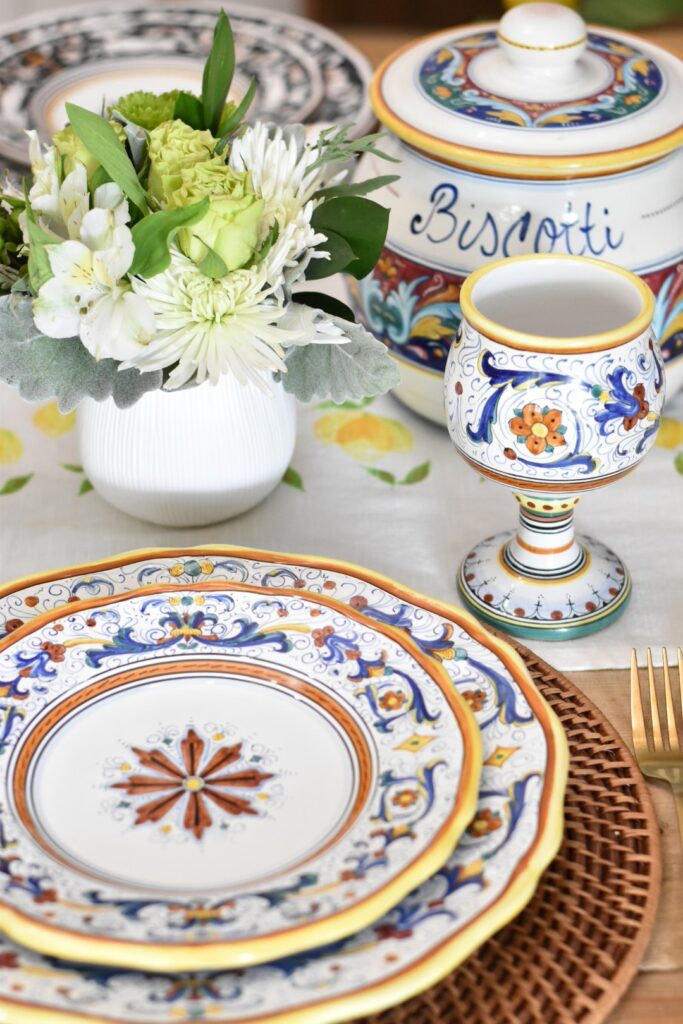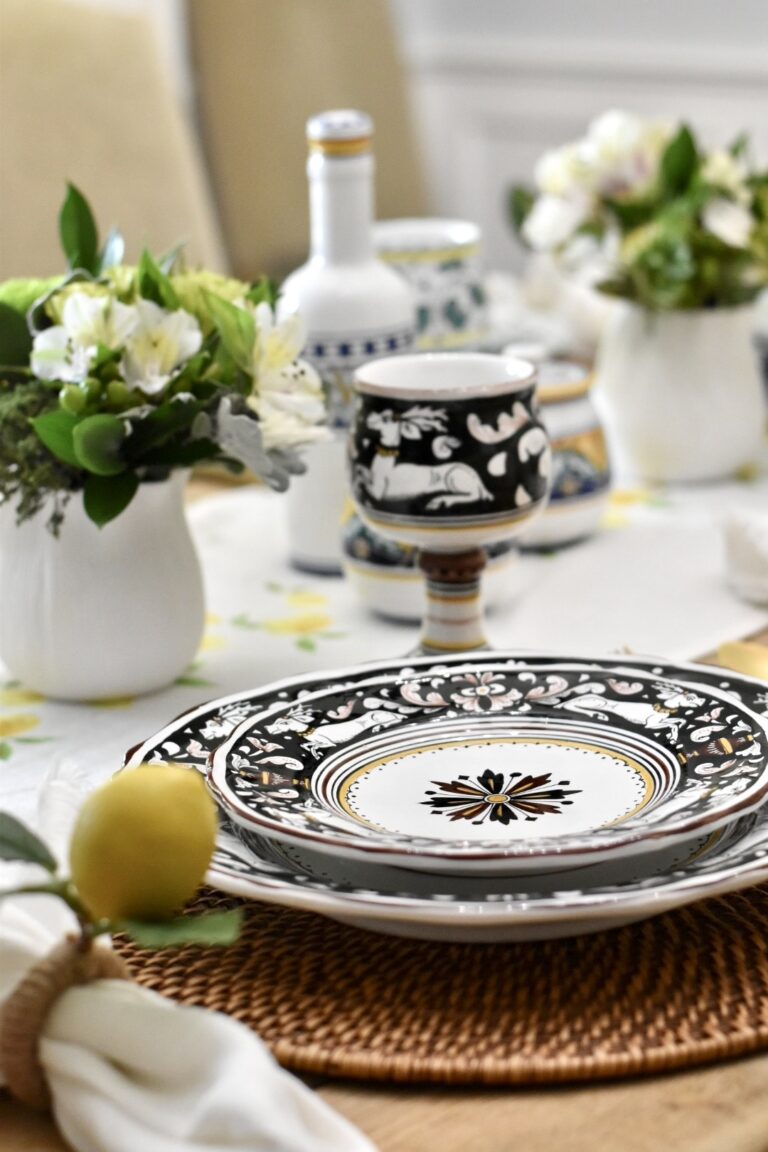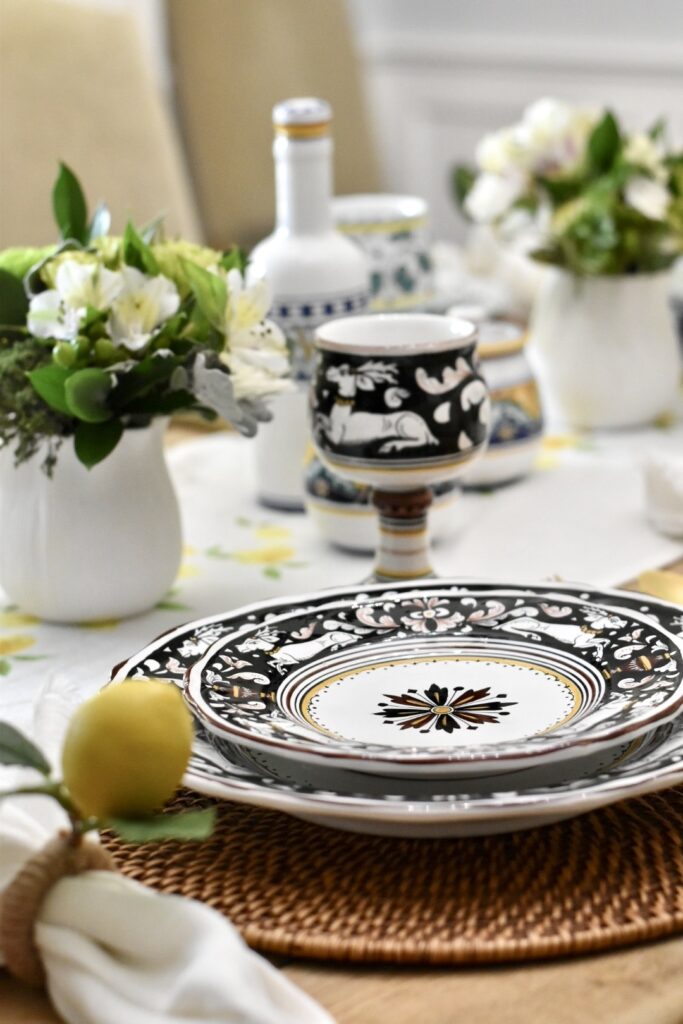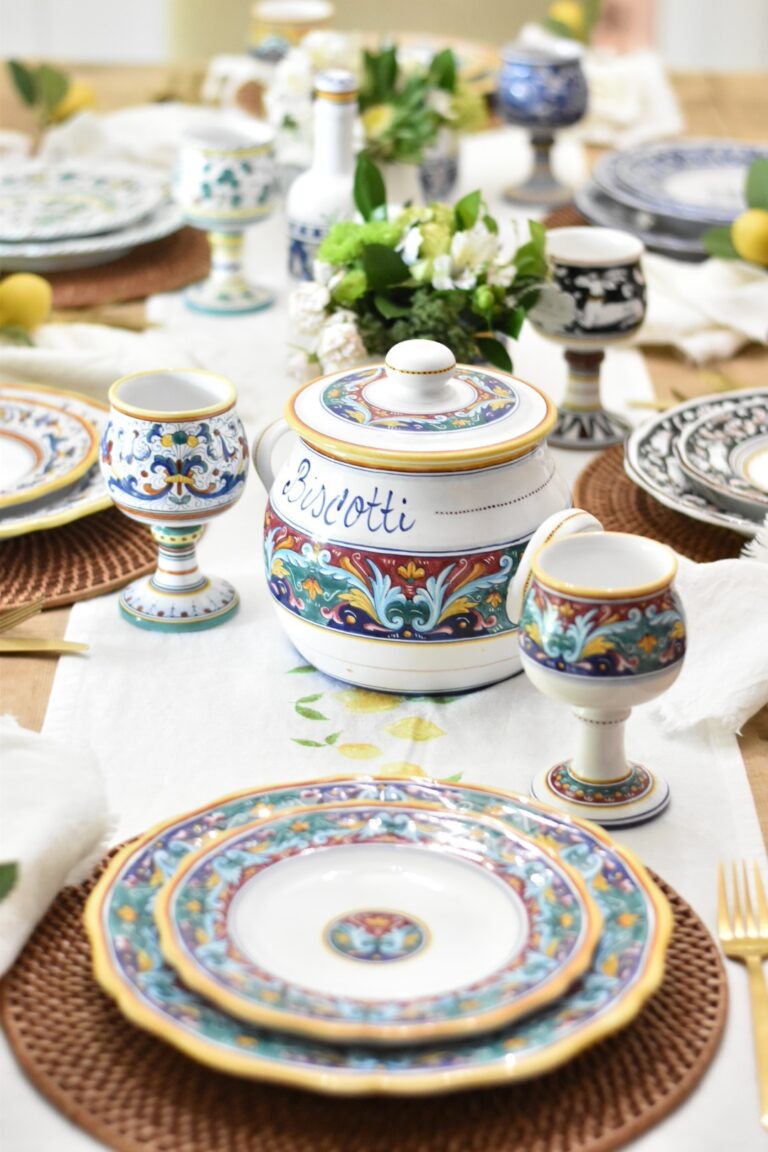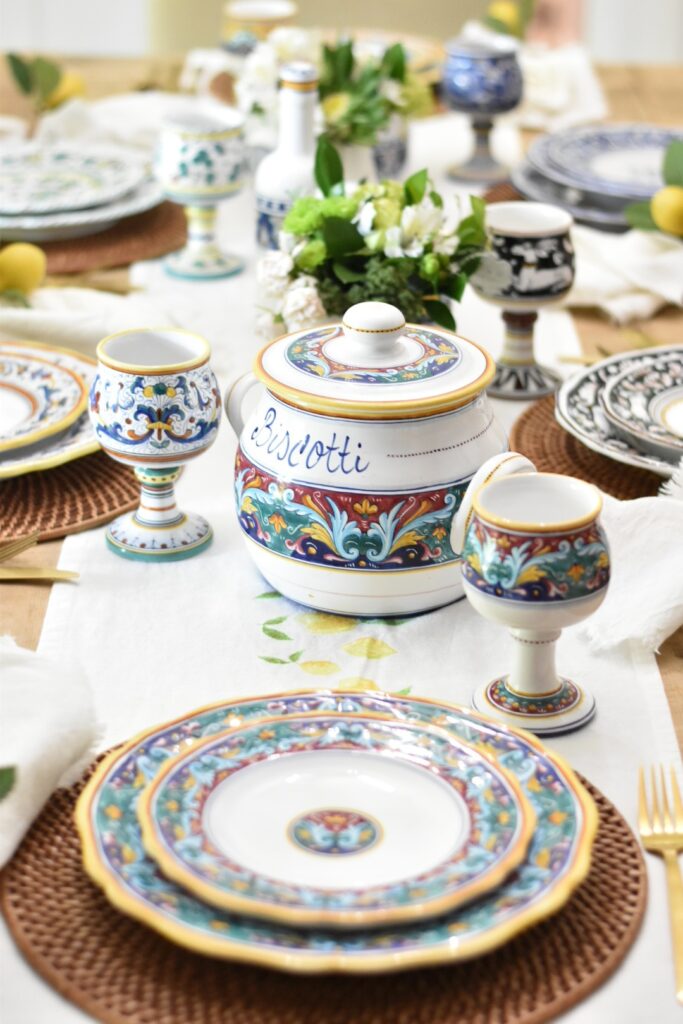 I have not been back to the store in a long time, but I remember it so vividly and it's dedication to preserving and celebrating Italian culture. I plan on returning this Fall as my daughter will be attending college in the Bay Area!
Thanks for visiting! Hope you enjoyed seeing my authentic Italian pottery collection and the history behind it. Just because these are hand-made doesn't mean they can't be used for everyday dining. To see how I used this dinnerware set for a casual DIY Pizza Night, click here.