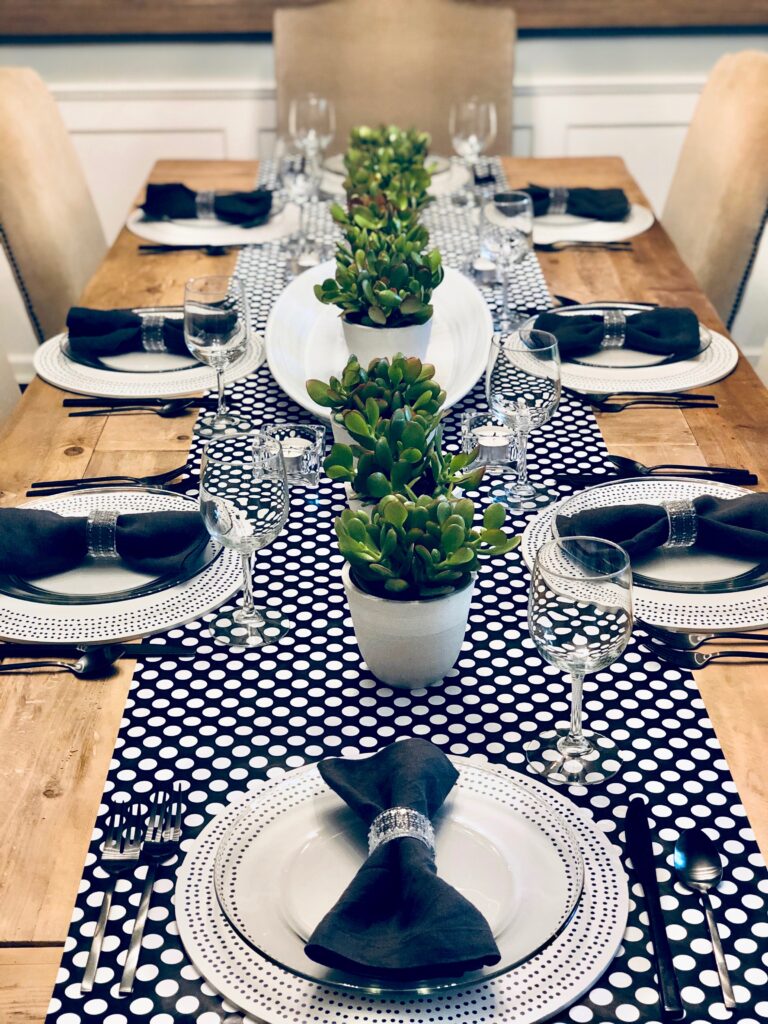 There's something just so classic about black and white together. Throw them on a table, add some fun polka dots, a few easy potted plants, and you have a whimsical table that is great for any season. For this setting, I decorated it with items from the dollar section and IKEA, and I don't think anyone would be wiser if I didn't tell my guests! Here's how I designed a black and white polka dot table using some creativity and resourcefulness.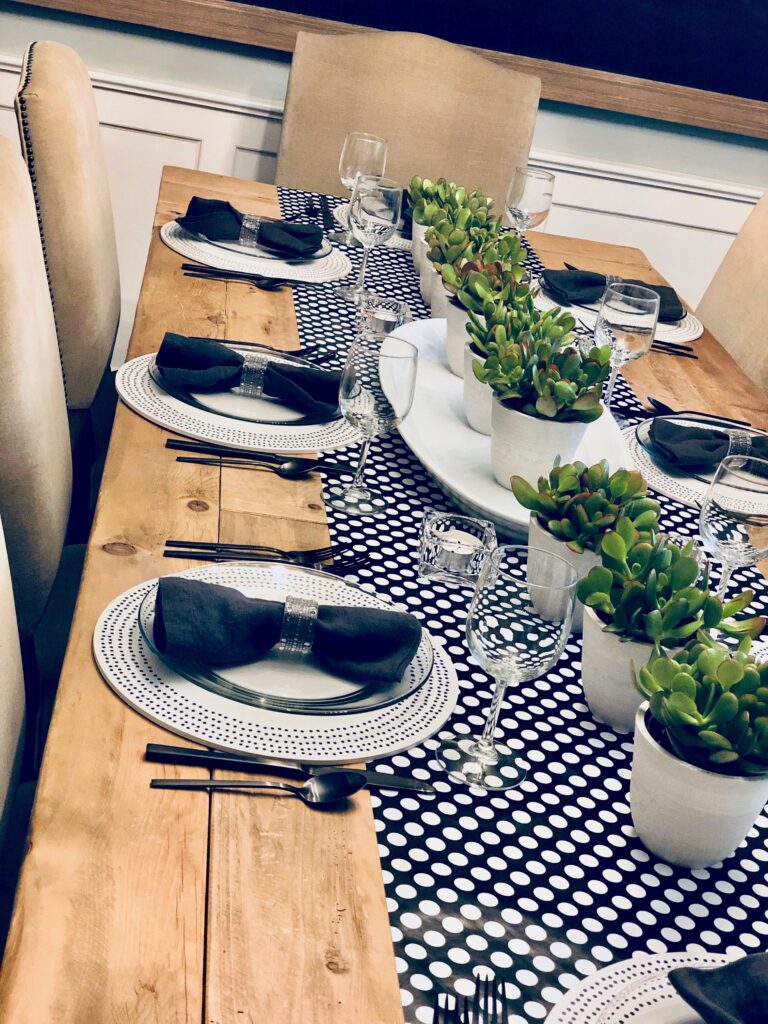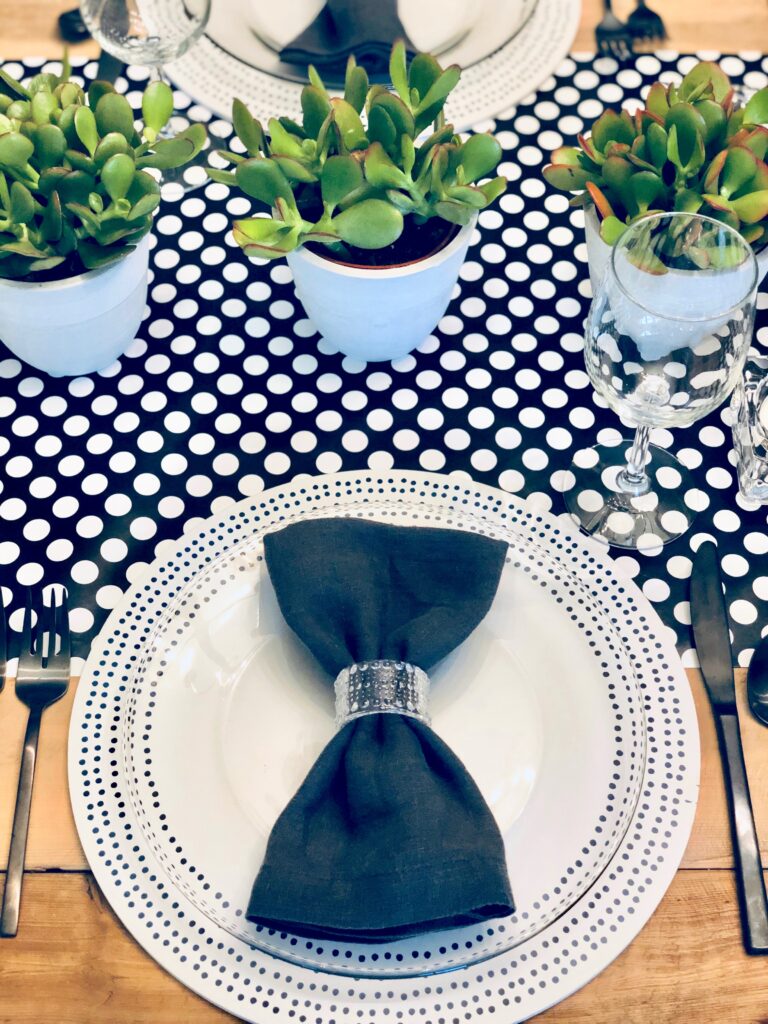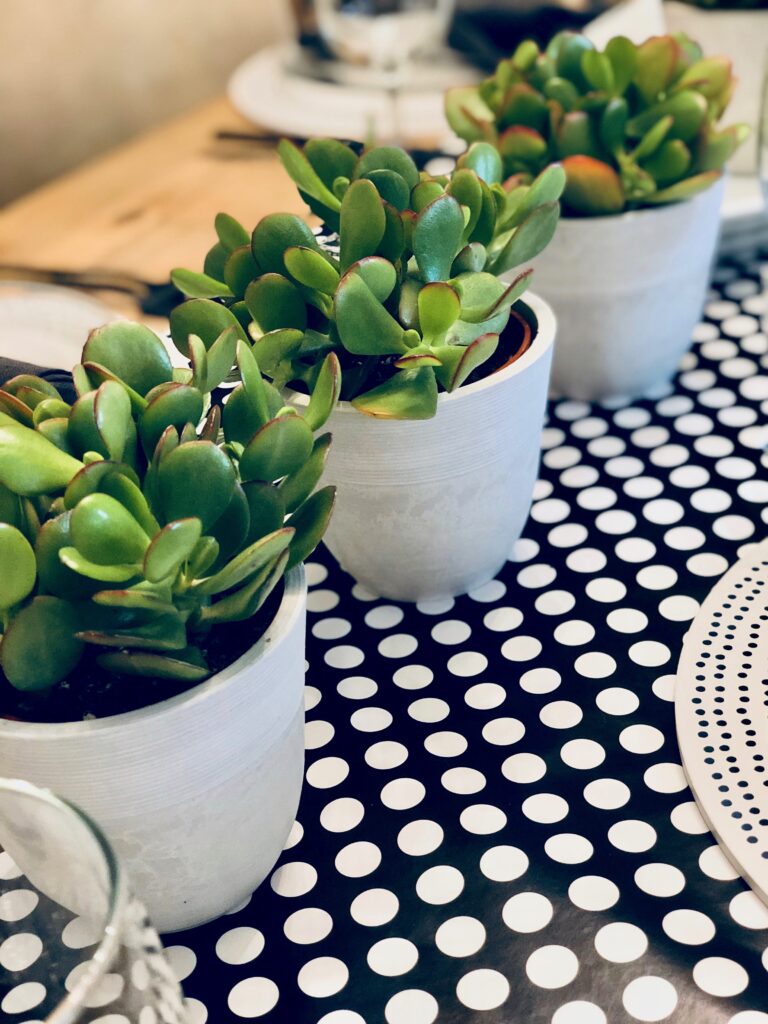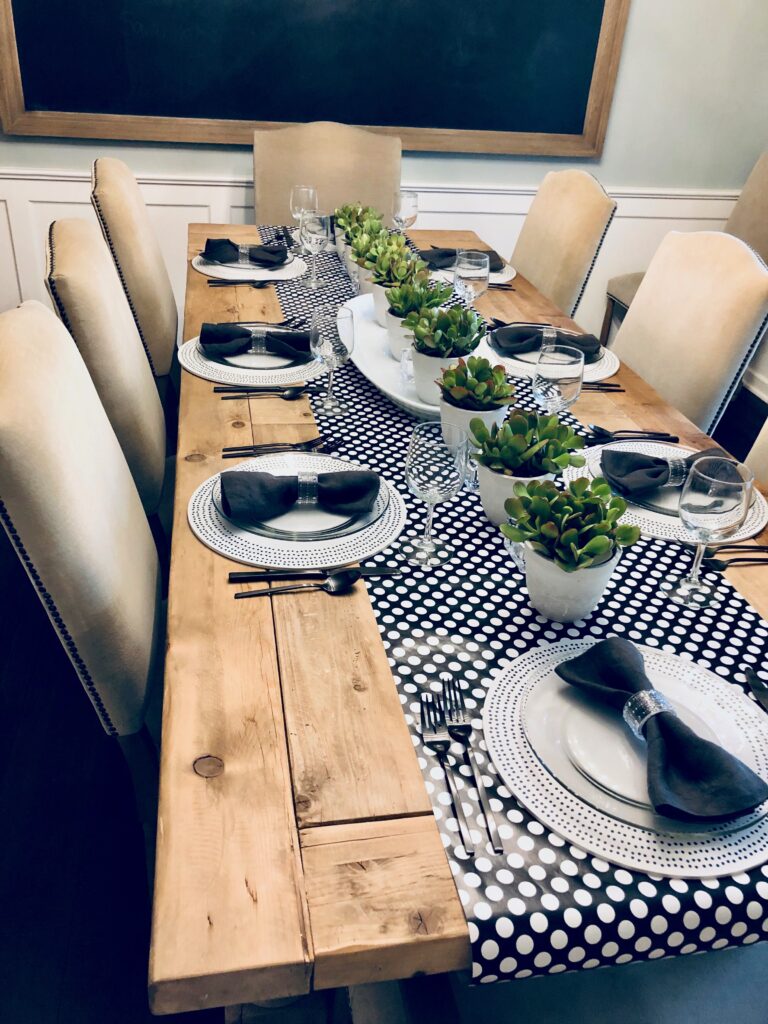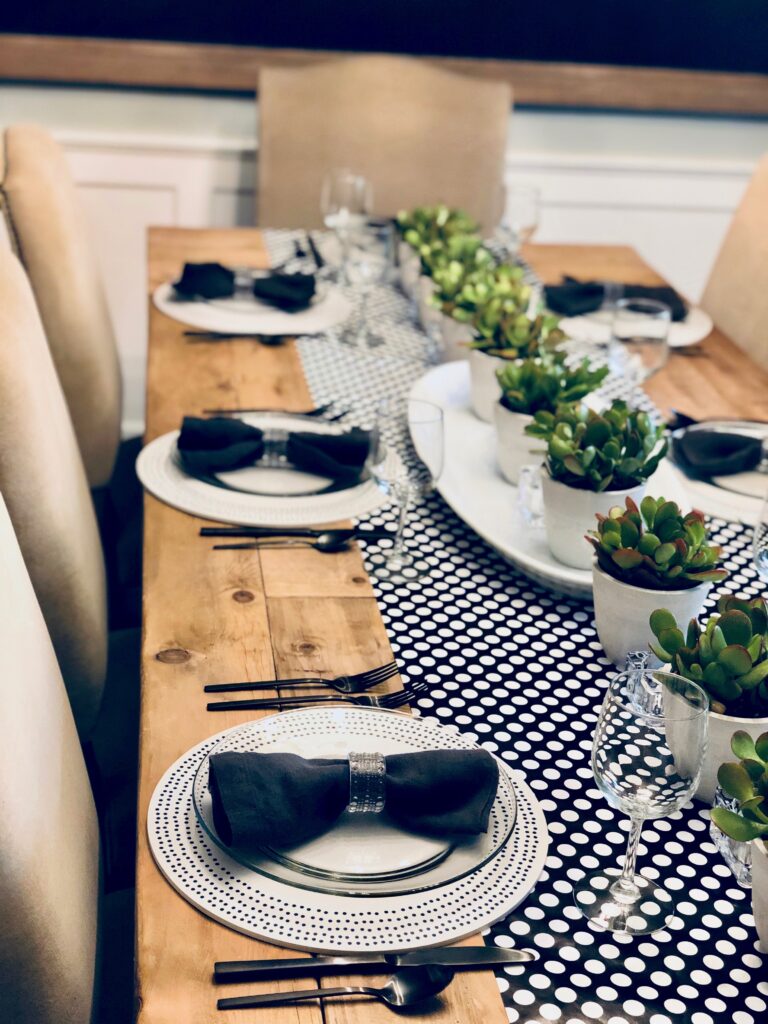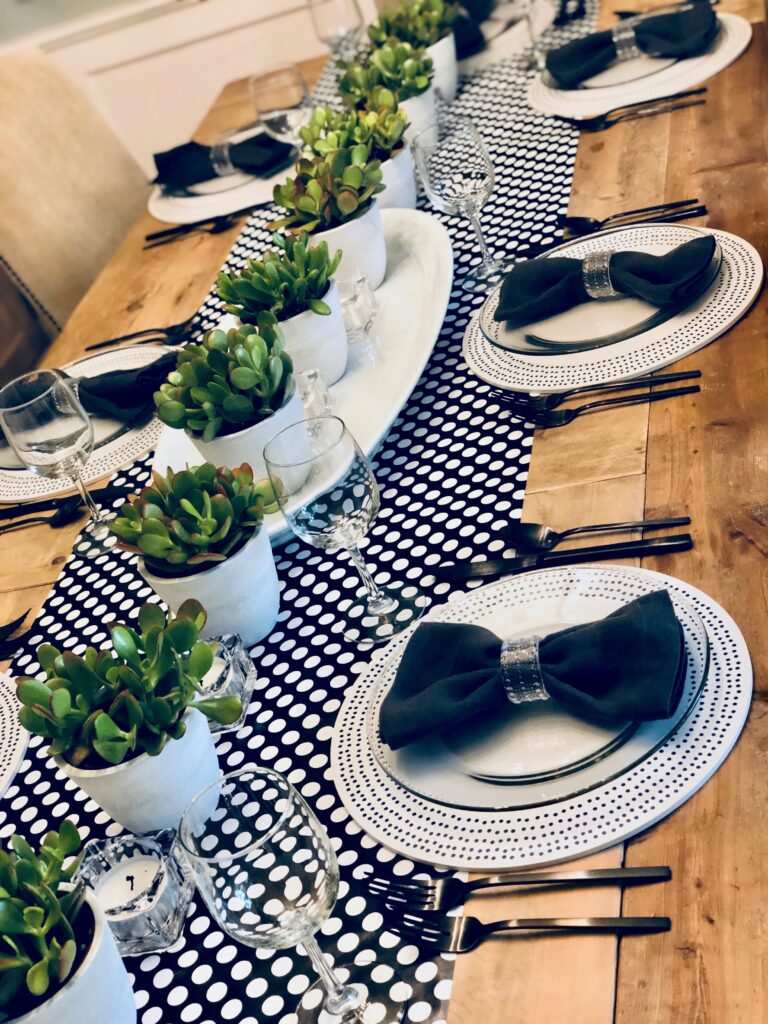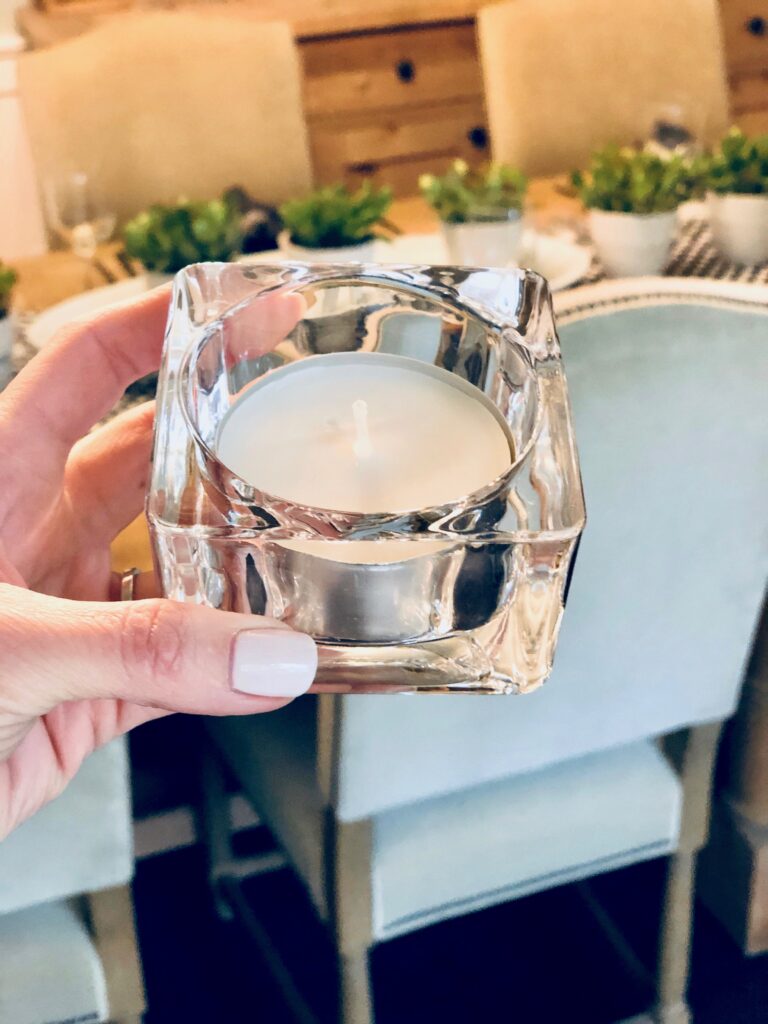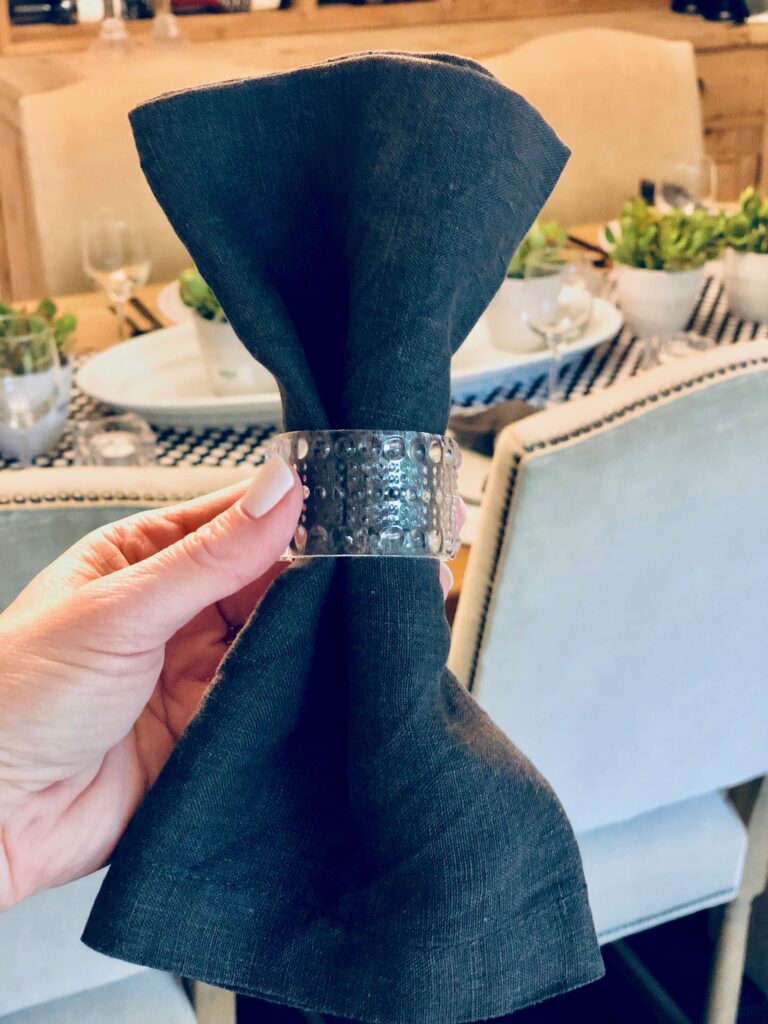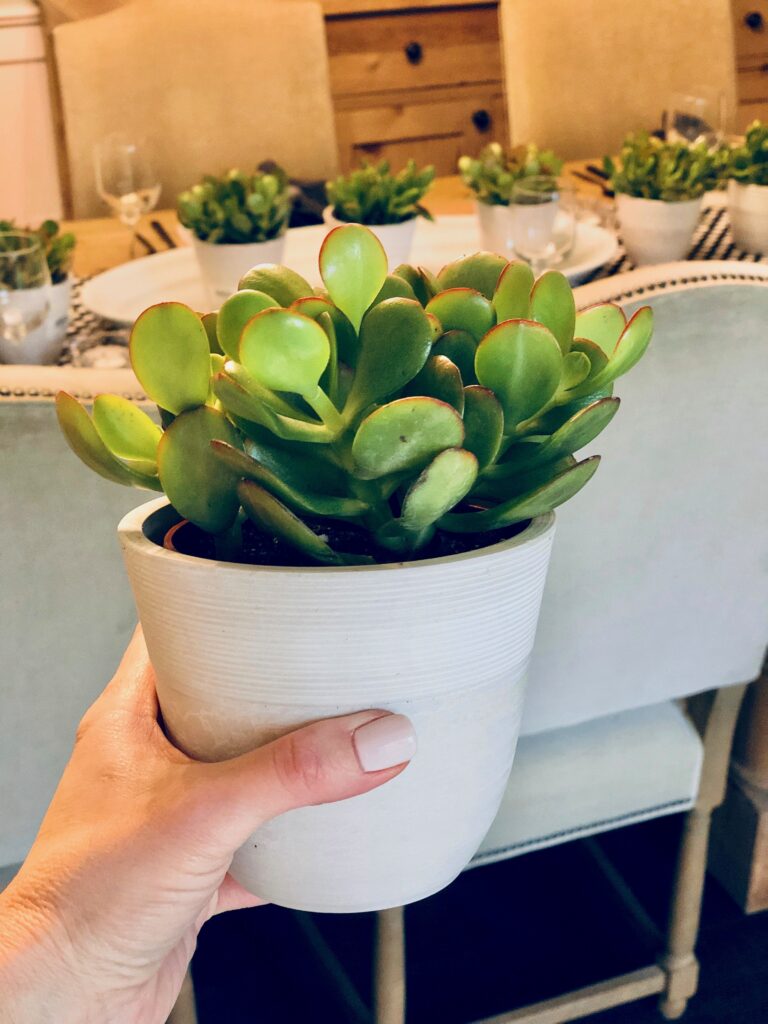 I hope you enjoyed seeing how I put together this black and white polka dot table – quickly, and with a budget in mind.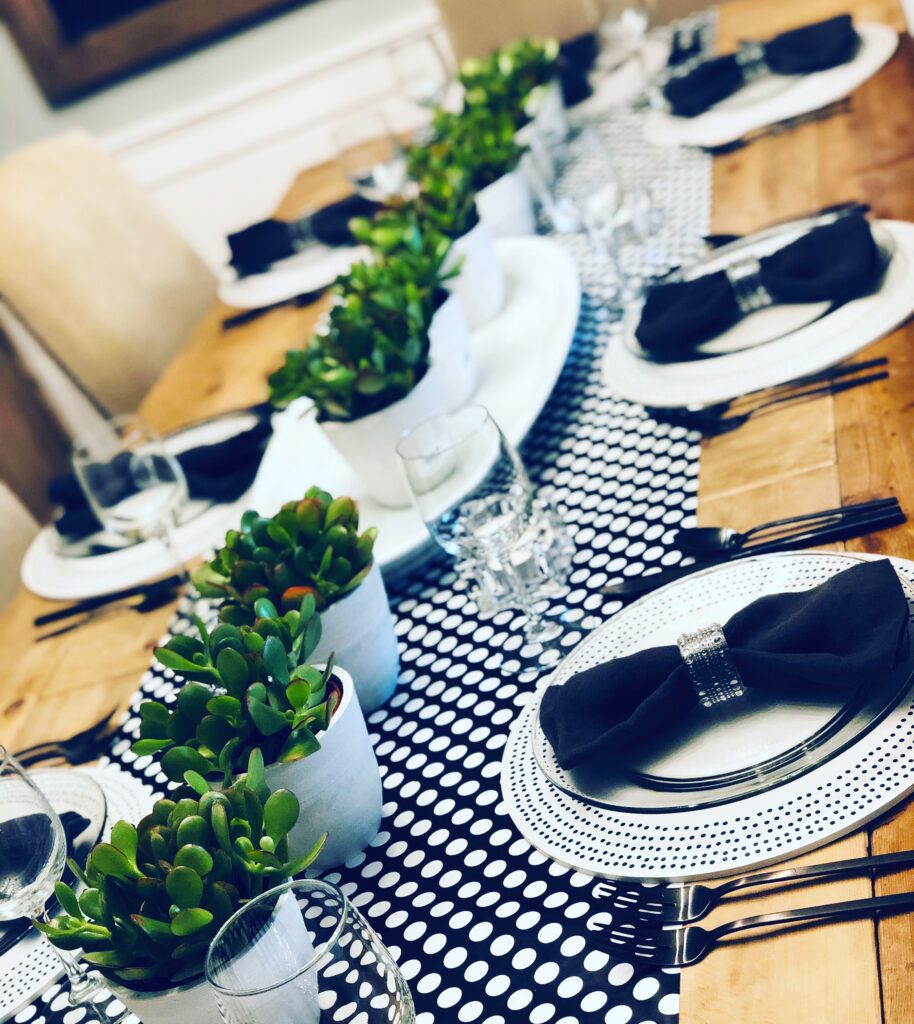 In love with black and white? Check this post for how I incorporated yellow into this classic color scheme.