Have you ever heard of anyone who was thankful for a plumbing leak? Neither had I, until it happened to me. Yes, it was a total mess and an inconvenience to be down one bathroom for all of our kids (three teenagers sharing one bathroom was a bit tight), but it gave us the chance to remodel from top to bottom and that's how we designed our black and white bathroom for our boys.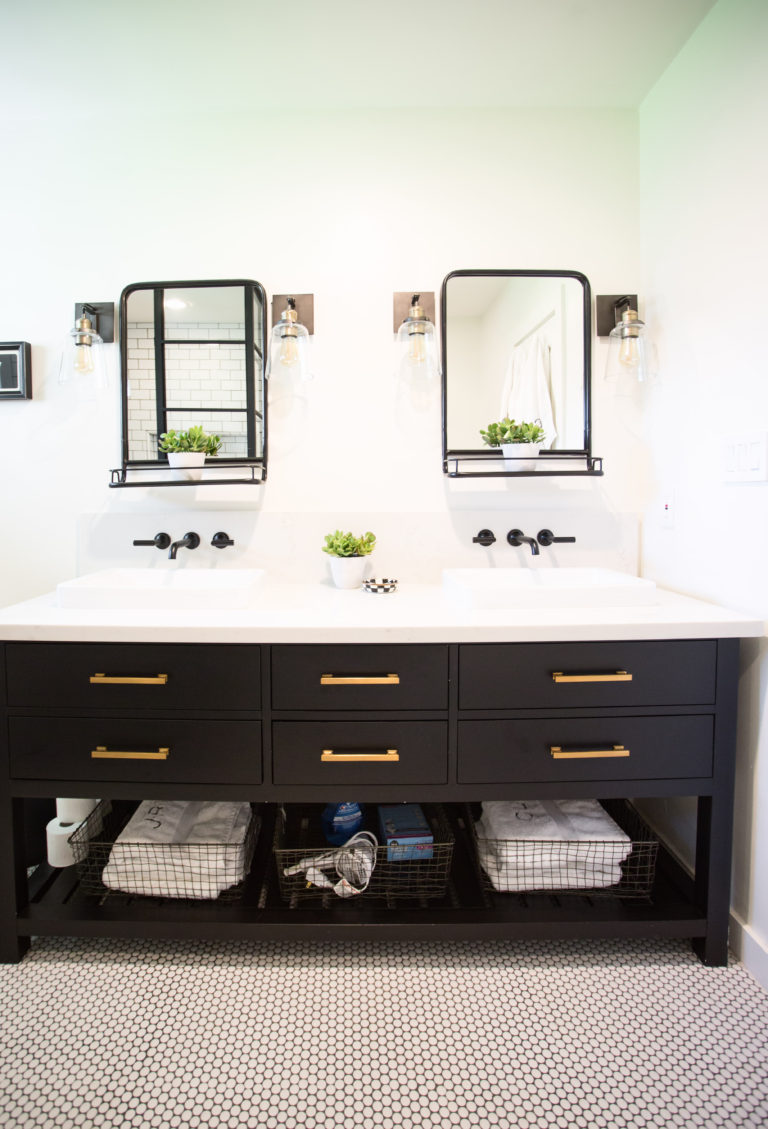 I knew I wanted a black double vanity for this bathroom, but could't find one with clean lines and space for bins underneath. This one was from Restoration Hardware and came in white, so I had it painted black by a professional cabinet painter. Because they use automobile-grade paint, it's very durable and looks like it came straight from the factory. One of my pro tips for cabinet painting is making sure you use someone who is experienced – ask to see their before and afters, and don't be afraid to ask for references.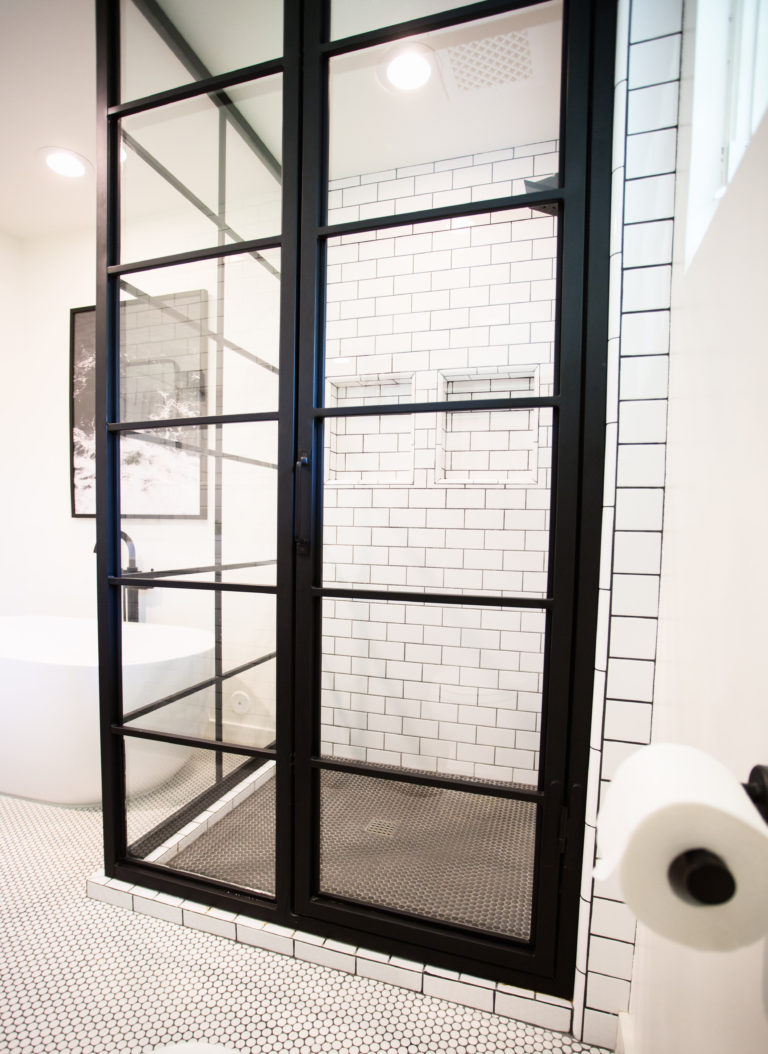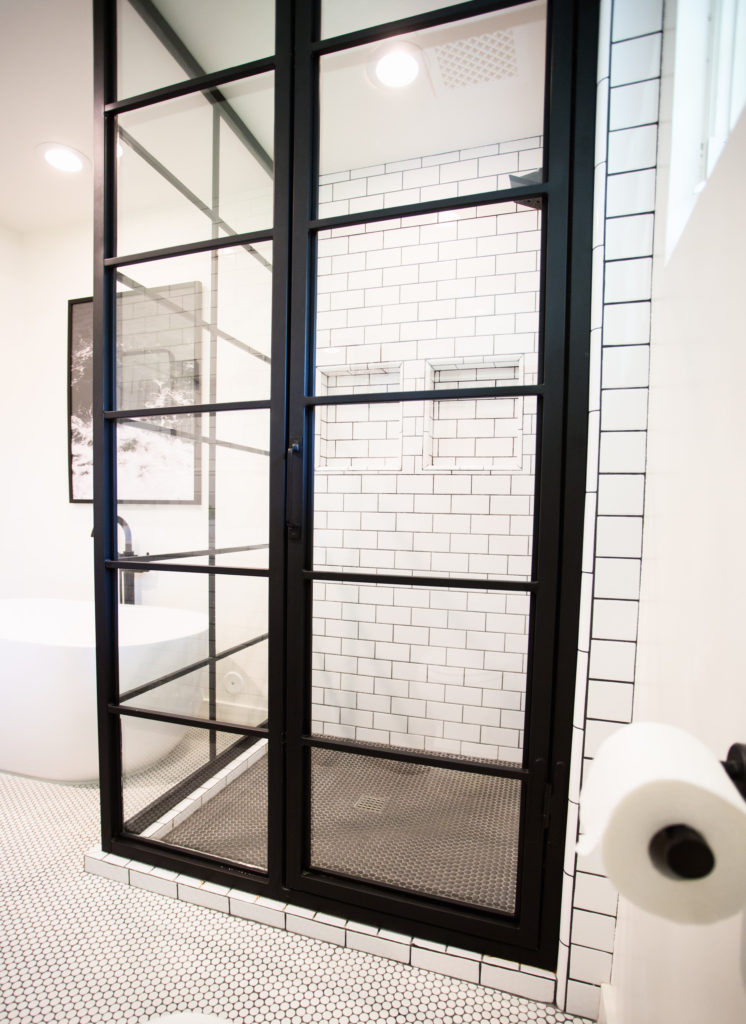 Using graph paper, I designed this metal shower frame myself because I wanted the grids to be symmetrical. Needless to say, I went through about 20 drafts to make sure it was perfect.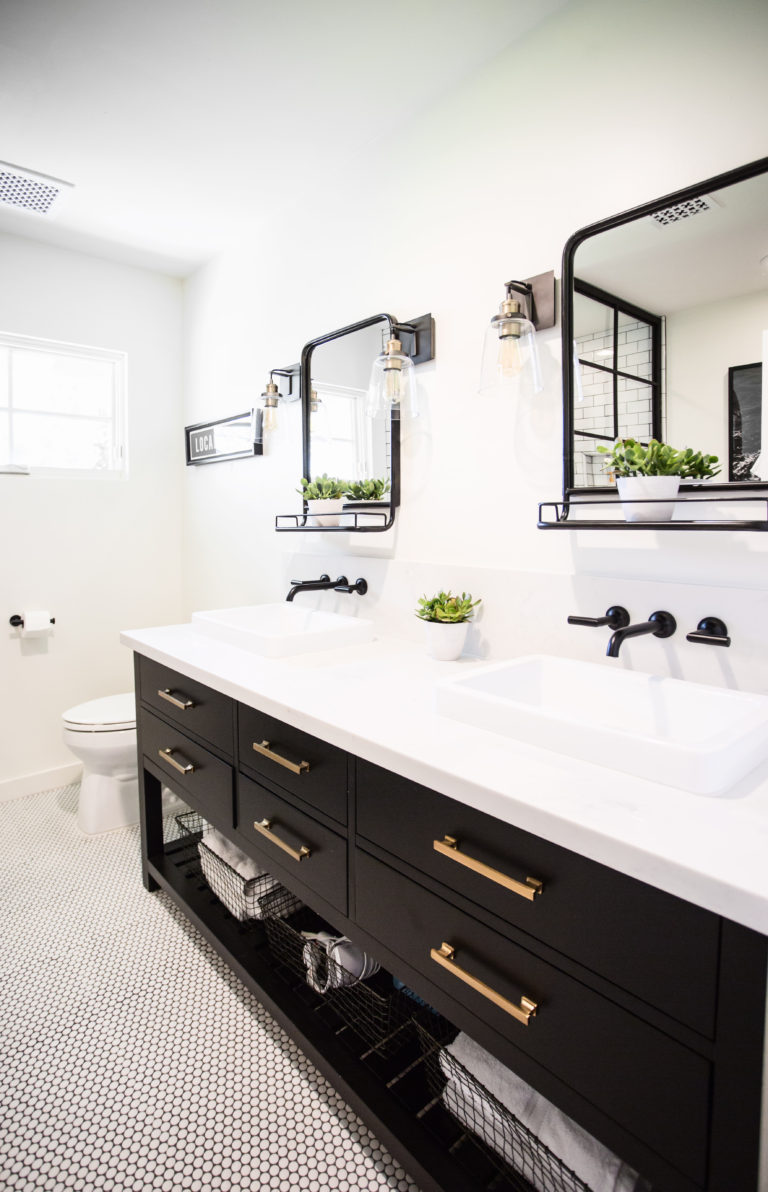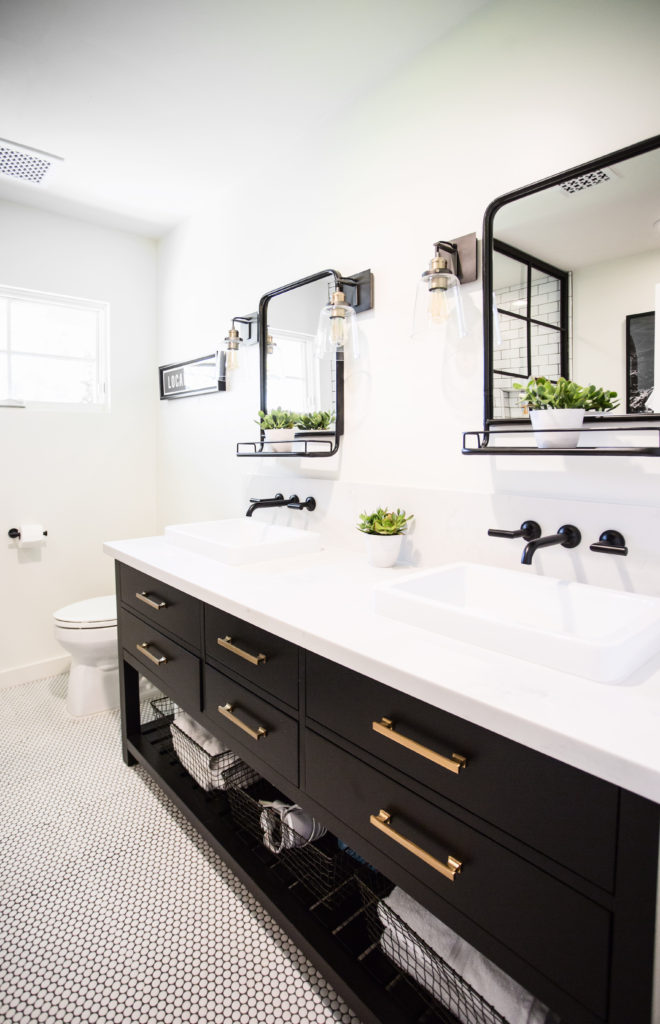 Black sink fixtures were mounted on the wall for a modern touch and sleek brass drawer pulls put the finishing touch on the vanity. We used indestructible white quartz for the countertop with a semi-recessed rectangular white sink.
Shop the vanity, mirrors, sconces, fixtures here: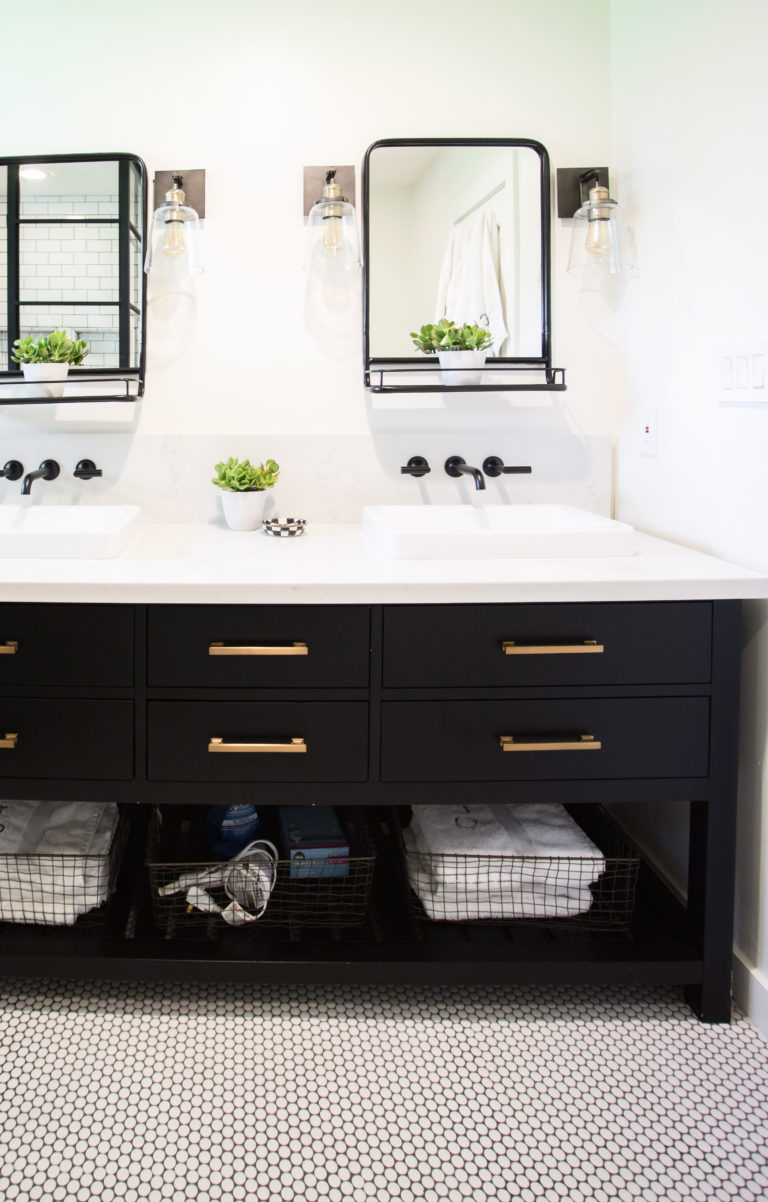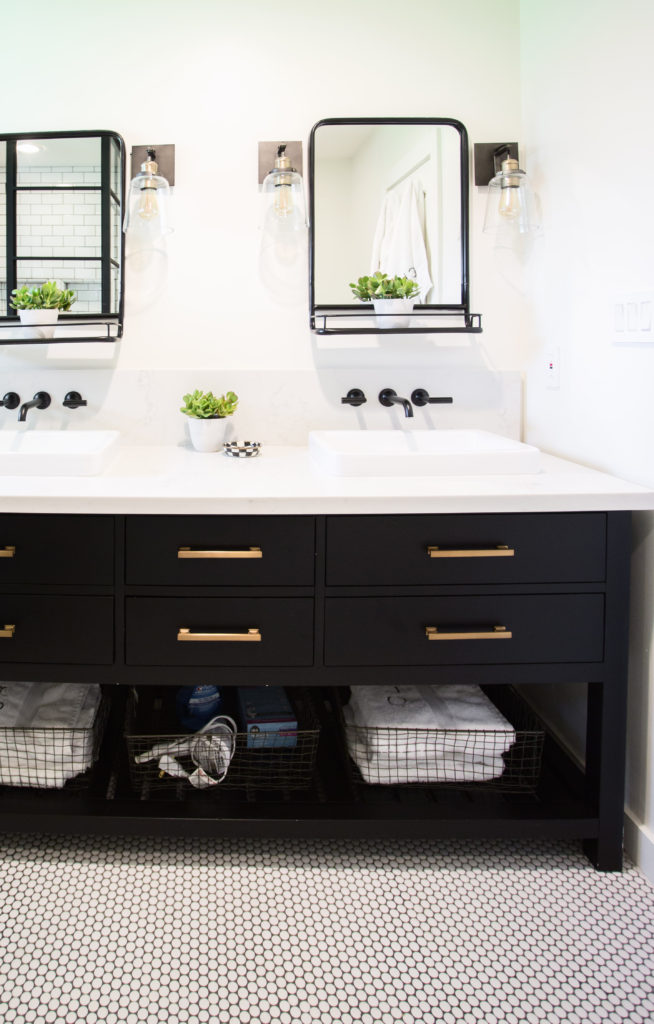 In keeping with the black and white theme, I had towels monogrammed with the boys initials in black – extra towels are neatly folded in a metal bin at the bottom of the vanity. My favorite source for monogrammed towels is Land's End – if you can catch one of their sales, the savings are insane!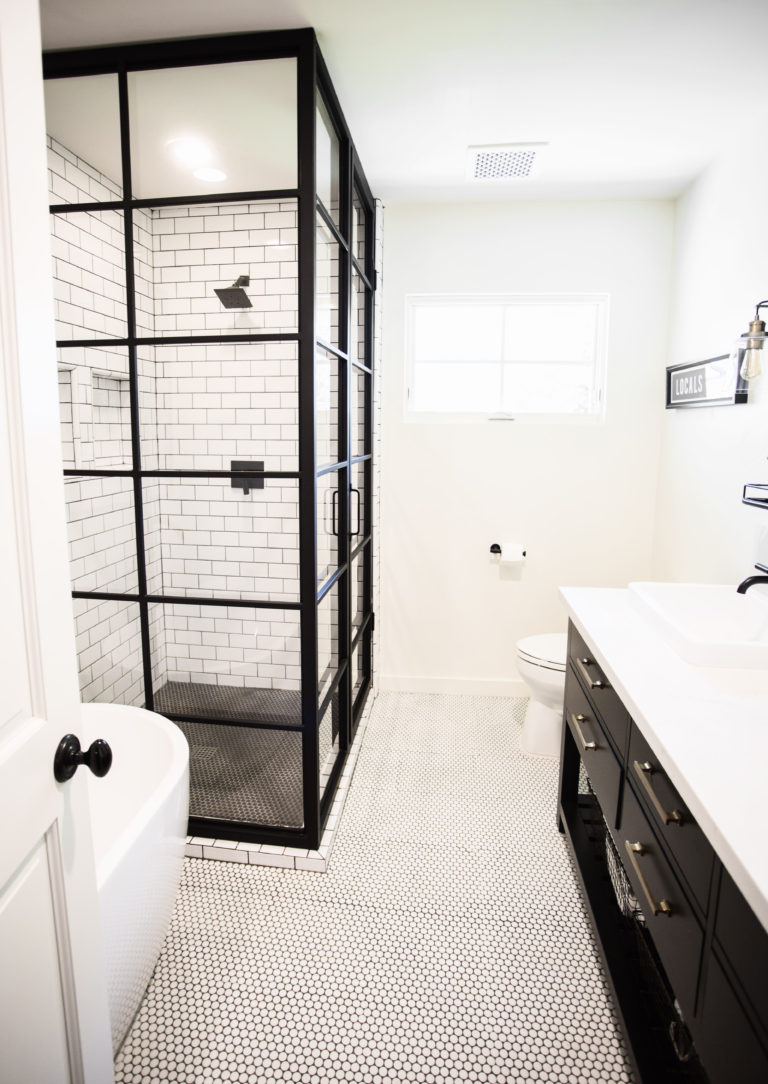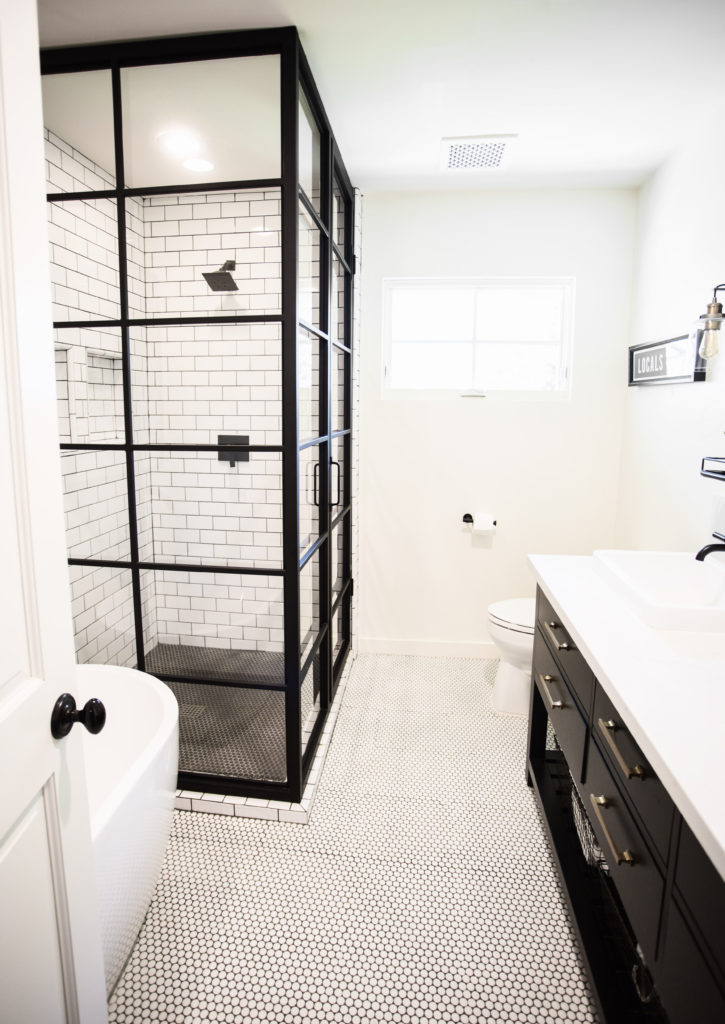 White penny round tile with charcoal grouting covers most of the bathroom floor, while black penny round tile with light gray grout covers the shower floor. The shower walls are classic white subway tiles with black grout – simple, but makes a huge impact!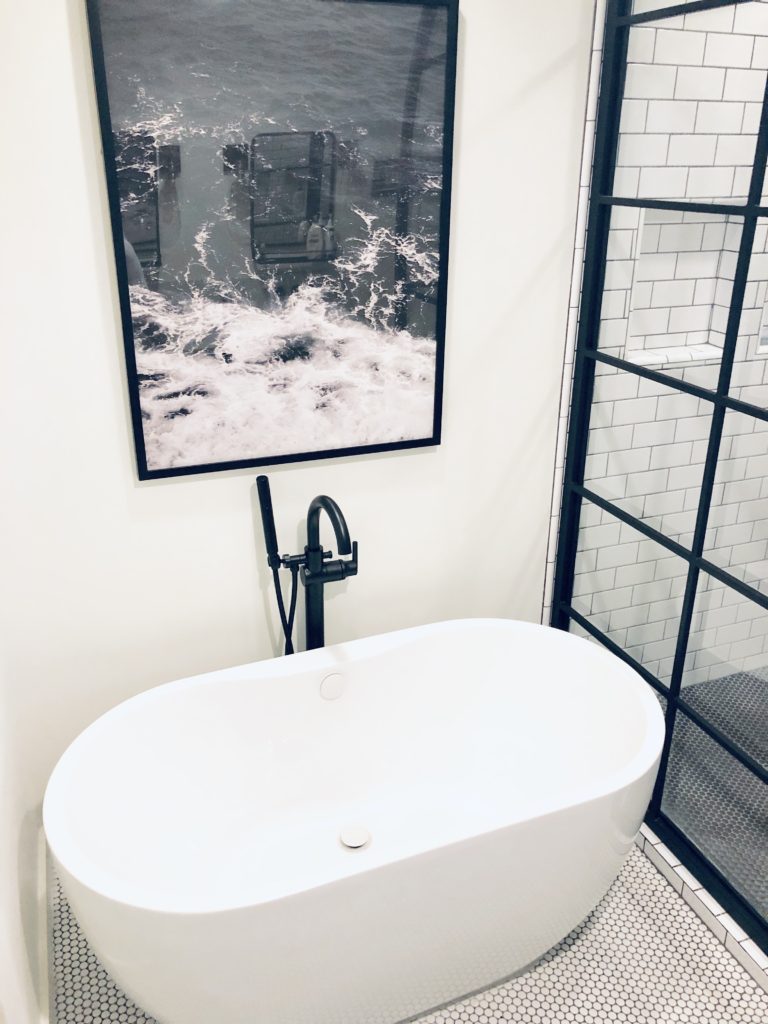 Shop the tub filler and shower fixture here:

I hope you enjoyed seeing this bathroom remodel! Here's a Spring Home Tour that shows other rooms in our home.