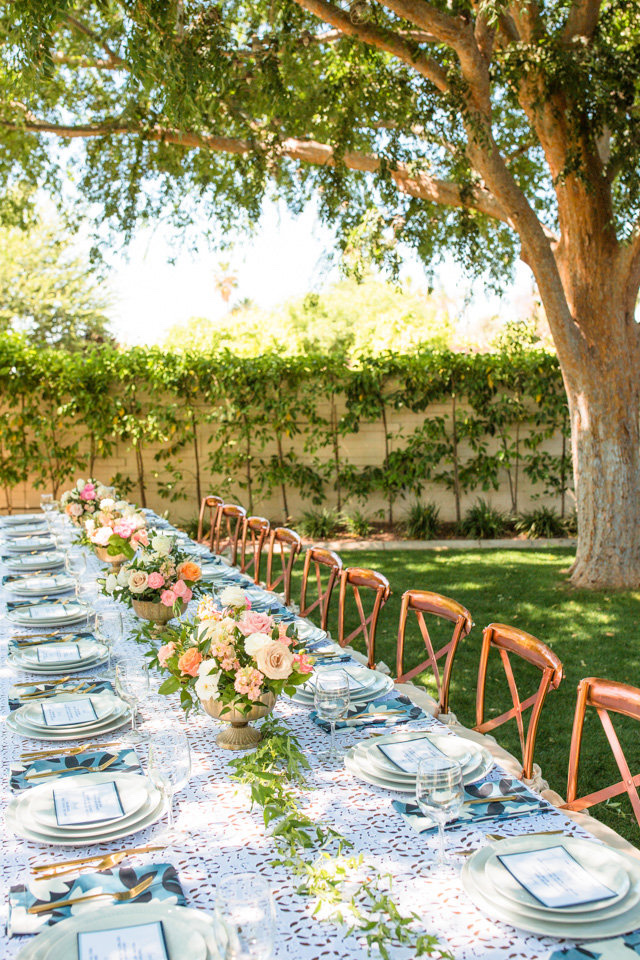 Over the past 2 years since I started To Have + To Host, I've met numerous dynamic, supportive women in the blogging community. A lot of them began the same way I did – with an inspiration to share their passion with others. Because of this mindset, it creates a unique comraderie between influencers that has been so incredibly encouraging for me as I continue on this journey. I decided to bring all of these amazing women together, most of whom I have met at various events, for an Arizona blogger backyard luncheon at my home in North Central Phoenix.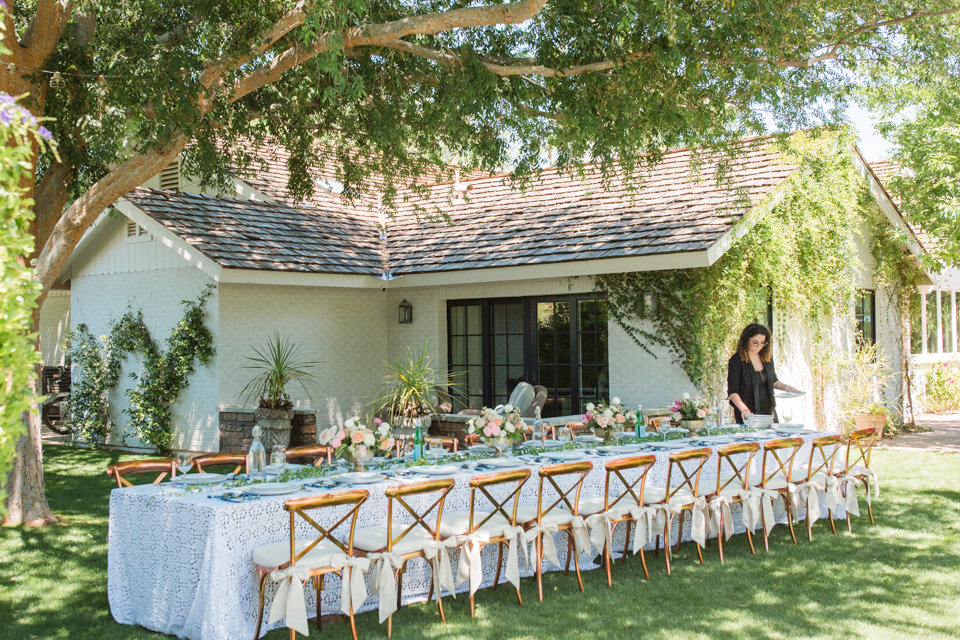 Planning for this event began almost a year before it took place. I knew I wanted to host a party for Arizona-based bloggers at my home, but needed to make sure the timing was right. Here are the steps I took to organize my event:
Step 1: Decide on a theme
Because my attendees were all women, I wanted to keep it soft and pretty, but still reflect my personal favorite of blue and white. Pinks, whites, corals, gold and blush tones dominated the table while my paper components had touches of my logo throughout.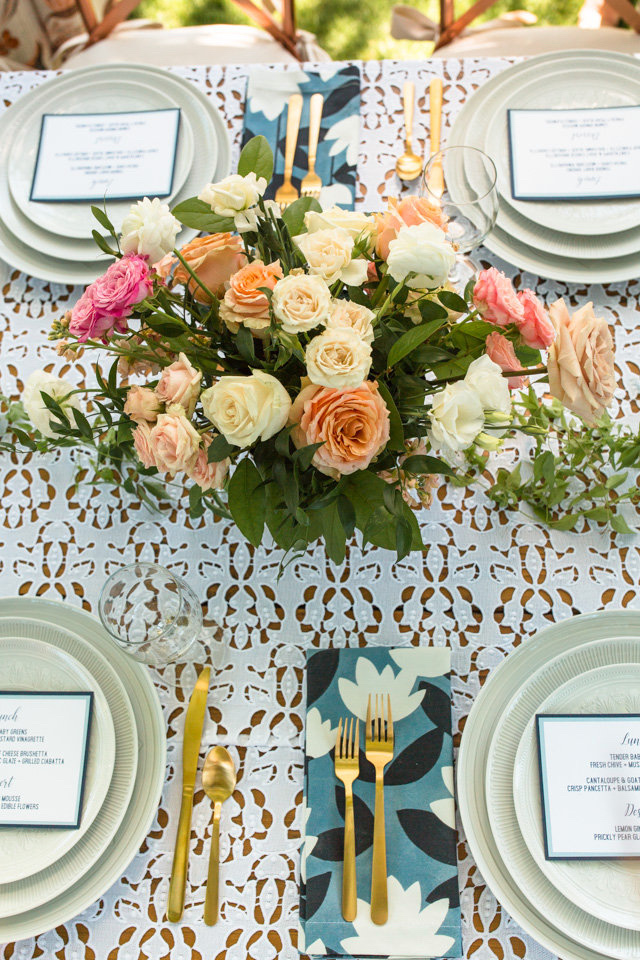 Using my yard as a backdrop was my goal, as I wanted to showcase our amazing weather here in Arizona and the outdoors that we love so much here.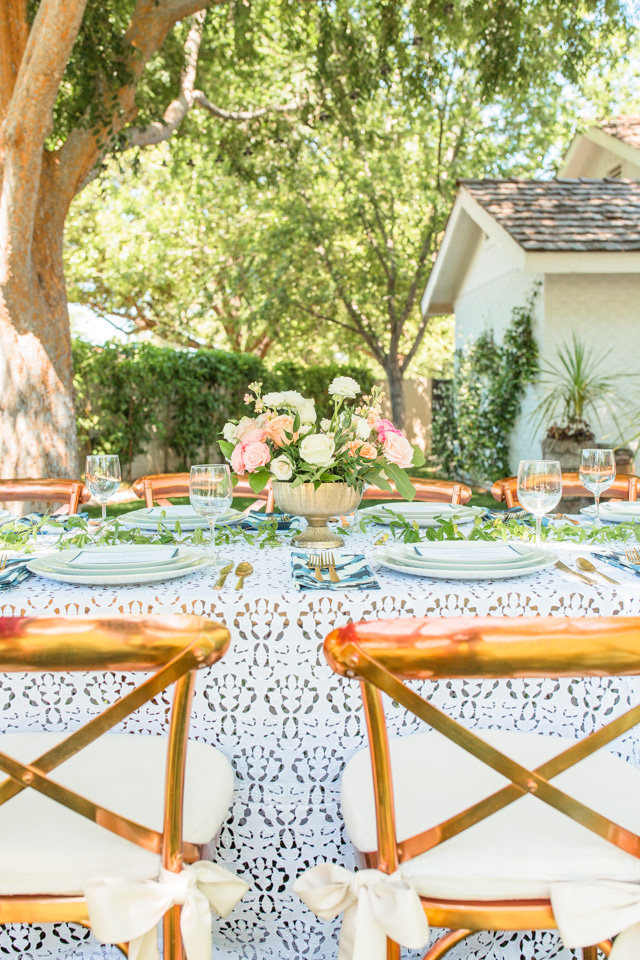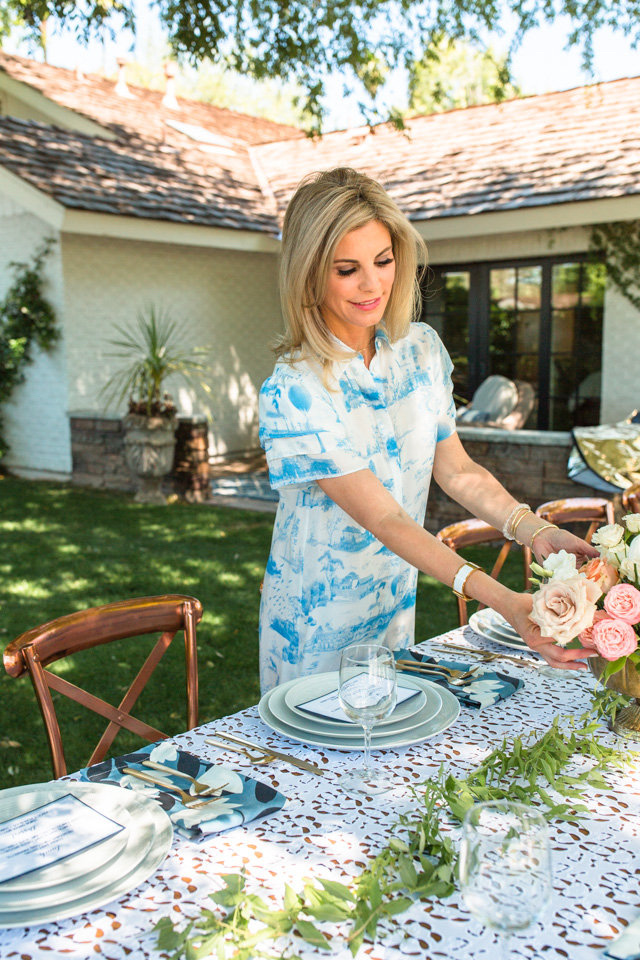 Step 2: Identify vendors to participate
I had asked local business to participate in advance by sending an email to those vendors who I knew would benefit and had shown a commitment to supporting the blogger community.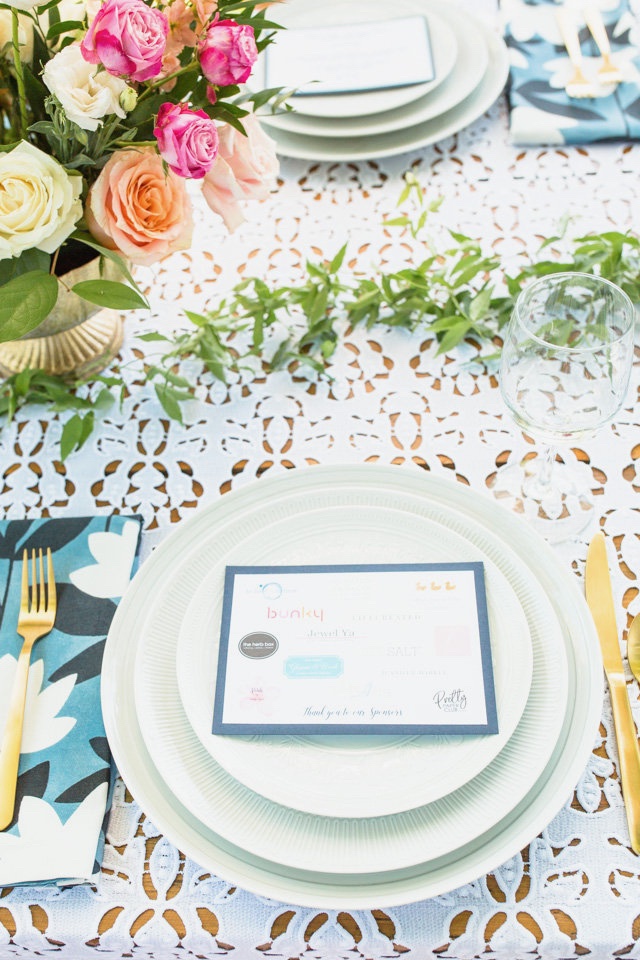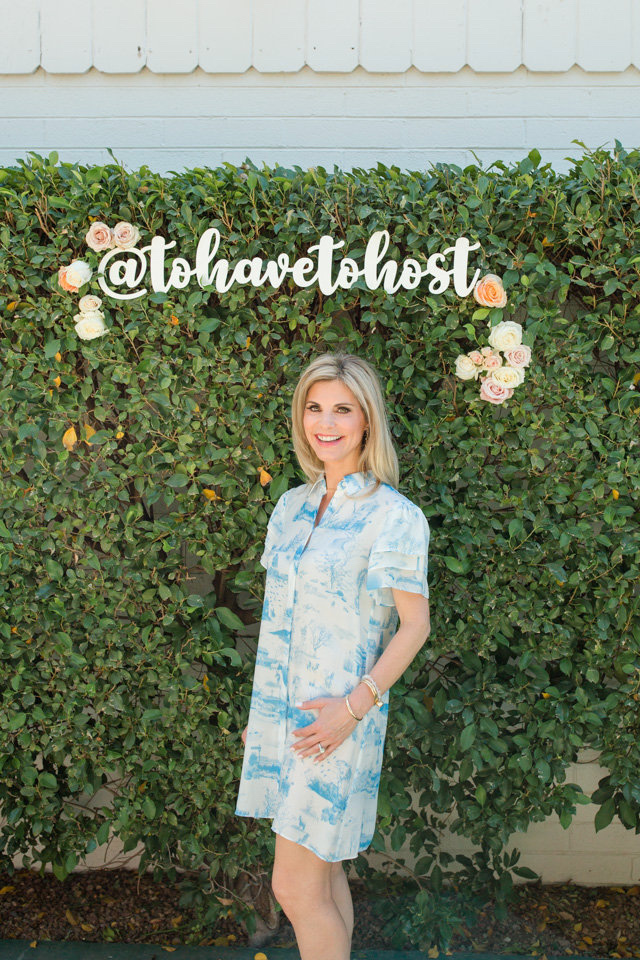 Step 3: Curate your guest list
I had created my guest list with thought to ensure that there was a balance of all types of lifestyle bloggers there. I wanted my guests to mingle and meet new women from all aspects – travel, food, fashion, moms, decor, home, jewelry, beauty, fitness – we covered it all!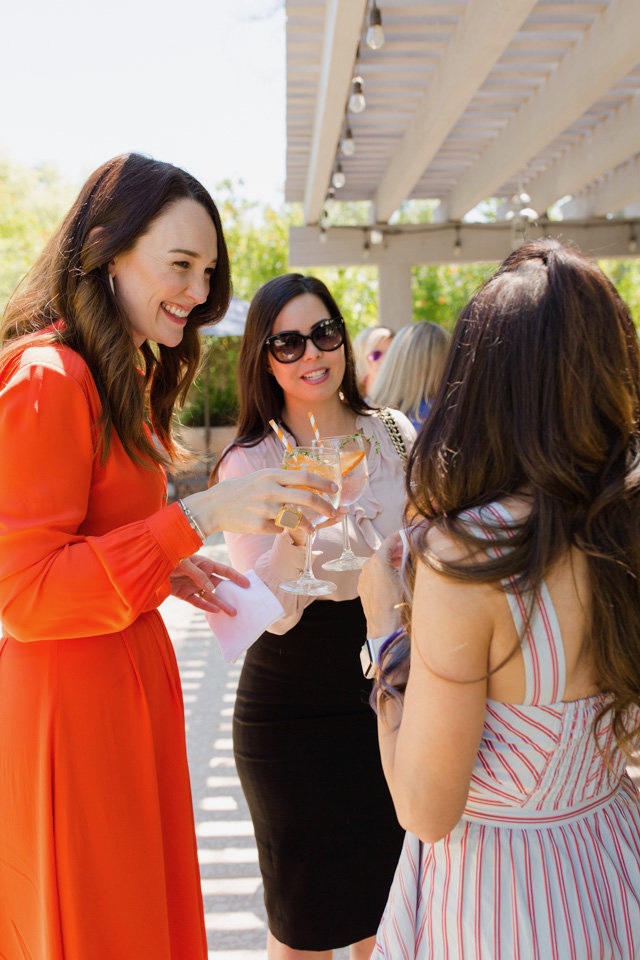 It was really important to me to find a mix of lifestyle content creators, many who had not met each other before, to be able to connect, share experiences and network.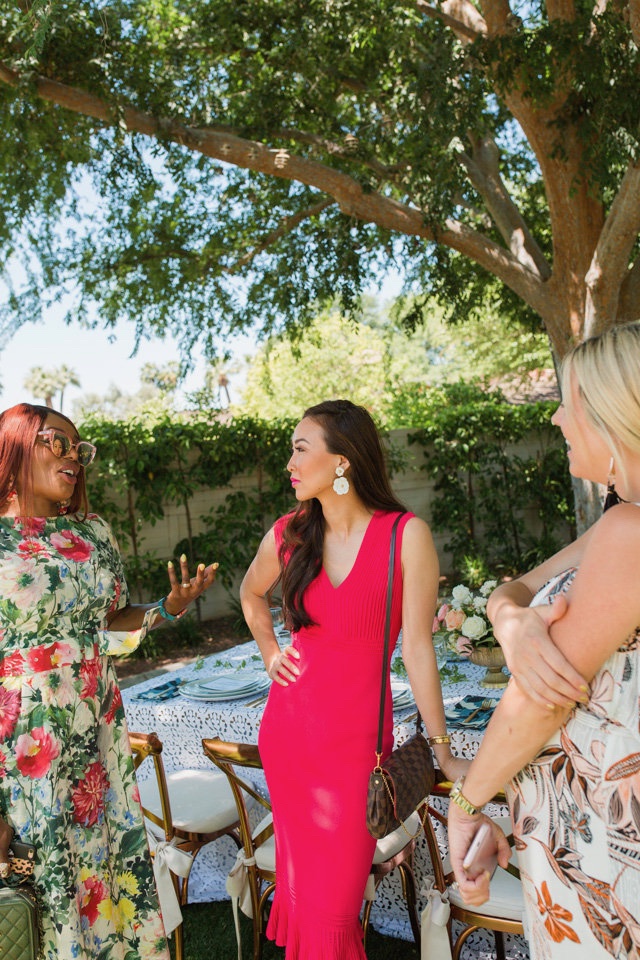 Step 4: Select the luncheon menu
One of my favorite restaurants in town, The Herb Box, known for their innovative, artful and high quality cuisine, partnered with me to cater the luncheon. We designed a lovely menu of a cantaloupe, crisp pancetta and goat cheese bruschetta over baby greens with a mustard vinaigrette. It was full of flavor, but light enough for a ladies' lunch. Dessert was as stunning as it tasted: a lemon ginger mousse with a prickly pear glaze. We also set up an aperol spritz bar – a fun way to add a signature summer cocktail where guest could serve themselves.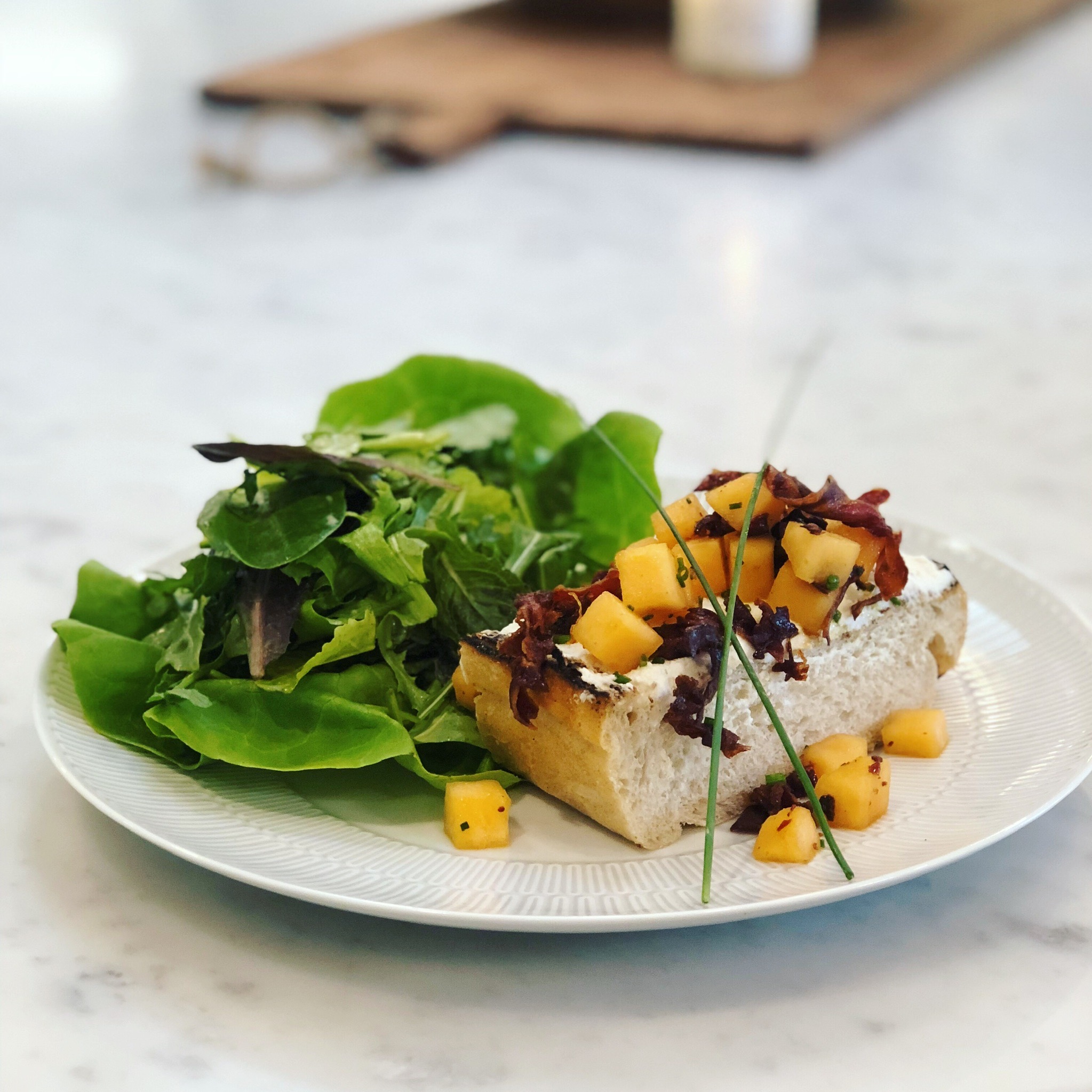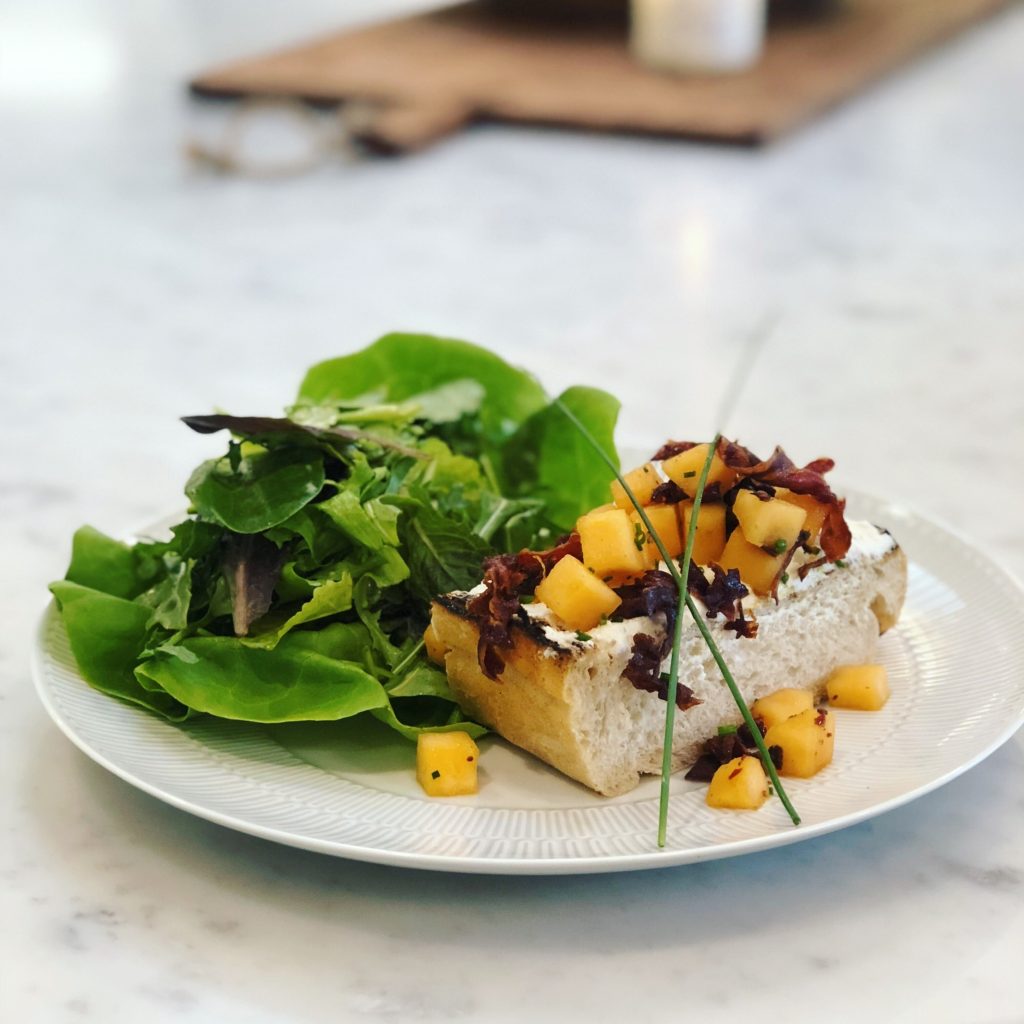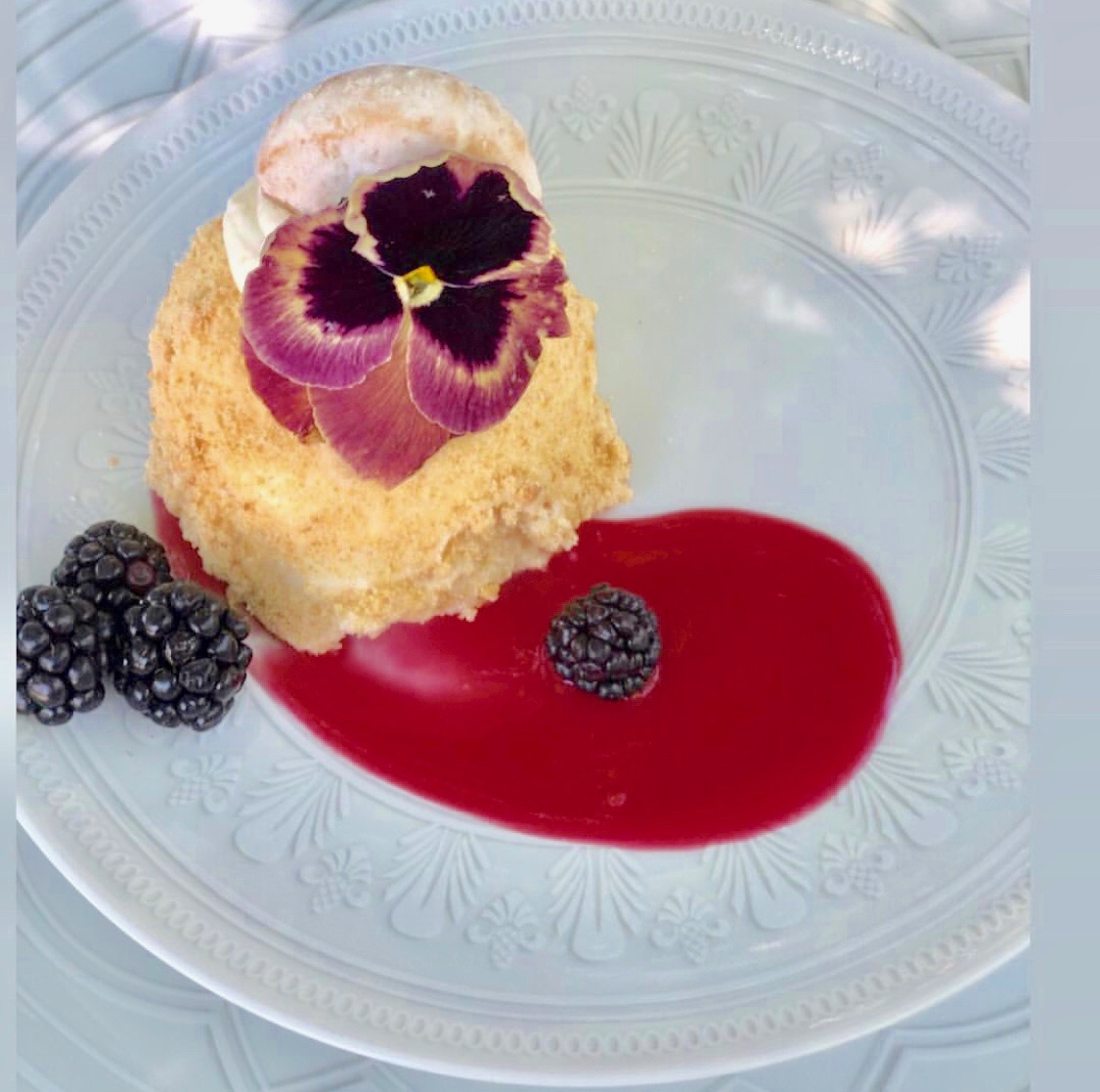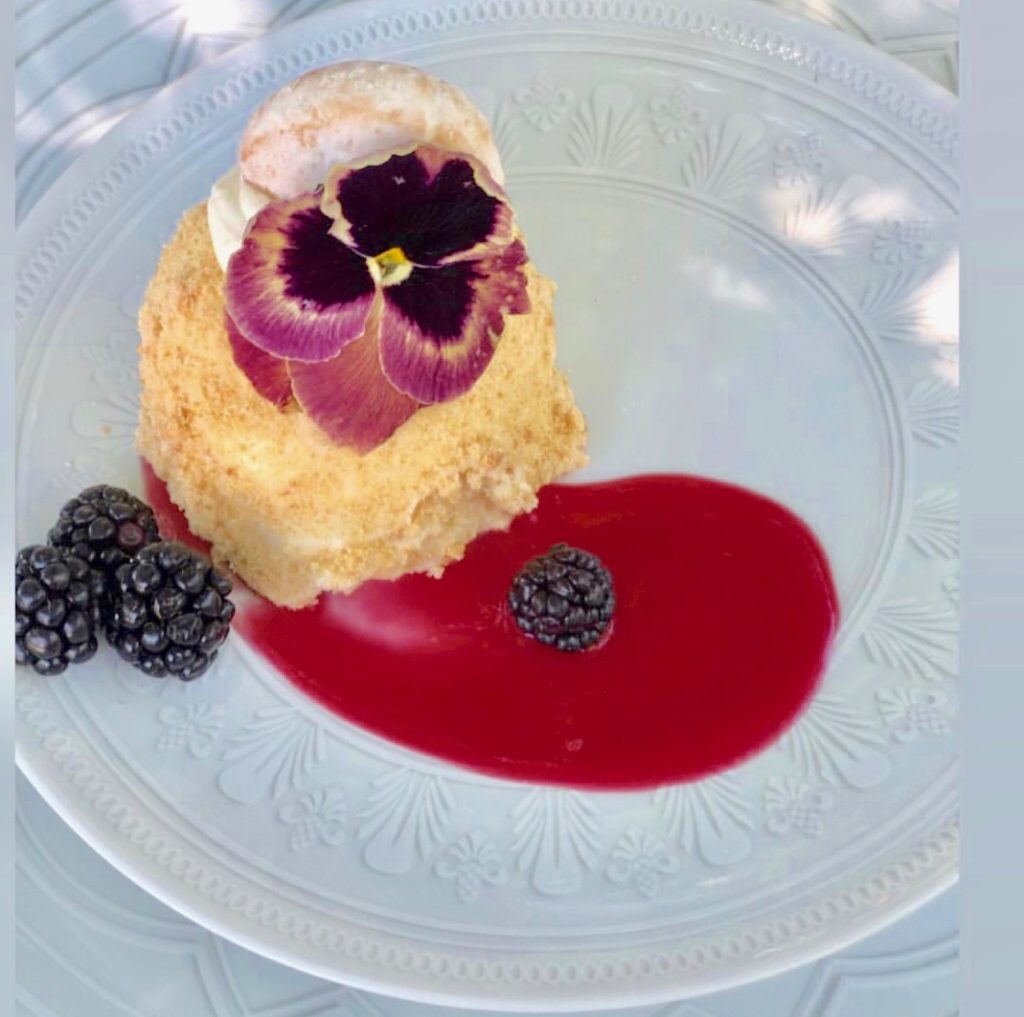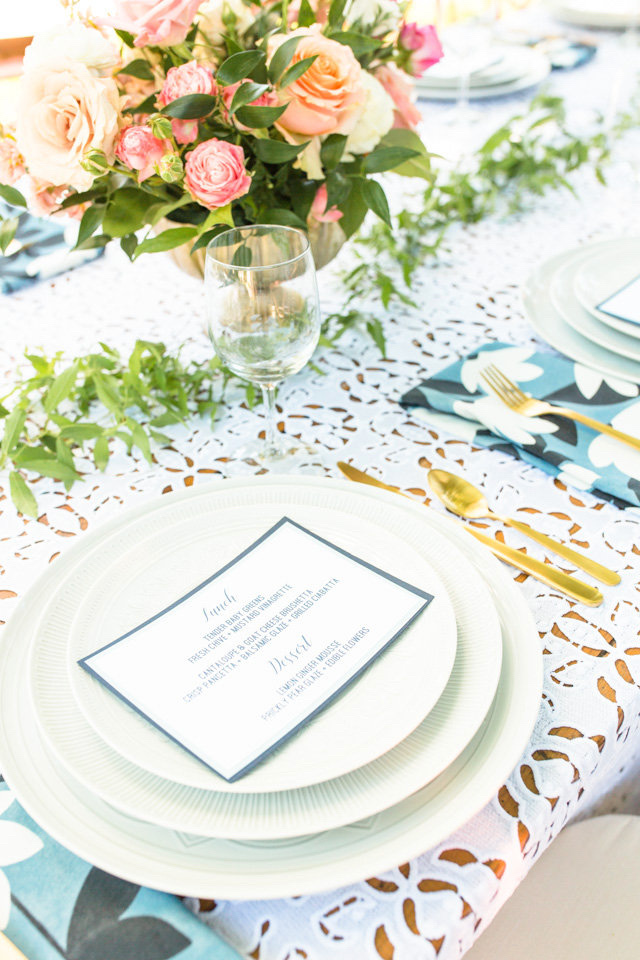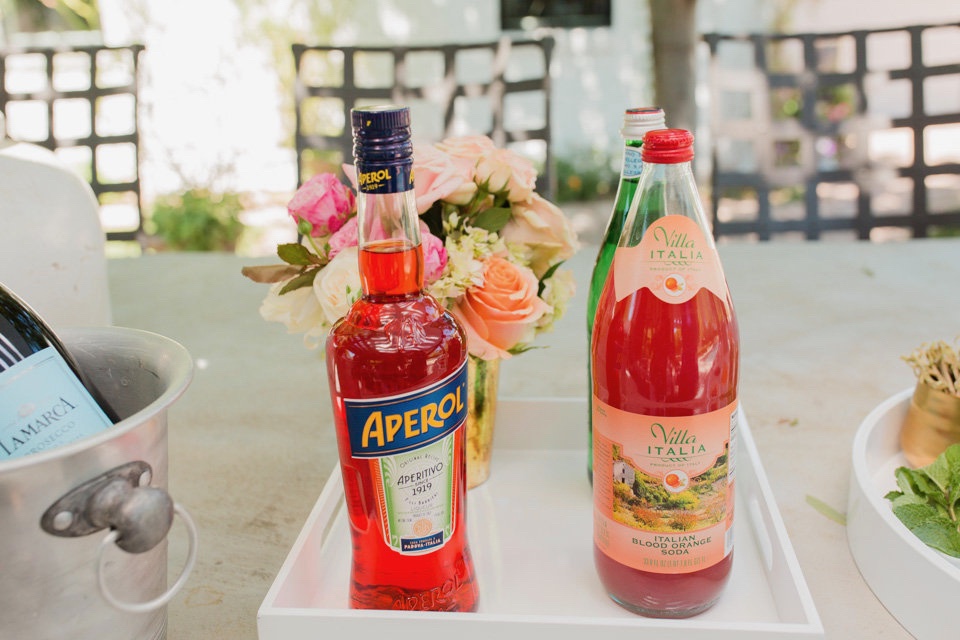 Step 5: Set the table (my favorite part!)
I worked a variety of local vendors to help with decor. Glamour & Woods, a boutique party rental company in Phoenix, provided the gorgeous farm tables and stunning copper cross back chairs. The satin bows on the cushions were a perfect touch for this all-women power luncheon!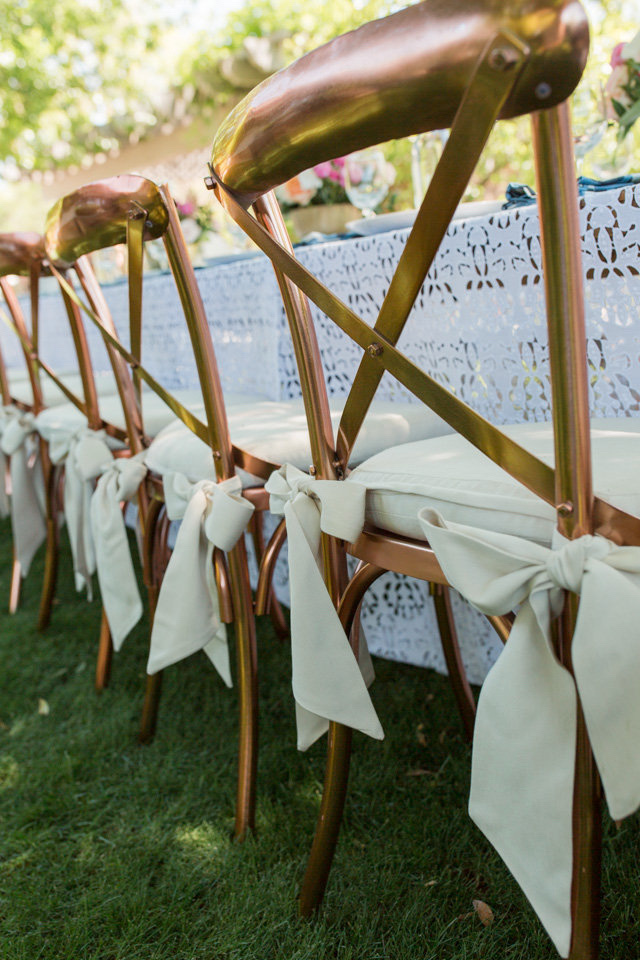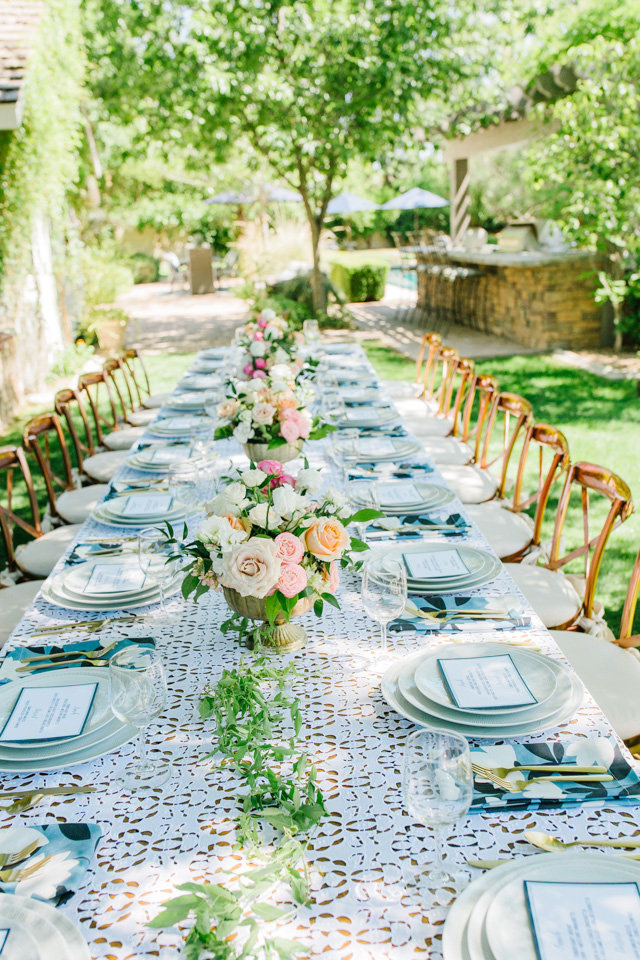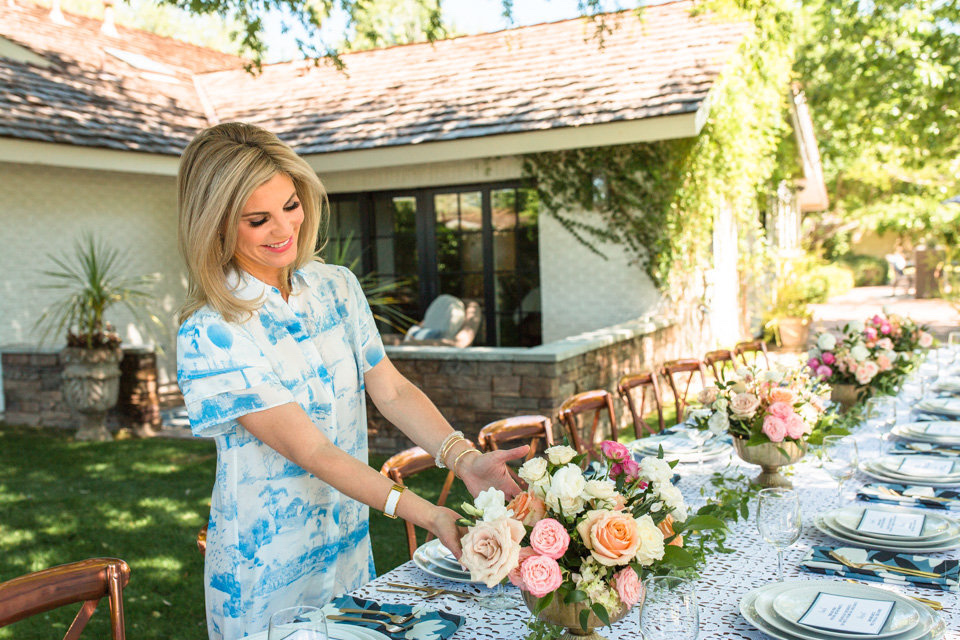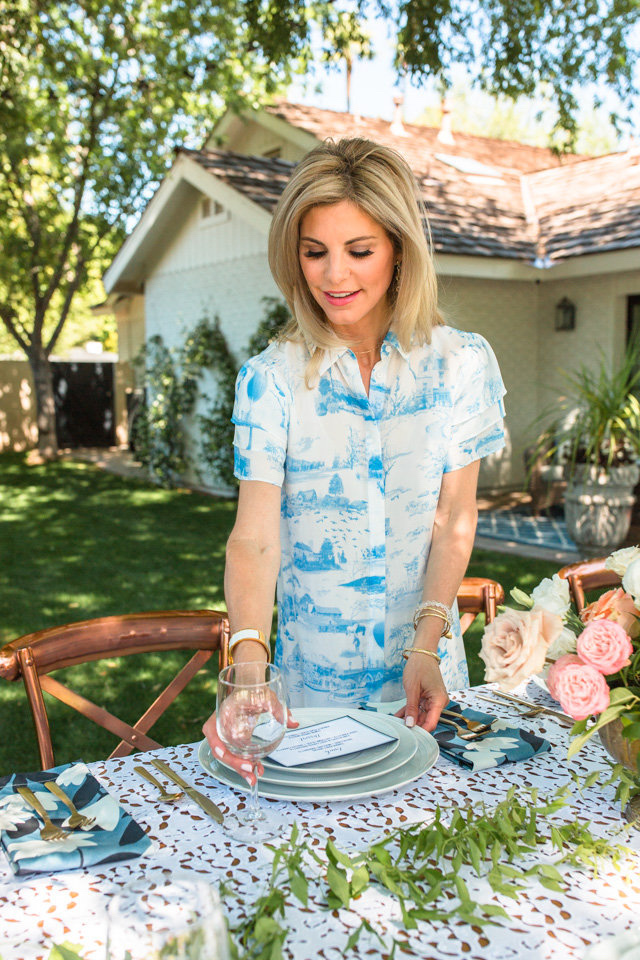 Of course, I wanted the table to look amazing, so I enlisted the help of my friends at urbAna, a boutique home store that specializes in unique house wares and gifts. They have an rental line of elegant dinnerware and we selected these Vista Alegre plates, from the Ornament collection, for a graceful and delicate setting.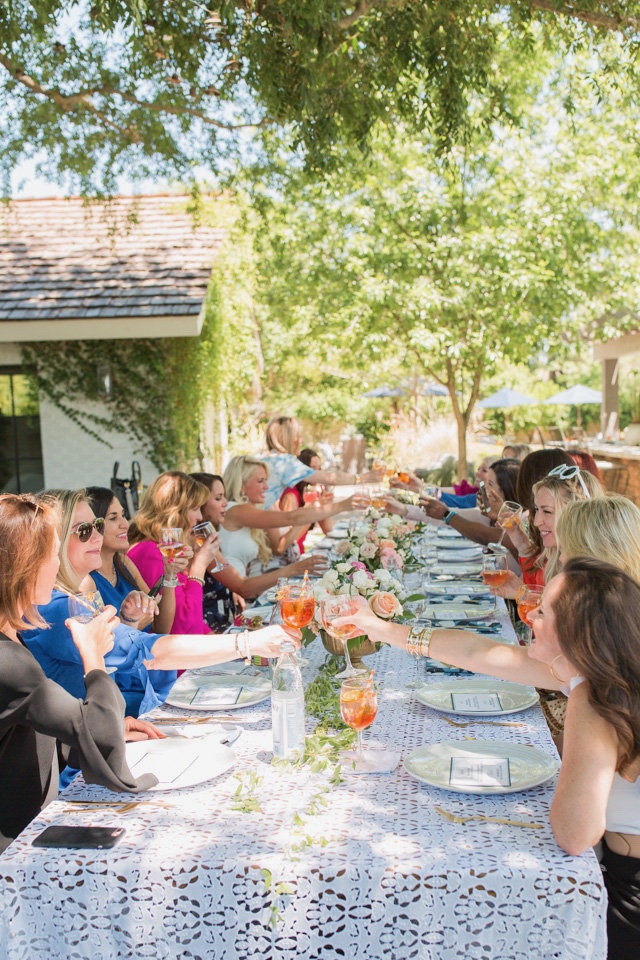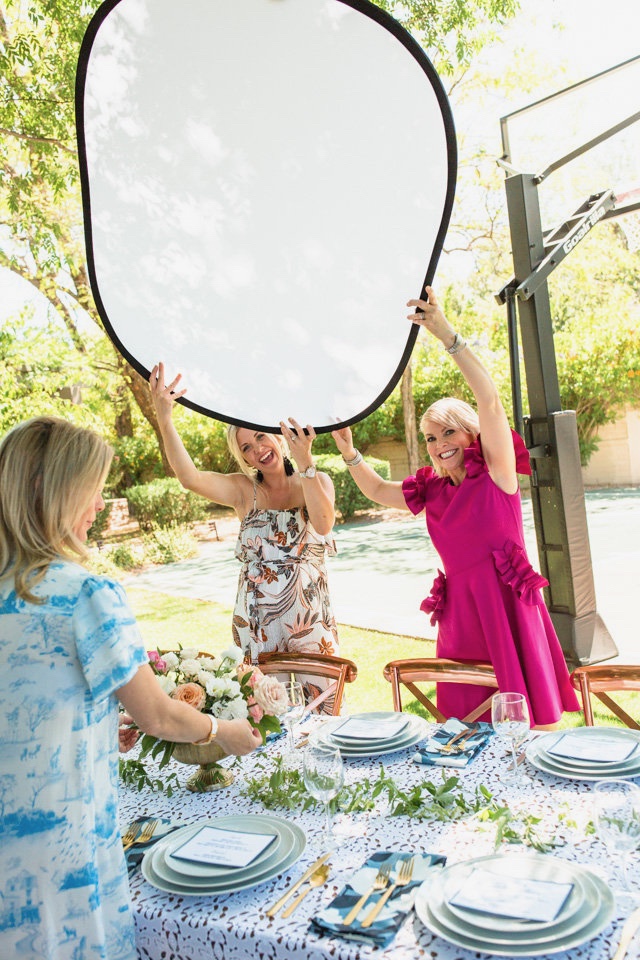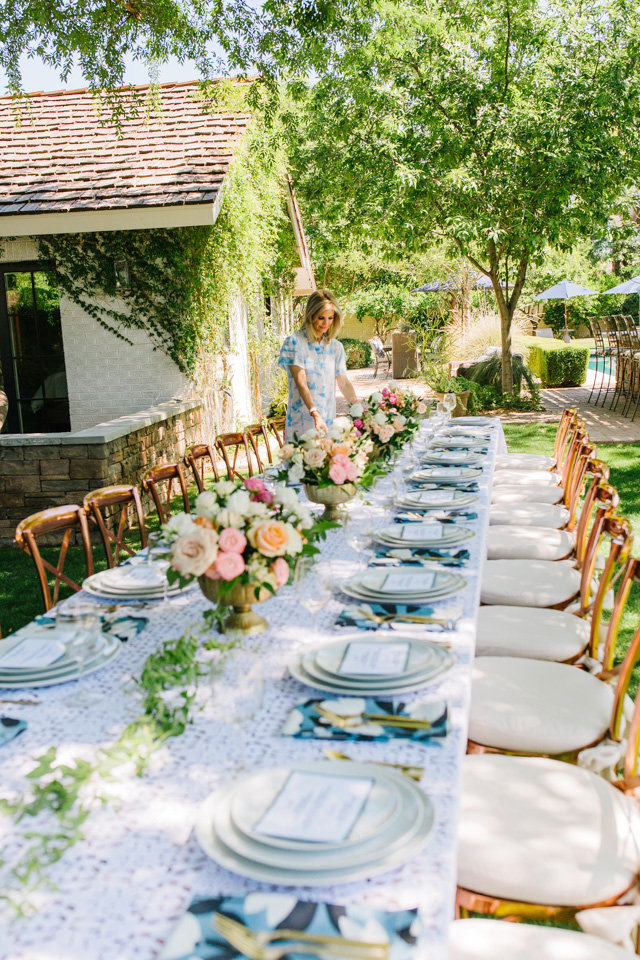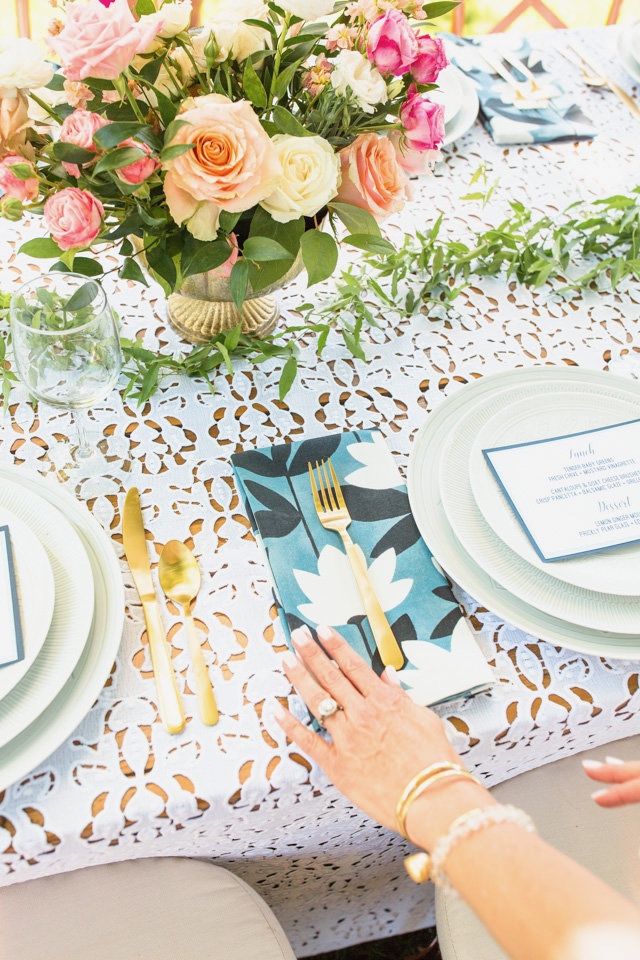 Step 6: Coordinate a takeaway swag bag
I wanted my guests to walk away with a reminder of our event, so I ordered cute jute bags and filled them with goodies donated by local businesses. Inside was everything from skin care products from Dr. Parson Plastic Surgery & Skin Center, custom-wrapped milk chocolates from T-Squared, a selection of cards from Pretty Paper Club.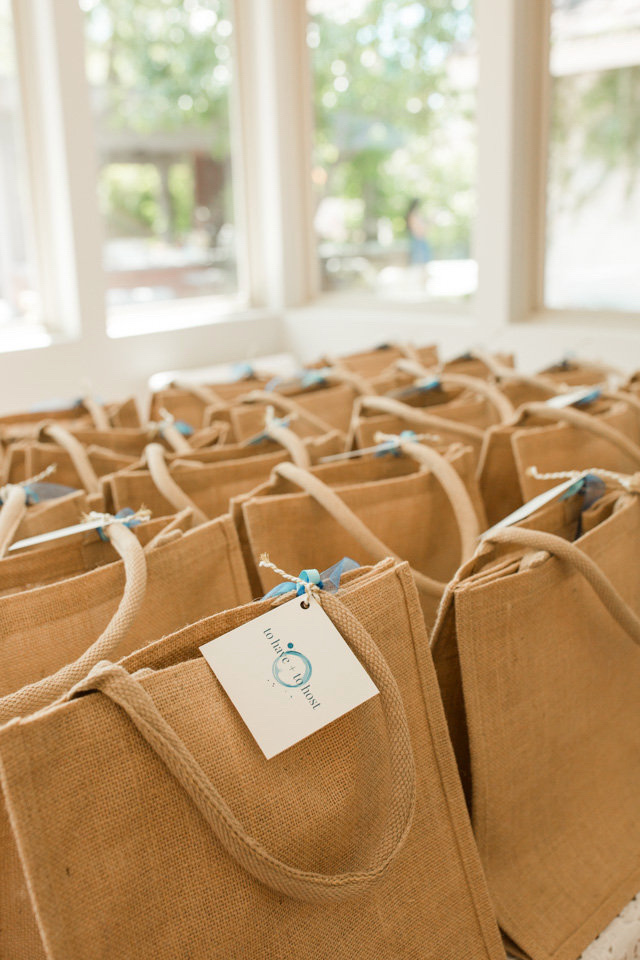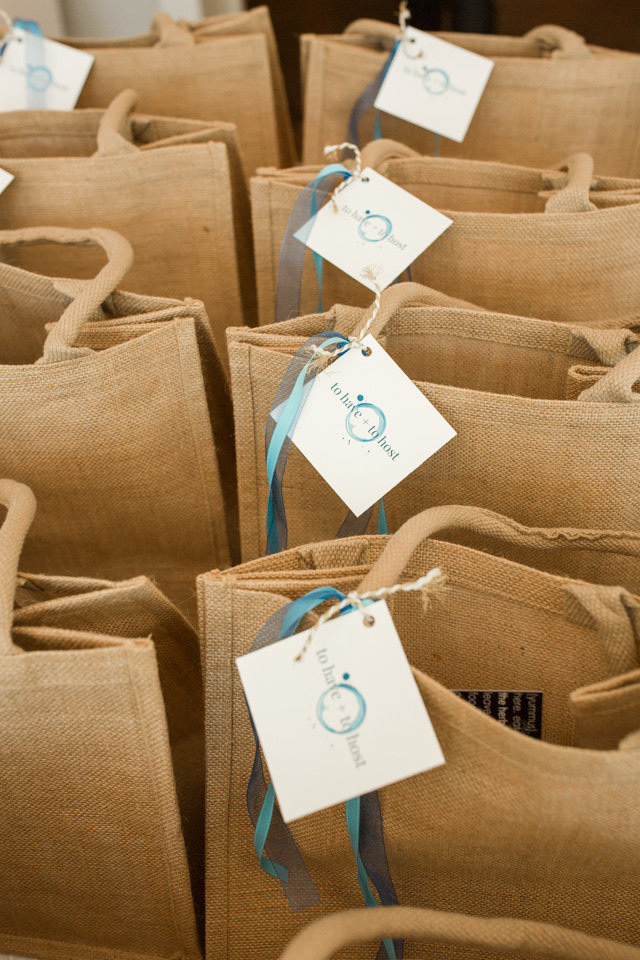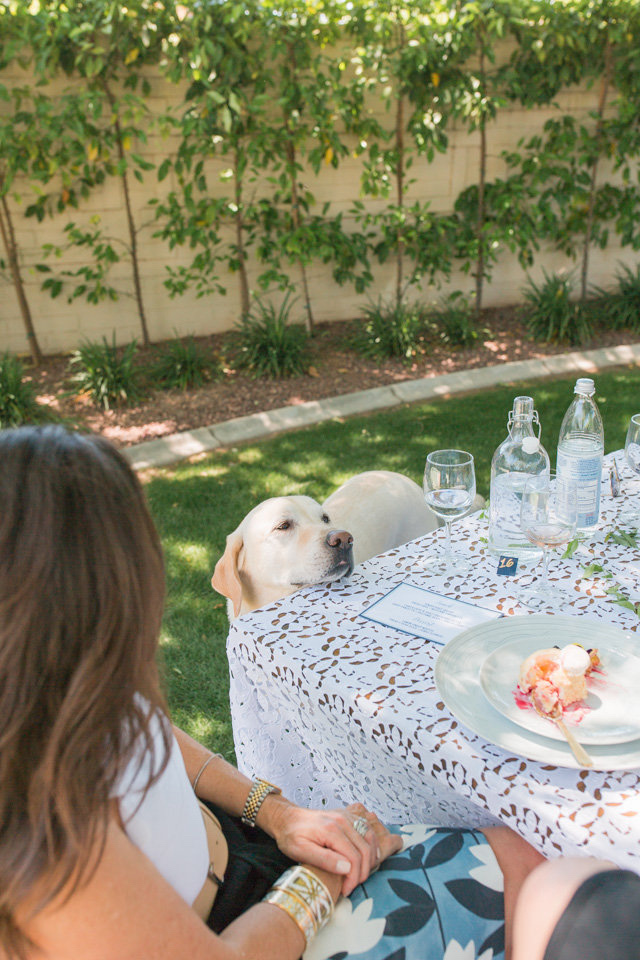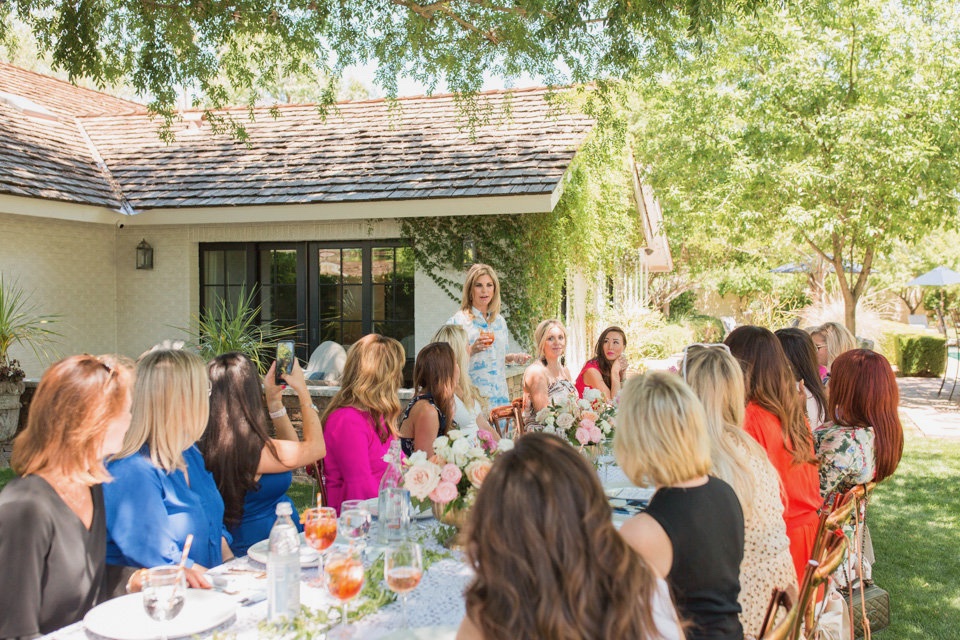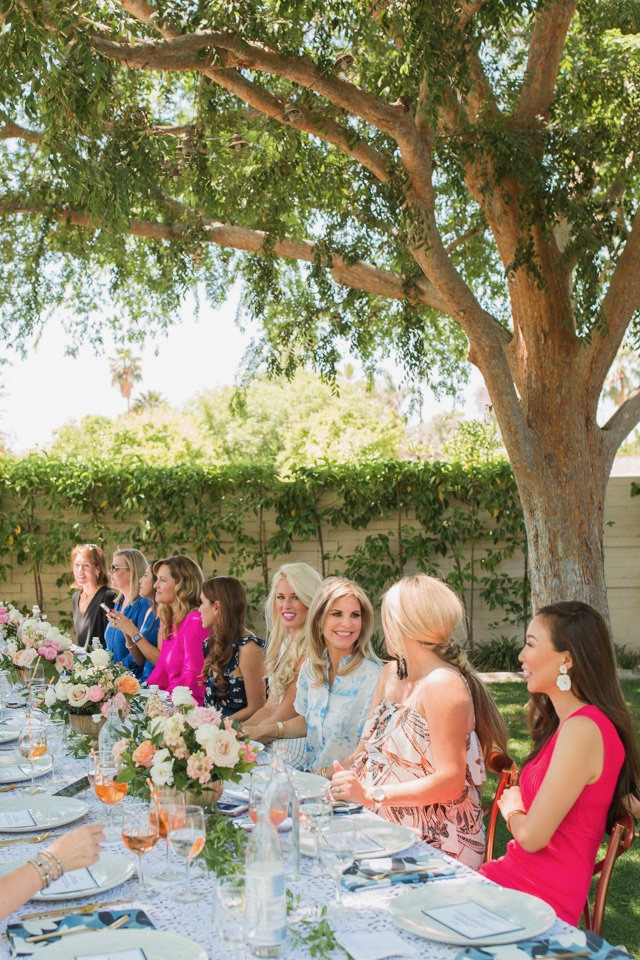 A huge thanks goes out to the vendors who contributed to make this such a success: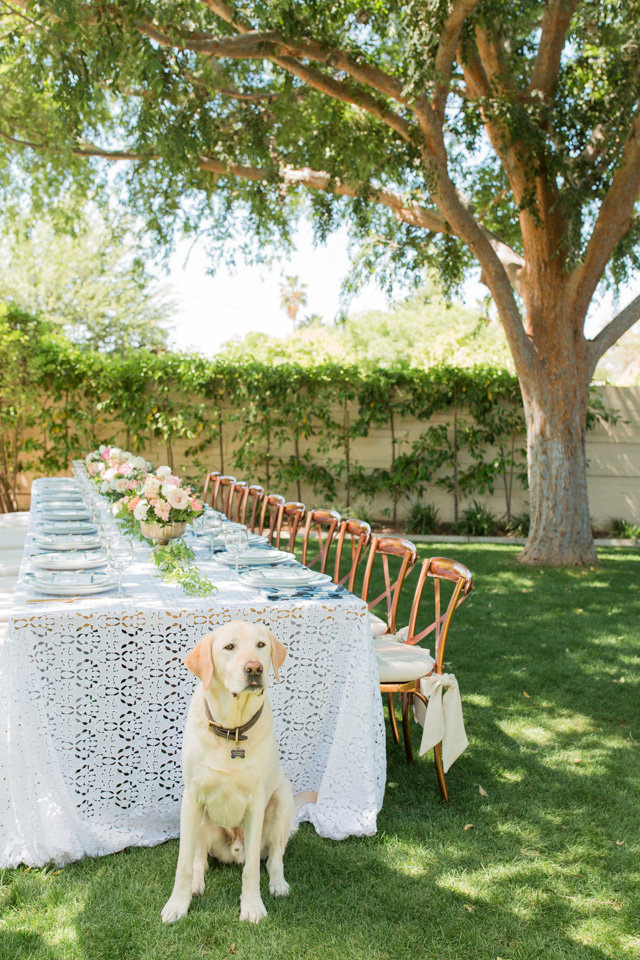 It was such a memorable event and I keep receiving comments on how much my guests enjoyed meeting and connecting with other women in the influencer community at my backyard luncheon.
Anytime I can entertain outside, I jump at the chance. Click here for the link to a backyard wine tasting party I gave my mom for her 75th birthday with 24 of her closest friends.