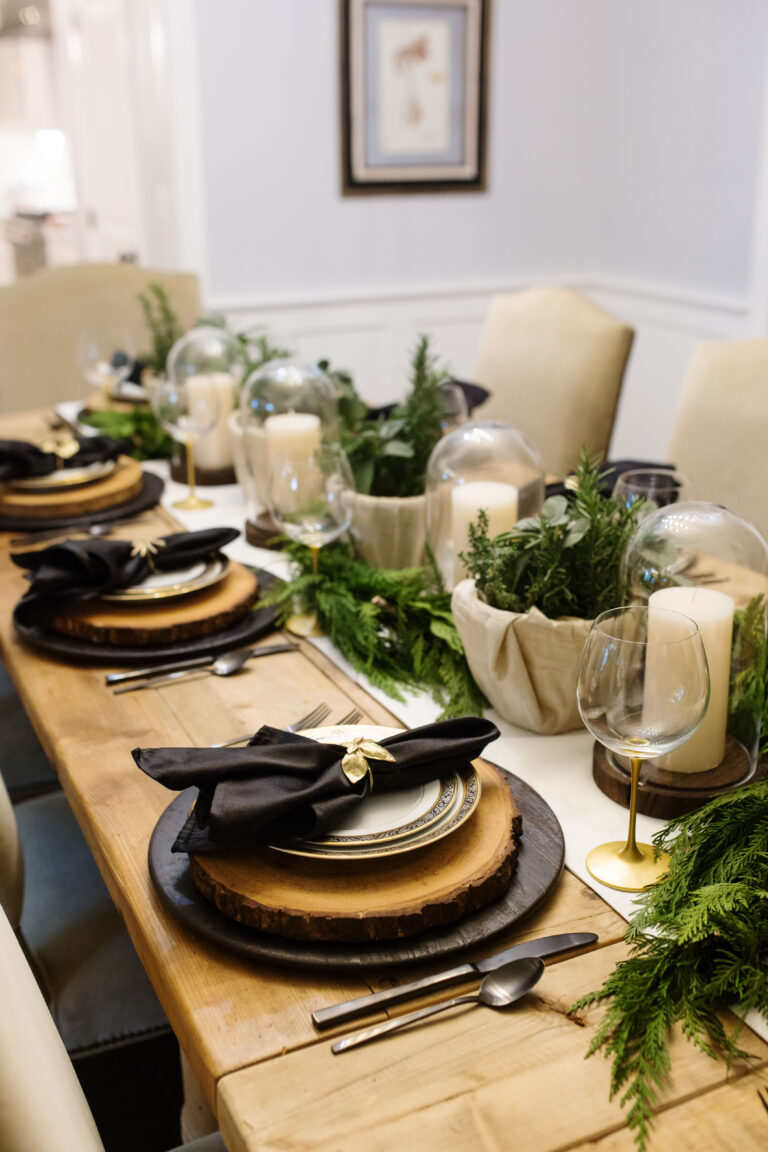 It's not uncommon for most people to get over a hundred emails in a day – I know I do! Some of them are spam, some are from online stores, some are correspondence and most of these go into the trash. One email I received a few months ago completely caught my eye, however. It featured napkin rings that were so spectacular, I opened it up right away because I had to find out more. This email ultimately was the source of my black and gold holiday table with a botanical inspiration.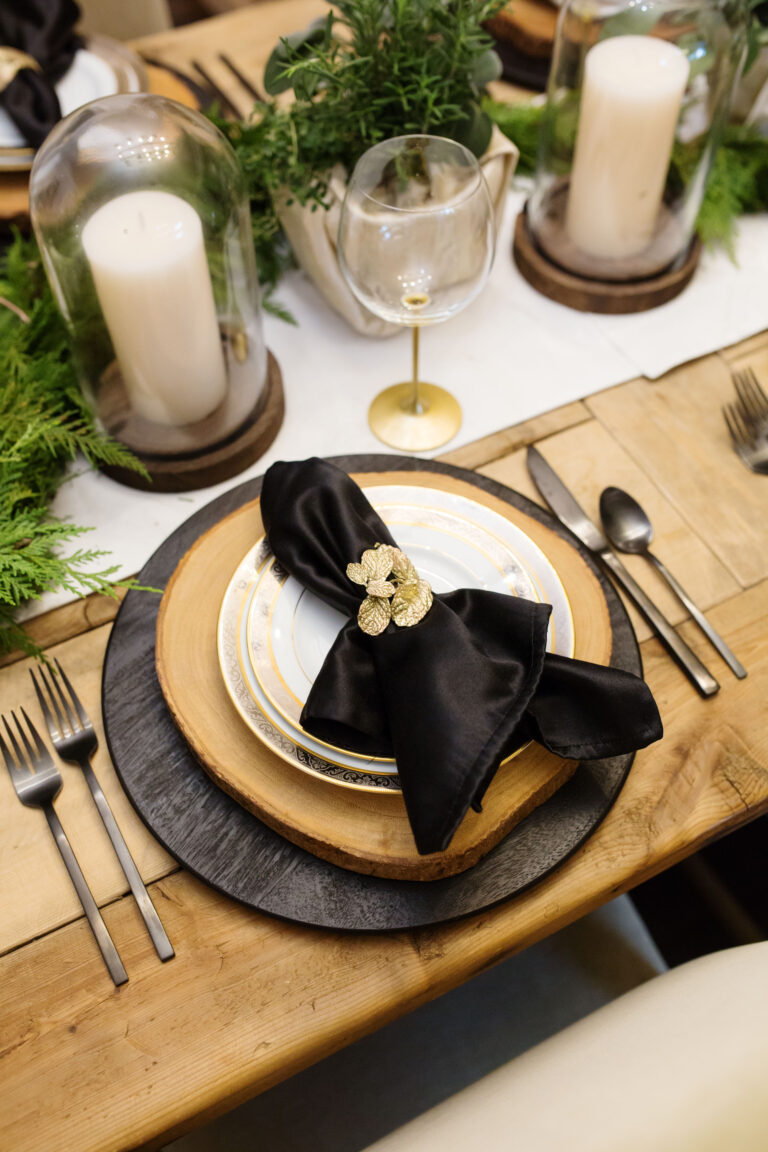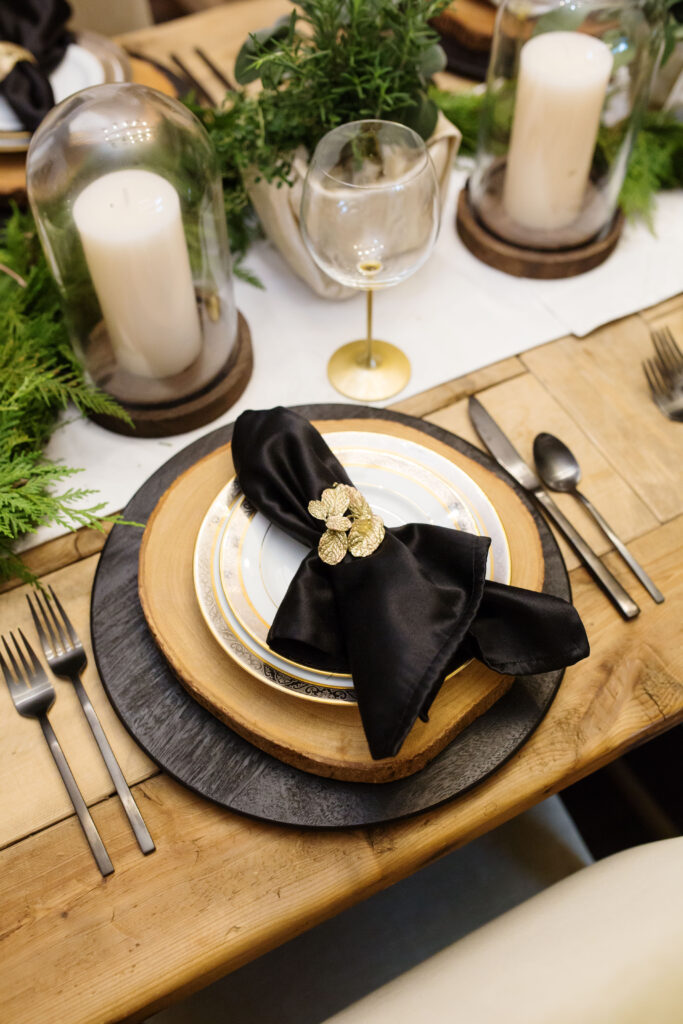 Shop this table top, place setting and furniture here: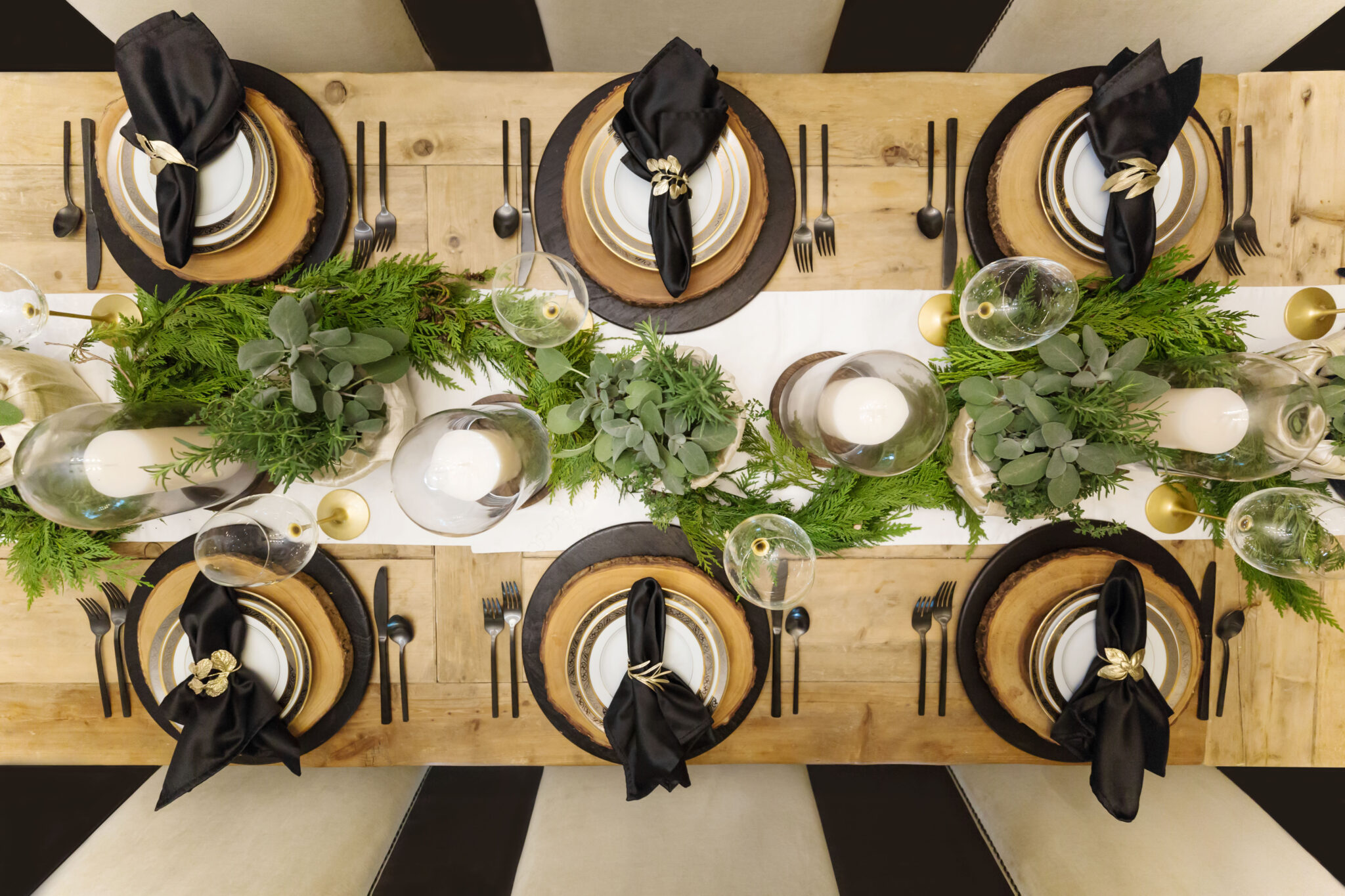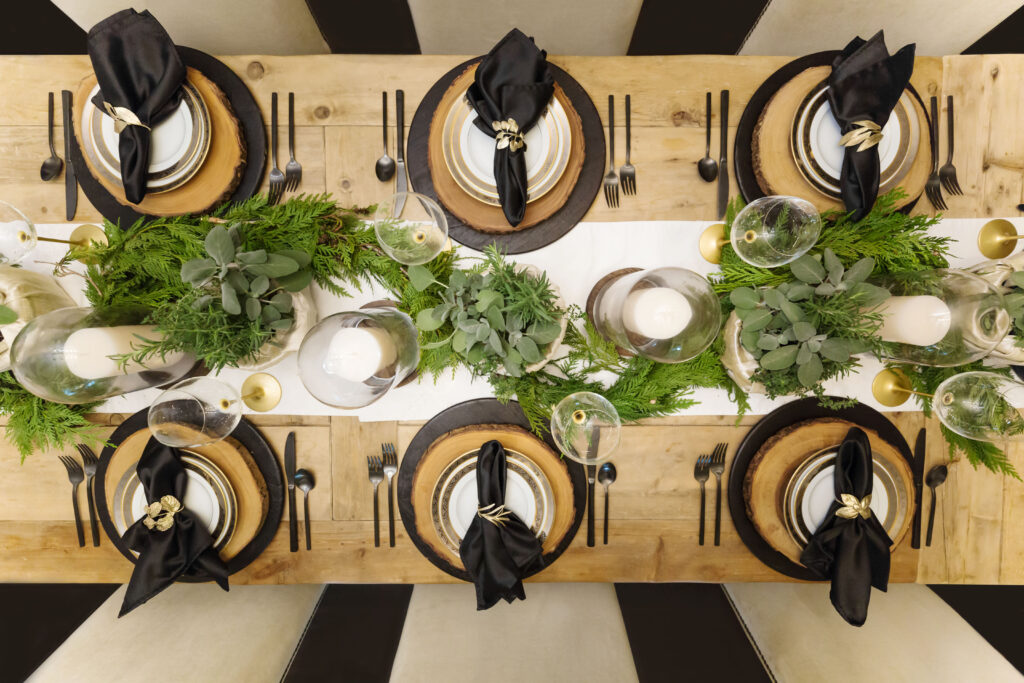 The artist behind these napkin rings is Michael Michaud, who has designed a world renowned collection of botanical jewelry and table decor. When I contacted Michael about what I had seen, he was so extremely generous and provided me with not only a set of 8 bronze herb napkins, but 8 pewter ones, along with some beautiful serving pieces from the collection.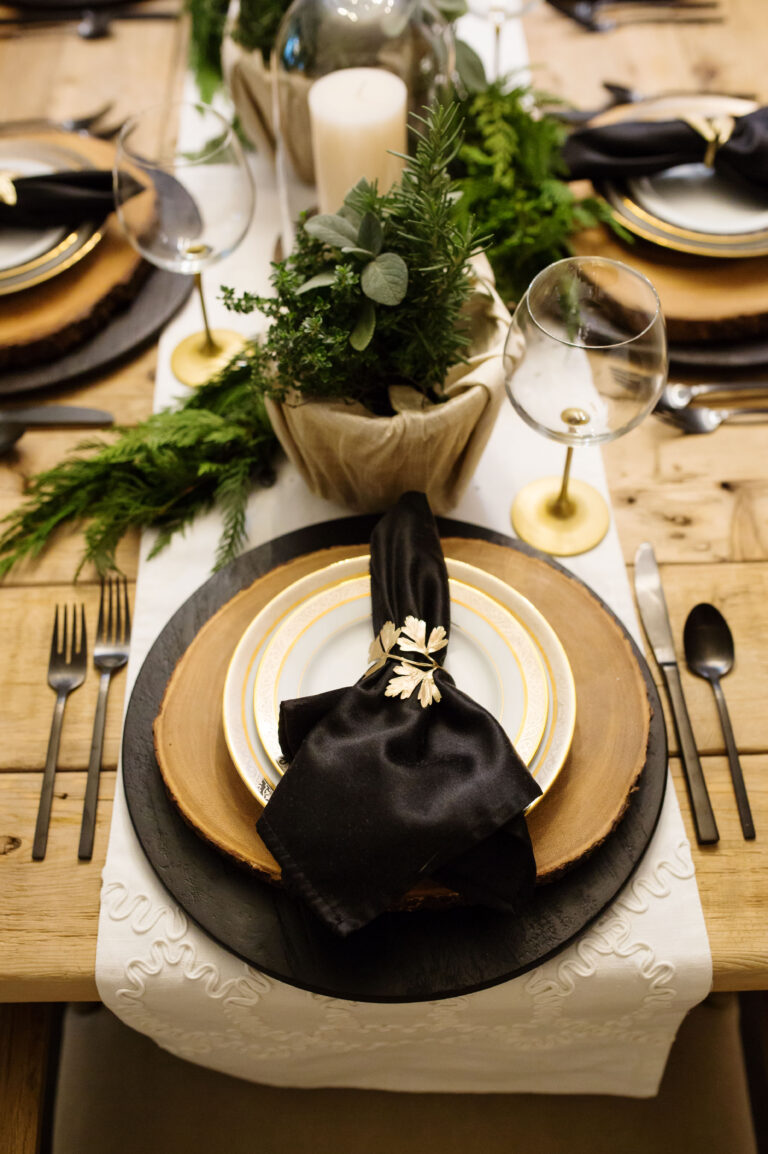 Michael lives in the Connecticut countryside where his love of the beauty that surrounded him blended with his passion for creating jewelry – this inspired the birth of Michael Michaud Jewelry. Michael's collection captures the exquisite detail of nature using soft patinas on bronze and pewter. Each piece is made in the USA, handcrafted in New York.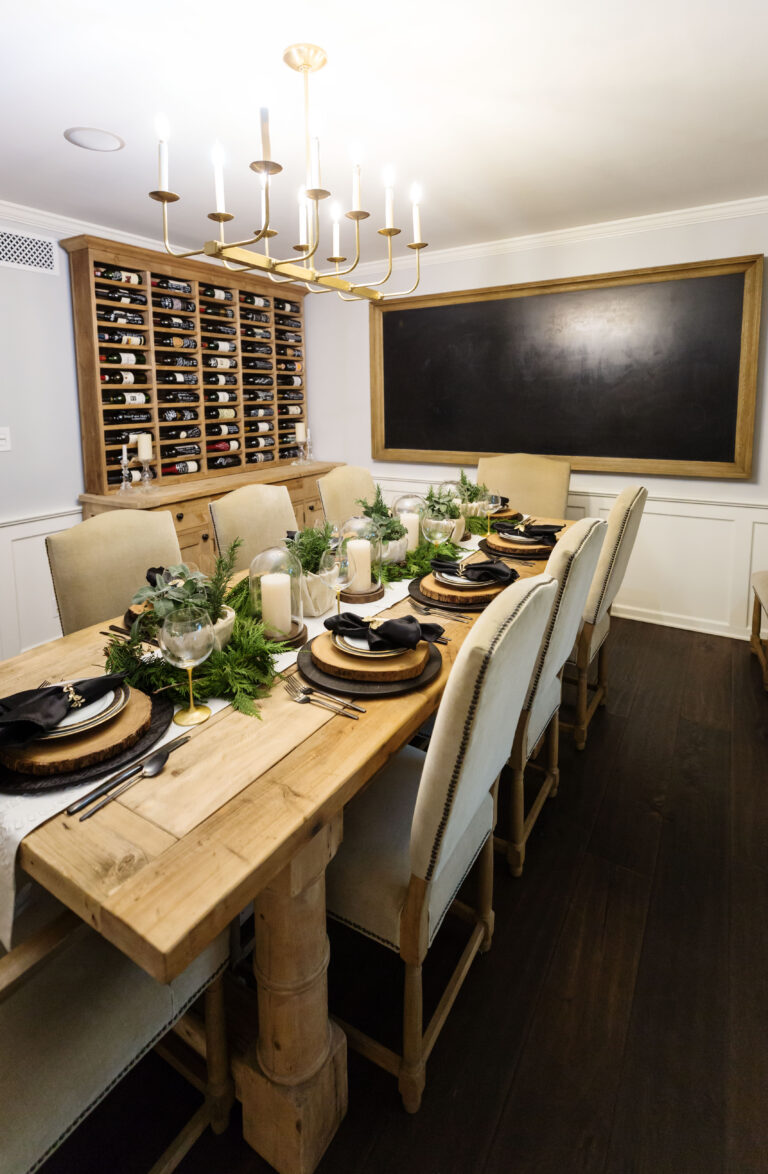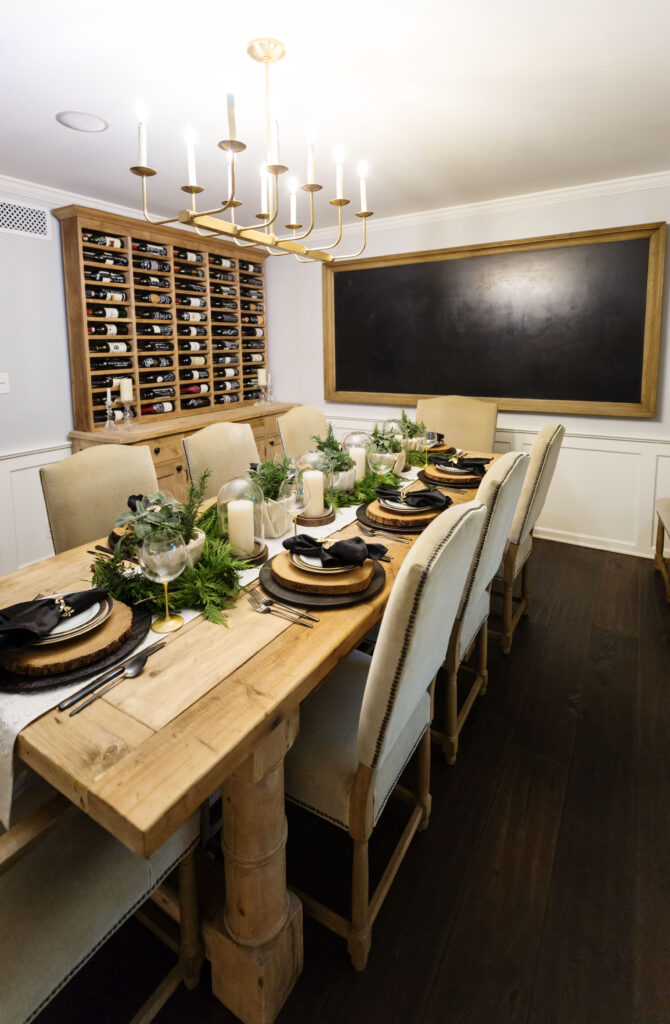 Michael uses an actual leaf, branch or flower in place of the wax model – in the case of these napkin rings, they were actual herb cuttings. A mold is created around the botanical element and as it is heated, the plant matter burns away and leaves behind a beautifully detailed mold of itself.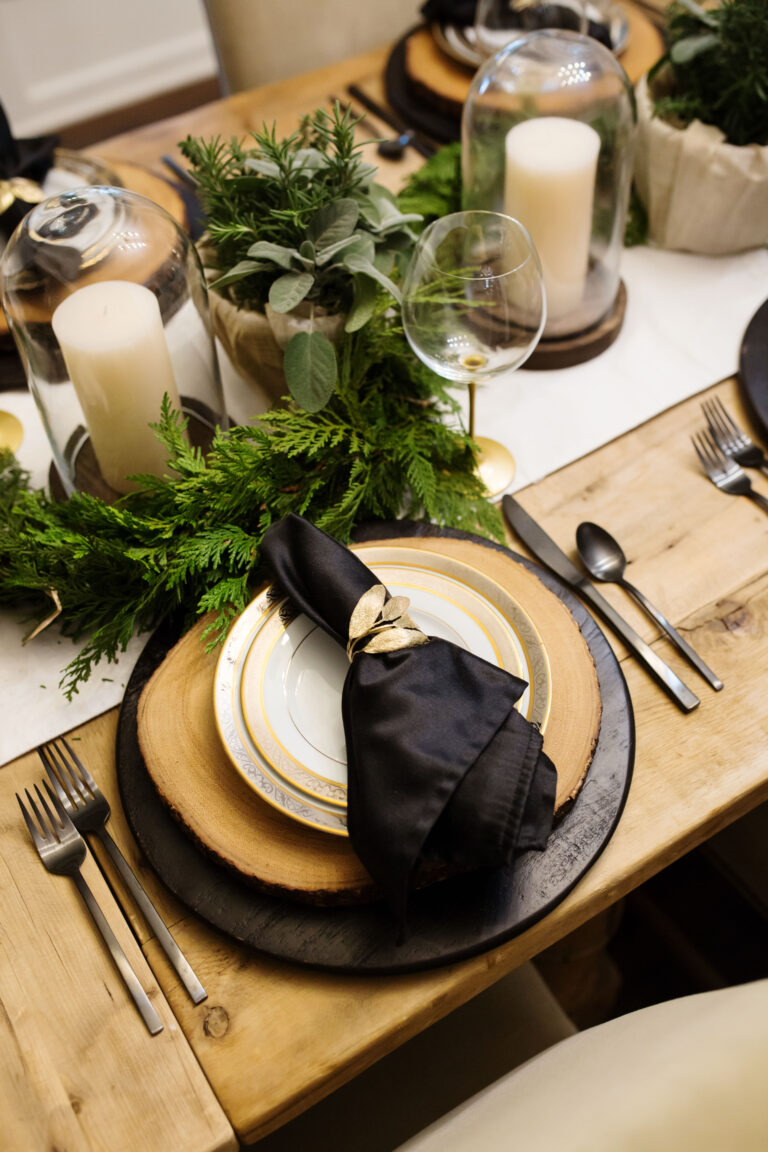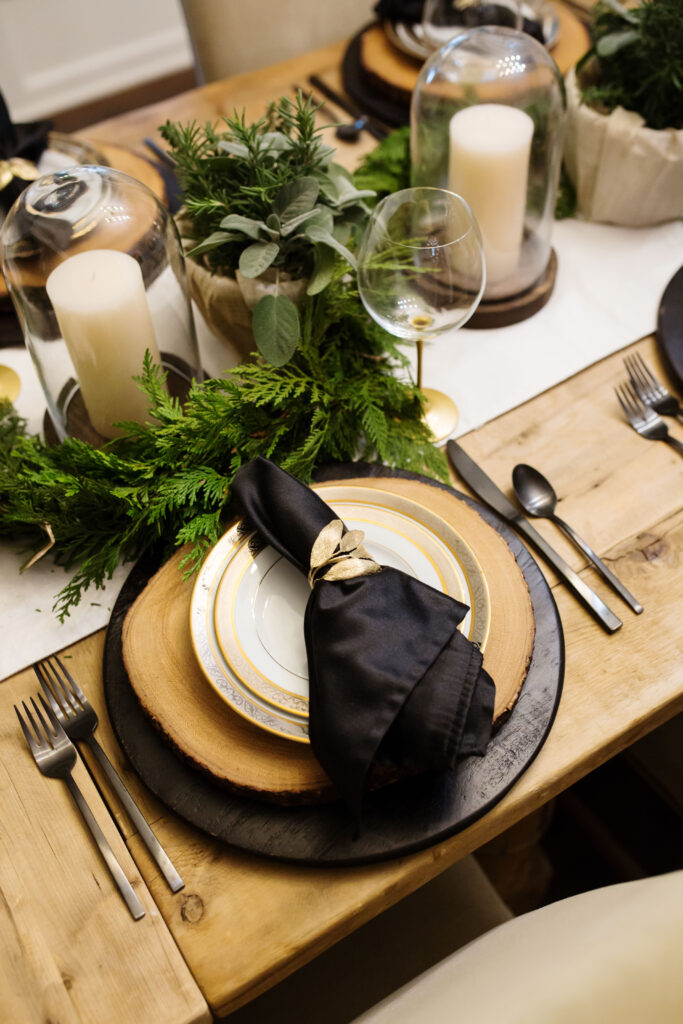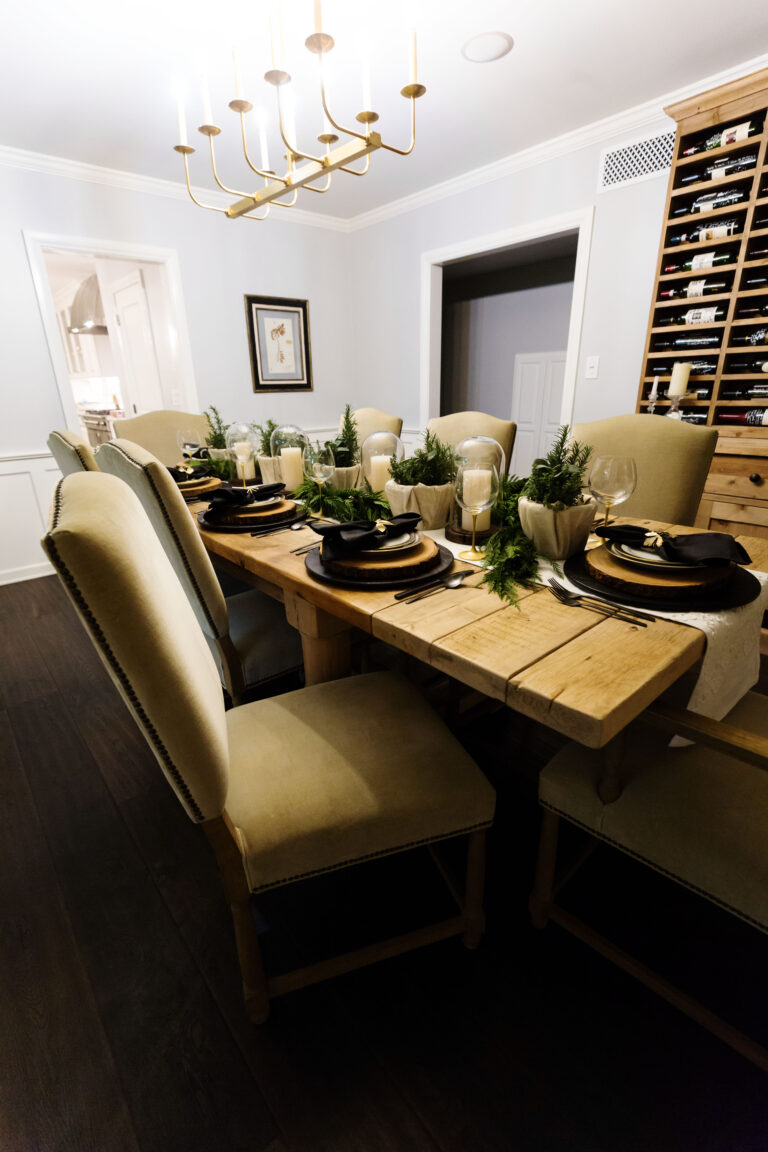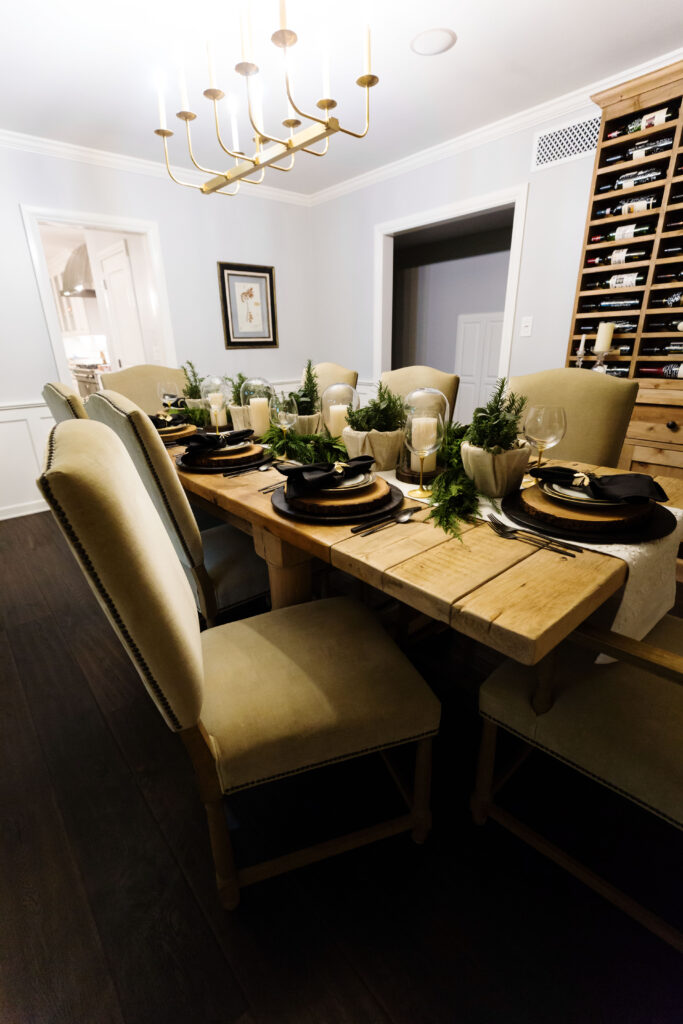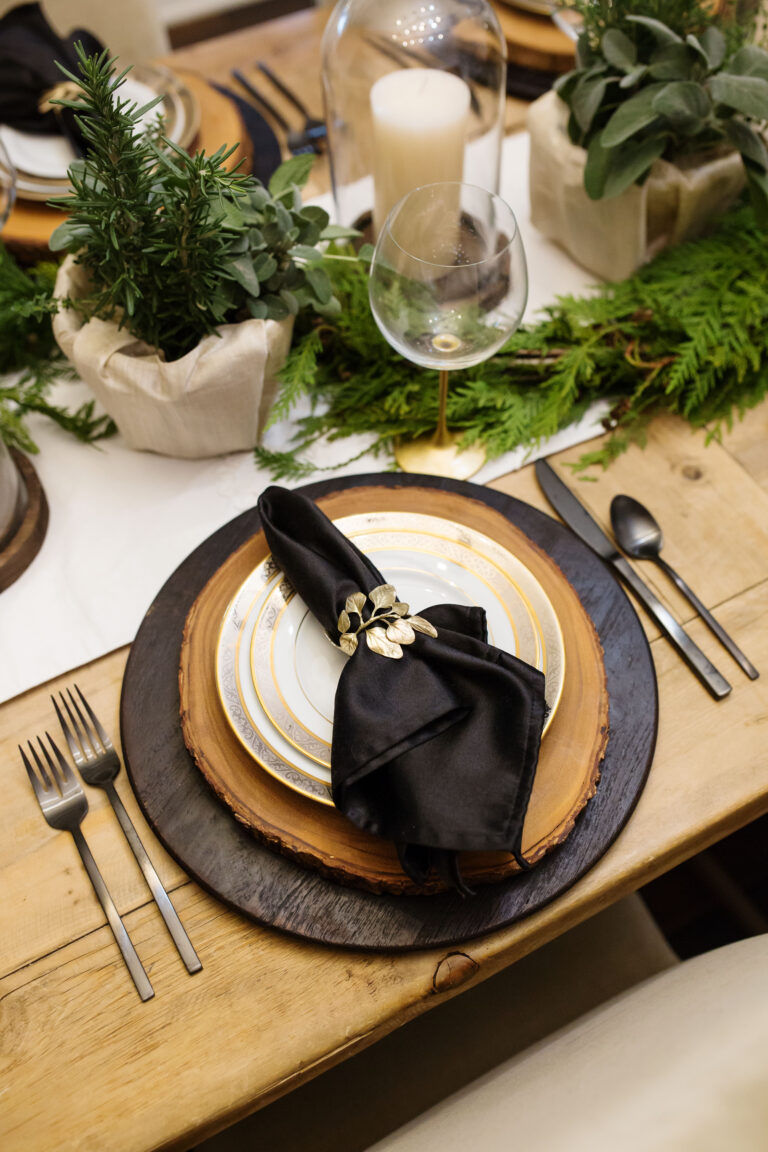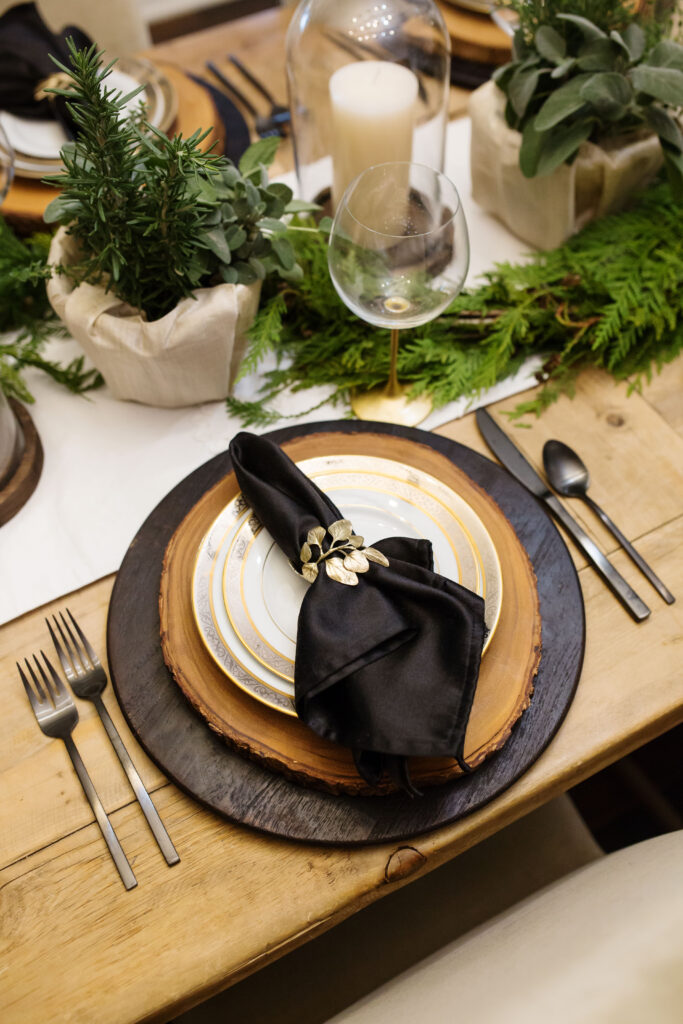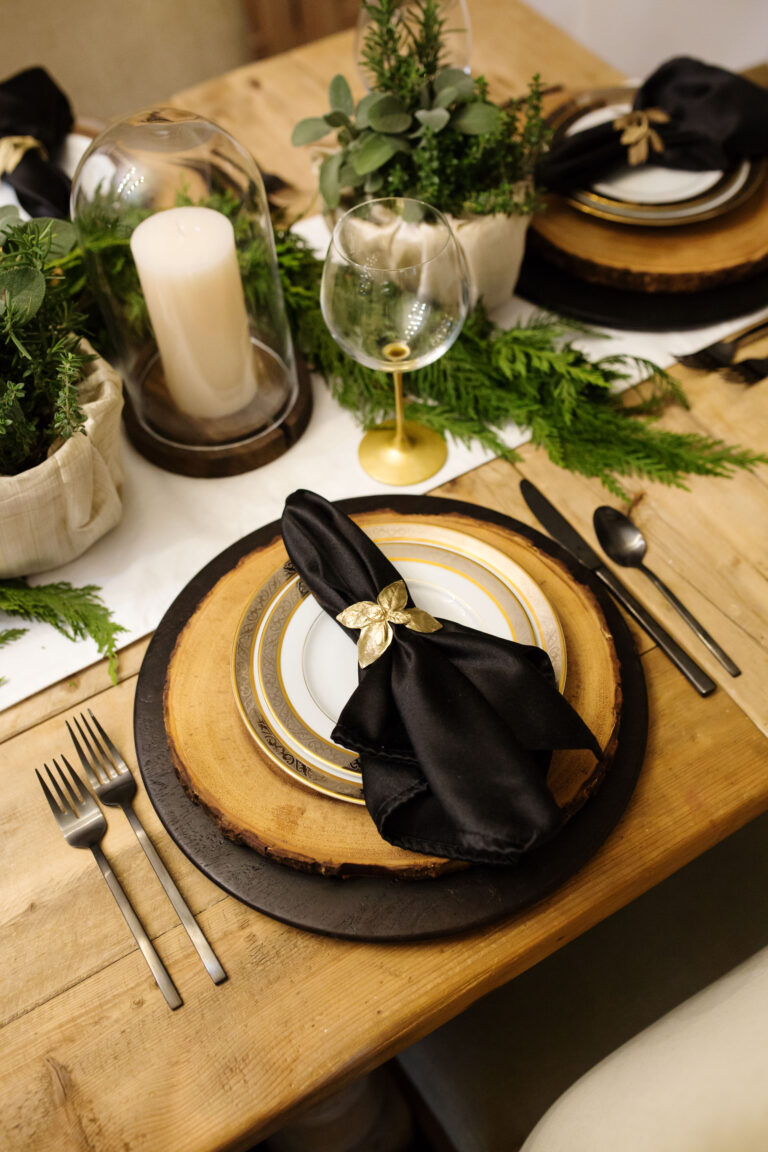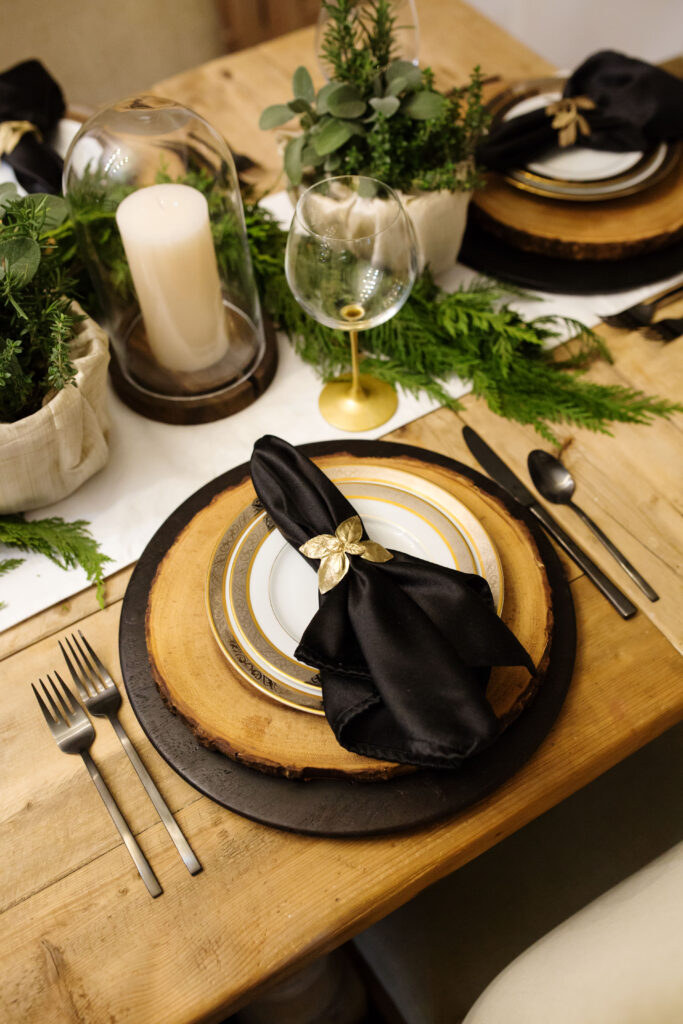 I hope you enjoyed my black and gold holiday table as much as I enjoyed styling it with the botanical inspiration from my talented friend, Michael Michaud.
To see another table featuring a woodsy, nature-influenced theme, see my post here.
This post was created in collaboration with Michael Michaud Jewelry.