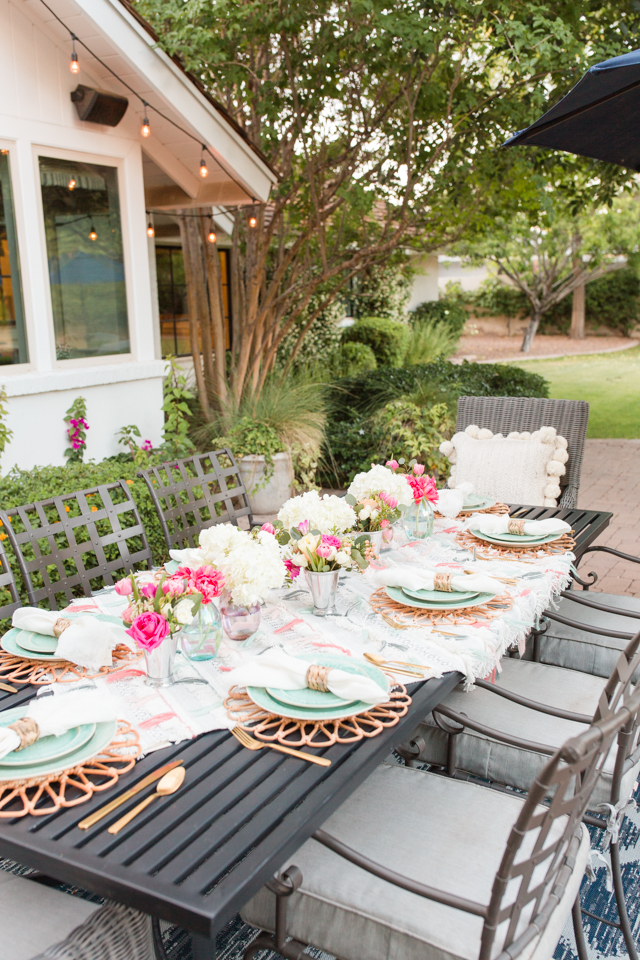 What's better than coming up with cute backyard party ideas? Creating them with two talented women who share the same passion for entertaining as you do!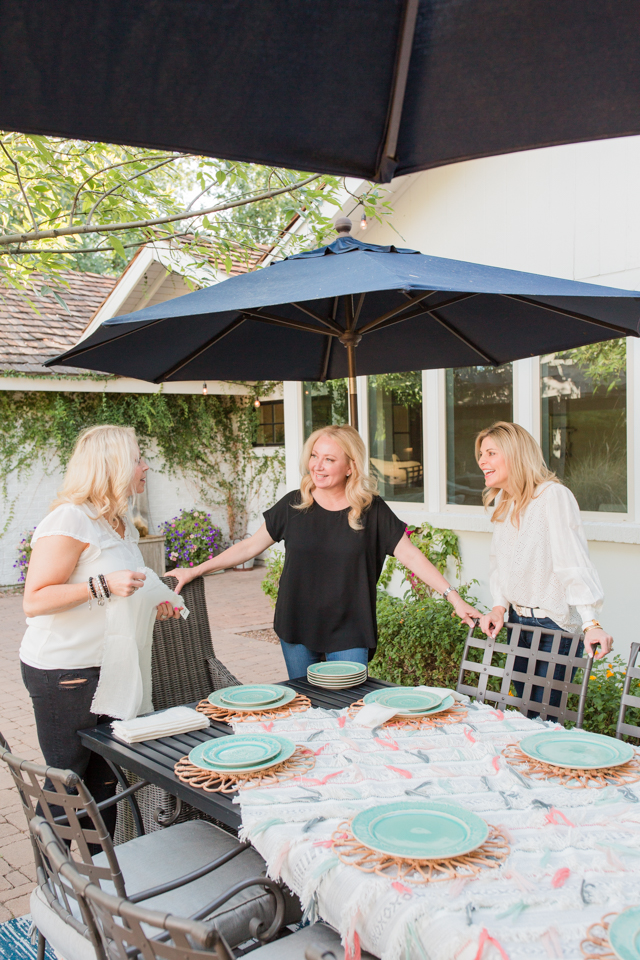 About a year ago, I connected with two other entertaining bloggers, Home with Holliday and Home with Holly J, through social media and had our first conversation via phone shortly thereafter. We became fast friends and realized we had so much more in common that just our love for hosting. Our dream of meeting in person became a reality in May, when they traveled to Phoenix, from Denver and Utah, to participate in our own blogger retreat.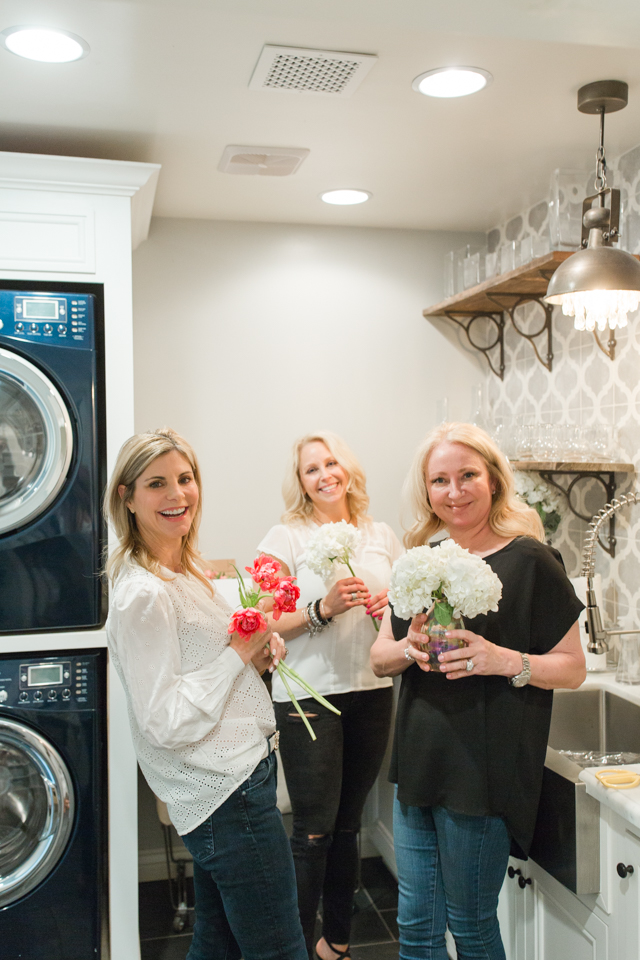 We combined our talent to create this fun backyard party. What we were able to learn from each other was absolutely amazing – from ideas on content creation to photography tips to social media pearls, it was really invaluable. We laughed through dinners, met other bloggers at a luncheon we hosted, shopped our way through Old Town Scottsdale, and marveled at table top items like only entertaining enthusiasts like us could.
I invited both Hollys to my home in North Central Phoenix for dinner one night with my family. We all decided that it would be a blast to harness our hosting enthusiasm and design a table that was a culmination of all our styles.
The Linens
When we all first went into Anthropologie home decor section for inspiration, nothing really sparked our interest. Until we went into the bedding section – that's where we found this throw blanket that was literally the foundation for our table!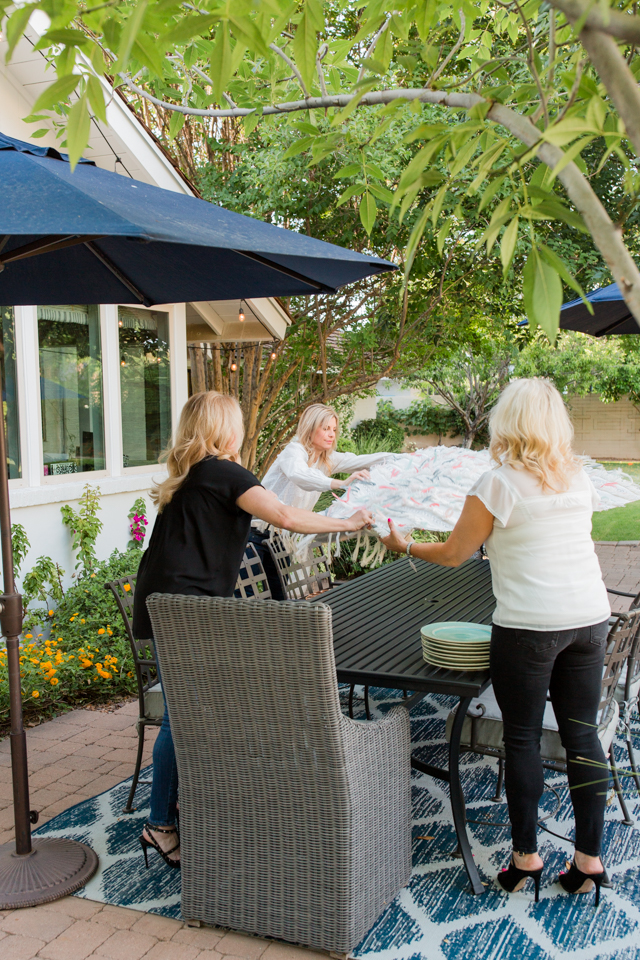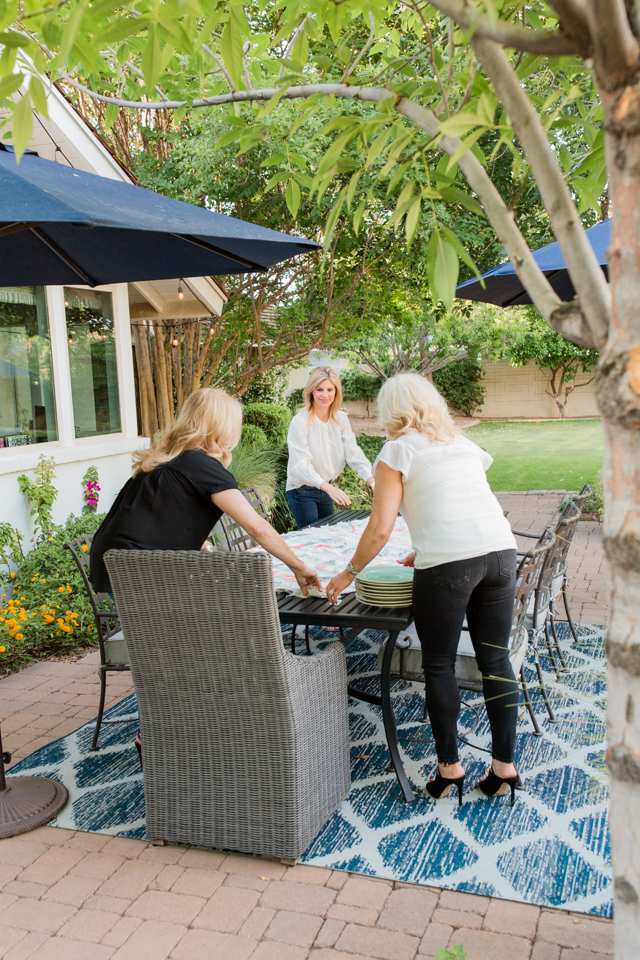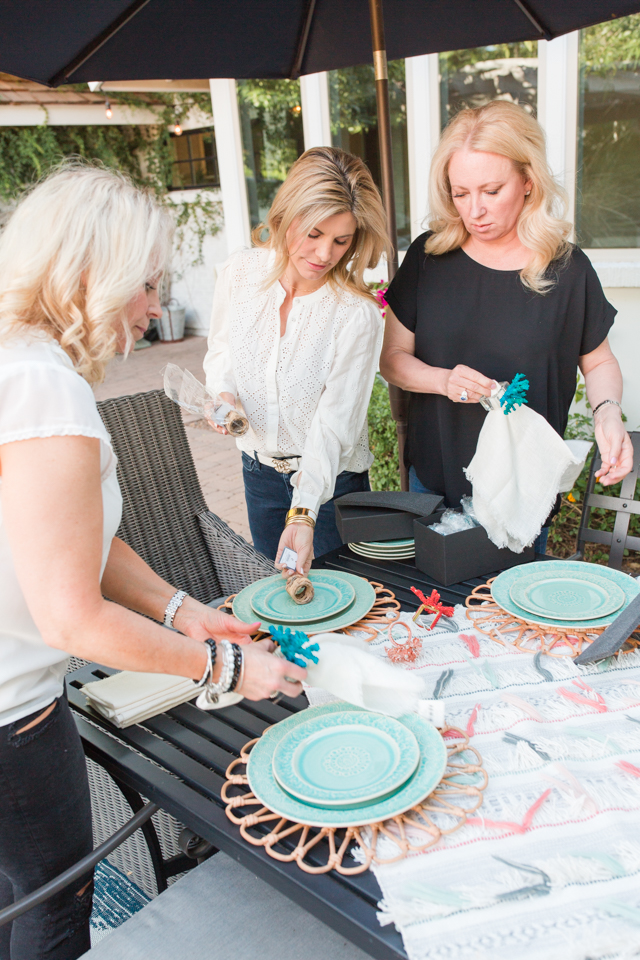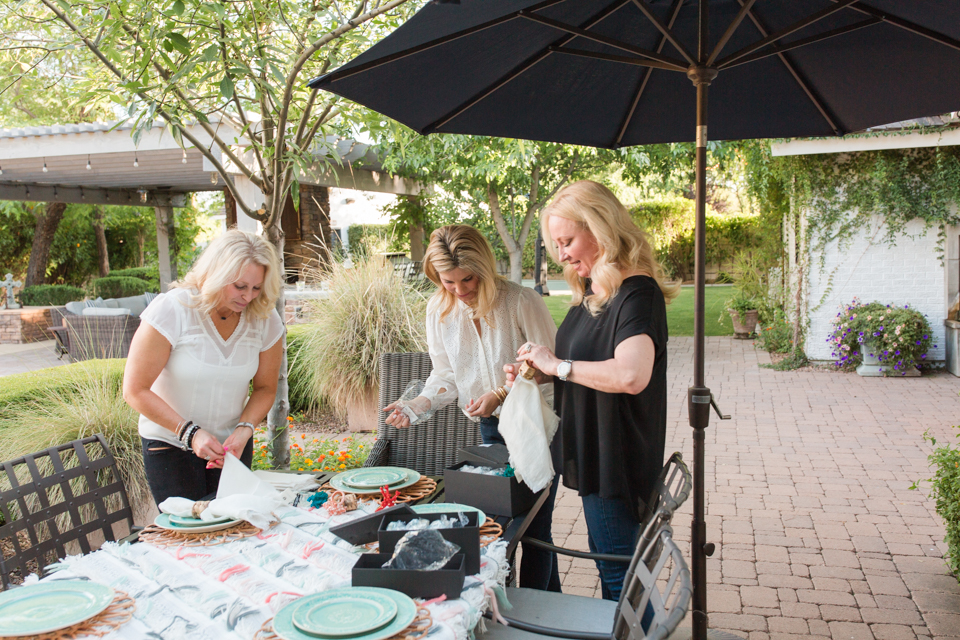 Shop the linens here:

Place Setting
Once again, everything for the place setting was from Anthropologie. Their selection of tabletop decor was right on the spot for our theme!!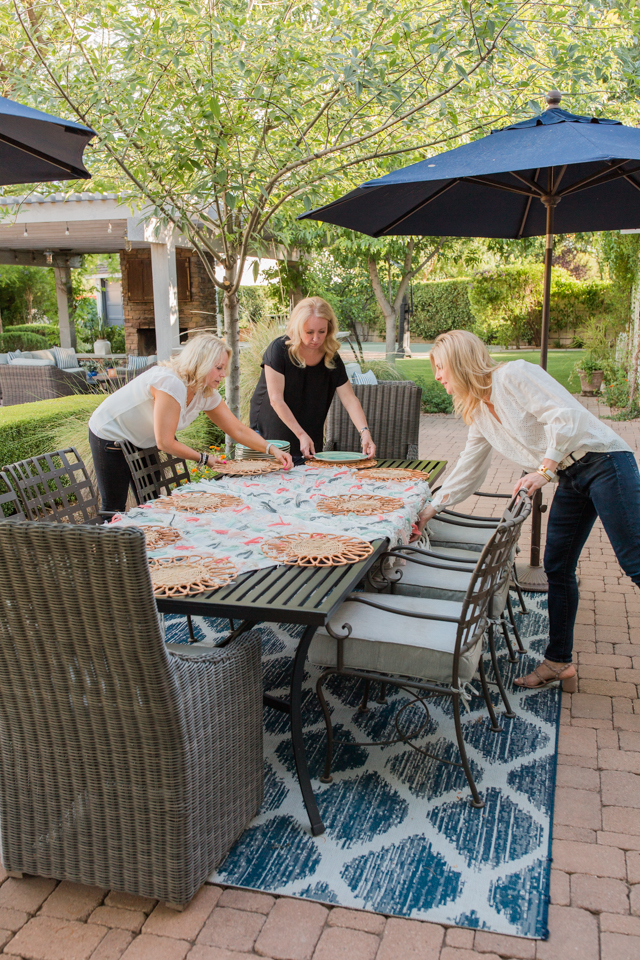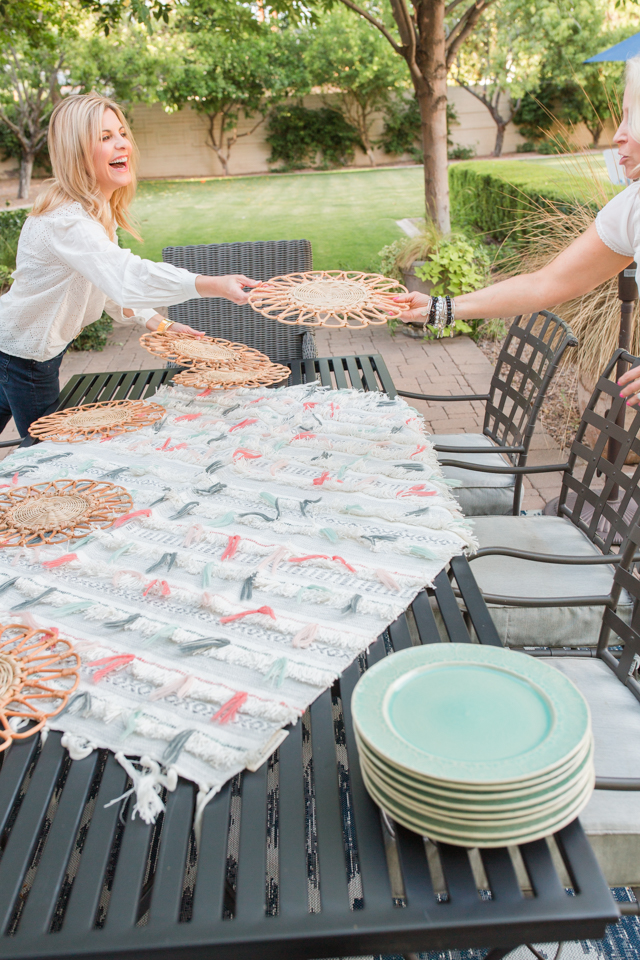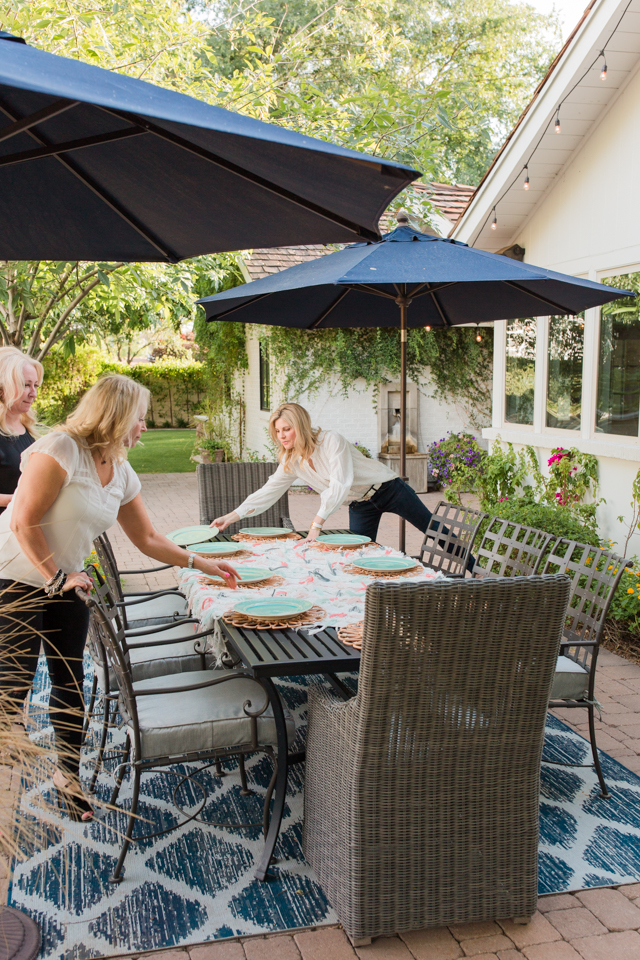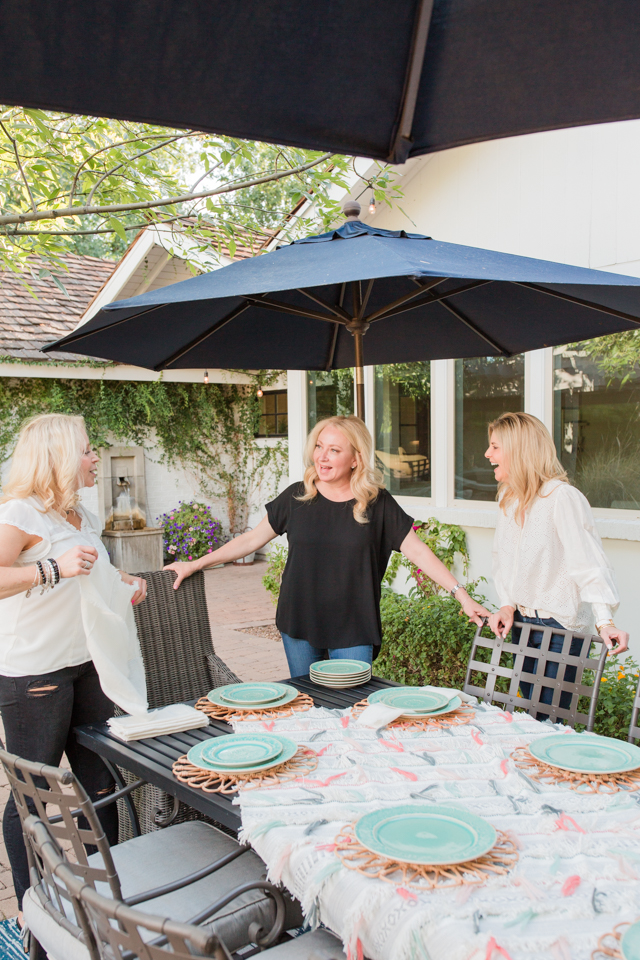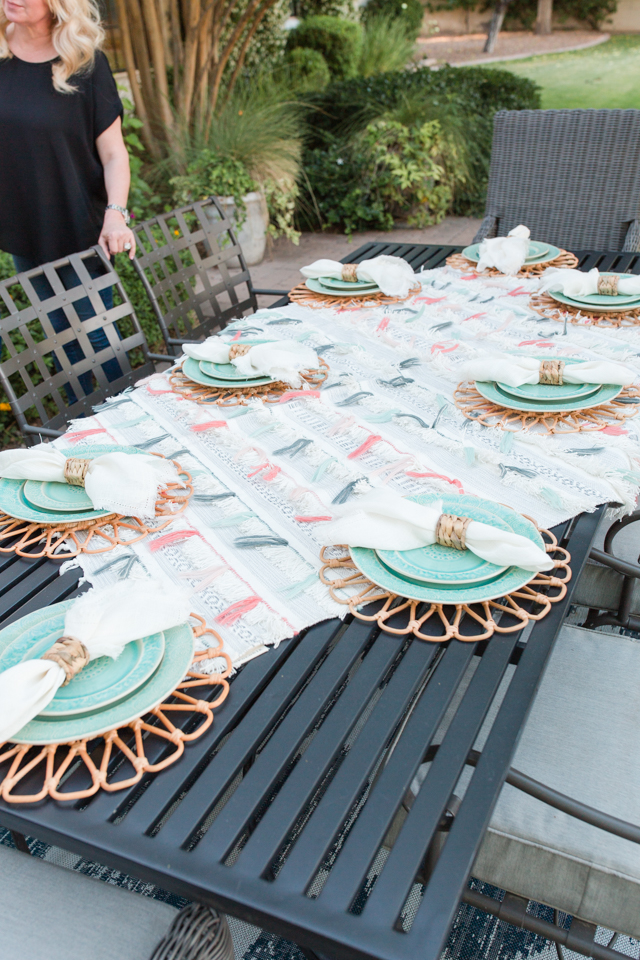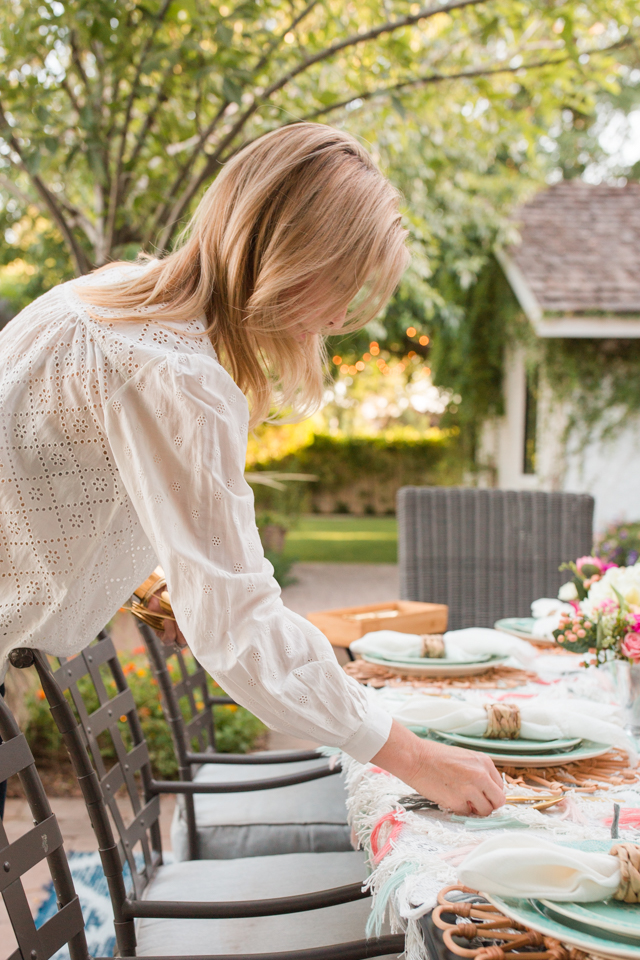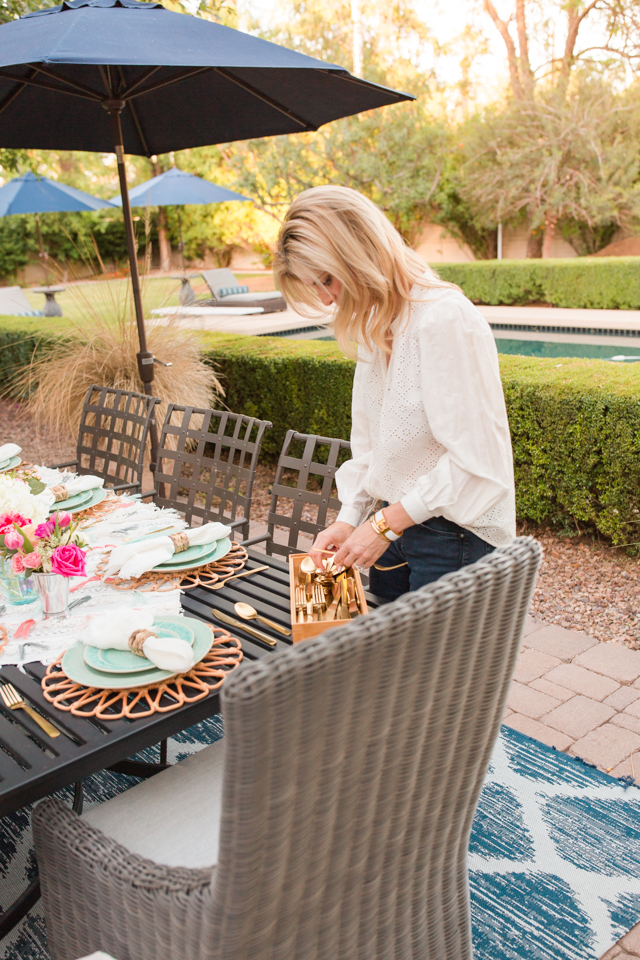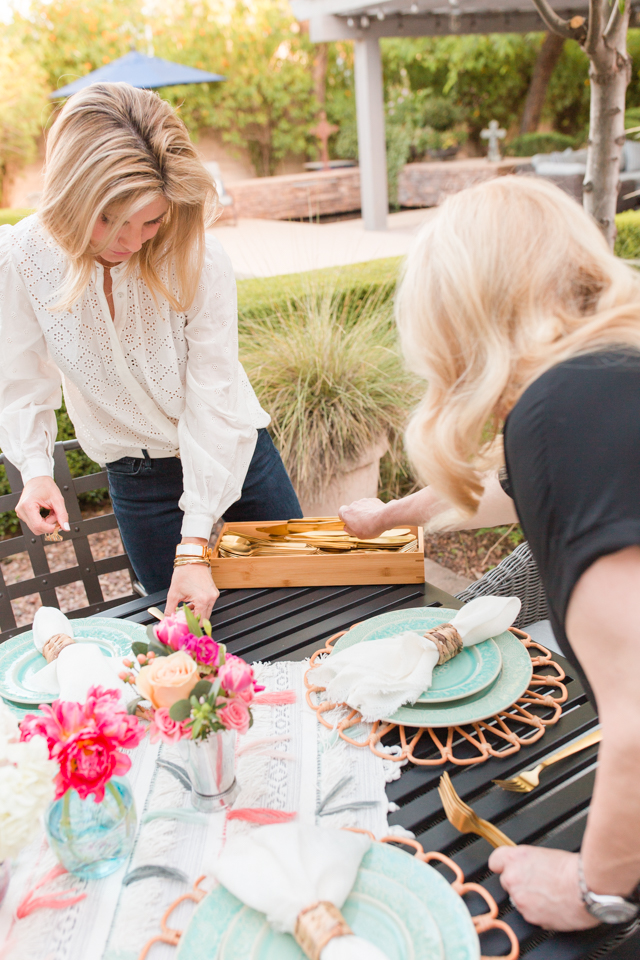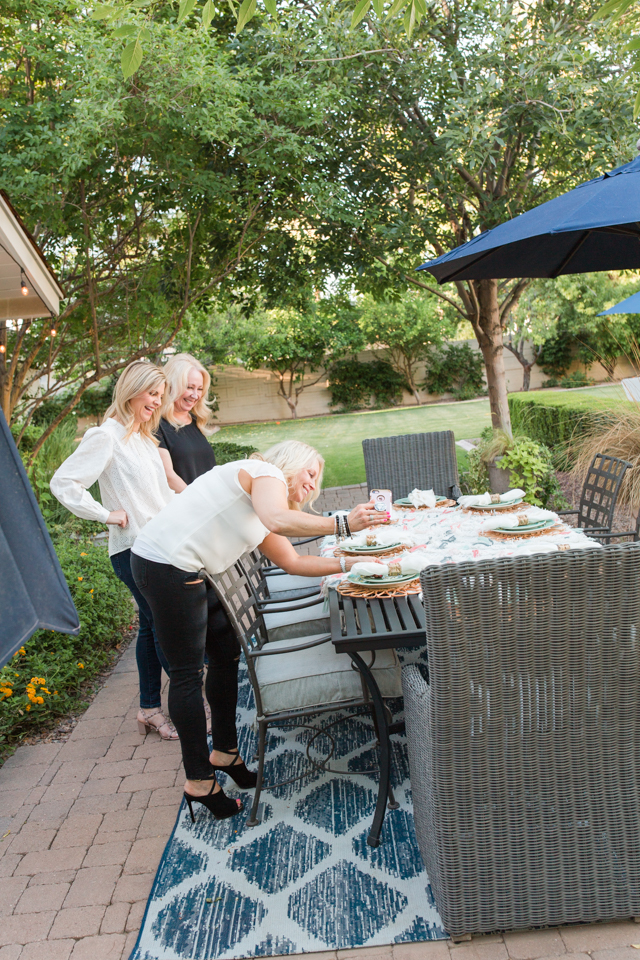 Shop the place setting here:

Flower Time
Of course, we couldn't forget about the florals! We re-purposed some of the arrangements that my friend Jennifer from Petals designed for a blogger luncheon we hosted earlier in the day. I had picked up the others from Trader Joe's the day before, hoping they would match our table, and they did!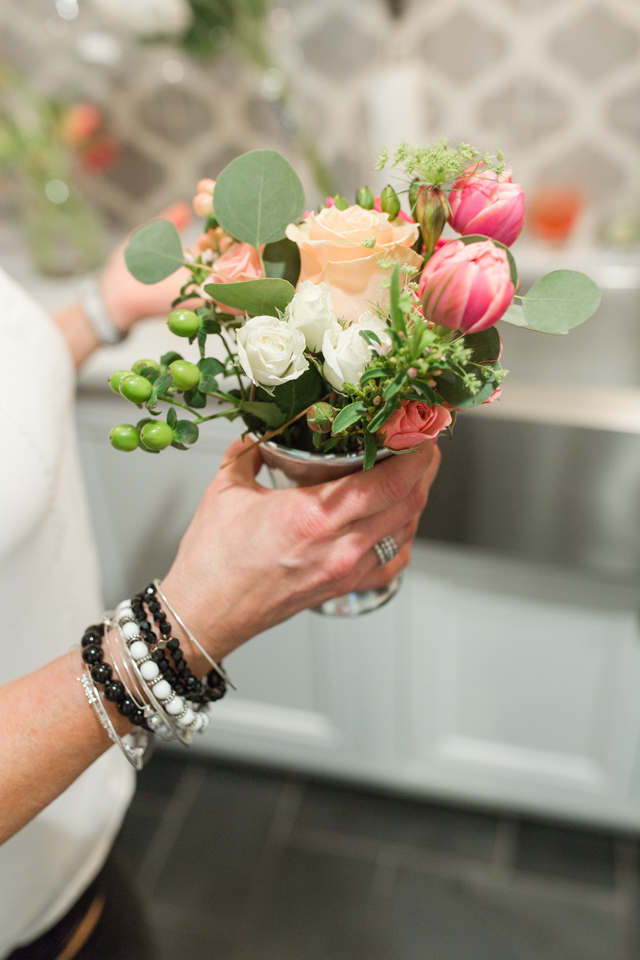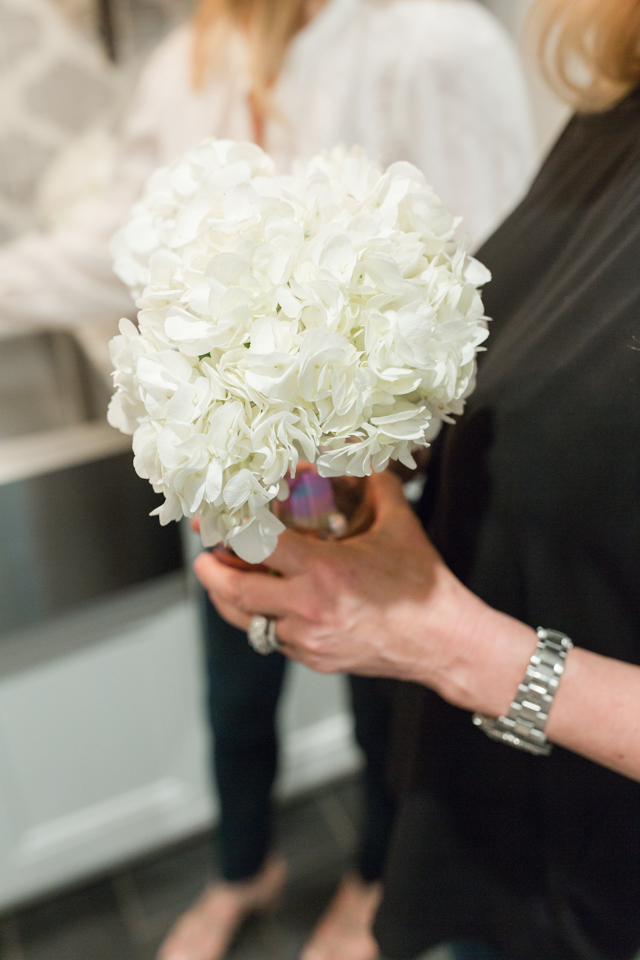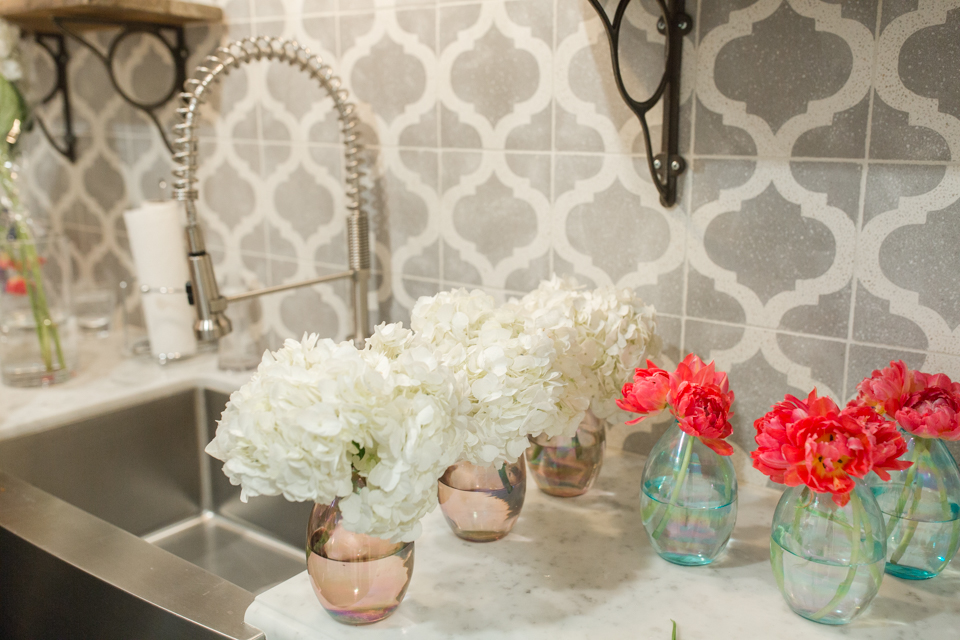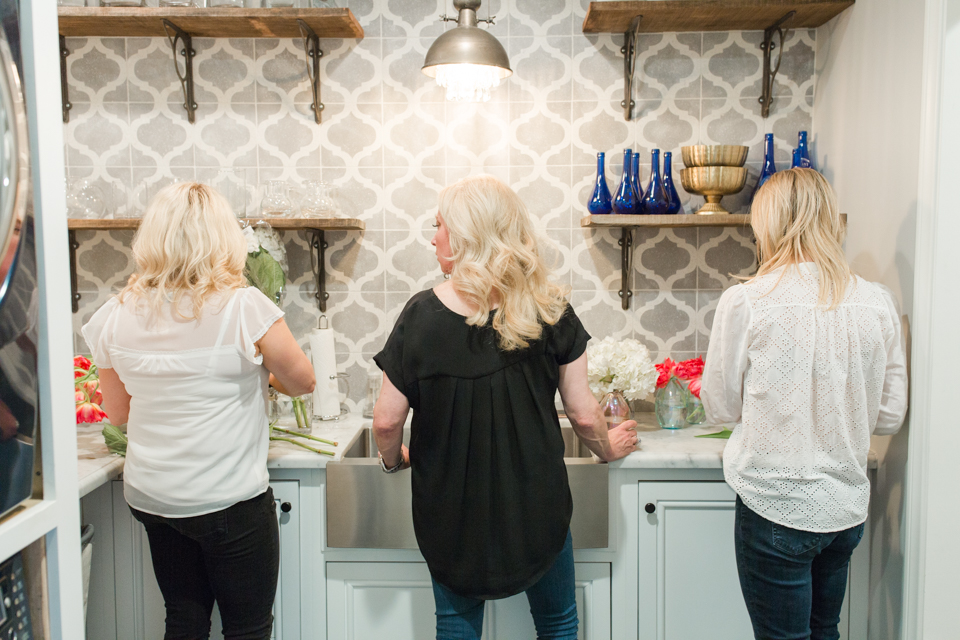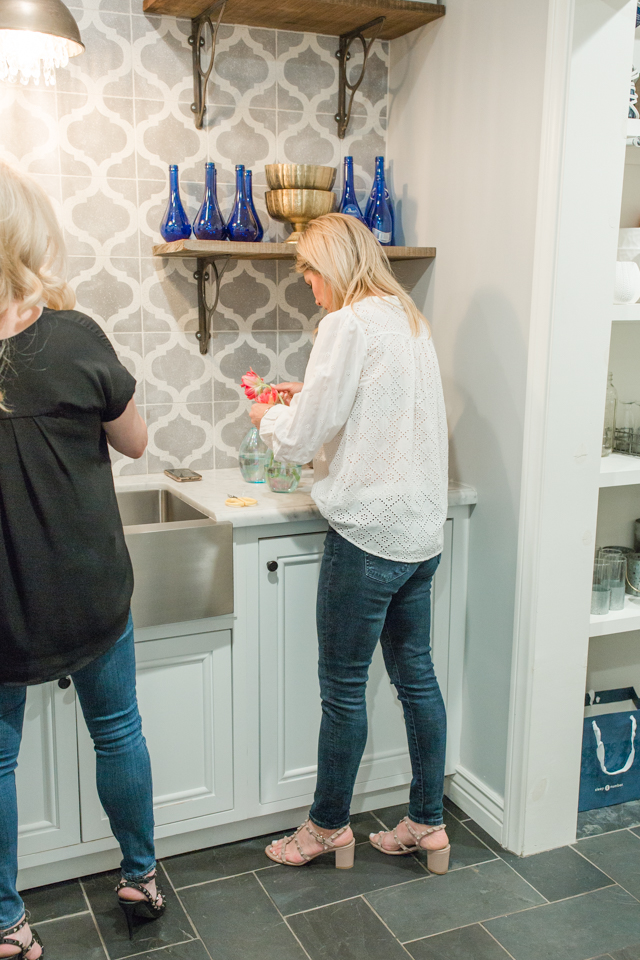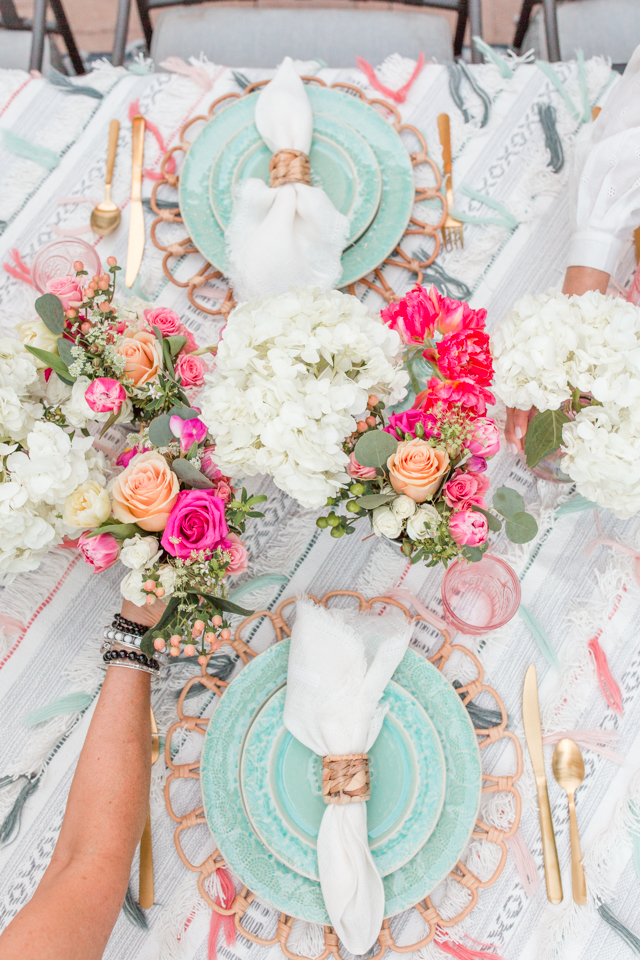 Shop the vases here:

Finishing Touches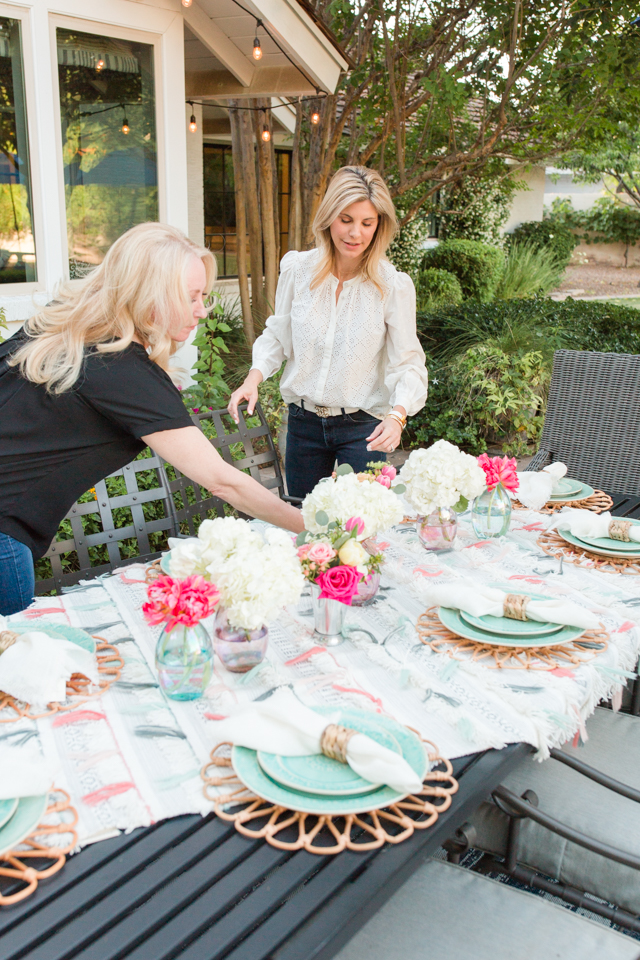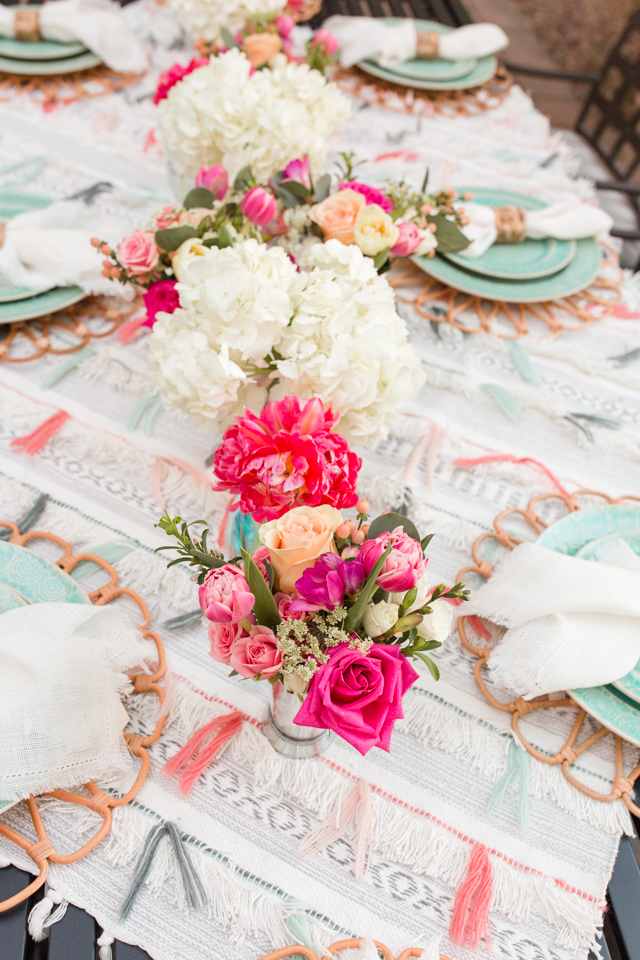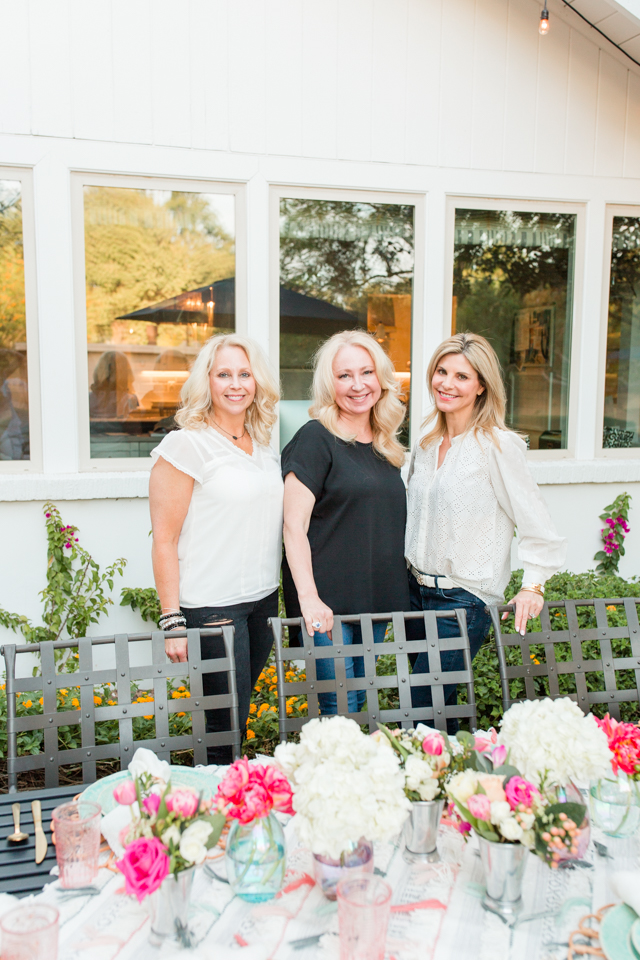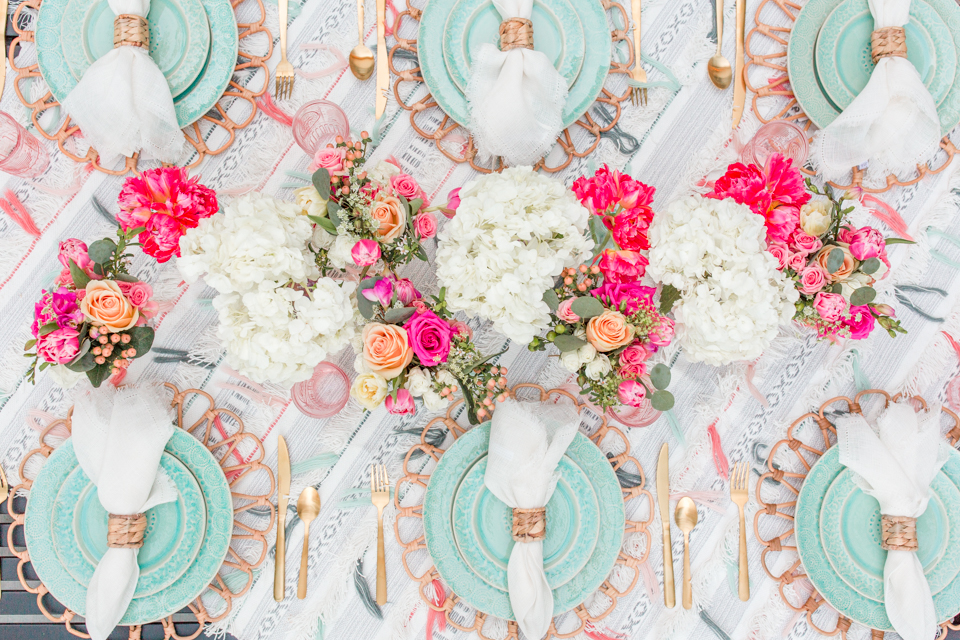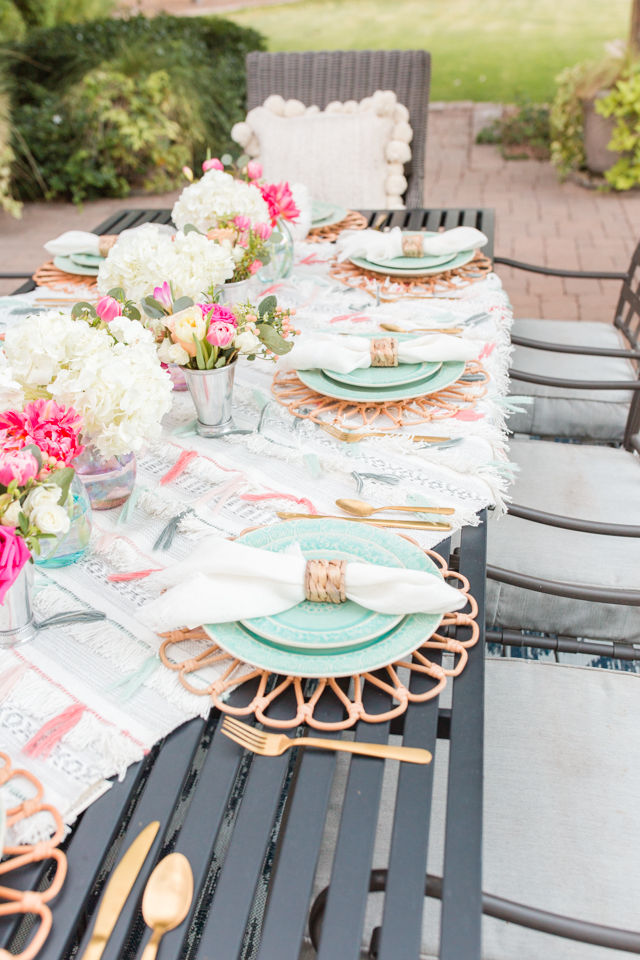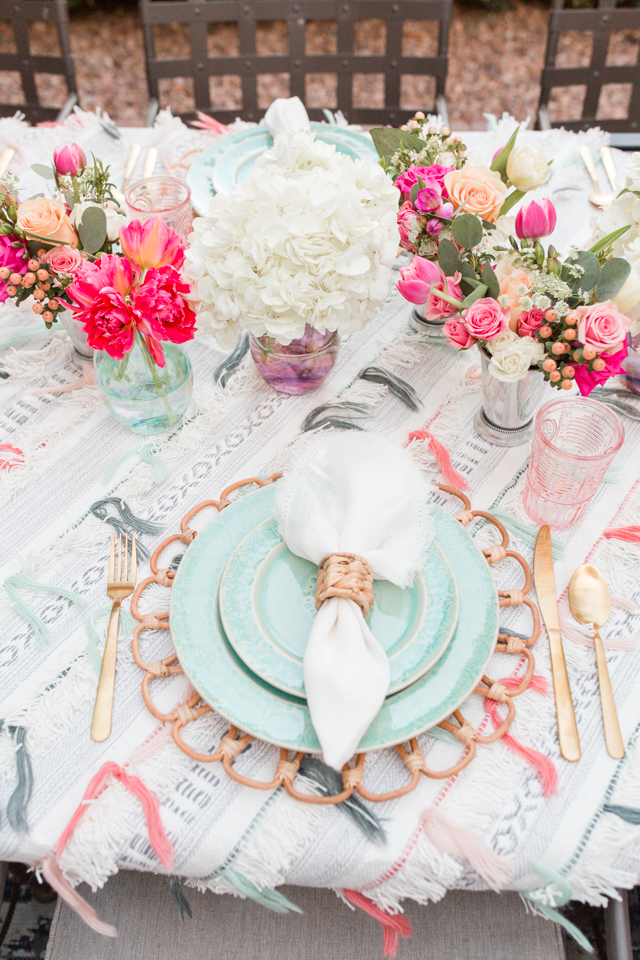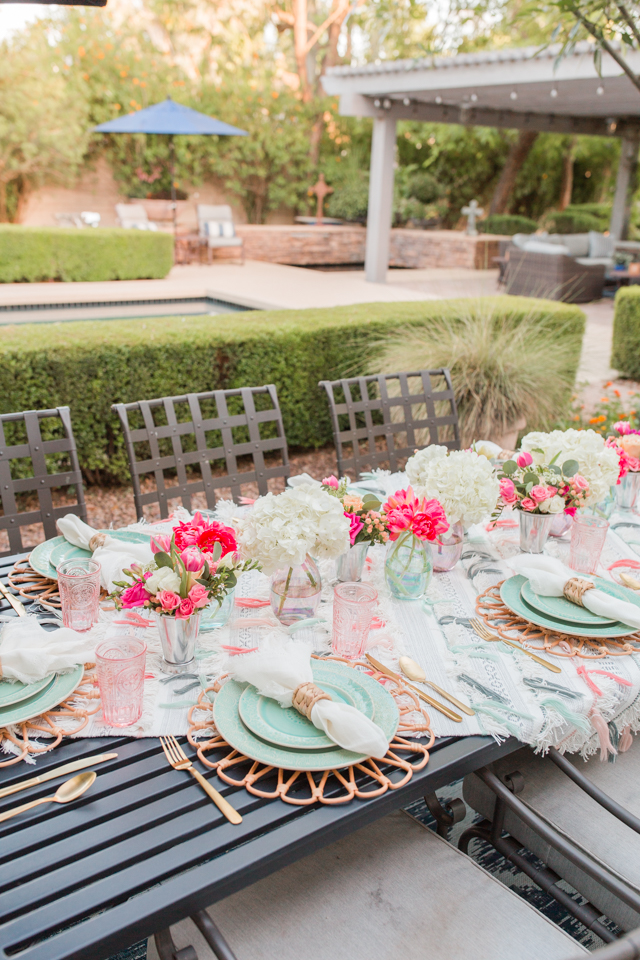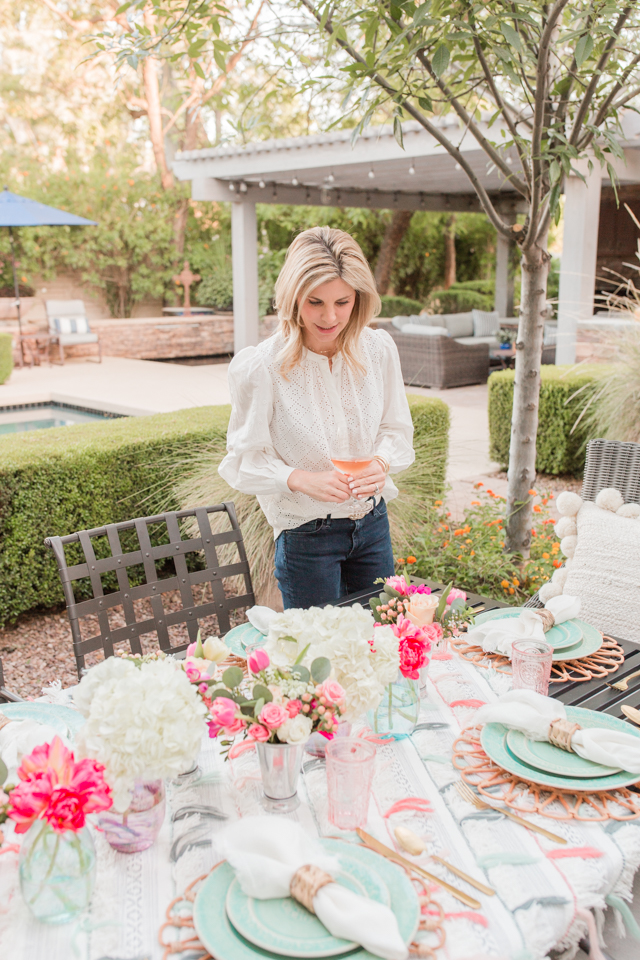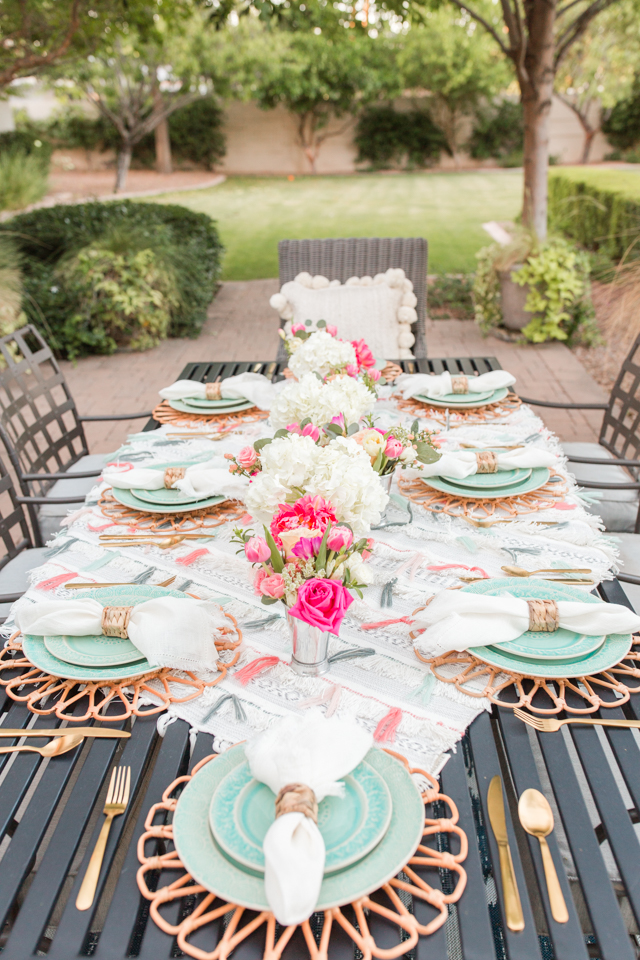 What I Wore
I always get asked about the best clothes to wear while entertaining, and my answer is always the same – whatever makes you comfortable. If you're not comfortable and confident with what you're wearing, you can't be at your best self, which is so important when entertaining. That's why I look for pieces that allow me to move and walk easily, are flattering and compliment my tables, rather than clash with them.
Shop my outfit here:

Backyard Party Ideas Accomplished!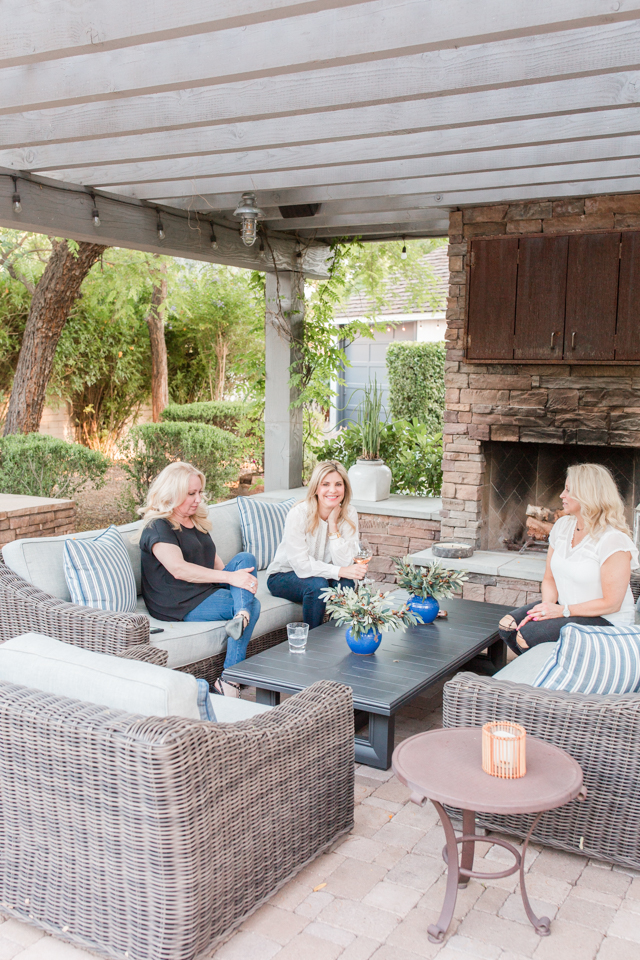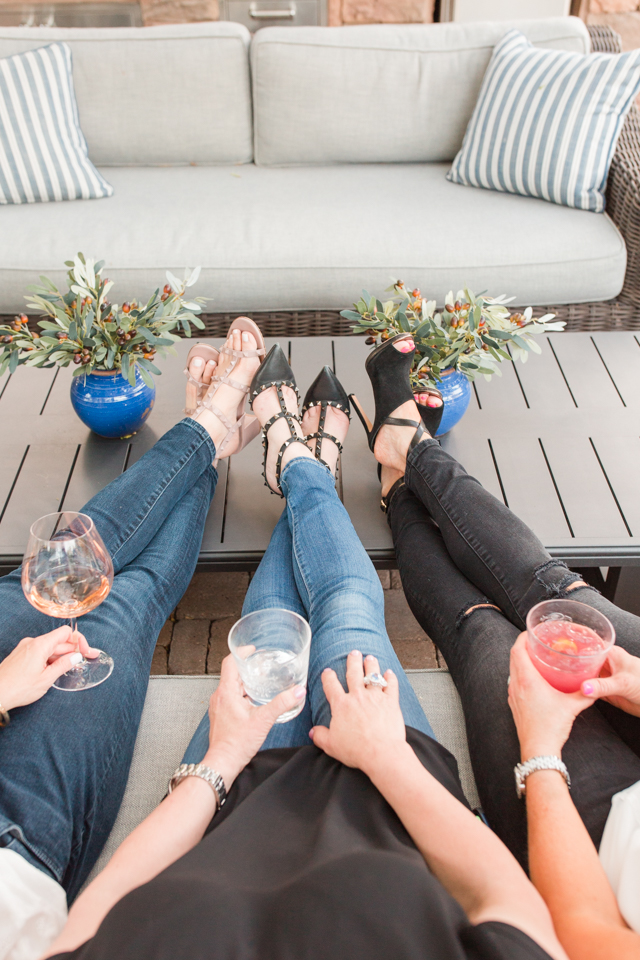 Spending some time with these two very creative and lovely people gave me a new found energy and inspiration to have more retreats in the future. I loved hosting them in my backyard and designing this table – the weather cooperated perfectly and showcased our beautiful climate here in Arizona. Here are their sites for more inspiration on entertaining, complete with delicious recipes, stunning table decor ideas and creative party themes:
For more ideas on how I entertain in my backyard, check out these posts:
Mediterranean-Inspired Dinner Party
Coral and Lime Table: Dinner on the Lawn